Best rated SUVs on heycar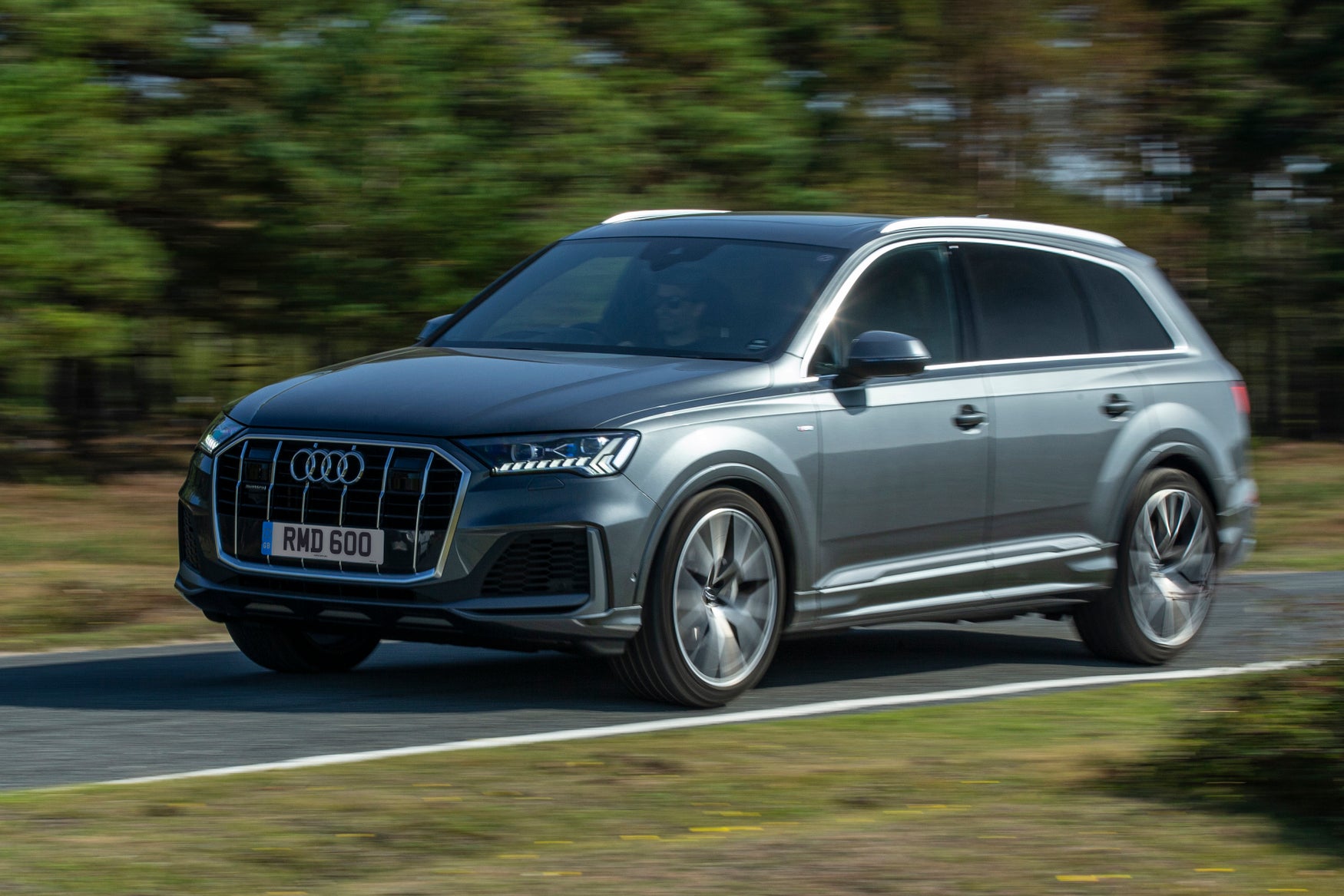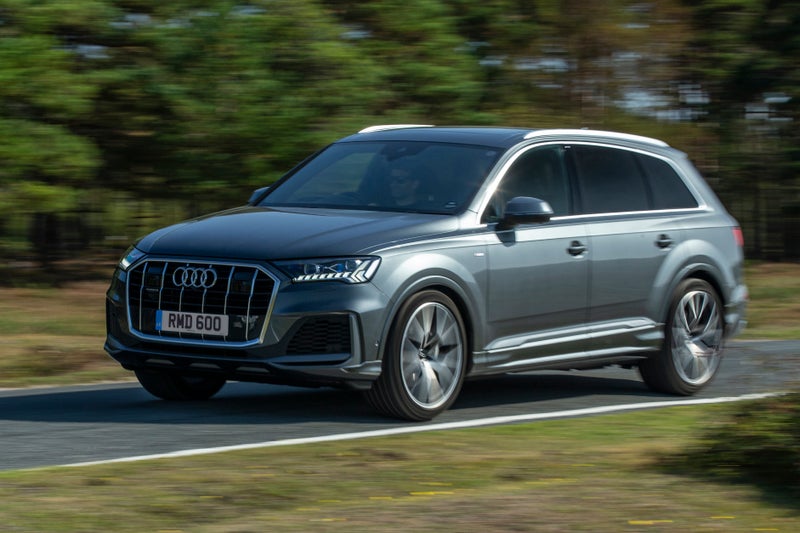 Despite this list being dominated by premium names, there are plenty of SUVs on the market - which means buying one (especially used) should be fairly easy and budget-friendly so long as you don't want every option on offer.
Being big enough to carry a family plus luggage, as well as the option to spec four-wheel drive makes SUVs a very appealing option to those with large families.
There are a lot of choices in the SUV market, but that means if you've got a specific list of requirements and a set budget - you can almost certainly find something that'll float your boat in this top 10.
BMW X5
Year launched: 2018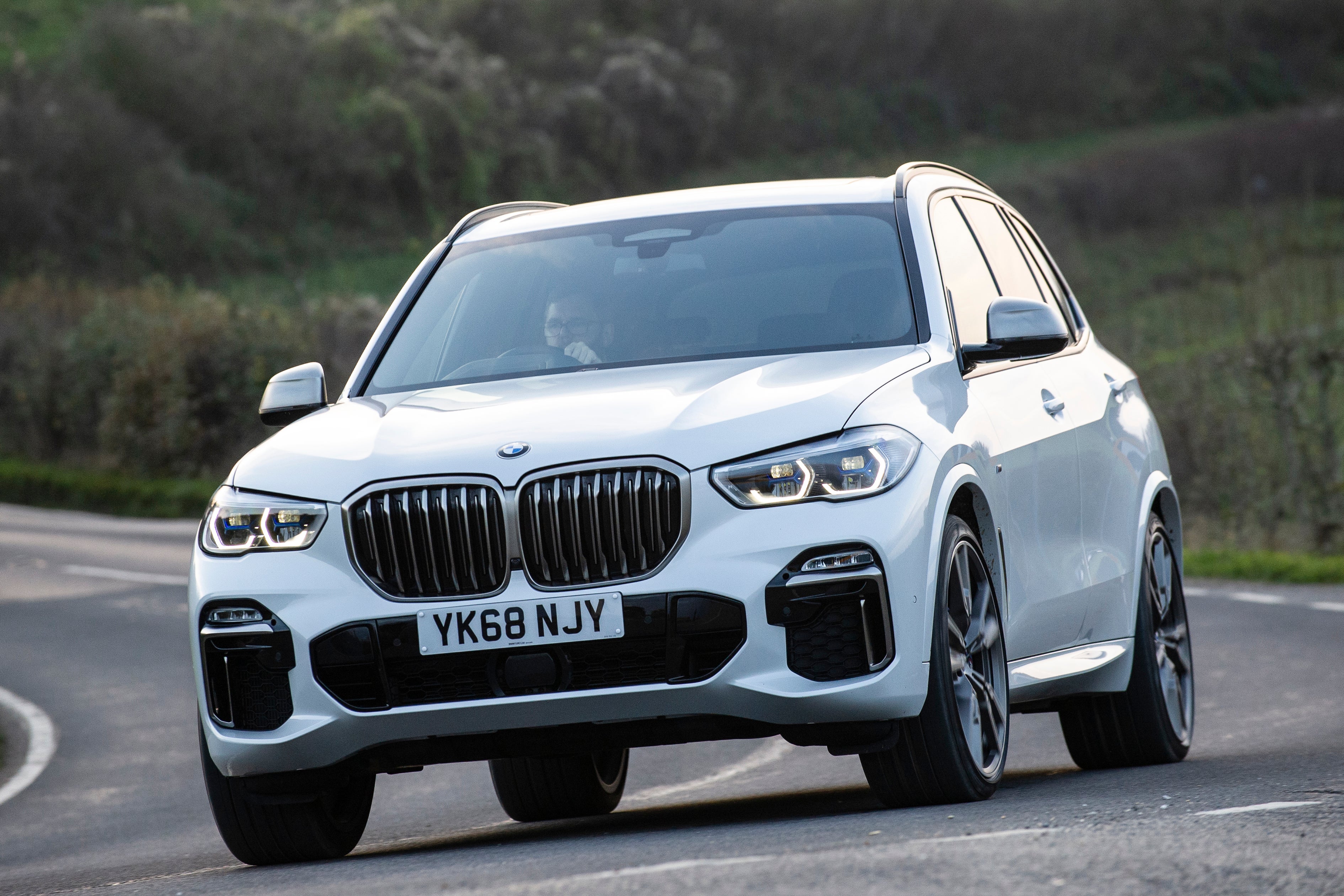 The X5 offers space, versatility and a great driving experience wrapped up in an air of luxury. It can't quite compete with the Audi Q7's premium interior or Land Rover's 4x4 capability - but it's very popular for the package it offers. It's the best SUV of this size you can buy.
The X5's boot is a big 650 litres (1870 litres with the seats down), but not quite as big as the Audi Q7 and Volvo XC90 - although, the split tailgate aids loading. On the plus side, it's massive for passengers - with optional third-row seats. Inside, there's no shortage of luxury and connectivity - including various driver assistance systems and autonomous tech. Our main issue is simply that there are more buttons than you'd find in rivals - so it takes a bit of getting used to and means the cabin looks a bit cluttered.
On the road, air suspension improves comfort and handling. The standard set-up provides a lovely, cosseting ride, while the Adaptive M system errs on the side of too firm if you select the sport driving mode - not helped, of course, by the M50d's standard 22-inch alloy wheels.
Audi Q7
Year launched: 2015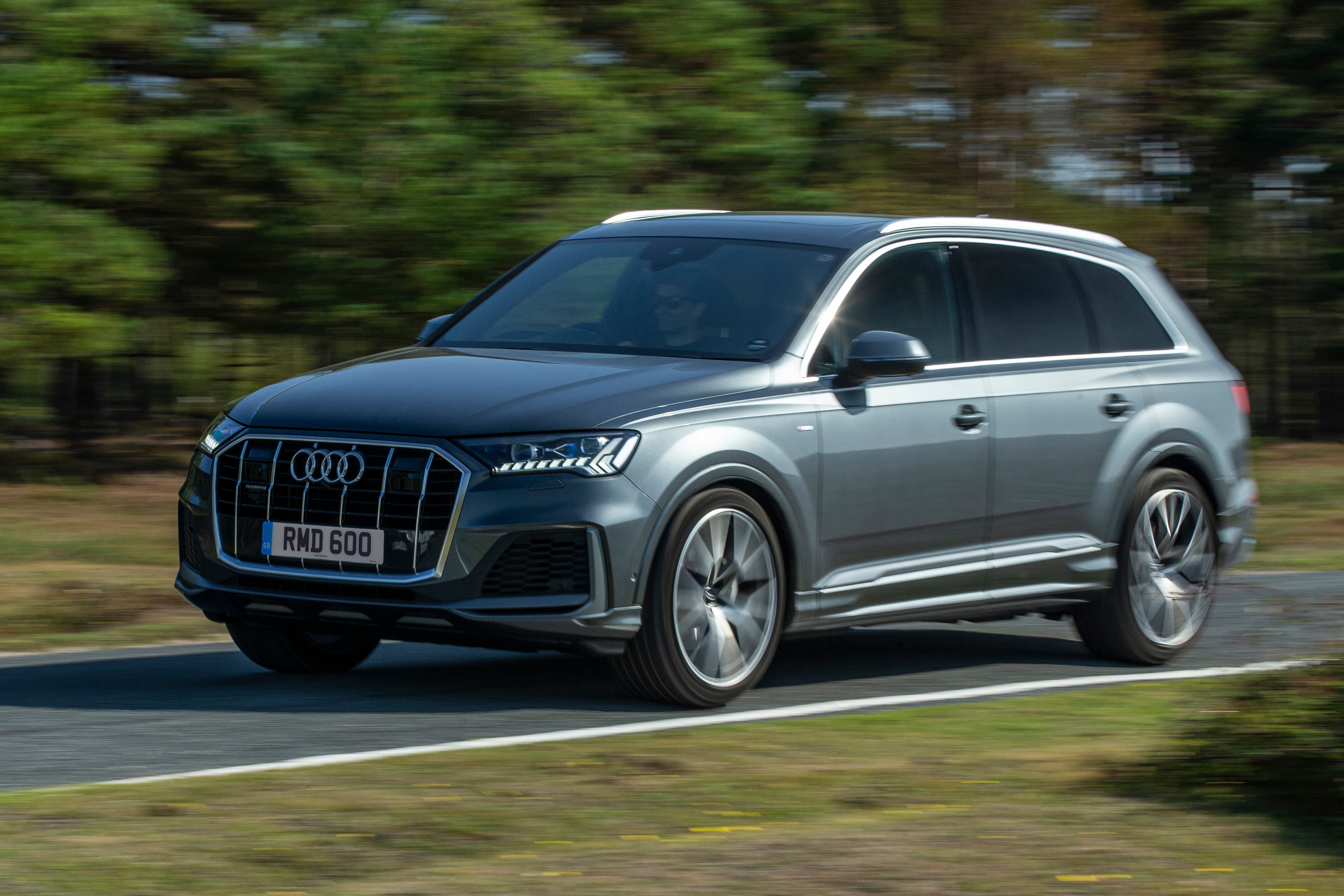 The Q7 is another contender for best car in class. It's a brilliant family car, offering generous amounts of room around each of its seven seats. With so many different options over how much of the space is used for seating and how much is used for cargo, it's also incredibly versatile.
When it comes to driving, Audi's big SUV is comfortable and quiet, keeping life relaxed on every journey. Though, the best Q7s ride on air suspension- which was standard on post-facelift cars of 2019 onwards - but optional before that. If you're buying an earlier car, check it has air suspension fitted, because you definitely want it.
The engines blend performance, economy and refinement, while lots of safety equipment and a five-star Euro NCAP rating means your family will be well looked after. So, downsides? Some say the Audi Q7 is a bit of a boring choice - and compared to something like a BMW X5 or Range Rover Velar - we might be inclined to agree. But who's to say dull things are bad? After all, the UK is a nation that loves house hunting shows.
Honda CR-V
Year launched: 2018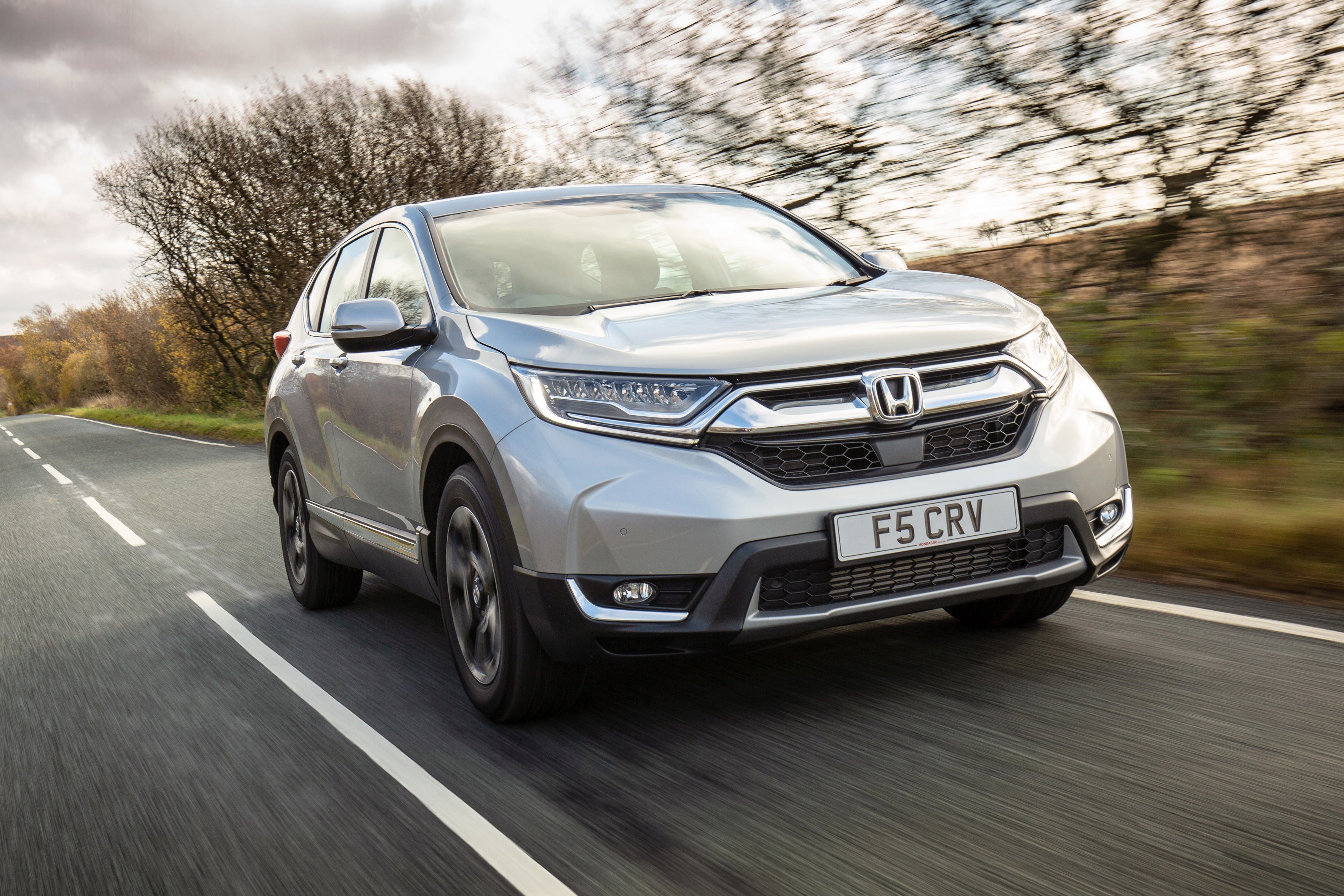 With a comfortable cabin, economical engines, up to seven seats and a reasonable price point - you'd be hard pressed to find a better value large family SUV than a Honda CR-V. That is, unless you do higher mileage. Honda doesn't offer a diesel engine in the 2018-onwards CR-V, meaning your choices are limited to a petrol line-up and hybrid offering.
It's a shame that the infotainment isn't as good as you'd find in a Volkswagen Tiguan Allspace, for example, but that shouldn't be enough to put you off the CR-V entirely. The five-seater version is great, but if you need seven seats - just be aware that the third row seats are really only suitable for children. They also hinder boot space.
There are four different trim levels available, but we'd avoid the entry-level S model (it's very basic). There's also the usual lengthy list of safety equipment on the CR-V - including lane assist, autonomous emergency braking and Isofix child seat mounting points - all standard across the range, contributing to a five-star Euro NCAP safety rating.
Kia Sorento
Year launched: 2020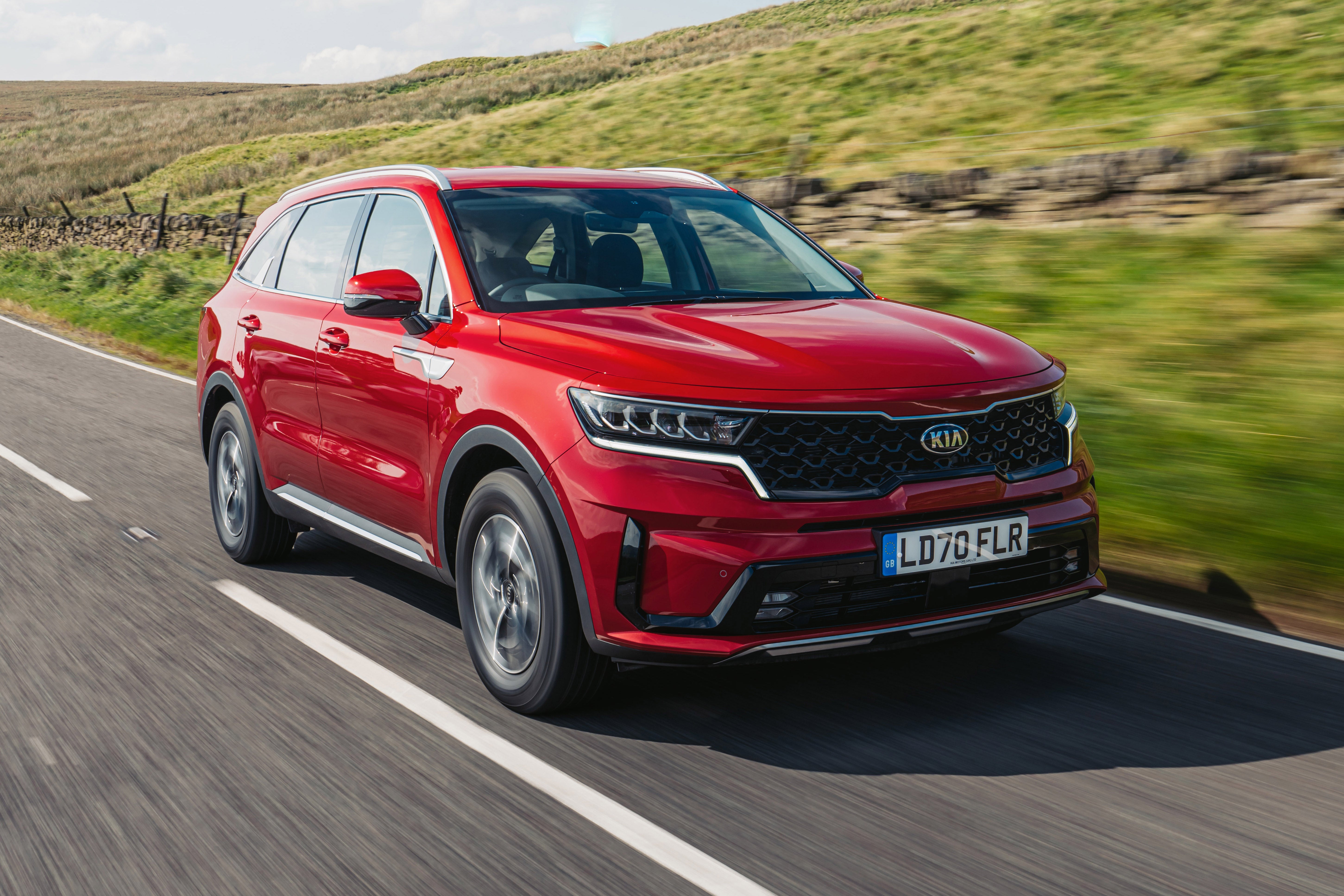 All versions of the Kia Sorento are well-equipped, spacious, practical and get four-wheel drive as standard. Opposing the Honda CR-V, the Sorento gets a diesel-only engine line-up, so low mileage buyers should steer clear. However, if a diesel would suit you (if you tow, for example), then the Sorento is a great, affordable choice - especially because of the seven-year warranty.
The lure of the Kia Sorento is easy to understand - it's comfortable, practical and easy to live with. Even six-feet-tall adults can sit in the third row without excessive discomfort. There's the odd thump over large bumps, on cars fitted with 18 or 19-inch wheels, but it still rides and corners in a controlled, comfortable fashion overall. You'll have no problems when it comes to parking, either, due to a host of assistance systems including a 360-degree parking camera.
If you're in the market for a seven-seat SUV, then this definitely deserves a spot on your shopping list. The only downside is that the seven-seater doesn't have a huge boot compared to rivals - with 605 litres of boot space when the third row seats are tucked into the floor.
Citroen C5 Aircross
Year launched: 2019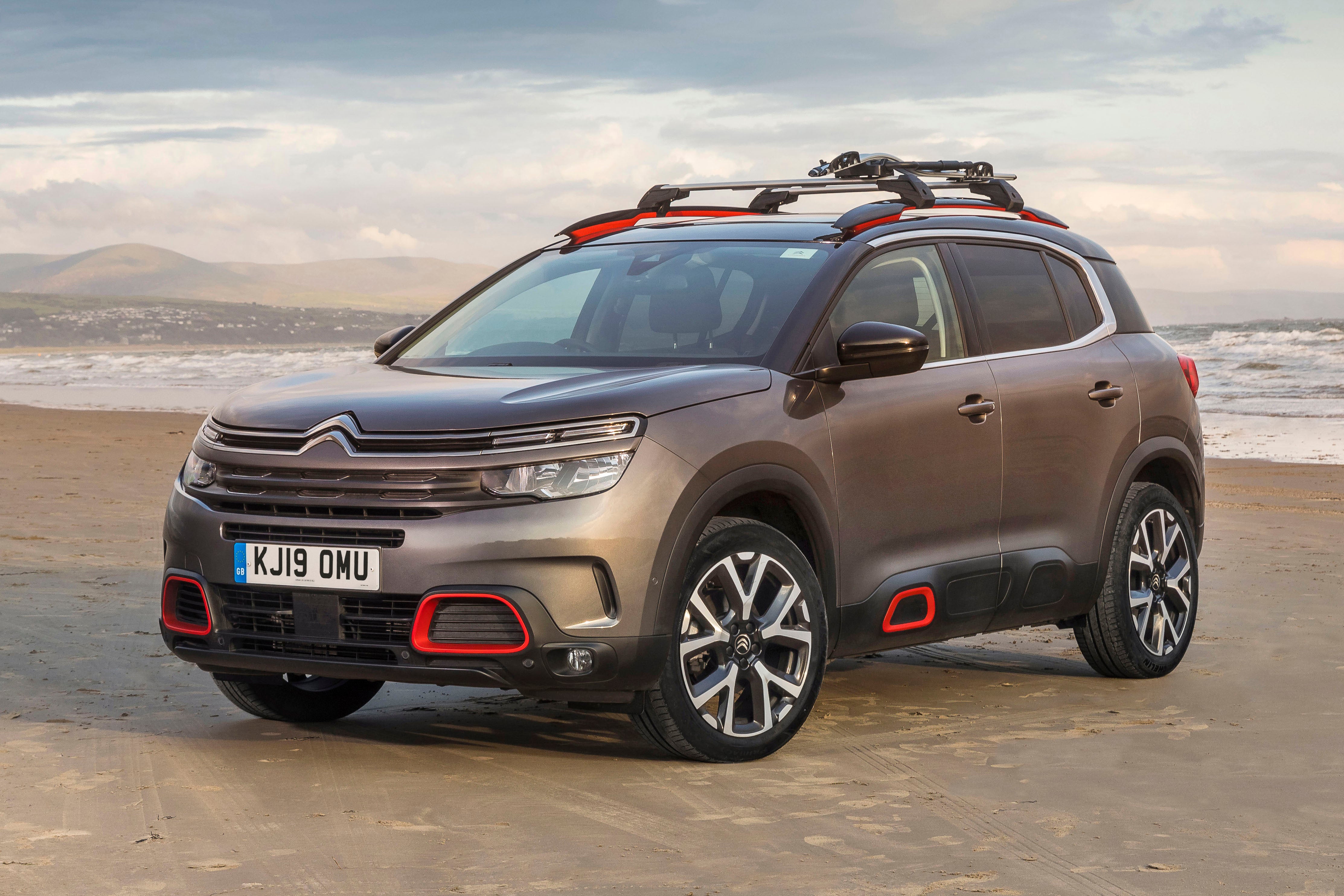 The C5 Aircross doesn't offer the best drive and it isn't the most premium model on offer. But families still love the C5 because it makes for a great, if not unusual, family car choice because it focuses on comfort more than anything else. And boy is it comfortable, offering a line-up of very quiet, refined engines and one of the smoothest rides around.
All C5 Aircross models are front-wheel drive, but Citroen's grip control feature - which fiddles with the traction control system to provide optimum grip - can be added as an option. On the move, it wallows more than competitors, but it's easy to drive around small city streets and on higher speed roads.
Another plus is the rear bench - which has three equal-sized seats that can be slid backwards and forwards, individually reclined, and offer loads of head and legroom. The cabin feels quirky and well-built, but cheap in places. The infotainment system is also slow to operate. In terms of practicality, though, it also represents decent value for money on the used market. Just look for one of the higher-spec models.
Mazda CX-5
Year launched: 2017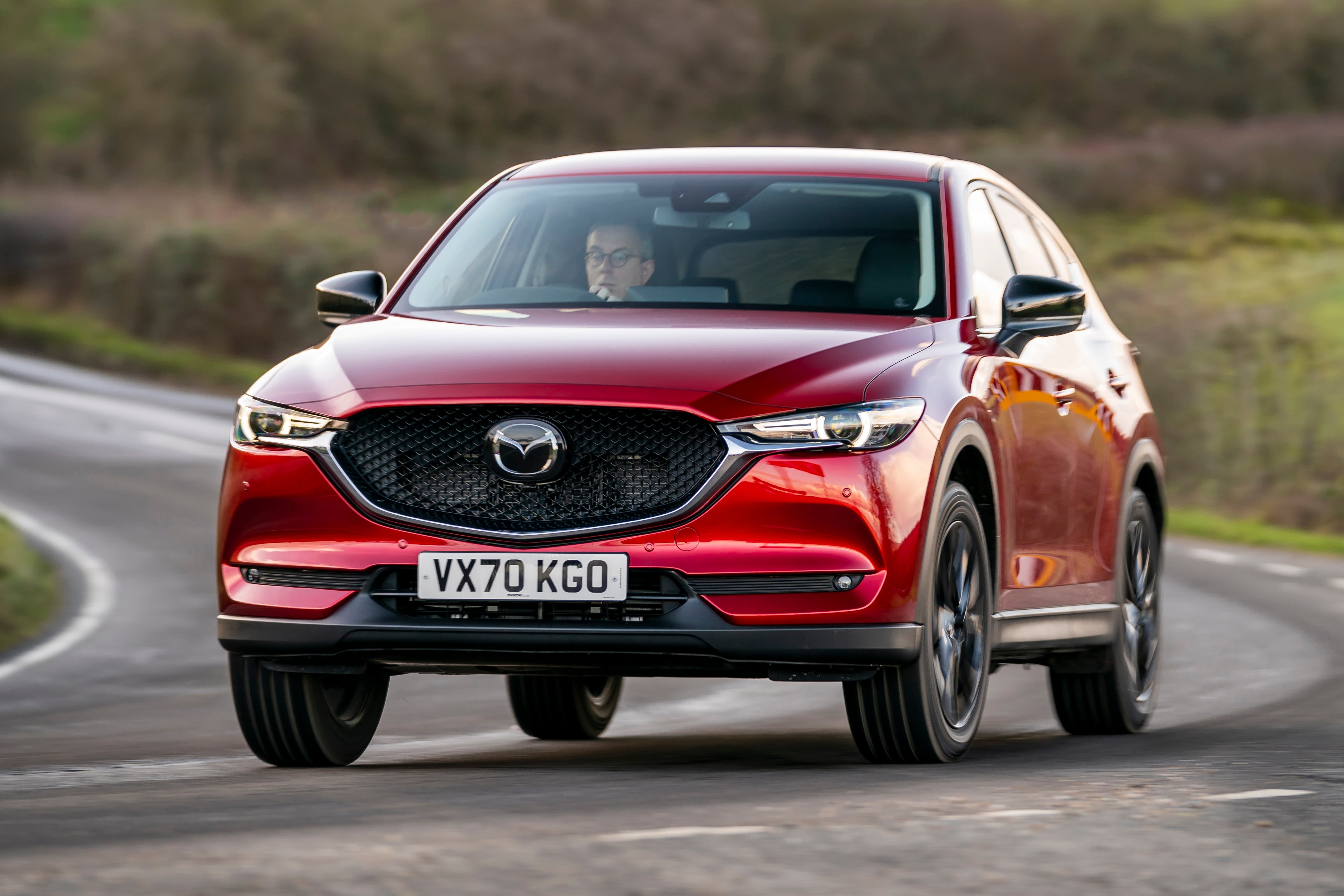 The Mazda CX-5 is a bit of a hidden gem in some aspects, with the brand offering a superb interior with high-quality materials, plenty of space and generous equipment levels on even the most affordable CX-5s. It's also great to drive, but the arguably underpowered petrol engines and a bigger price tag than similar-sized SUVs put off some buyers - keeping it out of the realm of usual shortlisters.
It has an interior which is arguably better than mainstream alternatives like the Skoda Kodiaq and generous kit. It isn't quite as big as the Honda CR-V, only available as a five-seater, but it remains a practical choice.
It's strength lies in the fact that it feels just as agile as smaller crossovers like the SEAT Ateca, too, with superb steering and little in the way of lean through the bends. The 2.0-litre petrol will probably come up a lot in your search for a CX-5, and it's not a bad engine. Indeed, it should be fairly frugal and no doubt very reliable. It just lacks a bit of urgency. There are also diesel engines available if that suits your needs more.
Peugeot 5008
Year launched: 2017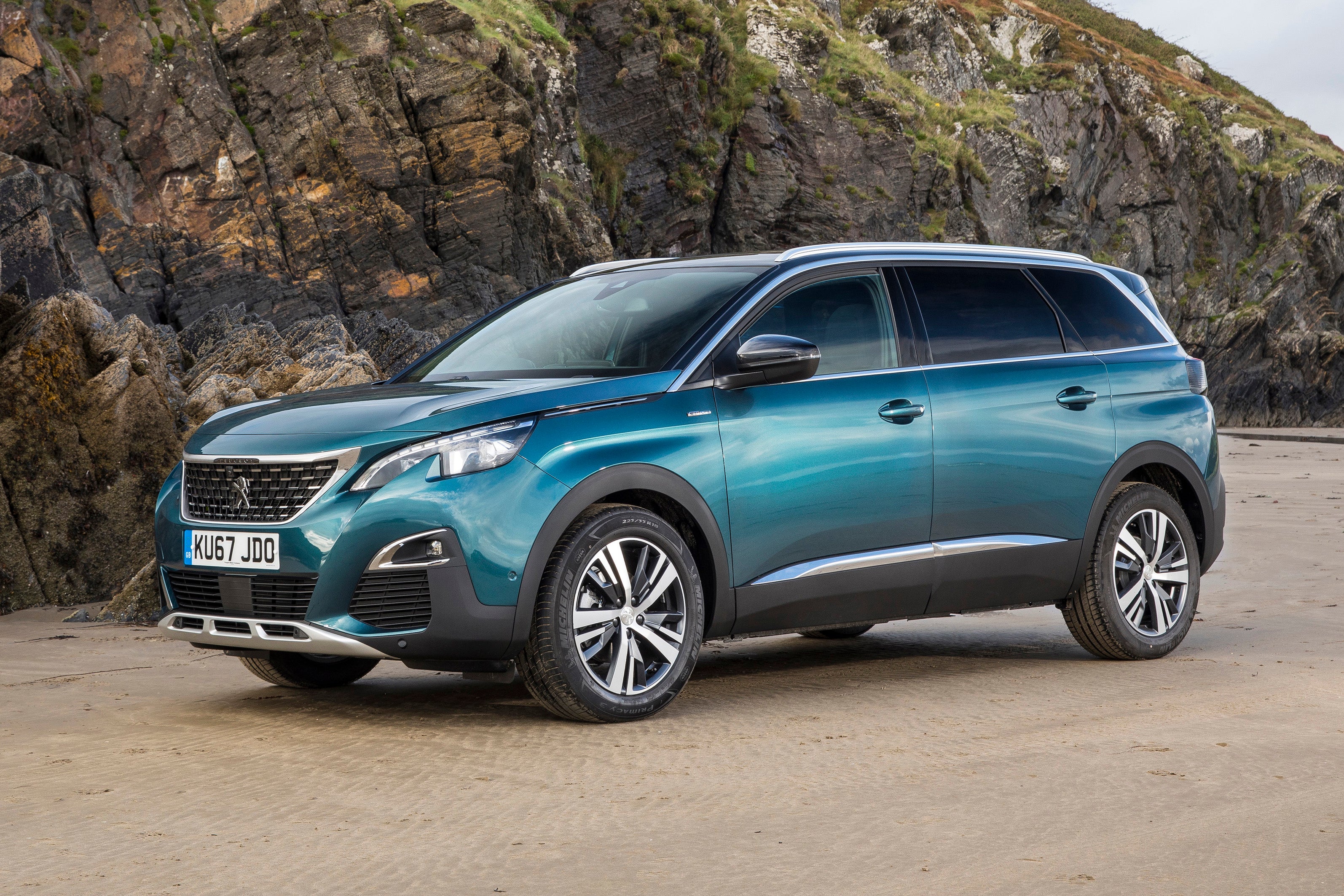 When it comes to styling the Peugeot 5008 has gone down the big, bold and rugged path. Yet, despite its SUV shape, the 5008 retains its MPV flexibility, with a huge interior space, bags of tech and seven seat layout. Inside, it's all high quality soft touch materials and textured cloths. Honestly, it wouldn't feel amiss in a BMW.
The sweeping dashboard features a central 8-inch touchscreen that makes it easy to control the temperature, radio, navigation or connectivity. The 5008 features Peugeot's i-Cockpit system as standard too. All models get three rows of seats as standard and the third row can be folded away into the floor to provide a van-like 1060 litres of load space. That said, there isn't a great deal of legroom in the third row, but children will have little trouble sitting there. You also get three Isofix anchor points across the second row.
There's the 1.2-litre and 1.6-litre Puretech petrol engines, plus 1.5-litre and 2.0 HDi diesel. All are punchy, but if you carry a full car regularly, one of the 2.0-litre diesel options will be a better bet. The ride quality is good, with decent comfort levels even on bumpy road surfaces for the most part. The Skoda Kodiaq is its closest rival and it's better-finished – but it doesn't come with seven seats as standard and doesn't have quite as much equipment if you go for a lower trim level.
SEAT Tarraco
Year launched: 2019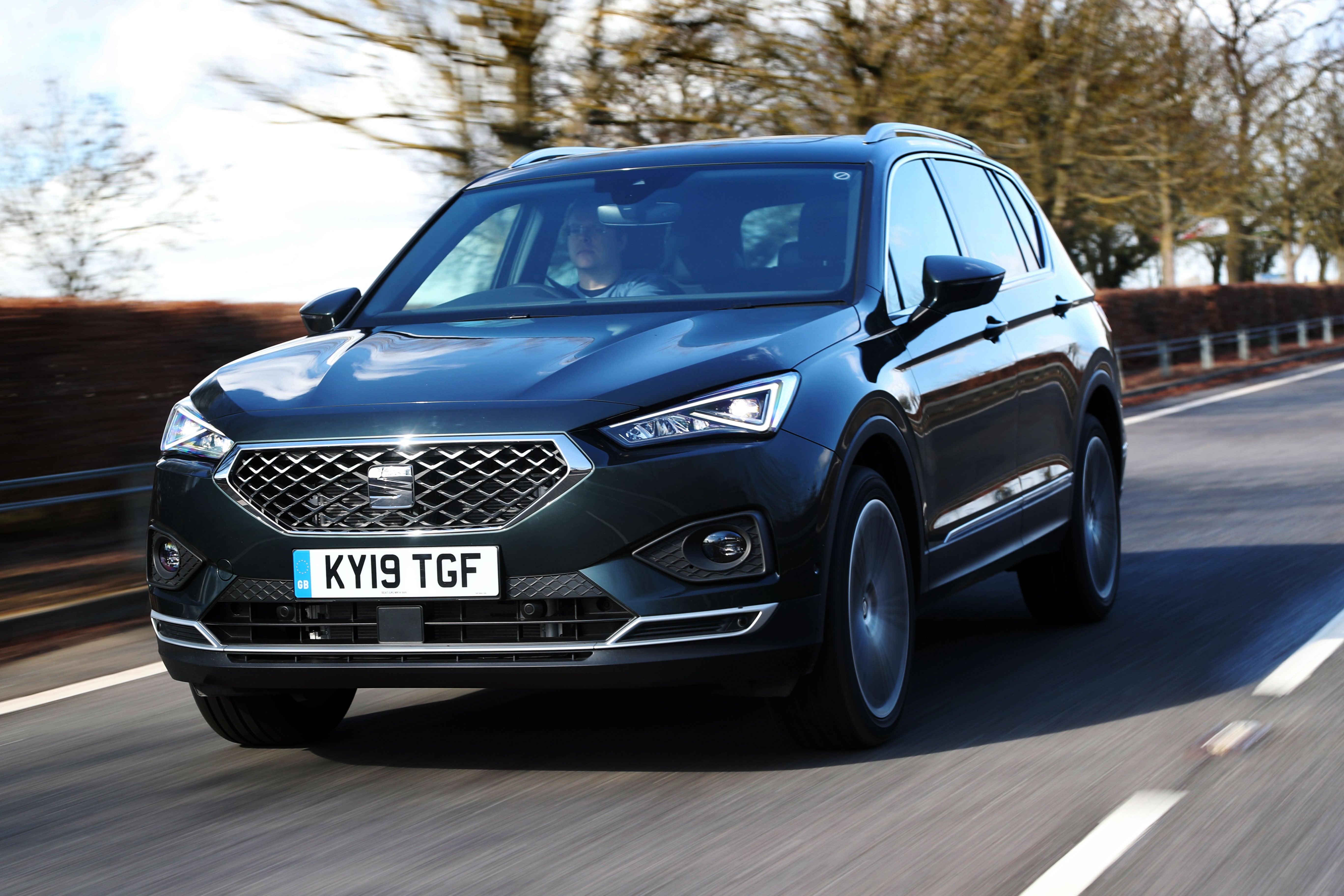 The SEAT Tarraco is a practical seven-seat SUV with a lush cabin, impressive drive and reputation for being relatively cheap to run. Although, as it's quite new (and huge), high-spec models are surprisingly expensive - even used.
The Tarraco is a lot like its popular Volkswagen group sibling - the Skoda Kodiaq, but with more tech and a sportier personality. Like the Kodiaq, buyers get a choice of 2.0-litre diesels and 1.5- or 2.0-litre petrols with optional four-wheel drive. We personally favour the diesels for this large SUV, and the lower-powered 150PS diesel engine will suit most. But the 190PS version is best for lots of motorway driving, coming with 4WD and an automatic gearbox as standard - the caravanner's dream combo.
If you only cover low miles (or do a lot of driving around town), you'd be better with a petrol. Unfortunately the 2.0-litre petrol is particularly thirsty, which makes it hard to recommend. The ride is also on the firm side - so it'll thump over potholes. However, it's very practical. There's loads of room up front and adults will be equally happy in the middle row, although the third row of seats really is for occasional use only.
Skoda Kodiaq
Year launched: 2016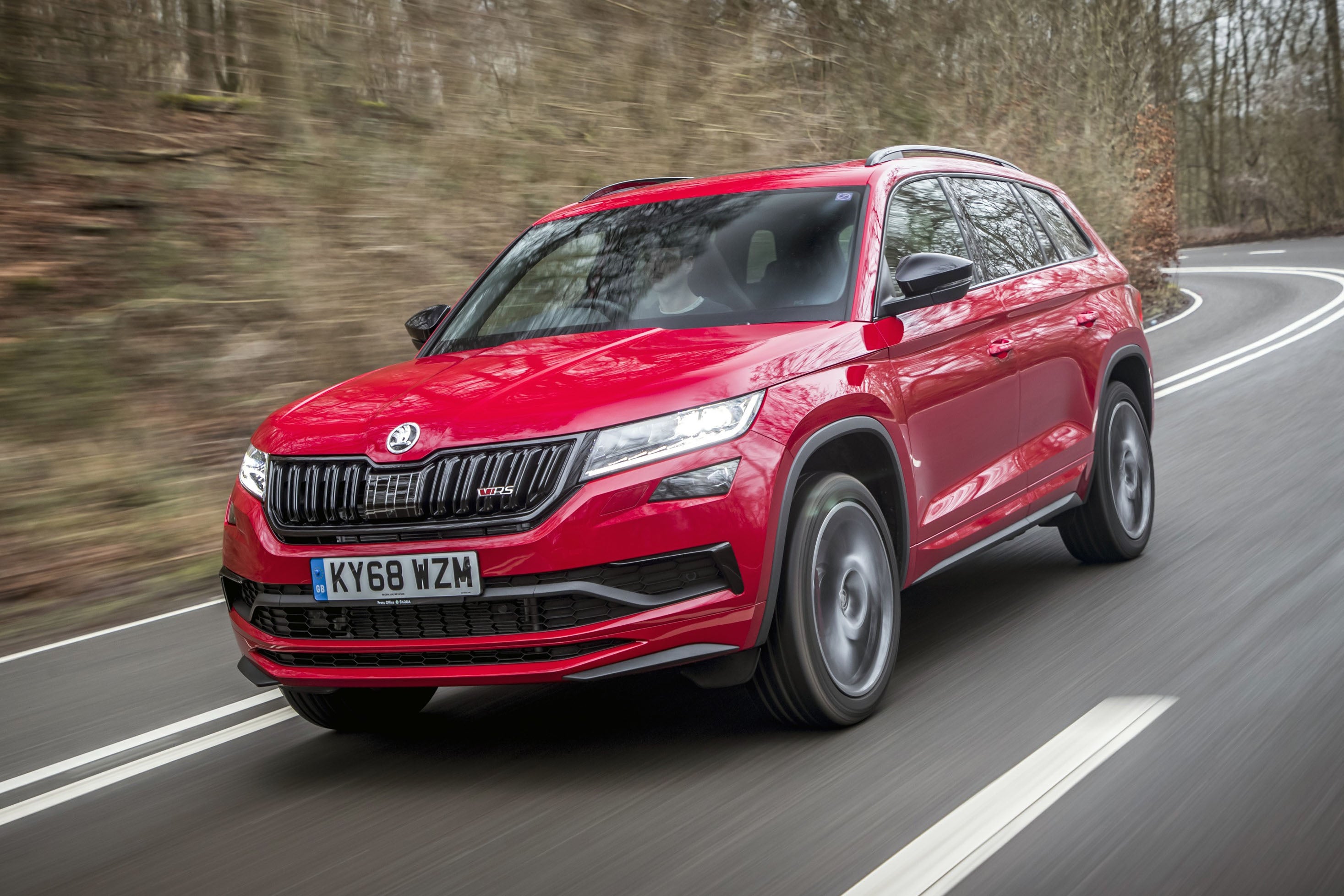 The Skoda Kodiaq and family life go together like chips and gravy. Or, you know, something else you like that goes together effortlessly. Firstly, with the rear-most seats dropped, the Kodiaq has a huge boot. The seats on the second row slide back and forth, while the outer rear seats come with Isofix mounting points for easy fitting of child seats. Secondly, it's very easy to get to grips with and drives well - although, it's a tad boring.
The interior lacks the flair of the Peugeot 5008, but it feels well made and looks pretty upmarket in higher trim levels. It's also a comfortable car, with supportive seats positioned nice and high. As long as you don't spec big 18 or 19-inch wheels, it's got comfort on its pros list, too.
The 2.0-litre diesel is available with 150PS or 190PS, with both providing more than adequate performance and decent fuel economy. You'd be better with the 1.5-litre TSI petrol if you don't cover many miles, but it does feel a bit underpowered - especially when the car's full. And you can add four-wheel drive if you want to do some off-roading with the family.
Volvo XC90
Year launched: 2015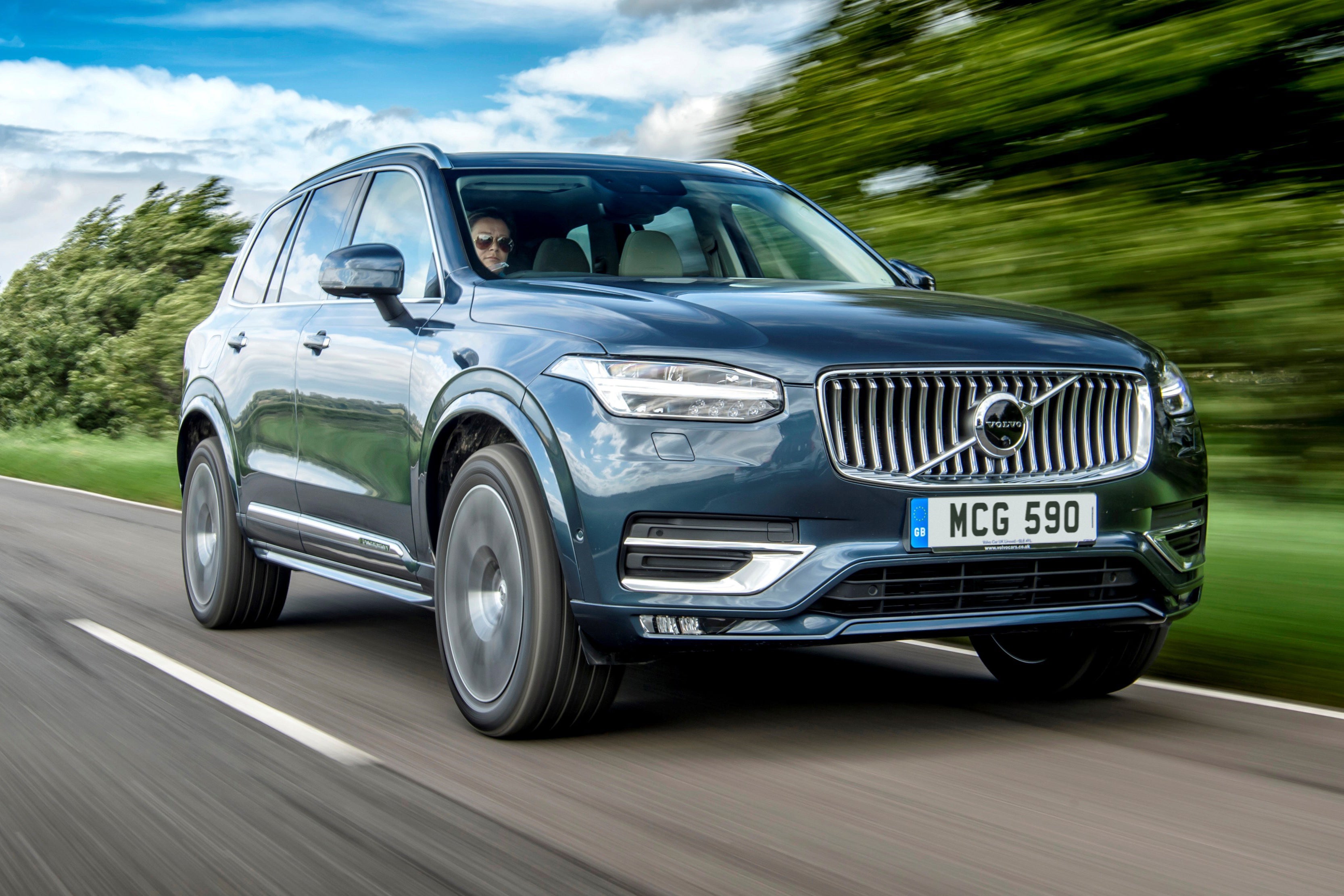 Class-leading on character, safety and practicality - the Volvo XC90 is easy to recommend, as long as you can find one at a reasonable price. The Swedish SUV will carry seven people and a shedload of their stuff in style - with a clean, modern design that's as desirable as any of its premium-badged rivals.
You'd have to be built like a Harlem Globetrotter to struggle to get comfy in the middle row of seats. All three middle-row seats can be slid, reclined or folded independently of each other and it's worth noting that you even get seven seats with the plug-in hybrid version of the XC90.
On the road, it's a very easy-going car to drive, but it definitely offers more tranquility than excitement. An automatic gearbox, four-wheel drive and hill descent control are all provided as standard across the board, but don't go thinking that this is an off-roading SUV. A range of petrol and diesel engines is available, but the most desirable version for many will be the T8 plug-in hybrid variant thanks to its scarcely believable mix of performance and economy, although you'll need somewhere to charge it to get the best from it.
In case you don't know, SUV stands for Sports Utility Vehicle. But, if you aren't angling to take a canoe to the river or go off-roading every weekend - that's fine too. Lots of SUVs are used about town for the most part, being very popular with families due to the high driving position and huge amounts of space and safety tech.
When it comes to SUVs, there are lots of luxury models to choose from. The BMW X5 and Audi Q7 are certifiably brilliant, but household names like Ford, Honda and Peugeot also make very smart buys at a much lower cost.
Lots of SUVs are diesel simply because they're so big, which means petrol can be more costly to run. But diesel is a hot topic at the moment, and not in a good way. Essentially, if you do lots of long trips and cover more than 12,000 miles per year, diesel could make sense for you. Likewise, if you plan to tow a lot, diesel will definitely be less harsh on your pockets. However, if you plan to mostly use an SUV in a town or city - petrol will be a much more sensible choice.
Audi Q7
50 TDI Quattro Black Edition 5dr Tiptronic
Manufacturer Approved
Kings Lynn Audi

Norfolk, PE302HY
PCP: £733.05/mo
Representative example: Contract Length: 36 months, 35 Monthly Payments: £733.05, Customer Deposit: £8,024.00, Total Deposit: £8,024.85, Optional Final Payment: £29,485.00, Total Charge For Credit: £9,667.60, Total Amount Payable: £63,166.60, Representative APR: 8.9%, Interest Rate (Fixed): 8.88%, Excess Mileage Charge: 13.2ppm, Mileage Per Annum: 10,000
Audi Q7
50 TDI Quattro S Line 5dr Tiptronic
Manufacturer Approved
Listers Audi Birmingham

Warwickshire, B904BQ
PCP: £670.83/mo
Representative example: Contract Length: 36 months, 35 Monthly Payments: £670.83, Customer Deposit: £7,648.00, Total Deposit: £7,648.50, Optional Final Payment: £26,955.00, Total Charge For Credit: £7,092.55, Total Amount Payable: £58,082.55, Representative APR: 6.9%, Interest Rate (Fixed): 6.68%, Excess Mileage Charge: 12ppm, Mileage Per Annum: 10,000
Audi Q7
SQ7 TDI Quattro Vorsprung 5dr Tiptronic
HR Owen Specialist Cars Cheltenham

Gloucestershire, GL519TU
PCP: £1,200.21/mo
Representative example: Contract Length: 36 months, 35 Monthly Payments: £1,200.21, Customer Deposit: £11,992.00, Total Deposit: £11,992.50, Optional Final Payment: £38,190.70, Total Charge For Credit: £12,240.55, Total Amount Payable: £92,190.55, Representative APR: 7.9%, Interest Rate (Fixed): 7.9%, Excess Mileage Charge: 19.34ppm, Mileage Per Annum: 10,000