Best self-driving cars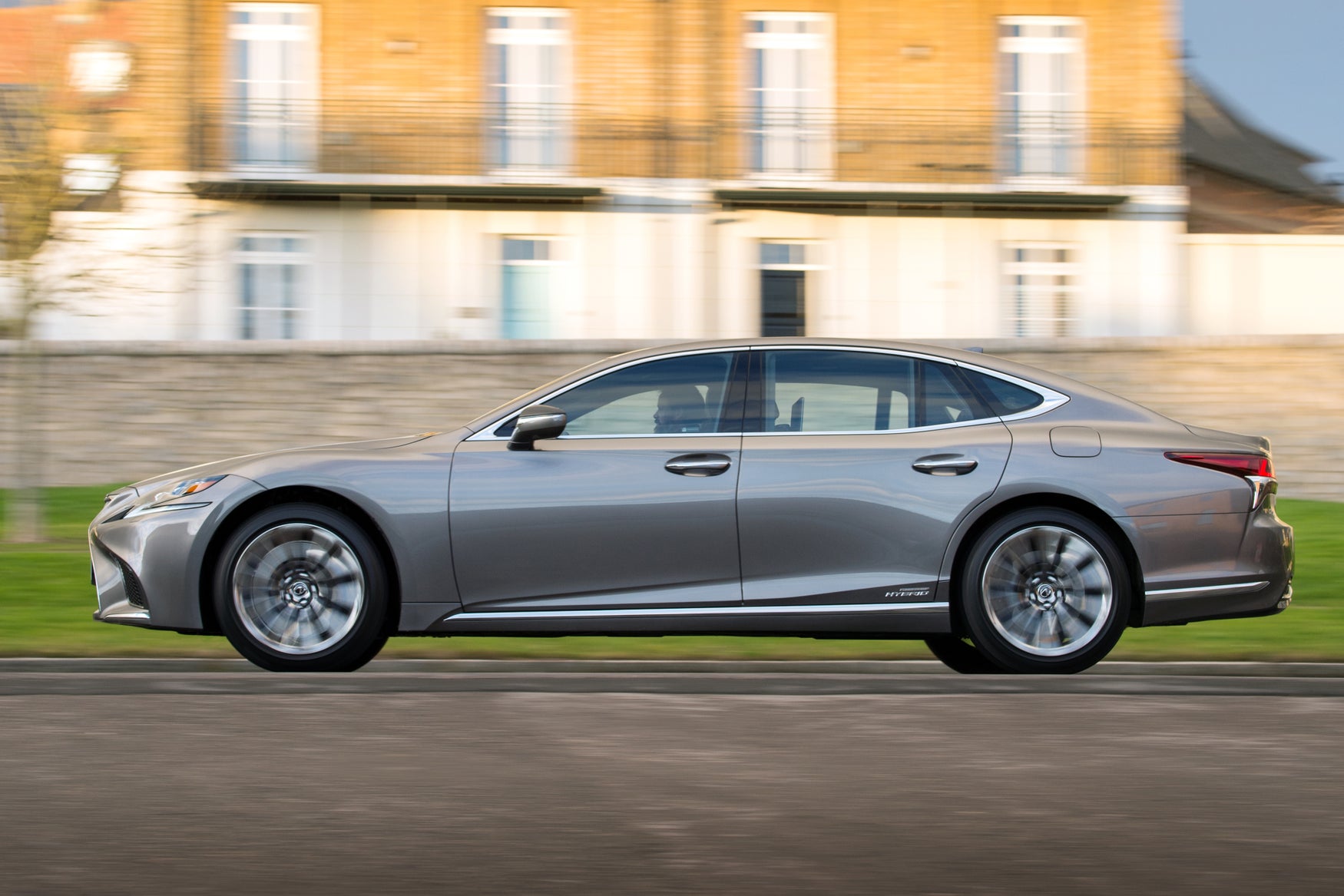 We've compiled 10 cars with the most advanced self-driving tech available in the UK right now.
While none are fully autonomous - meaning you can legally take a nap or read a book while it drives you to work - a few can get pretty close.
In this list we've also included self-parking cars because who really likes parallel parking, anyway?
Tesla Model X
Year launched: 2018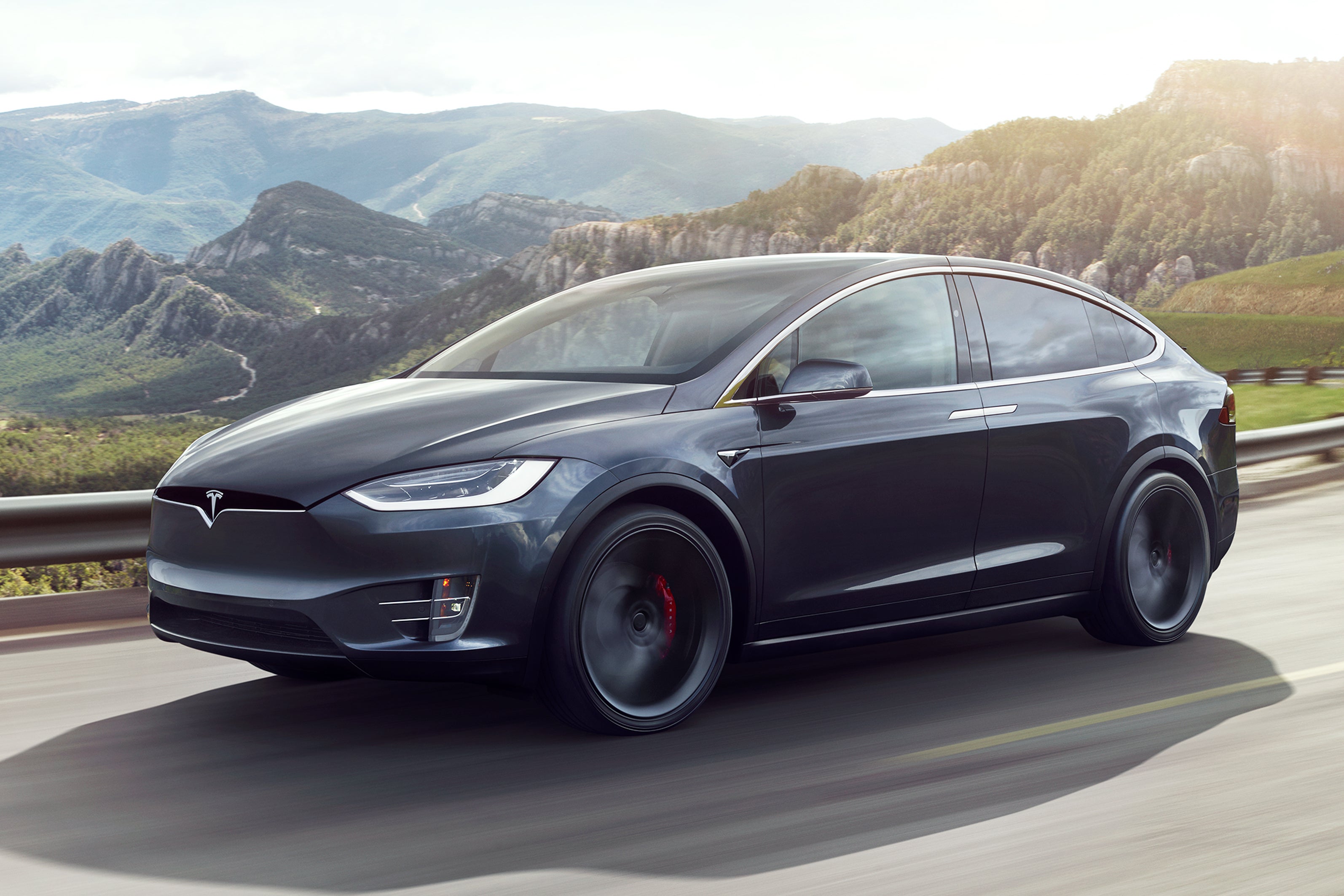 When it comes to self-driving cars, Teslas often come straight to the forefront of the conversation - and for good reason. Tesla says all you need to do is get in and tell your car where to go. If you don't say anything, the car will look at your calendar and take you there as the assumed destination (or home if you've got no plans).
While it's true that a Model X will figure out the optimal route, navigate its way there and automatically search for a spot to park itself - you'll still need to be sat in the driver's seat paying full attention to the road according to UK law. It is cool though, especially seeing as it can find its way back to you from the parking spot with the summoning service via the app.
There's loads of space inside and the quiet, quick motor means it's a great way to travel in style. And those falcon wing doors definitely appeal. But the huge price tag and relatively low range mean this radical electric SUV falls behind rivals like the Audi e-tron and Jaguar I-Pace - especially when it comes to everyday usability and build quality.
Volvo XC40
Year launched: 2018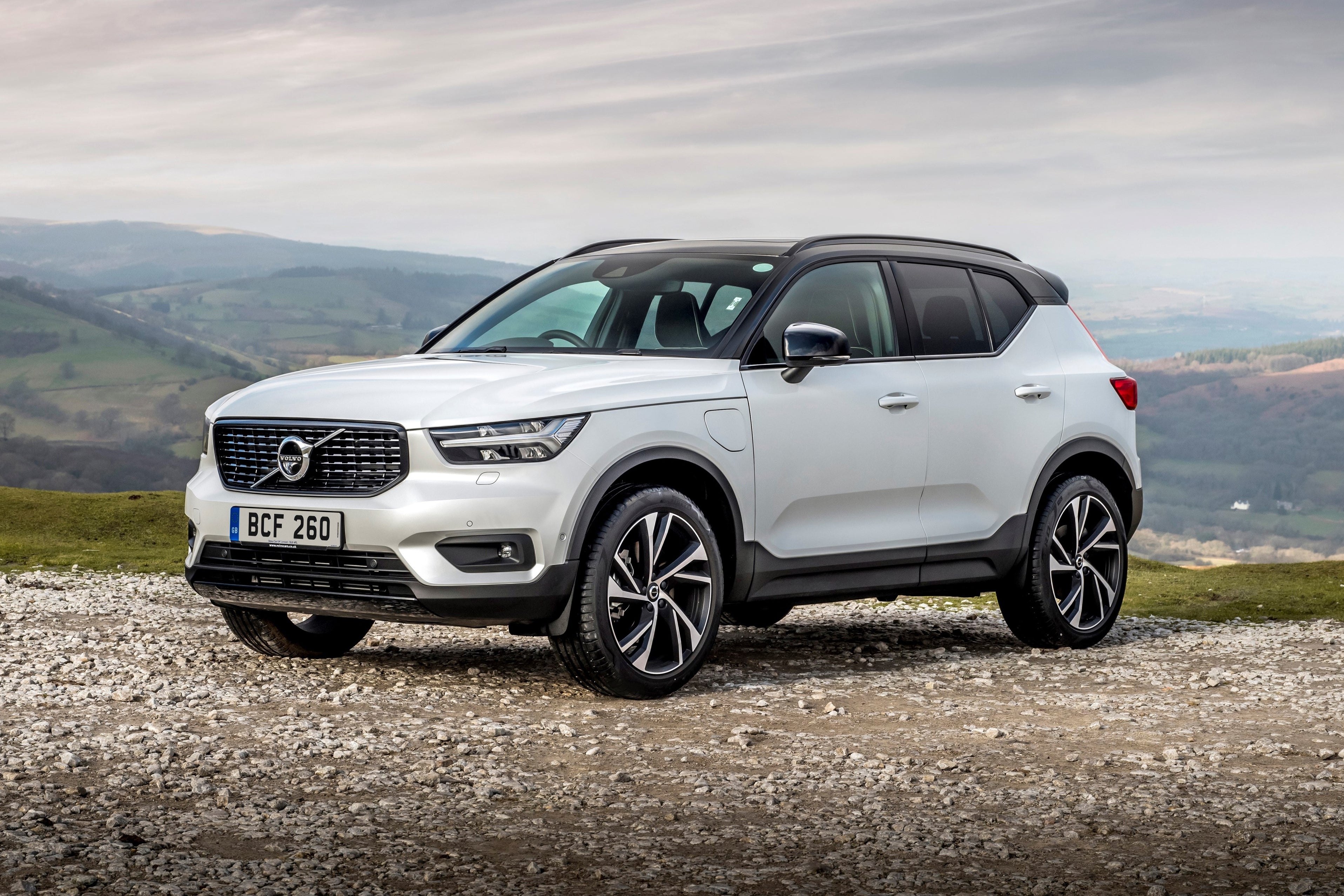 The Volvo XC40 is an outstanding family-sized SUV, so it makes sense that it's Volvo's best-selling car in the UK, and a great alternative to a BMW X1 or Volkswagen Tiguan, as well as more mainstream models like the Kia Sportage and SEAT Ateca.
The XC40 features Pilot Assist (level 2), which can provide steering assistance and maintain the distance to the vehicle in front of you. Volvo recommends always keeping your hands on the steering wheel.
Volvo's first all-electric car - the XC40 Recharge Pure Electric is also available - offering a range of 249 miles.
Lexus LS
Year launched: 2017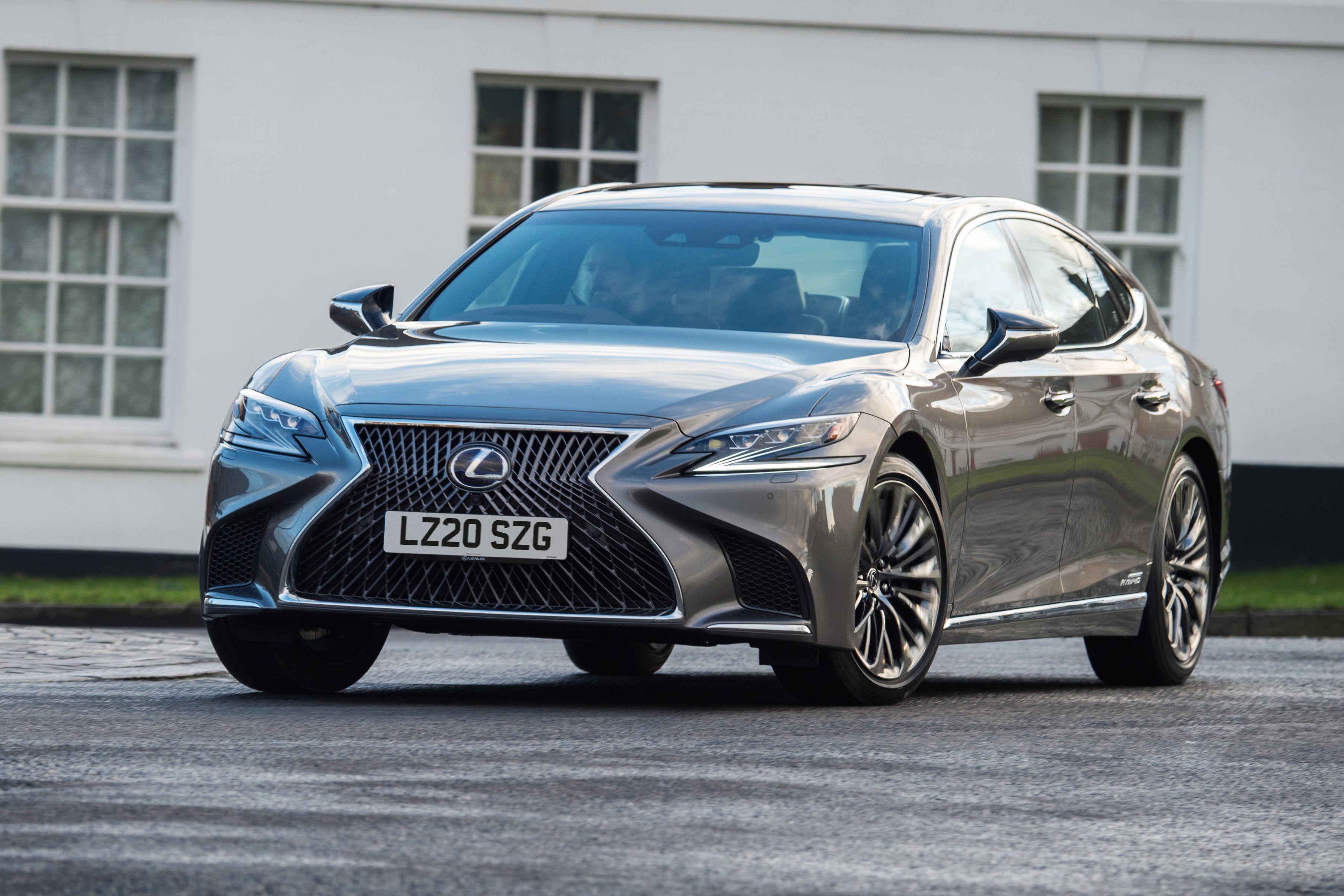 The newest LS is about as premium as you could get, and we can't imagine many people will be buying it with a near six-figure price tag on the top models. But what do you get for that money? A whole lot of tech, including Lexus Teammate - that's what.
Lexus Teammate - debuting in the 2021 Lexus LS - is an all-new advanced driving assistance system and the brand's first real foray into the realm of automated driving. Lexus Teammate uses AI to learn a driver's habits and road conditions. This, paired with other vehicle performance data, helps the system predict and react to situations in real-time.
In addition to level 1 systems like lane keeping assistance and automatic braking, Teammate offers Advanced Drive and Advanced Park, leaving room for future software updates. It isn't level 5 automation and Lexus hasn't yet gone into detail about specifics, but Advanced Drive offers the capabilities of adaptive cruise control, automatic stop-and-go, lane keeping assistance, lane centering assistance, lane changing assistance and automated passing - offering hands-free driving.
Audi A1 Sportback
Year launched: 2018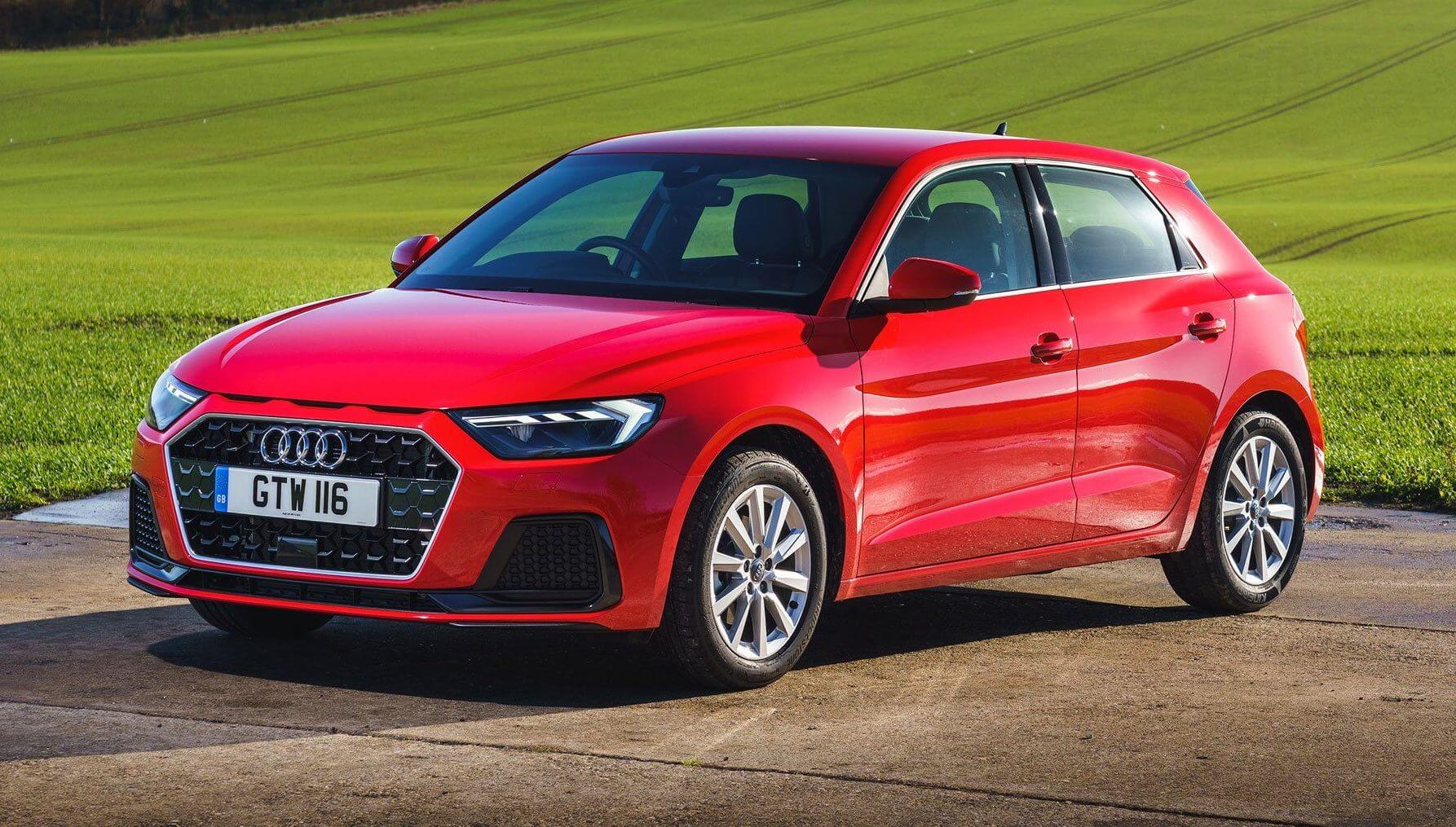 The A1 is good to drive in town or out on the open road, with a fully digital 10-inch display standard on all models. It looks like a shrunken Q2 at the front.
Audi's sporty hatchback is more premium and spacious (with more head and leg room inside) than the previous generation A1 - and it gets more tech.
The A1 features park assist, which can steer the A1 Sportback into parallel or perpendicular parking spaces - as well as level 1 automated systems like lane departure warning and active cruise control. To engage park assist, drivers just have to engage the right gear, and use the accelerator and the brakes while park assist backs the car into the spot. Fear not, the system also exits parallel parking spaces.
Tesla Model 3
Year launched: 2017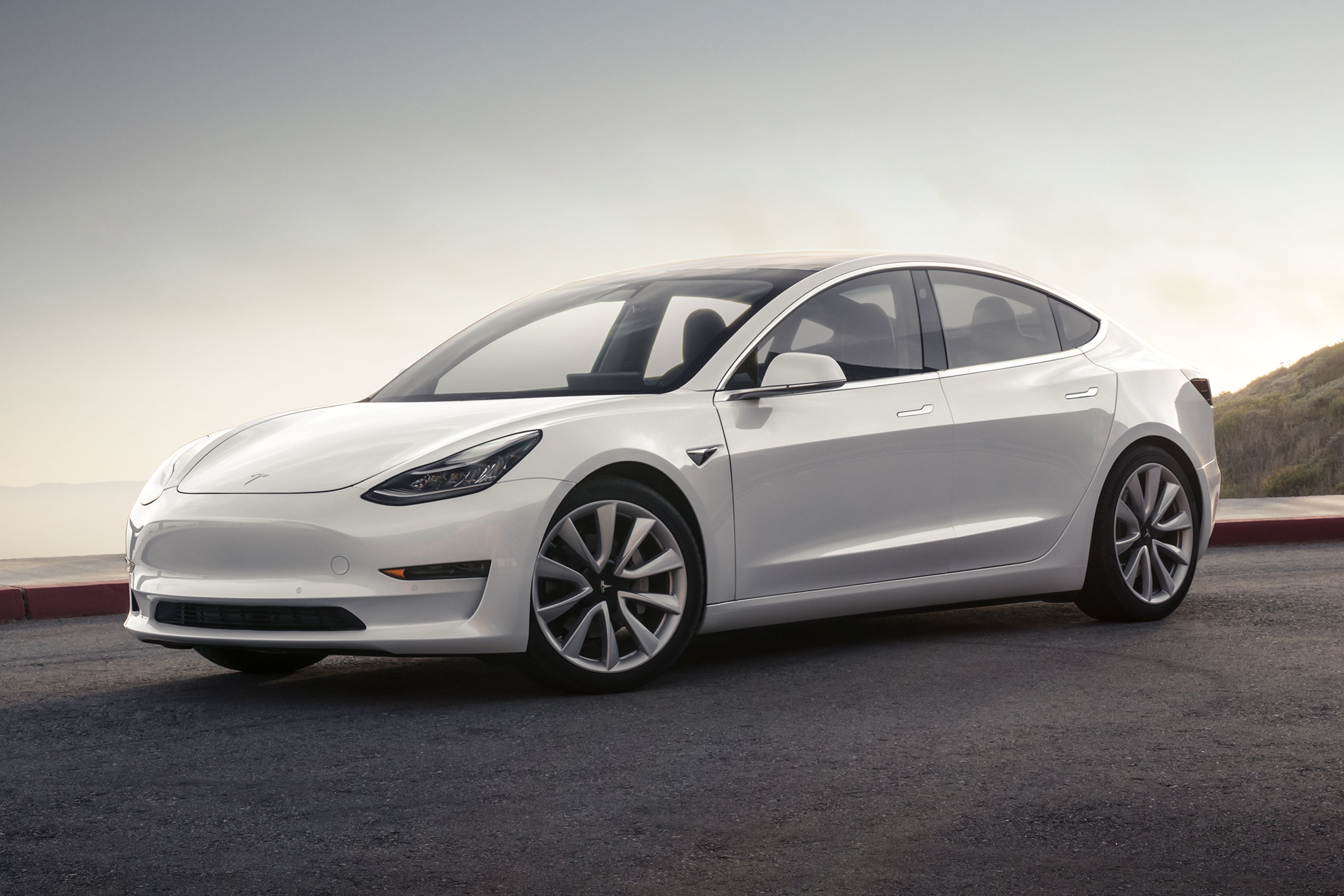 The Model 3 is a genuinely usable electric car with a relatively affordable price tag, generous range and minimalist cabin.
The Model 3 is available in three guises: the Standard Range Plus, the Long Range model and the range-topping Performance. The Long Range variant can cover an impressive 348 miles between charges - but all three offer an impressive amount of technology.
Like the Tesla Model X, the 3 can follow navigation instructions you put into the system and park itself. You'll still need to be in the driver's seat to comply with UK law - but the Tesla Model 3 is arguably one of the most advanced automated cars on the market.
Nissan Leaf
Year launched: 2018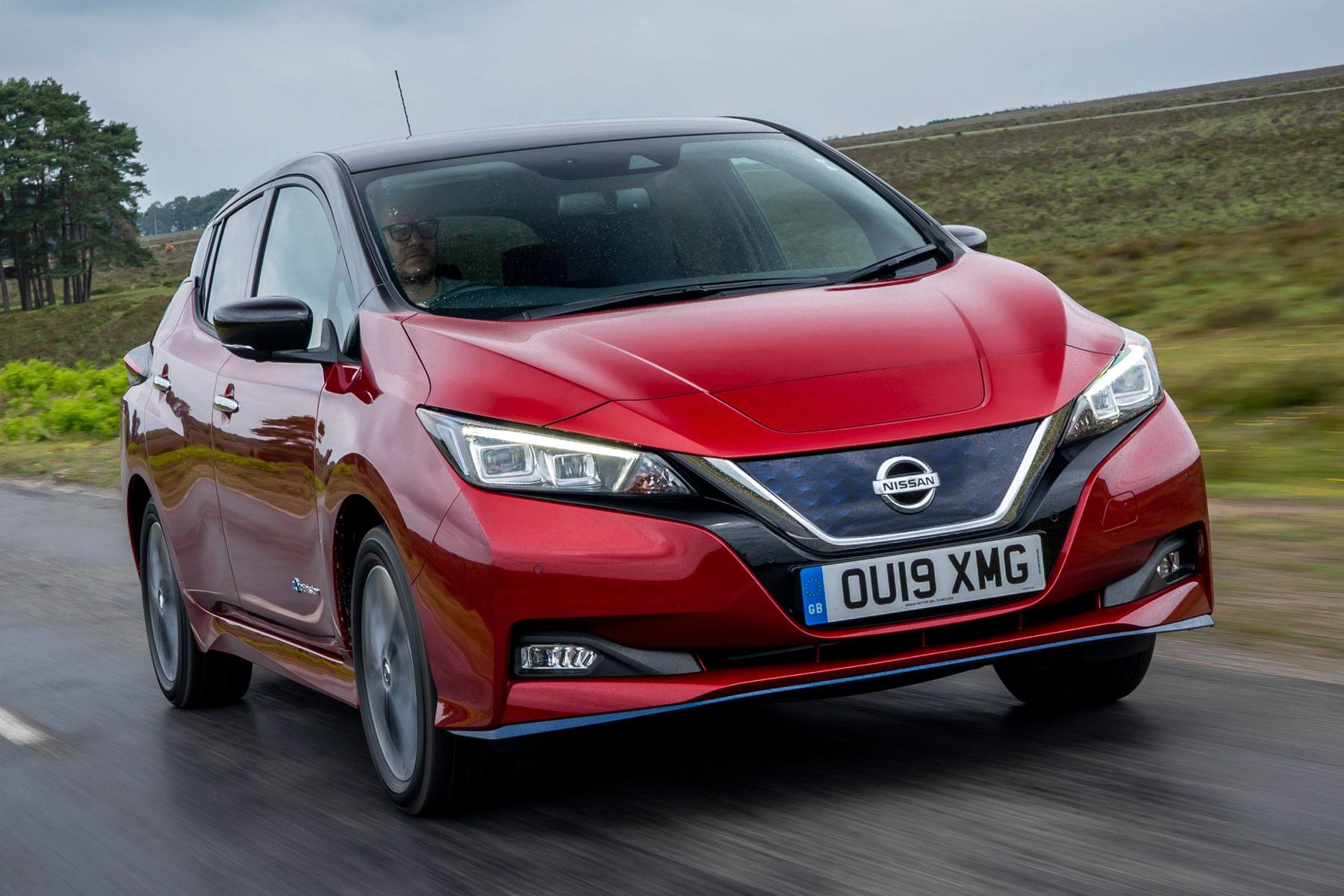 The Leaf is a great entry to the electric car world. It demands few compromises, has punchy acceleration, comes well equipped and drives better than many rivals - while undercutting them on price. The range isn't class-leading, but it's an impressive all-rounder.
A modified, self-driving Nissan Leaf travelled 230 miles across the UK in February 2020 - the longest single journey achieved by an autonomous car in the UK, and one which included B-roads, motorways, roundabouts and overtaking manoeuvres.
The standard Nissan Leaf includes ProPilot (as an option), a semi-autonomous system that can be used when driving in single-lanes on dual-carriageways and motorways, helping to maintain lane positioning keeping a safe distance from the vehicle in front.
Propilot Park tech takes control of the accelerator and brake for completely autonomous parking in both bay and parallel spaces.
Mercedes C-Class
Year launched: 2014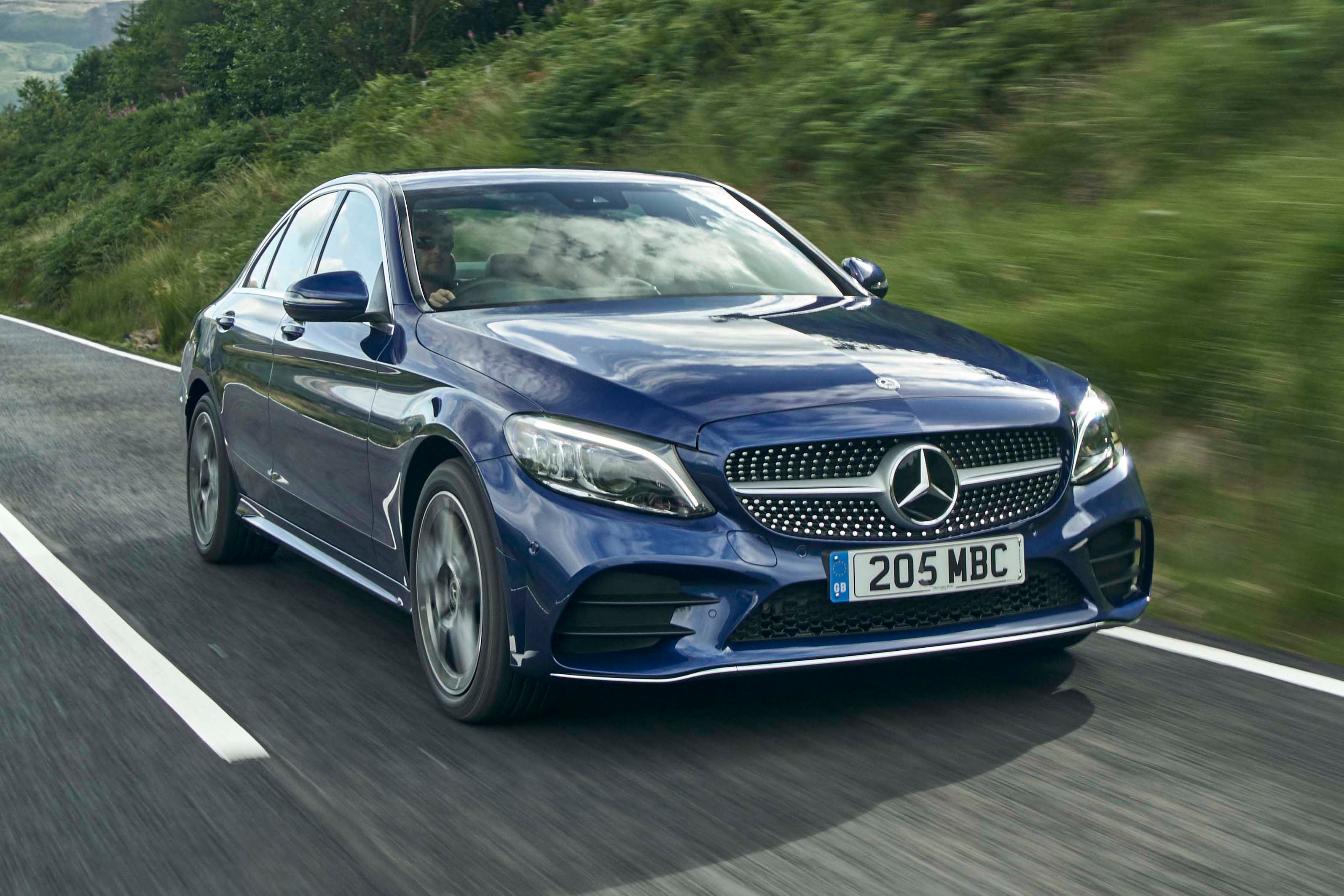 The Mercedes-Benz C-Class is sleek, stylish and spacious. The interior is minimalist with a large one-piece centre console. It really shines in terms of refinement and comfort, plus it's incredibly quiet and comfortable on the move - making it an ideal long distance car.
But the latest updated model also comes as standard with a self-parking system. So, if you want a new Merc, but are worried about kerbing the wheel straight out of the dealership - prepare to have your worries eased.
Activated at a touch of a button on the dashboard, the Active Parking Assist system can work out if a space is big enough for the C-Class to fit. It then takes care of manoeuvres, controlling the steering. The driver just has to accelerate and brake, easy peasy.
Volvo V60
Year launched: 2018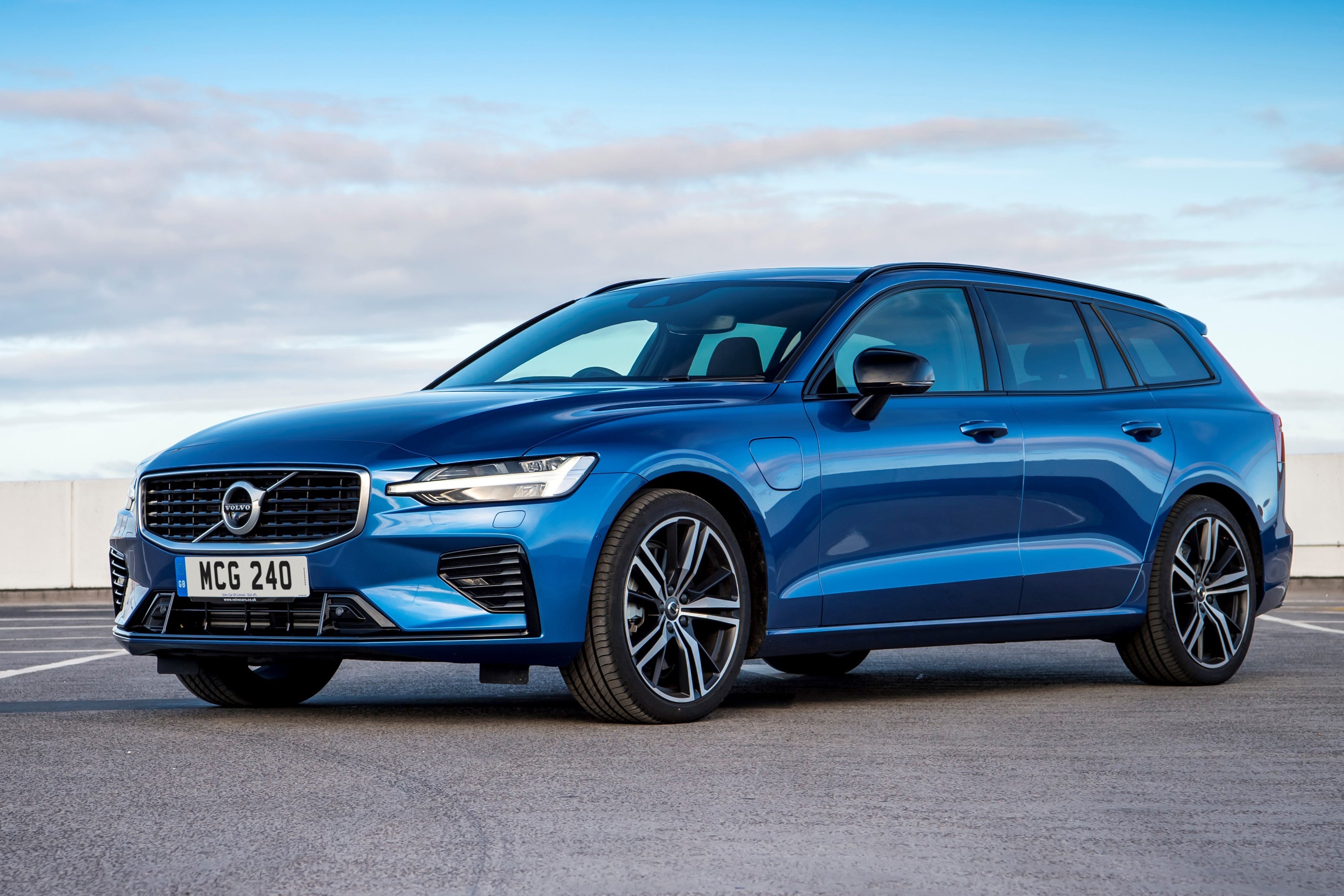 While you're making a statement by buying a Volvo V60 over a German rival (like a BMW 3 Series), it doesn't represent too much of a compromise. The interior's lovely, with loads of space and it's a relaxing (rather than sporty) drive.
Like the XC40, the Volvo V60 features Pilot Assist - which uses lane and steering assistance, as well as to maintain an even speed - to help the driver. The driver simply picks the desired speed and a time interval to the vehicle ahead.
The V60 - like all Volvo models - also gets Park Assist Pilot as an optional extra. The self-parking system can guide you into a bay that's only 20 per cent larger than the car - which is useful for fairly big Volvos.
Nissan Qashqai
Year launched: 2013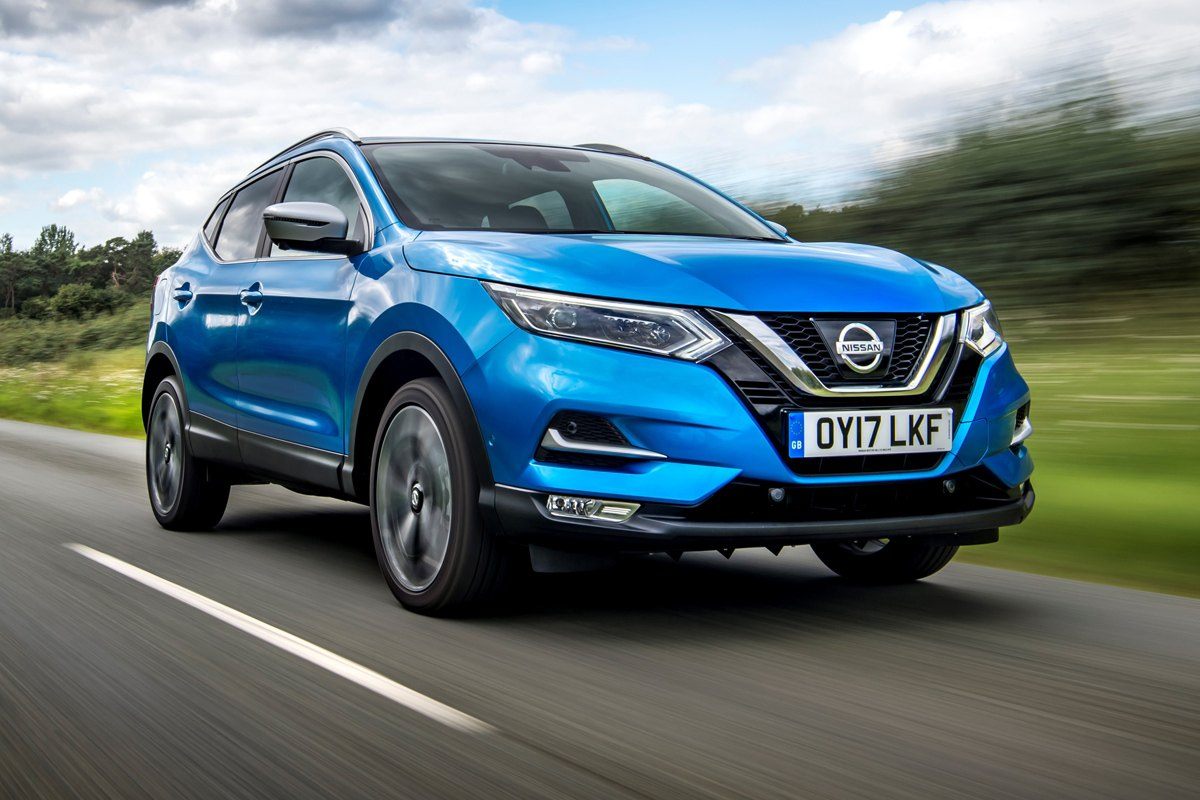 Facelifted in 2017, the Qashqai is one of the most popular crossovers in the UK - and for fairly good reason. Despite a seemingly endless list of crossovers to choose from - we Brits love the well-rounded, family-friendly machine.
It may be getting on a bit, but it still has lots of appeal as a used model - with SUV styling and qualities with hatchback dynamics and running costs. It's also got the added benefit of Nissan's Pro Pilot system - which assists with steering, acceleration and braking.
It isn't quite as advanced as Tesla's system, and versions of the Qashqai with manual gearboxes aren't offered with the same level of semi-autonomous ProPilot technology. The offered Drive Assist Pack features Intelligent Lane Intervention, Intelligent Cruise Control and Lane Keep Assist - but ProPilot has the extra ability to completely stop in traffic and resume driving again automatically.
Volvo XC60
Year launched: 2017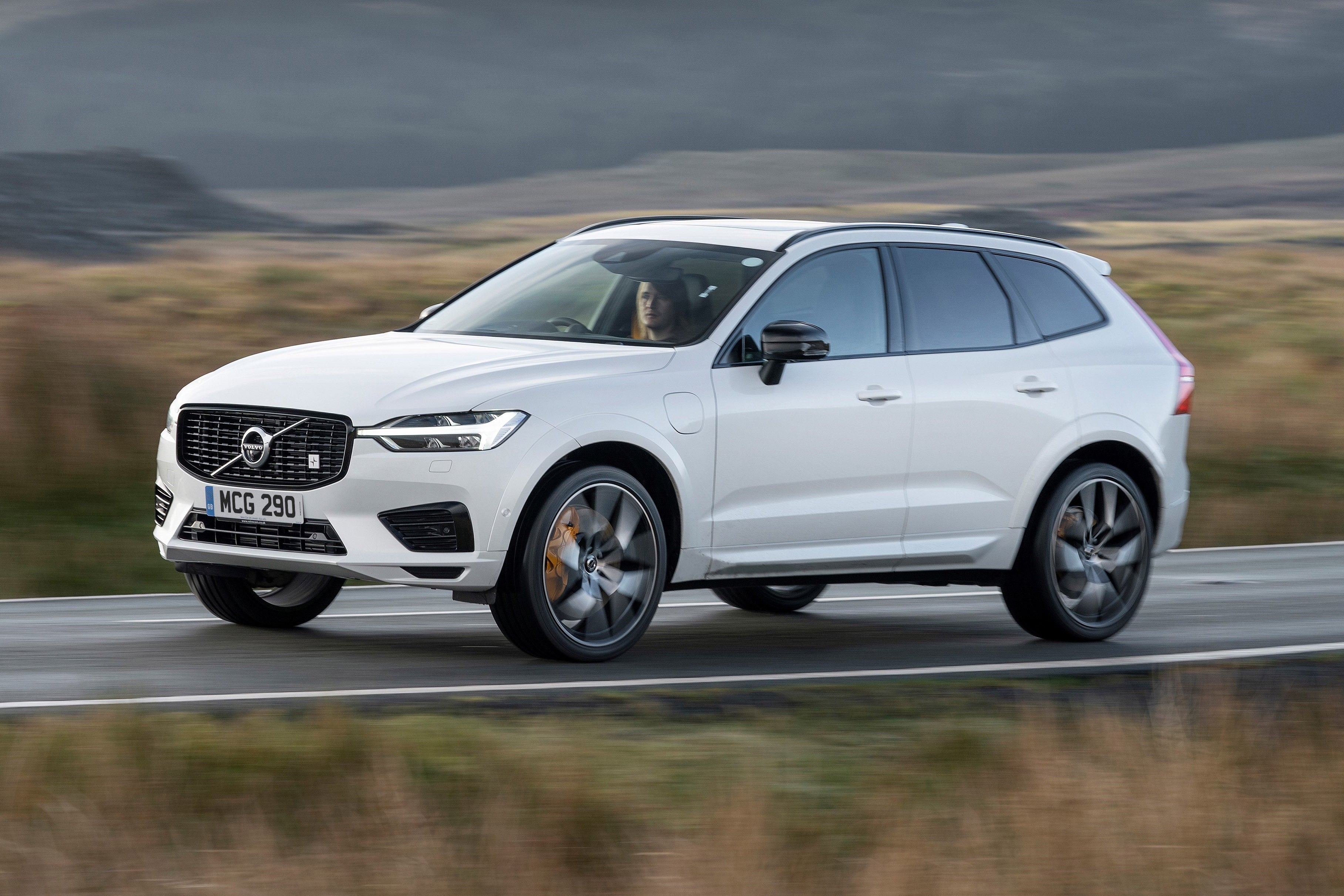 The Volvo XC60 is aimed at family car buyers, with a spacious interior, low fuel costs and lots of safety kit as standard. All XC60 models get automatic city braking with pedestrian (and animal) recognition. This means it scans the road ahead and will automatically apply the brakes or help the driver steer around an obstacle in an emergency situation.
Comfort and refinement are the XC60's strong suit. Its excellent ride quality (with small wheels) is backed-up by a luxurious and refined interior that is more than a match for anything from the competition. It also offers one of the best ride qualities of any car in its class.
The Pilot Assist system scans the distance to the vehicle ahead and the lane's side markings on the road surface using the camera and radar unit. The car then manages speed and steering to keep the XC60 in the middle of a lane, at a safe distance from other vehicles.
A self-driving car can move without being operated by a driver. Using a combination of radar, sensors and cameras, self-driving cars can get from A to B without any human input. But - legally - fully-automated cars can't yet be used on UK roads.
While these cars are impressive, they aren't fully autonomous - as that would mean the car itself is choosing routes and making decisions for itself. Spooky. Most self-driving cars are automated, so they still need a human driver to take control if necessary. To simplify these cars, there's five levels of grading a vehicle's autonomous capability (0-5).
Level 0 vehicles might issue warnings, but you'll have to do the work. At Level 1, you're expected to do the bulk of the driving but you might get features like automatic emergency braking and parking assistance.
The automated system takes control of accelerating, braking and steering at level 2. Even though it's called hands off, you'll need to keep your hands on the wheel just in case. This is still relatively rare in the UK - although automation up to level 2 is legal. In fact, the Government has said it's moving towards having fully self-driving cars on public roads by 2021.
At Level 3, the vehicle will make decisions by itself, such as when to slow down and perform manoeuvres. For example, Level 3 automation could do the driving for you in slow-moving traffic. This technology exists but it's not yet legal in the UK to use on public roads.
Level 4 lets you go to sleep or leave the driver's seat while the vehicle is in motion. This sort of self-driving car is either geofenced (strictly limited to certain areas) or reserved for special circumstances like traffic jams.
Level 5 is full automation and includes trialling robot taxis. They tend to lack steering wheels, pedals or other controls. As with Level 4, it's still in development and so not yet legal on roads.
Volvo XC40
2.0 T4 R DESIGN Pro 5dr AWD Geartronic
Manufacturer Approved
Endeavour Volvo East London

Essex, IG76NX
PCP: £437.69/mo
Representative example: Contract Length: 37 months, 36 Monthly Payments: £437.69, Customer Deposit: £4,889.00, Total Deposit: £4,889.85, Optional Final Payment: £16,545.25, Total Charge For Credit: £4,592.94, Total Amount Payable: £37,191.94, Representative APR: 6.9%, Interest Rate (Fixed): 6.9%, Excess Mileage Charge: 14.9ppm, Mileage Per Annum: 10,000
Volvo XC40
2.0 T5 Inscription Pro 5dr AWD Geartronic
Manufacturer Approved
Endeavour Volvo Maidenhead

Berkshire, SL64BD
PCP: £427.61/mo
Representative example: Contract Length: 37 months, 36 Monthly Payments: £427.61, Customer Deposit: £4,873.00, Total Deposit: £4,873.50, Optional Final Payment: £16,834.63, Total Charge For Credit: £4,612.09, Total Amount Payable: £37,102.09, Representative APR: 6.9%, Interest Rate (Fixed): 6.9%, Excess Mileage Charge: 14.9ppm, Mileage Per Annum: 10,000
Volvo XC40
2.0 D3 Inscription 5Dr Awd Geartronic
Doves Horsham Volvo

Sussex, RH123PW
PCP: £476.81/mo
Representative example: Contract Length: 37 months, 36 Monthly Payments: £476.81, Customer Deposit: £4,500.00, Total Deposit: £4,500.00, Optional Final Payment: £14,194.60, Total Charge For Credit: £5,859.76, Total Amount Payable: £35,859.76, Representative APR: 9.9%, Interest Rate (Fixed): 5.1%, Excess Mileage Charge: 14.9ppm, Mileage Per Annum: 10,000