Best small cars that will pass the MoT

Written by
heycar editorial team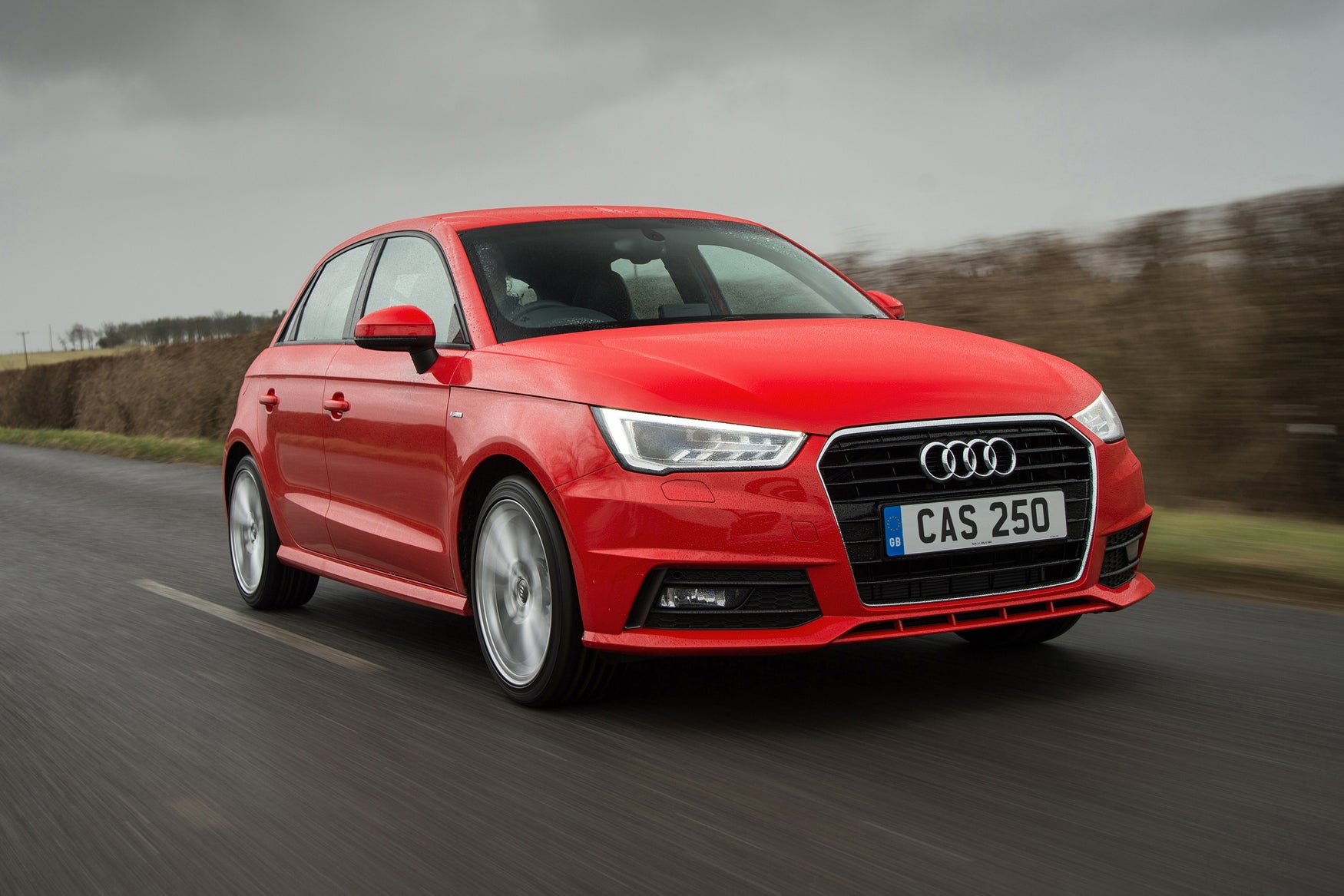 Need a used car, but don't want any nasty surprises come MoT time? Then this is the list for you.
We've put together a list of ten of the best small cars that have the fewest number of fails when it comes to the annual MoT test.
If you need a small car that will sail through the MoT, with the minimum of fuss, then you've come to the right place. These are ten of the best small cars for passing the annual roadworthiness test in the UK.
Peugeot 108
Year launched: 2014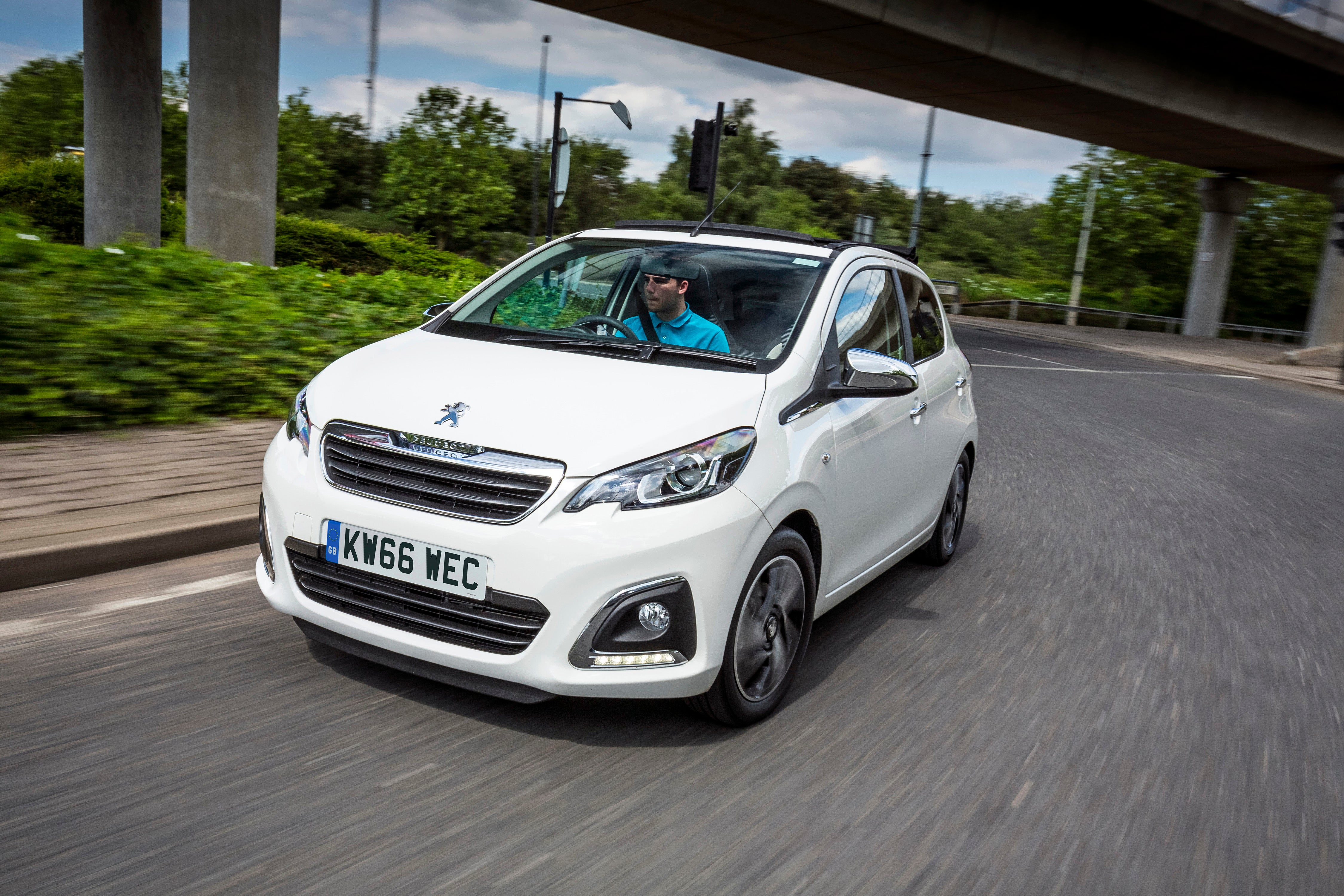 Despite its sharp looks and some tasty options, the Peugeot 108 has never been as popular as some of its rivals. But while it might feel a little unrefined and cheap, you can't argue with its reliability score. Of the 6427 Peugeot 108s that went for an MoT in 2017, 5805 passed - tyres were the biggest reason for failure.
All in all, the little Peugeot 108 is a worthy little city car. Not only is it affordable but it looks good and drives well, plus it should prove to be cheap to run.
It does of course have two amis in the form of the Citroen C1 and Toyota Aygo, but neither matched the 108 when it come to MoT time.
Vauxhall Mokka X
Year launched: 2012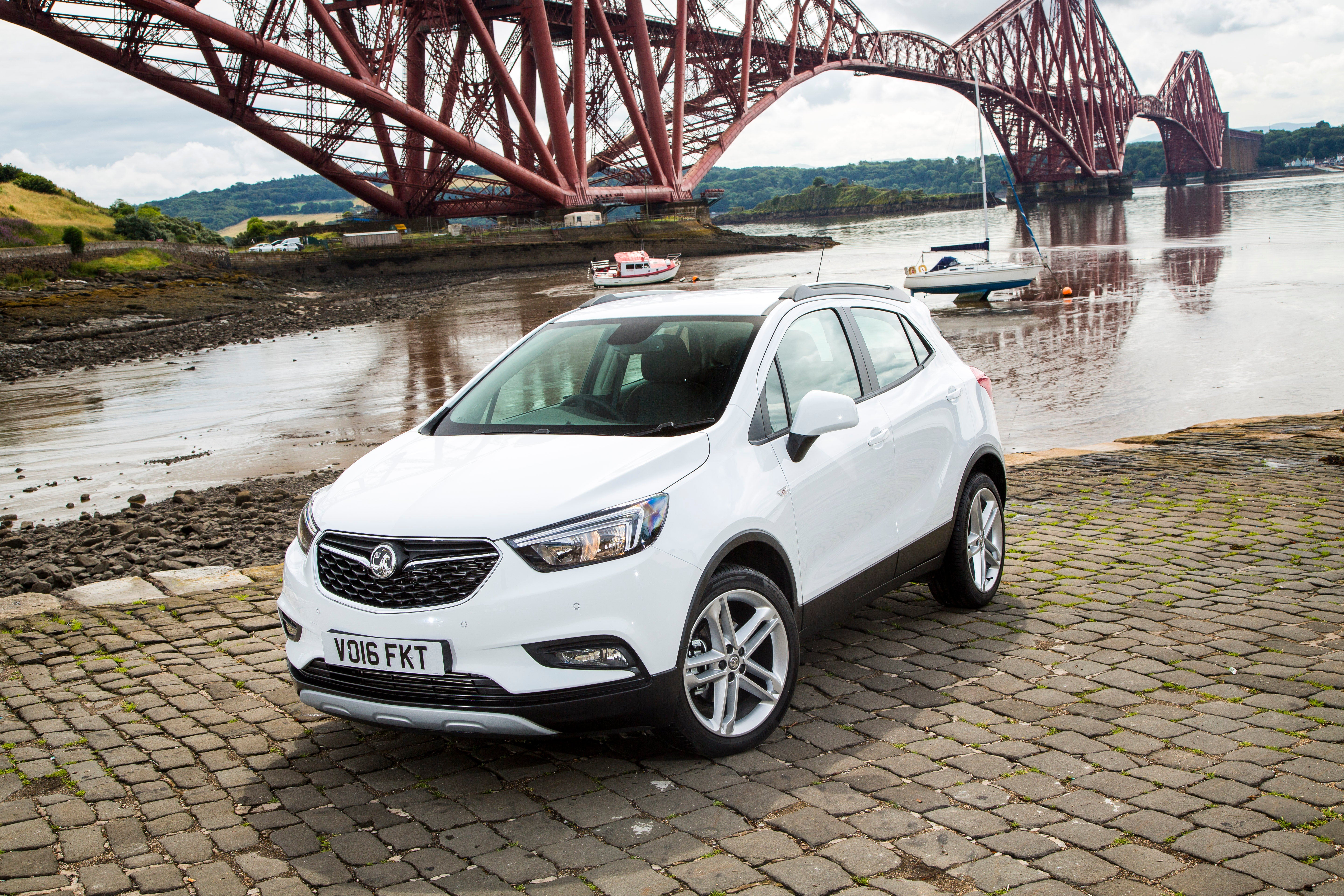 The Vauxhall Mokka X is Vauxhall's attempt to appeal to outdoorsy family buyers - and very successful it's been, too. It might not be our favourite car to drive, but you can't argue with the sale figures.
It's reliable, too. According to the data, 42,270 Mokka X were MoT'd in 2017, with 4837 failing. The most common failure points were reflectors, lamps and electrical equipment. That's a pass rate of 88.6%.
And that makes it more reliable than its biggest rival - the Skoda Yeti. Food for thought next time you're after a small car that won't let you down.
BMW 2 Series
Year launched: 2014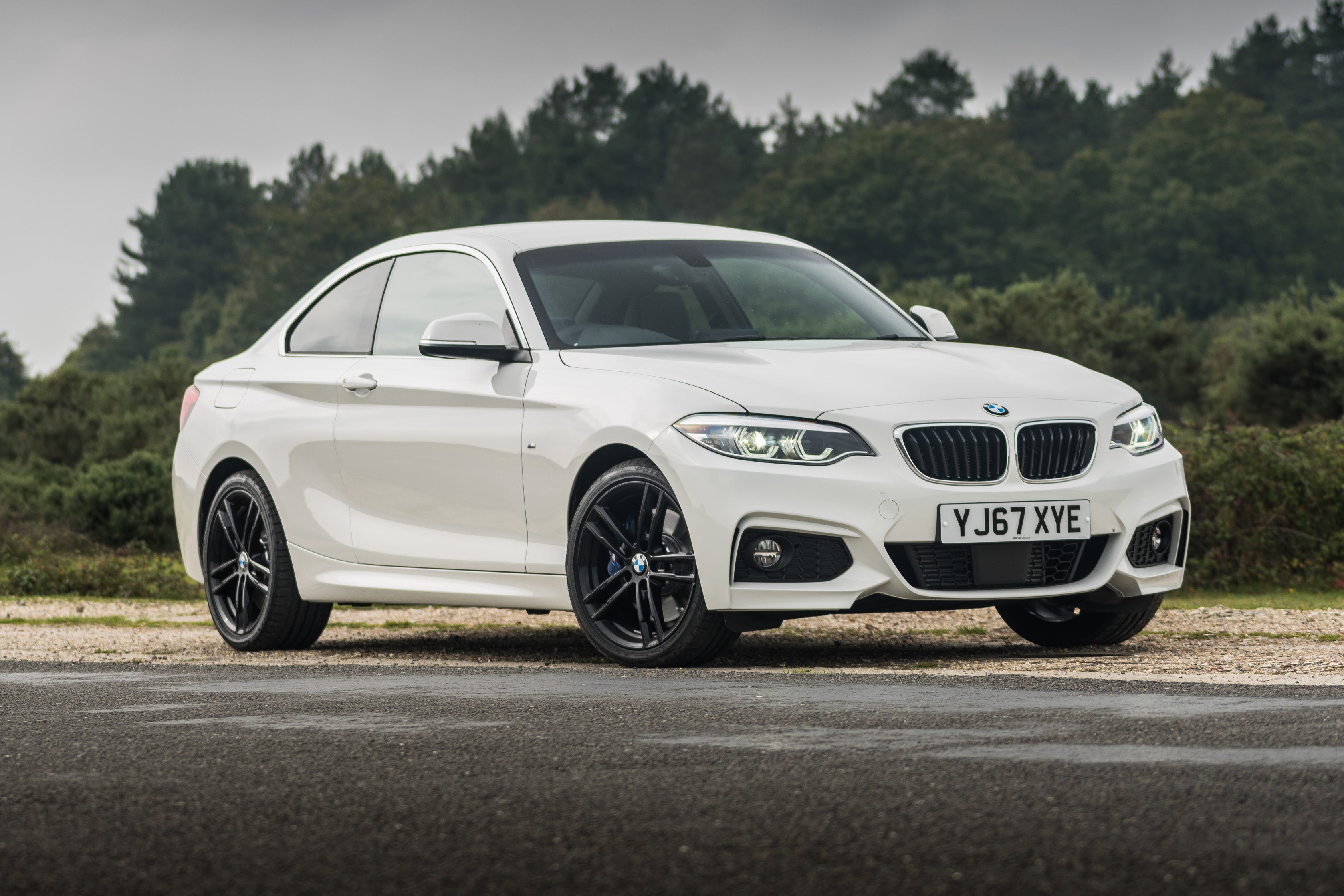 BMW prides itself on several things, one of which is reliability. The 2 Series doesn't disappoint with only 485 of the 4232 cars that took their MoT failed. That's a pass rate of 88.5%.
As well as getting a car that's reliable, then, you also get a car that looks great and handles brilliantly. If you're feeling like you want to experience the ultimate driving machine, then we can recommend the M240i - a wonderfully balanced sports car with great performance and an adjustable back end.
Inside, it's stylish and comes with lots of kit like a 6.5-inch colour display and iDrive controller, a Driving Performance Control switch, automatic climate control, Bluetooth, DAB, a Sport multi-function leather steering wheel, rain-sensing wipers and LED rear lights.
Volkswagen Up
Year launched: 2012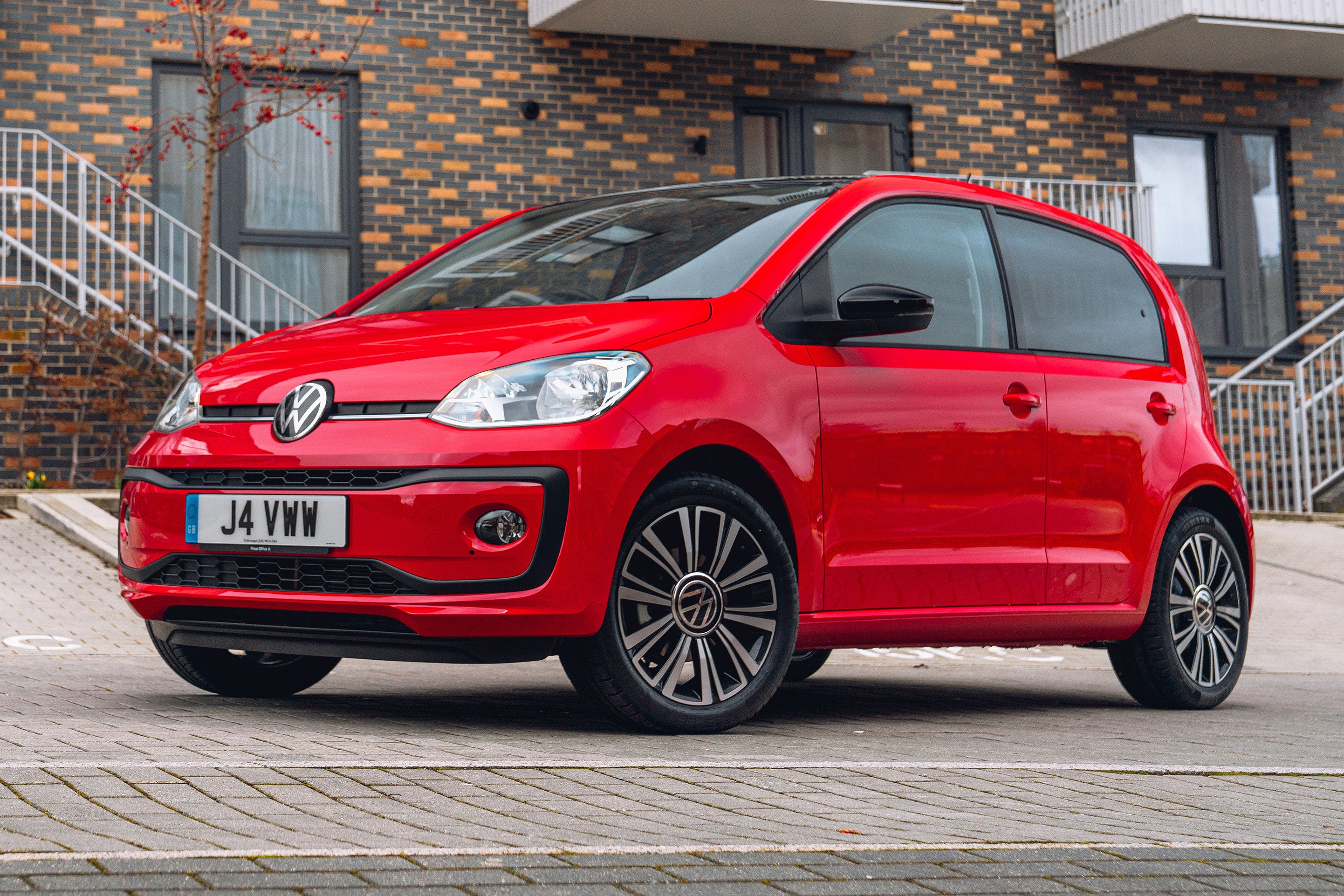 Almost nine out of 10 Volkswagen Up models pass the MoT test. Those that do fail suffer on minor points, like lights or indicators.
Which means excellent reliability is just one more reason to buy an Up. Because this well thought out compact city car is economical and easy to drive, which makes it ideal as a nimble runabout.
Yes, it's small, but there's still plenty of room in the cabin. And the boot is even good for 251 litres (or 951 with the seats down). As well as the small car, big space ethos we also like the visibility and light steering. See also, Skoda Citigo and SEAT Mii which are (spoiler alert) basically the same but with different lights...
Skoda Citigo
Year launched: 2012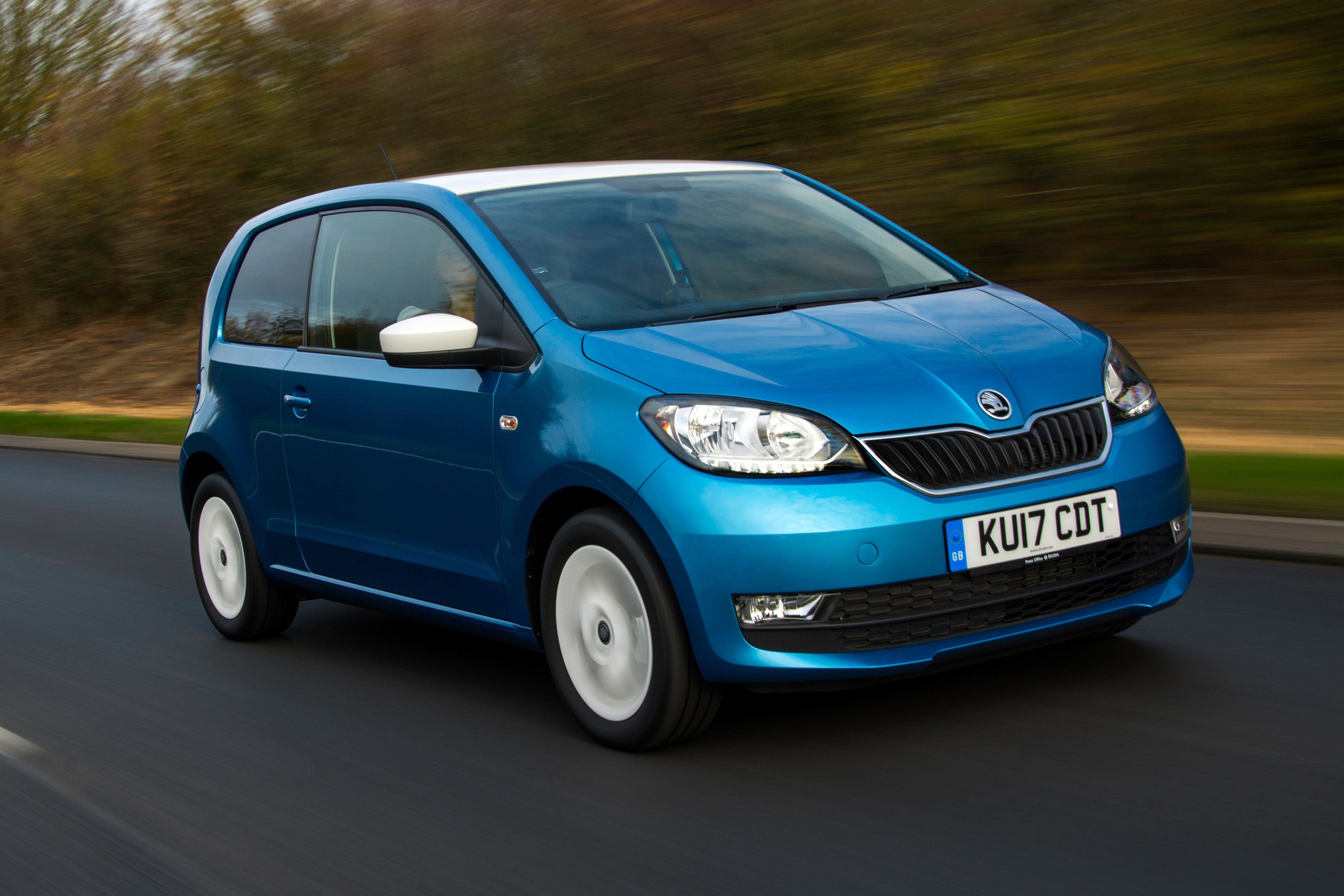 Despite sharing its underpinning with the Volkswagen Up, the Skoda Citigo has a slightly lower pass rate when it comes to MoT time. Still, 87.5% isn't all that bad, and the problems that came up in MoTs were easy-to-fix things like lights.
That means if you're after a small reliable city car that offers great value for money, then the Citigo is still a fantastic choice. Under the bonnet is a 1.0-litre three-cylinder engine available with two power outputs… neither are particularly potent so will need to be worked to make progress, but this all adds to the fun.
And, despite its small size, there's still plenty of space inside the cabin. There's plenty of kit, too, including an easy-to-use navigation system on the higher trim grades while options packs allowed the addition of a panoramic glass sunroof.
Peugeot 2008
Year launched: 2013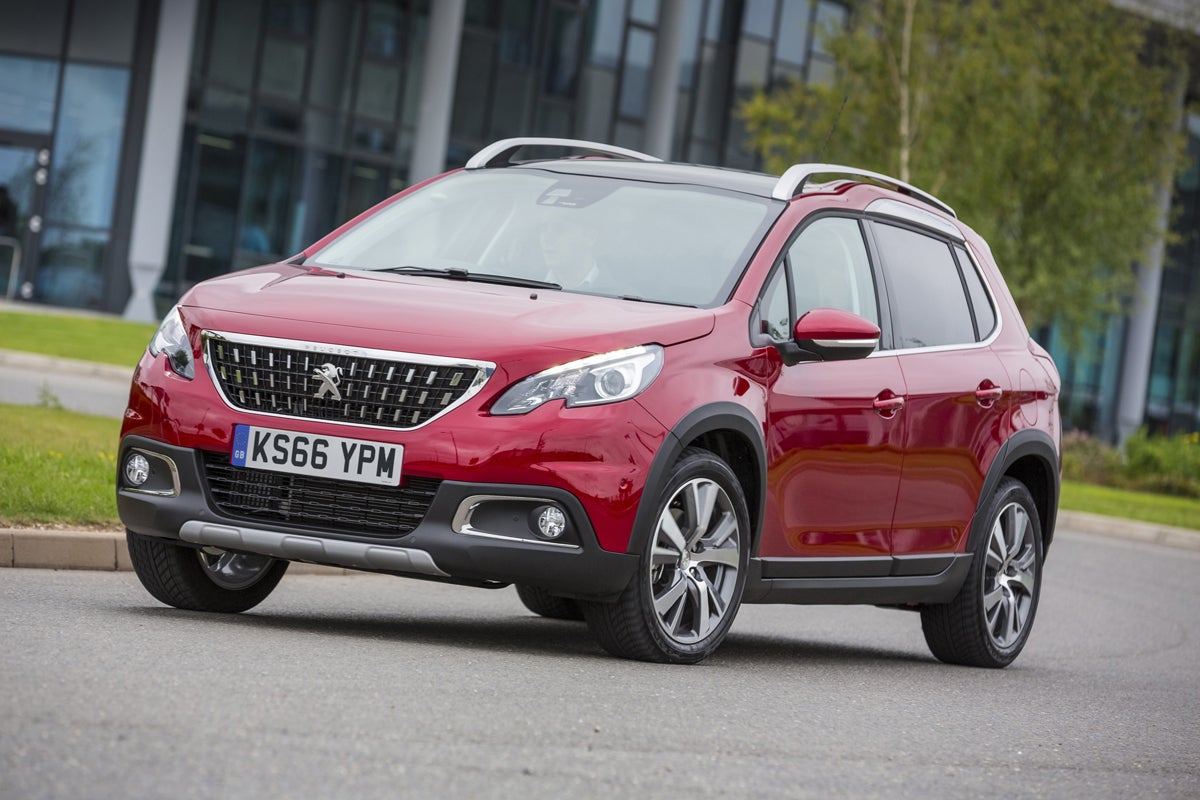 Do French cars have a bad reputation when it comes to reliability? Not if the Peugeot 2008 is anything to go by – 87.3% of 2008s tested passed their MoT.
Which only adds to the reasons to buy one. After all, here is a car with a more upmarket cabin than some of its rivals and neat SUV like styling which will appeal to many buyers.
As a family car, it's pretty practical with a decent boot and lots of space in the back. The raised driving position is good and helps make the car easy to pilot around inner-city streets.
Audi A1
Year launched: 2010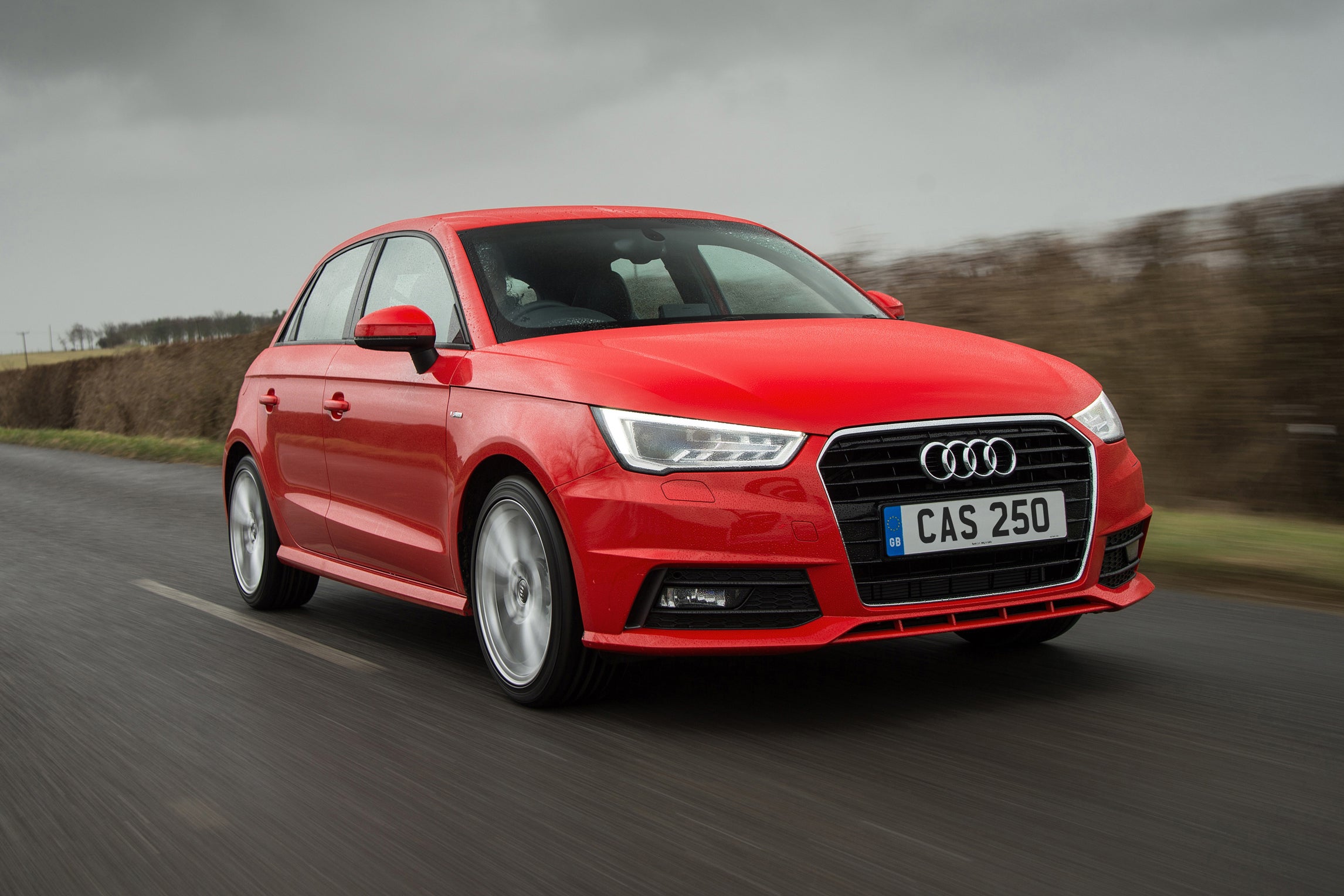 Of the 73,476 Audi A1s MoT tested, 9418 failed. That's a pass rate of 87.2% - which isn't bad at all. Most of them failed on tyres, which is perhaps an issue caused by the car's sporty ride.
That's part of the A1's appeal, though. Well, that and the whole 'small car, premium feel' thing it's got going on. As well as being fun to drive, it's also really easy to manoeuvre around town whether you're parking or nipping out in traffic.
Standard equipment on all models includes alloy wheels, remote central locking, air conditioning, electric front and rear windows and mirrors, split folding rear seat and a six-speaker single CD Concert audio system linked to a 6.5-inch retractable display.
Honda Jazz
Year launched: 2015

The Honda Jazz is something of an unsung hero. More than one in ten pass their first MoT after their third birthday. But that pass rate remains pretty consistent, with 93.7% of Jazz models registered in 2014 passing.
So what's the story? Excellent reliability or are owners willing to lavish them with TLC? The answer is probably a bit of both. Yes, the Jazz does attract a traditionally older driver, but Honda also does a cracking job of building cars that come with reliability as standard.
Sure, they're not cheap for small cars, but it might be worth the extra outlay if you're not having to fork out a wad of cash come testing time.
Mazda 3
Year launched: 2014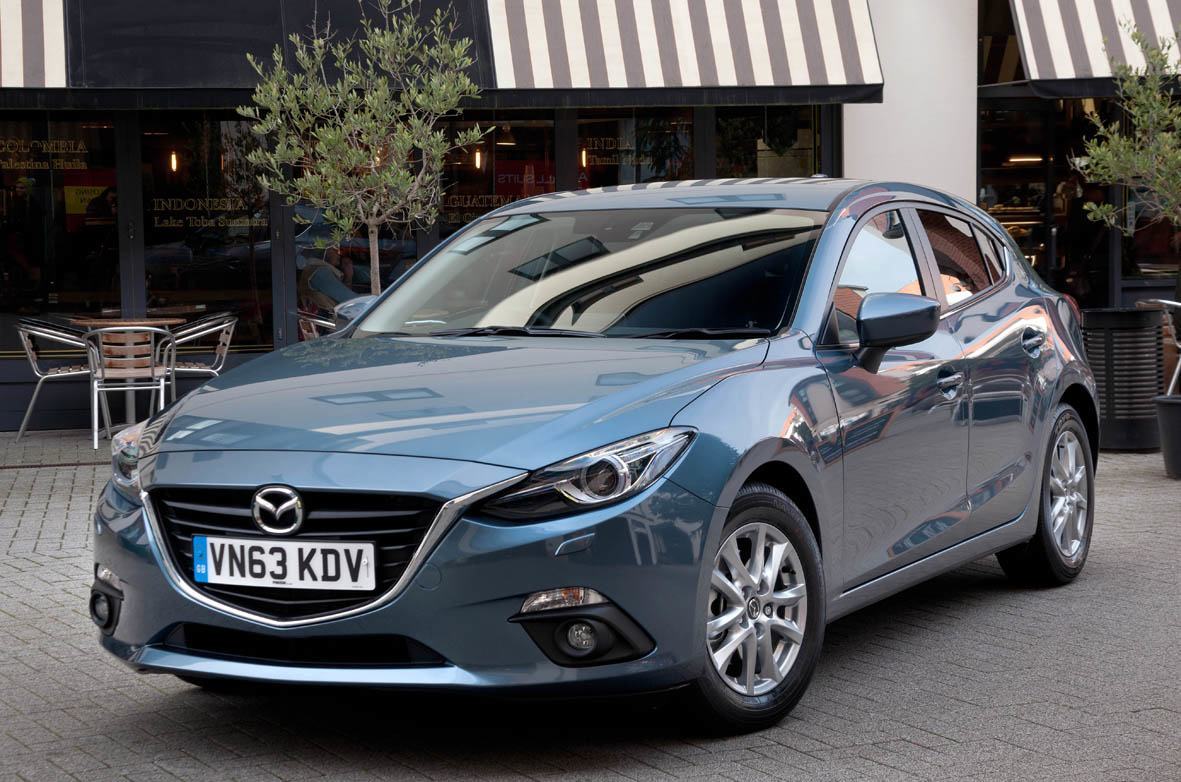 Another outstanding performer at testing time is the Mazda 3. After three years, when it's first test time comes around, 90.3% of cars sail through. Those that do come unstuck generally fail when it comes to brakes.
Such reliability is just another reason to like a car that's already very likeable. Looks aside (we appreciate not everyone likes them), the Mazda 3 features a well-made cabin, decent practicality, strong engines and decent driving dynamics.
If you're looking to stand out from the usual crowd of Volkswagen Golfs and Ford Focuses, the Mazda 3 is a really solid alternative.
Audi Q3
Year launched: 2011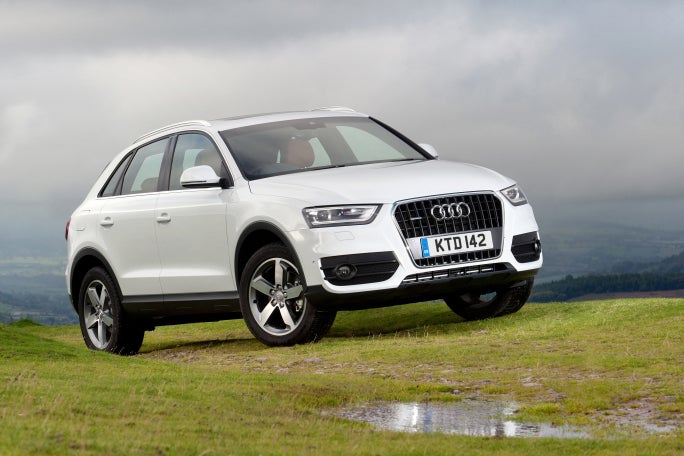 More than 29,000 Audi Q3s went for their MoT in 2017, with all but 2598 passing. Some 3.7% failed on tyre issues, with 2.5% failing on problems with the electrical equipment, lamps and reflectors.
Not bad for a car whose main party trick is looking like a big, chunky SUV, yet is still roughly the same size as the A3 Sportback - just over four metres long.
That means it's easy to drive around town and not tricky to park, although the turning circle is a lot bigger than you'd expect. Yet still has enough room to make it a good family car. So there's decent rear space and enough boot room for a pushchair plus a bit of shopping.
An MoT test checks the roadworthiness of you car. A trained specialist will check lots of items such as brakes, lights, and seatbelts to make sure you car is safe.
No. Only cars that more than three years old require and MoT test.
You can only drive without an MoT if yours has expired and you're on the way to the test centre. The car must be booked in. The penalty for being caught without a valid MoT can be up to £1100.
Reviews of more best cars to pass an MoT
Honda Jazz
1.3 SE 5dr
Manufacturer Approved
Cox Motor Group Honda Wigan

Lancashire, WN50LD
PCP: £137.62/mo
Representative example: Contract Length: 36 months, 35 Monthly Payments: £137.62, Customer Deposit: £1,344.00, Total Deposit: £1,344.75, Optional Final Payment: £4,546.66, Total Charge For Credit: £1,743.11, Total Amount Payable: £10,708.11, Representative APR: 9.9%, Interest Rate (Fixed): 5.09%, Excess Mileage Charge: 2.31ppm, Mileage Per Annum: 10,000
Honda Jazz
1.5 i-MMD Hybrid EX 5dr eCVT
Manufacturer Approved
Trident Honda Chertsey

Surrey, KT160NZ
PCP: £255.59/mo
Representative example: Contract Length: 36 months, 35 Monthly Payments: £255.59, Customer Deposit: £2,968.00, Total Deposit: £2,968.50, Optional Final Payment: £10,648.16, Total Charge For Credit: £2,772.31, Total Amount Payable: £22,562.31, Representative APR: 6.9%, Interest Rate (Fixed): 3.54%, Excess Mileage Charge: 5.4ppm, Mileage Per Annum: 10,000