Best small crossovers for £20,000

Written by
Russell Campbell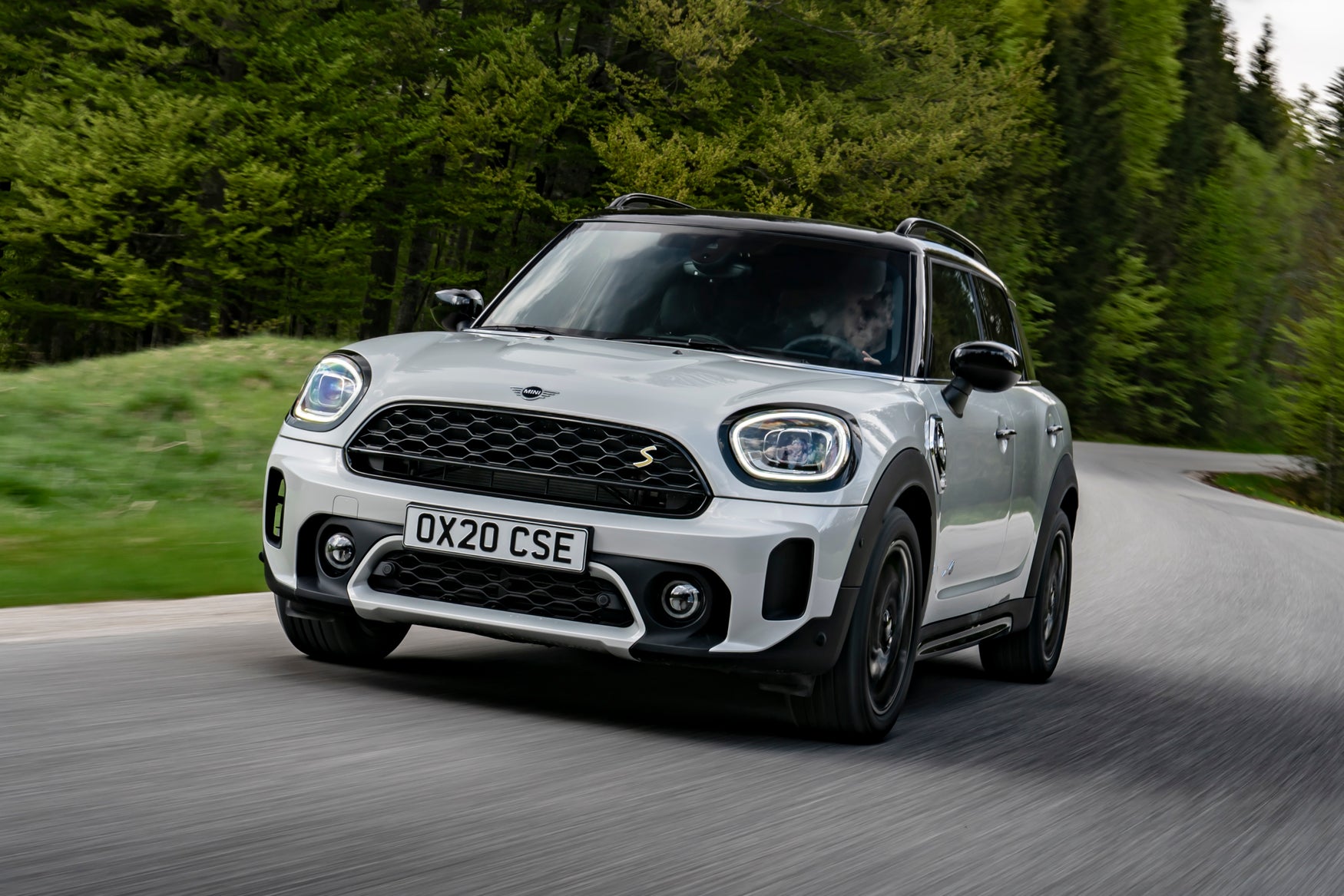 What is the best small crossover for £20,000 in the UK? We've searched our latest cars for sale to reveal the best and cheapest used crossovers for value, comfort and fuel economy.
Our guide to the best small crossovers for £20,000 is your one-stop-shop if you're looking for a new family car that's stylish, easy to drive, cheap to run and practical. And a £20,000 budget gives you lots of options to choose from - you can pick between nearly new cars from the likes of Ford or Volkswagen or choose a slightly older model from posh manufacturers such as Audi and BMW.
Crossover's tall bodies mean they can squeeze loads of space out of a small footprint. All the cars here have room for four adults and a boot that's bigger than you'll get in a similarly sized hatchback. You can choose from a range of modern petrol and diesel engines that balance performance against fuel economy and we have chosen a range of cars that focus both on sporty driving appeal or comfort.
Ford Puma
Year launched: 2019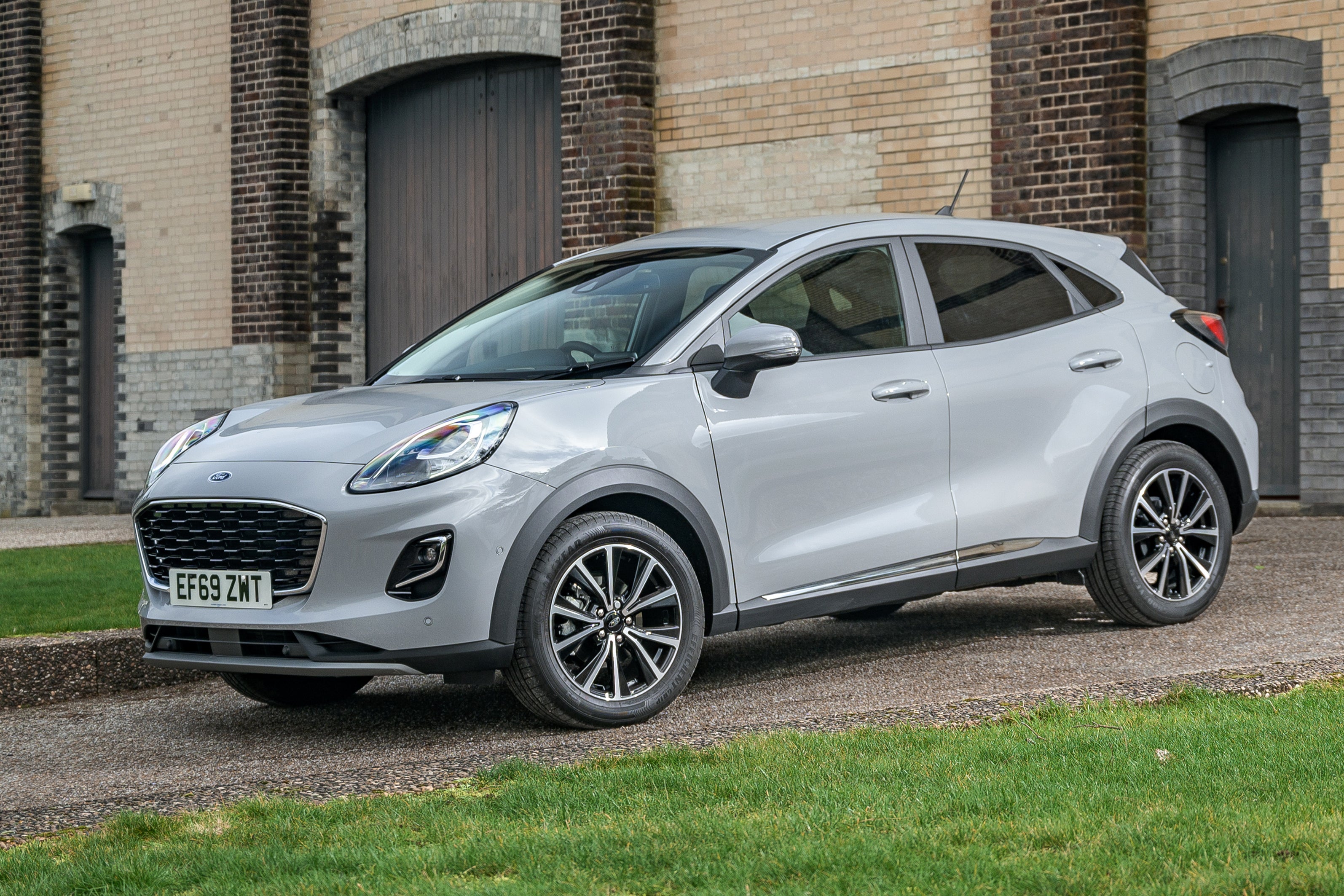 The Ford Puma is one of the best small crossovers for £20,000 you can buy. It looks the part thanks to its striking grille, bulbaceous headlights and curves but underneath its stylish body, you'll find a practical interior. It has room for two adults up front and teenagers in the back, but its neatest trick is the Megabox you'll find in the huge boot.
Hidden under the boot floor and about the size of a cooling box, the Megabox gives you a handy place to store muddy boots and it has a plug in the bottom so you can hose it out after use. Or you can just use it as a handy place to hide bulky valuables – like cameras – from prying eyes.
The Ford Puma is based on the nimble Fiesta so it's steering is sharp and accurate and it doesn't suffer from sick-inducing body lean. A £20,000 budget can land you a sporty-looking ST-Line X First Edition model that's brimmed with kit – such as a 12.3-inch digital instrument binnacle – and comes with a mild-hybrid 125PS 1.0-litre petrol-electric engine that's nippy and cheap to run.
Skoda Kamiq
Year launched: 2018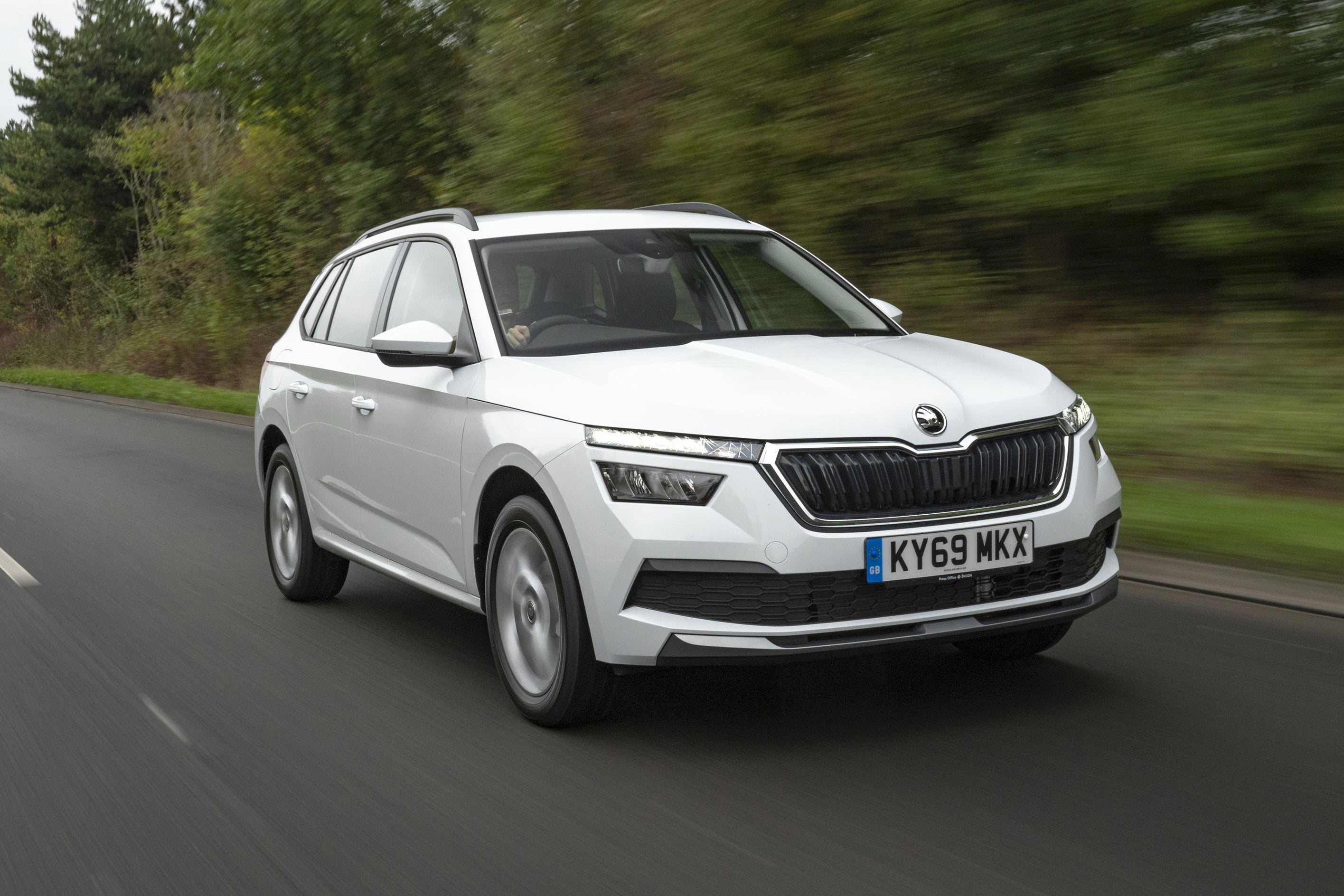 Skoda has a tried and tested formula for building a new car – offer more interior space than the competition at a lower price – which the handsome Skoda Kamiq follows to the letter.
It's even better than that. It feels posher inside than more expensive SUVs and all models come with an infotainment screen that can mirror the display of your smartphone and use its apps. You'll have no trouble getting four tall adults sitting comfortably inside, and the boot is large and well-thought-out. Most models also come with handy Simply Clever features like an umbrella hidden in the driver's door and a removable torch in the boot.
The engine range is just as comprehensive but your £20,000 budget is enough to get the brilliant 150PS 1.5-litre petrol – a dream ticket which is smooth and quiet, cheap-to-run but also surprisingly punchy. High-end SE L trim will also be in reach, getting you Skoda's excellent digital instrument binnacle, an upgraded central infotainment screen and sporty 18-inch alloy wheels.
Peugeot 2008
Year launched: 2019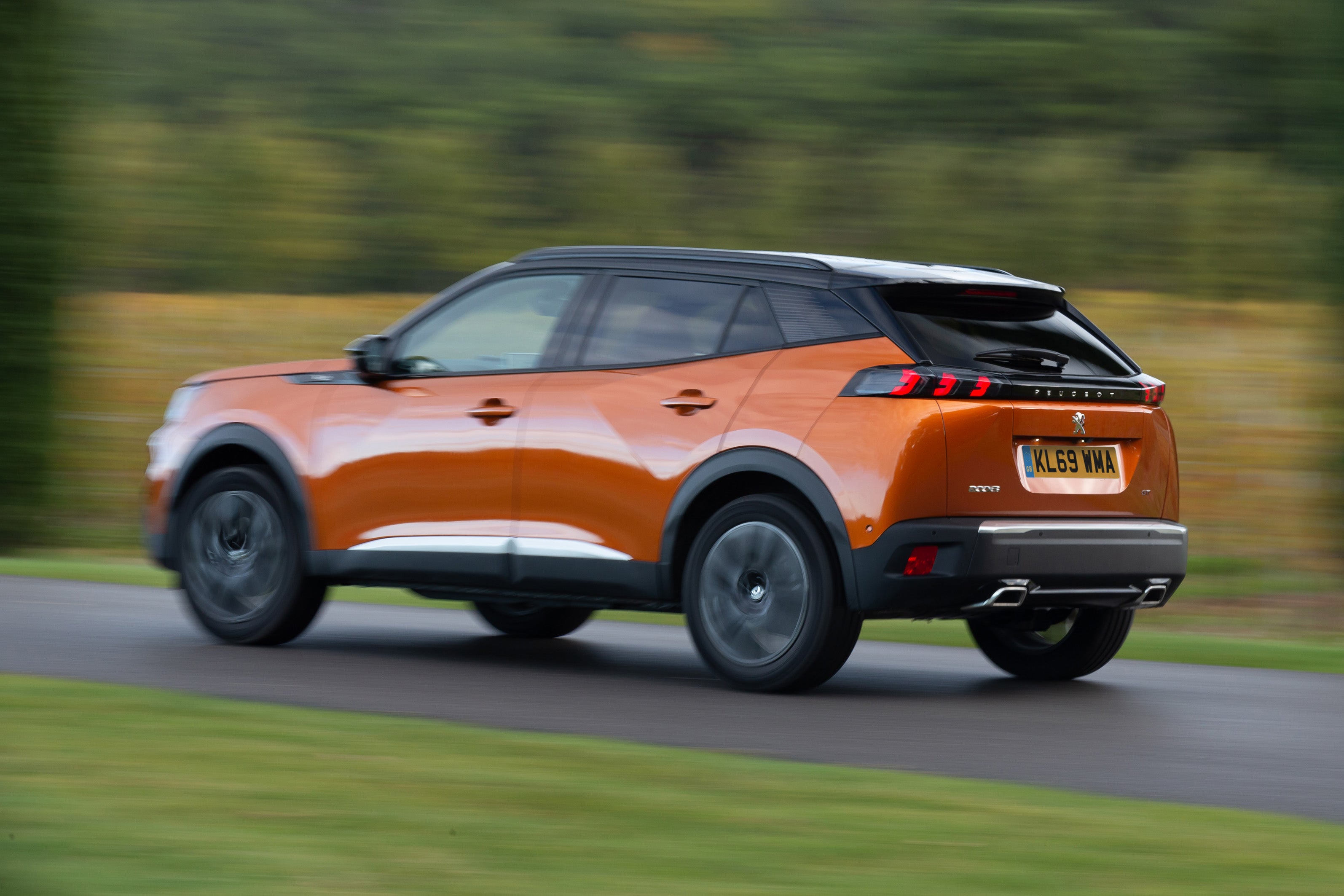 Better than any other car here, the Peugeot 2008 shows how a crossover can offer a striking design in a practical package. It has a toothy grin, a smattering of curves and creases, plus taillights that look like they have been swiped into the back of the car by a marauding big cat.
Its capacity to dazzle continues on the inside where you'll find a pair of large infotainment screens that have pretty graphics and slick animations. It's cool then, but also practical. There's plenty of room for tall adults upfront and you'll get two more giants in the back without having to field too many complaints. Meanwhile, the boot is large and you get loads of useful storage areas sprinkled around the cabin.
Our £20,000 budget is enough to get you behind the wheel of a 2019 Peugeot 2008 Allure with the desirable 130PS PureTech 1.2-litre petrol engine which gets great fuel economy and actually feels quite quick. Allure models, meanwhile, get a sporty body kit, upgraded infotainment and front and rear parking sensors.
BMW X1
Year launched: 2015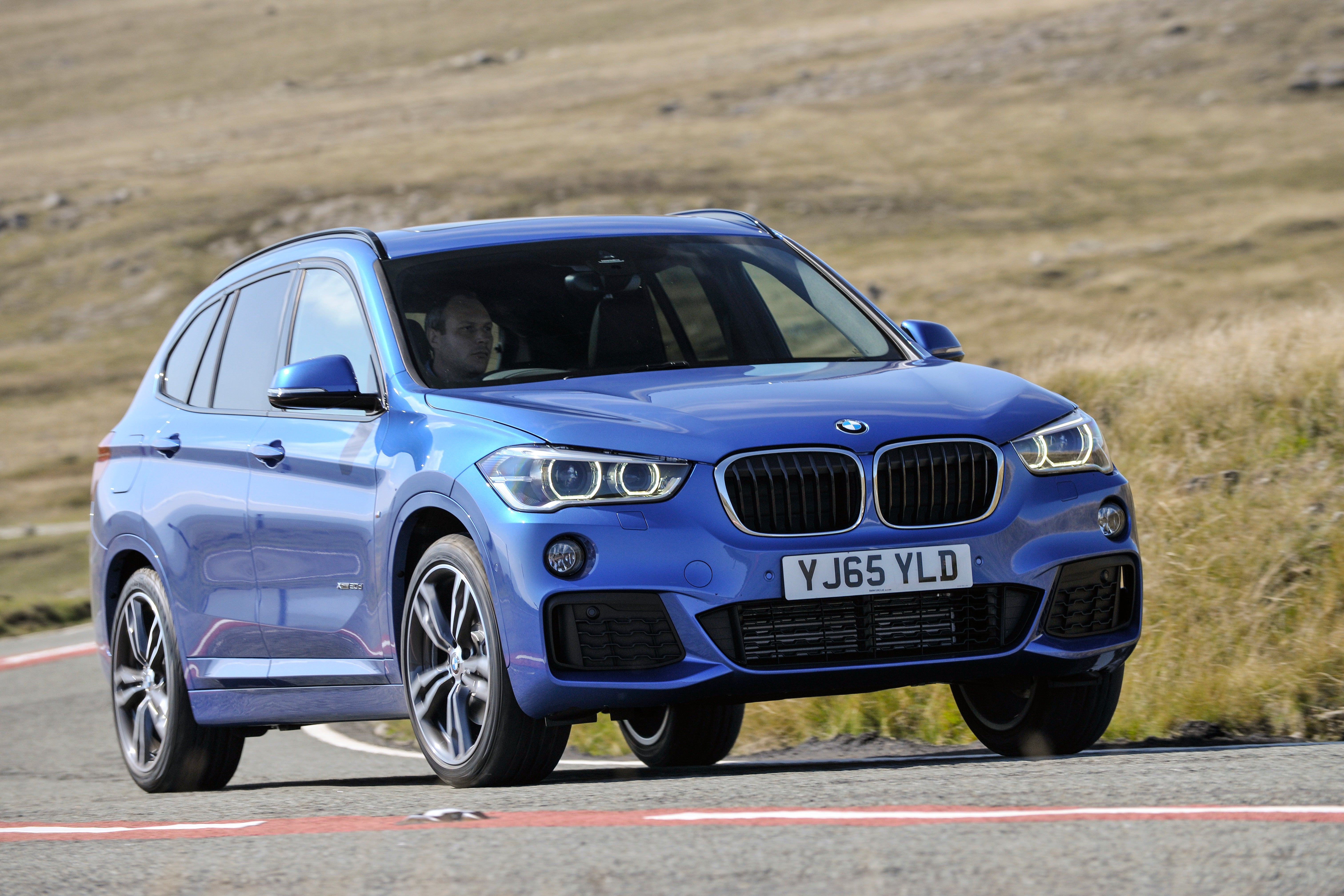 A £20,000 budget opens up the opportunity for you to get behind the wheel of a premium crossover like the BMW X1. It has smart styling and an engaging drive that few other crossovers can match.
That BMW badge brings with it a posh interior that's full of expensive squidgy plastics, has an excellent infotainment system and a driver-centric design that hints at the X1's sporty drive. Mind you, this is still a very practical car. The front seats slide far back on their rails so even giants will be able to get comfortable and six-footers won't feel squashed in the back. Even the boot is large and has a practical square shape.
This is still a BMW though, so the X1 responds energetically to steering inputs and its taught suspension stops the body leaning over in bends. With £20,000 to spend, you'll get a basic 2018 SE model with less than 15,000 miles on the clock and fitted with BMW's punchy but economical 150PS 118d diesel engine. Kit includes 17-inch alloy wheels and a large infotainment screen.
Nissan Juke
Year launched: 2019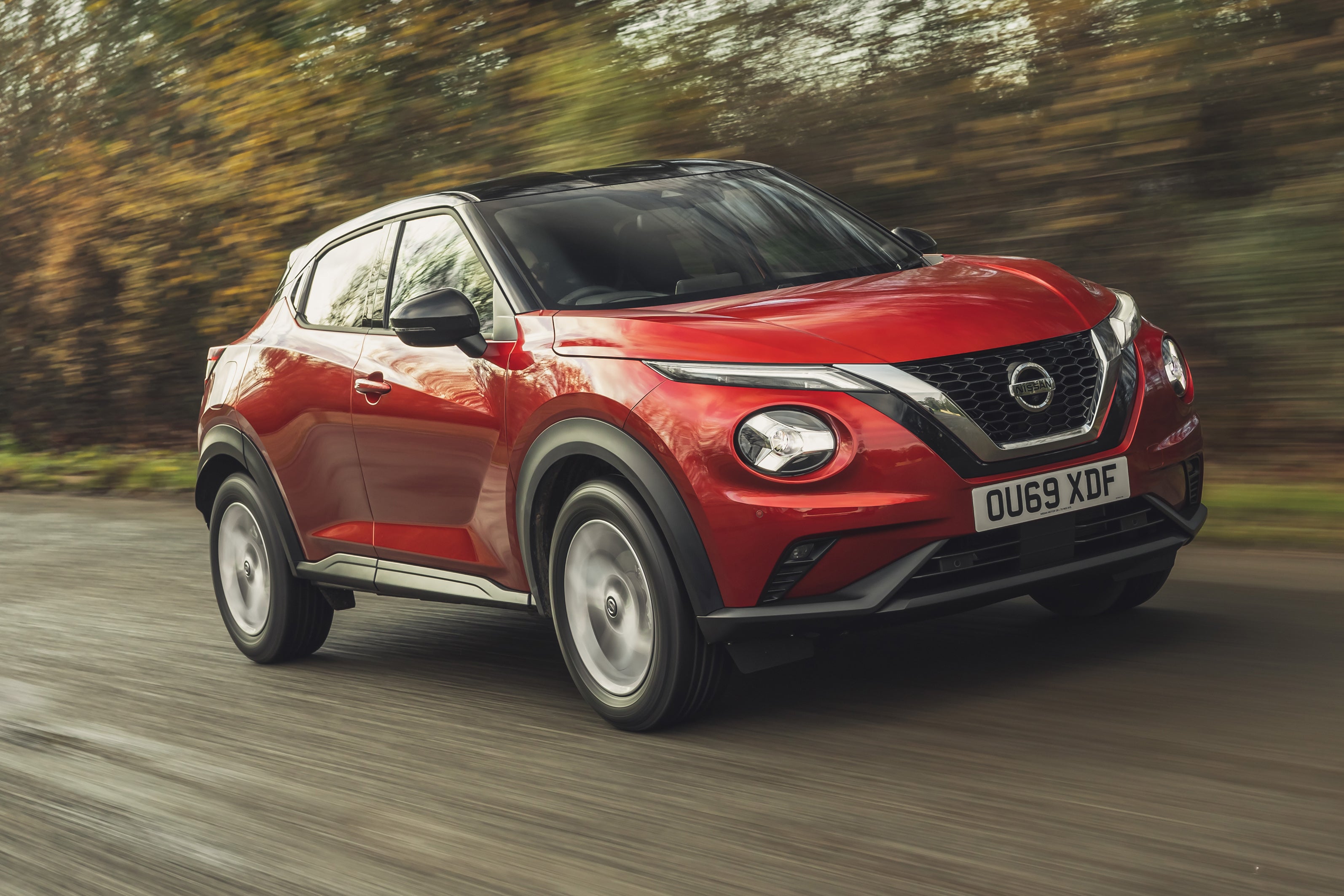 The original Nissan Juke sparked the crossover craze by offering striking styling allied to a practical, boxy body shape. Our £20,000 budget means you'll be able to get the sparkling new Juke that went on sale in 2019 and brought with it a raft of improvements.
Those will be most felt on the inside, where interior quality has increased significantly and you now get a large infotainment display that can mirror your smartphone's screen and use its apps. Interior space is pretty decent too. There's space for tall adults in the front, room for anyone up to six foot in the rear and the boot will swallow a couple of large suitcases.
There's only one engine to choose from but the 117PS 1.0-litre petrol is a perky performer that's cheap to run. Your £20,000 budget meanwhile, buys you a car with less than 50 miles on the clock with mid-range N-Connecta trim that includes keyless entry, climate control and a reversing camera.
SEAT Arona
Year launched: 2017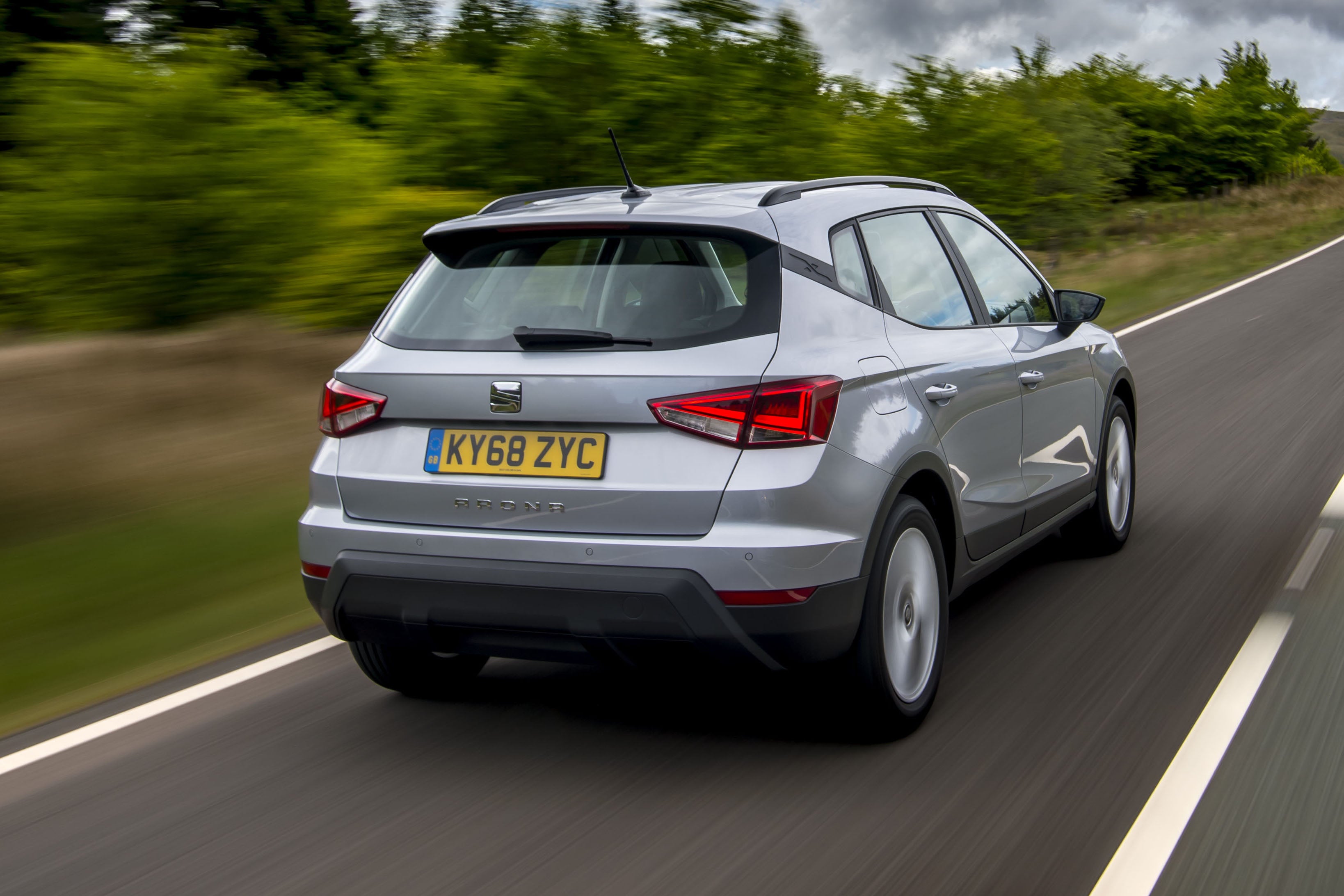 The SEAT Arona is the very embodiment of a great all-rounder. Outside, it has sharp styling but it won't prove as polarising as the more adventurous designs you find on alternatives.
The same is true inside. The Arona has a smart layout and a logical design, while the easy-to-use infotainment screen is the icing on the play-it-safe cake. There's no shortage of interior space, either, there's room for four tall adults and the boot is both spacious and well designed.
The Arona is sportier to drive than other small crossovers so you might as well use your £20,000 budget to rise to an FR model which has speedy styling and firmer suspension that makes it feel more direct in corners. There isn't a weak engine in the range, but the 115PS 1.0-litre petrol strikes the balance between power and fuel economy, perfectly.
Volkswagen T-Cross
Year launched: 2018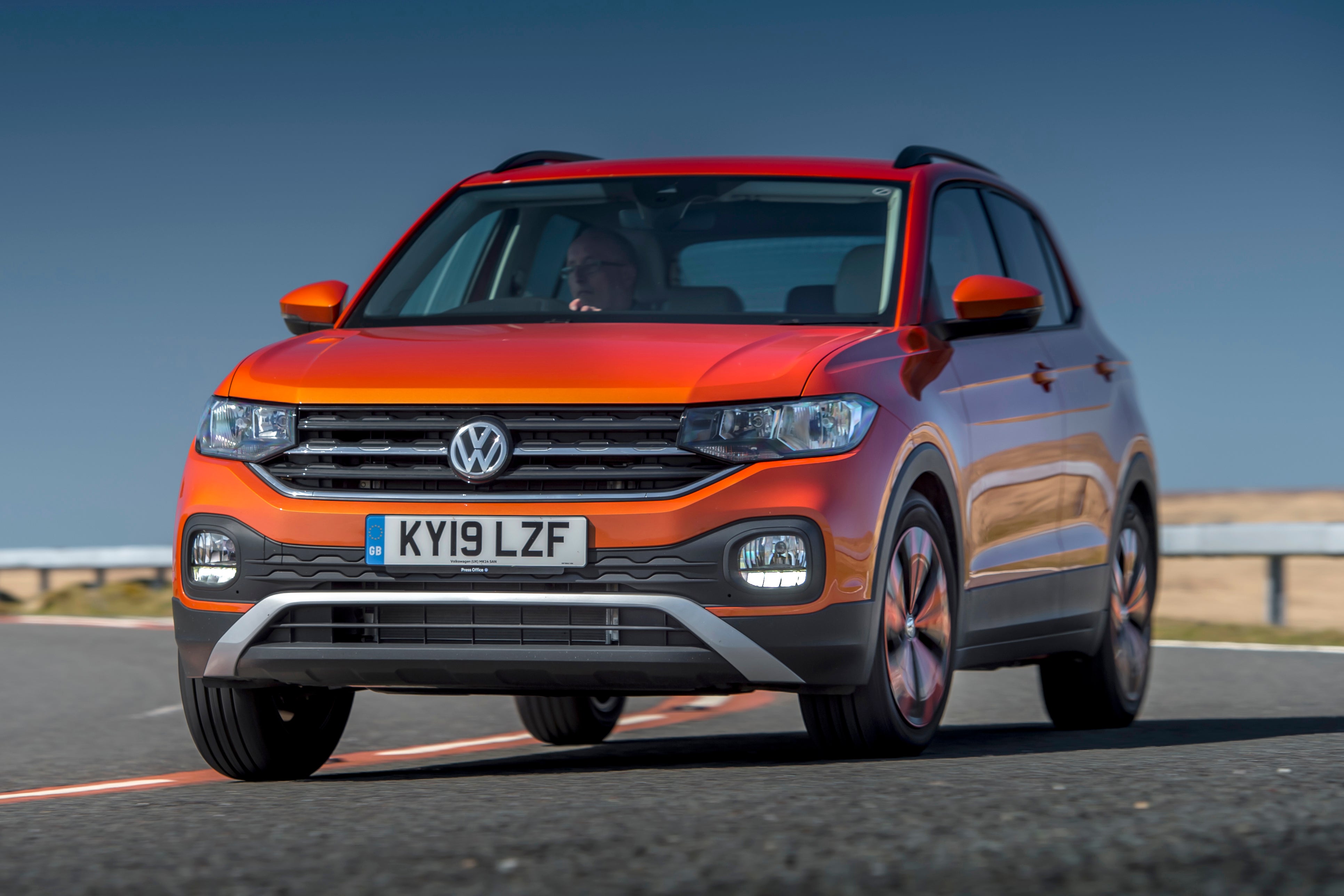 The Volkswagen T-Cross is a small crossover for grownups. Its styling is neat and tidy, with chiselled good looks and consistently tight shut lines – even in one of its brighter paint jobs, it won't grab your attention like some more outrageous alternatives.
That said, it's more playful inside than Volkswagen's larger models. You can choose from colourful finishes, intricate trim designs and bright upholstery colours that give the T-Cross a playful edge. Get down to the business of practicality and it won't disappoint you - there's plenty of room for tall adults up front with room for two six-footers in the back. The boot is also well-shaped and full of handy features.
The T-Cross sits on the cusp of our £20,000 budget, but it should be enough to get you an example in high-spec SEL trim and with Volkswagen's excellent 115PS 1.0-litre petrol engine.
Audi Q2
Year launched: 2017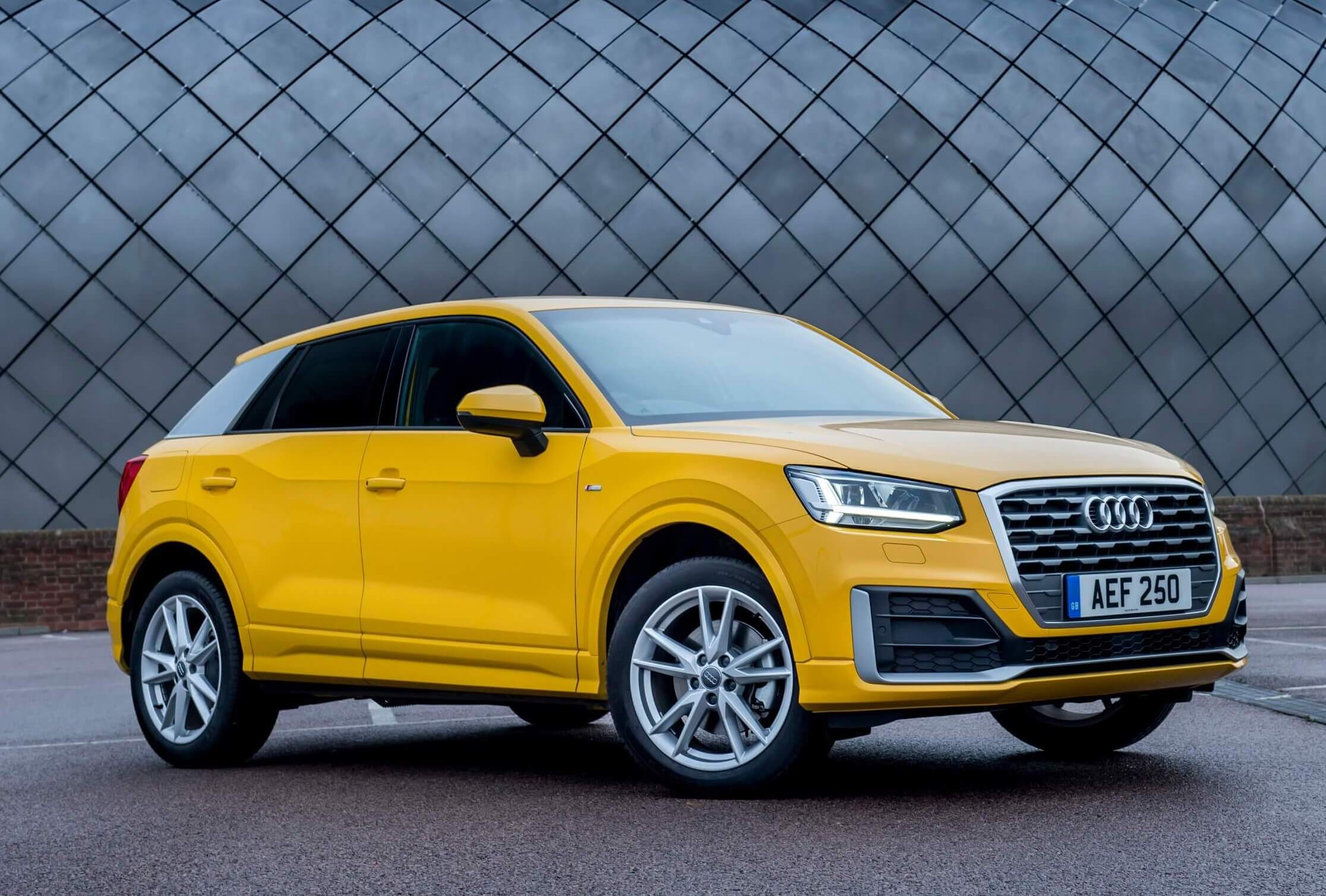 Want a trendy small crossover with a cool badge to match? Then you might want to give the Audi Q2 a shot. It's a desirable SUV not just because of its swanky badge but because it has the handsome good looks that you would expect of an Audi.
You also a posh interior that's full of soft-touch plastics and cold-to-the-feel metallic trims. There's even a crystal-clear infotainment display with the option to swap the standard analogue dials for a digital instrument binnacle. There's room for tall adults in the front, the back seat will take kids with no complaints and the boot is large, square and easy to load.
A £20,000 budget is enough to get a 2019 Q2 with less than 2000 miles on the clock so that it looks brand new. The car we found on heycar came with a frugal 116PS 1.6-litre diesel engine and in Sport trim, which includes 17-inch alloy wheels and sports seats that grip you in corners.
Renault Captur
Year launched: 2020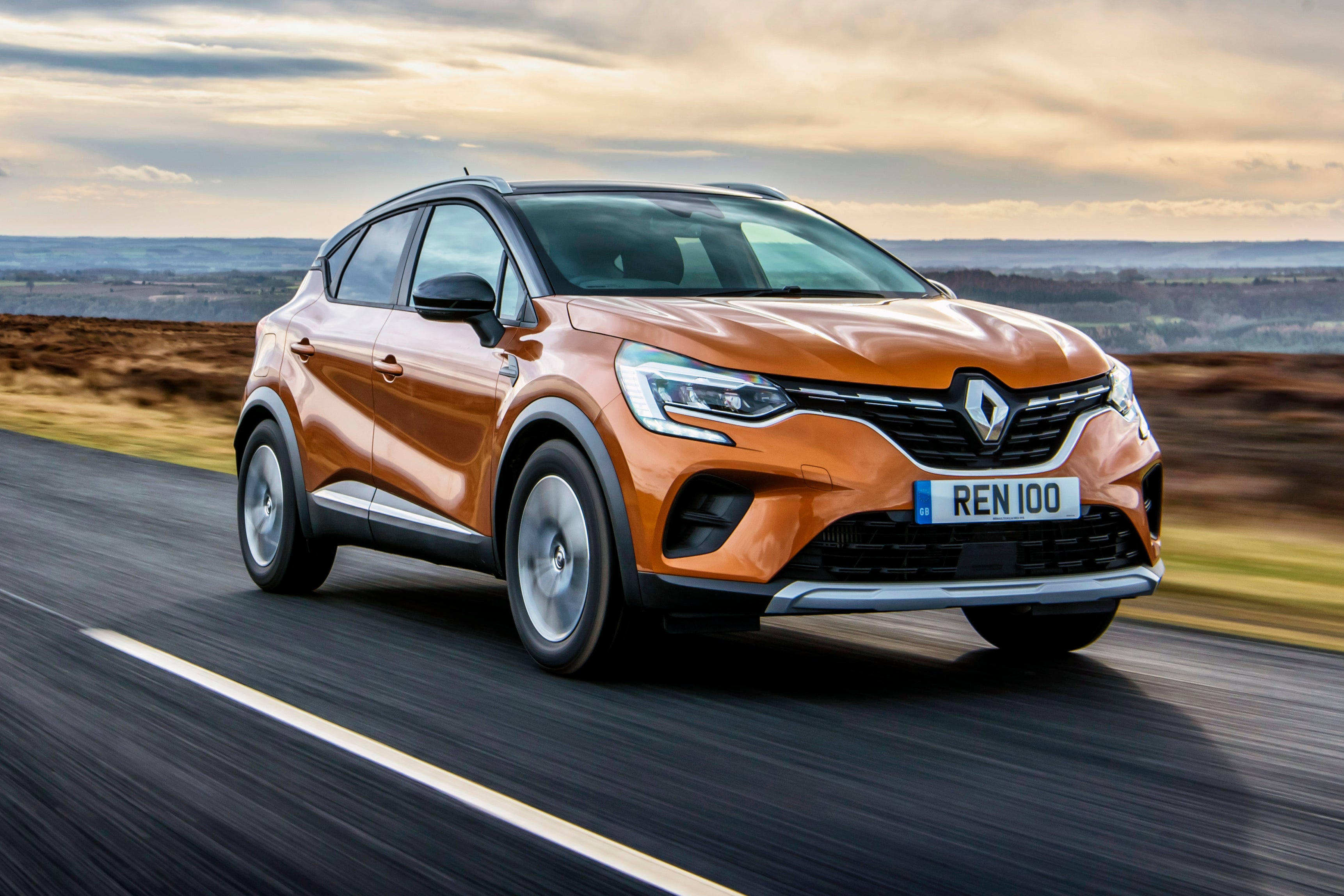 The Renault Captur looks like a Clio that's been pumped up, so it won't come as a big surprise that it's based on Renault's cutesy small car.
The connection is even clearer on the inside where you'll see the cars get the same large, portrait-style infotainment screen. Even basic models have Apple CarPlay and Android Auto so you can hook your phone up to the car's big screen and use its apps for music playback and navigation. And the good news doesn't end there because the Captur has loads of room for passengers and a massive boot.
Your £20,000 budget gets you a 2020 car with fewer than 10 miles on the clock and in Iconic trim. Kit includes an eye-catching contrast paint job, 17-inch alloy wheels and rear parking sensors and the car we same came with the spritely-but-frugal 130PS 1.3-litre petrol engine.
MINI Countryman
Year launched: 2017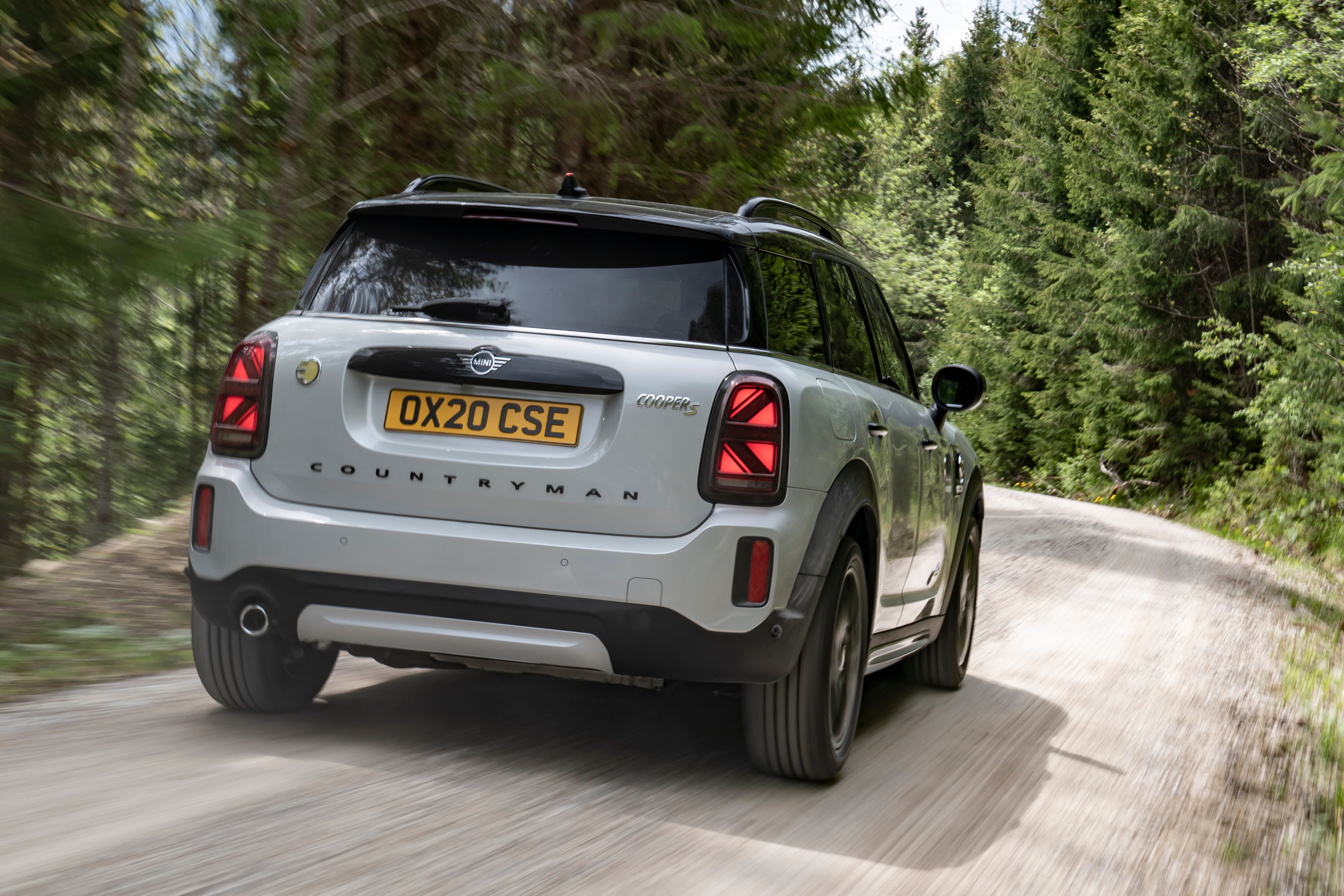 Fancy the retro-cool and sharp drive of a MINI but want a higher driving position, rear doors and more interior space? Then check out the MINI Countryman.
On the inside, it feels just as cool as a regular Mini – with large analogue dials, toggle switches and glowing mood lighting – only you get a lot more interior space. Four adults will fit inside, no problem, while the boot is large and easy to load and you get plenty of smaller storage areas. For a MINI, it doesn't feel so mini.
It does feel like a MINI in the corners, however. Sharp steering means it can dart into bends and body lean is well contained so you never feel like the car's getting away from you. There isn't a bad engine in the Mini's choice of petrol, diesel and petrol-electric hybrid motors, however, we think the basic petrol will do just fine. It's a 1.5-litre three-cylinder producing 136hp so it feels nippy but won't break the bank in terms of running costs.
Small crossovers tend to be based on small cars but have taller, boxier bodies that mean they have more interior space and larger boots. They're easy to drive in town and comfortable on the motorway. The crossover name comes from the fact that they cross SUV like looks with the more composed driving experience and cheaper running costs of a normal car.
Crossovers start from as little as £2,000 however our £20,000 budget gives you lots of options. In this price range, you can choose from the latest models with just a few miles on the clock or go for a slightly older car that has a premium badge on its bonnet.
The heycar choice from the best small crossover for £20,000 is the Ford Puma. It's only been on sale for a year and, in the best crossover tradition, blends the smart looks, sharp driving experience and cheap running costs of the Ford Fiesta, with a larger body that gives you more interior space and a taller driving position.
Ford Puma
1.0 EcoBoost Hybrid mHEV ST-Line X First Ed 5dr
TrustFord Lisburn

Antrim, BT281AN
PCP: £308.28/mo
Representative example: Contract Length: 36 months, 35 Monthly Payments: £308.28, Customer Deposit: £2,773.00, Total Deposit: £2,773.50, Optional Final Payment: £9,606.00, Total Charge For Credit: £4,679.30, Total Amount Payable: £23,169.30, Representative APR: 12.9%, Interest Rate (Fixed): 12.17%, Excess Mileage Charge: 4ppm, Mileage Per Annum: 10,000
Ford Puma
1.0 EcoBoost ST-Line 5dr
TrustFord Wilmslow

Cheshire, SK91AE
PCP: £225.17/mo
Representative example: Contract Length: 36 months, 35 Monthly Payments: £225.17, Customer Deposit: £2,550.00, Total Deposit: £2,550.00, Optional Final Payment: £9,301.00, Total Charge For Credit: £2,731.95, Total Amount Payable: £19,731.95, Representative APR: 7.9%, Interest Rate (Fixed): 7.6%, Excess Mileage Charge: 4ppm, Mileage Per Annum: 10,000
Ford Puma
1.0 EcoBoost Titanium 5dr
Perrys Ford Aylesbury

Buckinghamshire, HP198BY
PCP: £300.25/mo
Representative example: Contract Length: 37 months, 36 Monthly Payments: £300.25, Customer Deposit: £2,714.00, Total Deposit: £2,714.85, Optional Final Payment: £9,260.00, Total Charge For Credit: £4,684.85, Total Amount Payable: £22,783.85, Representative APR: 12.9%, Interest Rate (Fixed): 6.6%, Excess Mileage Charge: 15ppm, Mileage Per Annum: 10,000