Best small family cars for £5000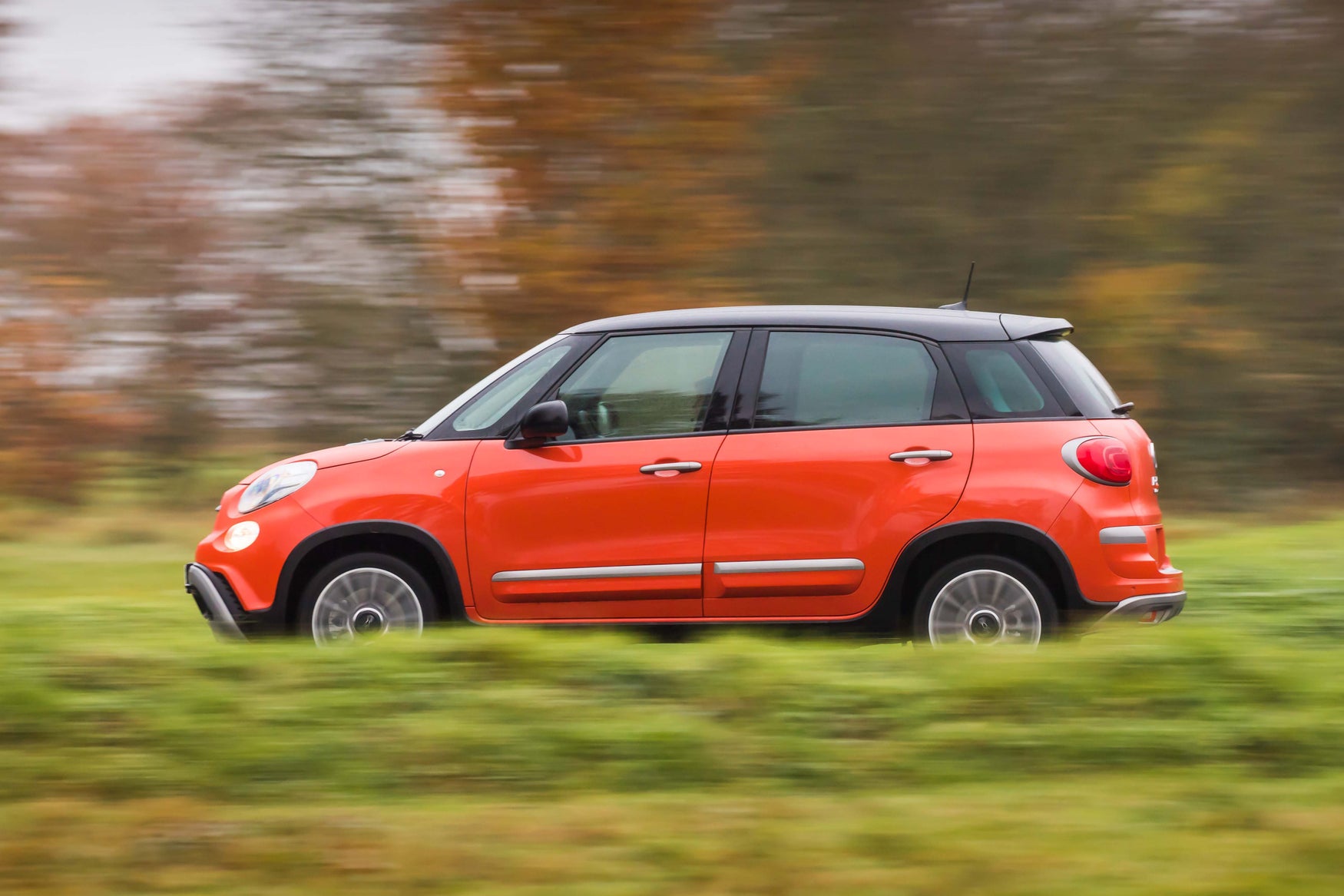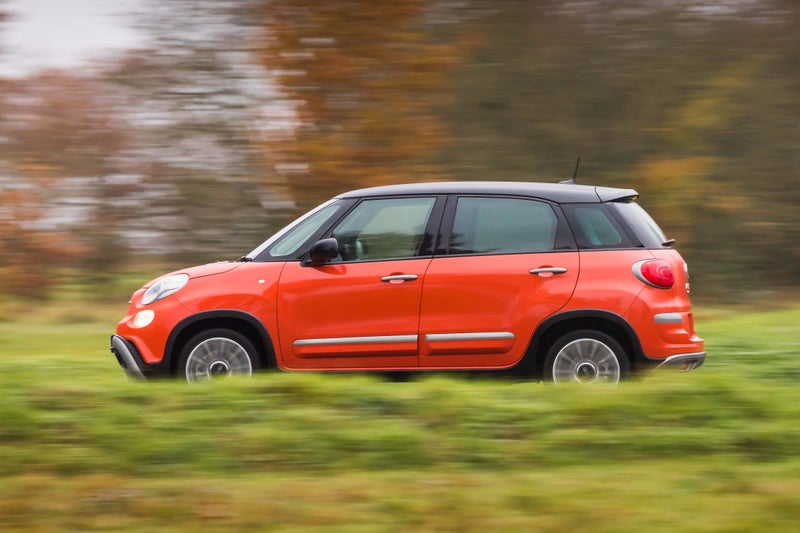 Need a small family car for £5000 or less? There is lots of choice on the second-hand car market.
A budget of £5000 will be enough to get you a practical and capable used family car from Ford, Vauxhall, Honda, Kia or Nissan.
We think these top 10 small used family cars offer excellent value for money. They are easy to drive, comfortable and practical. We also think these cars offer good performance, which means you can still get some enjoyment from your daily drive.
Ford B-MAX
Year launched: 2012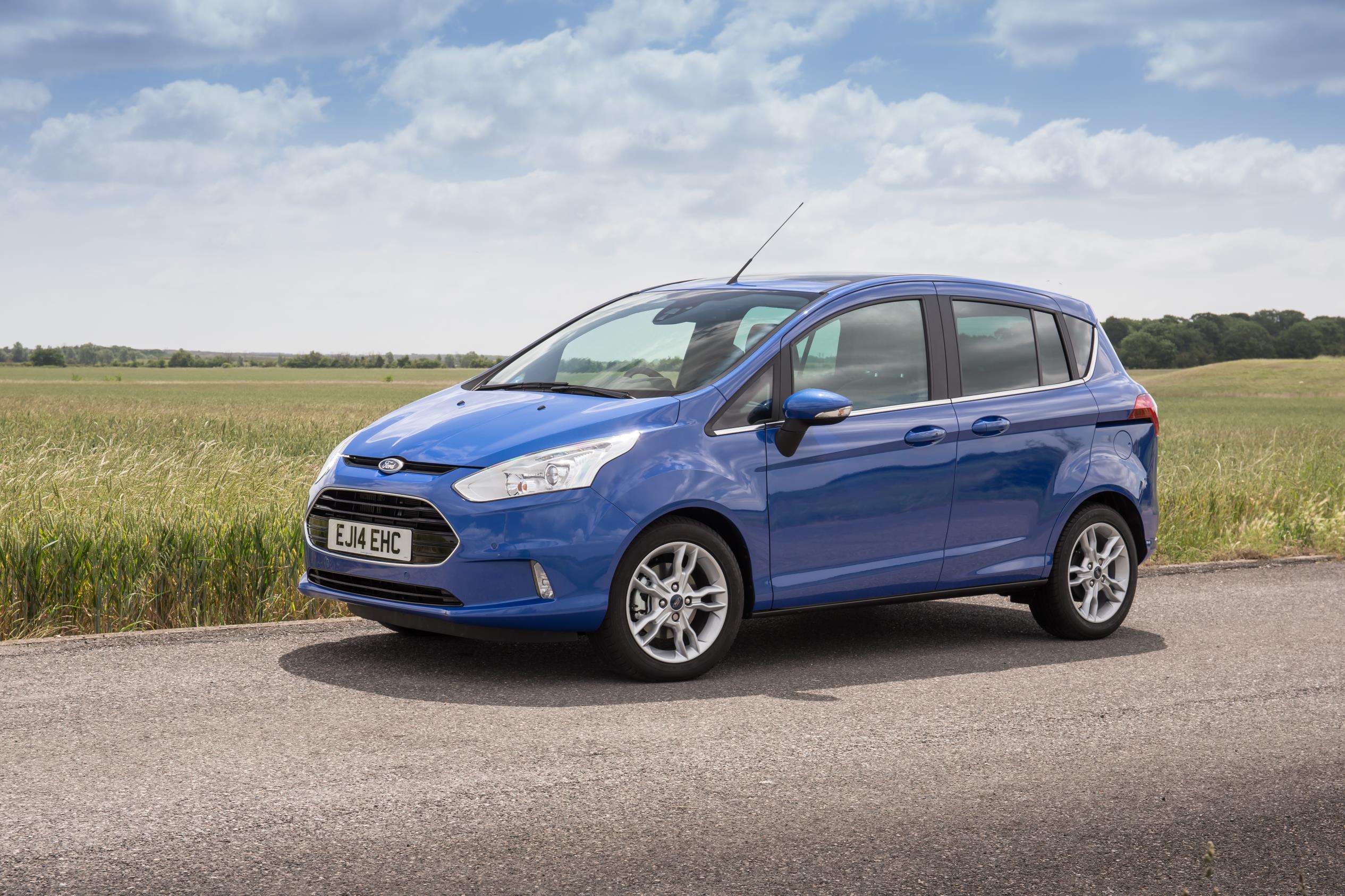 The Ford B-MAX is a compact but very capable small family car. All models are easy to use, cheap to run and good to drive. The B-MAX is also extremely practical, thanks to its pair of rear sliding doors.
The B-MAX uses the same mechanical bits as the Ford Fiesta small hatch, which means it's really good to drive. The steering is light and direct, while the raised driving position provides a commanding view of the road.
The party piece of the B-MAX is its rear sliding doors. These are perfect for getting children in/out of the car. It also means you can park in quite small spaces, without worrying about the doors being clanged against other vehicles. Add in the good choice of petrol and diesel engines, and it's easy to see why the B-MAX is such a sought after used car.
Kia Venga
Year launched: 2010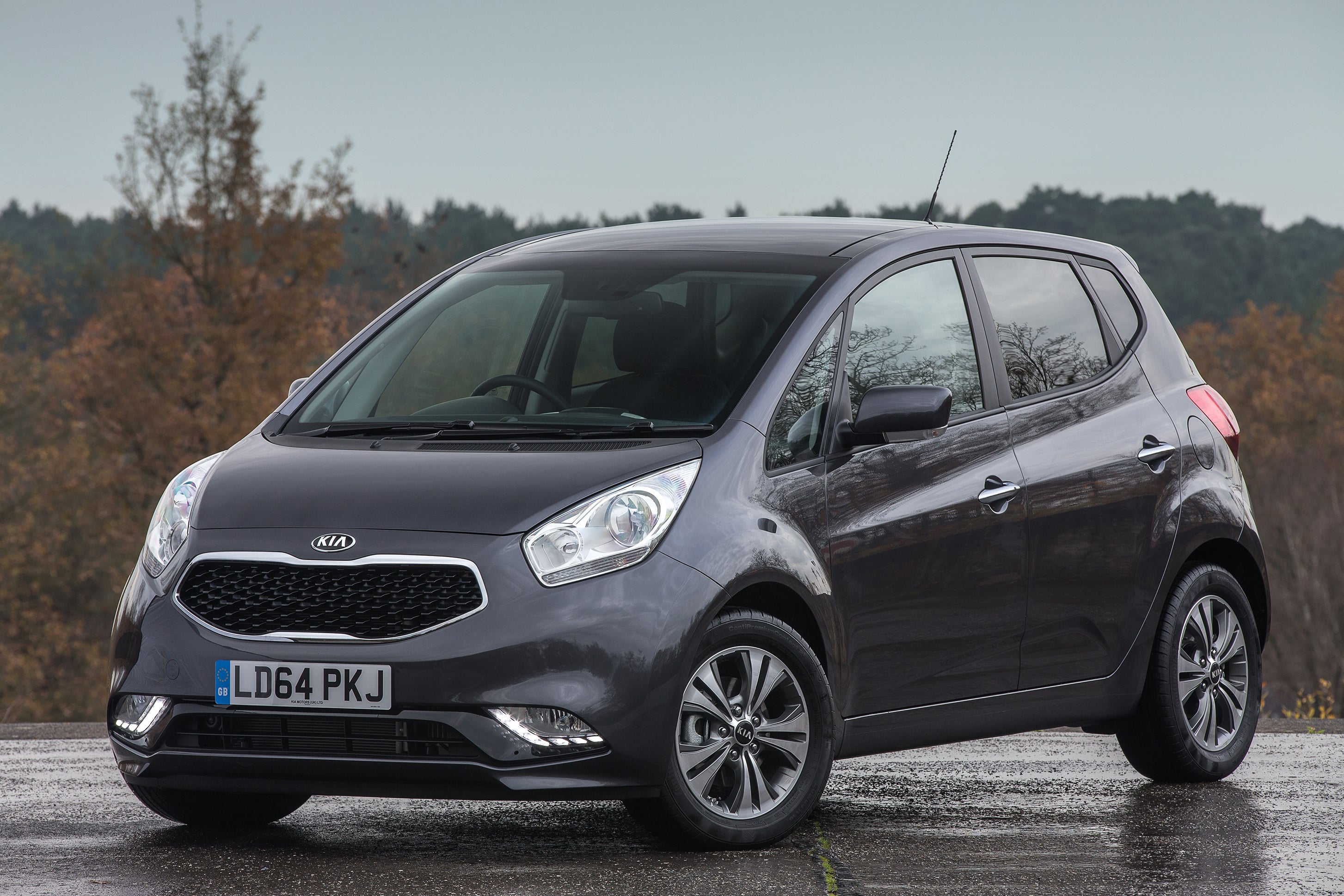 The Kia Venga is the only car in this list that can be found for £5000 and still have some of its original seven-year manufacturer warranty still left on its books. This makes this a brilliant value.
The Venga was created in very much the same 'micro MPV' style to the Ford B-MAX, which means it has been designed to be easy to use and spacious. The Venga doesn't have any sliding doors. But it does have an impressive 440-litre boot, which is almost 100 litres most than you'll find in the B-MAX.
The interior will carry four adults in comfort. You also get lots of useful pockets and cubby areas. The Venga's Tardis-like approach to car building makes even more sense when you look at the fuel figures, with the petrol and diesels returning around 50mpg.
Honda Jazz
Year launched: 2008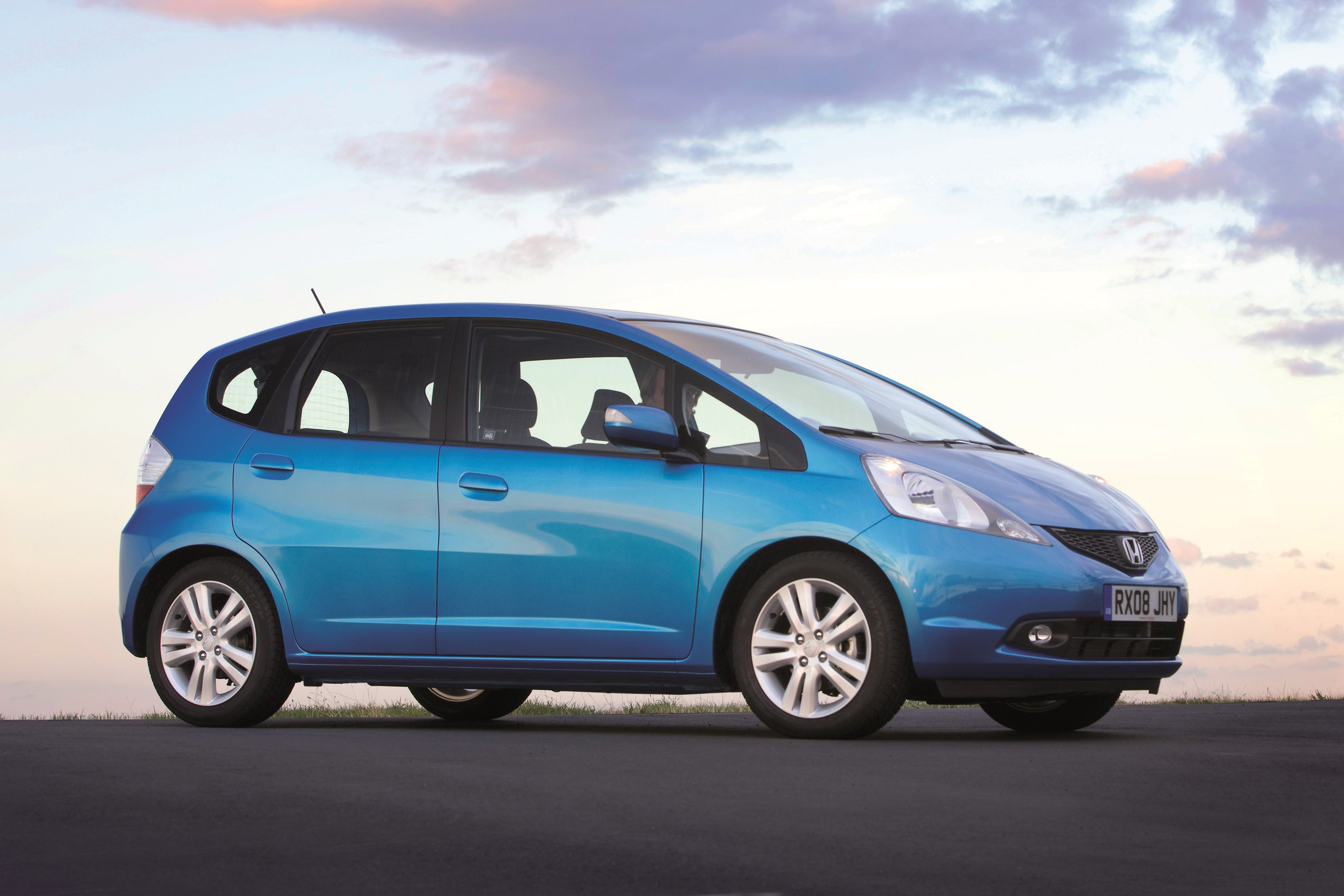 Want a dependable used car that majors on value and comfort? The Honda Jazz could be the car for you. It's one of the most comfortable cars on this list. It's also one of the most practical, thanks to its 'magic seat' system.
Honda's magic seats are simple but brilliant. They let you lift or fold the seats in a number of useful configurations. Perfect for those days when you need your family car to double up as a small van and carry a bicycle or two.
The Jazz is also one of the most comfortable cars in its class, thanks to its soft suspension and firm but supportive seats. It's also affordable to run, with the 1.2 and 1.4-litre petrol engines returning an advertised 50mpg.
Dacia Sandero Stepway
Year launched: 2013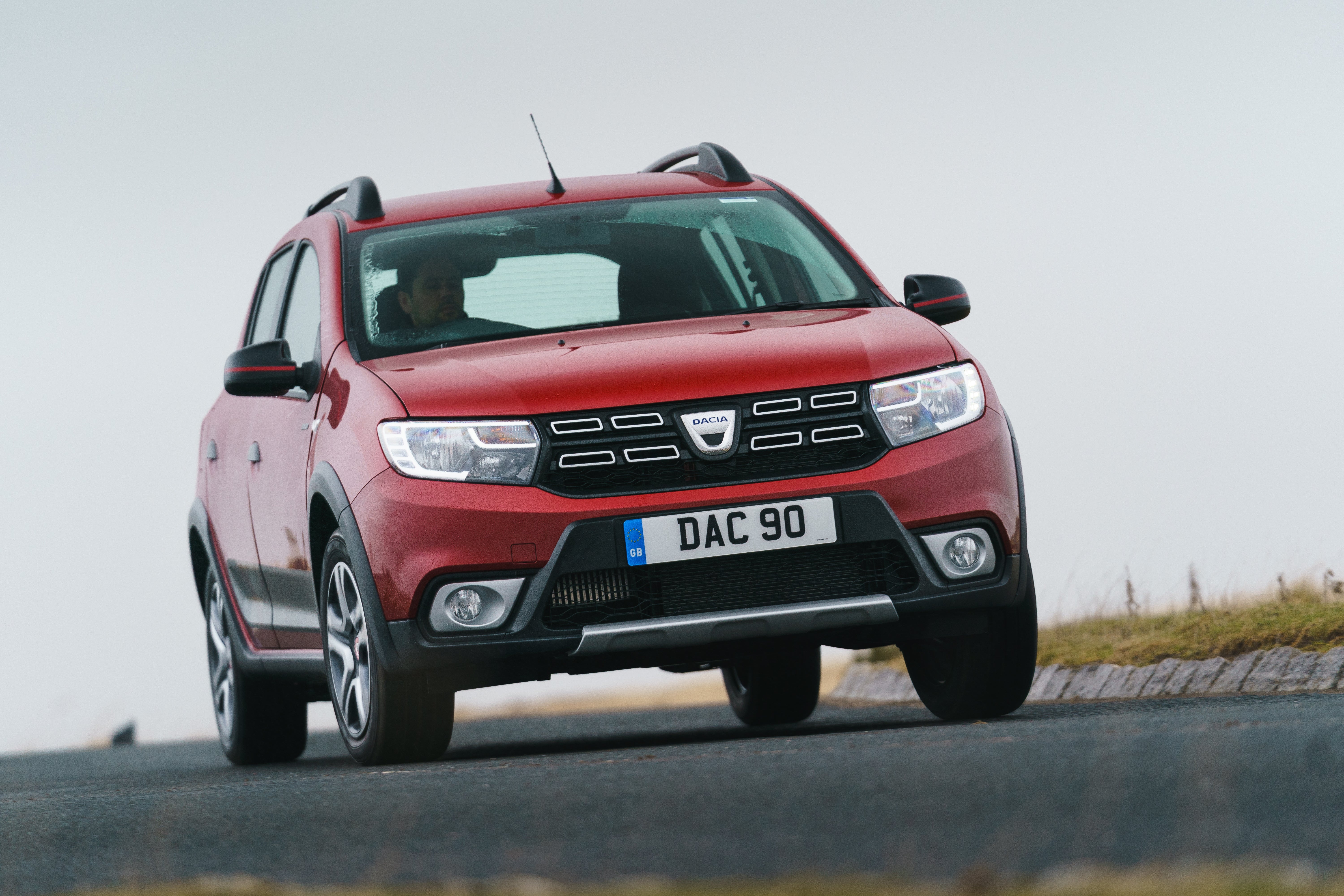 The Sandero Stepway is one of the best-used cars for value. A budget of £5000 will easily get you a five-year-old example with low mileage. You'll also get a choice of economical petrol and diesel engines.
The interior of the Sandero Stepway has a simple but satisfying design. Everything is easy to find and use. All of the main controls are operated via large buttons and dials. High-spec models get touchscreen navigation, but these are rare at £5000.
The Sandero Stepway majors on space and practicality. Four adults will have no trouble fitting inside, while the boot has a useful 320 litres of luggage space. You also get a pair of Isofix points in the back, so fitting a pair of child seats shouldn't be a problem.
Nissan Note
Year launched: 2013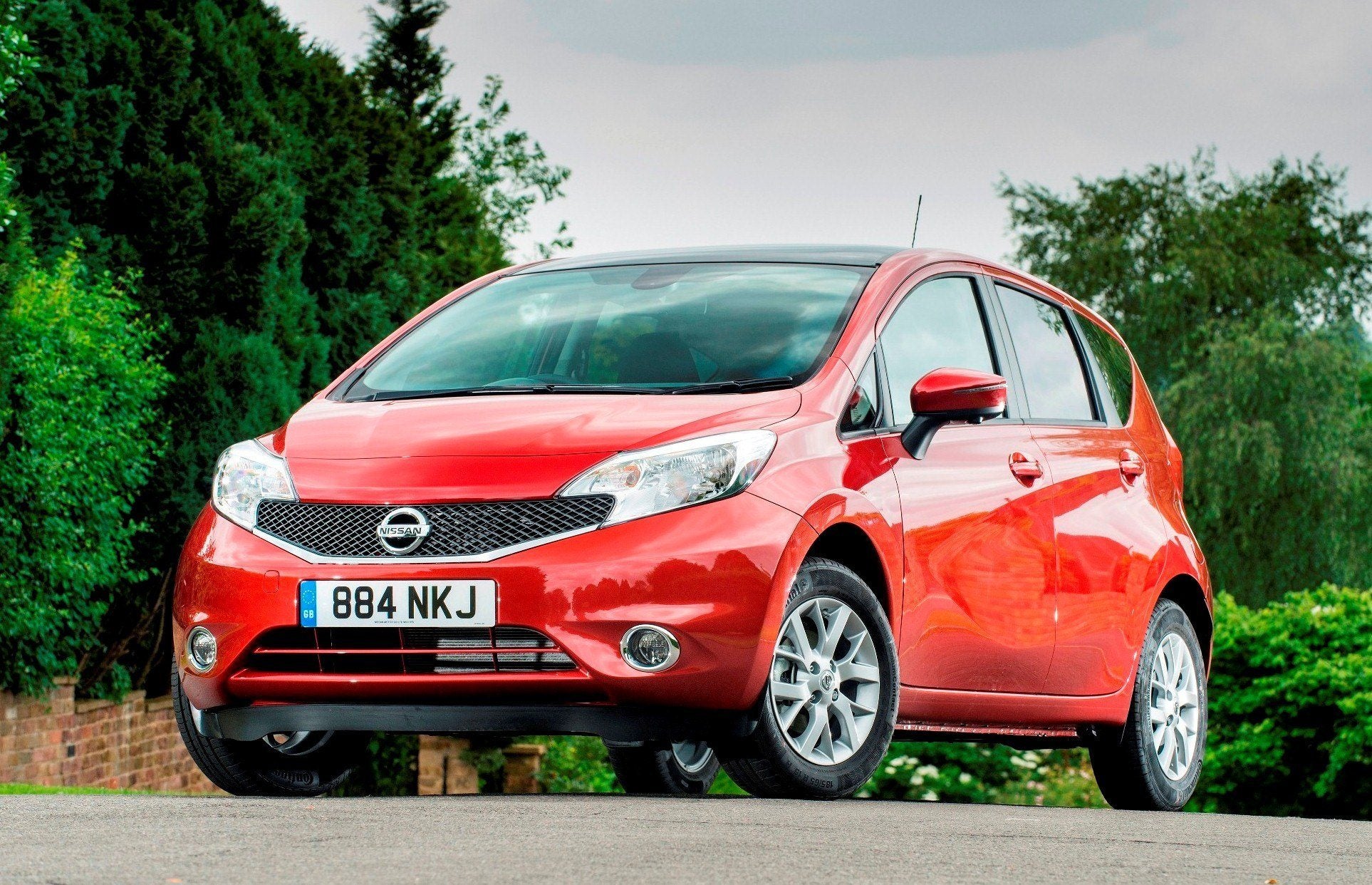 Comfortable, quiet and easy to drive, the Nissan Note is a very likeable small family car. It also has a good interior and more legroom than many of its rivals.
The Note is designed for car buyers who value practicality, build quality and low running costs. All versions are cheap to run, with the 1.5-litre diesel returning up to 78mpg, while the 1.2-litre petrols are advertised with up to 65mpg.
The interior chooses function over style, but if you can look past the grey and hard plastics then you'll discover that the Note is a very capable small family car. The ride quality is generally good and this means the Note is good for long-distance travel.
Peugeot 308
Year launched: 2007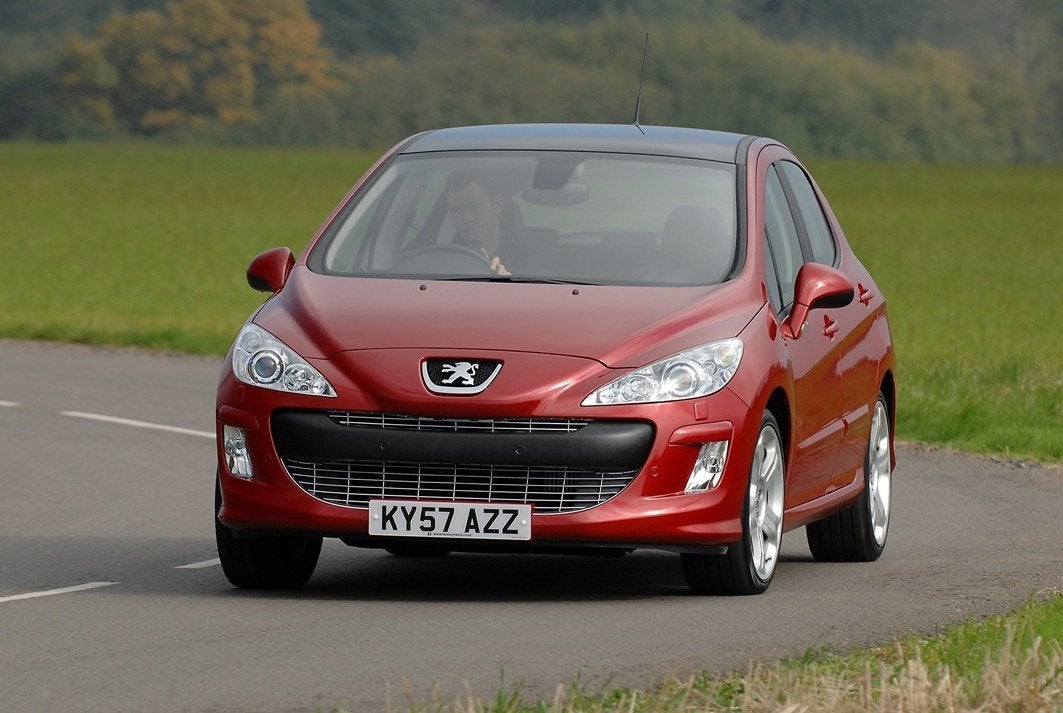 The previous generation of the Peugeot 308 might be getting on in years (it was built from 2007 to 2014) but £5000 is more than enough to find a well-kept example with average mileage and a full Peugeot dealer stamped service history.
A budget of £5000 will get you a 2013 or 2014 Peugeot 308 in a reasonably high spec. This means you'll get a spacious and comfortable small family car with cruise control, dual-zone air conditioning and darkened privacy glass for the rear windows.
The 308 is a family car that's designed for comfort and refinement, which means engine and road noise levels are low. Most cars for sale at this price point feature Peugeot's 1.6-litre diesel engine, which is good for long-distance drivers with advertised fuel economy peaking at a lofty 70mpg.
Renault Megane
Year launched: 2008

Looking for a comfortable and stylish family car? The old shape Renault Megane (built from 2008 - 2016) is one of the largest cars in this list. Diesel versions provide strong value, with advertised fuel economy at 80mpg.
The Megane is a rewarding car to drive, with the firm and direct steering. You also get lots of feedback through the controls, which means the Megane is a car that builds a real bond with the driver. The 1.6-litre diesel engine is a strong performer, too, with 0-62mph taking less than 10 seconds.
The ride quality on the Megane is good. The supple suspension irons out road bumps, but keeps the body of the car flat and stable through the corners. That means you don't get any unpleasant body roll when navigating challenging roads. Interior space is also impressive, with lots of head and legroom.
Vauxhall Meriva
Year launched: 2011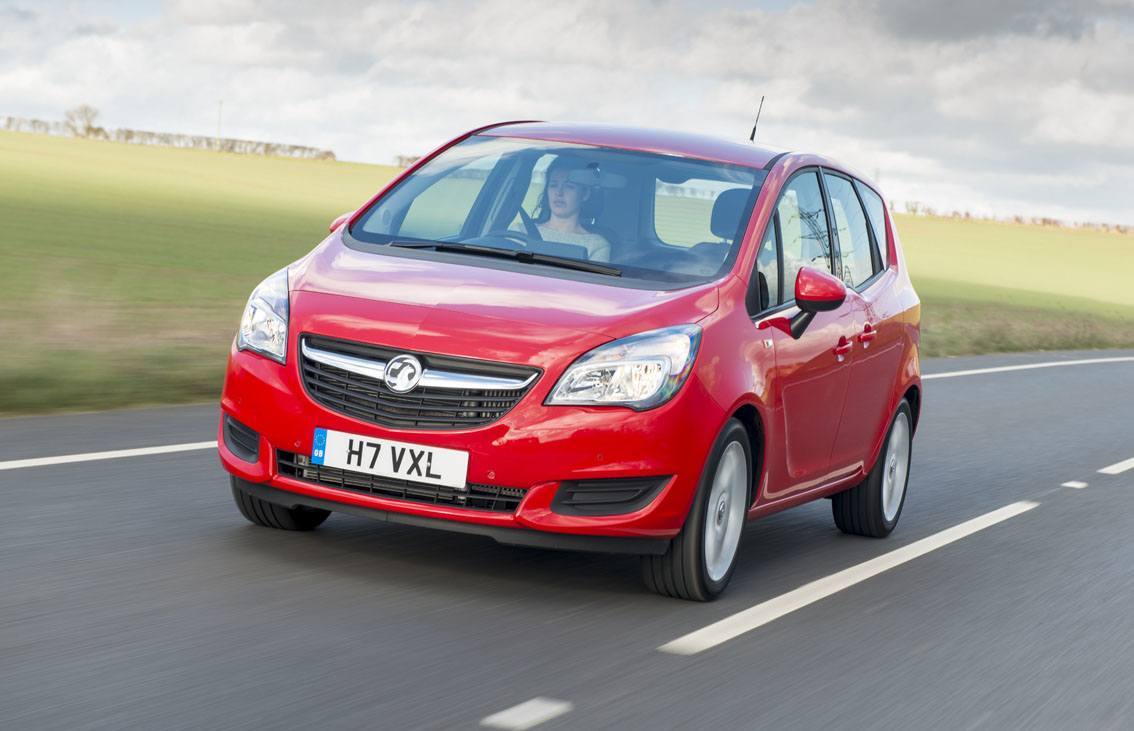 The Vauxhall Meriva has always been a good all-rounder in the family car segment. A budget of £5000 opens up a huge choice of petrol and diesel models, which means you can be quite picky when it comes to spec and condition.
The Meriva ticks all of the important family car boxes, thanks to its combination of space, comfort and low running costs. The 1.4-litre petrol turbo is particularly impressive, pairing strong acceleration with 40mpg.
The interior is neatly laid out and has good levels of head and legroom in the front and rear seats. This means five adults can fit inside, with the middle seat having a decent amount of head and shoulder space. The 397-litre boot is also excellent, which should provide lots of everyday useability.
Fiat 500L
Year launched: 2013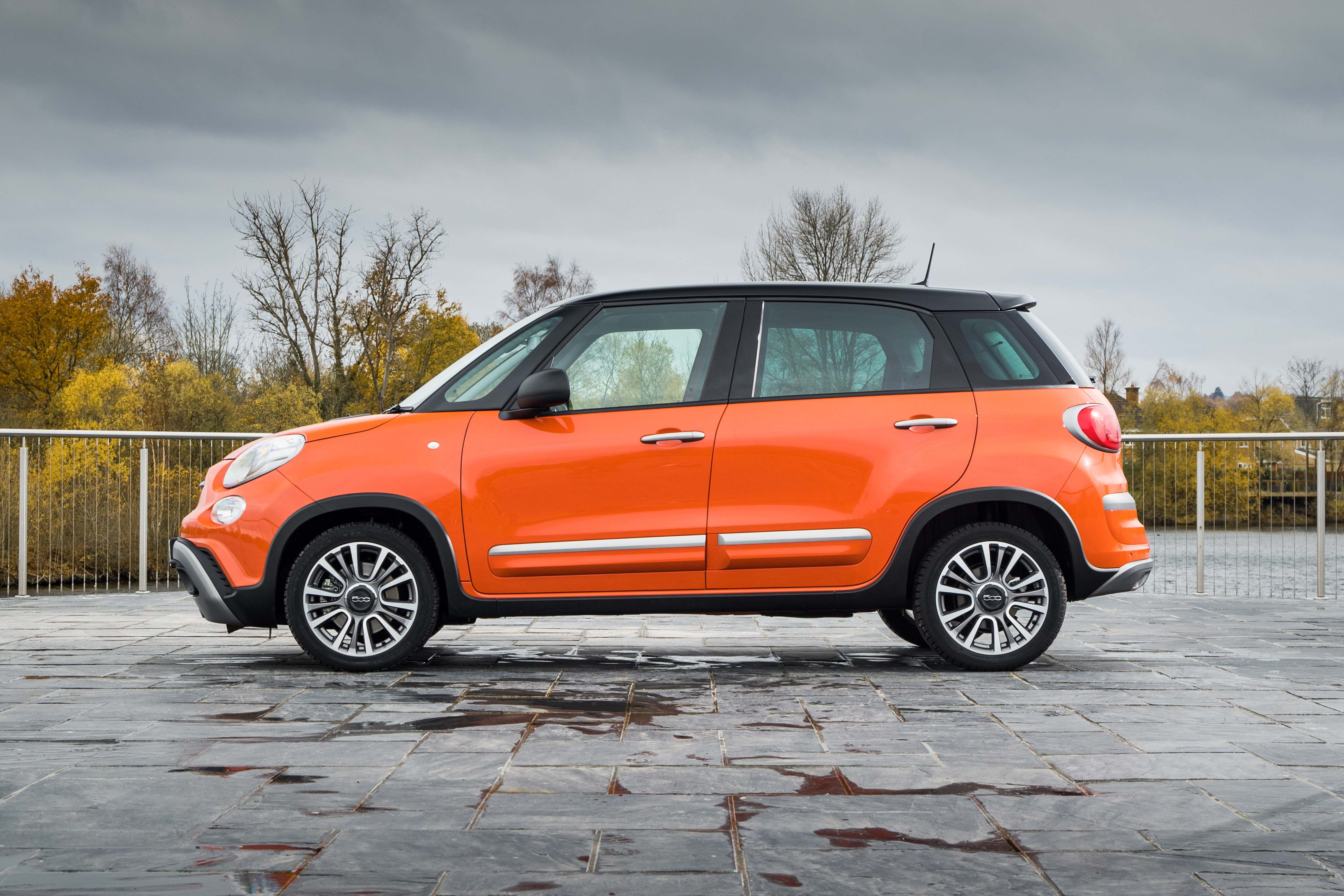 Don't be fooled by the name. The 500L is not actually based on the tiny Fiat 500 city car. Far from it, the 500L only takes its styling cues from the Fiat 500. Look under the metal and you'll find a much larger and capable car that'll have little trouble catering for a family of four.
On the road, the 500L is smooth and comfortable. The light steering is handy for parking, with a few turns of the wheel usually being enough to guide the 500L into a compact parking space. What's more, measuring just 4.2 metres in length, the 500L retains its namesake's city-friendly nature.
The interior is designed with family car drivers in mind, with lots of hard plastics that are easy to clean and hardwearing. You also get rear seats that slide forwards/backwards to maximise boot space. You also get a good scattering of pockets and bins, which means you're never short on storage.
Citroen C4
Year launched: 2011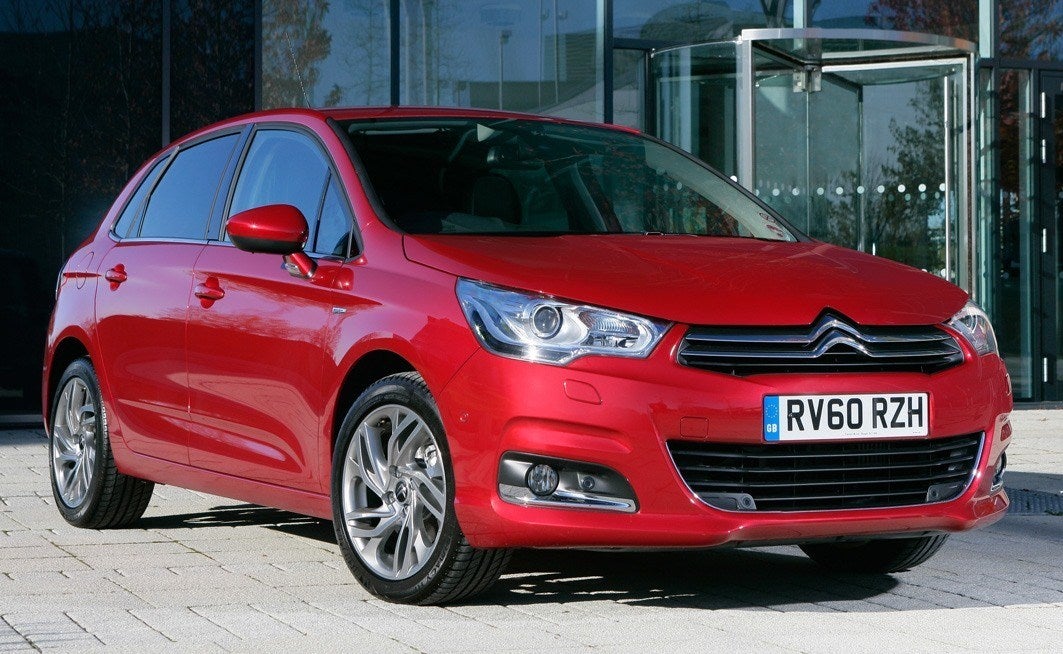 The Citroen C4 is a smart and driver-friendly small family car. It may not be especially big on the outside, but Citroen has managed to pack an impressive amount of space into its small car package.
From the driver's seat, everything is easy to find and operate. The dashboard has an upmarket feel and high-spec models get touchscreen navigation and digital radio that adds to the overhaul premium feel of the interior. The seats are also soft but supportive, which makes the C4 good for long journeys.
The C4 isn't designed for performance but rather comfort, with a forgiving and supple ride which is great for long distance comfort, especially over the UK's often potholed roads. It's also cheap to run, especially the HDi diesels.
A good small family car should be easy to drive and practical, with enough interior space to carry two adults and two children. Fuel costs should be generally low, while the boot should be large enough to cope with two large bags.
A new small family car will generally start at £17,000 and rise to £30,000 for a premium brand or a high-spec model. A three-year-old small family car will be priced between £8000 to £15,000, while eight-year-old models can be found for as little as £2500.
The Ford B-MAX is the best small family car for £5000. It's based on the Fiesta and provides low running costs and rewarding driving experience. The B-MAX is also generously equipped, which means a second-hand model will come with luxuries like air conditioning, heated windscreen and a DAB radio. Other used small family cars you should consider include the Kia Venga and the Honda Jazz.