Best small hatchbacks for £15,000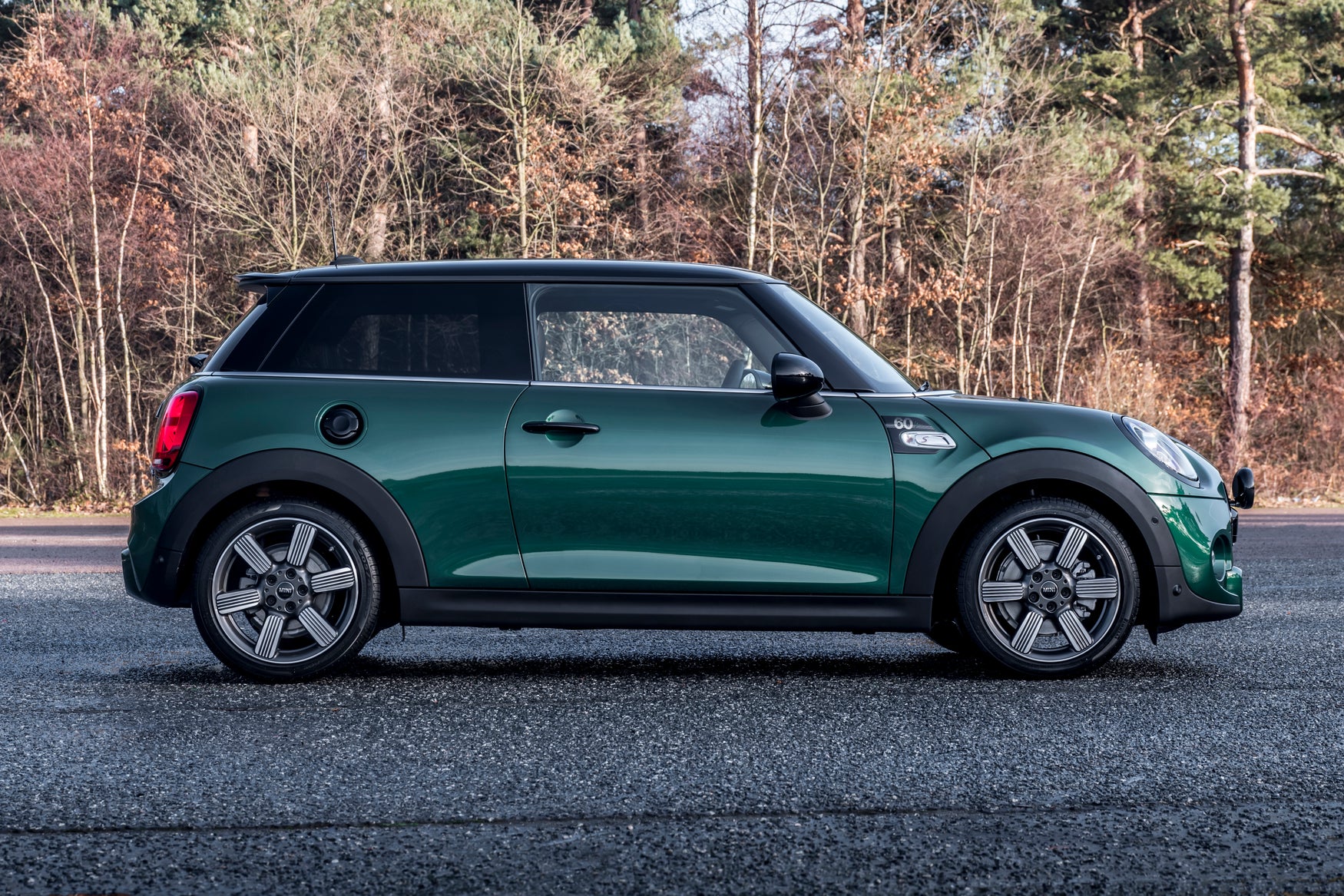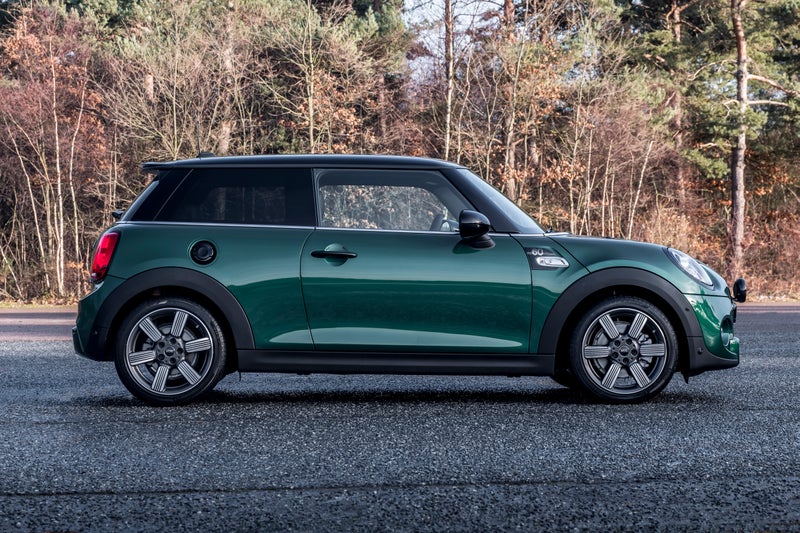 Finding a good quality used small hatchback can be tough. There are lots to choose from and all promise class-leading performance, fuel economy and comfort. Which small hatchback is best?
Our top 10 list has done the legwork for you and shortlisted the best small cars on sale today.
Small hatchbacks are extremely popular with used car buyers. Most are easy to drive, cheap to insure and good on fuel. A budget of £15,000 should buy you a nearly new model with high levels of standard equipment and swish exterior that includes alloy wheels and body-coloured trim. These are our top 10 best small hatchbacks for £15,000 or less.
Volkswagen Polo
Year launched: 2017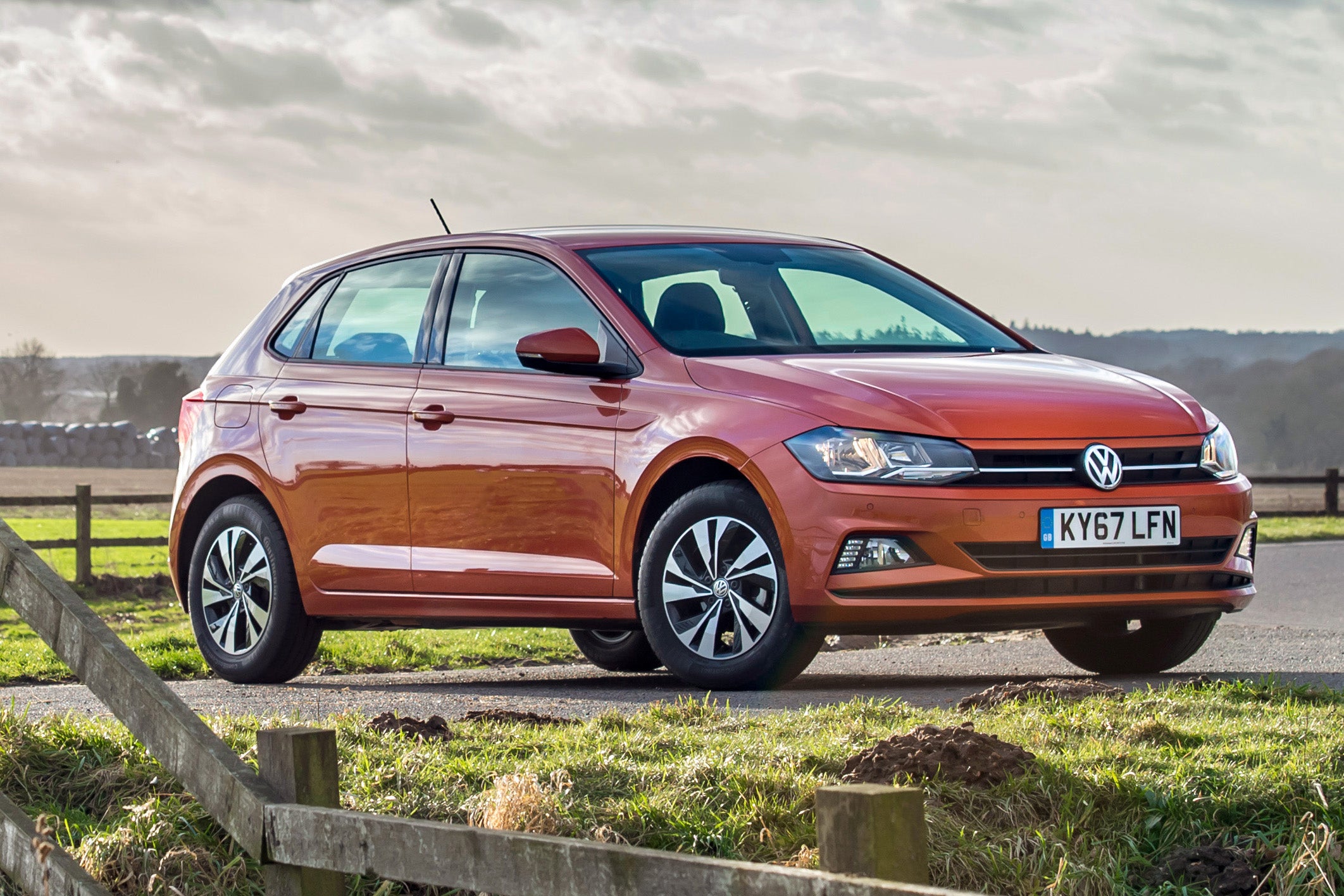 We are big fans of the latest Volkswagen Polo. It's more Volkswagen Golf-like than ever before, which means you get a small hatch that looks and feels like a much larger and more expensive car. The interior is spacious, the boot is huge and in-car refinement is among the best in the small hatch class. As you can tell, we rate it highly.
The latest Polo was launched in 2017 and provides significant upgrades over the old model. The 1.0-litre turbocharged three-cylinder engines are among the best of their kind, with smooth power delivery and low fuel costs. The road handling of the Polo was upgraded too, with smooth steering and soft suspension that makes the Polo a good travel companion for long-distance drives.
Inside, the Polo has a spacious interior that will comfortably accommodate four adults. The build quality is first class and high-spec models get a large and colourful and easy to use touchscreen system. The Polo also has a huge 355-litre boot, which means it has lots of everyday practicality.
Ford Fiesta
Year launched: 2017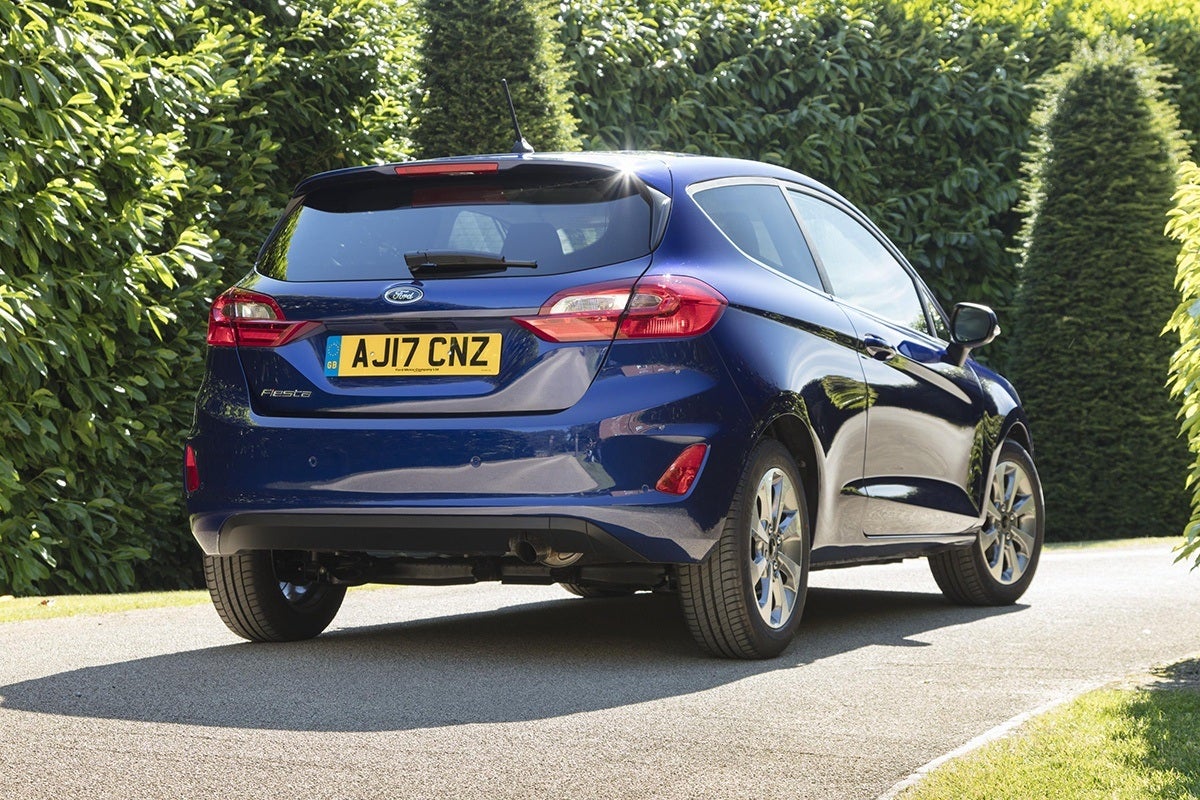 The Ford Fiesta has been the class-leading small hatchback for over 40 years and the latest model is the best yet, with excellent levels of road handling and comfort. In our opinion, it's one of the best small hatch one sale.
You get a huge choice of engines, trims and interiors. This means your Fiesta can be as luxurious or as sporty as your heart desires. Most people choose the Fiesta in the mid-spec titanium trim, which provides a swish touchscreen navigation system, keyless start and automatic lights and wipers. The ST Line models give the Fiesta a sporty edge, with a full performance body kit and stylish alloy wheels.
The Fiesta is one of the very best cars to drive. The weight of the steering and pedals is perfectly judged, which means you really feel at one with this little Ford on a demanding A or B road. The 1.0-litre petrol engines are impressive too, returning up to 46mpg.
Audi A1
Year launched: 2010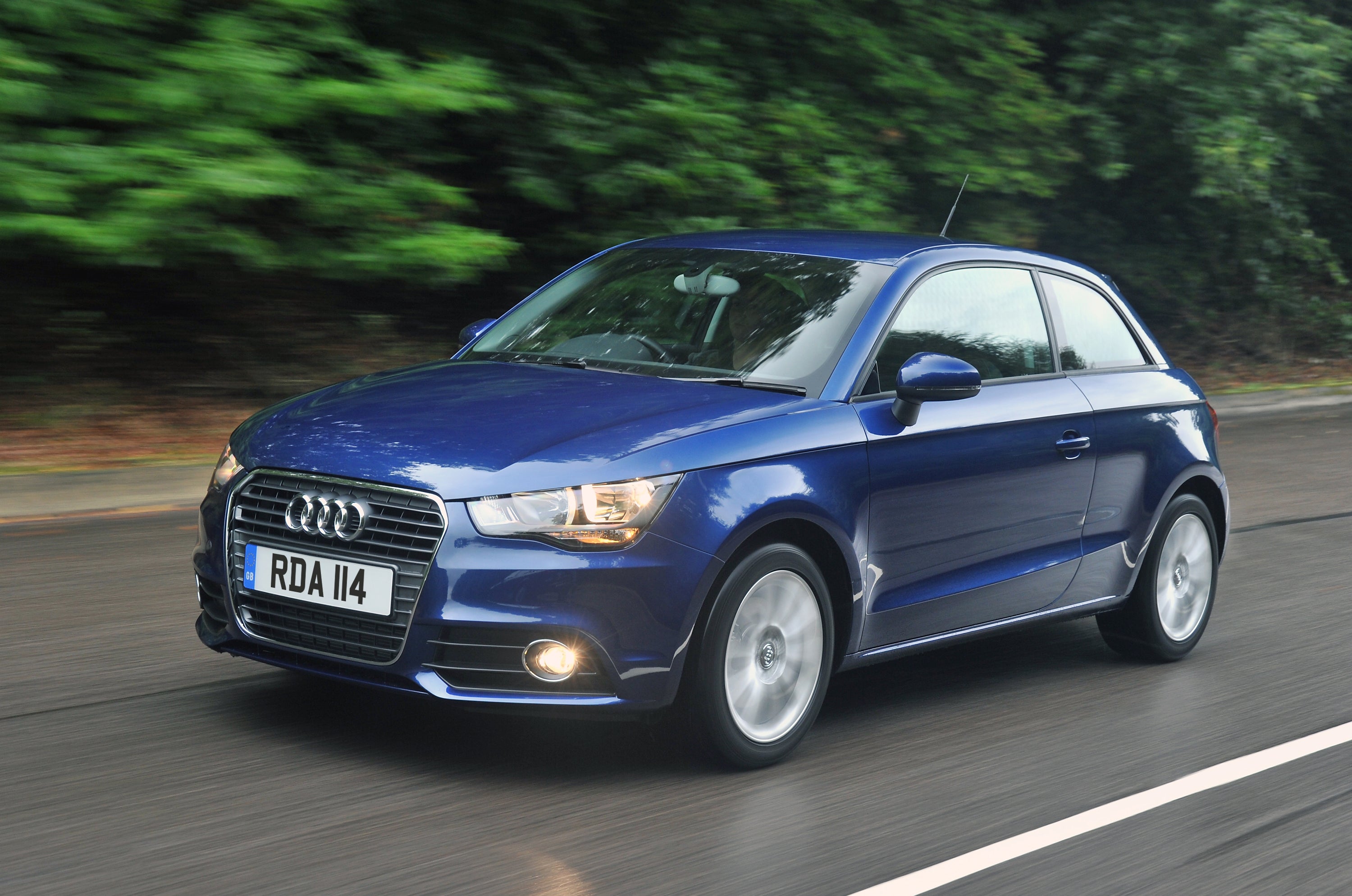 Few small hatchbacks can match the premium style or quality of the Audi A1. A budget of £15,000 won't quite stretch to the latest version of the A1 (which was launched in 2018), but you will easily get one of the older models. It offers great value, in our opinion.
Available with three- or five-doors, the A1 provides a compact premium car experience. The interior has the same fit and finish of Audi's larger models, with lots of high-quality leathers and soft-touch materials. The low roofline and compact steering wheel give the A1 a sporty feel, and models come with the dash-top colour display which can be flipped down when not needed.
The A1 measures just four metres in length, but it's very refined to drive. The steering is smooth and responsive, while the short body dimensions give the A1 an agile feel that makes it easy to park. However, while this is a smart car for the city, it's on the open road the A1 really impresses with perfect body control and a punchy range of 1.0 and 1.4-litre petrol engines.
SEAT Ibiza
Year launched: 2017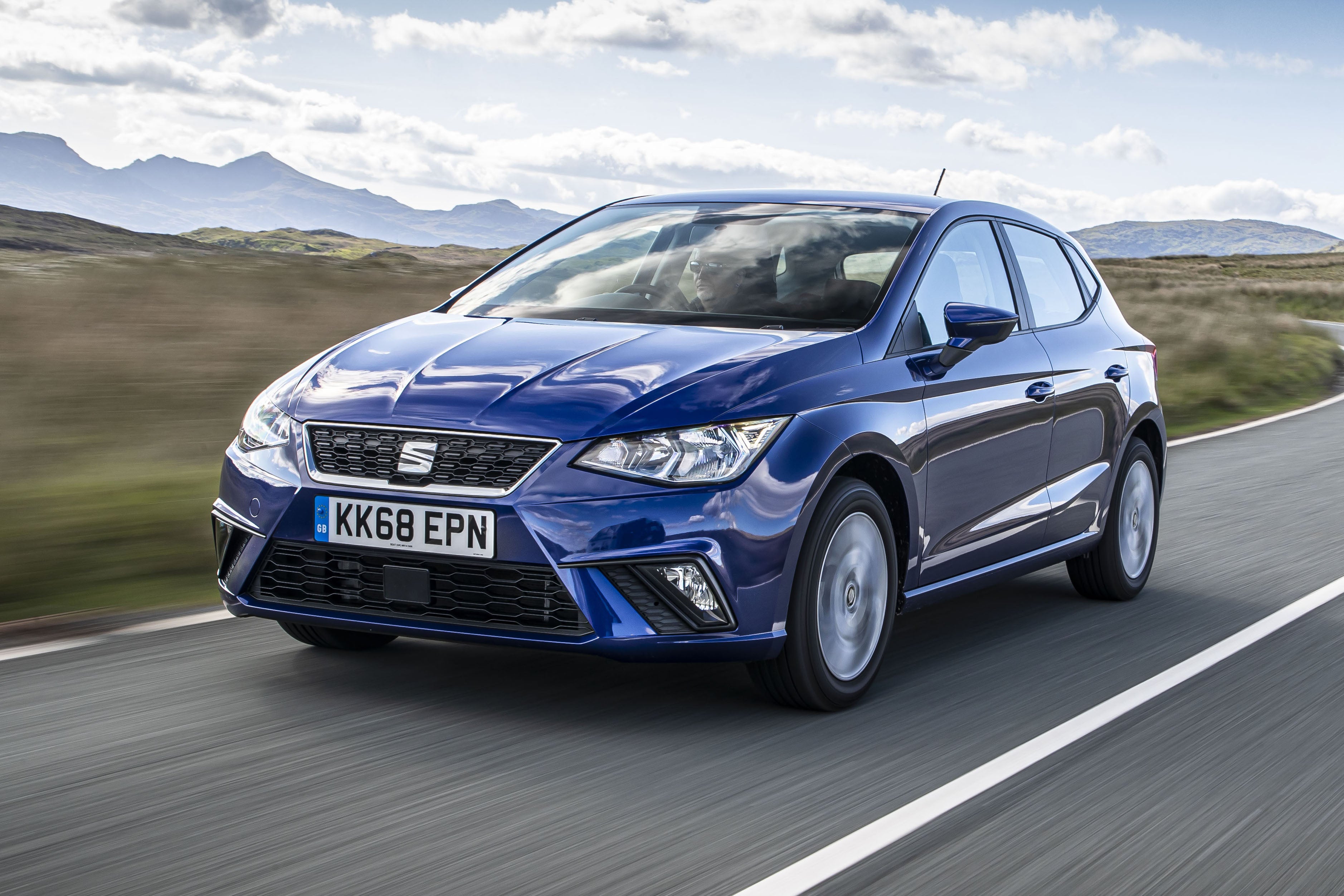 Looking for a comfortable and stylish small hatch? The SEAT Ibiza could be the car for you. It's easy to drive, intelligently designed and really affordable. What's more, it's based on the Volkswagen Polo, which means you get a class-leading Volkswagen at SEAT prices.
The Ibiza's interior isn't as plush as the Polo, with a few more hard plastics, but it gets all of the important things right. This means you get lots of space for four adults and a 355-litre boot, with the latter being invaluable for trips to the supermarket or weekends away with two or three large suitcases.
Like its German sibling, the Ibiza is offered the excellent 1.0-litre turbocharged three-cylinder engine. Choose the 1.0 TSI 115PS and you'll get a small hatch that's quiet, punchy and frugal. The soft steering, refined suspension and low noise levels make the Ibiza well-suited for long journeys. It's a great all-rounder.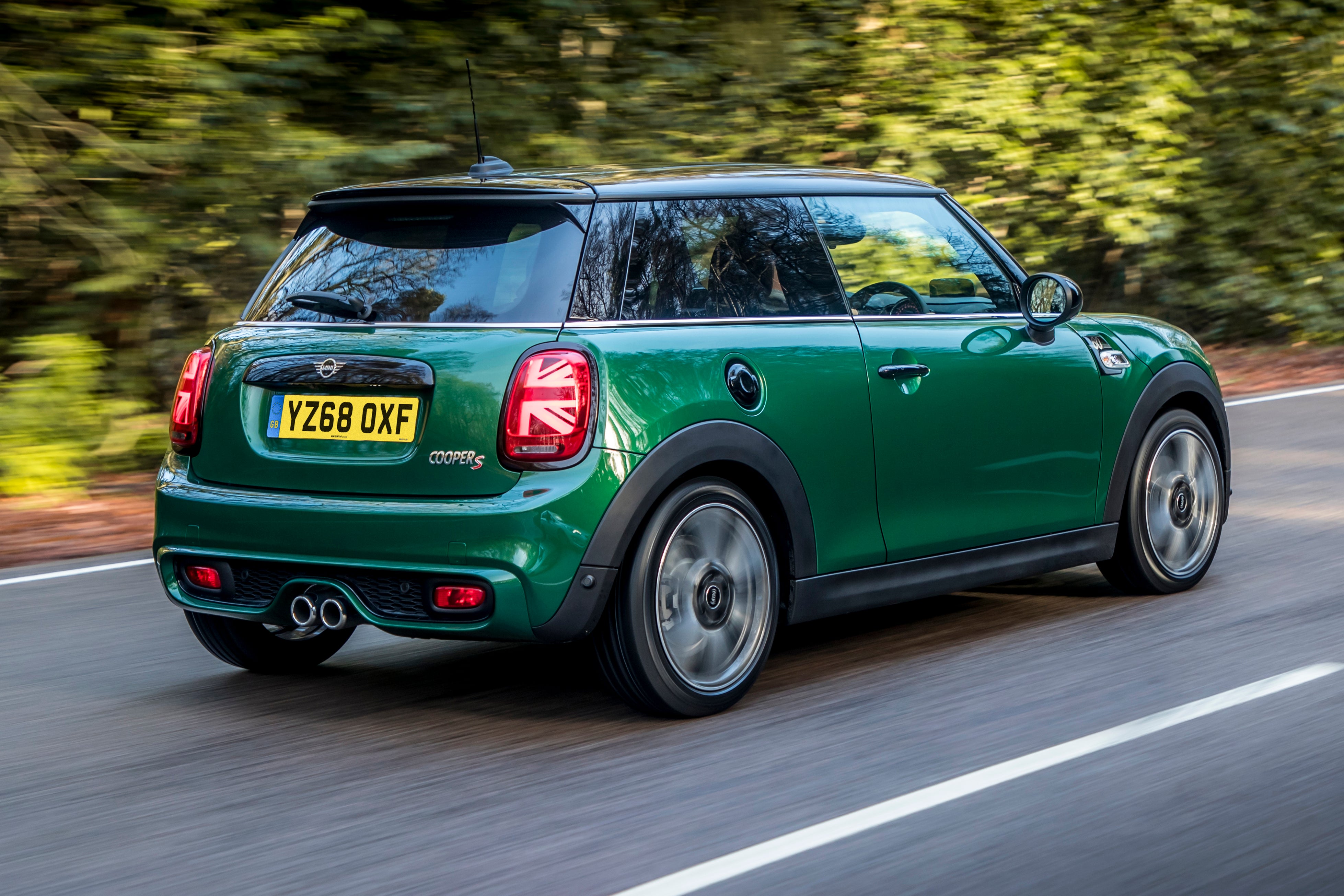 Steeped in history, the MINI Hatch has a classic history few of its rivals can touch. All versions are smartly styled, upmarket and brilliant fun to drive. The MINI Hatch is also (just) big enough to cater for four adults.
There is a huge choice of petrol and diesel models on the used market for £15,000, but we rate the 1.5-litre three-cylinder petrol engines as the best in the range. You also get the choice of a six-speed manual or seven-speed dual-clutch automatic gearbox, with the former being our preferred choice due to its slick nature.
The interior of the MINI reflects its BMW connection, with lots of high-quality materials. The fit and finish is also top-notch, which means you get that smug feeling that you are driving a premium car that borders on the luxurious with the highest-spec MINI Hatch models.
Skoda Fabia
Year launched: 2015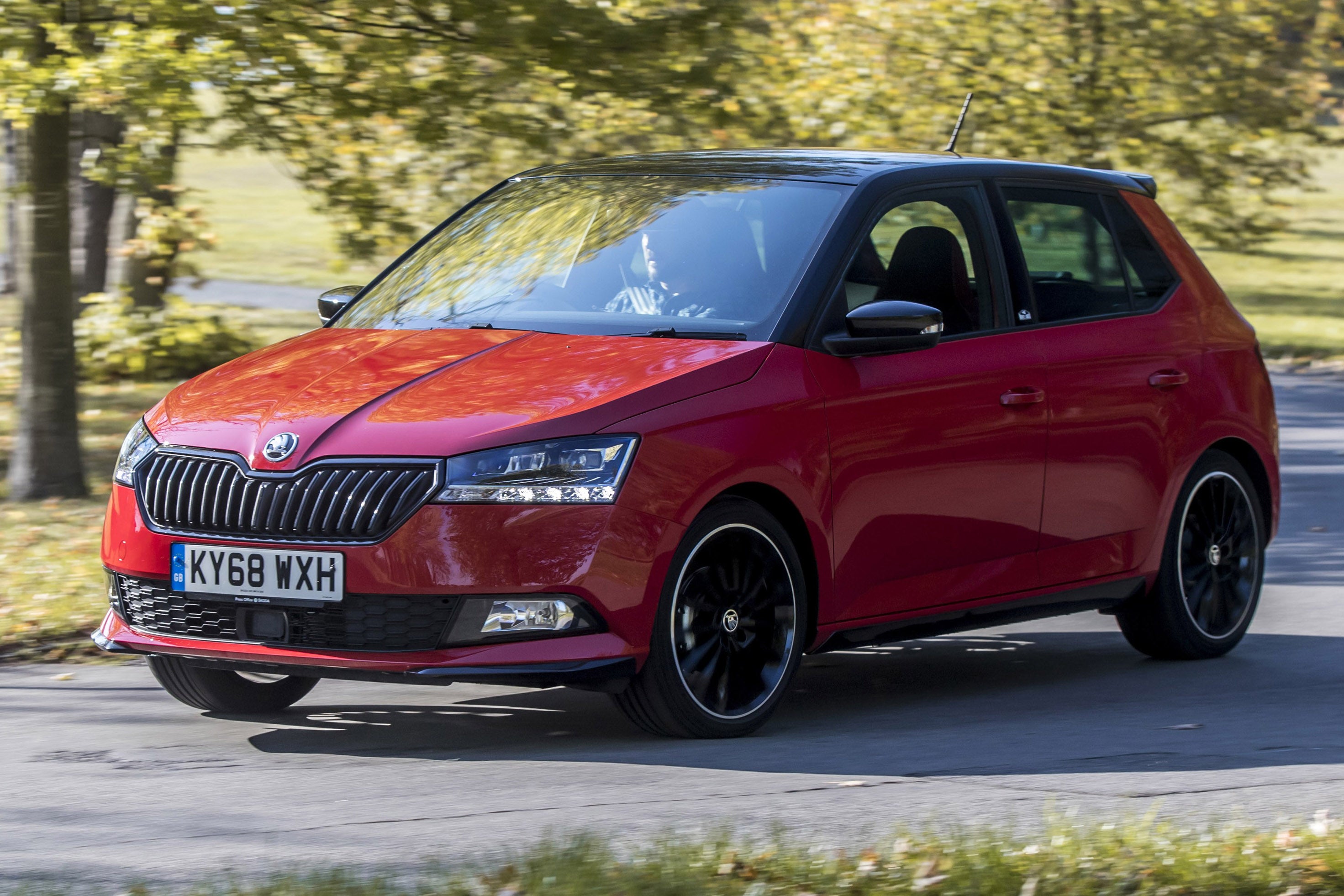 The king of simplicity, the Skoda Fabia is cheap to run, affordable to buy and extremely practical. Admittedly, it's not as stylish as some of its rivals, but if you value comfort and useability then the Fabia is a car that you will like very much.
This is a car that majors on ease of use. The interior is large, comfortable and filled with lots of nice touches. For example, you get large door pockets. Lots of cup and bottle holders. And a handy ice scraper stored next to the fuel cap. Make no mistake, this is a car that's designed for everyday useability.
The Fabia is geared up for comfort. This means you get light steering, soft pedals and well-judged ride quality. If you want a sharper Fabia experience then we'd recommend finding one of the Monte Carlo models, which get larger wheels and stiffer suspension.
Renault Clio
Year launched: 2019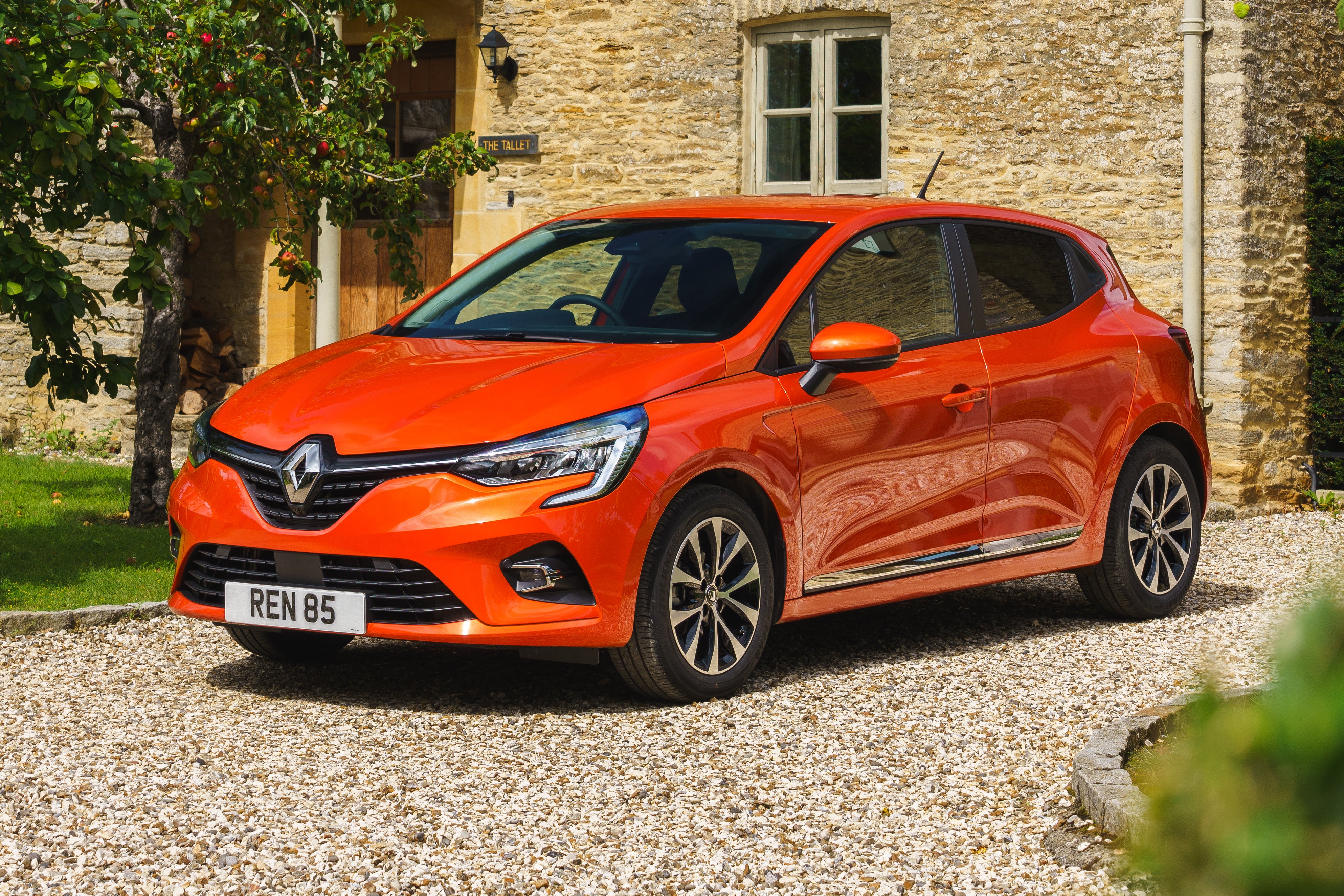 Stylish, spacious and upmarket, the latest Renault Clio has evolved into a class-leading small hatch. It might not look radically different from previous generations of the Clio, but look under the metal and you'll find a great small car that caters for those who want a chic alternative to the Ford Fiesta.
The Clio has a superb interior, with lots of head and legroom for adults to find a comfortable fit in the front and back. The quality is also good, with lots of soft-touch materials. Find a high spec model and you'll also get a 10-inch infotainment screen, which makes it easy to change a radio station or set the navigation with a couple of finger swipes.
The engine line-up includes the 1.0-litre petrol and a turbocharged version of the same engine with more power. High spec versions get a powerful 1.3-litre turbo, while high mileage drivers will choose Renault's trusty 1.5-litre diesel.
Suzuki Swift
Year launched: 2017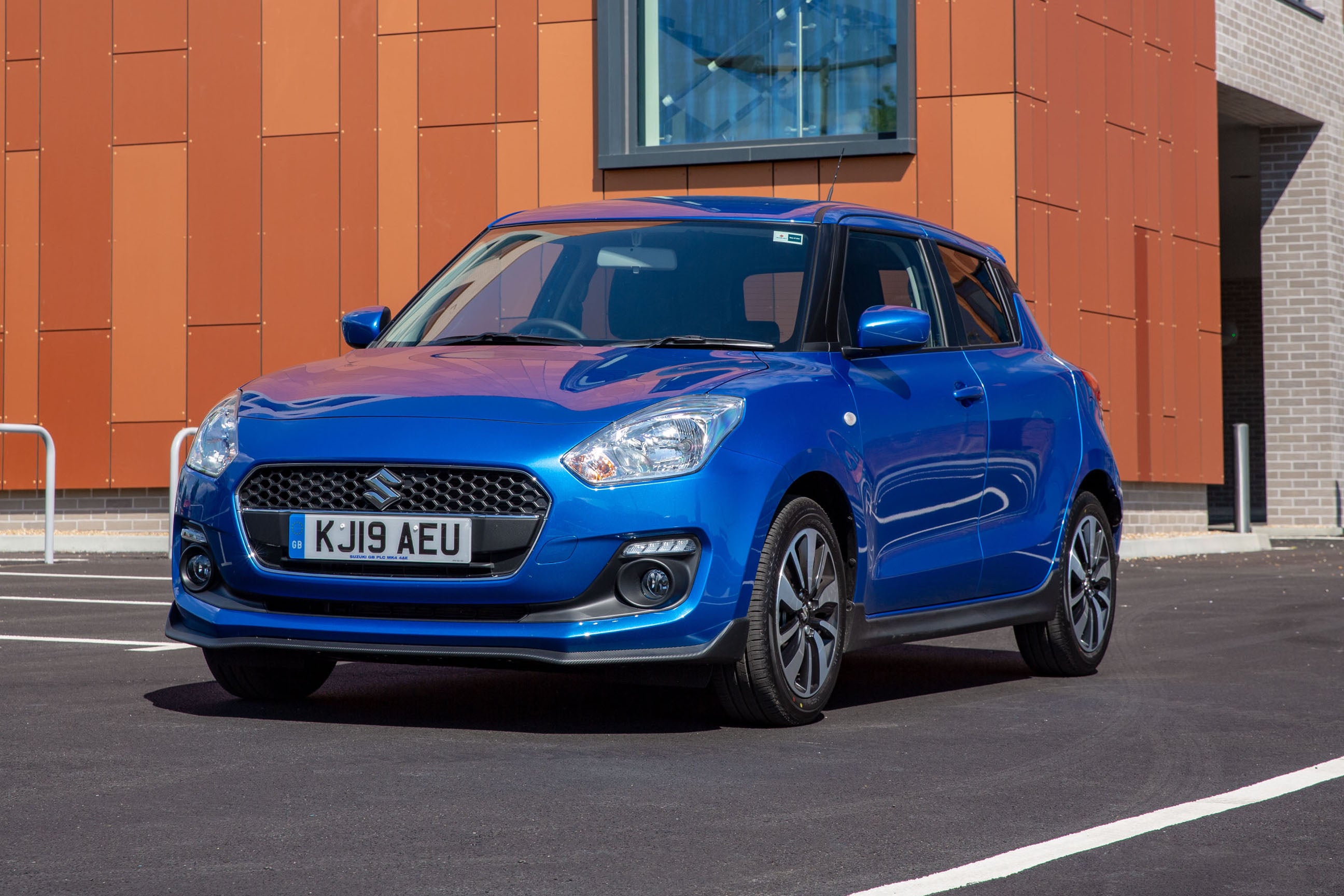 The Suzuki Swift is a value-packed hatchback that provides comfort, space and functionality at a price that most people can afford. If you want a fun and dependable small car that undercuts its rivals on price then the Swift is one to consider.
The Swift has lots of character, with its high revving petrol engines and low kerb weight providing an involving driving experience. The Swift is grippy and responsive to drive, which means you can have quite a lot of fun on twisty and demanding roads. Things can get a little noisy on the motorway, but fuel costs are low. Both the 1.0 and 1.2-litre engines return 60mpg on-the-road.
The interior isn't particularly pleasant to the eye, with lots of cheap and hard-wearing materials. But the Swift gets all of the basics right. The driving position is good, the seats are supportive and there is plenty of space for adults to fit comfortably.
Hyundai i20
Year launched: 2015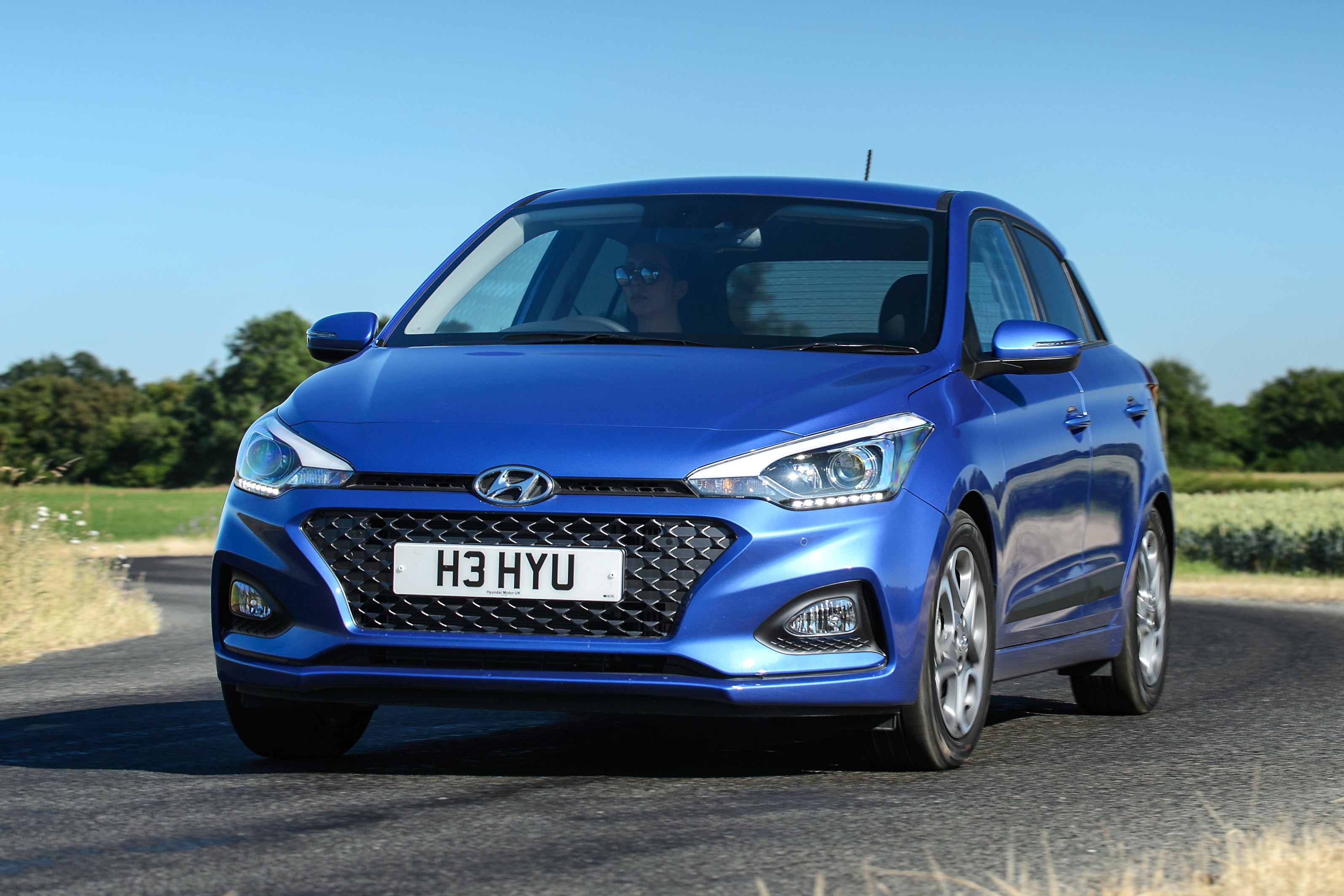 The Hyundai i20 is the only car in this list to get a five-year warranty as standard. This means it's easy to find one for sale with a considerable chunk of its warranty still left to run. Perfect for car buyers who want added peace of mind when buying second-hand.
The i20 is great value. Insurance costs are low and so are fuel costs. The 1.0-litre petrol will return over 50mpg and this means you don't need deep pockets to use the i20 as a daily driver. The suspension is also soft and smooth, which means you won't be rattled about when navigating rough roads with potholes.
The interior has lots of head and legroom, which means the i20 can double up as a family car for running the kids to school or travelling further afield for a weekend away. Every car in the range has a 7.0-inch touch screen infotainment system, featuring both Apple and Android smartphone mirroring as standard, air-conditioning, DAB and Bluetooth.
Vauxhall Corsa
Year launched: 2019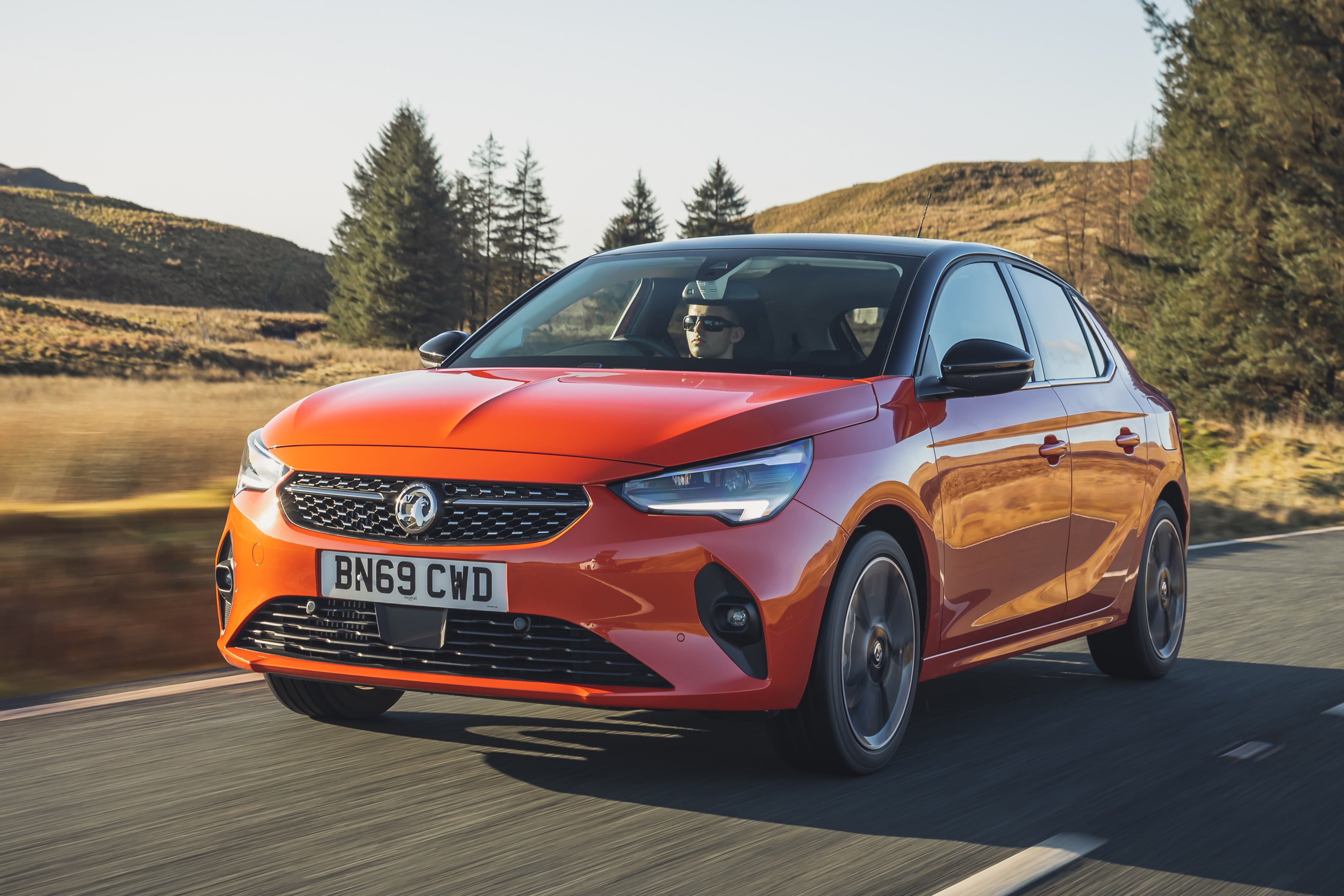 The latest Vauxhall Corsa is a huge upgrade over its predecessor. More refined, better to drive and cheaper to run, Vauxhall has narrowed the gap between its small hatch and Ford's all-conquering Fiesta. As a used buy, the Corsa is superb value.
The Corsa still isn't as sharp to drive as the Fiesta, or as practical as the Volkswagen Polo, but it gets most things right. The interior is modern, easy to use and generously equipped. The only slight issue is the firm ride quality, which some passengers might take issue with.
The Corsa is cheap as the proverbial chips to run, however. The 1.2-litre petrols return around 53mpg while the 1.5-litre diesel is advertised with 70mpg, which will make Vauxhall's compact hatch a frugal choice for drivers who cover high mileages.
The small hatchback is one of the most versatile cars in a manufacturer's line-up. They are compact in size but spacious enough to carry four adults. They also feature a good-sized boot that will comfortably carry a pair of large suitcases. The small hatch is usually considered one of the best for driving reward, owing to their agile handling, turbocharged engines and low kerb weight.
New small hatchbacks tend to start at £15,000 and rise to £20,000 for premium and high-spec models. . As a used buy, you'll be looking at around £10,000 for something one or two years old and £1500 to £2000 for something that's eight years old.
The heycar choice for the best small hatch in 2020 is the Volkswagen Polo. It is refined, comfortable and efficient. The Polo feels more like a miniature version of the Golf than a small hatch, which means you get a car that's spacious and practical. Other cars that impress our team of car experts include the Ford Fiesta, Audi A1 and SEAT Ibiza.
Ford Fiesta
1.0 EcoBoost 125 ST-Line X Edition 5dr
Marshall Ford Cambridge

Cambridgeshire, CB58SQ
PCP: £214.21/mo
Representative example: Contract Length: 37 months, 36 Monthly Payments: £214.21, Customer Deposit: £2,235.00, Total Deposit: £2,235.00, Optional Final Payment: £7,654.25, Total Charge For Credit: £2,700.81, Total Amount Payable: £17,600.81, Representative APR: 8.9%, Interest Rate (Fixed): 4.58%, Excess Mileage Charge: 14.9ppm, Mileage Per Annum: 10,000
Ford Fiesta
1.0 EcoBoost 95 ST-Line Edition 5dr
Stoneacre Ford Halifax

Yorkshire, HX36DL
PCP: £243.28/mo
Representative example: Contract Length: 36 months, 35 Monthly Payments: £243.28, Customer Deposit: £2,249.00, Total Deposit: £2,249.25, Optional Final Payment: £7,532.13, Total Charge For Credit: £3,301.18, Total Amount Payable: £18,296.18, Representative APR: 11.3%, Interest Rate (Fixed): 5.81%, Excess Mileage Charge: 5.71ppm, Mileage Per Annum: 10,000
Ford Fiesta
1.0 EcoBoost Hybrid mHEV 125 Active Edition 5dr
Allen Ford Swindon

Wiltshire, SN33LL
PCP: £255.16/mo
Representative example: Contract Length: 36 months, 35 Monthly Payments: £255.16, Customer Deposit: £2,249.00, Total Deposit: £2,249.70, Optional Final Payment: £7,247.25, Total Charge For Credit: £3,429.55, Total Amount Payable: £18,427.55, Representative APR: 11.9%, Interest Rate (Fixed): 5.76%, Excess Mileage Charge: 8.6ppm, Mileage Per Annum: 10,000