Best small hatchbacks for £20,000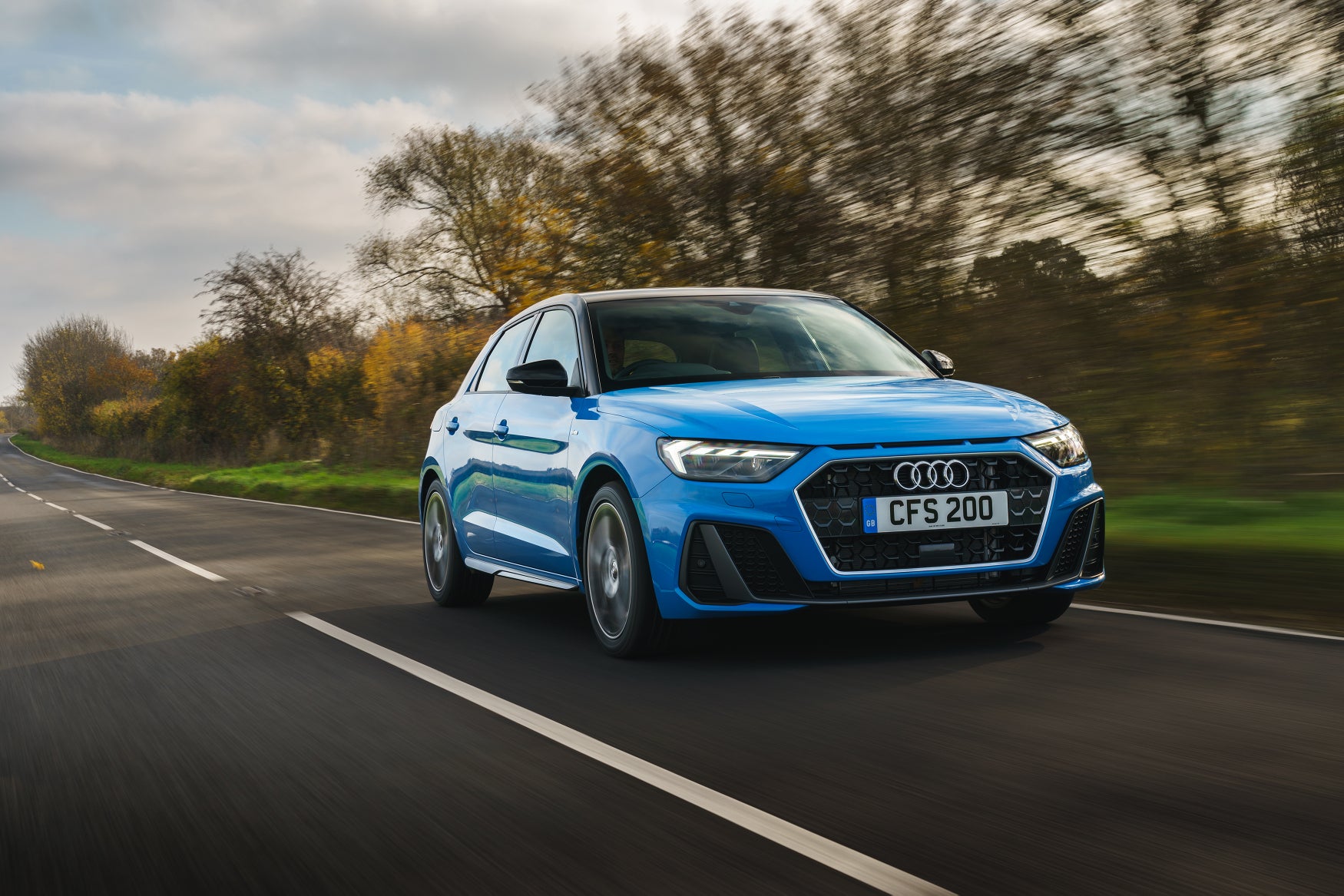 Looking for a £20,000 small hatchback? You are in for a treat because there has never been a better time to buy.
Indeed, armed with £20,000, you can access a range of class-leading small cars from the likes of Audi, Volkswagen, Ford, SEAT and MINI.
Our team of second-hand car experts have been busy searching our cars for sale to reveal the top 10 small hatchbacks. All of these cars are fun to drive, easy to use and good on fuel economy. What's more, with a budget of £20,000, you can get a nearly new small hatch with low-mileage. These are our top 10 best small hatchbacks for £20,000 or less.
Volkswagen Polo
Year launched: 2017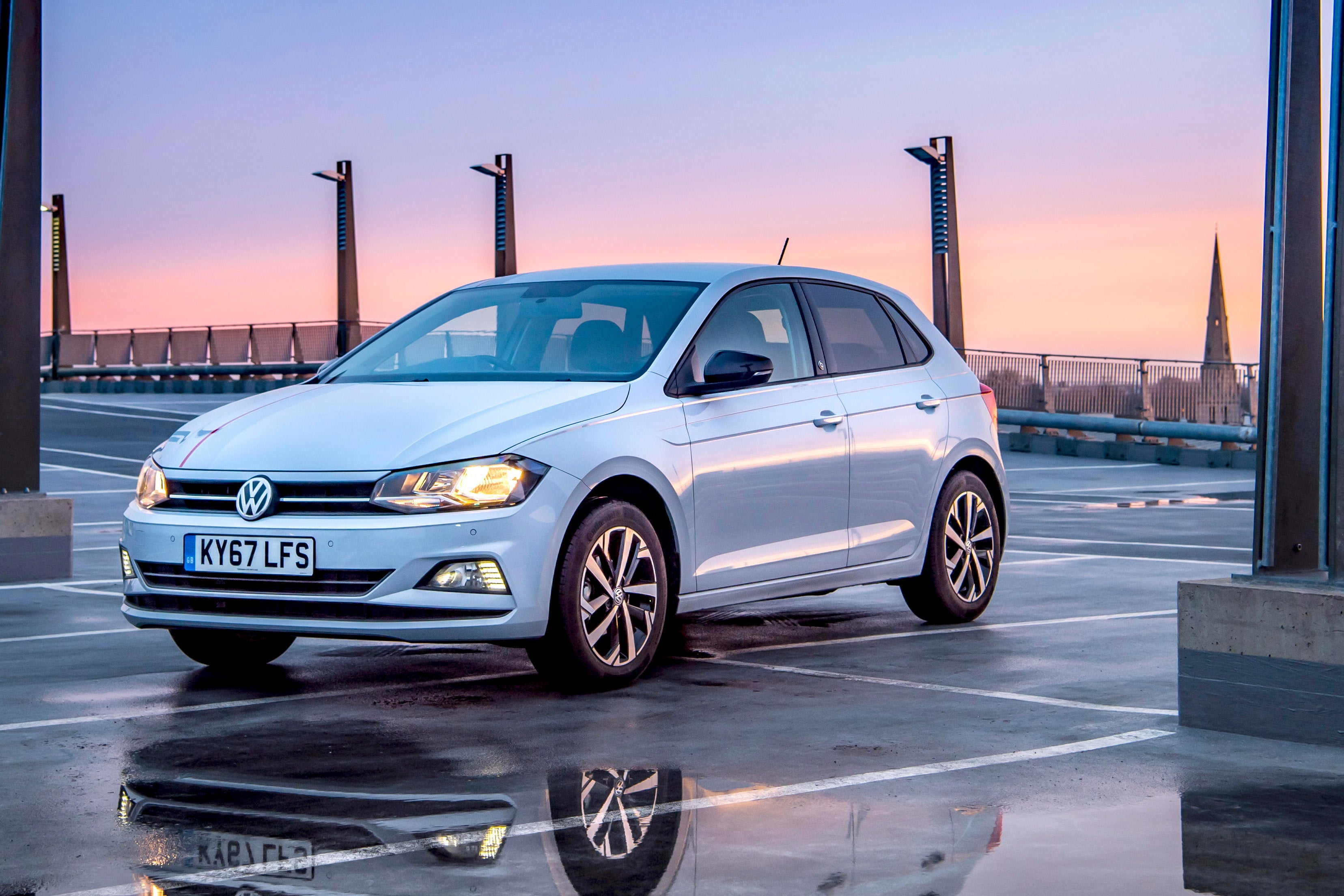 The Volkswagen Polo is quite simply the best small hatchback on sale today. Refined, upmarket, practical and wonderful to drive, it's a brilliant small car.
The latest version of the Polo was launched in 2017 and it introduced significant improvements to the small hatchback market. The boot, for example, is huge. You get 355 litres, which is a shopping bag more than you get with the larger (and more expensive) Ford Focus. The Polo also has a nice 'big car' feel at motorway speeds, which means you get smooth and predictable road handling in all road and weather conditions.
The 1.0-litre turbocharged petrol engine is one of the best three-cylinder engines in the small car business. Its zesty nature provides lots of rewarding low-gear acceleration. The 115PS version of the 1.0 TSI engine is the best, as it has sharper power delivery and six-speed manual gearbox that keeps engine noise levels low at cruising speeds.
Ford Fiesta
Year launched: 2017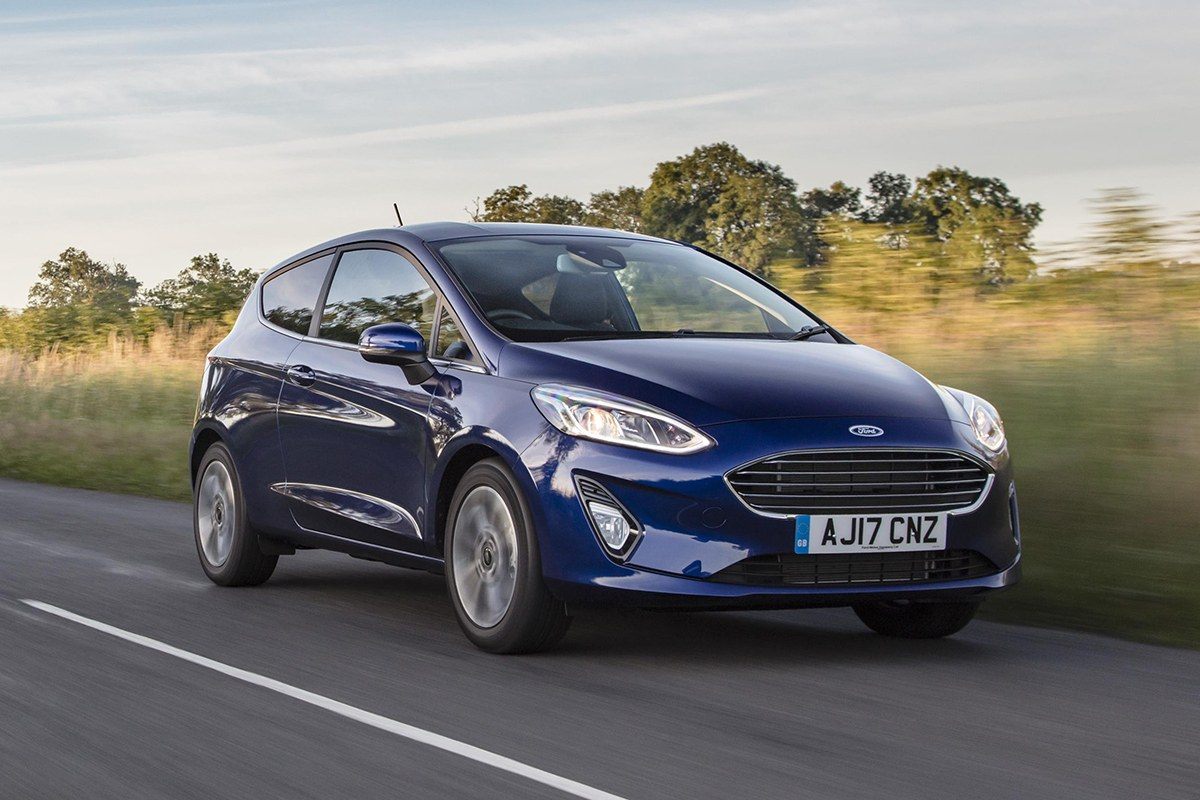 It's almost impossible to fault the Ford Fiesta. Easy to drive, cheap to run, generously equipped and good to drive, we rate it as one of the most rounded cars you can buy. It's hugely popular and when you get behind the wheel it's easy to see why drivers rate this small hatch so highly.
We rate the Fiesta as the best small hatch for road handling. The steering, pedals and gearbox are all perfectly weighted. This means you get lots of feedback through all of the controls and this makes it really easy to judge the grip and road conditions. The 1.0-litre turbocharged petrol engines are also extremely good, although not quite as refined as those found in the Volkswagen Polo.
Ford majors on value of money. The Fiesta is generously equipped, with lots of useful tech and features fitted as standard. This means you don't have to buy a high-spec model to get things like touchscreen navigation, automatic air conditioning and keyless start.
Audi A1
Year launched: 2018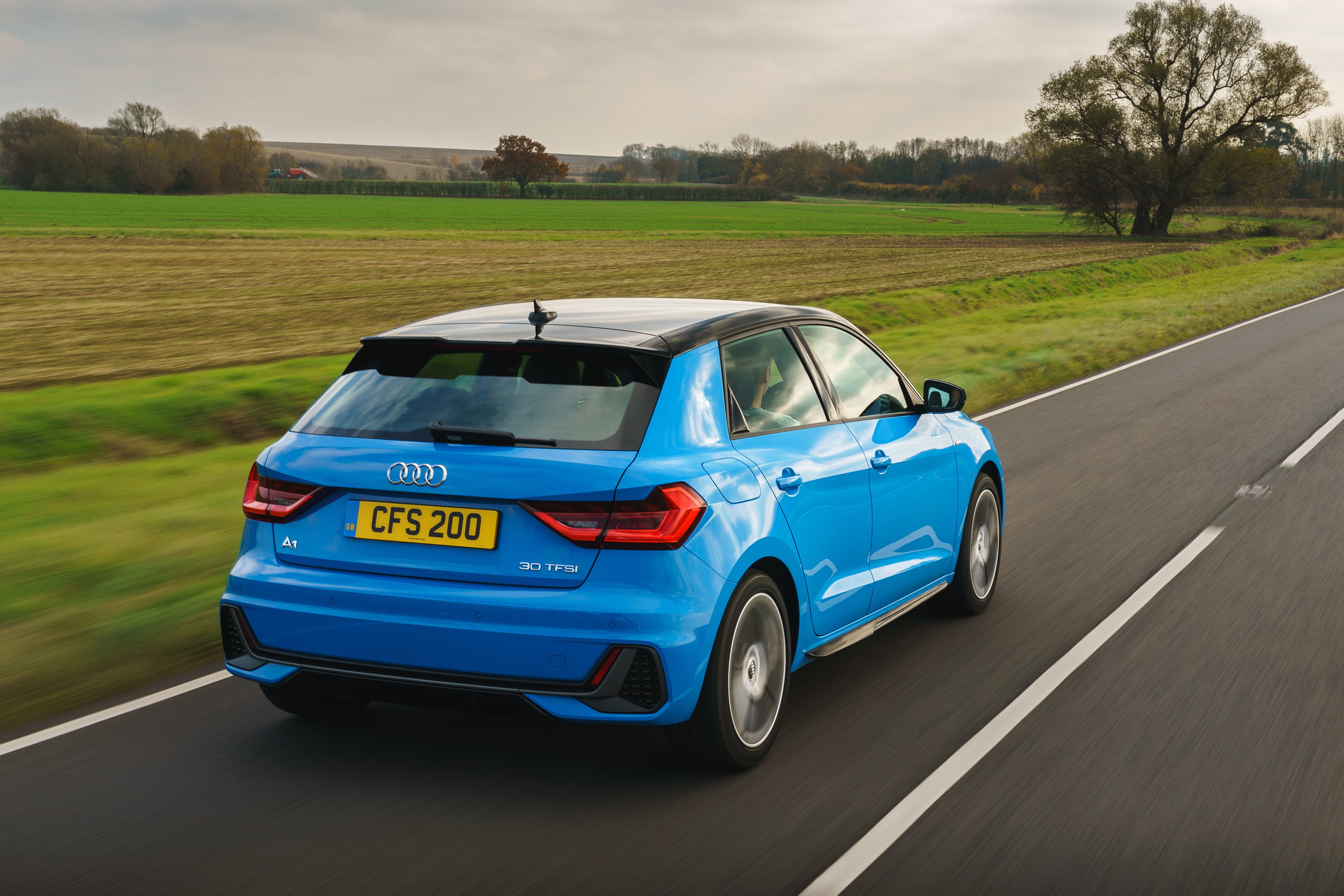 The Audi A1 is one of the most stylish small hatchbacks on sale today. It's also one of the best to drive, with its agile road handling complemented by a choice of efficient and powerful petrol engines.
The Audi A1 is based on the Volkswagen Polo, which means you get a classy and comfortable small hatch with lots of space and practicality. The handling is better, with Audi sharpening the steering, while the engine choices include the familiar 1.0-litre petrol and the performance focussed 2.0-litre turbo.
The interior of the A1 feels a little more snug than the Polo. This is because Audi has fitted wider and thicker seats, for better comfort. You also get a lot more kit for your money with all cars getting LED headlights, heat-insulating glass, digital instrument cluster and a huge touchscreen infotainment system.
SEAT Ibiza
Year launched: 2017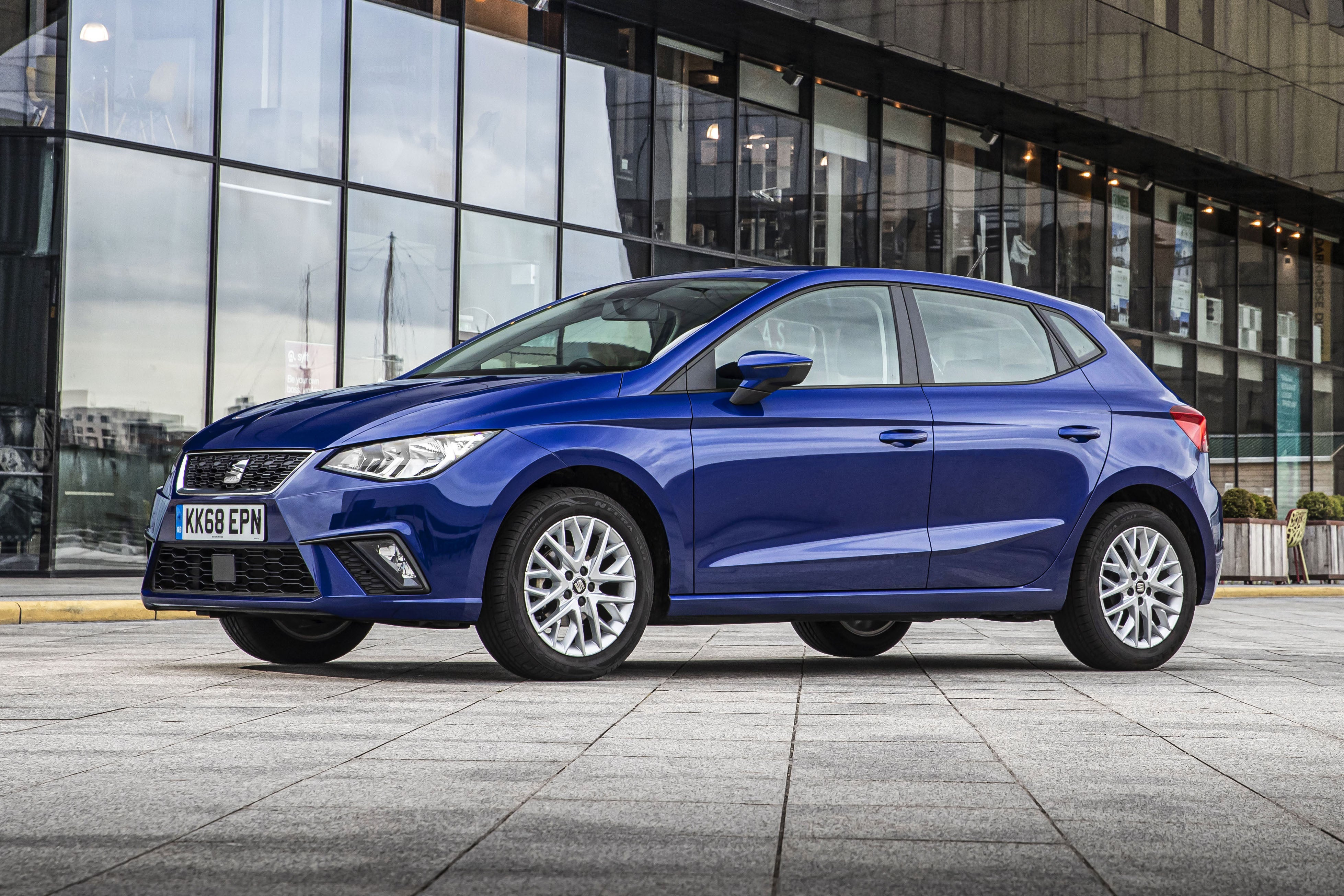 The SEAT Ibiza is another car that shares its mechanical underpinnings with the Volkswagen Polo. However, unlike its German stablemates, the Ibiza is usually much more affordable as a second-hand buy.
A budget of £20,000 will get you a range-topping Ibiza with touchscreen infotainment, a digital instrument display and alloy wheels. You'll also get the excellent 1.0-litre turbocharged three-cylinder engine with 115PS. If you don't care about a 'premium' car badge, we think the Ibiza is a really good used small hatch.
The interior is well made and spacious. Admittedly, there are fewer soft-touch materials, but the quality is good and you get lots of head and legroom to carry four adults. You also get a huge boot, which means the Ibiza almost has as much storage space as the Volkswagen Golf.
MINI Hatch
Year launched: 2014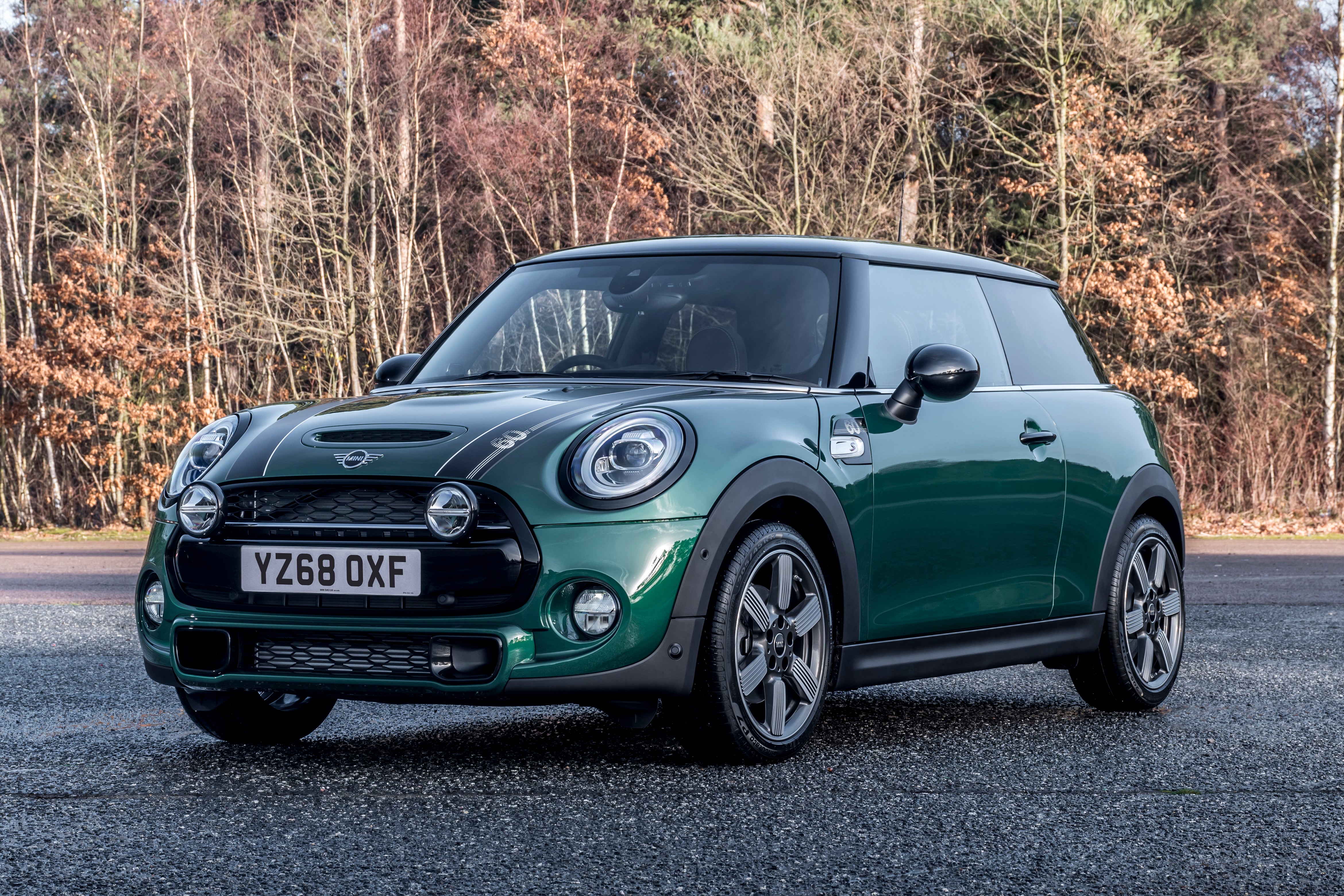 Few car brands can match the history or all-round badge appeal of the MINI Hatch. Upmarket, stylish and rewarding to drive, the MINI provides the look and feel of a modern classic at a price that most people can afford.
If road handling is at the top of your list of priorities then the MINI should be on your shortlist of cars. The handling is firm and responsive, which means the MINI Hatch will scamper its way through a series of challenging turns with the minimum of fuss. The sporty suspension does transfer a few rattles into the interior, but the MINI generally sits on the firm side of comfort.
Cooper models with the 1.5-litre turbocharged petrol engine strike the best balance between performance and fuel costs. However, if you want genuine laugh out loud fun, pick one of the performance-focused 2.0-litre turbos.
Peugeot 208
Year launched: 2019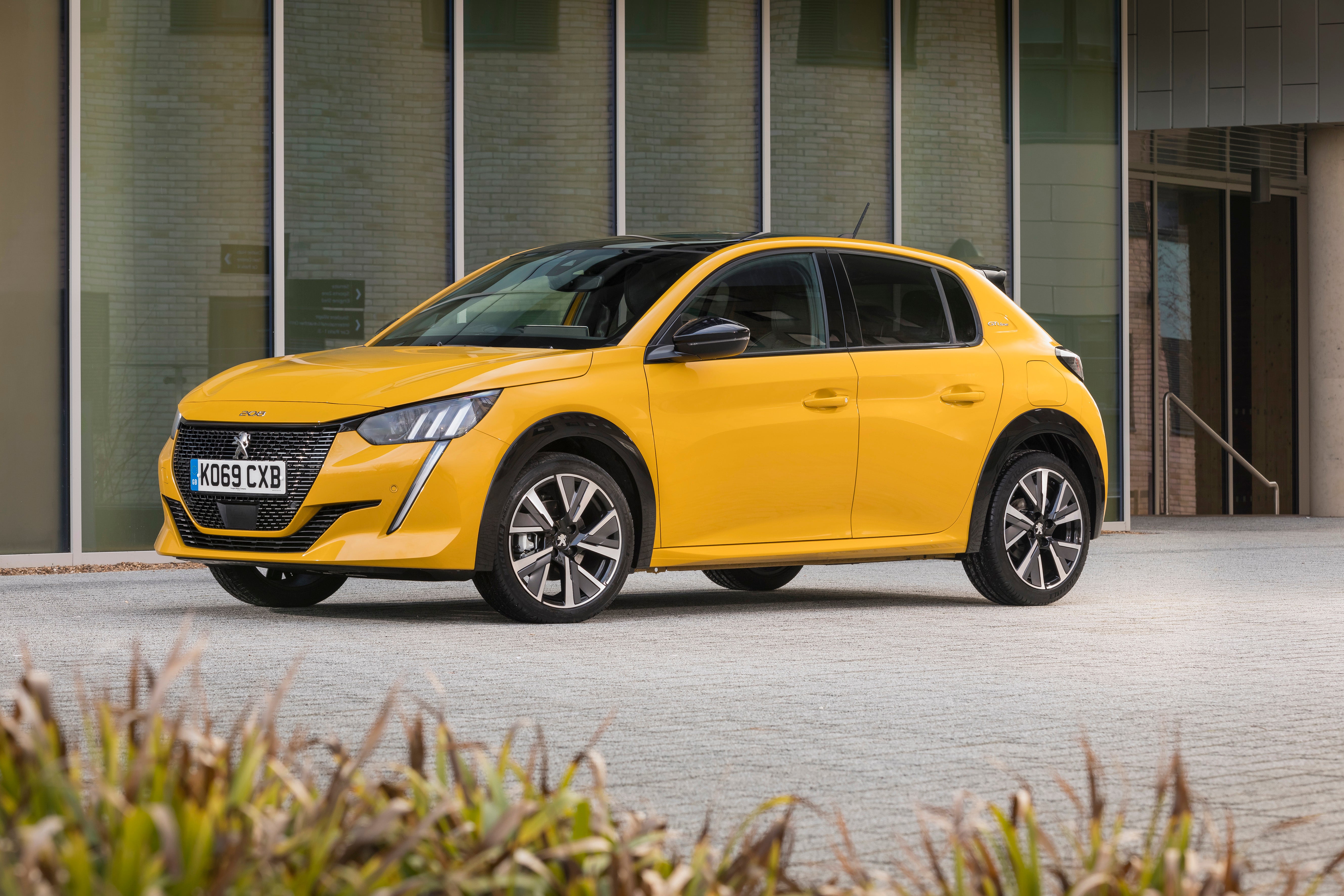 Looking for a stylish small hatchback, which majors on comfort, ease of use and value for money? If the answer is yes to any of those questions then you'll probably want a Peugeot 208.
The 208 is designed to excel at the things that most people care about when choosing a small hatchback. The boot is a decent size (285 litres), the interior is spacious and all of the dashboard controls are easy to find and use. Build quality is first class, too, with everything having feeling like it has been bolted together with a sense of purpose.
Value for money is the order of the day with most of Peugeot's cars. The 208 is no exception, with most models getting a smart touchscreen infotainment system as standard. There is a good choice of economical engines to choose from with the petrols returning around 45mpg.
Renault Clio
Year launched: 2019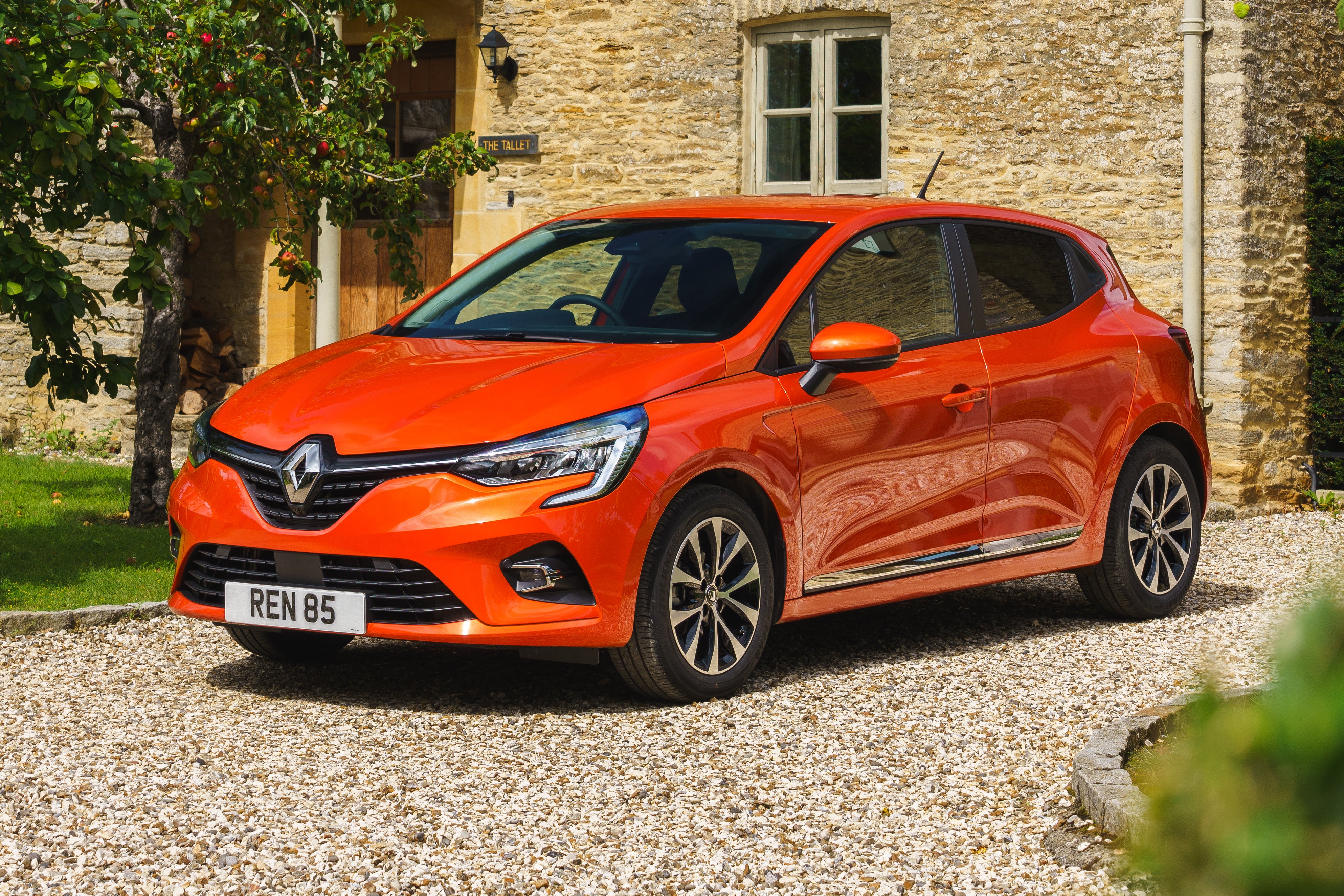 The Renault Clio is a stylish and chic small hatch that matches the eye-catching style with excellent fuel economy and a spacious interior. If you want a small car that will stand out from the crowd, the Clio could be the compact hatch for you.
Unlike its rivals, the latest Clio is actually smaller than its predecessor. This means it's easy to park and agile enough to navigate its way through narrow city streets. You also get a good choice of efficient 1.0-litre three-cylinder engines, with either a manual or automatic gearbox.
The interior is the most impressive aspect of the Clio. Despite its low-slung sporty shape, the interior is large enough to carry four large adults. Engine and road noise levels are kept to a minimum, which means this little Renault can travel long distances with a rewarding 'big car' level of refinement.
Honda Jazz
Year launched: 2020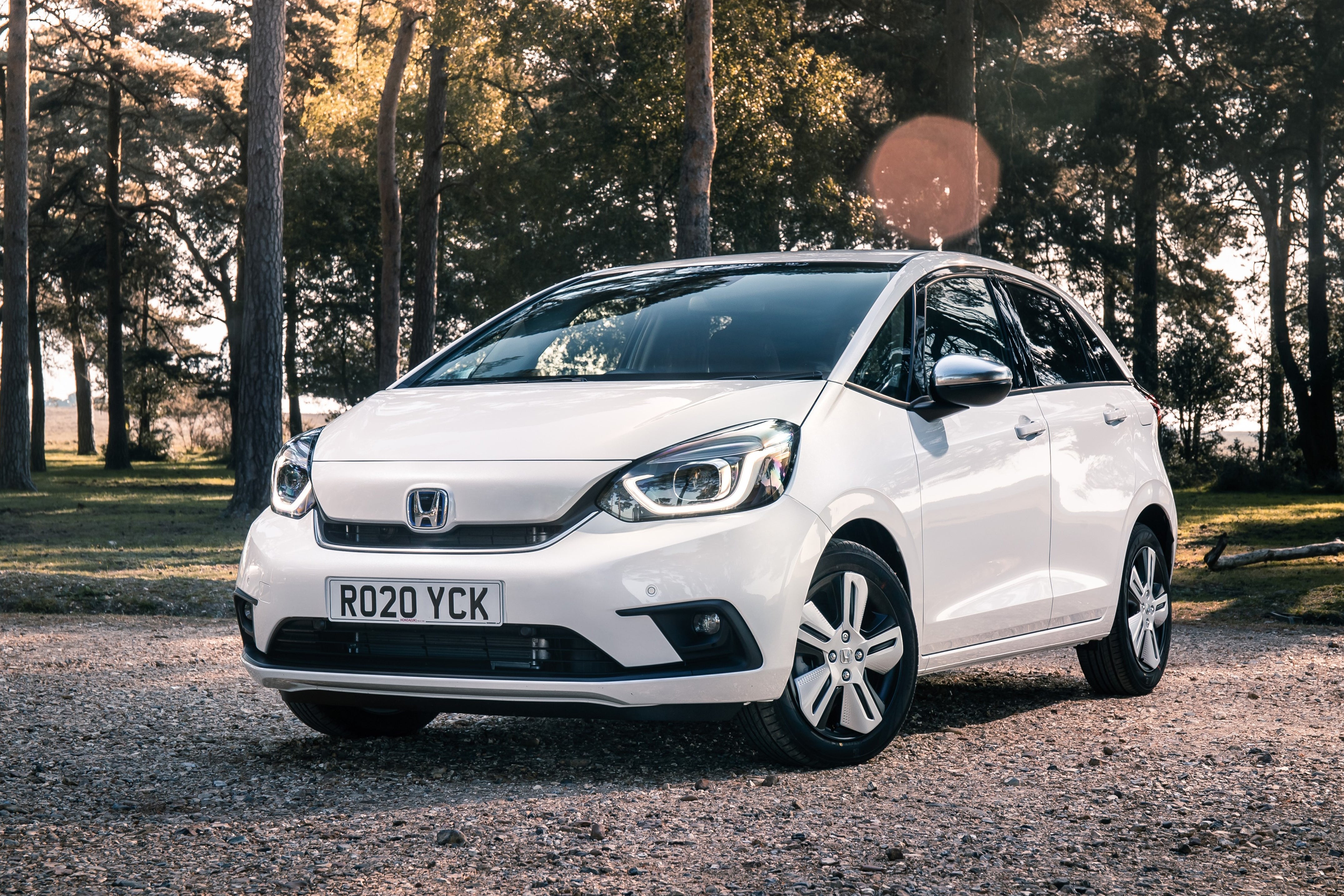 The automotive personification of practicality, the Honda Jazz puts many of its large rivals to shame when it comes to loadspace and comfort. Honda's 'magic seat' system gives the Jazz a Tardis-like quality, while the raised driving position and large seats make this one of the best all-round cars you can get.
The magic seat system lets you flip and fold the rear seats to make maximise load space. It's also possible to fold the front passenger seat, meaning you can load a surfboard. The build quality is also good, which means the interior will cope with everything you and your life can throw at it.
The Jazz can't match the Ford Fiesta or Volkswagen Polo for driving dynamics. But it doesn't matter. People buy this car for its comfort. The seats are high set and the doors are wide, which means it's easy to get in and out. The latest model is hybrid only which means low running costs, especially around town.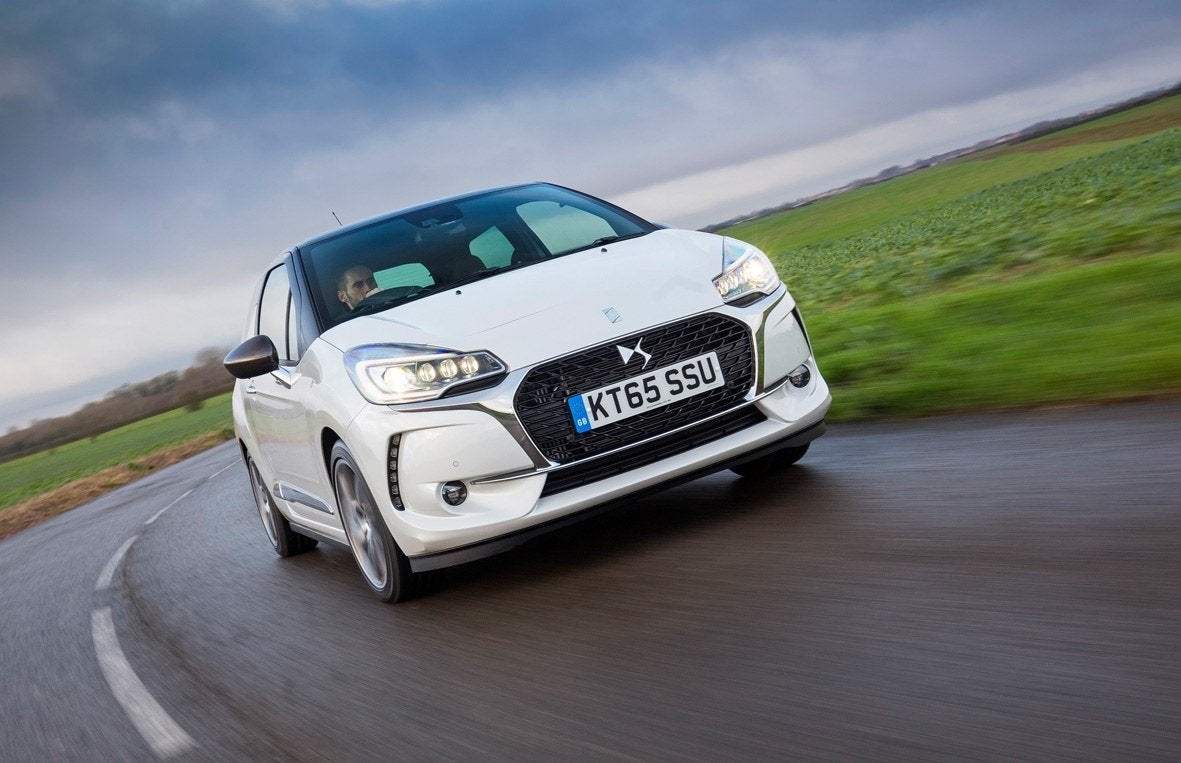 A French alternative to the MINI, the DS3 injects some Gallic charm into the small hatch car segment with a high-quality interior and a rewarding drive. The DS3 can also be bought with a soft-top cloth roof, which adds to the DS3's appeal.
The DS3 hatchback was replaced in 2019 with a crossover, so the last used models will date from 2019. However, as premium used cars go, we think the DS3 has lots to offer. Most versions get a smart leather interior, which is among the best in the entire small hatch class. The driving position is good too, with a high position that provides excellent visibility.
Road handling is impressive, with the DS3's sporty set-up providing a rewarding driving experience. The steering is light at low speeds but returns a good level of feedback at speed. The 1.2-litre petrol engine is also the best for fuel economy, returning up to 60mpg.
Suzuki Swift
Year launched: 2017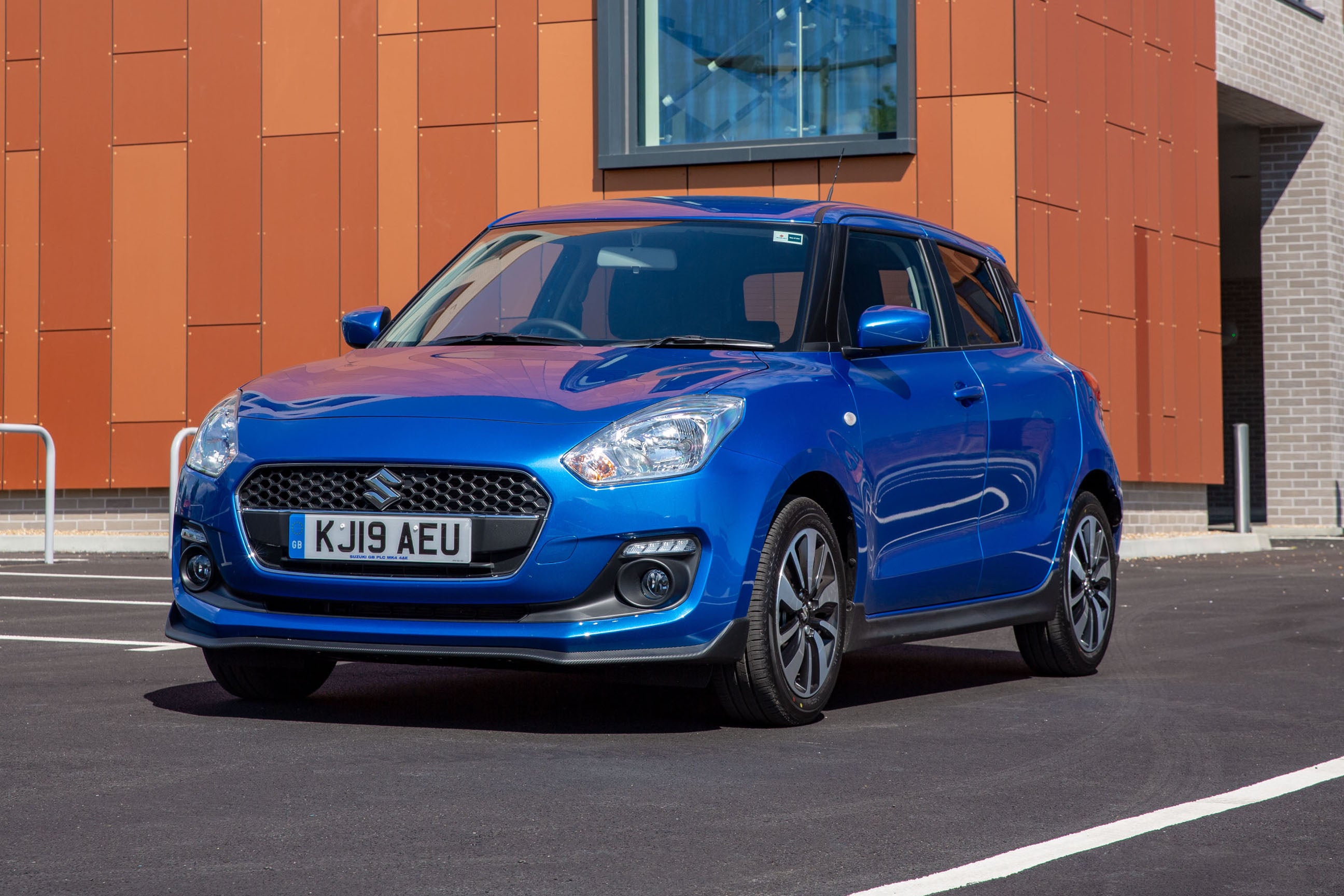 The Suzuki Swift might not be the most fashionable of brands in the small car world. But in our opinion, this Japanese carmaker builds some of the best compact hatchbacks in the land and the Swift delivers big helping of value and fun.
The interior of the Swift isn't as posh as any of its rivals in this list, with lots of hard and scratchy plastics. But the build quality is high and everything feels hard-wearing. Standard equipment levels are also high, with mid-spec models getting touchscreen navigation, heated seats and a reversing camera.
The Swift is very good to drive. Especially with the sprightly 1.0-litre turbocharged three-cylinder 'BoosterJet' engine. The Swift has a very low kerb weight and this means it feels engaging and agile. You also get mountains of grip, which means you can make the most of the Swift's modest performance.
Few cars can match the all-round versatility of the small hatchback. Cheap to run, good to drive and stylish, the small hatch usually sits between the city car and small family car segment. This means they are compact in size but large enough to carry four adults and a useful amount of luggage.
Prices for new small hatchbacks tend to range from £15,000 to £20,000. Opt for a premium or high-spec small hatch and you can easily spend upwards to £25,000. As a used buy, you'll be looking at around £10,000 for a car that's one or two years old and £2000 for something that's eight years old.
Want a class-leading small hatch? Look no further than the 2020 Volkswagen Polo. We rate it as the best in the business, with its upmarket interior, comfortable seats and driver-friend road manners making it easy to use on a day-to-day basis. Other cars our team rate highly are the Ford Fiesta, Audi A1 and SEAT Ibiza.
Audi A1
30 TFSI S Line 5dr
Manufacturer Approved
Aberdeen Audi

Kincardineshire, AB123JG
PCP: £300.71/mo
Representative example: Contract Length: 36 months, 35 Monthly Payments: £300.71, Customer Deposit: £2,998.00, Total Deposit: £2,998.50, Optional Final Payment: £9,955.00, Total Charge For Credit: £3,488.35, Total Amount Payable: £23,478.35, Representative APR: 8.9%, Interest Rate (Fixed): 8.88%, Excess Mileage Charge: 4.78ppm, Mileage Per Annum: 10,000
Audi A1
30 TFSI 110 Sport 5dr
Manufacturer Approved
Listers Audi Stratford-upon-Avon

Warwickshire, CV370AH
PCP: £249.98/mo
Representative example: Contract Length: 36 months, 35 Monthly Payments: £249.98, Customer Deposit: £3,067.00, Total Deposit: £3,067.50, Optional Final Payment: £11,549.00, Total Charge For Credit: £2,915.80, Total Amount Payable: £23,365.80, Representative APR: 6.9%, Interest Rate (Fixed): 6.67%, Excess Mileage Charge: 4ppm, Mileage Per Annum: 10,000
Audi A1
25 TFSI S Line 5dr
Manufacturer Approved
Sinclair Audi Swansea

Glamorgan, SA18QY
PCP: £270.09/mo
Representative example: Contract Length: 36 months, 35 Monthly Payments: £270.09, Customer Deposit: £3,052.00, Total Deposit: £3,052.50, Optional Final Payment: £11,552.50, Total Charge For Credit: £3,708.15, Total Amount Payable: £24,058.15, Representative APR: 8.9%, Interest Rate (Fixed): 8.84%, Excess Mileage Charge: 4.78ppm, Mileage Per Annum: 10,000