Best small hatchbacks for £5000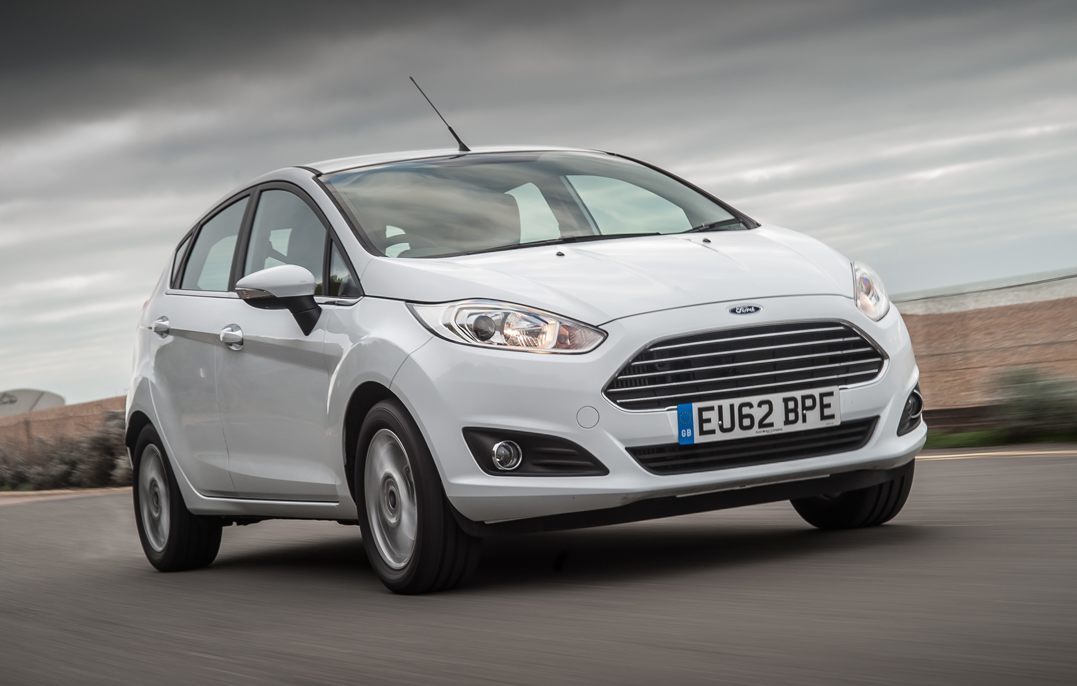 You don't need a big budget to buy a high quality and reliable used small car.
Our team of second-hand car experts have searched our cars for sale to uncover the top 10 used buys for £5000 or less.
These affordable small hatchbacks will give you good fuel economy, cheap insurance and high levels of comfort. We think they are perfect for short or long journeys, with spacious interiors and a good-sized boot. Looking to downsize your daily driver? Look no further.
Ford Fiesta
Year launched: 2013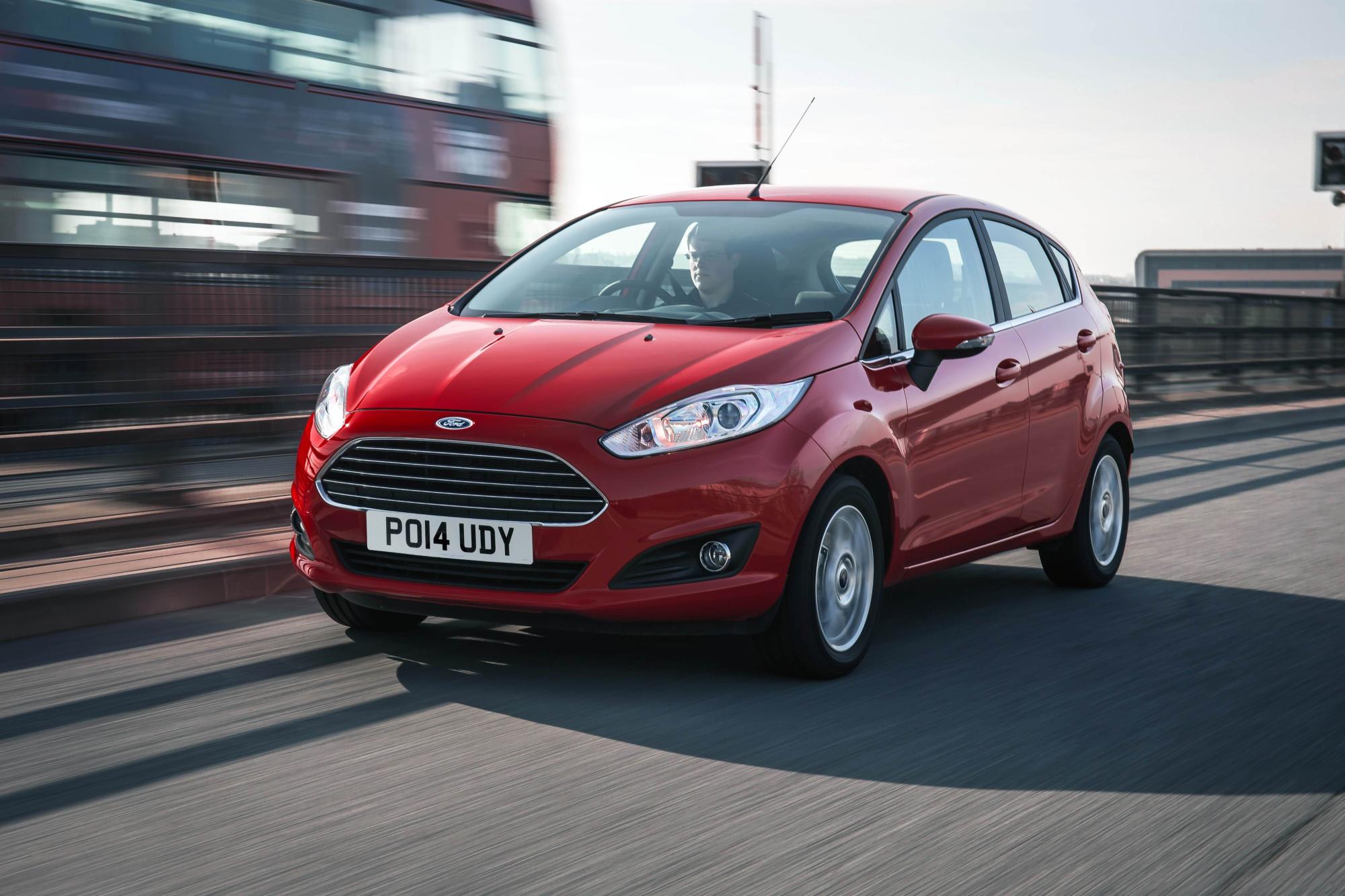 We challenge you to find an adult who has never driven or travelled in a Ford Fiesta. It's been the UK's best selling car for many years and is a common sight on the road. This means there is a huge choice of high quality used models for £5000 or less.
It's easy to understand the Fiesta's universal appeal. All versions are easy to drive, comfortable, and cheap to run. There's a rich choice of engines, too, with many getting the option of a manual or automatic gearbox. Fuel economy ranges from 40-60mpg and insurers tend to see the Fiesta as low risk, which means premiums are usually affordable.
Inside, the Fiesta is spacious and comfortable. The controls are very easy to navigate, with everything centred around the middle of the dashboard. You get the choice of three- or five-door models for £5000, and both will easily accommodate four large adults on a long journey.
Dacia Sandero
Year launched: 2013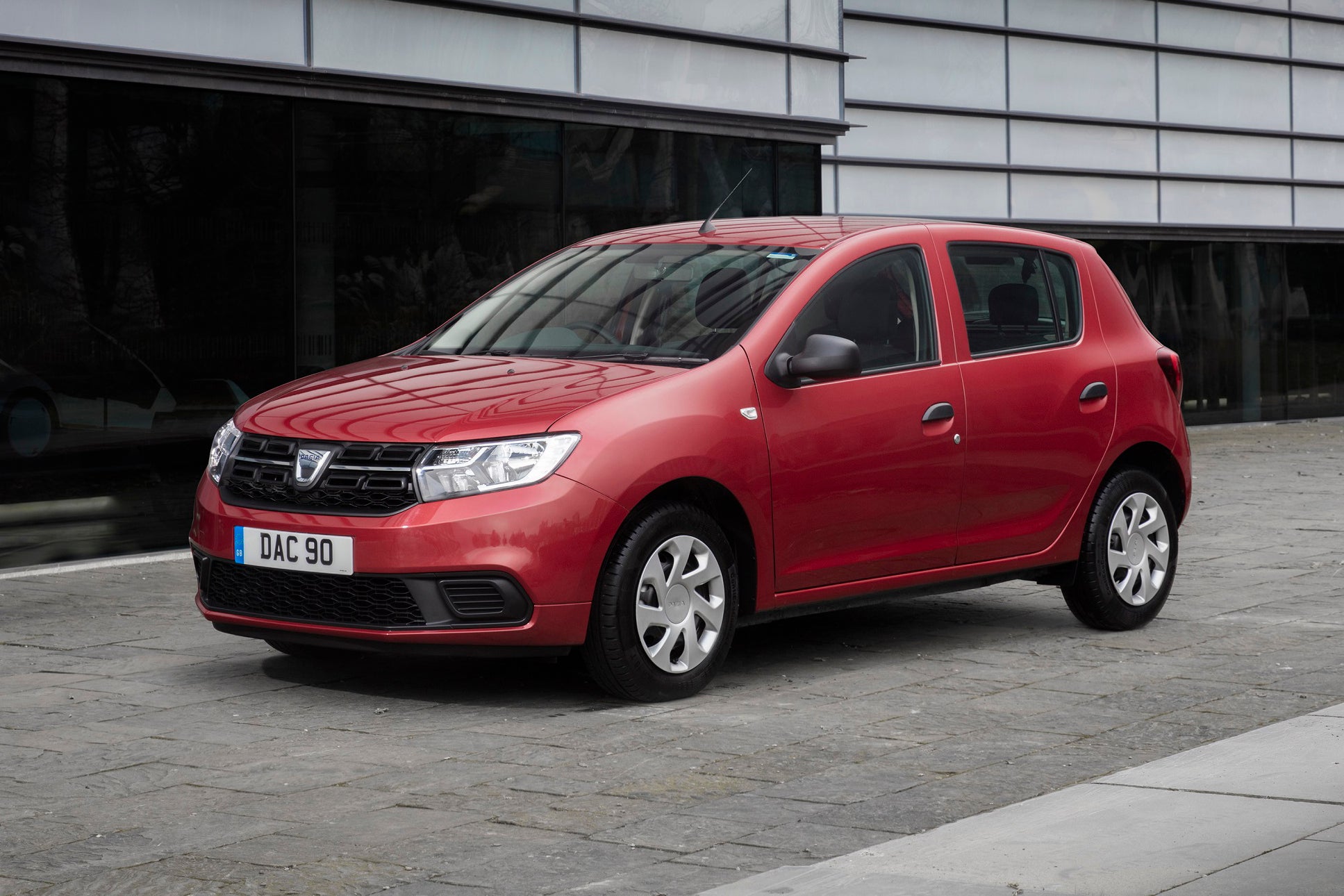 The Dacia Sandero is the cheapest new car in the UK, which means there are lots of good deals on the second-hand market. Indeed, armed with £5000, you should be able to find a good two or three-year-old Sandero with modest mileage.
If you want back to basics motoring then this is the car for you. The Sandero's interior feels like a throwback to a hatchback from 10-years ago, with large plastic dials and buttons operating the radio, heating and ventilation. Visibility is really good, thanks to the large windows and thin window pillars.
The Sandero is very capable. It's roomier than many of its rivals and does the basic things very well. Admittedly, the interior feels cheap and road handling is a little rough around the edges, but as a value for money proposition the Sandero is hard to fault.
Suzuki Swift
Year launched: 2010

The Suzuki Swift is something of a used car gem. All versions are efficient, practical and comfortable. Suzuki also has an incredibly strong reputation for reliability, which makes the older generation Swift a dependable used buy.
It is fun to drive, with nimble handling and nicely weighted steering. The pedals and manual gearbox are slick, which makes the Swift a relaxing car to drive. If you can, try and buy a model in SZ4 trim - these get automatic air conditioning, alloy wheels, electric window and cruise control. Avoid the sparse SZ1 models, however, these don't even get air con.
Suzuki has a knack for building small cars that are practical and comfortable. The Swift is a fine example of this, with a spacious interior and five firm but supportive seats. The 1.2-litre petrol is a peach, too, returning around 55mpg.
Skoda Fabia
Year launched: 2007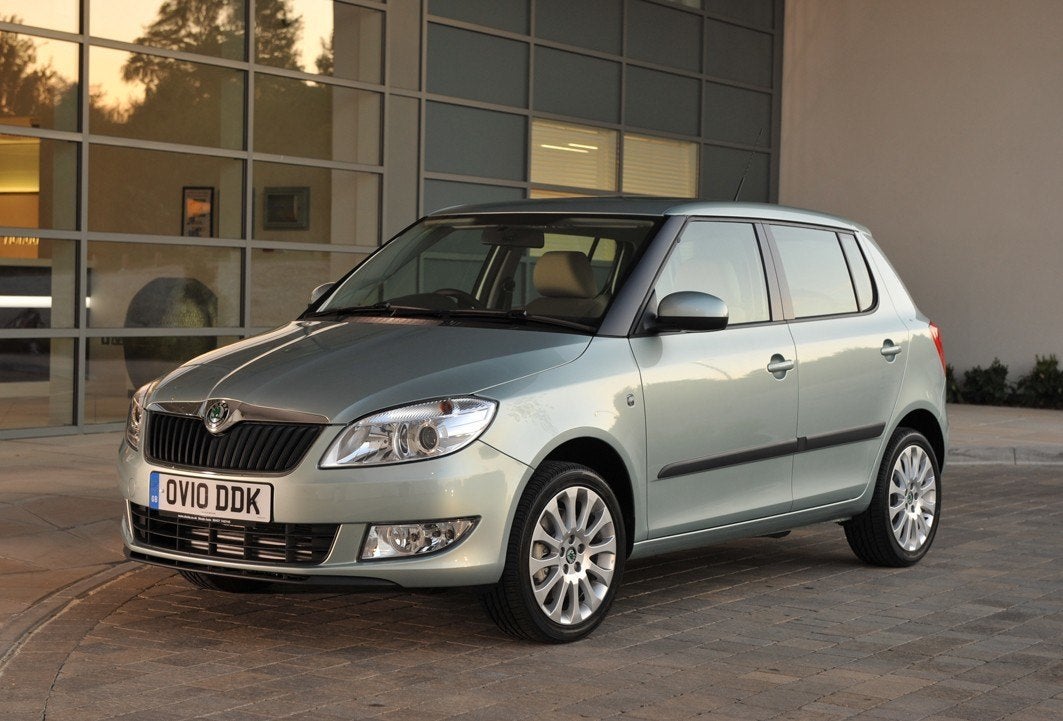 The Skoda Fabia is a safe and sensible used hatchback that blends big car practicality with small car value. It measures just four metres in length, but Skoda's smart interior packaging provides a spacious and comfortable travel space for up to four people.
The Fabia isn't the sharpest small hatch to drive, the steering is a little light and lifeless, but the road handling is safe and predictable. The mechanical set-up is focussed towards comfort, which means the suspension will easily iron out road imperfections, like potholes, but it does in a noisy manner with the occasional thud.
You get a comprehensive choice of engines. We think the Fabia works best with the 1.2 or 1.4-litre petrol. Both are good to drive with sprightly performance. This gives the Fabia a rewarding boost when navigating hills. A 1.6-litre diesel is also available and returns around 65mpg.
Honda Jazz
Year launched: 2015

The Honda Jazz is a versatile compact hatch that puts many of its larger rivals to shame when it comes to practicality. We think it's one of the best looking cars in this list, while its 'magic seat' system allows you to lift and fold the rear seats to maximize the load space.
The Jazz sits higher from the road than its small hatch rivals, which means you get a commanding driving position with an excellent view of the road. The ride quality is also one of the best in this class, which explains why the Jazz is a popular small car with older drivers.
The 1.4-litre petrol with the CVT automatic gearbox is one of the most relaxing cars to drive, with its soft acceleration and smooth gear changes providing sedate but rewarding performance. The steering is light but accurate, too, which means parking is a breeze.
Toyota Yaris
Year launched: 2011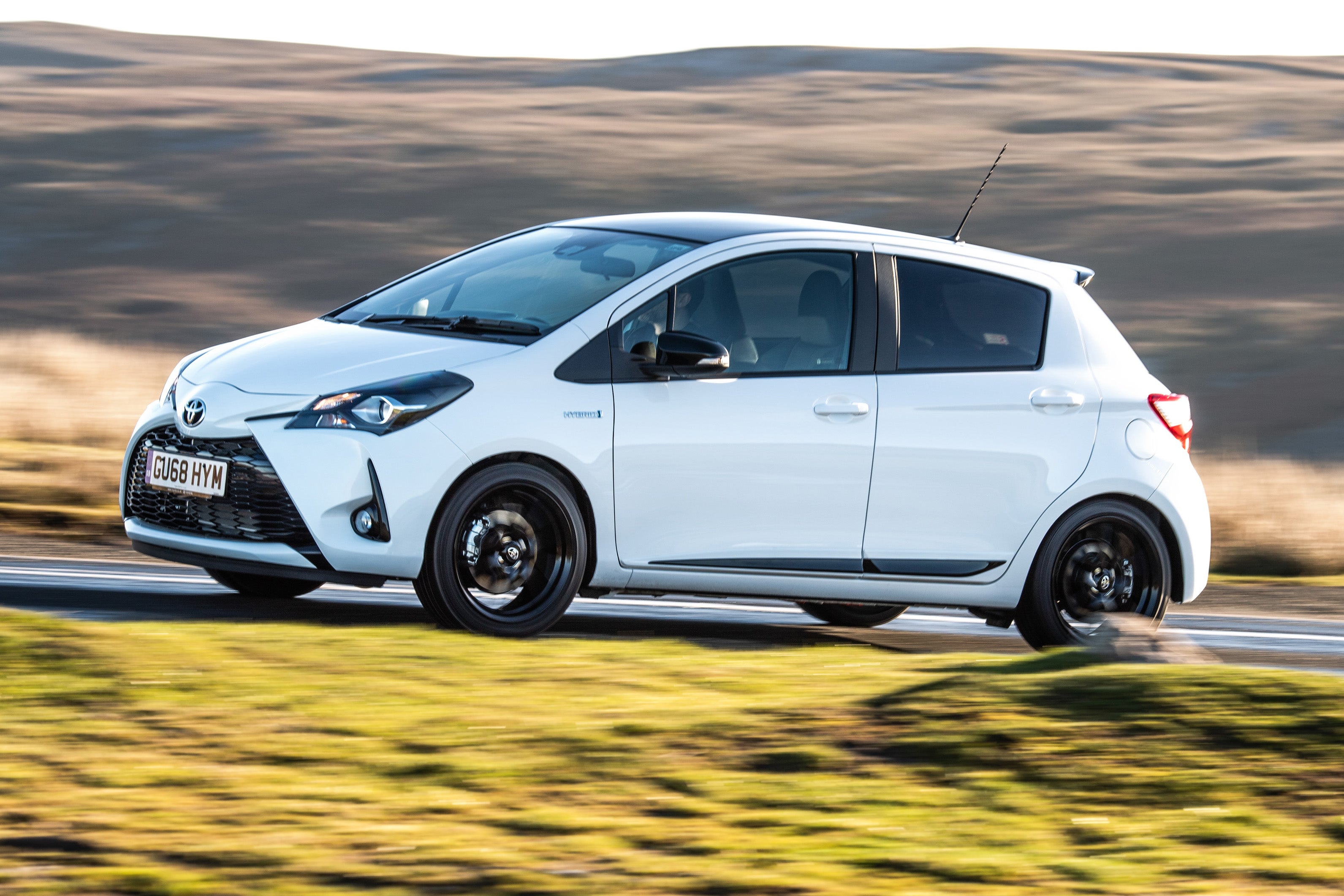 The personification of good old fashioned value for money, the Toyota Yaris is one of the most underrated used hatchbacks in the UK. All versions are rewarding to drive, cheap to run and offered with some of the best petrol engines in the small car business. What's more, being a Toyota, it has a super-strong reputation for reliability and build quality.
The interior of the Yaris isn't as posh or as luxurious as some of its rivals. But its hard and scratchy plastics are hardwearing and easy to clean. You also get a good driving position, with lots of adjustment that makes it easy to get comfortable. The high roof provides lots of headroom and the five-door layout (there is no three-door model) means passengers can get in/out without leaving muddy footprints on the back of your seats.
You get the choice of petrol, diesel or hybrid power. We'd recommend the 1.3-litre petrol. It's punchy and quiet. You also get the choice of smooth shifting manual or automatic gearboxes.
Kia Rio
Year launched: 2011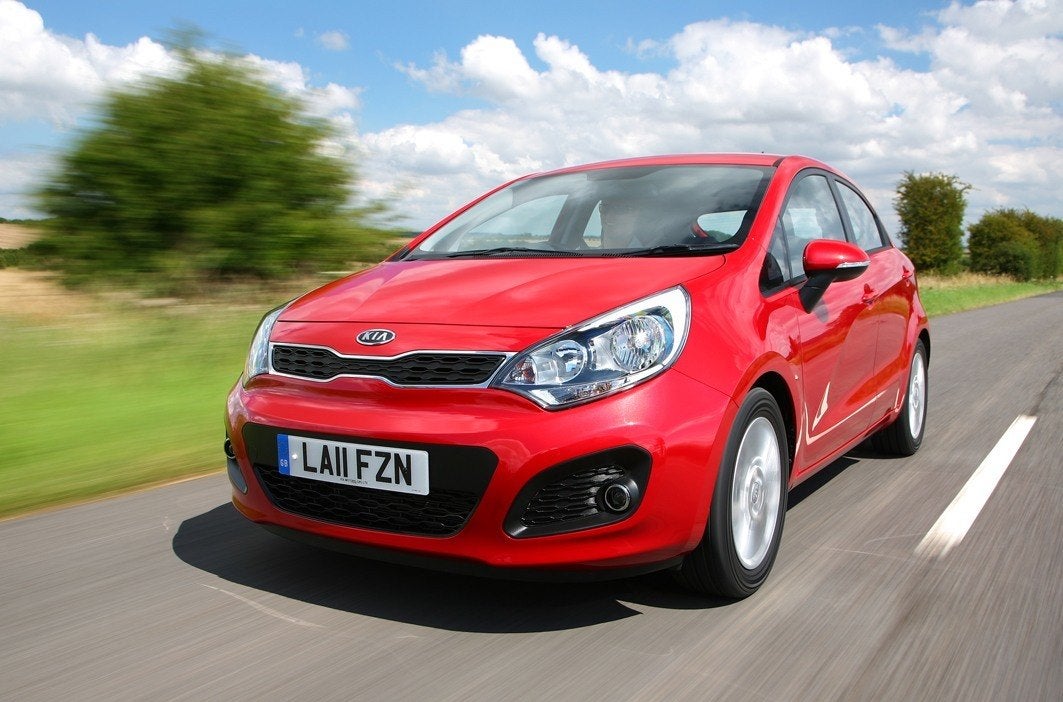 The Kia Rio isn't the most exciting small car to look at. The styling is bland and forgettable in almost every way. However, if you can look past the generic styling, you'll discover a great little car. What's more, you might even find a £5000 Rio with some of its seven-year manufacturer warranty still left on its book.
Few small cars can match the value-for-money proposition of the Kia Rio. It's well-made, cost-effective to run and pleasant to drive. The road handling isn't as good as the Ford Fiesta, but it's soft, safe and accurate.
The Rio is available as a three- or five-door. All models get a 288-litre boot and the loadapace is wide, which means it can accommodate bulky items. Mid-spec '3' or '4' models are the ones to aim for when buying used. These get air conditioning, electric windows and a smart leather-trimmed steering wheel and gearstick.
Hyundai i20
Year launched: 2009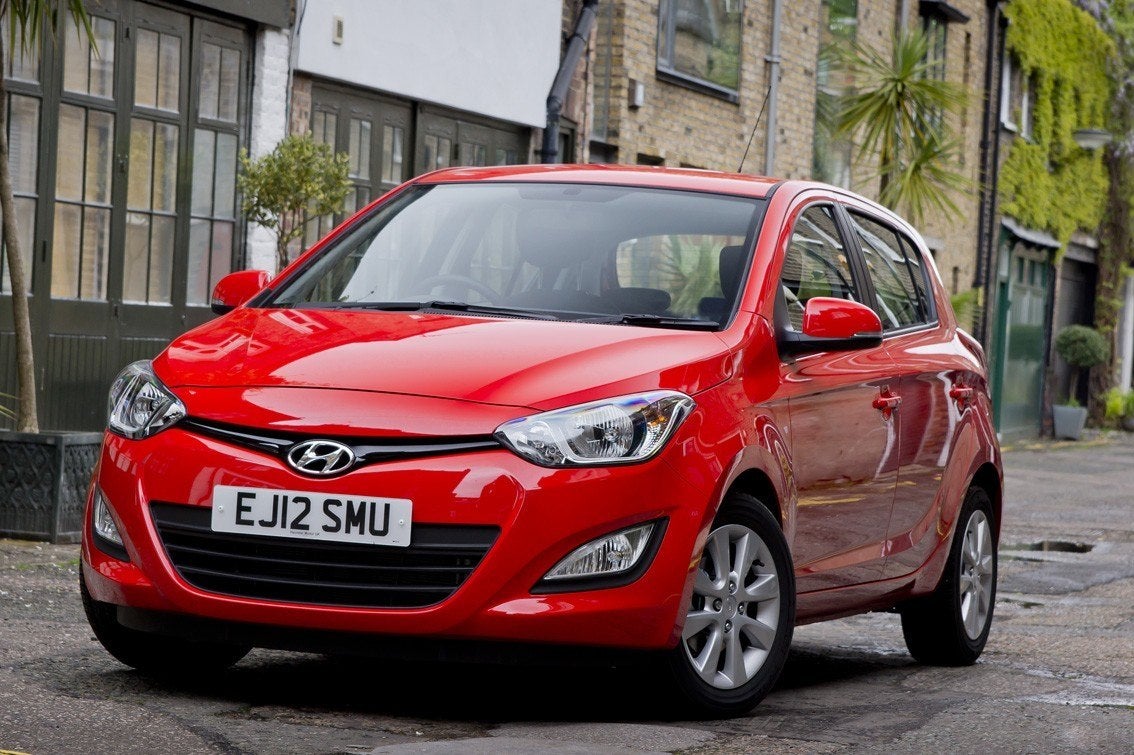 You can buy the original Hyundai i20 with a budget of £5000. It was launched in 2009 provided the boost in quality Hyundai needed to become a serious contender in the small hatch class. However, if you are spending £5000, we'd recommend choosing the facelifted i20 (sold from 2012) as this is by far the best model to own.
Like the Kia Rio, the i20 is a little forgettable in the styling department but its bland exterior hides a very good small car. The interior is neatly laid out, comfy and easy to use. Everything within the driver's reach. Road and engine noise is kept to a minimum, too, which makes motorway cruising a pleasant experience.
Engine choices include efficient petrol and diesels but we'd recommend the former. The 1.2-litre is advertised with 54mpg and is a good performer. Not only is it rev-happy, for meaningful performance, but it's paired with a slick five-speed manual gearbox.
Vauxhall Corsa
Year launched: 2014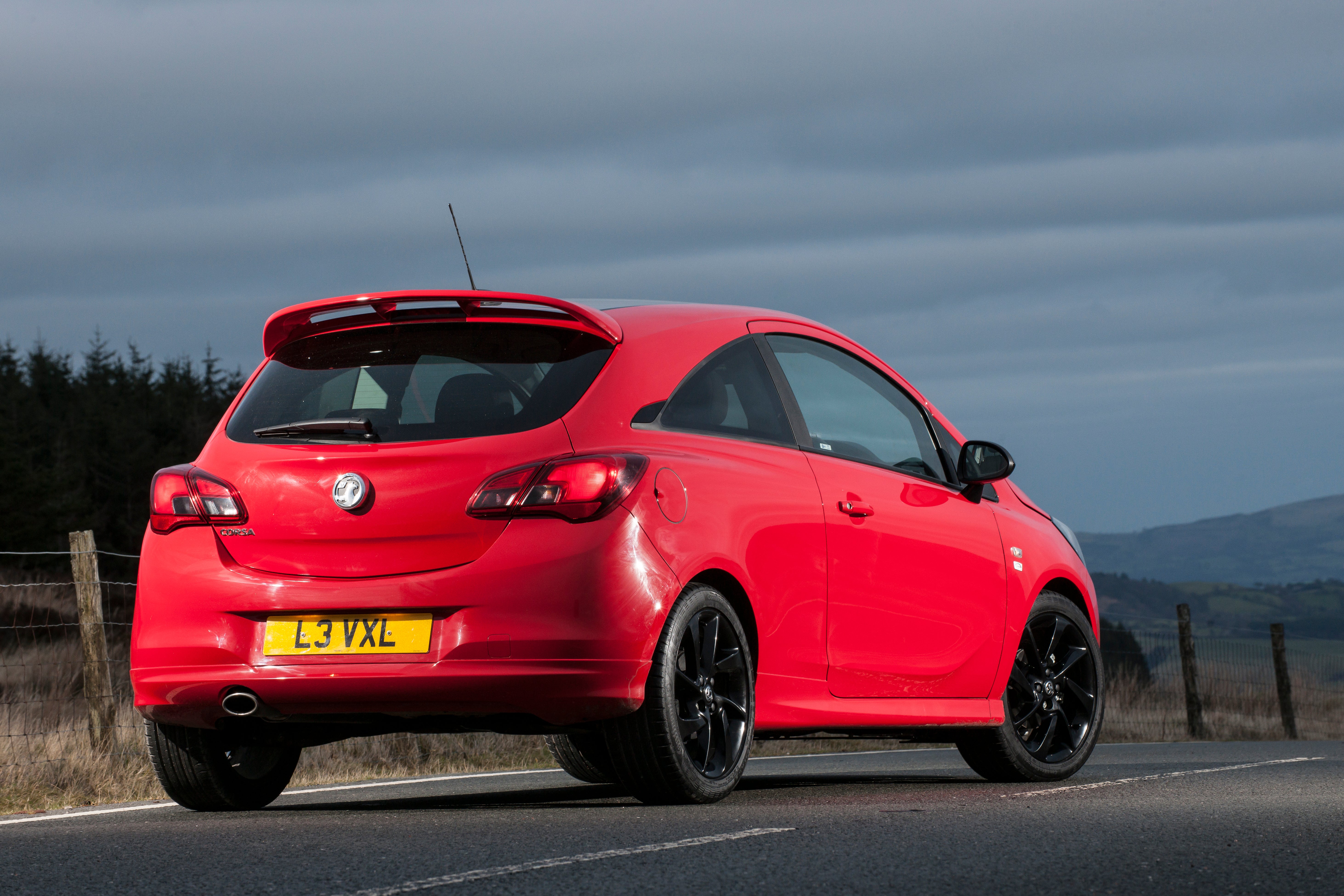 The Vauxhall Corsa, like its arch-rivals the Ford Fiesta, is a small hatchback that sells in large numbers in the UK. This means you are not short of choice when buying a second-hand car with a budget of £5000. It also means you can be quite choosy on spec and condition, simply because there are thousands on the second-hand market.
The Corsa's mechanical set-up is more comfort-orientated than the Fiesta, which makes the latter sharper to drive and more rewarding on a twisty A road. However, the Corsa has good ride quality and only the sporty models on large wheels will transfer any rattles or bumps from the road to the interior.
All of the engines are good on fuel economy and refinement is fine across the range. Both the 1.0 and 1.2-litre petrols are cheap to run. The only area where the Corsa can become confusing is in its equipment levels. There are a lot of trim levels to choose from and the basic Life and Sting models may not include essentials like air conditioning.
Mazda 2
Year launched: 2007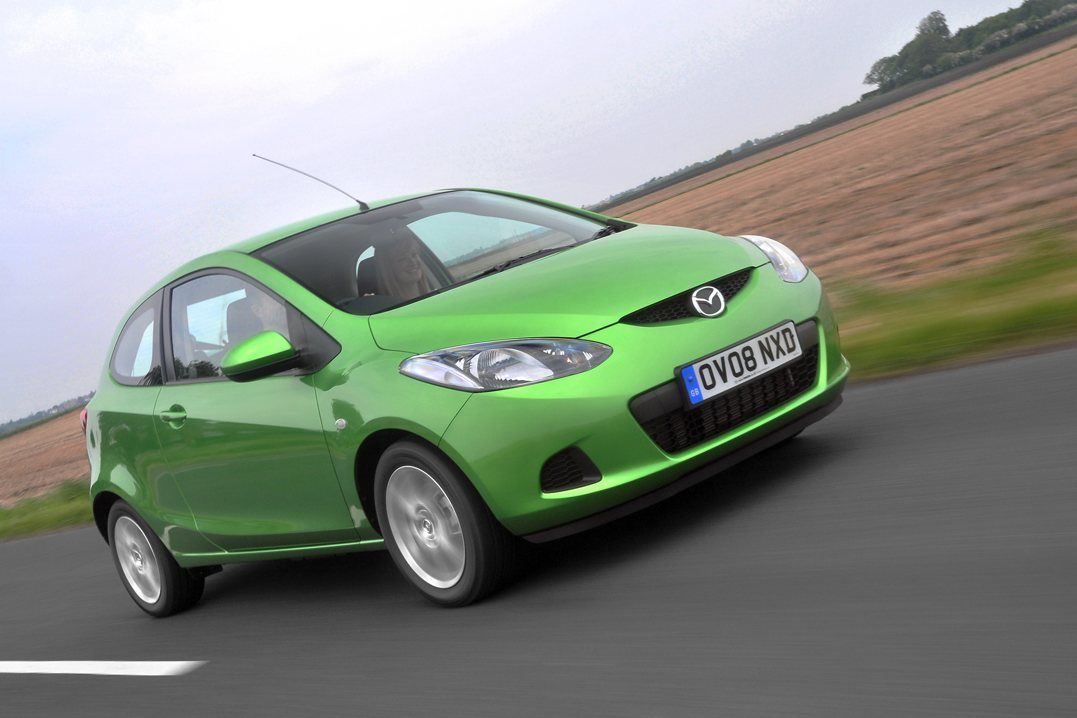 The Mazda 2 is a desirable used small hatchback, with its strong build quality and driver-friendly nature making it popular with young drivers. The '2' was launched in 2007, but we'd recommend seeking out a model built after 2011, as these benefit from midlife updates that include smoother suspension.
The Mazda 2 is great to drive, with nicely weighted steering and pedals. This means you feel quite involved with the car's road handling, as you whisk along a twisty road. We rate it as highly as the Ford Fiesta to drive - it's that good.
Most used models are powered by the 1.3-litre petrol engine, which is a frugal performer. Advertised fuel economy is around 55mpg, which makes the Mazda 2 a cheap car to run on a daily basis. The suspension on the post-2011 models is also excellent, which makes the '2' a comfortable car for long journeys.
Once the smallest model in a manufacturer's line-up, the humble small hatch has evolved over the years into a compact family car that pairs good road handling with low running costs. The best small hatchbacks will have little trouble carrying four large adults in comfort, plus a couple of large suitcases in the boot. If you want something smaller, you'll need a city car.
A new small hatchback will start in the region of £15,000 and rise to £20,000 for high-spec models. As a used buy, you'll be looking at £10,000 for a car that is one or two years old and £2000 for something that's eight years old. Small hatchbacks tend to be affordable to run, thanks to their economical engines and low insurance bands.
The Ford Fiesta is the best used small hatchback for £5000. All versions are easy to drive, comfortable and economical. What's more, with thousands on the second-hand market, you can afford to be quite choosy when it comes to condition and spec. We also rate the Suzuki Swift and Dacia Sandero highly.
Ford Fiesta
1.25 Style 3dr
Pentagon Ford Runcorn

Cheshire, WA72XP
HP: £130.37/mo
Representative example: Contract Length: 36 months, 35 Monthly Payments: £130.37, Customer Deposit: £750.00, Total Deposit: £750.00, Total Charge For Credit: £602.32, Total Amount Payable: £5,602.32, Representative APR: 8.9%, Interest Rate (Fixed): 1.83%