Best small SUVs and crossovers 2022


The best small SUVs and crossovers are some of the most popular cars on sale at the moment.
While family buyers used to flock to conventional hatchbacks like the Ford Focus or desirable premium cars like the BMW 3 Series, the world has moved on and small SUVs are the cars that everyone wants.
It's easy to see why as well. The best small SUVs (often referred to as crossovers or SUV crossovers) take the best bits of hatchbacks, family cars, SUVs and even people carriers. The result are cars with a smaller footprint than a SUV, but still with bags of practicality and cheap running costs. That's not forgetting high driving positions and rugged 4x4 looks.
The best small SUVs and crossovers now cover all sorts. Larger models include the likes of the Nissan Qashqai and SEAT Ateca, even the MINI Countryman (yep, that's classed as a SUV crossover) is included in that list. These small SUVs make sense as a family car due to their extra practicality over a hatch like the Ford Focus.
Then there are smaller SUV crossovers, usually based on cars like the Ford Fiesta. These have proved very popular with younger buyers, those downsizing or as second cars to be used as a runabout. So you're taking of cars like the Nissan Juke, Renault Captur and Volkswagen T-Cross. They tend to be easier to park and drive (especially if you do most of your driving around town) thanks to the raised driving position and are usually cheap to run too.
Don't forget, if you find what you're looking in our list to the best small SUVs and crossovers, each car has a links to our latest used stock for each model.
Ford Puma
Year launched: 2020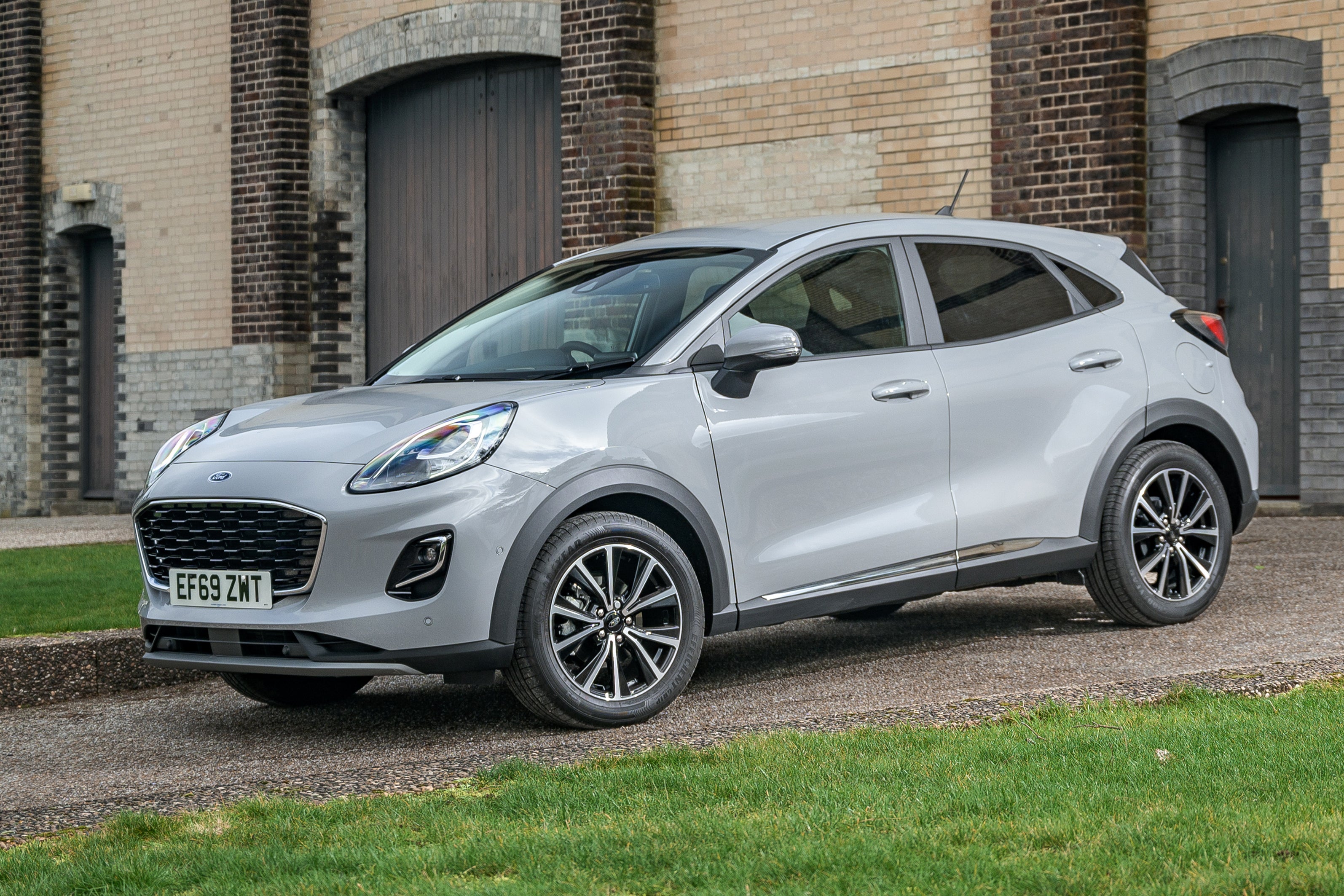 The Ford Puma is one of the best small SUVs on heycar. It's a simply brilliant alternative to the Nissan Juke that can be picked up for less than £20,000.
Being a Ford, it's a lot of fun to drive, with handling akin to the Ford Fiesta on which it's based. There's a superb mix of petrol engines on offer, including some with mild-hybrid assistance and even a hot Puma ST model.
While it's not as big as some alternatives, the Ford Puma is still a very practical little car. Its party piece is the so-called 'megabox' underneath the boot floor, which even comes with a drain plug so you can use it for washing your wellies or even cleaning the dog after a muddy walk. A brilliant crossover SUV.
Peugeot 3008
Year launched: 2016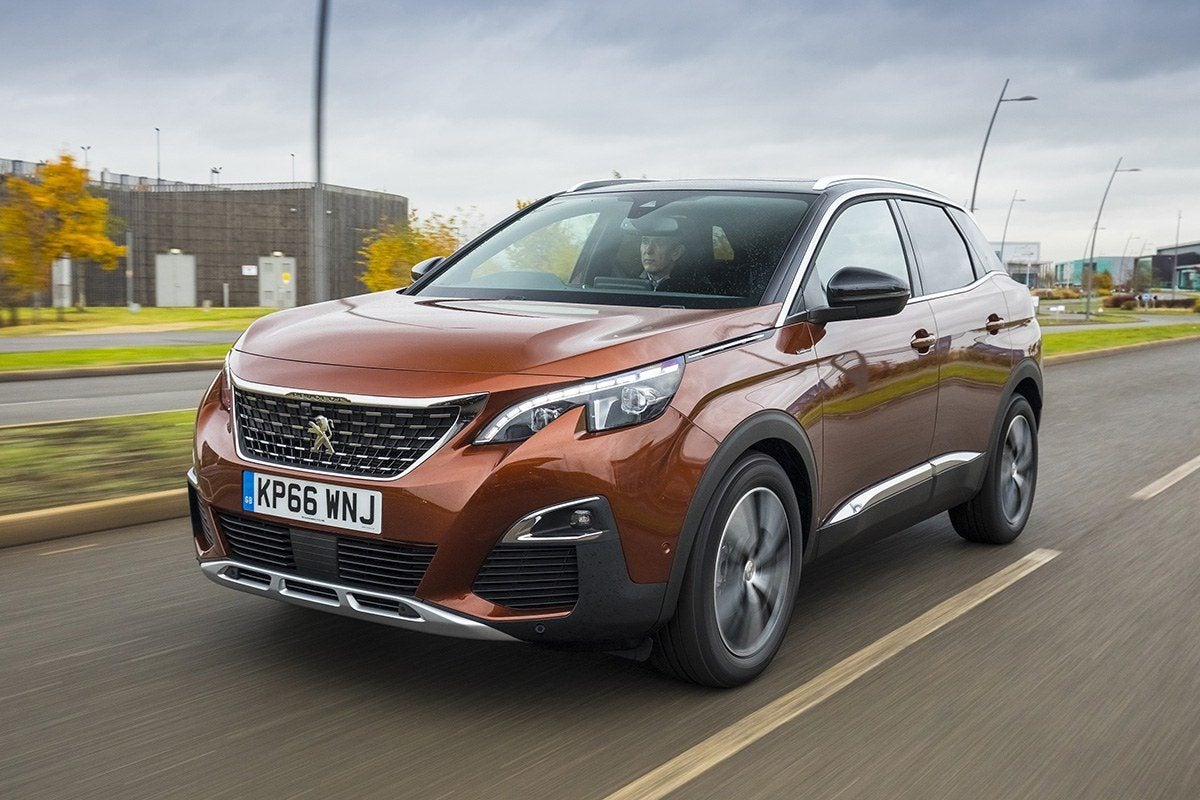 The Peugeot 3008 is quite simply a car that's very difficult to pick fault with. Not only is it much more stylish than a Nissan Qashqai, its futuristic cabin feels well made and it's good to drive. It'll be cheap. to run, too, with a wide range of petrol, diesel and hybrid engines intended to appeal to a wide range of buyers.
We'd go for the 1.2-litre PureTech petrol if you don't cover many miles, with a three-year-old example in desirable GT Line spec available for around £18,000.
If you're after something a little smaller, the latest Peugeot 2008 is equally easy to recommend, while the bigger 5008 is a 7-seat alternative.
Volvo XC40
Year launched: 2018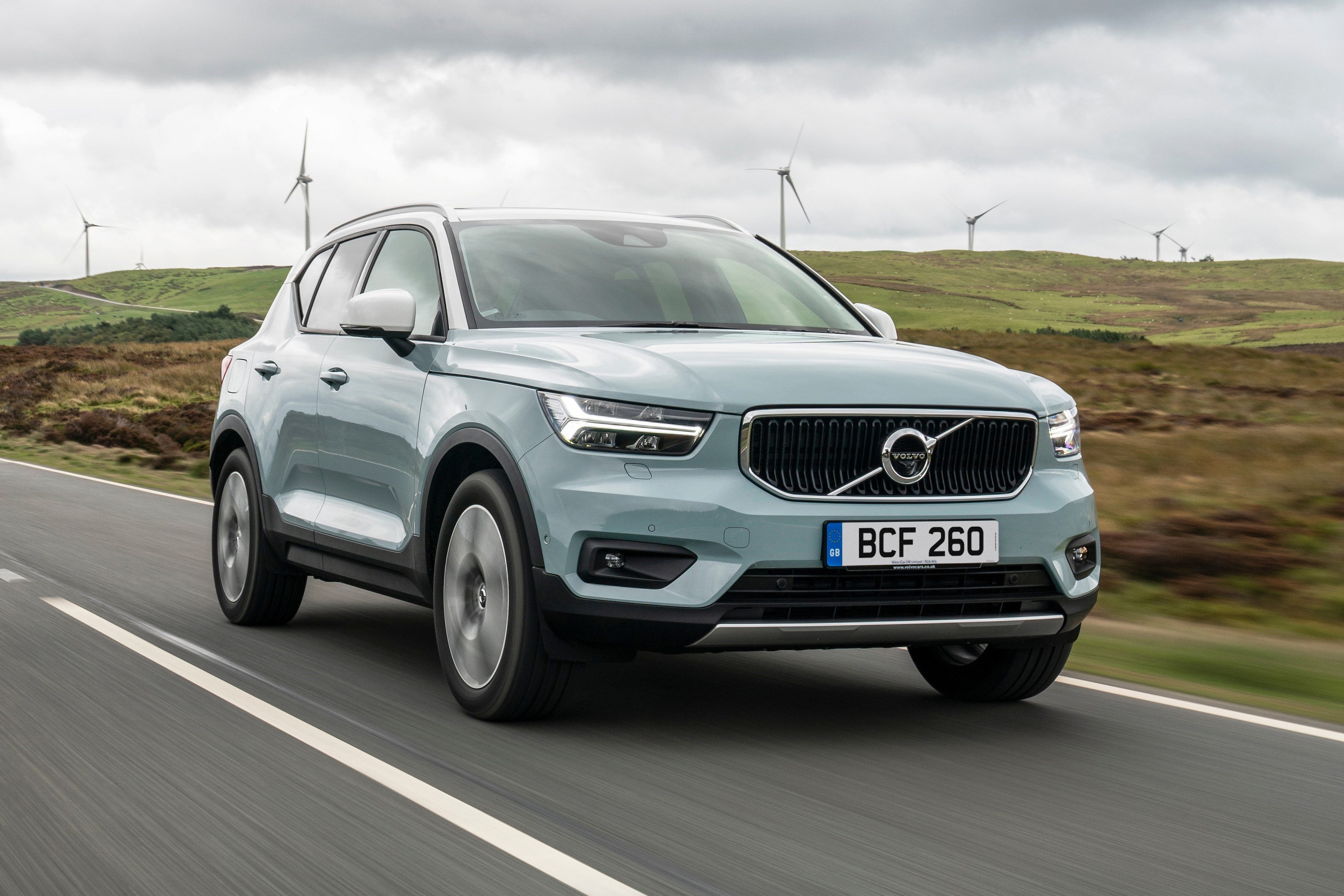 You might associate Volvo with boxy old estate cars but today it makes some of the sexiest SUVs on the market. Our favourite is the XC40 – it's an uber-stylish crossover that'll make you feel good about life every time you drive it.
The chunky-looking alternative to a BMW X1 or Audi Q3 is available with a range of petrol, diesel and hybrid engines – and there's even a pure-electric model known at the XC40 Recharge Pure Electric. You can also pick between two- or four-wheel-drive, allowing you to prioritise low running costs of go-anywhere capability.
Of course, being a Volvo, one of the XC40's selling points is its safety record. Not only does it perform extremely well in independent crash tests, it's also available with a whole host of clever tech to prevent you from being involved in an accident in the first place. Certainly one of the best small SUVs you can buy today.
Skoda Kamiq
Year launched: 2019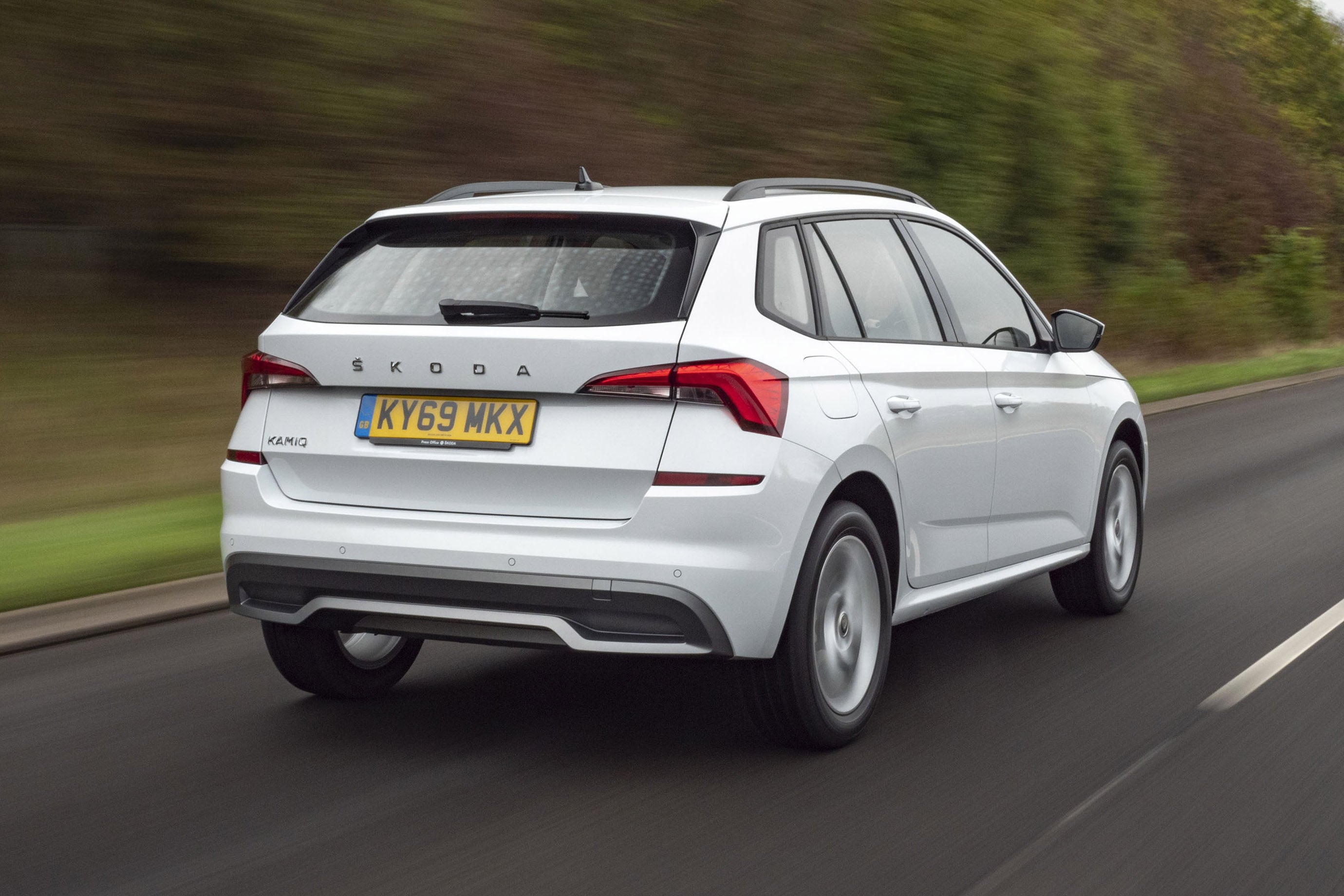 The Kamiq is a prime example of Skoda doing what Skoda does well. It's a no-nonsense family car that undercuts on price and over-delivers on practicality. Indeed, with a big boot and plenty of space for rear passengers, the Kamiq is a small SUV that's big enough to be your main family car.
Just £16,000 will get you an as-new pre-registered Kamiq in not-so-basic SE trim (the S is even cheaper). If you'd prefer a flashier model, a nearly-new Kamiq Monte Carlo could be yours for less than £22,000.
It'll be dirt cheap to run, too. OK, you can't buy a hybrid Kamiq, but the 1.0-litre petrol engine is capable of around 50mpg.
BMW X3
Year launched: 2018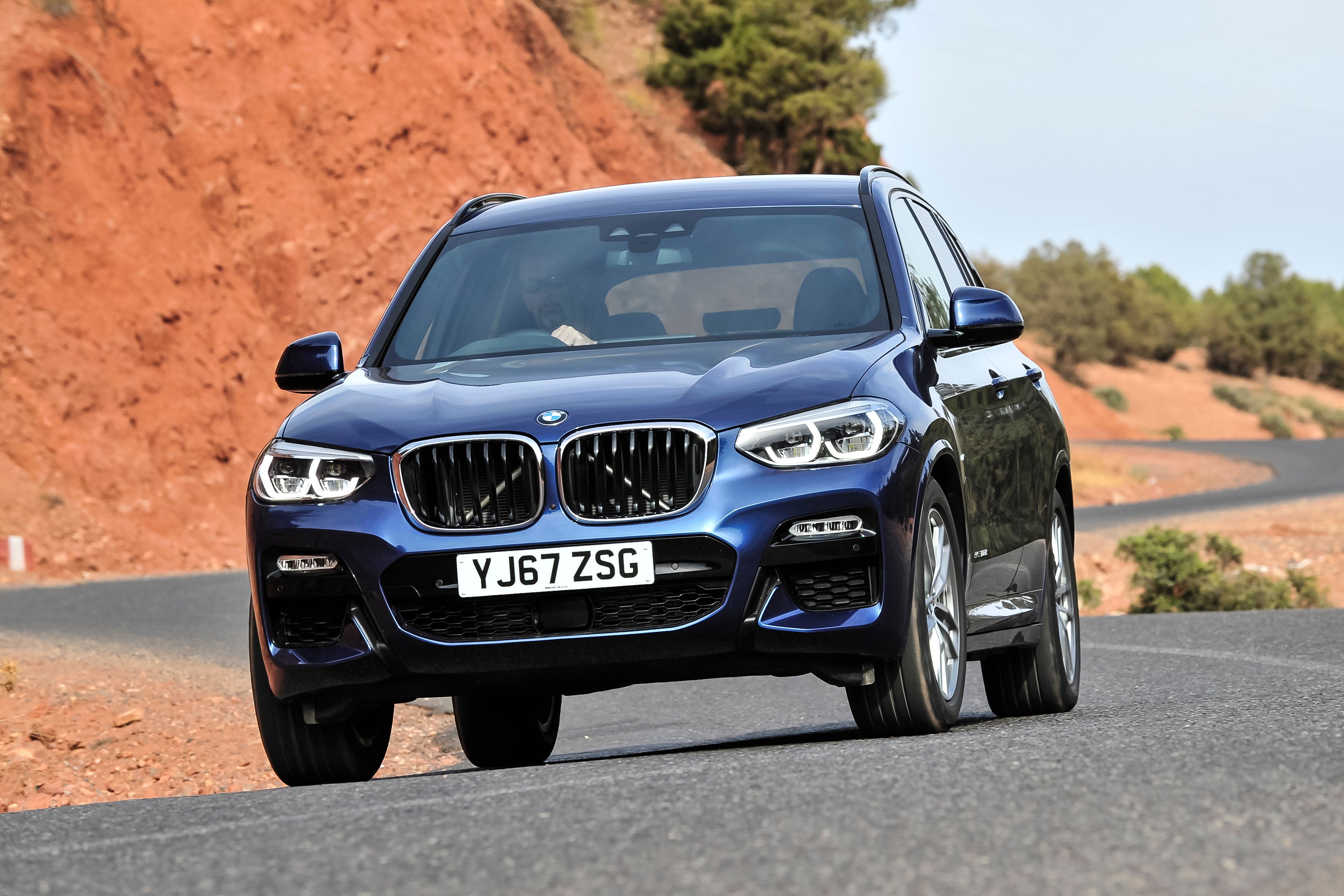 If you're looking for a small SUV that's great to drive, has a premium interior and is big enough to haul a serious amount of luggage, look no further than the BMW X3.
OK, it'll be a bit pricier than mainstream alternatives like the Volkswagen Tiguan, but the X3 should hold its value well and probably won't cost a great deal more over a few years. BMW might have form for skimping on standard equipment, but all X3 models come with leather seats, navigation and an electric tailgate. Even the most affordable models are far from basic.
There's the usual petrol and diesel models, as well as eco alternatives in the form of plug-in hybrids and even the electric iX3. Oh, and if you want something with a bit of poke, seek out the hot-hatch-rivalling X3 M.
Kia e-Niro
Year launched: 2019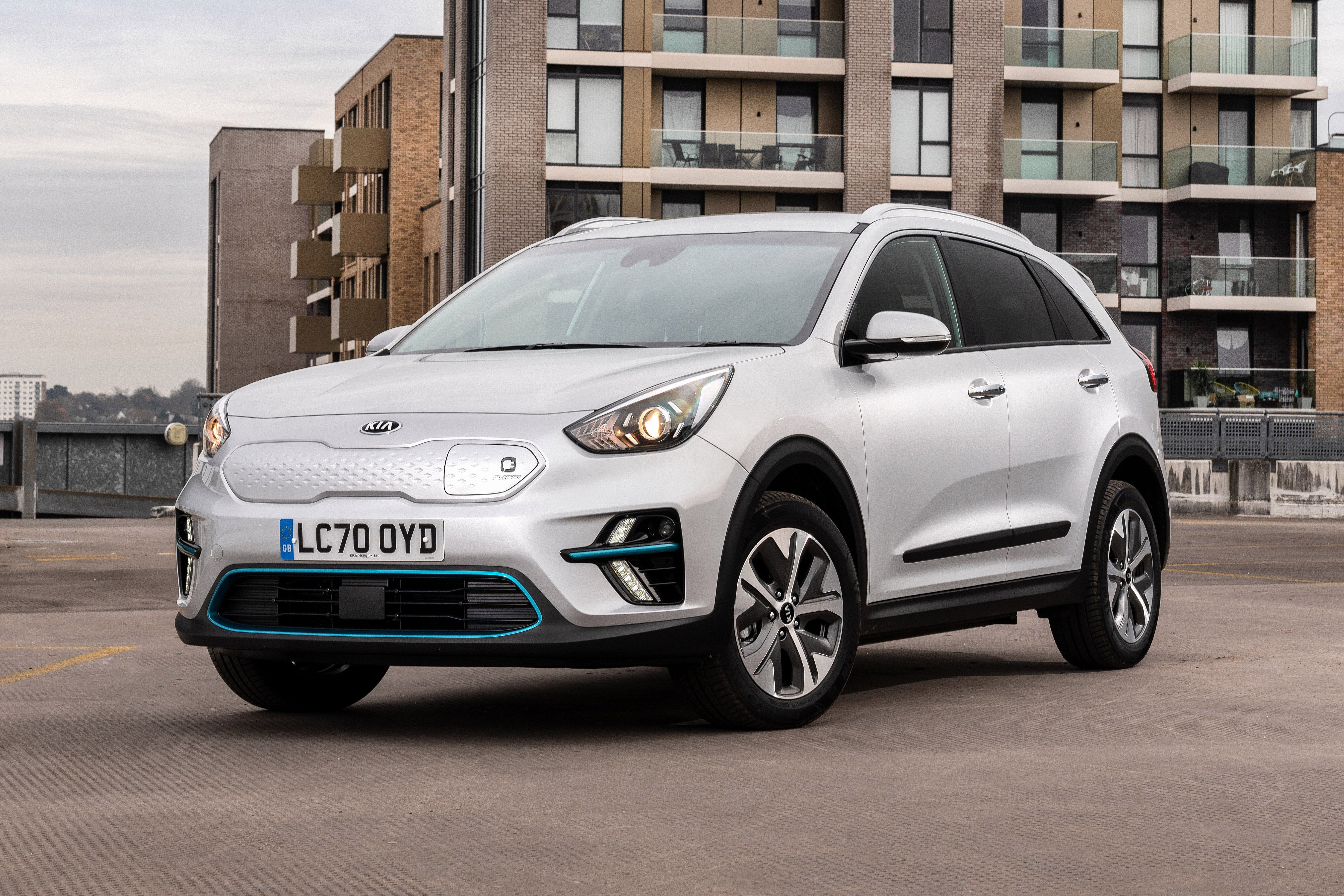 While electric cars traditionally appeal to city-dwellers, the Kia e-Niro boasts a 282-mile range and is practical enough to be used as your sole family transport.
Developed alongside the Hyundai Kona Electric, the e-Niro is more spacious than its Korean twin, hence its inclusion here. You could also look at the MG ZS EV if an electric crossover appeals, but its 163-mile range is laughable in comparison.
A new Kia e-Niro starts from around £33,000 after the government grant, but you can skip the queue by picking up a nearly-new bargain. Prices start from around £29,000.
MINI Countryman
Year launched: 2017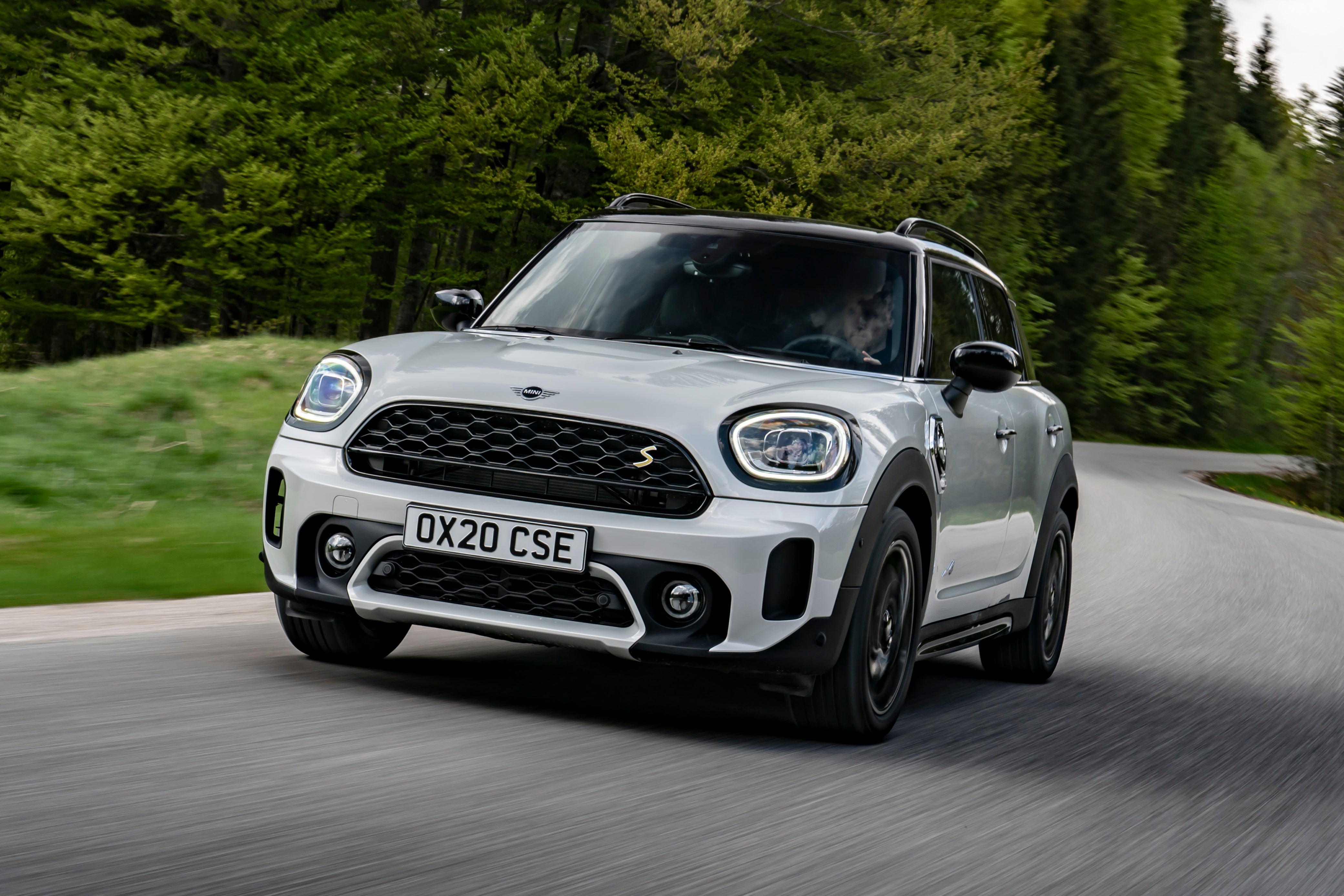 The MINI Countryman is quite a controversial car in some ways. It's the biggest car that the brand sells but we reckon it's also one of the best.
It's ideal for buyers who need a versatile family car but still want something that's stylish and fun to drive. MINI's worked wonders, really – the Countryman's got the go-kart handling of the MINI Hatch, but with enough space to carry the kids and their associated luggage. There's 450 litres of space in the boot, in fact, which is bigger than a lot of duller alternatives.
You can buy a MINI Countryman with a wide variety of engines – all of them very good and most of them extremely efficient. The basic 1.5-litre petrol is probably our pick of the bunch unless you cover mega miles, but the 2.0-litre motor uses in Cooper S and JCW models offers a bit more excitement.
Kia Sportage
Year launched: 2016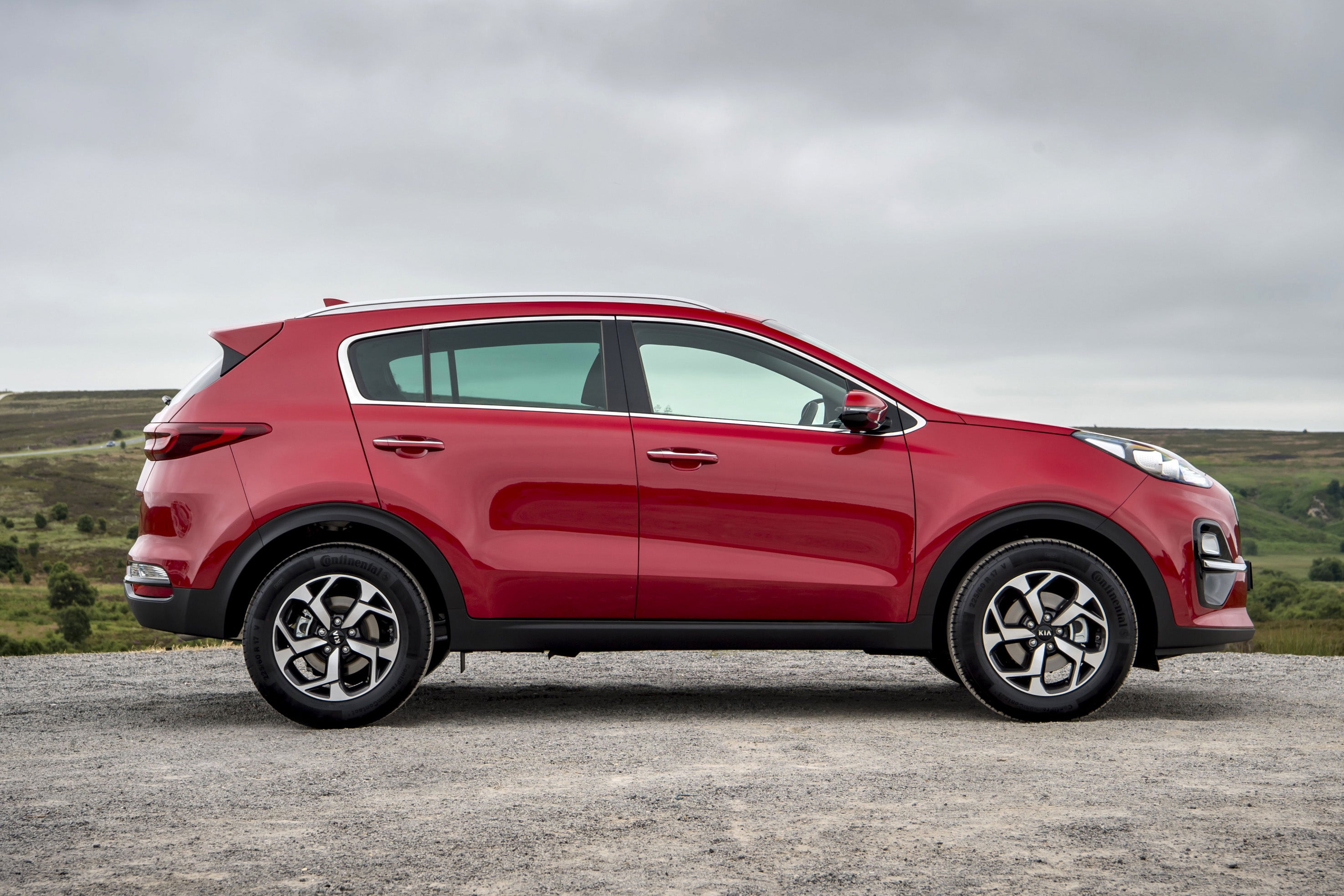 The Kia Sportage's gawpy looks were quite divisive when it first went on sale in 2016, but its ubiquity these days means it won't turn any heads in Tesco car park.
That success is well-deserved. Not only does the Sportage represent exceptional value for money, it also comes with a transferable seven-year warranty which means it should last well beyond the usual three-year PCP cycle.
While the Sportage might lack the wow factor of the Peugeot 3008, nor is it as fun to drive as a SEAT Ateca, it's a very comfortable choice with a magic carpet ride and loads of space for the family.
Volkswagen T-Roc
Year launched: 2017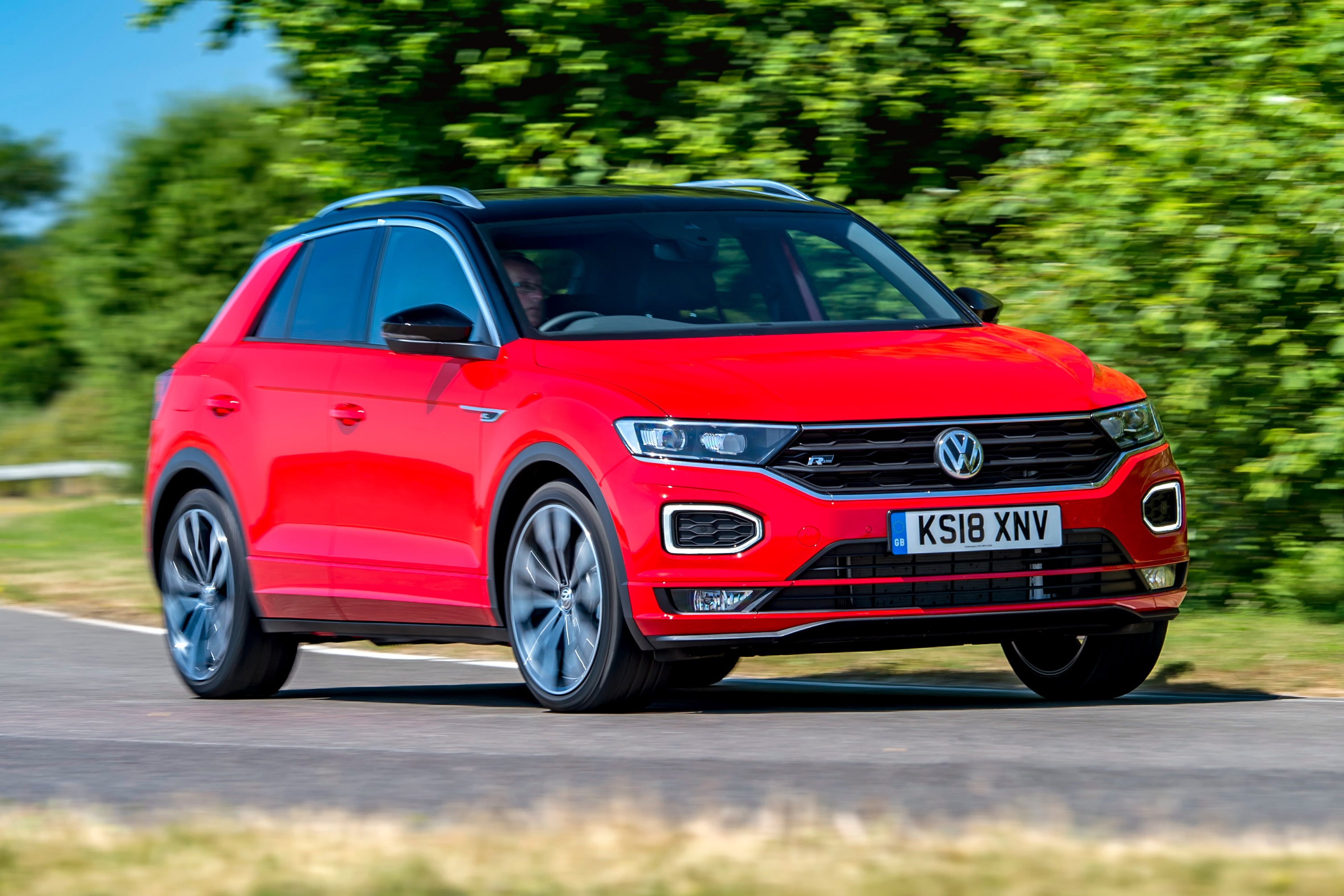 The Volkswagen T-Roc is essentially a Golf with more headroom and a higher seating position, which means it's one of the most desirable small SUVs on the market.
The T-Roc is intended to appeal to more stylish-conscious buyers than the Golf, the T-Roc is available in some bold colour schemes and you can even get some colourful dash inserts to brighten up the cabin. There's even a T-Roc convertible as well
It's certainly one of the more comfortable small SUVs out there, with a nice soft ride quality. If you're looking to carry more speed into corners, then the Golf will certainly lean less, but for many it's a compromise worth making.
A slight disappointment is the flimsy plastics that VW has chosen to use for some of the interior - for those looking for something a little more luxurious shout check out the pricier Audi Q2.
If you're after an even smaller Volkswagen SUV, the T-Cross is well worth a look too, while. the bigger Tiguan will appeal to family buyers.
Toyota RAV4
Year launched: 2019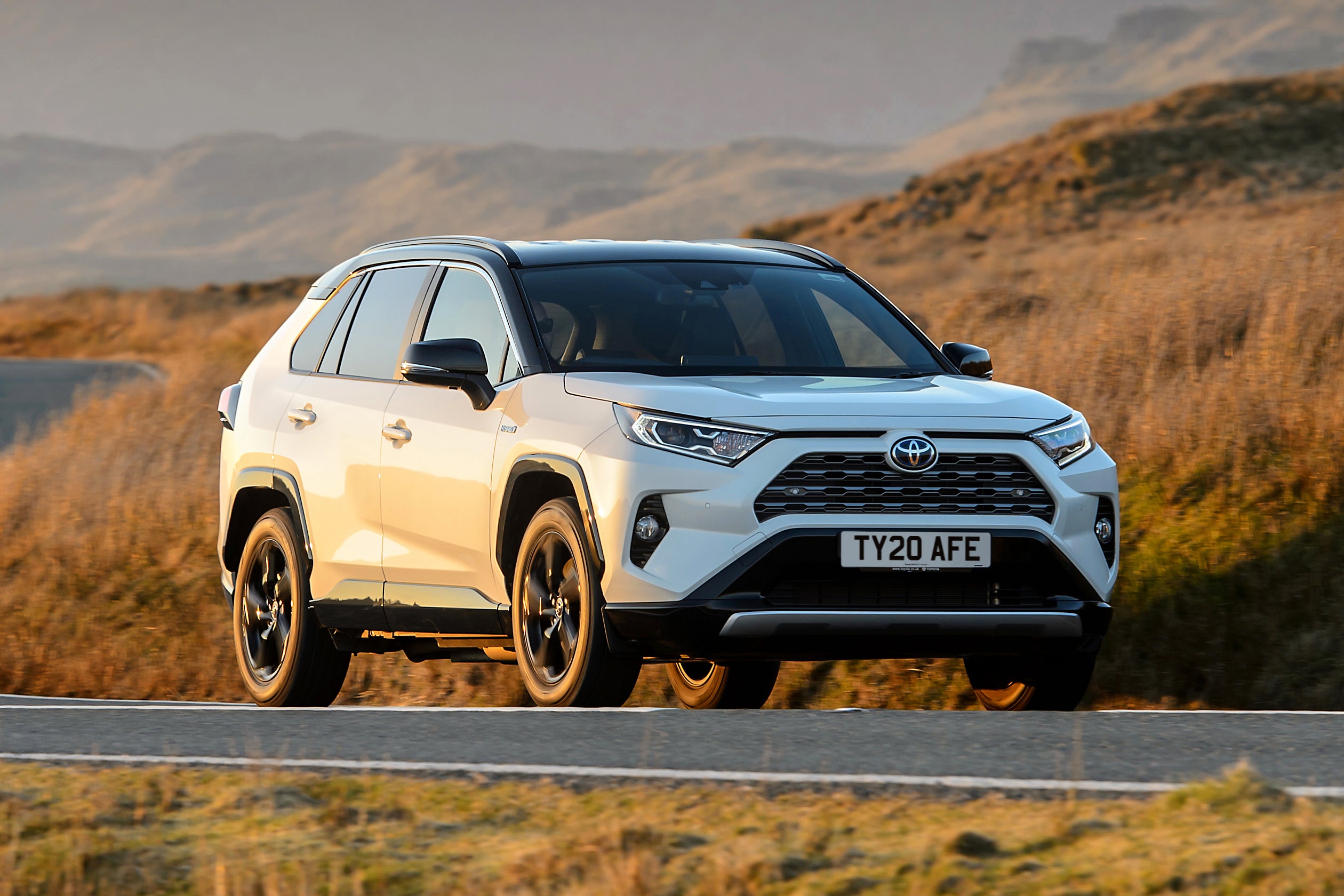 The Toyota RAV4 ought to be on your shortlist if you're looking for a 'forever' car. For a start, it's only available as a hybrid ('self-charging' or plug-in), which means it won't be banned from city centres any time soon. And the brand has reputation for reliability that is only excelled by its premium relation, Lexus.
As crossover SUVs go, the Toyota RAV4's quite a big one. You'll get more space than in something like a Nissan Qashqai, and it has that oh-so-desirable truck-like driving position that'll give you a bird's eye view of other traffic.
The catch? It's not cheap, but you can offset some of that by looking for a nearly-new model. A pre-registered RAV4 will set you back around £30,000.
Your small SUV questions answered
What's the difference between a crossover SUV and SUV?
A crossover SUV tends to be smaller than an SUV and isn't as capable off-road. SUVs traditionally offer larger boots and 4-wheel drive systems for off-roading and towing. In short, a crossover SUV will feel more like a car behind the wheel as it's designed on a car's platform, which makes it easier to park, drive, manoeuvre and get little ones in and out of car seats. An SUV like the Skoda Kodiaq or Land Rover Discovery will drive more like a truck so that it can cope with challenging terrains better. Saying that, most SUVs in the UK won't be traversing more than a muddy school car park.
What's the best small SUV?
The best small SUV is dependent on what you want. The market is saturated with small SUV crossovers though, so you've got plenty of choice. We'd suggest the Volvo XC40 as the best small SUV though - it's hard to beat as a high quality and comfortable SUV crossover, while if you want something more affordable, the Kia Sportage is hard to ignore.
Why are small SUVs so popular?
Small SUVS are so popular for a few reasons - namely style, ease of access and practicality. While some small SUVs, like the Ford Puma, are quite small - many offer a lot more practicality than a hatchback, with larger boots, more passenger space and more legroom. They're also easier to get in and out of, while the seat height makes you feel higher off the road and, thus, safer. A Porsche certainly looks and sounds better than a SEAT Ateca, but try getting in and out of one quickly when you're over 55.
Discover more expert guides from heycar