Best small SUVs and crossovers 2022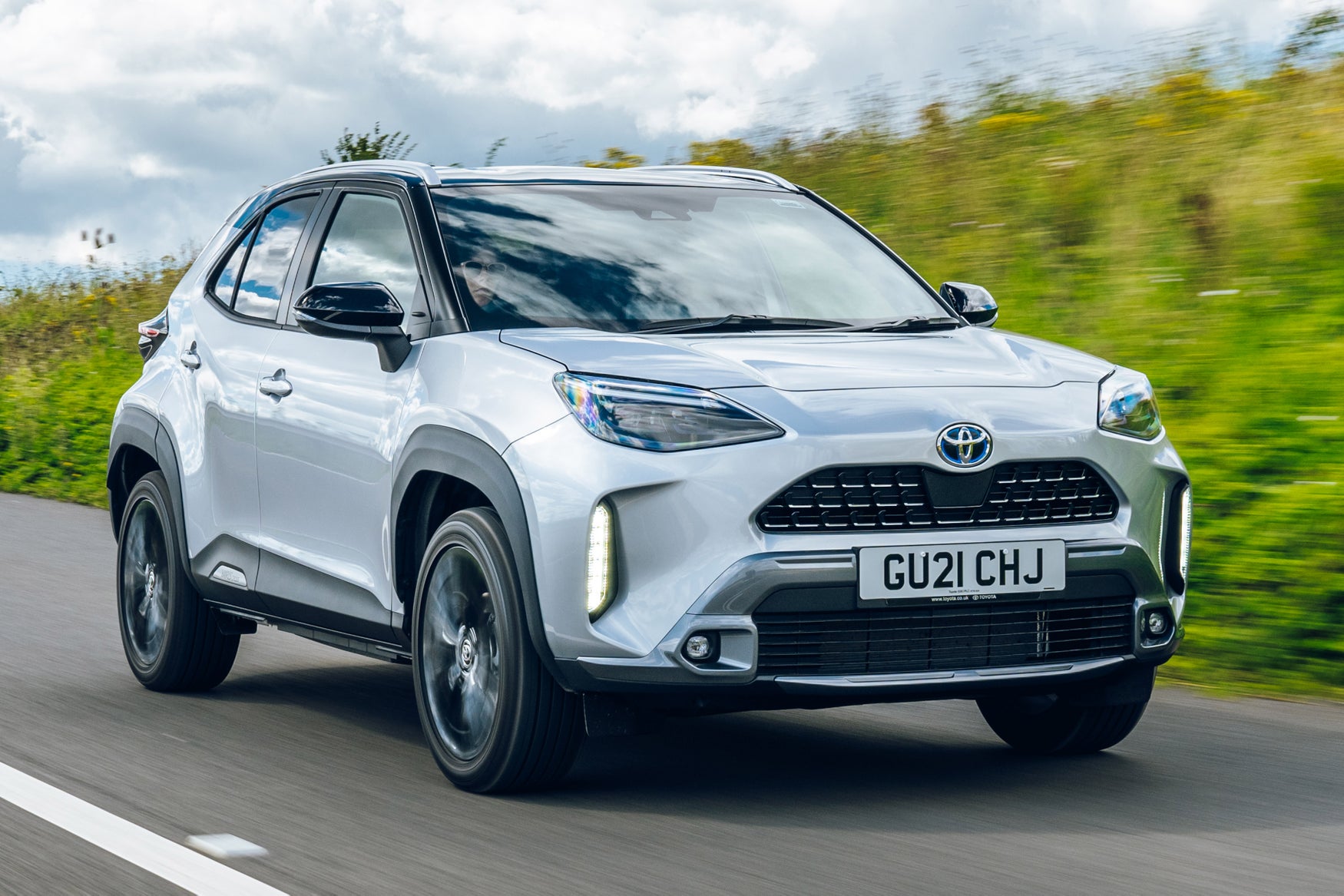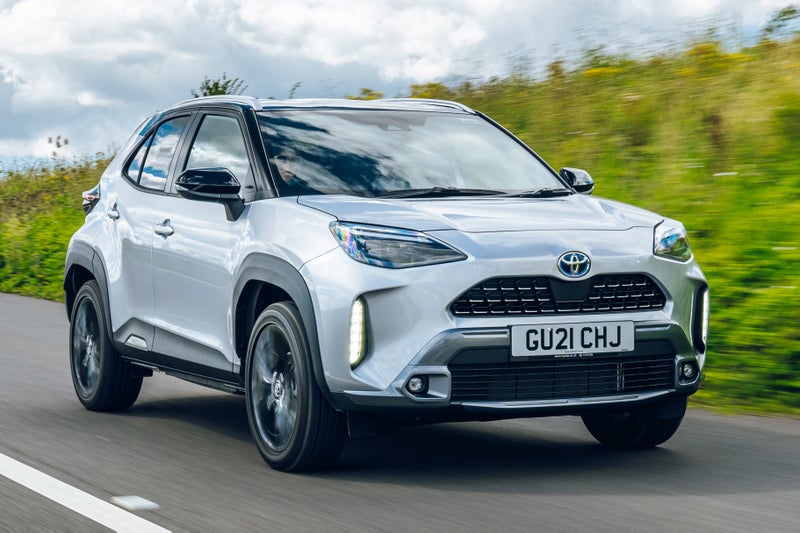 The best small SUVs and crossovers are hugely fashionable and popular right now, whether you're looking to buy or lease a new or used model.
The car world has really changed in the last decade or so, as family buyers have moved away from traditional hatchbacks such as the Ford Focus or desirable premium cars like the BMW 3 Series. Many instead have flocked to small SUVs.
It's not hard to see why, either. The best small SUVs (often referred to as crossovers) combine key elements of hatchbacks, family cars, SUVs and people carriers. They are cars that take up a smaller space on the road than a traditional big SUV, but with a raised-up body, higher ground clearance and imposing look that traditional car types don't offer. They're often more practical, too, with bigger boots, while the high driving position is desirable.
The best small SUVs and crossovers now cover all the bases. Larger, more expensive models include the likes of the Mazda CX-30 and BMW X1. These small SUVs make sense as a family car due to their extra practicality over a hatchback like the Mazda 3 or BMW 1 Series. As well as often having extra space, their taller bodies make it easier to step in and out, or load child seats.
Then there are smaller SUV crossovers, usually based on cars like the Ford Fiesta. These are proving very popular with younger buyers, those downsizing from large cars or as second cars to be used as a runabout. This includes cars like the Nissan Juke, Renault Captur and Volkswagen T-Cross. They tend to be easier to park and drive (especially if you do most of your driving around town) thanks to the raised driving position, and are usually cheap to run too, with low tax, insurance and fuel costs.
Don't forget, if you find what you're looking in our list to the best small SUVs and crossovers, each car has a links to our latest used stock for each model.
Best small SUVs
Ford Puma
Year launched: 2020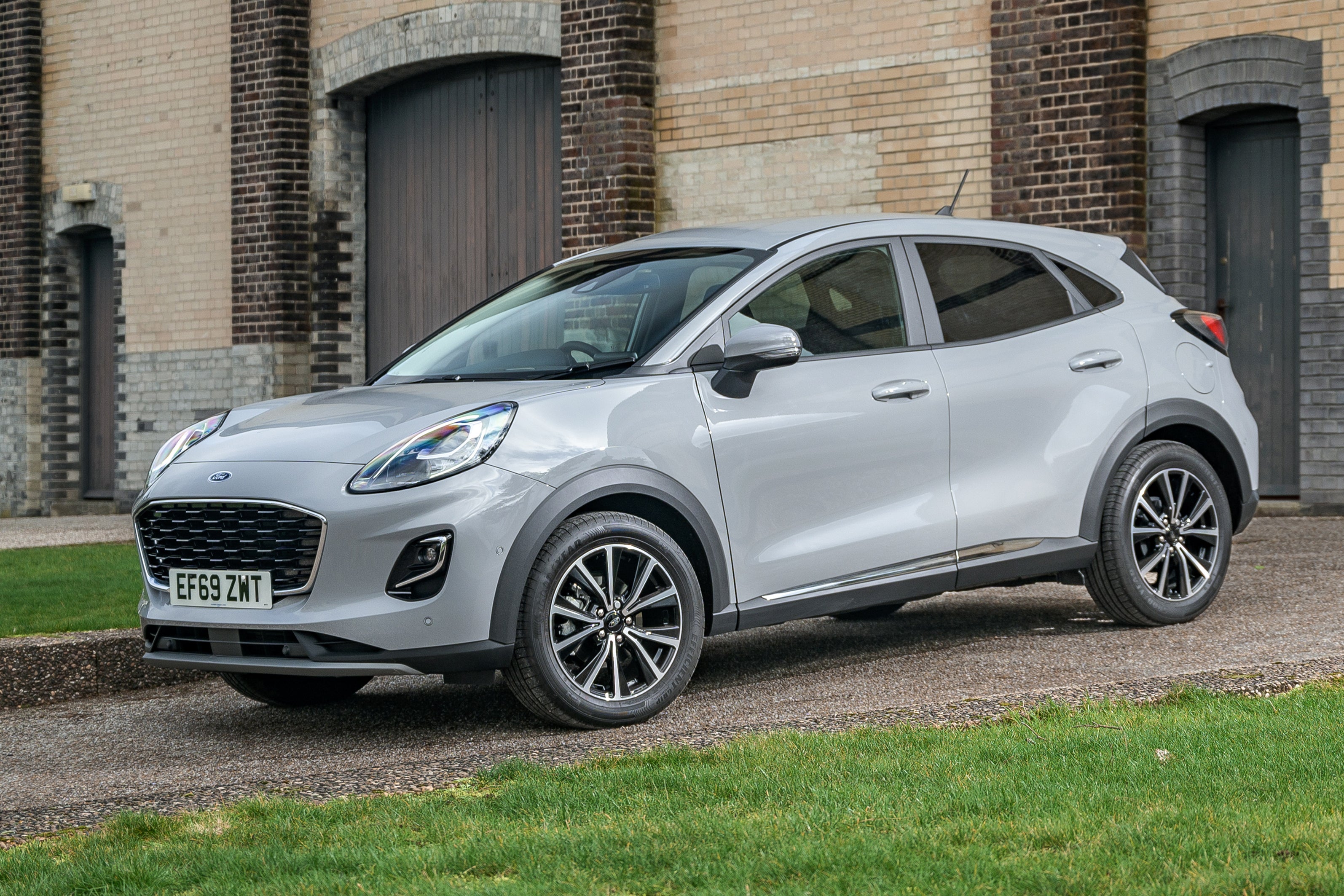 The Ford Puma is one of the best small SUVs on heycar. It's a simply brilliant alternative to the Nissan Juke that can be picked up for less than £20,000.
Being a Ford, it's a lot of fun to drive, with handling akin to the Ford Fiesta on which it's based. There's a superb mix of petrol engines on offer, including some with mild-hybrid assistance and even a hot Puma ST model. But the Puma isn't just about darting along country lanes; it's pretty comfortable and refined everywhere else, and manages respectable fuel economy.
While it's not as big as some alternatives, the Ford Puma is still a very practical little car. Its party piece is the so-called 'megabox' underneath the boot floor, which even comes with a drain plug so you can use it for washing your wellies or even cleaning the dog after a muddy walk. A brilliant crossover SUV.
Peugeot 2008
Year launched: 2020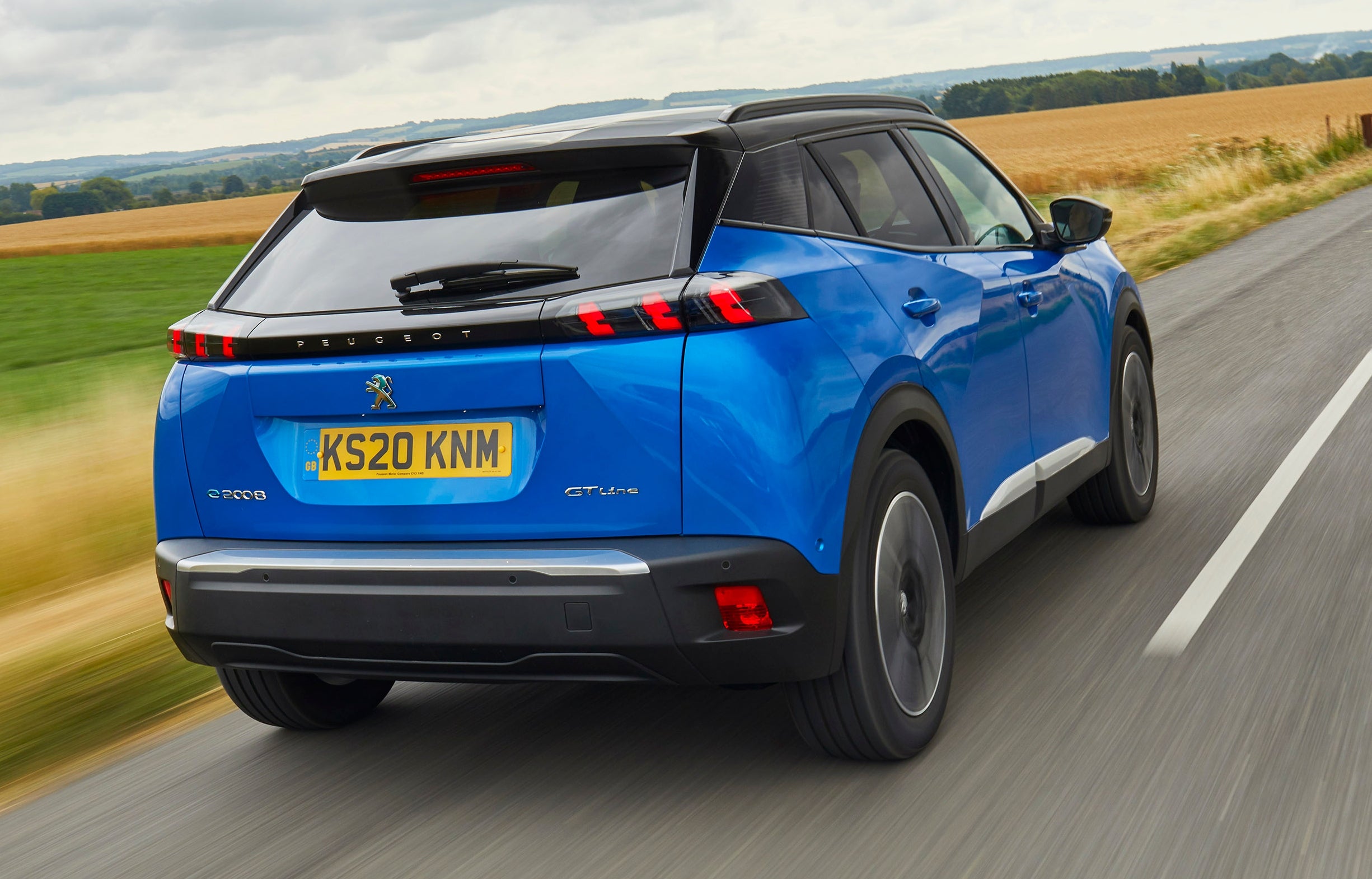 The Peugeot 2008 is a great example of a small SUV that manages to deliver both style and substance. Its striking design combines with a stylish and upmarket interior that is well-made, and packed full of equipment if you avoid the very cheapest model.
Based on the 208 supermini, the 2008 is a good deal more practical, with a substantially larger boot and more space in the back for passengers. The 'iCockpit' driving position, which sees digital dials mounted above a go kart-like shrunken steering wheel, won't suit all shapes and sizes of driver, however.
For those that can find the perfect driving position, there's loads to like behind the wheel of the Peugeot 2008. It's not quite got the fun edge of the Ford Puma, but it's comfortable, refined and capable in the bends. The petrol and diesel engine options are all punchy yet efficient, with the excellent PureTech 130 petrol model our pick of the lineup. But, unlike most rivals, Peugeot also offers a fully electric version (called the e-2008) to cater to all buyers.
Volvo XC40
Year launched: 2018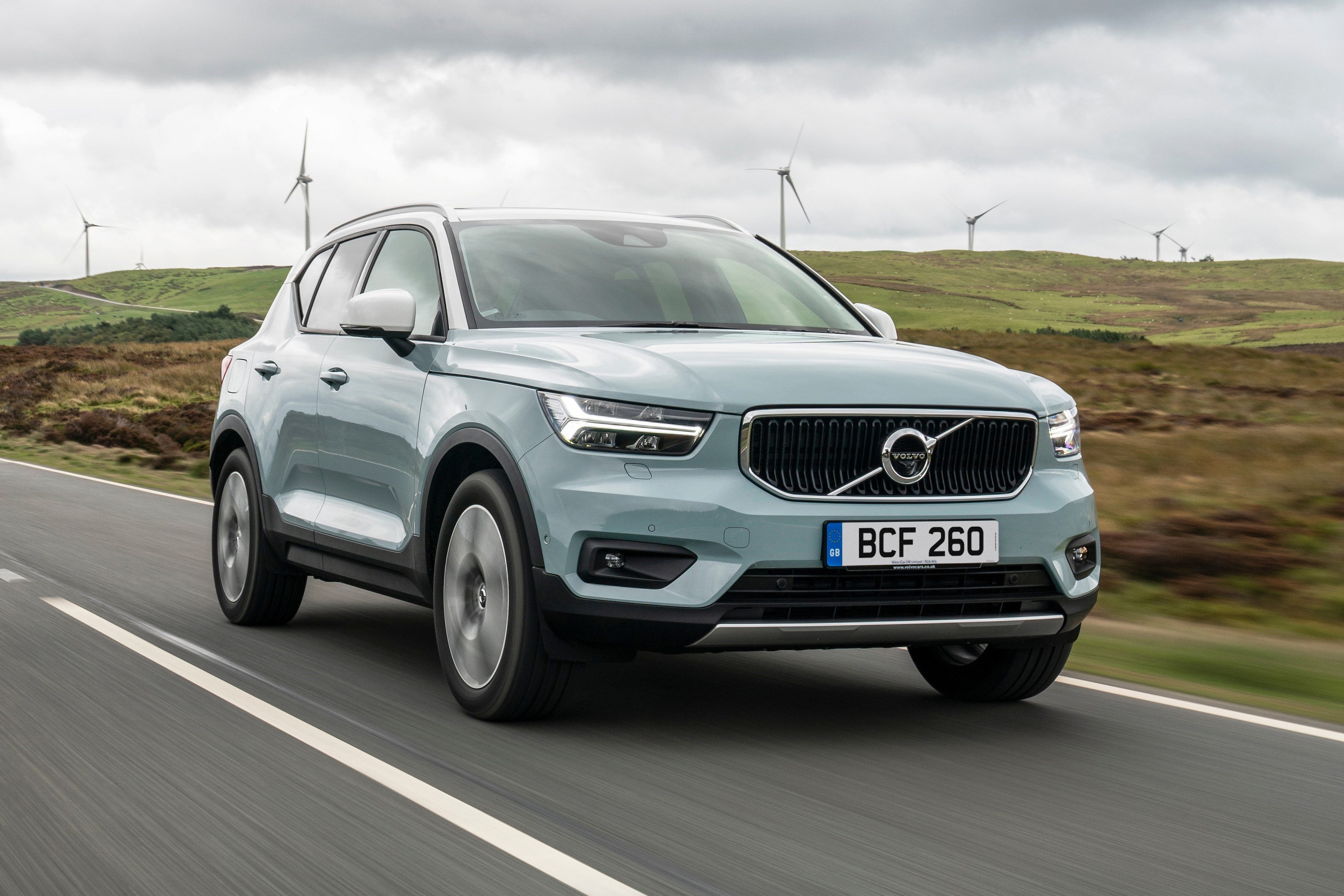 You might associate Volvo with boxy old estate cars, but today it makes some of the sexiest SUVs on the market. Our favourite is the XC40 – it's an uber-stylish crossover that'll make you feel good about life every time you drive it.
The chunky-looking alternative to a BMW X1 or Audi Q3 is available with a range of petrol, diesel and hybrid engines – and there's even a pure-electric model known at the XC40 Recharge Pure Electric. You can also pick between two- or four-wheel-drive, allowing you to prioritise low running costs of go-anywhere capability. It's not the sharpest handling SUV, but it is composed and comfortable.
Of course, being a Volvo, one of the XC40's selling points is its safety record. Not only does it perform extremely well in independent crash tests, it's also available with a whole host of clever tech to prevent you from being involved in an accident in the first place. It's certainly one of the best small SUVs you can buy today.
Skoda Kamiq
Year launched: 2019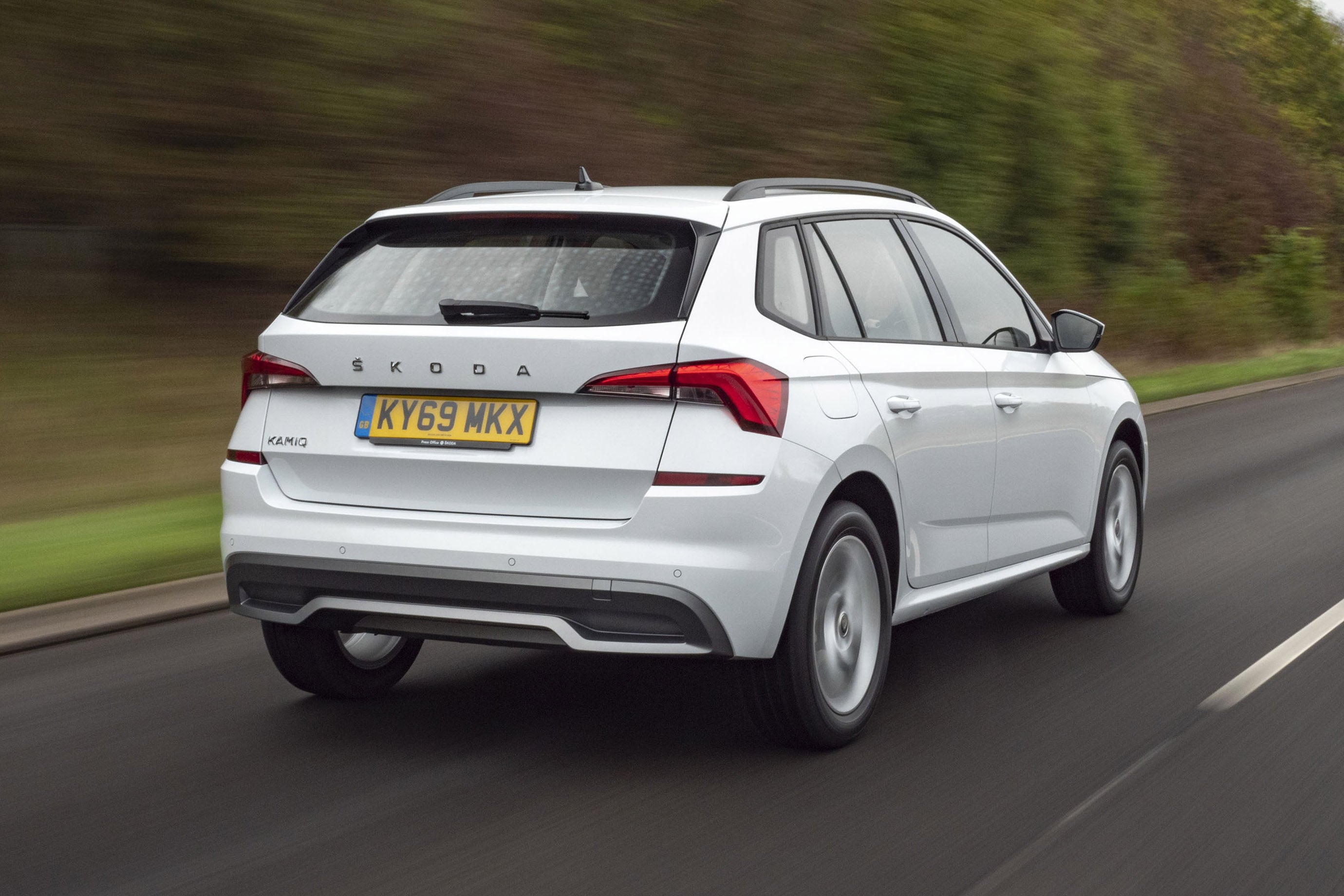 The Kamiq is a prime example of Skoda doing what Skoda does well. It's a no-nonsense small family SUV that undercuts on price and over-delivers on practicality. Indeed, with a big boot and plenty of space for rear passengers, the Kamiq is a small SUV that's big enough to be your main family car.
Just £16,000 will get you an as-new pre-registered Kamiq in not-so-basic SE trim (the S is even cheaper). If you'd prefer a flashier model, a nearly-new Kamiq Monte Carlo could be yours for less than £22,000.
It'll be dirt cheap to run, too. OK, you can't buy a hybrid Kamiq, but the 1.0-litre petrol engine is capable of around 50mpg. It's pretty punchy, and while it's not the most exciting car to drive, it's an impressive all-rounder.
BMW X1
Year launched: 2015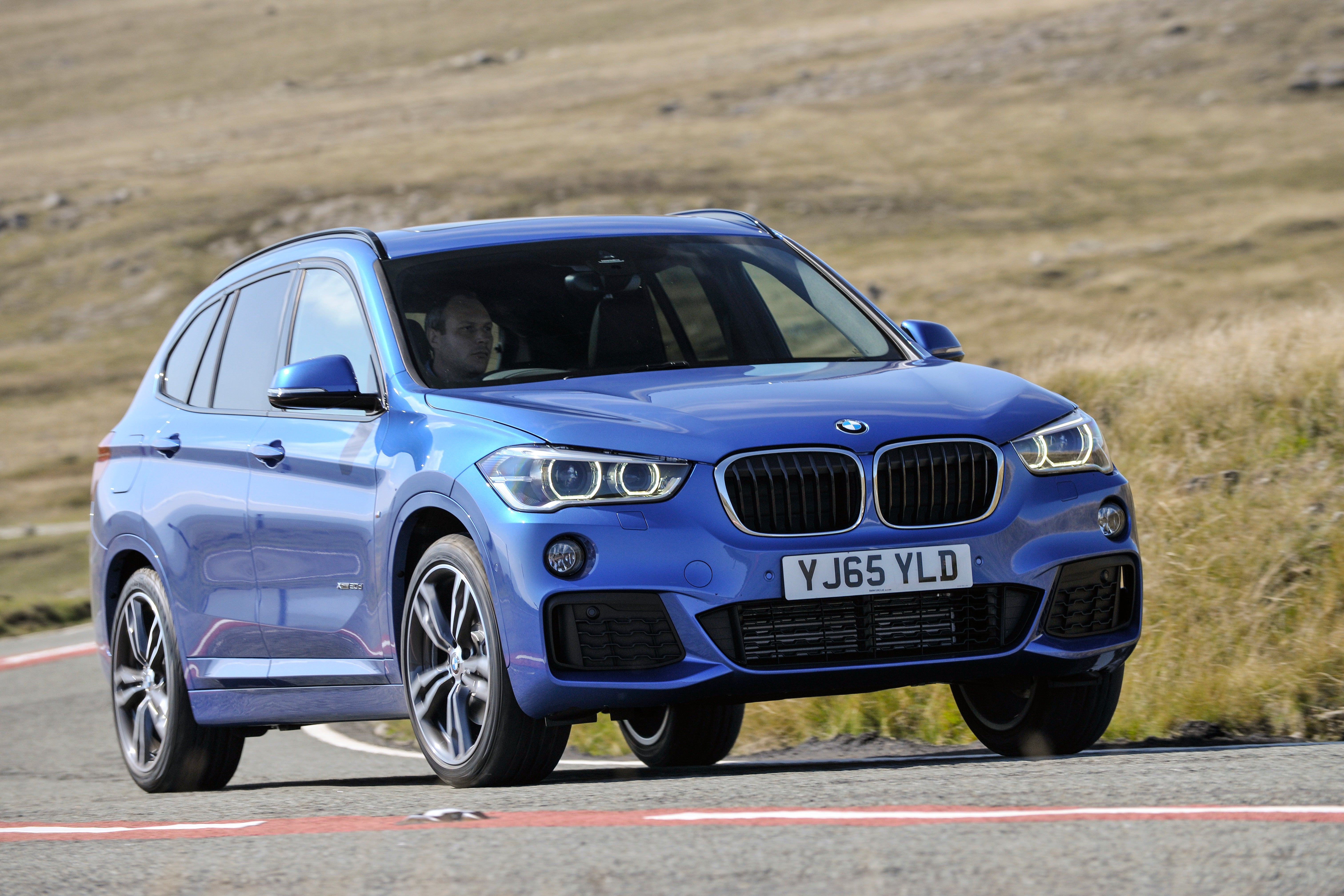 The BMW X1 is the perfect example of a car with enduring appeal. It's several years old now, but even with a number of newer rivals on the block it's a very capable and desirable small SUV.
Based on the previous-generation 1 Series underneath, it's great to drive, with agile handling and a range of keen yet efficient petrol and diesel engines. There's also a super-efficient hybrid model that's great for pottering about town on electric power. The ride isn't as comfortable as a Volvo XC40, though and it isn't as quiet at a cruise, so it's best considered the sporty choice for keen drivers.
With an attractive and well-designed interior, plus a premium feel, you don't feel like you're slumming it in BMW's smallest SUV. Equipment levels are strong across the board, too, and although the X1 was more expensive than mainstream small SUVs such as the Volkswagen T-Roc when new, its age means there's some great deals to be had. A 18d diesel Sport model can be had from as little as £15,000.
SEAT Arona
Year launched: 2018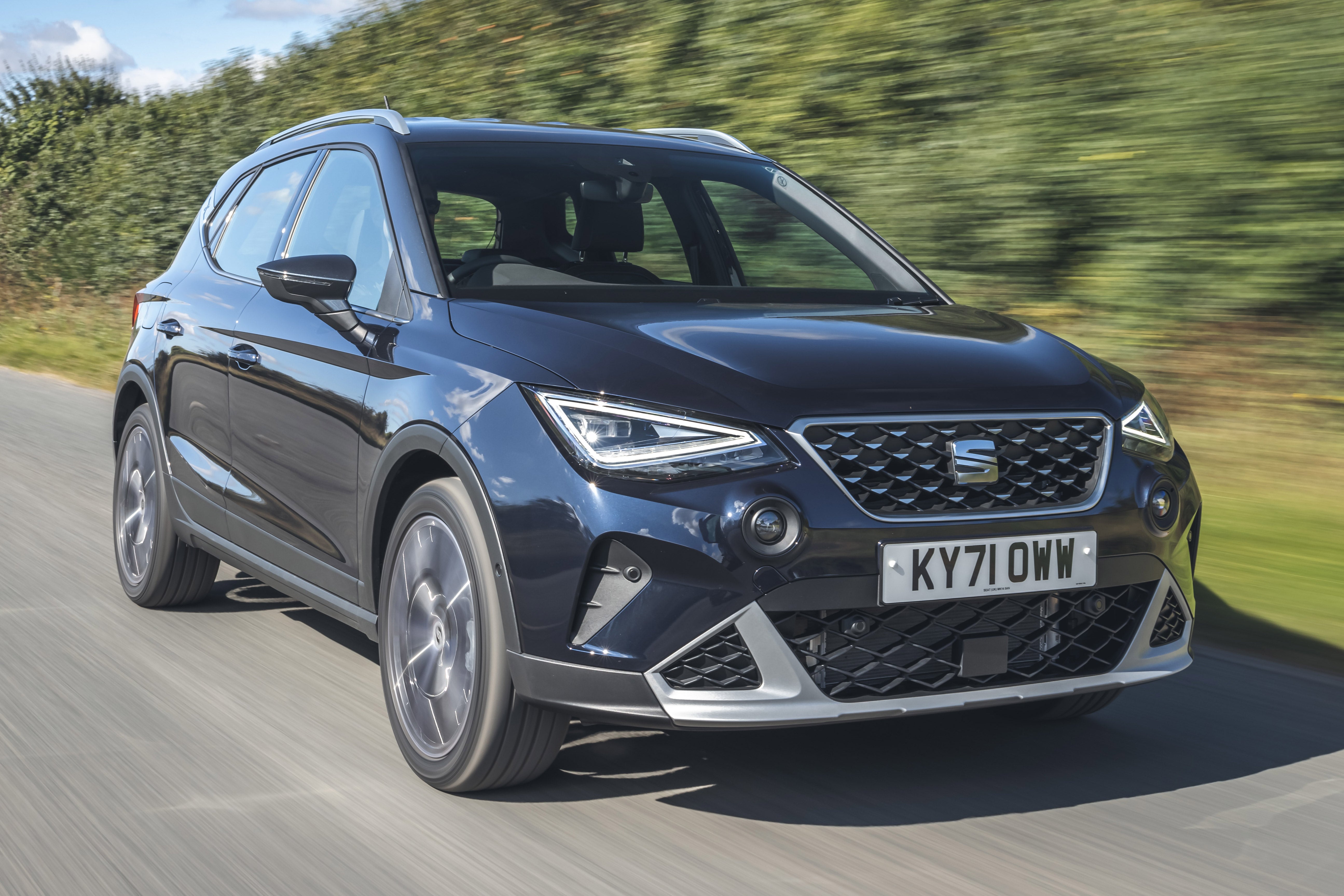 The SEAT Arona is the sister car to the excellent Skoda Kamiq, but like the variety of flavours of Walkers crisps it's been given some extra spice. The more stylish design means you'll get noticed on the school run, while SEAT's injection of Spanish sizzle extends to the driving experience.
It's firmer riding than the Kamiq, sure, but it's not uncomfortable, while it almost matches the Ford Puma for driver appeal with sharp handling and easy town driving. There's also a range of willing engines: Really, the turbocharged 1.0-litre petrol is all you need, rarely feeling underpowered and managing around 50mpg if you're careful.
The Arona is also a practical car inside. While the interior might lack a little flair, we've no complaints with the build quality, while there's more leg and headroom than there is in the SEAT Ibiza supermini on which the Arona is based. You don't sit as high up as you do in some small SUVs, though, which is great for a sportier driving experience but means you can't lord it over other motorists.
MINI Countryman
Year launched: 2017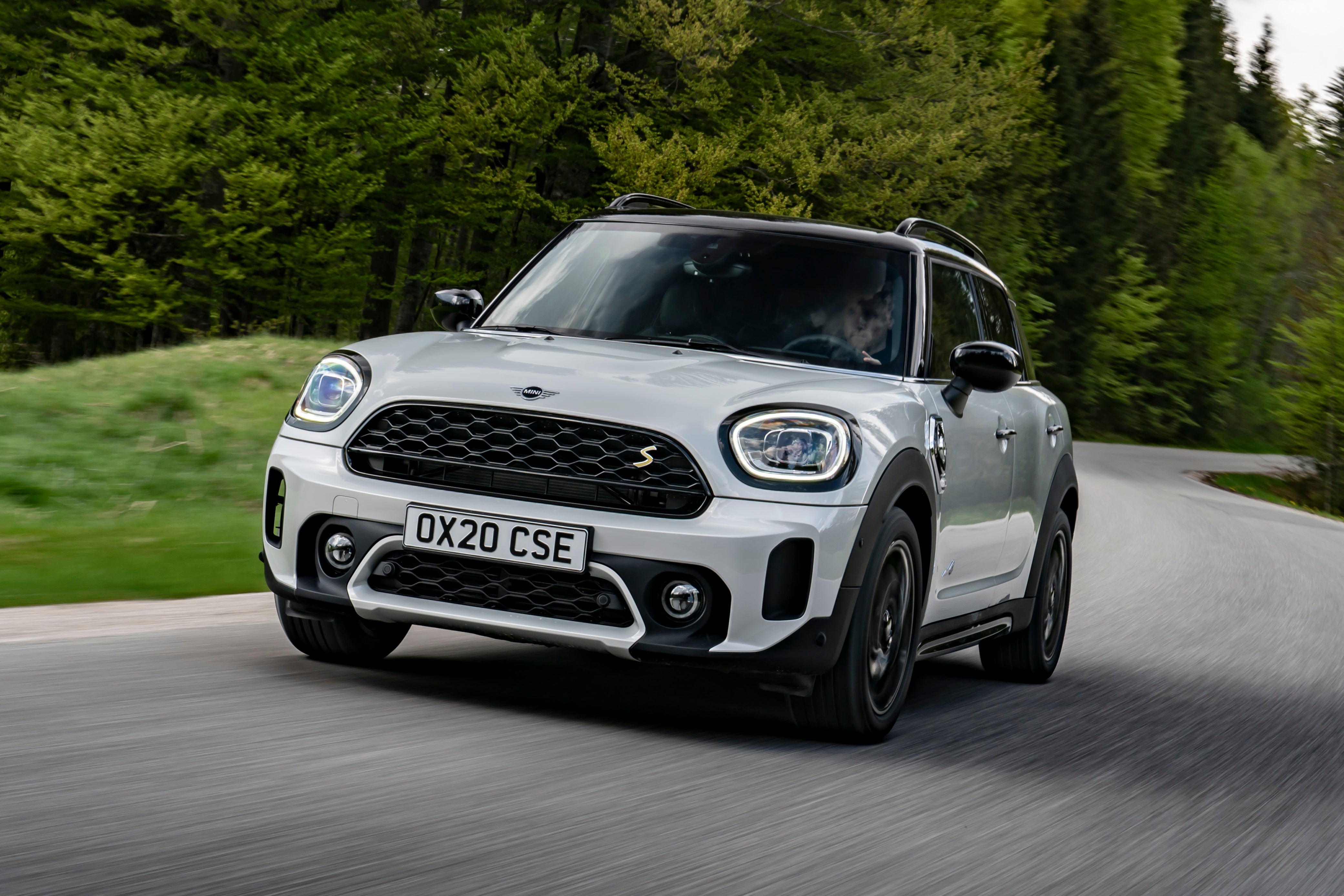 The MINI Countryman is quite a controversial car for those who think MINI should only be making city runabouts. It's the biggest car that the brand sells but we reckon it's also one of the best.
It's ideal for buyers who need a versatile family car but still want something that's stylish and fun to drive. MINI's worked wonders, really – the Countryman's got the go-kart handling of the MINI Hatch, but with enough space to carry the kids and their associated luggage. There's 450 litres of space in the boot, in fact, which is bigger than a lot of duller alternatives.
You can buy a MINI Countryman with a wide variety of engines – all of them very good and most of them extremely efficient. The basic 1.5-litre petrol is probably our pick of the bunch unless you cover mega miles, but the 2.0-litre motor uses in Cooper S and JCW models offers a bit more excitement.
Mazda CX-30
Year launched: 2019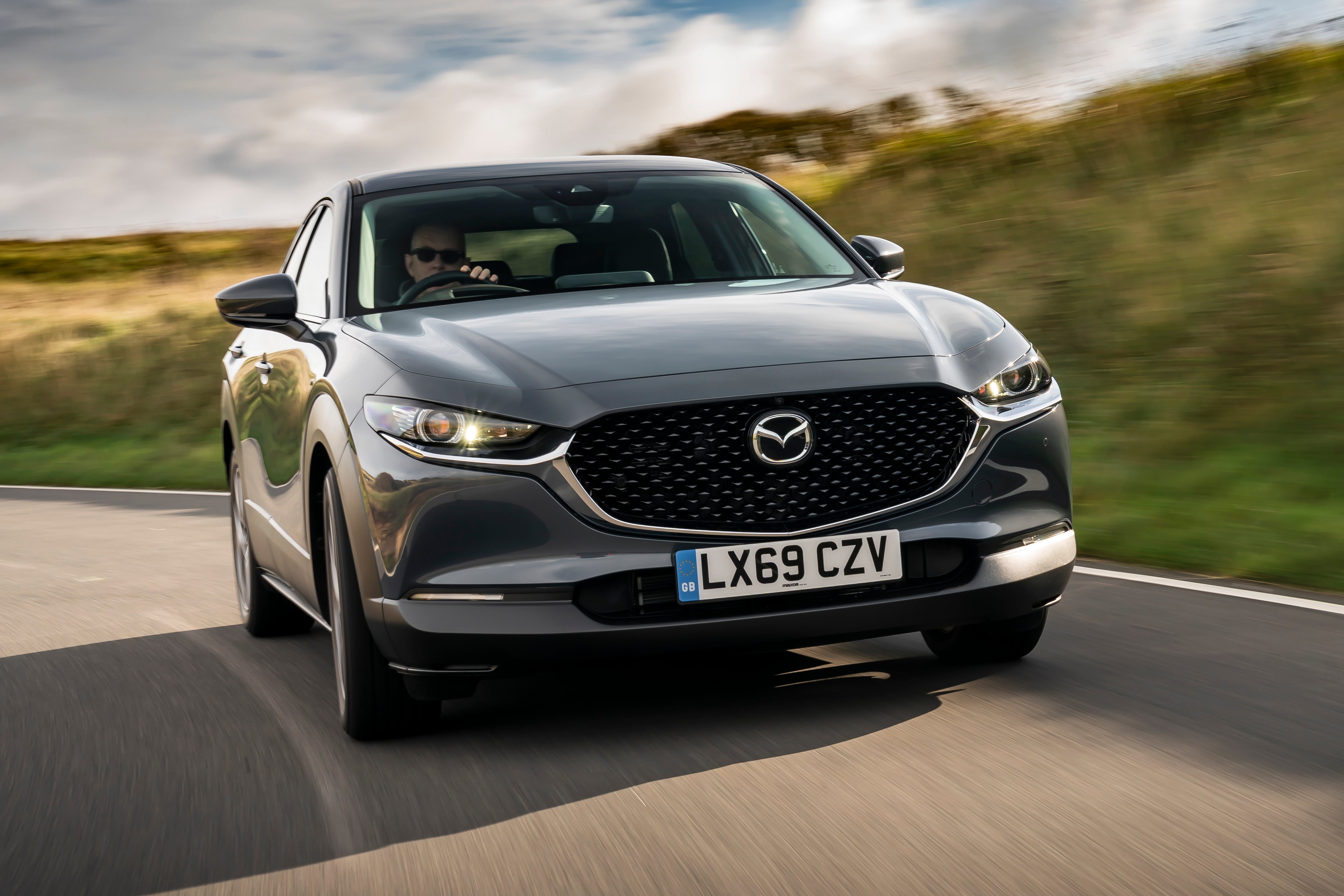 Mazda does things a bit differently to many mainstream rivals, and the CX-30 is no different. It's basically a jacked up Mazda 3, which is no bad thing as that's one of our favourite family hatchbacks.
Mazda has instilled the same sense of sportiness, style and premium appeal in the CX-30 as its low-slung sibling. The interior is much more upmarket than you might expect, while the infotainment system is super easy to use and the design is very attractive. It's not the most versatile small SUV out there, but four adults will have plenty of space, and the raised body makes it child friendly when fitting car seats.
The CX-30's ace card is its driving experience, striking a near-perfect balance between a sporty and agile feel and a smooth ride.
Refinement is good, too, although the engine range is limited to two non-turbo petrols, with the most powerful using Mazda's innovative Skyactiv-X compression ignition for greater efficiency. It needs to be worked hard to get the best out of it, but in some ways that makes the CX-30 feel a bit like a taller, more practical MX-5 sports car.
Volkswagen T-Roc
Year launched: 2017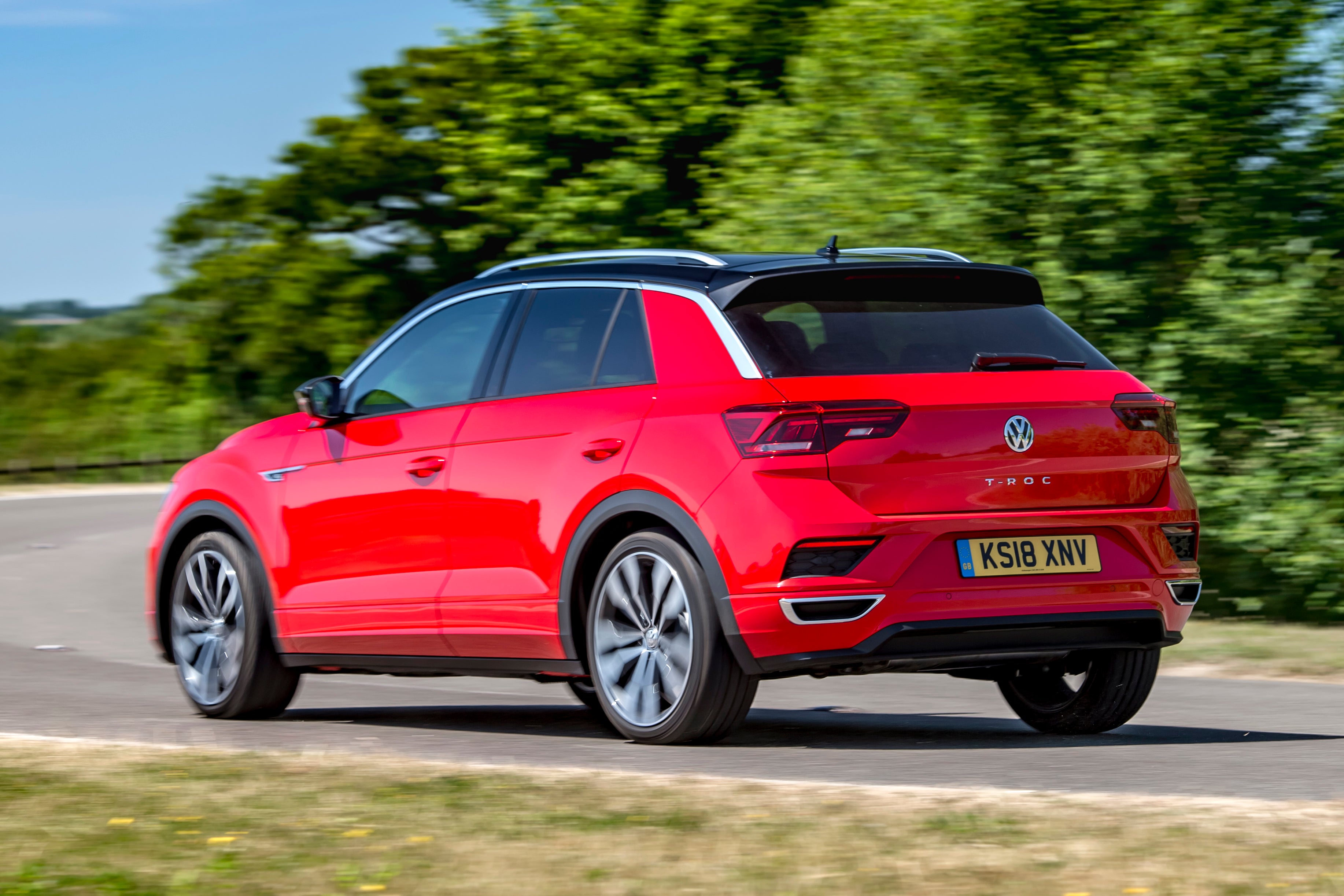 The Volkswagen T-Roc is essentially a Golf with more headroom and a higher seating position, which means it's one of the most desirable small SUVs on the market.
The T-Roc is intended to appeal to more stylish-conscious buyers than the Golf, the T-Roc is available in some bold colour schemes and you can even get some colourful dash inserts to brighten up the cabin. There's even a T-Roc convertible as well, which is a unique proposition.
It's certainly one of the more comfortable small SUVs out there, with a nice soft ride quality. If you're looking to carry more speed into corners, then the Golf will certainly lean less, but for many it's a compromise worth making.
A slight disappointment is the flimsy plastics that VW has chosen to use for some of the interior - for those looking for something a little more luxurious should check out the pricier Audi Q2.
If you're after an even smaller Volkswagen SUV, the T-Cross is well worth a look too, while. the bigger Tiguan will appeal to family buyers.
Toyota Yaris Cross
Year launched: 2021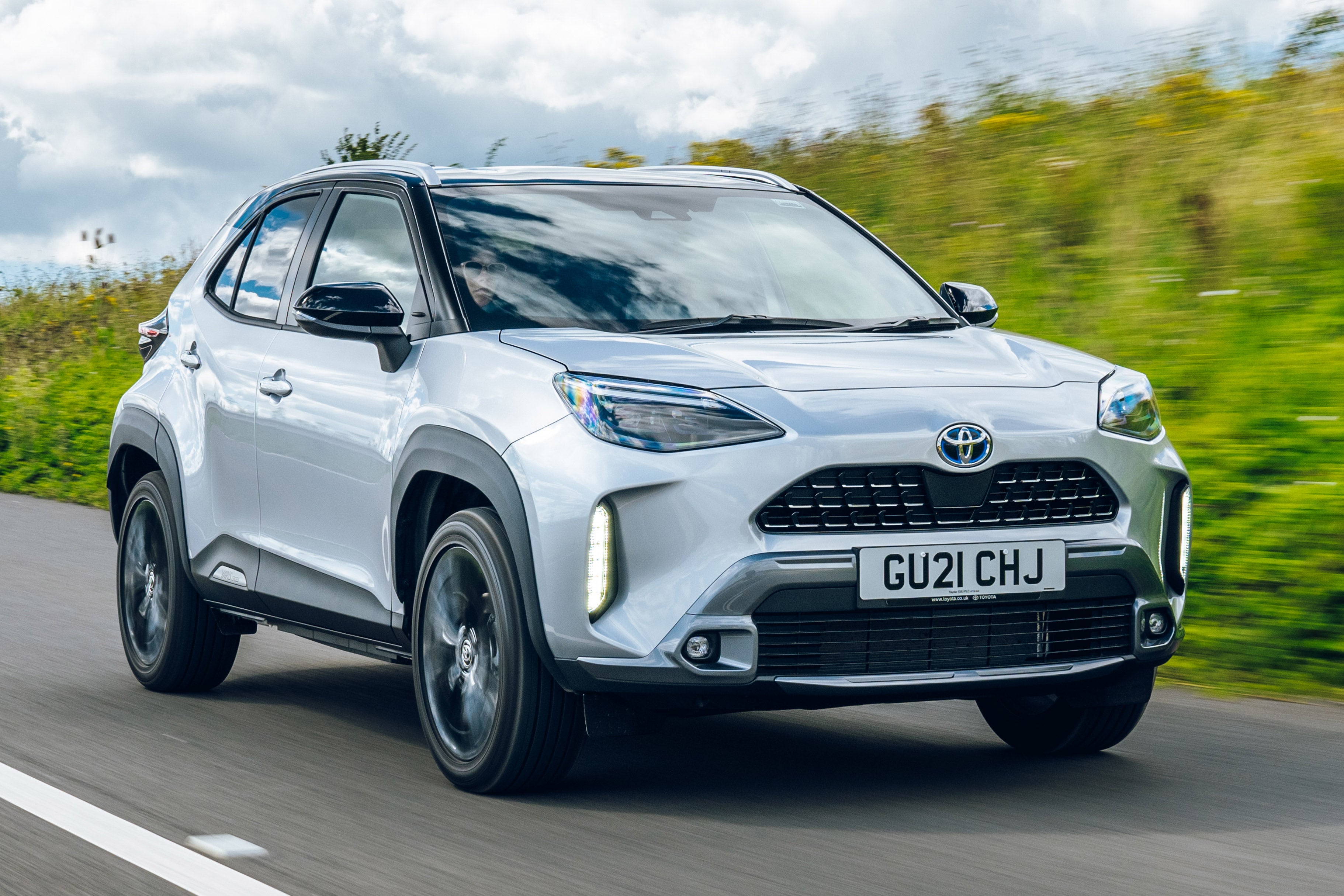 The Toyota Yaris Cross does exactly what it says on the tin: it takes the excellent Toyota Yaris supermini and instils some crossover-SUV design cues and a more practical body.
The Yaris is one of our favourite small cars, and the Yaris Cross continues that. Its stylish design hides a solid (if unexciting) interior, while being a Toyota it should prove very reliable. It's more spacious than the Yaris on which it's based, too, although the rear is still a little cramped and the boot isn't the biggest in this card.
A big part of the Yaris Cross's appeal is its standard hybrid powertrain. Using Toyota's self-charging tech, there's no need to faff about charging up, while over 60mpg is achievable without much bother. Although it's not huge fun, the rest of the driving experience is smooth and composed.
Discover more expert guides from heycar