Best sports cars 2022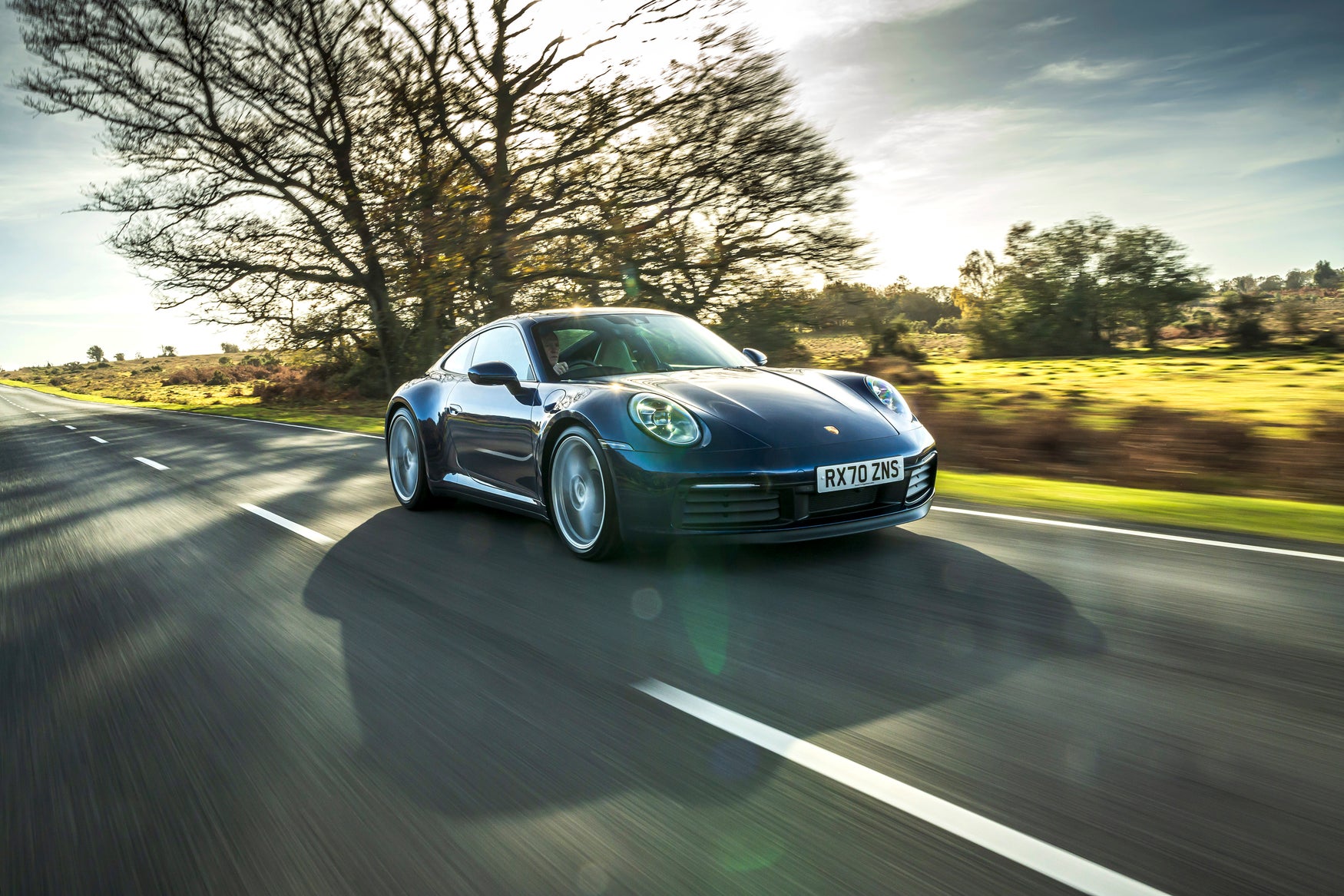 If you've had enough of boring commutes and want an exciting and stylish way of getting about, check out our list of the best sports cars.
The best sports cars simply have to put a smile on your face when you drive. Whether it be through their exciting engines, engaging handling or just that indefinable 'X factor', they are a distinctly emotional car purchase.
In our list of the ten best sports cars of the moment, we've chosen something for everyone. There's the most raw and engaging sports cars that aren't exactly practical, right through to fast sporting GTs that offer a bit of luxury and space.
We've also been pretty liberal with the price point as well, picking out the best sports cars to suit a range of budgets, from under £30,000 to over £100,000. Guaranteed to excite, our guide to the best sports cars features Porsches, Aston Martins, Bentleys and - for the noticeably less wealthy - Mazdas.
You'll pick up some of these cars new or nearly new, while others are second-hand bargains. Keep reading for heycar's guide to the best sports cars you can buy today.
Best sports cars
Porsche 911
Year launched: 2019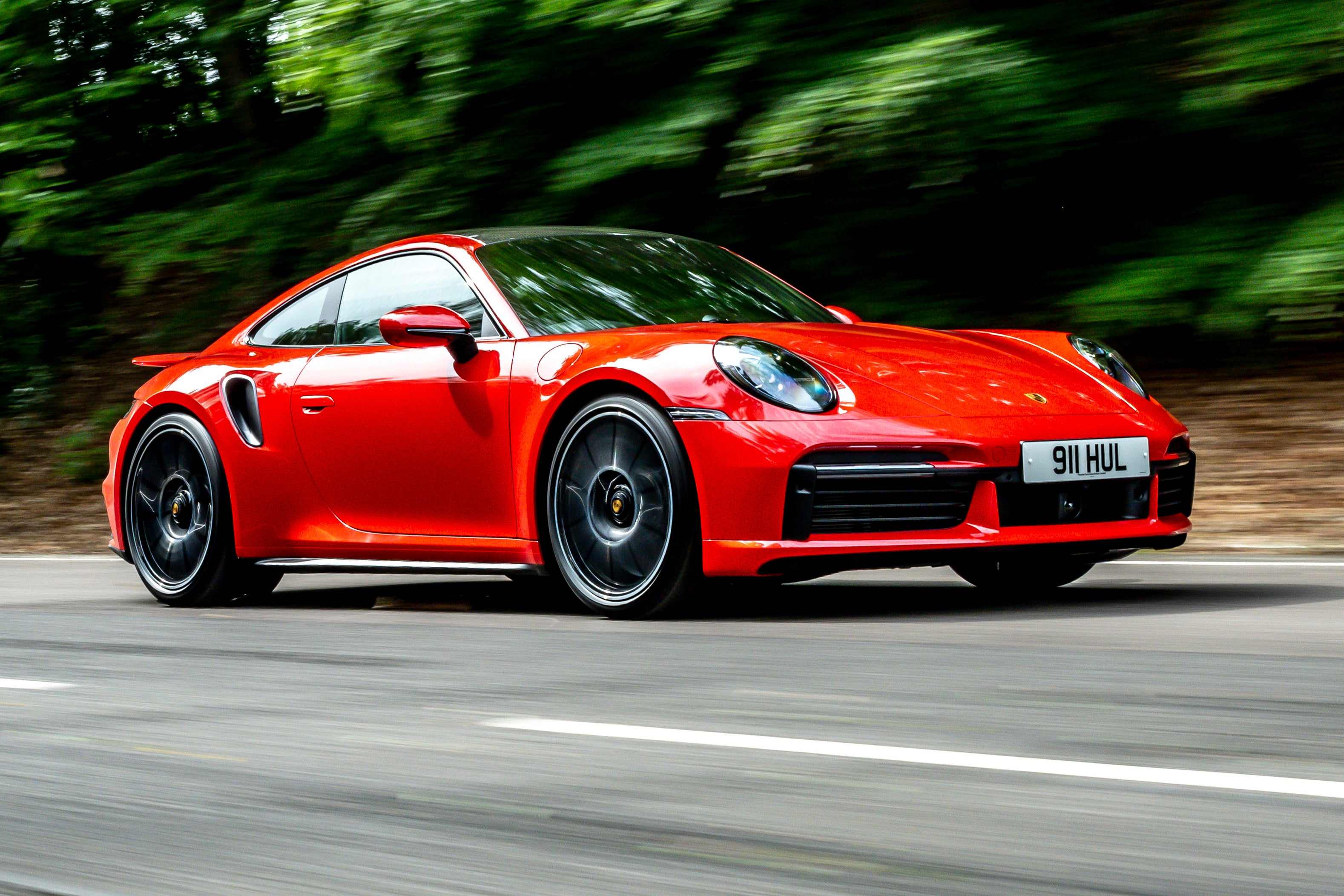 The Porsche 911 has always been one of the best sports cars you can live with and remains one of the most engaging cars you'll ever drive.
The Porsche 911 is a car that gets better the faster you go. Its expertly damped suspension creams over bumps and imperfections leaving you to focus on driving. There's very little lean in bends, a huge amount of grip, and the steering gives you loads of confidence.
The latest generation 992 911 was introduced in 2019 and is a fabulous machine that continues to impress. It's also pretty versatile - thanks to its rear-engine design, there's space in the back for two children. It's not going to replace your family car, but it's certainly one of the best 4-seater sports cars out there, and might make it a bit easier to justify than some other cars here. The 911 has to be the most complete and best sports car you can buy.
For a car that's relatively new, expect used 911 prices to remain high, with upwards of £95,000 needed for a two year old Carrera with under 10,000 miles on the clock.
If that's a little too much, then the previous 991 generation 911 is still a fantastic sports car. The last 911 to have a non-turbocharged – and very sweet sounding – flat-six engine, the 991 was a huge leap on from the car it replaced in terms of quality and technology. However, just like the old car, a wide range of adjustment makes it easy to get a comfortable driving position and the rear seats make for handy extra luggage space.
Used Porsche 911 prices start at around £60,000 for a 7 year old 991 with under 50,000 miles on the clock.
Audi R8
Year launched: 2015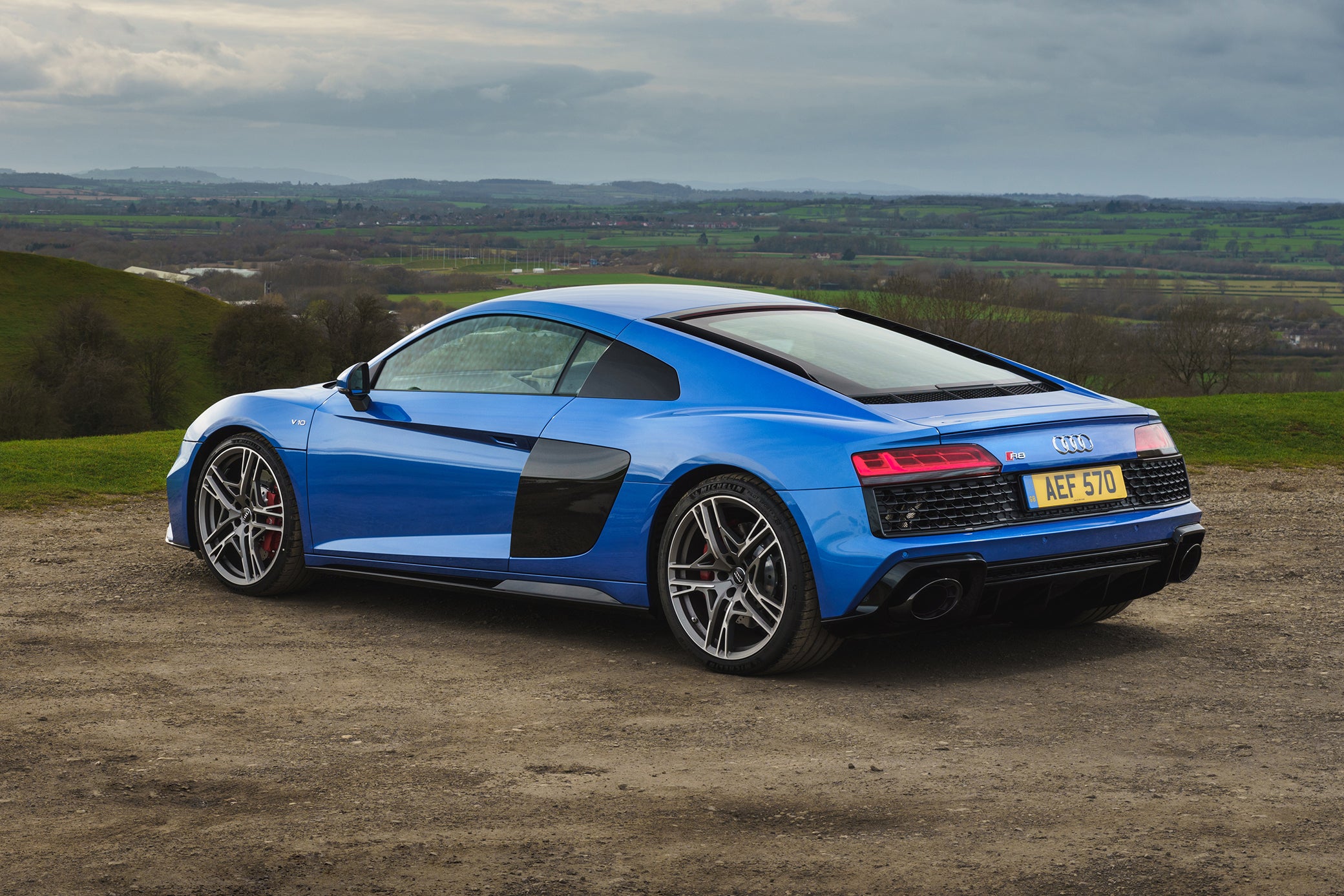 Motoring clichés are easy to come by, but every now and again a car comes along that's so brilliant that it qualifies for every stock phrase and cliché you can find. The original Audi R8 was one of those cars: it was revolutionary, a game-changer and it really did handle like it was on rails. The second generation has a tough act to follow, but it didn't disappoint.
It retains that special aura that few other supercars can match. A Porsche 911 may drive as well, but an R8 is always guaranteed to get more attention and feel that little bit more special. Given this is a car from a manufacturer that also makes diesel SUVs, that's no mean feat.
On the open road (and race track) the latest R8 is scintillating, with outstanding acceleration and a wonderful soundtrack that builds as the revs rise. In standard form, the 540PS V10 will complete the 0-62mph dash in 3.5 seconds, while the V10 Plus (with 610PS) will lower the sprint by 0.3 seconds.
Used prices for a second-gen Audi R8 start out at around £85,000 for a 5 year old model, rising to over £125,000 for an almost new example.
Jaguar F-Type
Year launched: 2013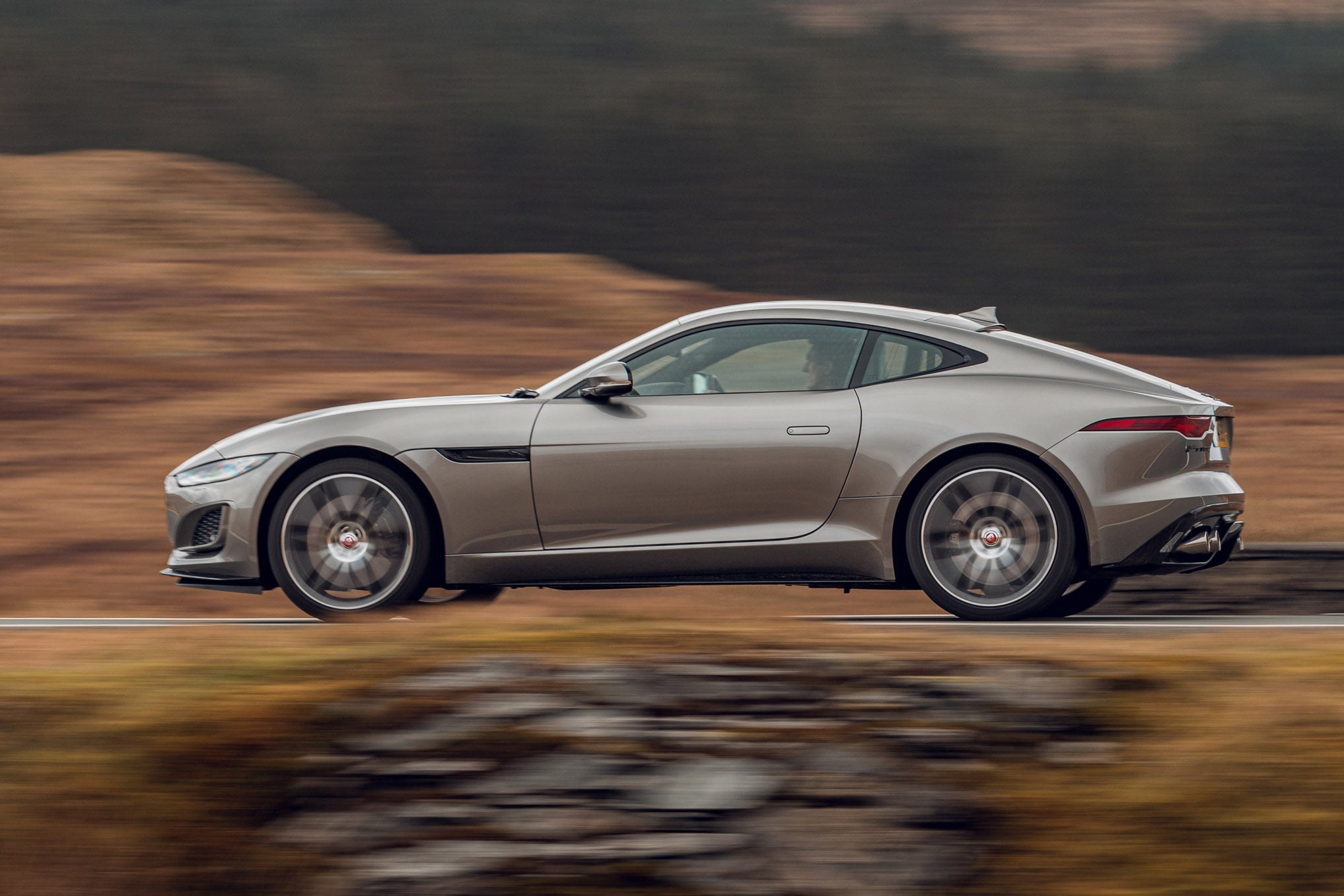 The Jaguar F-Type is quite possibly the prettiest car of the 21st century. A spiritual successor to the E-Type classic, the F-Type has a long bonnet and a beautifully sculpted back-end with four exhausts and a hatchback-style boot.
Our £80,000 budget is enough to get you an almost new R model, with a 575PS supercharged V8 engine that'll blow away almost anything else at the price – 0-62mph takes 3.5 seconds, helped by the car's standard four-wheel-drive system. But even the lesser supercharged V6 versions have a good turn of pace and an exciting soundtrack.
Inside, some of the plastics feel cheap but large swathes of leather make up for this and a large grab handle between the front seats hint at the car's performance. Tall adults get plenty of room and you'll be impressed by how much luggage you can fit in the F-Type's boot.
Alpine A110
Year launched: 2018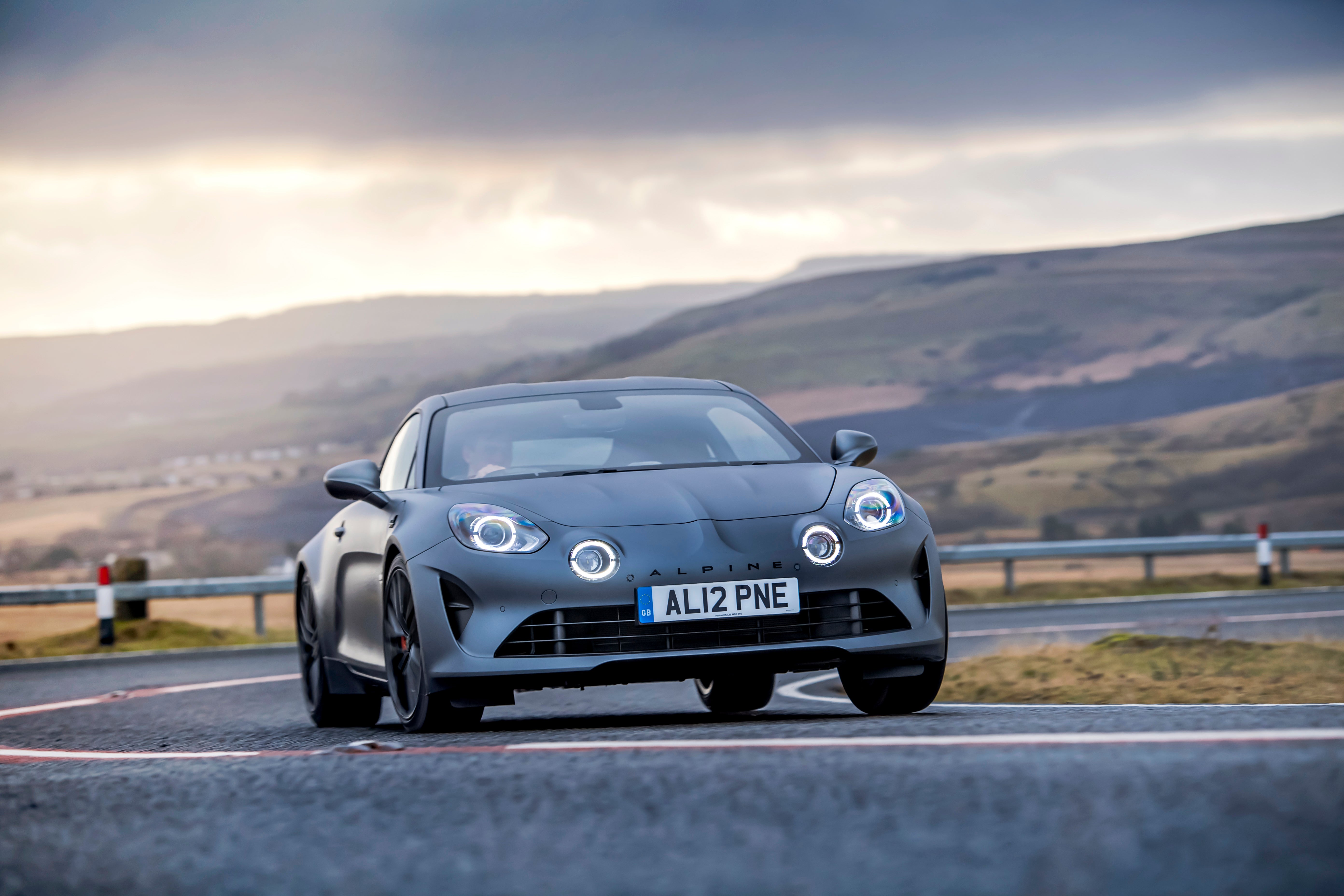 Made by Renault, the Alpine is France's answer to the Porsche Cayman and it's really rather good. The Alpine has an all-aluminium construction that makes it almost as light as a Mazda MX-5 (but with around twice the power) and it's this that dominates the driving experience.
It feels nimble and agile in corners and because the Alpine isn't heavy, the suspension can be relatively soft, allowing it to breathe with the road and flatten out nasty bumps. Its turbocharged 2.0-litre engine gives the Alpine a serious turn of speed and has a much better soundtrack than you might think.
Inside, you sit low and the interior has neat features like deep bucket seats, quilted leather upholstery and trims based on the tricolour French flag. Okay, so the boots are small, but you do at least get two of them, while only the cheaper Renault-sourced cabin bits let the side down.
Rarity means used prices for the A110 have held firm - you'll need at least £43,000 for an early 2019 example with 25,000 miles.
Porsche 718 Cayman
Year launched: 2016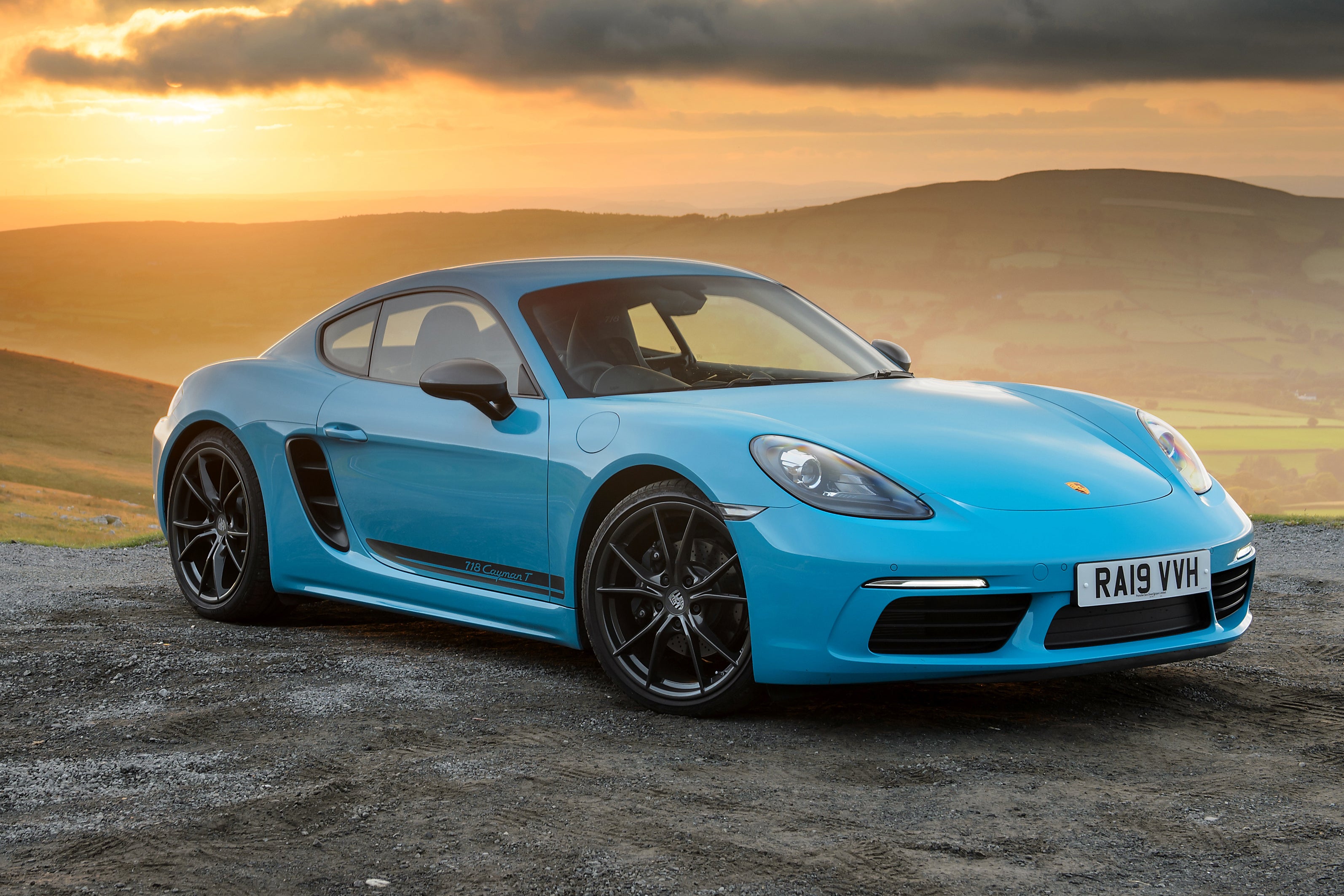 The Porsche 718 Cayman might be the most complete sports car ever built. It's smart looking and fantastic to drive but also easy to live with. It's practical for what it is, feels posh inside and is available with the latest tech.
The Cayman's driving experience is dominated by its mid-engine layout which makes it perfectly balanced in corners. On a £40,000 budget, you can choose from a punchy turbocharged four-cylinder model or go for an older car with a six-cylinder engine that brims with character. Six cylinder engines are available in later GTS and GT4 versions, however.
The Porsche blends its great drive with everyday usability. It looks brilliant inside and has the build quality to rival a posh German saloon. Okay, so it's only a two-seater but you do get a pair of boots that swallow a surprisingly large amount.
Like the sound of the 718 Cayman, but want the wind in your hair? The 718 Boxster is every bit as good as the 718 Cayman – it just swaps a barely detectable touch of the Cayman's handling prowess for a soft-top roof that can drop in seconds.
Unlike most open tops, you'll not feel the Boxster twist and shudder over bumps. It feels tied down in corners with feelsome and direct steering that leaves you full of confidence. Okay, so the four-cylinder models don't sound great but they're punchy and there's also six-cylinder models available.
Inside, the Boxster looks great and you get an excellent driving position. It's spacious for a two-seater and you get plenty of room for luggage thanks two boots that'll swallow a surprising amount of luggage.
Aston Martin Vantage
Year launched: 2018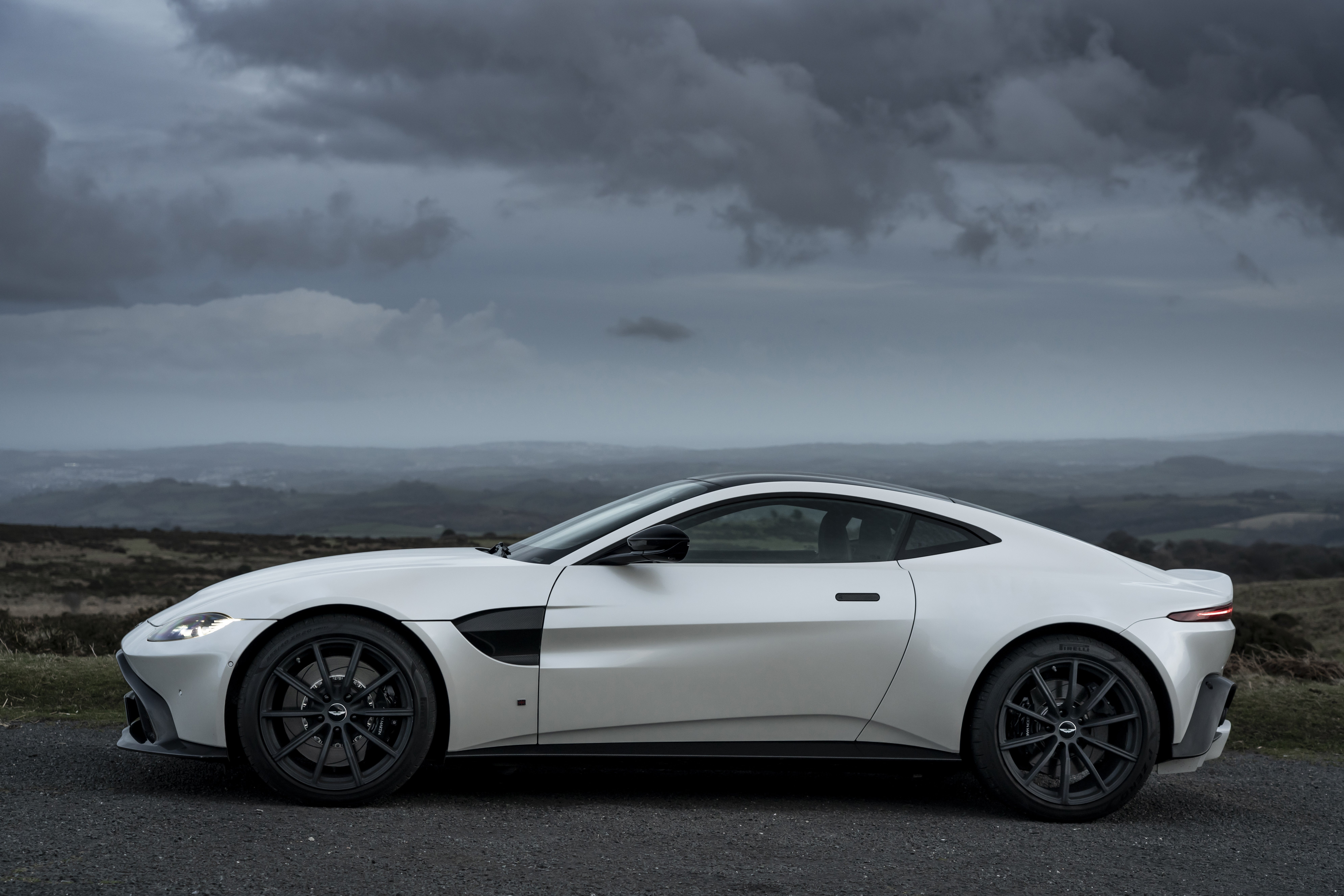 The Aston Martin Vantage was given a total redesign 2018 with a sharp new look and the change from a naturally aspirated engine to a turbocharged unit. The result? One of the most stunning and desirable sports cars on sale today.
While traditional Aston design cues are evident, they're here for function over form. For example, the grille is the right shape, but it's not here for show, rather to feed the car's turbo motor with air. It's familiar, but different all at once. It also boasts one of the finest-looking rear ends on the market today.
You're blown away when you see it, but to drive it is to love it. The engine (sourced from Mercedes-AMG) is keen to push forward, the noise is addictive, and it handles superbly. It comes with a sweet eight-speed ZF automatic gearbox that's smooth as silk around town and hugely engaging at speed. An electric differential aids high-speed stability and allows for fun in corners too.
Prices start at around £90,000 for a used, latest-generation Aston Martin Vantage, though for £55,000 and up to can get the previous-generation Vantage. It doesn't look quite as striking at the latest car, and lacks some of the new tech, but it's still and achingly pretty car that'll turn heads and put a huge smile on your face when you blip the throttle.
Mazda MX-5
Year launched: 2015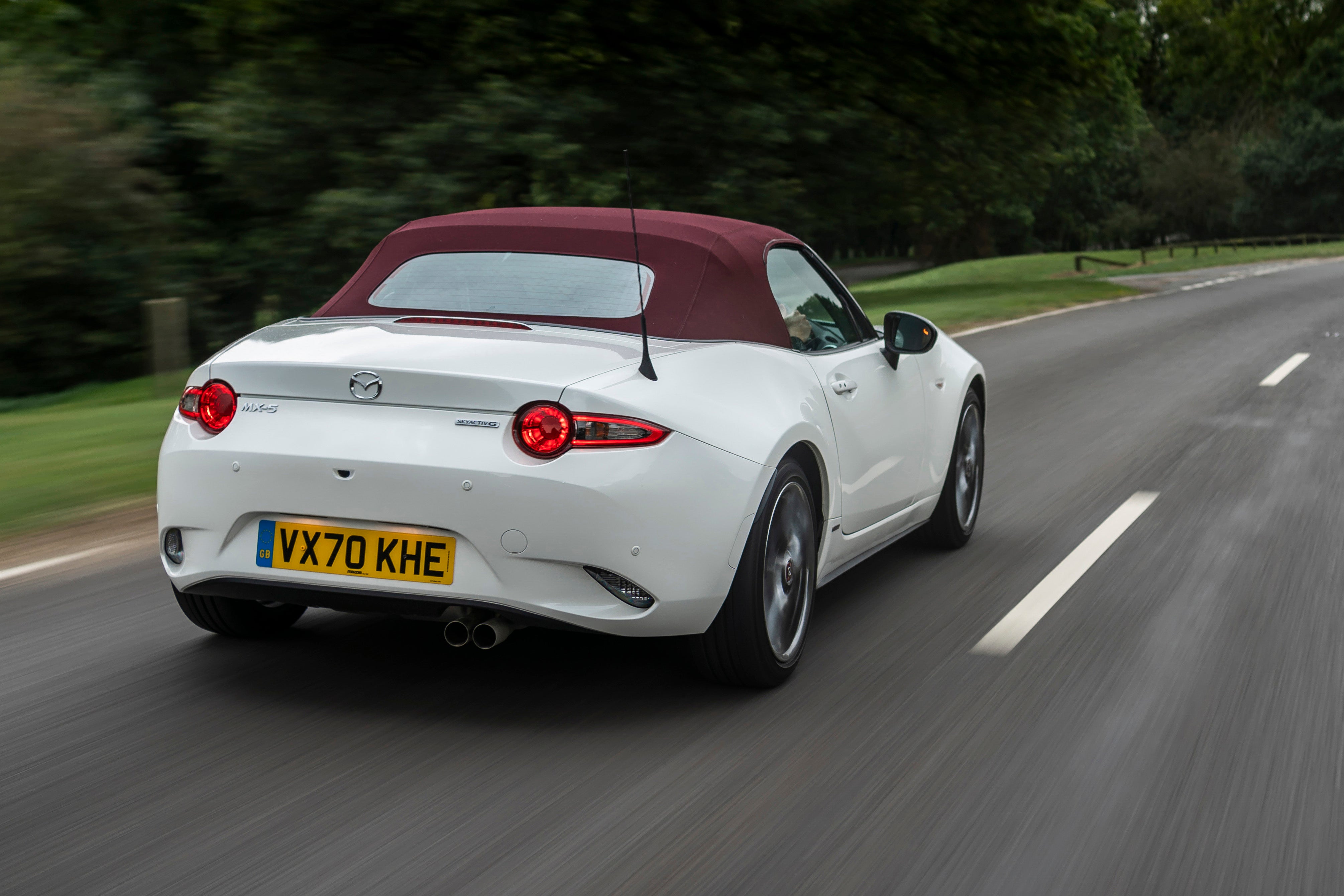 The Mazda MX-5 is a small, affordable sports car that proves you don't need a billion horsepower, massive tyres and an inflated price tag to have fun.
In fact, on the UK's tight, twisty and heavily speed-controlled roads, we reckon most people would have more fun in this than a lot of the high-end metal in this list. Having said that, the MX-5 does demand some compromises.
For starters it's not exactly practical. There's a tiny 130-litre boot, while its a strict two-seater - and the very tall might find they can't actually fit inside it properly. What's more, you'll need to be braced for pub bores with hairdresser jokes...
But that's the downsides over. What you do get is the choice of a revvy little 1.5 or willing 2.0-litre engine, rear-wheel drive, a slick manual gearbox, a convertible roof that you can retract in seconds by hand and effervescent, enjoyable handling.
It's a car you can enjoy at low speeds and drive hard without breaking the speed limit. And it weighs less than a modern supermini, too, which makes it seriously agile and even quite economical. It's been around since 2015, and prices start from as little as £12,000 - go on, you know you want to.
BMW M4 Competition
Year launched: 2021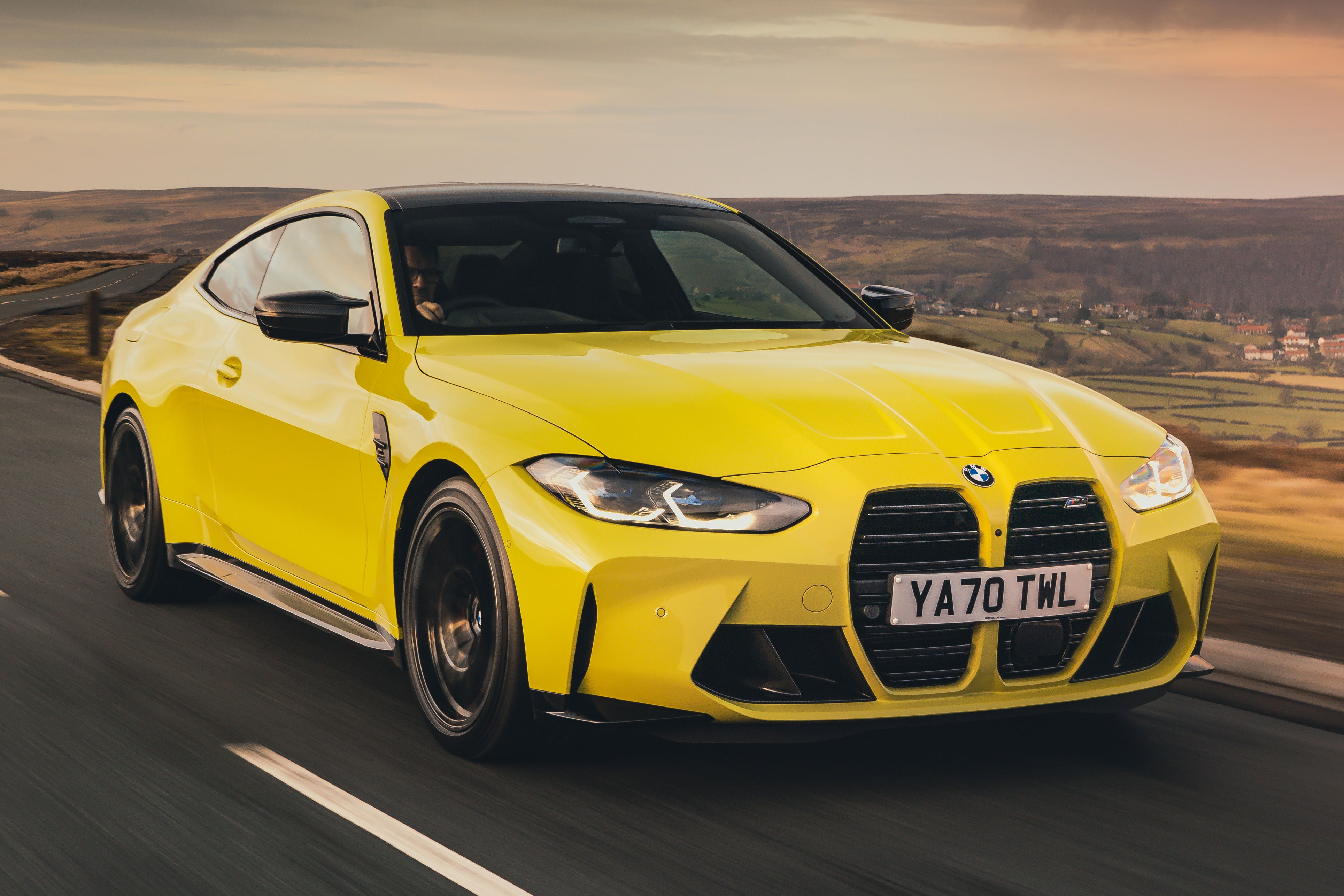 While the BMW M4 isn't a sports car in the traditional sense (it's based on a saloon car, for starters), it certainly delivers the kind of performance, dramatic styling and on-road thrills that you'd expect from a sports car.
Yes, you'll either love or hate the styling - and be prepared for passers-by to make their own minds up - but if you can live with that front-end you'll be getting one the fastest and most focussed M cars ever built.
The UK only gets the fastest and most exciting Competition version of the BMW M4, with power coming from a from a storming 510PS 3.0-litre straight-six. Although it's not as light as it once was, weighing in at over 1700kg, it'll still deliver huge pace along with plenty of thrills. Rear-wheel drive models can feel a bit too lairy in cold and wet conditions, but happily BMW offers an xDrive all-wheel drive version of it, too.
The latest M4 Competition is pretty new, so year-old used examples start from around £65,000. You'll want nearly £80,000 for a new version. Is that a bit too rich for you? Check out the cheaper BMW M2. A thug of a car, it can also be pretty practical with space for four.
Bentley Continental GT
Year launched: 2018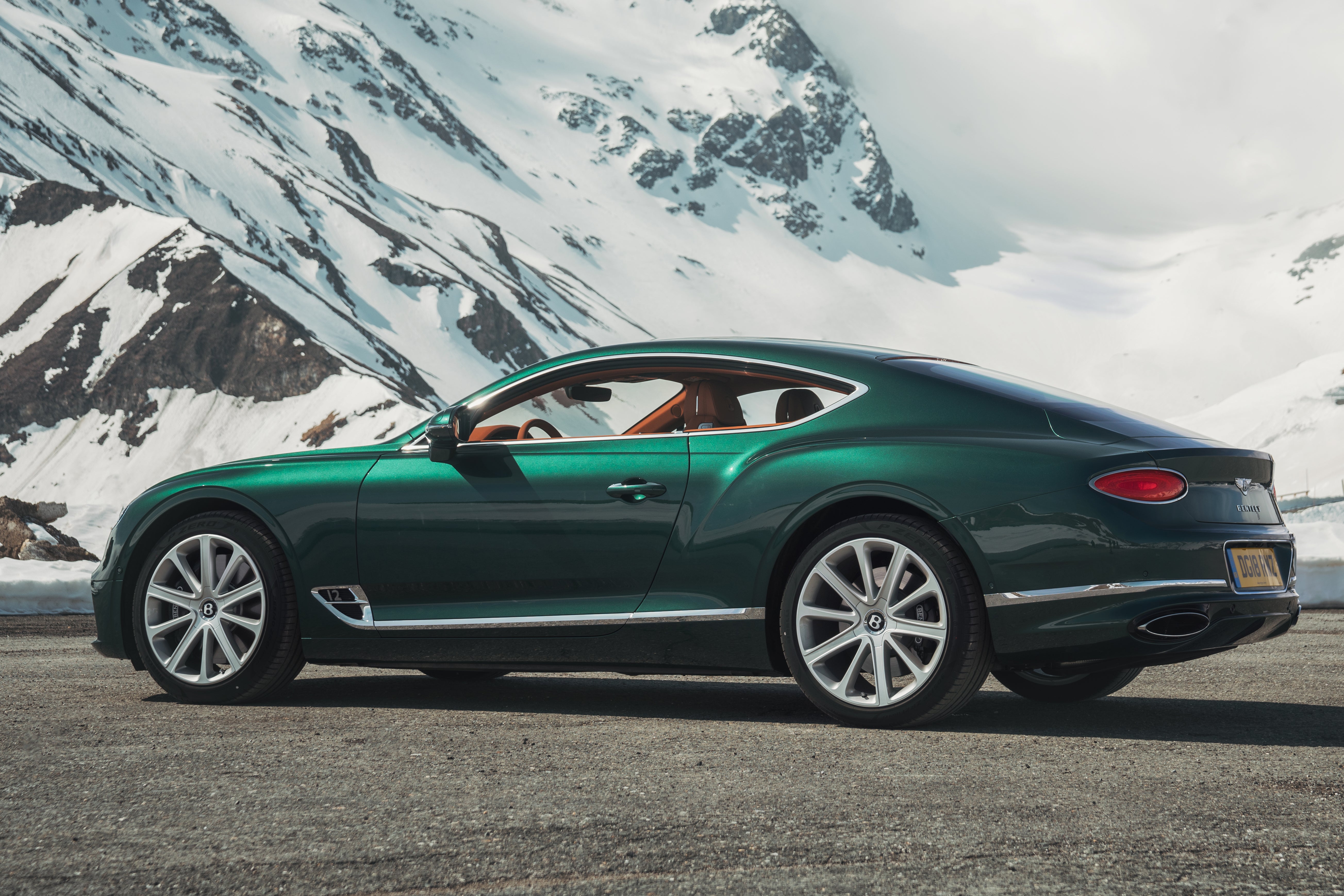 If you want a car that can do a good impression of a sports car while immersing you in cosseting luxury, look no further than the Bentley Continental GT, a car that's custom-built to crush continents.
It comes with a choice of V8 and W12 engines, with the latter pumping out 635PS and taking the two tonne-plus GT over 200mph. Both are charismatic and fast, although neither is exactly economical.
It's fair to say there's plenty of performance, but it's also easy to drive and comfortable. Four-wheel drive comes as standard for excellent stability and the Bentley doesn't so much absorb bumps as steamroller them flat. It's even fun on a twisty road despite its size and weight.
Inside, it feels like an old country house – there's so much leather and wood in there – but with some clever modern tech. There's also just enough room for four adults to get comfortable. Factor in a large boot and this is a car that you could happily tour thousands of miles in.
A budget of £75,000 will get you a last generation V8 car that's about 6 years old. If you're looking to buy an almost new, current model Continental GT, then prices start at about £120,000.
Ford Mustang
Year launched: 2015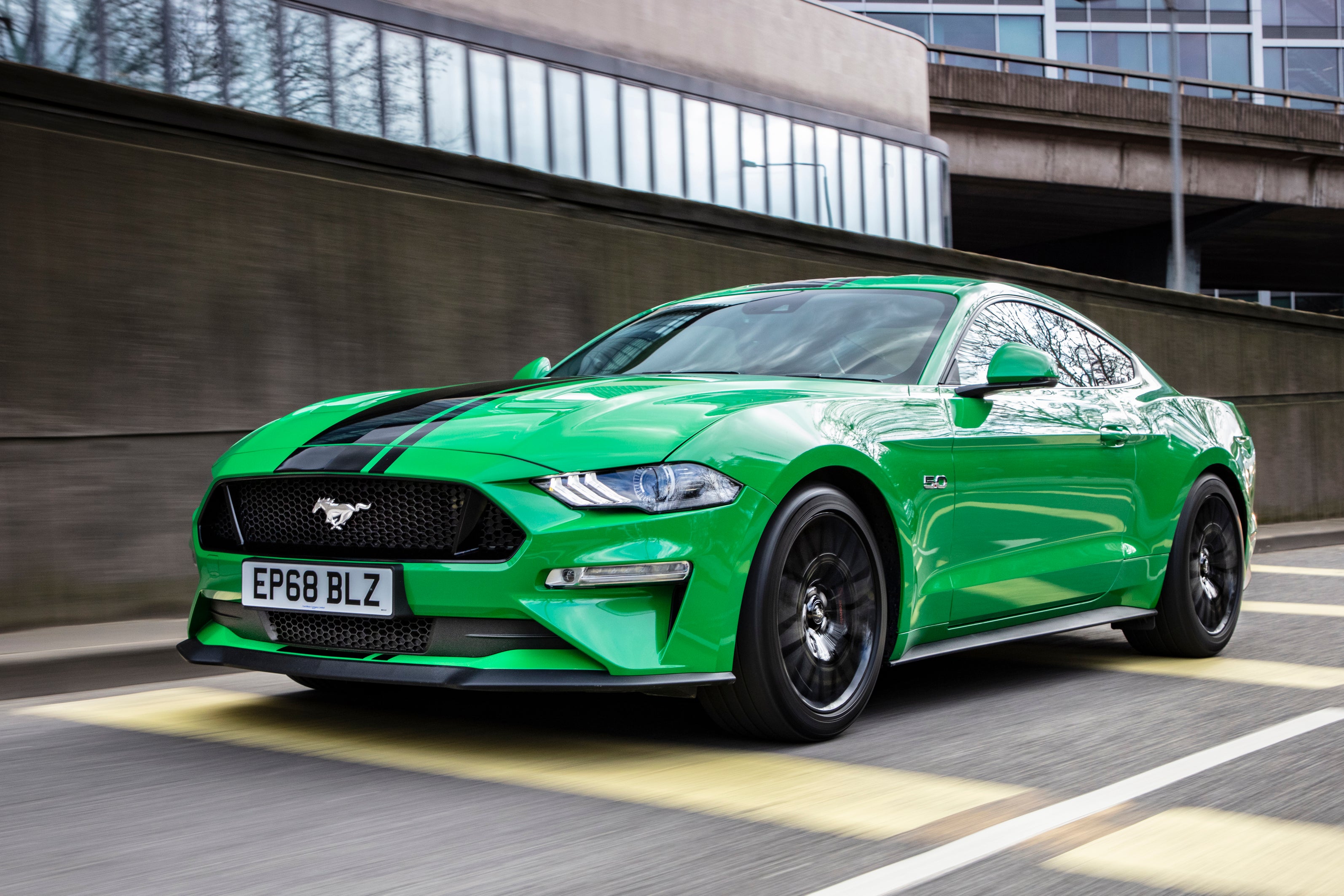 The Ford Mustang is a car that favours clout over elegance. The original muscle car is a sports car done the American way.
As a result, you get a 5.0-litre V8 in a large coupe body - you'll want that version, not the disappointing 2.3-litre Ecoboost model. It's the first Mustang to get independent rear suspension so it feels more manageable in bends than Mustangs of old. That said, the dominant entity is the lazy way it delivers its performance and the bassy soundtrack it makes while doing it.
The interior is more functional than attractive, but it's big and airy - ideal for long journeys. The back seat is pretty usable and the boot is large.
Overall, it won't feel as at home on a twisty British B-road as a European sports car, but it has loads of character and a sense of fun, plus it's good value. Prices start from under £30,000 for a 2016 V8 GT with 22,000 miles on the clock.
For £60k, you can pick up a Porsche 911 that's a few years old and has around 25,000 miles on the clock. The Porsche has an immersive driving experience but it's also a car you can happily use every day. If you want something a little newer, check out the more affordable Porsche Cayman.
It depends whether you want your £100k car to focus on luxury or sports performance, but for us the Porsche 911 is one of the best cars for £100k along with the hand-built Bentley Continental GT - both are very different takes on the same theme.
If you're looking to get a used luxury sports car for £60,000 or less, the Bentley Continental GT is a great option. Its V8 and W12 engines deliver serious shove even though the heavy Bentley is weighed down with leather and wood.
The Lexus LC500 is likely to be the most reliable sports car on this list. Lexus topped Honest John (our sister site's) Satisfaction Index with an 89.5 per cent winning score. The LC500 feels as well built as any other Lexus but comes with a thunderous V8 under the bonnet.
The Porsche 911 is the best daily driver sports car. Its relatively small size makes it easy to manoeuvre, you get a great view out and it's available with a slick automatic gearbox. Yet, despite all this, the 911 is still great fun to drive.
The Porsche 911 can rightly claim to to be the best all round sports car. Easy to drive around town, it comes alive in corners and offers performance that few others can match, yet it's not intimidating to drive, even the thunderous Turbo models.
Porsche 911
GTS 2dr
Manufacturer Approved
Dick Lovett Porsche Cardiff

Glamorgan, CF118TW
PCP: £1,373.47/mo
Representative example: Contract Length: 36 months, 35 Monthly Payments: £1,373.47, Customer Deposit: £17,698.00, Total Deposit: £17,698.50, Optional Final Payment: £69,312.50, Total Charge For Credit: £17,092.45, Total Amount Payable: £135,082.45, Representative APR: 6.9%, Interest Rate (Fixed): 6.9%, Excess Mileage Charge: 33.84ppm, Mileage Per Annum: 10,000
Porsche 911
S 2dr PDK
Manufacturer Approved
Dick Lovett Porsche Bristol

Gloucestershire, BS107UH
PCP: £1,184.27/mo
Representative example: Contract Length: 36 months, 35 Monthly Payments: £1,184.27, Customer Deposit: £15,898.00, Total Deposit: £15,898.50, Optional Final Payment: £64,182.50, Total Charge For Credit: £15,540.45, Total Amount Payable: £121,530.45, Representative APR: 6.9%, Interest Rate (Fixed): 6.9%, Excess Mileage Charge: 33.84ppm, Mileage Per Annum: 10,000
Porsche 911
S 2dr
Peter Vardy Porsche Aberdeen

Kincardineshire, AB123TY
PCP: £1,813.55/mo
Representative example: Contract Length: 36 months, 35 Monthly Payments: £1,813.55, Customer Deposit: £19,785.00, Total Deposit: £19,785.00, Optional Final Payment: £68,030.00, Total Charge For Credit: £19,389.25, Total Amount Payable: £151,289.25, Representative APR: 7.4%, Interest Rate (Fixed): 7.37%, Excess Mileage Charge: 28.2ppm, Mileage Per Annum: 10,000
Discover more expert guides from heycar