Best sports cars for £40,000

Written by
Russell Campbell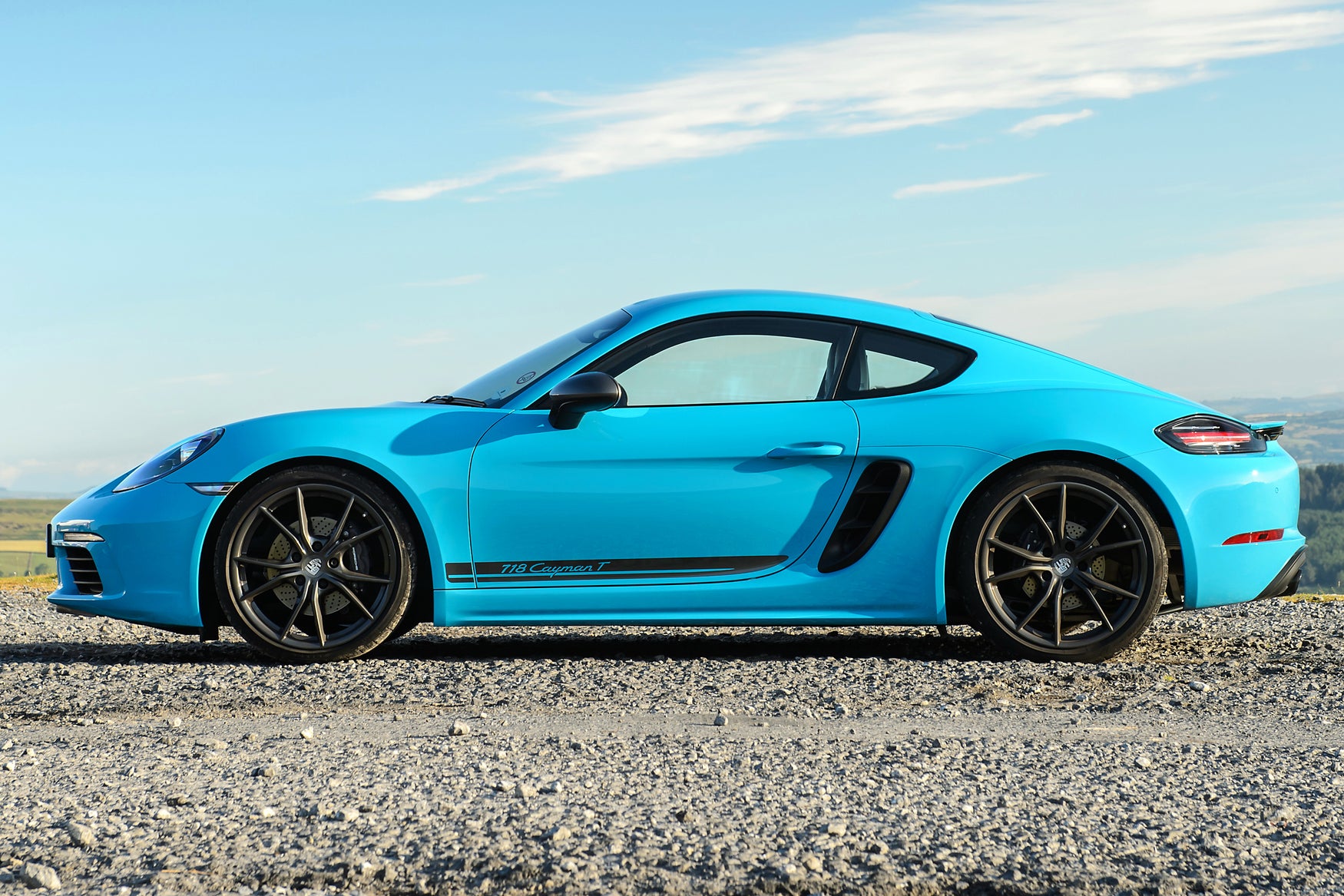 Looking to pick from a list of the best sports cars for £40,000? Our team of experts has searched our cars for sale to find the best sports cars for £40,000 – all the cars here look great and go great, too.
We've chosen something for everyone. You'll pick up some of these cars nearly new while others are older second-hand bargains. Plus, we've covered everything from lightweight racers to muscle cars and hybrids, so keep reading for heycar's guide to the best sports cars for £40,000.
Porsche 718 Cayman
Year launched: 2016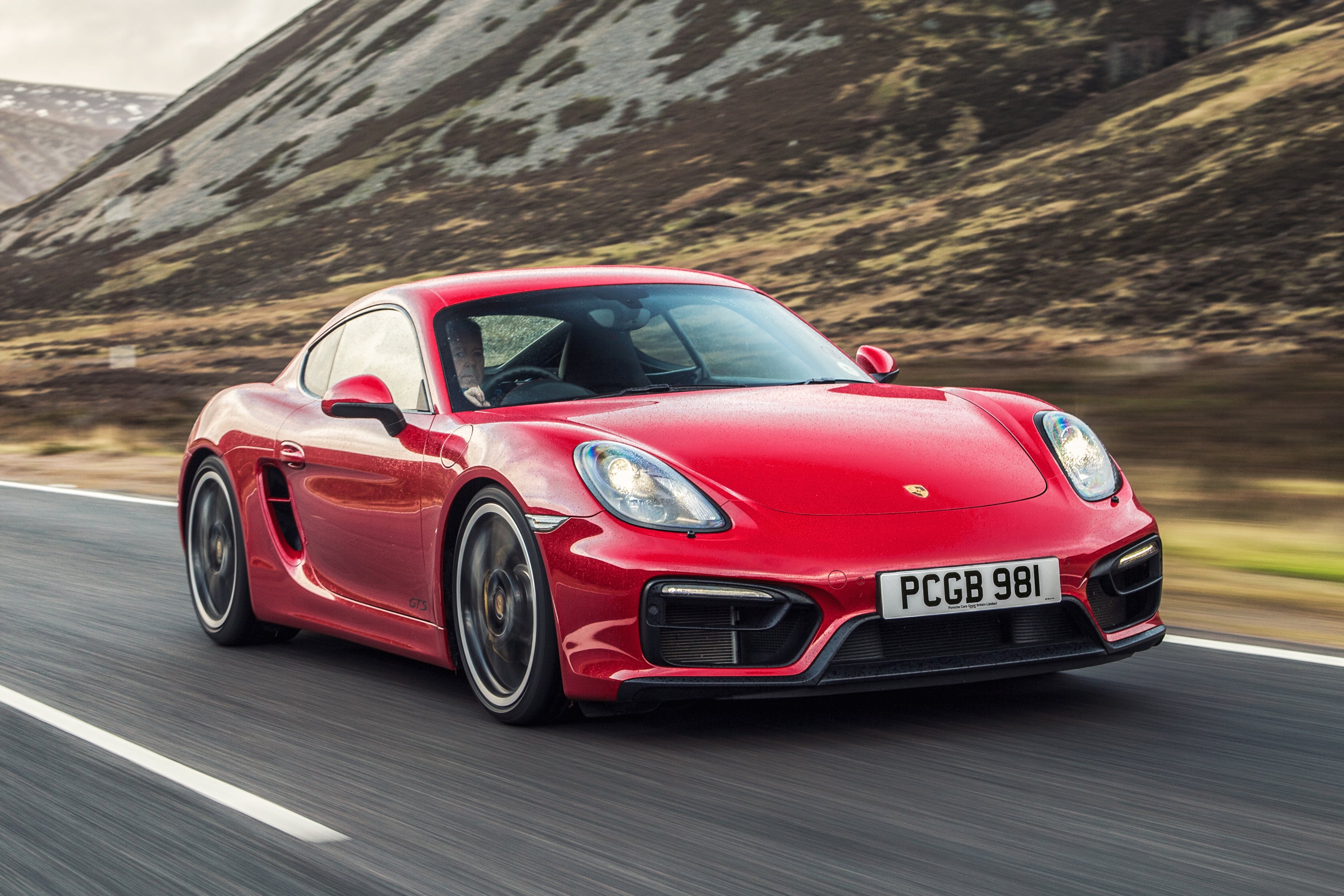 The Porsche 718 Cayman might be the most complete sports car ever built. It's smart looking and fantastic to drive but also easy to live with. It's practical for what it is, feels posh inside and is available with the latest tech.
The Cayman's driving experience is dominated by its mid-engine layout which makes it perfectly balanced in corners. On a £40,000 budget, you can choose from a turbocharged four-cylinder model or go for an older car with a six-cylinder engine that brims with character.
The Porsche blends its great drive with everyday usability. It looks brilliant inside and has the build quality to rival a posh German saloon. Okay, so it's only a two-seater but you do get a pair of boots that swallow a surprisingly large amount.
Porsche 718 Boxster
Year launched: 2016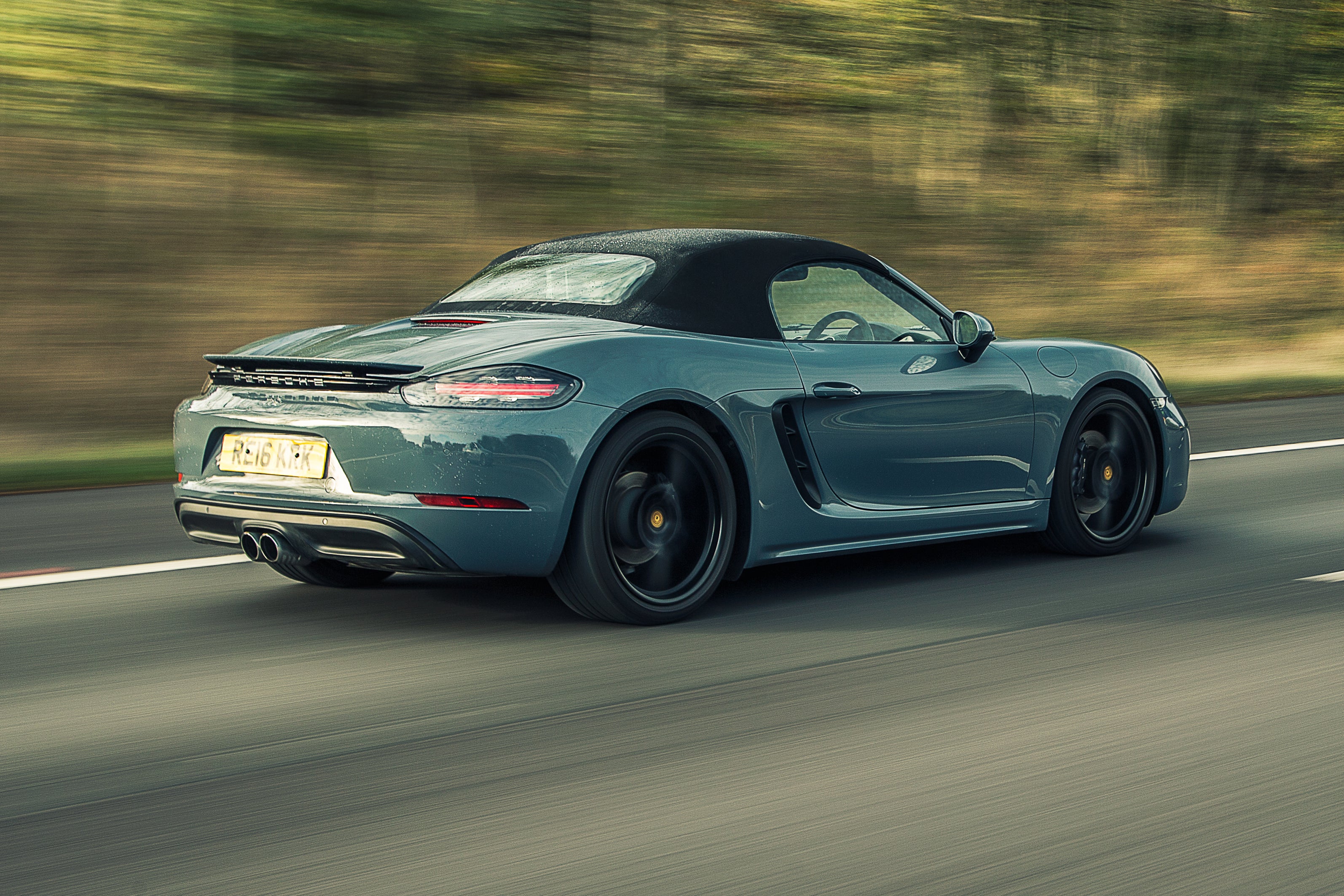 Yes, we've already had a Porsche but the fact is the 718 Boxster is every bit as good as the Porsche 718 Cayman – it just swaps a little of the Cayman's handling prowess for a soft-top roof that can drop in seconds.
Unlike most open tops, you'll not feel the Boxster twist and shudder over bumps. It feels tied down in corners with feelsome and direct steering that leaves you full of confidence. Okay, so the four-cylinder models don't sound great but they're punchy and you can always go for an older six-cylinder version.
Inside, the Boxster looks great and you get an excellent driving position. It's spacious for a two-seater and you get plenty of room for luggage thanks two boots that'll swallow a surprising amount of luggage.
BMW M2
Year launched: 2016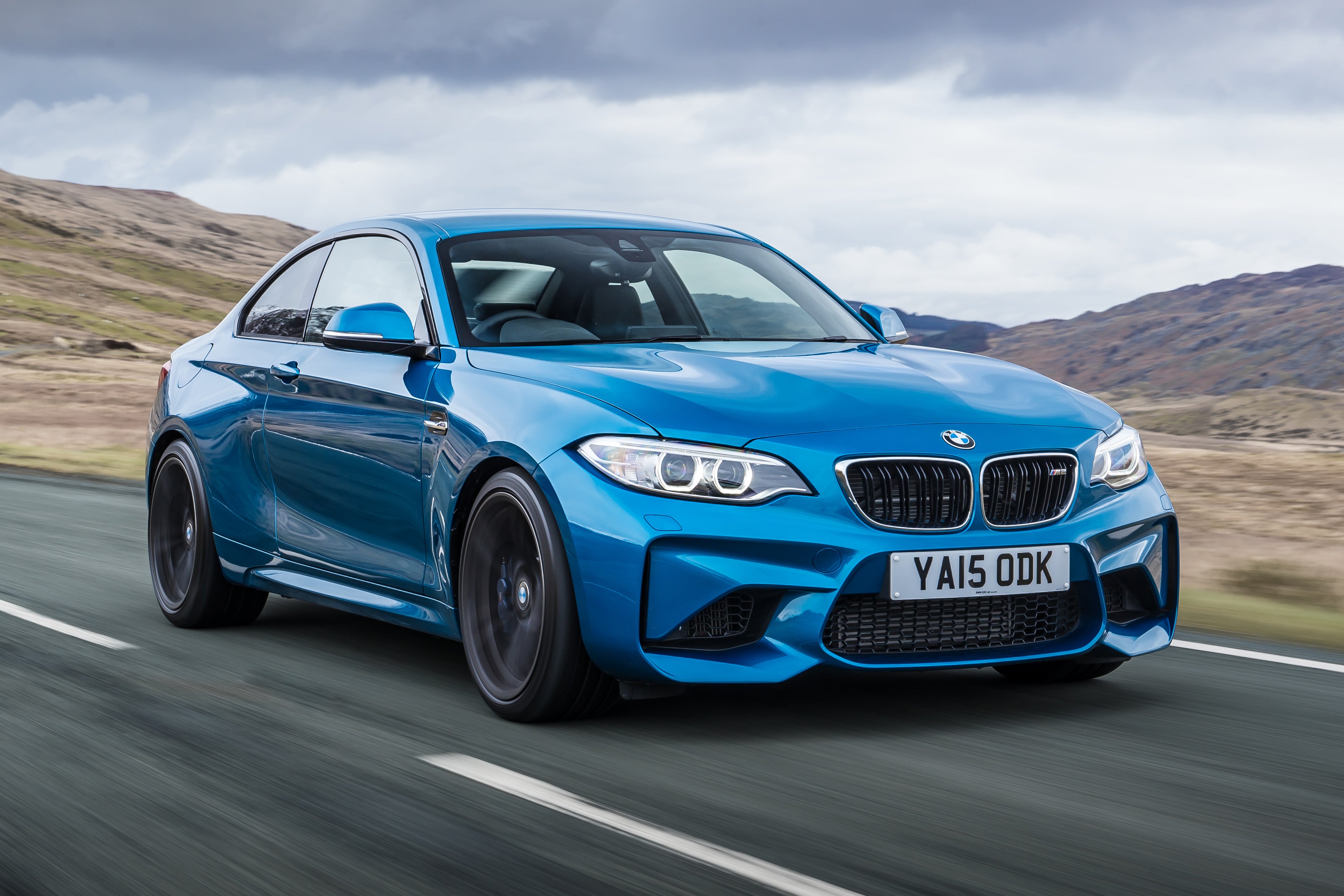 The BMW M2 is based on the BMW 2 Series – so it's pretty practical – but gets pumped up looks and a serious performance boost thanks to a turbocharged six-cylinder engine.
Because it's based on the 2 Series the M2 has space for two up front and a pair of seats in the back which even adults can use on short journeys. The interior has a driver-centric layout, is made of high-quality materials and feels well screwed together.
The M2's powerful engine means it can be a tyre-smoking monster if you want it to be or nimble and precise if you don't. Its quiet on the motorway and its optional eight-speed automatic gearbox makes town driving less of a pain.
Alpine A110
Year launched: 2018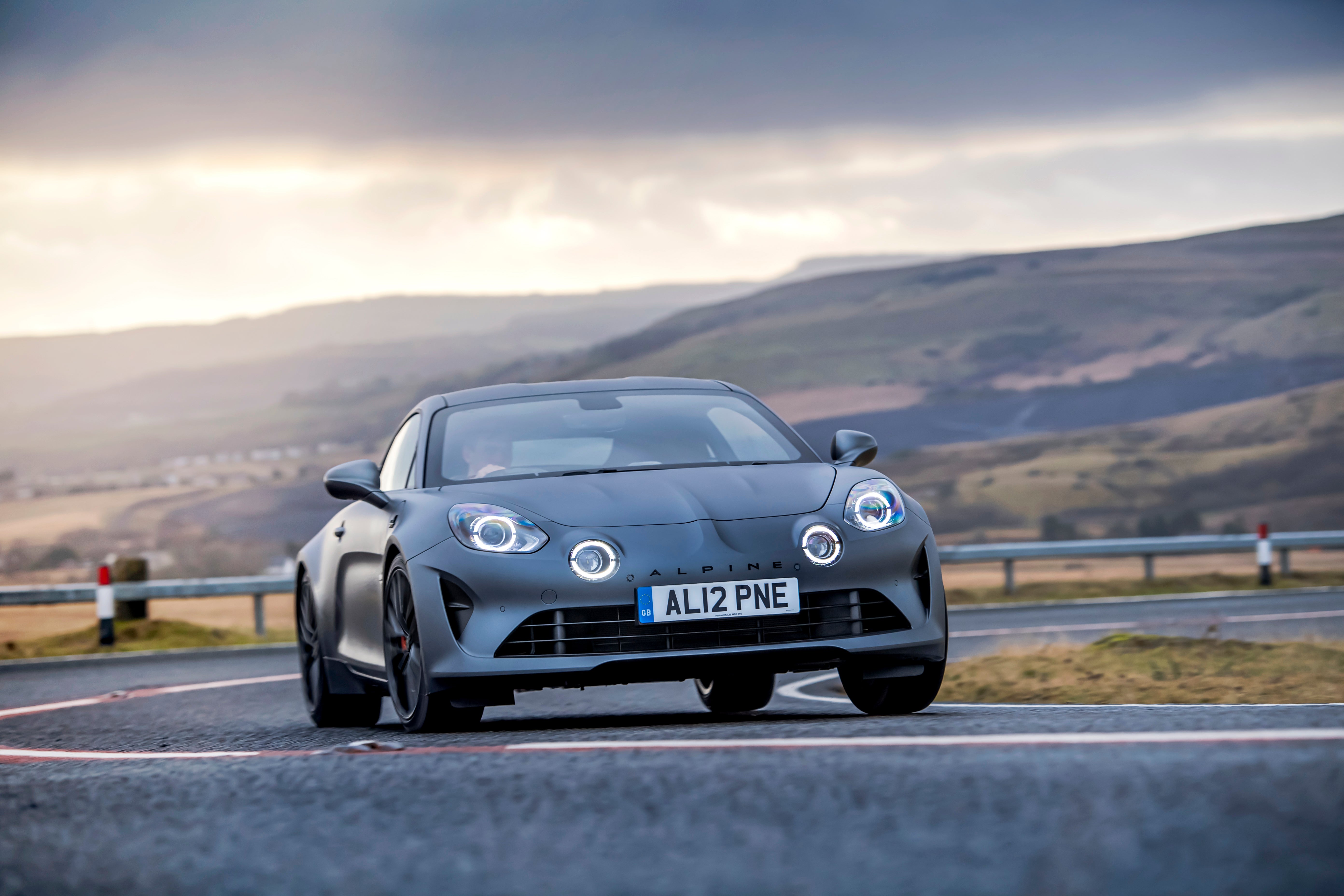 Made by Renault, the Alpine is France's answer to the Porsche Cayman and it's really rather good. The Alpine has an all-aluminium construction that makes it very light and it's this that dominates the driving experience.
It feels nimble and agile in corners and because the Alpine isn't heavy, the suspension can be relatively soft, allowing it to breath with the road and flatten out nasty bumps. Its turbocharged 2.0-litre engine gives the Alpine a serious turn of speed and sounds purposefully rorty.
Inside, you sit low and the interior has neat features like deep bucket seats, quilted leather upholstery and trims based on the tricolour French flag. Okay, so the boots are small but you do at least get two of them.
Mercedes-Benz SLK 55
Year launched: 2011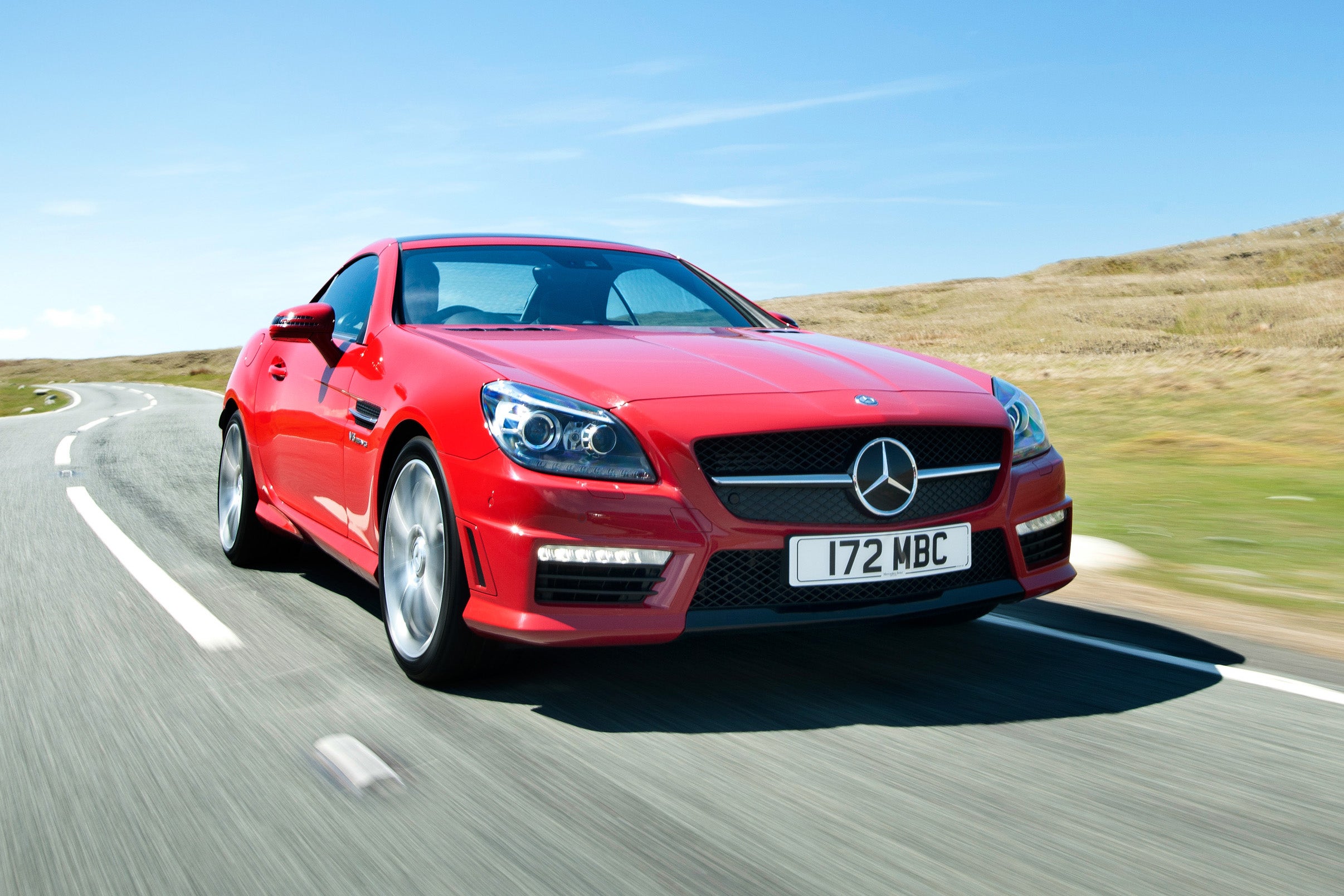 While the preceding cars all have an element of finesse, the Mercedes SLK 55 approach to performance involves lumping a huge naturally aspirated V8 into the front of its small body.
The results are impressive, with a sub-five-second 0-62mph time delivered with a heavy artillery soundtrack. It's awesome. The downside is that the SLK feels comparatively inert in corners and it has an old-school unresponsive automatic gearbox.
Admittedly, the Mercedes is more luxurious than your average sports car - its folding metal roof feels cosy in winter and the car's headrests can blow hot air down the back of your neck when the roofs down. It's a different way of doing sports cars but definitely not a bad way.
Ford Mustang
Year launched: 2015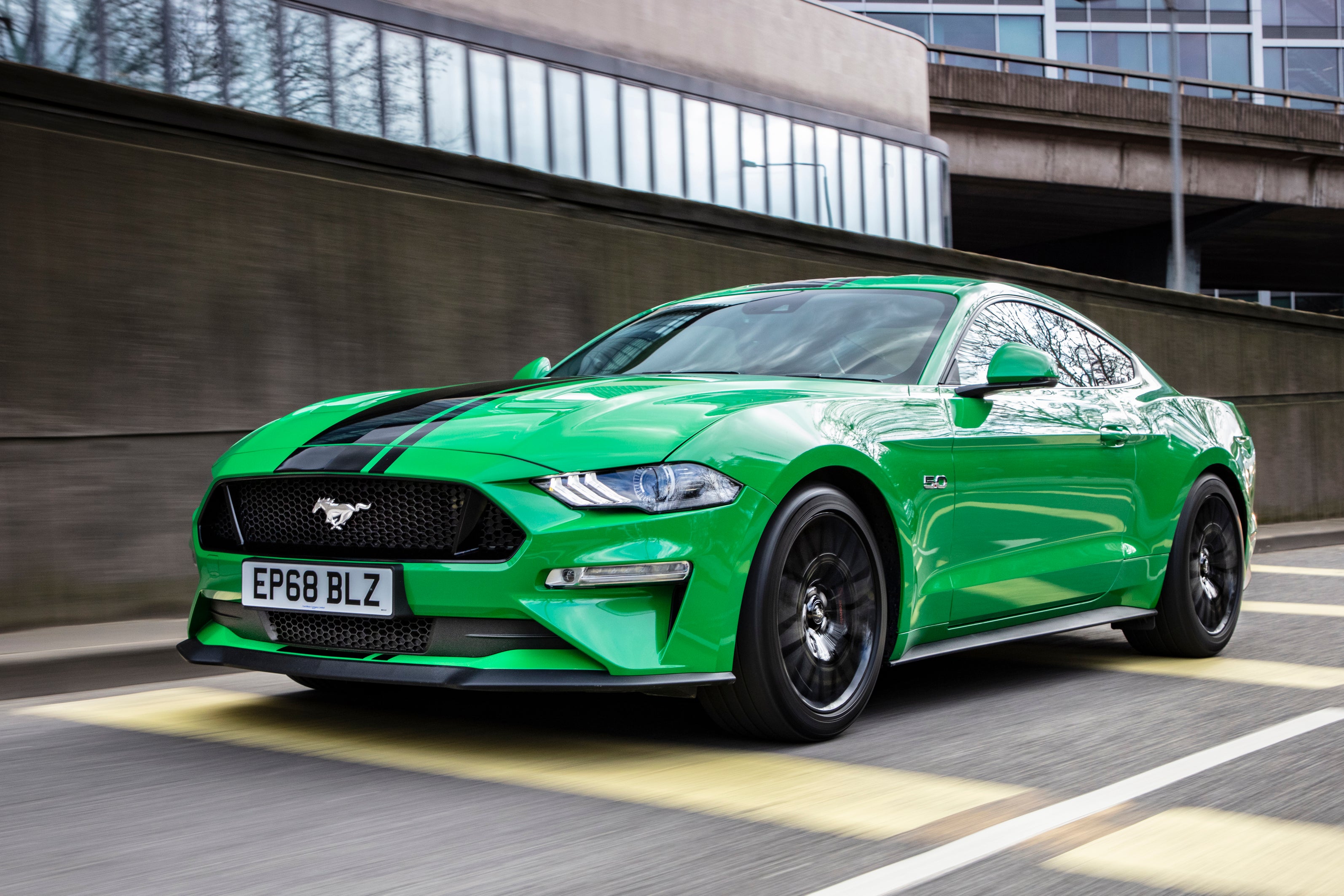 The Ford Mustang is another car that favours clout over elegance. The original muscle car is a sports car done the American way.
As a result, you get a 5.0-litre V8 in a large coupe body. It's the first Mustang to get independent rear suspension so it feels more manageable in bends than Mustangs of old. That said, the dominant entity is the lazy way it delivers its performance and the bassy sounds it makes while doing it.
The interior is more functional than attractive, but it's big and airy - ideal for long journeys. The back seat is pretty usable and the boot is large.
BMW i8
Year launched: 2015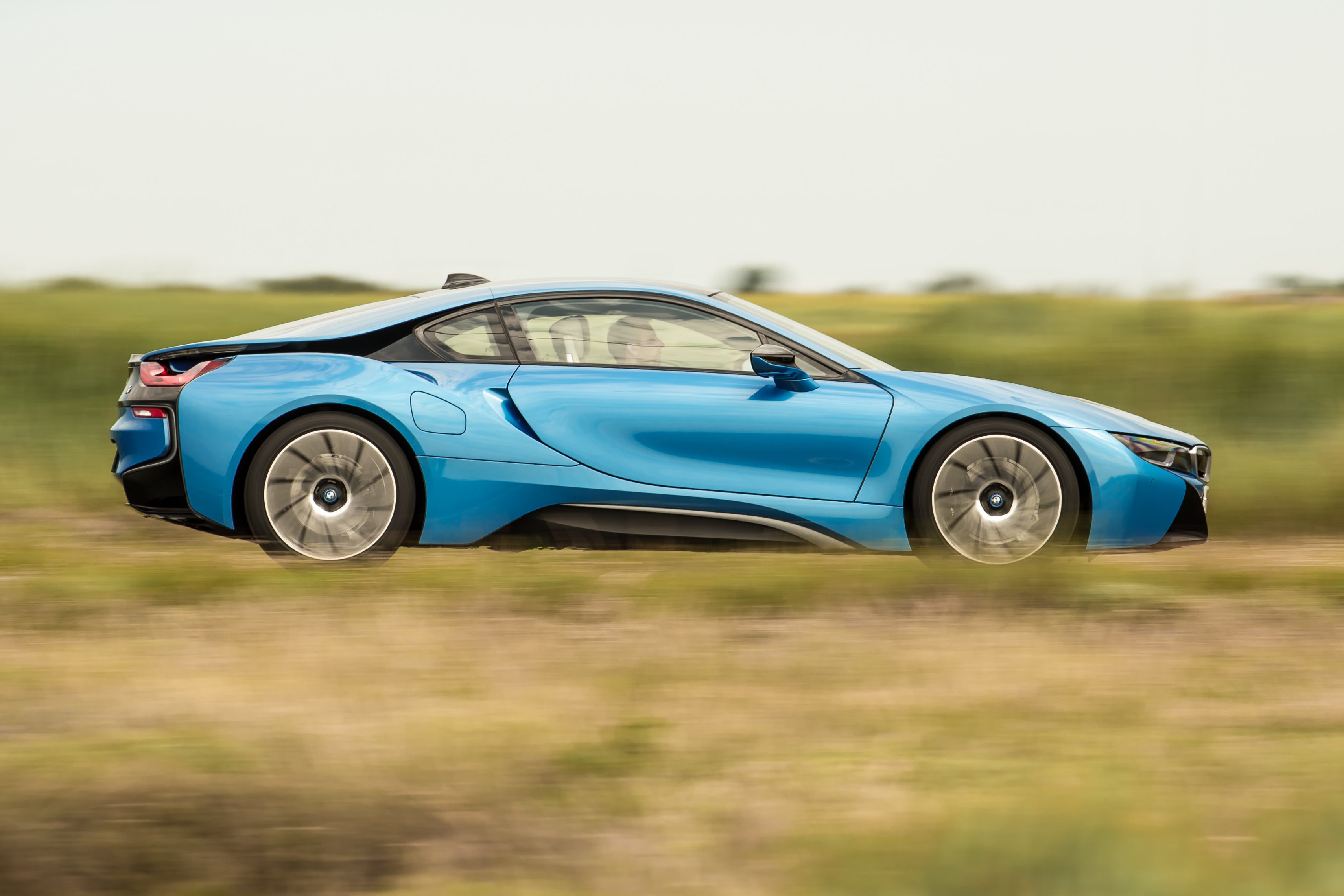 The BMW i8 is a sports car with an eco-conscience, the world's first attempt at building a hybrid that's fun to drive.
It's got the futuristic looks to match its ground-breaking powertrain. Under its skin, you'll find a mid-mounted MINI engine backed up by two electric motors and a battery pack - it gets from 0-62mph in just 4.8 seconds but can also run on electricity alone. Ideal if you live in a low-emission zone like London.
The BMW's scissor doors are pure theatrics and the organic design of the BMW's interior - much of which is made from recycled materials - hints that this sports car is kinder to the environment than your regular speed machine.
Nissan GT-R
Year launched: 2007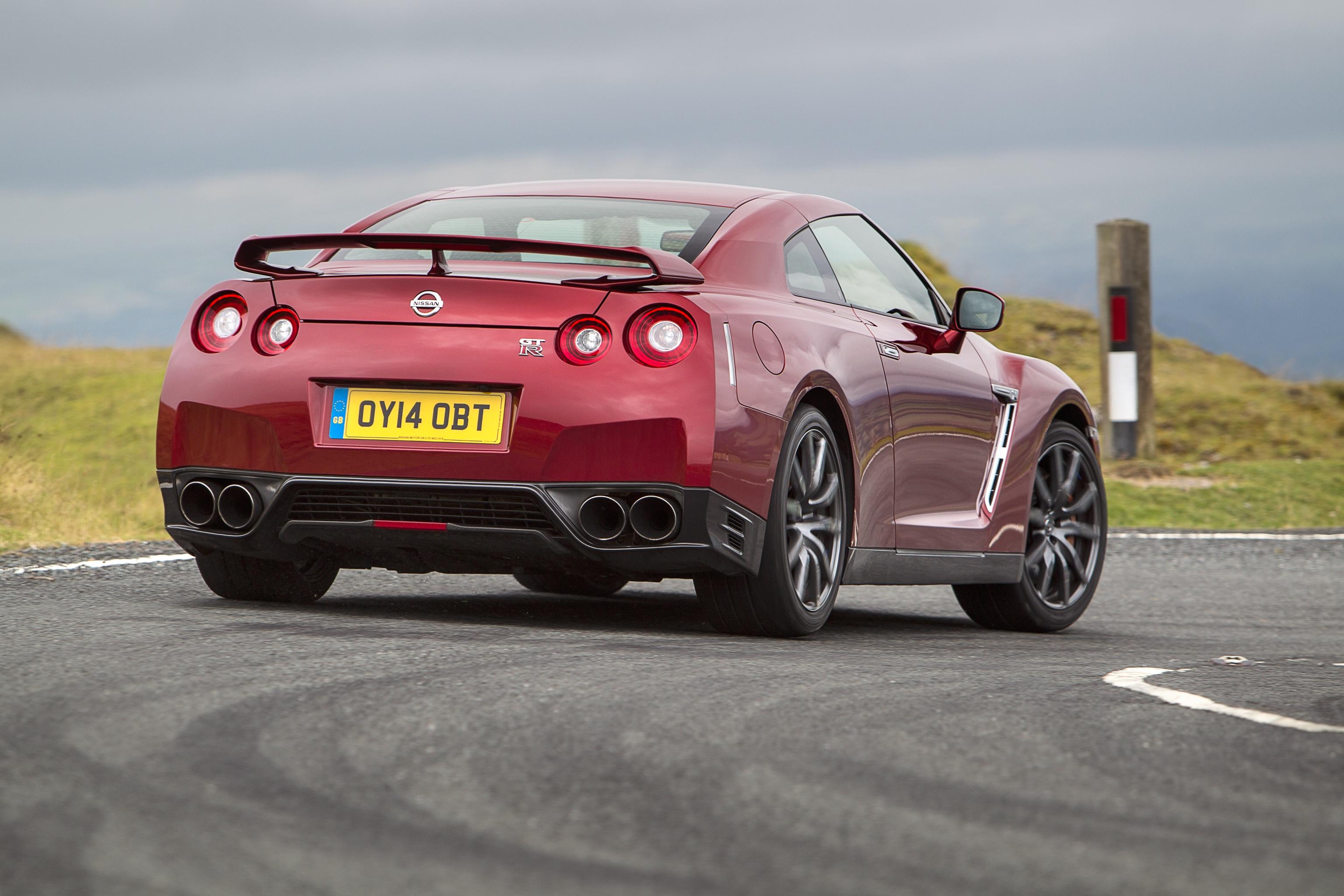 The Nissan GT-R shows you exactly what Japan can really do when it puts its mind to it. It's a twin-turbocharged four-wheel-drive missile that can ruin most supercars around a circuit.
Its straight-line performance - 0-62mph takes less than three seconds - is unreal but its trademark is its ability to make me mortals feel like driving superstars as it divvies out power to all four wheels for long controlled slides. There really is nothing else like it.
The GT-R's stealthy looks won't grab stares like other sports cars but those who know, know. Anyway, it's sensible styling means it's reasonably practical with a usable back seat and useful boot.
Audi TT RS
Year launched: 2014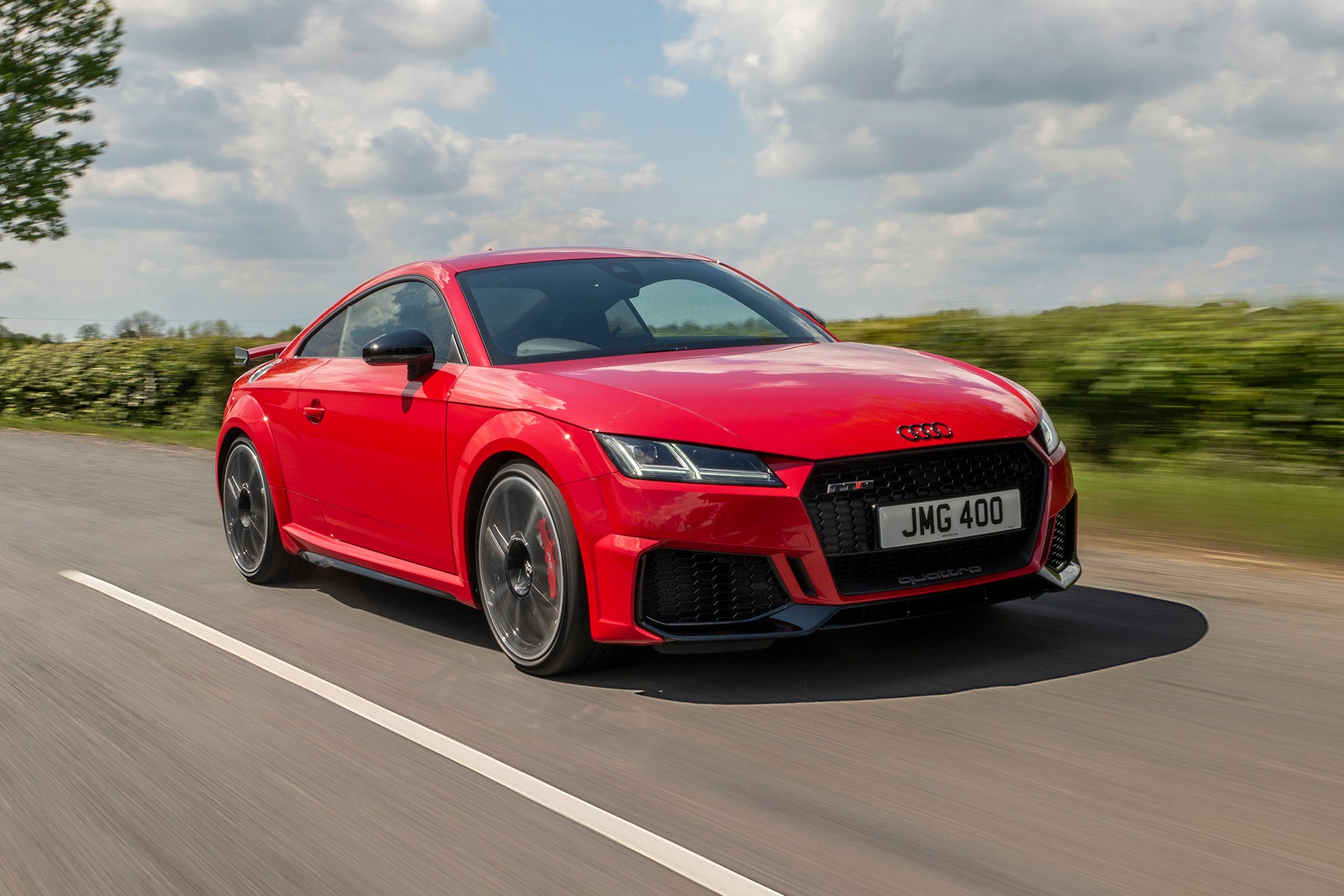 The Audi TT might have a reputation as the pretender's sports car but the TT RS is a different kettle of fish and it's all down to its warbling five-cylinder engine.
It produces 400PS – in a car the size of a Volkswagen Golf – to give the TT RS supercar performance. It will get from 0-62mph in just 3.7 seconds and because power's sent through Audi's quattro four-wheel-drive system, it's all completely manageable.
Inside, the TT RS gets a digital dashboard as standard which – as it takes the place of a central infotainment screen – gives the Audi's cabin a classy uncluttered design. It's even pretty practical with a large hatchback boot that'll swallow a surprising amount of luggage.
Alfa Romeo 4C
Year launched: 2013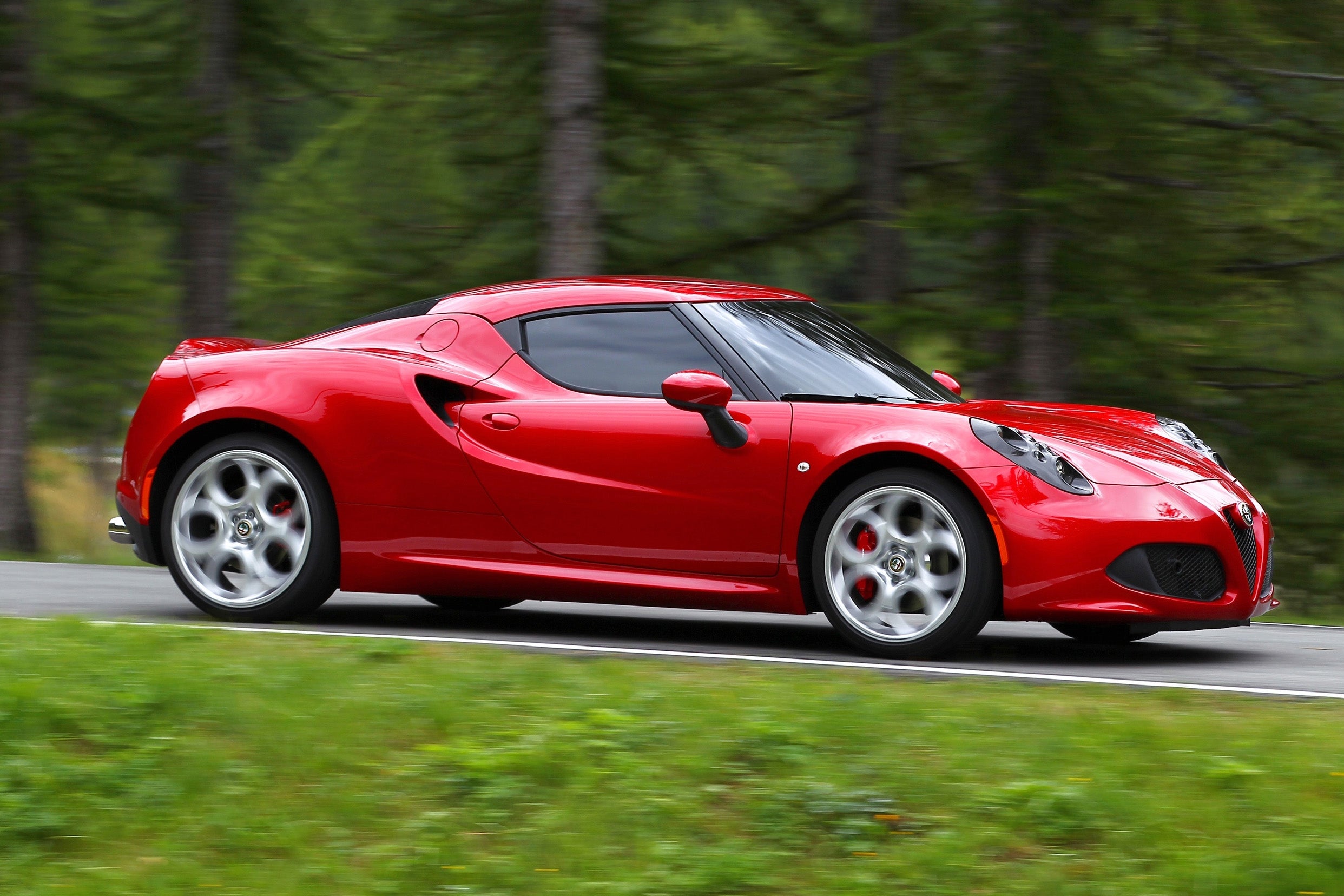 All the best Alfa Romeos are flawed which means the Alfa Romeo 4C must be one of the best Alfas of all time. It's certainly stunning looking. Imagine a Ferrari that had been put through a 90-degree wash cycle and it would probably look something like this.
You get junior Ferrari performance, too. The Alfa's 240PS 1.7-litre engine gargles and splutters on startup and can launch the 4C from 0-62mph in 4.5 seconds. The Alfa's lightweight and mid-engined but the flaw comes in the form of unassisted steering that can be far too lively in your hands – chasing cambers and surface changes with alarming regularity.
Inside, the 4C feels simple and its cheap-looking plastics don't exactly shout 'premium' but you do get lots of exposed carbon fibre – because that's what the Alfa's body is made of – and a small boot.
The best new sports car for under £40k is the Mazda MX-5. It looks great and drives great too and the new 2.0-litre model is also quick – not something you'd say about any MX-5 that preceded it. Plus, you'll have plenty of change left over to spend on driver tuition and track days.
The best sports car you can get for £40K is the Porsche Cayman. Sure, you won't get a brand new car, but £40,000 is enough to get a year-old model with a handful of miles. The Cayman is one of the best handling cars you can buy, period, let alone in this price bracket.
Yep – it's the Porsche Cayman. It's mid-engined like a Formula 1 car for perfect cornering balance and you can choose from sonorous flat-six or punchy turbocharged flat-four engines. The Porsche is also pretty practical, with two boots and excellent build quality.
Reviews of more sports cars for £40,000
Porsche Cayman
2.7 2dr PDK
Vertu Volkswagen Lincoln

Lincolnshire, LN2 4HW
HP: £952.69/mo
Representative example: Contract Length: 36 months, 36 Monthly Payments: £952.69, Customer Deposit: £5,250.00, Total Deposit: £5,250.15, Total Charge For Credit: £4,545.99, Total Amount Payable: £39,546.99, Representative APR: 9.9%, Interest Rate (Fixed): 9.48%