Best sports cars for £60,000

Written by
Russell Campbell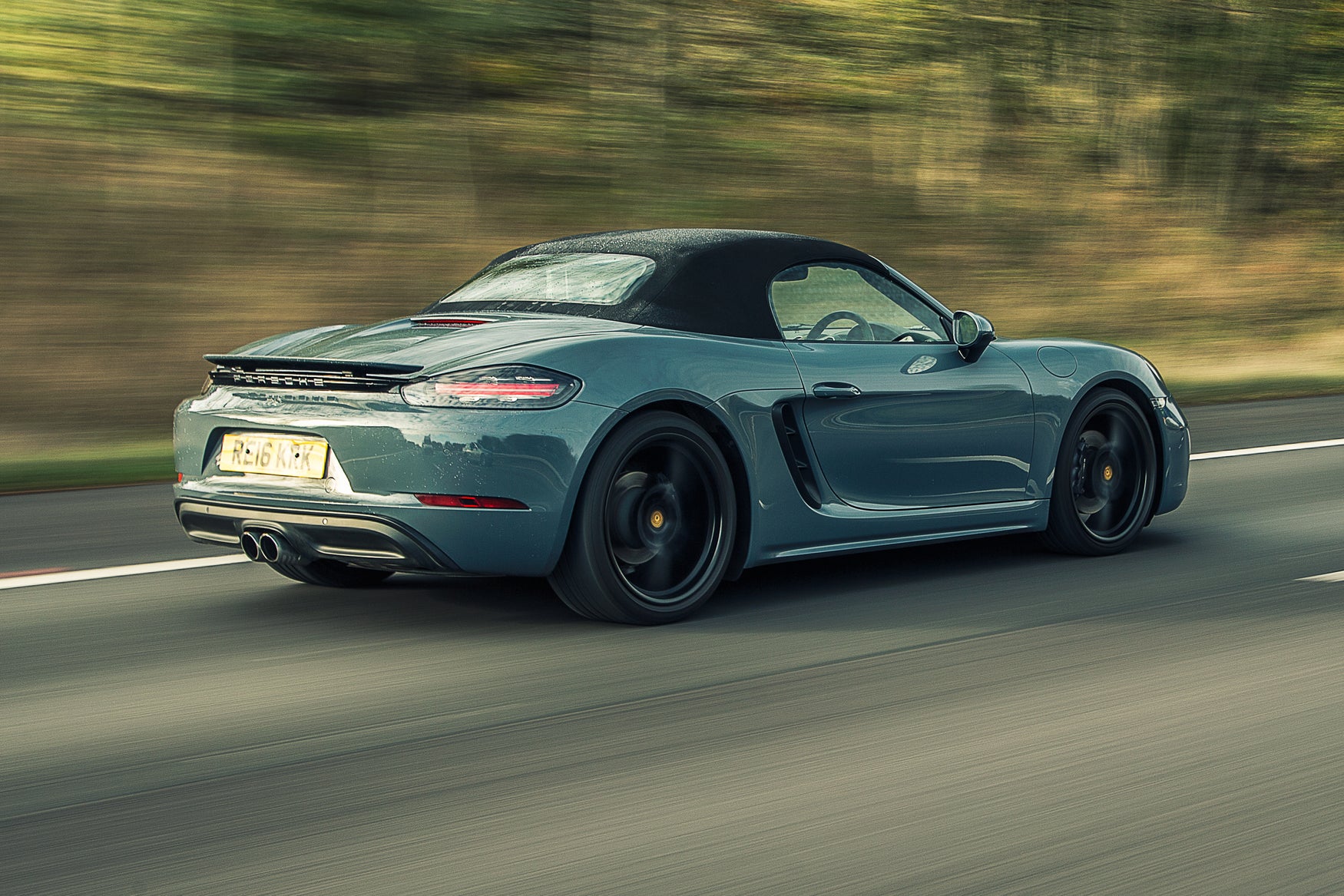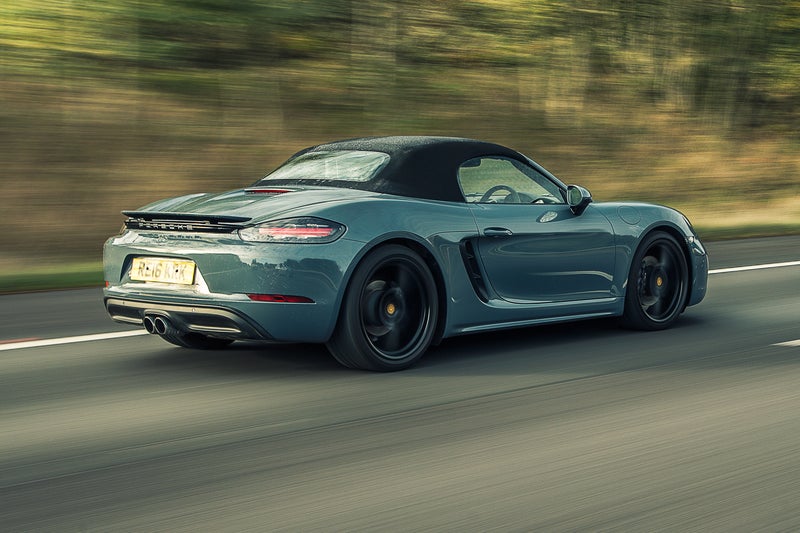 Looking to pick from a list of the best sports cars for £60,000? Our team of experts has searched our cars for sale to find the best sports cars for £60,000.
We've chosen something for everyone with sports cars ranging from raw to luxurious and everything in between. You'll pick up some of these cars nearly new while others are second-hand bargains. Keep reading for heycar's guide to the best sports cars for £60,000.
Porsche 911
Year launched: 2011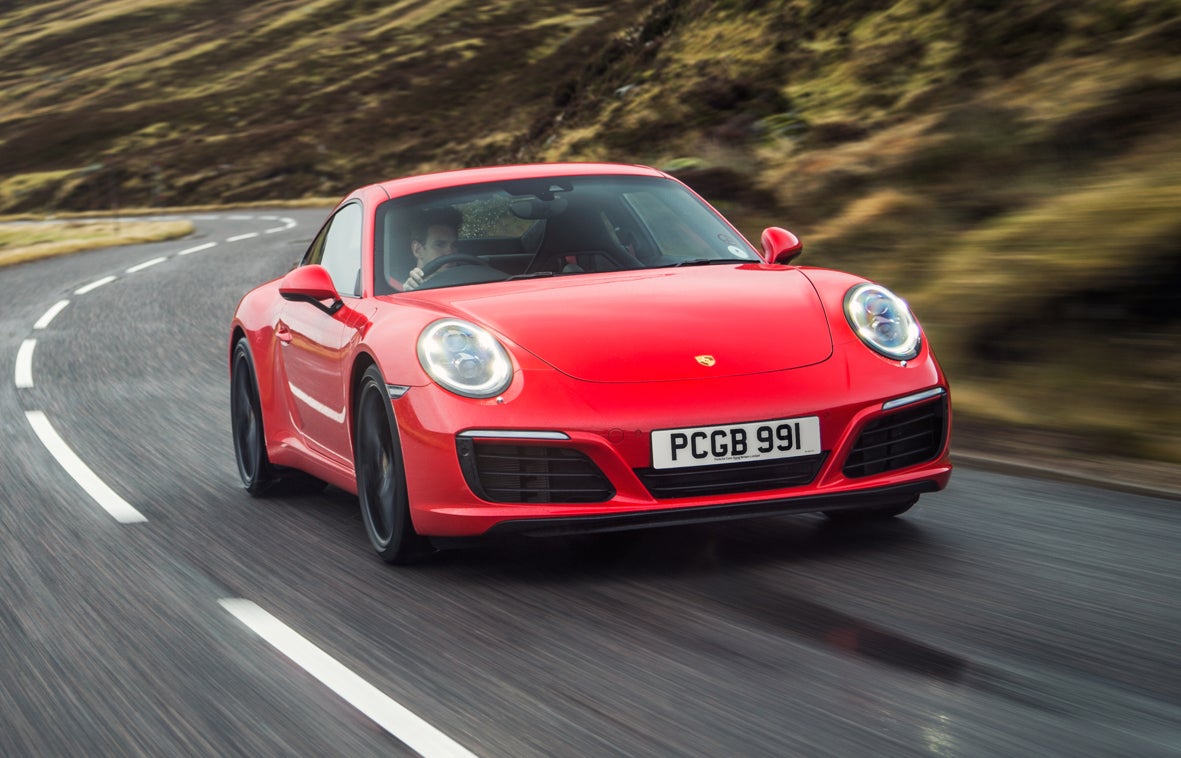 The Porsche 911 has always been the sports car you can live with and that particularly true of this 991 generation which significantly modernised the tried-and-tested recipe. That said, it remains one of the most engaging cars you'll ever drive.
The Porsche is a car that gets better the faster you go. Its expertly damped suspension cream over bumps and imperfections leaving you to focus on driving. There's very little lean in bends and the steering gives you loads of confidence. This is also the last 911 to have a non-turbocharged – and very sweet sounding – flat-six engine.
Inside, the 991 911 is a huge leap on from the car it replaced in terms of quality and technology. However, just like the old car, a wide range of adjustment makes it easy to get a comfortable driving position and the rear seats make for handy extra luggage space.
Audi R8
Year launched: 2006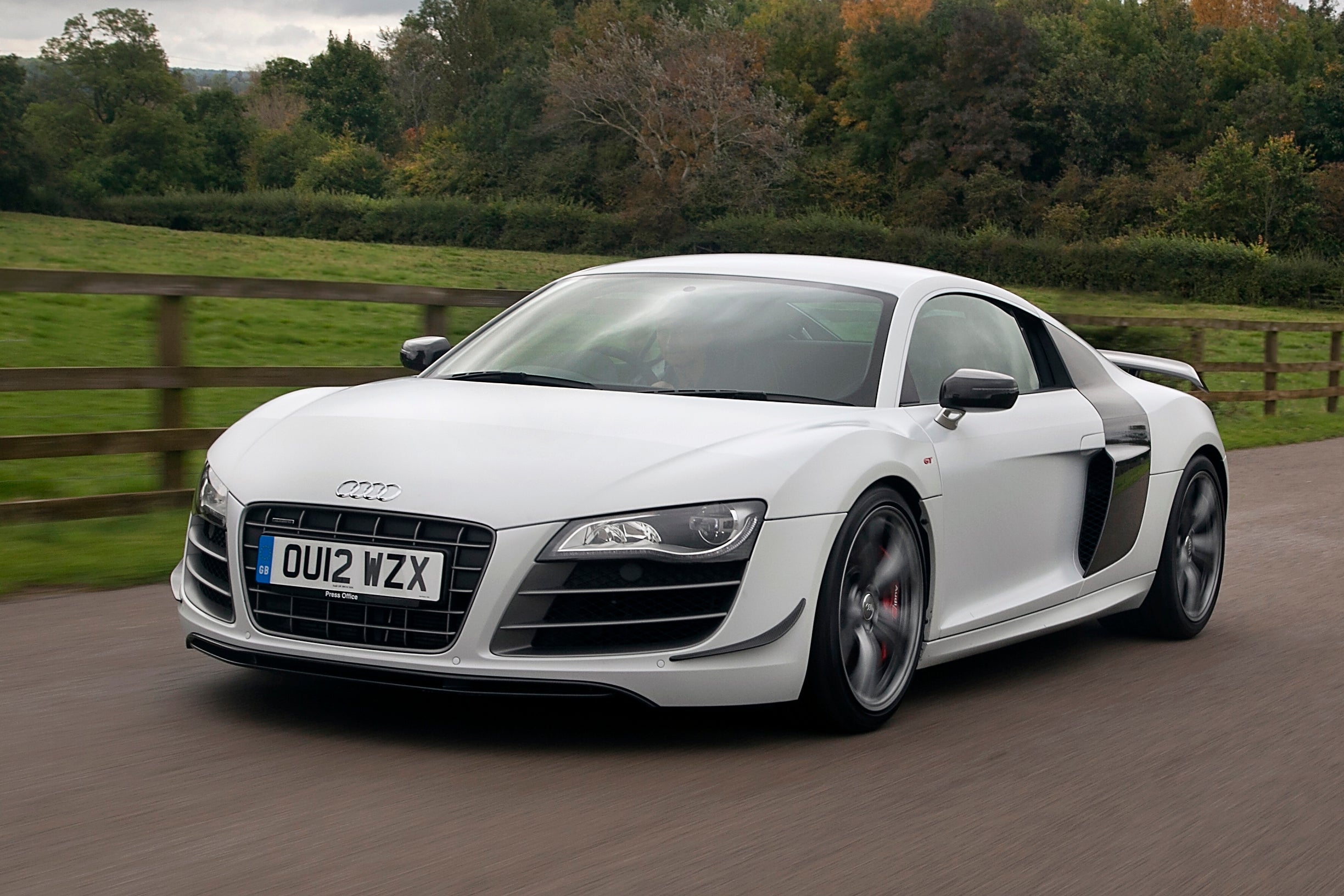 The Audi R8 was quite a shock to the system when it launched back in 2006, this was an Audi that drove like no Audi before it ever had. Yet, it had the superb built quality and excellent interior you'd expect to find in one of the car builder's posh saloons.
You get a choice of mid-mounted V8 or V10 engines that offer explosive performance and a four-wheel-drive system that lets you power slide out of corners, but excellent visibility and light controls make it very easy to drive. It's a win-win.
Inside, you get a digital instrument binnacle that gives you a full-sized sat-nav map which looks brilliant and the interior's build quality makes a period Ferrari seem stripped out and basic.
BMW M4
Year launched: 2014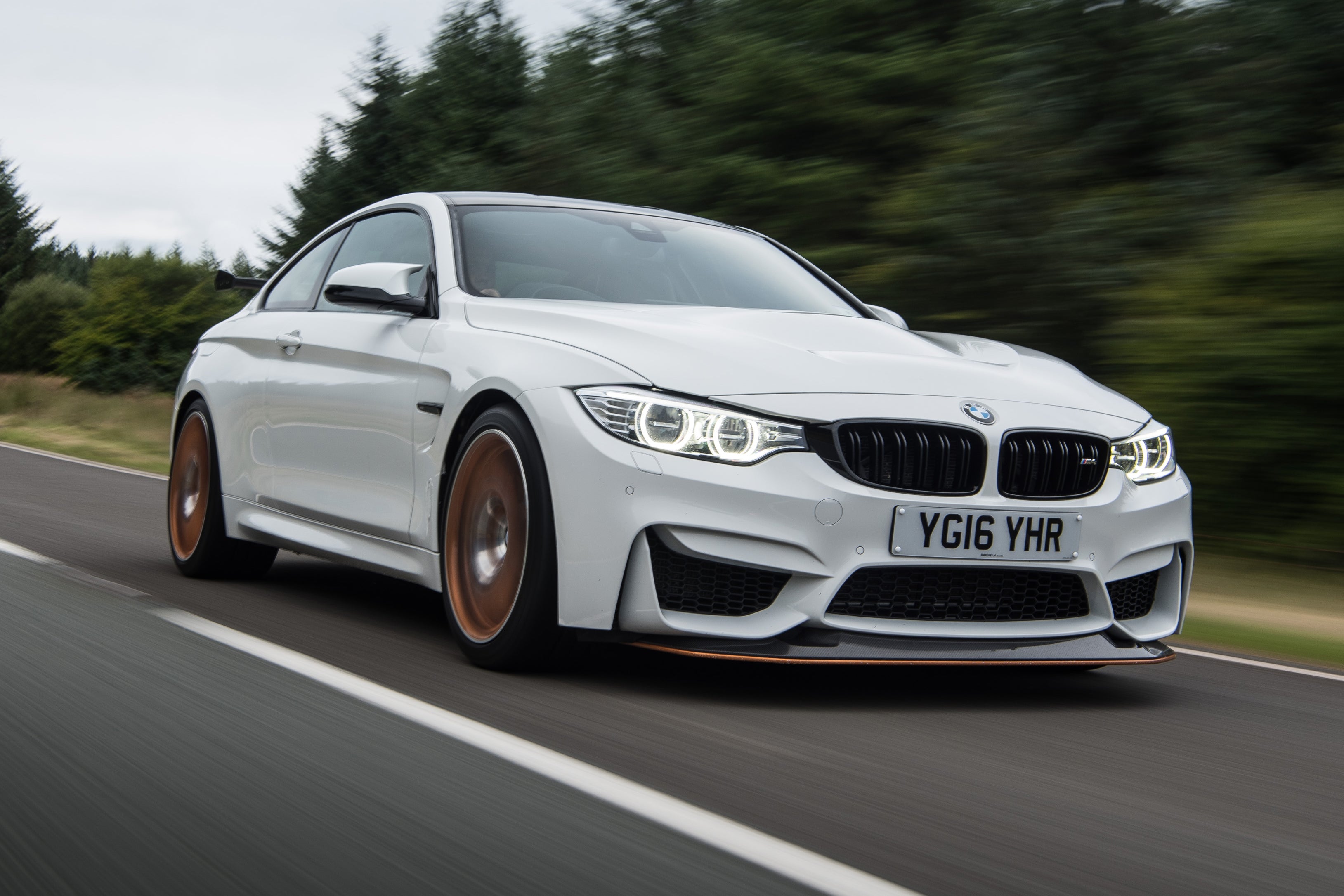 The BMW M4 is the two-door version of BMW's famous BMW M3 super saloon. Essentially, it's a BMW 4 Series coupe with the wick turned up to 11. As a result, it's a very easy car to fit into your life with modern tech and an interior that's practical for a two-door car.
What marks the M4 out from BMW's M cars of the past is its explosive performance. It's powered by a 431PS 3.0-litre twin-turbocharged straight-six that dumps huge lumps of torque to the back wheels. Tame it and you can launch the car from 0-62mph in just 4.2 seconds.
Because the M4 is based on a conventional coupe, it's not so low to the ground that it's a pain to get into and you also get usable back seats and a large boot. The body-hugging front seats and sporty dials are the only real hint you're in something pretty special.
Porsche 718 Boxster
Year launched: 2016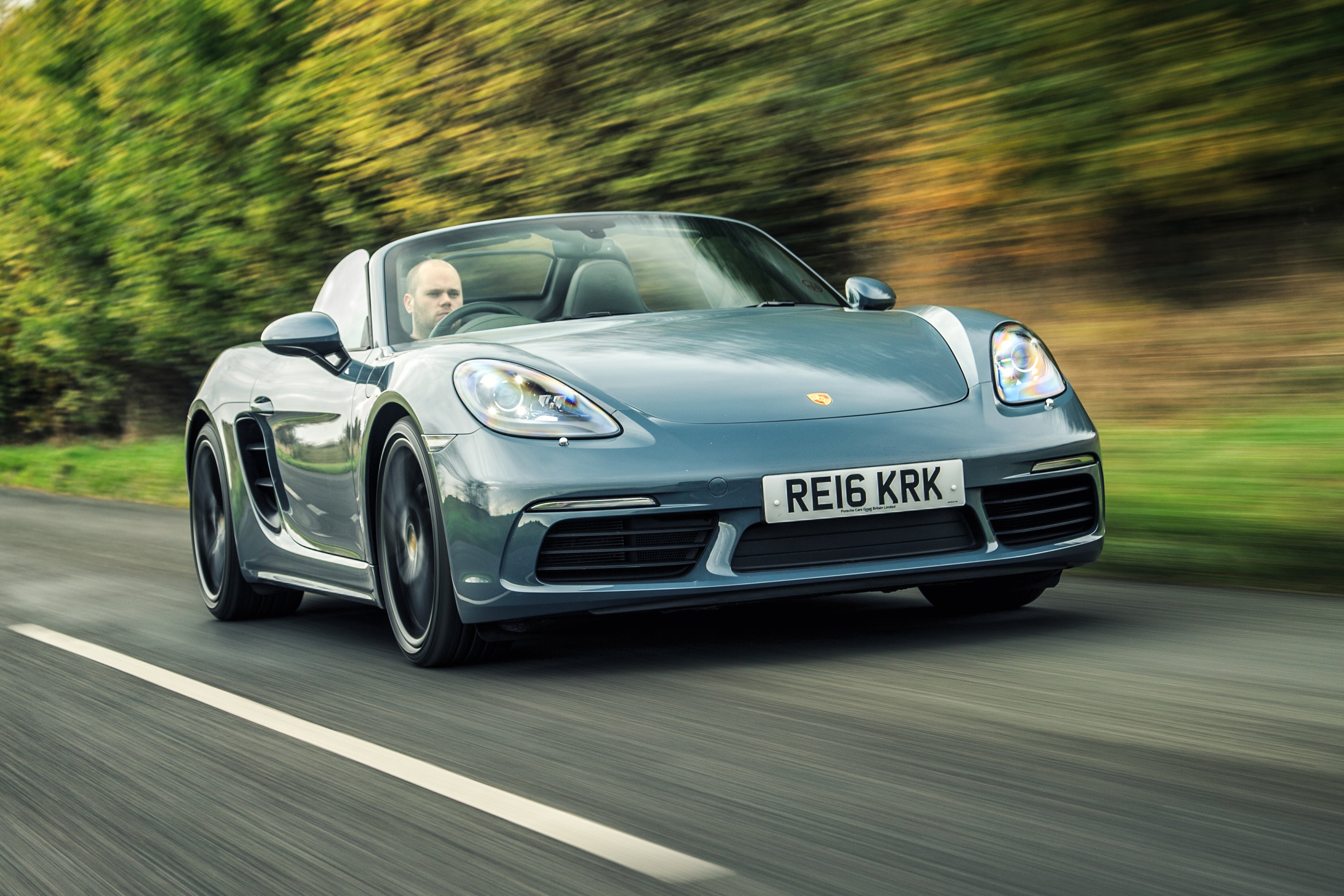 A £60,000 budget is enough to get your hands on a Porsche 718 Boxster GTS that's a couple of years old and has less than 20,000 miles on the clock. It gets more power and a handful of mechanical changes that make it the best of a generation.
Its 2.5-litre turbocharged flat-four engine produces 360PS which is enough to get the Boxster from rest to 62mph in just 3.9 seconds. It also comes as standard with adjustable suspension and a limited-slip differential that helps it explode out of corners.
It's hyper engaging but also very easy to live with. Inside, build quality is brilliant and you don't feel crushed as you do in other two-seaters, plus you get two boots that swallow more than you'd ever imagined.
Bentley Continental GT
Year launched: 2010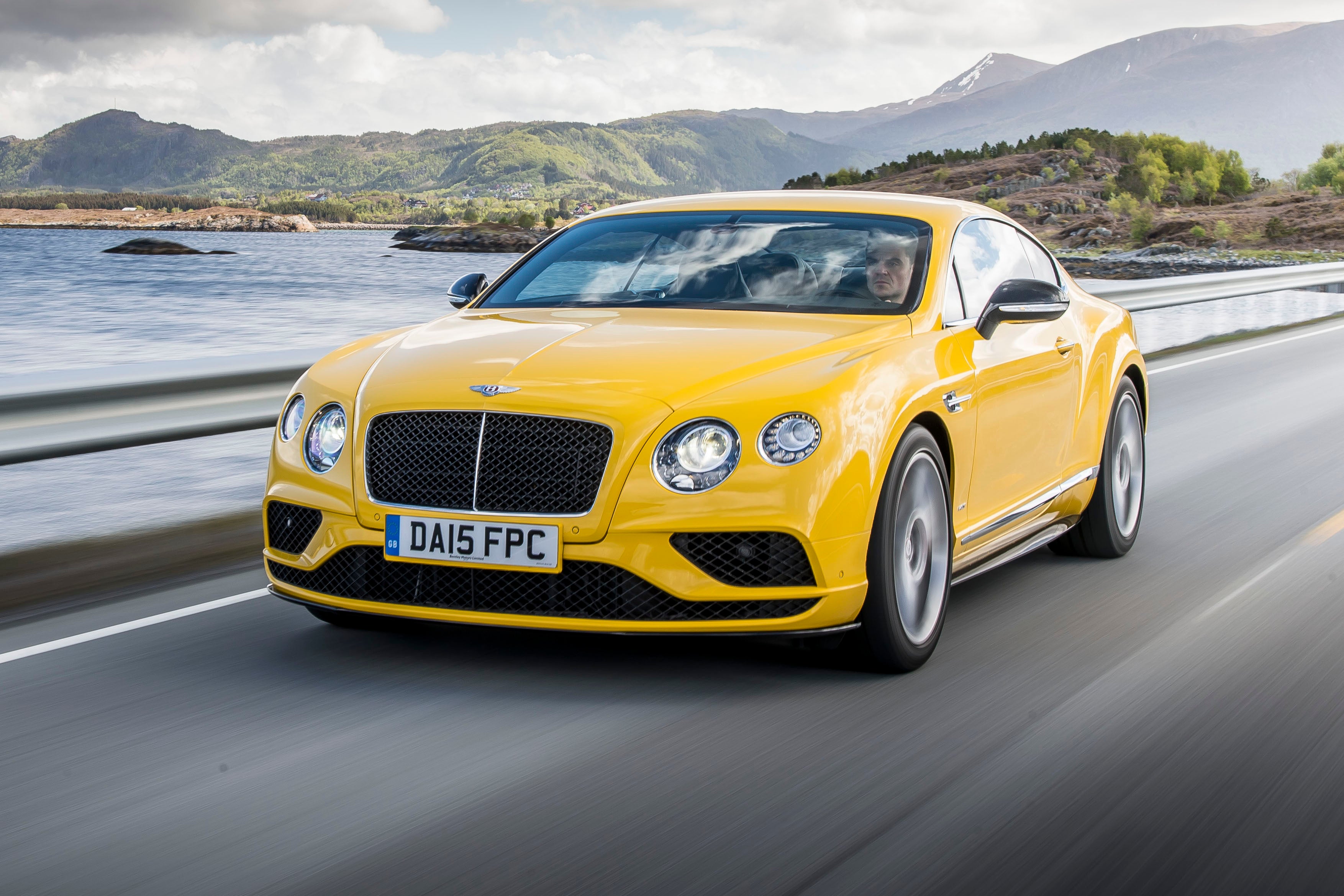 If you want a car that can do a good impression of a sports car while immersing you in cosseting luxury, look no further than the Bentley Continental GT, a car that's custom-built to crush continents.
It comes with a choice of V8 and W12 engines that produce up to 624PS. It's fair to say, it's quick, but it's also easy to drive and comfortable. Four-wheel drive comes as standard for excellent stability and the Bentley doesn't so much absorb bumps as steamroller them flat.
Inside, it feels like an old country house – there's so much leather and wood in there – and there's also enough room for four adults to get comfortable. Factor in a large boot and this is a car that you could happily tour thousands of miles in.
Aston Martin V12 Vantage
Year launched: 2009

If you want a car that looks stunning then look no further than the Aston Martin V12 Vantage, a car so pretty you'll struggle to take your eyes off of it. Our £60,000 is enough to get you a V12 model with a stunning performance to go with the looks.
It produces 510PS and 570Nm of torque. This isn't a car you need to work hard just to make progress, the Aston has low-down shove by the bucket load with an exhaust note that climbs to a snarling crescendo as the revs rise. It hits 0-62mph in 4.2 seconds and 190mph flat out.
The entire interior is padded in leather and metal trim pieces and even if you're tall, you and your passenger will have plenty of room to stretch out. Opening the boot, meanwhile, reveals a deep load bay that'll swallow a couple of large soft bags.
Lexus LC
Year launched: 2017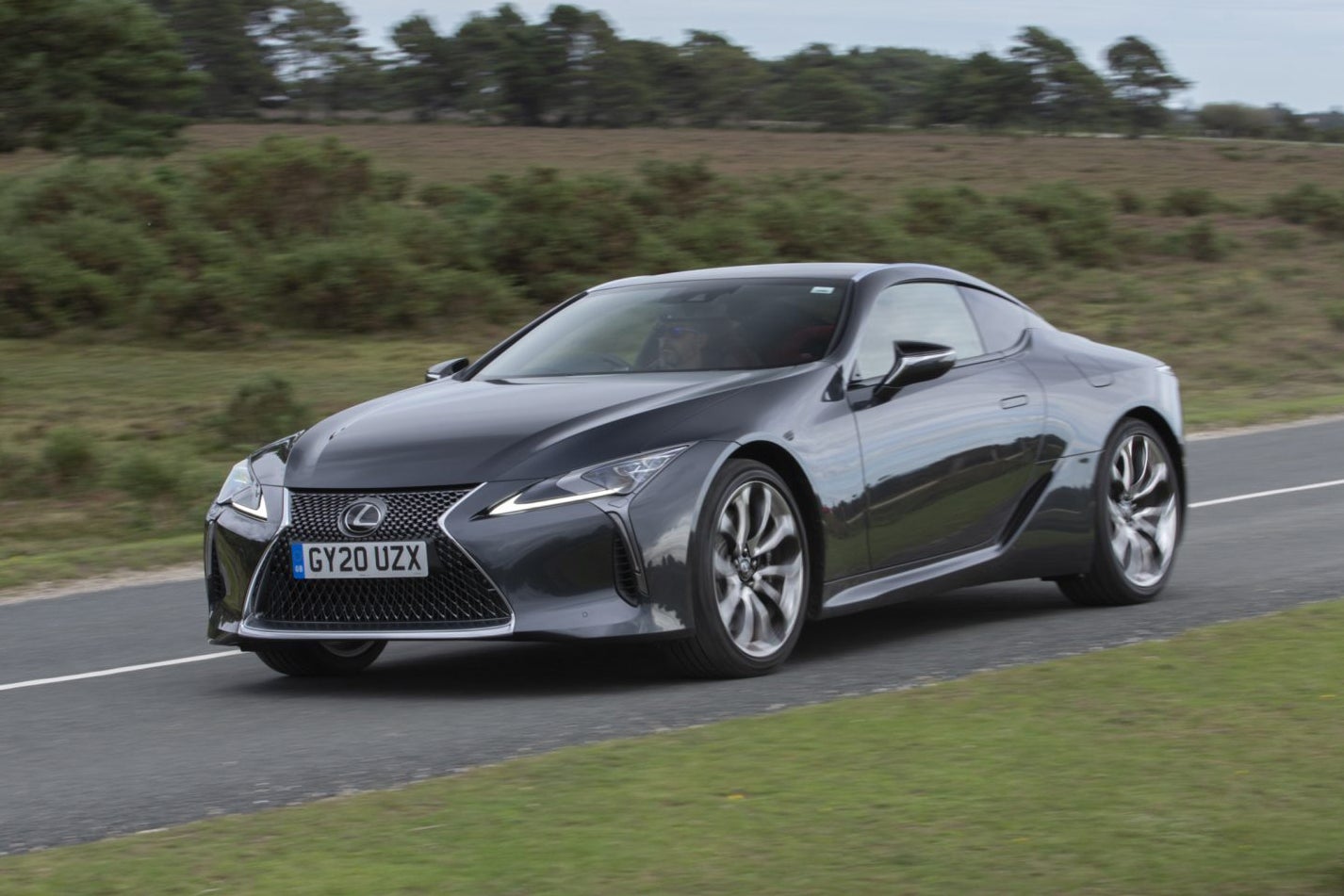 If you've ever wondered what a Japanese Aston Martin would look like then you only need to look at the Lexus LC500. Its long bonnet and a stubby rear end are classic GT car, but it's finished with a mixture of curves and creases quite unlike anything else you've ever seen.
The engine is another triumph. It's a 477PS 5.0-litre V8 which rumbles and roars as if it is an exile from NASCAR and it'll get this Japanese GT from 0-62mph in 4.7 seconds. The Lexus feels sharp and alert in corners, while its ten-speed automatic gearbox makes it a very quiet cruiser.
Inside, it oozes quality. Leather flows from the dashboard onto the doors and beautifully sculpted door handles finish off the look. It feels extremely special. The front seats are comfortable and supportive, but the back seats are only good for kids. That said, the boot is large if tricky to load.
Maserati GranTurismo
Year launched: 2007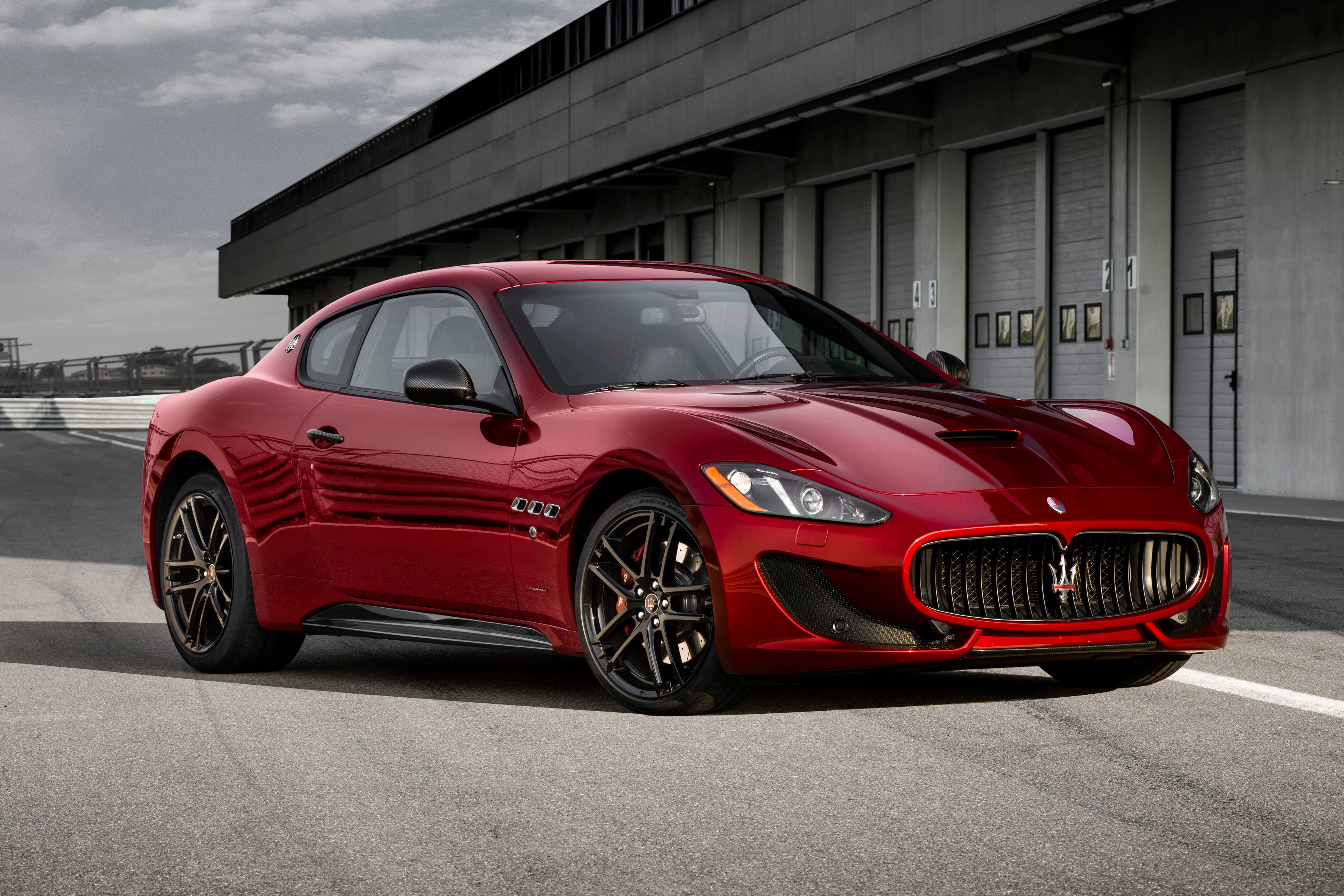 The Maserati GranTurismo's got everything you could hope for from an Italian sports car – a body designed by Pininfarina and an engine straight from Ferrari. What's less expected is that it's also very practical.
The Maserati's handling is balanced nicely between everyday comfort and enough control in corners to make this a large car you can comfortably hustle through bends, which is handy because this is a quick car. Power comes from a screaming V8 producing up to 460PS.
Inside, there's no shortage of leather and metal trim pieces and on the centre of the dashboard, you'll find Maserati's trademark analogue clock. Despite its stylish exterior, the GranTurismo has room for four adults and the boot will swallow a couple of large suitcases.
Mercedes-AMG GT
Year launched: 2015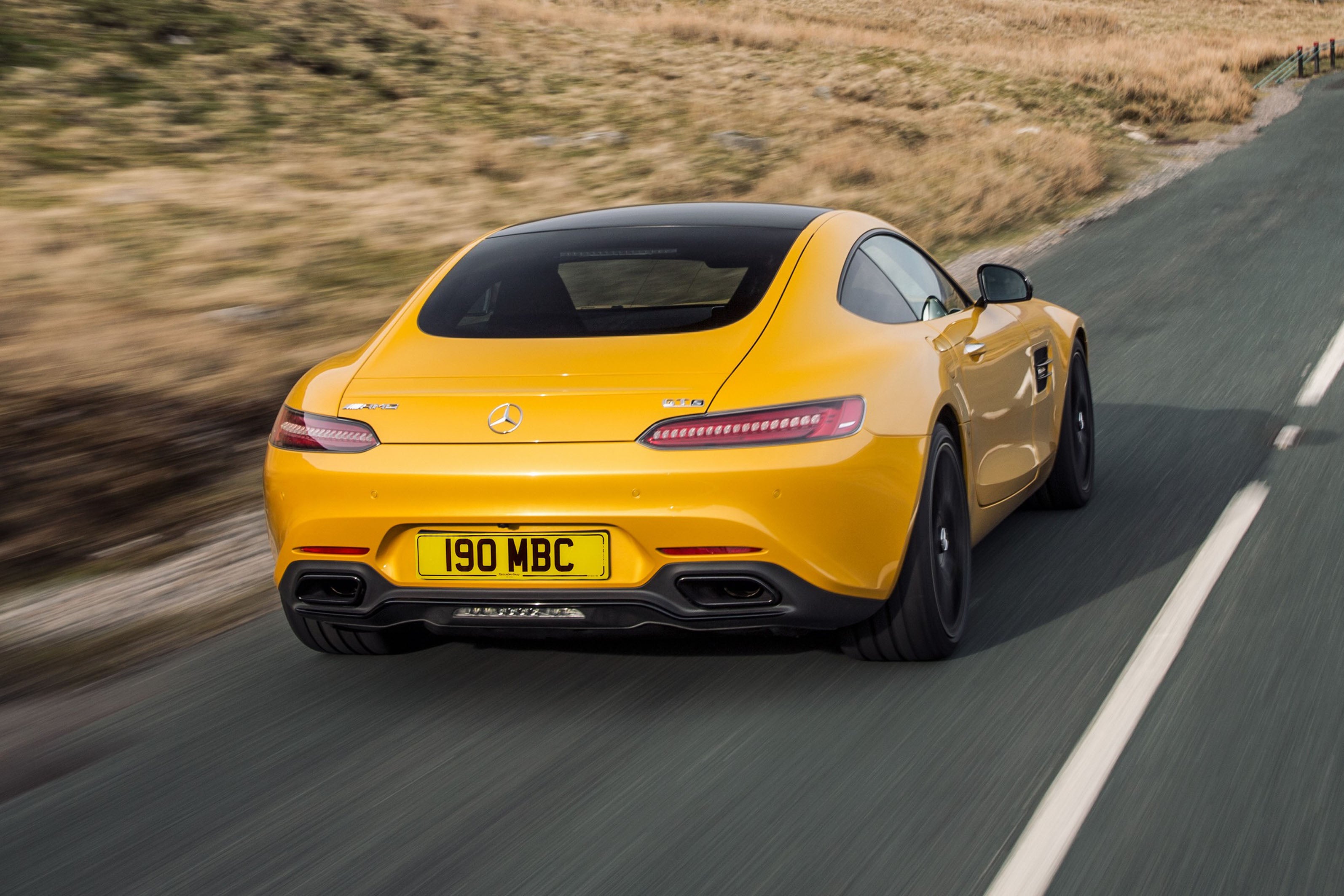 The Mercedes-AMG GT is Mercedes's answer to cars like the Porsche 911 – it's extremely quick but also a car that you can comfortably use every day, it is spacious and quiet and has a usable boot.
Underneath its long bonnet is a twin-turbocharged 4.0-litre V8 producing a minimum of 585hp, which is enough to get the Mercedes from 0-62mph in 3.6 seconds and on to a top speed of 198mph. The V8s placed far behind the front axle to give the car excellent balance in corners.
Inside, the Mercedes feels as plush as you would expect with a sculpted dashboard that's wrapped in leather, with a large and colourful infotainment screen plopped on top. Two tall adults will be happy on long drives and the boot can swallow a couple of suitcases.
Lotus Exige
Year launched: 2013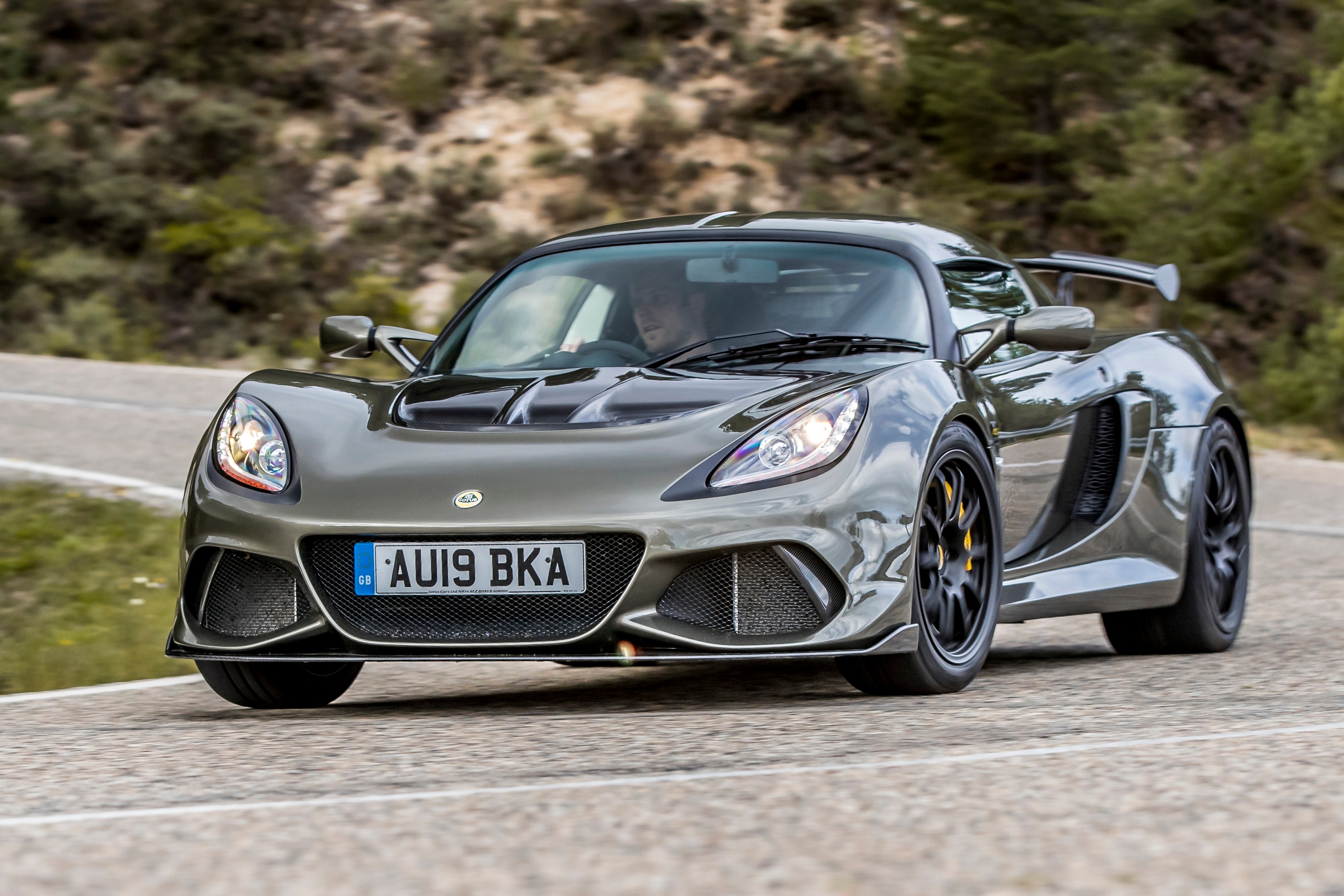 If you like your sports cars from the rawer end of the spectrum, then you'll love the Lotus Exige. Luxury is out the window in the Lotus – it's all about saving weight and, tipping the scales at not much more than a tonne, it's one of the lightest sports cars you can buy.
As a result, it skips into corners with gay abandon other sports cars can't match and it's backed up by sophisticated electronics that help you get the best from it. The other benefit of being a featherweight is that you feel every one of the Lotus's (minimum of 360PS) horsepower.
Getting into the Lotus is an event – not least because it's not that easy – it looks and feels like a stripped out race car and the thinly padded seats let you know exactly what's going on beneath you. Equipment levels are sparse but you'll fit a couple of soft bags in the small boot.
For £60k, you can pick up a Porsche 911 that's a few years old and has around 20,000 miles on the clock. The Porsche has an immersive driving experience but it's also a car you can happily use every day.
If you're looking to get a used luxury sports car for £60,000 or less, the Bentley Continental GT is a great option. Its V8 and W12 engines deliver serious shove even though the heavy Bentley is weighed down with leather and wood.
The Lexus LC500 is likely to be the most reliable sports car on this list. Lexus topped Honest John (our sister site's) Satisfaction Index with an 89.5 per cent winning score. The LC500 feels as well built as any other Lexus but comes with a thunderous V8 under the bonnet.
Reviews of more sports cars for £60,000