Best sports cars for £80,000

Written by
Russell Campbell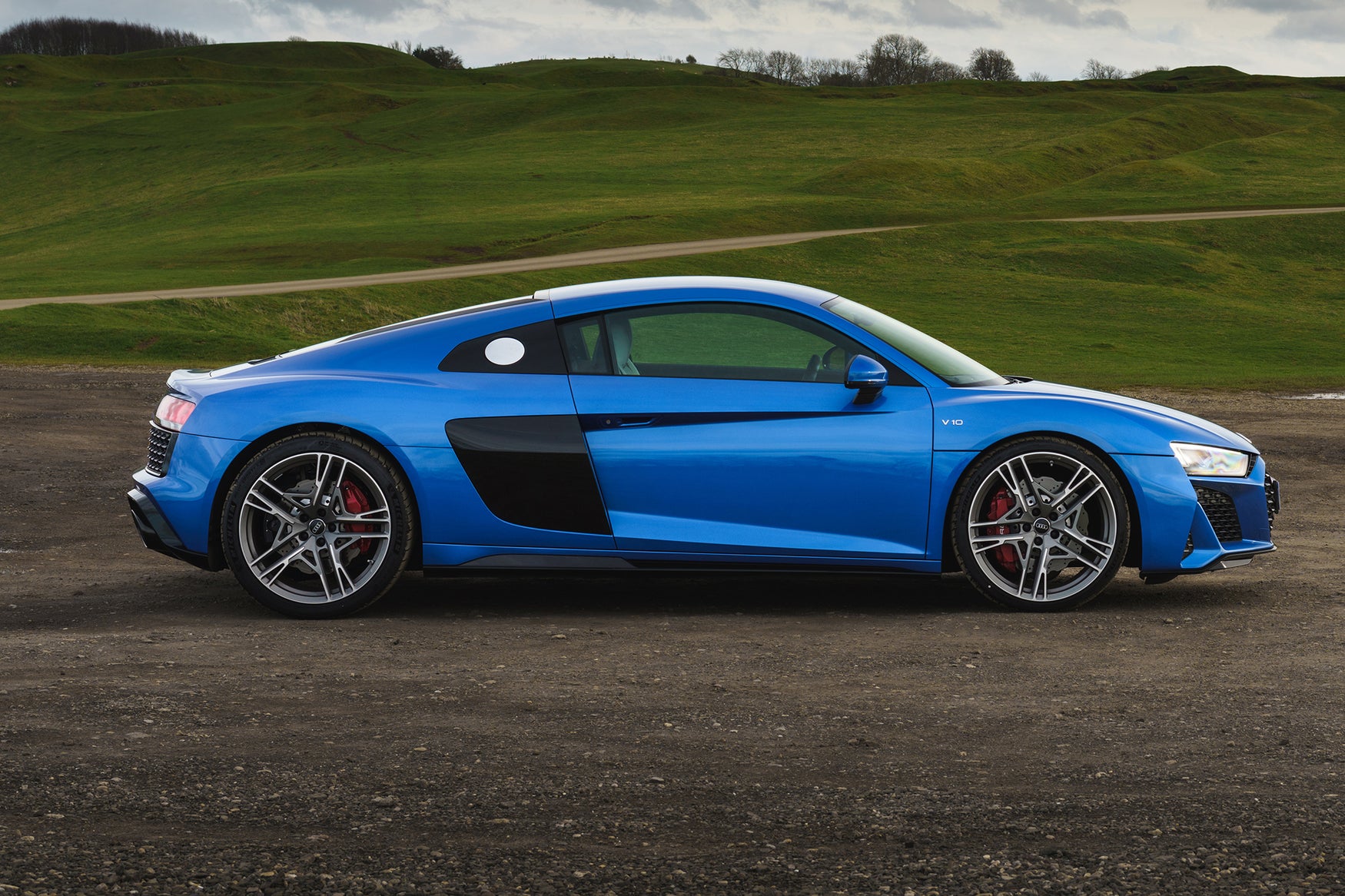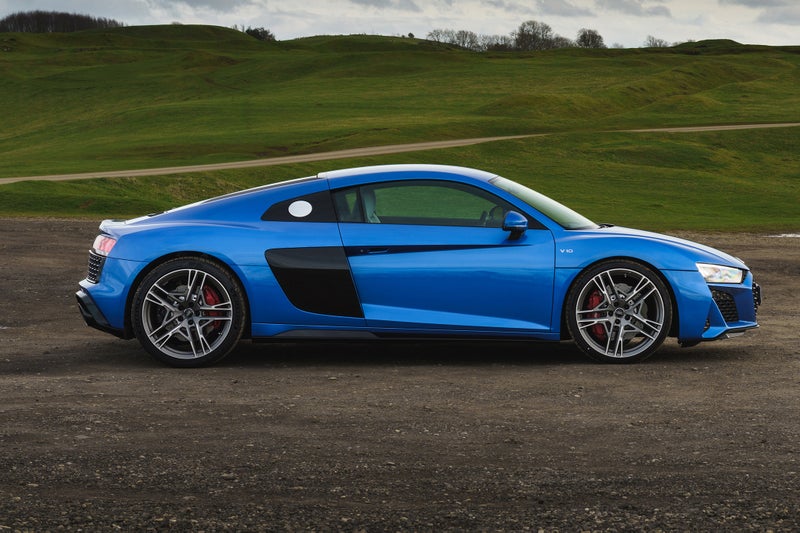 Looking to pick from a list of the best sports cars for £80,000? Our team of experts has searched our cars for sale to find the best sports cars for £80,000.
If you're in the fortunate position to be looking at sports cars with an £80k price tag, we're here to help. You'll pick up some of these cars nearly new while others are second-hand bargains. Keep reading for heycar's guide to the best sports cars for £80,000.
Porsche Cayman GT4
Year launched: 2013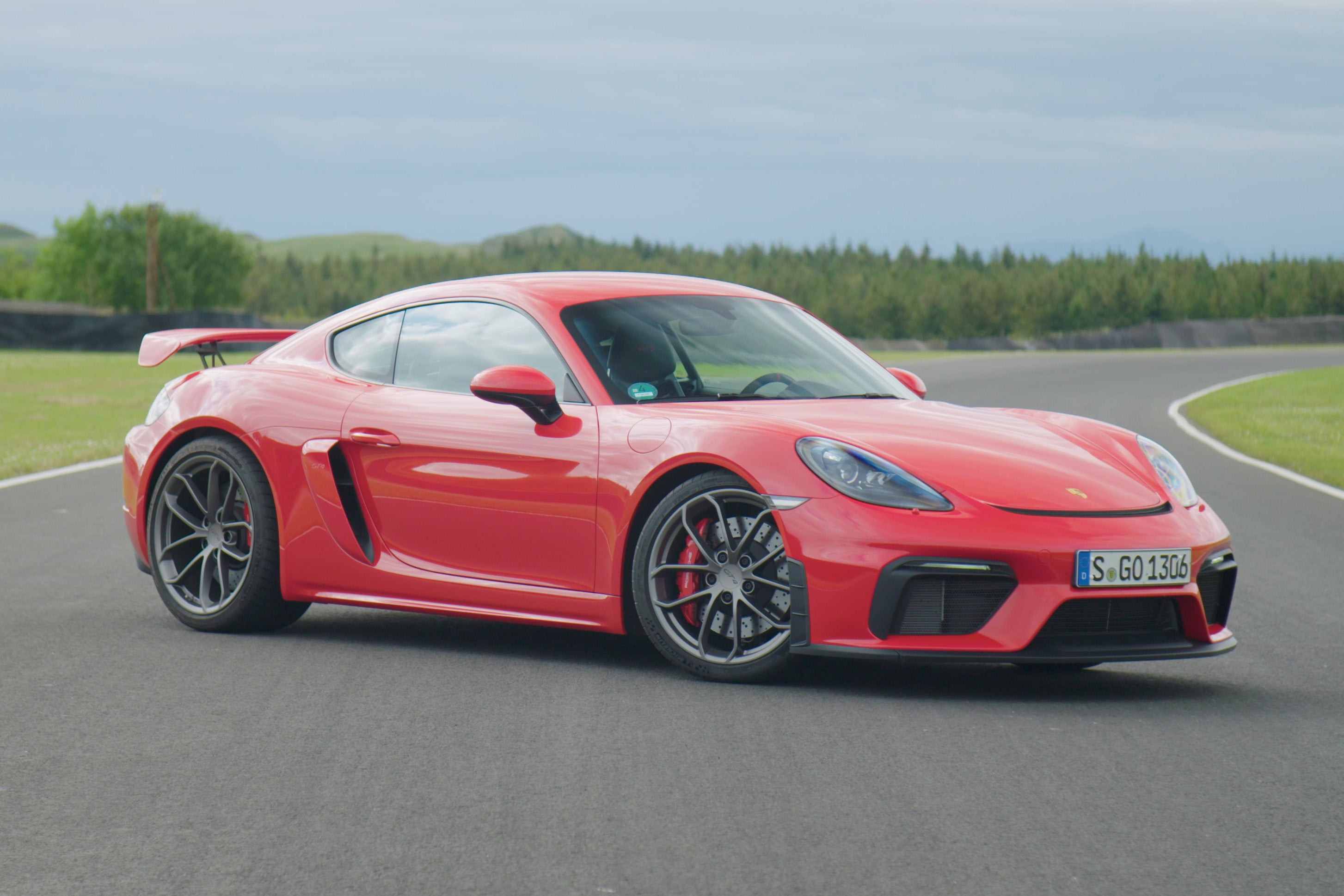 The Porsche Cayman is a brilliant sports car and the GT4 is the most focussed version of the lot. It looks like a race car thanks to its aggressive front splitter and large rear wing. Sophisticated suspension and a 4.0-litre flat-six engine mean it drives like one, too.
That engine comes straight from the larger 911 S, producing 385PS and getting the car from 0-62mph in 4.2 seconds, it has the classic howl that should be par for the course when you buy a Porsche. The suspension, meanwhile, is borrowed from the GT3 and is manually adjustable.
That competition feel continues on the inside where you get carbon fibre sports seats, an Alcantara finished steering wheel, a roll cage and the trademark fabric door pulls Porsche gives to all its GT cars. Best of all, an £80,000 budget buys you a car with less than 5,000 miles on the clock.
Audi R8
Year launched: 2015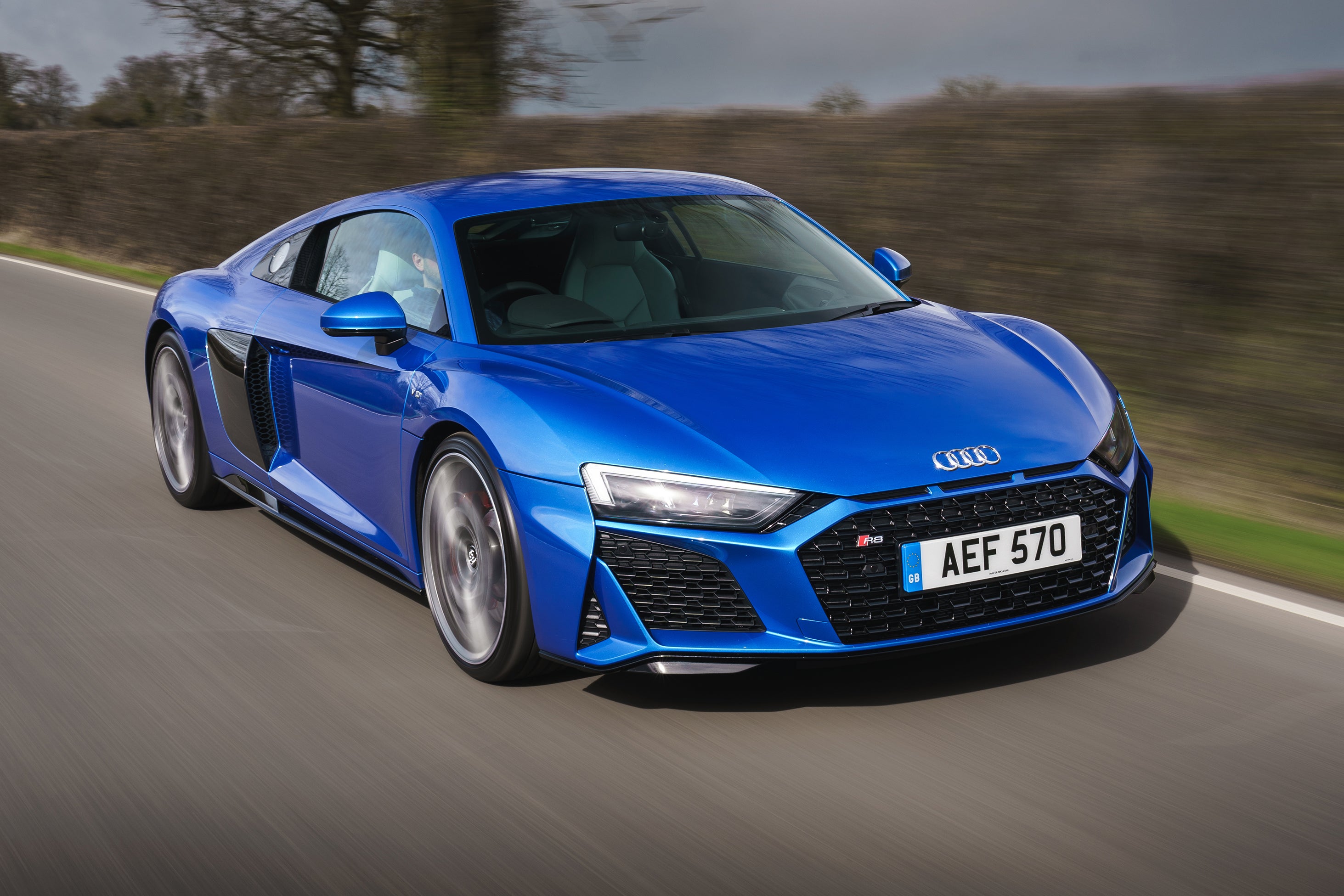 An £80,000 budget is enough to get you behind the wheel of a bonafide current supercar – the Audi R8 V10. It's almost as easy to live with as any other Audi – limited boot space notwithstanding – but comes fitted with the same 5.2-litre V10 that you'll find in the Lamborghini Huracan.
With 540PS and quattro four-wheel drive, the R8 has explosive acceleration and sounds like a Schumacher era Formula 1 car. Quick steering means it dives into bends, there's little body lean and you can use the car's grip to fire out the other end of the bend.
Inside, you get the kind of interior quality you'd expect of any Audi with soft-touch plastics, pretty trim pieces and cool turbine-style air vents with individual temperature controls. The Audi's digital instrument binnacle's party piece is its widescreen sat-nav display.
Porsche 911 GTS
Year launched: 2012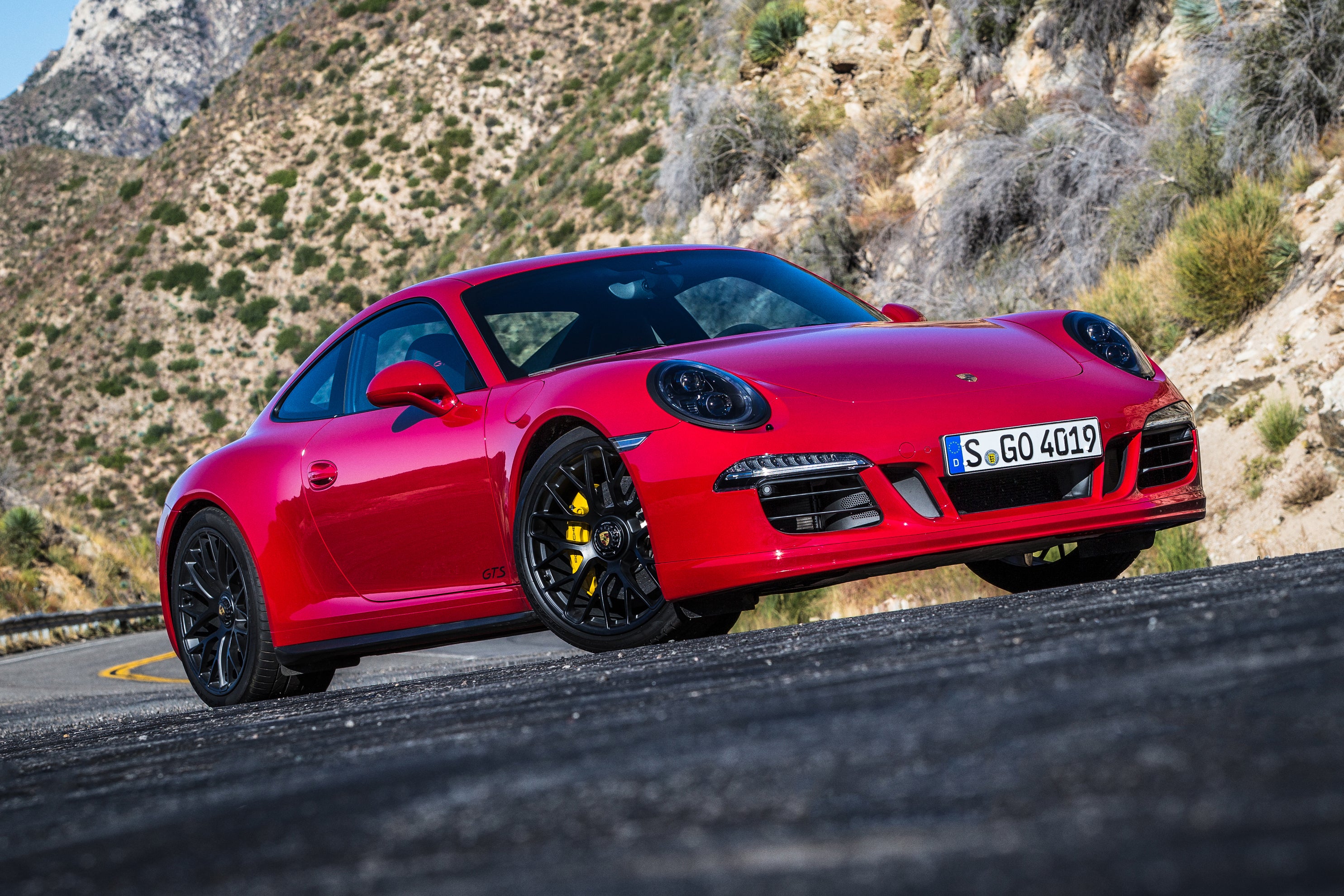 With an £80,000 budget, you'll be able to get your hands on a Porsche 911 GTS – arguably the most well rounded of all the 911s. It is very quick but more engaging than the four-wheel Turbo and less of a pain to live with than the stripped-out GT3.
Power comes from a non-turbocharged 3.8-litre flat-six producing 435PS and spine-tingling responses mean it gets the 911 from 0-62mph in four seconds with a howling soundtrack the latest turbocharged 911s can't manage.
Suspension that's been lowered by 10mm means it feels tied down in corners but you don't have to put up with the noisy cabin and lack of back seats that you get in the track-focused GT3 model.
Ferrari California
Year launched: 2008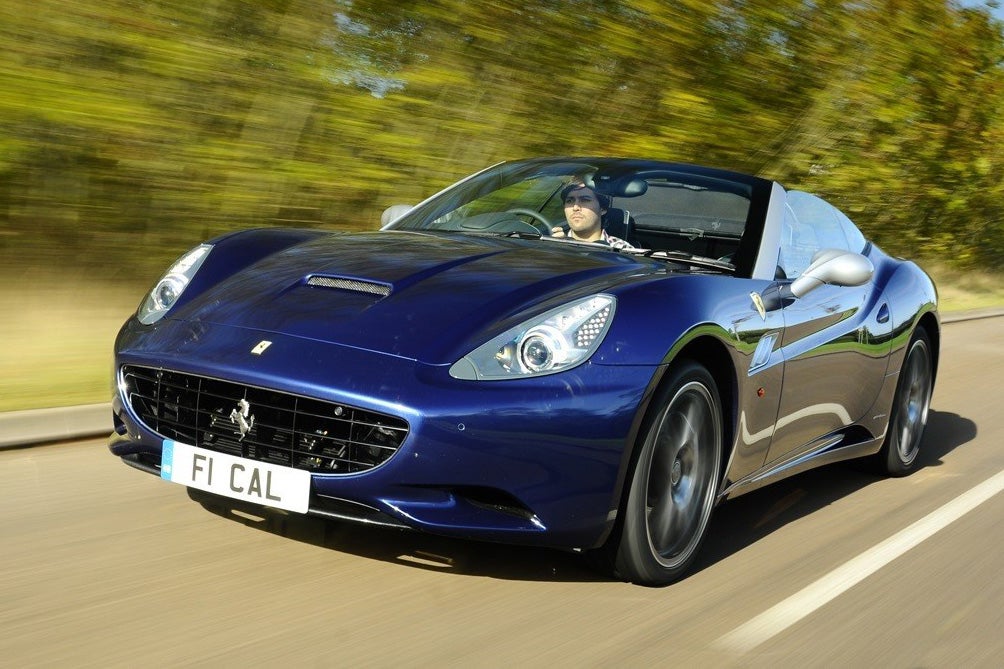 The Ferrari California holds the title of being the hairdresser's Ferrari. A car that values style over substance it has a folding metal roof and was designed to compete with cars like the Mercedes SL.
The Ferrari's a lot more exciting to drive than the Mercedes, though. It comes with a screaming V8 engine that's quite unlike anything rivals offer and it's mounted far back behind the front axle to give the Ferrari excellent handling balance.
Inside, you get an electrically adjustable steering wheel and electrically adjustable seats that hint that this is the luxurious Ferrari. You also get an interior that has lashings of leather and exposed aluminium trims, with an impressively large boot that's about as big as a family hatchback's.
Audi RS5
Year launched: 2016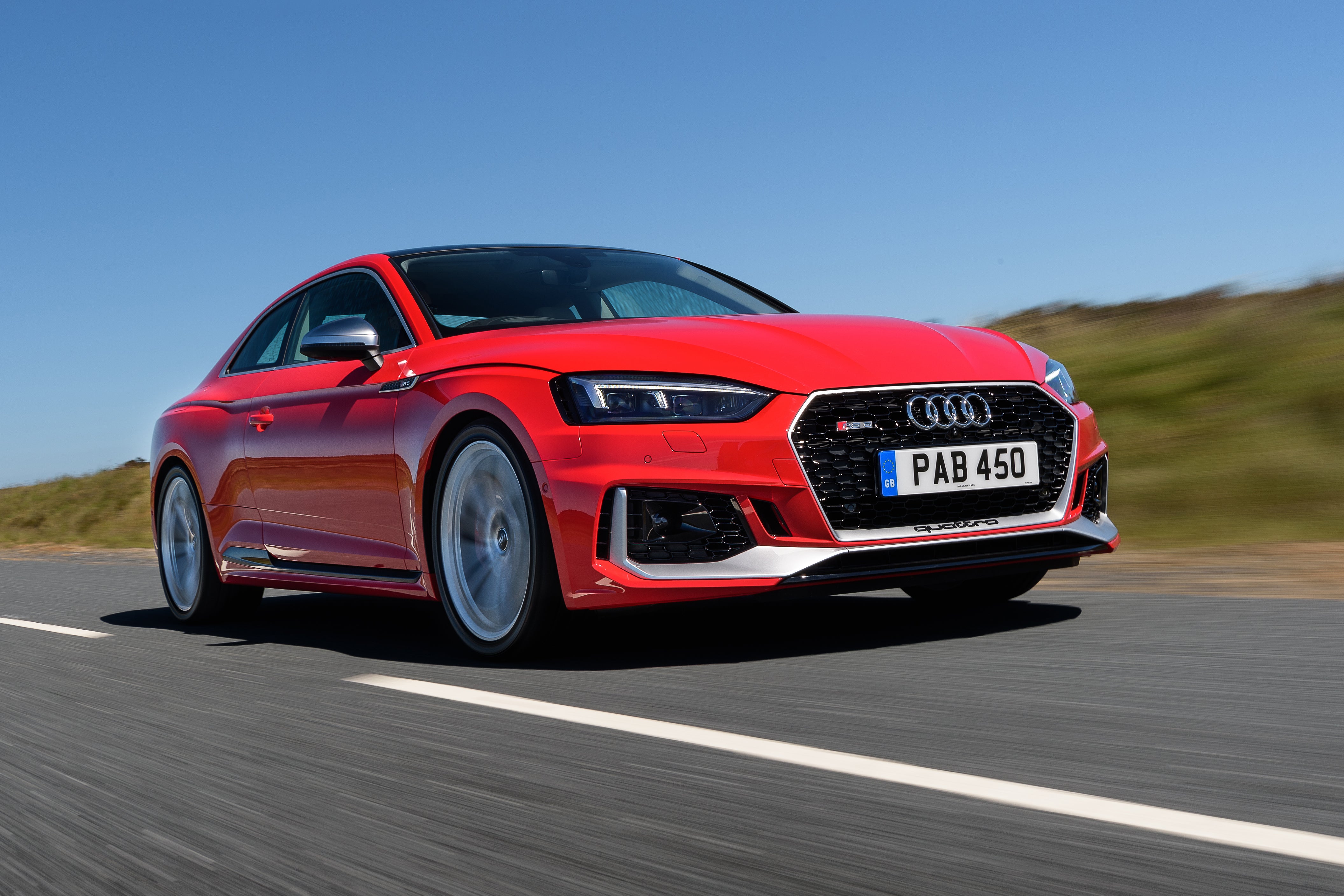 An £80,000 budget is enough to get you an Audi RS5 with a handful of miles on the clock and one that has been treated to more or less every piece of kit on Audi's famously comprehensive options list.
Do that and you'll have yourself quite a car. Its pumped-up bodywork and sharp creases hide a twin-turbocharged V6 that has loads of pulling power and, as a little bonus, coughs and splurts out its large oval exhausts. Needless to say, you get Quattro four-wheel drive for excellent grip.
Inside, the RS5 feels beautifully built with high-quality plastics used throughout, finished with pretty metal or carbon fibre trim pieces. The RS5 has body-hugging sports seats but, as sports cars go, this is a practical car with a usable back seat and a large boot.
Mercedes-AMG C 63 S Coupe
Year launched: 2014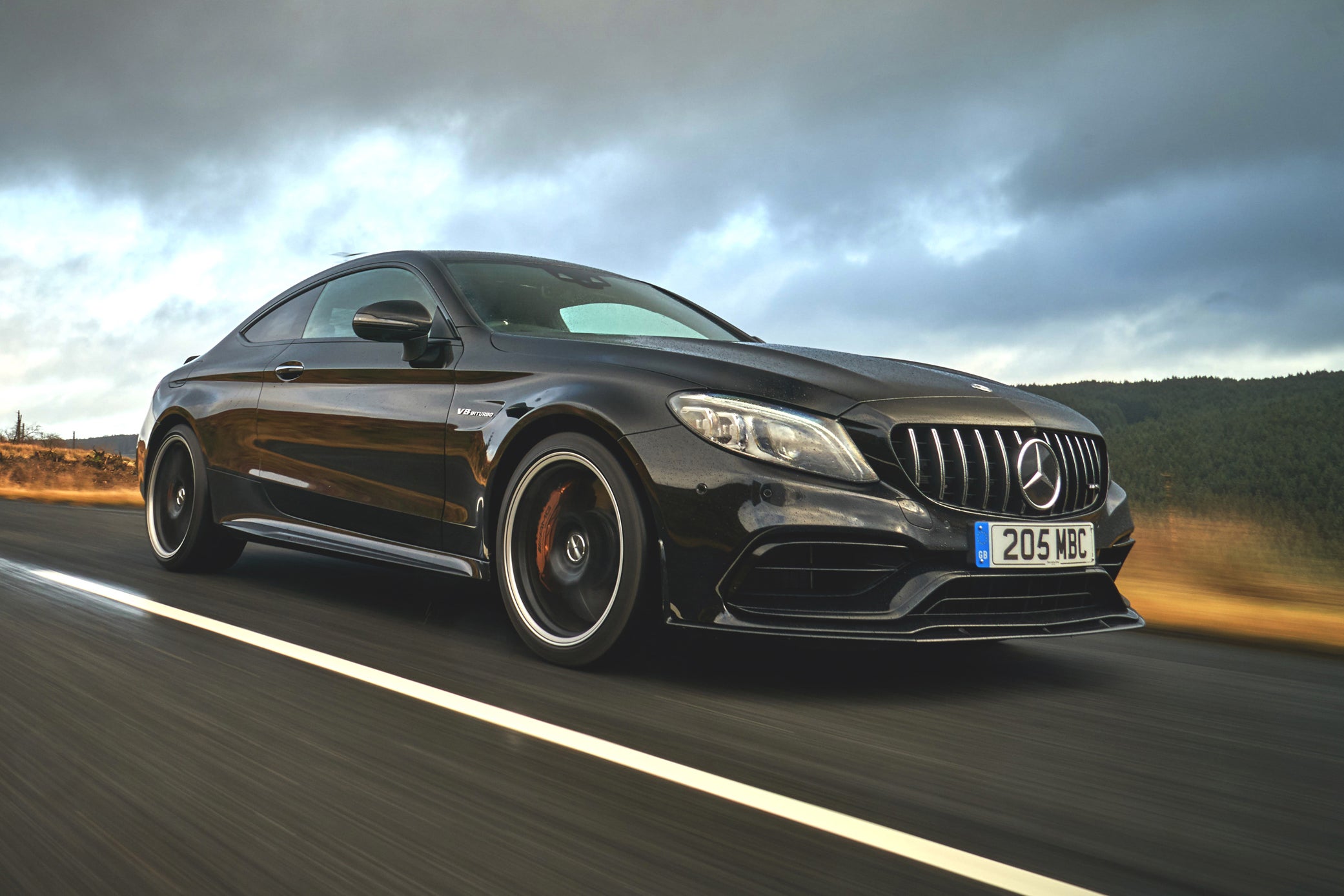 The Mercedes-AMG C 63 S is an unassuming coupe that can give supercars a run for their money. Study its exterior and you'll notice it has a sporty body kit and quad exhausts pipes but that's about all that gives the game away that you're driving something special.
Well, at least until you put your foot down. The Mercedes twin-turbocharged 510PS V8 gives it an elastic mid-range that makes rivals like the BMW M4 feel peaky. Yet, the Mercedes adjustable suspension means it can also play at being a comfortable cruiser.
Like the exterior, the interior is standard Mercedes with the wick turned up. You get huge winged sports seats and pretty trim pieces, but like any other Mercedes coupe there's space for four people and the boot is large.
BMW 8 Series
Year launched: 2018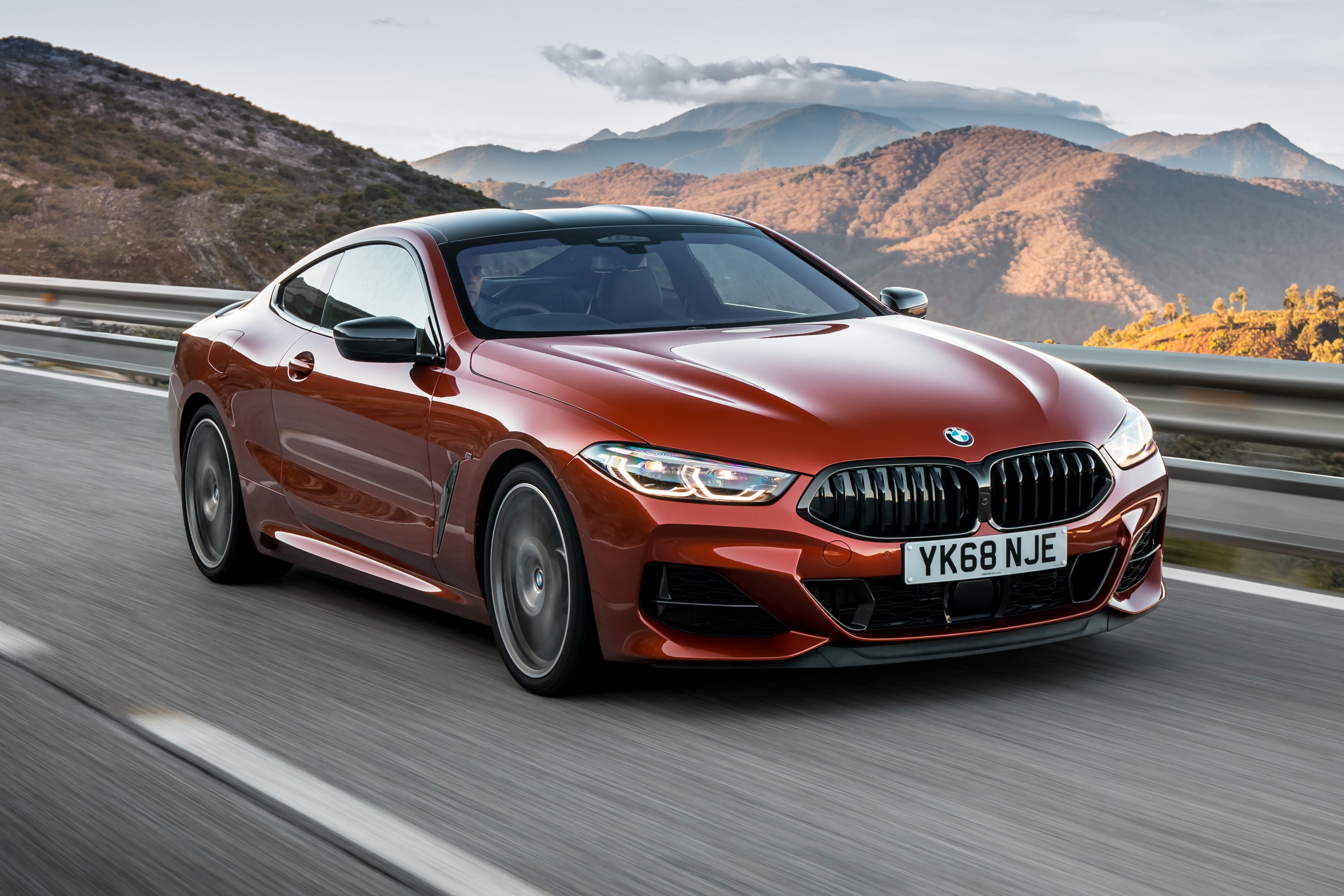 If you want serious performance in a car that flies under the radar then the BMW M850i is another safe bet. It's based on the 8 Series coupe but gets a very subtle body kit and a thumping twin-turbocharged 530PS V8.
That's enough to get BMW's flagship coupe from 0-62mph in 3.7 seconds accompanied by a bassy baritone that you can help but fall in love with. The BMW's not a small car, but rear-wheel steering means it can pivot around bends like it is and xDrive four-wheel drive gives you plenty of grip.
Inside, the M850i feels almost like a larger BMW 4 Series. Its cabin is high quality but unassuming, save for its leather trims and optional crystal finished gear selector. It has space for four people and the boot is large. It's a sports car that asks you to make no compromises.
Jaguar F-Type
Year launched: 2013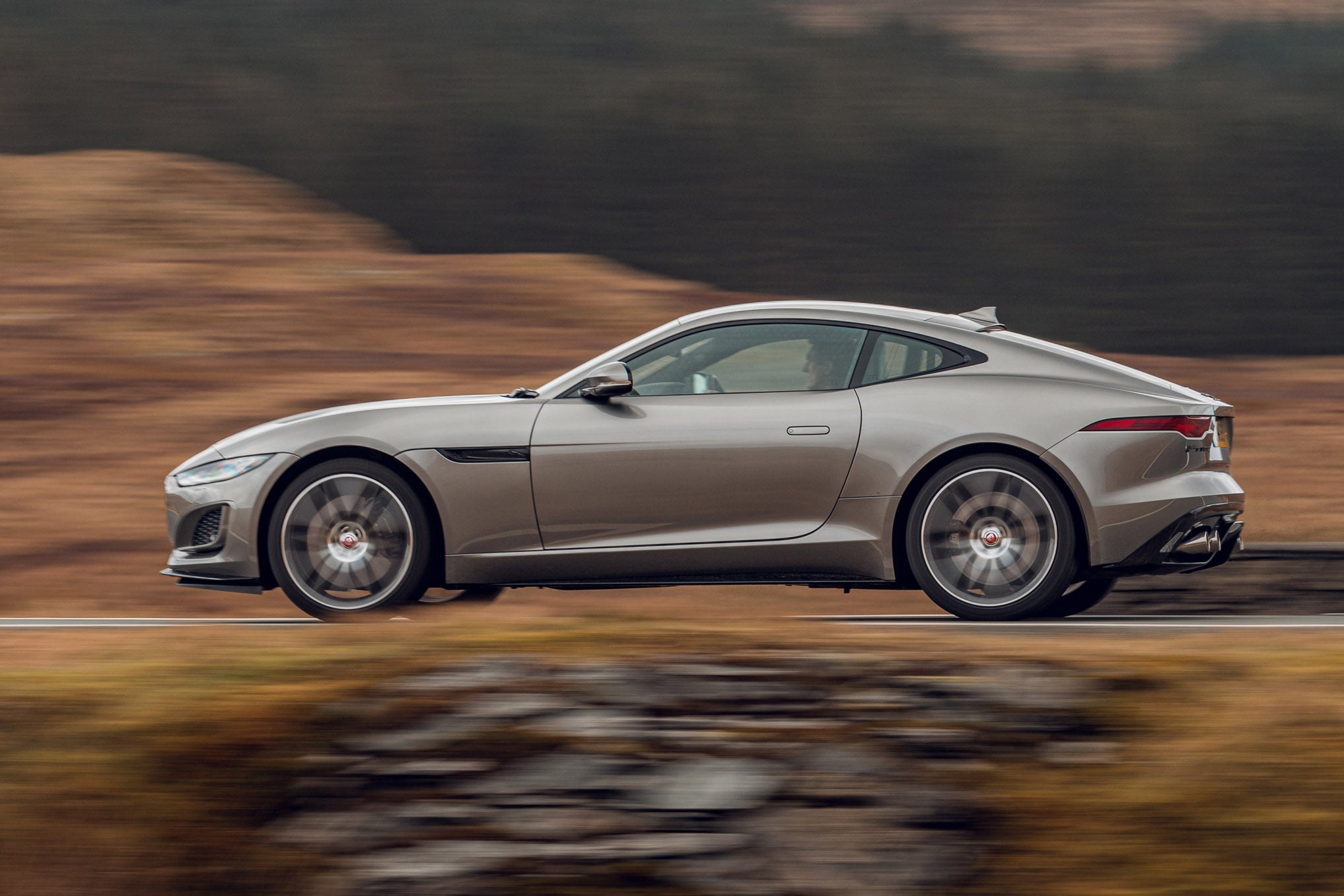 The Jaguar F-Type is quite possibly the prettiest car that's ever been built. A spiritual successor to the E-Type classic, the F-Type has a long bonnet and a pretty back end with four-exhausts and a hatchback-style boot.
Our £80,000 budget is enough to get you an almost new R model, with a 575PS supercharged V8 engine that'll blow away almost anything else at the price – 0-62mph takes 3.5 seconds, helped by the car's standard four-wheel-drive system.
Inside, some of the plastics feel cheap but large swathes of leather make up for this and a large grab handle between the front seats hint at the car's performance. Tall adults get plenty of room and you'll be impressed by how much luggage you can fit in the F-Type's boot.
Mercedes-Benz SL
Year launched: 2016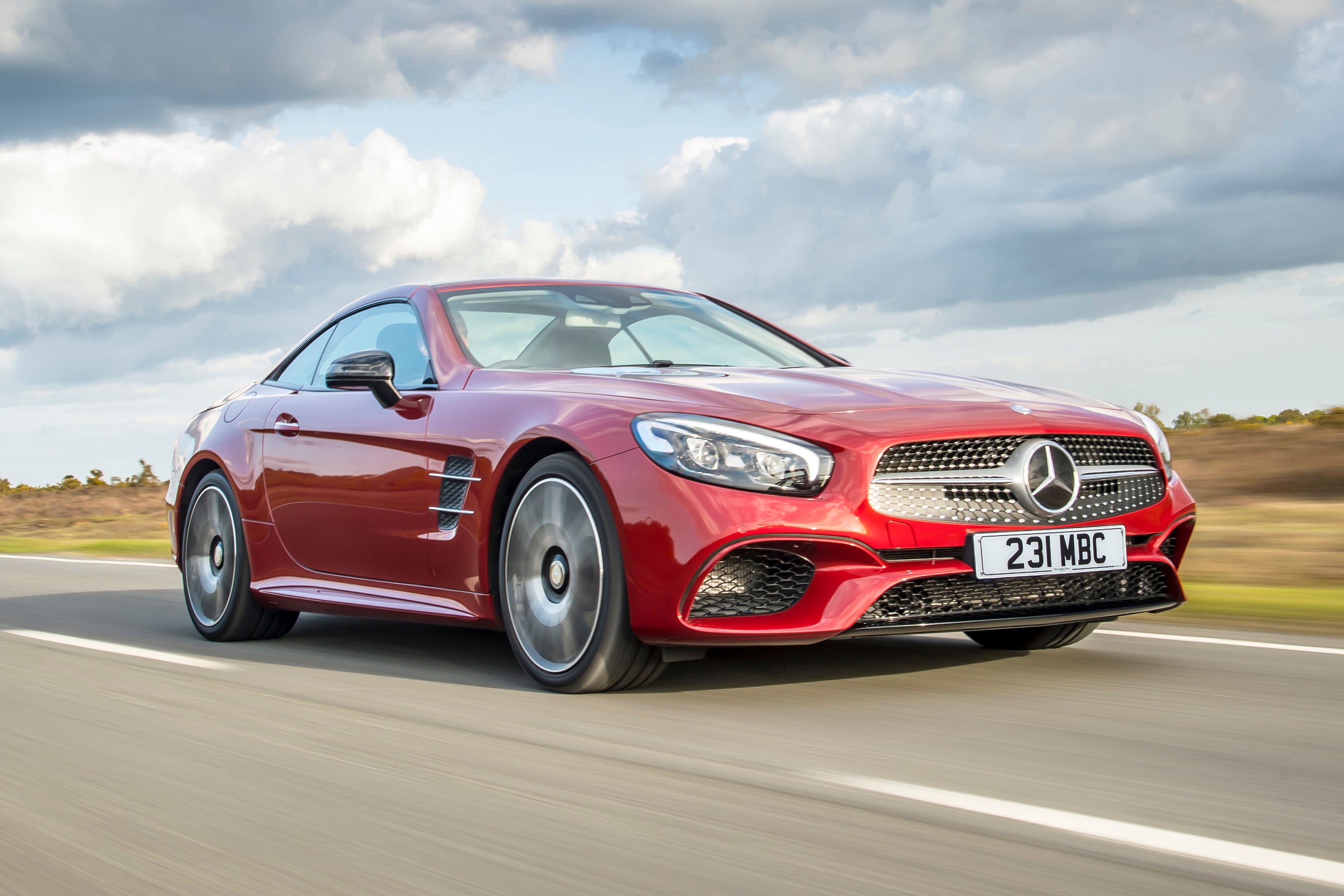 The Mercedes-Benz SL has had a monopoly on the large, luxurious sports car market for years now and the current model offers the familiar mixture of powerful engine's, sporty handling and a drop-top (metal) roof.
Our budget is enough to get your hands on the SL 63 AMG fitted with the optional performance pack to produce 585PS from its twin-turbocharged V8, making the Mercedes thunderously quick with 0-62mph taking just 4.1 seconds. Yet the Mercedes can be quiet and comfortable when you just want to cover miles effortlessly.
Inside, you get all the luxury you could ever need. The seats are heated, ventilated and electrically controlled, you get adjustable suspension and a wind deflector that rises electrically to stop buffeting. The SL can play at being a luxury limo just as convincingly as it can be a sports car.
Lotus Evora
Year launched: 2010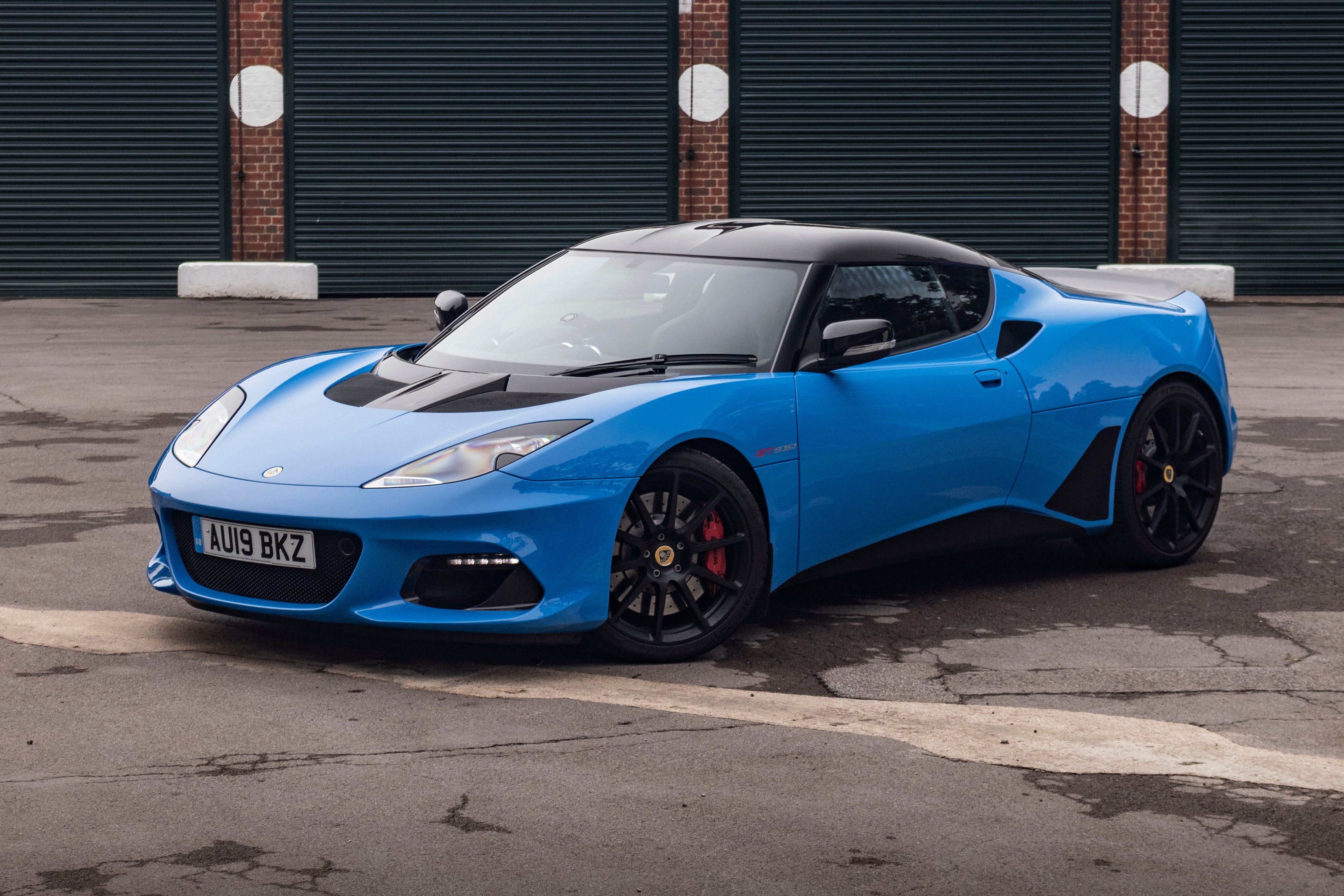 Believe it or not, this stripped out mid-engined track machine is Lotus' idea of a usable everyday sports car – a concept that makes more sense when you compare it to the firm's other cars, most notably the featherweight Lotus Elise.
While the Elise has a four-cylinder engine, the Evora has a punchy 3.5-litre V6 which sounds creamy smooth and delivers plenty of performance in the 1300kg sports car. The Evora also handles sublimely but doesn't do it at the expense of a spine-shattering ride.
Inside, some of the switchgear feels a little flakey but almost the entire interior is lined in leather, you get body-hugging sports seats and a pair of seats in the back that'll accommodate small children. There's even a boot that'll swallow a couple of soft bags.
The Porsche 911 is the best second-hand sports car you can buy – it's an easy car to live with and also fantastic to drive. An £80,000 budget can buy you a nearly new example that'll give you years of fault-free motoring.
The Porsche 911 is the best daily driver sports car. Its relatively small size makes it easy to manoeuvre, you get a great view out and it's available with a slick automatic gearbox. Yet, despite all this, the 911 is still great fun to drive.
The Porsche 911 Turbo S is the fastest everyday car you can buy. Its powerful turbocharged engine delivers astonishing performance and four-wheel drive means it has loads of grip. Yet it's just as easy to drive as any other 911.
BMW 8 Series
M850i xDrive 4dr Auto
Manufacturer Approved
Listers BMW King's Lynn

Norfolk, PE304NA
PCP: £1,241.21/mo
Representative example: Contract Length: 36 months, 35 Monthly Payments: £1,241.21, Customer Deposit: £11,698.00, Total Deposit: £11,698.20, Optional Final Payment: £36,115.00, Total Charge For Credit: £13,267.55, Total Amount Payable: £91,255.55, Representative APR: 8.9%, Interest Rate (Fixed): 8.55%, Excess Mileage Charge: 12ppm, Mileage Per Annum: 10,000