Best used cars 2022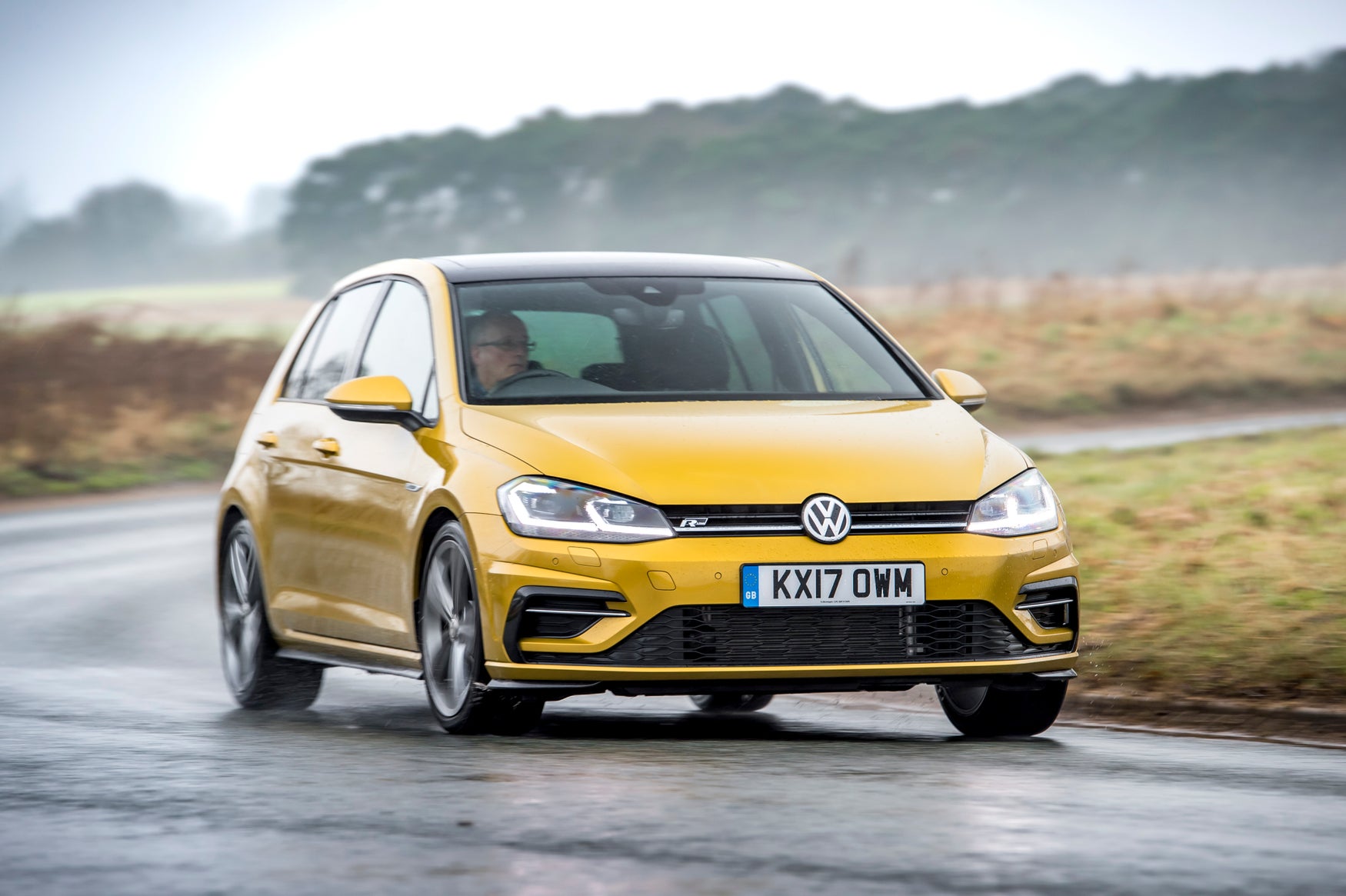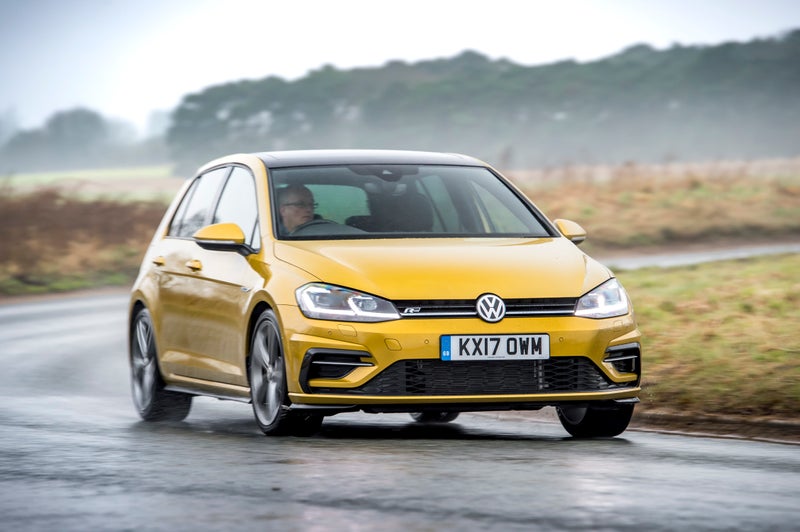 With a huge demand for second hand cars right now, we reveal the best used cars you can buy today.
We've highlighted 10 of the best used car gems that range in budget and car type. Whether you're in the market for a cheap and cheerful car for around town or something a bit larger to transport the family on longer trips, or looking for fun second car, we've got the car from you.
There's a lot to be said when it comes to buying a used car, but the big appeal is getting a good deal and saving potentially huge amounts of cash over buying a new car.
We've got everything from small city cars, all the way up to smart SUVs and electric cars. What links all these cars together though is that for the money, they represent excellent value and are our top second hand car picks. Read on to find out what we think are the best used cars on the market today...
Ford Fiesta
Used prices from £5000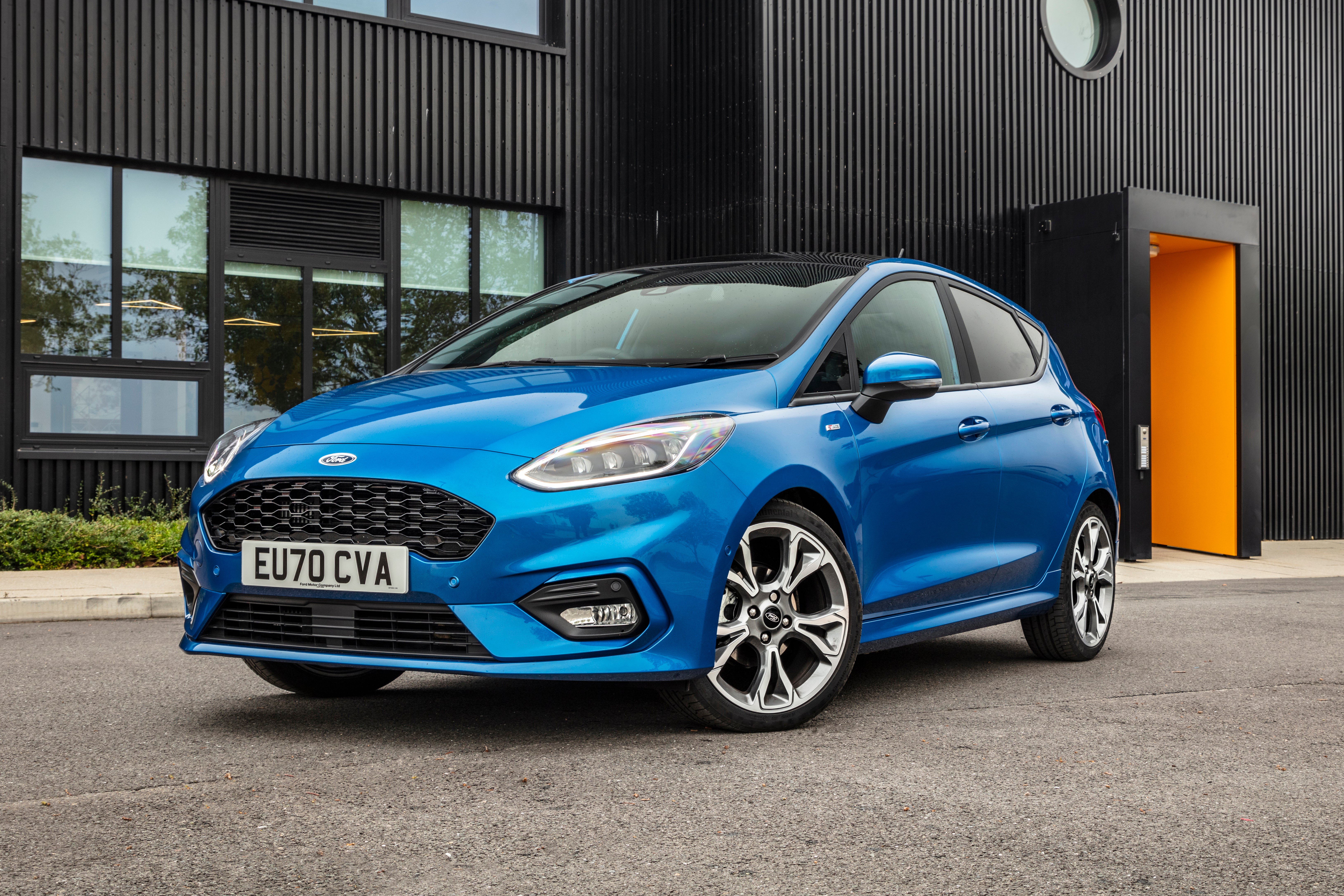 We couldn't have a list of the best used cars to buy without including the Ford Fiesta. It's been Britain's best-selling car for well over 10 years, and it's easy to see why. Not only is it cheap to run and easy to drive, it's perfect for everyday use. Whether you're a new driver or looking to downsize, the stylish Fiesta ticks an awful lot of boxes.
A Fiesta is also very well equipped for the price, while there's even enough space for four adults. Not a big deal if you're looking for a compact family car, but great news if you're looking to get your first car and you want some decent space for your mates.
You're spoilt for choice when it comes to picking out a good quality used Ford Fiesta. For under £5000 you're looking at a five-year-old car, and we'd recommend hunting one out with a 1.25-litre petrol engine (unless you're planning a lot of motorway miles). Double your budget and £10,000 will get you a nearly new Fiesta with a 1.0-litre EcoBoost petrol engine. Available in 100PS, 125PS and 140PS power outputs, these punchy little engines make the Fiesta a rewarding drive.
Kia Picanto
Used prices from £5000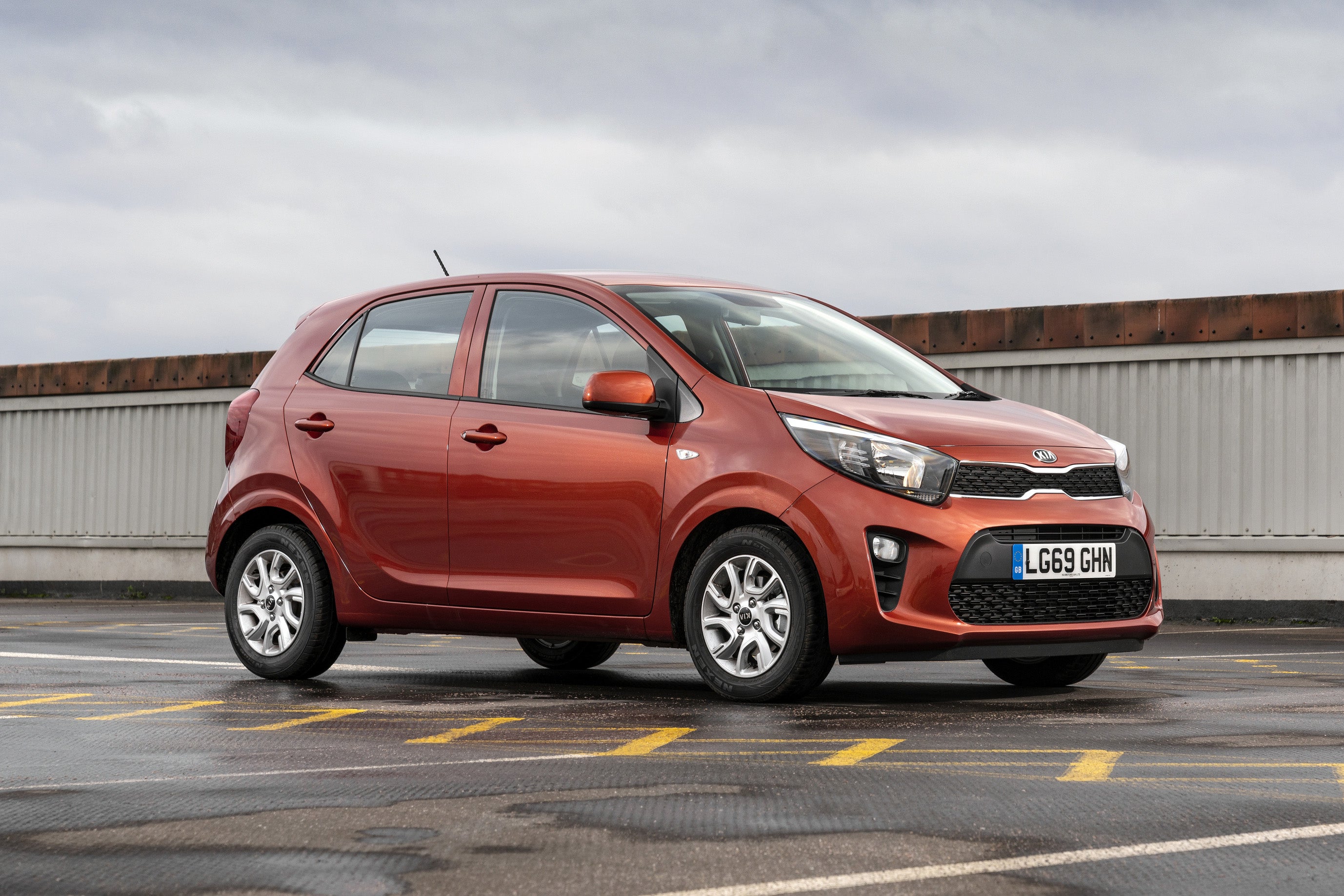 There are a stack of great city cars out there, but a used Kia Picanto offers great value for money. It's not just the price that appeals, as the Picanto is nice and easy to drive, looks good and comes backed by Kia's impressive 7-year warranty.
You're not going to be short on features either, with mid-spec '2' versions of the Picanto coming with air con, electric windows and a leather multi-function steering wheel. If you can stretch your budget, then a '3' Picanto enjoys a 7.0-inch touchscreen, reversing camera and climate control.
If you're just going to be taking the Picanto on short trips round town or city, then the three-cylinder 1.0-litre petrol engine is perfect, while the larger four-cylinder 1.25-litre petrol is worth searching out if you're planning to do longer journeys regularly.
A budget of just under £5000 will get you a six-year-old car with around 40,000 miles on the clock, while just over £8000 will put you behind the wheel of a two-year-old car with around 10-20,000 miles covered.
Volkswagen Golf
Used prices from £9000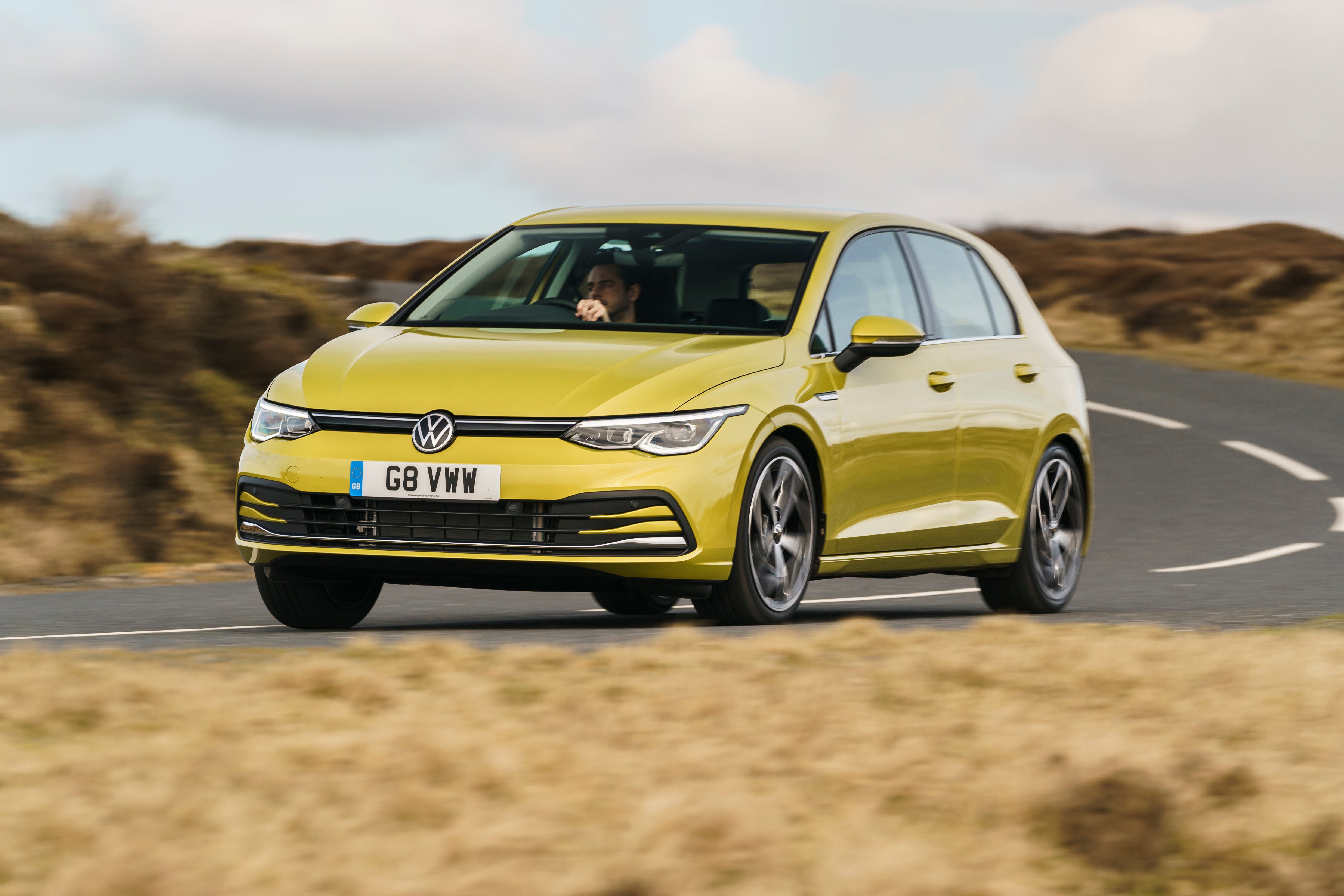 The Volkswagen Golf might be a bit more expensive than rivals like the Ford Focus or Skoda Octavia, but it's a perennial used car favourite. There's an all-new model, the Mark 8 Golf, but older models are still a great buy if you're after a comfortable family car with a premium feel.
It's not just comfy, but it's also a great handling family hatchback. Controls are light and the grippy front-wheel drive system works really well when you hit upon a windy B-road. You're not short on engine choice either, with 1.6 and 2.0-litre TDI diesel engines proving popular, while the 1.0 and 1.5-litre TSI petrol engines manage to be both efficient and pack a good performance.
A budget of around £9,000 will get you a seven-year-old diesel hatchback, while £15,000 gets you a car around two years newer with fewer miles. It also means you'll have a wider pick of engines and cars with lower miles.
Skoda Octavia
Used prices from £8000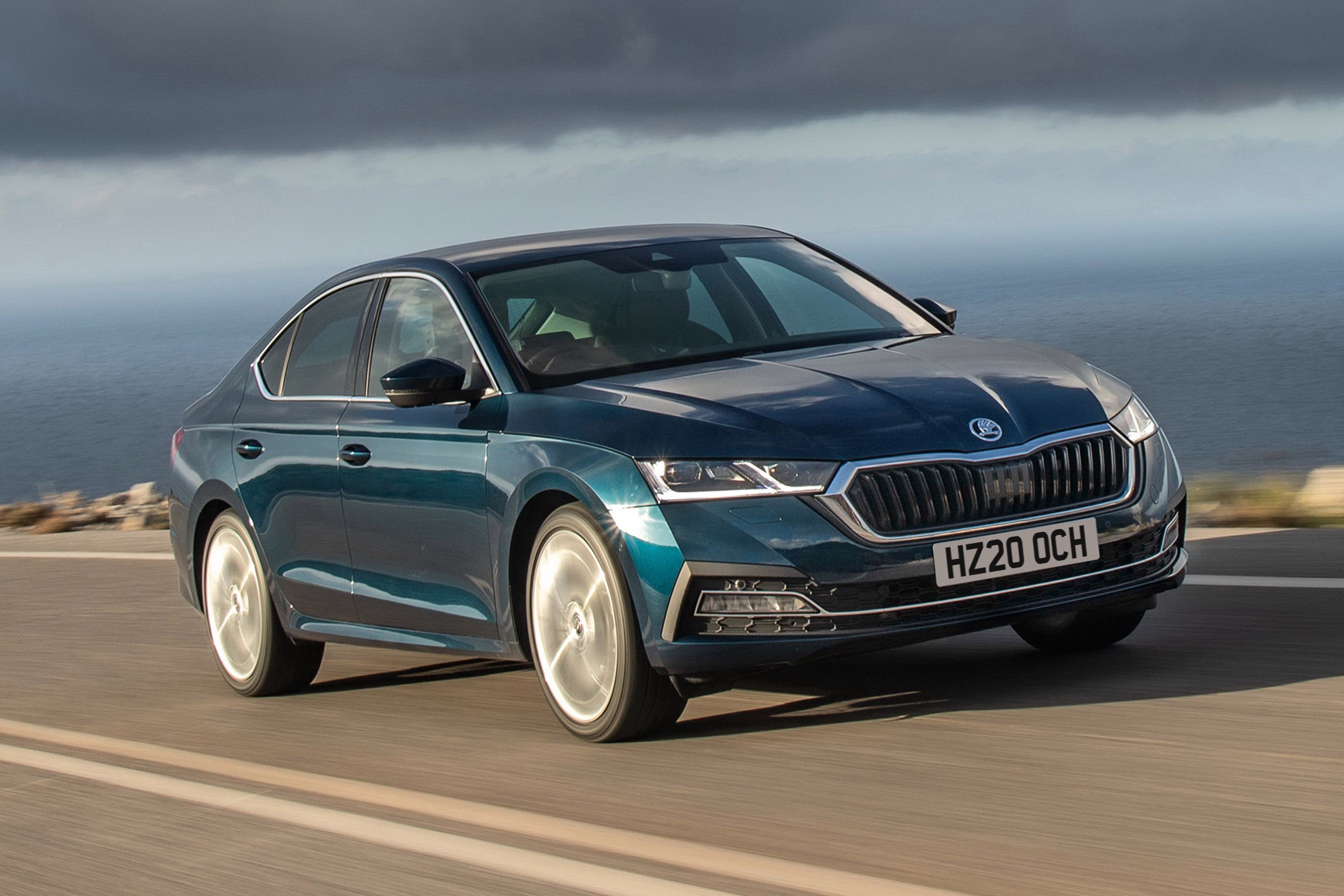 If you're looking for a great-value family car, then the Skoda Octavia should be at the top of your list. Skoda launched an all-new model in 2020, so there's limited supply of these on the used market at the moment, but the older-generation car is still worth your consideration, and you're spoilt for choice when it comes to used cars.
Available as either a versatile hatchback or an even more practical estate, the Skoda Octavia is a huge car. The hatchback has 590 litres of boot space, while the estate has 610 litres. The newer model has even more, while there's plenty of space in the front and back. There's a choice of petrol or diesel engines to suit your needs, while the Octavia comes with either a manual or automatic gearbox.
A £8000 budget will get you a seven-year-old car with a 1.4-litre petrol, while £12,000 gets you a newer estate with a 1.6 or 2.0-litre diesel.
Kia Sportage
Used prices from £8500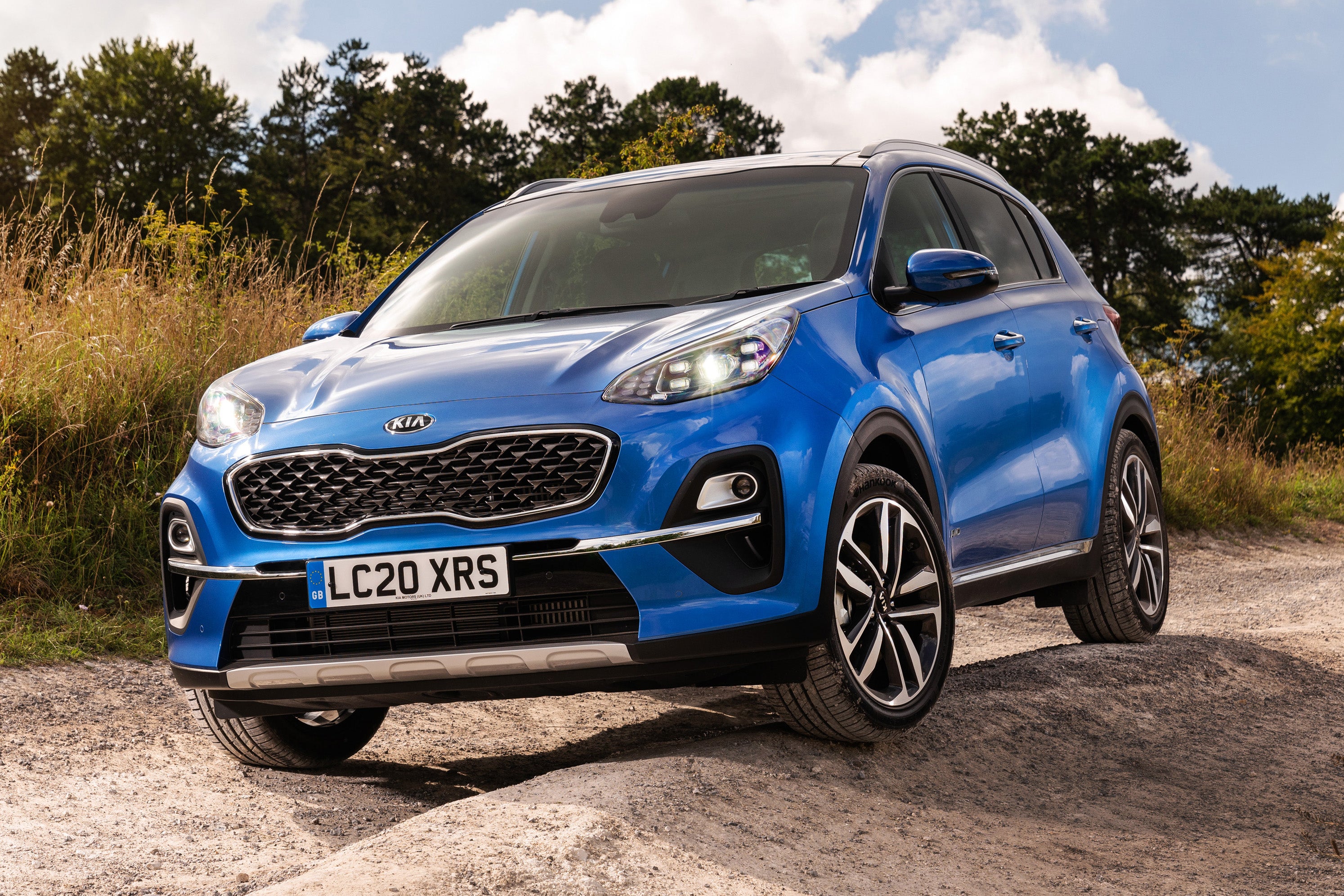 You're not going to go wrong with a Kia Sportage if you're looking for an affordable family SUV that won't break the bank. Blending a modern design, fuss-free handling, decent interior and cheap running costs, you can see why it's a popular choice.
Inside you'll find a comprehensive infotainment system with Apple CarPlay and Android Auto, while there's plenty of room for four adults. The rear seats also have ISOFIX anchor points for child seats and there's a large boot.
If you've got £8500 to spend, you'll get the previous-generation Kia Sportage with a 2.0-litre diesel engine and mileage north of 70,000. A £12,000 budget will get the newer shape Sportage with Kia's economical 1.7-litre 115PS diesel engine, while just under £15,000 will get you a nice low mileage car.
Audi TT Roadster
Used prices from £10,000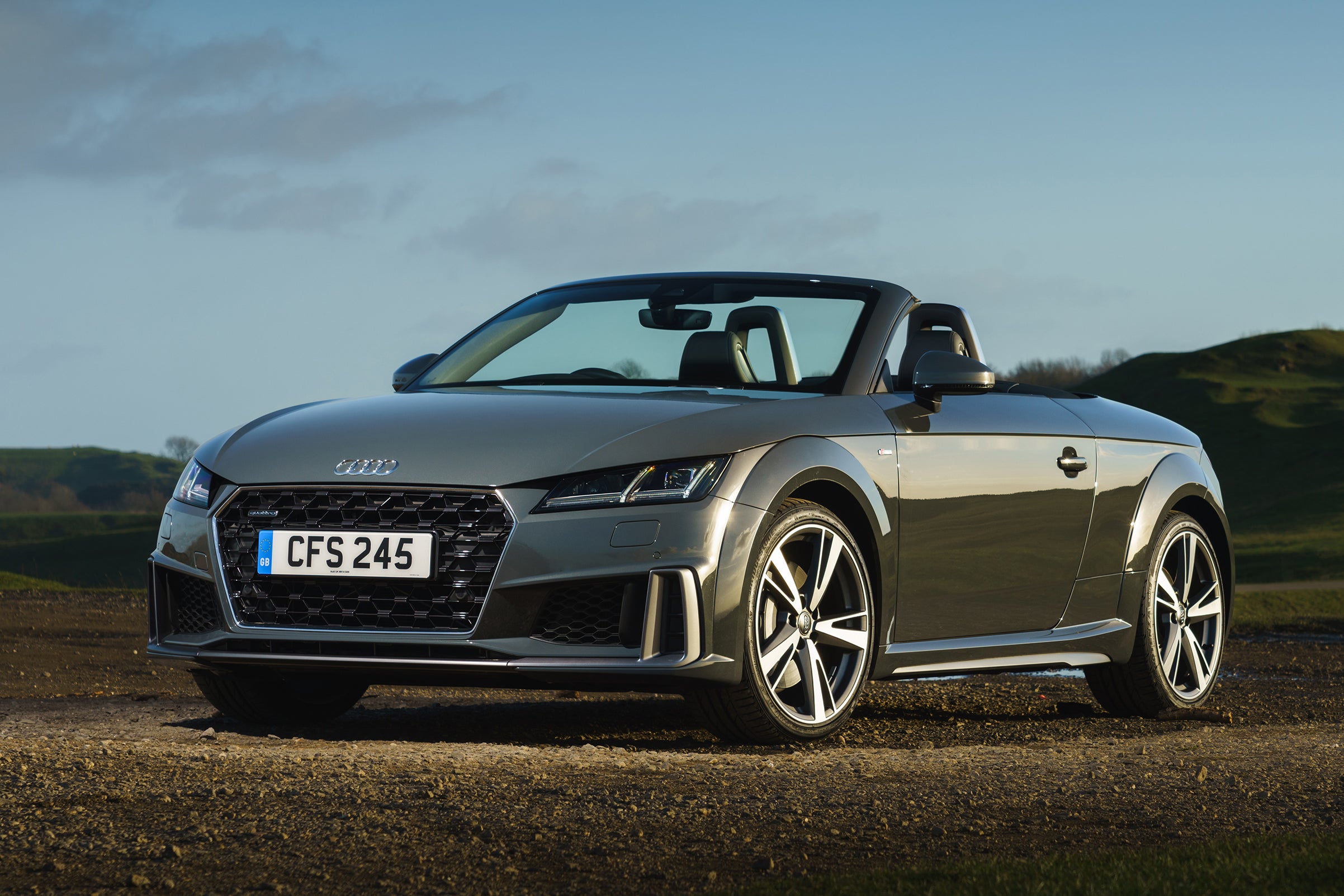 A convertible might be aspirational, but used prices mean they are easily within reach. Take the fabulous Audi TT Roadster. One of the most striking soft-tops on sale, the interior is just as special with a slick minimalist design. It's also pretty practical as well (as far as a two-seater sports car can be), with a 280-litre boot.
There's a choice of engines as well, from an entry-level 1.8-litre petrol through to a powerful TT RS model with 400PS on tap. There's also a 2.0-litre diesel engine, that jars a little with the notion of a sports car, but a great buy if you're planning on plenty of motorway miles.
£10,000 will get you an older second-generation Audi TT Roadster, while a budget of £20,000 will get you your choice of newer four-cylinder petrol diesel cars.
BMW 3 Series
Used prices from £12,000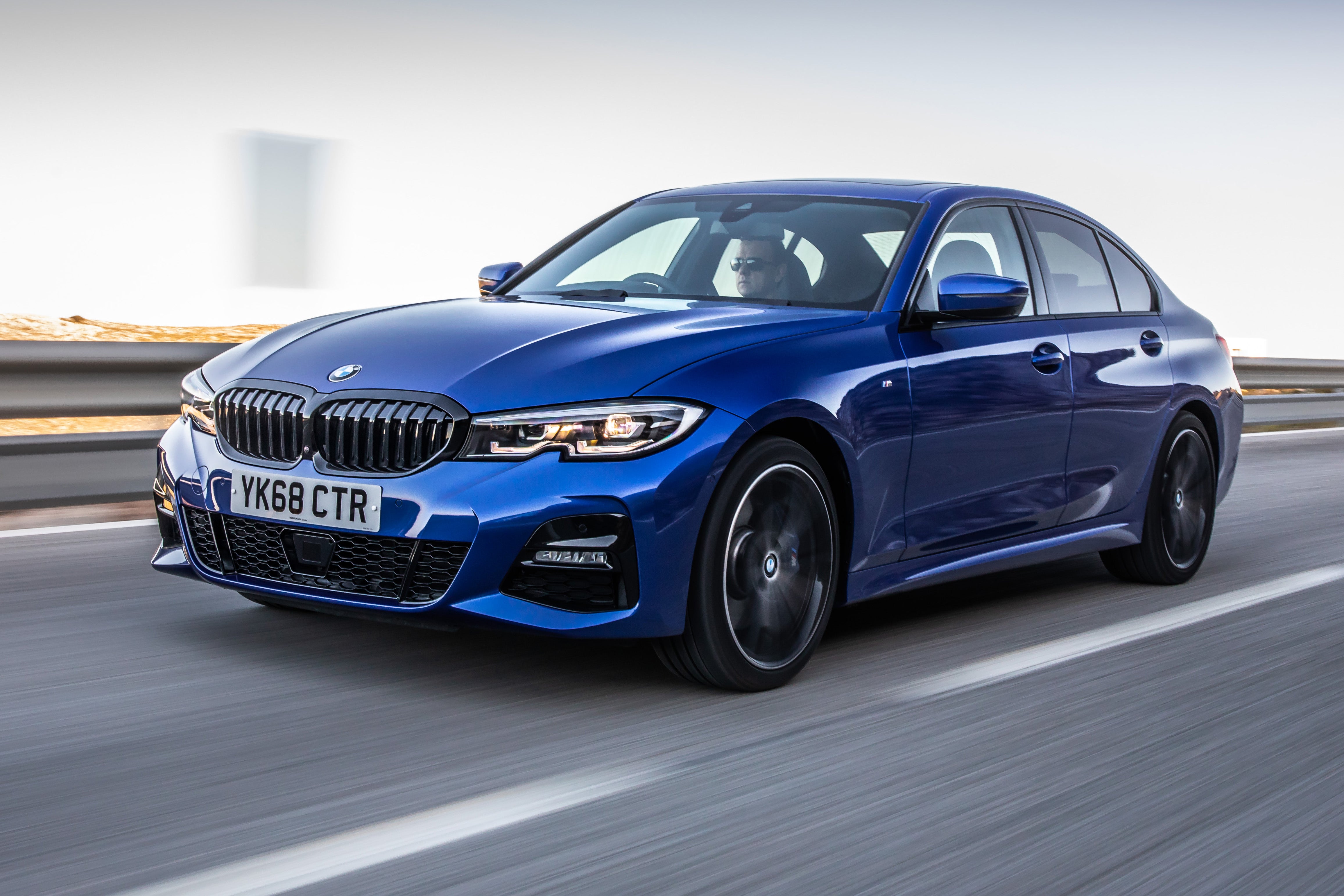 The world might have gone crazy for SUVs, but for a little over £10,000 you can get behind the wheel of one of the best executive saloons going. The BMW 3 Series is a brilliant premium car and comes with a choice of efficient four-cylinder petrol and diesel engines.
Inside and things are nice and upmarket, with some nice leather trims and a good level of standard features, with most getting sat nav as standard, a 6.5-inch colour screen and dual-zone climate control. There's ample space for a family of four, while the saloon comes with a decent 480-litre boot. Need more space, then the BMW 3 Series Touring estate car will be more than up to the job with a 500-litre capacity.
A budget of around £12,000 will get you a seven-year-old 318d with 50-60,000 miles on the clock. If you're after and estate, then a 3 Series Touring starts at around £15,000.
Audi Q5
Used prices from £17,000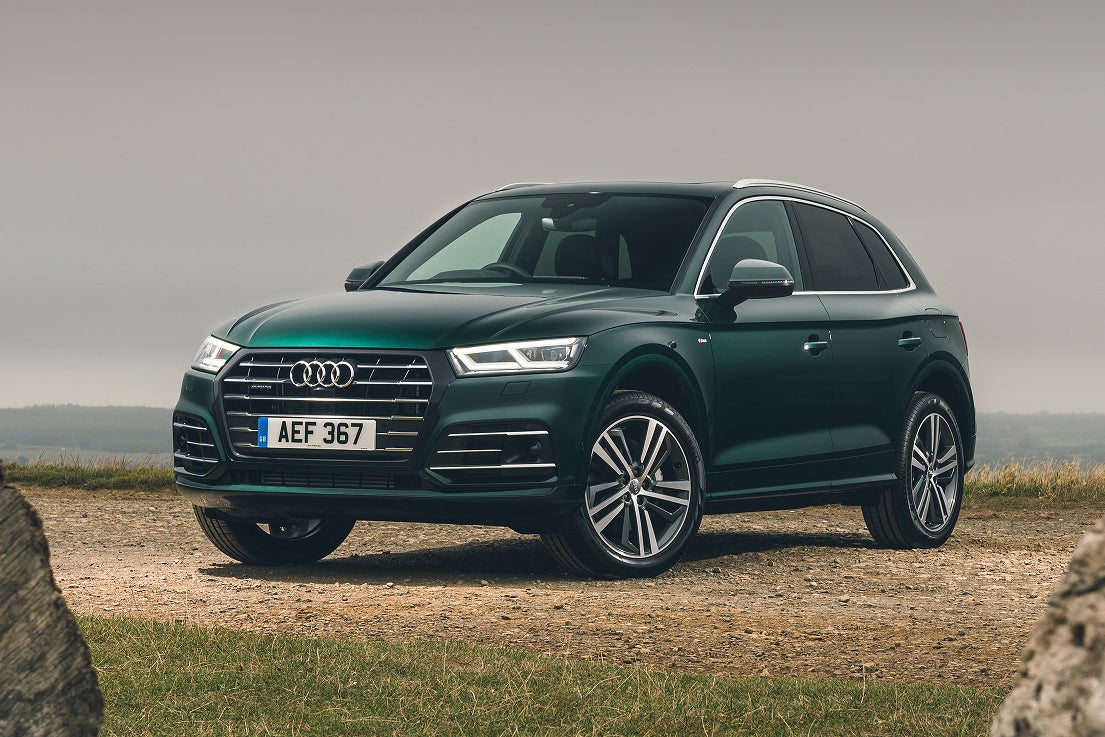 The Audi Q5 manages to pull off that rare trick of selling ridiculously well, while also somehow feeling exclusive. The reason? Because it's a very good car, indeed. So for the latest incarnation of its family SUV, Audi have adopted the philosophy of 'if it ain't broke, don't fix it.'
This means the styling is a gentle evolution of previous models, while the car itself is a touch bigger to give occupants more leg and headroom. The ride quality is excellent, and it's quiet on the move with minimal engine and road noise.
So it's not exciting, but it is big and - thanks to the smart and slick virtual cockpit - the Q5 is definitely clever. It also comes with four-wheel drive while power is supplied by either a petrol or diesel version of the 2.0-litre engine. If you want a comfortable and high quality SUV, look no further.
Prices start at around £17,000, and that will get you a previous-generation car that's about 7-years-old. The design still looks fresh and easily mistaken for a newer model, while a budget of over £26,000 will get you into a latest-generation car.
Volvo XC40
Used prices from £25,000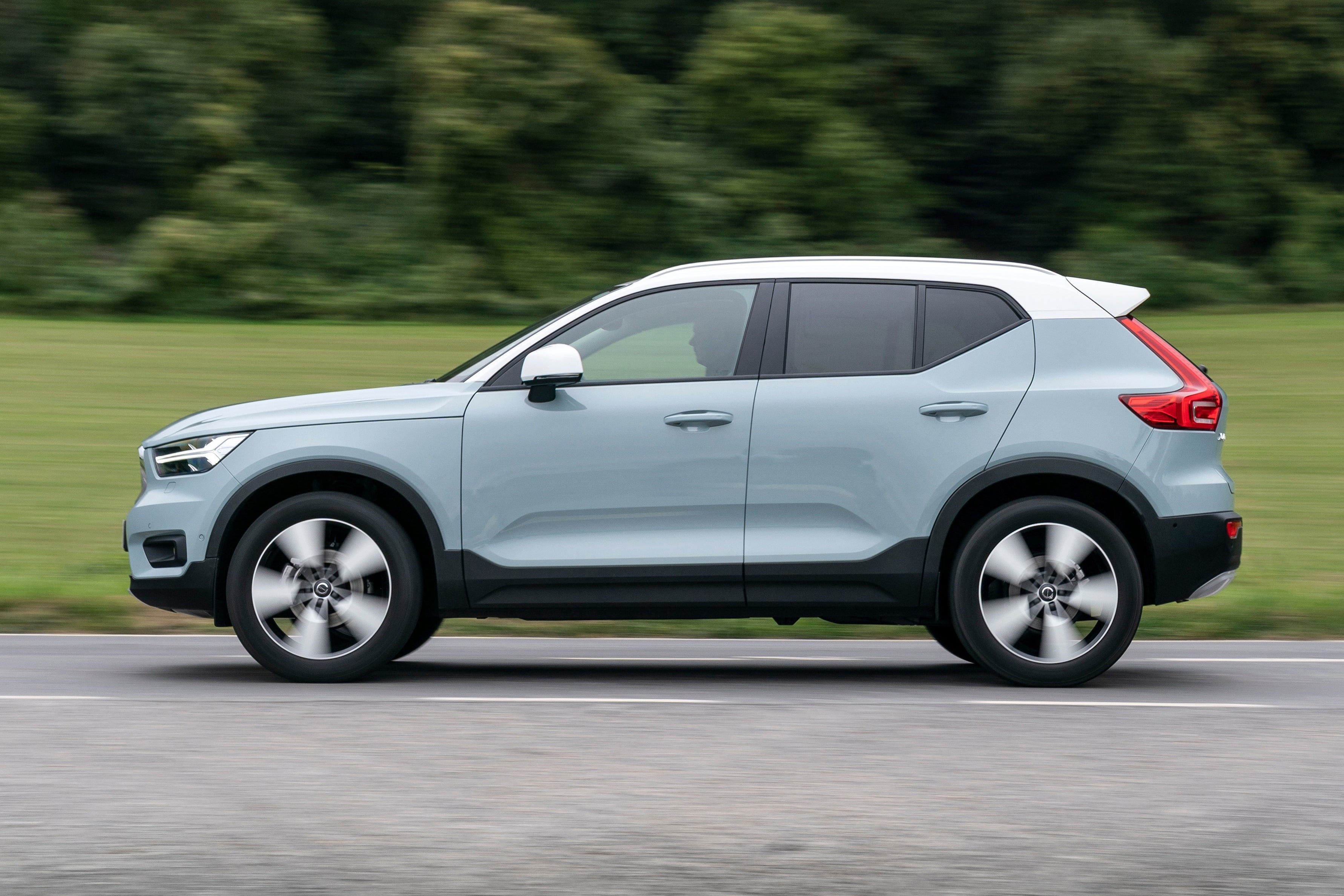 The stylish Volvo XC40 is one of the most desirable SUVs around in our opinion. On the outside, it's clearly a Volvo with the company's distinctive grille and 'Thor's hammer' headlights being instantly recognisable, but it also gets body creases and contrast paint jobs that make it stand out from Volvo's larger models like the Volvo XC60.
Get behind the wheel and the first thing you'll spot is the Swedish firm's trademark iPad style infotainment screen. It's larger than most rivals and is used to control many of the car's systems. You'll have no problem fitting tall adults in the front and the back seat, plus the boot is big.
A budget of £24,000 is enough to get you a T3 XC40 Momentum that's a couple of years old and has fewer than 40,000 miles on the clock. Spend upwards of £30,000 and you'll have the pick of T3 or D3 cars with around 10,000 miles covered.
BMW i3
Used prices from £15,000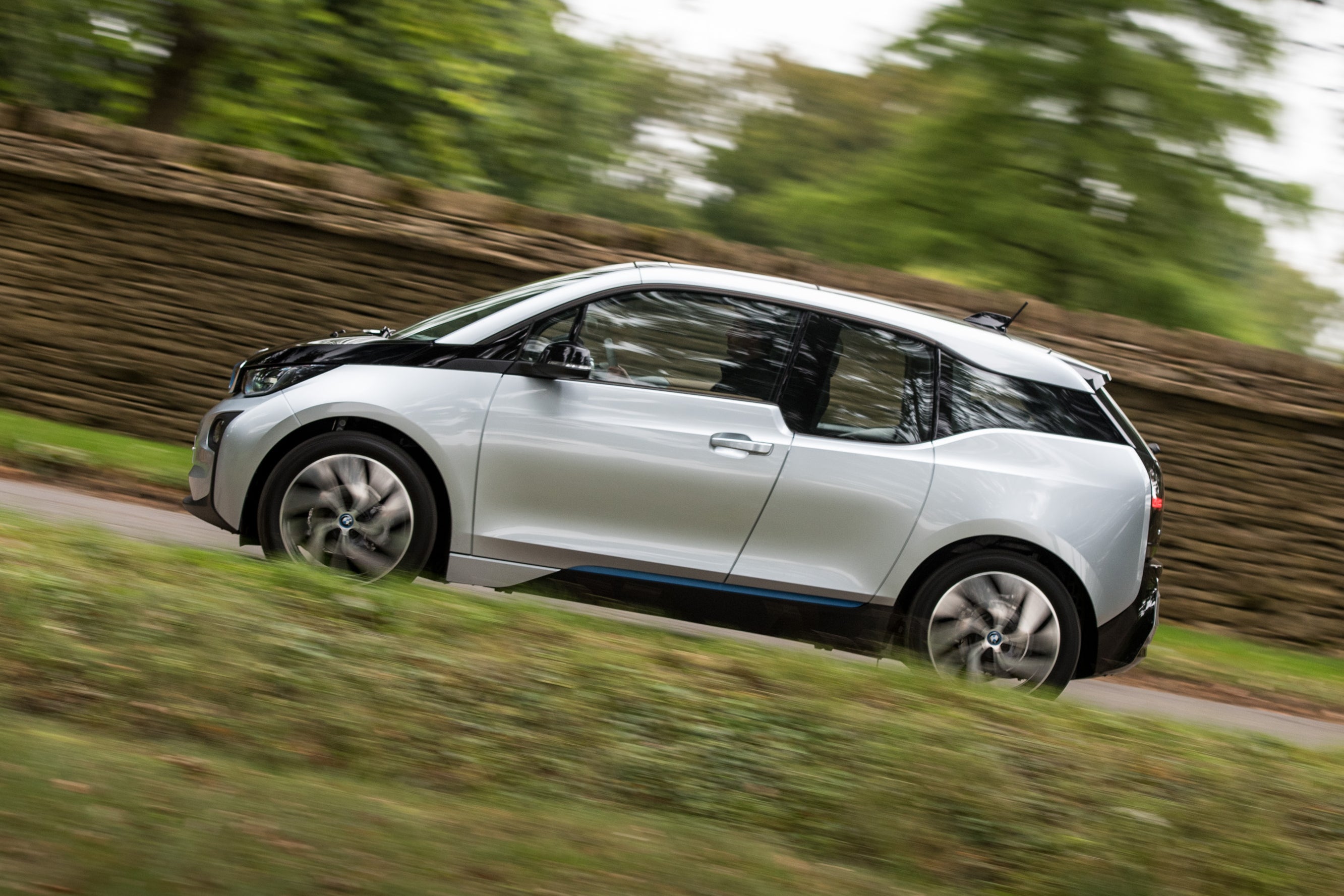 There's a growing number of used electric car buys on the market, including the likes of the Kia e-Niro, Nissan Leaf and small electric cars like the Volkswagen e-Up and SEAT Mii Electric, but we think the BMW i3 is a brilliant choice if you're looking for something to turn heads.
Launched back in 2013, it looks fresher and more modern than many new cars, while the interior is just as impressive. There's a slick floating infotainment screen and enough space for four adults.
The BMW i3 initially launched with a small 22kWh battery that provided an 80-mile range between charges, while a Range Extender model benefitted from a tiny two-cylinder petrol engine that would add an extra 100 miles of range. BMW uprated the batteries over time, first with a 33kWh battery that saw a range of around 100 miles and then a 42kWh battery, boosting the electric range to 195 miles.
A budget of £15,000 will get you an early Range Extender i3, while just over £20,000 will get you a BMW i3 with the newer 42kWh battery.
When looking for your next car, do your research. You want to get a good buy, so check prices of a variety of similar cars to gauge if the one you're looking at is good value.
If the car you're looking at is over three-years-old, it's worth checking out the MOT history - you just need the registration number to do this. This will highlight any potential issues, especially with older cars. A full service history and garage bills are also very important, as it chronicles the car's maintenance history and essential work that's been carried out. Modern cars are great, but they still need to be looked after.
For the ultimate convenience you can buy a car completely online and have it delivered to your door, but sometimes we want to try something out before we buy. A test drive is a perfect opportunity to get behind the wheel of the car you're looking at and try it out. Not only do you get to see if it's mechanically sound, but you also get to find out if it meets your needs. This includes the driving position, interior comfort, boot space and anything else you can think off.
Volkswagen Golf
2.0 TSI 245 GTI Performance 5dr DSG
Mon Motors Volkswagen Merthyr Tydfil

Glamorgan, CF481YA
PCP: £500.76/mo
Representative example: Contract Length: 36 months, 35 Monthly Payments: £500.76, Customer Deposit: £4,573.00, Total Deposit: £4,573.50, Optional Final Payment: £14,162.50, Total Charge For Credit: £5,772.60, Total Amount Payable: £36,262.60, Representative APR: 9.9%, Interest Rate (Fixed): 9.91%, Excess Mileage Charge: 10.8ppm, Mileage Per Annum: 10,000
Volkswagen Golf
2.0 TDI R-Line Edition 5dr DSG
Manufacturer Approved
Sinclair Volkswagen Swansea

Glamorgan, SA18QY
PCP: £430.52/mo
Representative example: Contract Length: 36 months, 35 Monthly Payments: £430.52, Customer Deposit: £3,636.00, Total Deposit: £3,636.15, Optional Final Payment: £9,424.90, Total Charge For Credit: £3,888.25, Total Amount Payable: £28,129.25, Representative APR: 8.9%, Interest Rate (Fixed): 8.84%, Excess Mileage Charge: 8.38ppm, Mileage Per Annum: 10,000
Volkswagen Golf
1.5 TSI EVO Match Edition 5dr
Murray Group Volkswagen Newton Abbot

Devon, TQ122DR
PCP: £335.49/mo
Representative example: Contract Length: 36 months, 35 Monthly Payments: £335.49, Customer Deposit: £3,074.00, Total Deposit: £3,074.25, Optional Final Payment: £9,122.50, Total Charge For Credit: £3,443.90, Total Amount Payable: £23,938.90, Representative APR: 8.9%, Interest Rate (Fixed): 8.88%, Excess Mileage Charge: 7.2ppm, Mileage Per Annum: 10,000