Best used cars for £15,000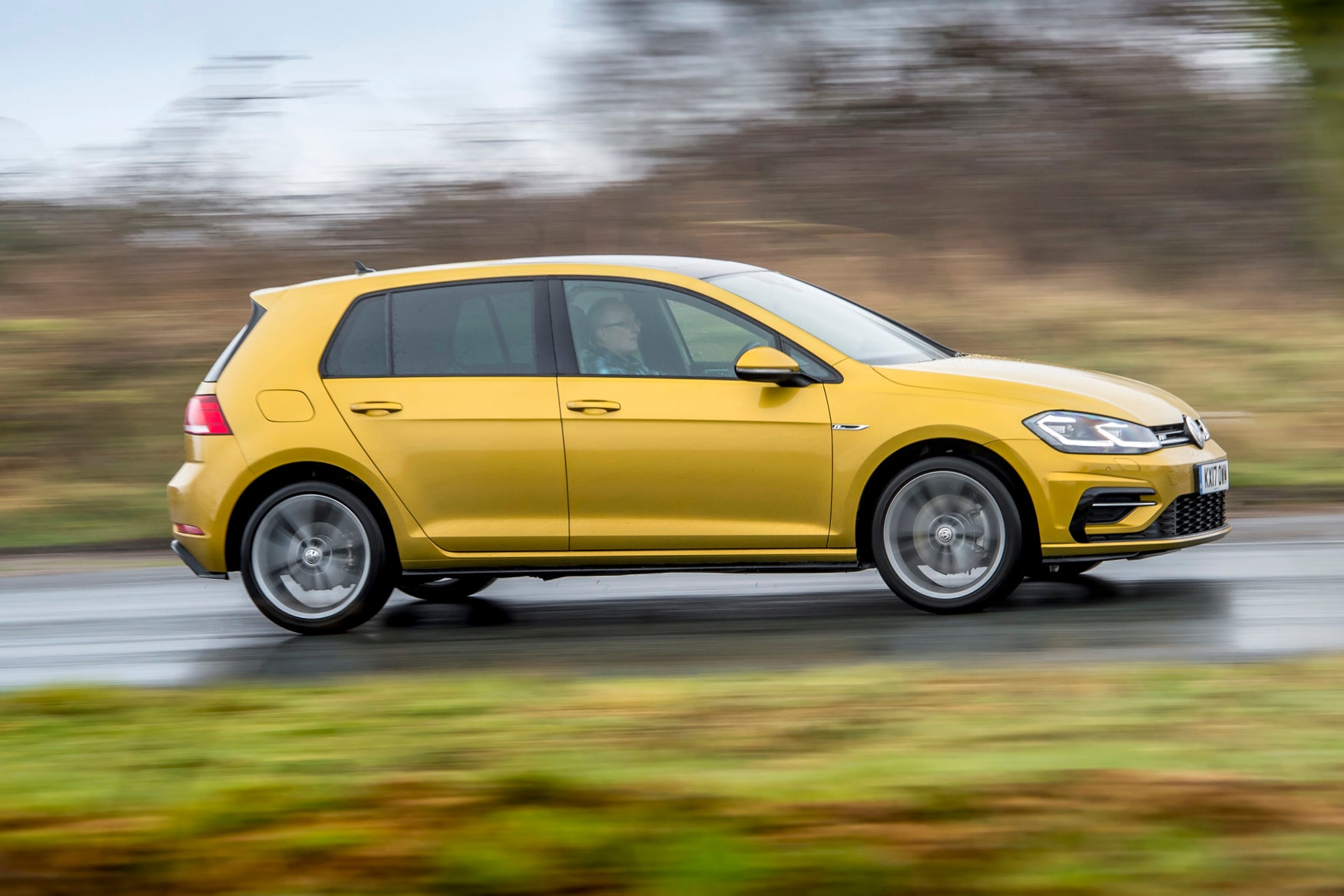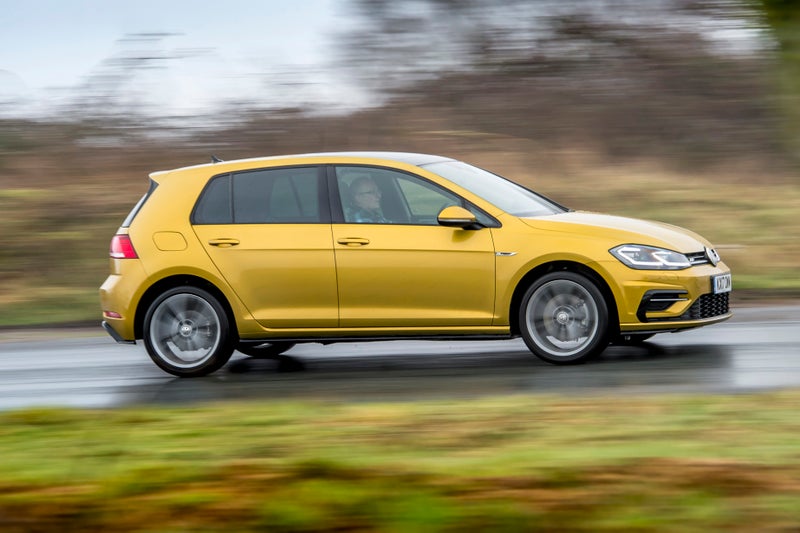 These are the best low price used cars for under £15,000. From the Ford Focus to the Volkswagen Golf, our team of used car experts have found the best second-hand cars for value, comfort, price and practicality.
In many cases, these cars are sold with a long warranty and are available with powerful but efficient petrol or diesel engines. These cars are suitable for young families and new drivers, with cheap insurance and 50+mpg. Read on to find the top 10 sub-£15,000 cars.
Ford Focus
Year launched: 2018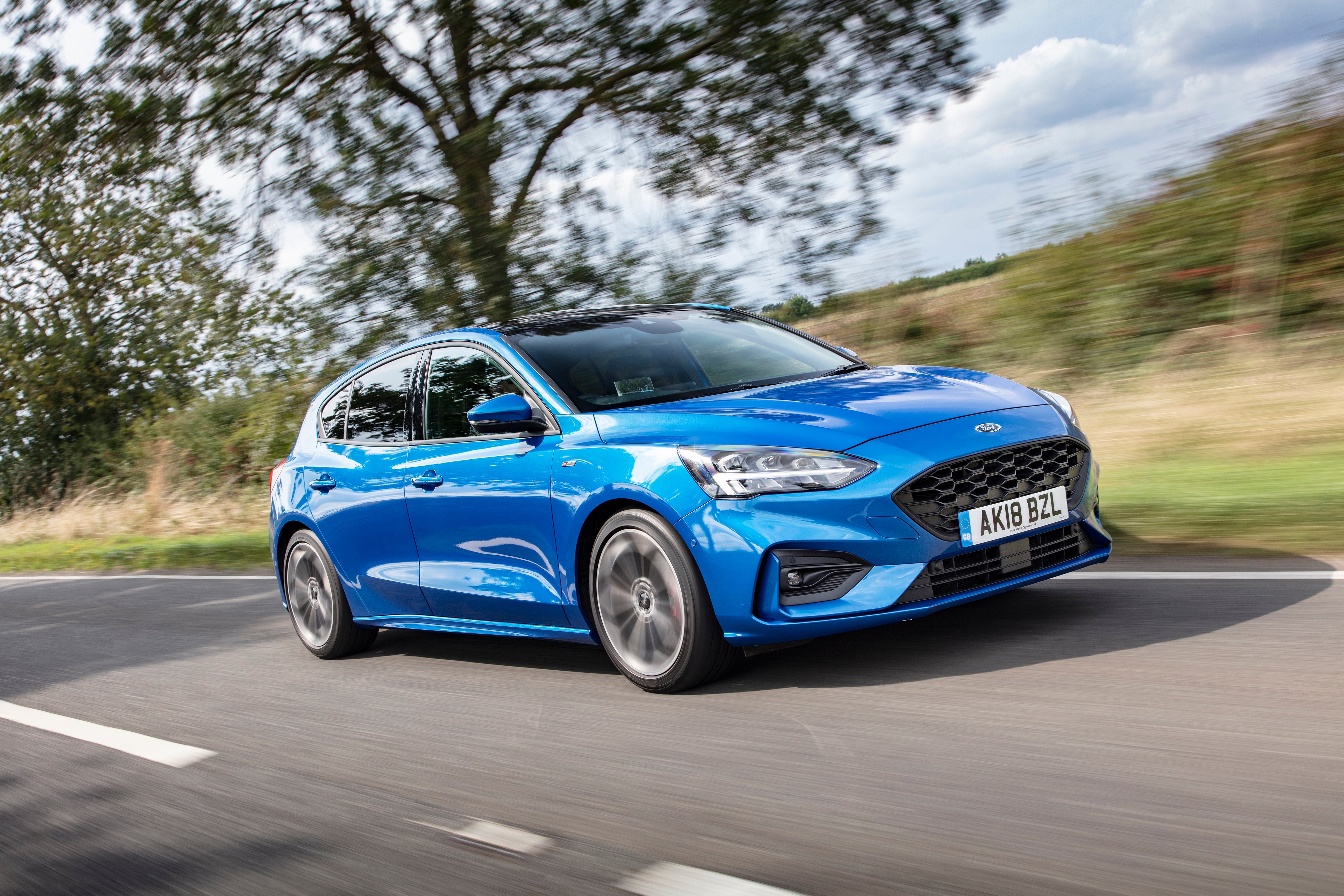 Brilliant to drive, cheap to run and spacious enough to cope with a family of four, the Ford Focus is the yardstick by which all other affordable family hatchbacks are judged.
The Focus is one of those rare cars that excels in pretty much every area. The ride quality is smooth and comfortable, while the road handling is sharp and rewarding. Ford's comprehensive range of petrol and diesel engines are refined and efficient, too. The Focus also boasts a maximum five star Euro NCAP crash-test rating.
Ford interiors have improved a lot in recent years and few cars demonstrate this better than the latest Focus. The quality of the fit and finish is excellent throughout. Road and engine noise levels are suppressed, which means the Focus isolates its occupants from the hustle and bustle of the outside world. As a result, the Focus is our idea of the perfect all-round car for under £15,000.
Volkswagen Golf
Year launched: 2013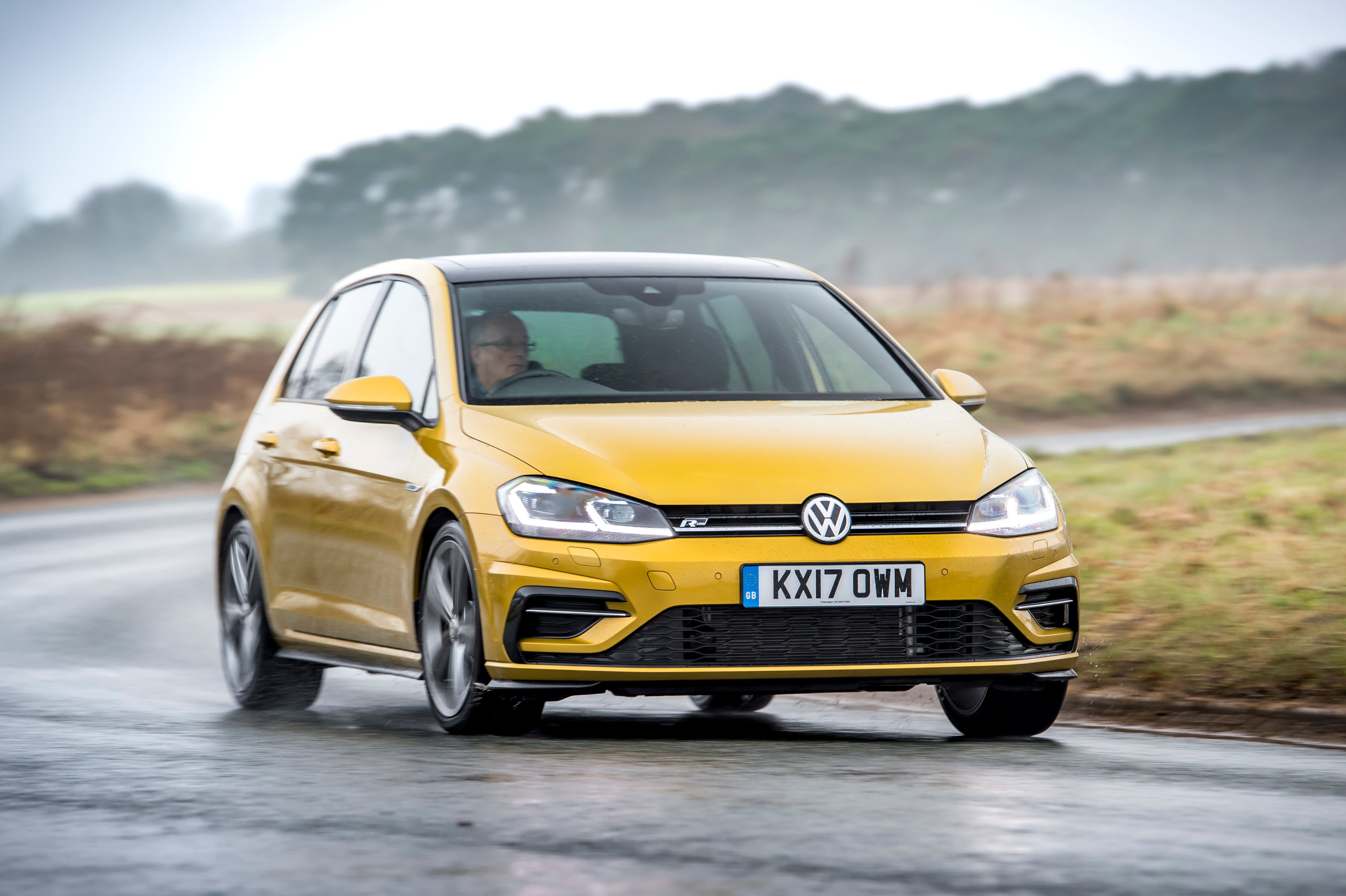 This version of the Volkswagen Golf was replaced with an all-new model in 2020, which means there are some really tempting deals available on petrol and diesel versions of the outgoing model.
A budget of around £15,000 will give you access to a range of nearly new petrol and diesel models, with the 1.0-litre petrol engine being very common at this price point. You can also get the Golf with Volkswagen's familiar 1.6-litre diesel engine, which will return low fuel costs.
The highlight of the Golf is found in the road handling, with the perfectly balanced steering making it easy to feel involved with the all-round driving experience. The light controls and grippy front-wheel drive system make the Golf great fun on a series of challenging bends. Road and engine noise levels are also suppressed, which means you can cover long distances on the motorway in comfort, too.
Toyota Prius
Year launched: 2016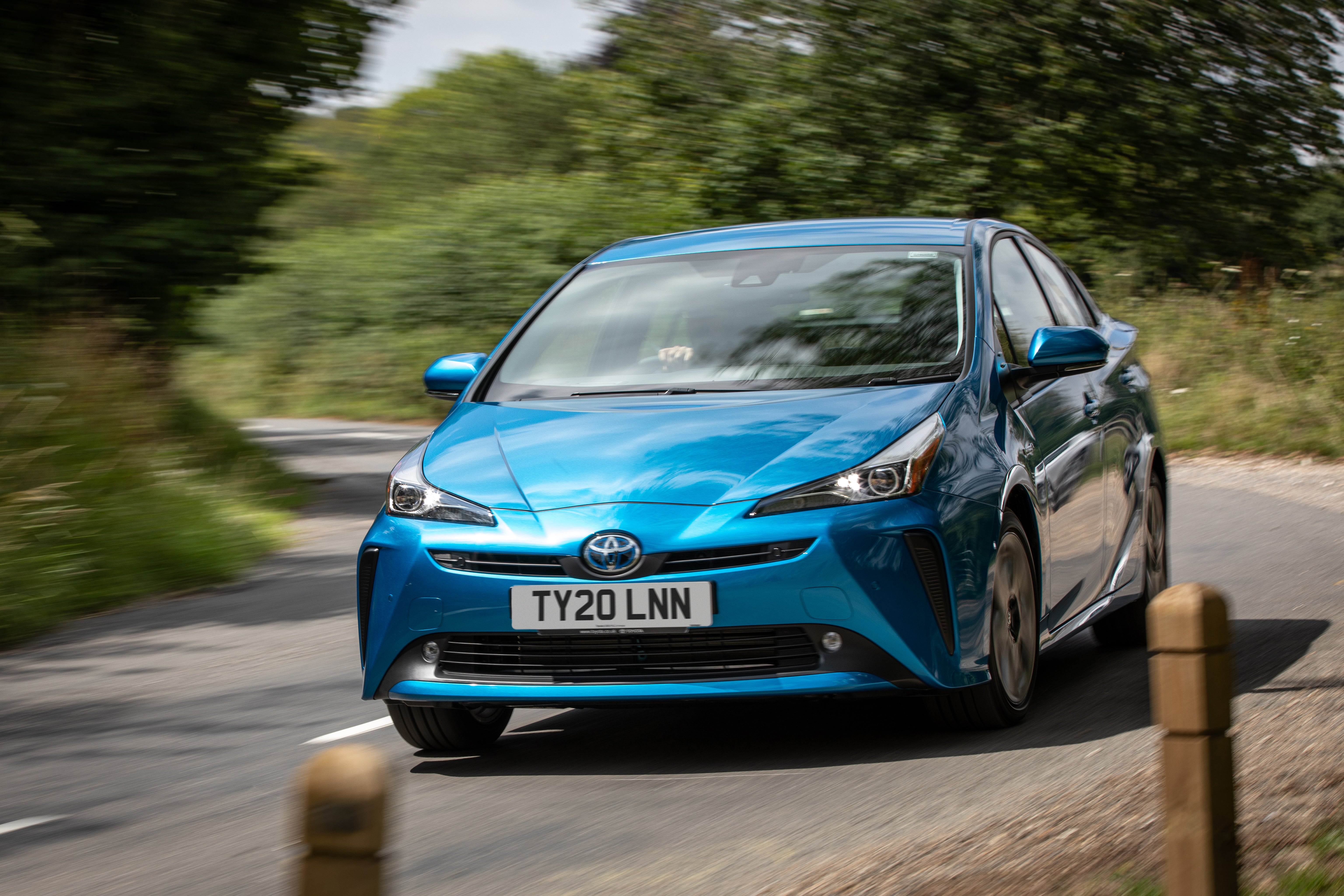 The Toyota Prius is a safe and sensible used car choice that majors on fuel economy and passenger comfort. As a result, the Prius is a popular car with taxi and airport shuttle firms, but don't let its familiarity put you off - we think it is a brilliant used car for under £15,000.
The interior is comfortable, spacious and nicely styled. The unconventional central dash-top display will take a bit of getting used to, but once you acclimate yourself with the Prius' unfamiliar instrument layout you'll find it to be a relaxing and enjoyable place to spend time. All models are powered by Toyota's silky smooth 1.8-litre petrol self-charging hybrid powertrain, which returns up to 60mpg.
Toyota has a very strong reputation for reliability, and this adds to the all-round desirability of the Prius. This means you'll be looking at a three or four-year-old car for around £15,000 (which is older than some other cars in this list) but we think it's a price worth paying due to the Prius' reputation for comfort, durability and low fuel costs.
Mazda 3
Year launched: 2014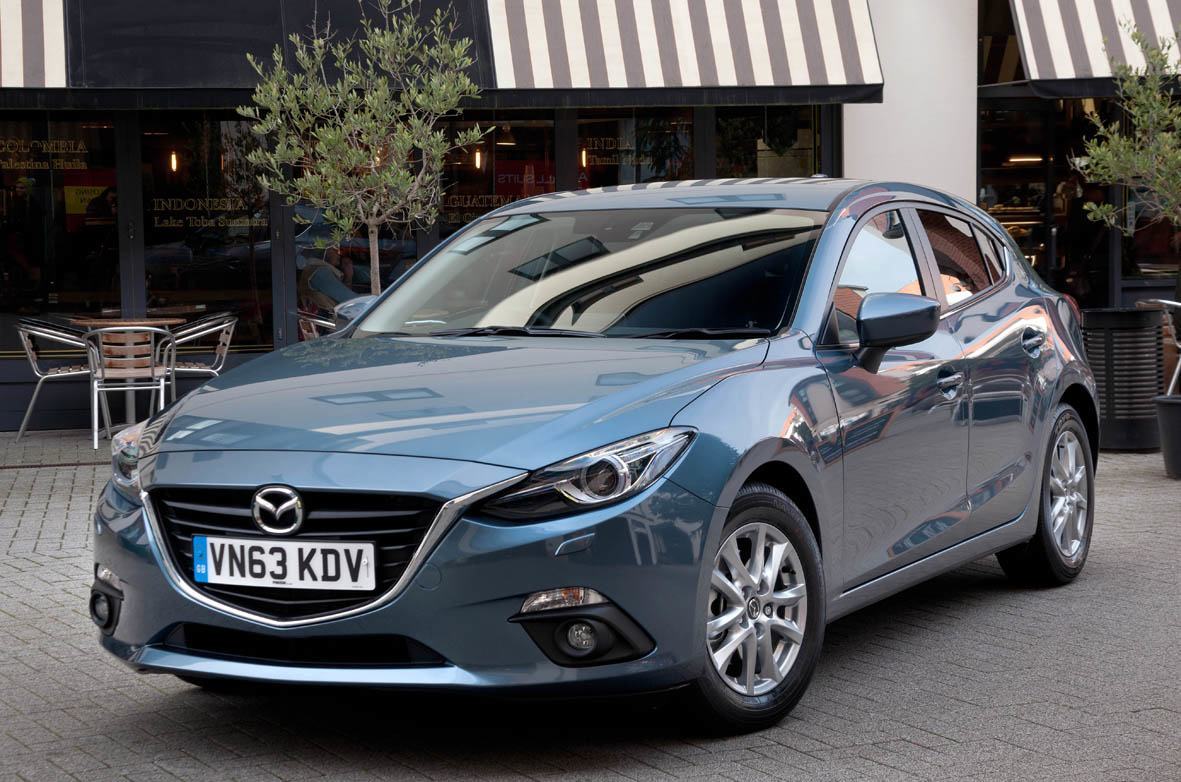 Stylish, well-equipped and affordable, the Mazda 3 is a good used car that combines low fuel costs with excellent road handling. If you want a second-hand family-friendly car that'll stand out from the crowd then this may be the used hatchback for you.
Despite its swoopy and sleek lines, the Mazda 3 is very spacious inside. Two large adults will have no trouble fitting in the rear seats. There is plenty of space up front, too, which makes it easy for the driver to get comfortable. The '3' is also practical, with the boot having a useful 350-litres.
Behind the wheel, the '3' is very similar to the Ford Focus, with a good combination of body control, steering wheel feel and comfort. Both the diesel and petrol engines are refined and quiet, while fuel costs are low across the board.
Kia Ceed
Year launched: 2018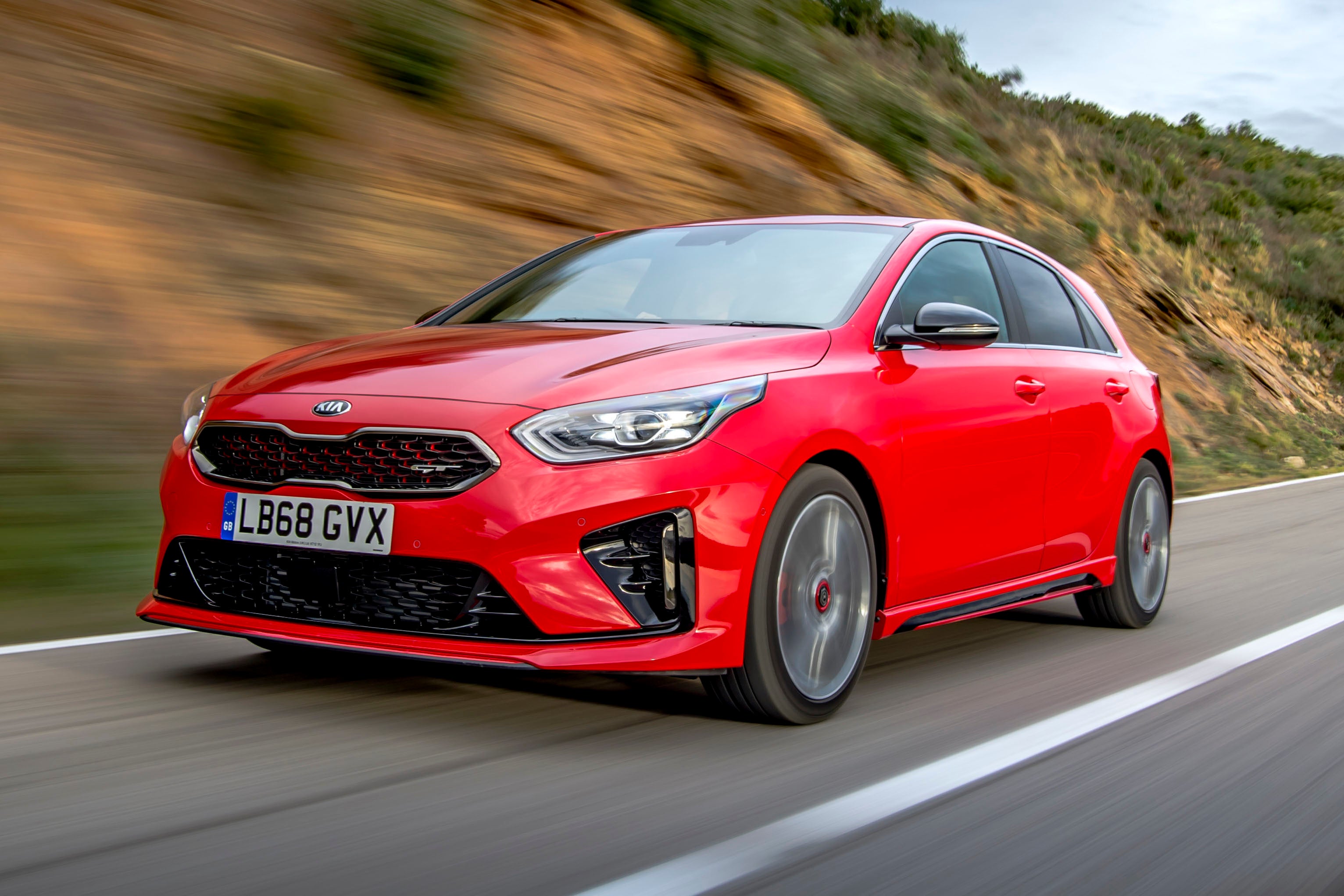 Looking for a nearly new car that will promise seven-years of hassle-free motoring for under £15,000? Well, the Kia Ceed will very much be the car for you.
The latest Ceed was launched in 2018 and, if truth be told, there is very little to pick fault with it. Some buyers might take issue with the forgettable styling and bland interior, but the Ceed is a car that majors on value and comfort. If these things are important to you then you probably won't care that the Ceed is a tad dull to look at.
With a budget of under £15,000, the engine choices are generally limited to Kai's excellent 1.0-litre petrol and 1.6-litre diesel. Both are quiet and efficient. It's also worth noting that Kia's seven-year manufacturer warranty is fully transferable. As a result, the Ceed is a highly desirable used car, as long as it has been serviced in accordance with the manufacturer\s guidelines (to keep the warranty valid).
SEAT Ibiza
Year launched: 2017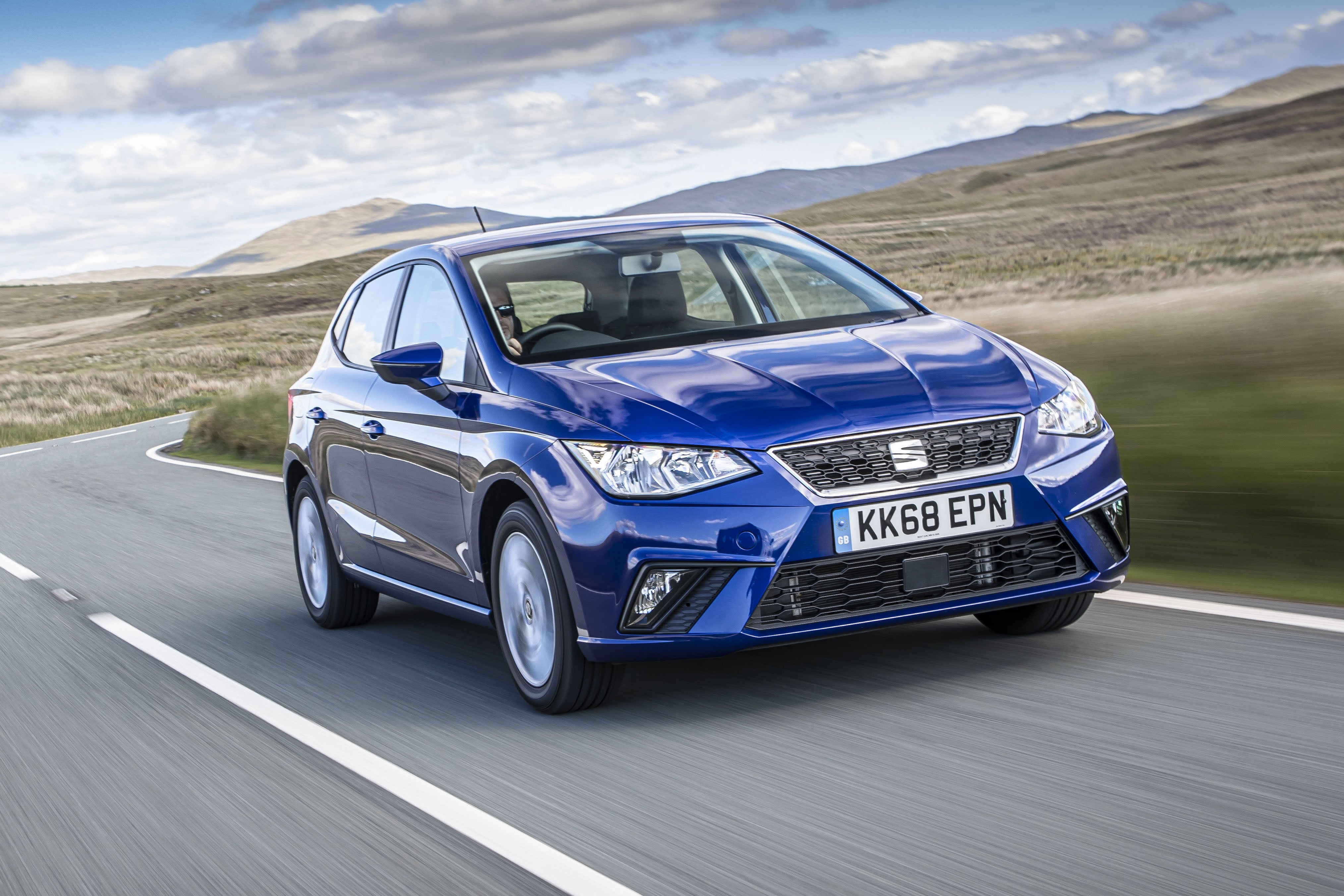 The brilliant small car from Barcelona, the SEAT Ibiza is one of our favourite small cars for under £15,000. All versions are stylish and easy to drive, while the comfortable and spacious interior gives the Ibiza added everyday family car useability that's often missing from the small hatch segment.
The Ibiza has always been a small car that has offended good value second-hand, and little changes with the latest model. A budget of around £15,000 will get you a nearly new Ibiza in sporty FR spec, with 17-inch alloy wheels, twin exhaust pipes and a leather flat-bottom steering wheel.
The turbocharged 1.0-petrol engine is efficient and sprightly, which means you can get the look and feel of hot hatch, without any of those sky-high insurance and fuel costs. The Ibiza shares its platform with the Volkswagen Polo and Skoda Fabia, which means you get a spacious and comfortable interior, plus a practical 355-litre boot.
Honda Civic
Year launched: 2017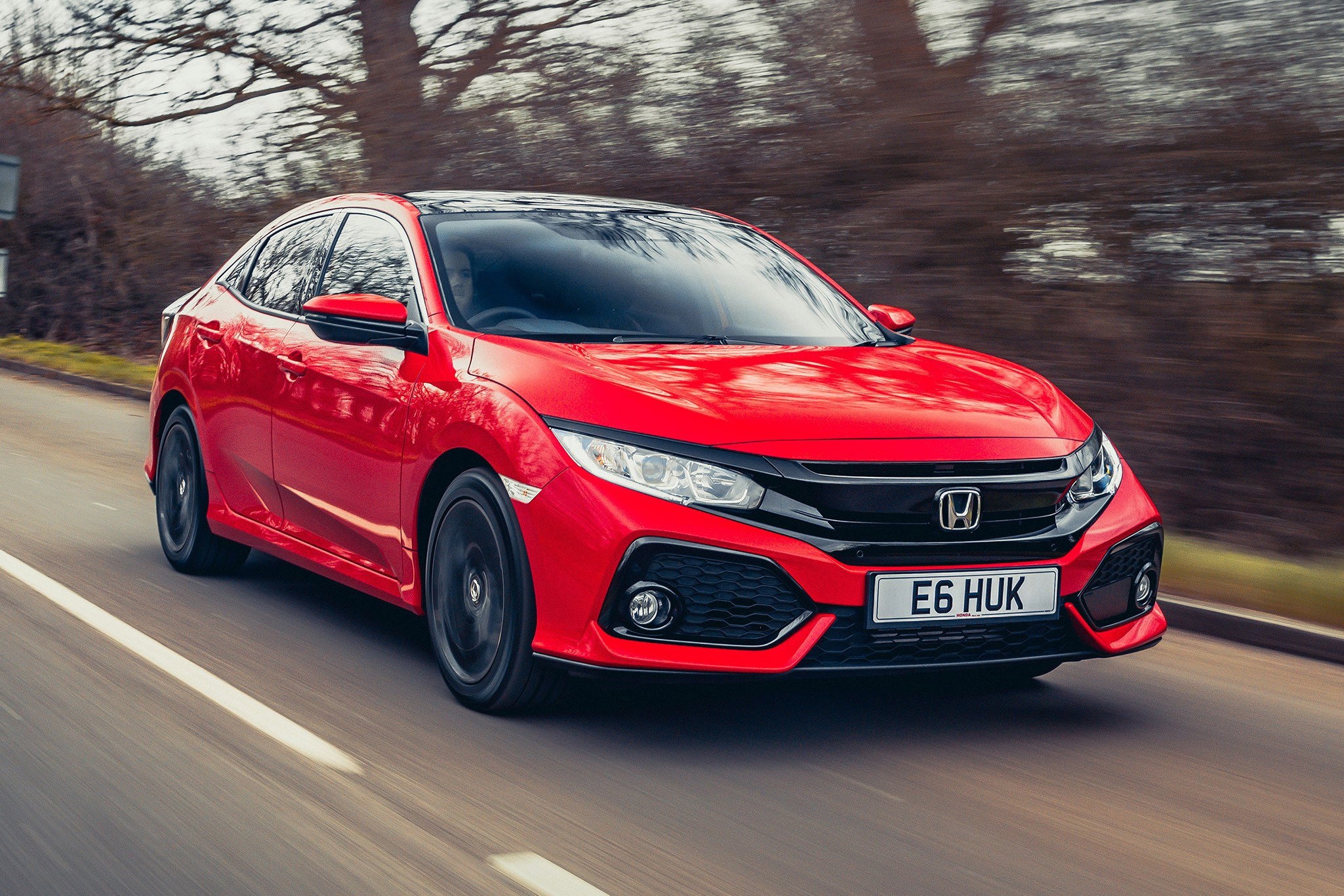 The Honda Civic is an easy family car to recommend for under £15,000. Practical, safe and genuinely good to drive, the Civic has all of the ingredients for a great daily driver. It's also available as a hatch or saloon, with both offering excellent levels of boot space.
Most Civics for sale at this price point are offered with Honda's punchy 1.0-litre petrol or frugal 1.6-litre diesel engine. The diesel returns up to 63mpg, which makes the Civic a good choice for family car buyers who need a long-legged motorway cruiser. However, if you need a car for short runs around town, the petrol will be a better choice and its 46mpg is respectable given the size and weight of the Civic.
The interior styling might not be as eye-catching as the Civic's bold exterior, but there is plenty of space for up to four adults to travel in comfort. Seat comfort is excellent, too, with the firm but supportive cloth seats providing the perfect support for your back and upper leg areas.
Skoda Octavia
Year launched: 2013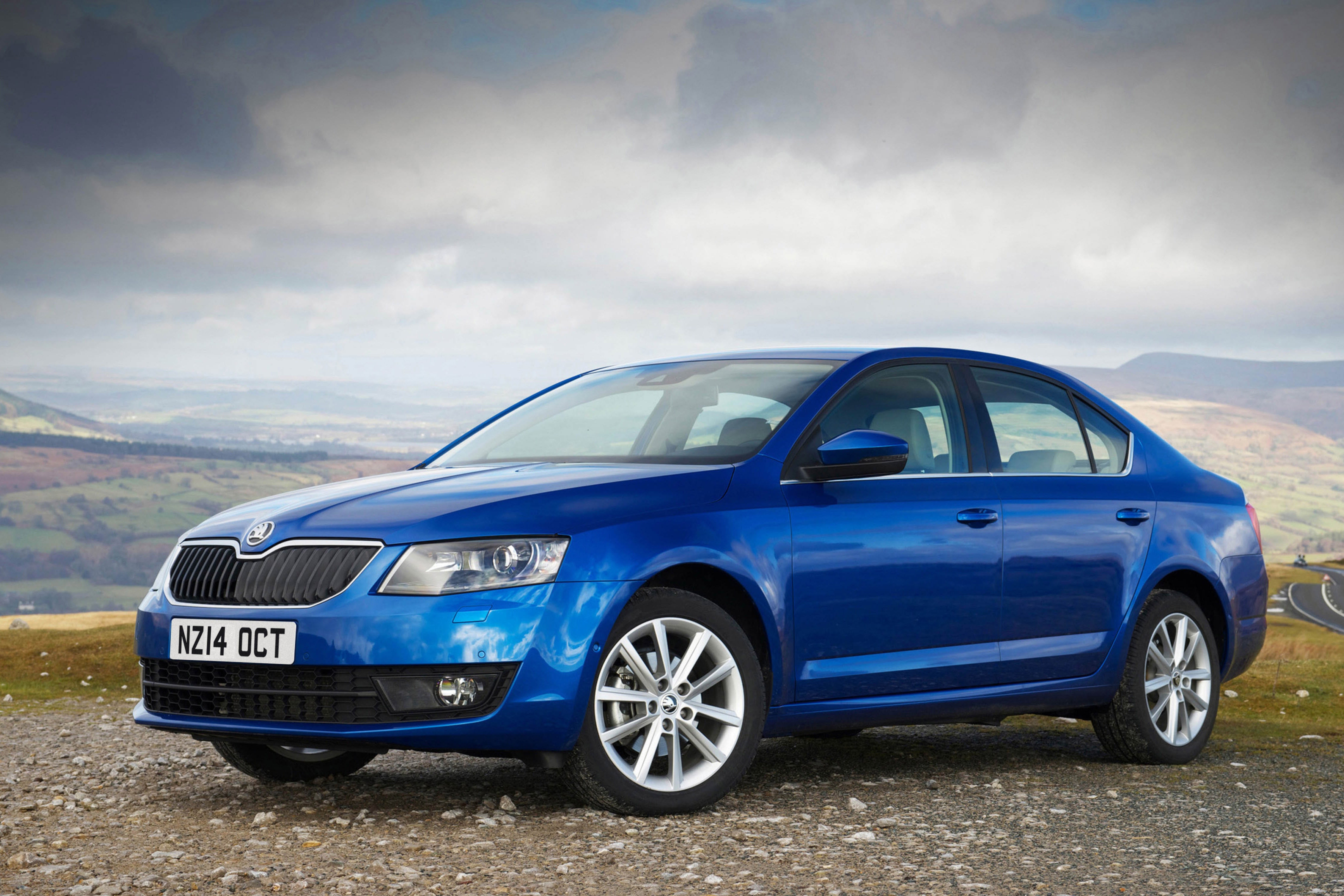 We are big fans of Skoda's sensible Octavia hatchback. What's more, like the Volkswagen Golf, this Octavia was replaced with an all-new Octavia model in 2020 and that means there are some fantastic deals on the older model.
In fact, when it comes to value, few cars in this list offer so much for so little. A budget of under £15,000 will get you a petrol or diesel Octavia with a manual or automatic gearbox, and just a few thousand miles on the clock. What's more, these cars will be 2019 models, which means there will be a considerable amount of Skoda's three-year manufacturer warranty still left to run.
The Octavia is a huge car. The rear seats, for example, are wide and spacious. You also get a generous amount of legroom, which means even six-footers can stretch out and relax. The Octavia's boot is also huge, with 590 litres. Find an estate model - there are lots available for under £15,000 - and you'll get a whopping 610 litres of storage. Need a large and practical car? Look no further than the Octavia.
Suzuki Swift
Year launched: 2017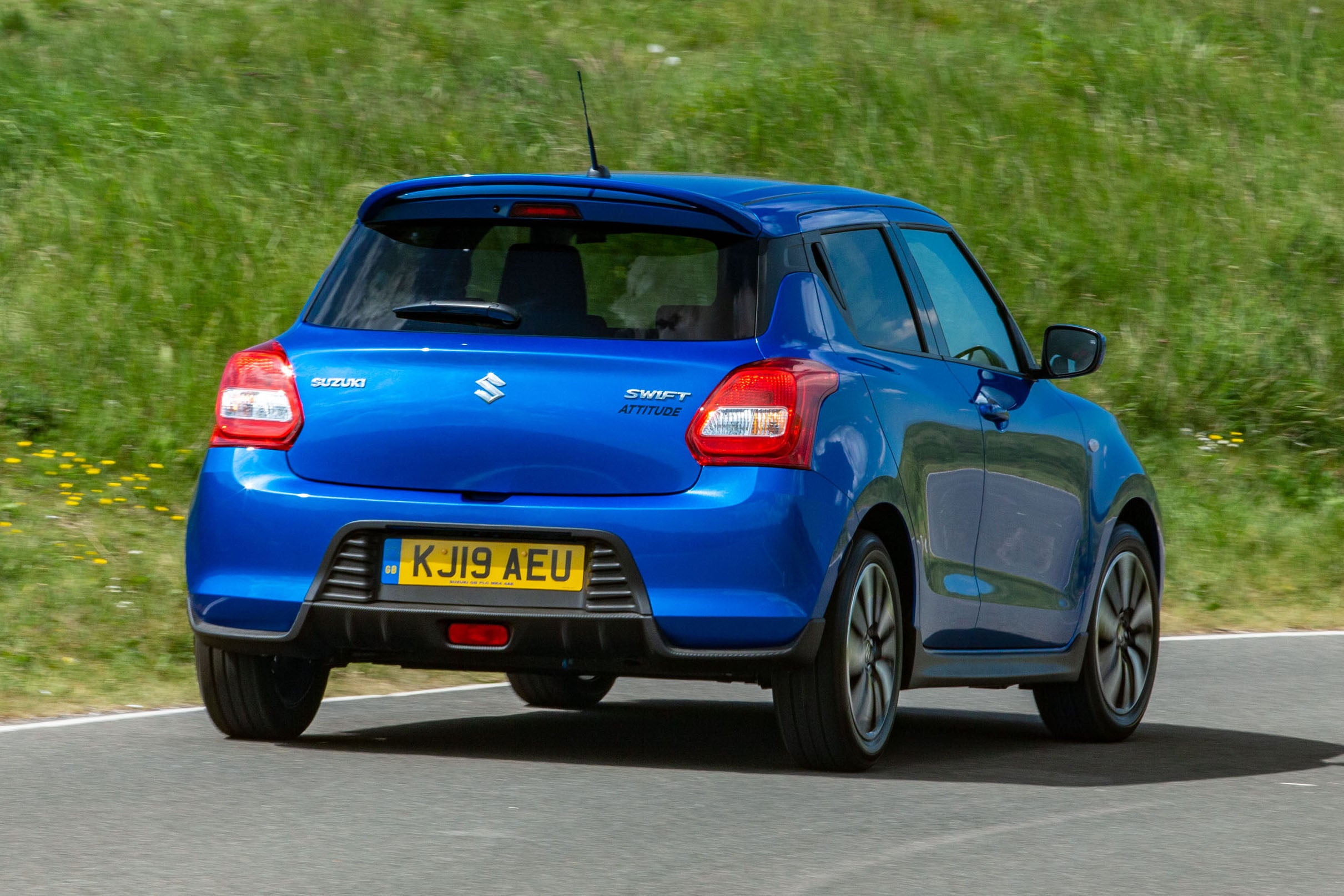 Proof that sensible cars can also be fun, the Suzuki Swift is a likeable and affordable small hatchback. All versions are good to drive, thanks to Suzuki's rev-hungry petrol engines, while the Swift's generous levels of standard equipment make it excellent value for under £15,000.
If truth be told, you'll find a nearly new Swift with delivery mileage for comfortably below £15,000. Most of these models will be in mid-spec and powered by Suzuki's 1.2-litre petrol hybrid powertrain, which returns 50+mpg.
The interior isn't as plush as the Swift's rivals like the Hyundai i20, but the build quality is first class and this means the Swift will survive everything you can throw at it. Standard equipment is also high, with mid-spec models getting touchscreen navigation, a reversing camera and climate control.
Vauxhall Astra
Year launched: 2015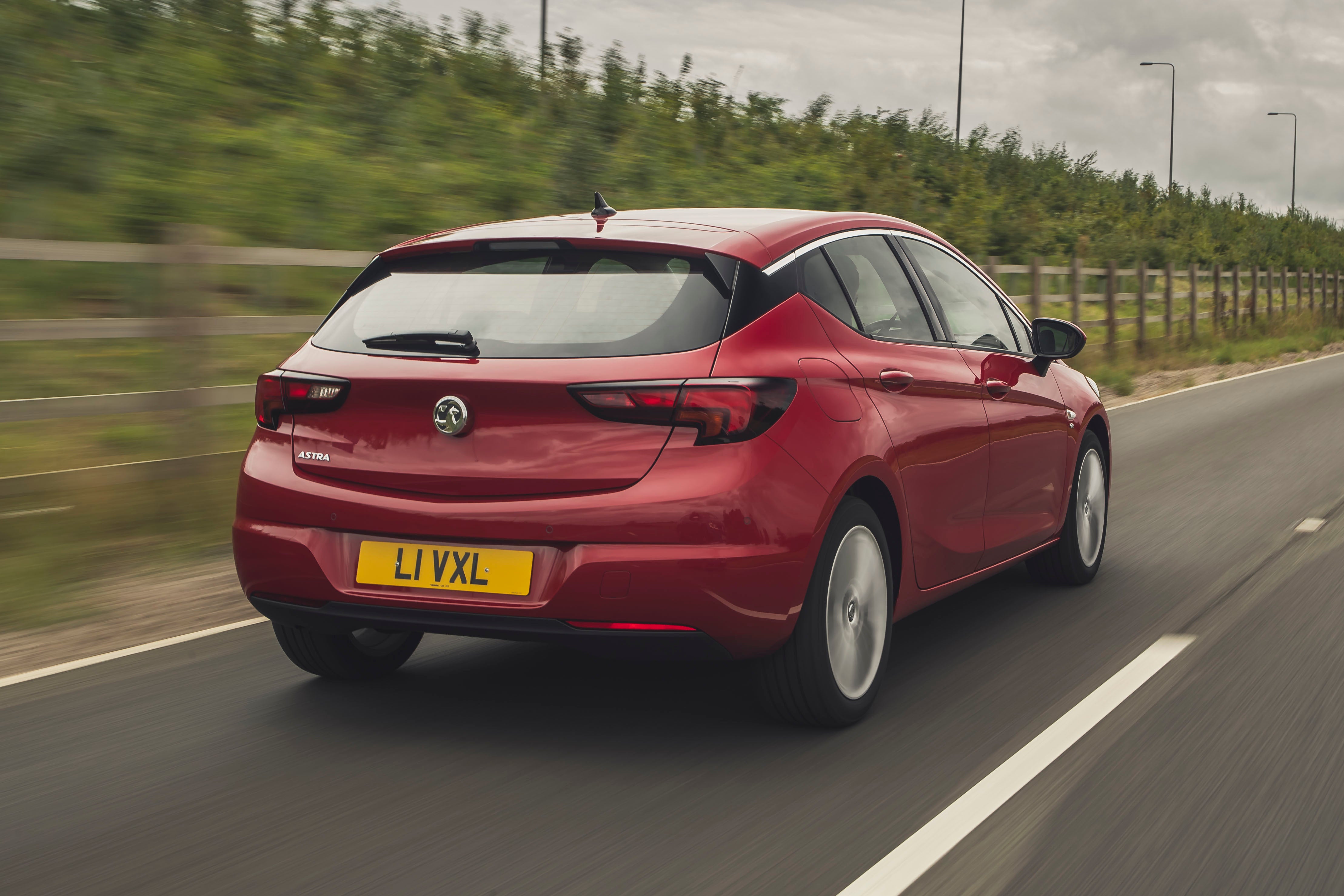 The Vauxhall Astra is one of the UK's favourite family cars. Over the years it's been a regular best-seller for Vauxhall and its value for money lies at the core of its appeal.
A budget of under £15,000 will get you an ex-demo or pre-reg Astra in a good spec and just a handful of miles under its belt. Few cars in this list get anywhere near the Astra for all-round useability. The boot provides 370 litres and this will be sufficient for most family drivers.
Both the 1.0-litre and 1.4-litre petrol are frugal and good to drive. The 1.6 diesel is smooth and efficient - it should be your default choice is you plan to use the Astra for high mileage motorway use.
The best family car for £15,000 is the Ford Focus. The latest model was launched in 2018 and we think it is a really comfortable and enjoyable car to drive. A budget of £15,000 will easily buy a two-year-old Focus with low mileage. Other cars we rate highly include the Toyota Corolla and Volkswagen Golf.
A used car for under £15,000 should have a full dealer stamped service history and folder of paper receipts that trade its ownership all the way back to the dealership that originally sold the car. If the car is older than three years old then it should also have a new 12-month MoT..
The most reliable car manufacturer is Toyota or sister brand Lexus. Both regularly come out top in ownership surveys. Other Japanese car brands including Honda and Mazda are also very reliable.
Reviews of more cheap cars for under £15,000
Ford Focus
2.0 TDCi Titanium X 5dr Powershift
Pentagon Ford Runcorn

Cheshire, WA72XP
PCP: £215.01/mo
Representative example: Contract Length: 36 months, 35 Monthly Payments: £215.01, Customer Deposit: £1,875.00, Total Deposit: £1,875.00, Optional Final Payment: £5,471.50, Total Charge For Credit: £2,371.85, Total Amount Payable: £14,871.85, Representative APR: 10.2%, Interest Rate (Fixed): 4.2%, Excess Mileage Charge: 6.8ppm, Mileage Per Annum: 10,000
Ford Focus
1.0 Ecoboost 125 St-Line 5Dr
Sinclair Used Cars Bridgend

Glamorgan, CF313NB
PCP: £202.31/mo
Representative example: Contract Length: 36 months, 35 Monthly Payments: £202.31, Customer Deposit: £2,159.00, Total Deposit: £2,159.25, Optional Final Payment: £7,417.25, Total Charge For Credit: £2,262.35, Total Amount Payable: £16,657.35, Representative APR: 7.9%, Interest Rate (Fixed): 4.06%, Excess Mileage Charge: 13ppm, Mileage Per Annum: 10,000