Best used cars for £20,000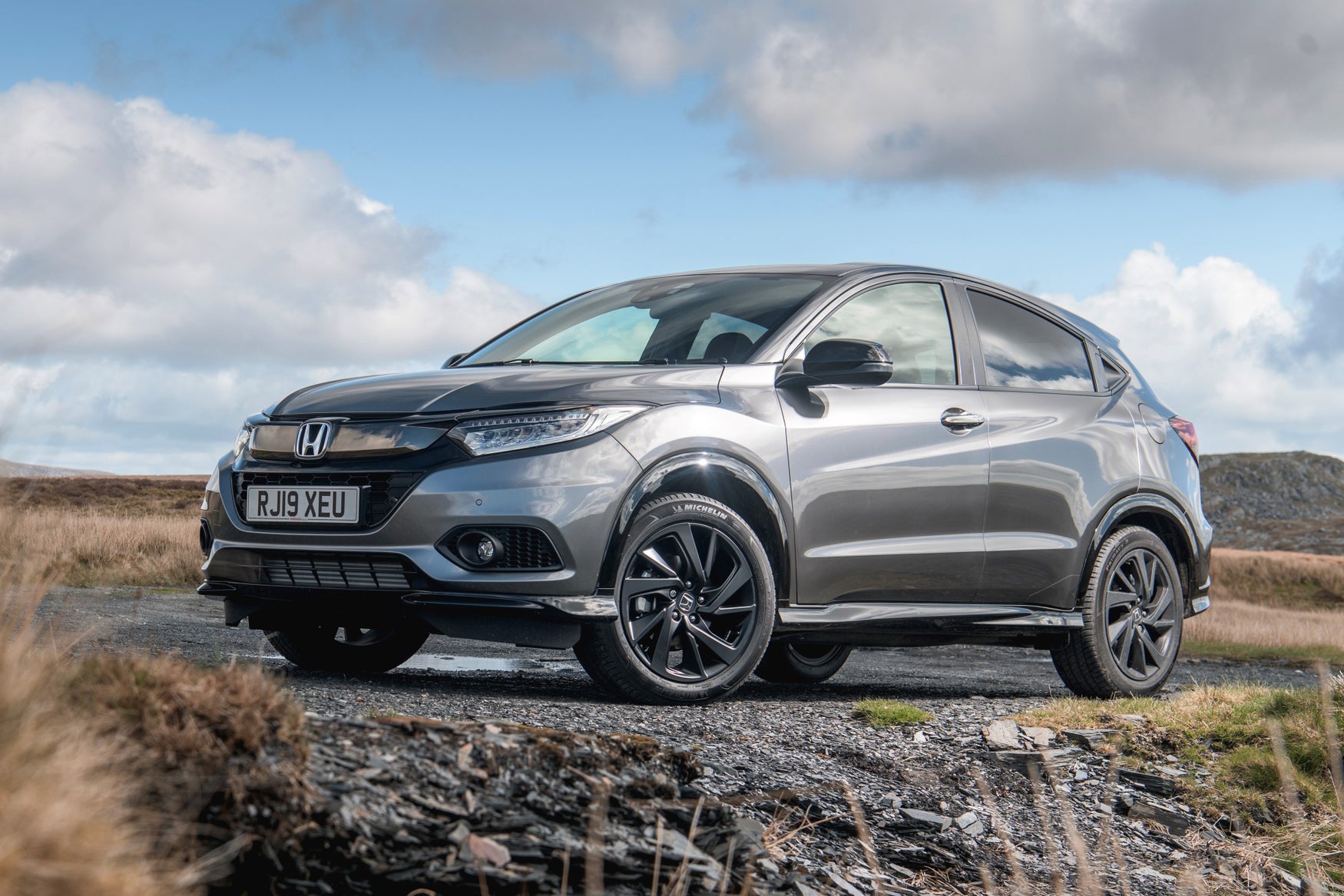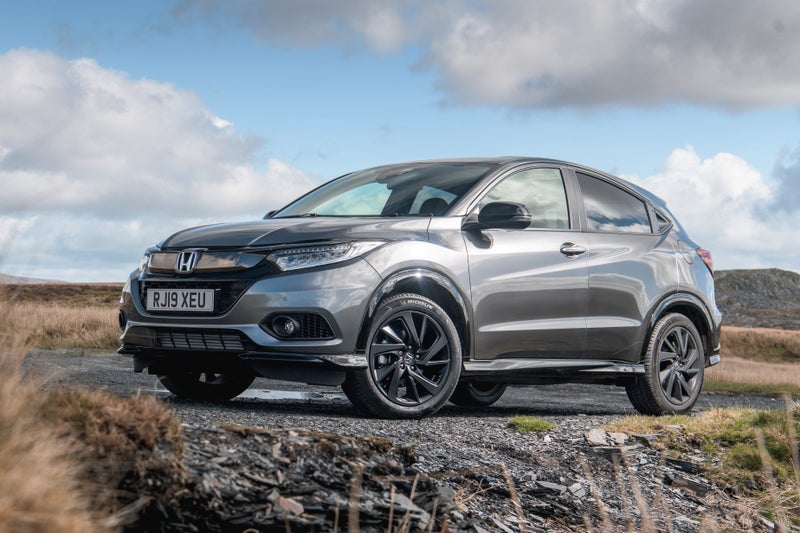 Got a budget of £20,000 to spend on a second-hand or nearly new car? We've challenged our team of used car experts to find the top 10 used crossovers, saloons, hatchbacks and family runabouts for under £20,000.
Each one of these cars have been carefully chosen because they are excellent to drive, practical and good on fuel.
This list includes desirable premium cars from Audi, BMW and Mercedes-Benz, along with popular models from Ford, MINI and Toyota. All of these cars are under three-years of age and sold with a warranty from the supplying dealer.
Ford Puma
Year launched: 2020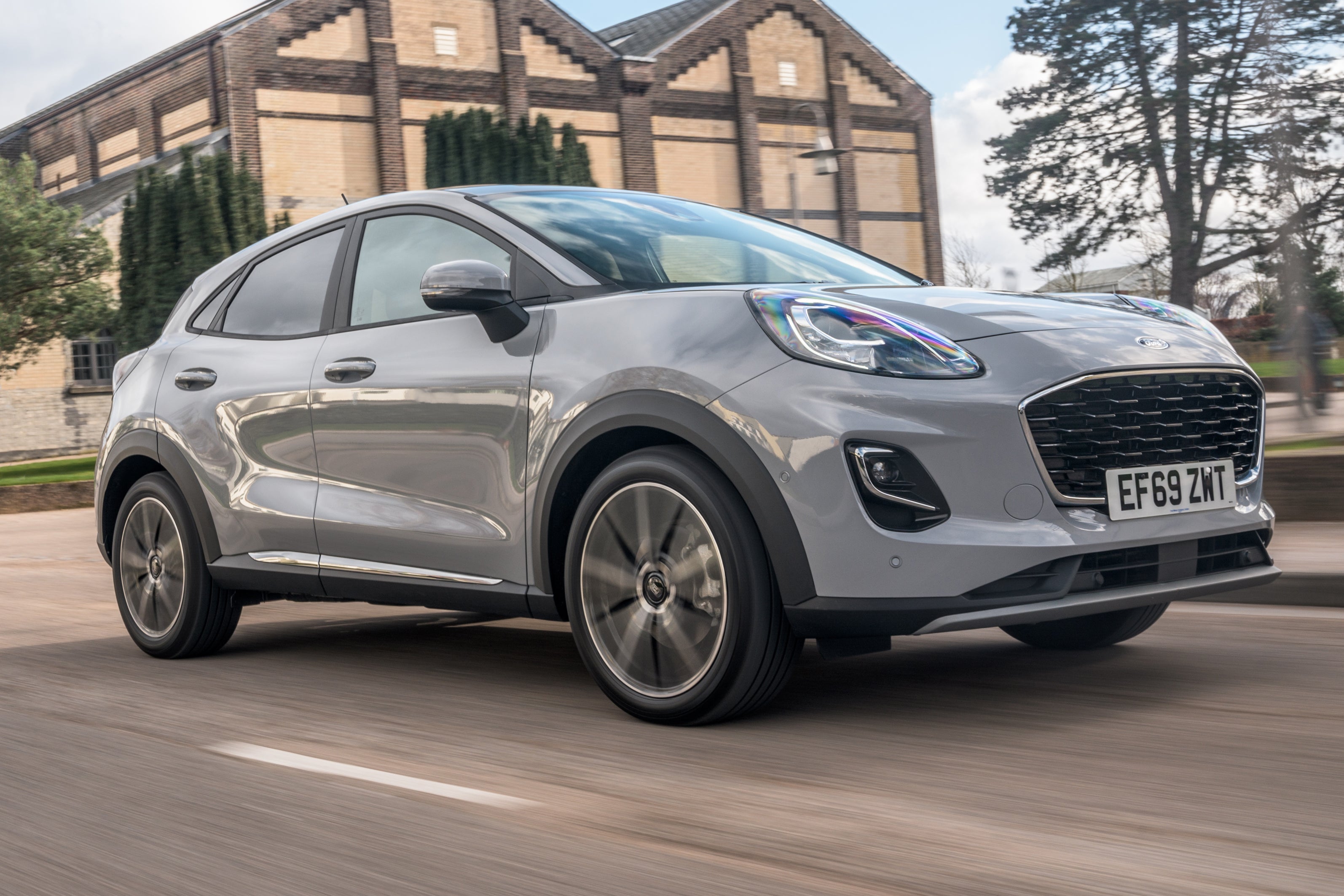 Good to drive, cheap to run and filled with some truly brilliant features, the Puma is the fun and affordable crossover that Ford fans have been waiting for. We rate the Puma very highly. What's more, you'll get the pick of the crop when it comes to buying a nearly new model with a budget of £20,000.
The Puma is based on the Ford Fiesta, but has some important upgrades over the small hatchback. The interior, for example, is plush and there is more storage thanks to the Puma's 'megabox'. When it comes to practicality, the Puma is at the top of the class because it has a deep and square underfloor load area that lets you carry tall items (like an upright set of golf clubs). It's a simple but brilliant idea.
The Puma is a fun to drive, too. The steering is light at low speeds but becomes nicely weighted above 50mph. The body control is also perfectly judged, which means the Puma is an involving car to drive. You get a choice of punchy turbocharged EcoBoost petrol engines, which gives the Puma a rewarding turn of pace without punishing you at the fuel pumps. All-in-all, the Puma is a great car.
BMW 3 Series
Year launched: 2012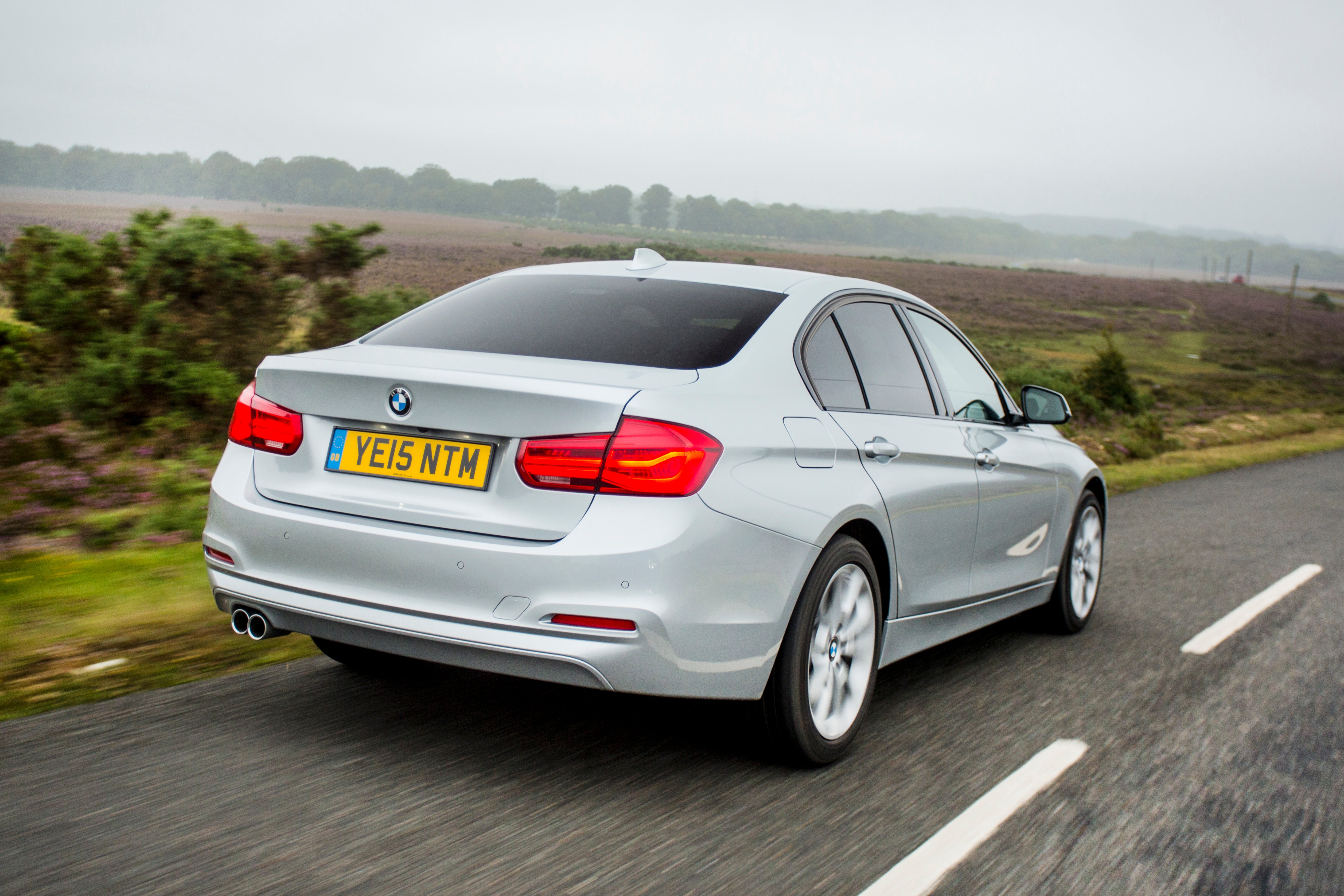 The BMW 3 Series is the benchmark by which all other executive saloons are judged. Luxurious, stylish and brilliant to drive, the 3 Series is the complete premium car package. What's more, it can be yours for less than £20,000.
The 3 Series is offered with an excellent range of efficient four-cylinder petrol and diesel engines. Fuel costs are affordable and standard equipment levels are high, with most models getting navigation as standard, along with a 6.5-inch colour screen and dual-zone climate control.
Passengers are well cared for, too, with large rear seats and upmarket leather trims, while the 480-litre boot will appease buyers who need an upmarket company car for the week and a practical saloon for the weekends away with the family.
Audi A4
Year launched: 2015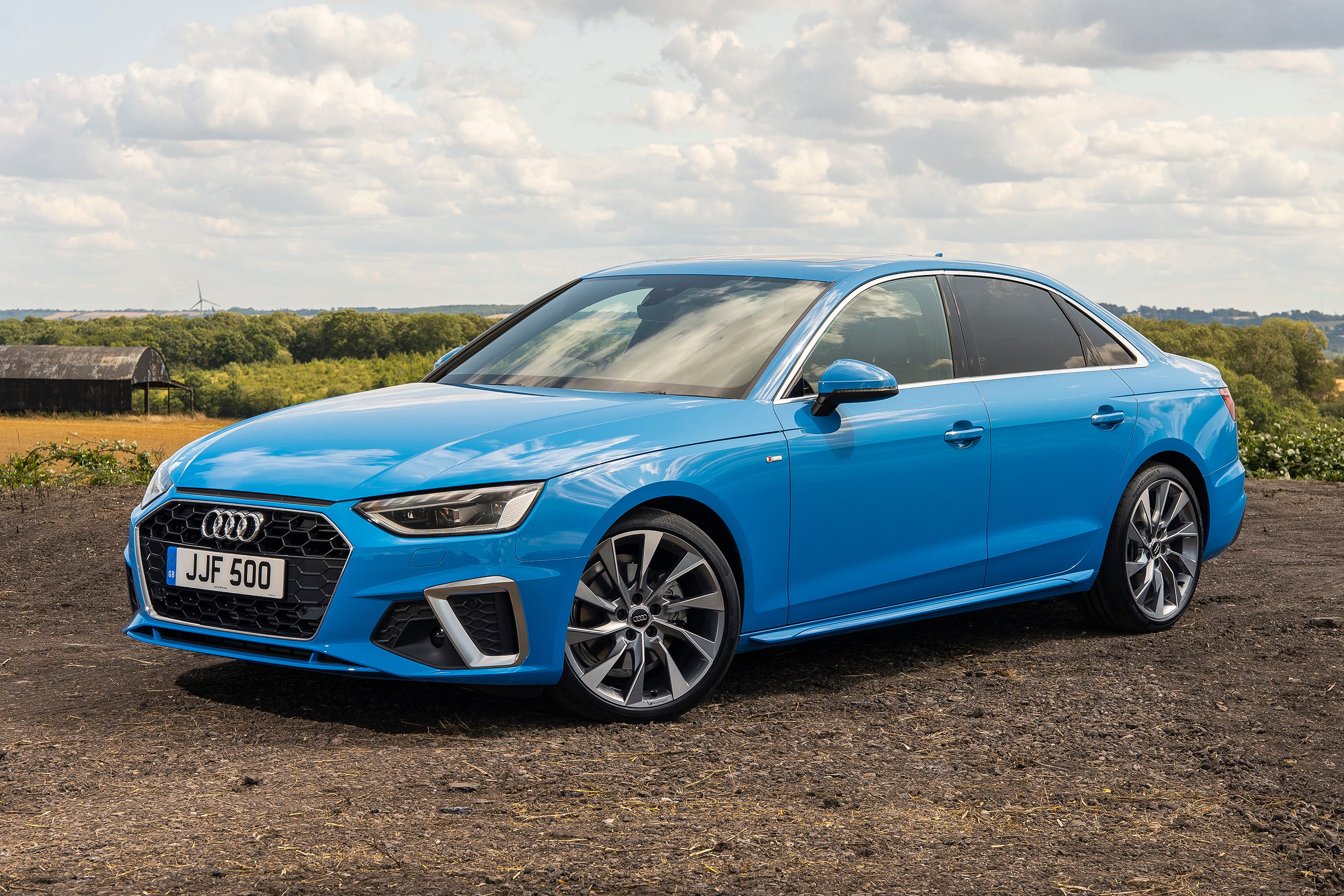 If you are looking for a long-legged cruiser with impeccable refinement and limo-like comfort then the Audi A4 should be high on your shortlist. It is beautifully engineered and packed with cutting edge tech.
The soundproofing of the interior, for example, is impeccable. It gives you the impression that you're travelling along in an £80,000 limousine instead of a £20,000 saloon. The fit and finish of the dashboard and seats are impeccable, too. There are also lots of high-spec A4s for sale and this means sharp-eyed buyers should be able to find a car with LED interior lights and a fully digital instrument display.
Every diesel model comes with a smooth seven-speed automatic gearbox, while some of the petrol is available with a six-speed manual transmission. Most of the engines in the A4 are efficient. The diesels return 50+mpg, while the four-cylinder petrols peak at 40+mpg.
Toyota C-HR
Year launched: 2016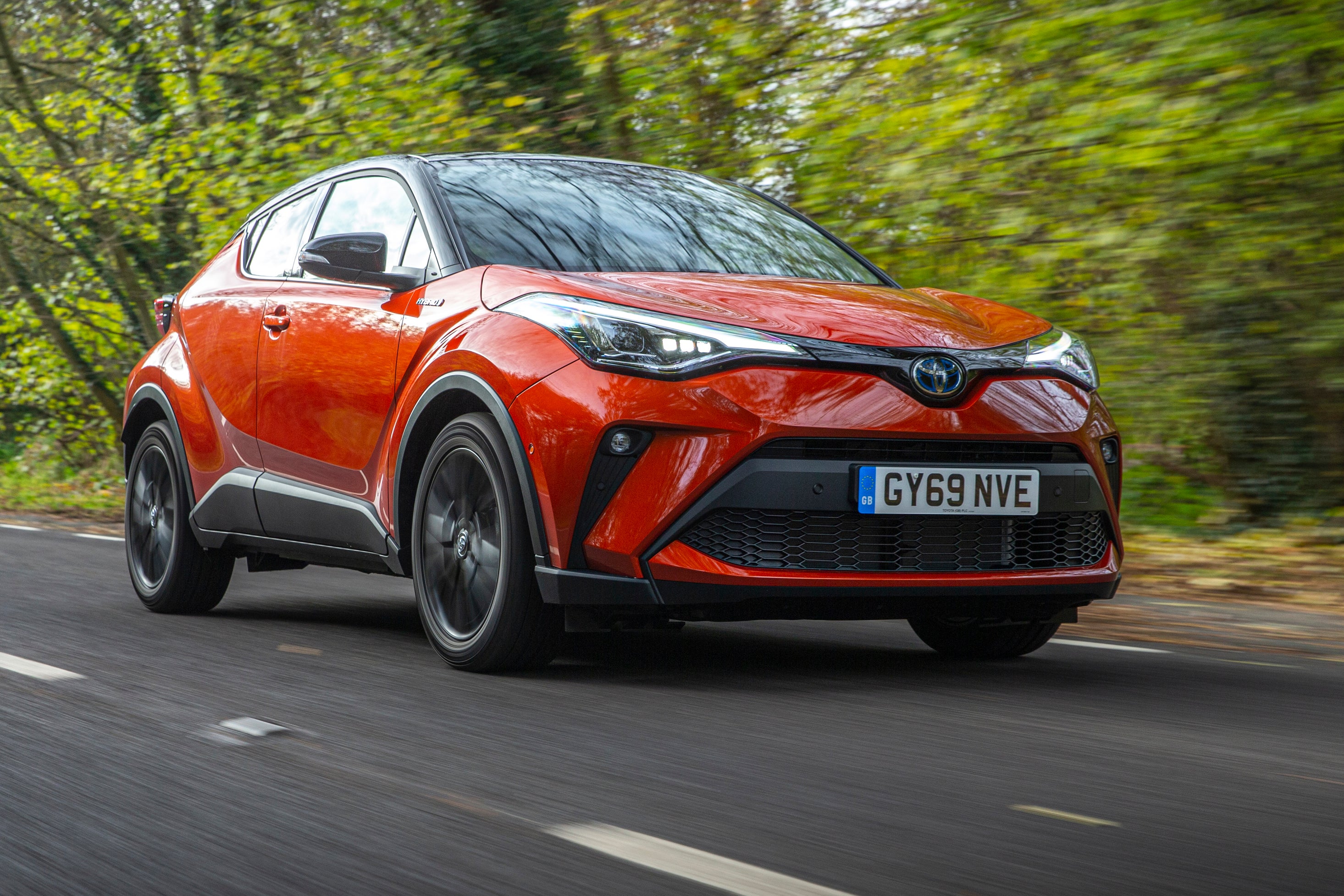 The Toyota C-HR is one of the most stylish crossovers you can buy for under £20,000. It was launched in 2016, but its cutting edge design means it still has that air of a futuristic prototype that's landed from an international motor show. As a result, it never fails to turn heads.
The C-HR has lots of substance to back up the futuristic styling. The handling is light and responsive, while the 1.8-litre petrol hybrid version will return around 60mpg. The ride comfort is excellent, too, which means the C-HR will iron out rough road surfaces and potholes with ease.
The interior is roomy and smartly set out. Most models get a bright infotainment display that's mounted high up on the dashboard, so it's easy to use when on the move. The front and rear seats are also spacious, while the boot has a useful 377-litres of storage space.
Honda HR-V
Year launched: 2015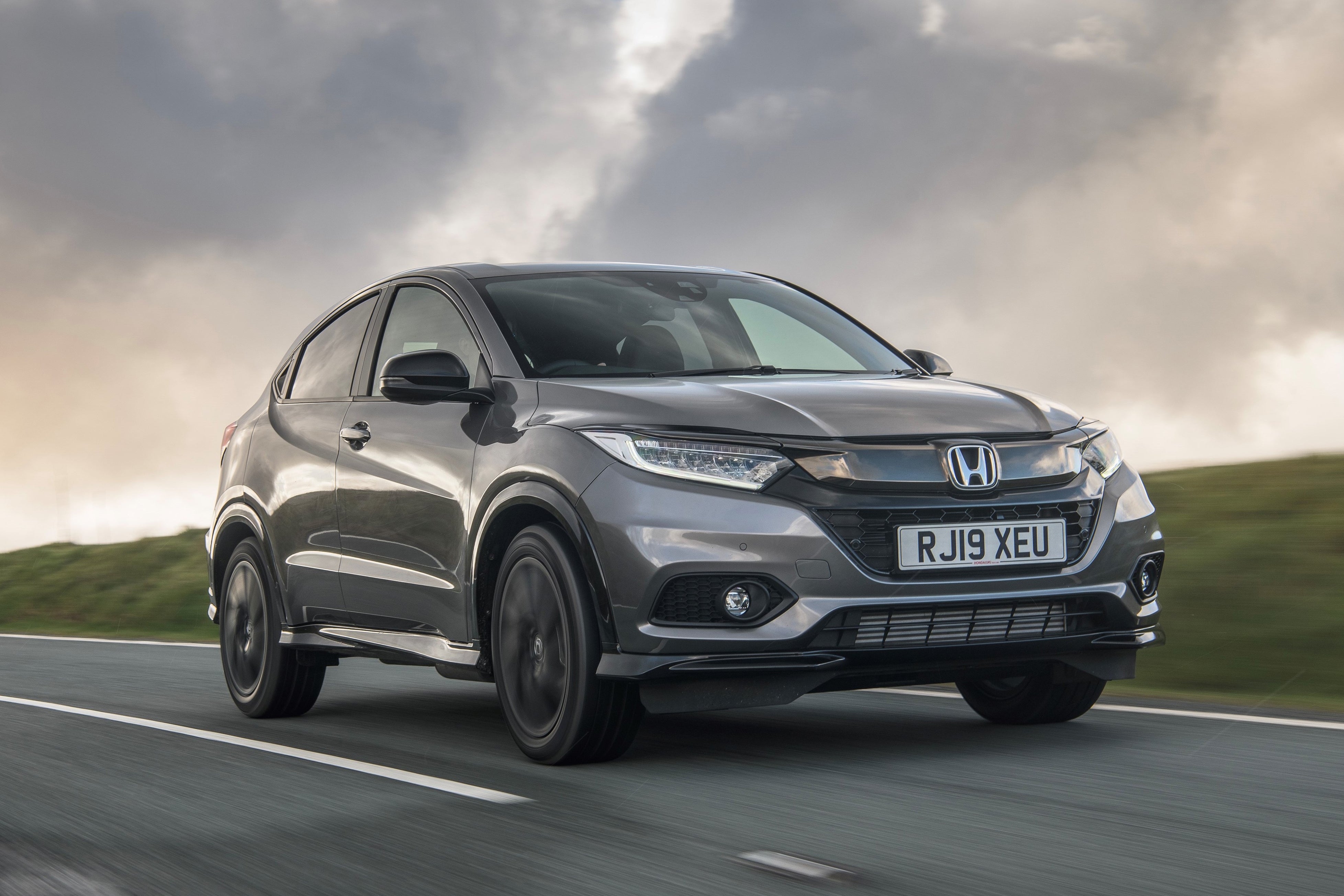 The Honda HR-V is a versatile and dependable crossover that majors on space and practicality. Like the Honda Jazz, the HR-V is designed to be functional and comfortable, while its efficient petrol and diesel engines should make it affordable to run over the long term.
The HR-V is extremely spacious. It uses Honda's famous 'magic seat' system, which lets you fold the rear bench to create a flat load space. You can also flip and lift individual rear seats to utilise the space in the footwells - useful for carrying large plants or bulky items that need to stand upright.
A budget of under £20,000 will get you a HR-V that's nearly new with a petrol or diesel engine. As a used buy, the 1.5-litre petrol due to the fact it's better suited for short journeys. A powerful turbocharged petrol was added to the HR-V range in 2019 and gives a notable injection of pace, but can be rare on the used market for under £20,000.
Mercedes-Benz B-Class
Year launched: 2019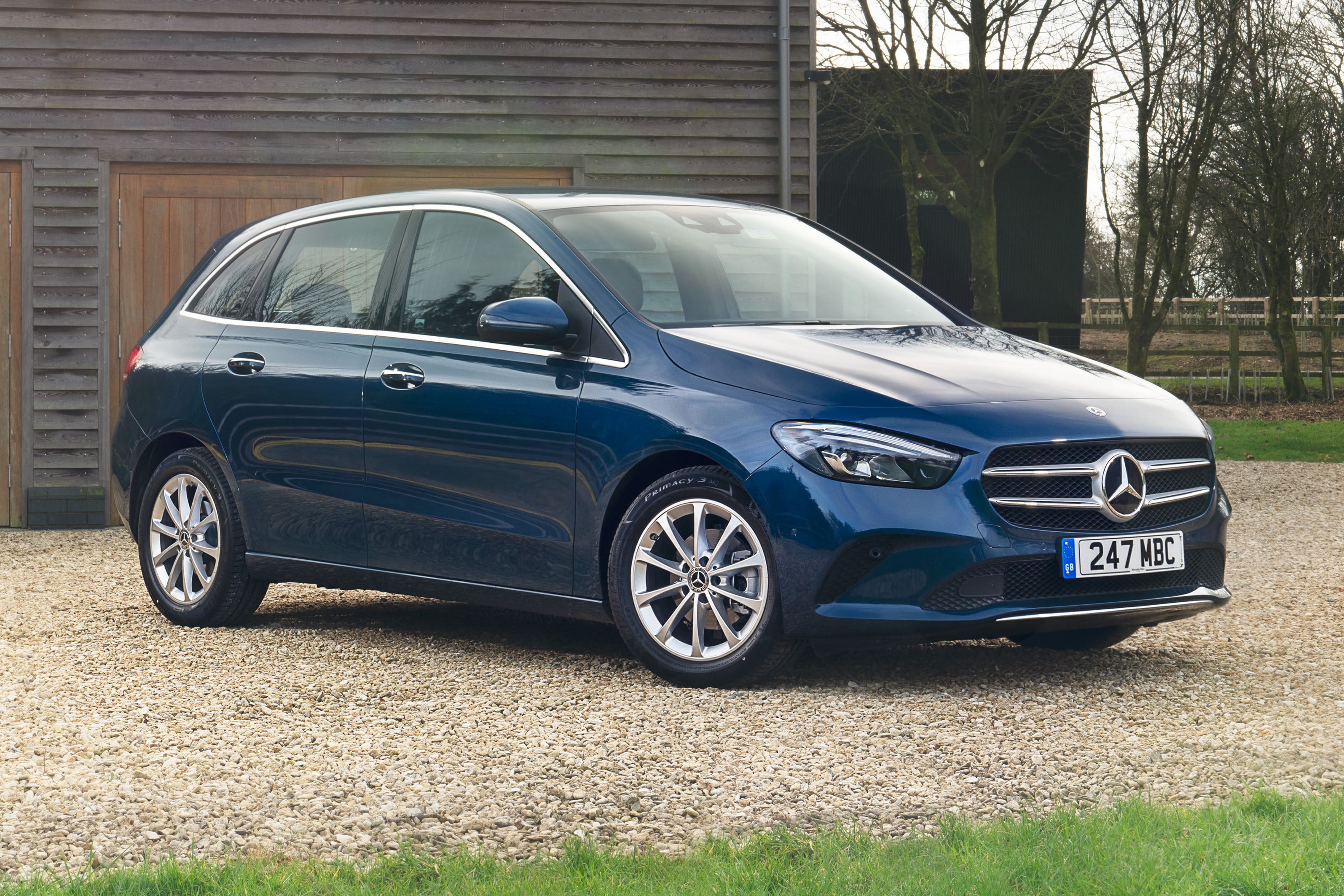 If you want an upmarket vehicle that offers a bit more space than a hatchback, with a high seating position and a luxurious interior, the Mercedes-Benz B-Class is a really strong option for under £20,000.
Based on the excellent Mercedes A-Class, the practical, premium and passenger-focused B-Class ticks all of the important boxes for an upmarket family car. It's a quiet and refined engine with little in the way of tell-tale diesel grumble making its way into the cabin. It's responsive, too, with the eight-speed dual-clutch automatic transmission always eager to respond.
The quality of the interior is a real delight. The infotainment system is easy to use, with a 'Hey Mercedes' voice assistant allowing you to concentrate on the road. Space for rear-seat passengers is good, too. Headroom has noticeably been improved compared to the old model and there's a decent amount of legroom for adults.
Vauxhall Insignia Grand Sport
Year launched: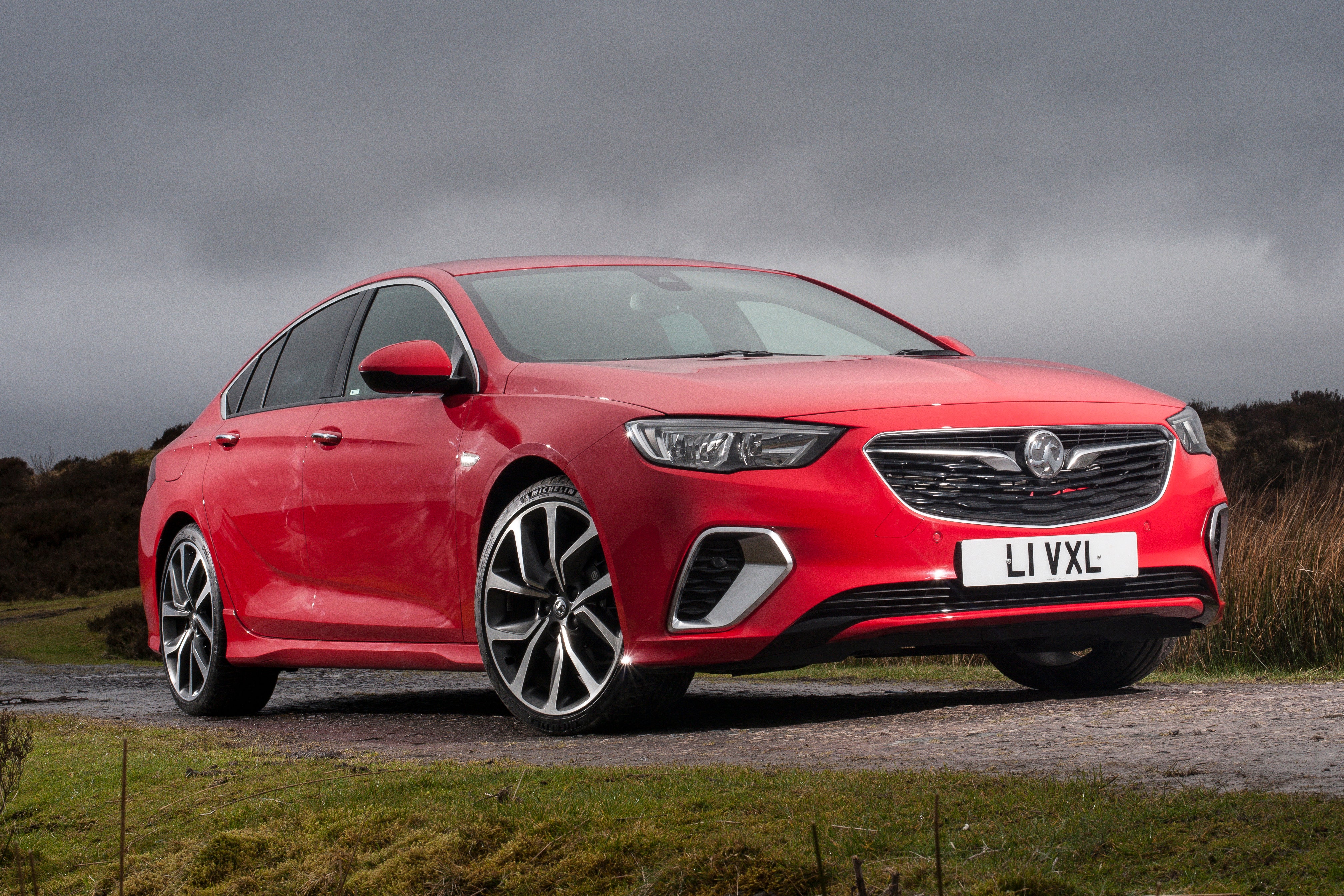 Few large family cars can match the outright value of Vauxhall Insignia Grand Sport for under £20,000. Admittedly, it lacks the badge appeal of its premium rivals, but we rate this big Vauxhall very highly.
If you are on a budget and need a nearly new family car with lots of space and low running costs then the Insignia Grand Sport will have lots of appealing characteristics for you. The interior is huge, with lots of useful storage pockets and cup holders. You also get a large 490-litre boot that will cope with everything your family will need on a long journey.
The 1.6-litre diesel is the cheapest engine for fuel economy with advertised figures ranging from 40-50mpg. Vauxhall also offers an efficient range of 1.5-litre petrol engines, which return 40+mpg. Most models are well equipped as standard, which means you should easily find one of these big Vauxhalls with touchscreen navigation, climate control and parking sensors.
MINI Countryman
Year launched: 2016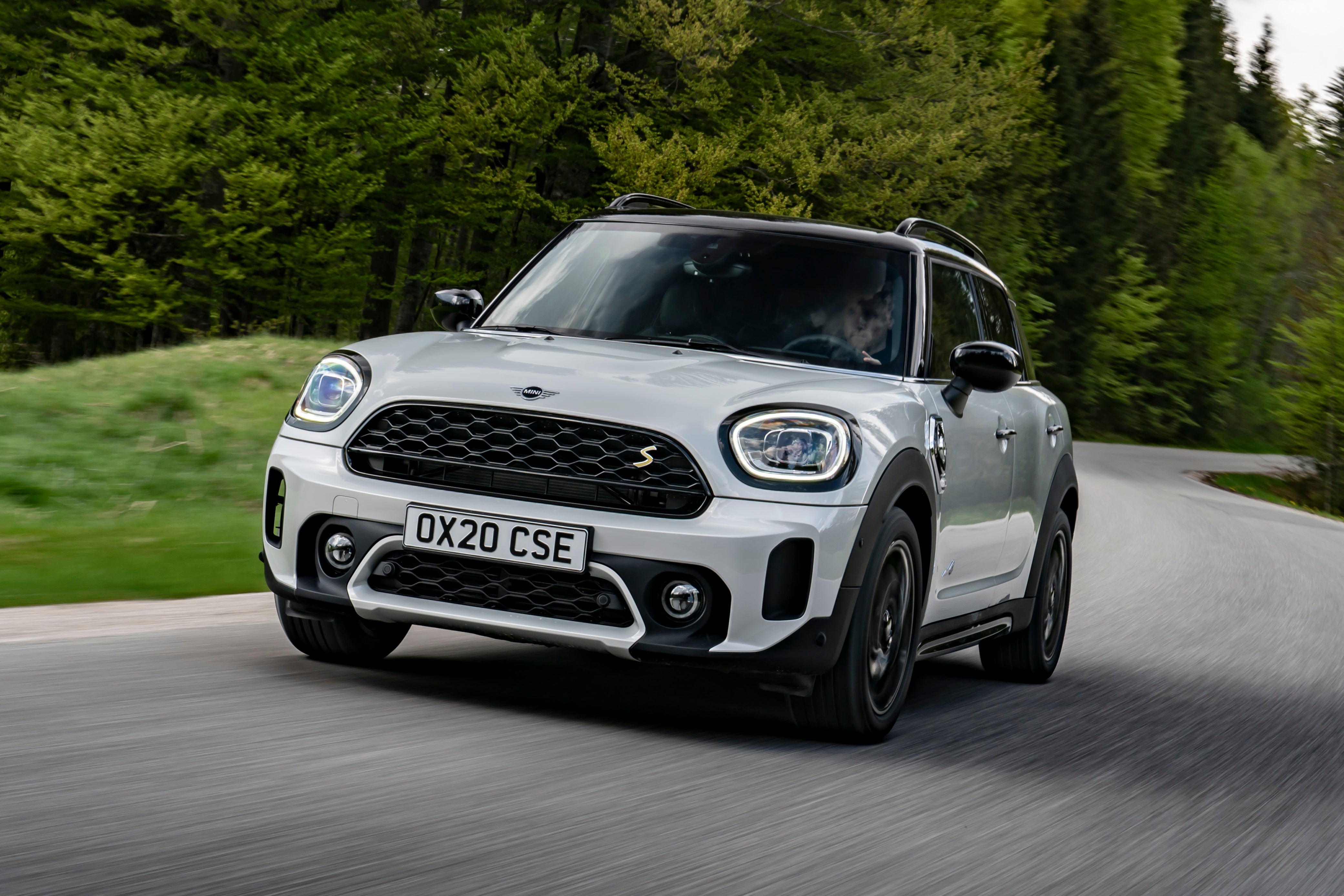 The MINI Countryman has always split opinion. However, with more than half a million sold since its launch, even the most devoted MINI purist would struggle to deny that it has been anything but a runaway success.
To be fair to the Countryman, it does look and feel very much like a premium car. Admittedly, not everyone will be taken by the stocky design, but climb inside and you'll find a smart interior with lots of high quality and soft-touch materials. There are also lots of personalisation options too, which means you can find a car for under £20,000 with mood lighting, wood inserts and coloured sports seats.
The engine line-up consists of familiar BMW petrol and diesels, consisting of turbocharged 1.5-litre three-cylinder engines and moving up to the more powerful four-cylinder 2.0-litre units. All are good to drive and complement the Countryman's sporty road handling.
Nissan X-Trail
Year launched: 2014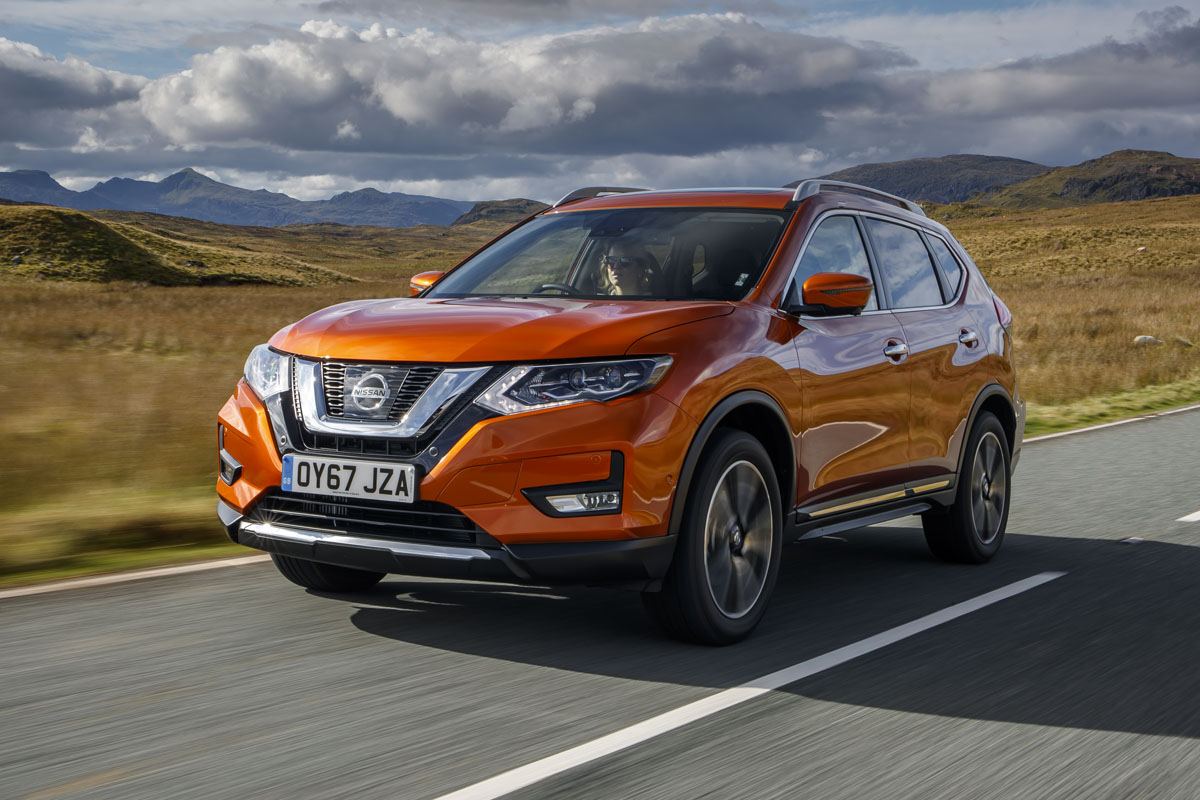 The Nissan X-Trail is a high-quality family-focussed seven-seater that pairs laid back driving dynamics with SUV-like space and practicality. With under £20,000 to spend, you'll get rich pickings of petrol and diesel models, with four-wheel or two-wheel drive.
From the exterior, you'll be forgiven for confusing the X-Trail with its smaller Nissan stablemate, the Nissan Qashqai. That's because both cars use the same mechanical platform and the interior is similar in style too. However, the X-Trail gets three rows of seats and notable more space in the rear, which makes it much better for family car buyers who need a large and practical SUV.
Both the 1.7-litre diesel and 1.3-litre petrol engines are smooth, refined and efficient. However, to get the best level of standard equipment, we'd recommend finding an X-Trail in Acenta trim or better as some of the basic models can feel a little sparse on kit.
Ford Mondeo
Year launched: 2014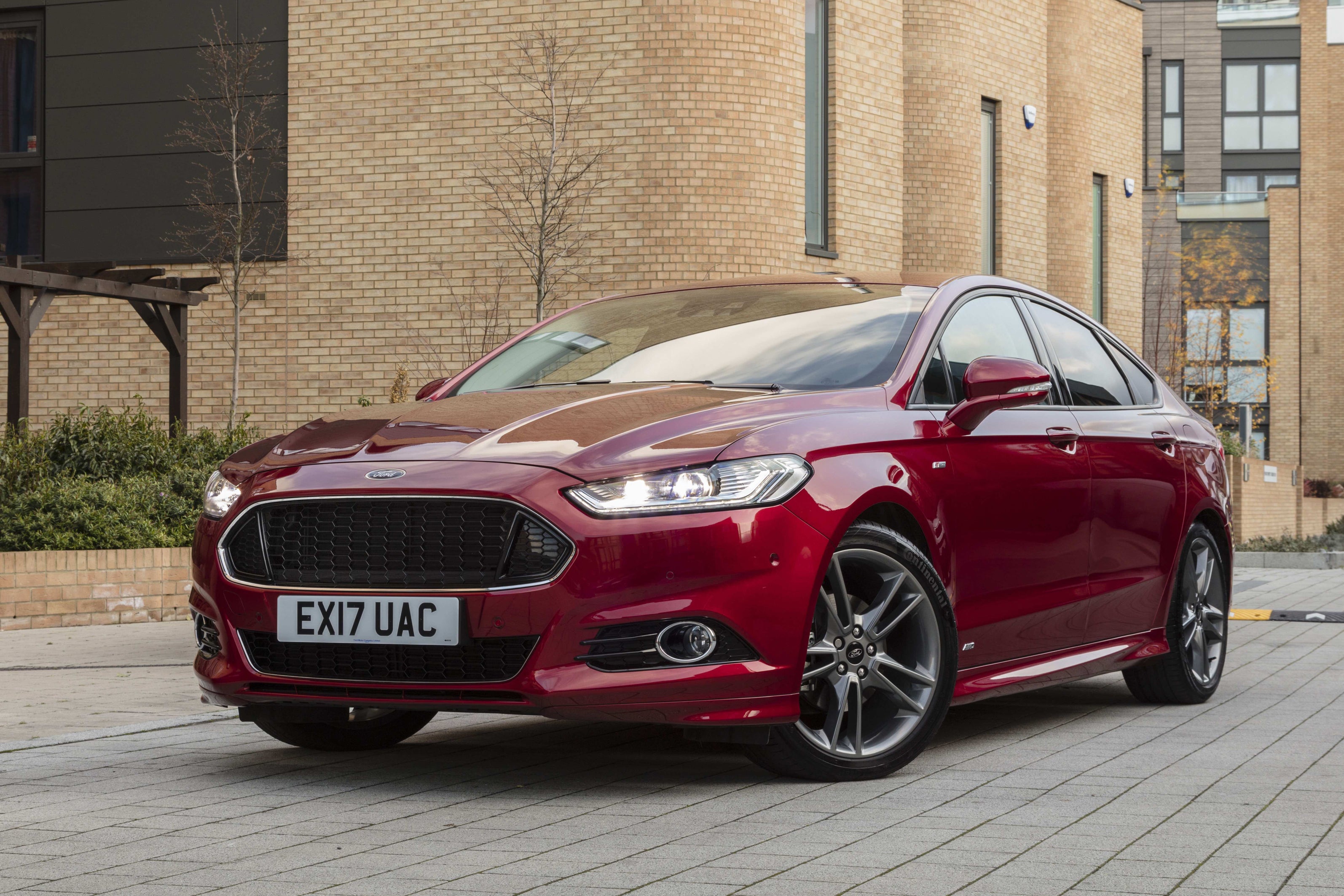 The Mondeo is a car that has always stuck firmly to Ford's family car principals, with low running costs and value for money being at its core. However, with the latest model, There are some important improvements, with a refreshed and upmarket interior and a significant step up in all-round refinement.
At five metres long, the Mondeo is one of the longest cars in this list, which means you get a large cabin that will fit five adults with ease. You'll also get a lot for your money, with a budget of £20,000 proving access to high-spec models that get things like touchscreen navigation, mood lighting and a parking camera as standard.
Engine choices are, in short, huge. Most buyers will choose Ford's trusty 2.0-litre diesel engine, but the 1.5-litre petrol is a good alternative for drivers who don't cover enough mileage to justify a diesel car. The Mondeo is also offered as a petrol hybrid, which promises fuel-sipping economy of 50+mpg.
The heycar choice from the best small crossover for £20,000 is the Ford Puma. It's only been on sale for a year and, in the best crossover tradition, blends the smart looks, sharp driving experience and cheap running costs of the Ford Fiesta, with a larger body that gives you more interior space and a taller driving position.
The BMW 3 Series is the best used premium car for under £20,000. All versions are excellent to drive, with nicely weighted steering and near-perfect body control. The 3 Series' engine line-up is comprehensive and includes power and efficient petrol and diesel powertrains. Standard equipment levels are high, too, which means you get things like touchscreen navigation and parking sensors as standard.
The best used cars for under £20,000 will have a full 12 month MoT and a warranty (if bought from a dealer). The car should also have a comprehensive dealer-stamped service history that traces the car's ownership all the way back to the original dealer that supplied the car when new.
Ford Puma
1.0 EcoBoost Titanium 5dr
Perrys Ford Aylesbury

Buckinghamshire, HP198BY
PCP: £322.03/mo
Representative example: Contract Length: 37 months, 36 Monthly Payments: £322.03, Customer Deposit: £2,855.00, Total Deposit: £2,855.70, Optional Final Payment: £9,469.00, Total Charge For Credit: £4,879.78, Total Amount Payable: £23,917.78, Representative APR: 12.9%, Interest Rate (Fixed): 6.6%, Excess Mileage Charge: 15ppm, Mileage Per Annum: 10,000
Ford Puma
1.0 EcoBoost Hybrid mHEV ST-Line X 5dr
Edwards Ford

Salisbury, SP27PF
HP: £519.31/mo
Representative example: Contract Length: 37 months, 35 Monthly Payments: £519.31, Customer Deposit: £2,880.00, Total Deposit: £2,880.00, Total Charge For Credit: £2,376.16, Total Amount Payable: £21,576.16, Representative APR: 8.9%, Interest Rate (Fixed): 4.72%
Ford Puma
1.0 EcoBoost Hybrid mHEV 155 Titanium 5dr
Perrys Ford Aylesbury

Buckinghamshire, HP198BY
PCP: £332.13/mo
Representative example: Contract Length: 37 months, 36 Monthly Payments: £332.13, Customer Deposit: £2,915.00, Total Deposit: £2,915.85, Optional Final Payment: £9,523.00, Total Charge For Credit: £4,956.53, Total Amount Payable: £24,395.53, Representative APR: 12.9%, Interest Rate (Fixed): 6.6%, Excess Mileage Charge: 15ppm, Mileage Per Annum: 10,000