Best used cars for £30,000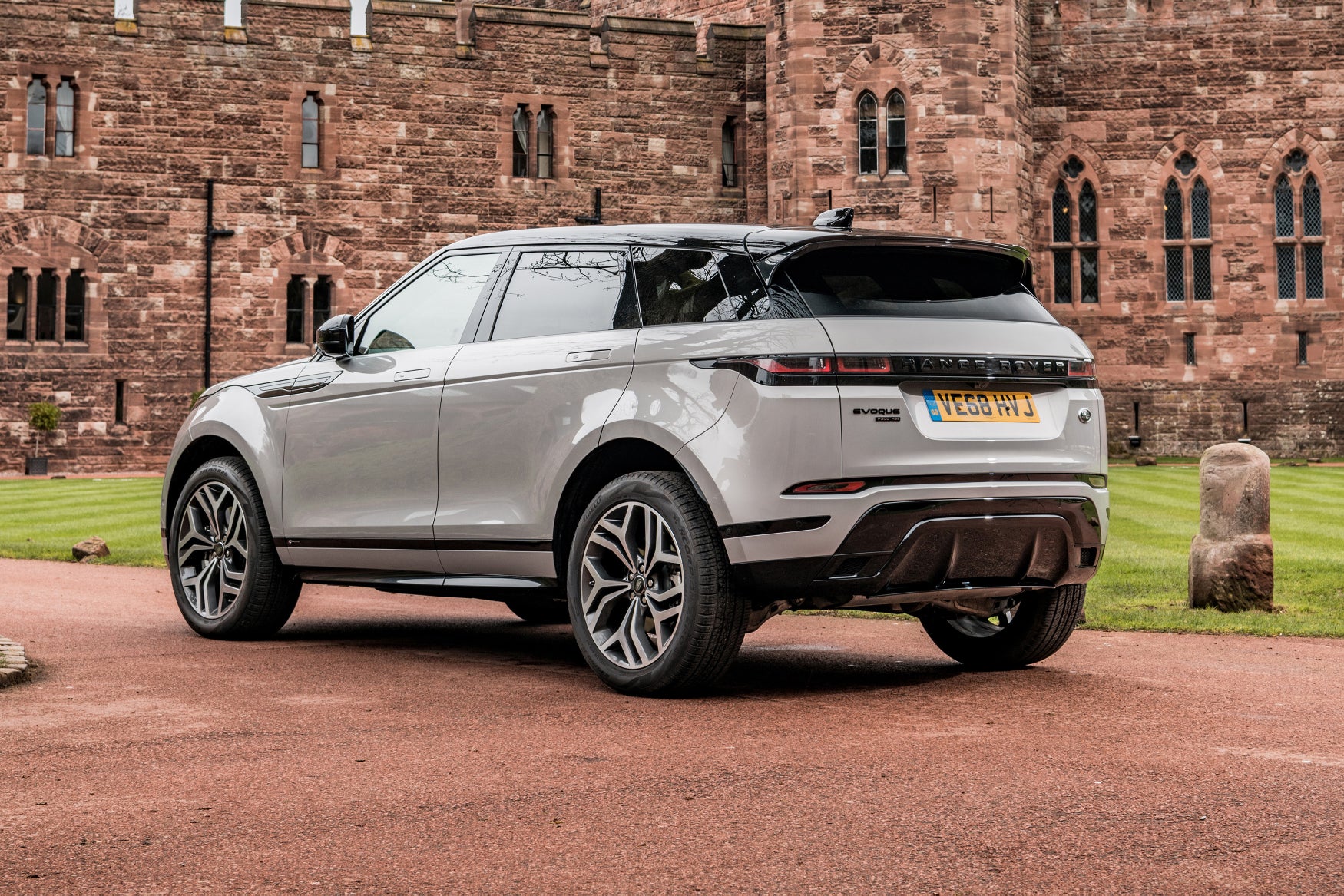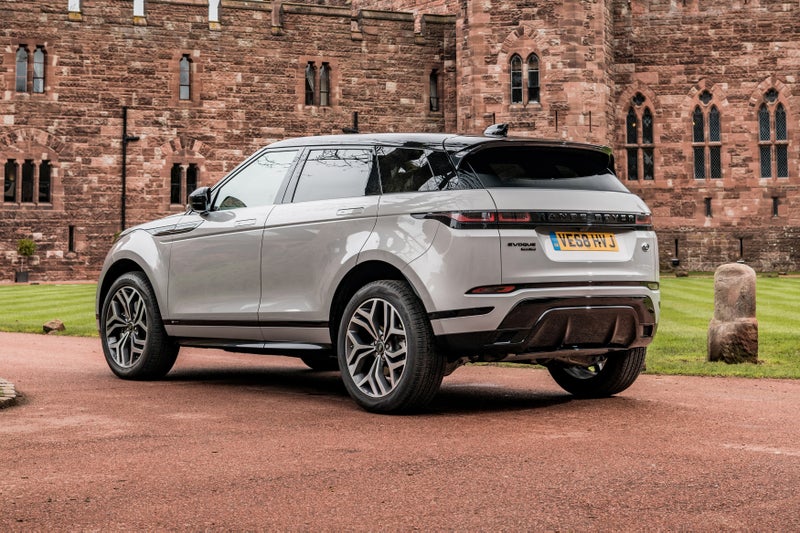 From premium SUVs to V8 sports cars, we think it's possible to buy the car of your dreams with a budget of £30,000 less.
In fact, with cars like the Audi Q7, BMW 5 Series, Ford Mustang and the Range Rover Evoque all available, you might be surprised by how much you can get for your cash.
Our used car experts have been searching heycar to uncover the best used cars for sale, and we think we've found the UK's top 10 cars to suit a budget of under £30,000. What's more, all of these cars are under four years of age and many are still within their manufacturer warranty period.
Audi Q7
Year launched: 2015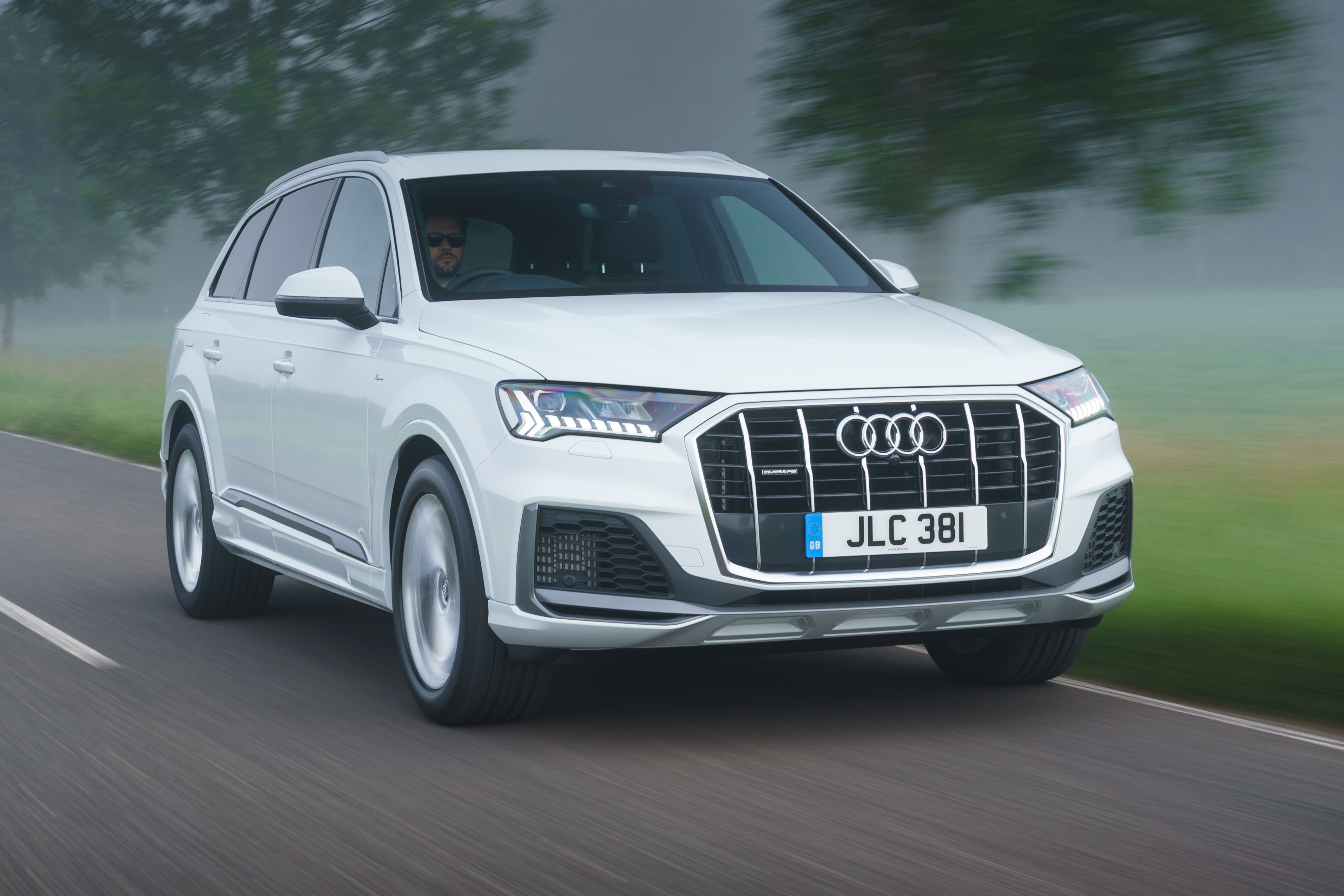 The Audi Q7 is, quite simply, the best seven-seat SUV on sale today. Comfortable, relaxing, practical and sophisticated, the Q7 is a truly brilliant piece of engineering. What's more, it can all be yours for under £30,000.
A new Q7 with a couple of optional extras will easily set you back £60,000+. However, if your budget doesn't stretch far enough to get you a shiny new model, we think you can get a three or four-year-old Q7 with Audi's powerful 3.0-litre TDI engine and famous quattro all-wheel system.
On the road, the Q7 is comfortable and quiet with the suspension absorbing rough road surfaces and potholes with ease. However, despite its size and comfy nature, the Q7 is also agile on bendy roads and really good to drive. The 3.0-litre V6 diesel engine is a real peach, too, with the most-powerful versions developing a monstrous 286PS.
Mercedes-Benz E-Class
Year launched: 2016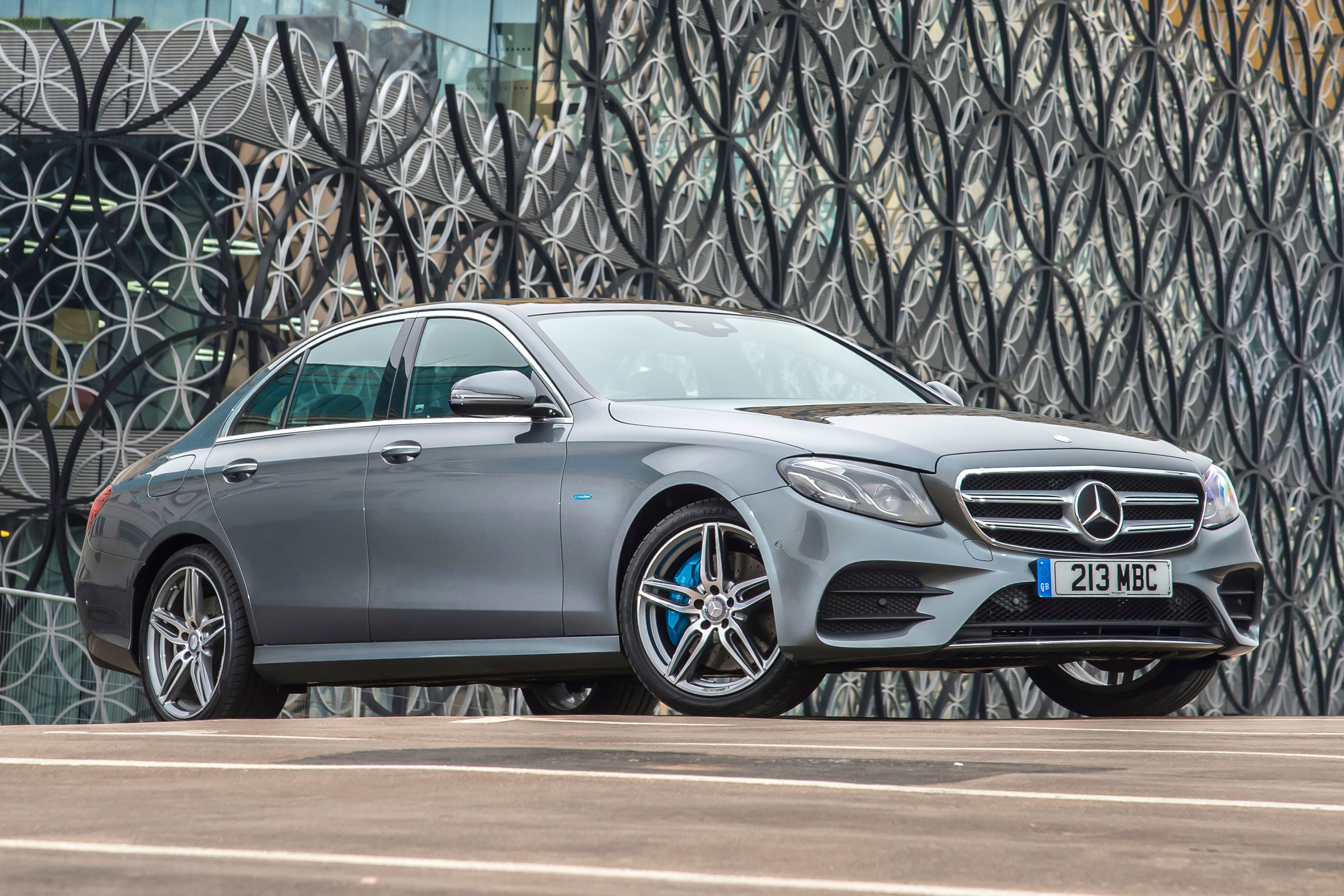 Got £30,000 to spend on a nearly new car, but don't know what to buy? We'd recommend the Mercedes-Benz E-Class. It is a fantastic all-rounder. It's also available as a saloon, estate or cabriolet - we rate all three as class leaders.
All versions of the E-Class are smooth, sophisticated and luxurious. Mercedes E-Class Estate models offer van-like practicality, while the sleek convertible model is one of the finest four-seater soft-tops on the market.
The saloon is the most popular model in the UK and it's a very easy car to recommend. The road handling is smooth and satisfying, while refinement and road noise levels are (almost) on par with the S-Class. Factor in the luxurious interior and you have one of the finest cars for sale in the UK.
Volvo XC40
Year launched: 2018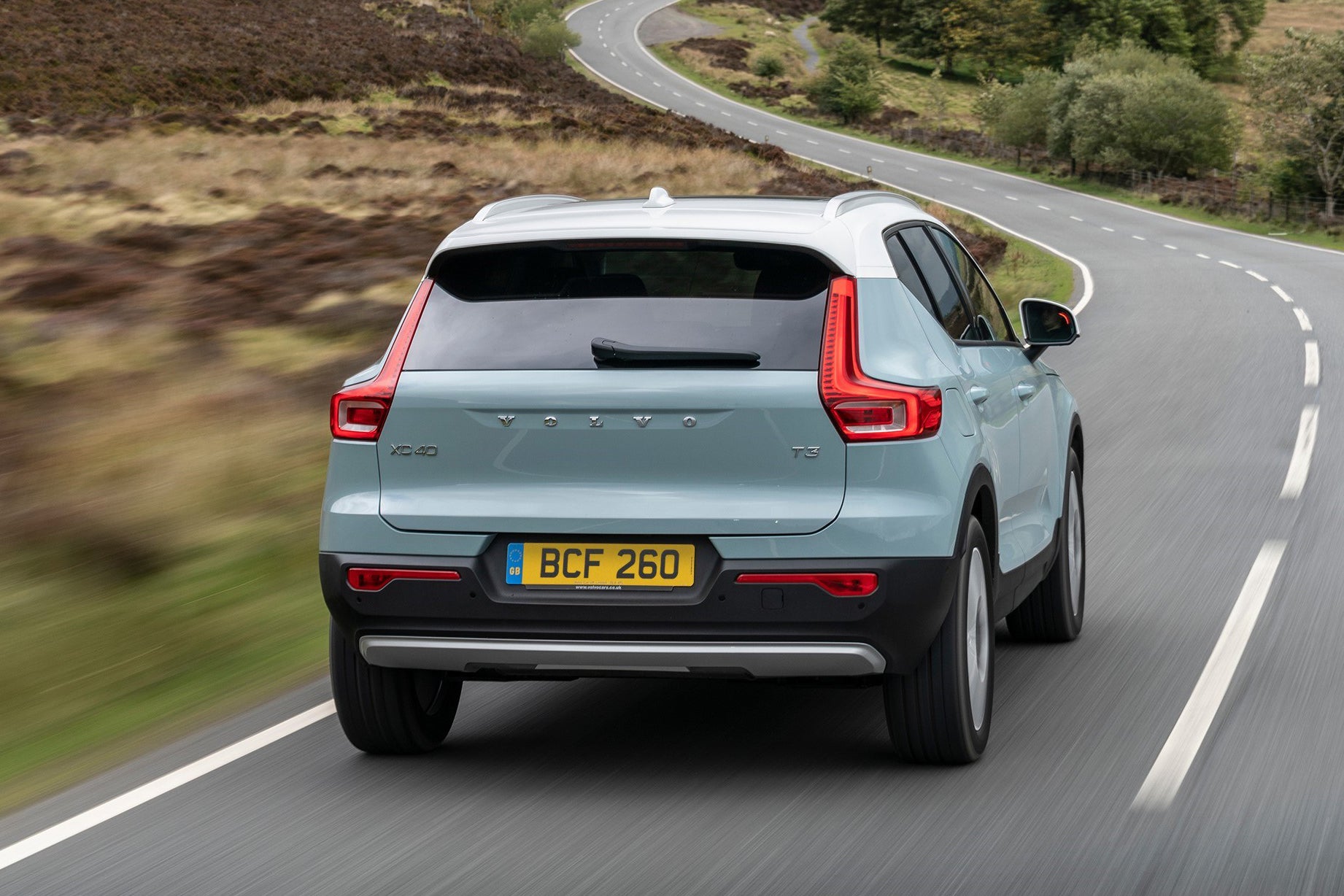 Volvo is a serious player in the premium SUV market and few cars demonstrate this better than the sublime XC40. Stylish, comfortable and ultra-modern, the XC40 is one of the most sought after crossovers on the market and can join the club with a budget of under £30,000.
The XC40 is Volvo's best-selling car in the UK and a budget of around £30,000 will get you a nearly new petrol or diesel model in Momentum or R-Design spec. All versions of the XC40 are well-equipped as standard, aim for the R-Design model if you want luxuries like leather sports seats and a powered tailgate.
The sophisticated interior has an upmarket Scandinavian feel, with a neat minimalist dashboard design that's dominated by a huge touchscreen tablet at its centre. There is plenty of head and legroom in the front and rear, too, which makes the XC40 family-friendly for long journeys.
Skoda Superb
Year launched: 2015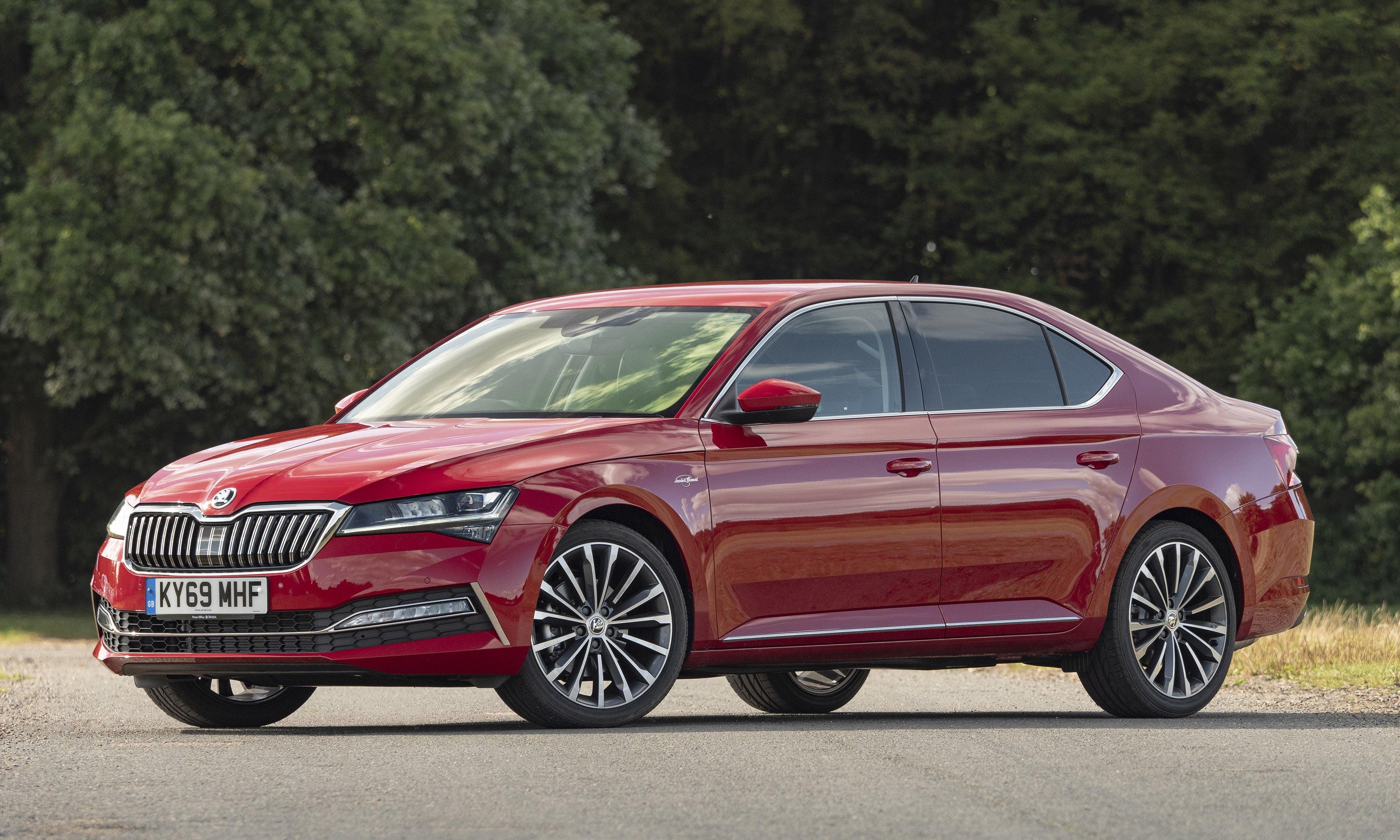 Few cars can match the Skoda Superb for space, comfort, variety or value. The Superb Estate is the only car in the UK to rival the Mercedes-Benz E-Class Estate for practicality, while the Laurin & Klement saloon provides S-Class rivalling luxury.
The fact you can get so much car for under £30,000 is a testament to Skoda's dedication to quality and value. The interior of the Superb is vast, which means you get limo-rivalling levels of leg and shoulder space across the rear seats. Boot space is also generous, with the Superb saloon offering a load area that measures 1.1 metres in length.
The engine line-up is one of the most comprehensive of any car in this list. The 1.6-litre diesel will suit drivers who need an efficient and comfortable motorway cruiser, while the 2.0-litre diesel can be specified with 190PS that gives the Superb tremendous acceleration. Skoda's familiar and accomplished 1.5 and 2.0-litre turbocharged petrol are also available, along with manual and automatic transmissions.
Toyota Prius
Year launched: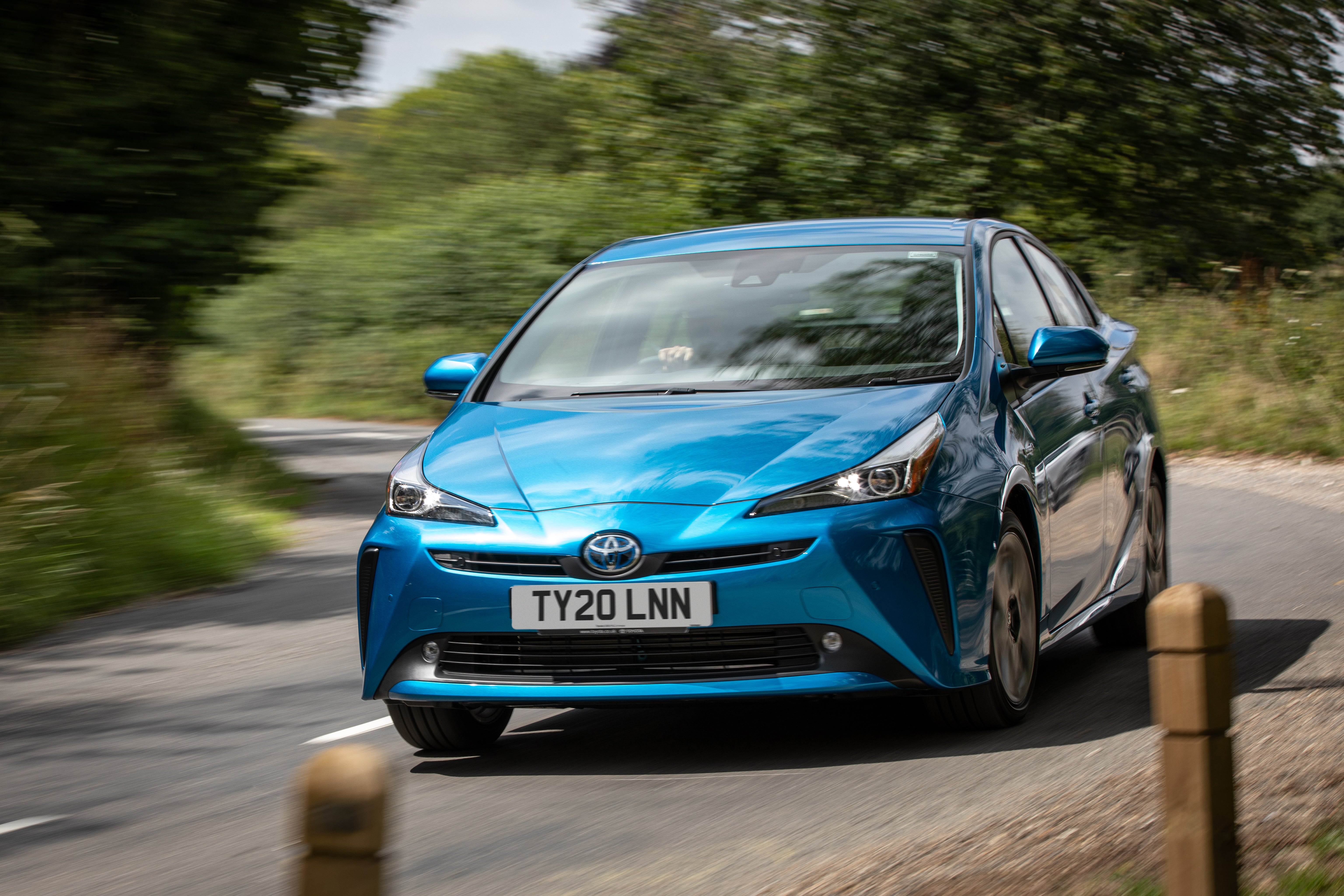 If you want a family car with a steadfast reputation for reliability and low fuel costs then there's a good chance that the Toyota Prius will fit the bill. There is only one engine to choose from - a 1.8 petrol hybrid - but one of the best in the business and will return 60+mpg.
A budget of under £30,000 will get you a nearly new Prius in Business trim with lots of kit fitted as standard, including LED headlights, touchscreen navigation and head-up driver's windscreen display. Find an Excel model and you'll also get plush leather seats, too.
The Prius is a relaxing and smooth car to drive. The hybrid system operates in near-silence at low speeds, with the engine kicking in when the battery has run out of charge. The car will then recover energy from braking and acceleration to recharge itself, which means there is very little interaction needed from the driver. The ride comfort is excellent, too, with the suspension suppressing imperfection in the road with a soft and suppressed thud.
BMW 5 Series
Year launched: 2017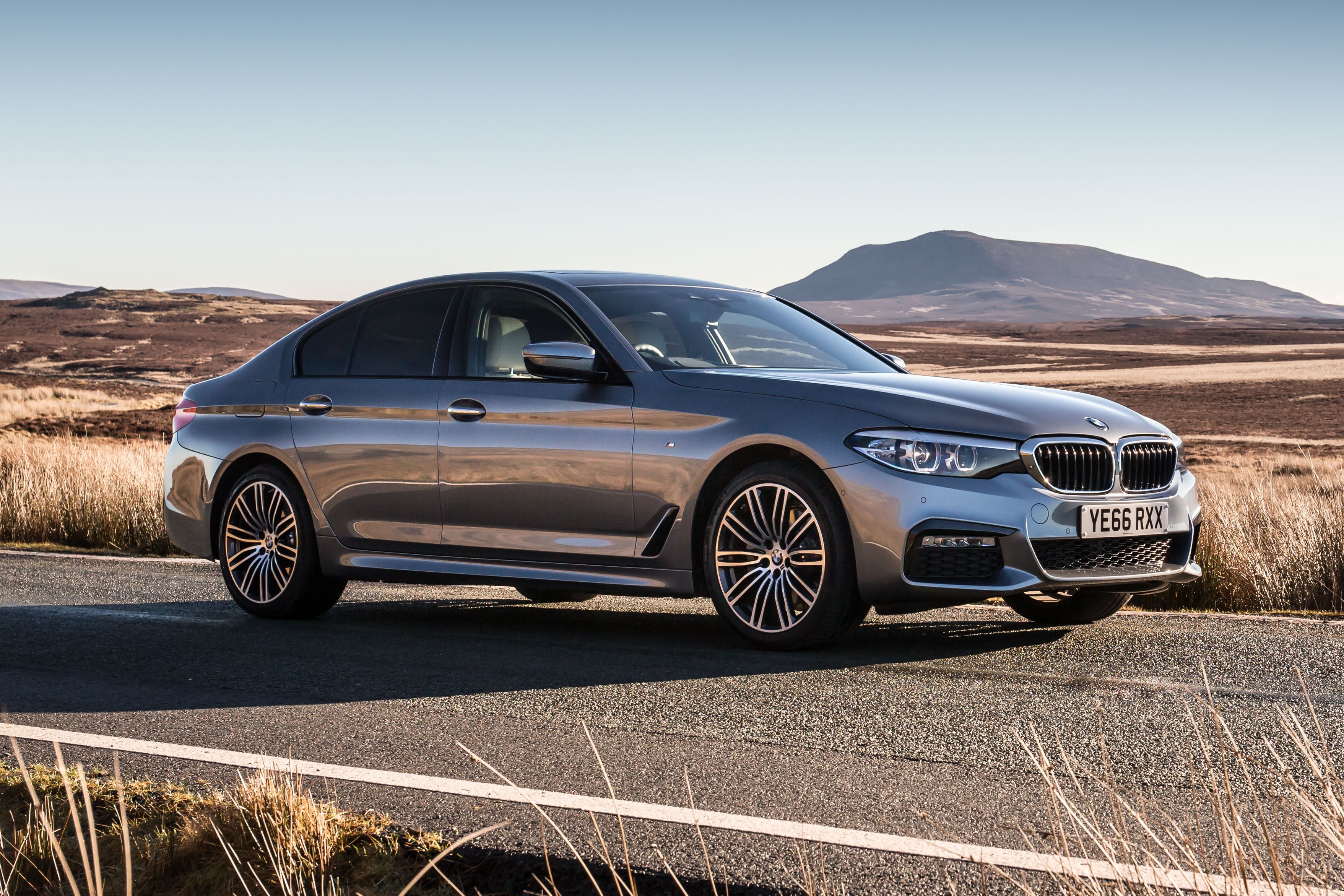 Luxurious, styling and wonderful to drive, the BMW 5 Series is one of the finest large premium cars. Prices for a new one will set you back around £40,000, but there is a rich choice of nearly new petrol and diesel models for under £30,000.
You'll be looking at the entry-level 520i or 520d models, but there is nothing basic about either of these petrol and diesel models. Both come with a smooth automatic transmission as standard, plus they are powerful, torquey and quiet, providing plenty of overtaking punch.
The latest 5 Series was launched in 2017 and, with it, brought significant improvements for the interior quality. There is lots of room across the front and rear seats, while the large boot will accommodate for family holidays and business trips. Standard equipment levels are high, too, which means most models get touchscreen navigation, LED headlights and leather upholstery.
Ford Mustang
Year launched: 2018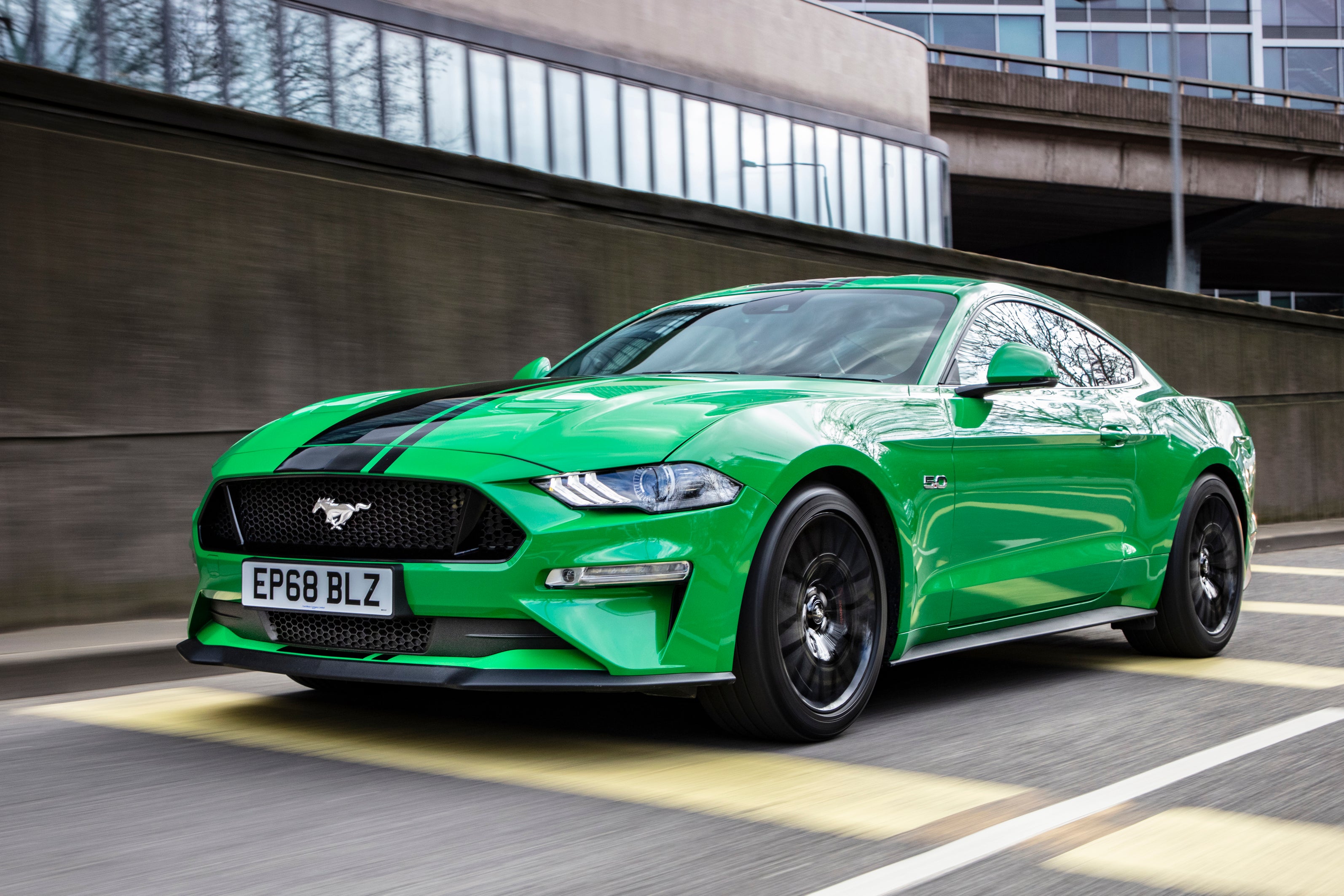 The Ford Mustang is the sports car you always promised yourself as a kid. Big, brash and thrilling to drive, the Mustang is guaranteed to put a smile on your face everytime you get behind the steering wheel and hit the starter button.
EcoBoost or V8? This is the question you will be asking yourself when buying a Mustang for under £30,000. The 2.3-litre four-cylinder EcoBoost is powerful (291PS) and better on fuel (30mpg) but it can't match the theatrics of the 5.0-litre V8 with 449PS. If you can live with 23mpg, we'd choose the V8 every day of the week.
The Mustang's interior isn't as plush as its premium rivals, but it's functional and comfortable for those sitting in the front seats. Legroom in the rear is limited, but the Mustang is very much a 2+2 design with the rear seats designed for occasional use. Boot space is excellent, however, with 400+ litres on offer.
Hyundai Kona Electric
Year launched: 2019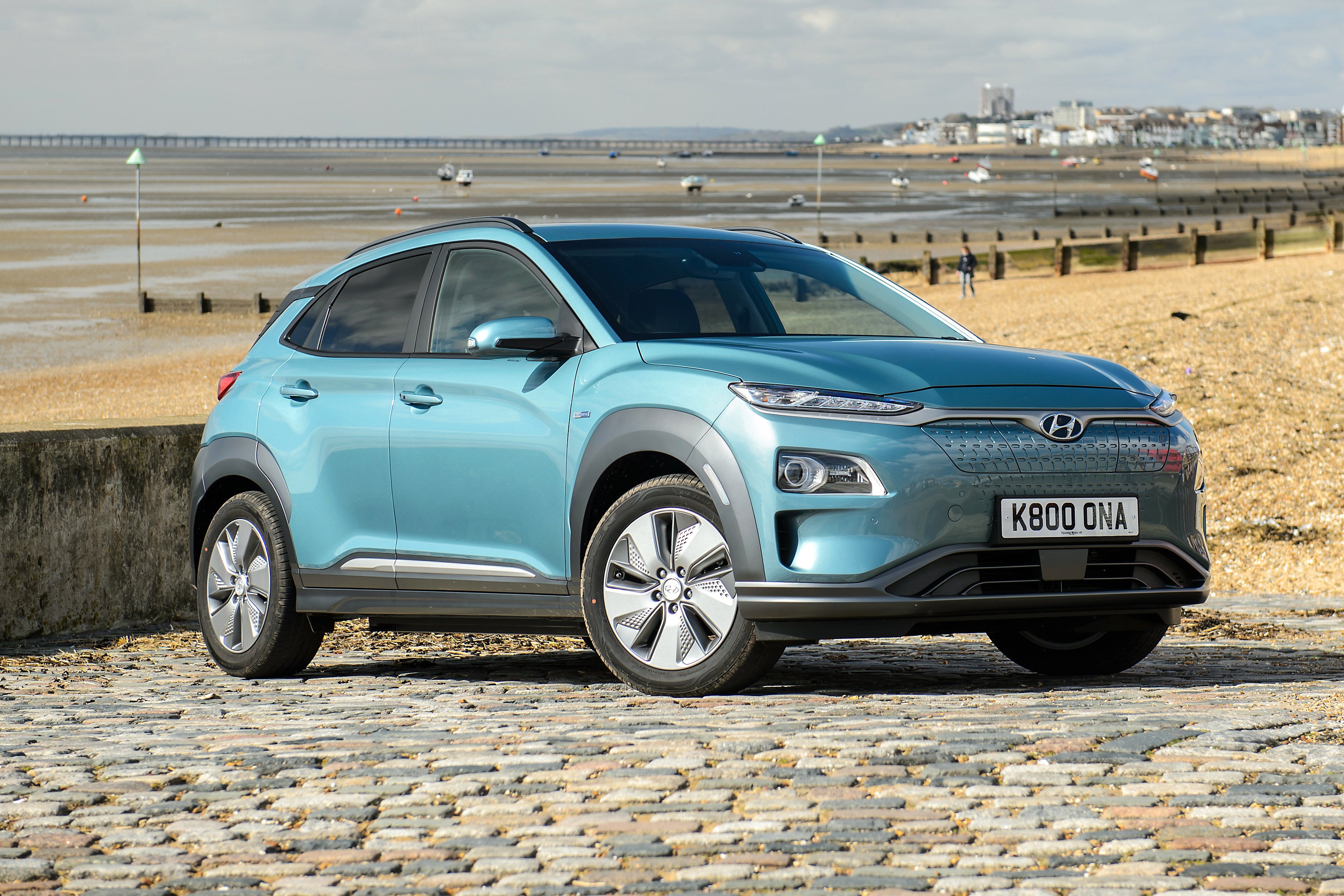 Affordable, easy to drive and capable of covering up to 279-miles on a single charge, the Hyundai Kona is one of our favourite electric family cars. As a result, it's in huge demand and this means you might have to be patient to find the right one for under £30,000.
As with the standard Hyundai Kona, the EV model is backed by Hyundai's five-year-warranty. It's also free to tax (VED) and exempt from all urban charging zones, like the London ULEZ. What's more, depending on your fuel tariff, the Kona can cost just 3p per mile.
The standard Kona has been criticised for its cheap and cheerful interior. However, for the EV, the cabin quality is much better with higher quality materials throughout. The only true downside is the boot, which is limited to 332 litres due to the position of the battery pack under the car's floor.
Kia Sorento
Year launched: 2015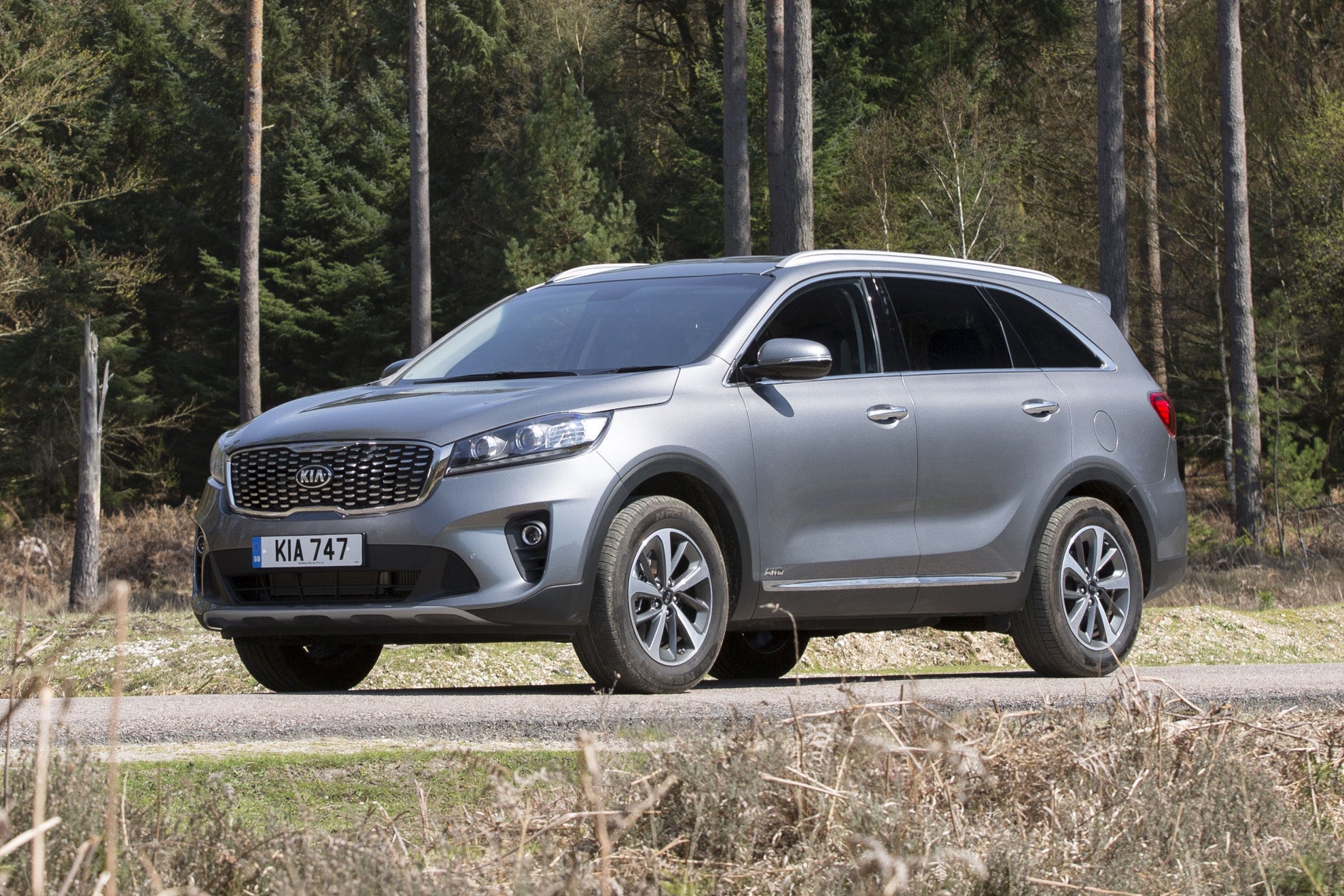 The Kia Sorento is one of the best seven-seaters for value and practicality. It's not as plush as the Audi Q7, but it is generously equipped as standard and backed by Kia's famous seven-year-warranty.
When it comes to value, few large SUVs can touch the Sorento. The interior is practical, comfortable and spacious. This means adults can fit across all three rows of seats, while even the most basic models come with parking sensors, reversing camera and a seven-inch touchscreen infotainment system.
We'd recommend finding a Sorento in mid-spec KX-2 trim, as this adds navigation and leather seats. There isn't a great deal of choice when it comes to the engines, however, with the Sorento limited to a 2.2-litre diesel. But it's a strong engine and linked to a smooth eight-speed automatic gearbox.
Range Rover Evoque
Year launched: 2019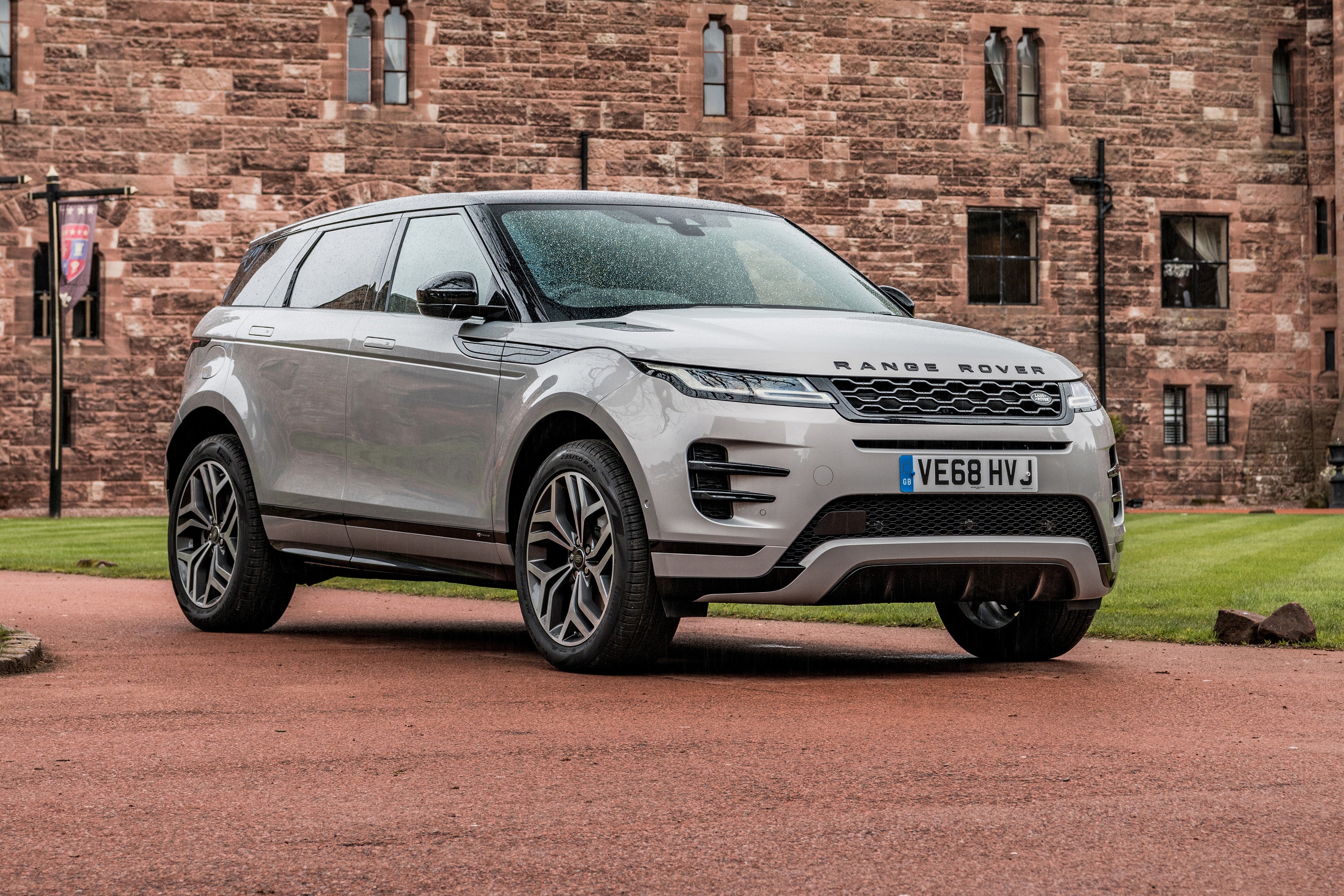 The Range Rover Evoque is Land Rover's most popular car and it's easy to see why buyers love this crossover so much. All models are good looking, luxurious and wonderful to drive. You also get Land Rover's proven four-wheel drive tech, although few of these cars ever venture off-road.
The Evoque has always been one of the most stylish cars in its class and a model relaunch in 2019 pushed this stylish crossover to the front of the pack. The Evoque is filled with impressive little details that make it stand out from. The door handles, for example, sink into the doors when the car pulls away. The interior design is also a lesson in class and quality.
The latest version of the Evoque is offered with a good range of 2.0-litre petrol and diesel engines. The diesels are the most popular on the used market due to their low running costs (40mpg) while the refined petrol will suit drivers who cover lots of short journeys with an advertised economy of around 31mpg.
You'd be hard pressed to find anything better than the Porsche Cayman when it comes to sports cars and a budget of £30k is more than enough to give you plenty of choice.
A healthy budget of £30,000 gives you lots of choice on the used market so it depends what you want from a car and what you need it for. But for us, a BMW 5 Series Touring is pretty much the perfect all-rounder and a car we'd recommend all day long.
If you want reliability and value, then the best used cars to buy are either Japanese or Korean. We'd recommend the Hyundai Ioniq which came top on the 2020 HonestJohn.co.uk Satisfaction Index. The Ioniq's ease of use and build quality received top marks from owners, while handling and practicality were also praised.