Best used cars for high-mileage drivers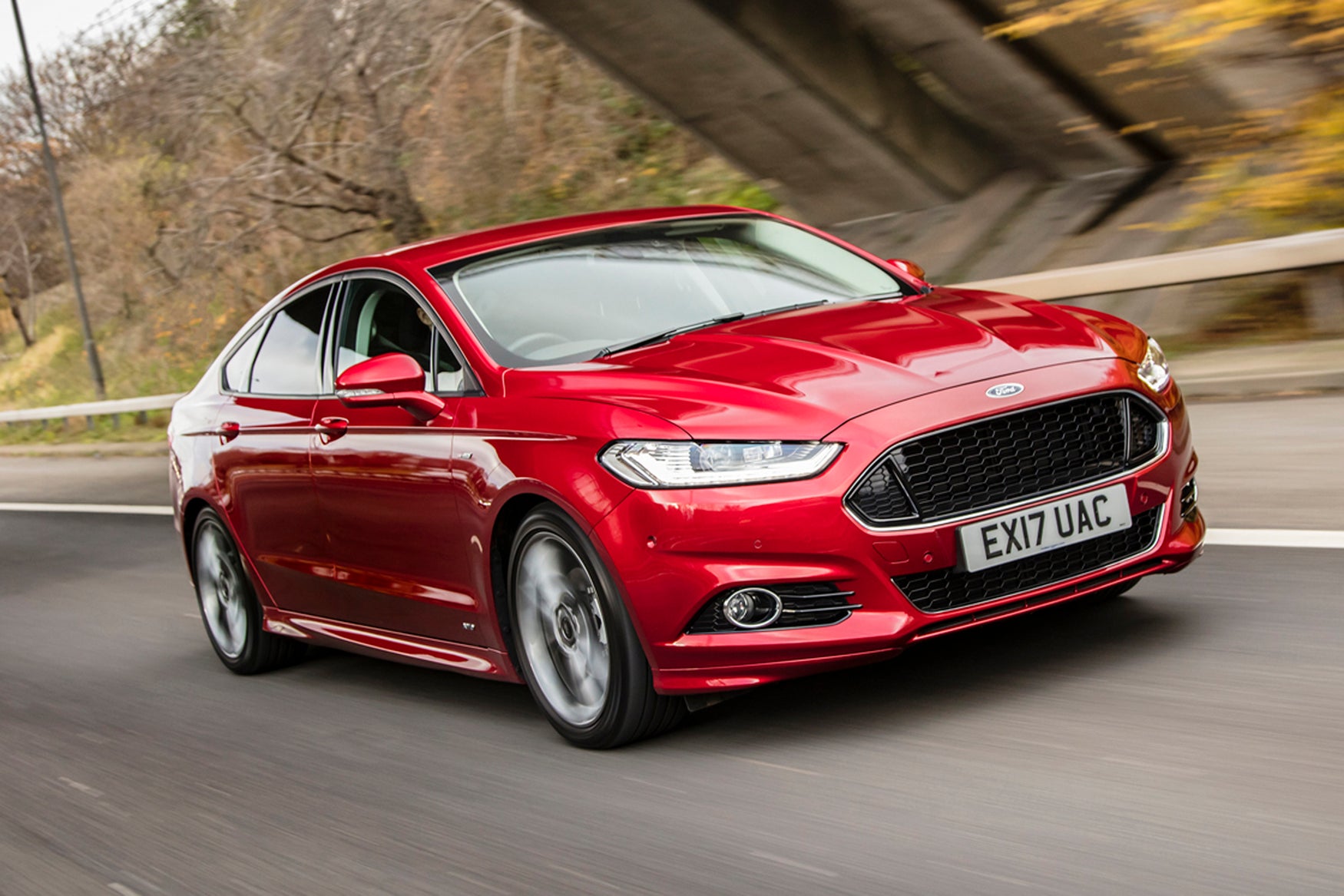 Do you need a comfortable and reliable second-hand car for long journeys? We've challenged our team of used car experts to pick the UK's top 10 motorway masters for high-mileage drivers.
We've found a variety of used cars to meet all budgets and needs. From the BMW 3 Series to the Volkswagen Golf, the heycar team has found the best cars for comfort, fuel economy and comfort.
We've also used Real MPG scores from HonestJohn.co.uk to uncover the best cars for high-mileage driving.
BMW 3 Series
Year launched: 2012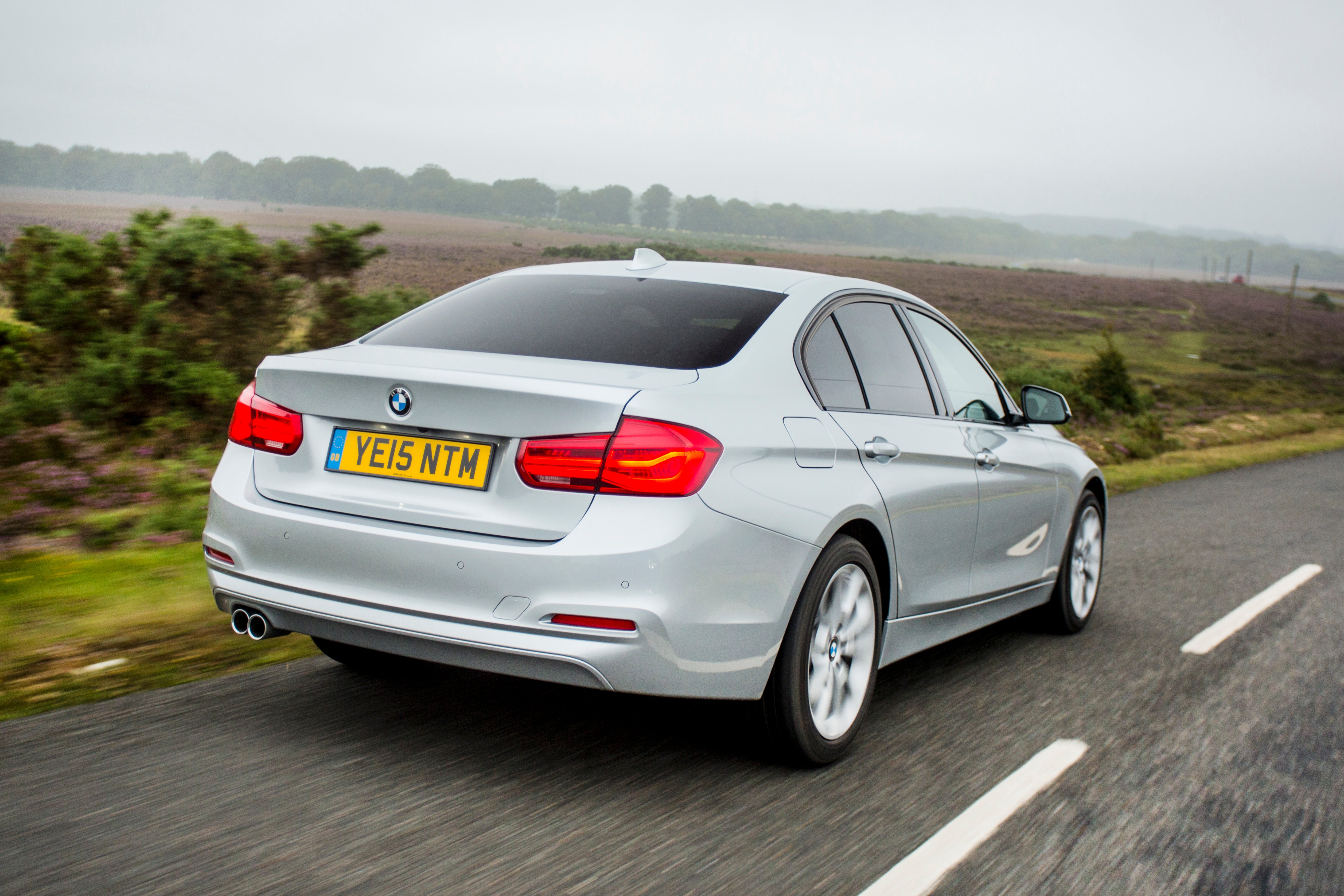 A BMW 3 Series diesel will make a lot of sense if you want a comfortable and refined used car that's been designed to munch the motorway miles with the minimum of fuss and fuel cost.
The 320d four-cylinder diesel engine has been designed for high-mileage travel with fuel economy of 50+mpg. What's more, being a BMW, the 3 Series is wonderfully refined and quiet, which means you can spend a long time behind the wheel and still feel relatively fresh when you reach your destination.
As a used buy, the 3 Series is extremely affordable. Prices for six-year-old cars start at under £10,000, while newer models at two- or three-years-old will command upwards of £20,000. There are also lots of used 3 Series diesels for sale, which means you can be quite choosy when it comes to spec, condition and mileage.
Skoda Superb
Year launched: 2015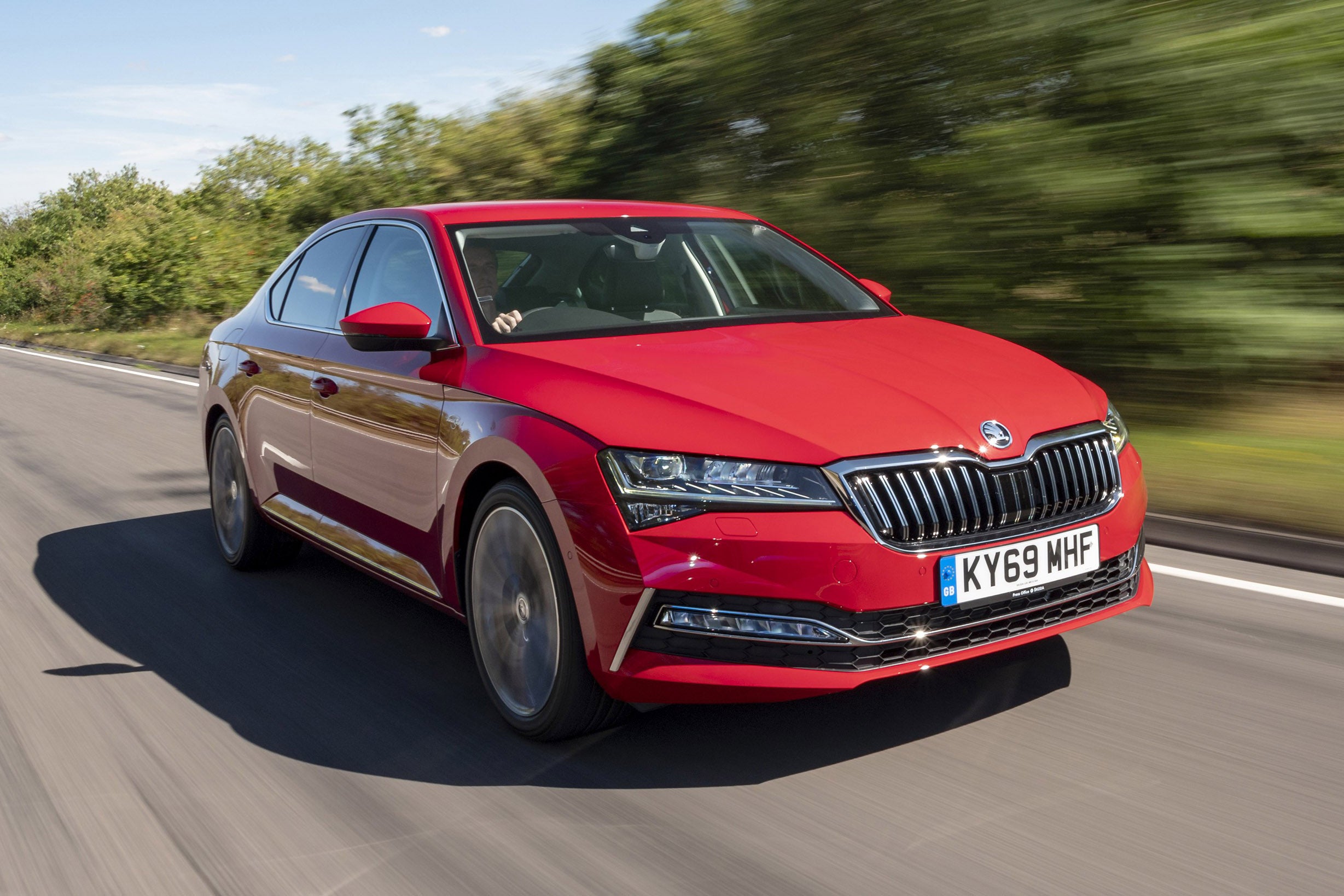 Are you looking for a large and understated and motor cruiser with limo-like comfort and cheap fuel costs? The Skoda Superb is one of the finest large cars and its affordable pricing makes it a really good second-hand car for high-mileage drivers.
Both the 1.6 and 2.0-litre diesels will return 50+mpg, with the Greenline efficiency models being the best for low fuel costs. What's more, being a Skoda, the Superb has a smart interior and supportive set of seats with acres of head and legroom for the driver and up to four passengers.
Prices for five-year-old Superbs start at under £9000 and there is a choice of cars in hatchback and estate body styles. Three-year-old models will start in the region of £10,000, while the desirable nearly model models with delivery mileage will command £20,000+ but be backed by the majority of Skoda's three-year manufacturer warranty.
Volkswagen Golf
Year launched: 2013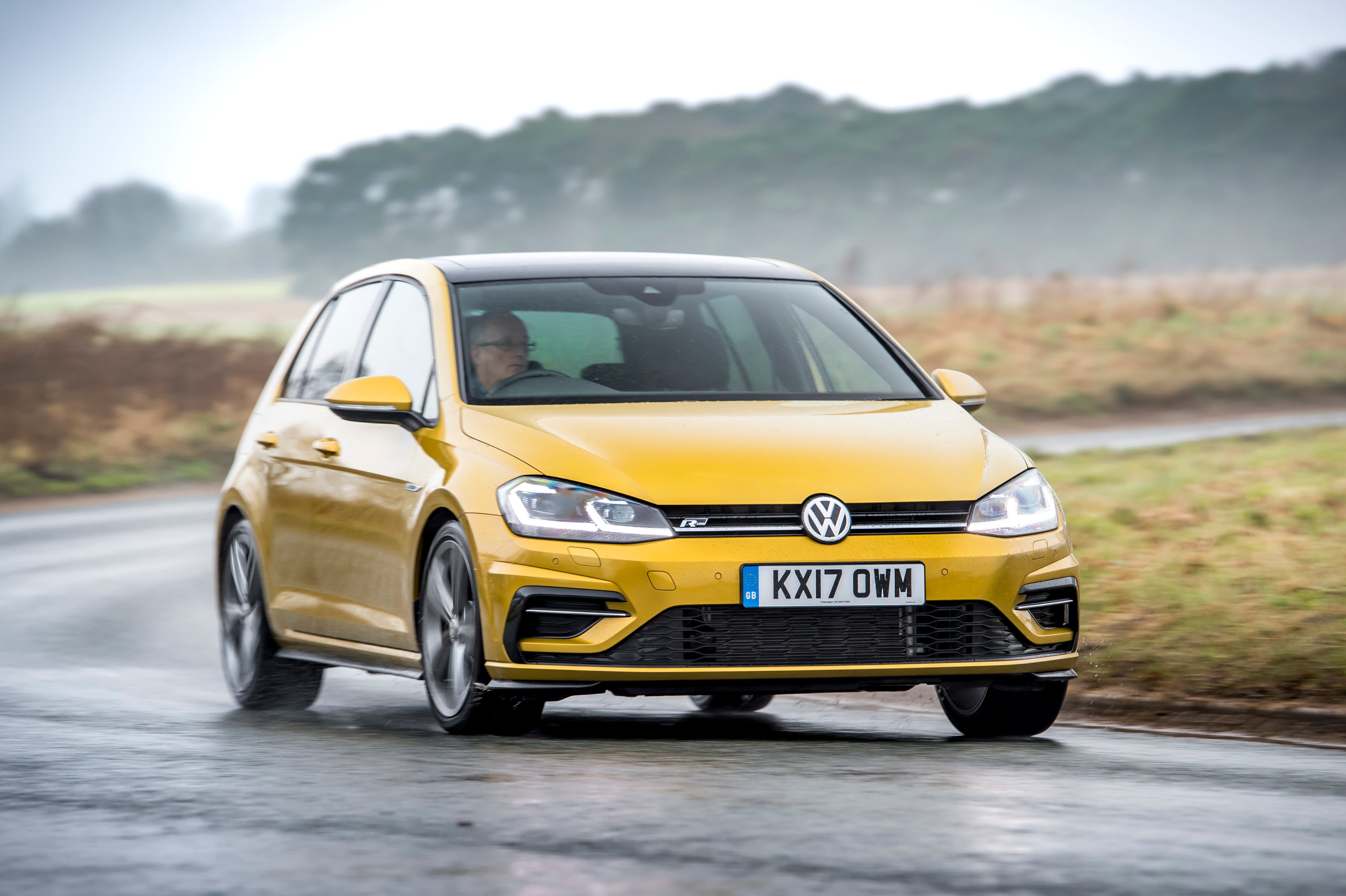 The Volkswagen Golf has developed into an iconic family car over the years and much of its success lies in the fact it is an excellent motorway car. Smooth, quiet and cheap to fuel, the Golf is the car that can answer most car-buying questions.
Volkswagen launched an all-new Volkswagen Golf in 2020 and this means the older model is very affordable. For example, six-year-old Golfs can be found for under £7000 with either a 1.6 and 2.0-litre diesel engine and a manual or fully automatic gearbox. A budget of around £19,000 will get you a nearly new Golf 2.0 TDI with a few thousand miles on the clock. Almost all of the diesel models will return 50+mpg.
As you might expect from a premium carmaker, the interior of the Golf is upmarket and comfortable. The driving position is one of the best in class, with lots of seat and wheel adjustment. Many used models also get Volkswagen's excellent touchscreen infotainment system, which is easy to use via the steering wheel buttons and dials.
Honda Civic
Year launched: 2012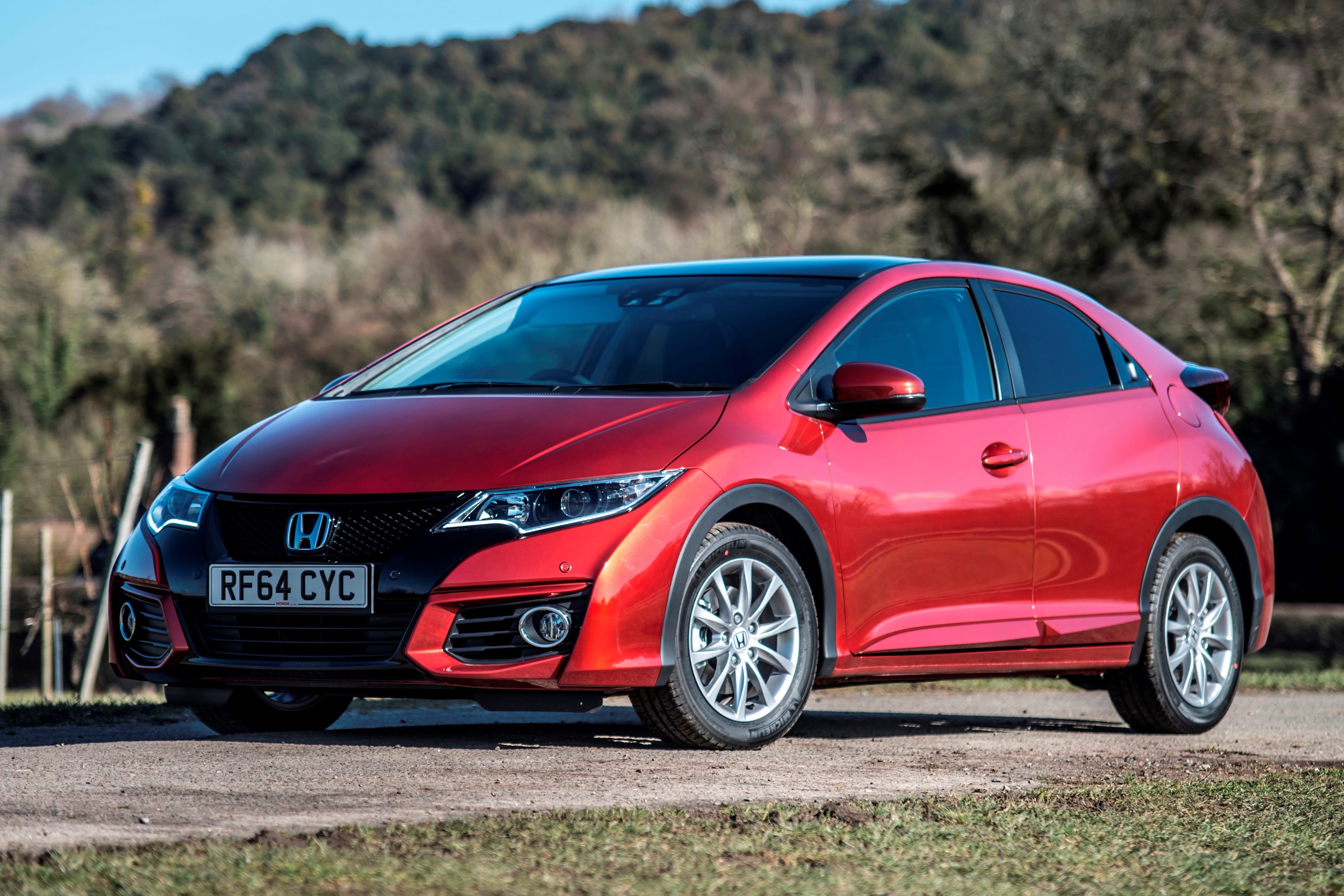 Affordable to buy and run, the old-shape Honda Civic is one a brilliant and dependable car for high-mileage drivers. Prices start at under £6000 and the 1.6-litre diesel will return 60+mpg on the road.
The Civic is, of course, backed by Honda's strong reputation for reliability. This means a second-hand diesel will give you thousands of miles of trouble-free motoring. It will also keep your back in good shape, thanks to its firm but comfortable seats and excellent driving position.
The interior of the Civic is well-made and roomy. This means you get space for four adults to travel in comfort, while the 401-litre boot will carry a pair of large suitcases with ease. Standard equipment levels are also pretty good, with a mid-spec ES model coming with Bluetooth, cruise control, dual-zone climate control, a rear parking camera and automatic lights and windscreen wipers.
Vauxhall Insignia Grand Sport
Year launched: 2017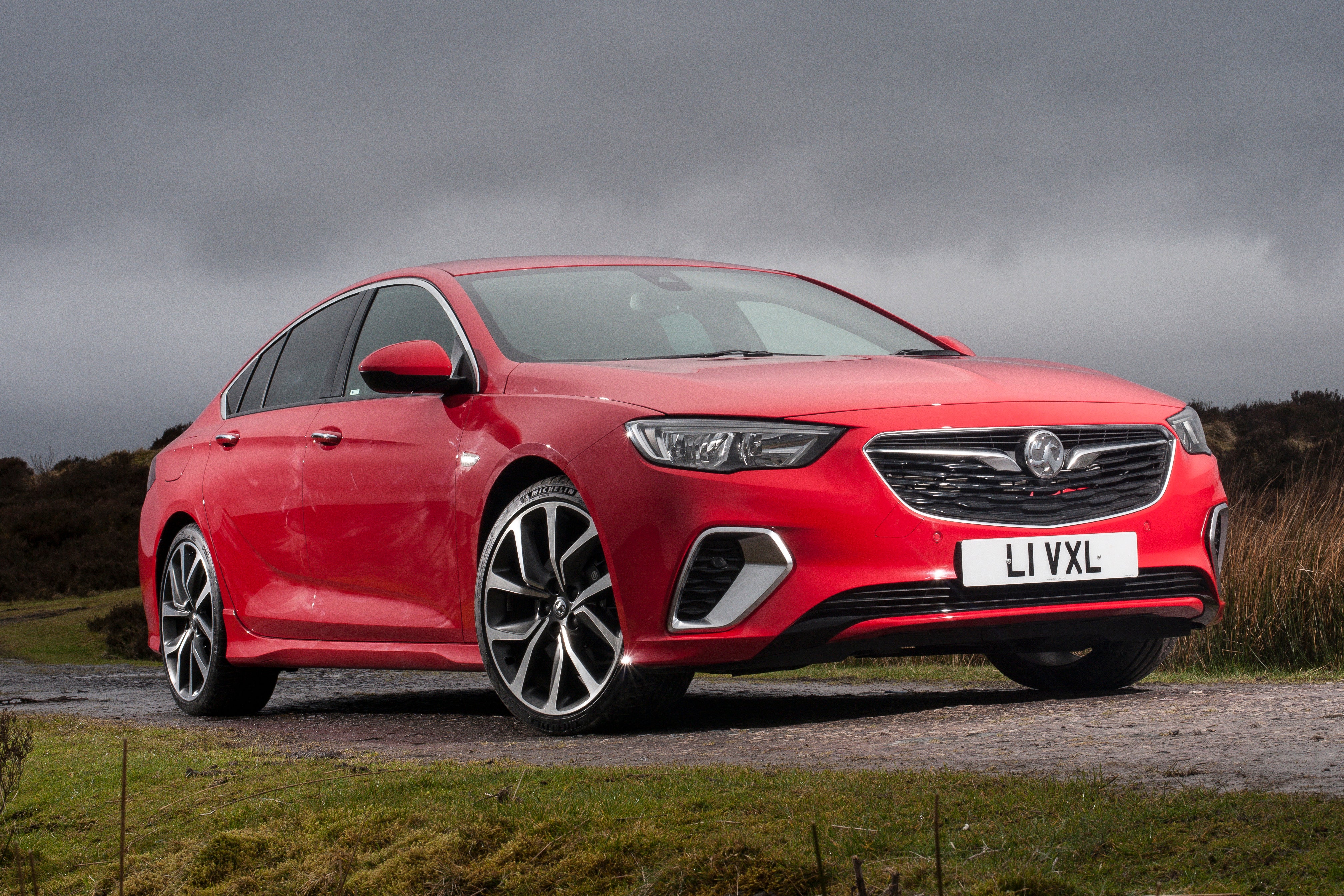 If your work and family car recruitments require a large and practical hatchback then you'll struggle to find any faults with the Vauxhall Insignia Grand Sport. Large, comfortable and good on fuel and designed with high-mileage drivers in mind, it's an easy car to recommend.
The 1.6-litre diesel engine is the best for fuel economy. Real MPG scores at HonestJohn.co.uk show that most versions return 50+mpg, with the only exceptions being the 200+PS and four-wheel drive models.
The Insignia Grand Sport's road handling isn't as sporty as some of its rivals, but it is very comfortable and composed on the motorway. The interior is spacious and refined, too, which means you get lots of head and legroom across both rows of the seats. The boot is also huge, at 490 litres, which means this big Vauxhall is perfect for family duties.
SEAT Leon
Year launched: 2013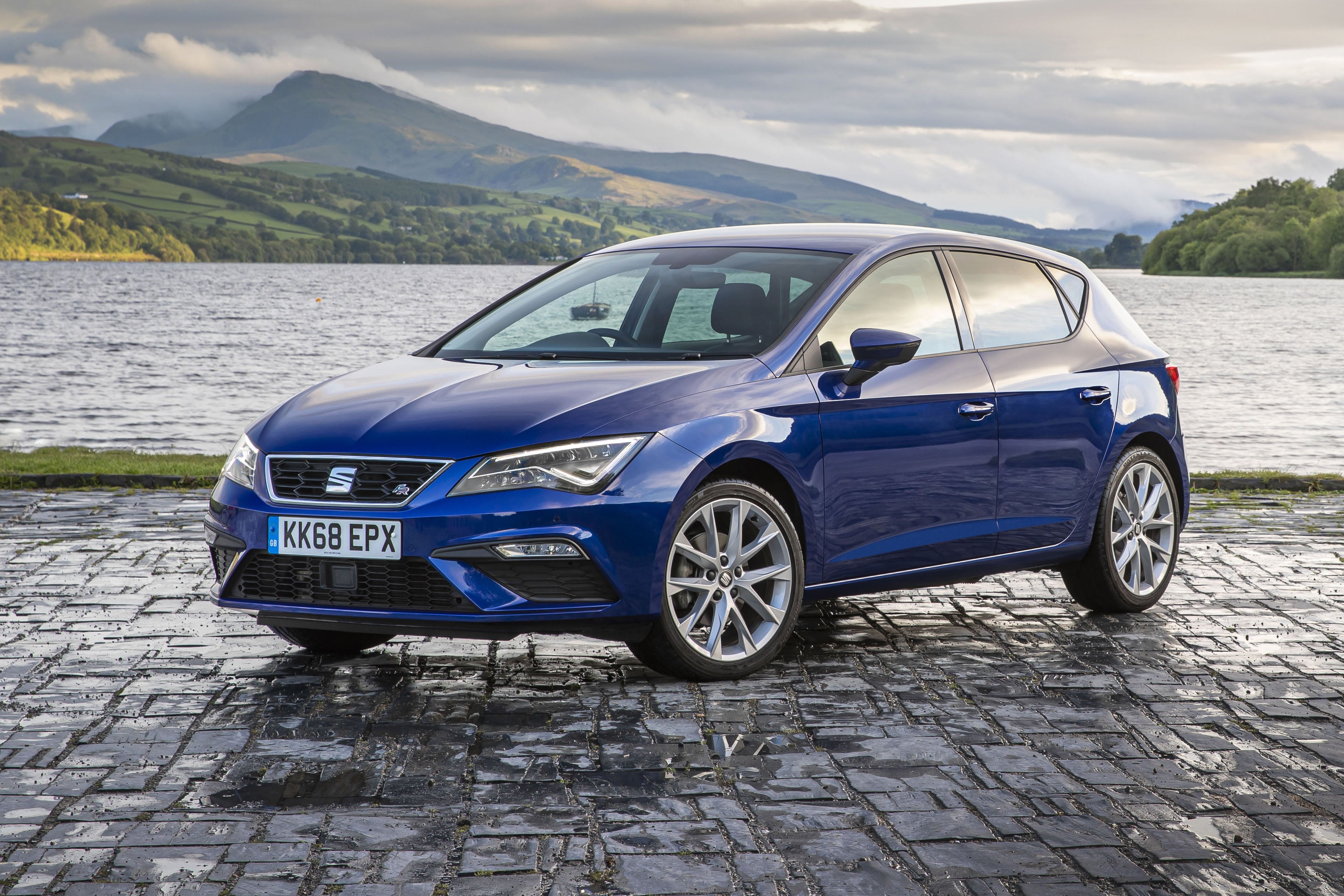 The SEAT Leon is a stylish and efficient hatchback that shares most of its oily mechanical parts with Volkswagen Golf. Like its German counterpart, the Leon has been replaced with an all-new model and this makes the older model good value for high-mileage drivers.
The Leon is available with the Golf's 1.6 and 2.0-litre diesel engines. Both will return 50+mpg and can be specified with a manual or automatic gearbox. A budget of under £6000 will get you a seven-year-old Leon 1.6 TDI, while a budget of around £8000 will secure a five-year-old 2.0 TDI in sporty FR trim.
No matter your size, you'll find a good driving position in the Leon. Like the Golf, the driver's seat is comfortable and has lots of adjustment. Most models get lumbar adjustment and a height-adjustable driver's seat, while the huge windscreen and parking sensors (also fitted to most models) makes it easy to park and navigate tight urban roads.
Volvo V40
Year launched: 2012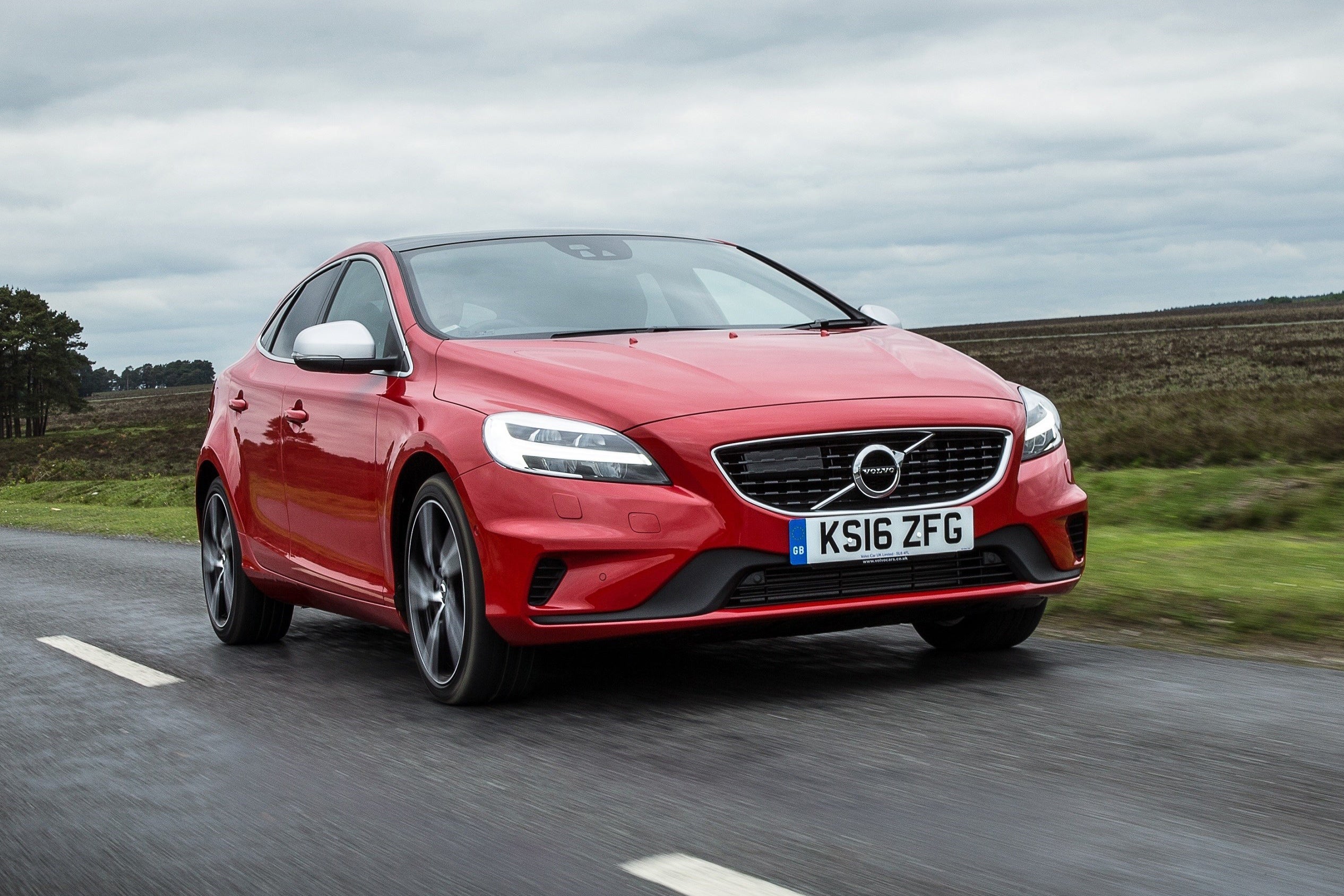 The Volvo V40 is a classy and comfortable car for high-mileage drivers. The interior has an upmarket feel and intelligent layout, while the quality of the seat fabrics and soft-touch plastics provides a constant reminder that you are driving a premium hatch.
The best model for fuel economy is the 1.6-litre diesel (badged D2) which returns 50+mpg on-the-road. The V40 was launched when Volvo was owned by Ford, which means this hatchback shares a lot of its mechanical parts with the Focus. That's no bad thing though, with the V40 benefiting from Ford's razor-sharp handling and composed ride quality.
Diesel V40s can be started at round £7000 for a seven-year-old model. A five-year-old example will set you back £8500, while nearly new models from approved Volvo dealers will command up to £20,000.
Ford Mondeo
Year launched: 2012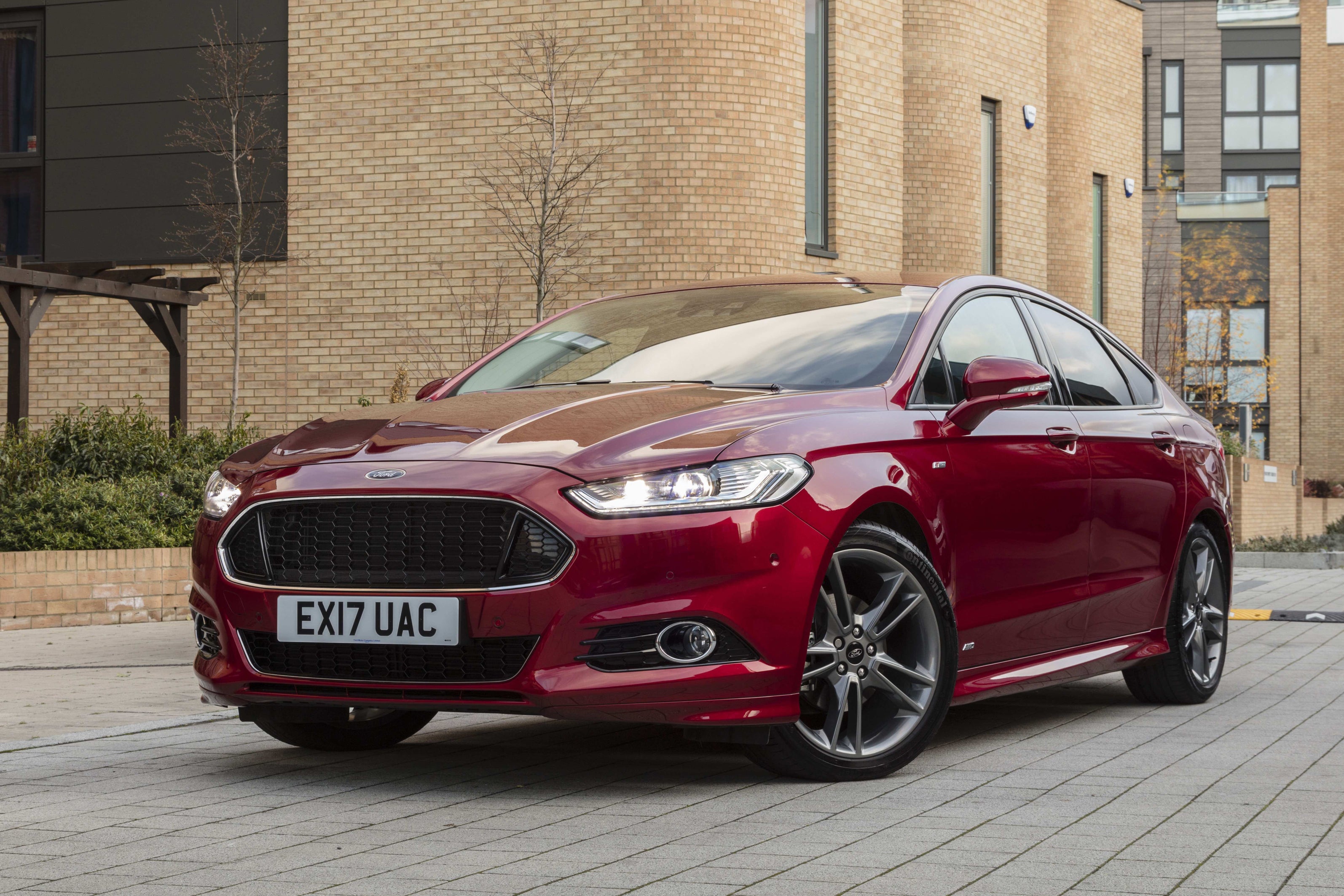 The Ford Mondeo might not be the super sales success it once was for Ford, but this big motorway cruiser offers excellent value for car buyers in need of a comfortable and efficient high-mileage runaround.
The lowest fuel costs are found with the 120PS 1.5-litre diesel, which returns 55mpg on-the-road. Most cars for sale are offered in a good level of spec, too, which means you should get a Mondeo with touchscreen navigation, alloy wheels and LED lighting.
Five-year-old Mondeos start in the region of £7000, but the best choice is found in the £8000-£10,000 ballpark. You will also get the choice of a hatchback or estate bodystyle, with the latter offering the most practicality with its boot returning a sizable 525 litres of boot space.
Toyota Avensis
Year launched: 2015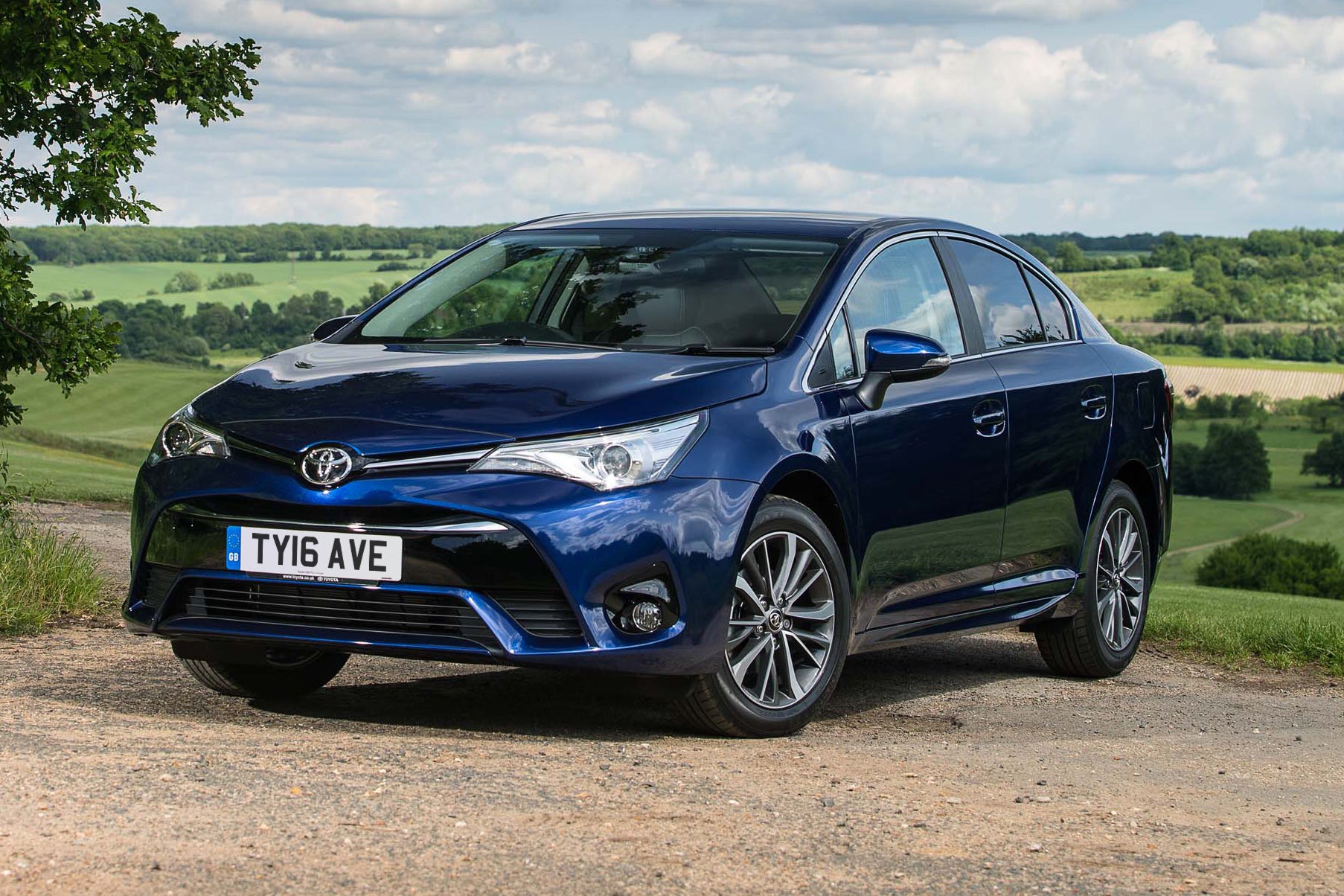 Affordable, comfortable and backed by a five-year warranty, the Toyota Avensis is a large family car that's very hard to fault. All models are generously equipped and easy to drive, while the Avensis' BMW-sourced diesel engines will return around 50mpg.
You get lots of useful space with the Avensis, too. The large interior will accommodate four or (at squish) five large adults. The boot is also huge, with the saloon offering 509 litres while the Touring Sports estate model provides 543 litres. There isn't a great deal of difference between the two models on price, which makes the estate extremely good value.
A budget of under £8000 will get you a five-year-old Toyota Avensis with 40,000-50,000 miles on the clock. However, if you can afford it, we'd recommend spending over £10,000 to get a car that's two or three-years-old. These tend to be in a higher spec and are also covered by some of their original five-year Toyota manufacturer warranty.
Dacia Sandero
Year launched: 2013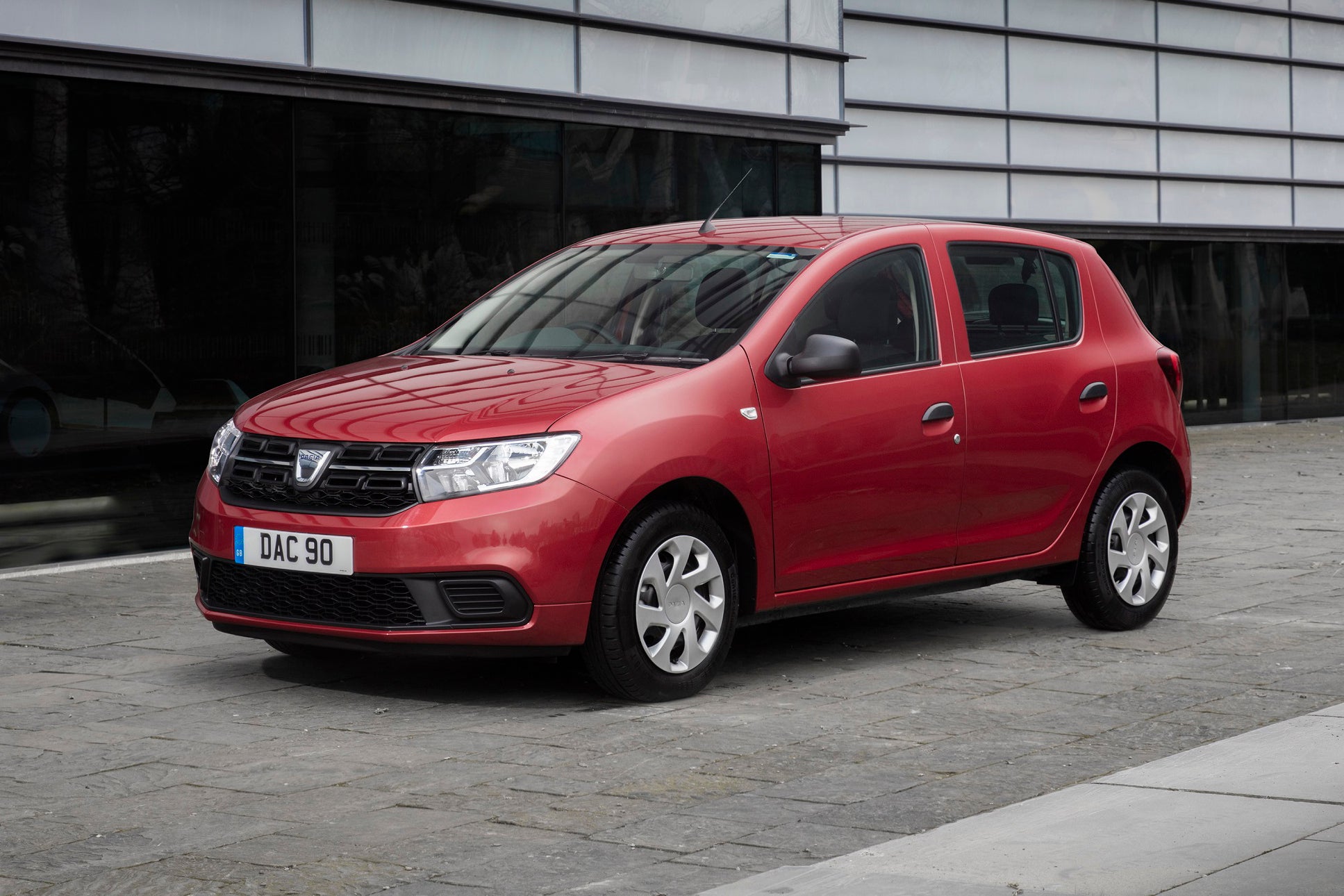 Are you looking to cut your cost of motoring to the bone? Do you need a diesel car that's cheap as chips to fuel and insure? Well, ladies and gentlemen, look no further than the Dacia Sandero.
The personification of bargain-basement motoring, a used Sandero can be picked up for under £4000 and the 1.5-litre diesel model will return 60+mpg on-the-road. However, due to its desirability with high-mileage drivers, the diesel Sandero can be something of a rarity on the used market, so you might have to wait until you find the right one.
The Sandero isn't particularly refined or sharp to drive, but it will cover huge distances on the motorway with ease. However, unless you want to cover those miles in silence, we'd recommend buying a Sandero in Ambiance trim or higher, so you can get a CD player and electric front windows.
If you want reliability, look at a Japanese car - a Toyota would be our choice. There's a reason you see the Prius being used by pretty much ever other Uber driver. It would be our choice of car to buy with high miles.
Anything made by a Japanese manufacturer is pretty much guaranteed to prove reliable even after huge mileages. We'd suggest anything from Toyota and Lexus as the best cars to buy if you're looking at high mileage models.
How about 600,000 miles? An Austrian taxi driver has clocked up that many in his Toyota Prius - all with the original battery. That's an immense feat in any car, let alone a hybrid.
Reviews of more cars for high mileage drivers
BMW 3 Series
320d xDrive M Sport 5dr
Desmond Motors Used Car Centre

Co. Tyrone, BT781RB
HP: £371.52/mo
Representative example: Contract Length: 36 months, 34 Monthly Payments: £371.52, Customer Deposit: £2,023.00, Total Deposit: £2,023.35, Total Charge For Credit: £1,929.07, Total Amount Payable: £15,418.07, Representative APR: 10.9%, Interest Rate (Fixed): 5.55%
BMW 3 Series
330d xDrive M Sport 4dr Step Auto
Manufacturer Approved
Listers BMW Boston

Lincolnshire, PE217PQ
PCP: £298.43/mo
Representative example: Contract Length: 36 months, 35 Monthly Payments: £298.43, Customer Deposit: £2,548.00, Total Deposit: £2,548.50, Optional Final Payment: £6,750.00, Total Charge For Credit: £2,753.55, Total Amount Payable: £19,743.55, Representative APR: 8.9%, Interest Rate (Fixed): 8.53%, Excess Mileage Charge: 12ppm, Mileage Per Annum: 10,000
BMW 3 Series
320d M Sport Shadow Edition 4dr Step Auto
Ocean Group BMW Penryn

Cornwall, TR108AD
PCP: £300.41/mo
Representative example: Contract Length: 36 months, 35 Monthly Payments: £300.41, Customer Deposit: £2,842.00, Total Deposit: £2,842.50, Optional Final Payment: £8,822.61, Total Charge For Credit: £3,229.46, Total Amount Payable: £22,179.46, Representative APR: 8.9%, Interest Rate (Fixed): 8.9%, Excess Mileage Charge: 5.74ppm, Mileage Per Annum: 10,000