Best vans to convert into campers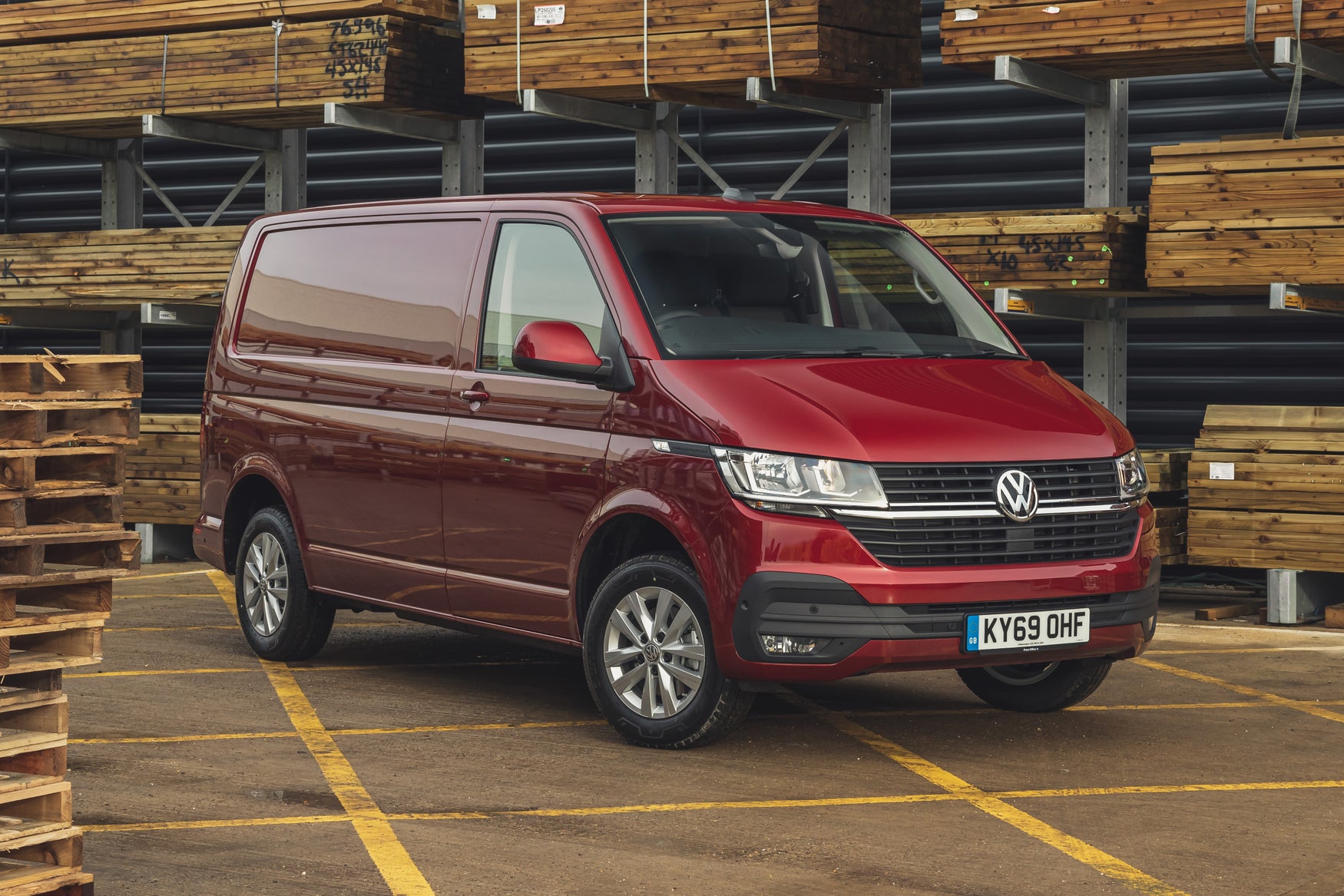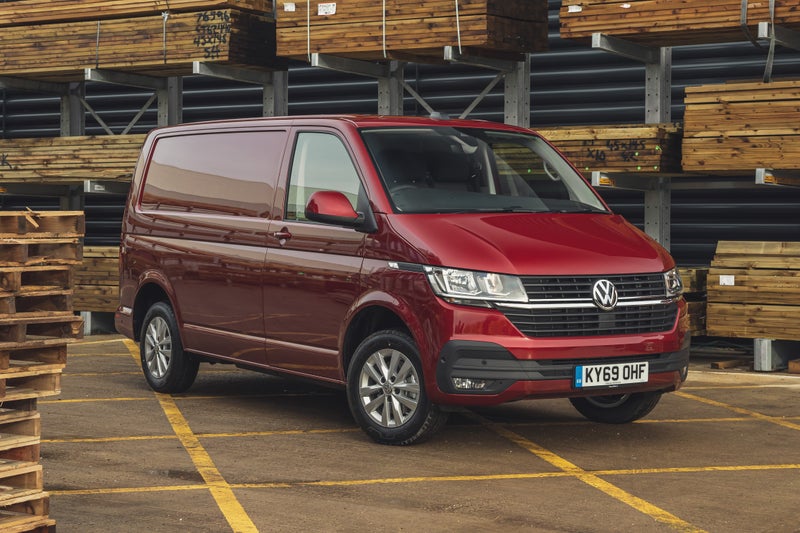 Are you looking for a used van to convert into an affordable camper or motorhome? Self-build conversions are one of the cheapest routes into a camper van and motorhome ownership and there is no shortage of base vehicles to choose from.
Medium-sized panel and kombi window vans are the most-popular base vehicles for camper conversions. Easy to drive, spacious and cheap to run, these vans are perfect for DIY or commissioned conversion projects.
Most used commercial vehicles for sale are powered by diesel engines, However, over the past few years, van manufacturers have added efficient and powerful petrols and hybrids to their model line-ups. Read on to discover the best vans to convert to a camper.
Volkswagen Transporter
Year launched: 2015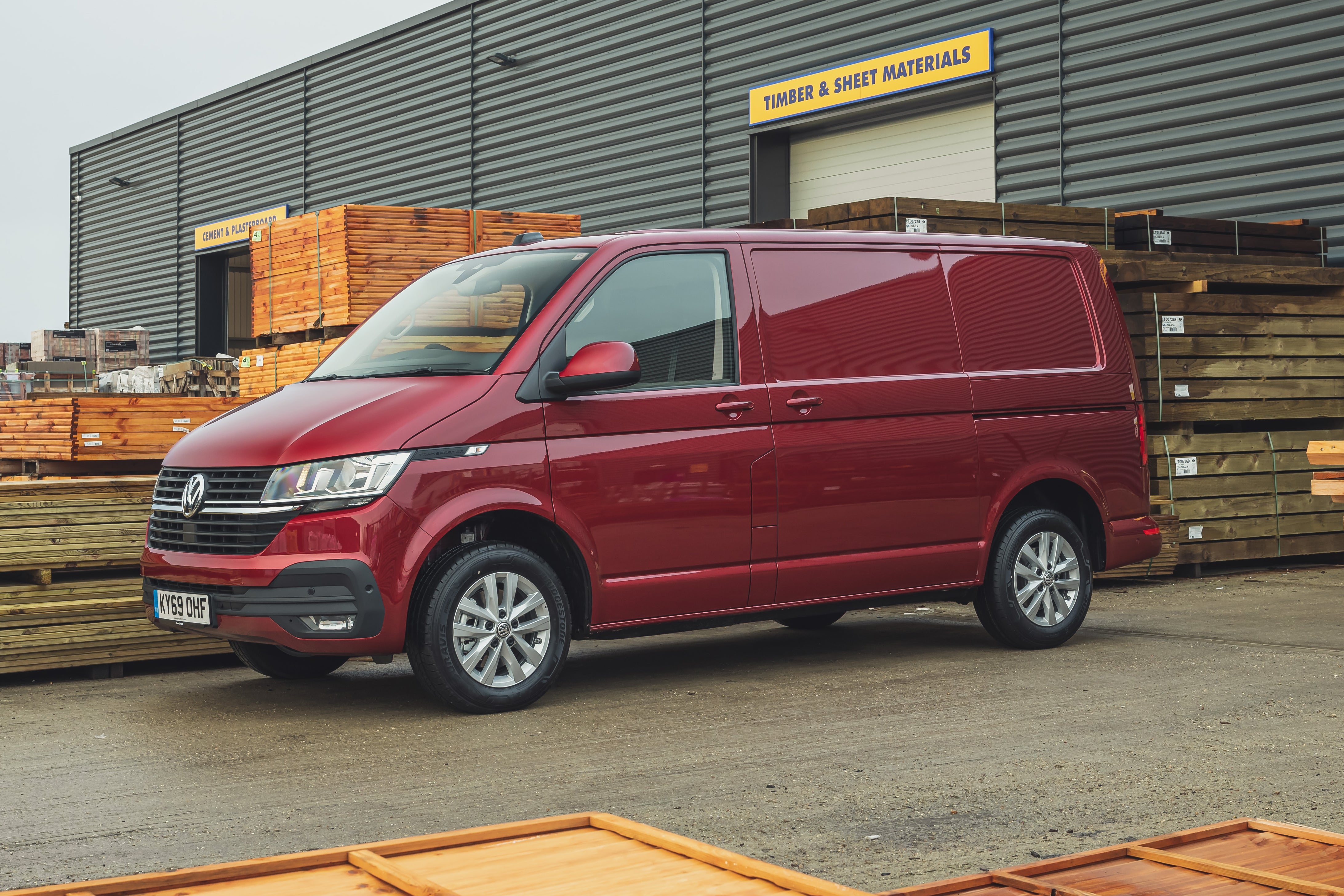 Volkswagen has a long and rich history with camper vans that stretches over 60 years. Most of this success is built on Volkswagen's excellent range or medium-sized Transporter panel vans.
Easy to drive, comfortable and spacious, the Transporter is one of the best vans in its class. The panel van is available in two wheelbases, three roof heights and two seating combinations. The Kombi gets a similar level of customisation but without the roof options.
The Transporter's heavy-duty nature makes it suitable for a range of conversions. Maximum payload peaks at 1331kg payload (1274kg in the long-wheelbase) and you get 9.3 cubic metres of loadspace. Most used Transporters for sale are diesel-powered. Volkswagen also offered the T6 model with a 2.0-litre turbocharged petrol engine for a limited time but these are rare on the second-hand market.
Ford Transit Custom
Year launched: 2012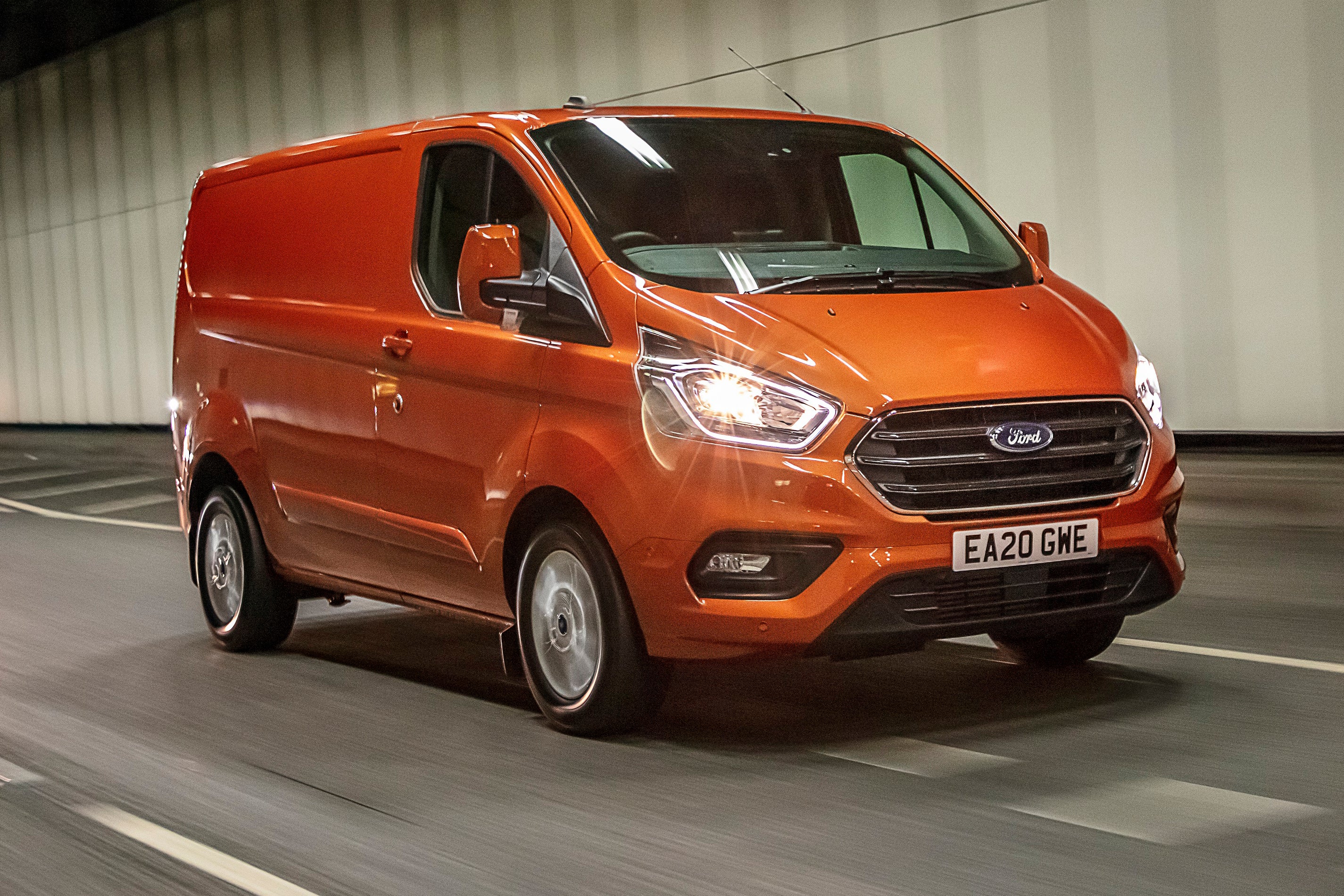 The Ford Transit Custom is the UK's best-selling van, which means there is no shortage of choice of high-quality examples on the used market. Most campervan DIYers will choose the Transit Custom with a diesel engine, but Ford's popular medium van is also available with a petrol hybrid for environmentally conscious campers.
The Transit Custom is available in two load lengths - 4.9 and 5.3 metres - while the tallest van - with the high roof option - provides up to 8.3 cubic metres of interior load space. Payloads are impressive, too, with some versions of this van capable of carrying 1450kg. As a result, the Transit Custom is an appealing base vehicle for a camper conversion.
We rate Ford's medium-size van as one of the best for road handling. If truth be told, the Transit Custom feels more like a large family car on the road than a large commercial vehicle. The steering is nicely weighted and the body control is composed when the vehicle is laden. You also get lots of useful safety tech with things like side-wind stabilisation now standard across the range.
Vauxhall Vivaro
Year launched: 2019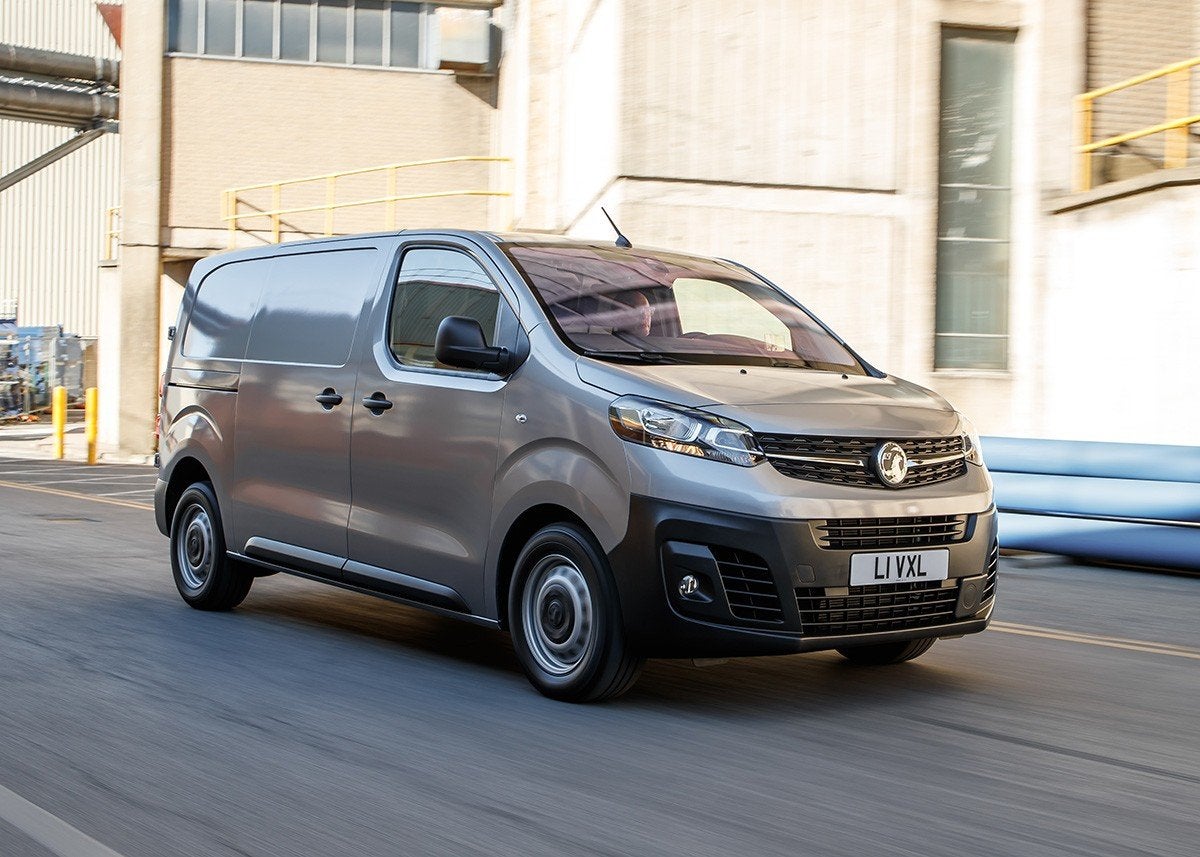 Comfortable, practical and easy to use, the Vauxhall Vivaro is better than ever. The third-gen Vivaro was launched in 2019 and is one of the few vans that are built right here in Britain.
The latest Vivaro has lots to offer camper van DIYers and conversion specialists. There are two van lengths to choose from (4.9 and 5.3 metres) and heavy-duty versions will carry up to 1450kg - which means you can be quite generous with your conversion spec. The Vivaro is also offered with an all-road pack, which increases ground clearance and adds IntelliGrip smart traction control to enable the van to cope with mud, sand or snow.
Road handling is an area where the Vivaro's qualities shine through. It's really easy to drive, with the speed-sensitive steering providing light and effortless turns at low speeds and good weighting above 50mph. Buyers get the choice of 1.5 and 2.0-litre diesels. We rate the 120PS 1.5-litre as the sweet spot in the range, with its good low-gear acceleration and 40+mpg providing a good balance for the van's handling.
Peugeot Expert
Year launched: 2016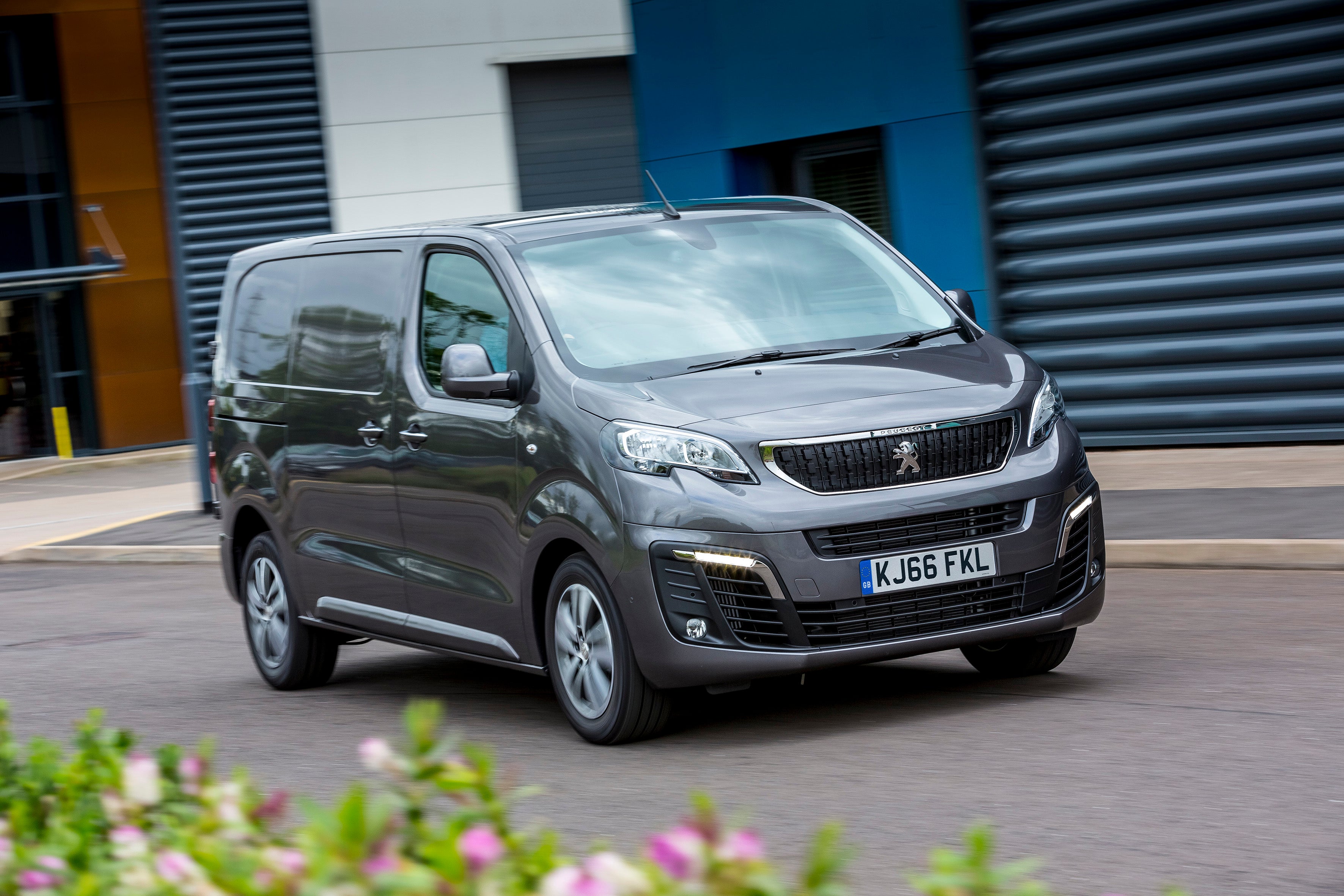 The Peugeot Expert shares its design and mechanical platform with the Vauxhall Vivaro, which means you get an efficient and driver-friendly van that's capable of carrying huge payloads. Hardly surprisingly, perhaps, that the Expert is now a hit with camper van conversion firms.
Engine choices are comprehensive, as long as you want a diesel. We rate the 1.5 and 2.0-litre diesels as the best, with punchy performance and low fuel costs that often exceed 40mpg. You also get the choice of manual and fully automatic gearboxes, with the latter consisting of a smooth-shifting eight-speed transmission.
The Expert scores highly for refinement. Both road and engine noise levels are low, which means you can cover long distances and still feel fresh when you arrive at your destination. Like the Vivaro, the Expert has a large and practical load area. Maximum payloads peak at around 1400kg The loading bay comes in a choice of three lengths, with the shortest offering 2.1 metres and the longest measuring up to 2.8 metres.
Toyota Proace
Year launched: 2019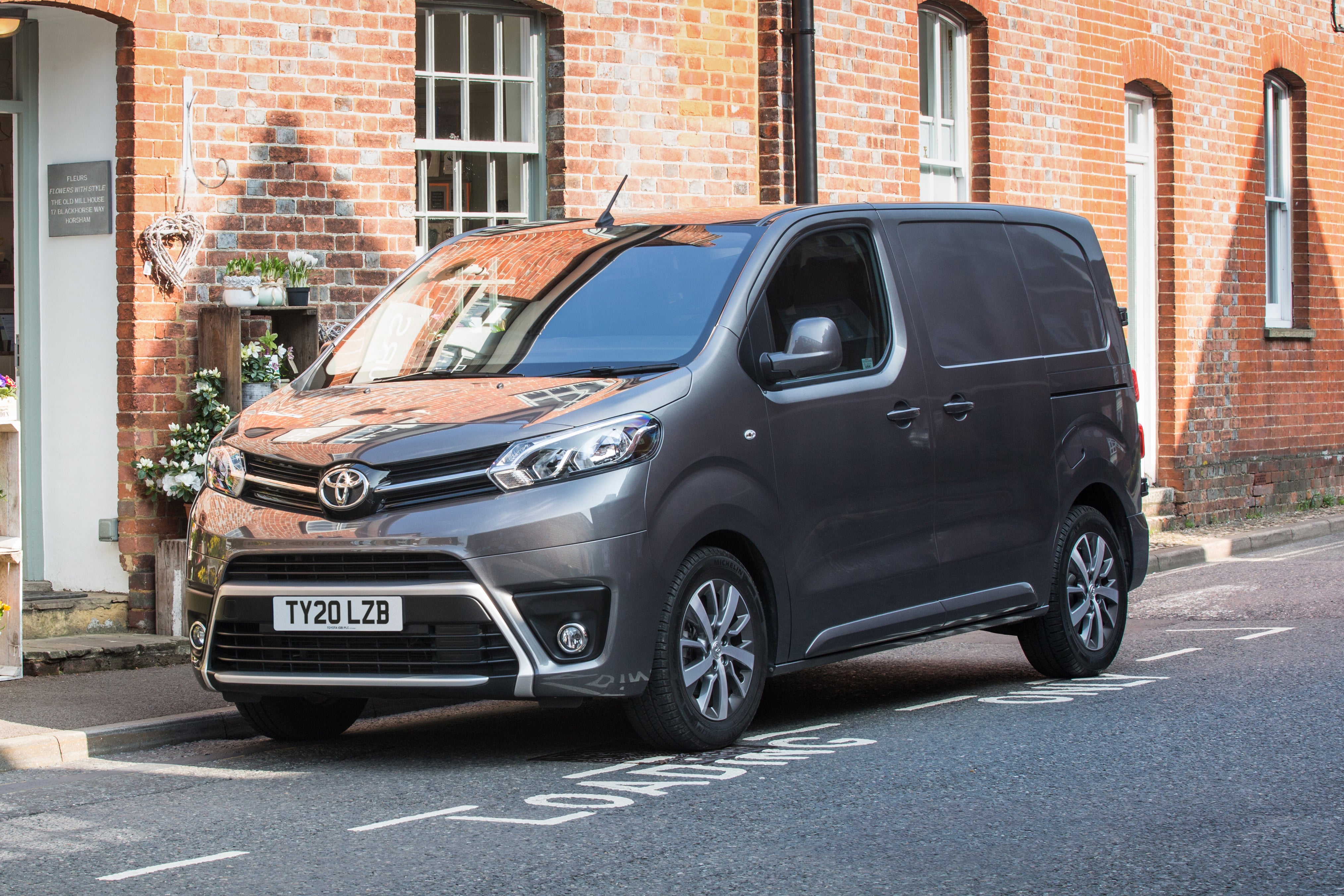 Cheap to run, practical and boasting a 1400kg maximum payload, the Toyota Proace has all of the ingredients for a brilliant camper van. You also get a five-year-warranty, which puts the Proace ahead of all of its rivals when it comes to long term running costs.
The Proace is based on the same mechanical platform as the Vauxhall Vivaro and Peugeot Expert, which means you get a van with class-leading road handling and performance. All vans in the Proace are under two metres in height, which means you'll have no trouble getting the van into car parks with height restrictions.
Most of the engines in the Proace range will return 40+mpg, with the exception being the most-powerful 2.0-litre diesels. The driving position is generally fine for most drivers, with the wide windscreen and large door mirrors providing excellent visibility. The gear lever is placed high and in a natural position for your hand to reach without much effort while the buttons on the steering wheel let you adjust the radio or answer phone calls without lifting a hand from the wheel.
The Volkswagen Transporter - in its various forms and generations, remains the number one choice for many people to convert into a camper and with a whole host of companies and suppliers offering parts specific for the Transporter, it's easy to see why.
It depends on what state your van is in and what you want from it. A basic bed conversion can cost as little as £500 but if you want the works with a hob, fridge and the kitchen sink, you're looking at a much bigger investment. It really comes down to how much you can afford - and want to spend. The average tends to be around £2500.
Yes. Buying a van and converting it yourself is cheaper than buying an 'off the peg' ready made camper. Plus you can personalise it to suit your own needs and tastes. It's a good investment as campers hold their value well.
Reviews of more vans to convert into campers
Volkswagen Transporter
2.0 TDI 150 Highline Van DSG
Northampton Van Centre

Northamptonshire, NN55BB
PCP: £529.77/mo
Representative example: Contract Length: 36 months, 35 Monthly Payments: £529.77, Customer Deposit: £4,799.00, Total Deposit: £4,799.25, Optional Final Payment: £13,969.00, Total Charge For Credit: £5,315.20, Total Amount Payable: £37,310.20, Representative APR: 8.9%, Interest Rate (Fixed): 8.84%, Excess Mileage Charge: 3.24ppm, Mileage Per Annum: 10,000
Volkswagen Transporter
2.0 BiTDI BMT 204 Startline Window Van 4MOTION DSG
Manufacturer Approved
Marriott Wolsey Van Centre Ipswich

Suffolk, IP15AN
HP: £908.55/mo
Representative example: Contract Length: 36 months, 35 Monthly Payments: £908.55, Customer Deposit: £5,219.00, Total Deposit: £5,219.25, Total Charge For Credit: £3,142.05, Total Amount Payable: £37,937.05, Representative APR: 6.9%, Interest Rate (Fixed): 6.86%
Volkswagen Transporter
2.0 BiTDI 199 Highline Van DSG
Manufacturer Approved
Marshall Volkswagen Bridgwater

Somerset, TA64BJ
PCP: £668.59/mo
Representative example: Contract Length: 36 months, 35 Monthly Payments: £668.59, Customer Deposit: £5,983.00, Total Deposit: £5,983.50, Optional Final Payment: £16,804.00, Total Charge For Credit: £6,298.15, Total Amount Payable: £46,188.15, Representative APR: 8.5%, Interest Rate (Fixed): 8.49%, Excess Mileage Charge: 4.14ppm, Mileage Per Annum: 10,000