Cars that are built like tanks

Written by
Russell Campbell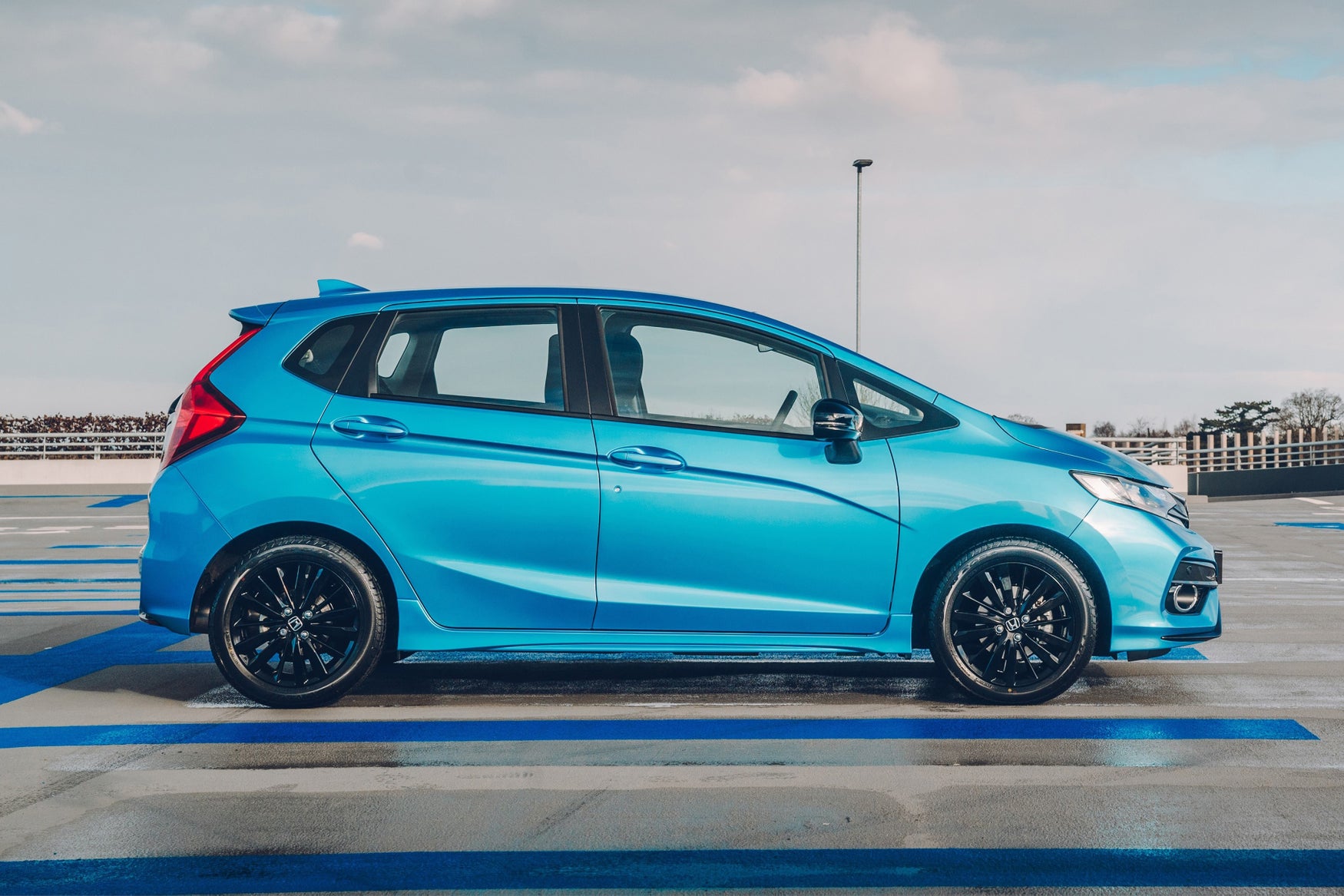 Are you looking to choose from a list of cars that are built like tanks?
Our team of experts have searched our cars for sale to find the top cars that are built like tanks from a range of manufacturers including Honda, Toyota, Skoda and Mercedes.
These cars that are built like tanks have won a place on this list thanks to their excellent reliability and tank-like build quality, meaning you can depend on them long after the showroom sheen has worn off.
Toyota Prius
Year launched: 2016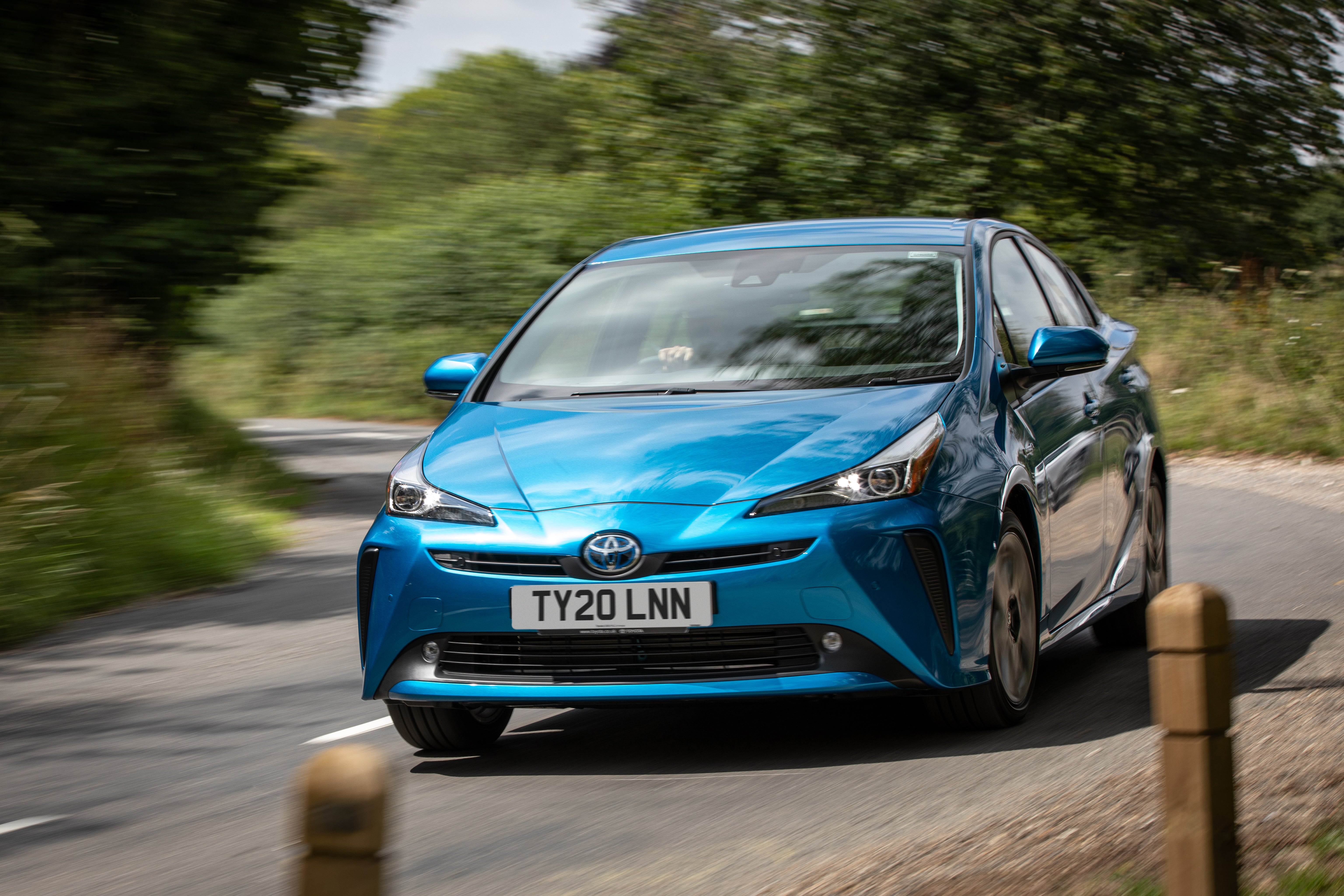 The Toyota Prius tops this list of cars that are built like tanks thanks to a reliability rating of 9.88 in our sister website Honest John's user Satisfaction Index.
Okay, so the quirky looks won't be for everyone, but the recessed wheels and sloping roofline improve aerodynamics, helping the Prius return out-of-this-world fuel economy, thanks to its petrol-electric engine. It's a very easy car to drive thanks to its light controls and automatic gearbox and, because it runs on silent electric power a lot of the time, it's also very quiet and comfortable.
The modern interior's looks mirror the outside, but the Prius is also practical enough for four adults and has a larger boot than most comparable family cars. Reliable, cheap to run and spacious – no wonder it's the Uber driver's car of choice...
Toyota Yaris
Year launched: 2020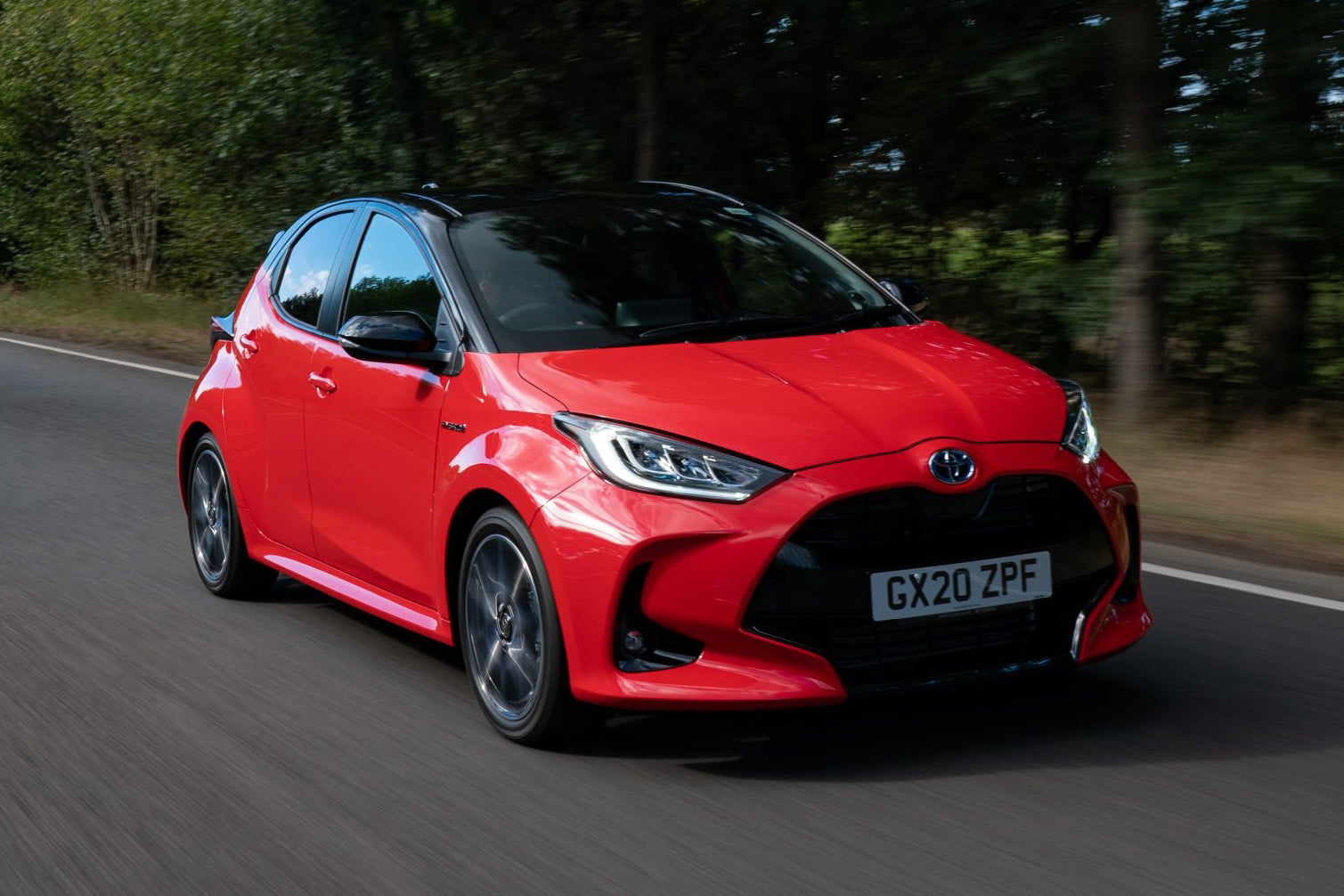 This generation of Toyota Yaris is fresh out the box and if you're looking for a reliable small car that's also very fuel-efficient – look no further. The previous Yaris scored a heady 9.85 out of ten in the Honest John Satisfaction Index and this one should continue that trend.
The Yaris was one of the first small cars to feature any kind of hybrid technology, which makes its score particularly impressive. The hybrid can runs for around three miles on battery power alone, which doesn't sound like much but is enough to deliver impressive in-town fuel economy. It's light controls and small dimensions also make it an ideal city companion.
The Yaris is five-door only, so your passengers get excellent access to the back seat and the boot will swallow a few bags of shopping.
Mazda CX-5
Year launched: 2017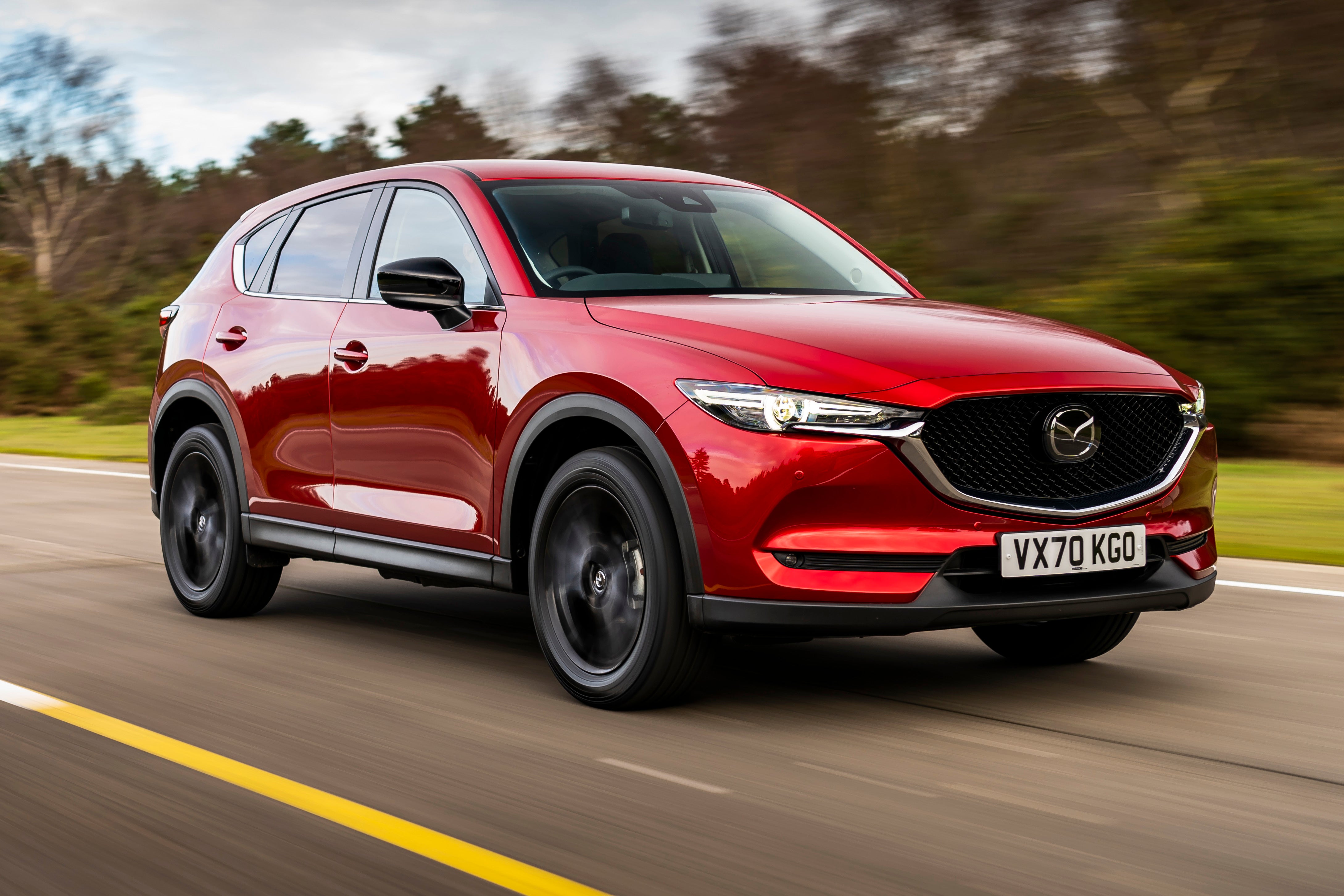 There's lots to like about the Mazda CX-5, not least that it got a score of 9.83 out of ten for reliability in the Honest John Satisfaction Index. It's great to drive, stylish to look at and practical.
It is the way it drives that stands out. The CX-5 is a large SUV but Mazda has managed to inject some of the pluckiness of its Mazda MX-5 sports car in the form of its responsive steering, well-contained body lean and snickety manual gearbox. The diesel models even feel quite quick.
Inside, the interior feels posh and will happily accommodate four adults. The boot is large and square and the rear seats fold 40/20/40 so you can carry long items and still have room for a couple of passengers. From 2019, all models also get an infotainment screen with Apple CarPlay and Android Auto.
Kia Sportage
Year launched: 2016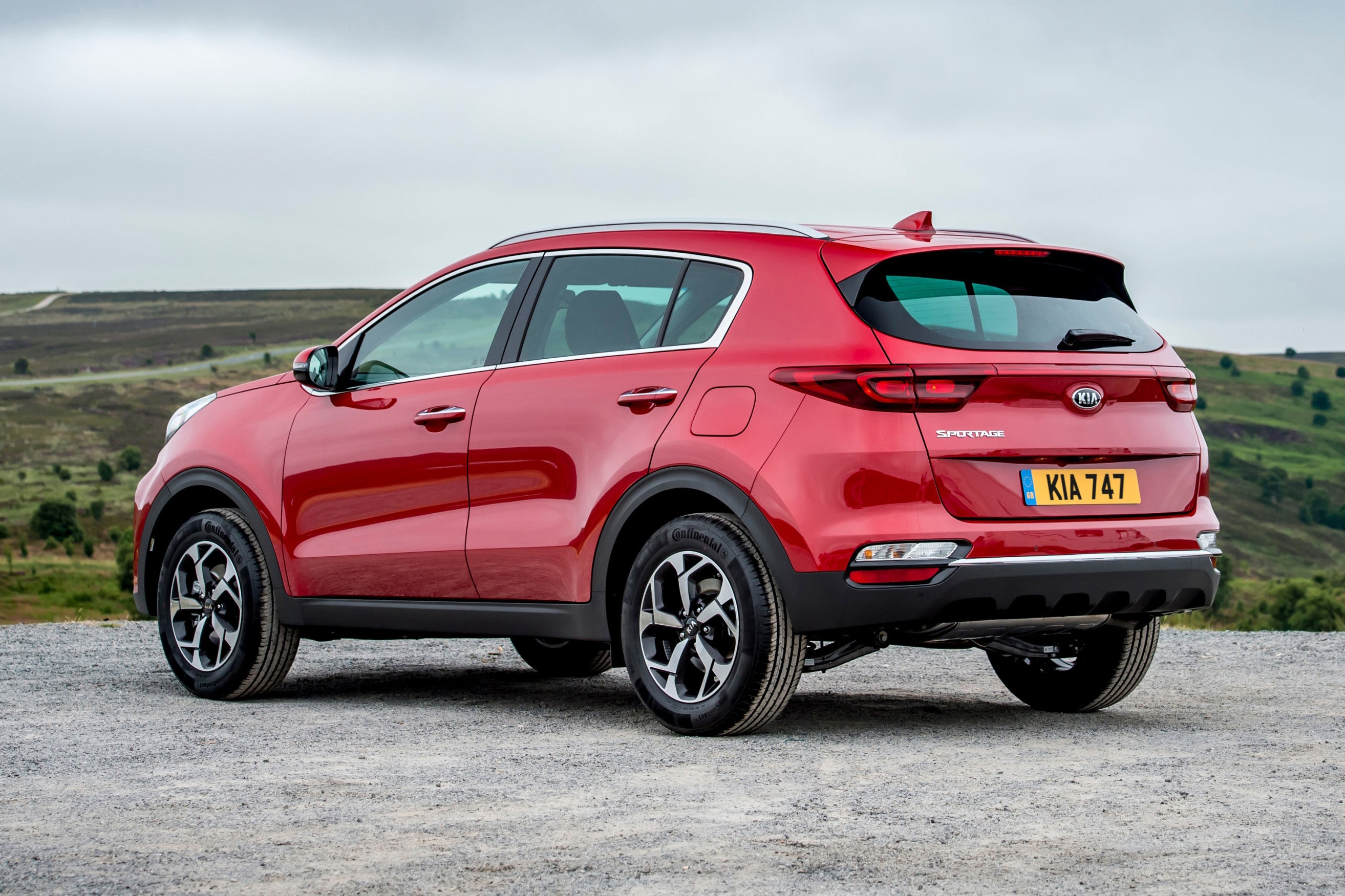 The Kia Sportage has the honour of being the first non-Japanese car to make it onto our list of cars that are built like tanks – it scored 9.81 in Honest John's owner Satisfaction Index. That will come as no surprise to anyone who has watched Kia's cars ascend from bit-part players to class leaders.
The Sportage is probably the best example of this. Now in its fourth generation, it is one of the best family SUVs you can buy. Inside, it's smart looking, well built, has room for four adults, a large boot and gets an infotainment screen fitted with Apple Carplay and Android Auto.
It's a very balanced car to drive. It corners keenly, but isn't uncomfortable over bumps, is quiet on the motorway and its light controls are welcome when you're manoeuvring in town. You can choose from a range of petrol and diesel engines, including a new mild-hybrid model.
Mercedes-Benz E-Class
Year launched: 2010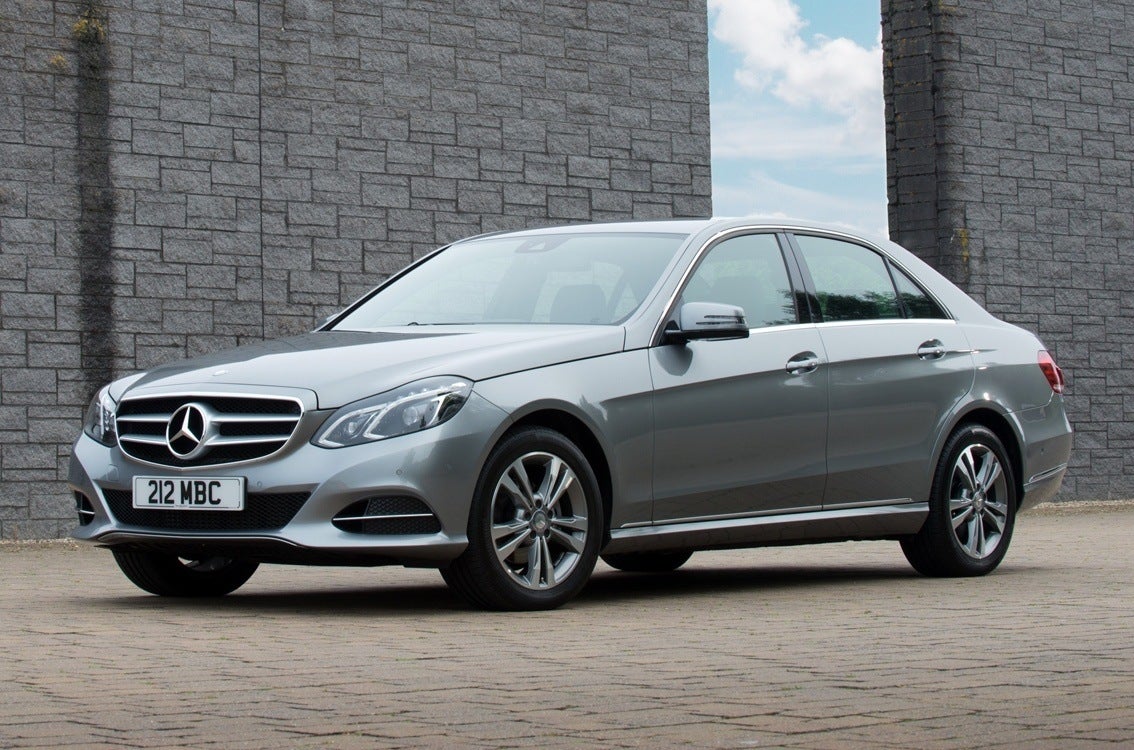 Mercedes' reliability record has taken a pounding in recent years but there is sign of a resurgence in the old model Mercedes E-Class which comes fifth on our list of cars that are built like tanks. It scored 9.81 on the Honest John Satisfaction Index.
It looks classy on the outside and feels exceptionally well put together on the inside. It's also vast, four tall adults will have room to stretch out on long drives and the boot is huge too. Along with being practical, the interior is also posh with soft-touch plastics finished with wood and metal trims.
The Mercedes' diesel engines are smooth and punchy and make the E-Class cheap to run for a big car. They're an ideal match for the E-Class which is geared more towards comfort than a sportier alternative like the BMW 5 Series.
Skoda Octavia Estate
Year launched: 2013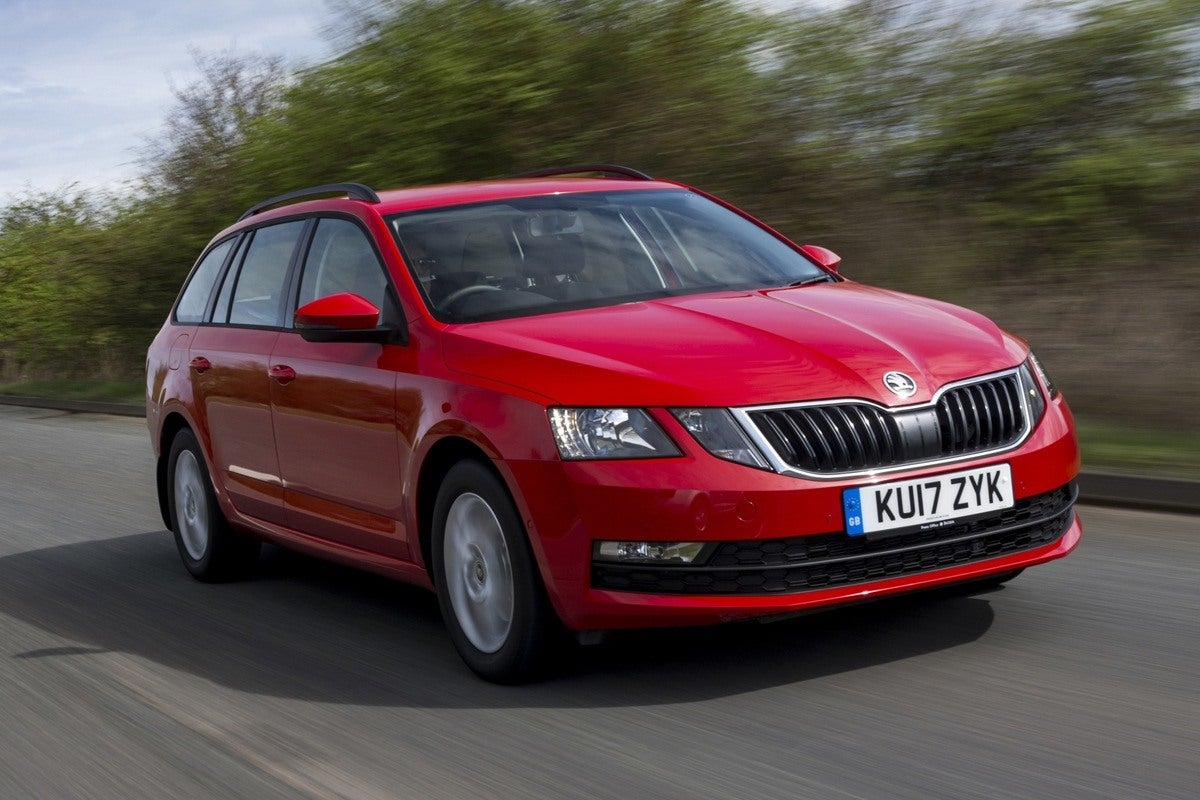 The Skoda Octavia represents excellent value for money if you're looking for a sensible family – it's more spacious inside than most of its competitors, but is cheaper to buy. It was also rated the sixth most reliable car in Honest John's satisfaction index with a 9.80 score.
It feels very solidly built inside and all models come with an infotainment screen that can mirror your phone's display using Apple CarPlay or Android Auto. You also get more rear legroom and a big boot than most other cars this price. It really is a great family car.
The Skoda gets the balance between comfort and switched-on handling just right and it's also available with an excellent range of engines. The 150PS petrol is a brilliant engine: smooth, quiet, quite quick but also cheap to run.
Hyundai Ioniq
Year launched: 2016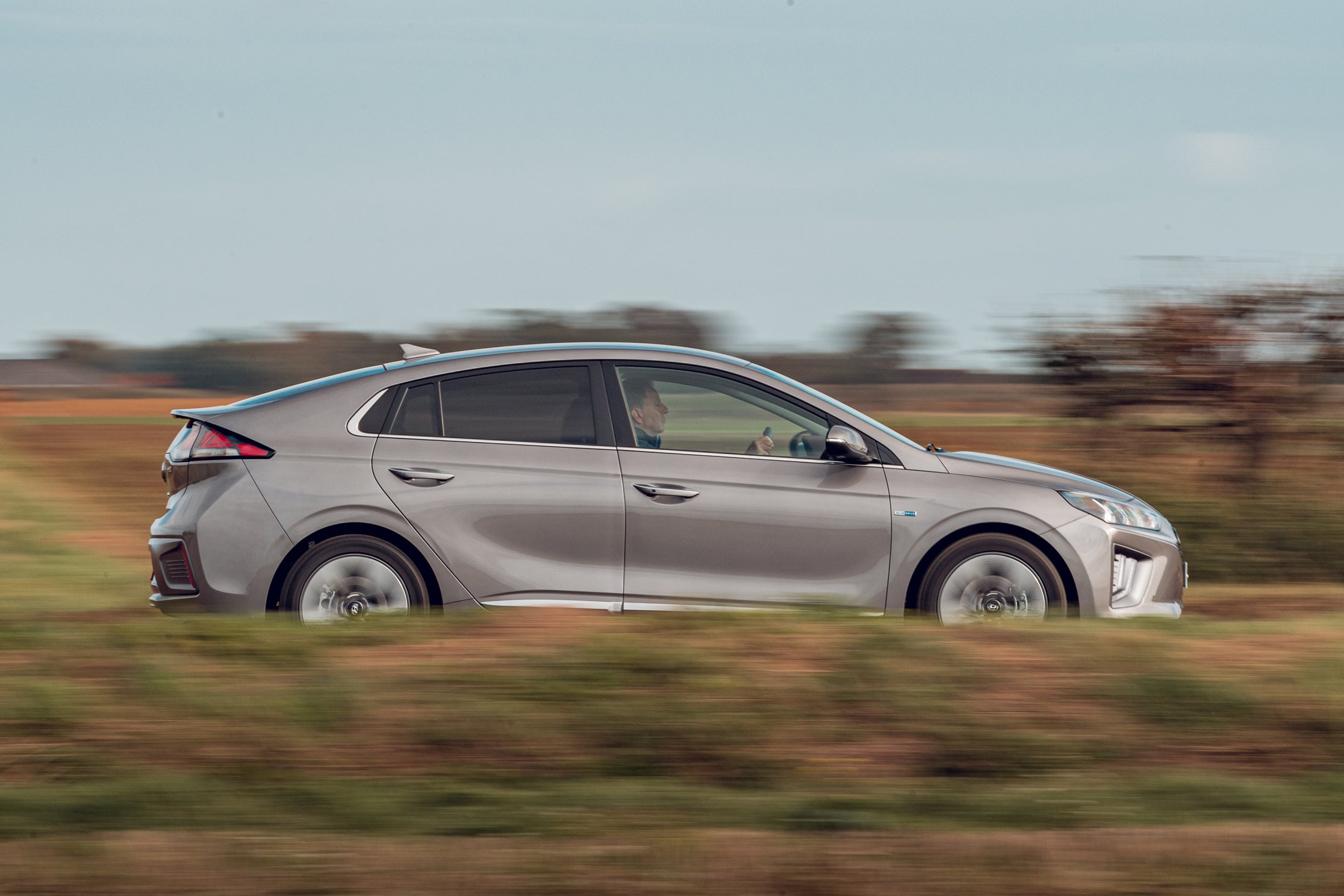 The Hyundai Ioniq is the Korean company's answer to the Toyota Prius – you can have it as a hybrid, a plug-in hybrid or as a pure electric car. It's also built like a tank, scoring 9.79 in Honest John's owner Satisfaction Index and coming as standard with a five-year 100,000-mile warranty.
Even if you go for the standard hybrid model, you can expect to see fuel economy of more than 80mpg and the plug-in hybrid model will be even cheaper to run, it's worth going for if you have somewhere to charge the battery. The Hyundai also benefits from a twin-clutch gearbox that moves through its gears quickly and smoothly.
The Hyundai has space for four adults, although its sloping roofline eats into the rear headroom, plus you get a big boot that'll carry a couple of large suitcases. You also get handy equipment like active cruise control as standard, so the Ioniq can accelerate and brake itself on the motorway.
Mazda CX-3
Year launched: 2015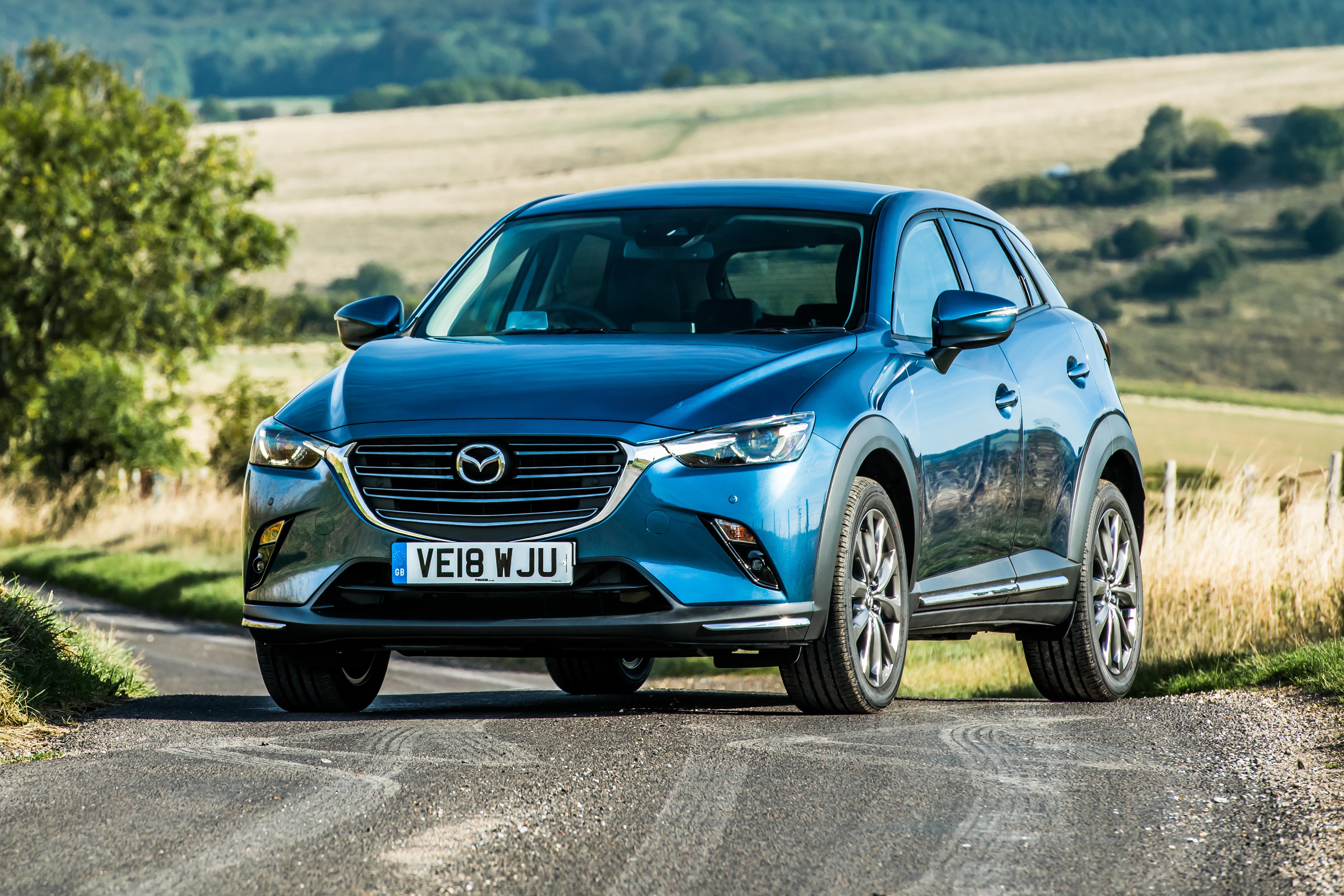 The Mazda CX-3 might not look like a tank but, coming seventh on our list of the most reliable cars with a score of 9.79, it's sure built like one. The Mazda CX-3 is a great choice if you want a stylish small SUV with a posh interior.
Inside, you get a seven-inch infotainment screen and the cabin is finished in leather and suede which makes a nice place to sit. The back seat will also accommodate all but the tallest of passengers and the boot is quite large for this size of car.
The Mazda is fun in corners thanks to its sharp steering and well-contained body lean, but it's also quite comfy on bumpy roads. You choose from two and four-wheel-drive models as well as between petrol and diesel engines.
Honda Jazz
Year launched: 2015

The Honda Jazz should be the top of your shortlist if you're looking for a small car that is extremely reliable – it got a 9.78 score in Honest John's user Satisfaction Index. It's comfortable, cheap to run and great if you're looking for a small car with lots of interior space.
Four adults will get reasonably comfortable in the Jazz and you also get a boot that's much larger than you'll find in other cars this size. The Jazz's party piece is its Magic Seats in the back, which pivot like cinema chairs so you can use the rear footwell to carry tall items.
The Honda's light controls make it an easy car to drive, as do its raised driving position and optional automatic gearbox, although we're a big fan of the manual. Both the Jazz's petrol engines are cheap to run and smooth.
Skoda Octavia
Year launched: 2013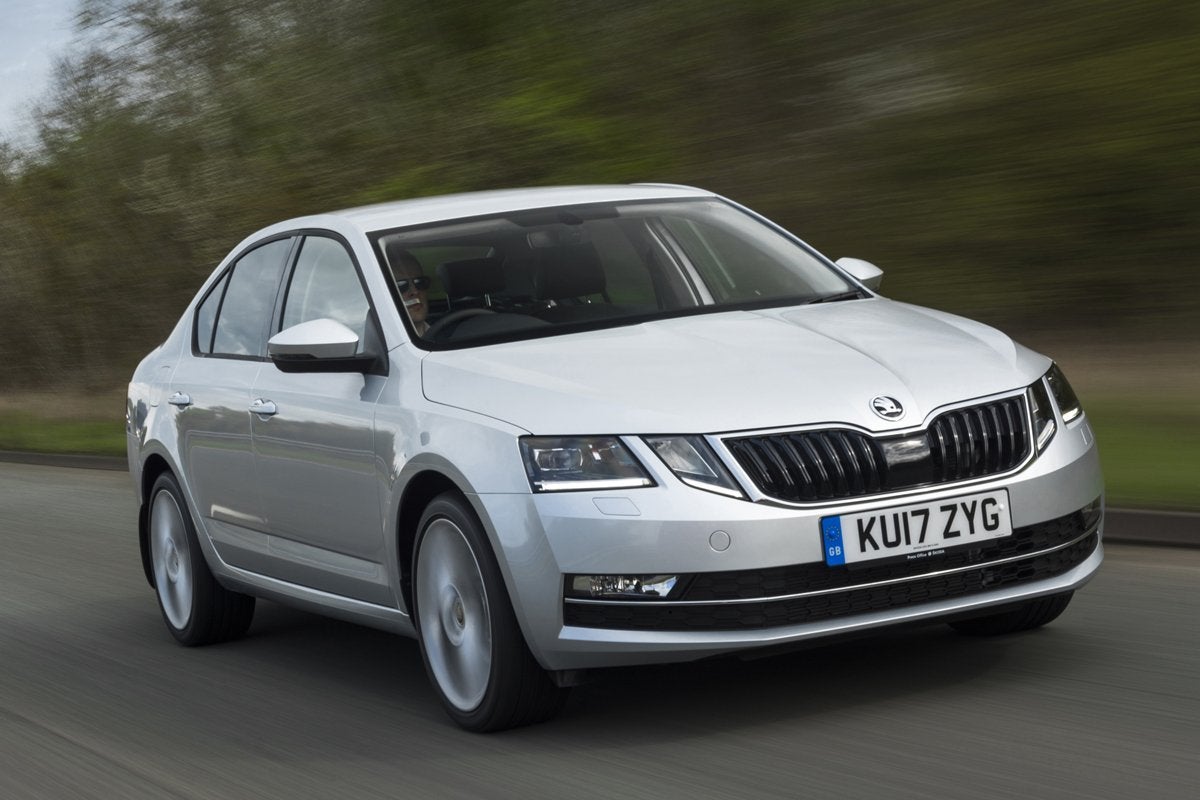 As the Skoda Octavia Estate features further up this lift, it's probably not a surprise to find the hatchback version of the same car a little further down. It scored 9.76 in Honest John's satisfaction survey thanks to its excellent reliability.
Like the estate, the Octavia hatchback feels solidly constructed on the inside and has an intuitive layout including an infotainment screen that takes seconds to get the hang of. Space is also excellent – most notably the spacious backseat and the humongous boot.
The Octavia is available with a great selection of engines. So you can choose from three and four-cylinder petrol and diesels, while the quick vRS borrows its engine from the Golf GTI. Whichever model you choose, the Skoda is easy to drive and comfortable.
According to our sister website Honest John's 2020 owner Satisfaction Index, Lexus scores higher than any other brand for reliability with an average 9.69 score out of ten. That's particularly impressive when you consider many Lexus models are fitted with sophisticated hybrid technology.
Honest John's Satisfaction Index gave the Toyota Prius 9.88 out of ten for reliability meaning it tops our chart of cars that are built like tanks. Not everyone likes the Toyota's futuristic looks but you're unlikely to complain about its incredible plus-80mpg fuel economy.
'Jeeps' is the short answer. On our sister website, Honest John, owners complained about their Jeep's poor build quality and the brand was awarded the lowest score for reliability – 8.33 out of ten – of all the cars listed on its Satisfaction Index. To add insult to injury, owners reported repairs are expensive.
Reviews of more cars that are built like tanks
Toyota Prius
1.8 VVTi Excel 5dr CVT
Manufacturer Approved
Listers Toyota Lincoln

Lincolnshire, LN63SR
PCP: £302.70/mo
Representative example: Contract Length: 36 months, 35 Monthly Payments: £302.70, Customer Deposit: £3,594.00, Total Deposit: £3,594.15, Optional Final Payment: £13,152.00, Total Charge For Credit: £3,379.65, Total Amount Payable: £27,340.65, Representative APR: 6.9%, Interest Rate (Fixed): 6.67%, Excess Mileage Charge: 4ppm, Mileage Per Annum: 10,000
Toyota Prius
1.8 VVTi Business Edition Plus 5dr CVT
Stoneacre Kia, Suzuki Durham

Durham, DH78AB
HP: £374.17/mo
Representative example: Contract Length: 36 months, 36 Monthly Payments: £374.17, Customer Deposit: £2,024.00, Total Deposit: £2,024.25, Total Charge For Credit: £1,999.37, Total Amount Payable: £15,494.37, Representative APR: 11.3%, Interest Rate (Fixed): 5.81%