Cars that are cheap to run

Written by
Russell Campbell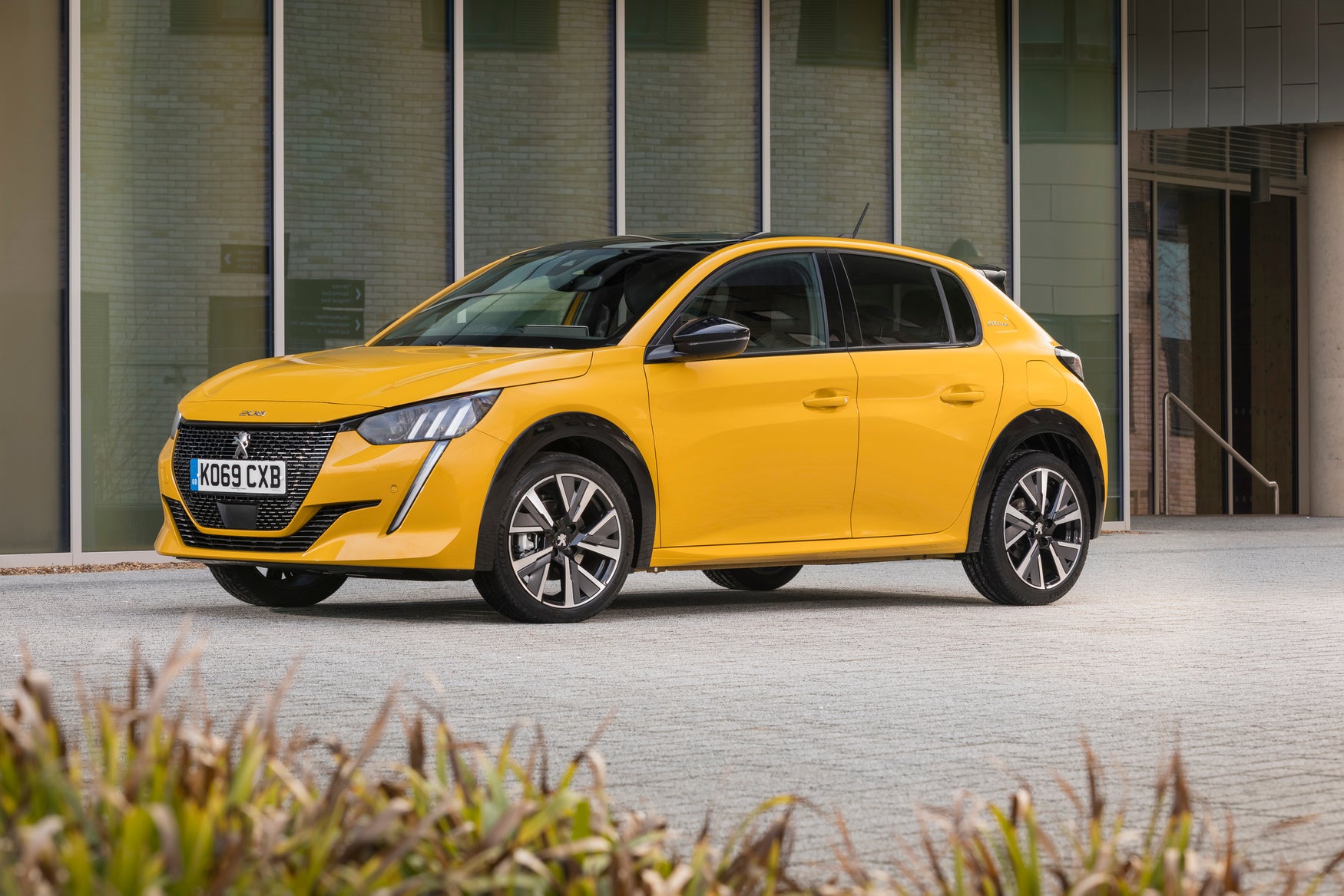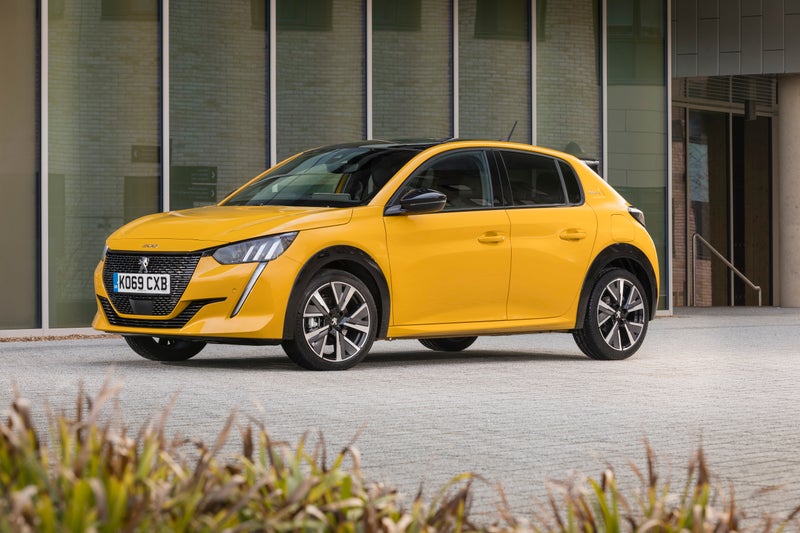 Bored of paying through the nose for fuel just to get from A to B? Then read this guide to the best cars that are cheap to run.
We have included a range of cars that cater for all requirements – from city cars ideal suited to scooting around town to SUVs and saloons happier pounding the motorways. We've featured a wide range of power too, including petrol, diesel and hybrid models.
Toyota Corolla
Year launched: 2019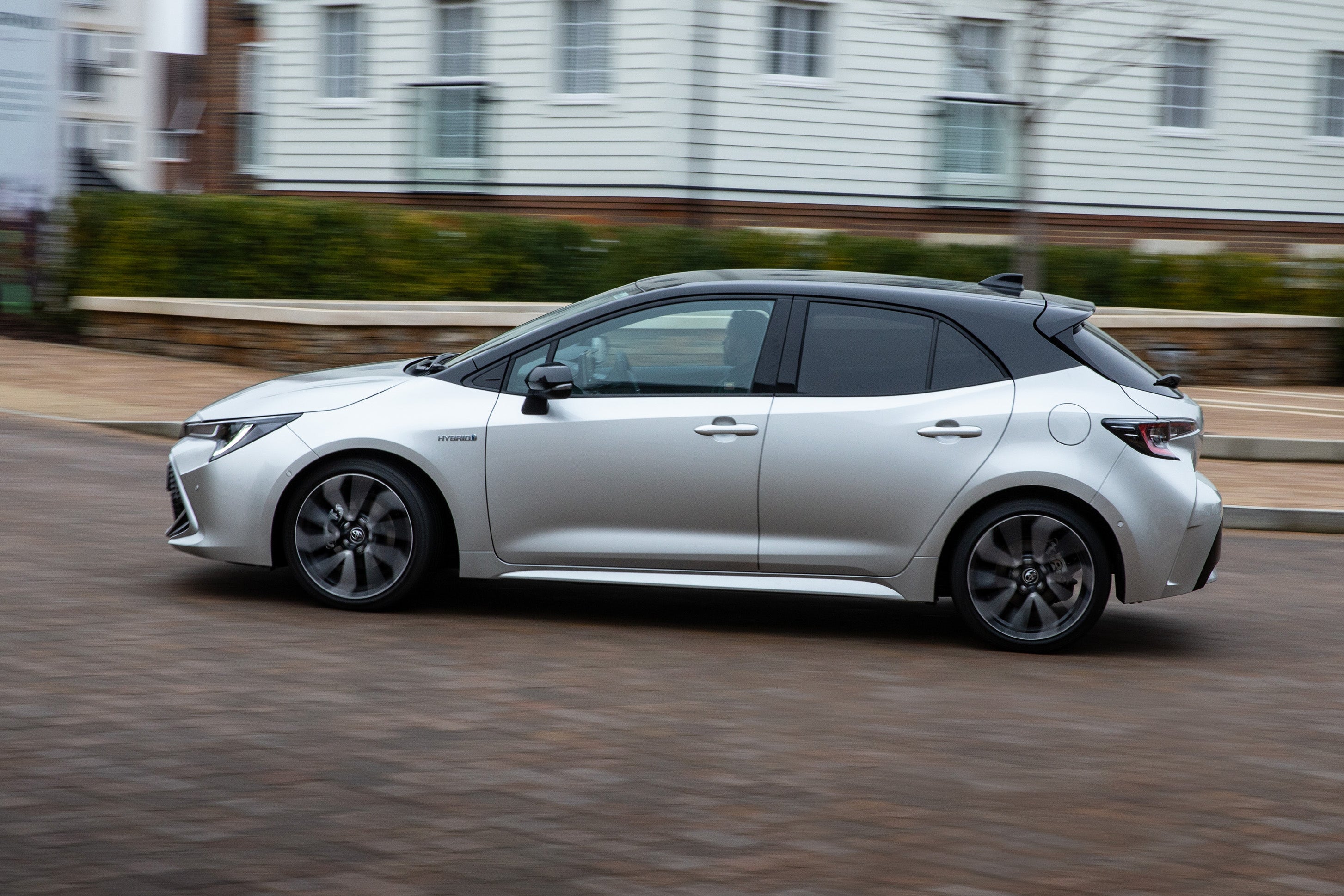 The Toyota Corolla is a great option if you're looking for a car that's cheap to run. It's stylish looking, is spacious and very well built inside. It's a very comfortable car to drive and capable of producing startling fuel economy.
That comes about thanks to its choice of petrol-electric hybrid engines. They can run on electric power alone for short distances so you'll regularly see fuel economy of more than 55mpg in town and there's no need to worry about plugging them in.
Inside, you get a large infotainment screen that can mirror your smartphone and all models come with a suite of autonomous driving tech that means they can accelerate, brake and steer themselves on the motorway.
Volkswagen Golf
Year launched: 2020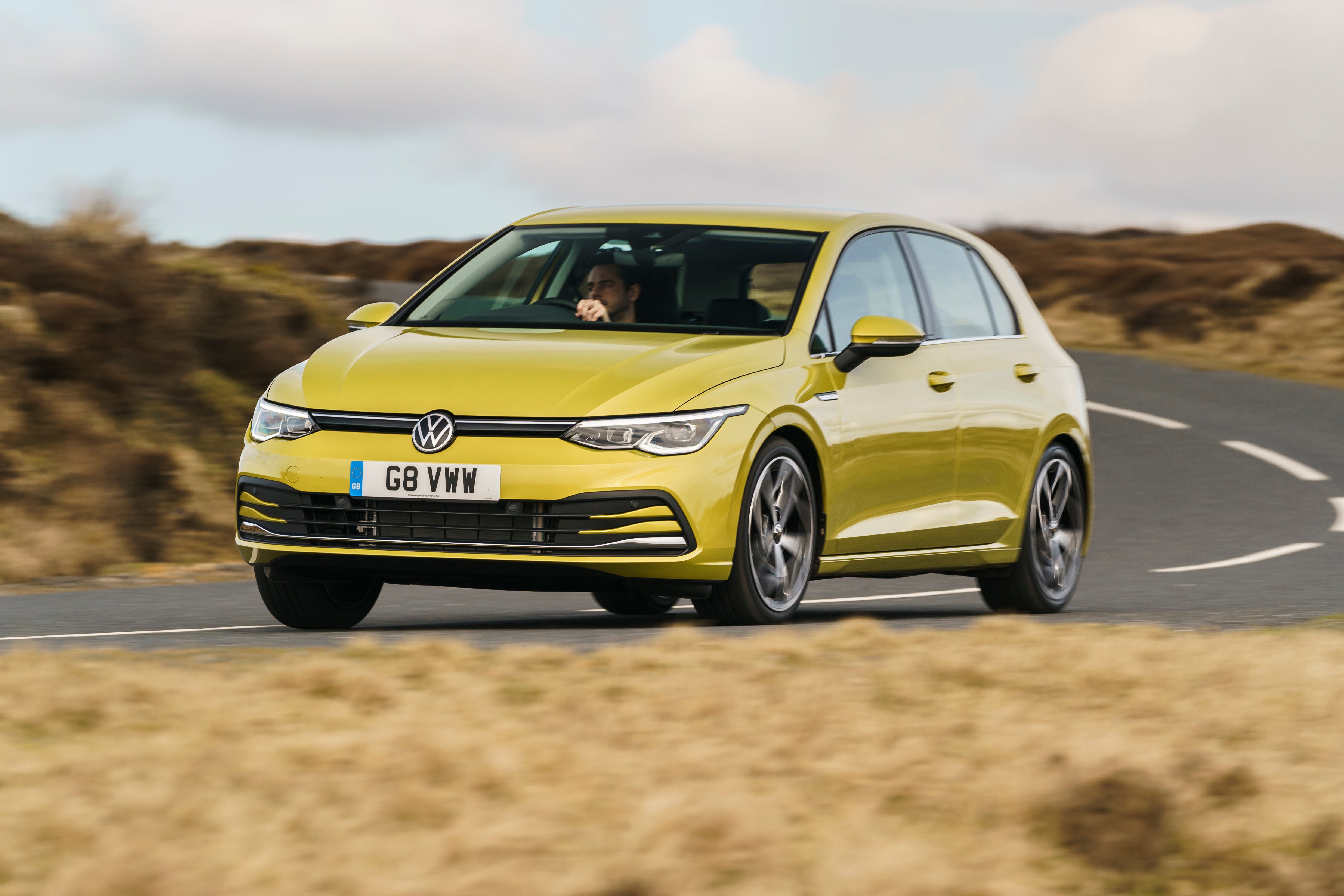 The Volkswagen Golf is one of the best all-rounders money can buy and the latest model is very cheap to run. It gets a fresh look and an extremely modern interior that slots in perfectly to the connected modern world.
It's available with a 150PS petrol engine that's smooth and quiet but also very cheap to run. Mild-hybrid technology means the new Golf gets an electrical boost when making off and can coast on the motorway, clever technology which means it has no problem returning more than 50mpg in a mixture of driving.
There isn't anything the Golf doesn't do well. It's nice to drive and its interior – complete with two large infotainment screens – looks and feels very modern. The cabin is also very well designed with a spacious back seat and a practical boot.
Skoda Superb iV Estate
Year launched: 2020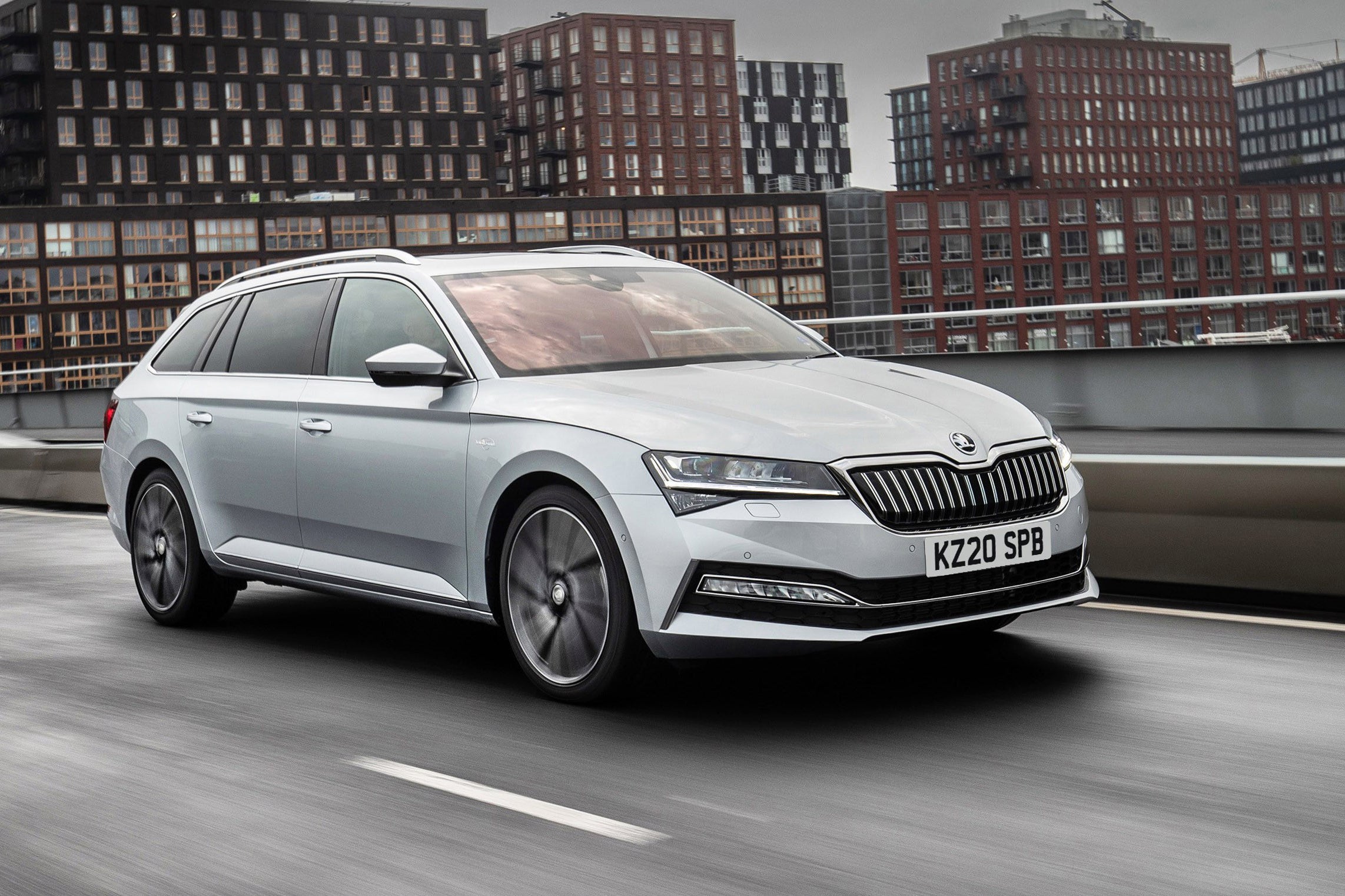 The Skoda Superb is one of our favourite family cars. It has classy looks and an interior that offers more space than you'll find in any other car for the money.
It's also cheap to run if you go for the iV petrol-electric hybrid model. It combines a 1.4-litre petrol engine with an electric motor and a large battery to deliver 218PS and an electric-only range of around 30 miles. So long as you have somewhere to charge the car, it means you can complete short journeys on cheap electric power.
Inside, the Superb has rear legroom to rival a limousine and a huge boot. It also feels very nicely made and is very intuitive to use.
BMW 3 Series
Year launched: 2019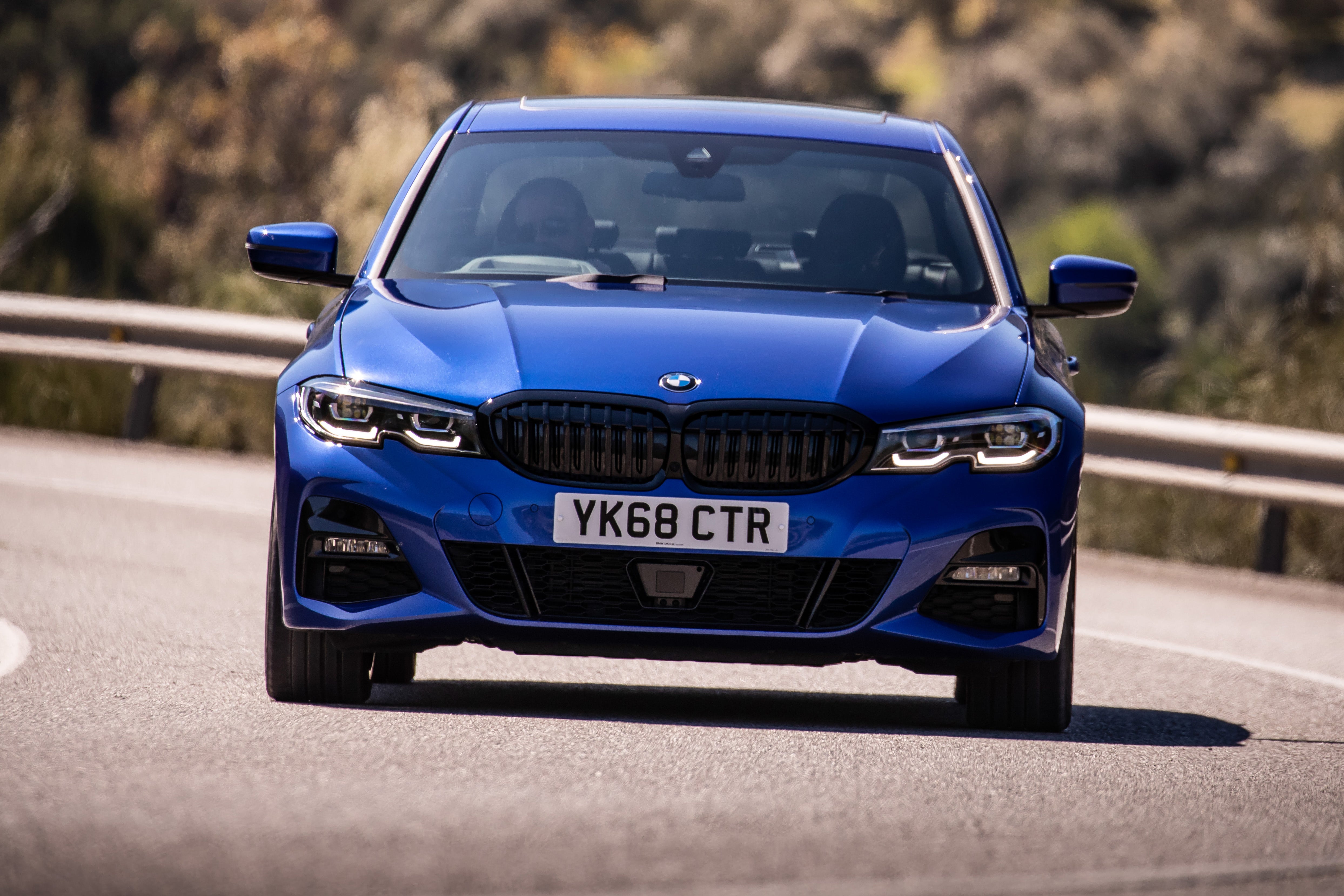 Diesel might have become a dirty word recently, but the fact is modern diesels are very clean and the BMW 3 Series 320d is one of the best. It's great-looking, posh inside and excellent to drive.
The 320d diesel produces 190PS so it's no slouch. It gets the 3 Series from 0-62mph in 7.2 seconds yet can return fuel economy of 50mpg in a mixture of driving. The driving experience is similarly well balanced because the 3 Series is quiet and comfortable, but also fun to drive.
Inside, the 3 Series feels very nicely built. It's got plenty of soft-touch plastics which are finished off with pretty trim pieces and a minimalist look thanks to the car's large infotainment screens. Space is also plentiful, there's room for four and the boot is large.
Kia Soul EV
Year launched: 2019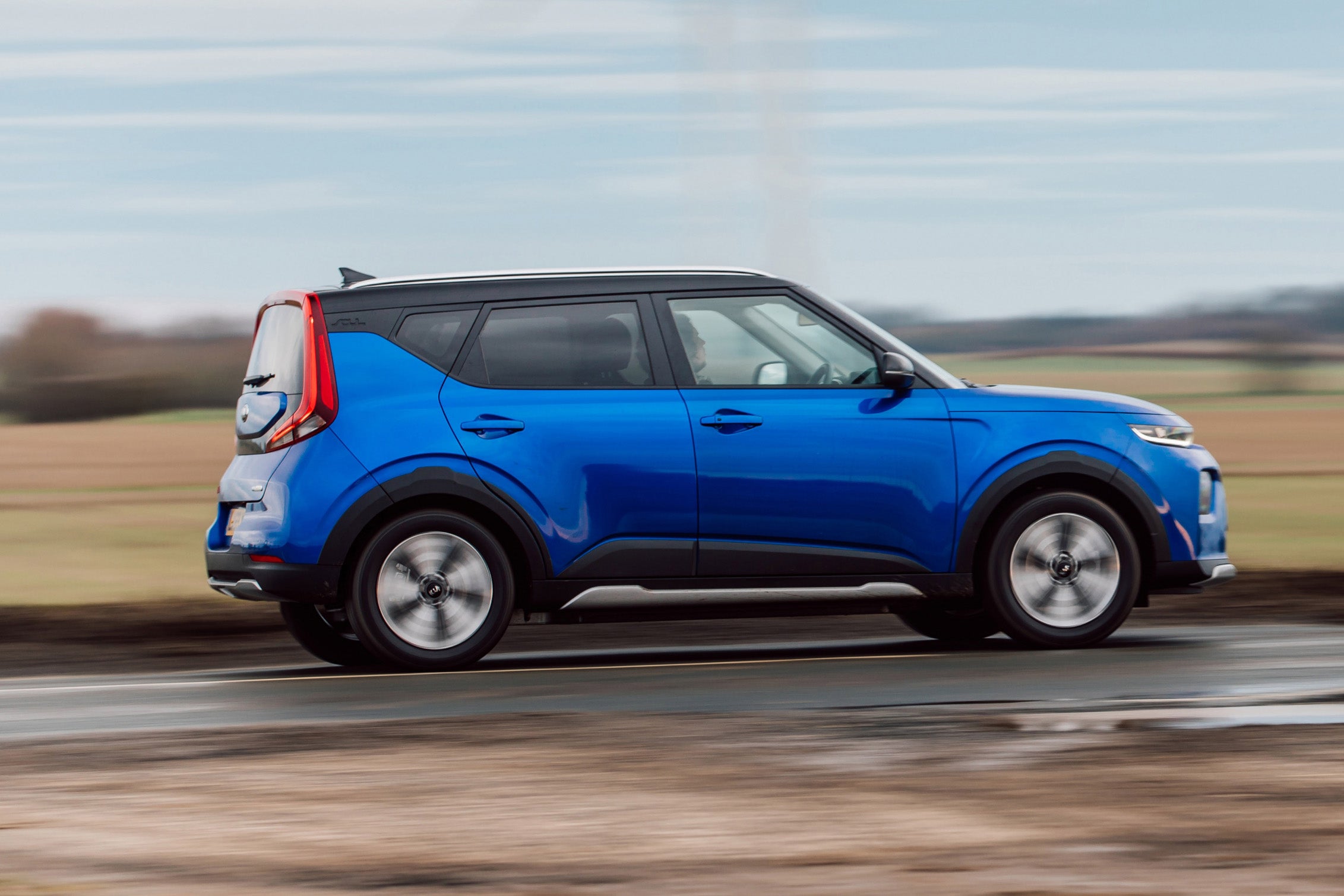 The Kia Soul is one of the best electric cars on sale and it makes lots of sense if you have somewhere to charge it at home. It comes very well equipped and its boxy SUV styling translates into a roomy interior.
It's powered by a powerful 204PS motor that can whisk you from 0-62mph in 7.3 seconds and because it only has one gear, it's very easy to drive. Meanwhile, a 200-mile range should be readily available and is impressive when you consider it costs about £10 to give the Kia a full charge at home.
Inside, it's very well equipped. You get a large infotainment screen, a leather interior, heated seats and a heated steering wheel. You also have room for four adults and a square boot that's easy to load up.
Lexus RX
Year launched: 2015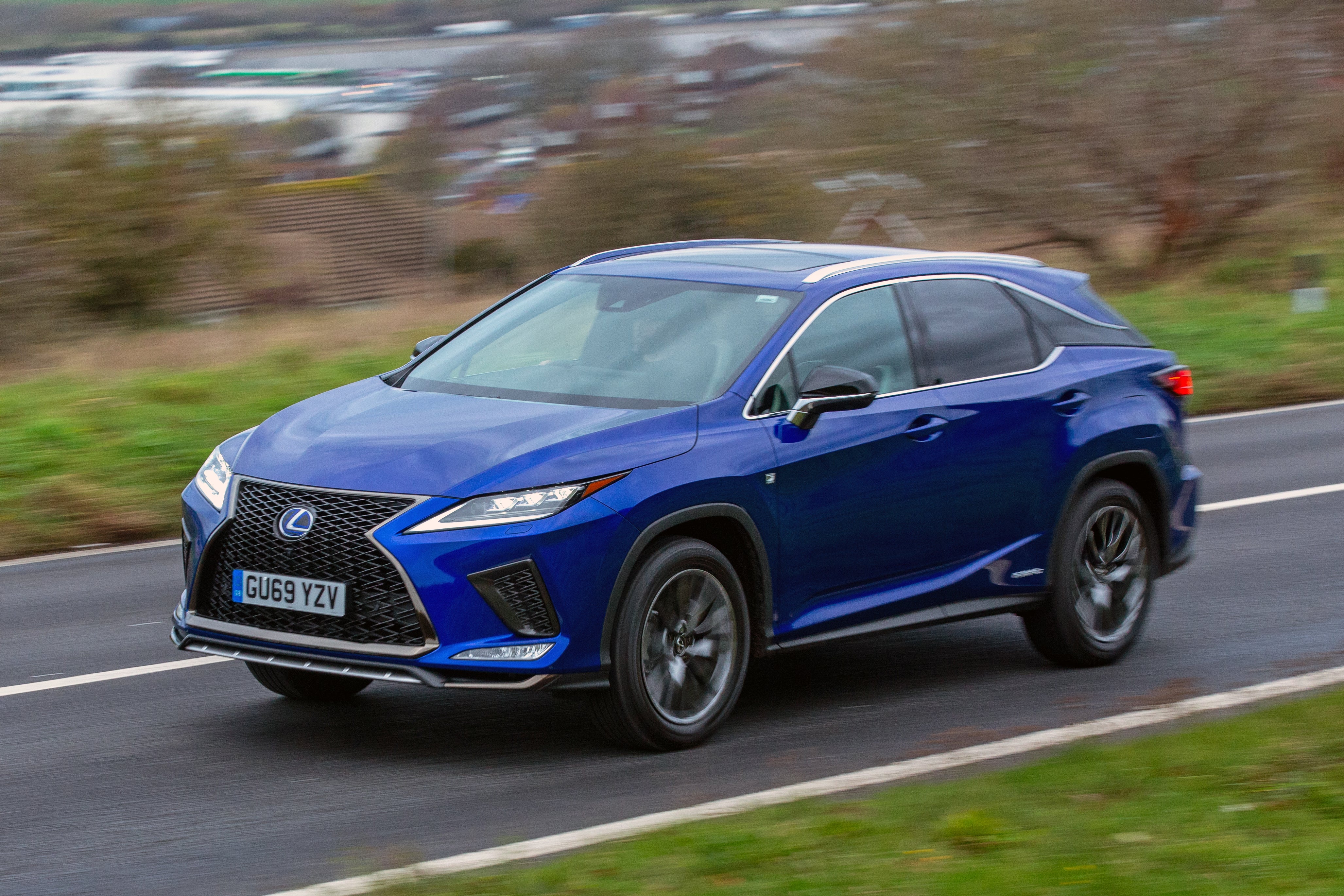 If you're looking for a posh, large and practical SUV but don't have somewhere to charge a plug-in hybrid, the Lexus RX is a great option.
Its petrol-electric hybrid engine suits the RX down to the ground. It's a very quiet setup, particularly in town where it can run on electric power for short periods and should return nearly 50mpg if you're gentle with the accelerator. When the speeds rise, though, you can call on the full performance of its six-cylinder petrol engine.
The Lexus is extremely well built inside and features soft leather and wood trims from Yamaha's piano division. It has room inside for four tall adults and the boot is large and square.
SEAT Ibiza
Year launched: 2017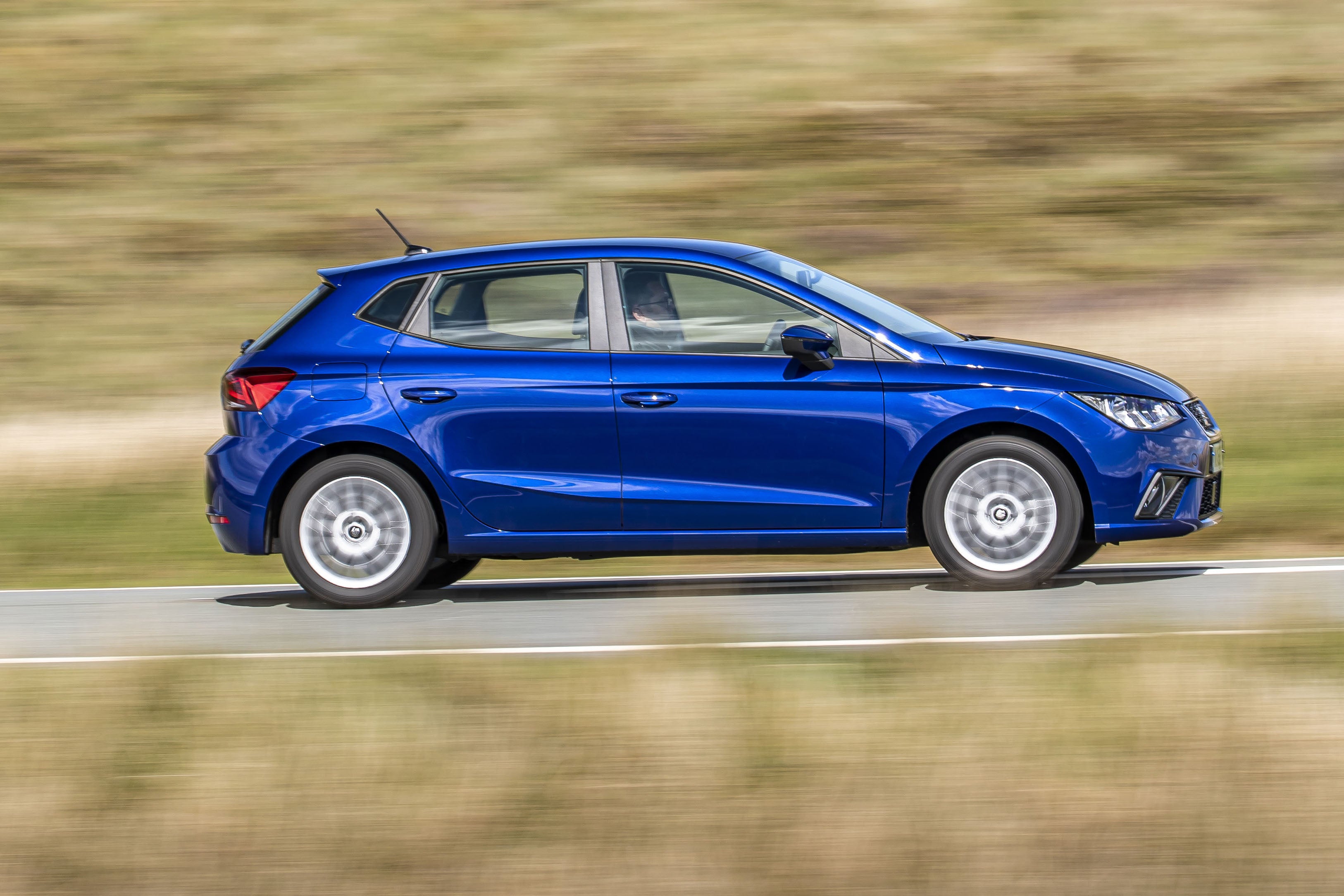 You don't have to buy a fancy hybrid EV to get cheap running costs, a small car with a petrol can also be very cheap to run and the SEAT Ibiza is one of the best examples.
Its 95PS petrol engine is quite nippy but it can also return very impressive fuel economy – 50mpg is easily achievable and you'll get even more than that on the motorway. The SEAT is spritely to drive on country roads, very easy to manoeuvre in town and very quiet at a cruise for a small car.
It's very well designed, too. It's solid on the inside and most models get a large infotainment screen. Your driver's seat comes with lots of adjustment, adults will be happy in the back and the boot is bigger than you get in some larger models.
BMW X5 PHEV
Year launched: 2019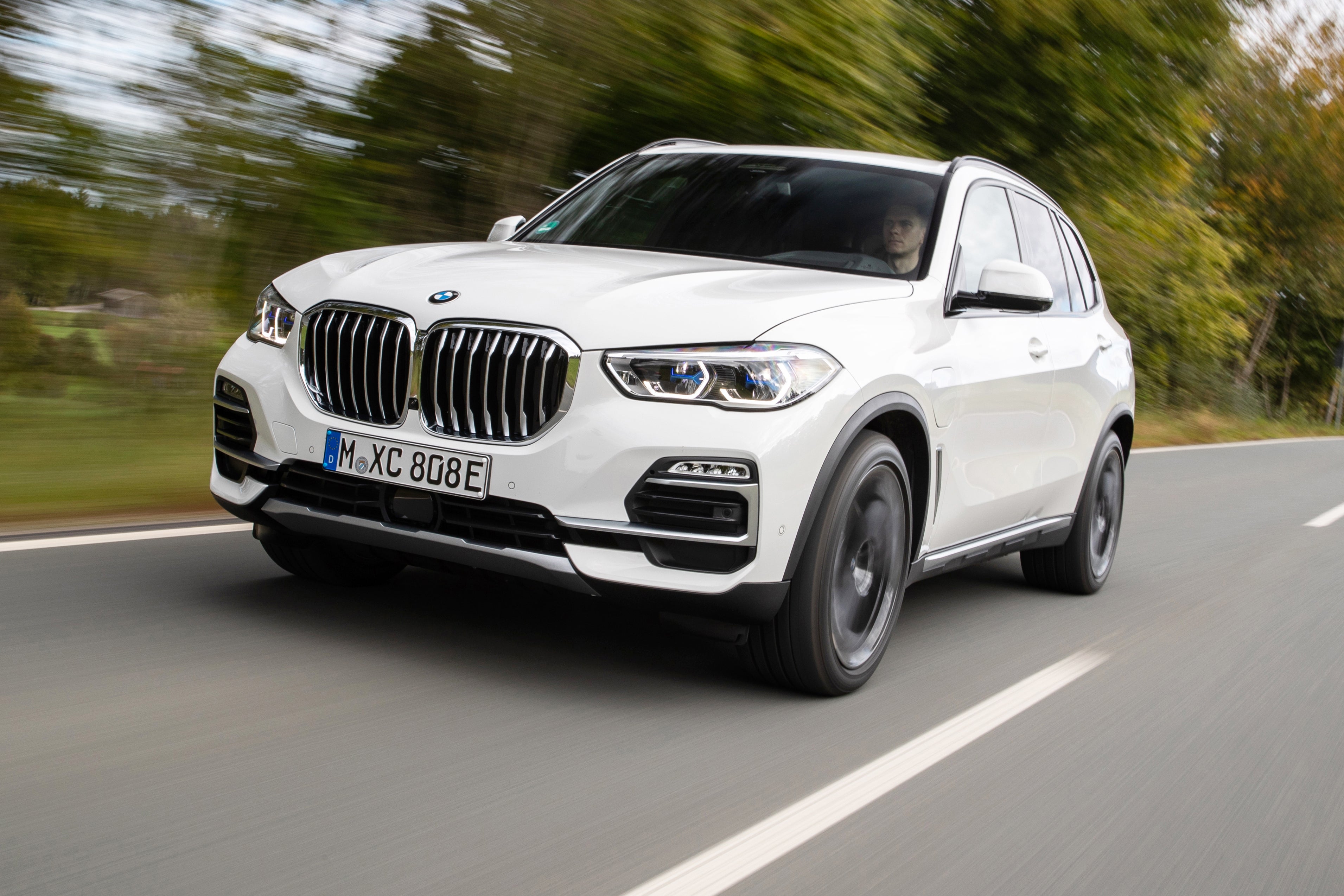 The BMW X5 PHEV's ability to travel for 54 miles – roughly double what rivals manage – on electric power alone makes it one of the cheapest SUVs to run if you do most short journeys and have somewhere to charge it.
The beauty of the X5 is that it's also got a twin-turbocharged petrol engine which you can call on if you have longer trips. It gives the X5 a hot-hatch worrying turn of pace away from the traffic lights and, despite its weight, the X5 is composed and has plenty of grip in corners.
The X5 feels very posh inside and you get a large infotainment touchscreen that recognises voice commands as well giving you a handy iDrive control between the two front seats. It's got masses of room in the front and even tall adults will have loads of room in the back. Factor in the huge boot and the X5 is one of the most spacious cars here.
Skoda Citigo
Year launched: 2012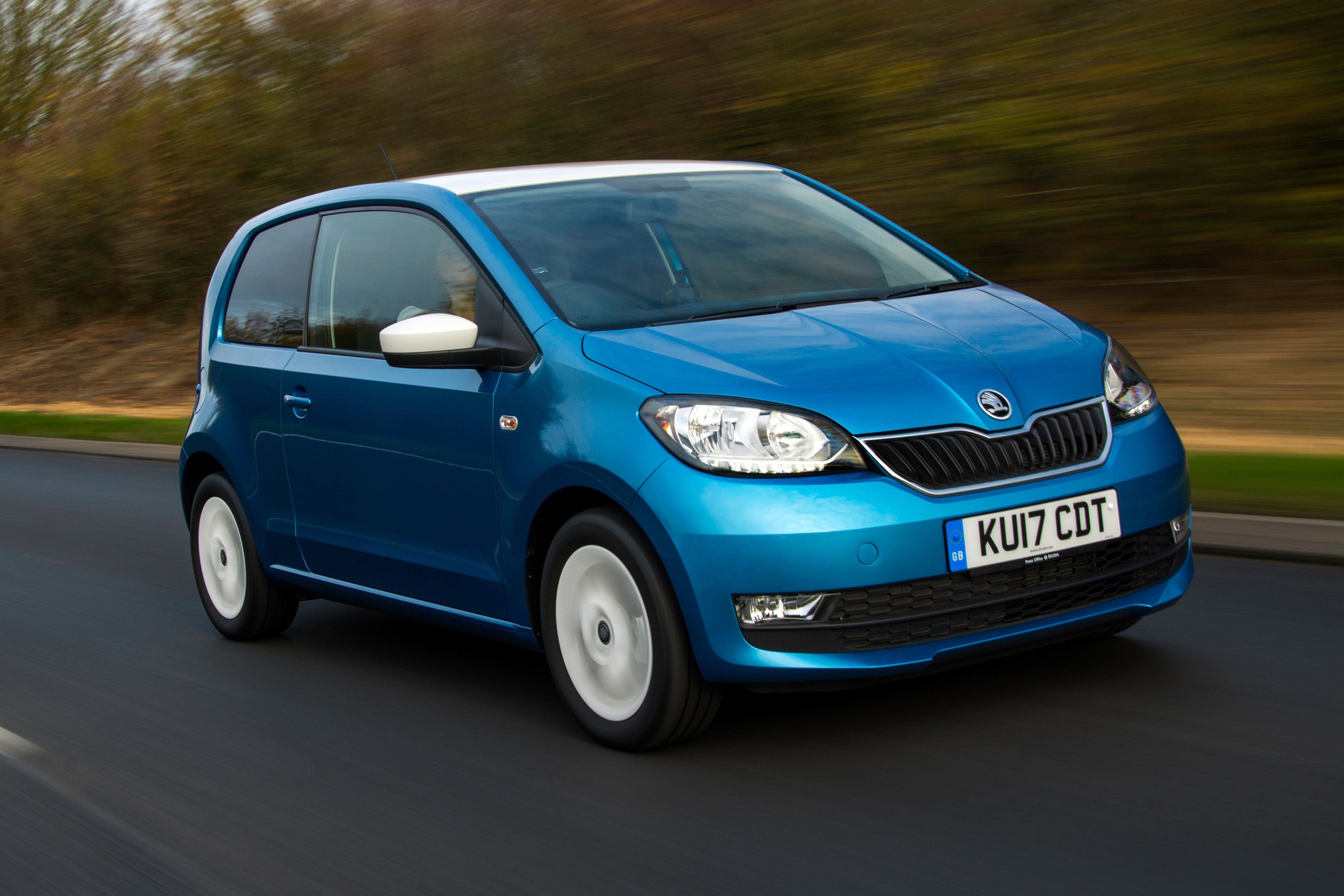 The Skoda Citigo isn't just cheap to run, it's cheap to buy – but its strength is that you never feel like you have gone for the budget option. It's smart inside and very comfortable for a small car.
In a car as light as the Citigo, Skoda's small 1.0-litre petrol engine is all you need. It makes the car feel brisk in town and isn't shockingly slow and noisy on the motorway. It should also return an easy 55mpg in a mixture of driving.
The Citigo might be small, but it squeezes as much space as possible from its diminutive dimensions, four adults will just about squeeze inside and the boot will swallow a couple of bags of shopping.
Peugeot 208
Year launched: 2019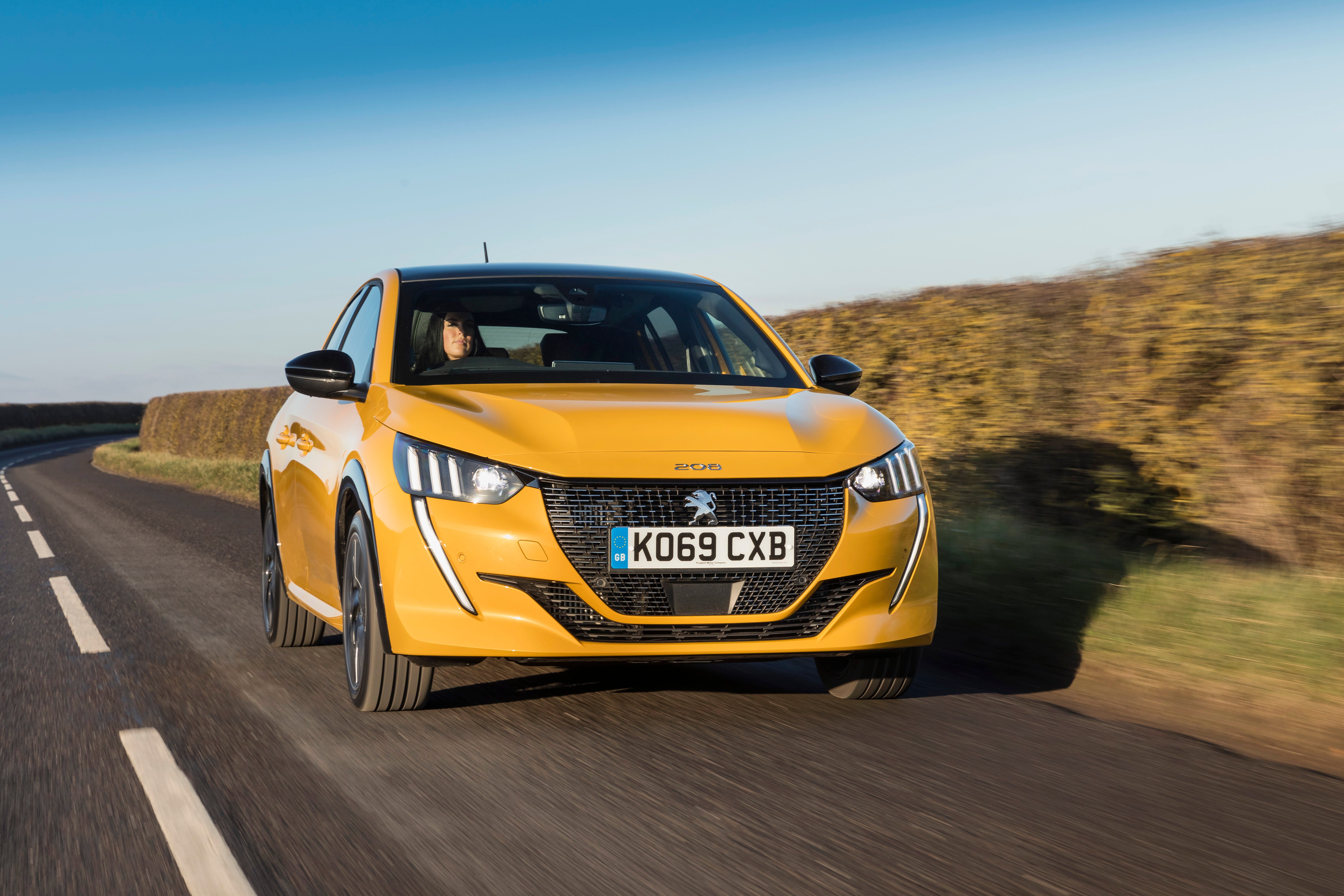 Peugeot used to have a great name for building appealing small cars but it lost its way with the old 206 and 207 models. The 208 represents a return to form thanks to its striking design and modern interior.
It's also very economical if you go for the 100PS diesel engine which can return fuel economy of more than 70mpg without issue. It's a punchy engine that suits long motorway drives and the 208's cabin is very quiet at cruising speed.
Its interior matches the exterior's striking design. Sculpted and angular, you can have it with two large infotainment screens that feature pretty graphics and animations. Like the best new small cars, it's also got a surprising amount of room in the back.
The cheapest car to run depends on your circumstances and the kind of driving you cover. If you have somewhere to charge it at home and only make short trips, an electric car is very cheap to run. If you cover about 10,000 miles a year a petrol car probably makes the most sense – you have to cover a lot of miles per year to make up the extra you'll pay to buy and run a diesel. Plug-in petrol-electric hybrids (PHEVs) make sense if you have a short commute and somewhere to top up the battery - you should be able to get to-and-from work on cheap electric power alone. Finally, while diesel is becoming an increasingly dirty word, modern diesels are very clean and they still offer some of the cheapest running costs if you cover lots of miles.
The Dacia Sandero gives you the best mixture of a cheap price and cheap running costs. The 90TCe petrol starts from £9945 and returns fuel economy of up to 53.3mpg – better than the cheaper 75PS model.
The cheapest cars to own and maintain tend to be small petrol models. They're a lot less complex than modern diesel and tend to be more reliable as a result. According to whocanfixmycar.com, the now-defunct Fiat Punto has the cheapest annual maintenance costs at £255.
Reviews of more cars that are cheap to run
Toyota Corolla
2.0 VVT-i Hybrid Excel 5dr CVT
Manufacturer Approved
Steven Eagell Toyota Letchworth

SG61EF
PCP: £558.47/mo
Representative example: Contract Length: 36 months, 36 Monthly Payments: £558.47, Customer Deposit: £3,298.00, Total Deposit: £3,298.50, Optional Final Payment: £558.47, Total Charge For Credit: £1,413.42, Total Amount Payable: £23,403.42, Representative APR: 4.9%, Interest Rate (Fixed): 2.52%, Mileage Per Annum: 10,000
Toyota Corolla
1.8 VVT-i Hybrid Icon Tech 5dr CVT
Manufacturer Approved
Listers Toyota Coventry

Warwickshire, CV34FJ
PCP: £250.53/mo
Representative example: Contract Length: 36 months, 35 Monthly Payments: £250.53, Customer Deposit: £2,998.00, Total Deposit: £2,998.65, Optional Final Payment: £11,051.00, Total Charge For Credit: £2,827.20, Total Amount Payable: £22,818.20, Representative APR: 6.9%, Interest Rate (Fixed): 6.67%, Excess Mileage Charge: 4ppm, Mileage Per Annum: 10,000
Toyota Corolla
1.8 VVT-i Hybrid Trek 5dr CVT
Manufacturer Approved
Listers Toyota Cheltenham

Gloucestershire, GL519DT
PCP: £331.68/mo
Representative example: Contract Length: 36 months, 35 Monthly Payments: £331.68, Customer Deposit: £3,592.00, Total Deposit: £3,592.50, Optional Final Payment: £12,018.00, Total Charge For Credit: £3,269.30, Total Amount Payable: £27,219.30, Representative APR: 6.9%, Interest Rate (Fixed): 6.67%, Excess Mileage Charge: 4ppm, Mileage Per Annum: 10,000