Cars that are fun to drive

Written by
Russell Campbell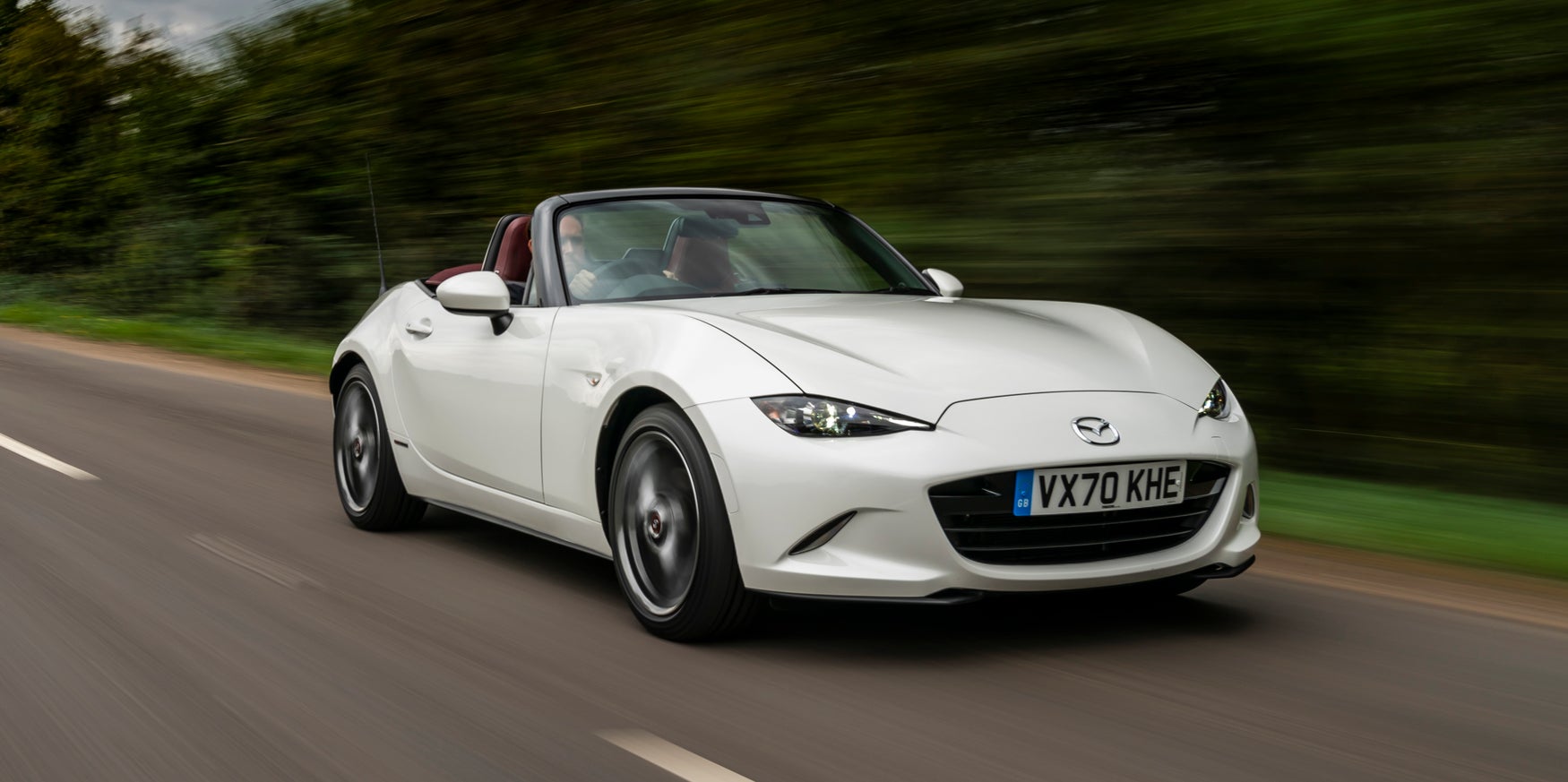 This list of the best cars that are fun to drive contains ten cars that'll have you grinning like a Cheshire Cat the minute you slip behind the wheel. All these cars share one thing in common – they're great to drive.
That said, this list is not exclusive to two-seater sports cars, we have handpicked a broad range of models with everything from saloons to coupes, estates and SUVs. If you're looking for a car that is fun to drive but will also fit into your life, you'll find it here. So keep reading for heycar's guide to the best cars that are fun to drive.
Porsche 718 Cayman
Year launched: 2016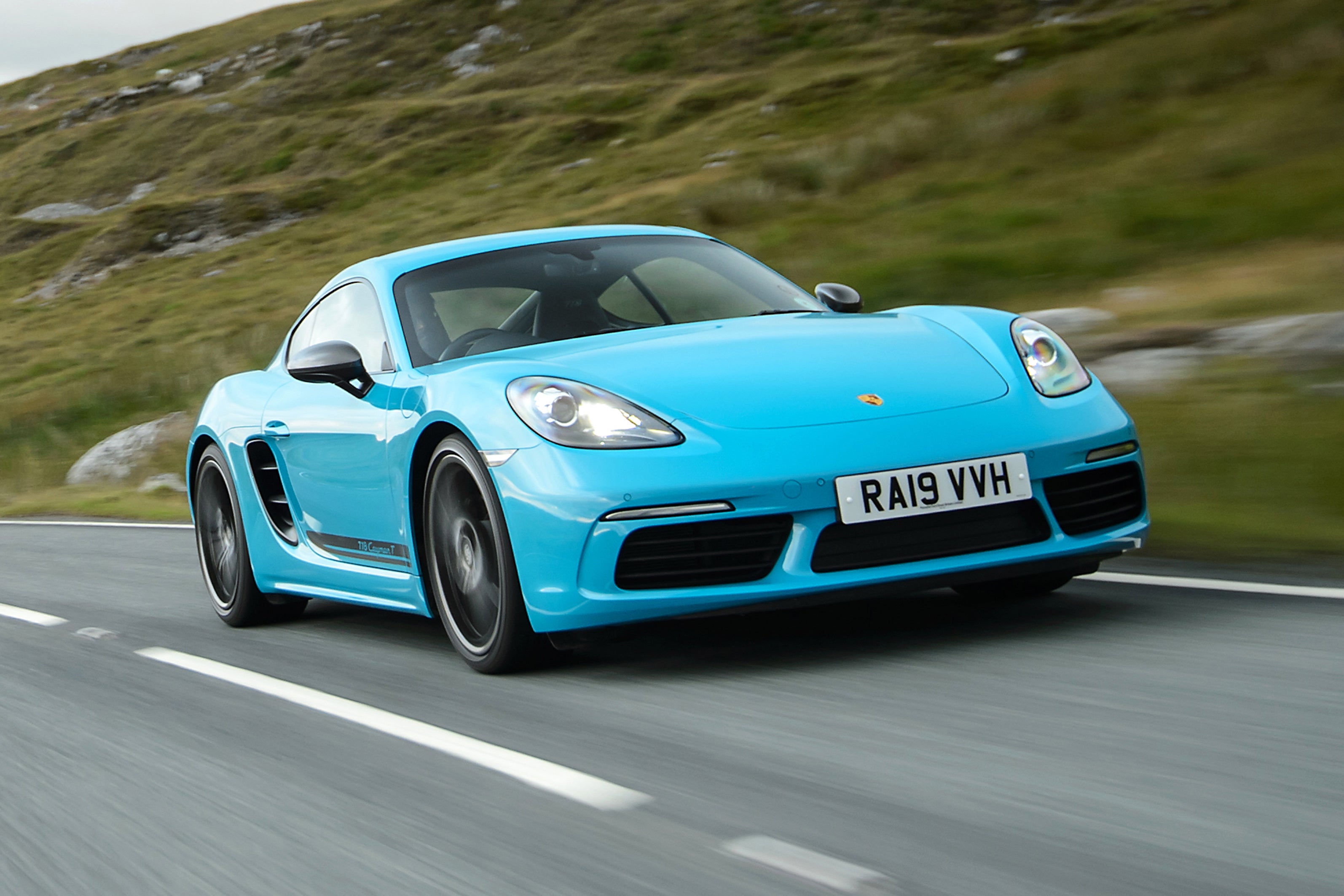 If you're looking for a serious driving tool then the Porsche 718 Cayman is impossible to overlook. Okay, so it's not a cheap car, but the fact that it's better to drive than models costing twice as much (and more) means it really does offer excellent value if you want a serious driving machine.
Like an F1 car, the Cayman is mid-engined which gives it superb balance in corners – it'll grip hard as you go into bends and has excellent traction when you power out of them. Meanwhile, the suspension's damping smooths out road chatter but never feels uncomfortably firm and the brakes are strong. To get the full Porsche experience, you'll want to choose either the GTS or GT4 which have a magical flat-six engine note that the punchy four-cylinder models can't match.
Whichever version you go for, the Porsche feels beautifully built inside and is surprisingly practical, boasting both a front and a rear boot.
Mazda MX-5
Year launched: 2015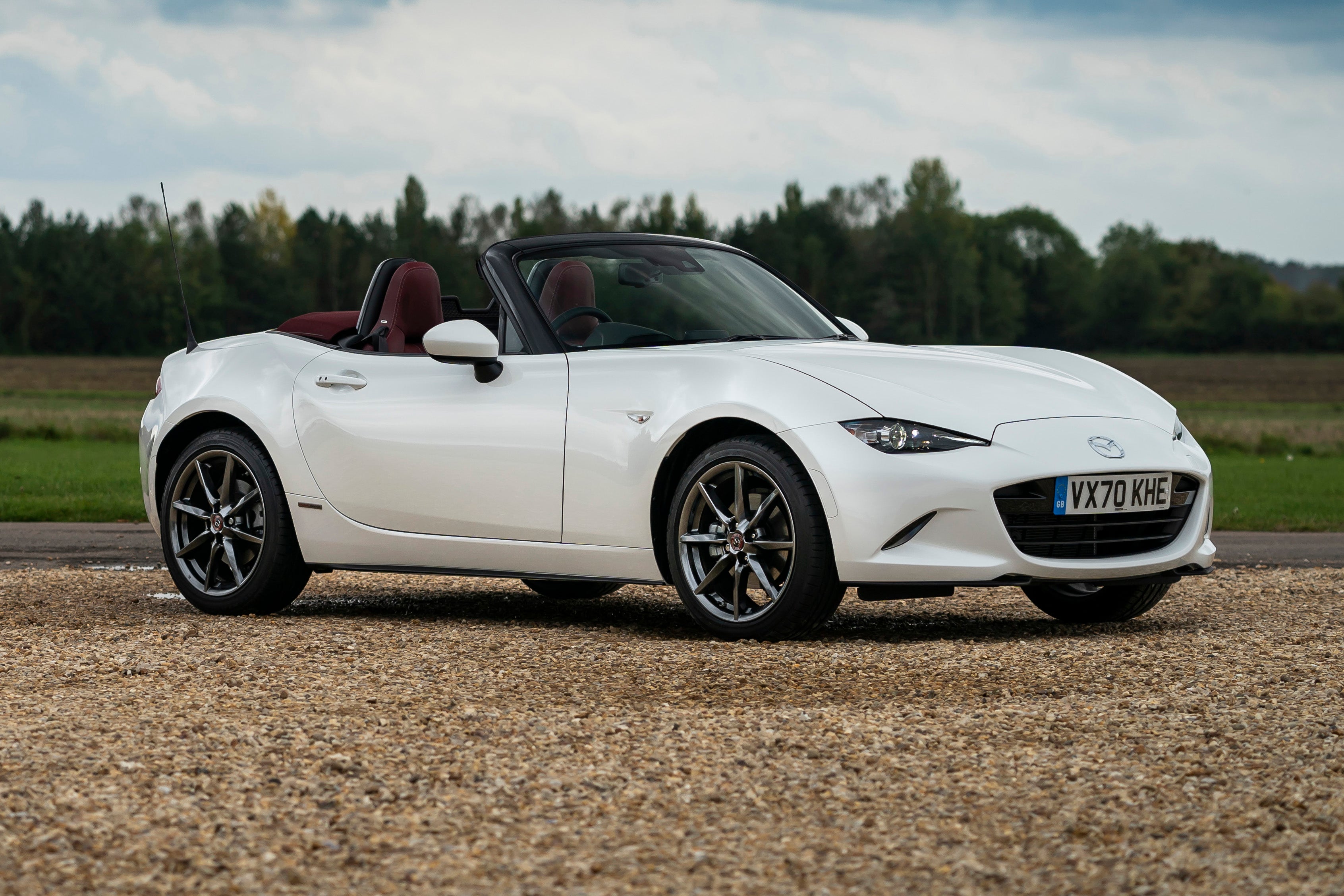 The Mazda MX-5 offers you more bang-for-buck than any other car on this list with examples of the current model starting from around £10,000.
That buys you a pretty little sports car with a choice of rorty, free-revving petrol engines. Its steering is quick, the gear shift is slick and the Mazda's rear-wheel-drive setup means you can nudge the back end out on slow corners. In a word, it's fun. Lots and lots of fun.
Yet it's also surprisingly practical (within the constraints of being a two-seater sports car, anyway). Its boot will happily swallow a large soft bag, it's manual soft-top roof works a treat and is one less thing to break, it doesn't cost the earth to run and it'll be reliable. We like it a lot.
Ford Fiesta ST
Year launched: 2018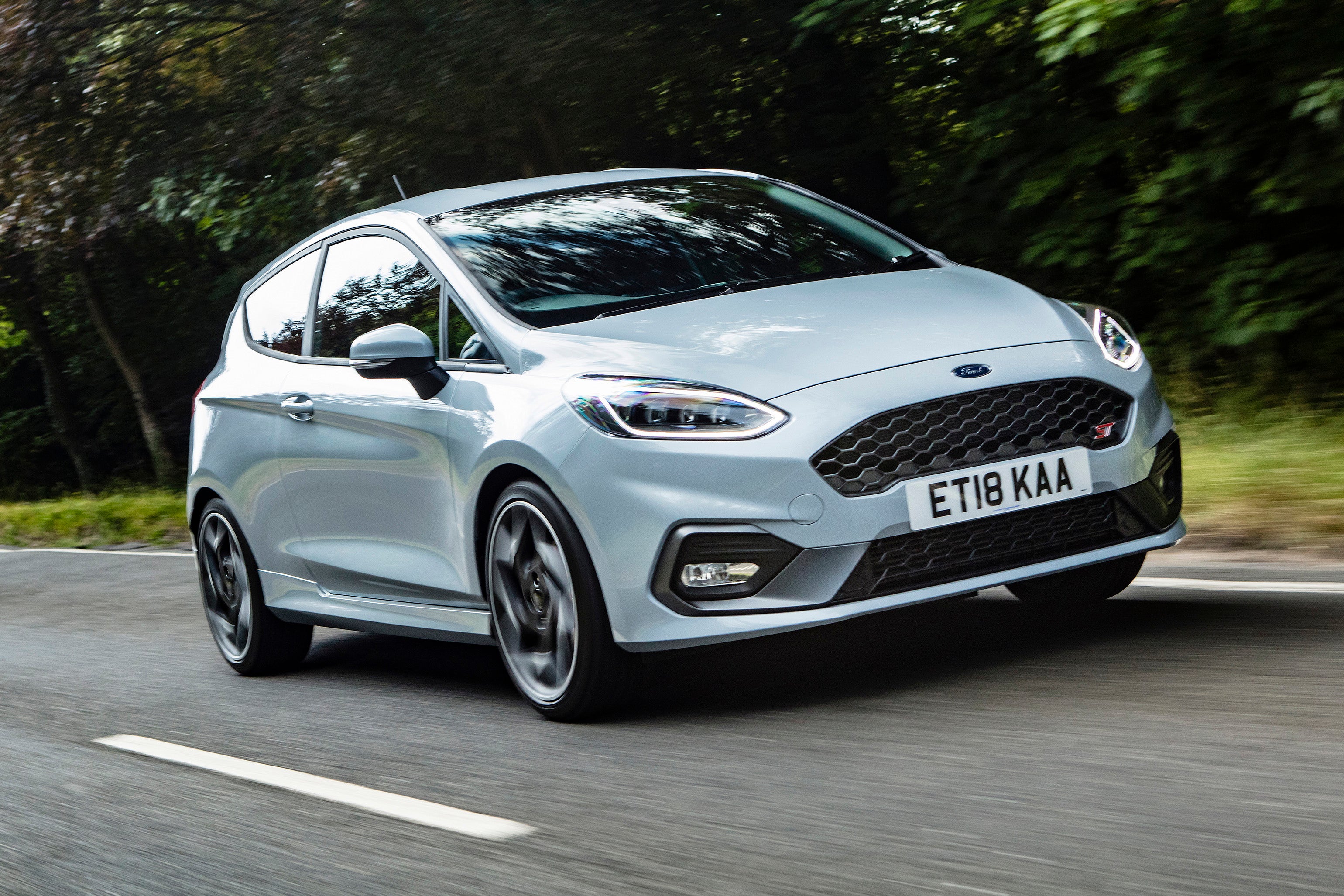 Hot hatches mix the everyday practicality of a family hatchback with the performance of a sports car and the Ford Fiesta ST is one of the best examples currently on sale.
Its 200PS 1.5-litre three-cylinder petrol engine delivers serious punch in combination with an exhaust note that has more crackles and pops than a giant's bowl of Rice Krispies. The Fiesta's steering is pin-sharp and body control is excellent. Go for the optional Performance Pack and you also get a limited-slip differential which lets the ST power out of corners like the front tyres have sprouted claws.
When it's all said and done though, this is still a Fiesta. So it's relatively frugal on fuel, has space for four adults and a boot that'll swallow a couple of suitcases.
Volkswagen Golf GTI
Year launched: 2013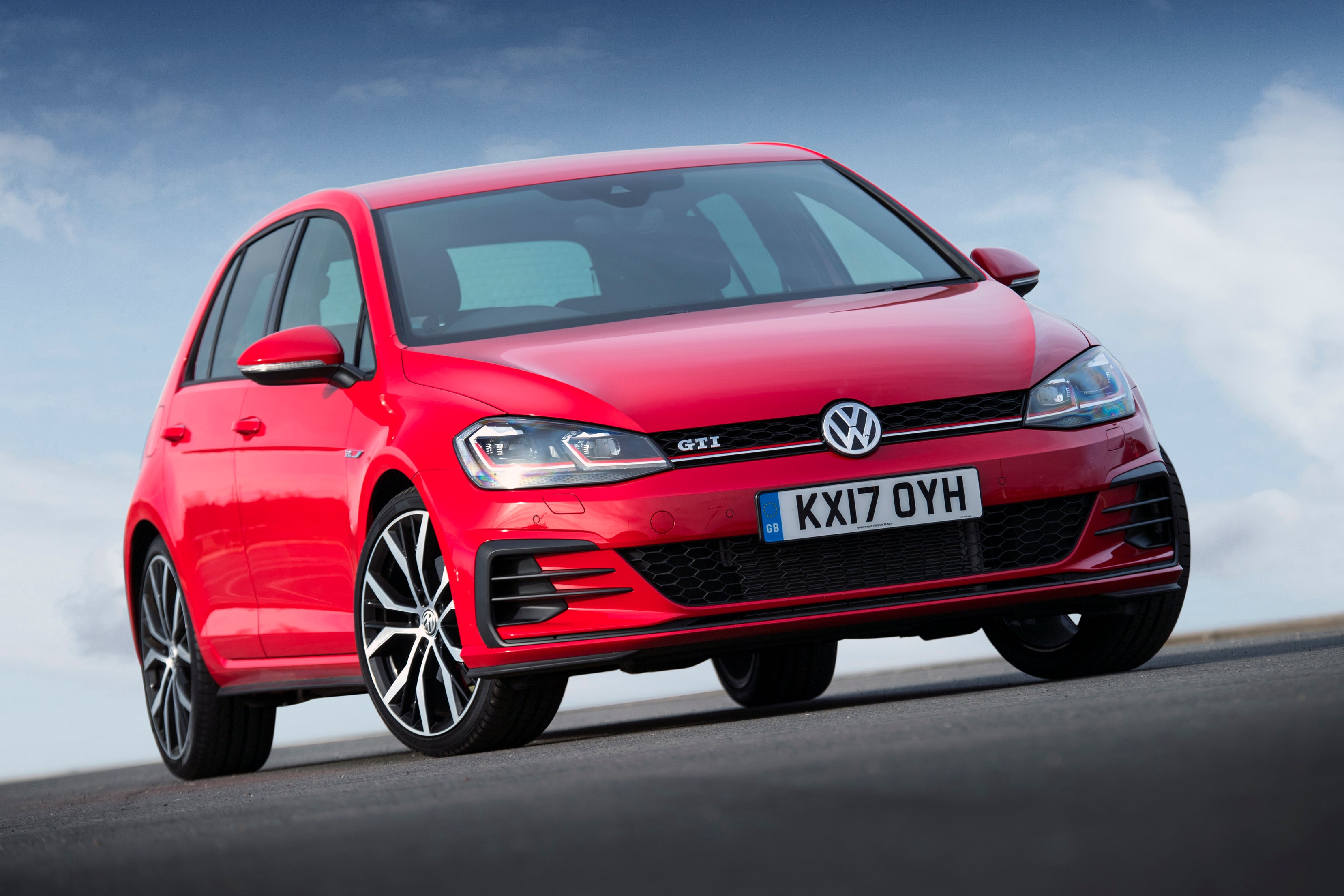 If you're talking about cars that are fun to drive then you can't not talk about the Volkswagen Golf GTI. No other car gets the blend of fun and usability quite so right.
The recipe is simple: take a standard Golf, give it sportier looks inside and out, fit it with stiffer suspension, bigger brakes and, a more powerful (245PS) engine and, eh voila, you have a Golf GTI. For the MK7 model, Volkswagen focussed less on straight-line performance and more on making the GTI fun-to-drive in corners.
This being a Golf, though, the GTI looks calm and understated on the outside, is practical and feels beautifully built on the inside.
Toyota GT86
Year launched: 2012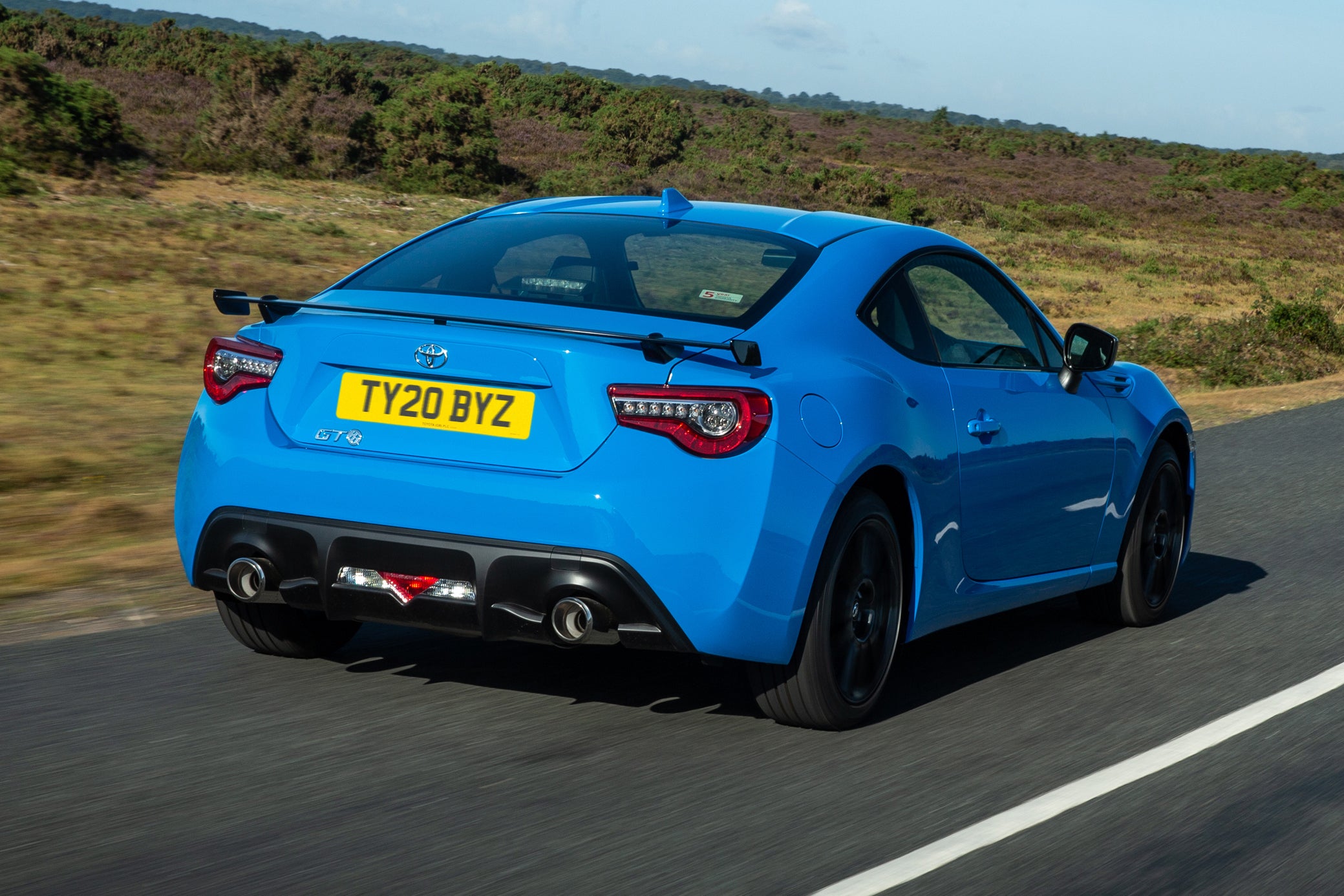 In a world where even everyday cars offer serious power and bewildering levels of cornering grip, the Toyota GT86 goes its own way – by offering not much of either.
Driver engagement is the name of the game and – with a rear-wheel-drive chassis and low-grip tyres – the Toyota offers lots of it. It'll tailslide at the mere whiff of a throttle prod and it's flat-four engine needs to be wrung out to get the best out of it. It helps that you get an excellent driving position that makes the car feel like an extension of yourself.
This is still a Toyota, though, so you can expect it to be very reliable, it won't cost a fortune to run and maintain, and it's still quite practical, with (admittedly tight) back seats and a boot that swallow a couple of suitcases.
BMW M240i
Year launched: 2017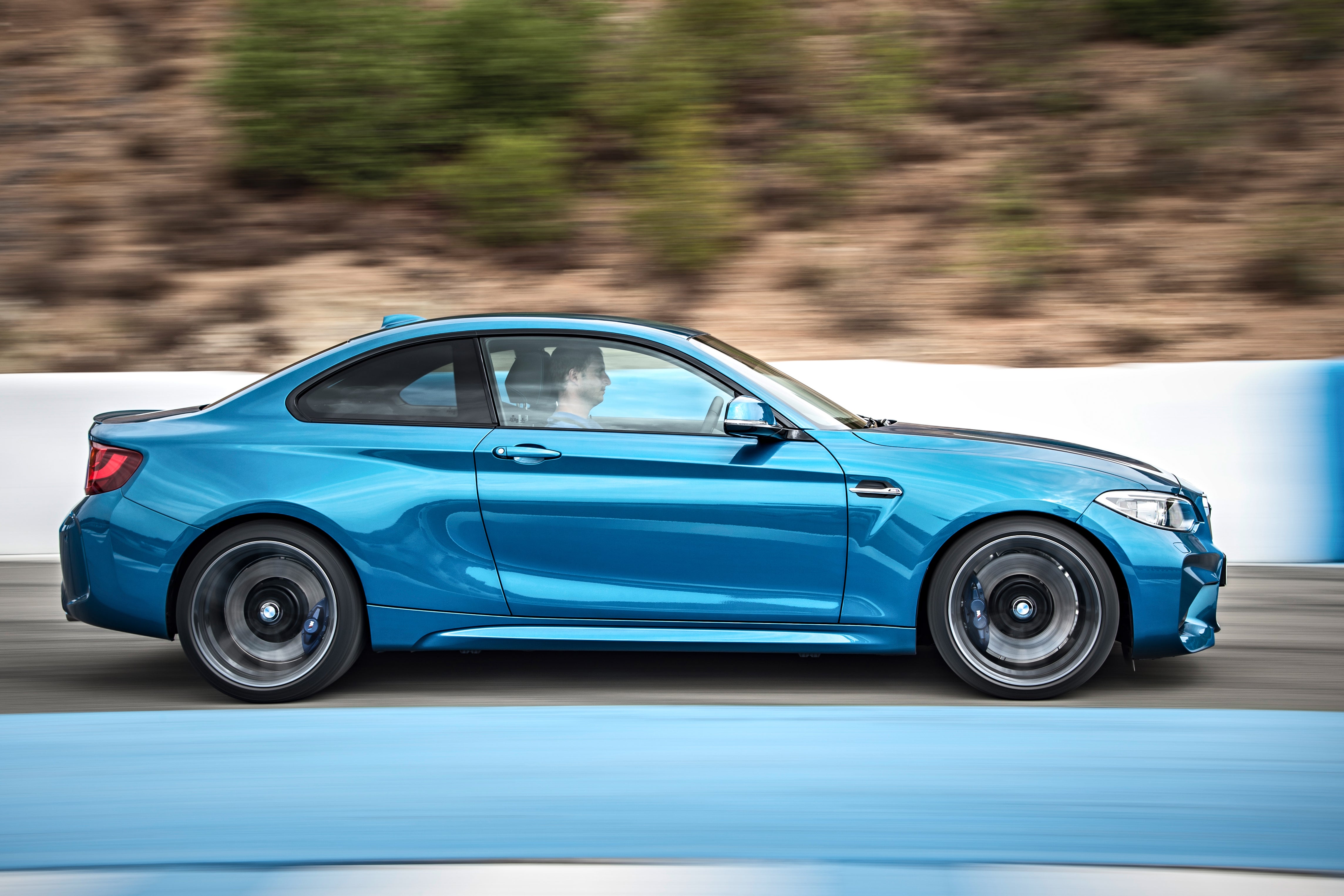 The BMW M240i offers serious value for money if you're looking for a quick, fun-to-drive car that's well built and relatively practical.
Its 340PS turbocharged six-cylinder engine delivers stonking performance and sounds great doing it. Unlike the four-wheel-drive M135i hatchback, the 2 Series is two-wheel drive so you can adjust it's cornering angle on the throttle and the steering doesn't writhe in your hands under acceleration.
Perhaps the best part of the M240i is that it's as easy to live with as any other 2 Series. It's quiet and comfortable, is available with a smooth-shifting eight-speed automatic gearbox, has a relatively spacious back seat and a big boot. It's a fun-to-drive car that asks you to make few sacrifices.
Mercedes-AMG E 63 S Estate
Year launched: 2017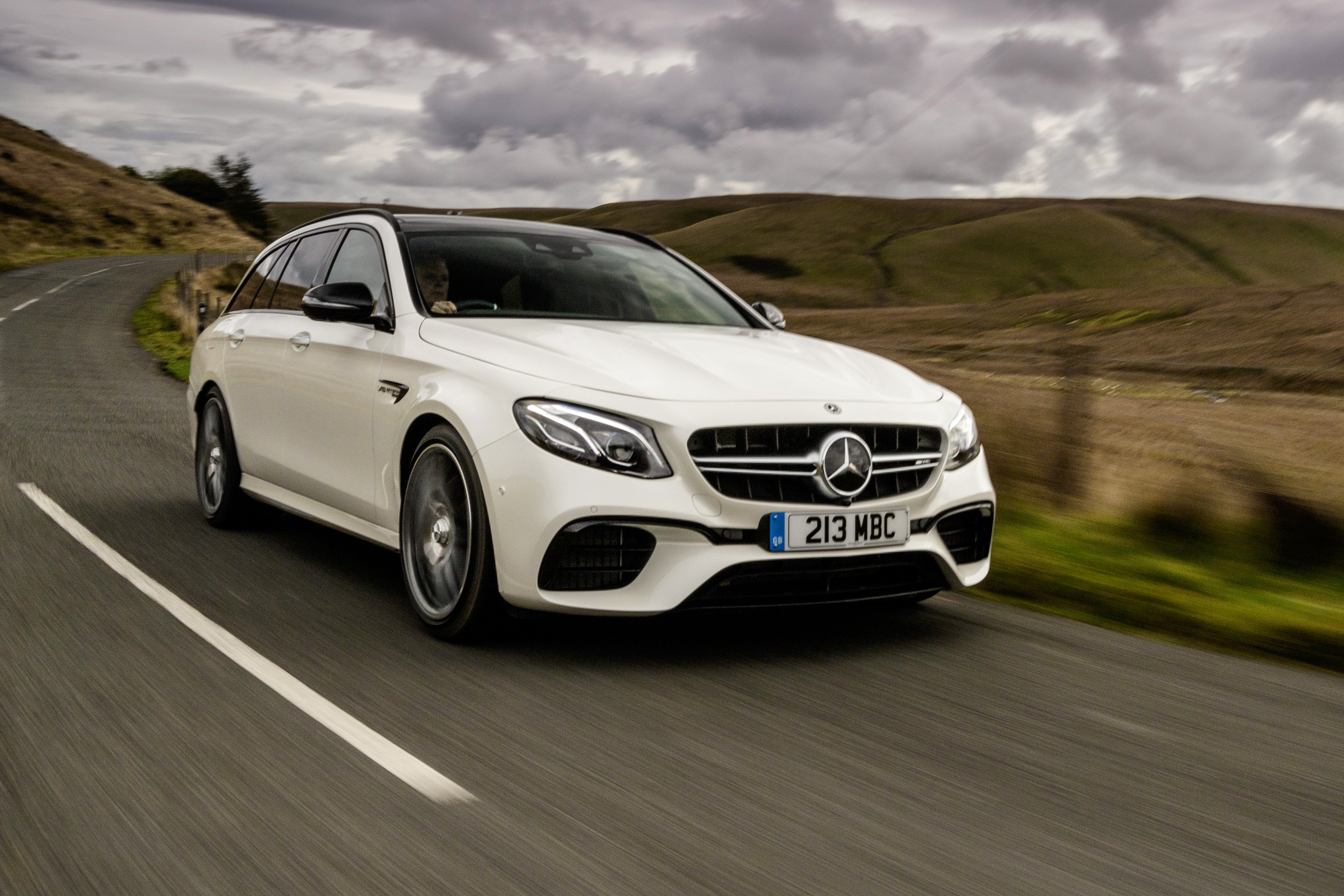 Cars that are fun to drive don't need to be silly sports cars, you could go for a silly estate. And they don't come much sillier than the Mercedes-AMG E 63 S 4Matic+ Estate, to give it its full name.
Like any other E-Class Estate, the E 63 has loads of passenger space for four and a boot big enough to go on holiday in. Unlike any other E-Class, it also has 612PS, twin-turbocharged 4.0-litre V8 that can catapult it from 0-62mph in just 3.5 seconds – that's nearly a second quicker than a Porsche 911 sports car. Factor in a four-wheel-drive system that can revert to two-wheel drive when you're in the mood to be lairy, and the Mercedes can teach a barrel of laughs a thing or two about having fun.
It's the Mercedes's adjustability that gives it real depth though, you can transform it from a NASCAR-like super estate to a cosseting cruiser with a few adjustments of the car's drive select.
Alfa Romeo Giulia Quadrifoglio
Year launched: 2017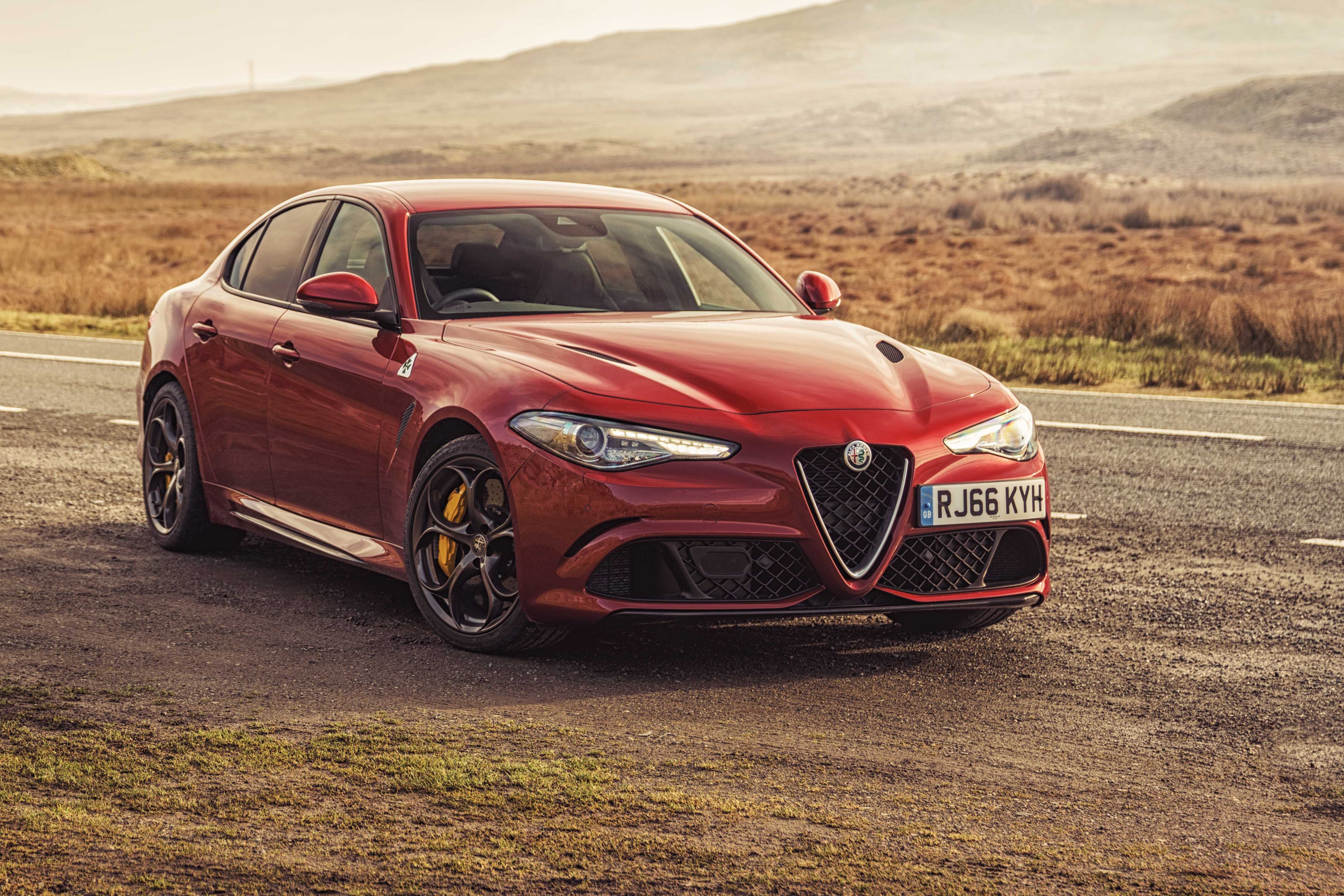 If you love cars there's a good chance you love (or at least try to love) Alfa Romeos – not often easy because the Italian firm has produced some right rotters over the past years, unbefitting of Alfa's inaugural Grand Prix-winning heritage.
Thankfully, the Giulia Quadrifoglio is not one of them. Alfa's taken the stunning Giulia, added visual muscle and plopped a Ferrari derived twin-turbocharged 510PS V6 into the engine bay. The results are stunning. The car gets from 0-62mph in 3.9 seconds and maxes out at an unbelievable 191mph. Perhaps more surprising, given Afla's shaky recent reputation, the Giulia is also great fun in corners, with pin-sharp steering and excellent body control.
But you get all this in a practical Giulia body. So it has room for four people a big boot and a sporty cabin that mirrors the stylish exterior.
Volkswagen Up GTI
Year launched: 2018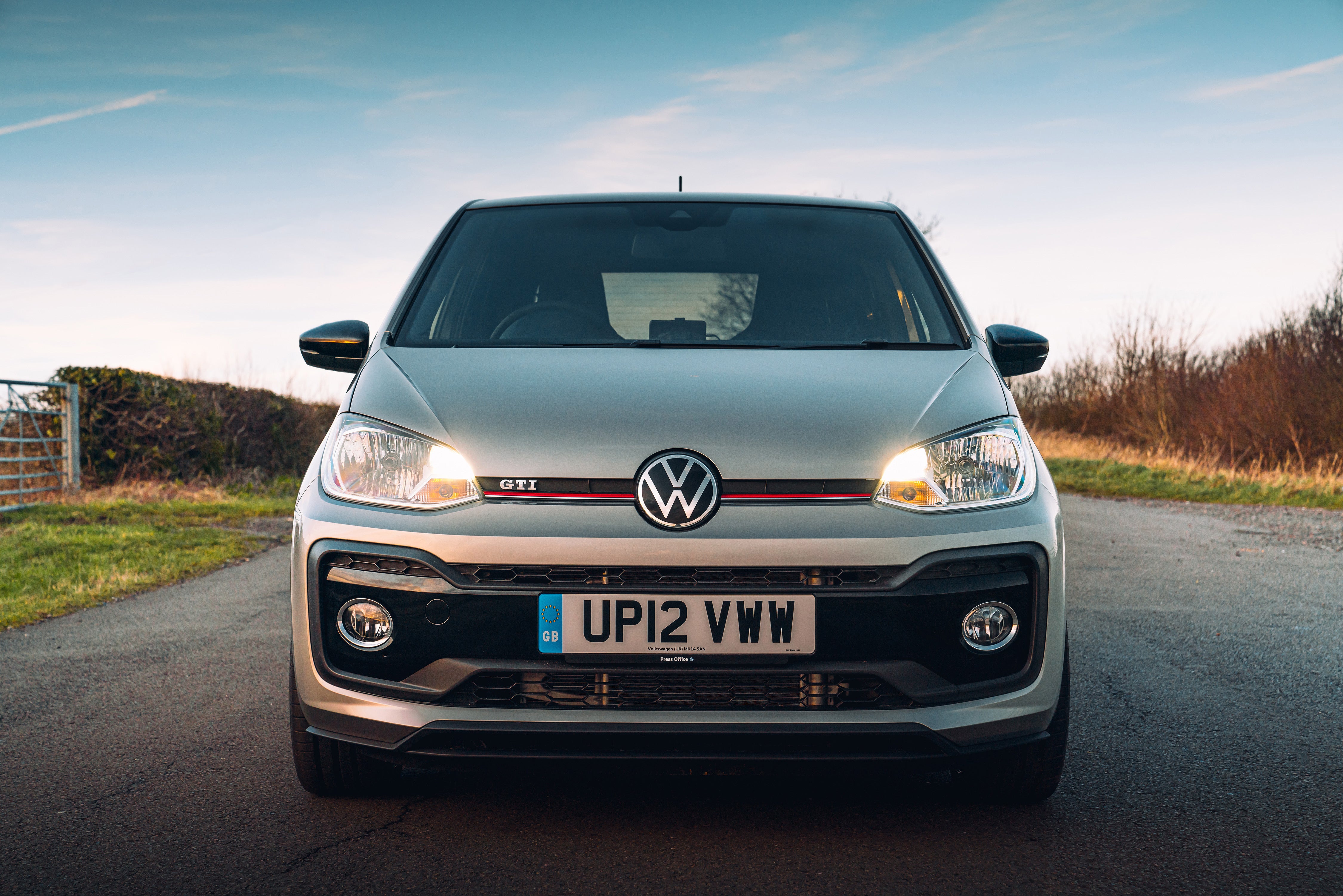 Fun cars don't need to be expensive and the Up GTI is a perfect example of this.
It only has a 115PS 1.0-litre petrol engine, but in a car that weighs less than 1000kgs, that's enough to give the Up decent acceleration (0-62mph in 8.8 seconds) and a sound akin to a baby Porsche 911 demanding a nappy change. It's brilliant for squirting through town but can also gobble up bendy country roads with aplomb. And it'll do all this while returning excellent fuel economy.
It looks the business thanks to its smart alloy wheels, GTI badges and red exterior trim, while inside you get trademark tartan GTI seats and a flat-bottomed steering wheel. All this is in addition to the standard Up's ability to offer excellent build quality and a surprising amount of interior space for a car this tiny.
Porsche Cayenne
Year launched: 2017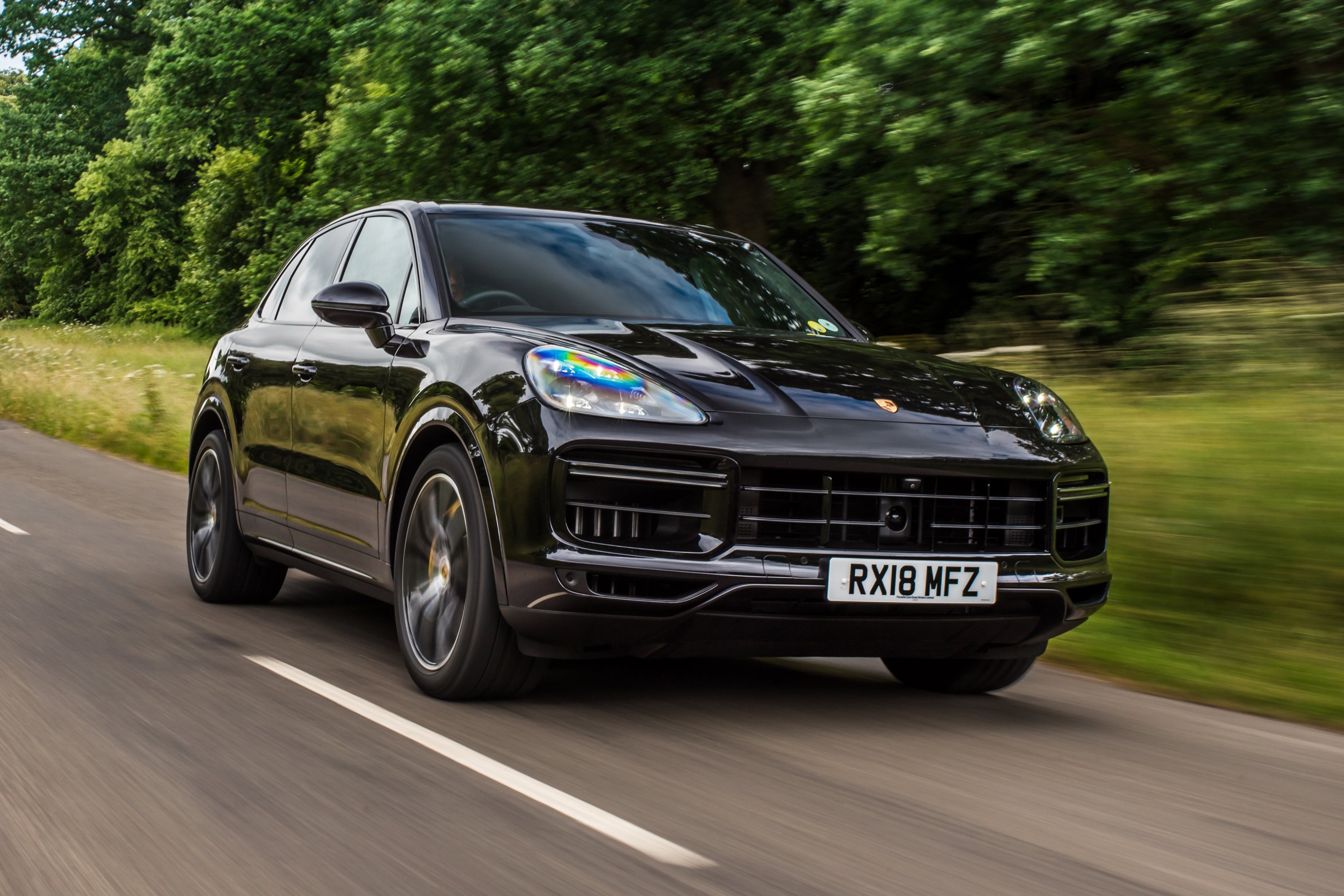 A mammoth SUV on a list of the best cars that are fun to drive? Something must be wrong…
You'd think that, but one of the Porsche Cayenne's best qualities is its ability to surprise. You see, this hulking great SUV has an unerring ability to shrink around you in corners – like a jumbo-sized hot hatch. Its steering is quick and accurate, it doesn't lean in corners, it has boatloads of grip and even the 340PS basic model is quick.
When it comes to practicality, not much will beat a Cayenne. It has acres of room for four people, the boot is massive and you get a posh interior that (if you venture onto the pricey options list) is laden with tech. SUVs can be fun to drive and the Cayenne is proof of this.
Pound for pound, the Mazda MX-5 is the most fun-to-drive car you can buy. Why? Well, for a kick-off it looks great and every time you get behind the wheel it feels like an event because everything about the MX-5 – from its cosy cabin to its small steering wheel, snickety gearbox and long bonnet – screams sports car. Drop the roof and hit the road and you'll find the MX-5 feels playful in bends and comes with a choice of rorty petrol engines that love to be worked hard.
Perhaps the best thing about the MX-5 is there's so little not to like. It doesn't cost a fortune to buy or run, you can expect it to be reliable and, unlike some sports cars, it has a usable boot and creature comforts like sat-nav, cruise control and parking sensors. It's a great package.
If you're looking for a serious driving tool then the Porsche 718 Cayman is impossible to overlook. Okay, so it's not cheap, but the fact is the Porsche offers a level driving engagement that supercars costing double the price can't compete with so, actually, it's something of a bargain.
The Porsche's mid-engined balance gives it astonishing grip in corners and the feelsome steering means you can make full use of it. The beautifully damped suspension allows you to demolish bumpy roads like they're sheet-glass smooth and, if you go for a six-cylinder model, it even sounds brilliant.
Yes. Driving your car gives you a sense of freedom that can't be matched by public transport – the ability to go wherever you want, whenever you want.
Along with the sense of freedom, the simple act of driving can also be fun. Be it the sound of the engine, straight-line performance or cornering grip – they all make your body produce adrenaline. It's like having the keys to your own, personal rollercoaster.
Reviews of more cars that are fun to drive
Mazda MX-5
2.0 SE-L Nav 2dr
T W White & Sons Mazda Orpington

Kent, BR52LF
PCP: £279.86/mo
Representative example: Contract Length: 37 months, 36 Monthly Payments: £279.86, Customer Deposit: £2,467.00, Total Deposit: £2,467.50, Optional Final Payment: £7,014.20, Total Charge For Credit: £3,106.66, Total Amount Payable: £19,556.66, Representative APR: 9.9%, Interest Rate (Fixed): 5.1%, Excess Mileage Charge: 14.9ppm, Mileage Per Annum: 10,000
Mazda MX-5
2.0 Sport Nav 2dr
T W White & Sons Mazda Orpington

Kent, BR52LF
PCP: £296.44/mo
Representative example: Contract Length: 37 months, 36 Monthly Payments: £296.44, Customer Deposit: £2,617.00, Total Deposit: £2,617.50, Optional Final Payment: £7,458.75, Total Charge For Credit: £3,298.09, Total Amount Payable: £20,748.09, Representative APR: 9.9%, Interest Rate (Fixed): 5.1%, Excess Mileage Charge: 14.9ppm, Mileage Per Annum: 10,000