Best cars that are V8

Written by
Russell Campbell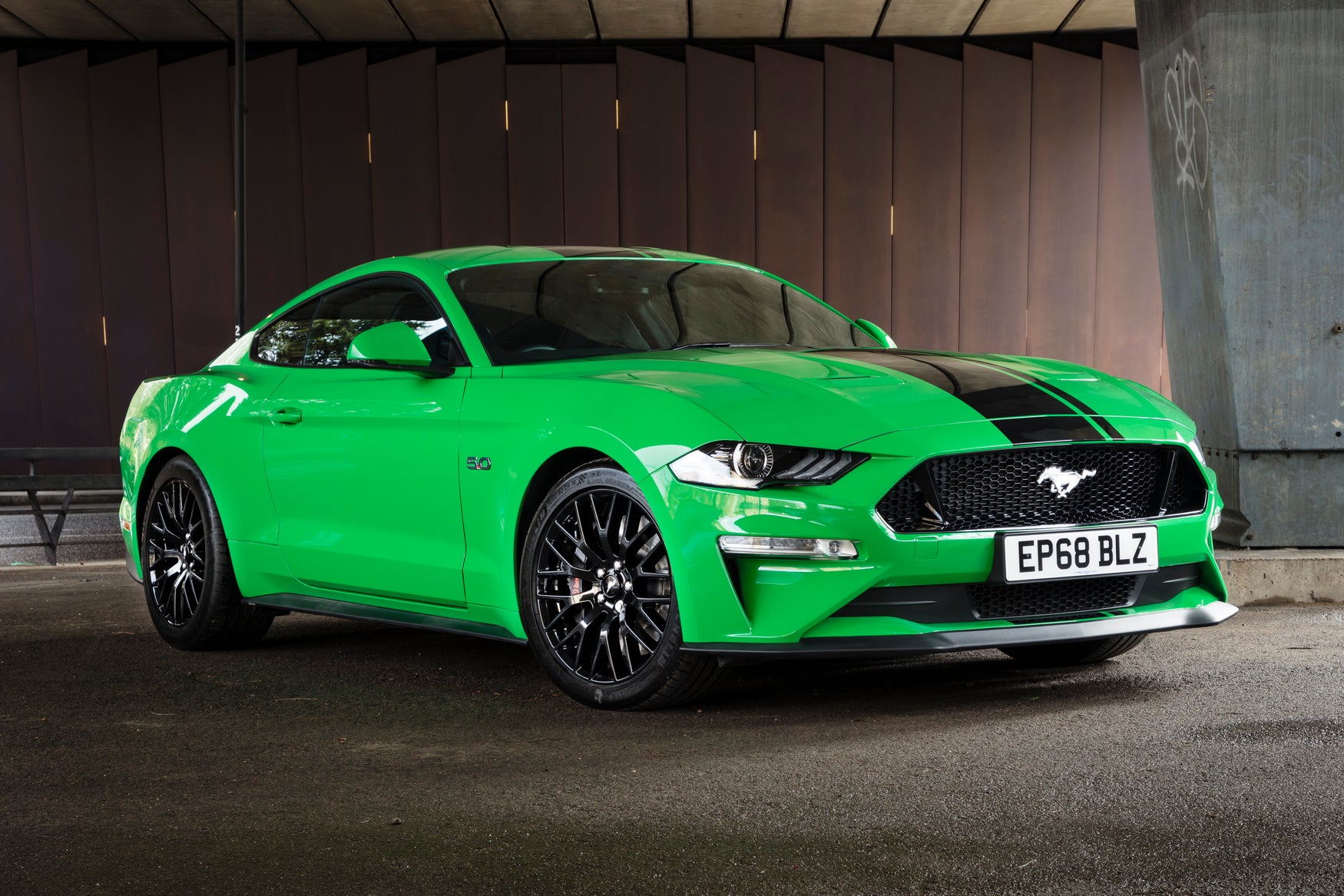 Want a powerful car with a soundtrack straight from Days of Thunder? Then you need to read this list of cars that are V8.
Most V8 engines have a deep rumble that's a stark contrast to the rorty four-cylinder models we're more used to in the UK and their torque-rich power delivery makes them effortless to drive.
As usual, we have chosen a variety of cars that are V8 – from SUVs to muscle cars – there should be something here for everyone. Keep reading for heycar's guide to cars that are powered by a V8 engine.
Ford Mustang
Year launched: 2015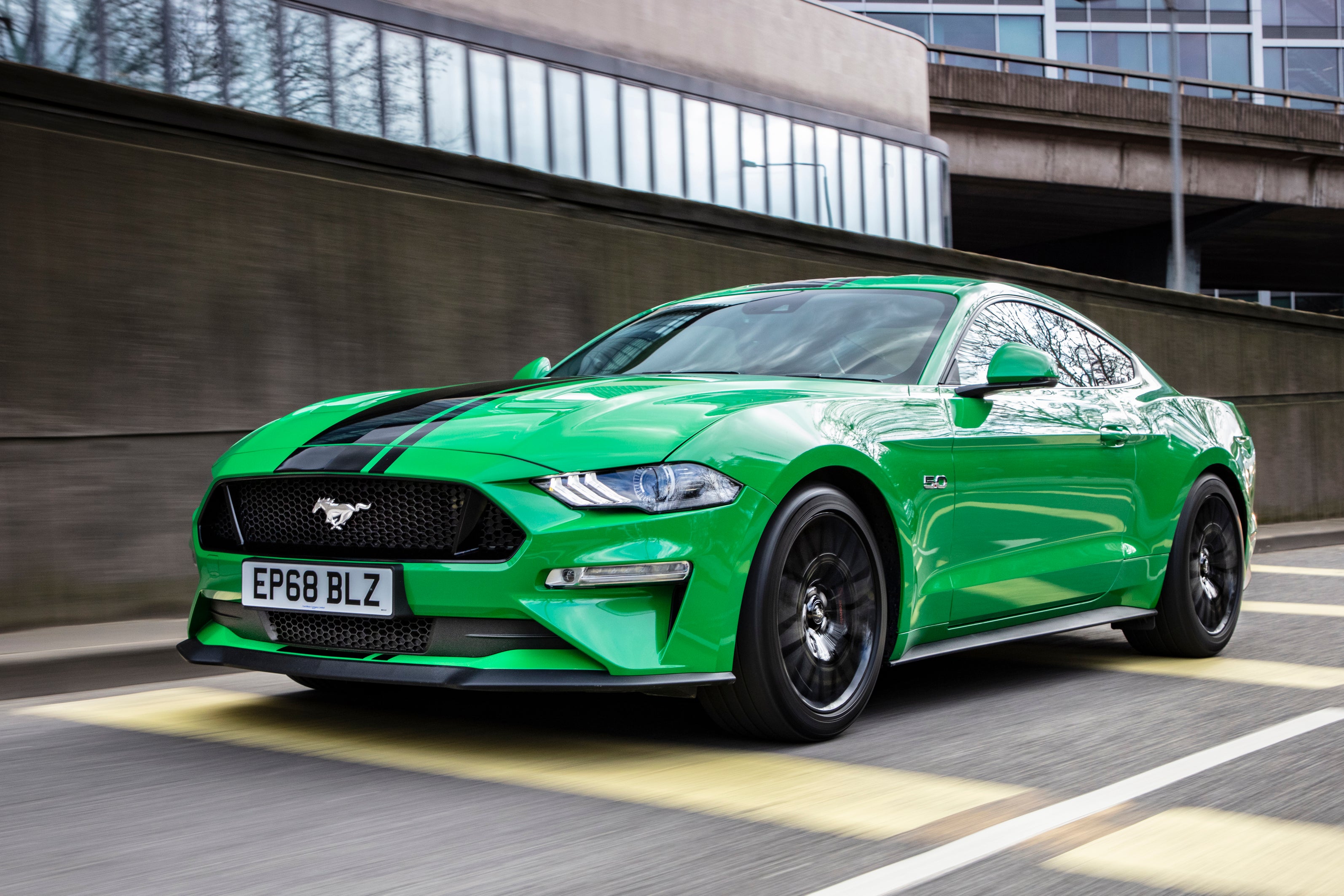 The Ford Mustang is the kind of old-school, front-engined American muscle car that made the V8 engine famous in the first place.
Muscle cars are all about providing serious performance in a simple and affordable package and the Mustang fits the bill perfectly. Fittingly, you can pick up a 5.0-litre V8 Mustang for the same price as a mid-spec BMW 3 Series fitted with a puny 2.0-litre diesel. By contrast, Ford's V8 produces a deep, menacing rumble and 449PS which is enough to get it from 0-62mph in 5.1 seconds. It's charisma personified.
The current model is the first Mustang to be officially sold in the UK in right-hand drive form, so it won't be a pain to live with like the old model. It's also a lot more sophisticated. Independent rear suspension – a Mustang first – makes it feel significantly more tied down in corners, you can have adjustable dampers, an adjustable exhaust and a ten-speed automatic gearbox. A sophisticated Mustang? Now there's a thing...
Porsche Panamera
Year launched: 2016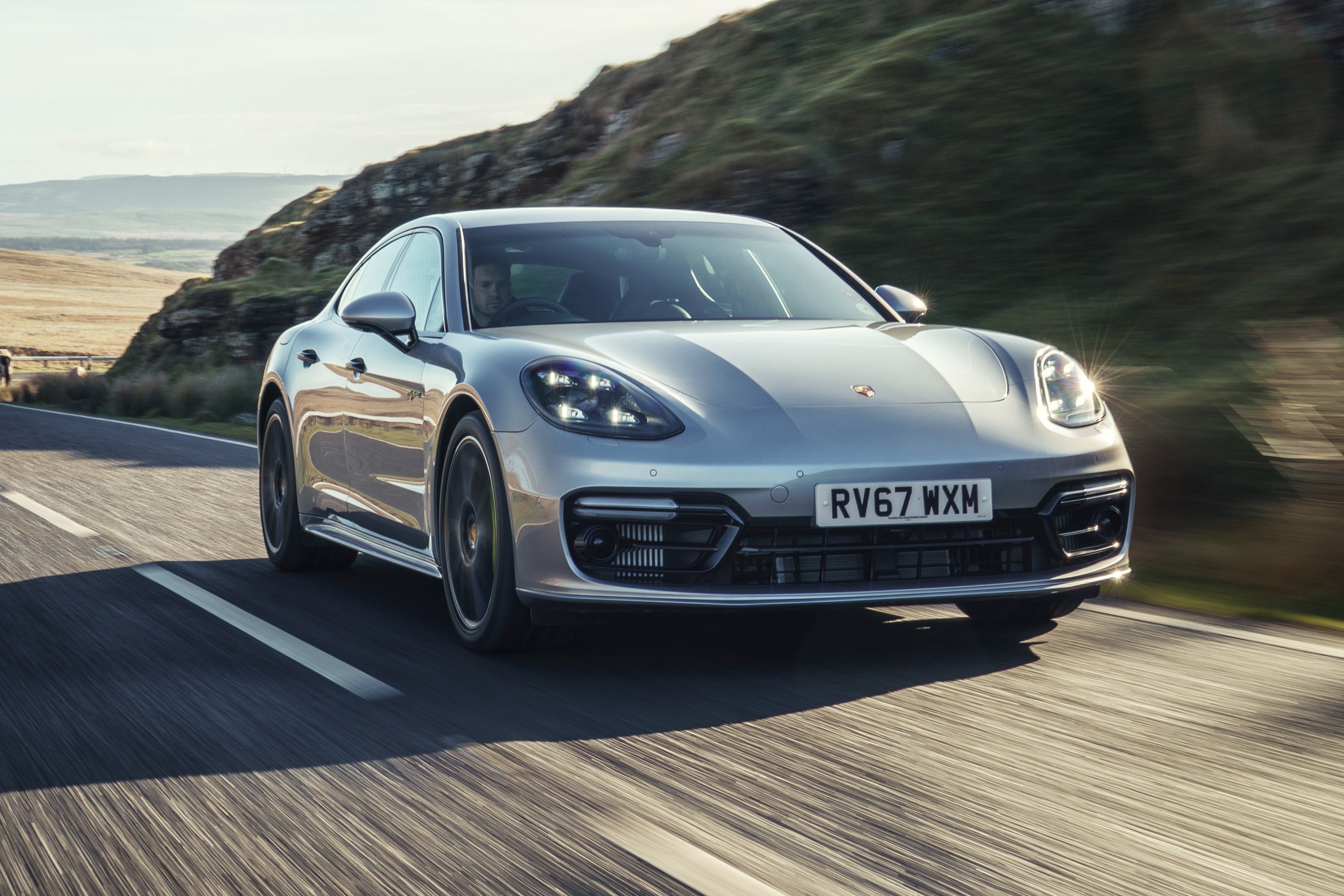 If you want a sporty V8 that can slot right into family life then they don't come much sportier than the Porsche Panamera Turbo S.
It comes with a twin-turbocharged 4.0-litre V8 that produces 630PS and will launch it from 0-62mph in just 3.1 seconds, accompanied by an exhaust note that sounds like a WW1 artillery barrage that preceded a charge over no man's land. With four-wheel drive and exemplary handling, the Panamera gives you the confidence to explore its sky-high limits and few cars will get close to it on a twisting country road.
However, the Panamera combines all these qualities with a tech-laden, very posh interior that has space for four people and a large boot.
Mercedes-AMG C6 3 S Estate
Year launched: 2016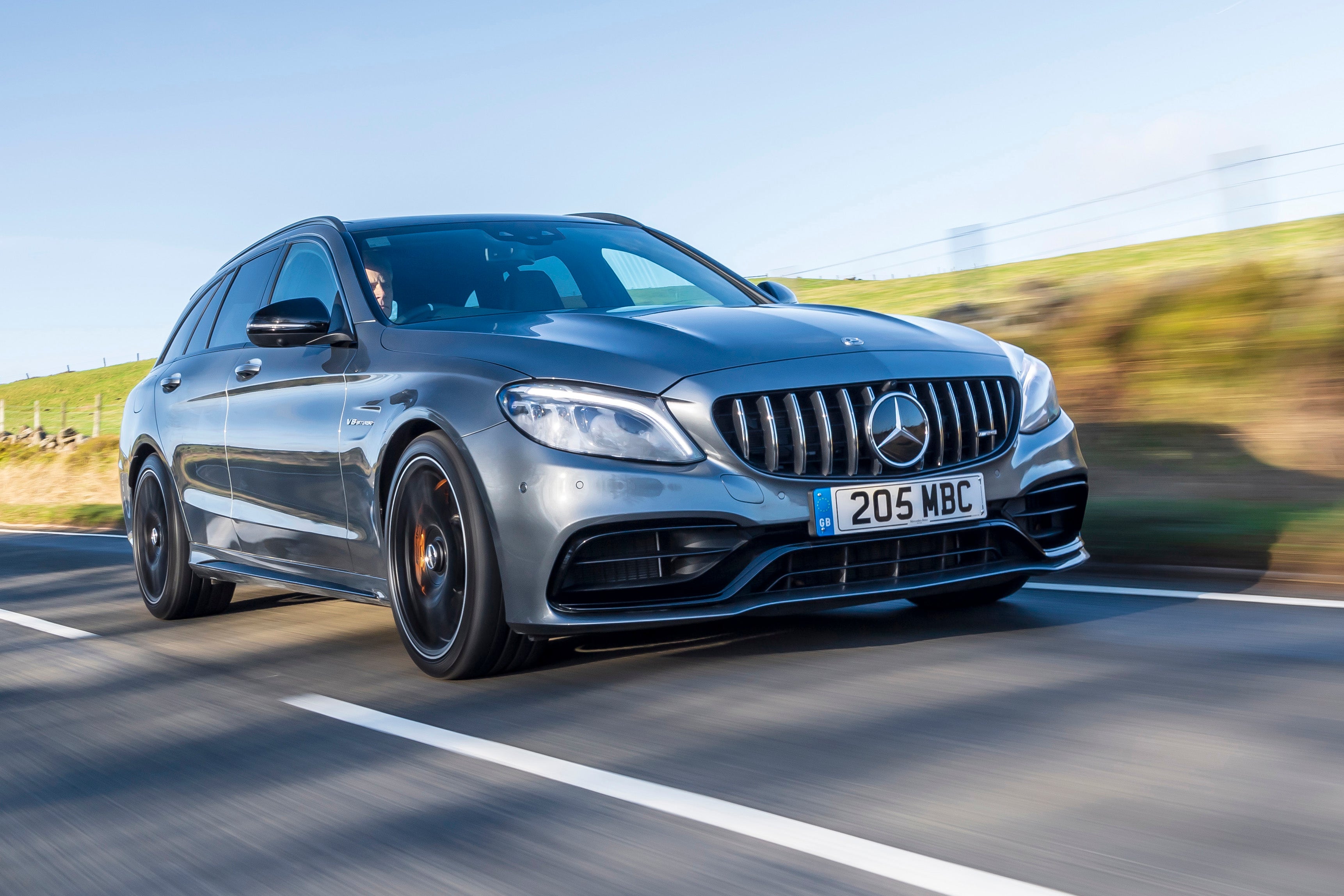 Want to have your V8 cake and eat it? Then you might want to get behind the wheel of the Mercedes-AMG C 63 Estate. This is a luxurious family car with a posh interior that has loads of room for four and a boot that'll make your pooch think all its Christmases have come at once.
In fairness, you'll probably be thinking the same. The C 63 S is fitted with a twin-turbocharged 4.0-litre V8 that produces 510hp and a sound that makes an 80s power ballad seem more like a manufactured love song from the 00s. It can't fail to put a massive grin on your face. Acceleration is brutal, the Mercedes gets from 0-62mph in 4.1 seconds and will keep on going until you hit a top speed of 180mph.
The C 63 might be a sensible estate car but it doesn't feel like it when you hit the corners. It grips well, brakes hard and has a variety of driving modes that mean you can transform it back to a comfy cruiser at a twiddle of the car's drive selector.
Bentley Mulsanne
Year launched: 2010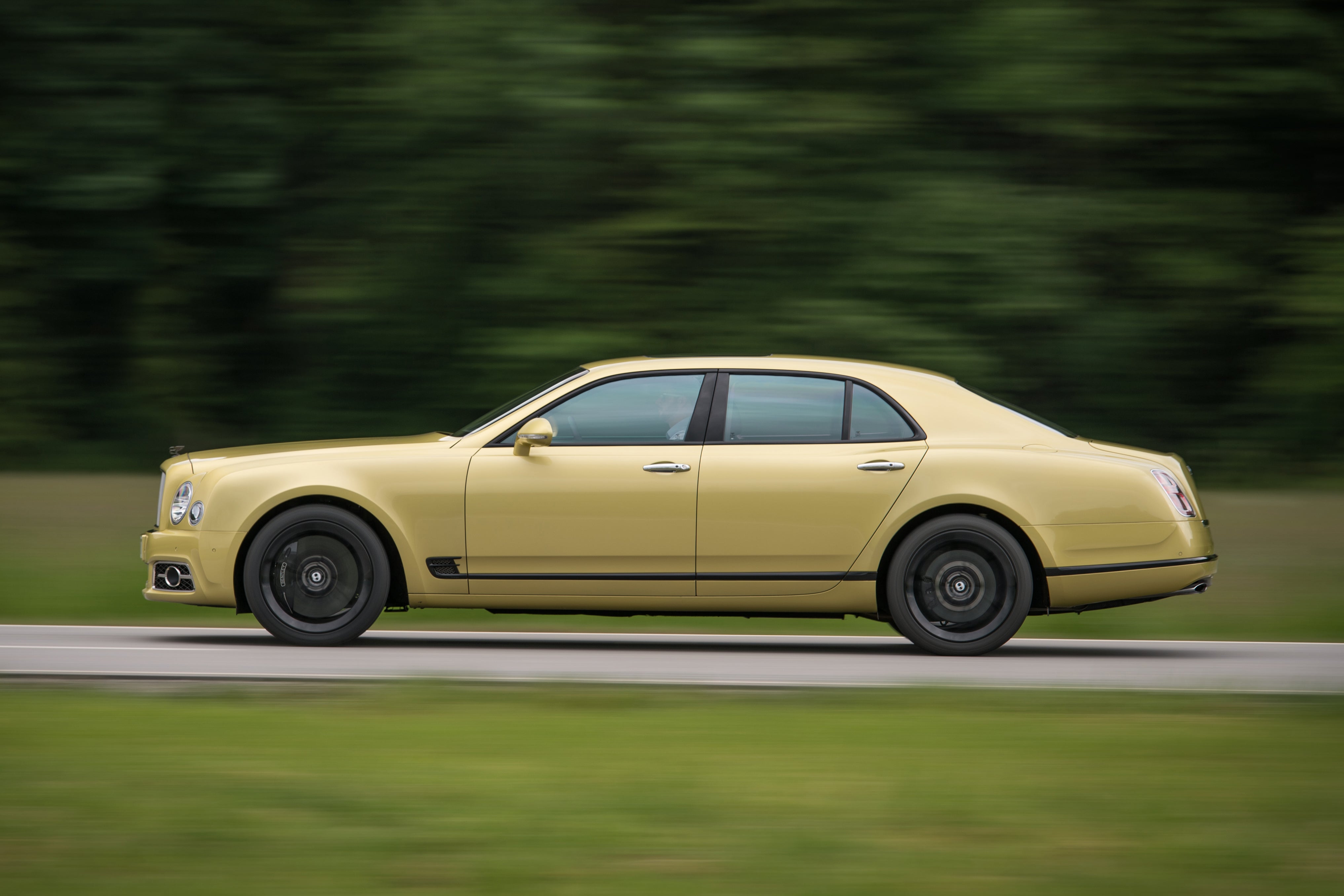 If you want your V8-engine car to be more luxurious than racy, then the Bentley Mulsanne might be the car for you. It can (loosely) trace the origins of its 6.75-litre V8 back to the Bentley S2 that went on sale in 1952.
Unlike most of the V8s here, which focus on raw horsepower, the Bentley is all about producing an overwhelming tsunami of torque – up to 1100Nm of it from just 1750rpm. What does that mean in the real world? Well, it means that the lightest dab on the accelerator pedal is enough for the Mulsanne to sweep past long queues of traffic with barely a burble to be heard from its cruise-liner sized exhaust pipes.
On paper, it gets from 0-62mph in as little as 4.8 seconds, which is impressive even before you consider that the Bentley's interior could rival a country manor for opulence (and weight).
Range Rover Sport SVR
Year launched: 2018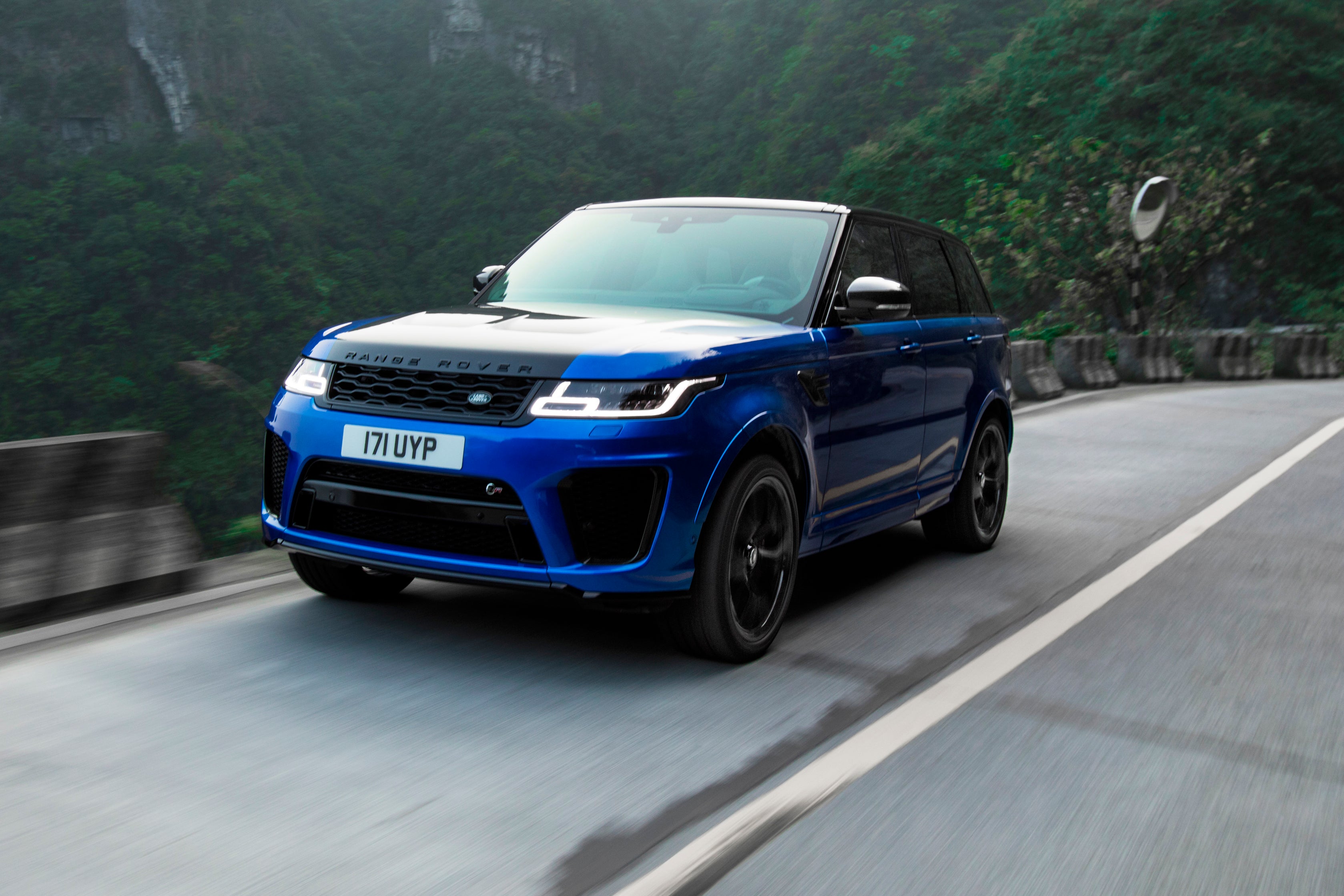 The Range Rover SVR is another twist on the V8 theme and has got to be one of the most accomplished all-rounders on this list. It's posh, practical, devastatingly quick on road, yet it can still pull up its skirt and deal with the rough stuff Land Rover's famed for taming.
Under its bonnet, you'll find a supercharged 567PS 5.0-litre V8 that'll rocket the SVR from 0-62mph in 4.3 seconds and on to a top speed of 174mph. Naturally, it also sounds brilliant with a switchable exhaust that can flick from muted to barking at the press of a button. Meanwhile, retuned suspension and steering mean the SVR handles better than a huge SUV ever should.
But you still get all the excellent qualities of the standard car, including a posh cabin with space for four, a huge boot and a range of off-road settings that mean the SVR can deal with everything from rock crawling to wading.
Lexus LC
Year launched: 2017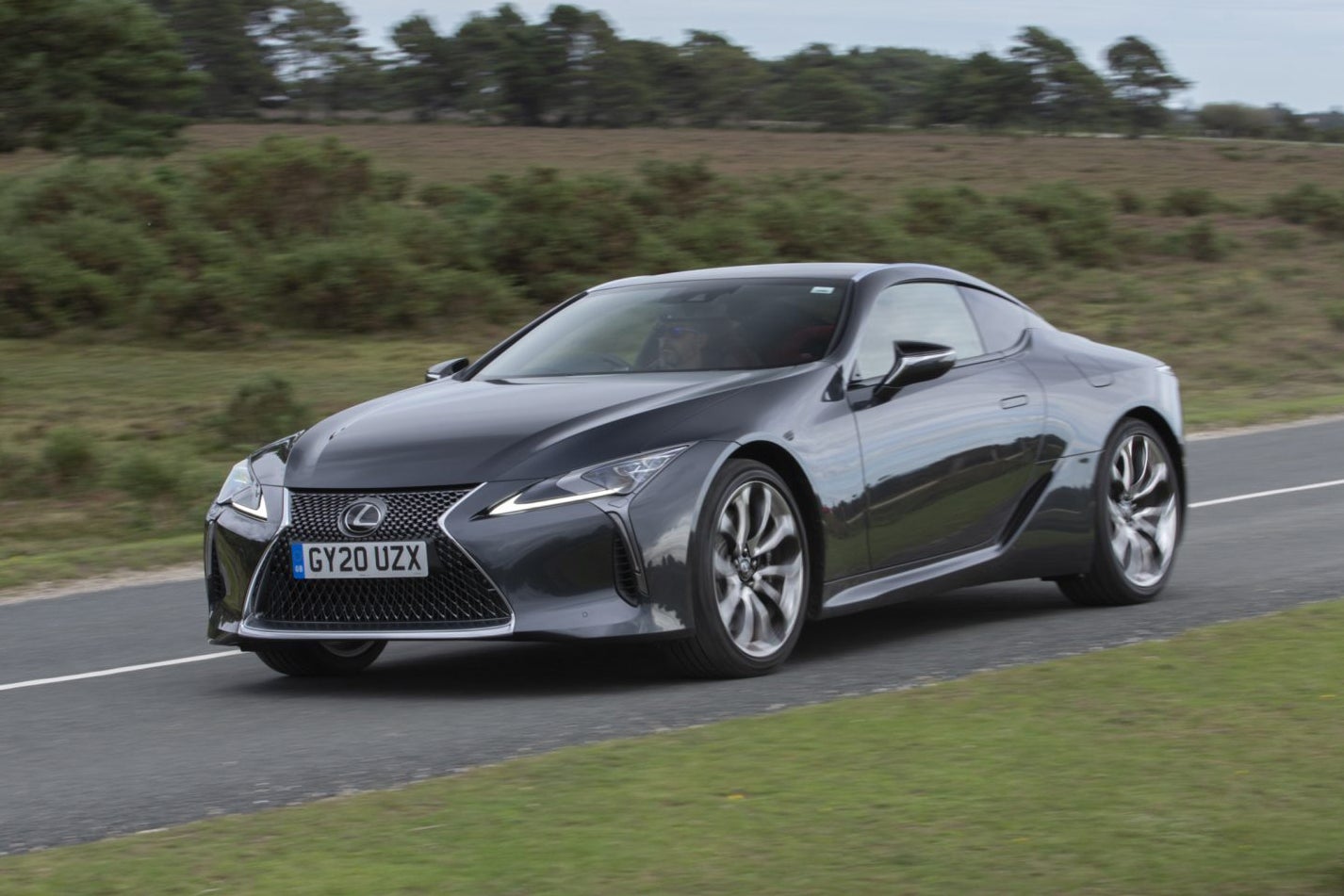 The Lexus LC500 has a mixture of curves and creases that make it look like it belongs on a motor show stand, not the road.
At its heart is a 478PS 5.0-litre V8 which gives the Lexus the exotic noise and performance to match its looks – it gets from 0-62mph in 4.4 seconds and tops out at a 168mph. The Lexus is great to drive when in your mood, but also a very comfortable car when you want the miles to roll by as quickly as possible. It comes as standard with a ten-speed automatic gearbox which means the engine is barely ticking over at a cruise.
Inside, the LC500's cocooned driving position, leather padded interior and sculpted metal door handles mean the interior feels just as glamorous as the exterior looks.
Audi RS6 Avant
Year launched: 2019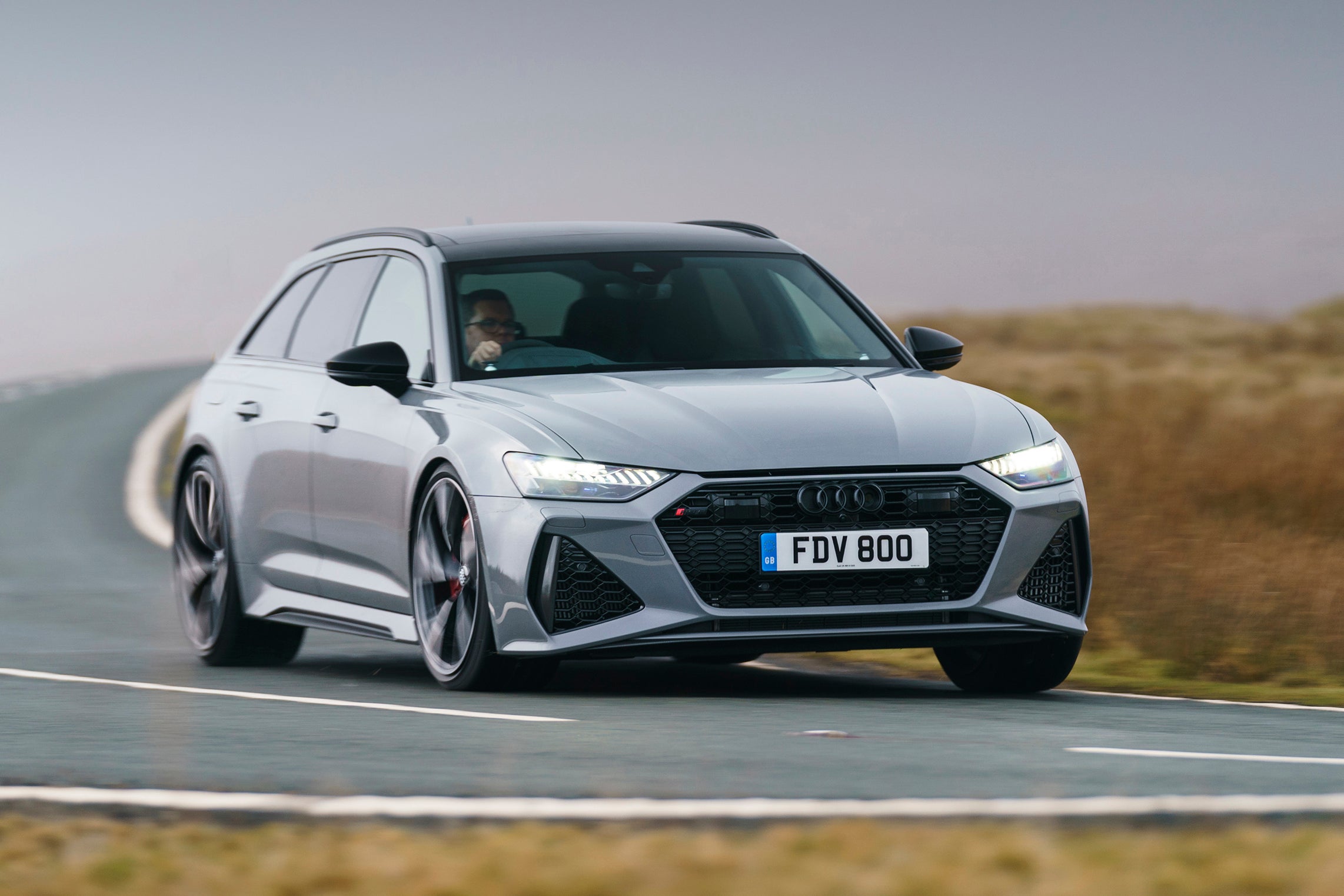 If you're looking for the ultimate performance estate then you won't go far wrong with the Audi RS6. It takes a standard Audi A6 Avant adds aggressive styling inside and out and slots a 600PS twin-turbo 4.0-litre V8 under the bonnet.
Performance is explosive. The RS6 gets from 0-62mph in 3.6 seconds and if you get the optional Dynamic Pack it won't stop until it hits 174mph. The RS6 might roar like a lion but it's significantly easier to handle. It comes with quattro four-wheel drive as standard so power is delivered to the road with the minimum of fuss, all-wheel steering makes it feel surprisingly nimble and a set of massive brakes deal with stopping.
You won't find any chinks in its armour on the inside, either. The pretty looking touchscreens get unique RS graphics and sports seats. You also get room for four and a massive boot.
Jaguar F-Type
Year launched: 2014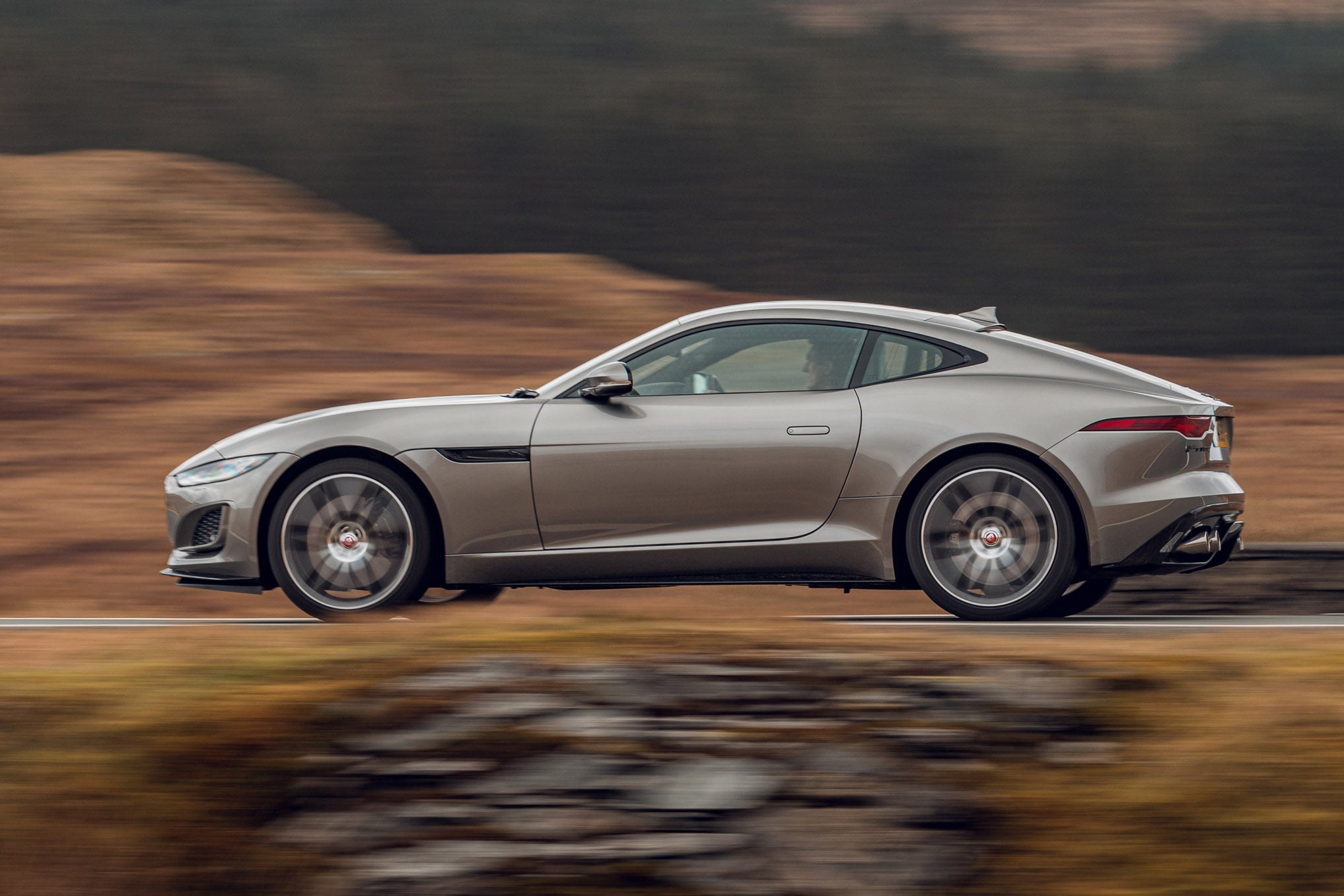 If you want to own one of the prettiest V8s on sale then you can't go wrong with the Jaguar F-Type, which is the spiritual successor to the Jaguar E-type which went on sale in the 1960s.
While it's inspired by a classic, it doesn't have classic performance. Go for the F-Type R and you get a supercharged 575PS 5.0-litre V8 that can get from 0-62mph in 3.7 seconds and on to a top speed of 186mph. Yet standard four-wheel drive means it never feels uncontrollably lairy. The F-Type might not be dialled into corners like a Porsche 911, but it still feels sportscar agile and is comfortable over long distances.
Unfortunately, to get that classic long-bonnet, short-body look, Jaguar had to dispense with rear seats, although the hatchback-style boot is surprisingly practical.
Ferrari F8
Year launched: 2020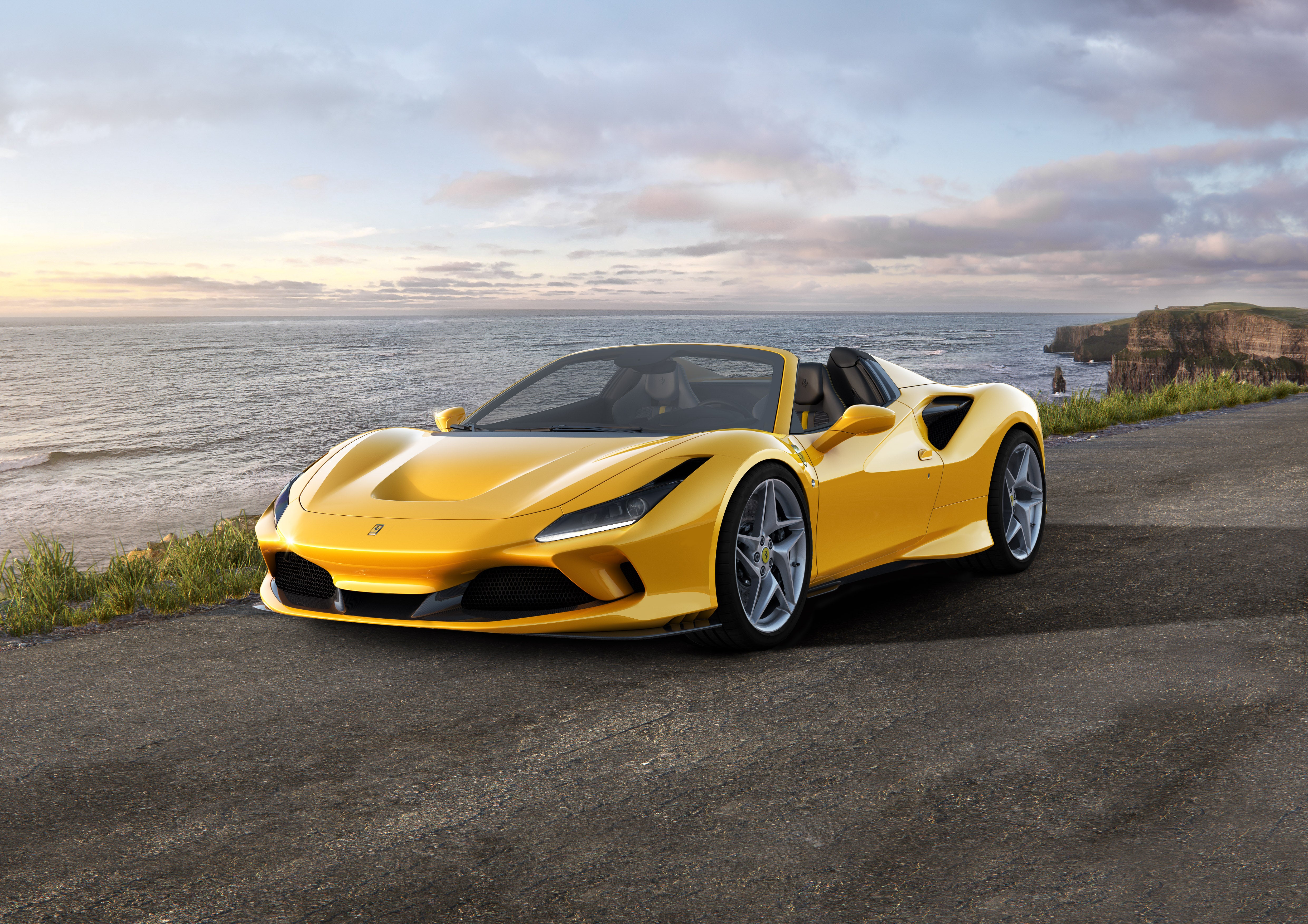 The Ferrari F8 is Europe's interpretation of what the perfect V8 should look like. And it looks really rather good!
The Ferrari is powered by a twin-turbocharged V8 producing a mighty 720PS – enough to get it from 0-62mph in 2.9 seconds and on to a top speed of a mind-blowing 211mph. The cheeky beggars at Ferrari actually electronically limit torque at low revs to encourage you to make full use of the F8's heady 8000rpm redline. What defines the F8's V8 though – and what makes it such a high revving engine – is its flat-plane crank which makes it produce a high-pitched scream that's a contrast to the rumble offered by most V8 alternatives.
Naturally, this being a Ferrari, every other part of the car is excellent. It looks stunning and a suite of F1 inspired electronics means you don't have to be a driving god to explore its extremely high limits.
Chevrolet Corvette
Year launched: 2020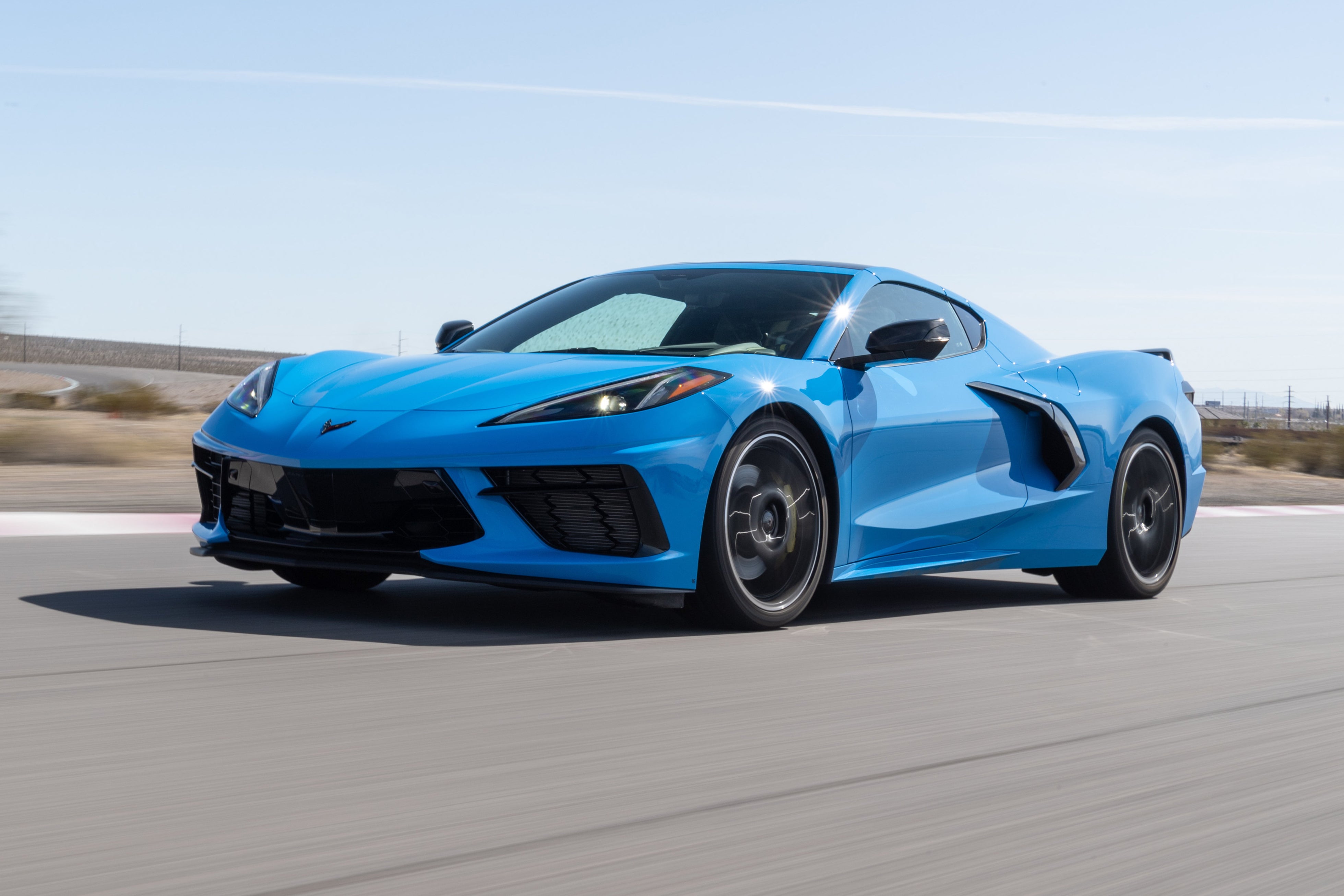 It would be impossible to have a list of the best cars that are V8 and not include an LS engined Chevrolet Corvette. The latest model, the C8, comes with a 6.2-litre V8 that produces 495PS and a dollop of torque that gives it effortless in-gear acceleration.
It emits the kind of off-beat rumble on startup that makes V8 engines so charismatic and it develops into a thunderous roar as you up the revs. Performance is impressive with 0-62mph coming up in less than three seconds and the car topping out at 194mph. One hundred and ninety – wow.
The best part about LS V8 is that it now comes attached to a car that's properly equipped to deal with what, dare we say, Europe has to offer. This US supercar is the first mid-engine Corvette, so has handling balance, cornering grip and traction that was out of reach to previous generations of the car. And – like every Corvette before it – you get this supercar performance at a bargain price.
The Cheapest V8 in the UK is the Ford Mustang which has a starting price tag of less than £45,000 when new. The current Mustang is the first version to officially be sold in the UK and also the first to be built in right-hand drive. Thankfully, you still get everything you love about this US muscle car. Its powerful 5.0-litre V8 delivers effortless performance and the car's relaxed nature makes it a brilliant way to travel long distances. Sure, it's not Porsche nimble, but this is the first Mustang to come with independent rear suspension, which keeps it neat and tidy in corners.
This is very much a subjective question. Want a V8 that loves to rev and has a high-pitched scream that no other car can match? Then you'll want to try a flat-plane crank Ferrari. Want your car to have an organic rumble that transforms into artillery like thunder when you push on? Then an LS motored Chevrolet Corvette sounds like your poison. Think a V8 should be seen but not heard? Well, the Bentley Mulsanne's got the V8 for you.
Yes. It seems likely that all combustion engines will die out in the mid to long term and because V8 engines tend to be high-polluting, gas-guzzlers (relatively speaking), they'll likely be one of the first to die out. If you want to own a V8 car, there's no time like the present.
Ford Mustang
5.0 V8 GT 2dr Auto
Marshall Ford Cambridge

Cambridgeshire, CB58SQ
PCP: £454.50/mo
Representative example: Contract Length: 37 months, 36 Monthly Payments: £454.50, Customer Deposit: £4,942.00, Total Deposit: £4,942.50, Optional Final Payment: £17,717.59, Total Charge For Credit: £6,072.09, Total Amount Payable: £39,022.09, Representative APR: 8.9%, Interest Rate (Fixed): 4.58%, Excess Mileage Charge: 14.9ppm, Mileage Per Annum: 10,000
Ford Mustang
5.0 V8 GT 2dr Auto
Marshall Volkswagen Reading

Berkshire, RG20JZ
PCP: £508.67/mo
Representative example: Contract Length: 36 months, 35 Monthly Payments: £508.67, Customer Deposit: £4,950.00, Total Deposit: £4,950.00, Optional Final Payment: £16,367.50, Total Charge For Credit: £6,120.95, Total Amount Payable: £39,120.95, Representative APR: 9.5%, Interest Rate (Fixed): 9.48%, Excess Mileage Charge: 47.98ppm, Mileage Per Annum: 10,000
Ford Mustang
5.0 V8 GT 2dr
Aberdeen Audi

Kincardineshire, AB123JG
HP: £831.37/mo
Representative example: Contract Length: 36 months, 35 Monthly Payments: £831.37, Customer Deposit: £4,648.00, Total Deposit: £4,648.50, Total Charge For Credit: £3,597.82, Total Amount Payable: £34,587.82, Representative APR: 8.8%, Interest Rate (Fixed): 8.82%