Cheapest 4x4s

Written by
heycar editorial team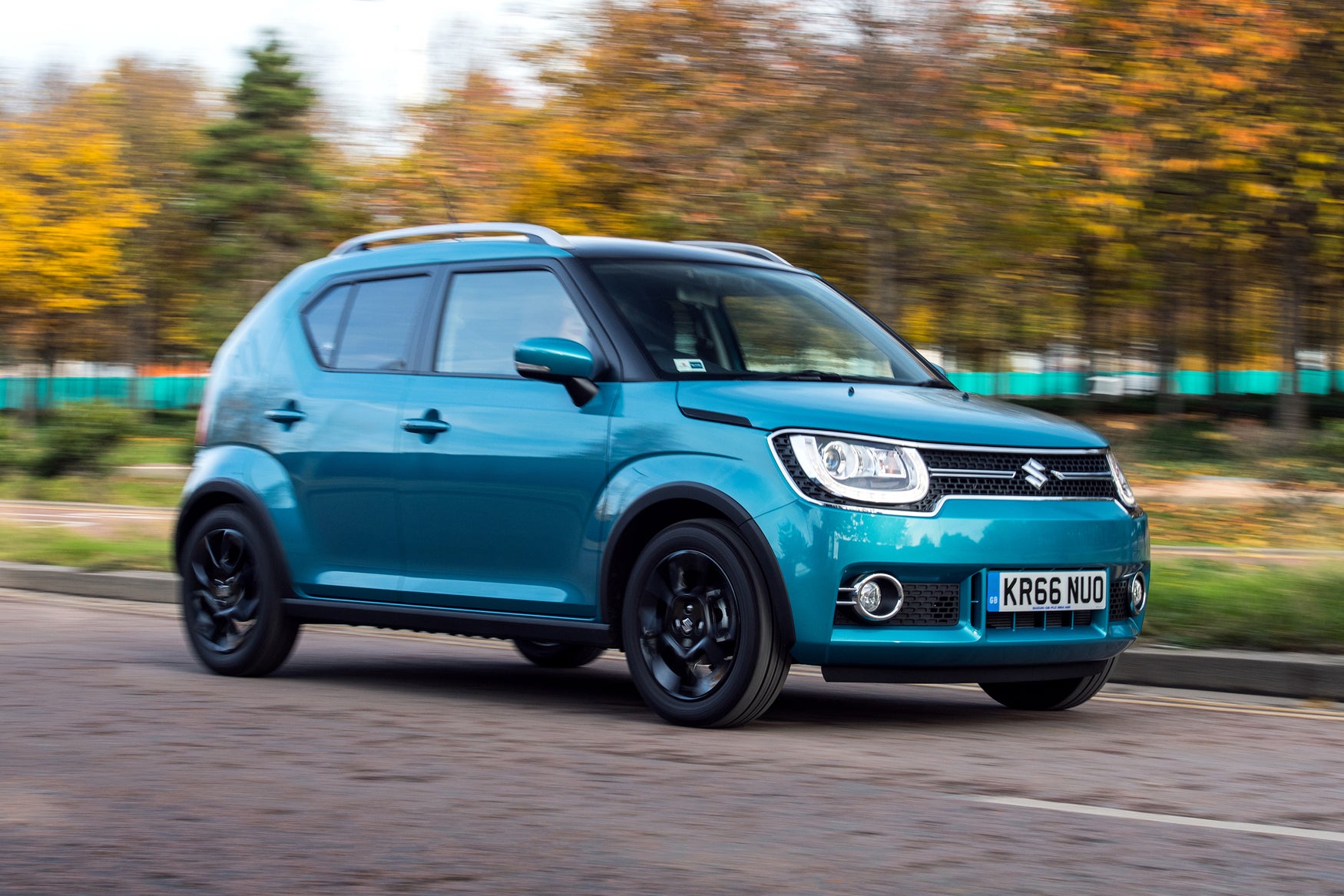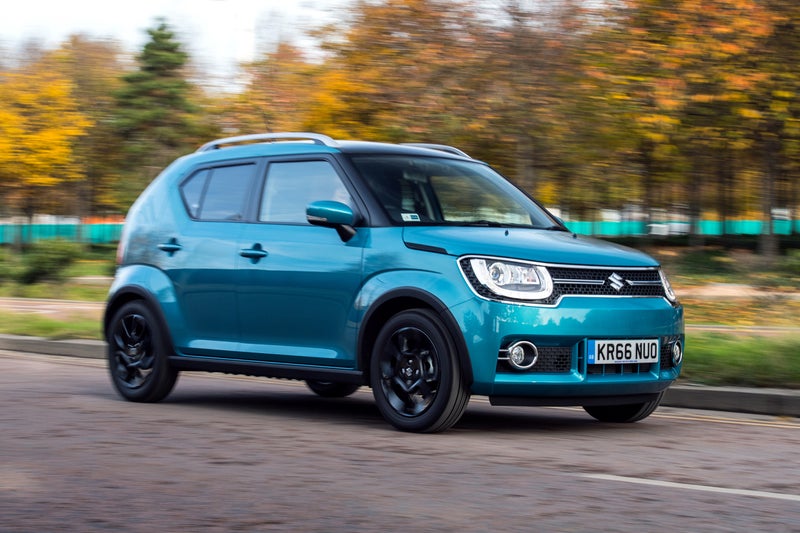 Looking for a new four-wheel-drive vehicle but don't want to spend a fortune? We've listed the most affordable 4x4s on sale in the UK today.
The 'SUV' initialism used to be synonymous with four-wheel drive. But now more and more manufacturers are selling their SUVs with two-wheel drive, as buyers appreciate the rugged looks but don't need go-anywhere capability.
Some of us do, however, want a car with four-wheel drive. Whether it's for tackling cold weather conditions on rural roads or because you want to venture off the beaten track, a 4x4 is more than a desirable choice for a lot of buyers - it's a necessity. Fortunately, you don't need to break the bank to get a really good new four-wheel-drive vehicle. We've scoured the price lists and come up with this shortlist of the 10 cheapest 4x4s on sale today.
Fiat Panda 4x4
Year launched: 2012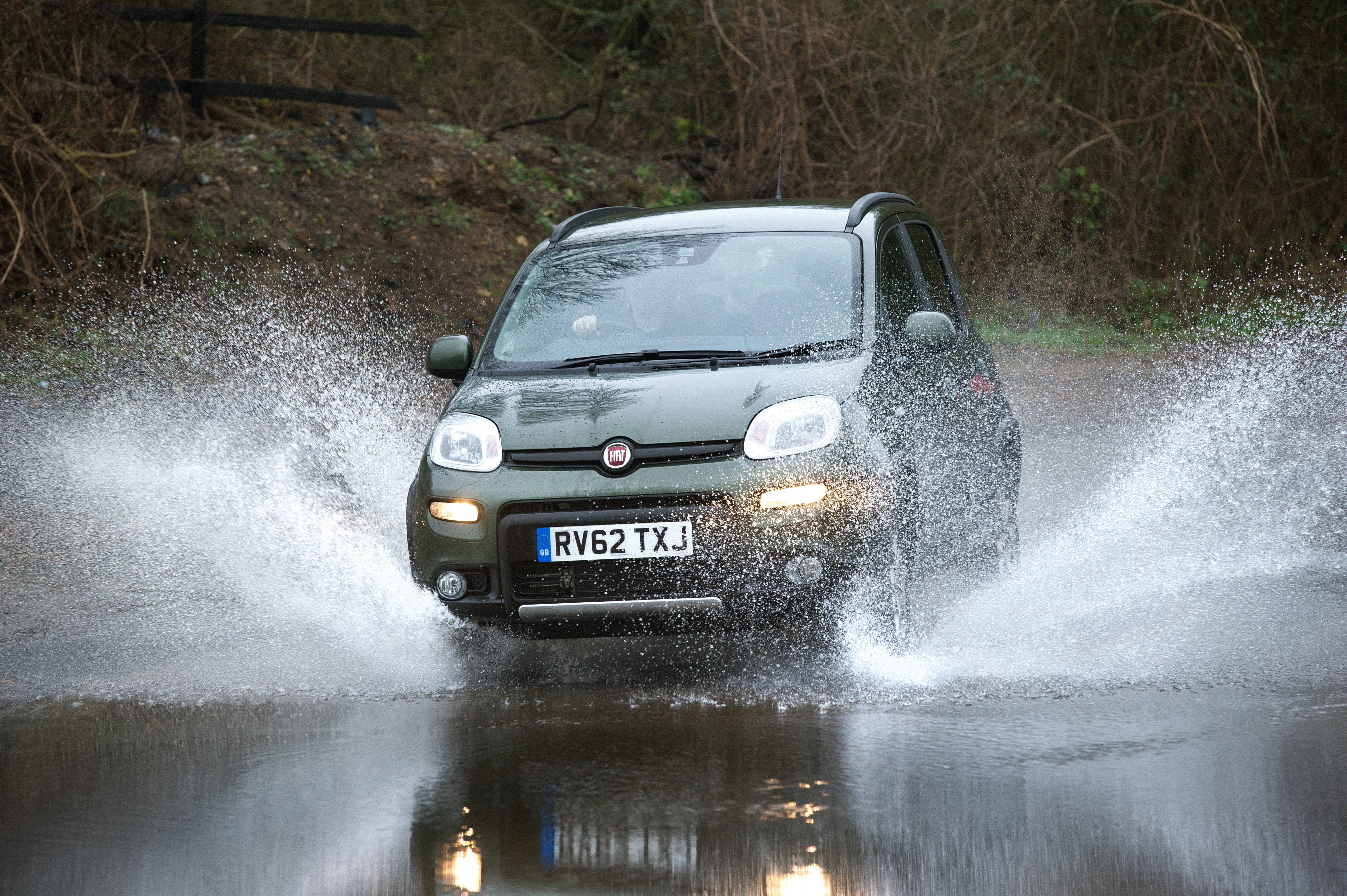 Proving that you don't necessarily need a big SUV to keep moving when the going gets tough, is this – the diminutive Fiat Panda 4x4. It's a delightful little car with a smaller footprint than a Ford Fiesta and a price tag to match - a new one will set you back less than £16,000.
With 150mm of ground clearance, it's not going to keep up with a Land Rover Defender off-road. But its low kerb weight means it can happily skip over rutted tracks, while there's a more rugged Cross version if you really need to venture further afield (or just want a Panda with a rear diff-lock and extra underbody protection… who wouldn't?!).
The Panda 4x4 is available exclusively with the 0.9-litre TwinAir petrol engine. This is a characterful little two-cylinder unit, with eager performance and impressive fuel economy figures. You should comfortably see more than 40mpg during day-to-day driving, and there aren't many petrol four-wheel-drives you can say that about.
Suzuki Ignis
Year launched: 2017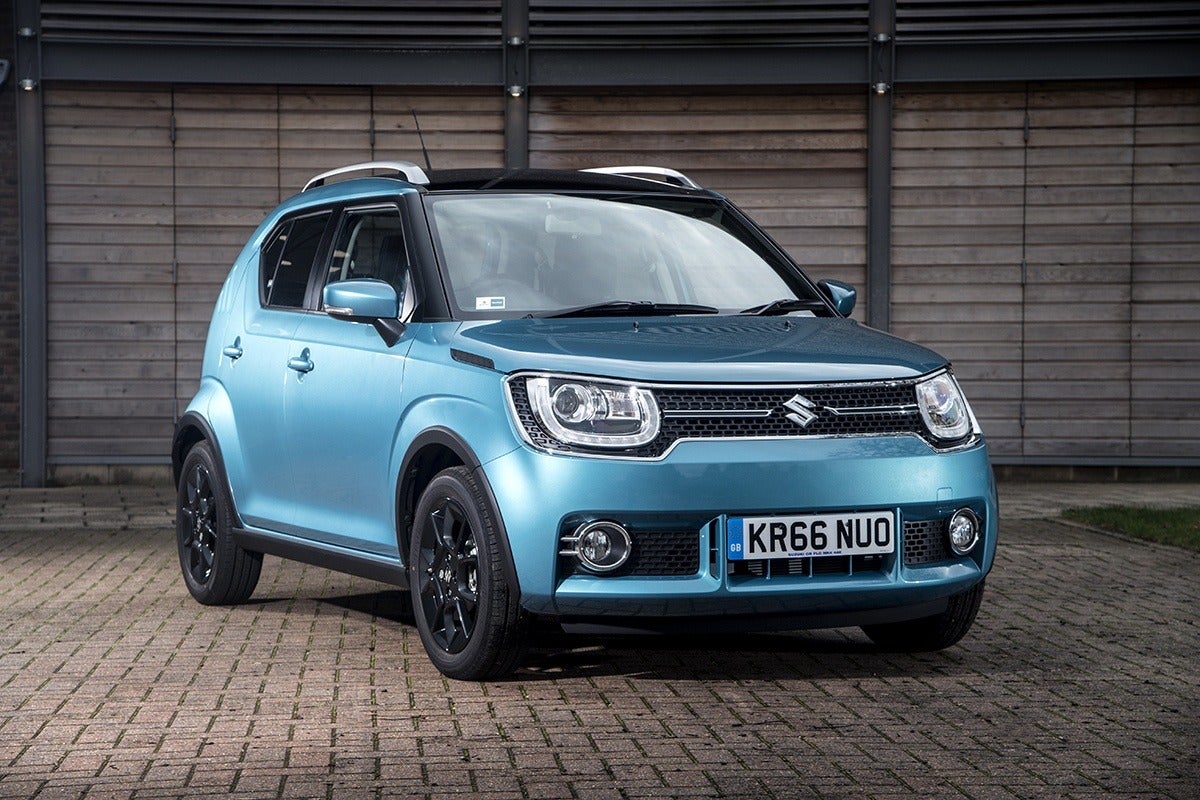 The Suzuki Ignis is a retro-styled oddity that rivals city cars ranging from the Volkswagen Up and aforementioned Fiat Panda. Like the Panda, it packs a lot of fun into its tiny dimensions, while its long list of standard safety equipment will appeal to family buyers.
You can buy the Ignis with a petrol-electric hybrid and Suzuki's AllGrip four-wheel-drive system. It's even less of an off-roader than the Panda 4x4, but it can send power to all four wheels when required. Combine this with skinny tyres and low kerb weight, and you've got a car that'll be great in the snow or crossing a grassy field.
The all-wheel-drive system is only available on top-spec models but it's still one of the most affordable 4x4s on the market, with prices starting from less than £17,000.
Dacia Duster
Year launched: 2018

Looking for a bargain 4x4 that'll get on with the job with little fuss? The Dacia Duster should be high on your shortlist.
It feels a bit like a car from at least 10 years ago, but that's not necessarily a bad thing. You won't find complex touchscreen media systems and all the latest technology here, but that makes the Duster an easy car to get along with from the moment you sit in it. There's less to go wrong, too - making it an ideal car to hold onto for the long-term.
You can pick up a brand new Duster for a little more than £11,000 - but it won't even come with a radio or air conditioning. If you want a four-wheel-drive model, you'll need to look at the mid-spec Comfort model. This'll cost you around £18,500 and comes with a 1.5-litre 115PS diesel engine.
Kia Sportage
Year launched: 2016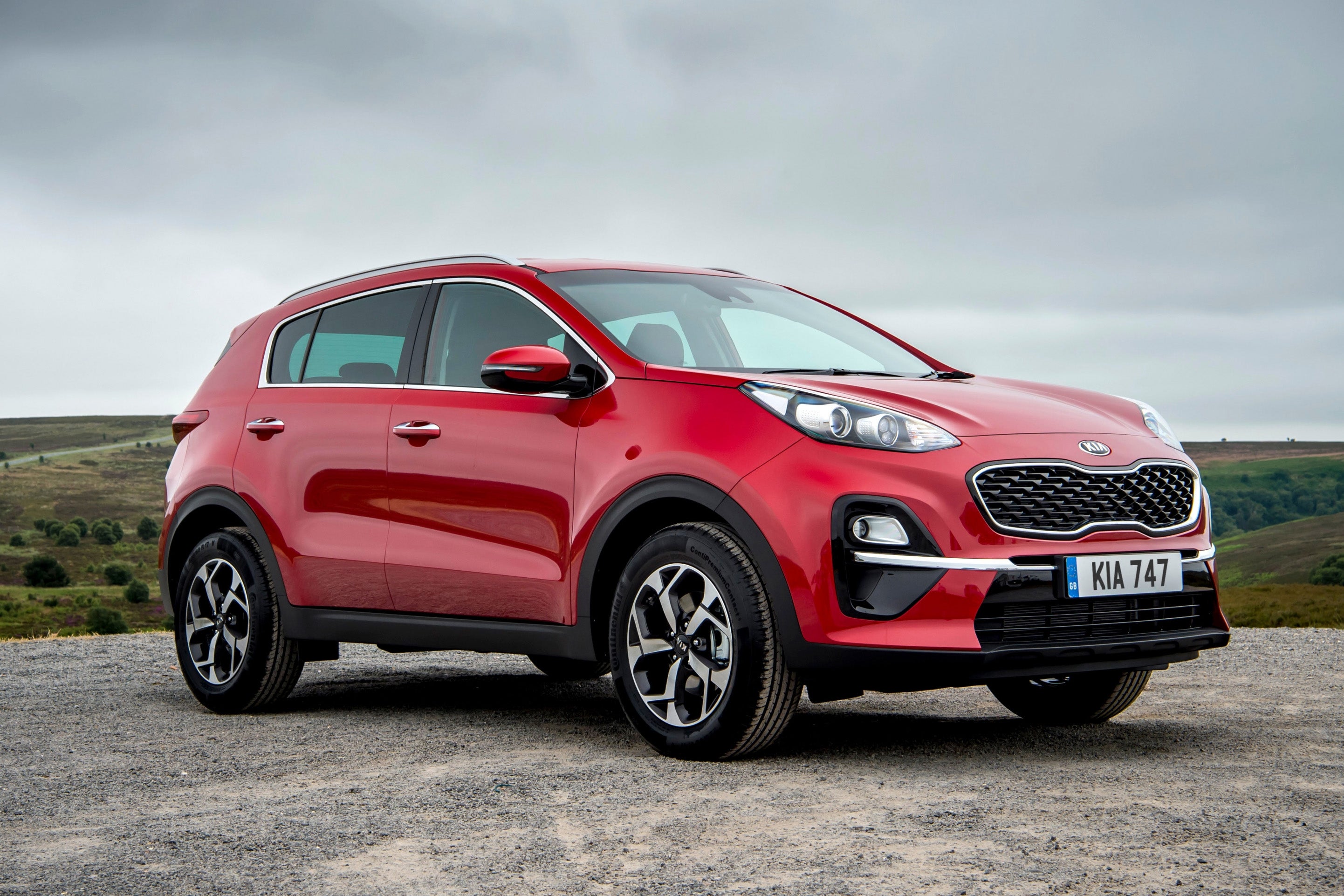 The Kia Sportage is one of the best-value crossovers on the market. It's absolutely loaded with kit, won't cost a fortune to run and is offered with four-wheel drive.
Refreshingly, you don't have to go for an expensive high-spec model for four-wheel drive, either. The entry-level Kia Sportage is available with it and the 1.6-litre turbocharged petrol engine (the best of the bunch, unless you cover a lot of miles).
Unlike some of the 4x4s to feature here, the Kia Sportage is practical enough to use as your main family transport. Kids will enjoy the high seating position in the back, and the boot's bigger than a Volkswagen Golf's. Chuck in a long warranty and lots of safety kit, and you're onto a winner.
Mitsubishi ASX
Year launched: 2010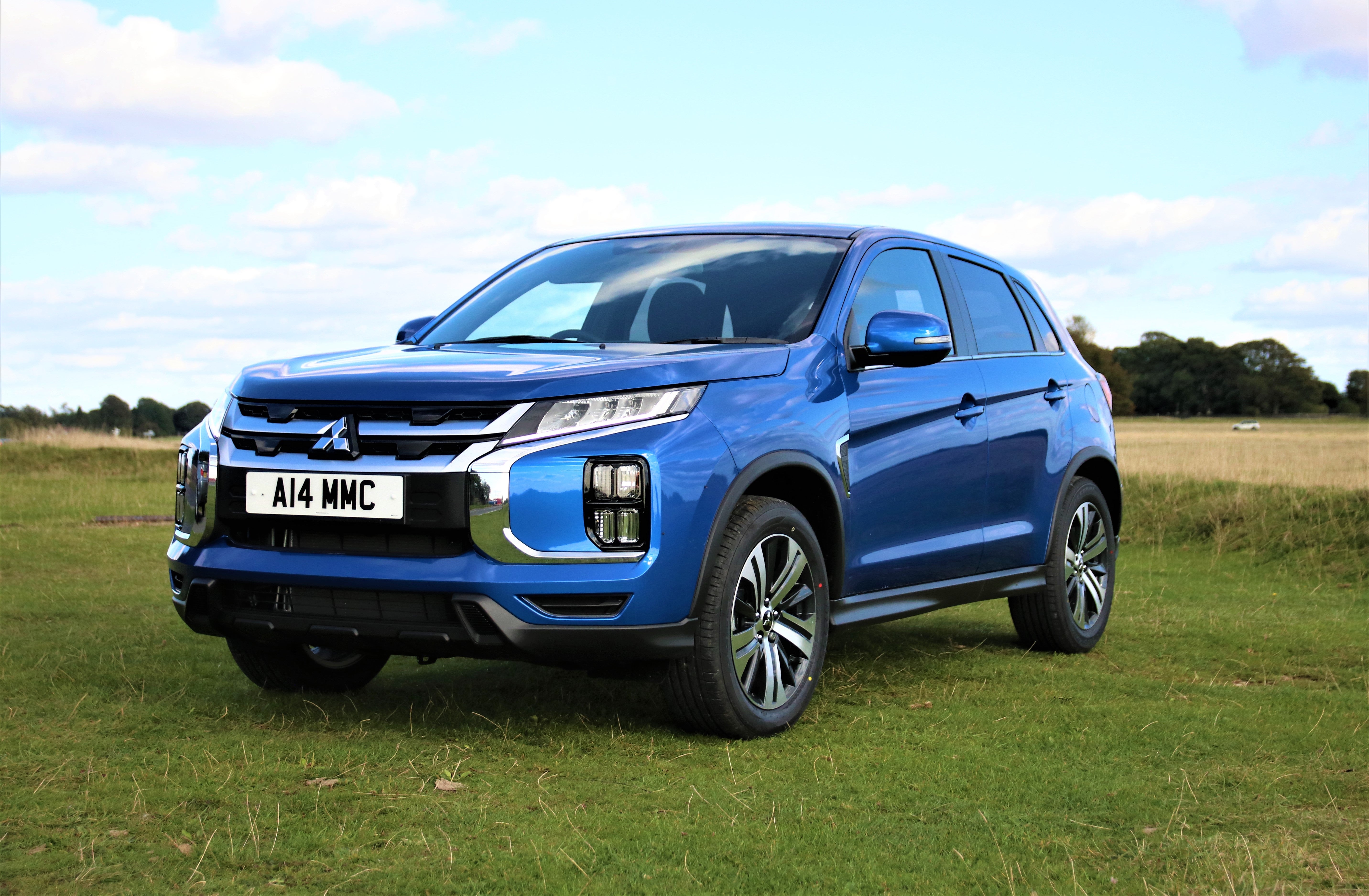 Car buyers often overlook the Mitsubishi ASX in their search for a crossover SUV but - while it's not as popular as alternatives like the Nissan Qashqai or SEAT Ateca - it is a very dependable car that's available with four-wheel drive.
You'll need a top-spec model for four-wheel drive, with the 2.0-litre petrol engine and six-speed automatic gearbox. This'll cost you around £27,000 for a brand new example, with standard equipment including a panoramic sunroof, 18-inch alloy wheels and TomTom navigation.
Another perk of the Mitsubishi ASX is it comes with a five-year, 62,500-mile warranty. Altogether, it makes a very tempting and affordable 4x4 package.
MINI Countryman
Year launched: 2017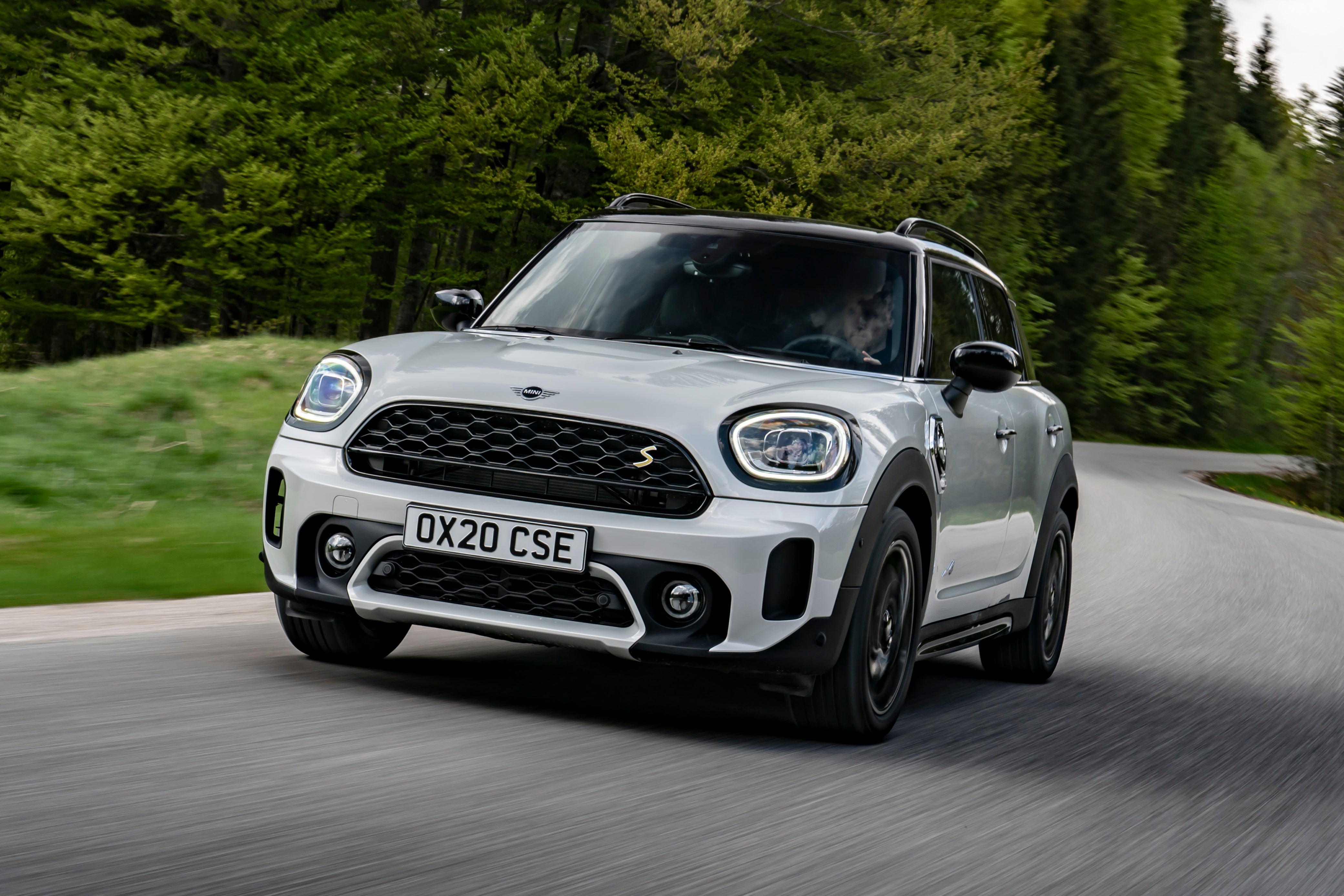 The MINI Countryman is a somewhat upmarket crossover SUV, so it's surprising to see it appearing in this list alongside the likes of the Dacia Duster and Kia Sportage. Part of the reason it's relatively affordable is that MINI offers All4 all-wheel-drive on the lower-spec trim levels - so you don't have to pay extra for a high-spec model.
That means you can get a MINI Countryman Cooper Classic with four-wheel-drive for around £28,000. That comes with a petrol engine and automatic gearbox, although a diesel version is also offered for around £29,500.
No matter which engine you choose, the MINI Countryman is great to drive. It's just a really fun car, whether you're exploring a city centre of the countryside. And the interior is superb - well-finished, with plenty of soft-touch materials and space for all the family. You're not going to regret buying a MINI Countryman.
Subaru XV
Year launched: 2018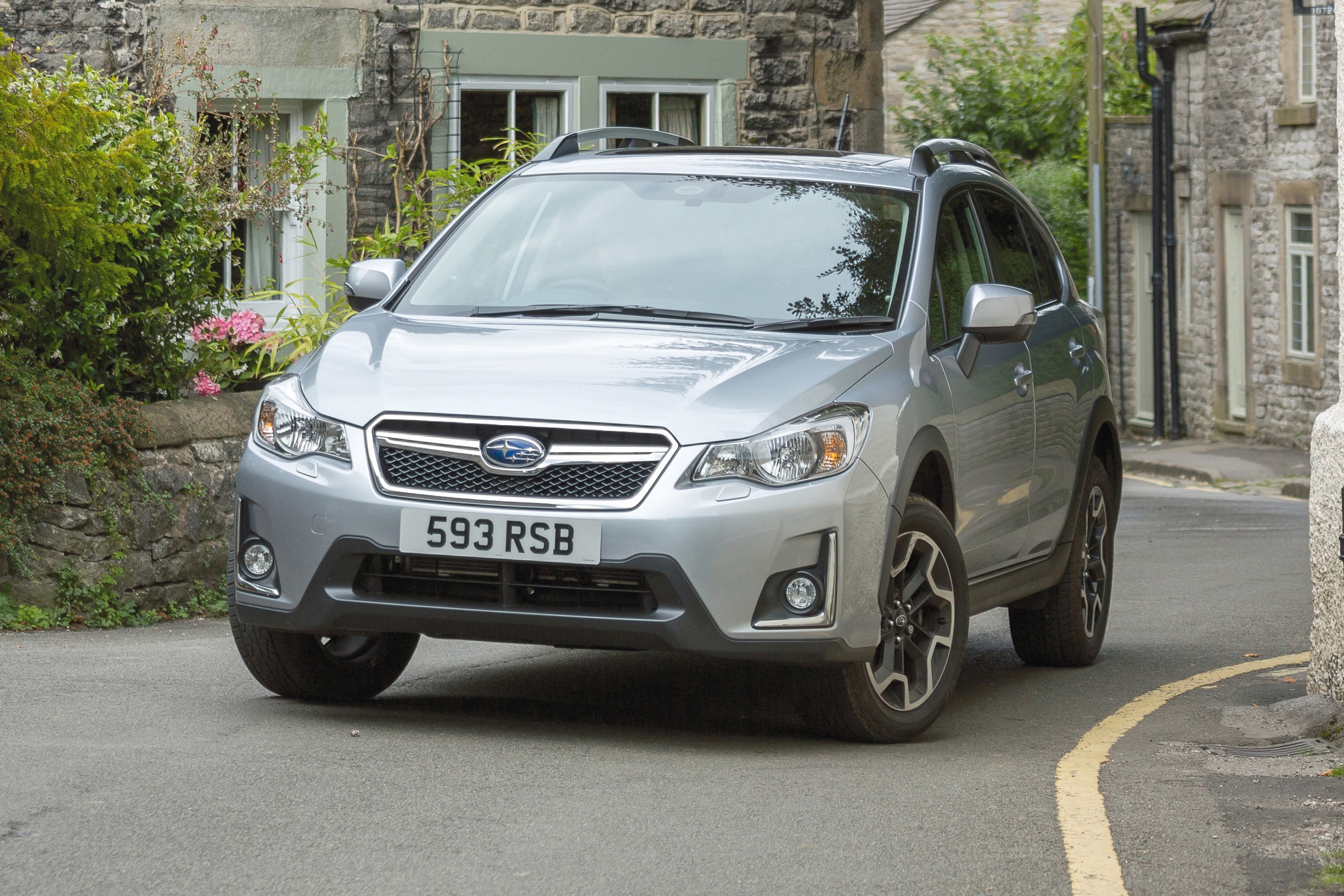 There's a reason Subaru buyers are incredibly loyal to the brand. The Japanese manufacturer designs its cars to last well beyond the three-year finance agreement, and they're capable of going anywhere without leaving you stranded.
If you actually need to venture off-road, the Subaru XV is a really good alternative to more stylish crossover SUVs like the Peugeot 3008. All XV models come with the same Active Torque Split AWD system, while you can choose between 1.6- or 2.0-litre petrol engines. Both are paired with CVT automatic gearboxes.
The interior feels incredibly hard-wearing, and there's plenty of technology fitted as standard - including Subaru's innovative EyeSight driver assist technology (which includes adaptive cruise control and autonomous emergency braking). Prices start in the region of £28,000.
SsangYong Korando
Year launched: 2019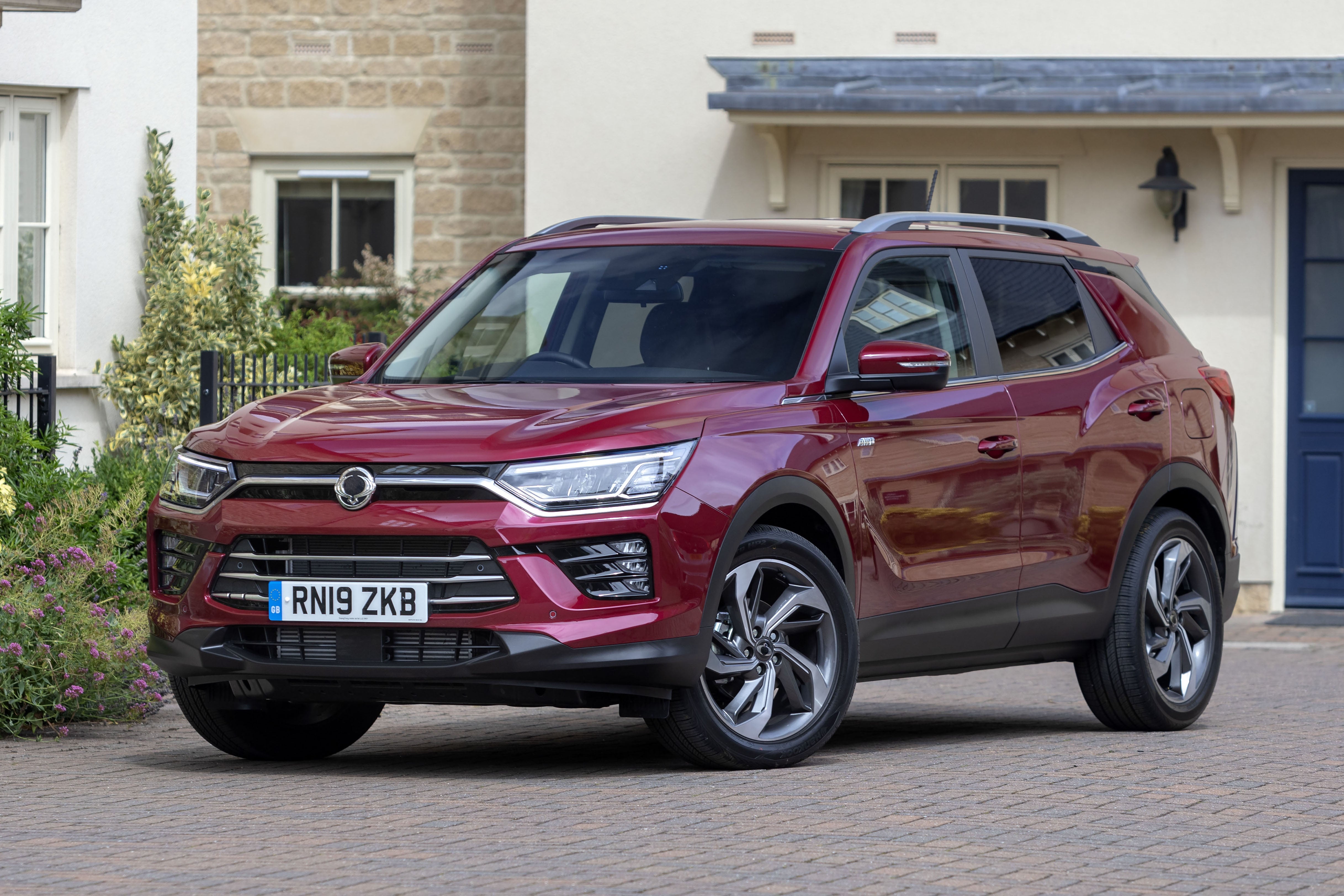 The Korean-built SsangYong Korando is intended to be a more affordable alternative to cars like the Nissan Qashqai and Skoda Karoq. There's a lot to like about it, not least its seven-year warranty, generous standard equipment levels and affordable price tag.
You can buy a new Korando from less than £20,000, but four-wheel drive is only available in Pioneer or Ultimate trim with the 1.6-litre diesel engine - meaning you'll pay close to £29,000. It's a car that's popular with caravanners and the Pioneer model is actually aimed specifically at the towing fraternity - as well as a two-tonne towing limit, you also get 17-inch alloy wheels with all-weather tyres and a full-sized spare wheel.
The most impressive thing about the SsangYong Korando is it doesn't feel like a budget option. The interior is surprisingly classy, especially in top-spec Ultimate guise. This comes with things like a 10-inch digital instrument cluster and fancy mood lighting.
Nissan Qashqai
Year launched: 2014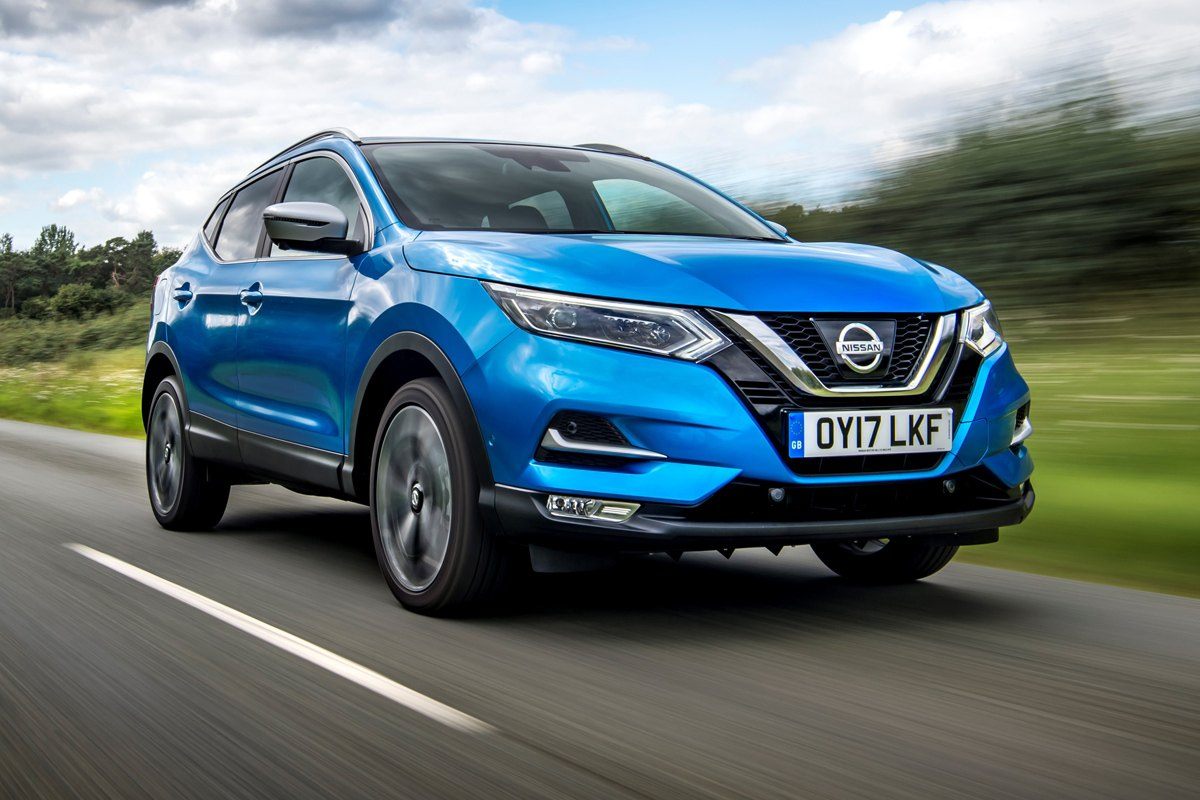 The Nissan Qashqai is one of the most popular crossovers on the market and yes, you can buy one with four-wheel drive. You'll pay around £30,000 for an N-Connecta trim level with the 1.7-litre DCI 150 diesel engine, manual gearbox and all-wheel drive.
This comes with well kitted out with 18-inch two-tone alloy wheels, a 360-degree camera and Nissan's Safety Shield Technologies (ranging from Rear Cross Traffic Alert to Intelligent Park Assist).
The 1.7-litre is a very efficient engine, returning up to 48mpg in official tests with the manual gearbox and four-wheel drive. Opting for the CVT transmission drops this to 43mpg, which is still very reasonable for an automatic four-wheel-drive family car.
Honda CR-V
Year launched: 2018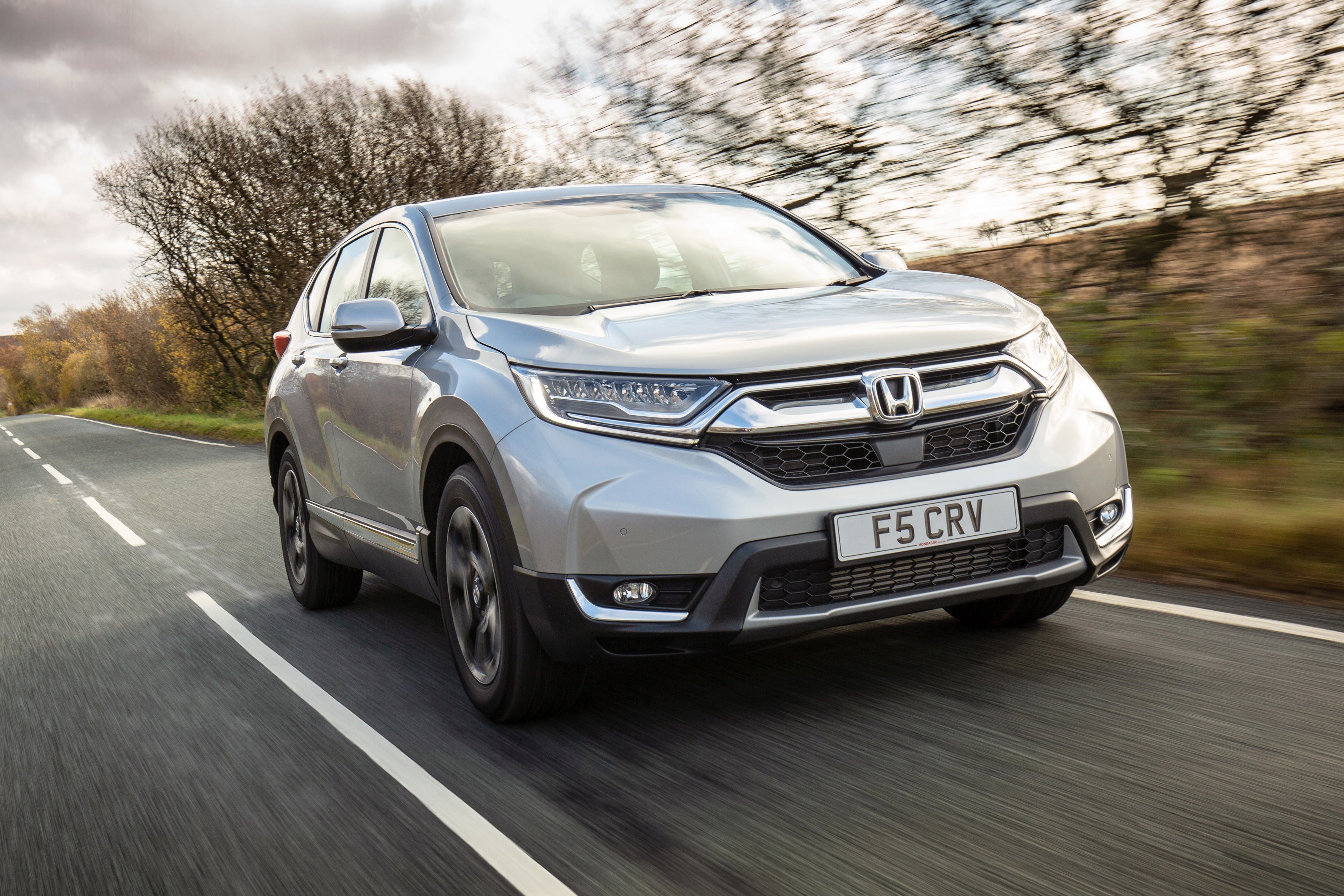 The latest Honda CR-V is an excellent choice for families, with bags of interior space and a quality finish that moves it upmarket compared to its predecessor. It snubs diesel power - which means it won't suit everyone - but you can get four-wheel-drive, and don't have to pay over the odds for it.
You can buy a new CR-V with the 1.5-litre petrol engine, manual gearbox and all-wheel-drive in SE trim for around £30,500. For that, you get things like 18-inch alloy wheels, rain-sensing windscreen wipers and a rear-view camera.
If you wish to save money on fuel (and do your bit for the environment), you can also get a four-wheel-drive CR-V Hybrid. This comes with an eCVT automatic gearbox - so no changing gears yourself - and is priced from around £34,000 in SE guise. A top-spec CR-V Hybrid EX AWD will cost you closer to £40,000.
A 4x4 (or four-wheel-drive vehicle) is one that sends power to all four wheels. The way this works will depend on the individual model but you'll find that most modern 4x4s generally send most of their power to the front wheels under normal driving. They can then shift power to the rear wheels when required, helping out in slippery conditions. This means 4x4s are popular with people who live in rural areas and regularly drive on muddy roads or need a capable car during wintery weather.
Not necessarily. Most crossover SUVs are now available as two-wheel-drive models, which are cheaper to buy and run as they use less fuel. You might find that a two-wheel-drive crossover SUV with a set of all-season or winter tyres is almost as capable as a four-wheel drive.
Generally, having power going to both axles makes for a capable vehicle with increased traction in slippery conditions - including snow and ice. There are other factors to take into consideration, too, like the tyres fitted and the weight of the car. Some two-wheel-drive vehicles even have special driving modes which tweak the traction control to make them more capable in cold weather.
Dacia Duster
1.2 TCe 125 Prestige 5dr
Martins Group Renault Basingstoke

Hampshire, RG247NZ
PCP: £179.57/mo
Representative example: Contract Length: 37 months, 36 Monthly Payments: £179.57, Customer Deposit: £1,499.00, Total Deposit: £1,499.25, Optional Final Payment: £3,864.00, Total Charge For Credit: £1,832.77, Total Amount Payable: £11,827.77, Representative APR: 9.9%, Interest Rate (Fixed): 9.9%, Excess Mileage Charge: 8ppm, Mileage Per Annum: 10,000
Dacia Duster
1.6 SCe Prestige 5dr
Gravells Renault And Dacia Kidwelly

Carmarthenshire, SA174TF
PCP: £227.60/mo
Representative example: Contract Length: 36 months, 35 Monthly Payments: £227.60, Customer Deposit: £1,769.00, Total Deposit: £1,769.25, Optional Final Payment: £4,101.00, Total Charge For Credit: £2,041.25, Total Amount Payable: £13,836.25, Representative APR: 9.9%, Interest Rate (Fixed): 9.44%, Excess Mileage Charge: 4ppm, Mileage Per Annum: 10,000
Dacia Duster
1.6 SCe Prestige 5dr
Gravells Renault And Dacia Kidwelly

Carmarthenshire, SA174TF
PCP: £247.42/mo
Representative example: Contract Length: 36 months, 35 Monthly Payments: £247.42, Customer Deposit: £1,874.00, Total Deposit: £1,874.25, Optional Final Payment: £4,089.00, Total Charge For Credit: £2,127.95, Total Amount Payable: £14,622.95, Representative APR: 9.9%, Interest Rate (Fixed): 9.44%, Excess Mileage Charge: 4ppm, Mileage Per Annum: 10,000