Cheapest estates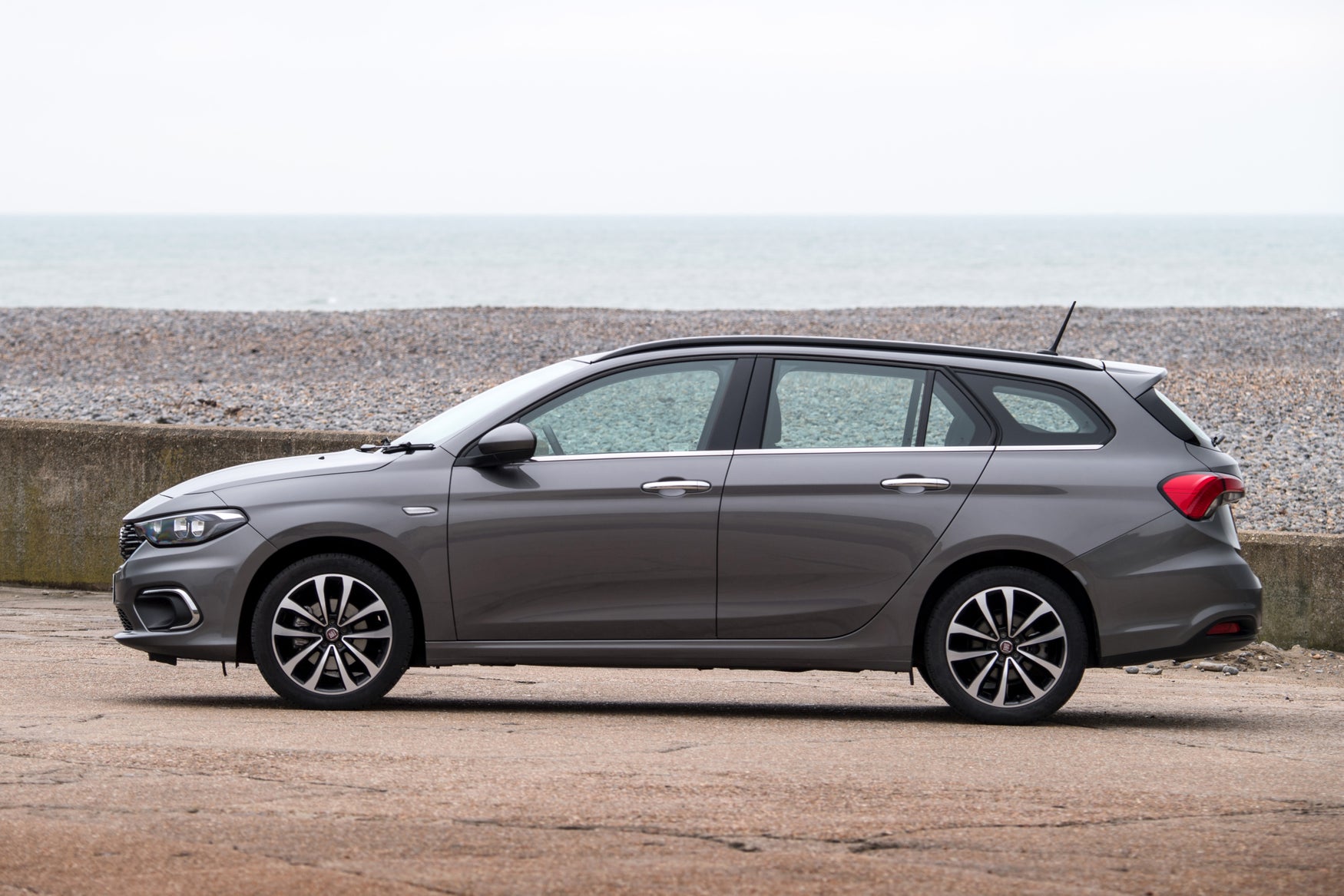 Need a practical family car or simply want a vehicle capable of carrying a lot of luggage? Our list of affordable estate cars should help you find the best cheap family car.
If a standard hatchback isn't big enough for your growing family or you just have a strong desire for practicality, you should be looking for an estate car. They may not be as fashionable as SUVs but they usually offer very good value for money and they're certainly not as boxy or as awkward looking as they used to be.
Our experts have analysed the price lists and come up with a list of the top 10 cheapest estate cars on sale today. From compact estates like the Skoda Fabia to stylish options like the MINI Clubman, we've got all the estate cars you could possibly wish for.
Dacia Logan MCV
Year launched: 2013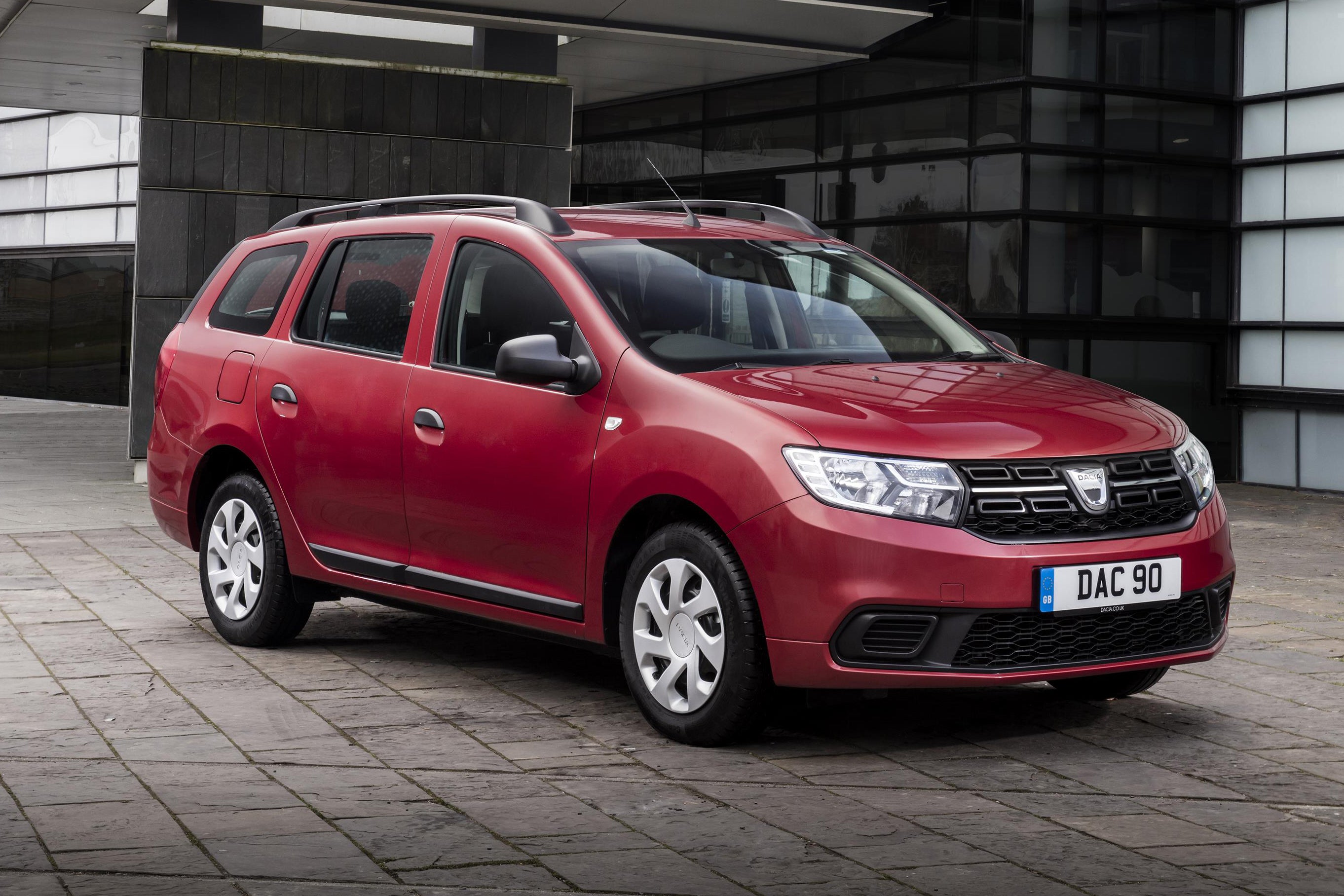 If you're looking for as much physical car for your money as possible, look no further than the Dacia Logan MCV. That MCV tag stands for 'maximum capacity vehicle', if you're wondering, and it starts in the region of £10,000. That's for a brand new estate car, which is incredible value for money.
The Logan MCV's based on the old Renault Clio so it's not as polished as some alternatives featured here, but you do get a pretty decent 573-litre boot and room in the back for three people (at a push).
You don't get much in the way of luxury, but that's not Dacia's thing. You'll get steel wheels, electric front windows (manual in the back… old school) and DAB radio with two (count 'em) speakers. Splash out on a Comfort model, which starts as a little less than £12,000, for features like rear parking sensors, an infotainment system and cruise control.
Skoda Fabia Estate
Year launched: 2015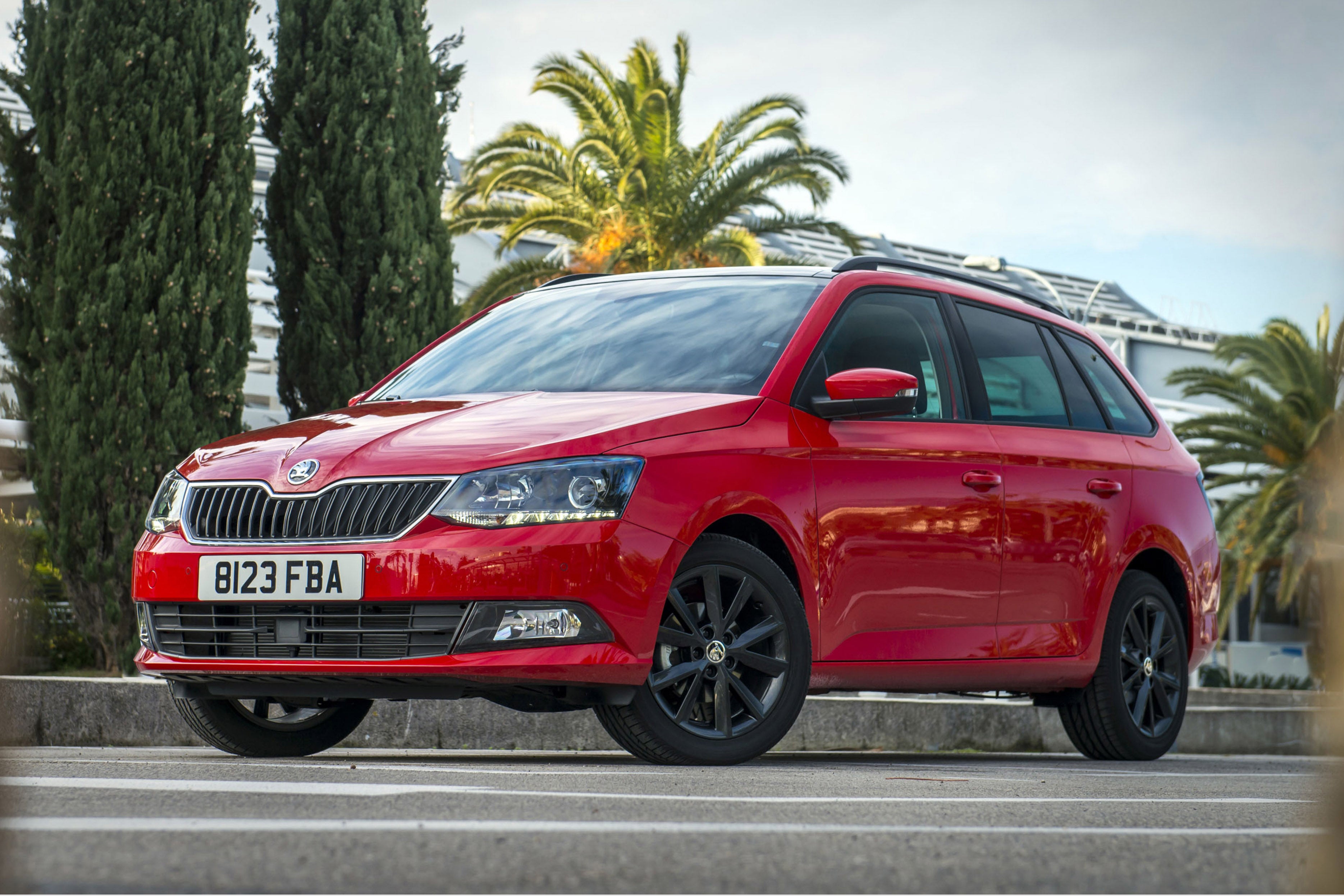 There aren't many small estate cars on sale now - most buyers (and therefore car makers) have moved towards crossover SUVs like the Renault Captur. But Skoda still sells an estate version of its humble Fabia, and it's a very likeable (and practical) little car.
With the rear seats up, you get 330-litres of boot space, increasing to 1395-litres with them dropped. This is easily done, and access is easy thanks to a very low loading lip - great if you want to tempt an arthritic dog to jump in.
The Skoda Fabia Estate S starts from around £15,500, but you can get a really flashy Monte Carlo model for less than £19,000. That comes fully-loaded - with 16-inch black alloy wheels, a sports steering wheel and LED lights for the front and rear.
Fiat Tipo Station Wagon
Year launched: 2016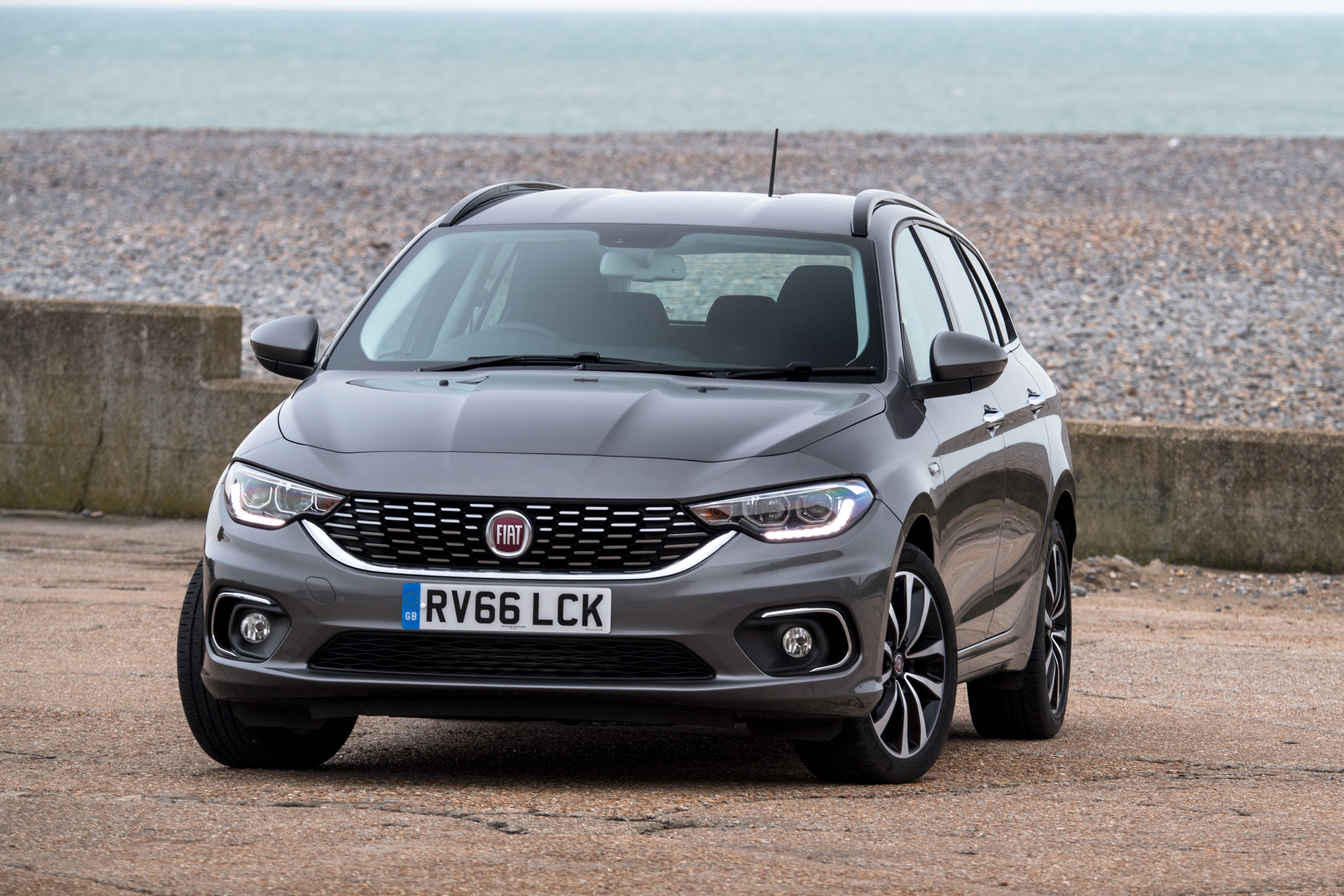 The Fiat Tipo is similar in size to the Ford Focus or Volkswagen Golf yet significantly undercuts them on price. That's true for the estate version, too, badged the Station Wagon. This starts from less than £17,000 in Easy trim with the 1.4-litre petrol engine. Standard equipment includes 15-inch steel wheels, air conditioning and an autonomous emergency braking system.
In terms of boot space, you can squeeze 550 litres of luggage in with the rear seats in use. Dropping them is easy, leaving an entirely flat floor and a huge amount of space - ideal for trips to Ikea.
The Fiat Tipo Station Wagon is easy to drive thanks to its relatively compact dimensions and wide range of driver aids. It's not as agile as a Ford Focus but it feels safe, and the engines are both efficient and fairly refined.
Hyundai i30 Tourer
Year launched: 2017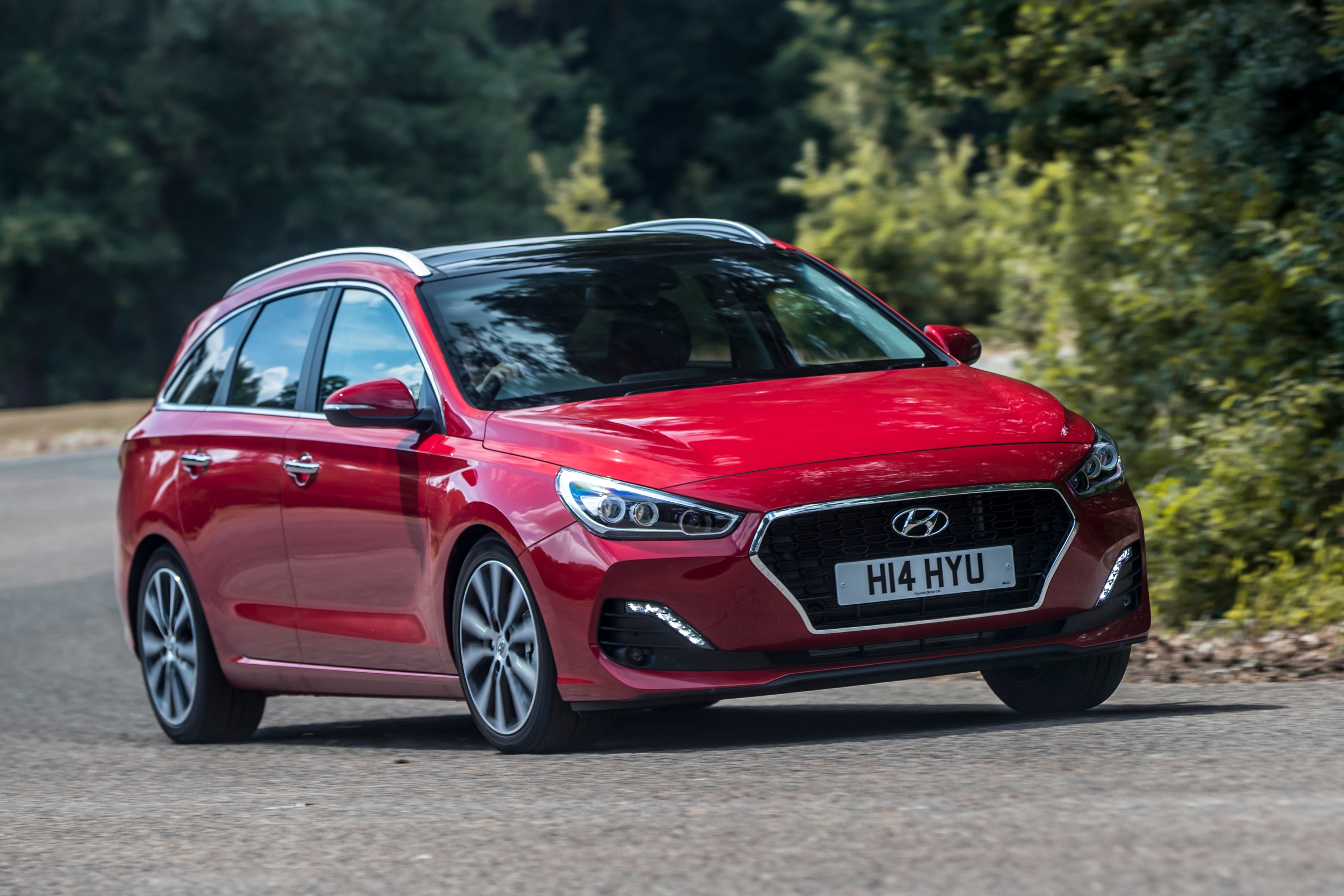 Any value-conscious car buyer should pay Hyundai a visit. As with the rest of its range, the Hyundai i30 Tourer undercuts competitors on price and chucks in a load of standard equipment and a generous five-year, unlimited-mileage warranty.
It's more spacious than a Ford Focus Estate and almost as capacious as the Skoda Octavia Estate. It's also significantly cheaper than them both, with prices for the Tourer starting in the region of £18,000. That's for an entry-level S model with the 1.0-litre turbo petrol engine.
Standard equipment includes 15-inch alloy wheels, DAB radio and cruise control - it's hardly sparse. Upgrade to the SE for such luxuries as electric driver's seat lumbar adjustment, a front armrest and an eight-inch infotainment screen with Apple CarPlay/Android Auto.
Kia Ceed Sportswagon
Year launched: 2018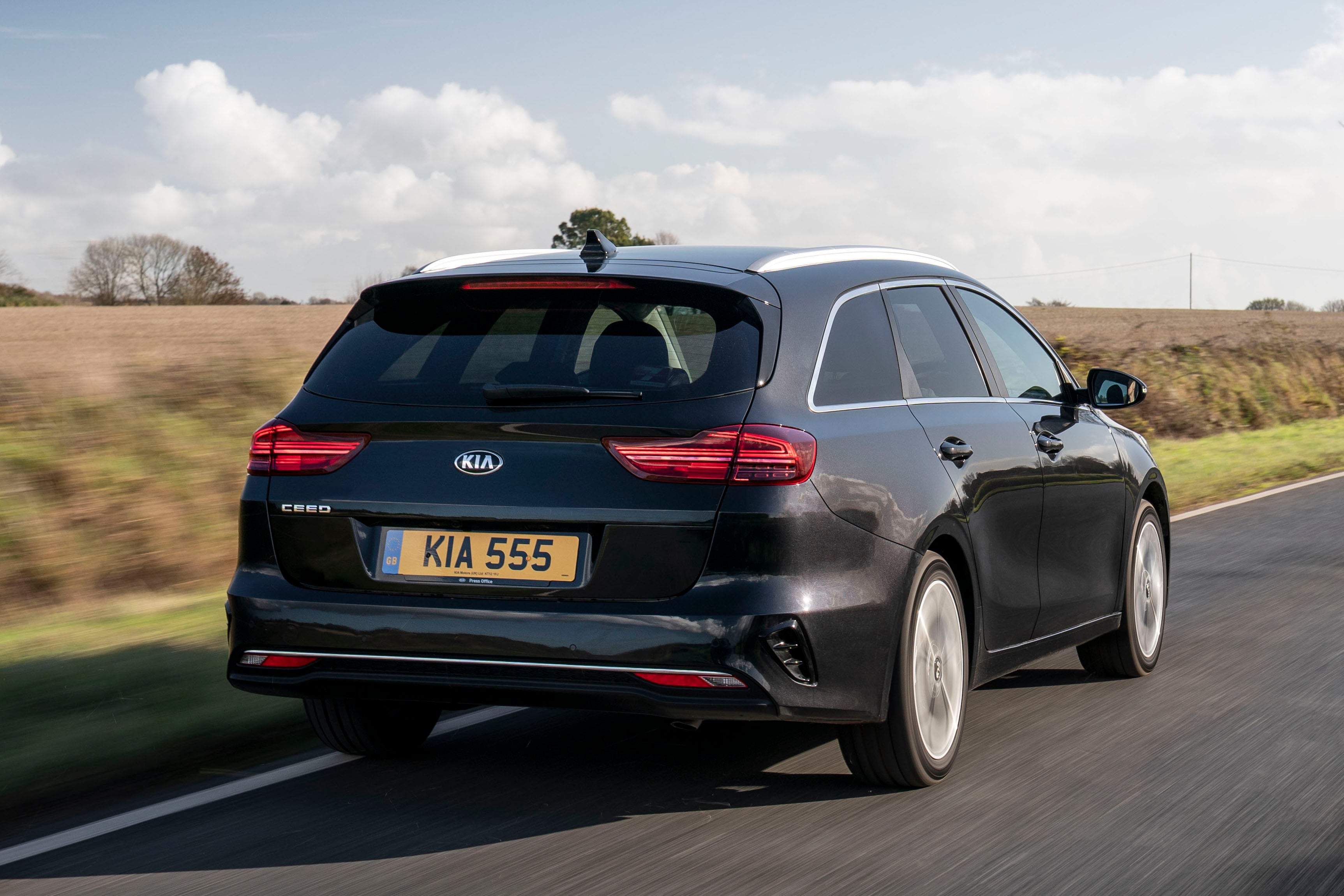 Like Hyundai, you might think of Kia as a value brand but the interior of the Kia Ceed Sportswagon feels every bit as plush as more upmarket rivals.
It might be marginally pricier than the Hyundai i30 Touring, but you do get more for your money - even the entry-level model (which starts in the region of £20,000) gets an eight-inch media display with Apple CarPlay/Android Auto and voice control, not to mention a reversing camera and 16-inch alloy wheels.
It's also good to drive with efficient petrol and diesel engines. Even the entry-level 1.0-litre turbocharged petrol will be sufficient for a lot of buyers. Go for a diesel if you cover mega miles.
Renault Megane Sport Tourer
Year launched: 2016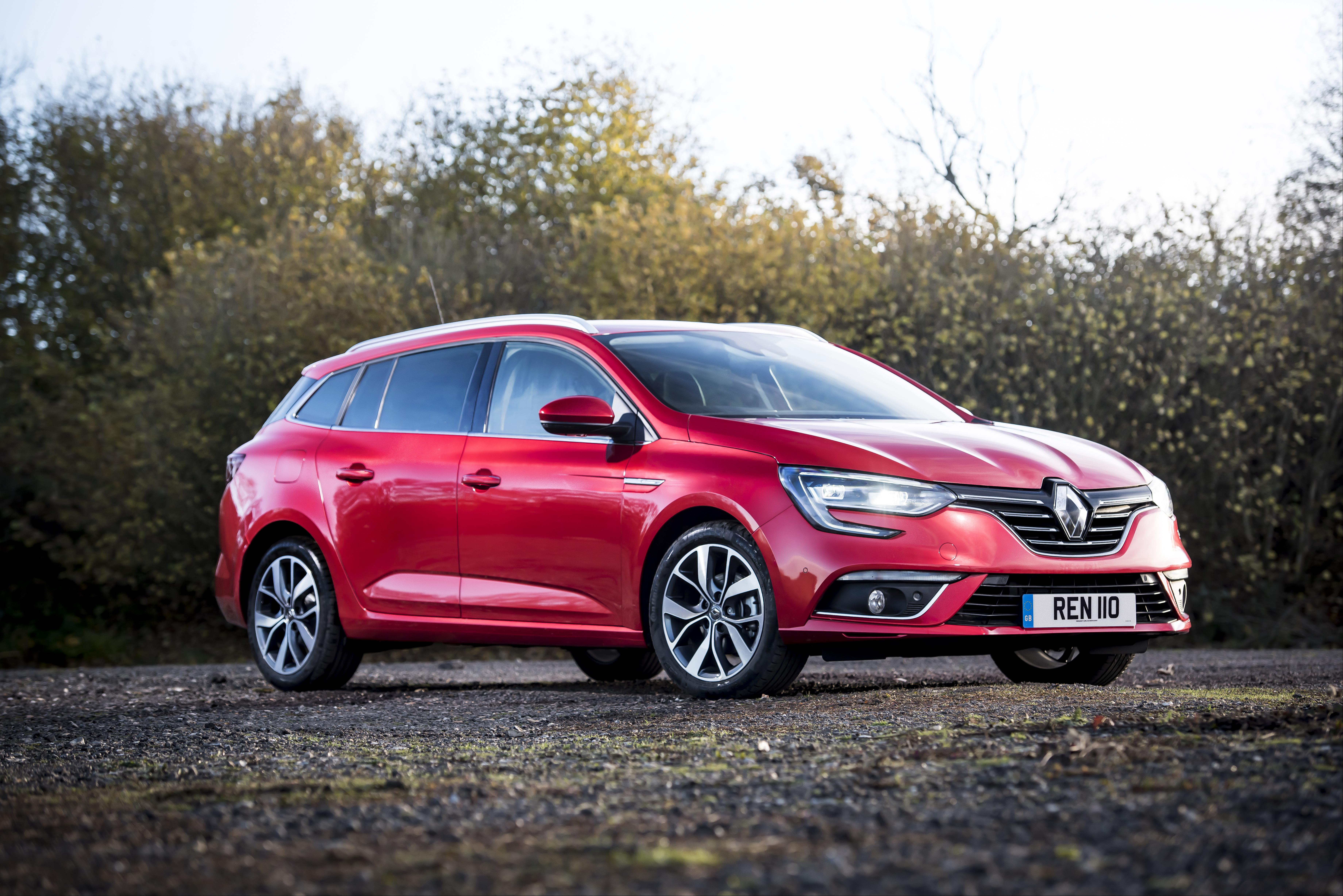 The Renault Megane used to be a go-to family hatch alongside the Vauxhall Astra, Ford Focus and Volkswagen Golf. That's not the case so much these days, but it's still a good choice - especially in practical Sports Tourer form.
With its French flair, we think it's one of the more attractive options in its class. And it's also really good value for money, with prices starting from around £20,500 for the Renault Megane Sports Tourer Play (to give it its full title). Standard kit includes 16-inch alloy wheels and automatic dual-zone climate control.
Engine choices include efficient 1.5-litre diesels and playful 1.3-litre turbo petrols. We reckon the diesels are the pick of the bunch in the Megane Sports Tourer, especially if you're planning on carrying a boot full of, er, whatever you might wish to carry a boot full of.
Vauxhall Astra Sports Tourer
Year launched: 2015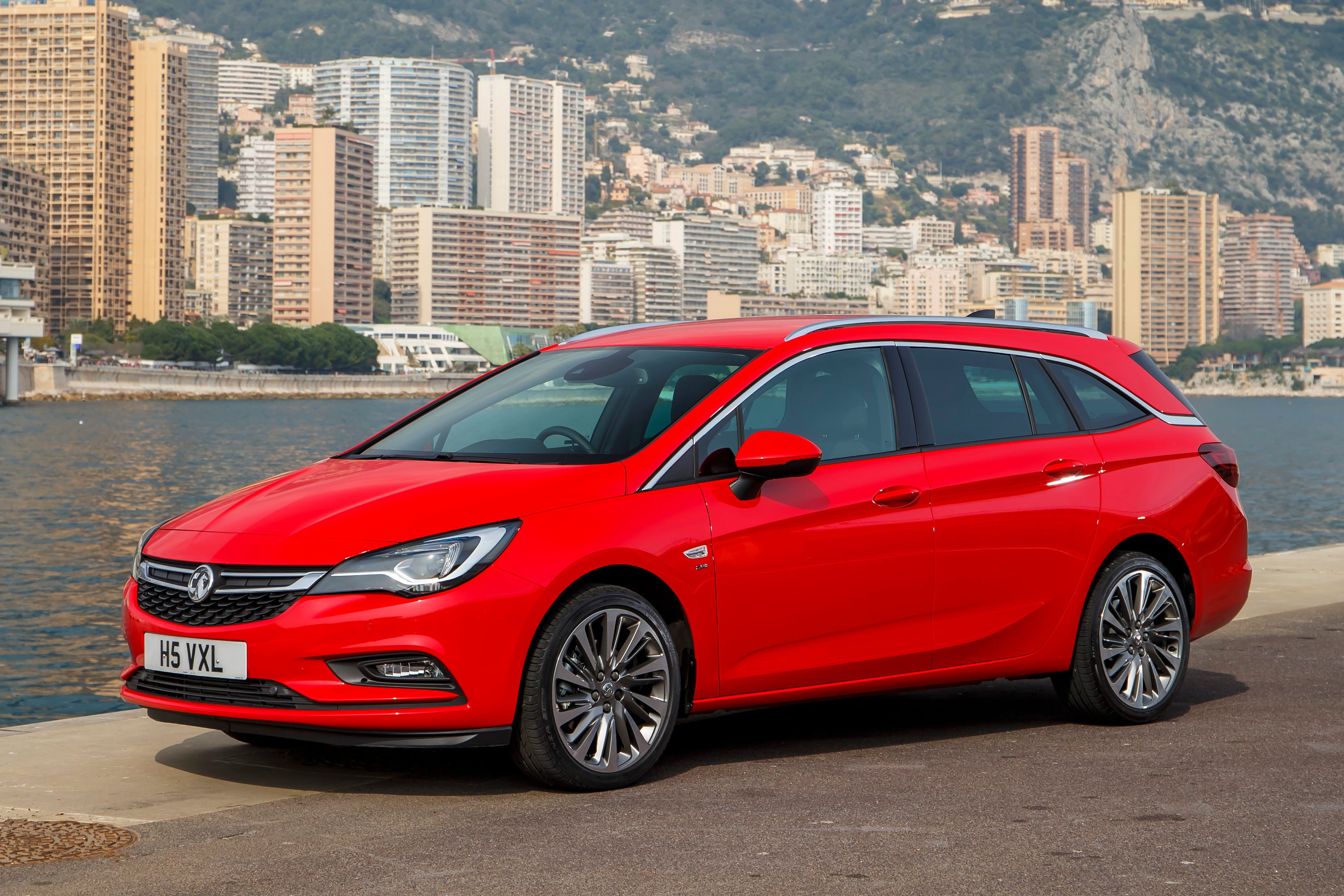 The British-built Vauxhall Astra Sports Tourer represents a significant amount of progress compared to its average-at-best predecessors. It's now a genuinely competent alternative to the Ford Focus Estate, with efficient petrol and diesel engines and loads of standard equipment for the money.
It's also very practical, with 540 litres of luggage space with the seats up and 1630 litres with them dropped down. The load area is usefully square without any stylish features or suspension turrets eating into it. It's been designed with young families in mind and you can tell.
Prices start from around £20,500, which is roughly £1500 more than the equivalent hatchback. That strikes us as pretty good value for money.
Skoda Octavia Estate
Year launched: 2020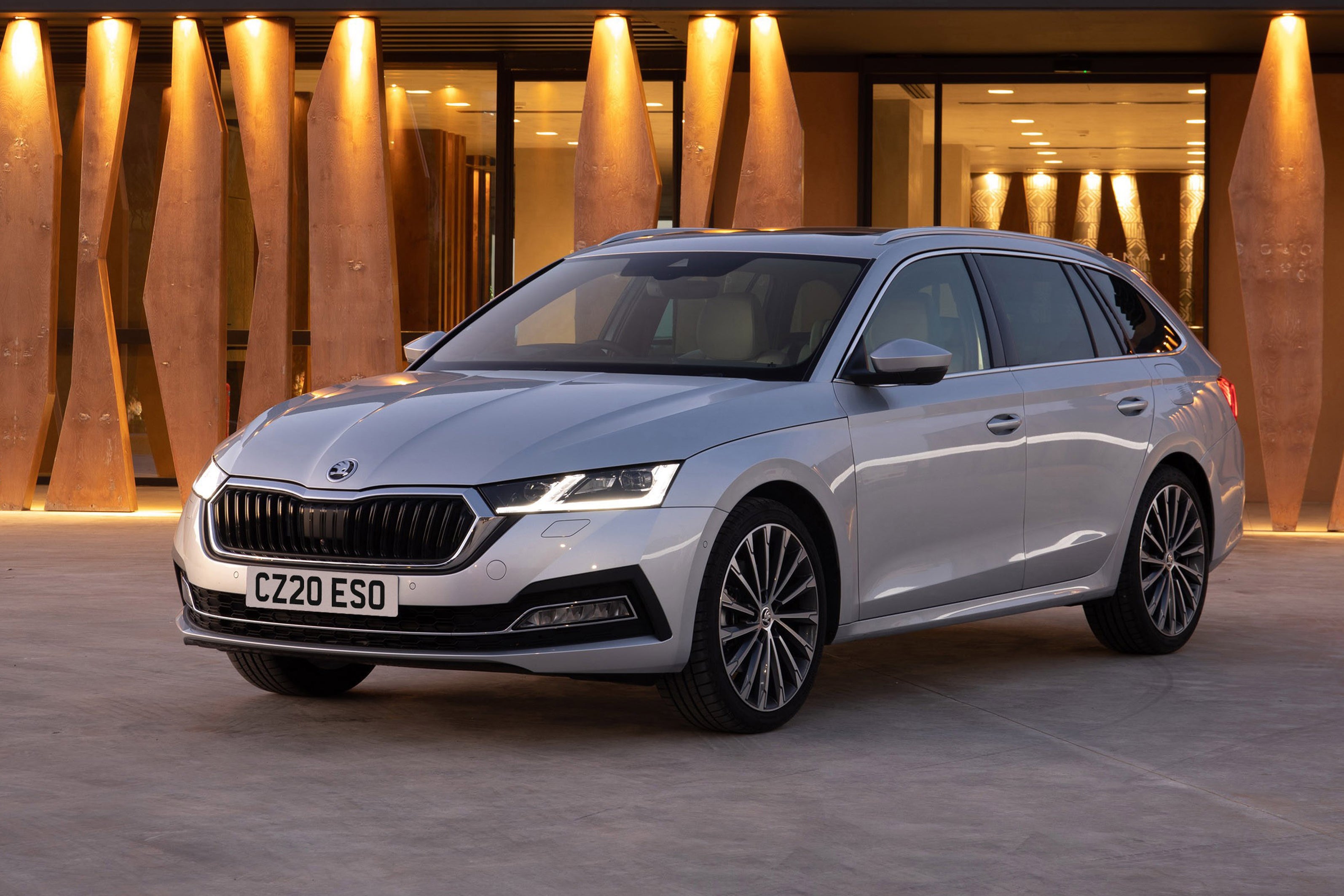 The Skoda Octavia has always been seen as a Volkswagen Golf with a bigger boot and smaller price tag - and that's still the case with the latest Octavia, launched in 2020.
The thing is, the latest Octavia feels so premium that you'll question the logic in spending any more money on the Golf. There are lots of soft-touch materials and it's incredibly refined, even with a diesel engine.
And it's also just as practical as you'd expect for a Skoda Octavia Estate. There's 640-litres of boot space - up 30 litres from the previous model - and a useful split-level floor for hiding valuables. Prices start in the region of £22,000.
MINI Clubman
Year launched: 2016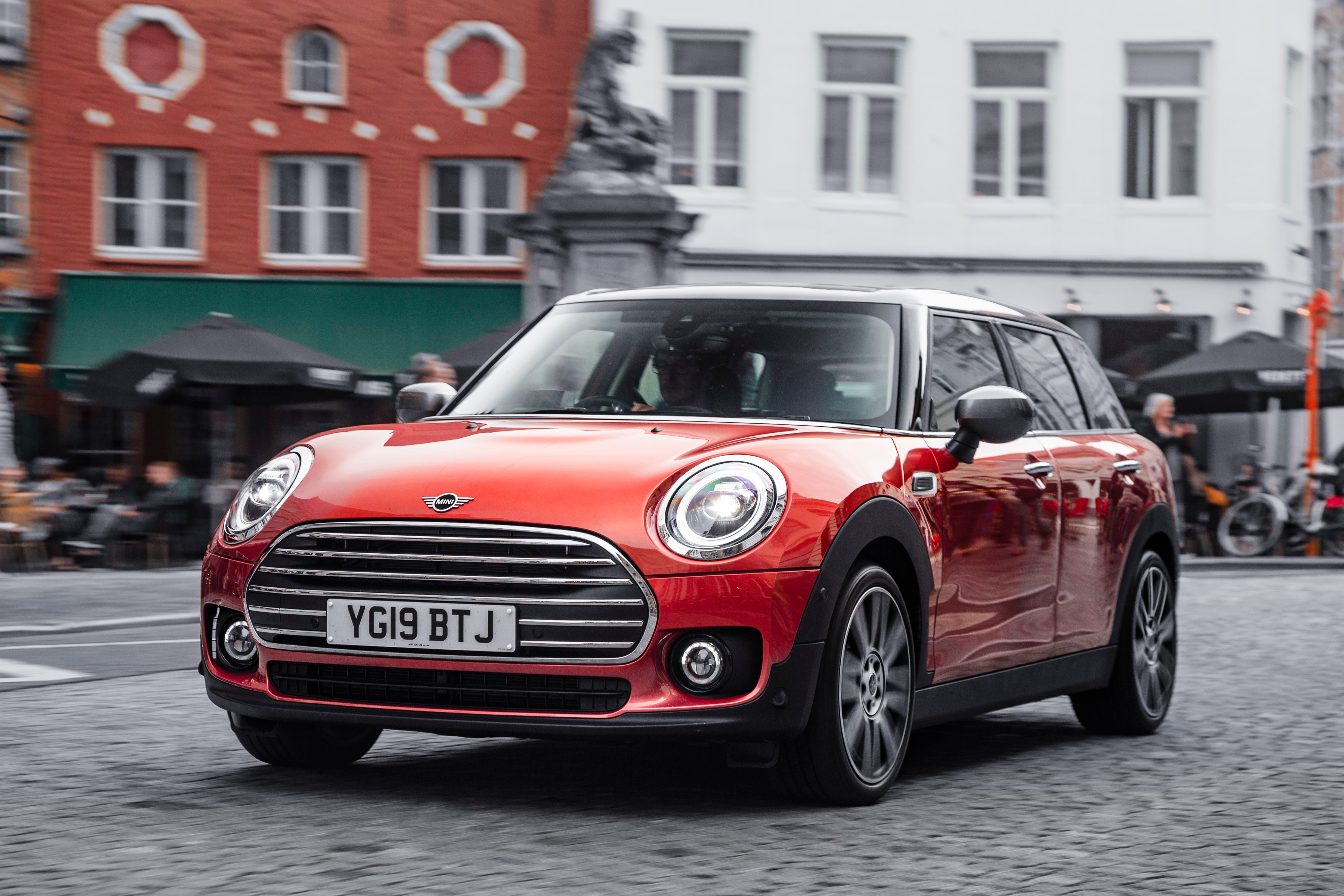 Proving that you can indeed have your cake and eat it, the MINI Clubman combines fashionable looks, go-kart-like handling and a surprisingly affordable price tag.
Whether you're in a city centre or out on the open road, we can't emphasise enough how much fun the MINI Clubman is to drive. It'll make you feel special, too, as it's impossible not to love its retro design and superb interior finish.
The MINI Clubman starts from around £22,000 and for that, you get a Cooper model (meaning an eager 1.5-litre petrol engine) and a Classic 'style' (also known as a trim level). Standard equipment includes alloy wheels, black cloth seats and a multi-function steering wheel.
SEAT Leon Estate
Year launched: 2020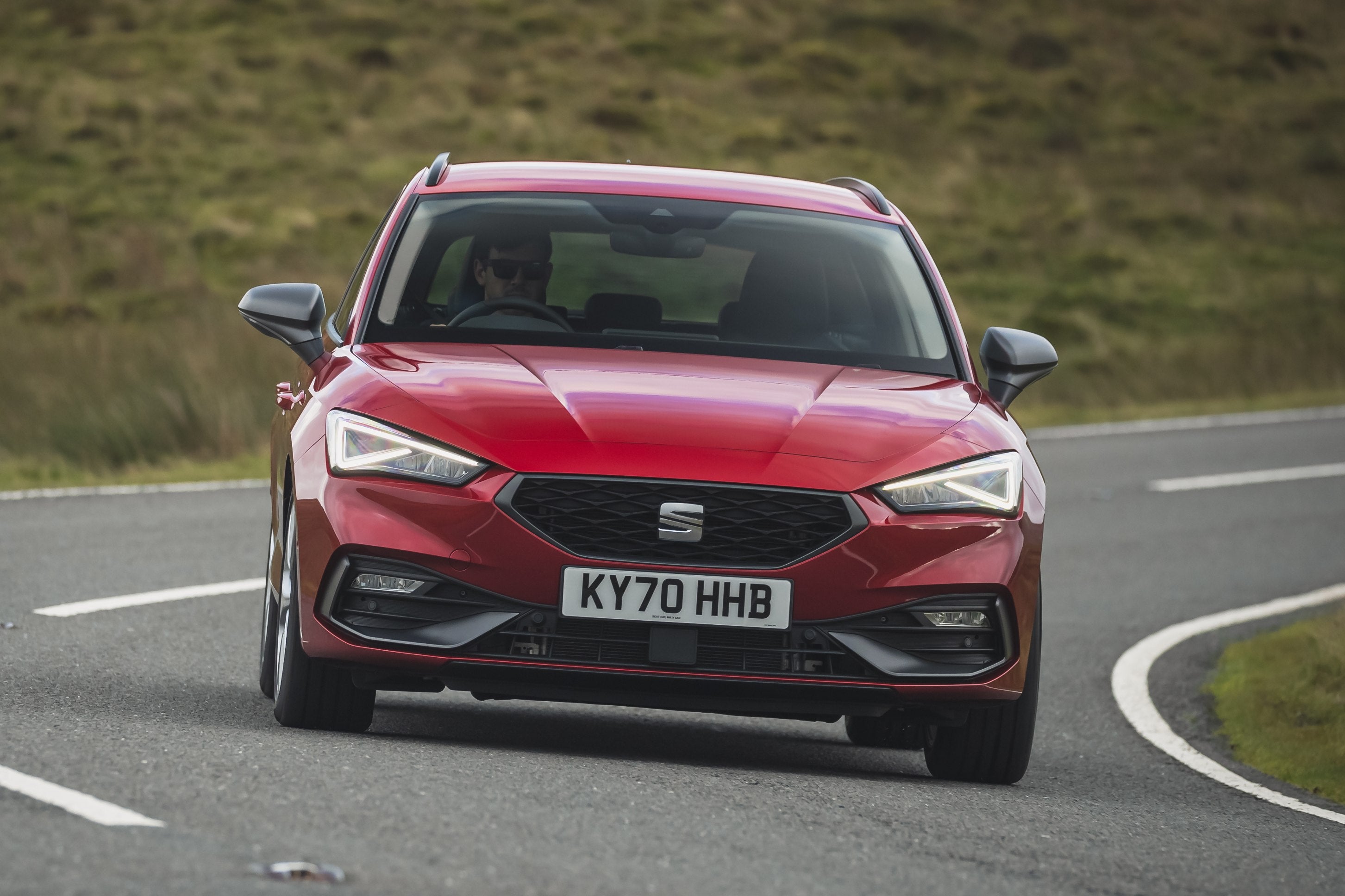 At the same time as the new Volkswagen Golf and Skoda Octavia, Volkswagen Group's Spanish brand has launched its take on a stylish hatch-cum-estate car, namely the SEAT Leon.
Not only does the SEAT Leon Estate look the part, it's also great to drive, while its engine line-up (similar to that of the aforementioned Golf and Octavia) means there's a choice for everyone. All should be efficient, with none of them breaking the bank in terms of running costs.
The most affordable SEAT Leon Estate is the SE, which starts from around £22,500 and comes with 16-inch alloy wheels, LED headlights, metallic paint and an 8.25-inch touchscreen media system. Upgrade to the SE Dynamic (from close to £23,500) for 17-inch alloy wheels, tinted windows, a slightly bigger media system and a sharp Digital Cockpit.
The number of estate cars on the market is declining as buyers rush to buy SUVs instead. It's a fashion thing. Some will prefer the high seating position of an SUV, but the humble estate car is often just as practical and arguably better to drive.
You'll certainly pay a premium for an estate car over the equivalent hatch. It won't be a huge amount, though - expect to pay around £1500 to £2000 more. Estate cars will usually be cheaper than an SUV and running costs won't be much more than the standard.
This depends on your needs. For those on a budget, something like a Skoda Fabia Estate or Dacia Logan MCV represents astonishing value for money. If you want a comfortable family wagon, consider an alternative like the Skoda Superb estate.
MINI Clubman
2.0 John Cooper Works ALL4 6dr Auto
Bristol Street Motornation York

York, YO304WR
HP: £311.66/mo
Representative example: Contract Length: 36 months, 36 Monthly Payments: £311.66, Customer Deposit: £1,717.00, Total Deposit: £1,717.50, Total Charge For Credit: £1,487.26, Total Amount Payable: £12,937.26, Representative APR: 9.9%, Interest Rate (Fixed): 9.48%
MINI Clubman
2.0 Cooper D 6dr Auto
Bristol Street Motors Renault Exeter

Devon, EX28NT
HP: £312.88/mo
Representative example: Contract Length: 36 months, 36 Monthly Payments: £312.88, Customer Deposit: £1,724.00, Total Deposit: £1,724.25, Total Charge For Credit: £1,492.93, Total Amount Payable: £12,987.93, Representative APR: 9.9%, Interest Rate (Fixed): 9.48%
MINI Clubman
1.5 Cooper 6dr
Manufacturer Approved
Lookers MINI Stoke

Staffordshire, ST44GU
HP: £299.38/mo
Representative example: Contract Length: 36 months, 36 Monthly Payments: £299.38, Customer Deposit: £1,649.00, Total Deposit: £1,649.85, Total Charge For Credit: £1,428.53, Total Amount Payable: £12,427.53, Representative APR: 9.9%, Interest Rate (Fixed): 9.9%