Cheapest family cars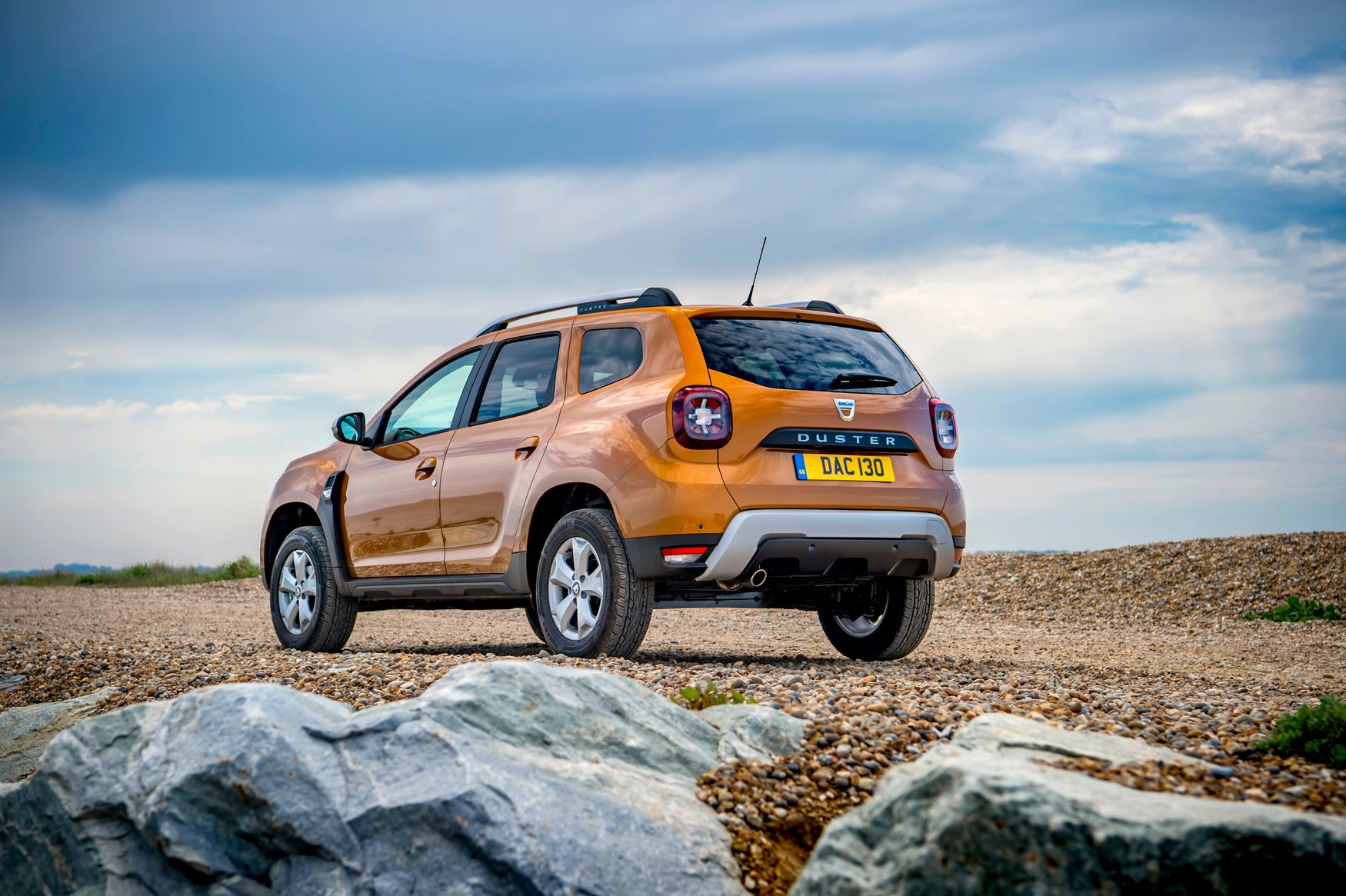 A new family car could cost you a lot less than you think. Our team of car experts have searched the new car market to find the UK's cheapest family hatchbacks and crossovers.
Prices range from £11,000 to £20,000 and we think we have found a car to suit all budgets.
Many of these family cars will return 60mpg+ and give you the choice of petrol or engine power. Many of these cars are also available with a manual or automatic gearbox, which means finding your perfect family car has never been easier. Read on to find the cheapest family cars on sale today.
Dacia Logan MCV
Year launched: 2013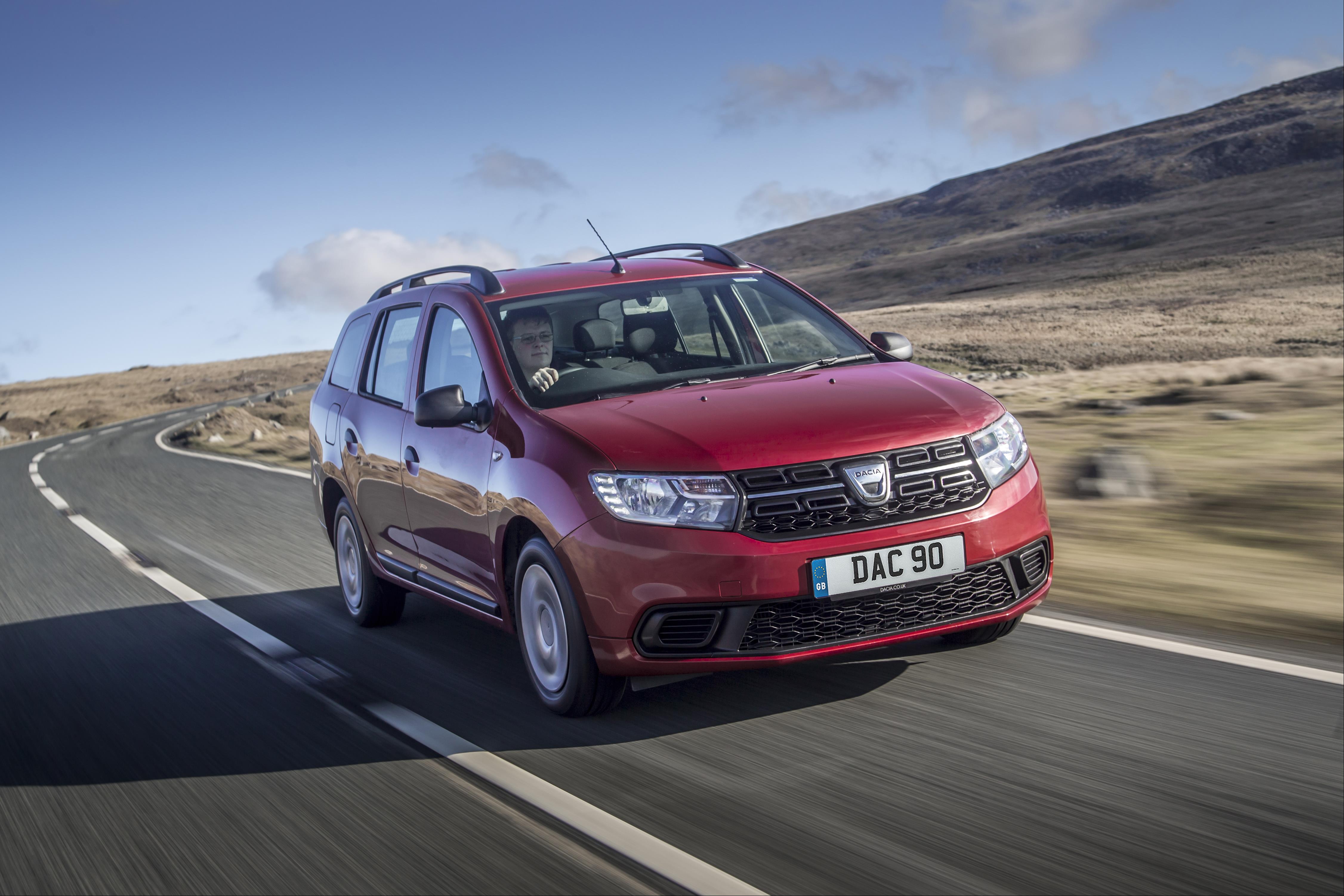 The Dacia Logan MCV is the UK's cheapest family car. In fact, with prices starting at £10,745, nothing new in the family car segment comes close to matching Dacia's bargain basement estate car on value or price.
The interior design favours function over form, which means everything is covered in hardwearing plastics that wouldn't look amiss in a van. However, everything is well made and easy to clean. The seats are also comfortable and there is decent levels of head and legroom in the front and rear.
Most people choose the Logan MCV because it offers cheap fuel costs and lots of useable space. The boot, for example, has 573 litres. The boot opening is also wide and low, which makes it easy to load heavy objects in and out. The petrol engines will return mpg in the low-50s, while the diesels will provide fuel costs in the low-60s. If you want a family car that cuts costs to the bone, look no further than the Dacia Logan MCV.
Dacia Duster
Year launched: 2018

It pays testament to Dacia's value for money ethos that the UK's two cheapest family cars are both found in its line-up. The Duster is more expensive than the Logan MCV, at £11,245, but it's a price worth paying as it's a much more rounded family car. Go for an Approved Used Dacia and you'll save even more.
As you can see, the Duster is a crossover, which gives you a raised driving position and a better view of the road ahead. The interior feels a step above the cheaper Logan MCV, with higher quality fabrics and plastics. But the Duster can't match its stablemate for boot space, with 445 litres on offer.
The Duster is a comfortable car to drive, with its soft suspension doing a good job of suppressing all lumps and bumps in the road. The steering is slow but accurate, which means the Duster is a relaxing thing to dive in a laid back way. All of the petrol return mpg in the low-40s, while the diesels will provide up to 58mpg.
Fiat Tipo
Year launched: 2016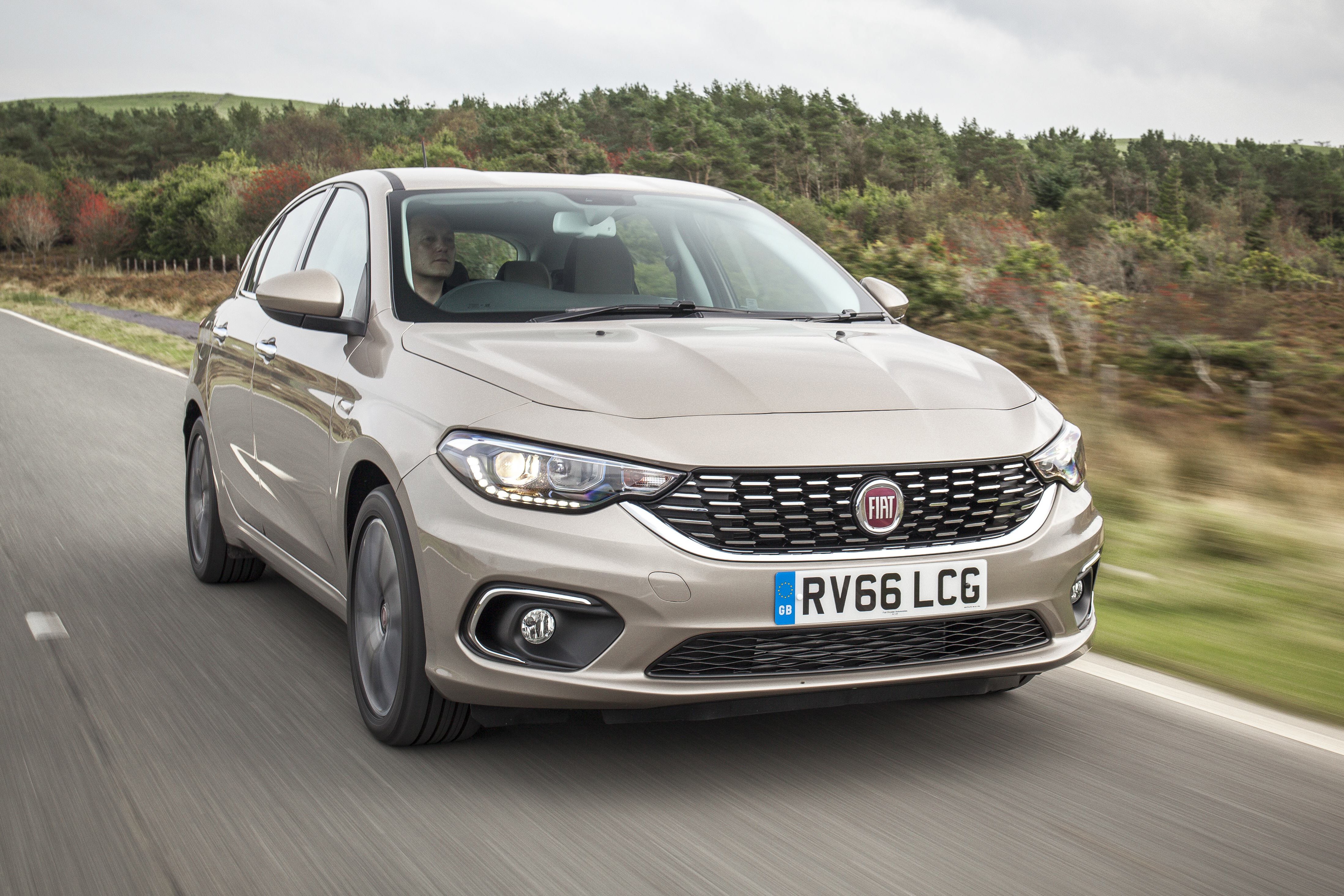 The Fiat Tipo is a family car that's unapologetically cheap and cheerful. And if you are looking for a family car that's cheap and has lots of useable space, then the Tipo should be high up on your shortlist of family cars.
The interior of the Tipo won't win any beauty contests, with its varying layers of grey and black plastics. But the inside of the Tipo is comfortable and practical. The seats are firm and supportive, and you'll have no trouble fitting a pair of large child seats in the back. You also get a useful 440-litre boot.
Like other cars at this price point, the Fiat Tipo is designed to provide a smooth and relaxing driving experience. That means you get soft suspension and light steering. The handling isn't what we'd call engaging, but it is safe, predictable and particularly good on rough roads.
Skoda Scala
Year launched: 2019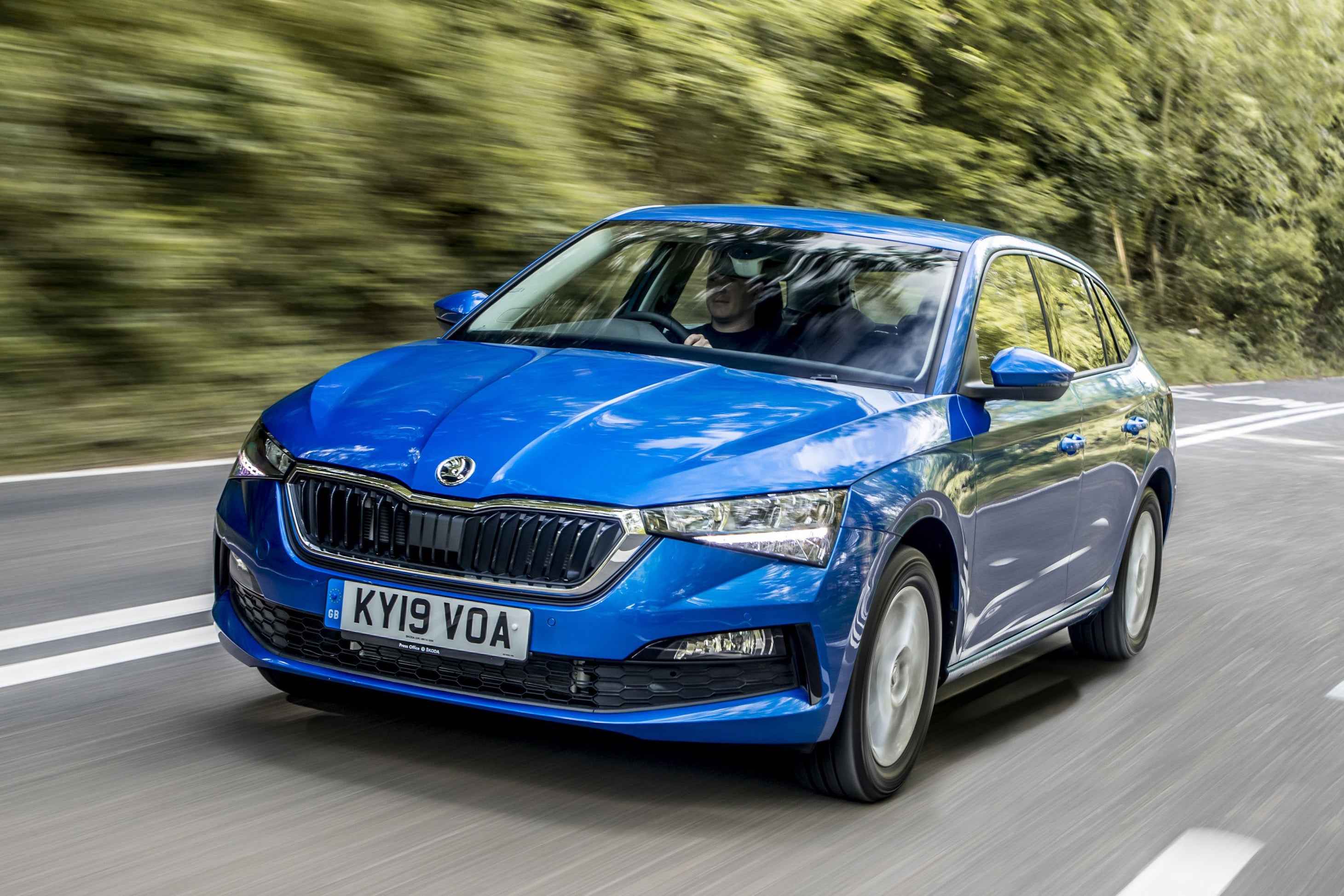 The Skoda Scala is a family car that we rate highly. It's easy to drive, well-equipped and practical. The Scala is also good to drive and offered with an impressive range of efficient and refined petrol and diesel engines, usually found in much more expensive cars within the Volkswagen Group range.
Price from £17,265, the Skoda Scala undercuts its chief rival - the Ford Focus - by a considerable distance on price. Admittedly, it's not as much fun to drive, but Scala has most family car bases covered with good road handling and low fuel costs that peaks at 60mpg for the diesels and 50mpg for the petrol.
The Scala is a spacious and practical car. The boot is wide and has 467 litres of loadspace. The interior is also filled with lots of useful cup holders and pockets for carrying, Head and legroom is well catered for, too, with the Scala's rear seats providing 73mm of knee room - the same as the larger and more expensive Skoda Octavia.
Hyundai i30
Year launched: 2017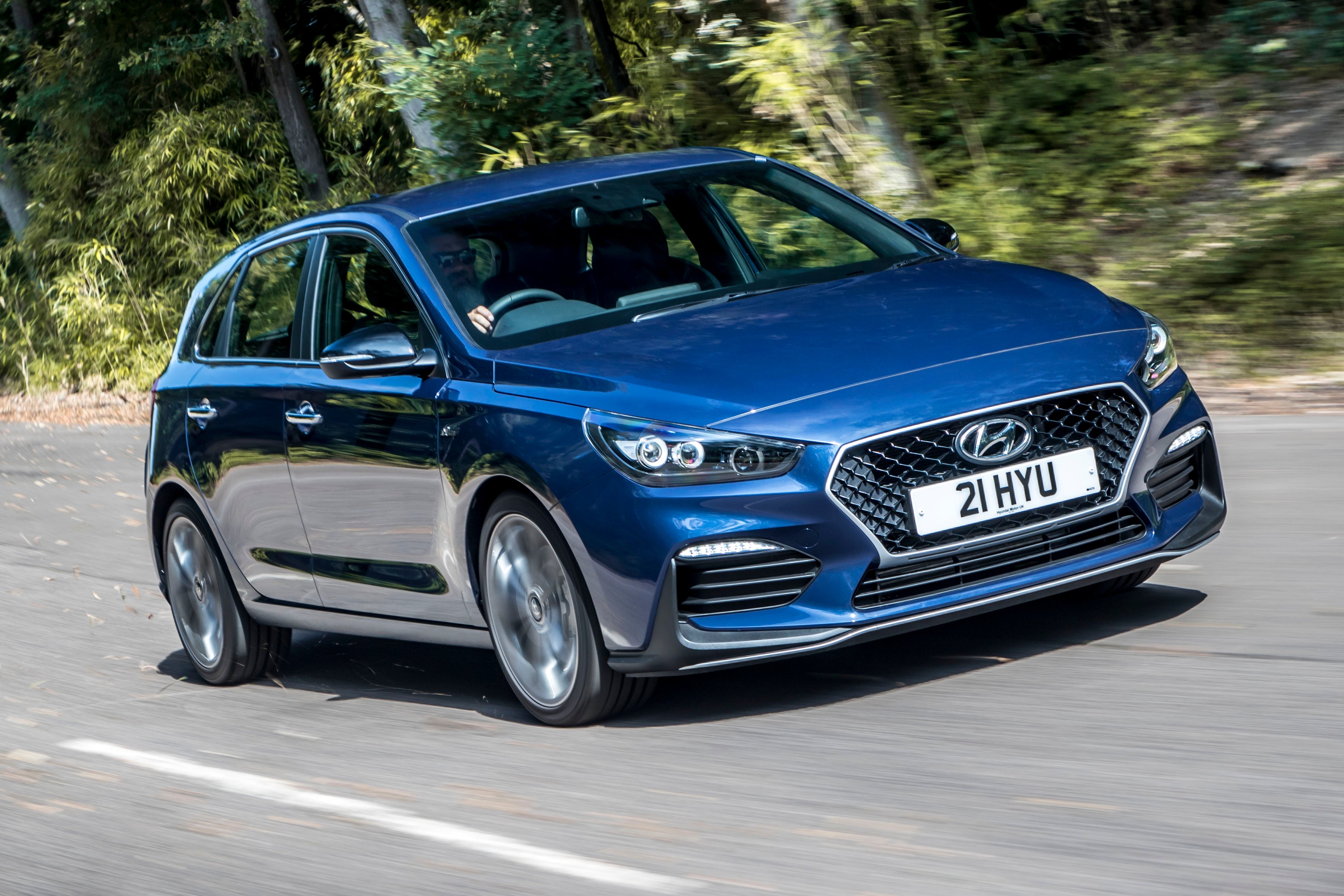 The Hyundai i30 is one of those family cars that slot into the 'safe and stead' category. Is it exciting or dynamic? No really. But will it provide you with years of safe, comfortable and frugal motoring from £17,400? Most certainly.
The i30 is sold with an unlimited mileage five-year warranty. You also get a good choice of petrol engines with low fuel costs. The 1.0-litre petrol will return around 50mpg, while the 1.4-litre petrol will provide around 45mpg when paired with Hyundai's excellent automatic gearbox. The 1.6-litre diesel will provide up to 60mpg.
The cloth seats in the i30 are among the very best in this class for leg and back support. The i30 is a popular car with company car drivers and this is mostly down to the fact the interior is designed to cover long distances in comfort. You also get a useful 395-litre boot, which is more usable than some of its rivals thanks to its squad shape and low loading lip.
Kia Ceed
Year launched: 2018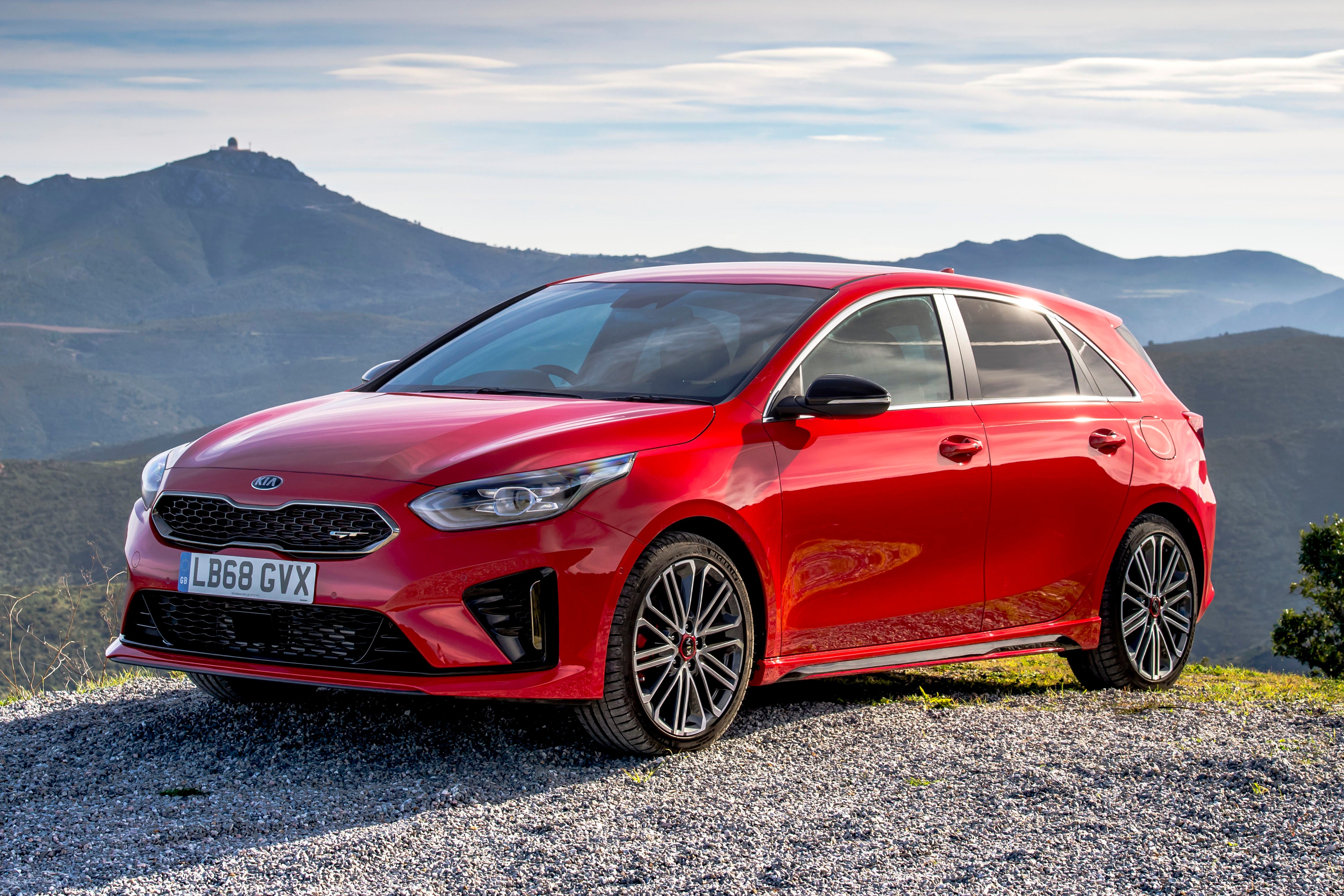 The personification of hassle free family motoring, the Kia Ceed is excellent value for money. All versions are easy to use, and backed by Kia's huge (and fully transferable) seven-year-warranty. If you want a family runaround that will give you zero headaches, the Ceed will be the car for you.
The Ceed isn't the bargain it once was, with prices now starting at £18,855, but you still get a lot for your money. All versions get 16-inch alloy wheels, touchscreen infotainment (with Apple CarPlay and Android Auto) and a handy reversing camera. Standard safety kit is also high, with a semi autonomous braking system automatically applying the brakes to prevent low-speed accidents.
The Ceed shares its engines with the Hyundai i30, which means you get a wide choice of efficient and refined petrol and diesels. The ride quality is also impressive, with even cars on large 18-inch wheels providing a smooth and comfortable driving experience.
Renault Megane
Year launched: 2016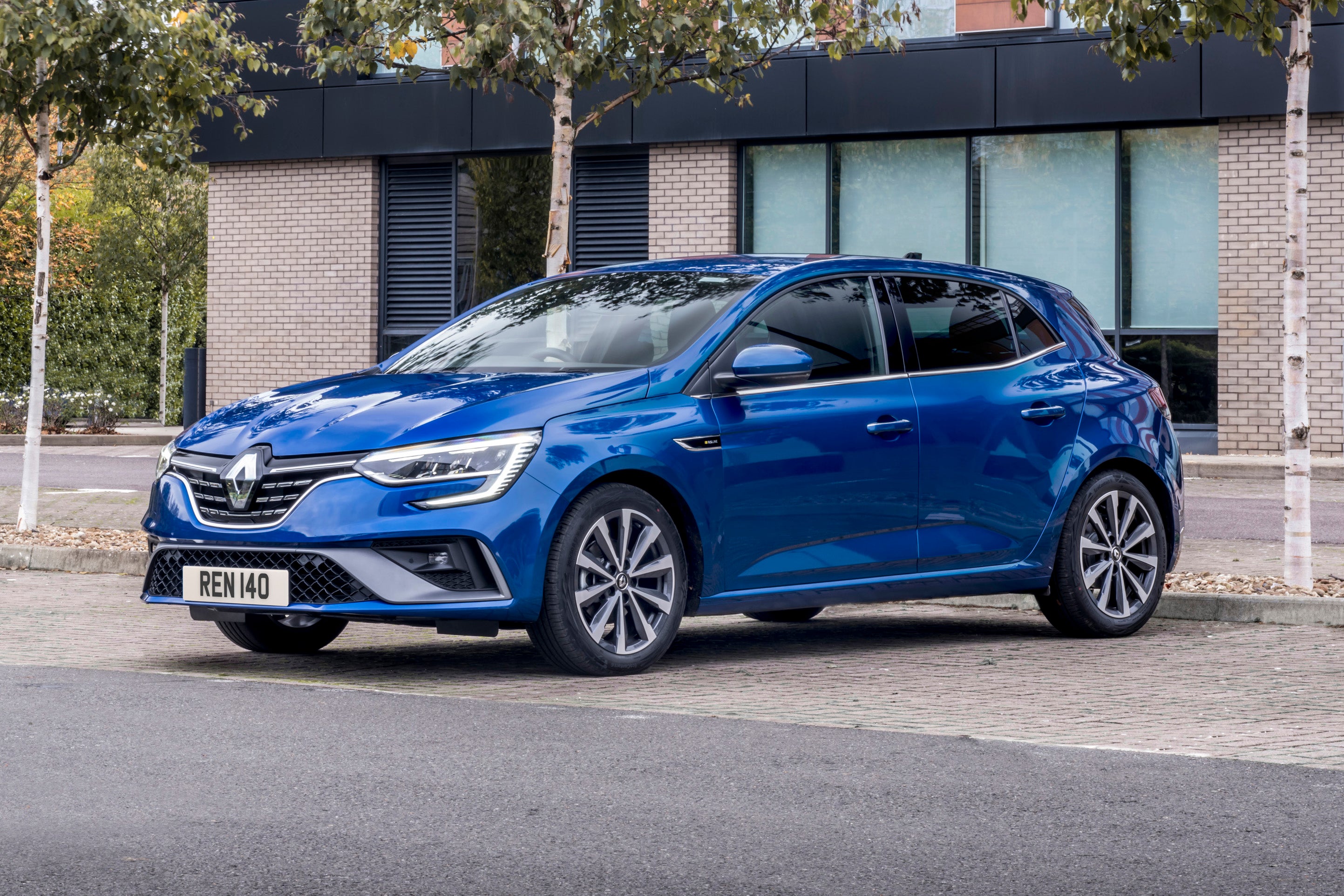 The Renault Megane is one of the most stylish family cars in this list. Admitted, it sacrifices some practicality for those good looks, but as an all-rounder the Megane is a handsome and affordable family car.
Prices start at £18,995 and even the most basic model will provide electric windows for the front and back seats, a leather steering wheel, air conditioning and adjustable lumbar support for those in the front. All of the in-car controls are easy to find and use, thanks to Renault's smart dashboard design.
The Megane isn't the most spacious of family cars, with the narrow rear sets and sloping roof line making the back of the car a tight fit for tall adults or teenagers. However, if you have young children, the Megane should be more than sufficient. The 384-litre boot is also at the lower end of the practicality scale, which means the Megane is a car that appeals to your heart rather than your head.
SEAT Leon
Year launched: 2020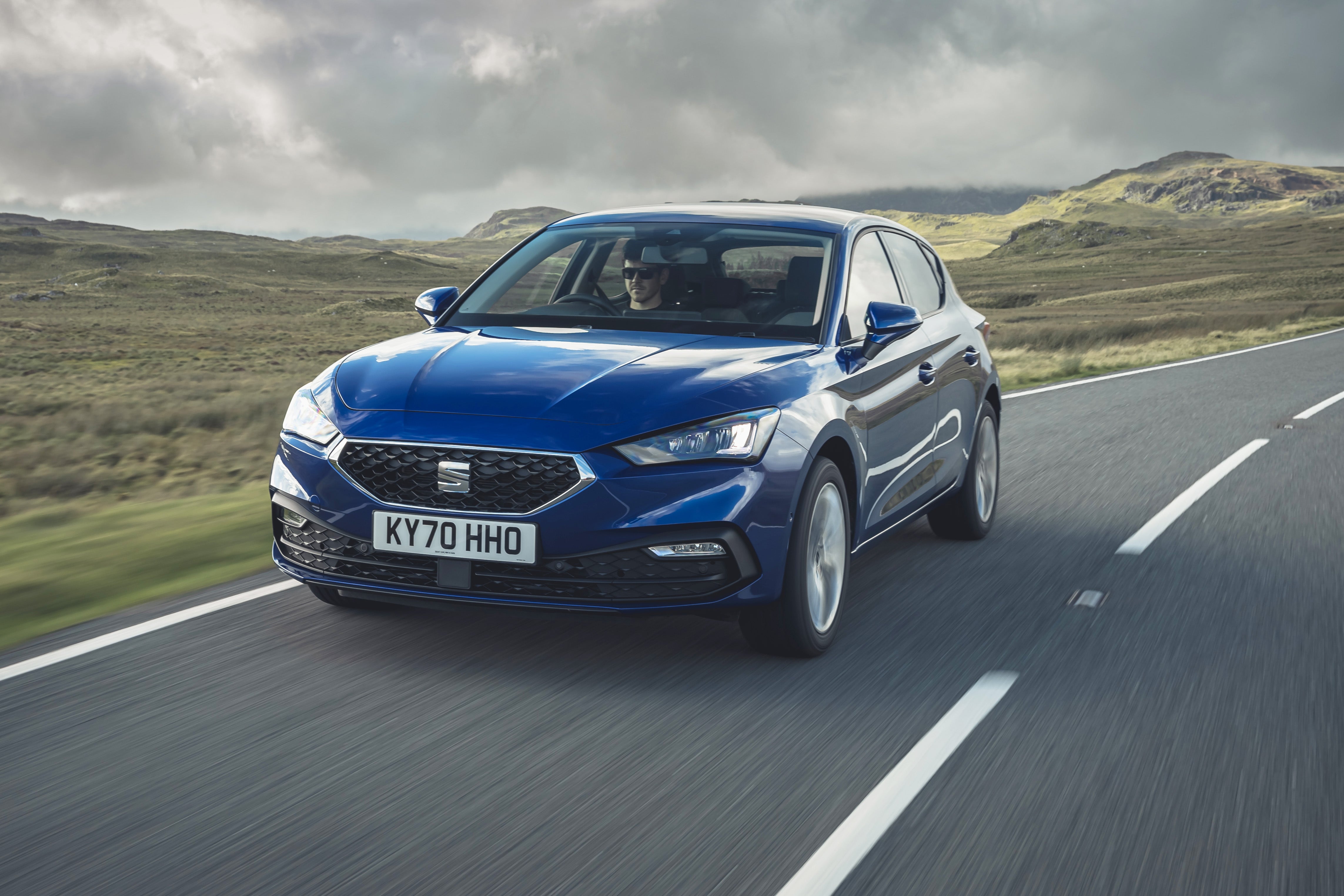 The SEAT Leon is a brilliant family car. Fun to drive, spacious, comfortable and affordable to run, it puts a big tick in all of the family car boxes. We rate it very highly. Especially with prices starting at £19,855.
Get behind the wheel of the latest Leon and it'll take you precisely one minute to understand why car buyers hold this family-friendly SEAT in such high regard. The cabin has lots of high quality materials and there is lots of head and legroom across both rows of seats.
The Leon is engaging to drive and offered with a huge choice of efficient or powerful petrol and diesel engines. It is also well-equipped as standard, which means you don't have to worry about expensive extras to get the best out of it.
Vauxhall Astra
Year launched: 2015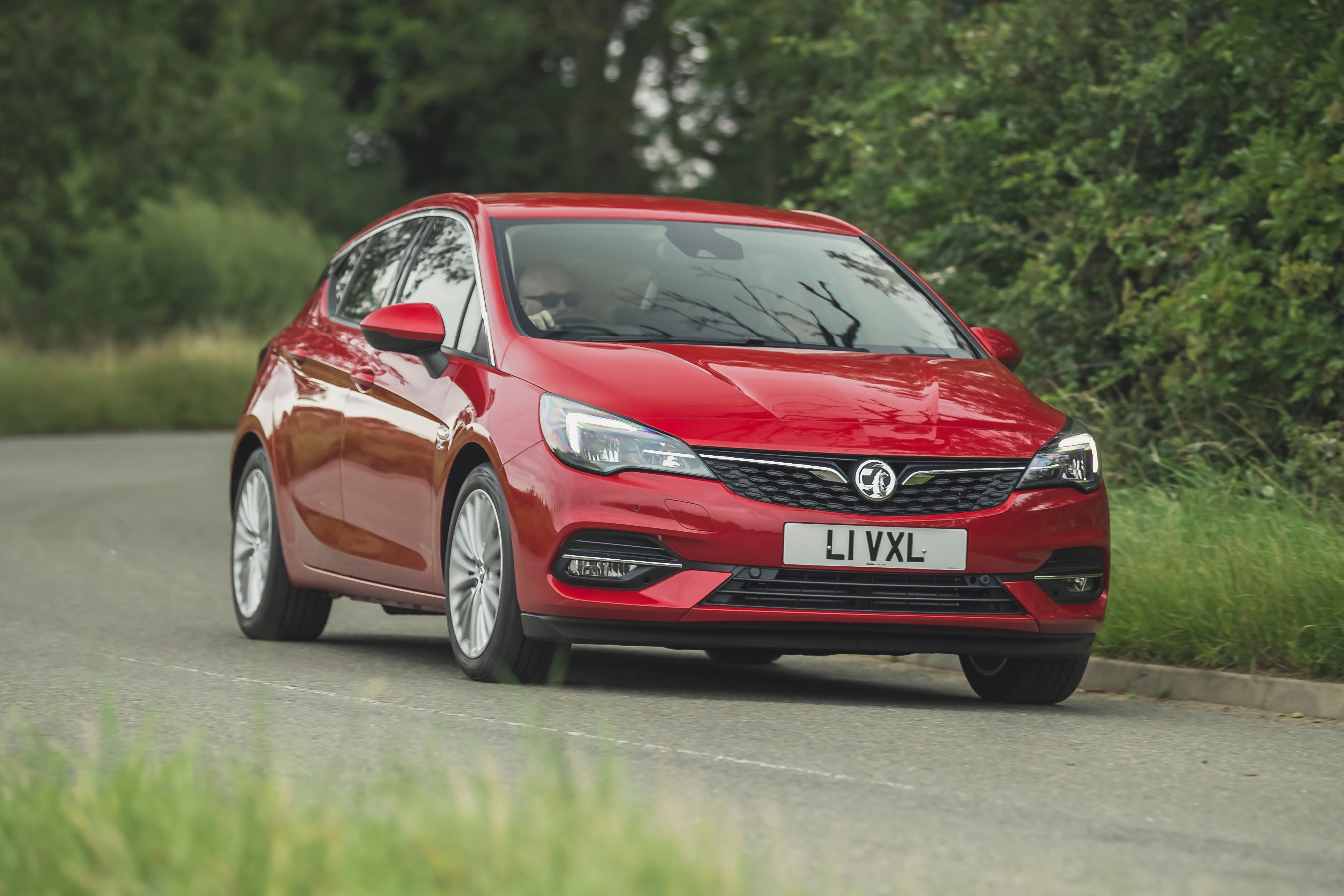 The Vauxhall Astra is a car that's often dismissed by family car buyers due to this familiarity. But before passing it by, ask yourself, why is it so popular? The answer is simple, it's a very good hatchback.
Prices start at £19,090 and you get a lot of car for your money. The interior is spacious and comfortable. The build quality is also impressive, with lots of soft-touch materials and no worrying creaks from the interior fittings as the car travels over rough roads. The rear seats are also excellent, with plenty of leg and shoulder space for large adults to sit back and relax.
Vauxhall's excellent 1.0-litre petrol engine being advertised with a diesel-rivalling 64mpg. The Astra is fun to drive too, with nicely weighted controls and low levels of road and engine noise. Admittedly, the Astra is not the most exciting of cars in the design department, but it delivers where it really matters.
Citroen C3 Aircross
Year launched: 2017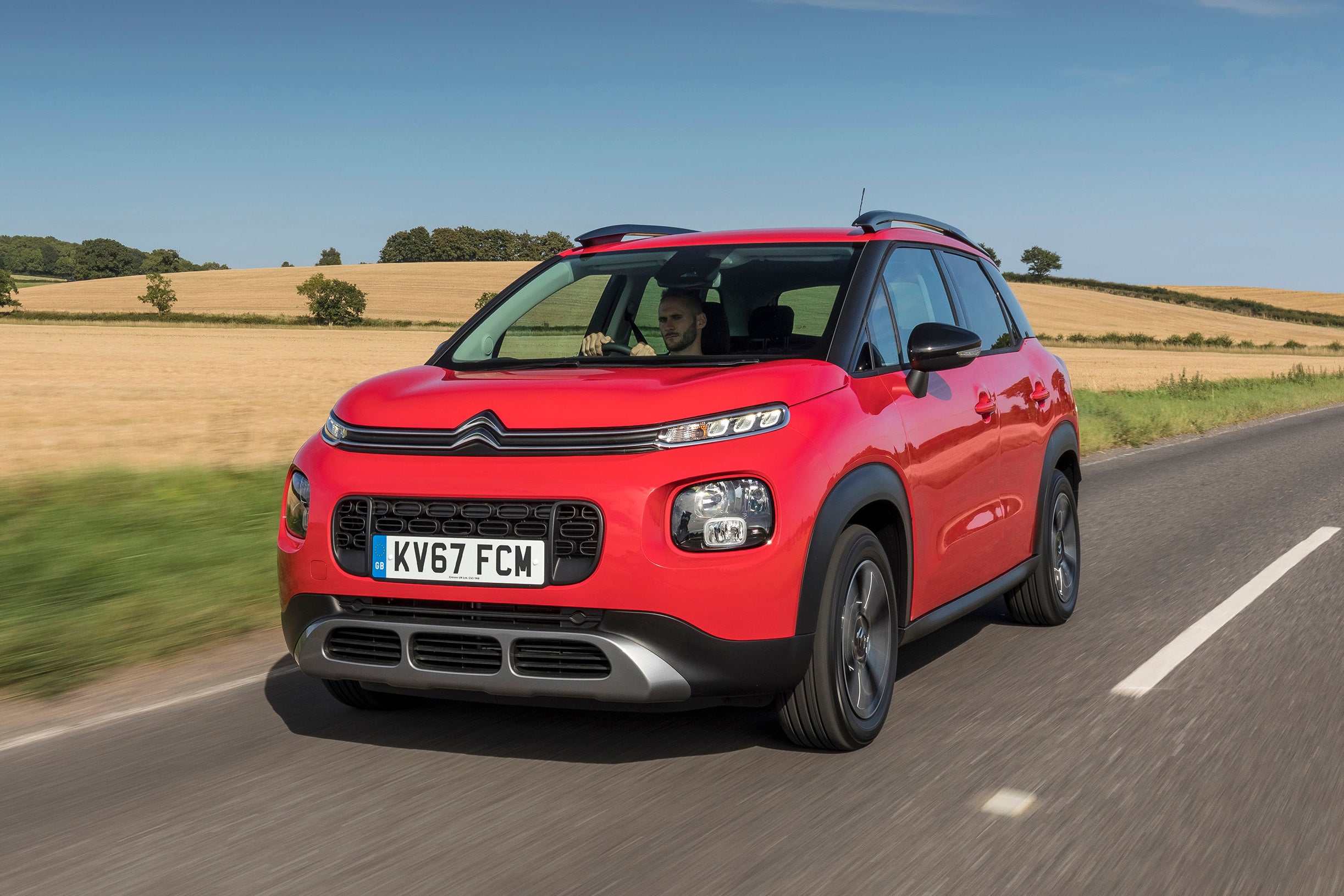 Citroen has built itself a reputation for selling quirky but affordable family crossovers that deliver excellent value and comfort. The C3 Aircross is one of the best examples of Citroen's success, with its versatile interior and £19,190 price tag making it an appealing family car.
The C3 Aircross has a smartly styled and airy interior that feels like it has been designed for everyday life. The rear seats, for example, can be slide forwards or backwards to maximise passenger comfort or luggage space. You also get some nice touches, like automatic headlights and alloy wheels, as standard.
The driving experience is no match for the SEAT Leon, with the C3 Aircross favouring comfort and refinement over razor sharp dynamic road handling. But the raised driving position and smooth controls makes this family-friendly Citroen pleasant thing to use. Especially in town.
The family car is the automotive all-rounder. Good to drive, spacious and economical, a good family car should be easy to use and comfortable for long and short journeys. You should also get a large boot that's wide enough to carry a pushchair and all of your family's travel essentials.
The cheapest new family car is the Dacia Logan MCV estate, which is priced from £10,745. Dacia is the budget brand of Renault and the Logan MCV undercuts its rivals by a big distance. The Duster crossover (also from Dacia) is the second cheapest, with new models starting from just £11,245.
You can buy a high quality family car with a warranty from a dealer for £5000. These cars tend to be around six-years-old. If you want something newer then it may be better to spend £10,000 on a used family car that will be three-years-old or newer.
Hyundai I30
1.0T GDI SE 5dr
Delgarth Motor Group Hyundai Milton Keynes

Northamptonshire, MK196AQ
PCP: £154.22/mo
Representative example: Contract Length: 37 months, 36 Monthly Payments: £154.22, Customer Deposit: £1,499.00, Total Deposit: £1,499.25, Optional Final Payment: £4,701.14, Total Charge For Credit: £1,757.31, Total Amount Payable: £11,752.31, Representative APR: 8.9%, Interest Rate (Fixed): 4.58%, Excess Mileage Charge: 14.9ppm, Mileage Per Annum: 10,000
Hyundai I30
1.6 CRDi SE Nav 5dr
Manufacturer Approved
Hyundai Hanley

NULL, ST16AL
PCP: £173.72/mo
Representative example: Contract Length: 37 months, 36 Monthly Payments: £173.72, Customer Deposit: £1,500.00, Total Deposit: £1,500.00, Optional Final Payment: £4,114.00, Total Charge For Credit: £1,867.92, Total Amount Payable: £11,867.92, Representative APR: 9.9%, Interest Rate (Fixed): 5.1%, Excess Mileage Charge: 14.9ppm, Mileage Per Annum: 10,000
Hyundai I30
1.0T GDI SE 5dr
HP: £234.43/mo
Representative example: Contract Length: 36 months, 36 Monthly Payments: £234.43, Customer Deposit: £1,274.00, Total Deposit: £1,274.85, Total Charge For Credit: £1,215.33, Total Amount Payable: £9,714.33, Representative APR: 10.9%, Interest Rate (Fixed): 5.61%