Cheapest large family cars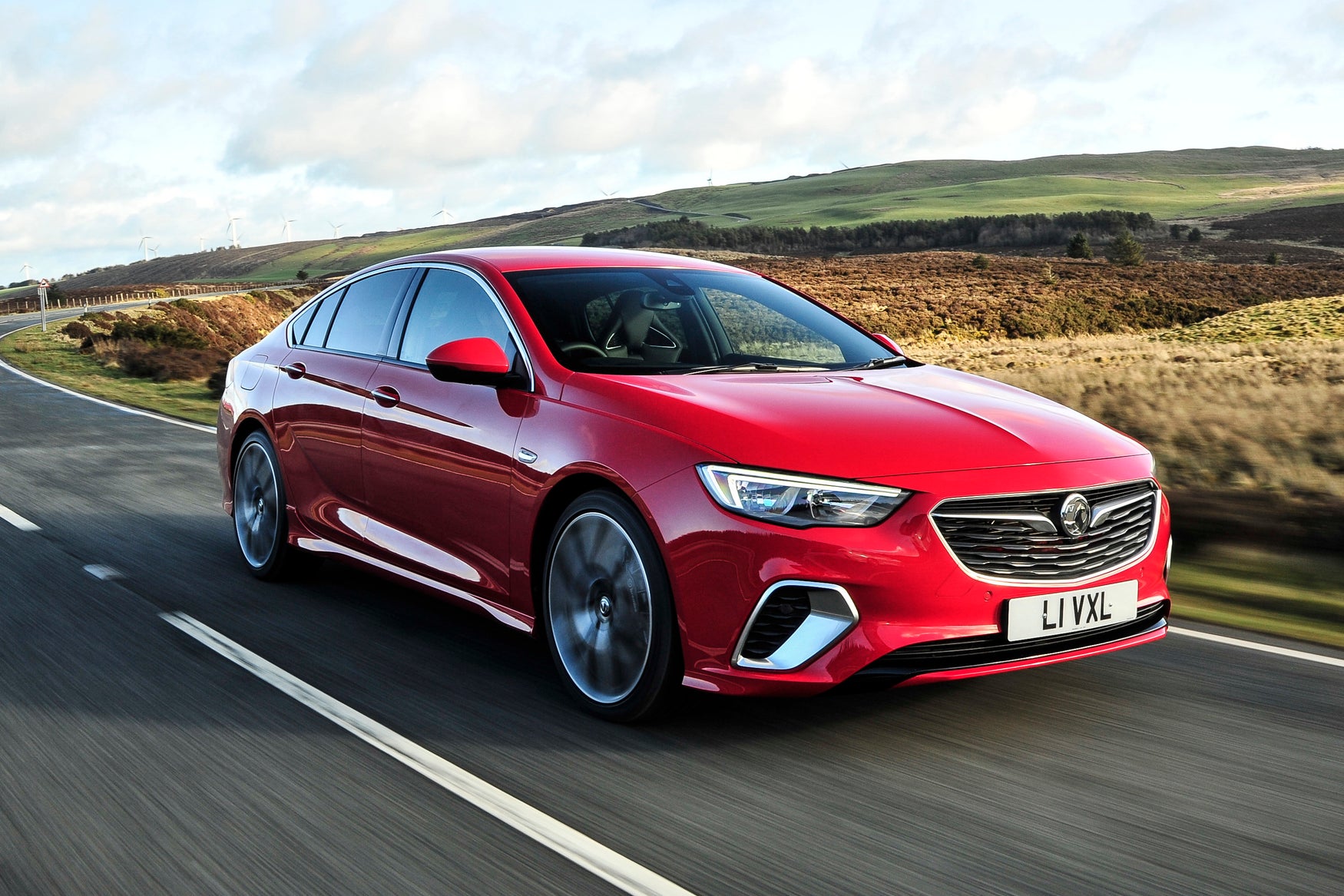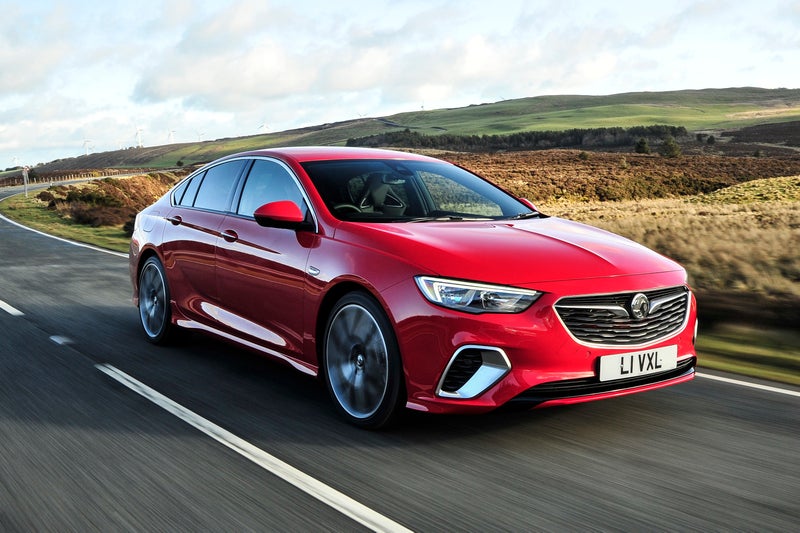 Looking for a spacious and practical family car? We've challenged our team of car experts to find the top 10 cheapest large family cars. This includes petrol and diesel family cars, from Audi, Ford, Toyota and Volkswagen.
A good large family saloon or hatch should have a large boot, low mpg and lots of space. The best large family cars should also have high safety ratings and a refined ride quality that will transport your family in comfort.
Vauxhall Insignia Grand Sport
Year launched: 2017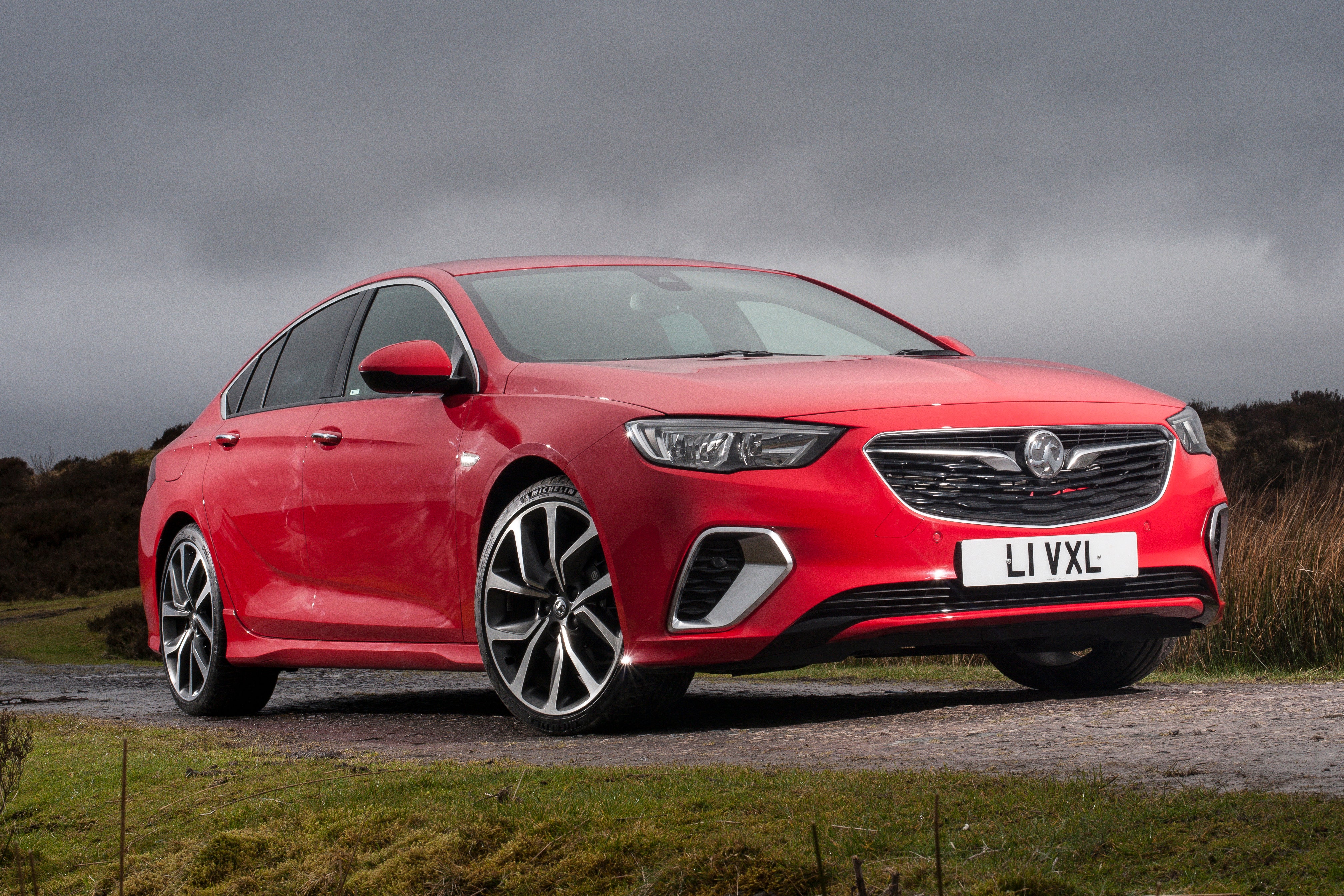 Looking for an affordable large family hatchback that majors on value? You'll struggle to find anything that beats the Vauxhall Insignia Grand Sport on price. Namely, because it's the cheapest large family car on sale today, with prices starting at £23,795.
The Insignia is an impressive family car package all-round, with head-turning looks and an efficient range of petrol and diesel engines. We rate the 1.6-litre diesel as the best for fuel economy, while the turbocharged 1.5-litre petrol strikes a good balance between performance and running costs.
The interior is comfortable and well made. There is also lots of space, which means two large teenagers will have little trouble fitting in the back seats. Add in the practical 490-litre boot (which is five litres short on the BMW 3 Series Touring) and generous levels of standard equipment and it's easy to see why family car buyers rate this affordable Vauxhall so highly.
Ford Mondeo
Year launched: 2014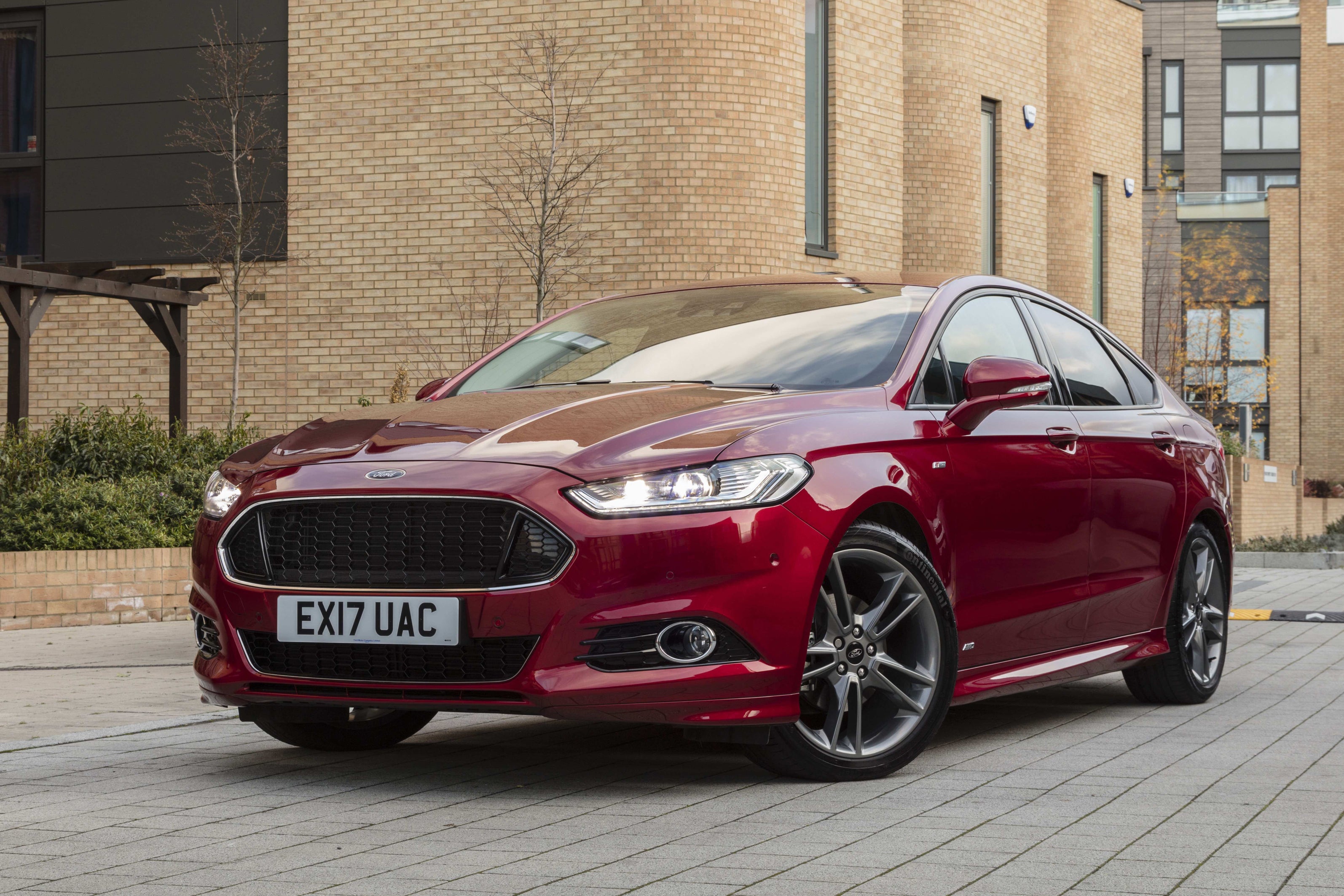 The Ford Mondeo used to be one of the UK's best-selling cars. But the rise of the crossover SUV has seen Ford's big and comfortable family car fall down the sales rankings in recent years.
However, while it's something of a niche model these days, we think the Mondeo has lots to offer with prices starting at under £25,000. The 2.0-litre diesel engine will easily return 50+ mpg and the interior is quiet at cruising speeds. You also get the choice of six-speed manual or eight-speed automatic gearbox.
The interior might be a little plain in its design, with lots of black and grey plastics, but the Mondeo has lots of space. This means tall teenage children will be able to stretch out and relax in the large rear seats, while the large boot will be capable of carrying everything your family will need on long journeys.
Mazda 6
Year launched: 2013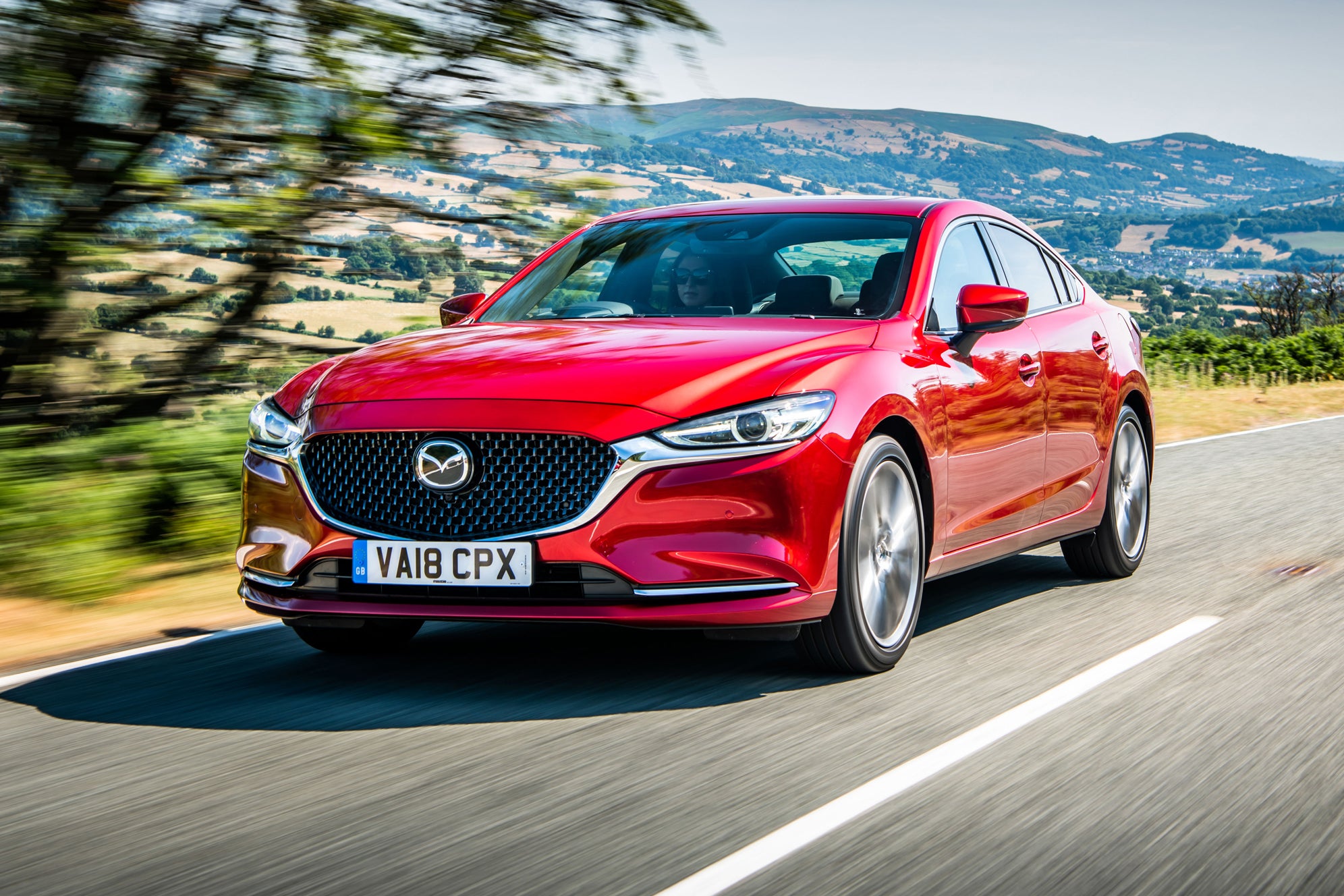 Easy to drive, comfortable and well-equipped as standard, the Mazda 6 is a good all-round family car that focuses on good old fashioned value for money. This is reflected in its £24,725 starting price, which is extremely competitive against its competitors.
The Mazda 6 is offered with a 2.2-litre diesel or a 2.0-litre petrol engine. We rate the diesel as the best performer, due to its strong low-gear acceleration. However, if you want a Mazda 6 for low-mileage use, the smooth and punchy 2.0-litre petrol engine is a worthy choice.
No matter which engine you choose, the road handling is smooth and comfortable. The steering is light at low speeds but builds its feedback to match the vehicle's speed. This means you get a rewarding road feel, with nicely weighted steering that makes it easy to feel at one with the car.
Skoda Superb
Year launched: 2015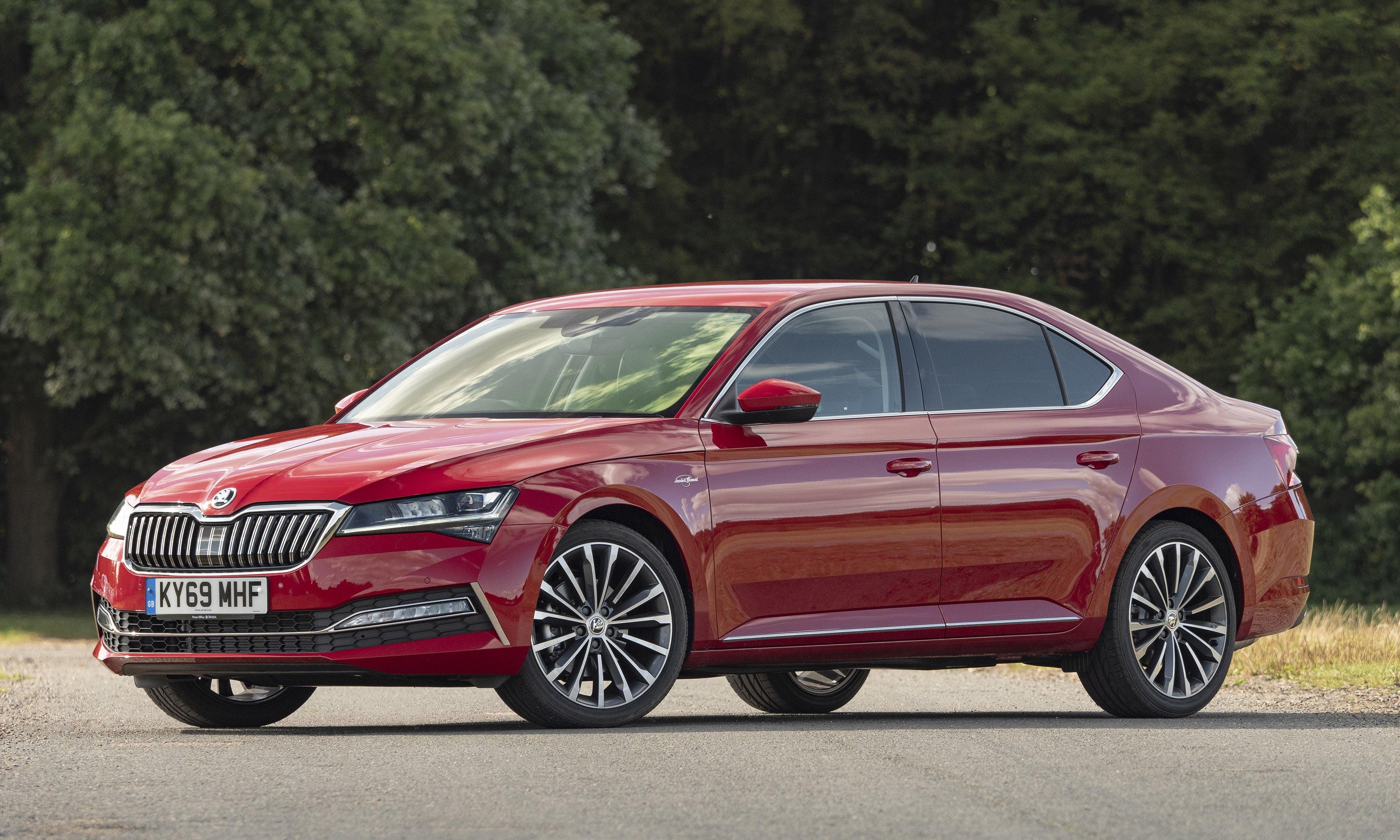 Superb by name. Superb by nature. We rate Skoda's large family car as one of the very best on sale today. If you are looking for a large and capable family hatch then the Superb should be at the top of your shortlist.
What makes the Superb so good? The interior is spacious, comfortable and filled with lots of nice touches. For example, did you know that most versions of the Superb have a pair of umbrellas stored in the front doors? You also get an ice scraper in the fuel filler cap.
The Superb's trump card is found in its huge boot. The hatchback version provides a whopping 625 litres of boot space, while the estate version 660-litres. This means you can, quite literally, carry everything your family will ever need. The quality of the cabin is also among the very best in the segment, which means the Superb always feels like a car that's much more expensive than its £24,855 list price.
Volkswagen Passat
Year launched: 2015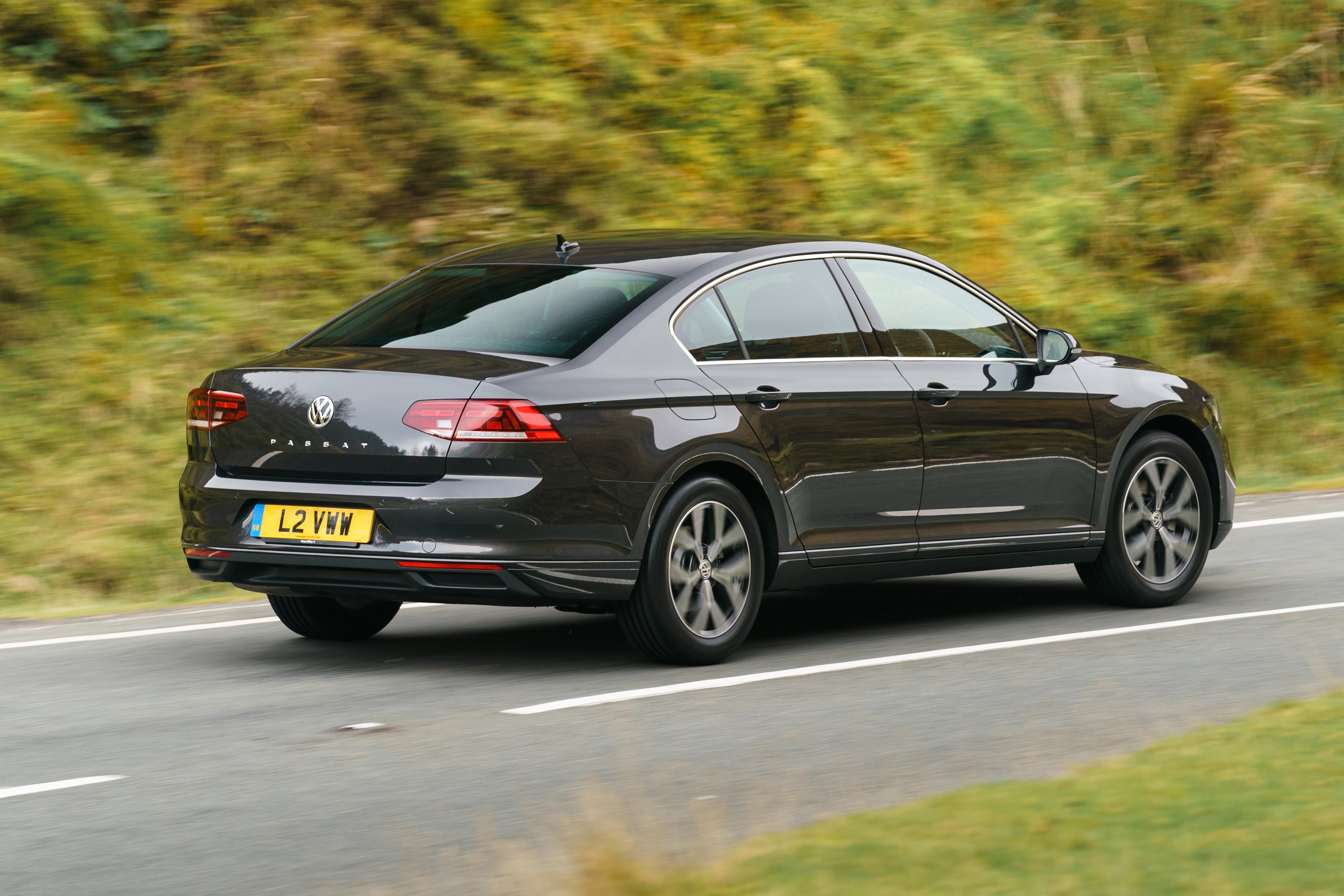 The Volkswagen Passat is a comfortable and classy large family car. All versions are smartly styled, spacious and upmarket. You also get a good choice of engines and gearboxes, which mean there is a Passat to suit most needs.
Most people opt for the efficient 2.0-litre diesel or the 1.5-litre petrol. Both are available with a slick manual or intelligent automatic gearbox. Running costs are affordable, with the 1.5 returning around 50mpg and the diesel managing up to 60mpg.
The interior is in keeping with the Passat's classy but understated nature. The interior fittings have a high-quality feel and most models get a large colour infotainment screen. Head and legroom is also generous, which means the Passat is a very good car for four people.
Peugeot 508
Year launched: 2018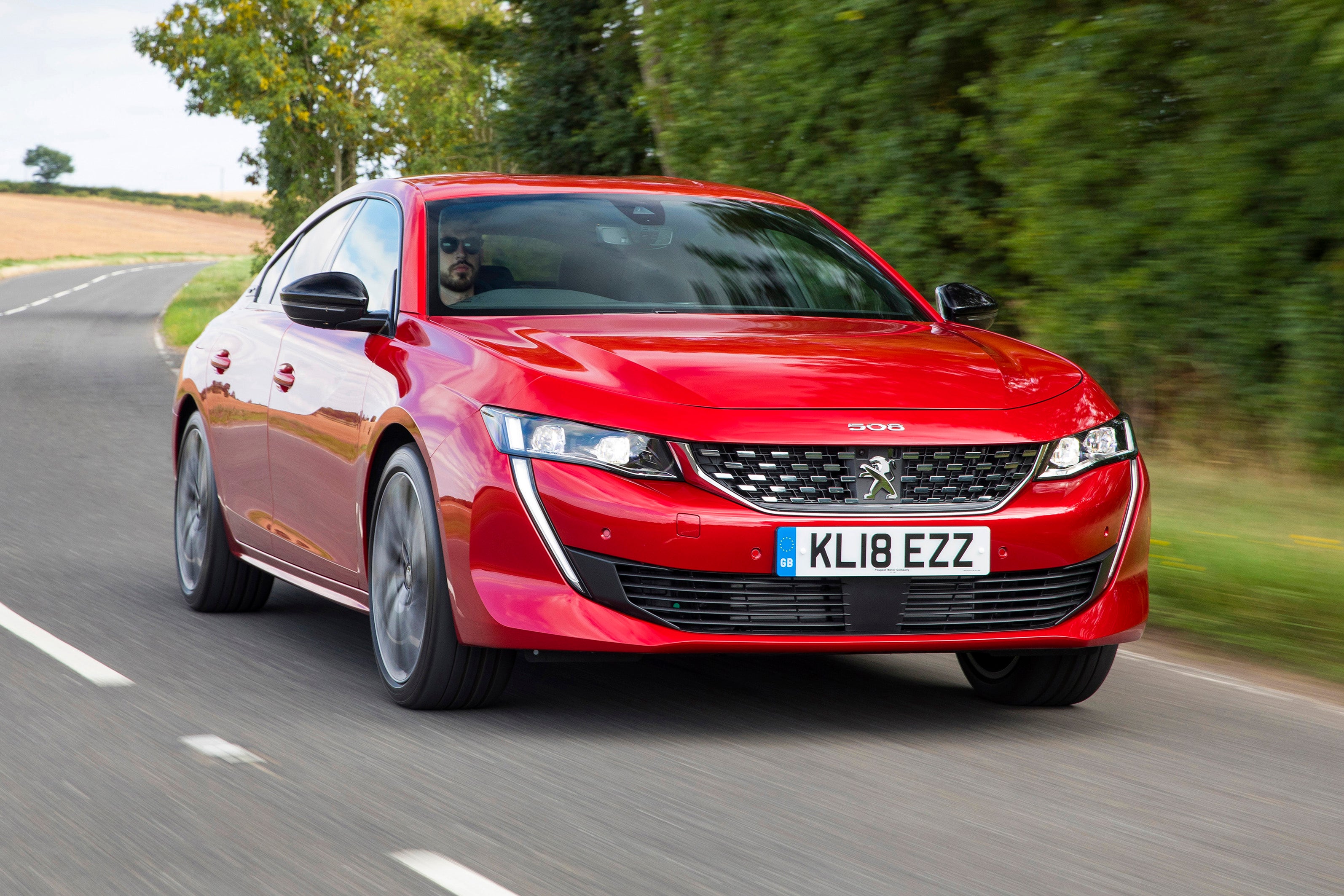 The 508 is Peugeot's flagship model, and we think it one of the best cars to ever carry the French carmaker's lion symbol. Attractively styled and finished with some very impressive features, like frameless doors, the 508 injects premium flair into Peugeot's large family car.
The rear seats might not be as spacious as some other cars in this list, but there is plenty of room for a family of four to travel in comfort. And the quality of the interior is exceptionally good, with an abundance of high-quality cloths, leathers and plastics.
The 508's road handling is geared towards comfort rather than reward, which means Peugeot's large family car isn't a match for the Ford Mondeo. However, if refinement and relaxation are your things, you'll quickly fall in love with the 508's laidback and comfortable nature.
Toyota Camry
Year launched: 2019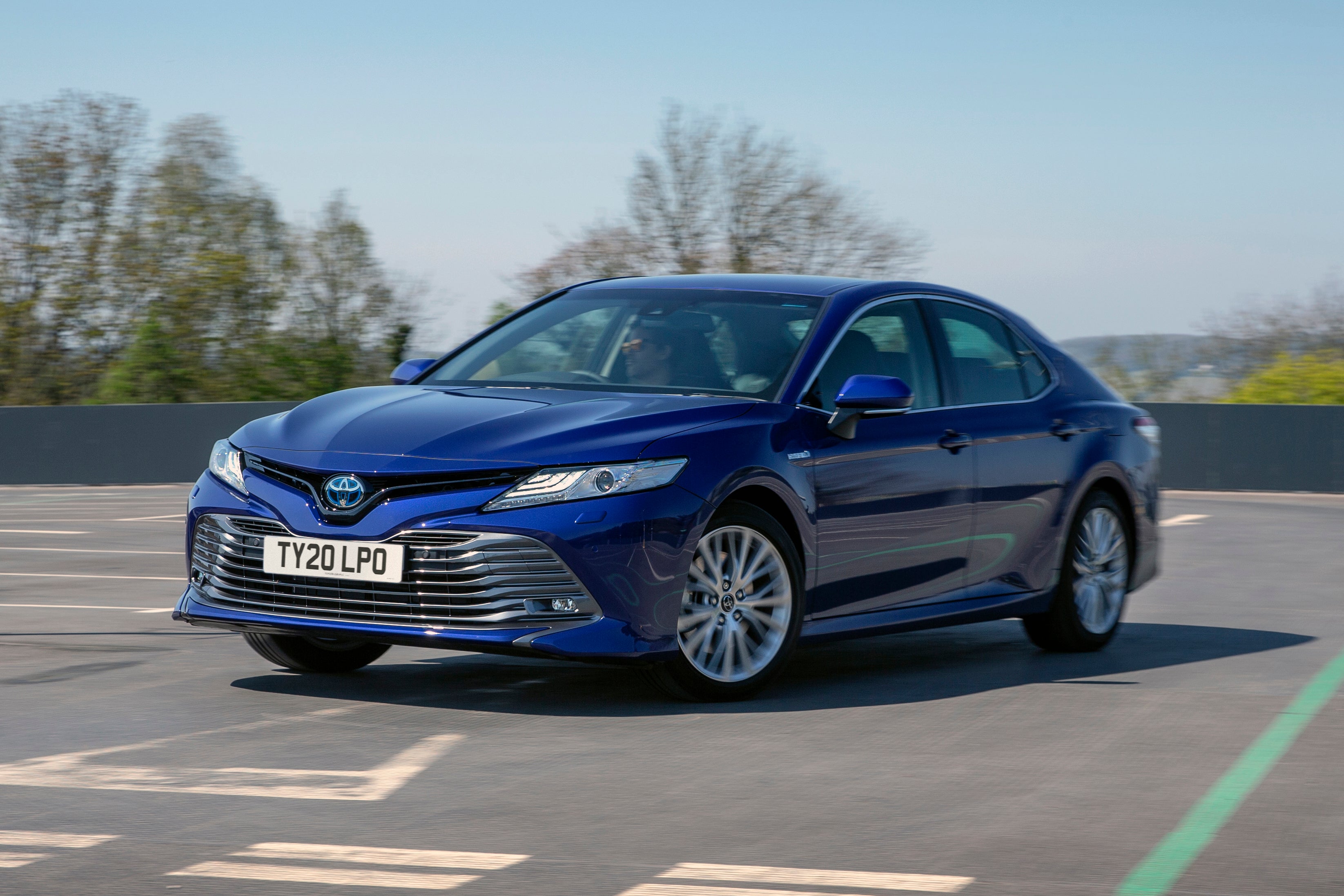 If you want an affordable and reliable family car then the Toyota Camry will very much be the car for you. All versions are well-equipped as standard and spacious. You also get a rock-solid build quality, thanks to Toyota's meticulous attention to detail.
You don't get a lot of choice when it comes to engines - the Camry is limited to a 2.5-litre petrol hybrid - but it's an excellent powertrain. Fuel mpg costs are in the region of the mid-50s, and the Camry is a smooth and relaxing motorway companion.
The interior is large and spacious. The seats are excellent, with a wide base and lots of support for the lower back and upper leg areas. This means you can cover long distances in the Camry, without those annoying aches and pains. You also get a very generous 524-litre boot, which means this Toyota has been designed with family car storage in mind.
Mercedes-Benz CLA
Year launched: 2019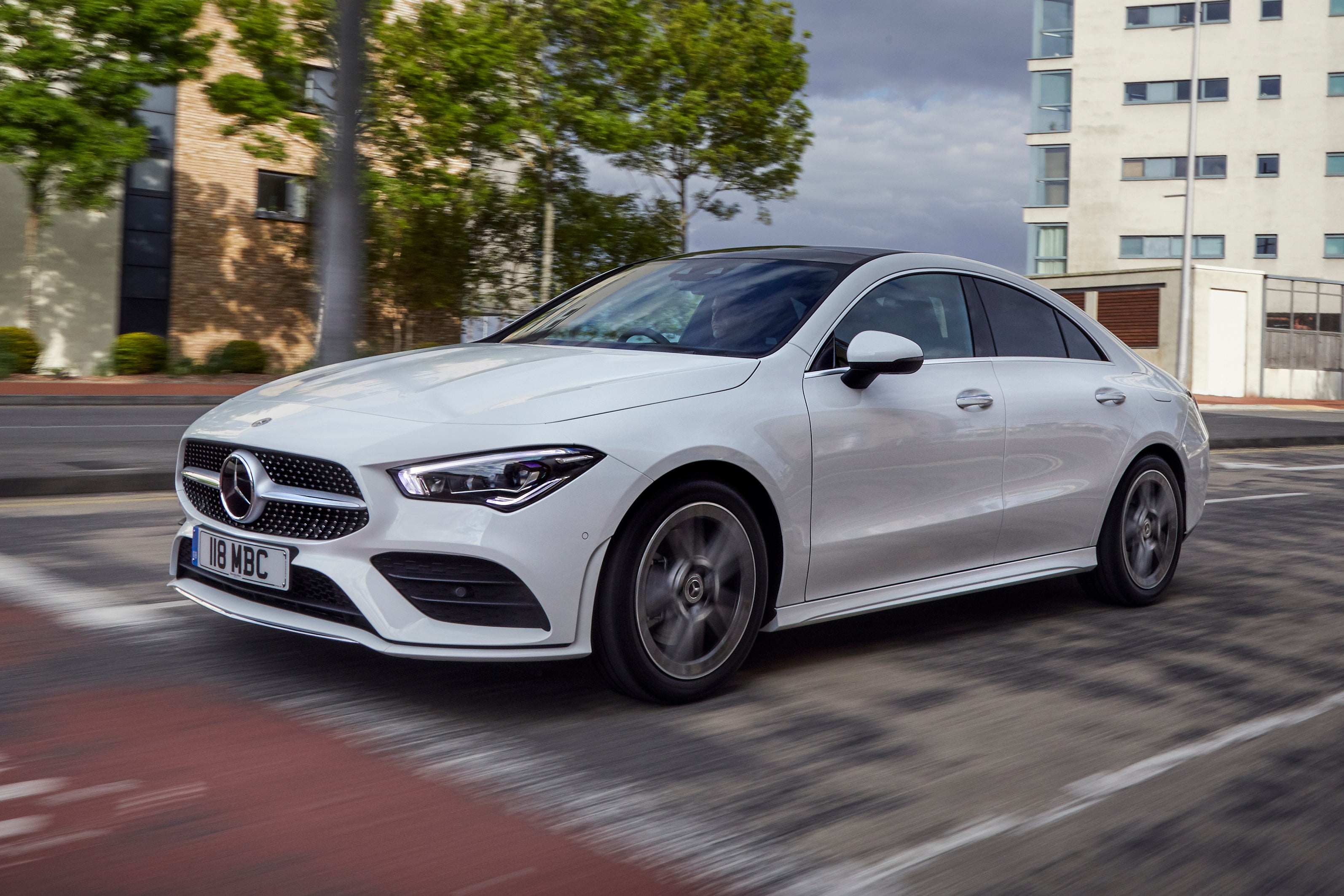 The Mercedes-Benz CLA is one of the smallest cars in this list, which means you have to sacrifice practicality and interior space if you want a family car with that famous three-pointed star. However, when it comes to plushness and desirably, few cars come close to the CLA for £31,325.
The CLA's design is a bit of an oddity, with its four-door body style contradicting its description as a coupe. However, as swoopy family cars go, the CLA is one of the best looking cars in this list. The rear seats are a tight fit for large teenagers, however, and the boot has a narrow opening which makes it awkward to fit long or bulky objects.
Despite its sporty appearance, the CLA's road handling is very much geared up for comfort. This means the suspension is soft and good for ironing out lumps and bumps in the road with a rewarding suppressed thud.
BMW 3 Series
Year launched: 2019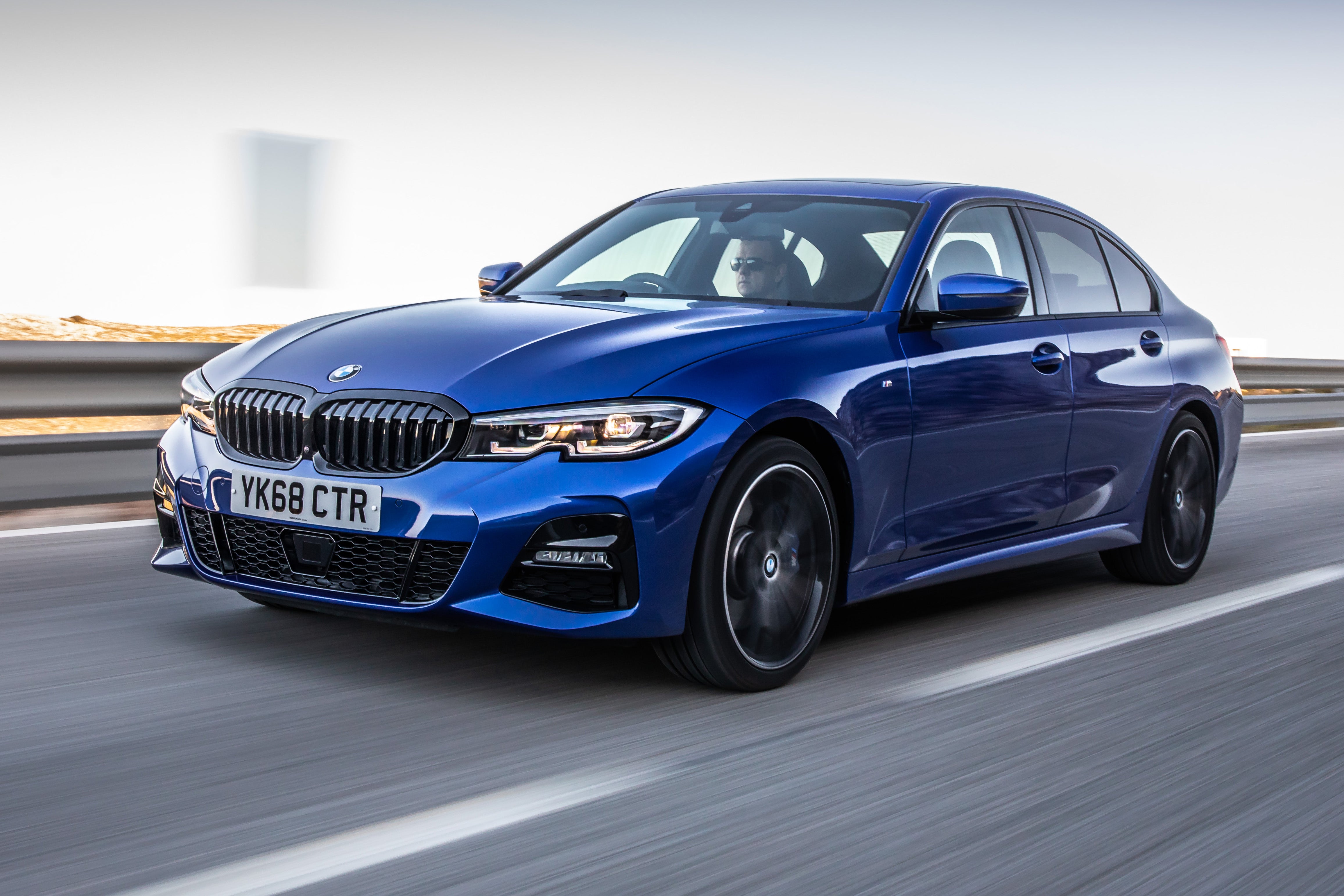 Sophisticated, attractive and packed with some of the best tech in the automotive business, we rate the BMW 3 Series as a premium masterclass in car building. It's arguably the best car to drive in this list and one of the most upmarket, too.
The latest 3 Series was launched in 2019 and, with it, came huge improvements in comfort, refinement and driver reward. You don't need to buy a high spec version to get the most out of the 3 Series, either, with the entry-level petrol and diesel engines providing a good balance between fun and fuel economy.
All models get leather seats, which gives the interior a sophisticated feel that's bolstered by the bright and modern touchscreen infotainment system that sits at the centre of the dashboard. Luxurious like coloured mood lighting and automatic air conditioning are also standard, which means the 3 Series is among the best for travelling comfort.
Kia Stinger
Year launched: 2018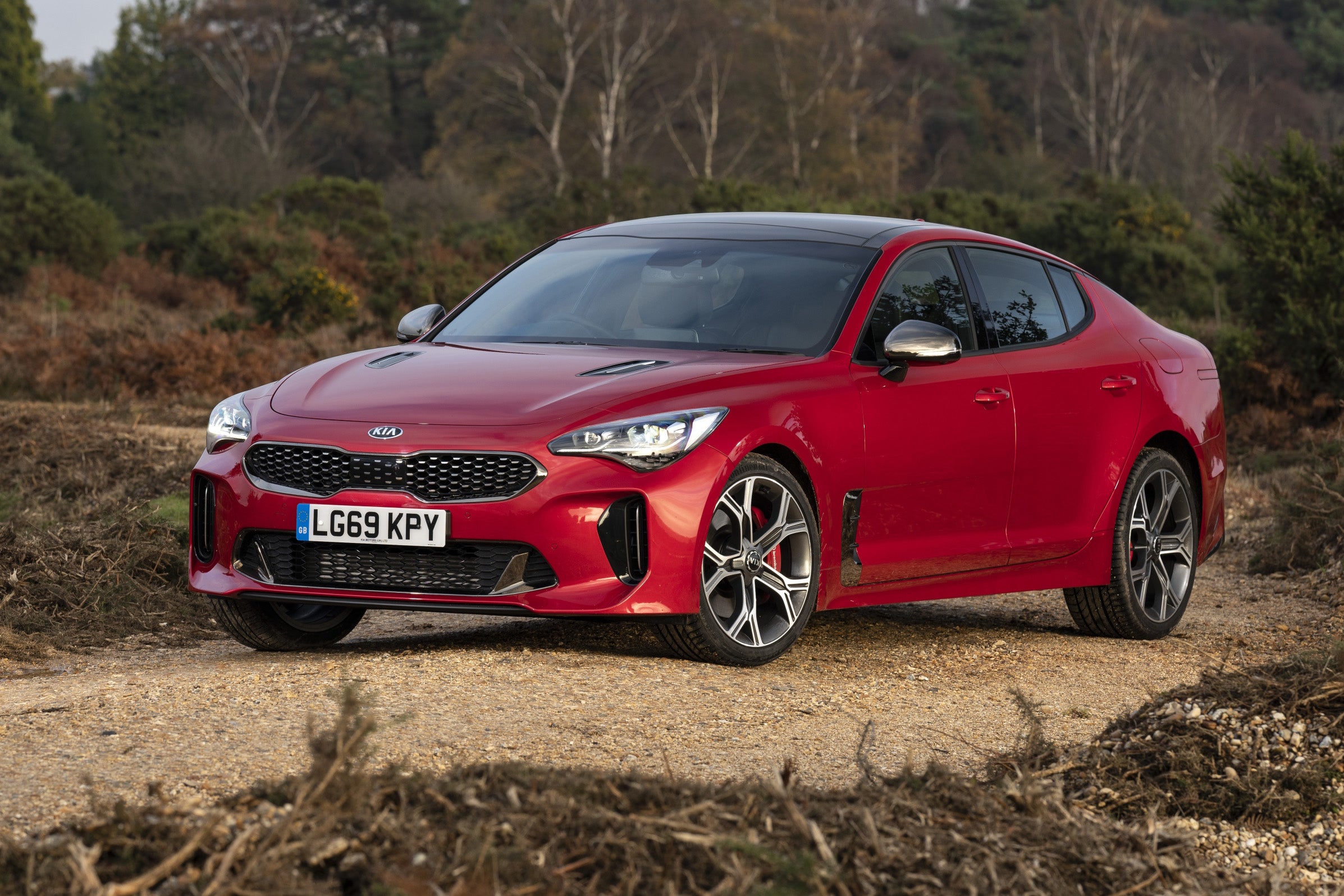 The Kia Stinger is the car that combines value for money with fun. Prices start at a smudge short of £33,000 and you get a car that's stylish, good to drive and backed by a massive seven-year warranty.
So what do you get for your money? Well, for starters, the entry-level Stinger is brilliant to drive. It gets a 2.0-litre turbocharged petrol engine that develops 242PS and rockets this Kia from 0-62mph in less than six seconds. You also get an eight-speed automatic gearbox, as standard, and lots of useful computer driver aids to keep the Stinger safe and predictable in wintery weather.
The interior is upmarket and on par with anything you'd find in a BMW or Audi. All models get a bright and easy to use touchscreen, with digital radio and navigation. You also get eight-way adjustable electronic front seats, which makes it ridiculously easy to get comfortable.
The cheapest large family car in the UK right now is the Vauxhall Insignia which starts at under £24,000. The Ford Mondeo is the second cheapest large family car in the UK, with prices starting at £24,410.
No other large family car comes close to matching the Skoda Superb for price or quality. The Superb is practical and stylish. It also has one of the largest boots in its class, while its generous levels of standard equipment make the Superb brilliant value for money.
If you want a premium badge, you'll need to spend over £30,000 to buy a new Mercedes-Benz CLA or Audi A5. Both cars add a layer of refinement and luxury that you don't tend to get with other brands in the large car market.
Mazda 6
2.0 Sport Nav+ 4dr
Manufacturer Approved
Norton Way Mazda Letchworth

Hertfordshire, SG61BL
PCP: £359.64/mo
Representative example: Contract Length: 37 months, 36 Monthly Payments: £359.64, Customer Deposit: £3,372.00, Total Deposit: £3,372.00, Optional Final Payment: £9,567.69, Total Charge For Credit: £3,406.73, Total Amount Payable: £25,886.73, Representative APR: 7.9%, Interest Rate (Fixed): 4.07%, Excess Mileage Charge: 14.9ppm, Mileage Per Annum: 10,000
Mazda 6
2.2d Sport Nav+ 4dr
Manufacturer Approved
Norton Way Mazda Letchworth

Hertfordshire, SG61BL
PCP: £283.73/mo
Representative example: Contract Length: 37 months, 36 Monthly Payments: £283.73, Customer Deposit: £2,742.00, Total Deposit: £2,742.00, Optional Final Payment: £8,133.72, Total Charge For Credit: £2,810.00, Total Amount Payable: £21,090.00, Representative APR: 7.9%, Interest Rate (Fixed): 4.07%, Excess Mileage Charge: 14.9ppm, Mileage Per Annum: 10,000