Cheapest luxury cars


From a Range Rover to a Mercedes-Benz S-Class or Tesla Model S, our experts have shortlisted the most affordable luxury cars on sale today.
Whether you're looking for the best car for covering long journeys or simply want to drive something that feels a bit special, a luxury car is a very desirable choice. We've gathered a wide selection of the best used luxury cars on sale today - all tick the boxes are having superb ride quality, lots of interior space and plenty of technology.
On this list, you'll find luxury SUVs, traditional saloon cars or even a sports car masquerading as a luxury car – this shortlist has something for everyone – including petrol, diesel, hybrid and electric power.
If you're after more inspiration, check out our best used luxury cars for £10,000 and best used luxury cars for £20,000 while you can also find the best rated luxury cars on heycar.
Audi Q7
Year launched: 2006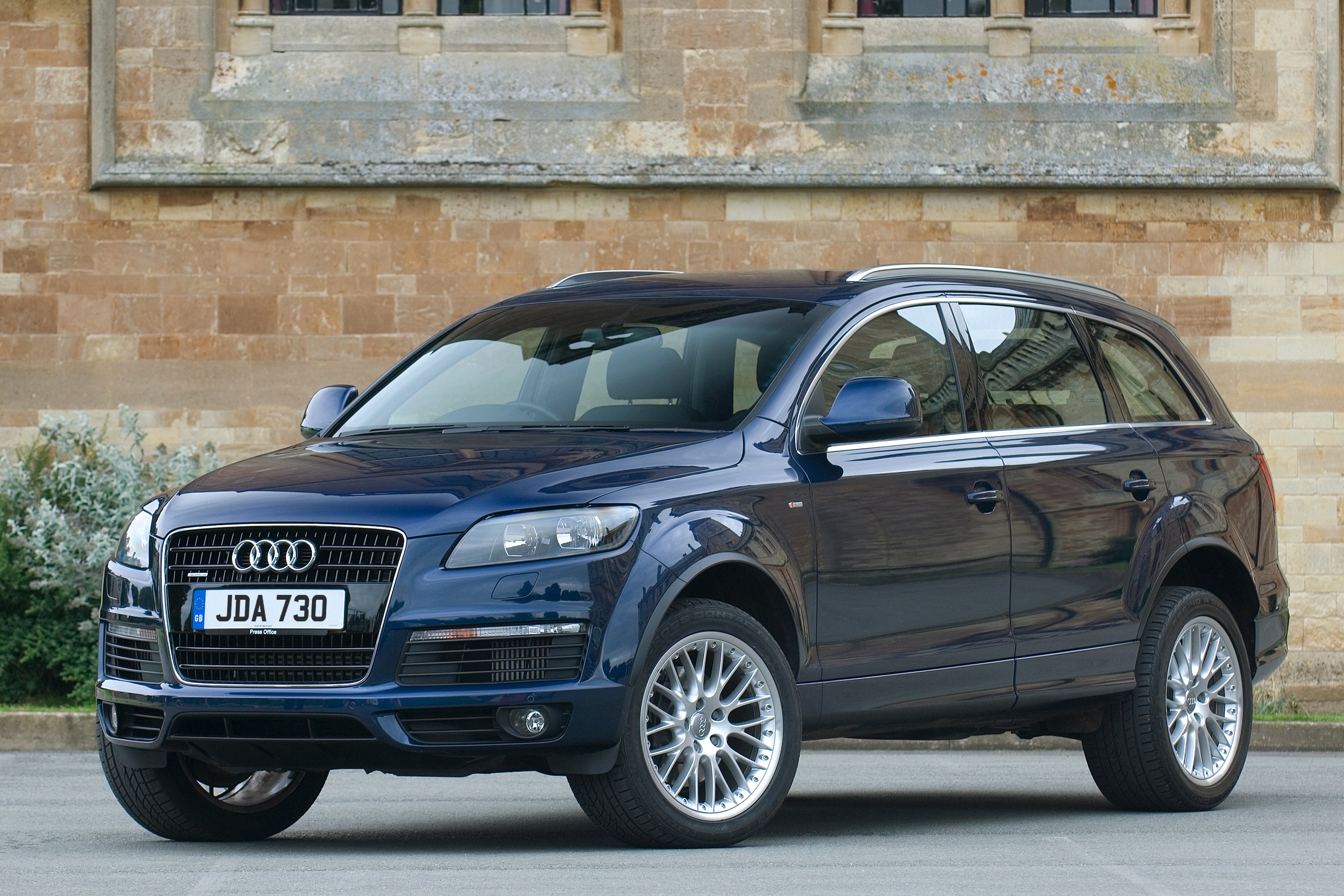 Looking at Audi's line-up today, it's hard to believe that the brand only offered one SUV back when the Q7 hit the market in 2006. It was intended to take on the BMW X5 and Range Rover Sport, but it had an ace up its sleeve. It was, quite simply, huge.
All Q7s came with seven seats, while those up front got to enjoy a genuinely luxurious (and incredibly spacious) cabin. Finally, buyers looking for a luxury car with a high seating position had an alternative to a Range Rover.
You'll find that most Q7s are powered by the 3.0-litre TDI diesel engine - which is fine, as it's the one to go for. Around £20,000 will get you a seven-year-old example with around 50,000 miles on the clock - quite literally an awful lot of car for the cash.
Jaguar XJ
Year launched: 2010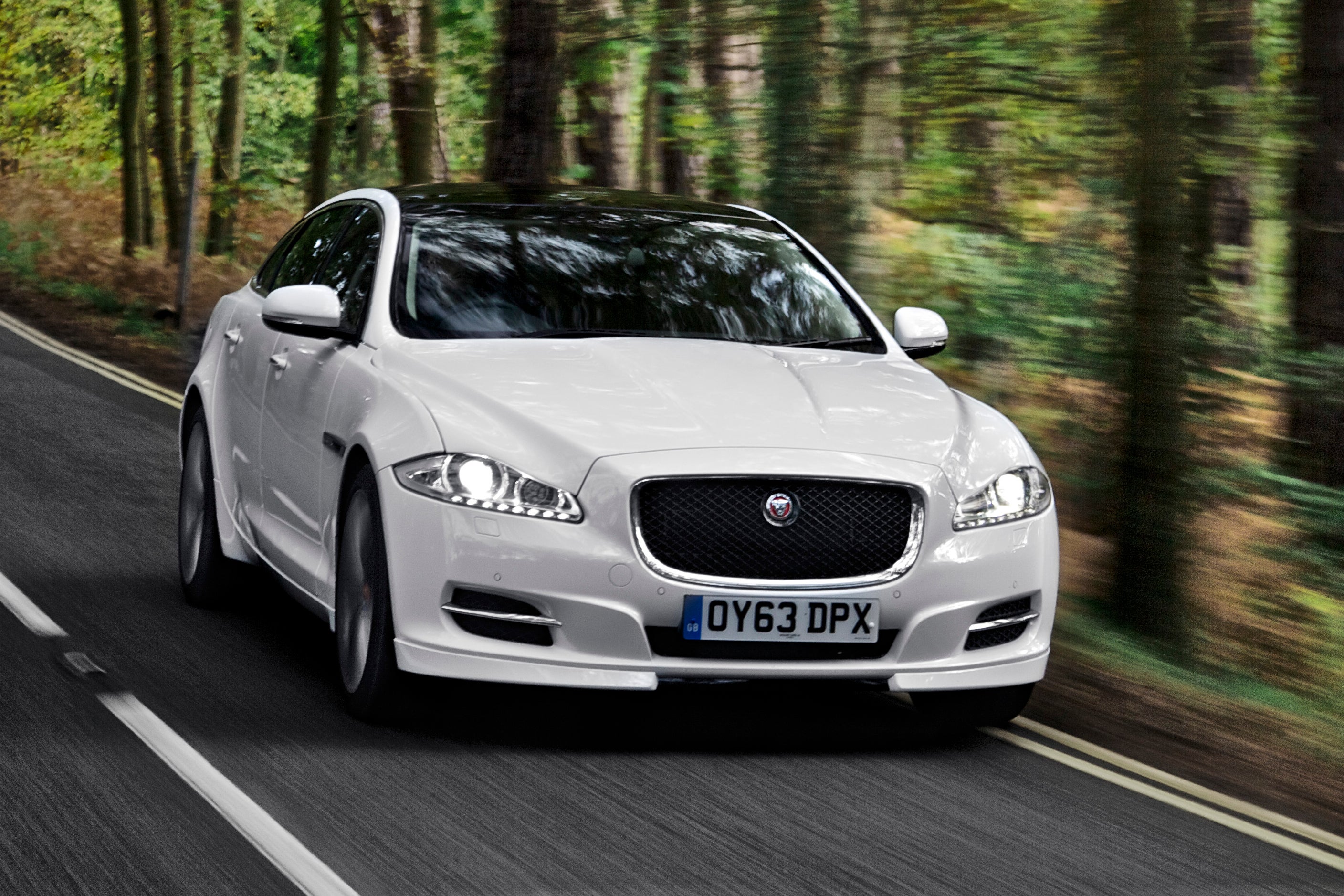 If it's good enough for the Prime Minister, it's good enough for us. The Jaguar XJ is the British brand's flagship limo and it was significantly overhauled in 2010, making it a strong competitor to German alternatives like the BMW 7 Series or Audi A8.
Less than £15,000 will get you a decent example from around 2013. If you can stretch the budget, look for a 2015 model as this is when the XJ was facelifted. Improvements include LED headlights and a new InControl Touch Pro infotainment system.
The 3.0-litre V6 diesel is a good middle ground in terms of performance and economy but, if you don't cover many miles, we'd recommend the supercharged V6 petrol.
Tesla Model S
Year launched: 2016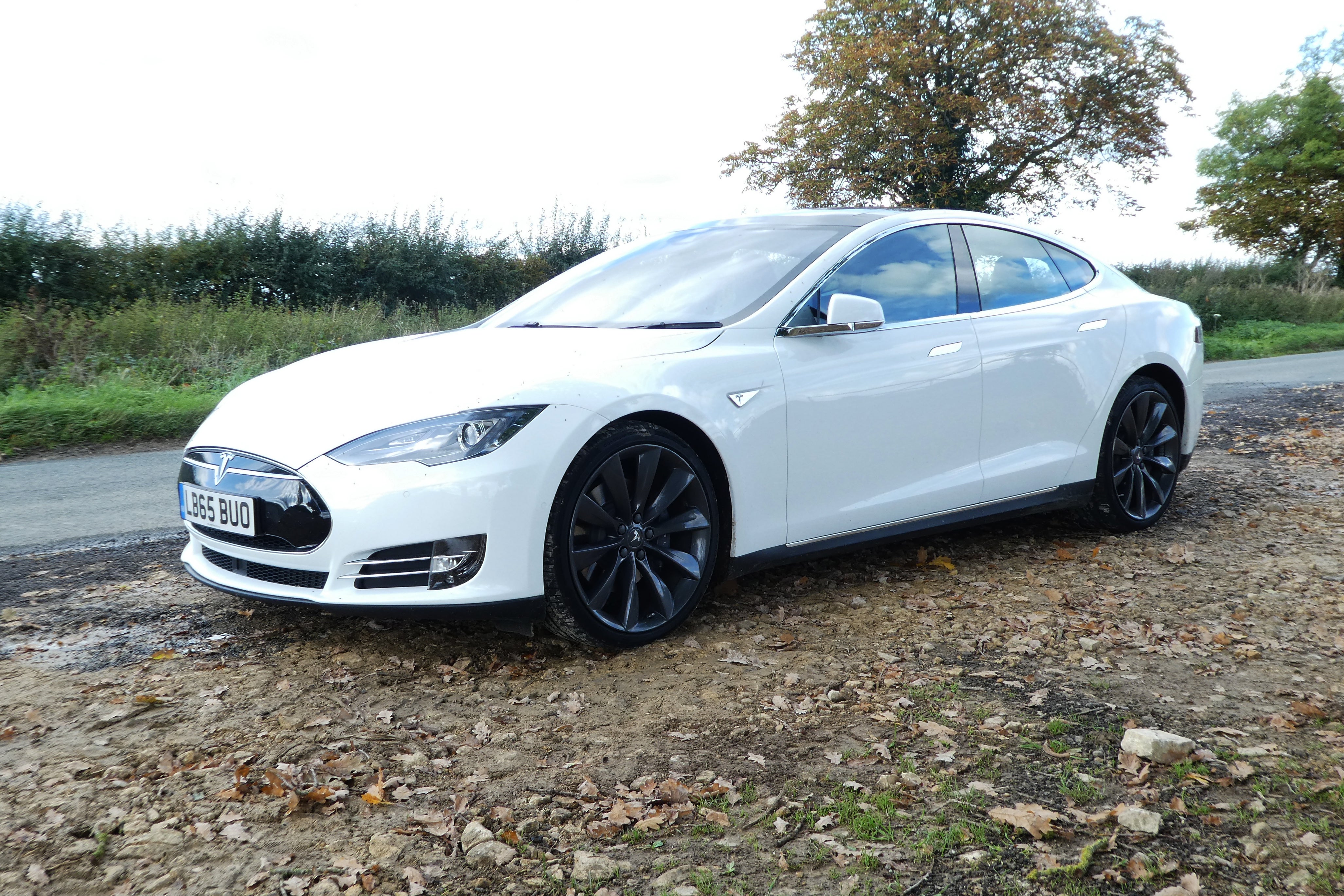 If you're after a luxurious car but also want to drive into a city centre guilt-free, a Tesla Model S is the choice for you. It's an electric car, capable of travelling up to 242 miles on a charge (and that's for the most affordable 60kWH model).
It's not quite as opulent as some of the cars featured here (you sense that the budget's been spent on the powertrain rather than the interior), but it does have switchgear sourced from Mercedes-Benz.
It's also incredibly relaxing to drive. There's no engine noise, obviously, yet it's quick. We've seen early examples being sold by our approved dealers for around £30,000. That's not a lot of money for a luxurious car of the future.
Lexus LS
Year launched: 2012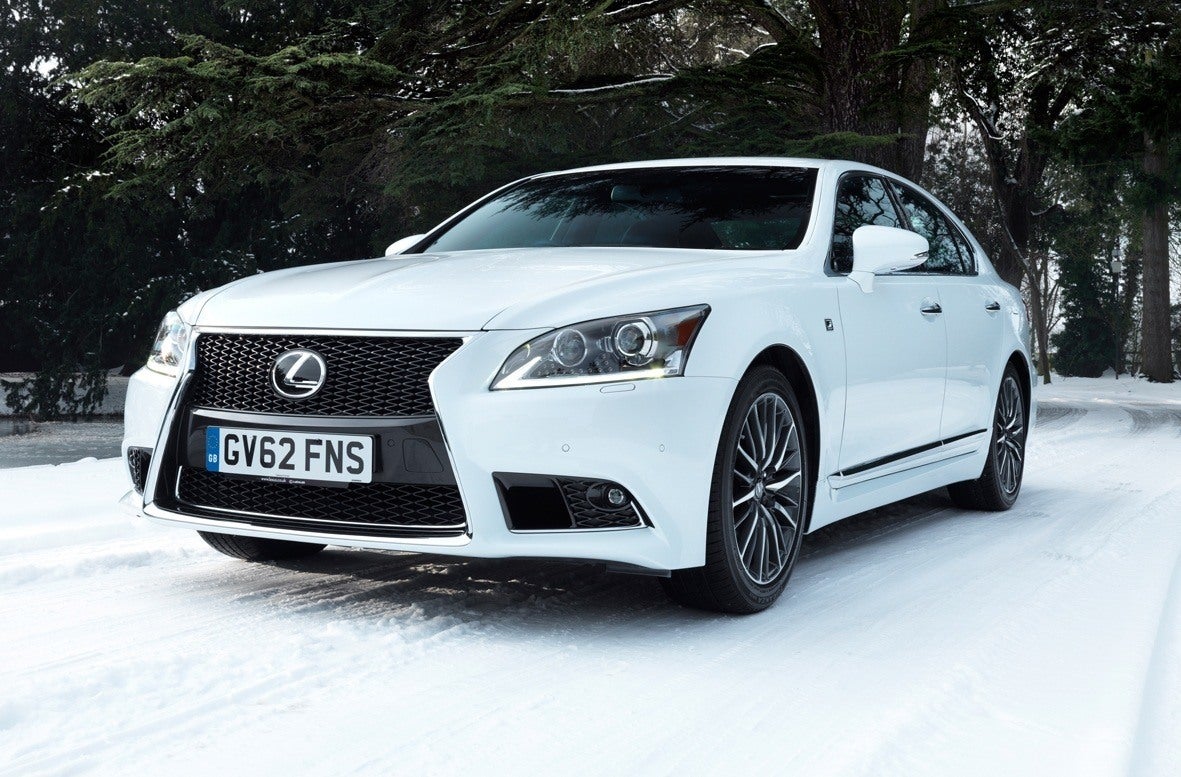 Toyota and its upmarket brand Lexus have been pioneers of hybrid vehicles for decades, the Lexus LS has been sold with a petrol-electric powertrain since 2007.
We reckon the sweet spot in the Lexus LS market for those on a budget is a 600H from around 2014. This combines a 5.0-litre V8 engine with an electric motor to return - theoretically - around 33mpg. Of course, if you regularly make the most of that V8 motor, you'll have to be prepared to pay the price at the pumps.
Still, Lexus has an incredible reputation for reliability, so general running costs shouldn't be extortionate. It's a rarer choice than German alternatives, too, so you're unlikely to park next to another at the golf club.
BMW 7 Series
Year launched: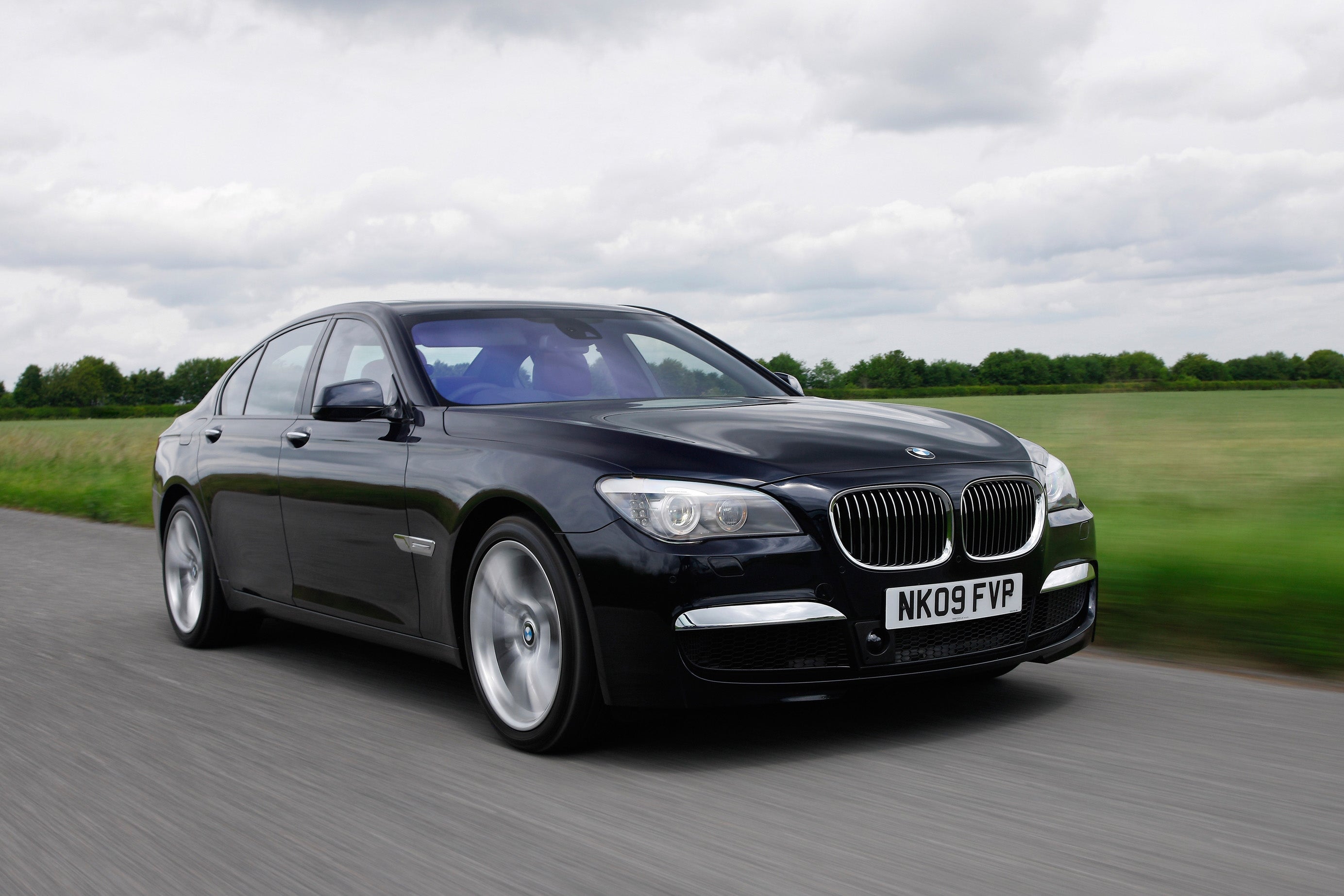 Surprisingly, for a BMW, the 2009-era 7 Series is a car that oozes quiet confidence. Its launch coincided with the great recession of the late-noughties, which perhaps explains why it sold in relatively small numbers (high-spec models did have a price tag in excess of £100,000, after all).
Still, there are plenty on the market today and you can pick up a tidy example for around £20,000. Most are diesel powered, which suits long-distance motorway driving (the kind of thing cars like this do best).
If you'd prefer something a little newer and loaded with the latest technology, its successor arrived in 2016 and can be bought for around £25,000.
Infiniti Q70
Year launched: 2010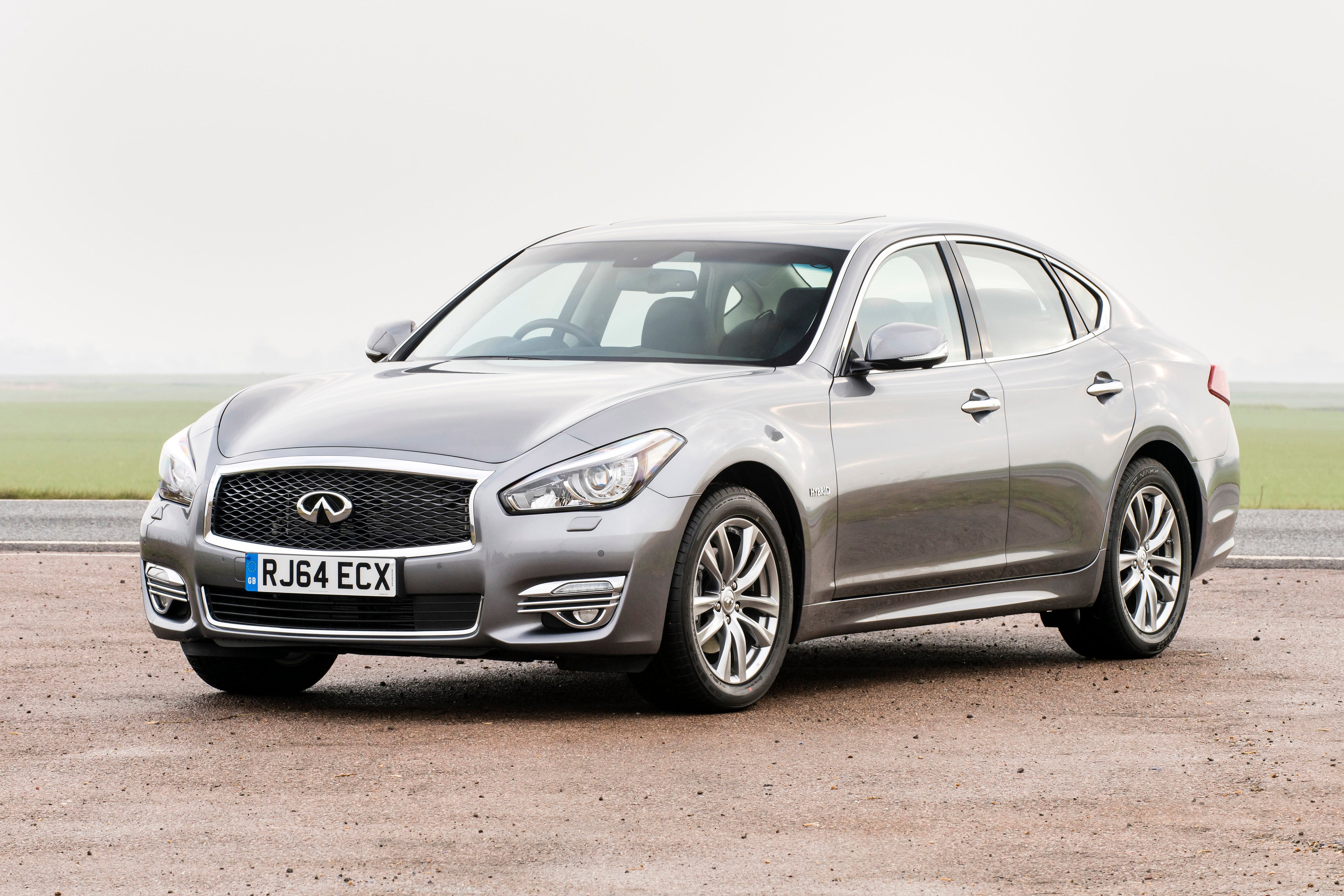 If you're buying a luxury car, you probably want to stand out. And one sure fire way of attracting attention is by hunting out an Infiniti Q70.
A rival to the BMW 5 Series, it was originally badged the Infiniti M when it was launched in 2010. It was renamed the Q70 when it was updated in 2013 but, sadly, the refresh did little to help sales. It was eventually dropped in 2018 (and the brand itself followed a few years later).
Still, depreciation means it's a bit of a bargain today. Just £10,000 will get you a five-year-old Infiniti Q70, while you'd struggle to spend more than £15,000 on one of the latest, low-mileage examples.
Audi A8
Year launched: 2010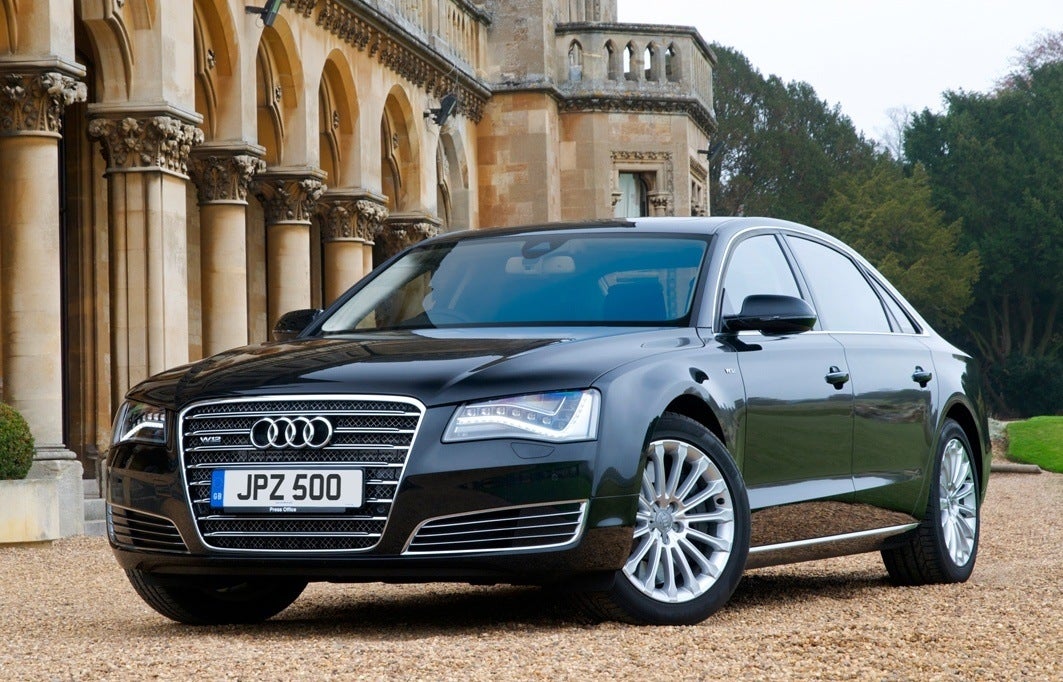 Out of all the luxury cars to feature here, the Audi A8 is probably the one you should actually spend your money on. It just doesn't mess about - with classy looks, a superb interior and reasonable running costs (especially the 3.0 TDI).
It really takes the pain out of a long journey thanks to its superb range of super smooth engines and adaptive air suspension. With an aluminium body, it's surprisingly light for its size, meaning diesel models can return more than 40mpg in the real world.
Of course, the A8 wouldn't be featured here if it didn't also represent a bargain on the used market. You'll pick up a five-year-old example for around £20,000 - a hefty saving off its £70,000 list price when new.
Mercedes-Benz S-Class
Year launched: 2014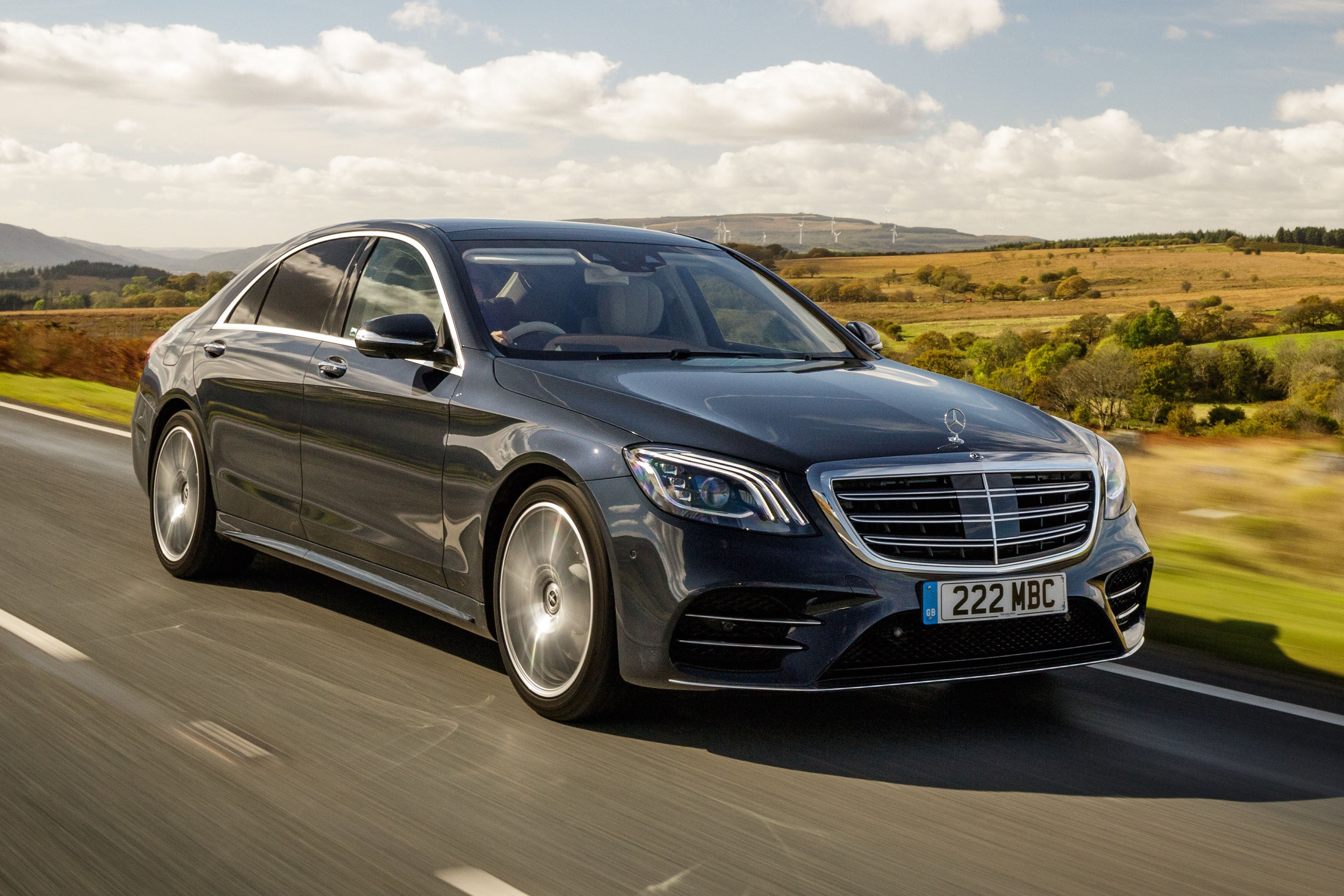 The Mercedes-Benz S-Class is arguably the best car on sale. Full stop.
It's loaded with technology, surprisingly good to drive (given its enormous dimensions) and probably won't cost an absolute fortune to run, provided you opt for one of the diesel models. OK, the maintenance costs might be a little more than a Ford Focus, but that's the price you pay for driving around in a flagship Mercedes-Benz.
The latest model arrived in 2014 and can be bought for a little over £20,000. This or an Audi A8? That's a tough one...
Range Rover
Year launched: 2013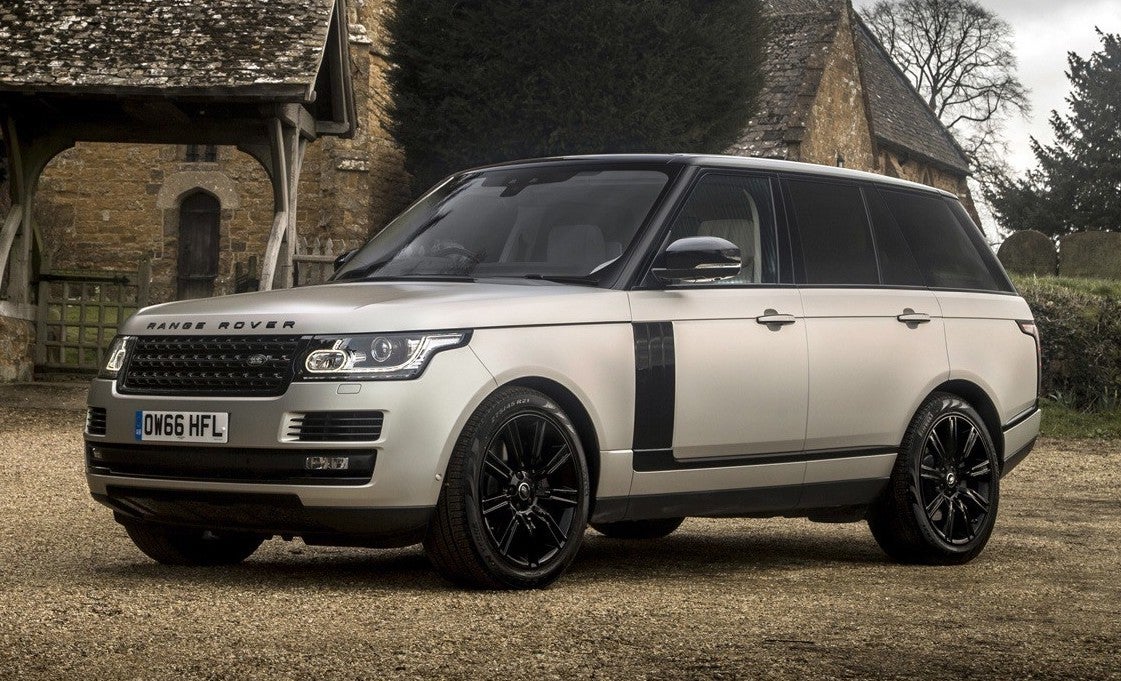 Launched in 1969, the Range Rover is the original luxury SUV. It was truly pioneering in its time, arriving decades ahead of cars like the Bentley Bentayga.
The latest model was launched in 2013 and it's one of the most desirable vehicles on the market today. It'll make you feel like a lottery winner - with huge, comfortable seats and a seating position which lords over other drivers.
A budget of around £30,000 will get you a six-year-old example with low miles and full service history. Most will be powered by the 3.0-litre TDV6 diesel engine, which'll be sufficient for the majority of buyers. Hunt out a 5.0-litre supercharged V8 for a distinctive burble (provided you're not fussed about huge fuel bills).
Porsche Panamera
Year launched: 2009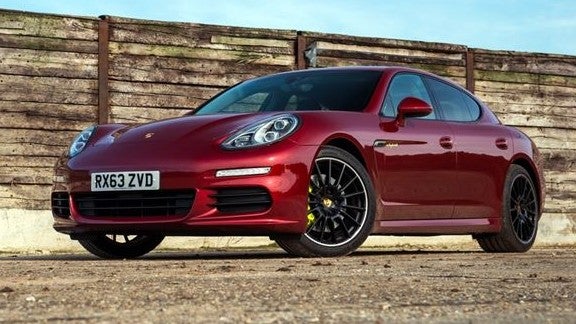 It's quite astounding how the Porsche Panamera blends the handling prowess of a sports car with the refinement of a luxury saloon car. If you aspire to own a Porsche 911 but need a bit of versatility or crave a bit more comfort, the Panamera is a superb choice.
A new Porsche Panamera starts from around £70,000 but you can pick up a late example of the previous model (replaced in 2016) for less than half that. There's a wide range of engines available - even diesels, which actually make a lot of sense if you're planning on exploiting the Panamera's continent-crushing abilities.
Of course, it's fair to say that the running costs of a Panamera will be slightly higher than a more mainstream alternative. But it's also a Porsche, and will put a smile on your face every time you drive it...
A luxury car is traditionally a wafty old saloon car, although some SUVs also come under this category. They usually sit at the top of a manufacturer's range, meaning they have all the latest and most desirable technology. They're often very spacious, with comfortable seats and well-finished interiors. A new luxury car is usually very expensive but depreciation can make them surprisingly affordable within a few years.
A new luxury car could easily cost in excess of £100,000 - but expect that to half within a few years thanks to depreciation. Most of the cars featured in this shortlist can be picked up for less than £30,000 which - while still a significant amount of money - is the equivalent to a new Volkswagen Golf.
This'll depend on what you're really looking for in a luxury car. The Mercedes-Benz S-Class is traditionally one of the best but, if you need more space (or just want an SUV), a Range Rover is a good alternative. Then there's the Porsche Panamera, which'll appeal to those who enjoy driving, and the Tesla Model S - which is an electric car that ticks all the luxury car boxes.
Audi A8
3.0 TDI Quattro Black Edition 4dr Tip Auto
Manufacturer Approved
Swansway Audi Crewe

Cheshire, CW16YG
PCP: £398.28/mo
Representative example: Contract Length: 36 months, 35 Monthly Payments: £398.28, Customer Deposit: £3,868.00, Total Deposit: £3,868.50, Optional Final Payment: £12,407.50, Total Charge For Credit: £4,425.80, Total Amount Payable: £30,215.80, Representative APR: 8.9%, Interest Rate (Fixed): 8.84%, Excess Mileage Charge: 13.2ppm, Mileage Per Annum: 10,000