Cheapest small cars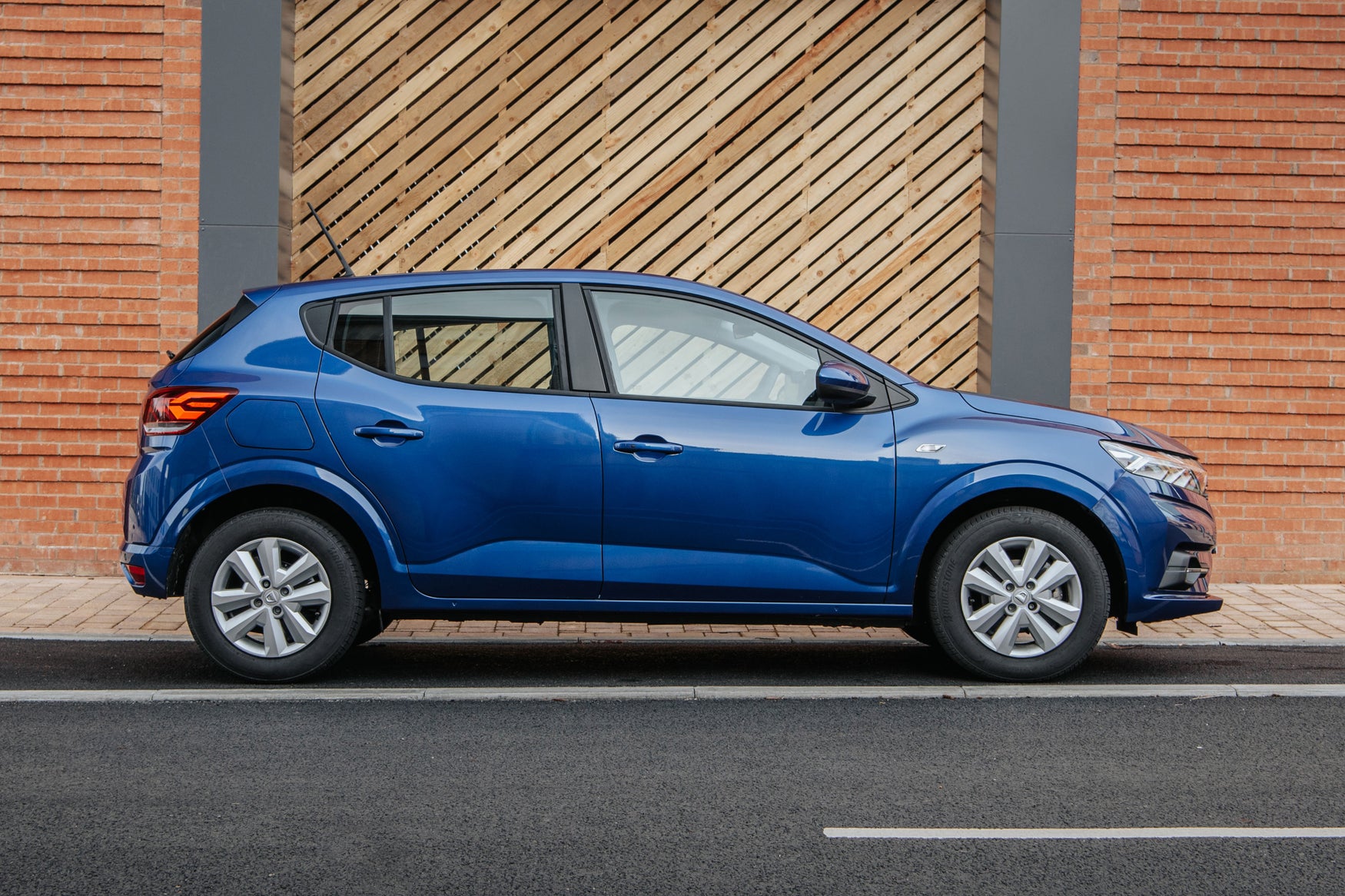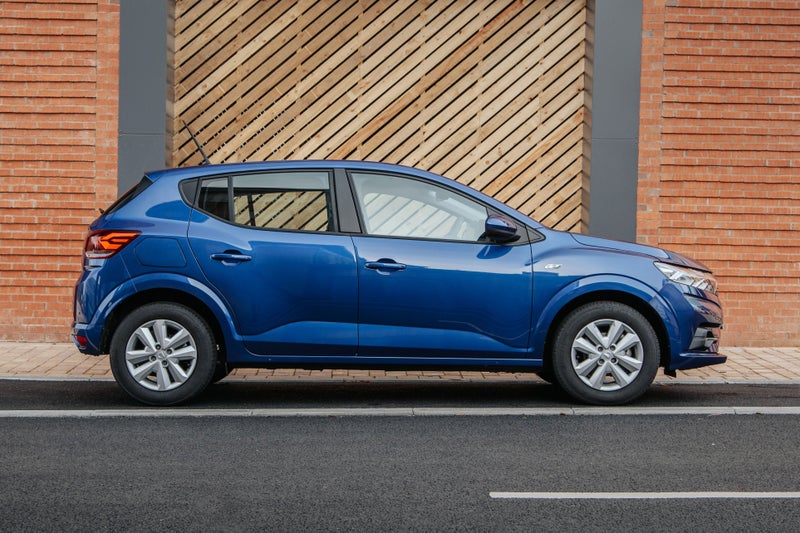 If you're looking for cheap and reliable transport then keep reading this list of the cheapest hatchbacks on sale.
All the cheap small cars on this list are extremely keenly priced but you'll find a mixture of cars from budget brands and more mainstream manufacturers. You'll also find cars that focus on being comfortable, sporty or ones that give you loads of cool technology for the money. They're all united by their ability to offer smashing value.
Looking for a different type of car? Then we have you covered with top-ten guides for best family cars for £15,000, best small hatchbacks for £5000, best small hatchbacks for £10,000 and best small hatchbacks for £15,000.
Dacia Sandero
Year launched: 2021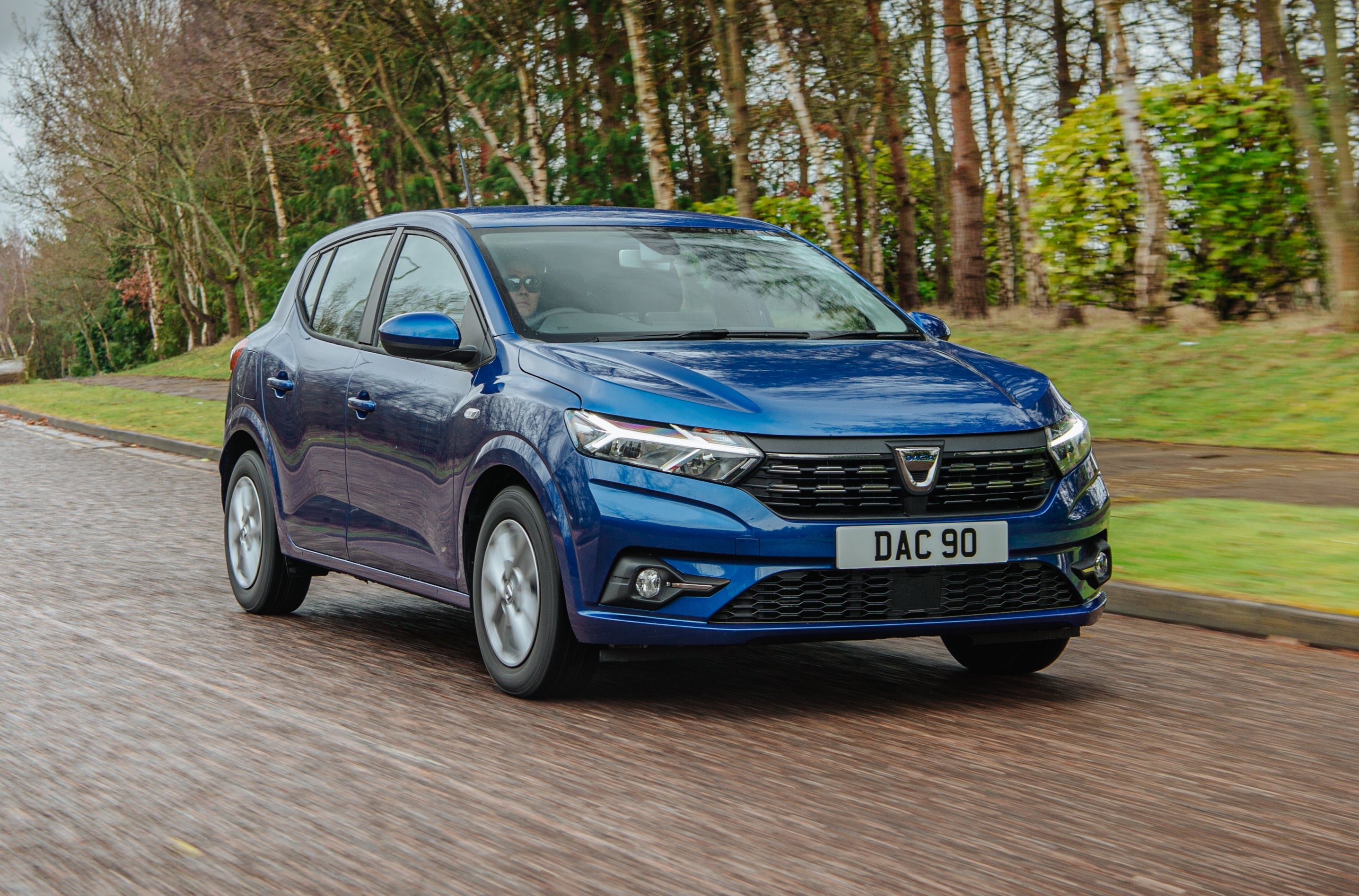 The old Dacia Sandero topped our list for the best cheap small car, so it stands to reason that the latest 2021 model takes over where it left off.
Better in every way, it can still be yours for a bargain basement £7995 on the road, but the new car's party piece is it never feels that cheap. Okay, so the entry-level model is slow and very low on equipment, but it feels modern inside and – with plenty of room for four adults and a boot that'll swallow a week's luggage – it is more spacious than cars like the Skoda Citigo that get closest to it on price.
That said, we'd spend an extra £2000 to get a mid-range model. That buys you extra kit like air-conditioning and a stereo (yep, it's not standard in the Dacia), but also the 90PS engine which is as good on fuel as the 65PS model but much, much quicker. It's stunning value in this specification.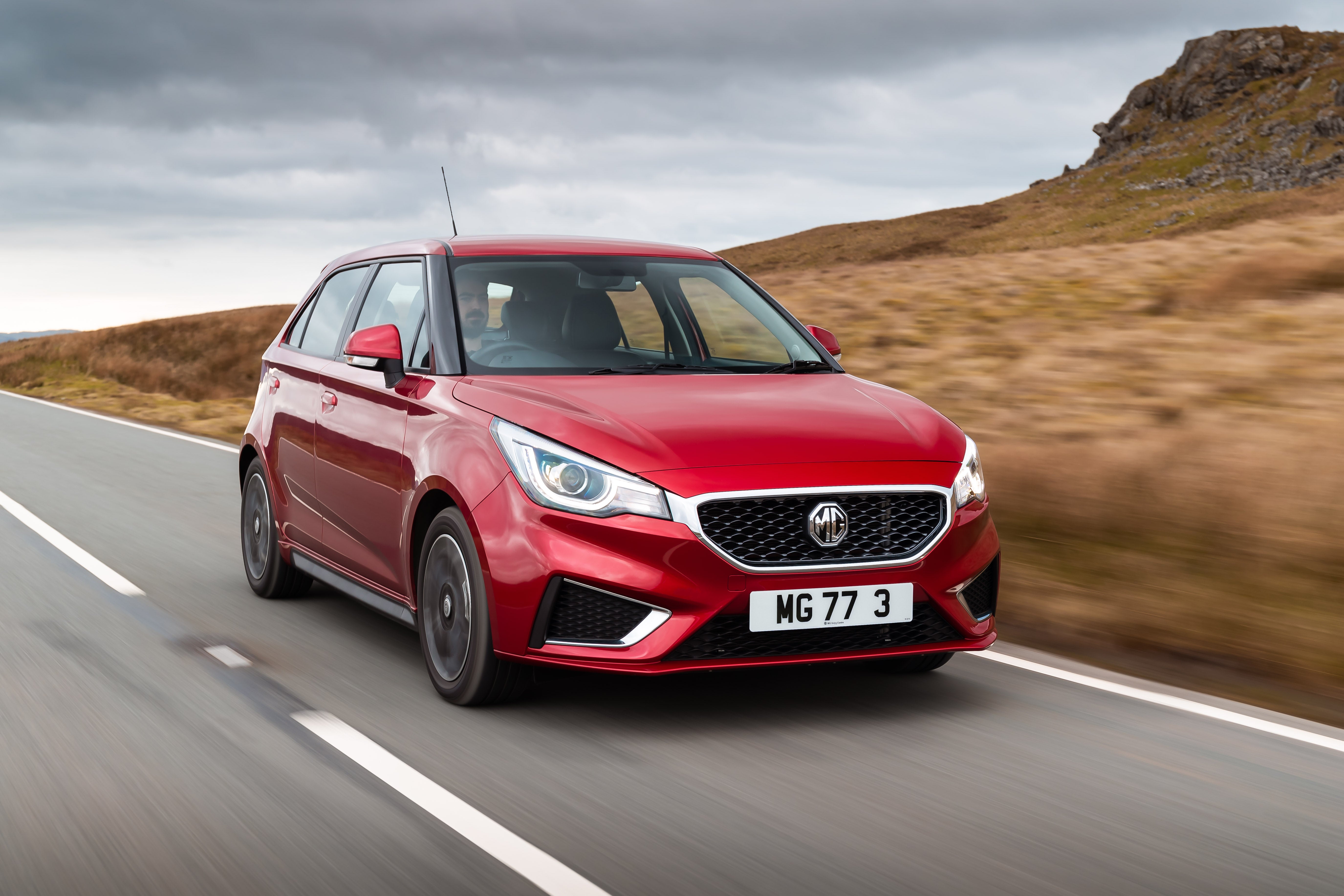 The MG3 is the car that truly re-launched the MG brand under its Chinese-ownership in 2013. The '3' is a great little hatch, with prices starting at £12,195. You also get a comprehensive seven-year-warranty, limited to 80,000 miles.
The MG3 is a fun and comfortable small hatch. There are lots of colours and personalisation options to choose from and the interior is intelligently designed, with all versions getting a large and colourful touchscreen mounted at the centre of the dashboard.
The road handling is designed for comfort, with light steering and soft suspension. There is not a lot of choice when it comes to engines - there is just one 1.5-litre petrol. But the MG3 is easy to drive and will return up to 42mpg.
Skoda Fabia
Year launched: 2015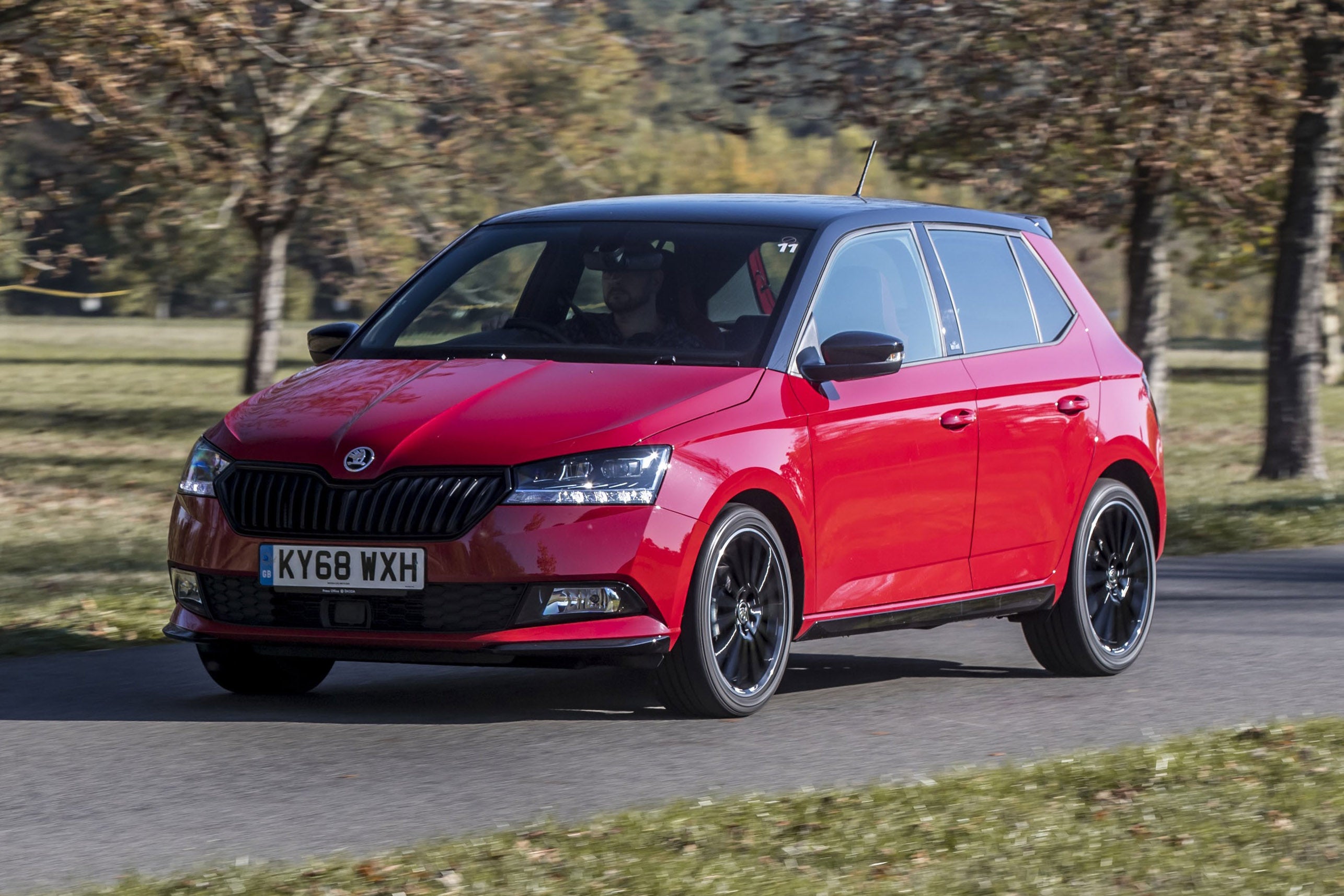 We are big fans of the Skoda Fabia. It's good to drive, spacious and generously equipped as standard. A mid-spec model will have all of the features you will need. You also get one of the largest boots in the small hatch class, while prices start at £12,990.
Skoda doesn't cut any corners when it comes to quality. The interior is well made and nicely finished, while mid-spec models get a smart touchscreen with built-in navigation. Passenger comfort is seldom an issue, thanks to the generous levels of head and legroom for the rear seats.
The Fabia is impressively refined - a trait it shares with Skoda's larger cars. Road and wind noise is well suppressed and the firm suspension will allow you to navigate a series of tight bends in the road with ease. Buy a Fabia with the excellent 1.0-litre turbocharged engine and you'll get a car that will easily surpass 50mpg.
Kia Rio
Year launched: 2017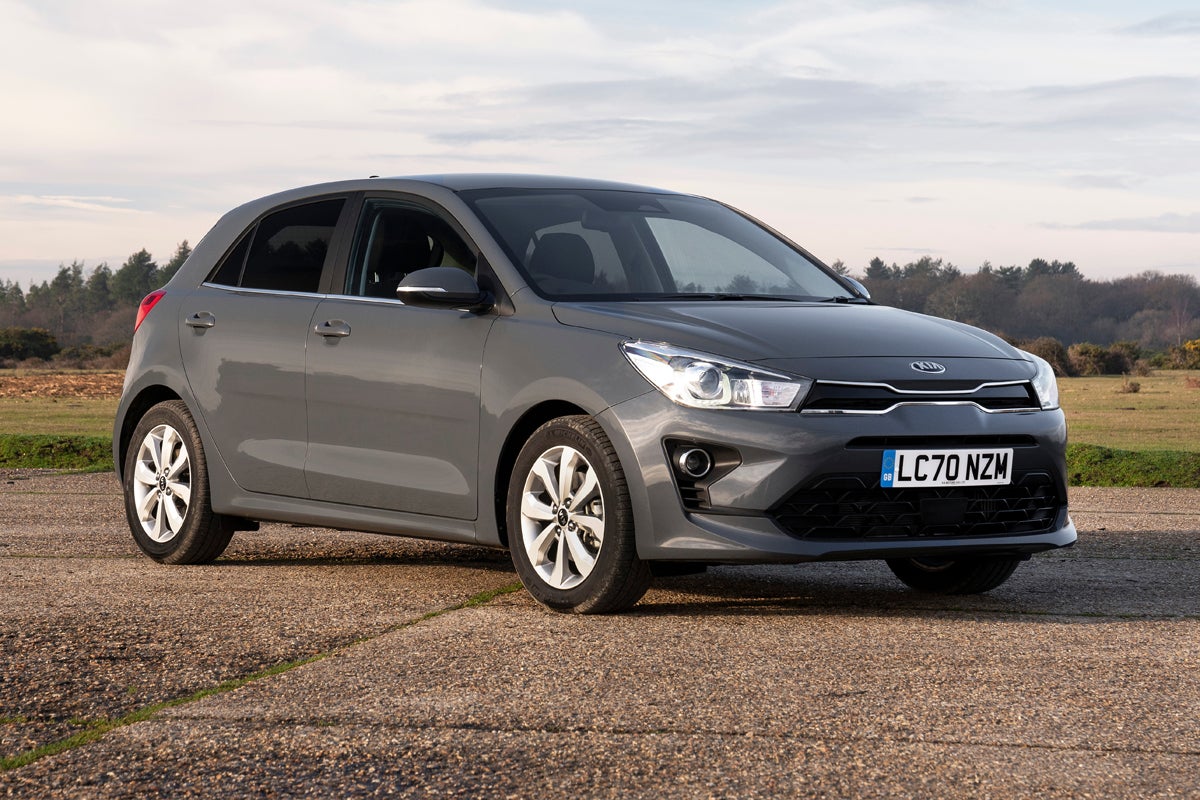 Looking for hassle-free motoring? Look no further than the Kia Rio. Prices start at just £13,000. And for that outlay, you get a strong small hatchback that's backed by a huge seven-year-warranty that's valid for up to 100,000 miles.
You don't need to spend lots of money on optional extras with the Rio. Mid-spec models get alloy wheels, air conditioning, parking sensors and a smart touchscreen infotainment system as standard. The interior is among the largest in the small hatch class, which means you can squeeze five adults into the Rio.
You get the choice of a 1.0 or 1.2-litre petrol engines. We rate the former highly, with its turbocharged nature providing rewarding acceleration through the lower gears. The three-cylinder engine can also be paired with Kia's impressive dual-clutch automatic gearbox or a smooth-shifting manual transmission.
Suzuki Swift
Year launched: 2017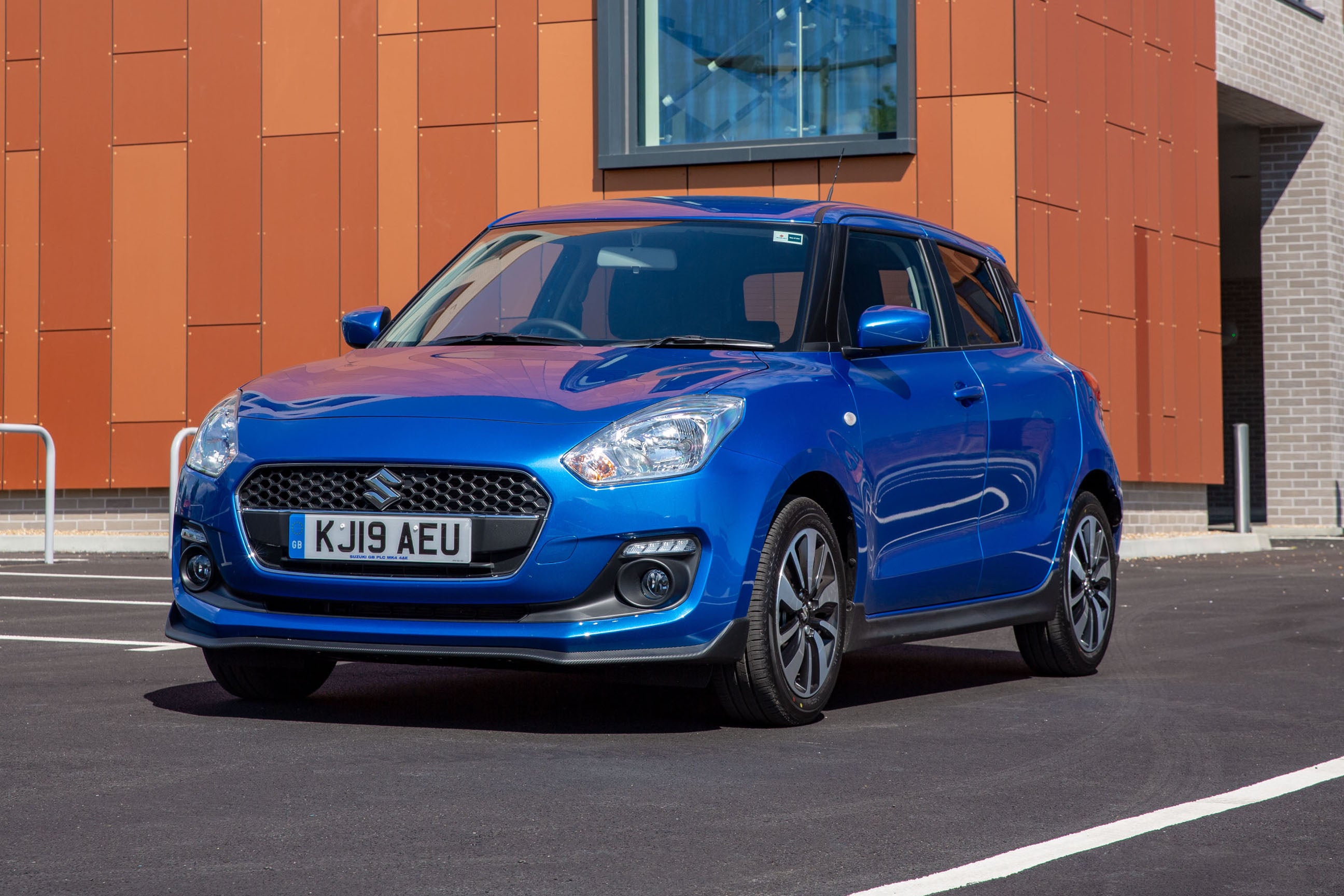 Fun and affordable and stylish, the Suzuki Swift has everything you could ever need in a small hatch. Prices start from £13,749. And we think the Swift is a worthy rival for its pricer competitors from Ford, Vauxhall and Volkswagen.
The Swift has lots of nice design touches. The rear door handles, for example, are hidden in the frame of the car and this gives the Swift the look of a three-door car. The interior is smartly laid out, too. You also get touchscreen infotainment, automatic air conditioning and a rearview camera as standard on most models.
The Swift is great to drive, with sharp road handling and a punchy range of petrol engines. Our recommendation is the 1.0-litre turbocharged petrol, which pairs zesty performance with cheap fuel economy.
Nissan Micra
Year launched: 2017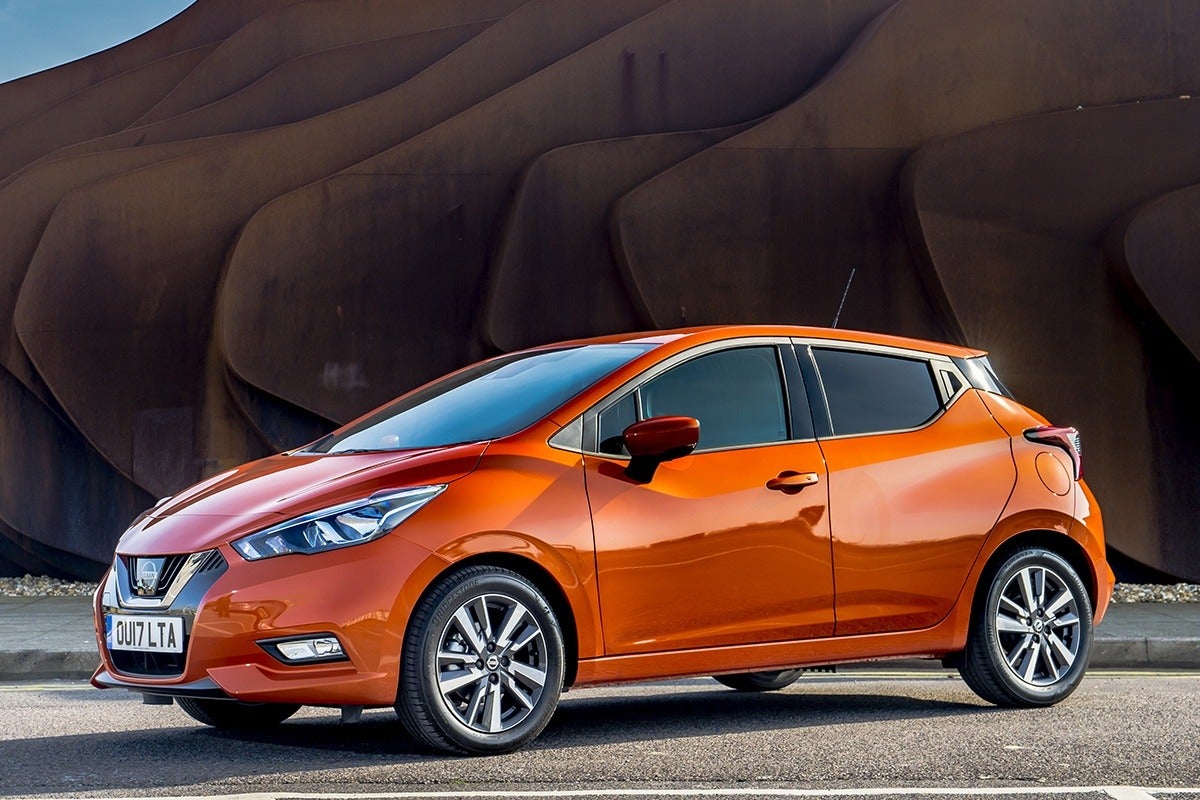 The Nissan Micra is a smart and comfortable small hatch that has always appealed to new drivers, due to its cheap fuel and insurance costs. The latest Micra was launched in 2017 and prices for a new model start at £14,215.
The Micra is powered by a 1.0-litre turbocharged petrol engine, which feels like a good match for the sporty and firm suspension. The body control is well judged and the Micra feels like a much larger car at cruising speeds, with a composed ride quality that irons out most road imperfections,
In the past, the Micra has traditionally been pitched as a cheap small car with a low rent interior. Thankfully, Nissan has upped its game on the latest car and provided a modern and comfortable travel space. There is also the choice of bright and colourful fabrics and materials, which is a refreshing change from the usual small hatch colour pallet of varying shades of grey plastics.
Hyundai i20
Year launched: 2020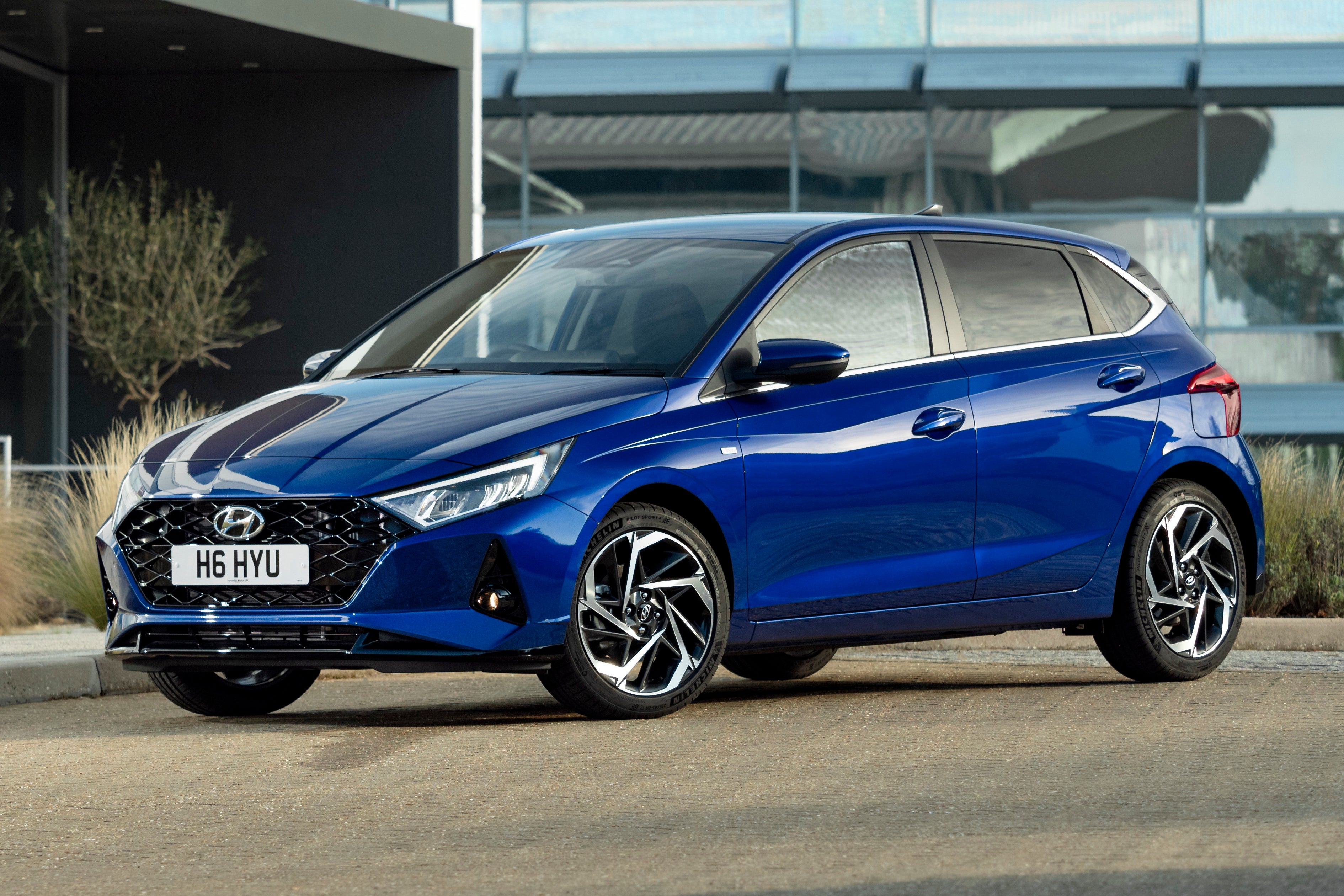 The Hyundai i20 might not set many pulses racing in the styling department, but as a practical and affordable small car it is very hard to fault. Especially when you factor in its five-year unlimited mileage warranty and £14,420 price point.
You get lots of interior space for your money. The i20 has lots of head and legroom across the front and rear seats. You also get a good-sized 326-litre boot with an adjustable floor that makes it easy to lift heavy items in/out.
The i20 shares its engines with the Kia Rio. This means you get the excellent 1.0-litre turbocharged petrol with the option of a manual or automatic gearbox. The handling is also soft, safe and predictable, which combines to the overall refined feel of this impressive little hatch.
Volkswagen Polo
Year launched: 2017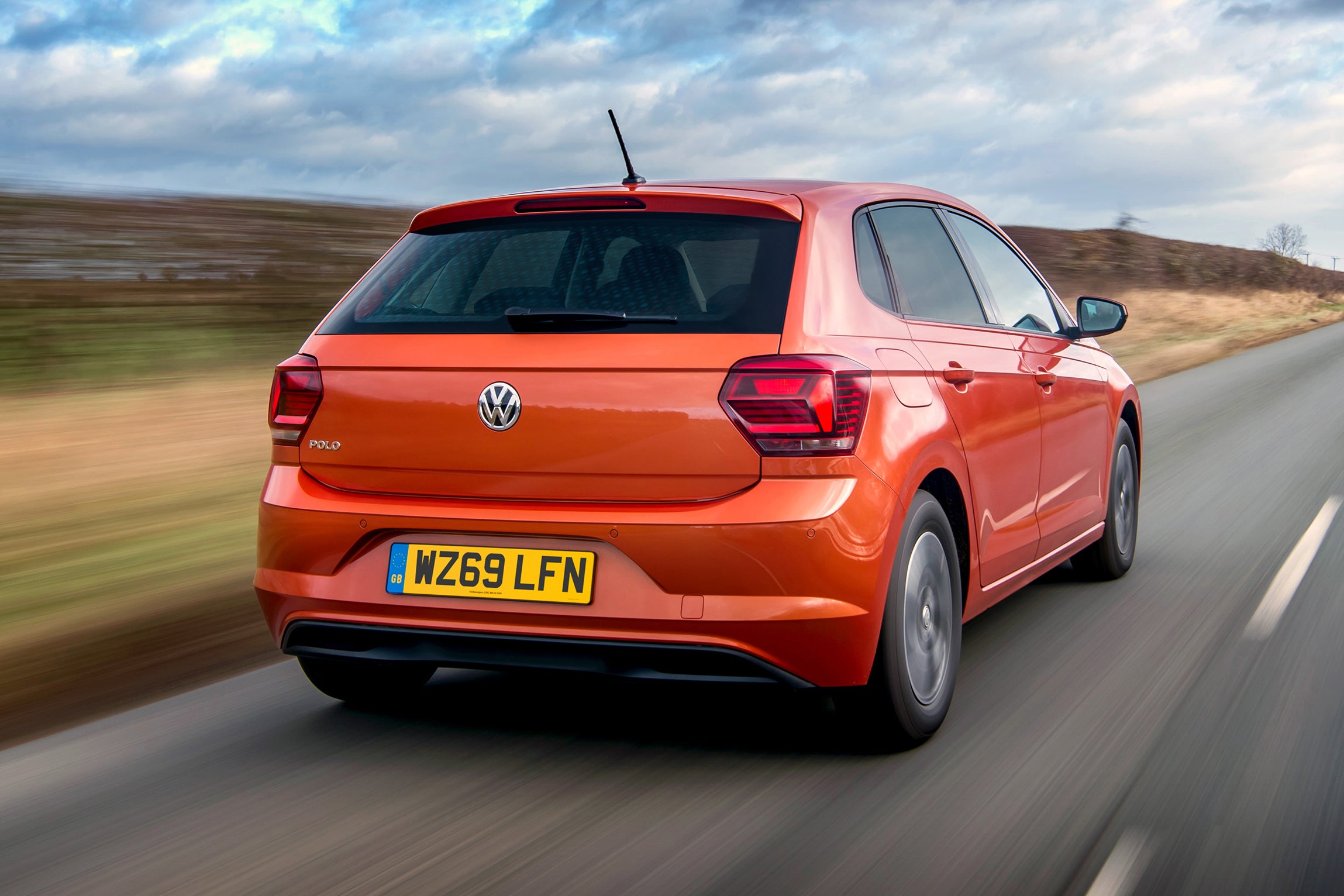 We rate the Volkswagen Polo very highly. In fact, in our humble opinion, we rate it as the best small hatchback on sale right today. Prices start at £15,875, but we'd recommend spending more to buy the Polo in mid-spec trim with the excellent 1.0-litre turbo petrol engine.
In years gone by the Polo has always struggled to live up to its premium price tag. However, with the latest model, Volkswagen has got the formula just right. The interior is filled with high-quality plastics and cloth materials, while engine and road noise levels are among the lowest in the small hatch class.
The Polo isn't the sharpest small hatch to use from a driver's perspective but it is very refined and smooth. The steering is accurate and light, while the pedals respond to the faintest of touches. If truth be told, the Polo feels more like a miniature VW Golf than a small hatch - it's really that good.
Vauxhall Corsa
Year launched: 2019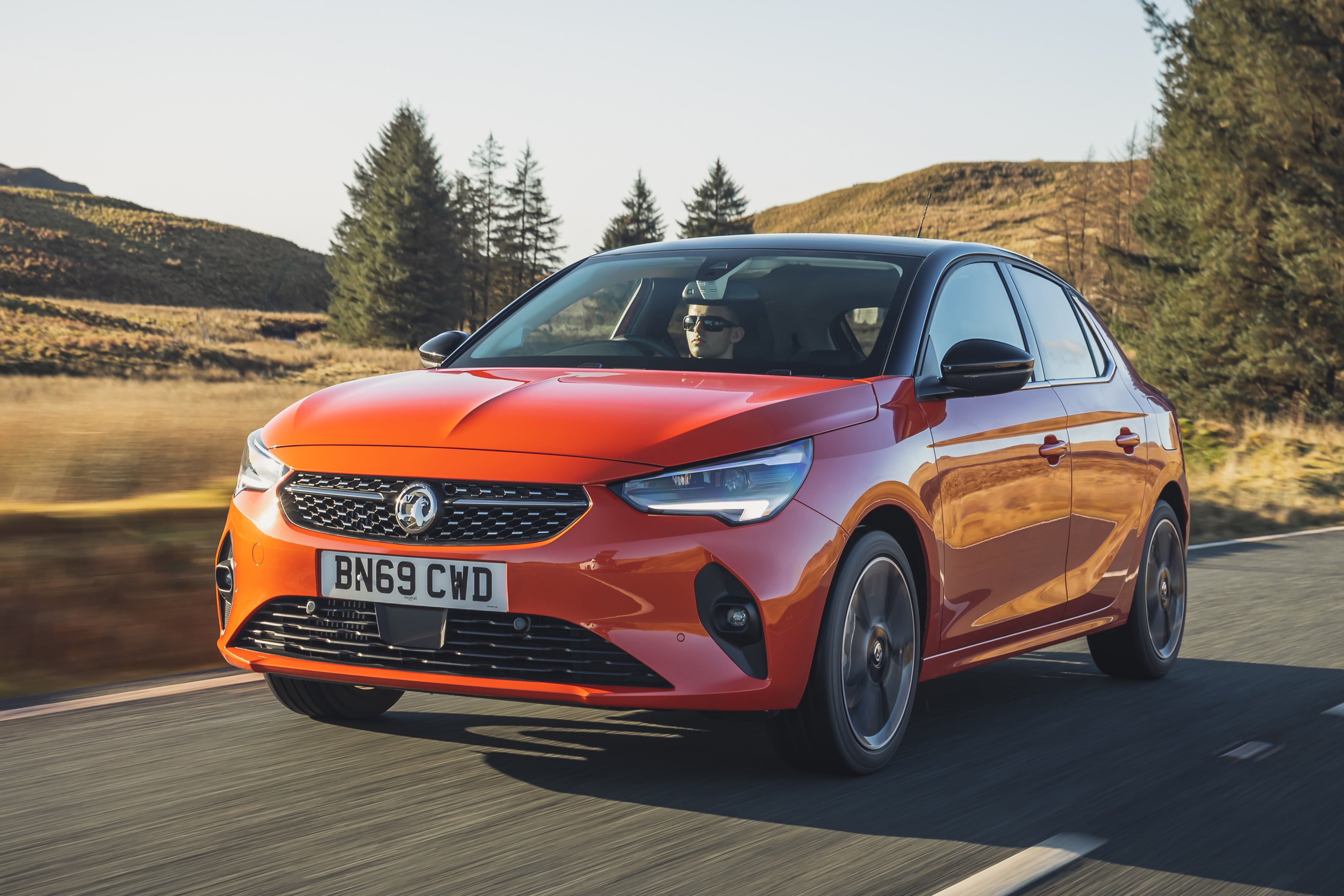 The Vauxhall Corsa offers a good blend of comfort, refinement, performance and style. Prices start at £16,415, which makes it good volume too,
The Corsa is good to drive, with its refined 1.2-litre turbocharged petrol engine providing smooth and efficient performance. The petrol engine is available with a six-speed manual or eight-speed automatic gearbox, with the latter being one of the best in this segment.
The quality of the interior is impressive, with an abundance of soft and high-quality materials. There is lots of head and legroom for those in the front, but the rear seats are a bit of a squeeze for large adults with the lack of legroom being the main area of passenger complaint.
Ford Fiesta
Year launched: 2017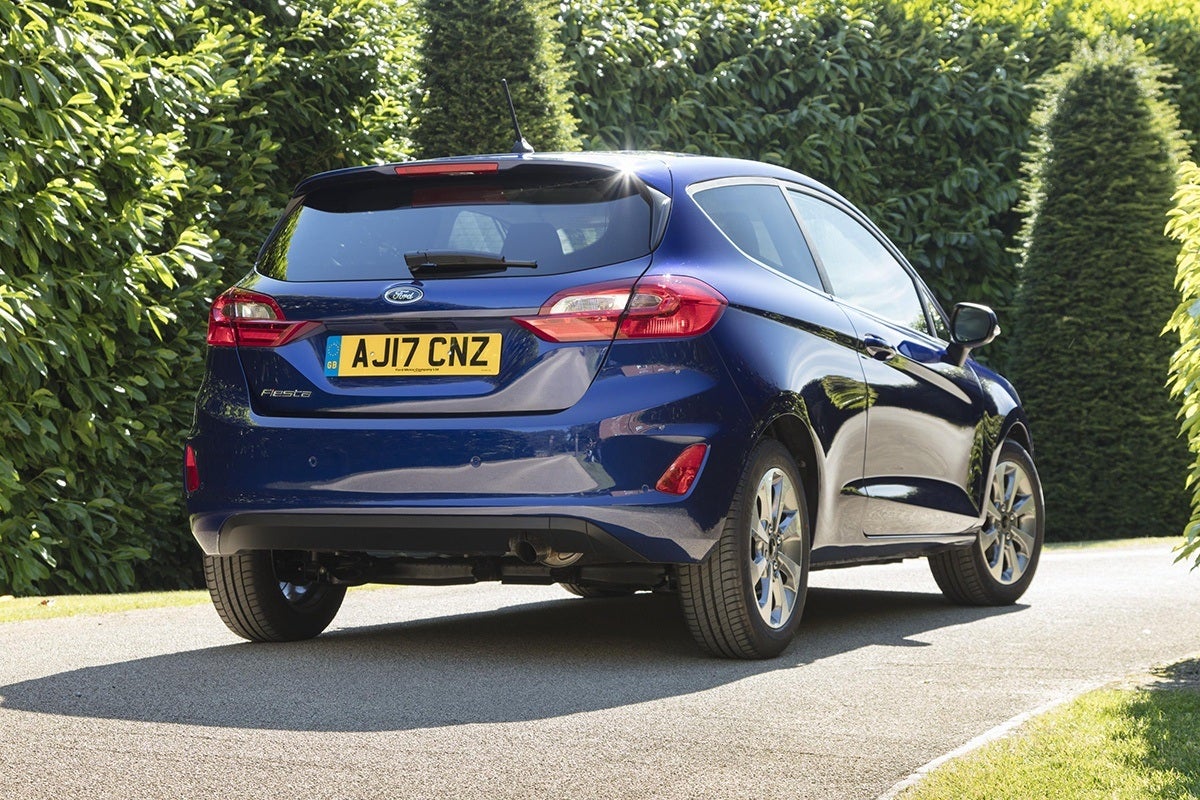 Last but by no means least is the Ford Fiesta. In short, this is the UK's favourite car. It's topped the sales charts for years. And the Fiesta can be yours from £16,646.
The Fiesta is one of the best small cars to drive, with its sharp steering and punchy range of petrol engines giving this little Ford a real edge in the handling department. The ride quality is also good, which means the Fiesta will take Britain's rough roads in its stride.
Most Fiesta buyers choose Ford's 1.0-litre turbocharged petrol engine. And with good reason, It strikes a good balance between performance and fuel economy with drivers getting around 45mpg.. There is also an impressive 1.5 diesel engine which returns up to 55mpg for drivers who regularly cover long distances.
Compact, versatile and easy to use, the small hatchback is the Swiss Army knife of the car world. A high-quality small hatch is cheap to run, easy to drive and capable of carrying four adults in comfort. Fuel and insurance costs are also low, which means these are the go-to model for new drivers who have recently passed their test.
Prices for new small hatchbacks tend to range from £15,000 to £20,000. The exception to this rule is the Dacia Sandero (which starts at under £7000). The Ford Fiesta is the UK's best-selling small hatch, with prices starting at £16,640.
The Dacia Sandero is the cheapest new small hatchback for sale, with prices starting at just £6999. The MG3 and the Skoda Fabia are also affordable, with new prices starting at under £13,000.
Skoda Fabia
1.0 MPI 60 S 5dr
Trust Group Skoda Redditch

Warwickshire, B980HX
PCP: £108.49/mo
Representative example: Contract Length: 36 months, 35 Monthly Payments: £108.49, Customer Deposit: £899.00, Total Deposit: £899.55, Optional Final Payment: £2,260.00, Total Charge For Credit: £959.70, Total Amount Payable: £6,956.70, Representative APR: 8.9%, Interest Rate (Fixed): 8.84%, Excess Mileage Charge: 3.6ppm, Mileage Per Annum: 10,000
Skoda Fabia
1.0 MPI 60 S 5dr
Bristol Street Motors Renault Nottingham

Nottinghamshire, NG51EA
PCP: £115.11/mo
Representative example: Contract Length: 36 months, 35 Monthly Payments: £115.11, Customer Deposit: £899.00, Total Deposit: £899.85, Optional Final Payment: £2,112.00, Total Charge For Credit: £1,041.70, Total Amount Payable: £7,040.70, Representative APR: 9.9%, Interest Rate (Fixed): 9.48%, Excess Mileage Charge: 4ppm, Mileage Per Annum: 10,000