EVs with longest range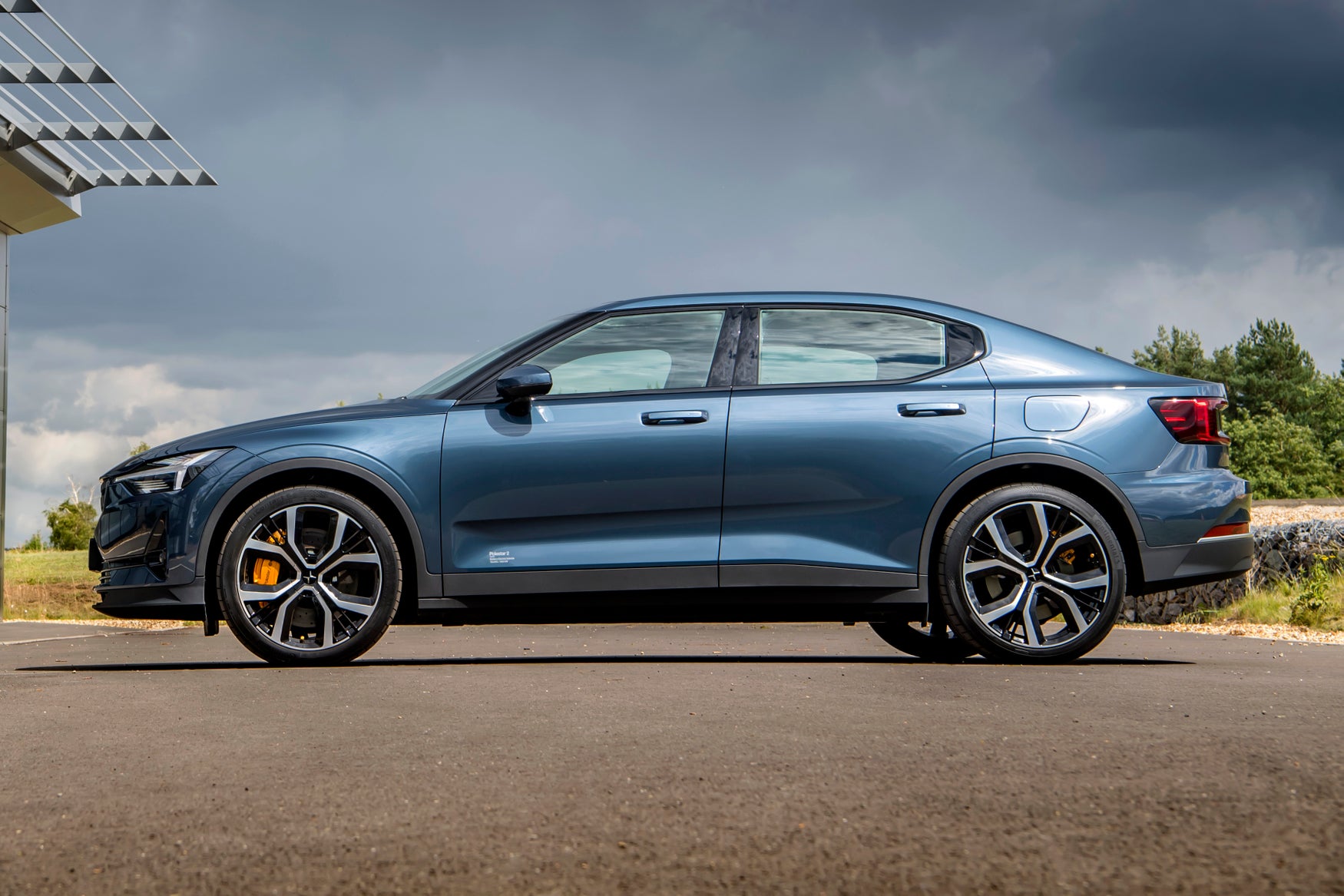 Which electric cars can travel the furthest between charges? We reveal the best electric vehicles for sale with the longest ranges.
One of the first questions people often ask when researching an electric vehicle is, "how far will it travel between charges?". If you're only pootling around the city or popping to the shops, you probably don't need an electric car that covers huge distances off a single charge. But if you're thinking about swapping your petrol or diesel car and plan to travel further afield, an electric car's range is one of its most important features.
These are the top 10 electric cars with the longest ranges. These are based on official WLTP figures which mean, as long as you don't get too carried away with the throttle, you should be able to get pretty close to these distances in the real world.
Tesla Model S
Year launched: 2014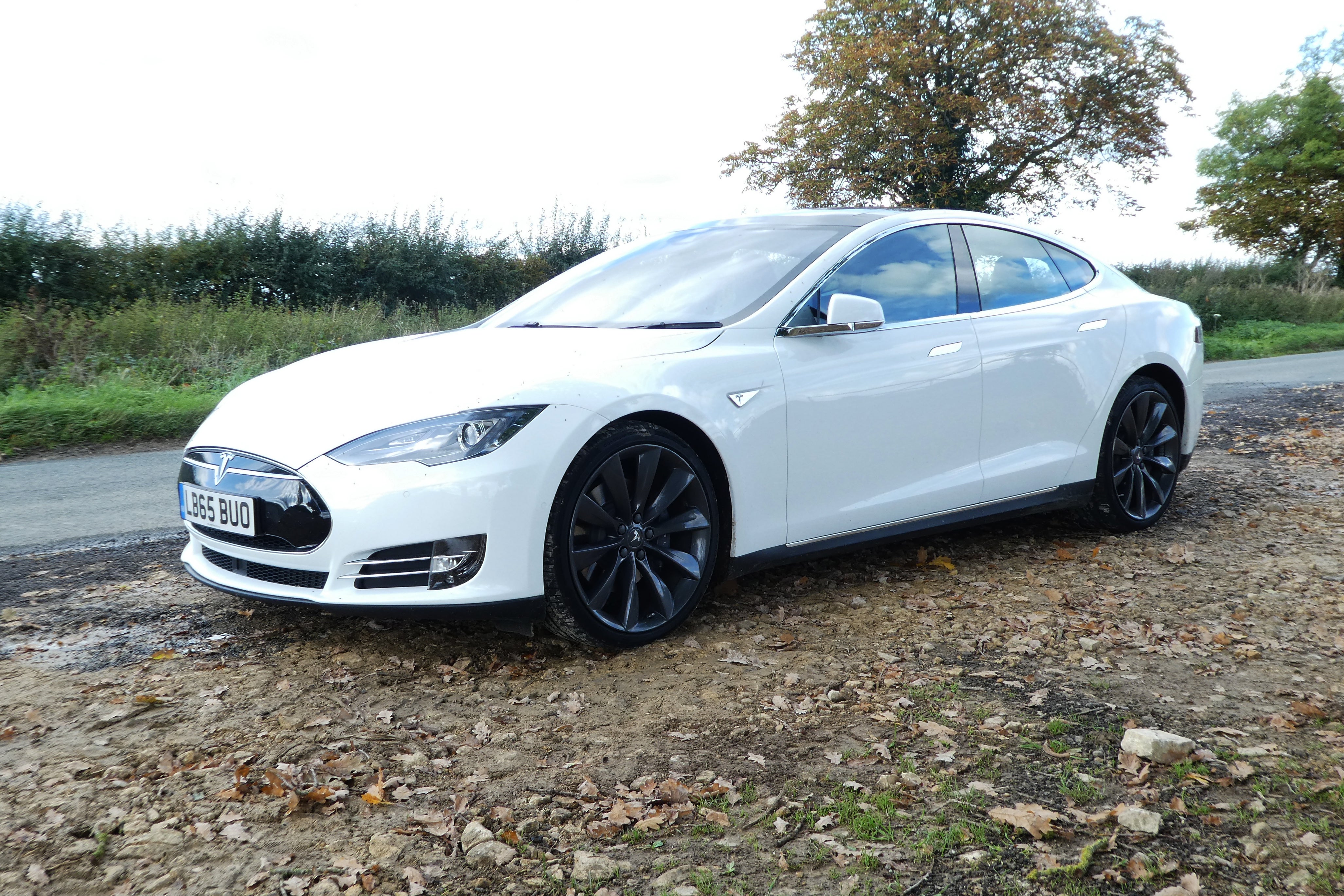 If you're after an electric car that can cover long distances between charging, you should probably be visiting a Tesla showroom. A new Model S will cost you in the region of £78,000 but - as it's been on sale for several years - there are some second-hand bargains available. Early 85kWh models (with a range of up to 265 miles) can be found for less than £30,000.
The Tesla Model S Long Range can travel an impressive 379 miles before it needs a top up, according to official tests. That's almost comparable to equivalent petrol or diesel cars, especially when you consider the performance on offer. It'll accelerate to 62mph in 3.7 seconds and can reach a top speed of 155mph. And Tesla's impressive Supercharger network will give you a useful boost in juice in just half an hour.
Ford Mustang Mach-E
Year launched: 2020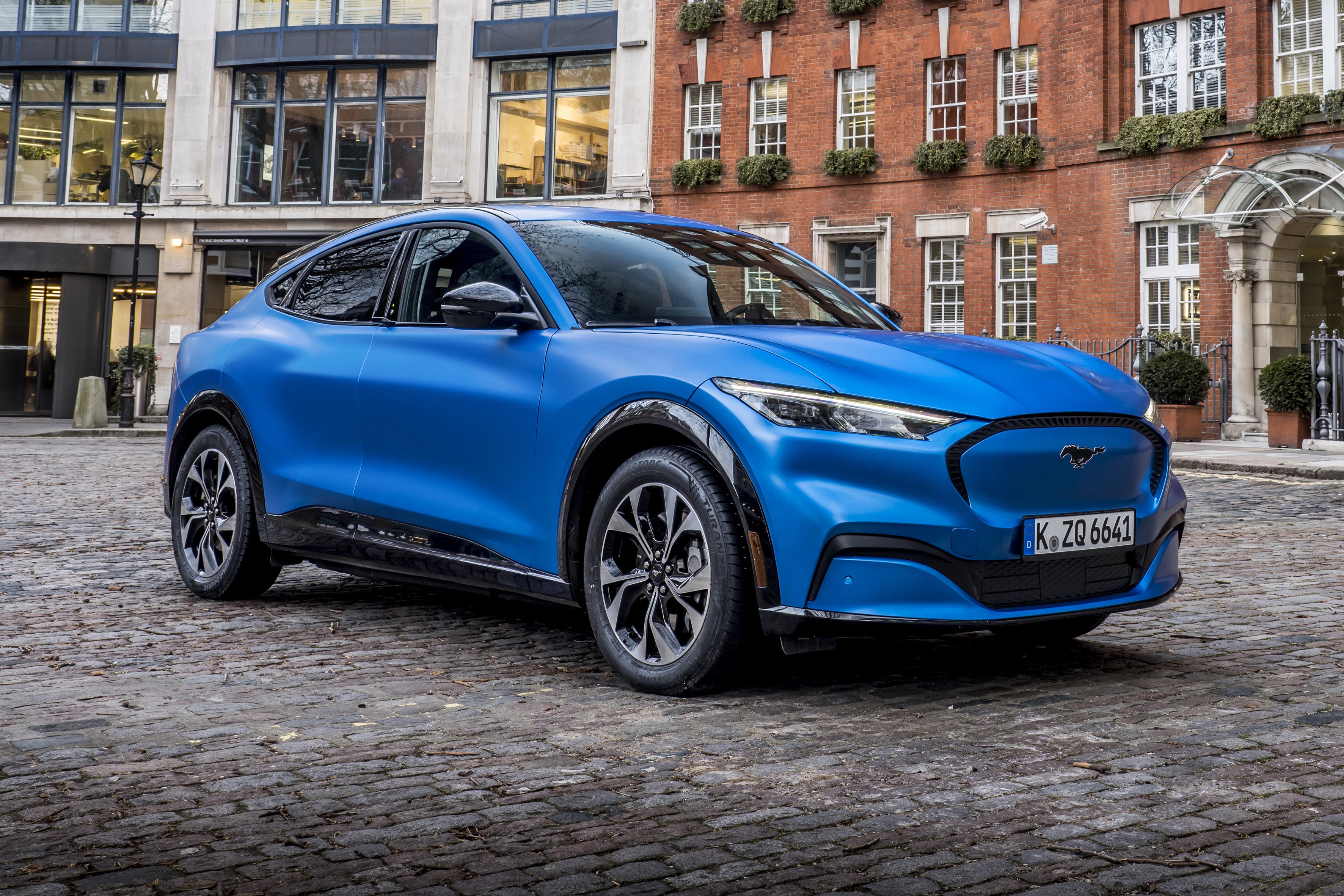 The Mustang Mach-E is Ford's attempt to kick Tesla out of the water. By playing on the heritage of its high performance pony brand, the firm has given the Mustang Mach-E some serious heritage. There'll be a range of models available, including standard and extended-range versions, as well as rear- or four-wheel-drive variants. It's the extended-range rear-wheel-drive Mach-E which can travel the furthest, officially capable of covering up to 370 miles between charges.
Using a connected wallbox provided by Ford, the Mustang Mach-E can be charged at a rate of 38 miles per hour. With peak charging power of 150kW, a high-powered public charger will be able to charge the standard-range Mach-E from 10 to 80% in approximately 38 minutes.
Tesla Model 3
Year launched: 2017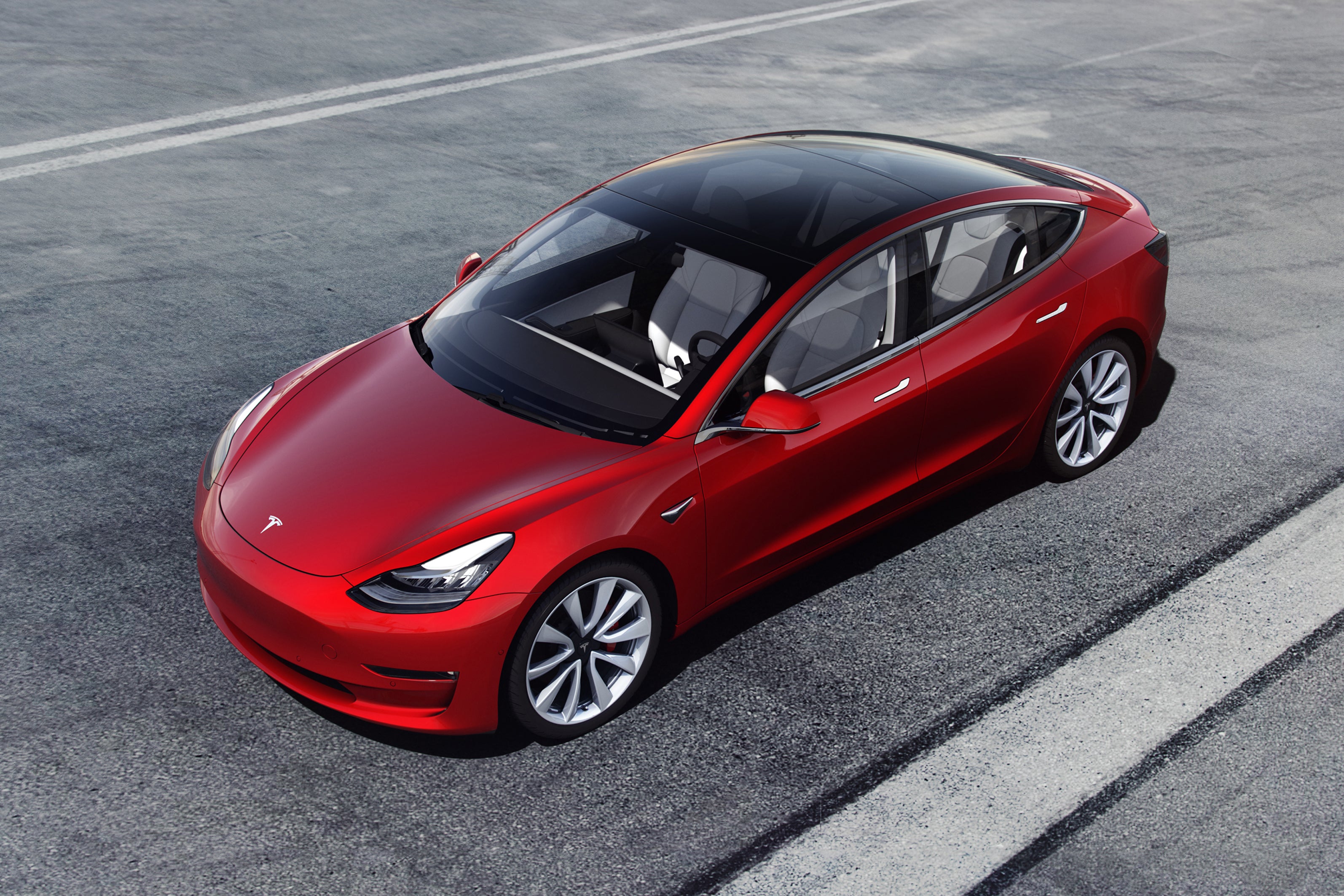 The Tesla Model 3 might be the brand's most affordable model but that doesn't make it any less worthy of inclusion in this list. There are three core models sold in the UK: Standard Range Plus, Long Range and Performance variants. As its name suggests, it's the Long Range model which should be on your shortlist, and this can officially travel for up to 348 miles between charges according to official WLTP tests.
That said, the others aren't too bad, either: the Standard Range Plus is good for 254 miles, while the Performance can cover 329 miles. That's as long as you don't take advantage of the latter's 3.2-second 0-62mph time too often.
We reckon the Model 3 is one of the best electric cars on the market, full stop. It's very practical, has a classy interior (including a minimalist dashboard with a huge screen in the centre) and is a lot of fun to drive. If you need to cover long distances yet want an electric car, you could do a lot worse than buying a Tesla Model 3.
Tesla Model X
Year launched: 2016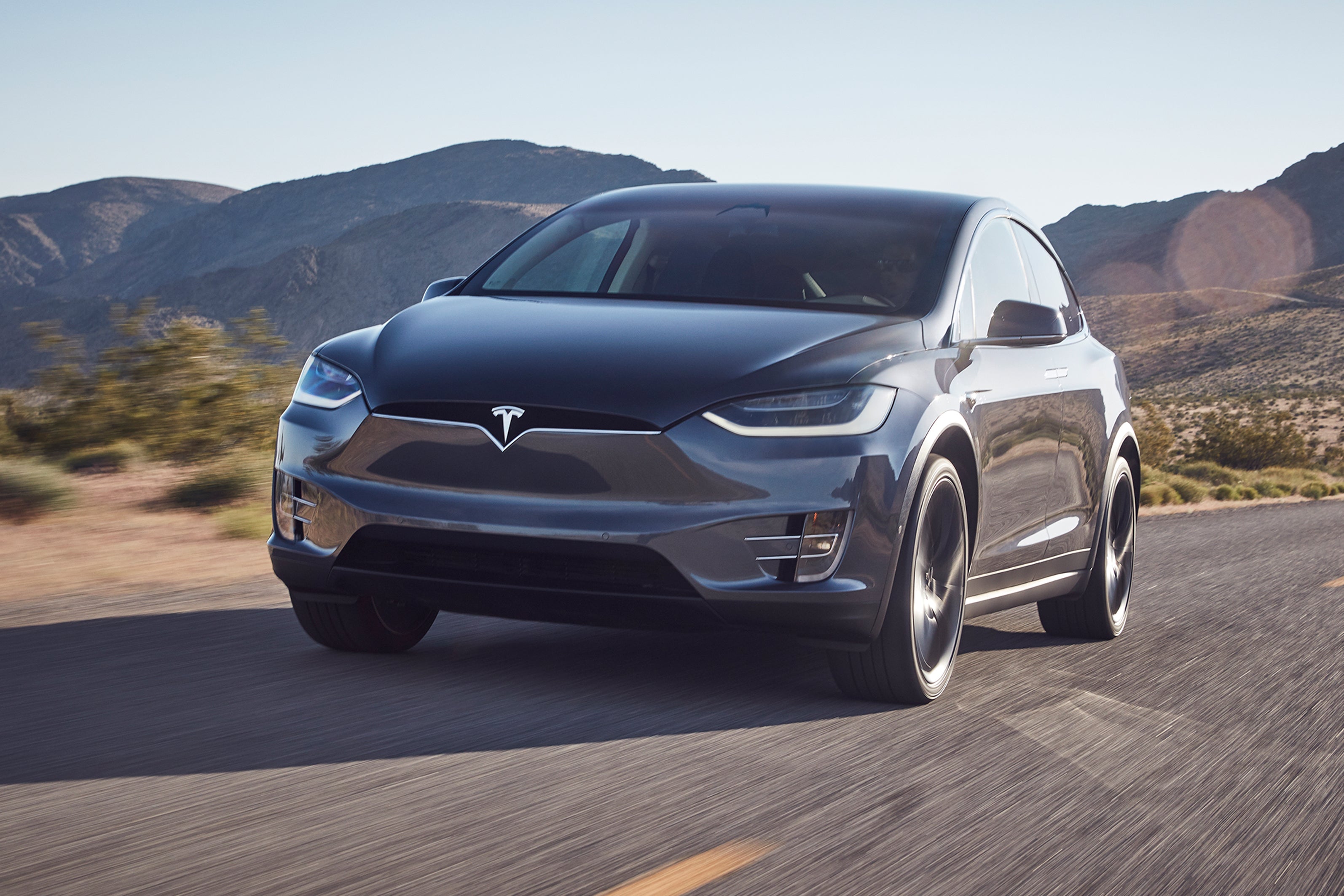 Looking for an electric car but don't want to compromise on versatility? The Tesla Model X is a practical SUV which is more than up to the job of replacing your family car. Not only can the Long Range model officially travel for up to 314 miles between charges (the Performance is good for 301 miles), it's also got an impressive 2487 litres of storage space, can carry up to seven people and even features 'falcon wing' doors which will keep the kids entertained for hours.
It's quick, too. Tesla claims the Model X Performance is the fastest SUV on sale - it'll cover 0-62mph in just 2.6 seconds and top speed is a heady 163mph. Even the Long Range Model X will reach 62mph in 4.4 seconds and can hit 155mph (although don't expect to travel far between charges if you do so). Perhaps more importantly, it's also very safe, with autonomous driving technology powered by no fewer than 12 ultrasonic sensors, while a forward-facing radar monitors the road for up to 160 metres ahead.
Jaguar I-Pace
Year launched: 2018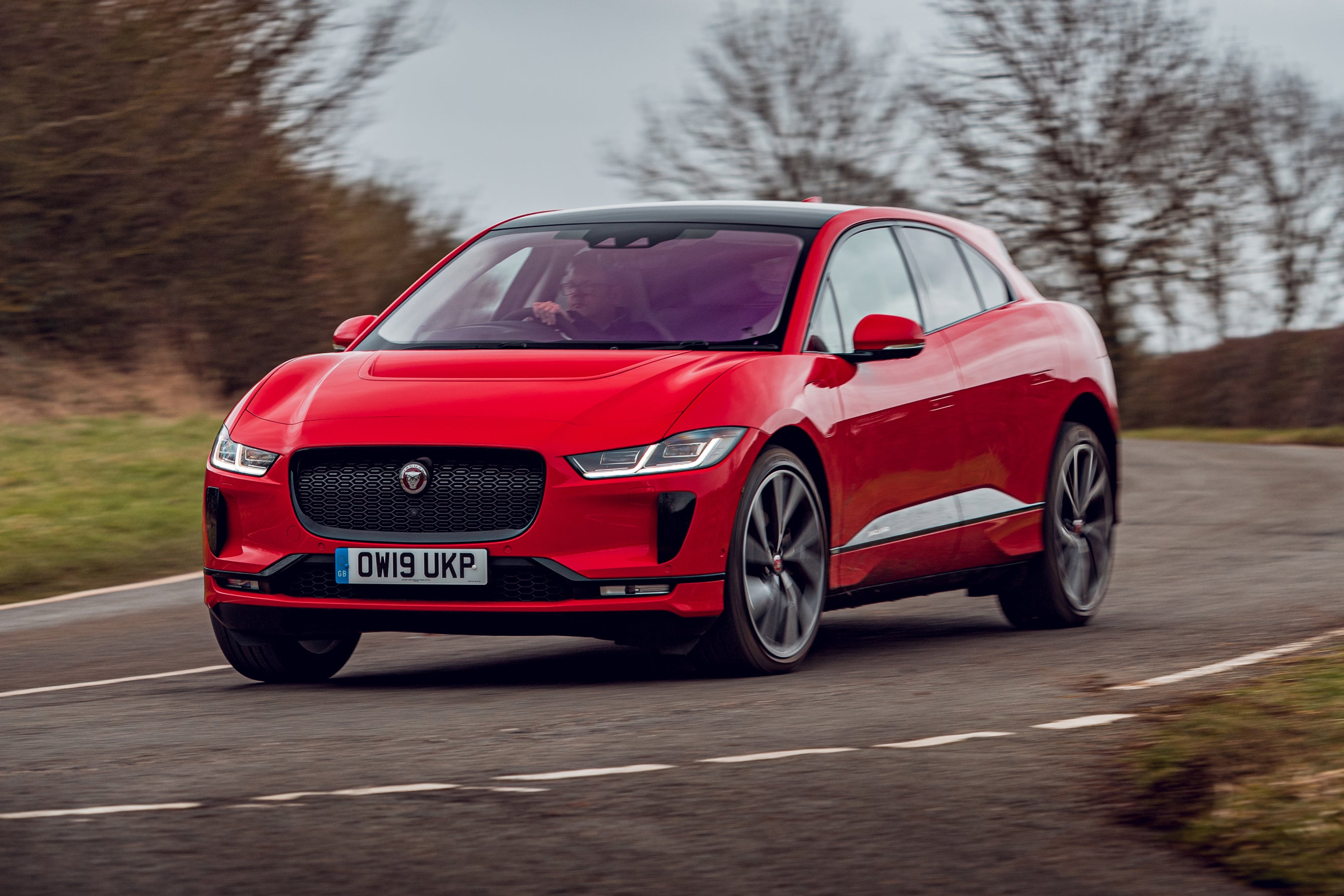 Who'd have thought that British brand Jaguar would be one of the first to take on Tesla with a credible long-range electric SUV? The Jaguar I-Pace features jaw-dropping looks, a useful dose of practicality and an impressive 292-mile range under official WLTP tests. Not only is it quick (0-60mph is covered in 4.5 seconds), it's also one of the most enjoyable electric cars to drive.
A new Jaguar I-Pace will cost you upwards off £65,000 (a top-spec HSE is closer to £75,000) but, as it's been on sale for a few years, you can save a considerable chunk of money by looking for a nearly-new example. And don't forget all the other running cost savings, too: it won't cost you anything in tax and you'll never have to visit a petrol station ever again.
Polestar 2
Year launched: 2020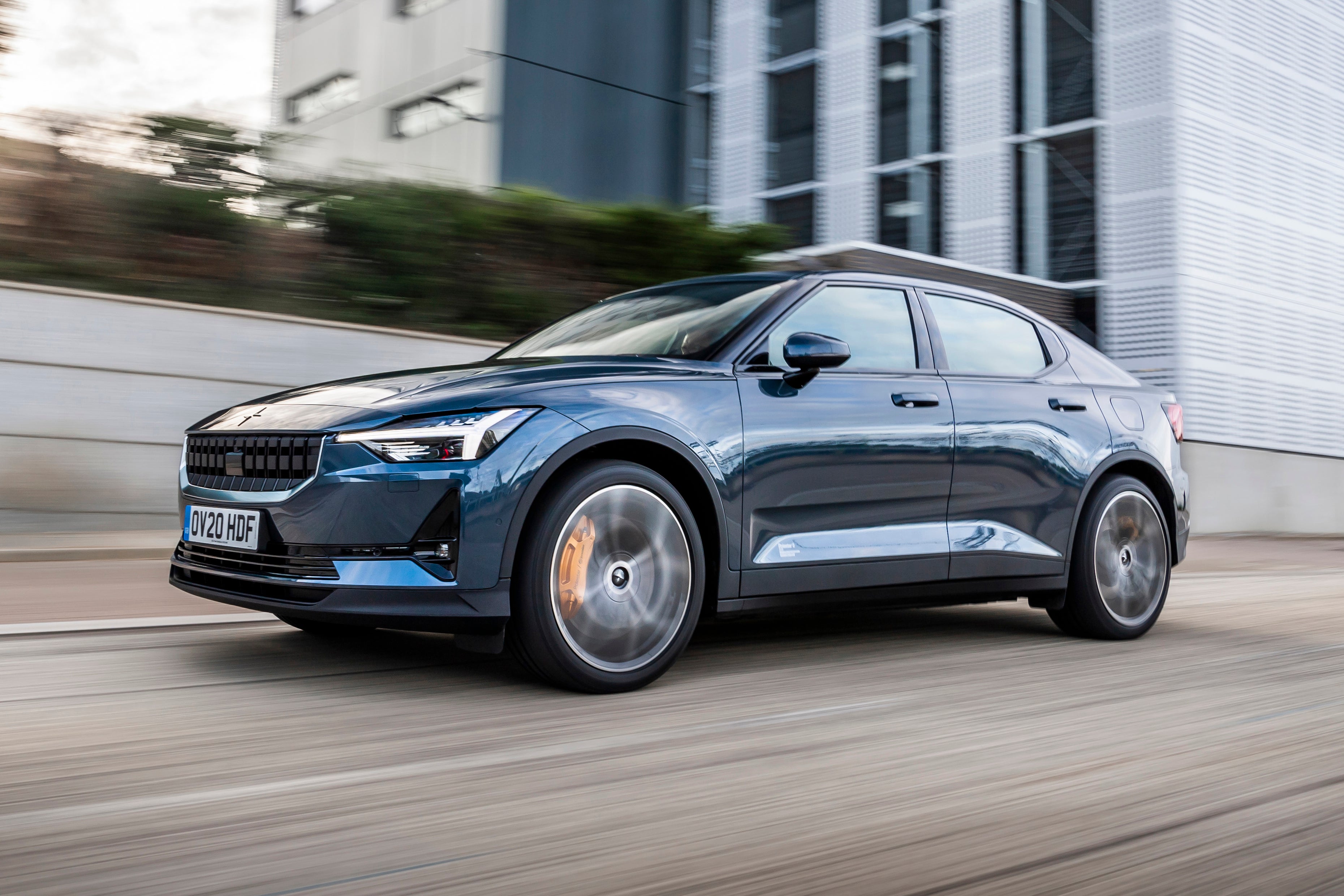 Volvo's electric car spin-off brand launched the Polestar 2 in 2020, with the Tesla Model 3 firmly in its sights. The Chinese-built electric car is based on the same platform as the Volvo XC40 and starts from £46,900 in the UK.
It uses two electric motors to produce a combined 408PS and a hefty 660Nm of instant torque, accelerating it to 62mph in 4.7 seconds. Officially, it can cover 292 miles between charges, which is more than the standard Model 3.
Even more impressive is the technology on offer - it uses an Android-based infotainment system (with Google Assistant, Google Maps and Google Play built in), while its speech recognition system is one of the most accurate we've used.
Kia e-Niro
Year launched: 2019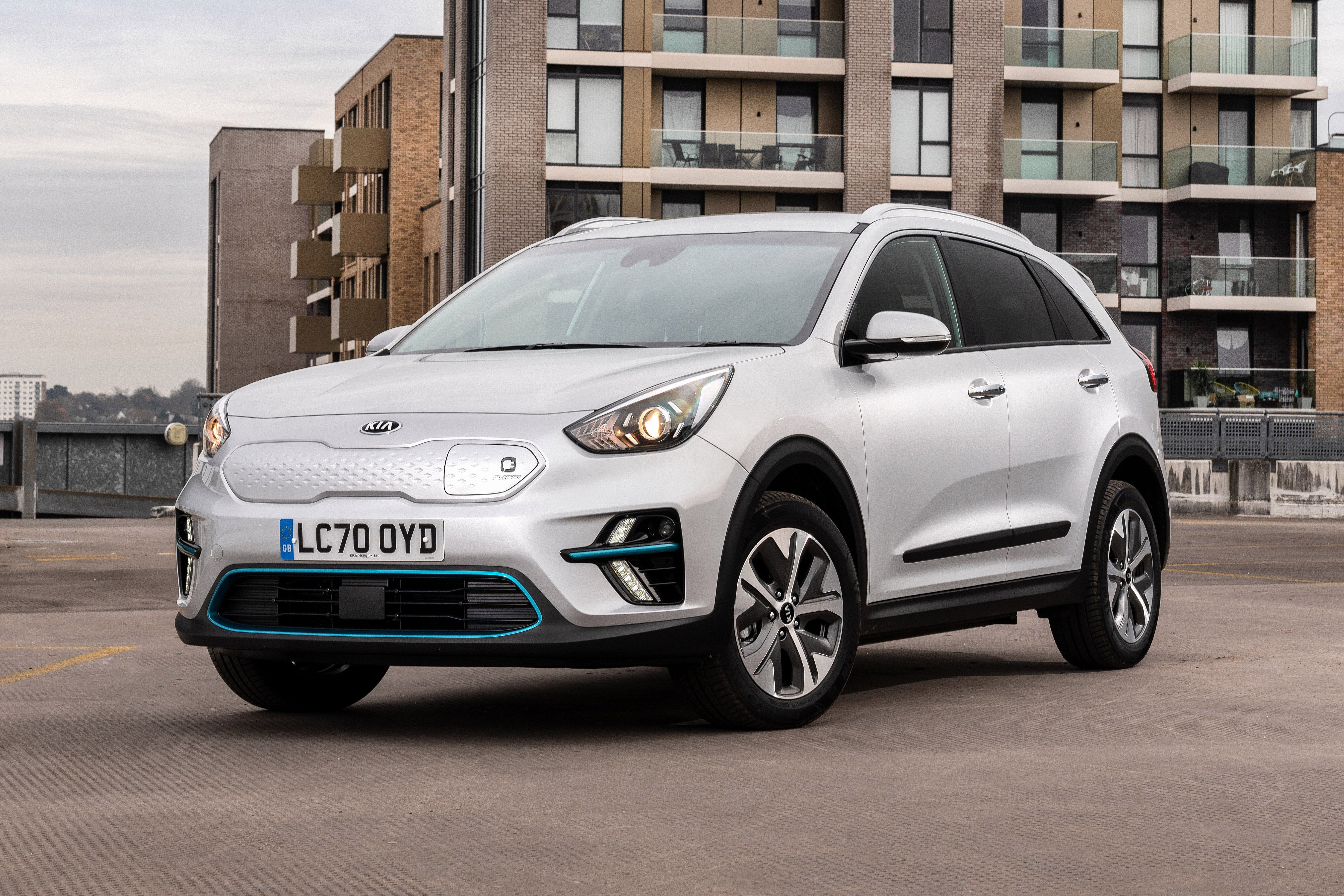 Proving you don't need to break the bank for an electric car capable of covering mega miles, the Kia e-Niro is an incredibly sensible introduction to the world of green motoring. New ones start from around £30,000 (although, obviously, you can save cash by looking for a nearly-new example) and it's practical enough to use as your main family car. Being a Kia, it comes loaded with standard equipment - with top-spec models having such luxuries as heated (and ventilated) seats, a 10.25-inch navigation system and a premium sound system. It even comes with a seven-year transferable warranty.
So what about the stats? Well, go for one with the 64kWh battery pack (that's most of them) and it can officially travel for up to 282 miles between charges. That's more than enough to travel from Birmingham to London and back.
Porsche Taycan
Year launched: 2019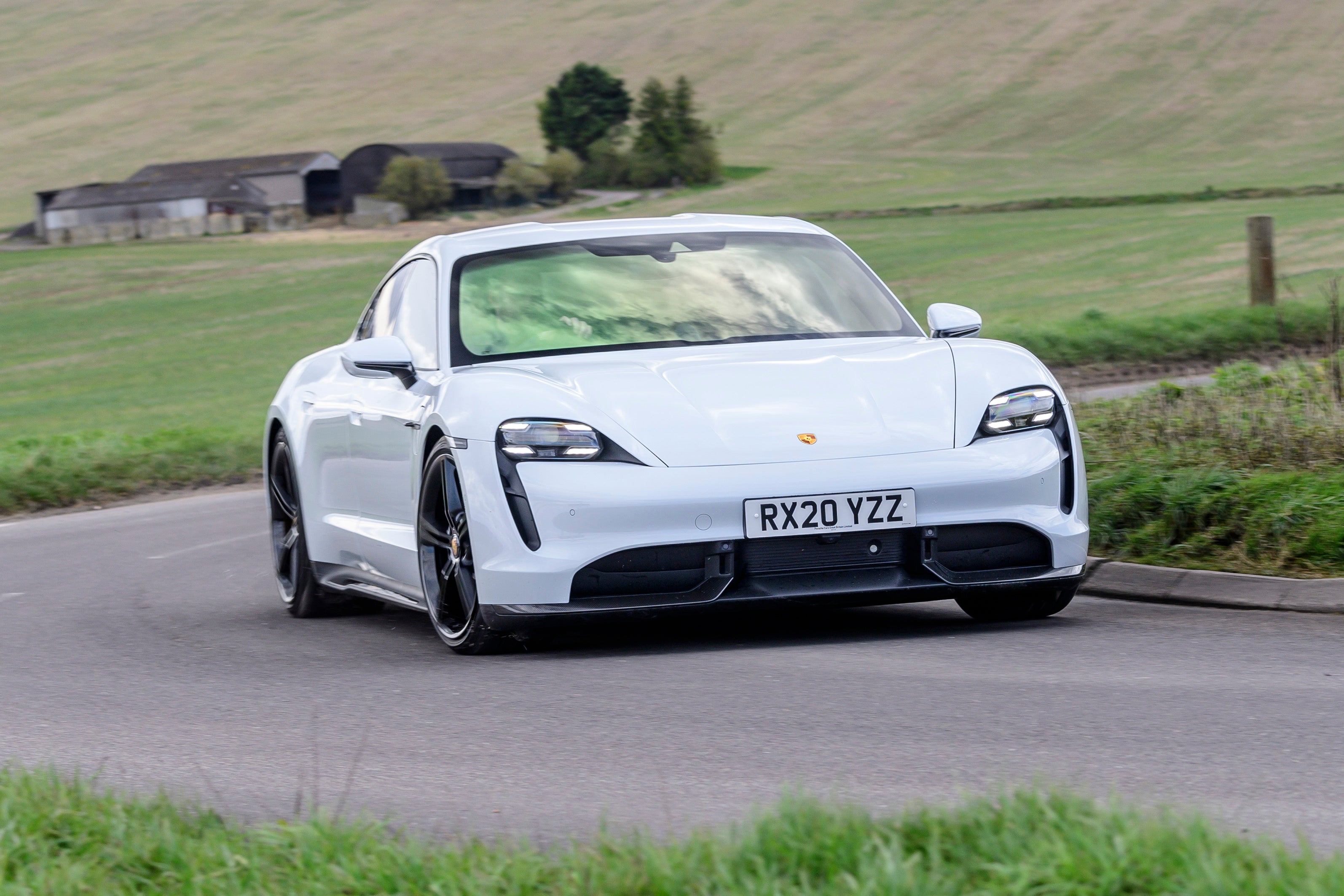 Even the biggest electric car critics will have had their heads turned by the Porsche Taycan. This incredible electric sports car can travel furthest in mid-range Turbo form, which can officially cover up to 280 miles between charges according to official WLTP tests. The Taycan 4S is good for up to 253 miles while the Turbo S can officially travel up to 256 miles.
As is often the case, there's a strict caveat - you won't see these distances if you're heavy with the throttle. And trust us, you'll want to be heavy with the throttle… the Turbo S can hit 62mph in just 2.6 seconds.
Kia Soul
Year launched: 2020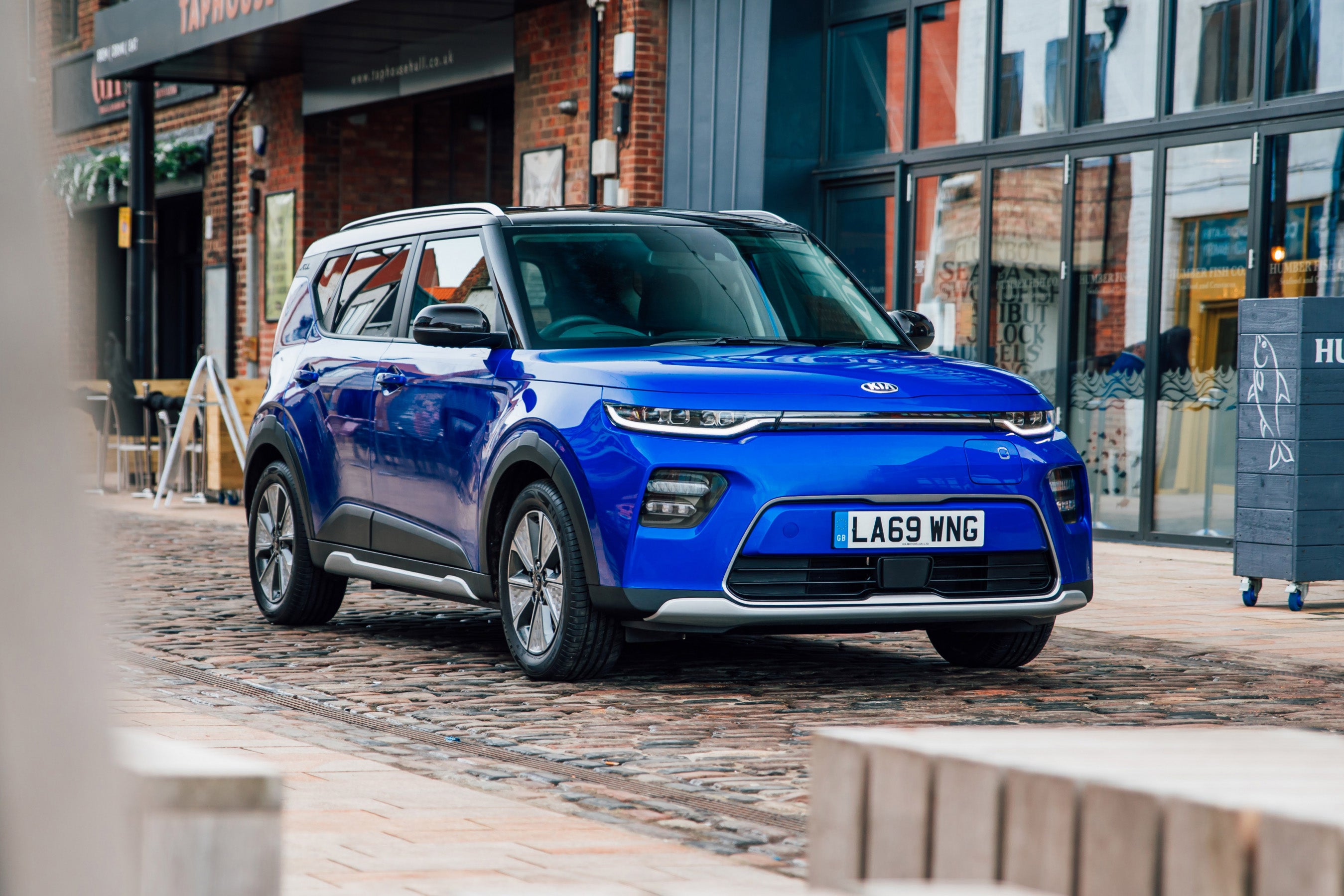 When the latest Kia Soul arrived in 2020, gone were the old petrol and diesel engines and, in their place, was the same electric powertrain as the Kia e-Niro. It's almost a bit too similar to the e-Niro, although it's slightly more practical and offers retro looks, which make it a little bit more desirable in our opinion.
Equipment levels are just as generous as the e-Niro and you'll be able to cover up to 280 miles between charges according to official WLTP tests. You also get a transferable seven-year warranty (from new) and, like the e-Niro, the Soul EV is spacious enough to use as your day-to-day family car.
Hyundai Kona Electric
Year launched: 2019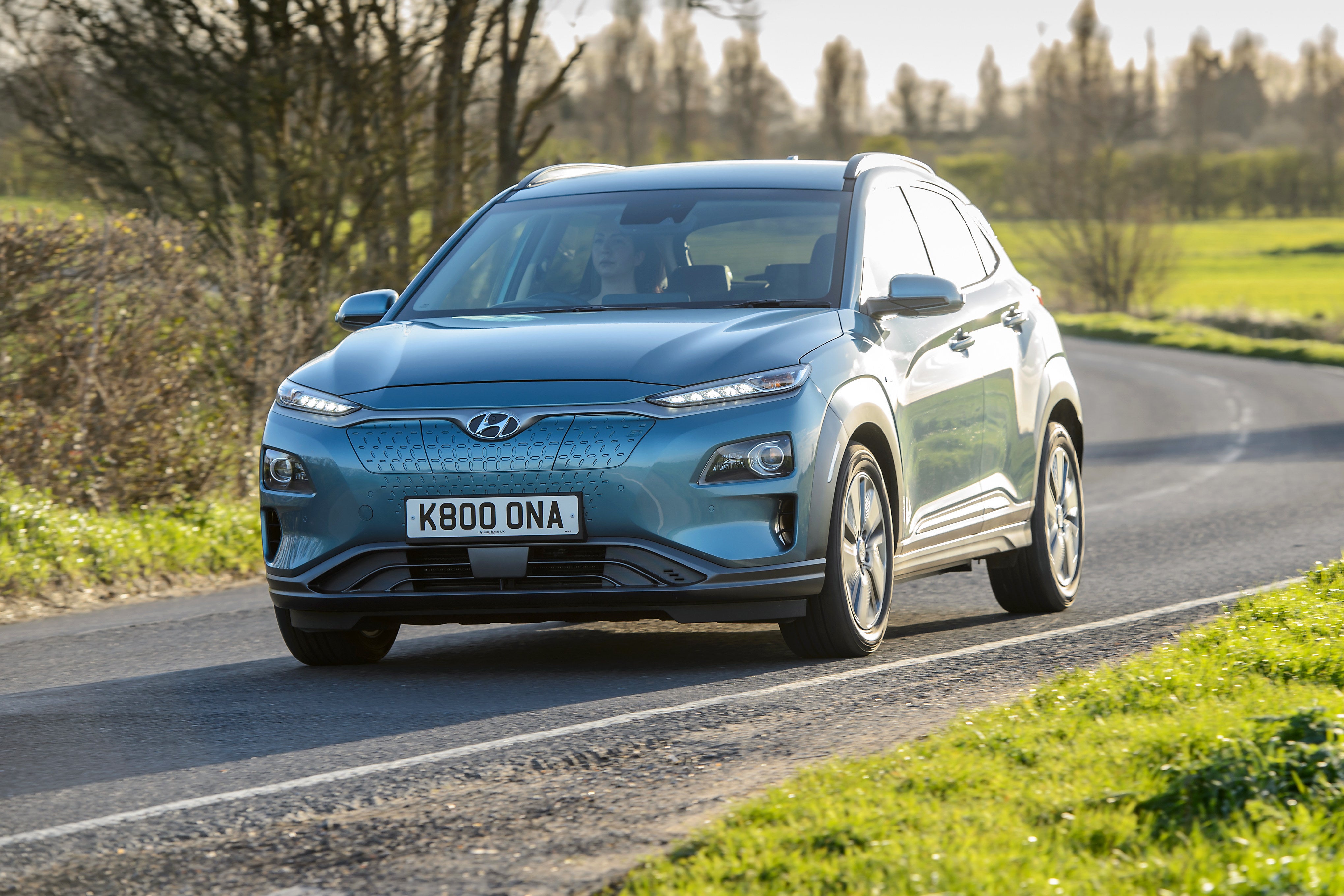 Hyundai offers two sizes of battery pack for the Kona Electric but, you'll want it in 64kWh version if you're concerned about range. It shares a powertrain with the Kia Soul EV and e-Niro, but it's a bit smaller than both - which means it feels a bit more agile and it's easier to park (but, obviously, it's not quite as spacious).
Charging the 64kWh Kona Electric takes around seven and a half hours using a 7kW home charge point, after which you'll be able to cover up to 279 miles before stopping for a top-up. Combine this genuinely usable range with great value for money and a desirable crossover design, and you've got a car that flies off the shelves. And for good reason.
In short, an electric car is a vehicle that uses an electric motor and a battery. This means you need to plug it into a socket to recharge, rather than refuelling with petrol or diesel. Today there are lots of electric cars (also known as EVs) to choose from.
Electric cars are a lot more affordable than they used to be. You can find a used electric car from around £5000, while new ones start from around £17,000 (after the Government's plug-in car grant).
We think the Volkswagen e-Up, Skoda Citigo-e iV and SEAT Mii Electric trio represents excellent value for money. They're a perfect introduction to electric vehicles but, if you need something more practical, we'd recommend a Kia Soul EV or Hyundai Kona Electric.
Reviews of more EVs with the longest range
Jaguar I Pace
294kW EV400 HSE 90kWh 5dr Auto
Farnell Jaguar Leeds

Yorkshire, LS73JB
PCP: £1,156.72/mo
Representative example: Contract Length: 36 months, 35 Monthly Payments: £1,156.72, Customer Deposit: £9,576.00, Total Deposit: £9,576.60, Optional Final Payment: £25,242.00, Total Charge For Credit: £11,459.80, Total Amount Payable: £75,303.80, Representative APR: 9.9%, Interest Rate (Fixed): 9.48%, Excess Mileage Charge: 8ppm, Mileage Per Annum: 10,000
Jaguar I Pace
294kW EV400 SE 90kWh 5dr Auto
Manufacturer Approved
Harwoods Jaguar Lewes

Lewes, BN7 2DN
PCP: £806.91/mo
Representative example: Contract Length: 36 months, 35 Monthly Payments: £806.91, Customer Deposit: £7,648.00, Total Deposit: £7,648.50, Optional Final Payment: £26,007.00, Total Charge For Credit: £10,907.35, Total Amount Payable: £61,897.35, Representative APR: 10.9%, Interest Rate (Fixed): 10.38%, Excess Mileage Charge: 14ppm, Mileage Per Annum: 10,000
Jaguar I Pace
294kW EV400 SE 90kWh 5dr Auto
Manufacturer Approved
Harwoods Jaguar Lewes

Lewes, BN7 2DN
PCP: £922.72/mo
Representative example: Contract Length: 36 months, 35 Monthly Payments: £922.72, Customer Deposit: £8,549.00, Total Deposit: £8,549.25, Optional Final Payment: £28,217.00, Total Charge For Credit: £12,066.45, Total Amount Payable: £69,061.45, Representative APR: 10.9%, Interest Rate (Fixed): 10.38%, Excess Mileage Charge: 14ppm, Mileage Per Annum: 10,000