Should I buy a an insurance write-off? Cat C, Cat D, Cat S and Cat N explained

Written by
Russell Campbell

What is an insurance write-off and should you buy one? It's a question you'll likely ask yourself if you see a Cat D registered car up for sale at well below the value of other cars in a similar condition.
You want to buy with your eyes wide open, though, so keep reading as we delve deep into the world of the insurance write off, explain what all the different categories of write offs mean and when you should consider buying one. Find yourself at the other end of the spectrum? Then we'll explain your rights when you're faced with having to write off your own car.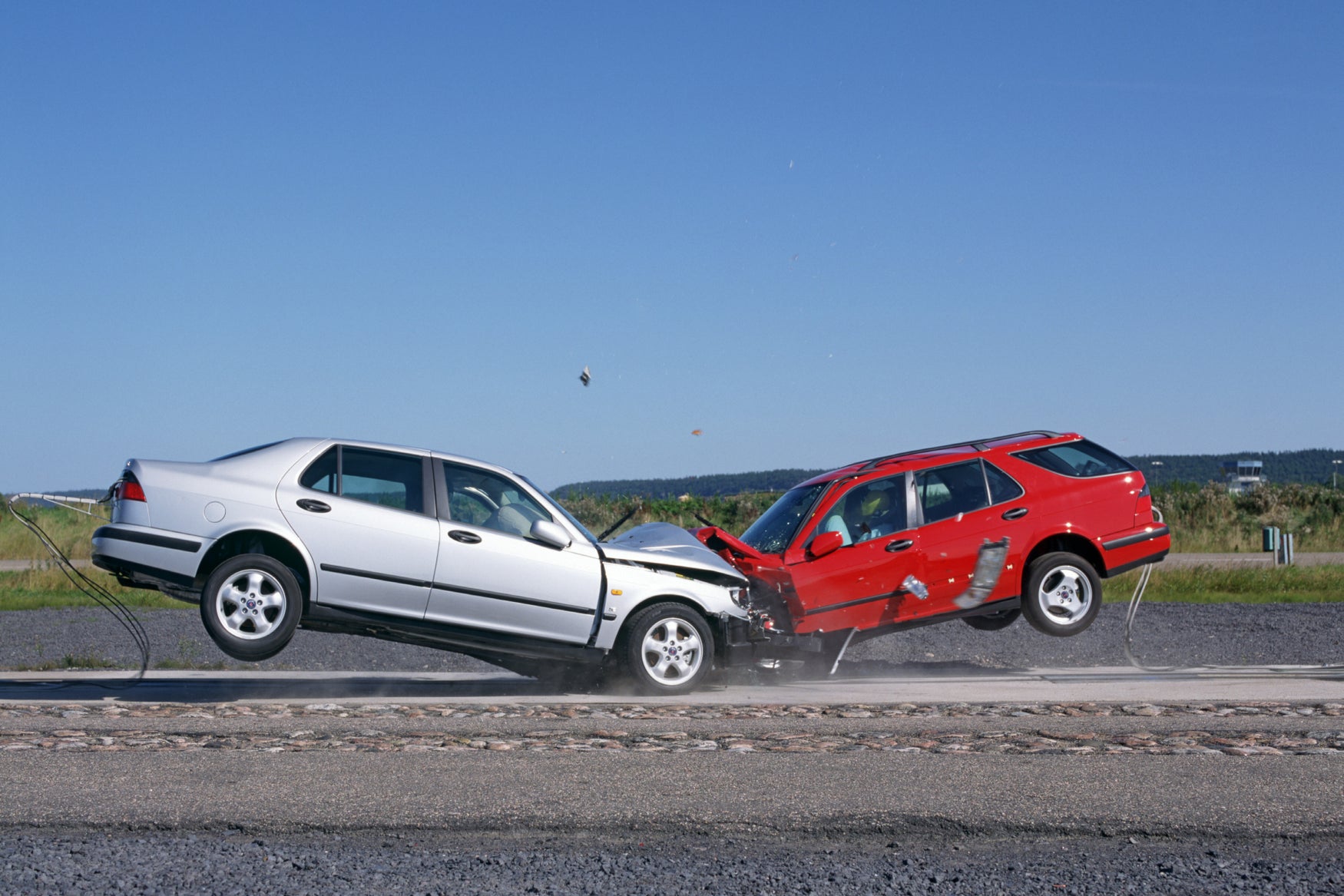 Should I buy an insurance write-off?
Like most things in life, buying an insurance write off has its advantages and disadvantages. If you buy a car that's in need of repair, but nothing you can't handle yourself, you could grab a bargain and even make a little money when you sell it on.
If you're a buyer not a seller, you'll get more car for your money if you buy a Cat D that's been repaired although when you come to sell it, it will still have a lower market value than an identical car that isn't a Cat D.
Buying a written-off car shouldn't be as off-putting as it sounds. Cat D cars, for example, haven't suffered structural damage and on most cases can be returned to an un-crashed condition relatively easily.
What is a total loss on a car?
Put simply, your car will be recorded as a total loss when the costs to repair it (to its pre-accident condition) are more than the car's market value before it was damaged. Your car will not be a total loss if the repair costs are less than the car's market value.
Your insurance policy should contain the words "we indemnify you up to the market value of your vehicle", meaning your insurance company is contracted to repair your car if the repair costs do not exceed its market value – if this is the case, you are legally within your rights to insist the repairs are carried out. To not do this would be a breach of contract on the part of the insurer.
What is a constructive total loss of a car?
A 'constructive total loss' is when you give your insurer consent to write-off your car. Why would you do this? Maybe that particular car holds sentimental value to you – enough so that you want hold onto it, rather than have it replaced.
Will my insurer offer me the full value of a written-off car?
An insurer should offer you the full value of a written off car prior to any accident damage. That said, insurance companies are businesses and they'll likely make an initial offer towards the bottom end of its market value. You can and should contest this based on the condition of your car pre-accident and the price such a car is going for on the used market. You're unlikely to be offered the best price straight off the bat.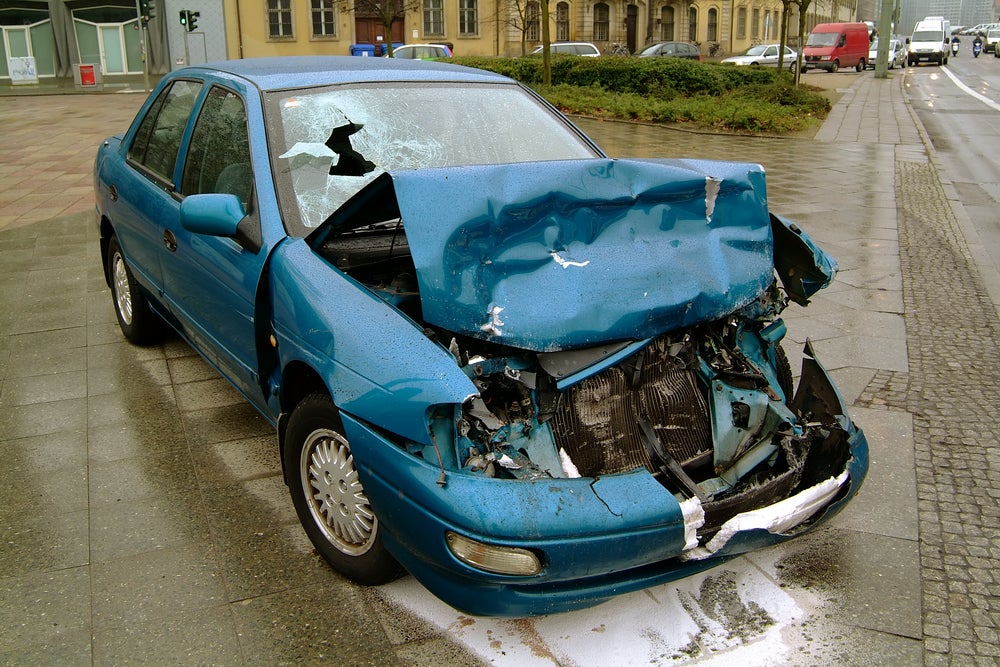 What is a Cat A write-off?
No part of a Cat A car is salvageable – maybe it was nicked, taken for a joy ride and, for good measure, torched. All that really remains is the shell and even it is past its useful life. It goes without saying that a Cat A car can never go back on the road.
What is a Cat B write-off?
A Cat B car has suffered serious structural, fire or flood damage to the point that it's not economic to repair and its shell must be crushed. Some parts might be salvable, however, and these parts can legally be used on another cars.
What is a Cat S (formerly Cat C) write-off?
Cat S (which used to be called Cat C) damage means that a car has suffered serious damage that is uneconomical to repair. That said, the car can be repaired and once the work has been carried out and deemed safe, the car can return to the road. Buying one of these cars makes sense if you have the tools and mechanical knowledge to repair the car yourself because the cost of your labour is free. In monetary terms at least.
What is a Cat N (formerly Cat D) write-off?
Cat D cars have suffered no structural damage, they could even be legally drivable, although this isn't a given, the damage could have been done to vital parts such as the suspension, steering or brakes.
On the other hand, your car could have been the victim of an acid attack, every part of its paintwork is damaged, but the car is sound in every other way. The car is worth £1000 but the cost of a respray is double that – in other words, it's a 'constructive total loss'. You can buy the car back at it's present market value, as well as getting the balance of the car's pre-damage value from the insurer. Or you can write it off and get the full pre-damage market value from the insurer.
Depending on the level of damage or where it has occurred, a Cat D car could be a relatively easy fix if you're handy with spanner.
Mostly likely yes, some insurance companies may even refuse you cover, but most will just charge you more. All cars are different though so a classic car – one that is 40-years old or older and more likely to have suffered a knock in its life time, which has been professionally repaired may cost no more to cover than one that has never been involved in an accident.
You can likely knock between 20-40% off the value of a Cat N car compared to one that has no recorded damage, although the value has a lot to do with how well the car was repaired and what type of car it is.
There's no legal obligation to but, saying that, most insurance companies will ask and in that case, you'll be legally obliged to answer the question truthfully – signing a deceleration to confirm that you have to the best of your knowledge, given the correct answer to every question. If you don't declare it, your insurance will likely be null and void, anyway.
Cars that are relatively cheap and easy to repair
Ford Fiesta
1.0 EcoBoost Hybrid mHEV 125 ST-Line Edition 5dr
Pentagon Ford Runcorn

Cheshire, WA72XP
PCP: £257.04/mo
Representative example: Contract Length: 36 months, 35 Monthly Payments: £257.04, Customer Deposit: £2,400.00, Total Deposit: £2,400.00, Optional Final Payment: £7,617.75, Total Charge For Credit: £3,014.15, Total Amount Payable: £19,014.15, Representative APR: 9.8%, Interest Rate (Fixed): 4.2%, Excess Mileage Charge: 8.4ppm, Mileage Per Annum: 10,000
Ford Fiesta
1.0 EcoBoost Hybrid mHEV 125 Active X Edition 5dr
SMC Ford Sittingbourne

Kent, ME103HY
PCP: £337.34/mo
Representative example: Contract Length: 36 months, 35 Monthly Payments: £337.34, Customer Deposit: £2,833.00, Total Deposit: £2,833.65, Optional Final Payment: £8,458.50, Total Charge For Credit: £4,208.05, Total Amount Payable: £23,099.05, Representative APR: 11.9%, Interest Rate (Fixed): 5.77%, Excess Mileage Charge: 9.9ppm, Mileage Per Annum: 10,000