Most economical cars for MPG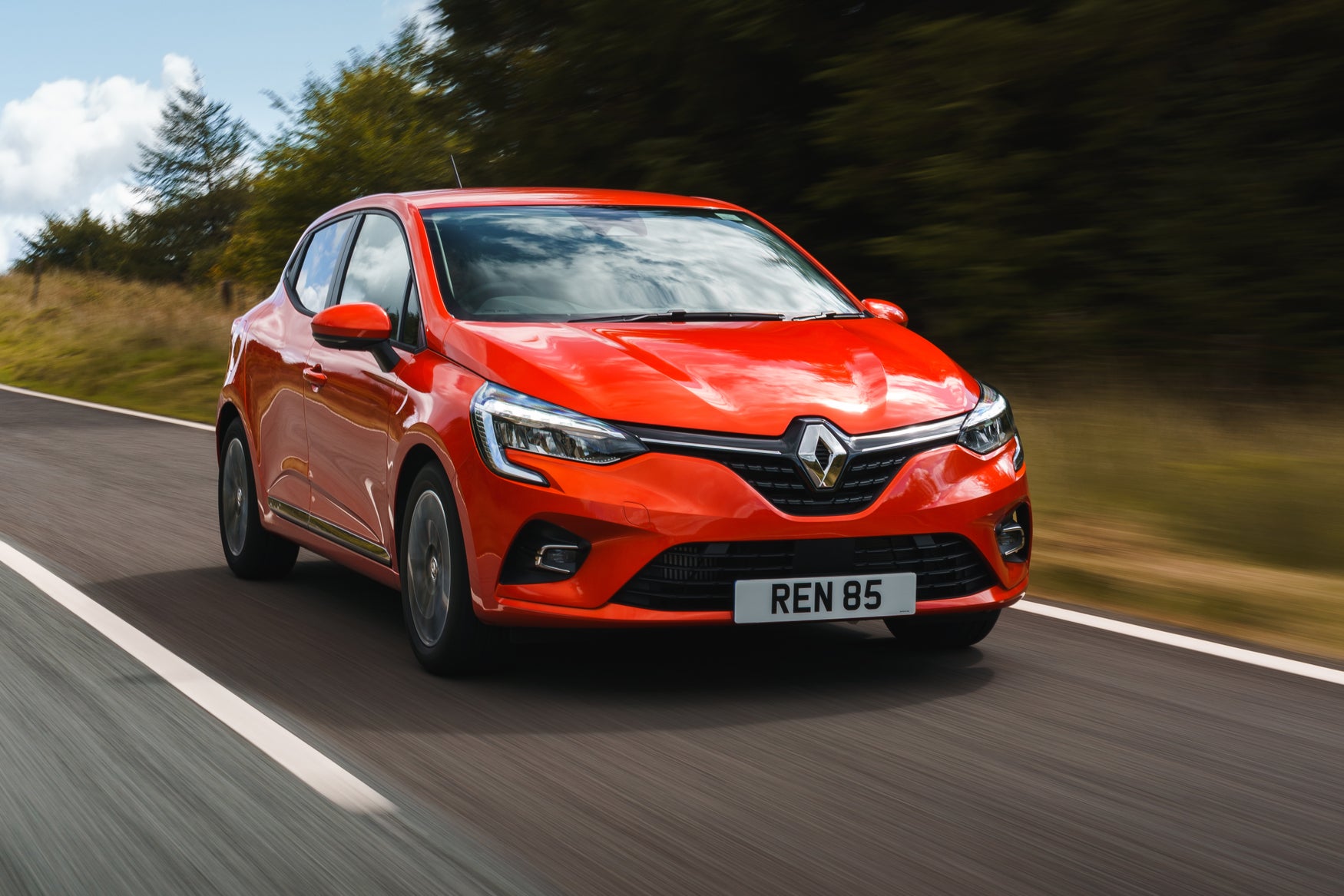 If you're looking for the most economical car, look no further. This list is mostly made of diesels, with a few hybrids as well, as these engines see higher mpg figures than petrol variants.
However, it's worth noting that not many cars will hit their official economy figures, even though the newest WLTP test regime is the most accurate yet. So bear in mind there will be some wiggle room. You can see our Most economical cars according to real world driving here.
Peugeot 208 1.5 BlueHDi 100PS
Year launched: 2019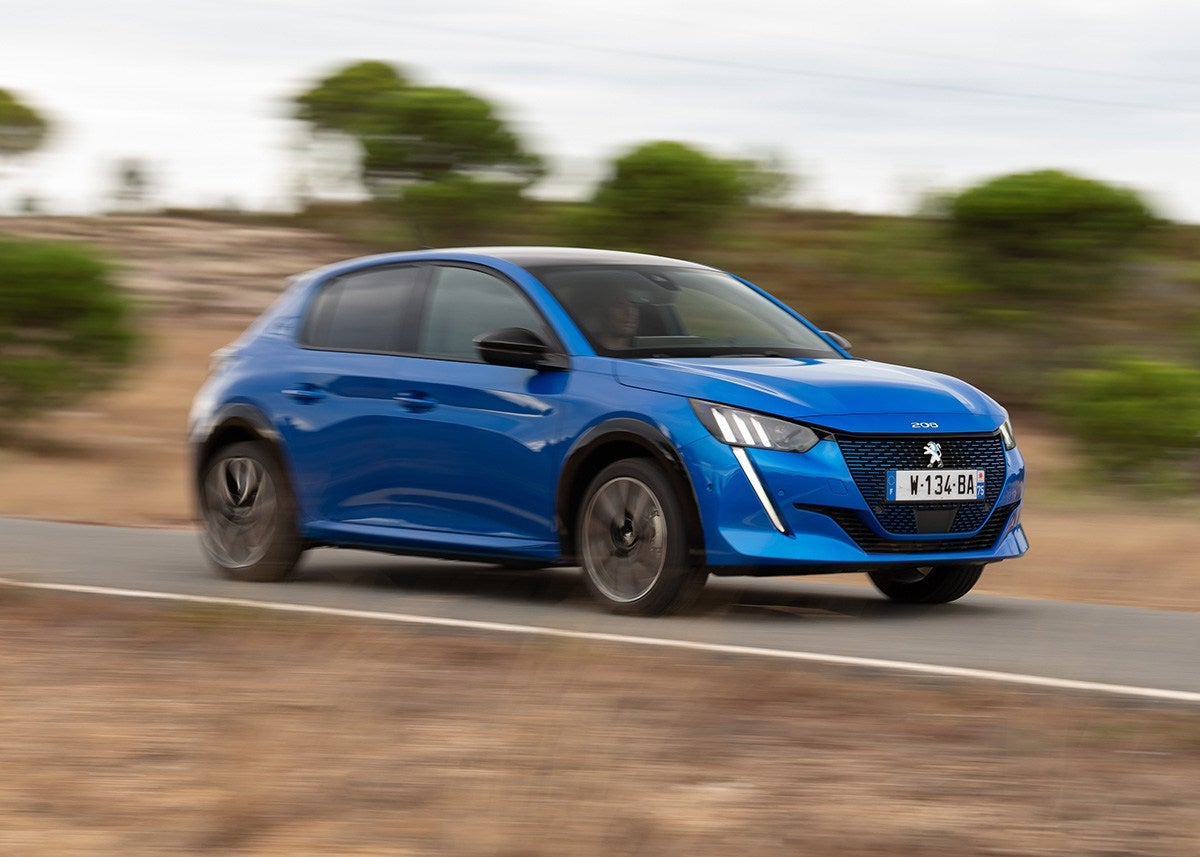 The Peugeot 208 is a much prettier car than the previous generation, and even outdoes conservatively-styled rivals like the Audi A1 or Volkswagen Polo in our opinion. In addition, the interior is one of the best in class, it drives well and offers a very economical diesel engine.
The 208 is generously equipped with safety systems and despite its size, you get a reasonable amount of space inside. A Polo will feel a touch more premium and a Fiesta will be more dynamic to drive - but the Peugeot adds that hint of style that few other cars get these days.
There's an all-electric model, three versions of the 1.2-litre petrol engine with different power outputs and one diesel available in the range. Though it won't be that popular with buyers considering most drivers who buy a car as small as the 208 won't be planning to take it on the motorway daily, it's that 100PS 1.5-litre diesel that'll get you a claimed 71.4mpg in the 208.
Toyota Prius
Year launched: 2016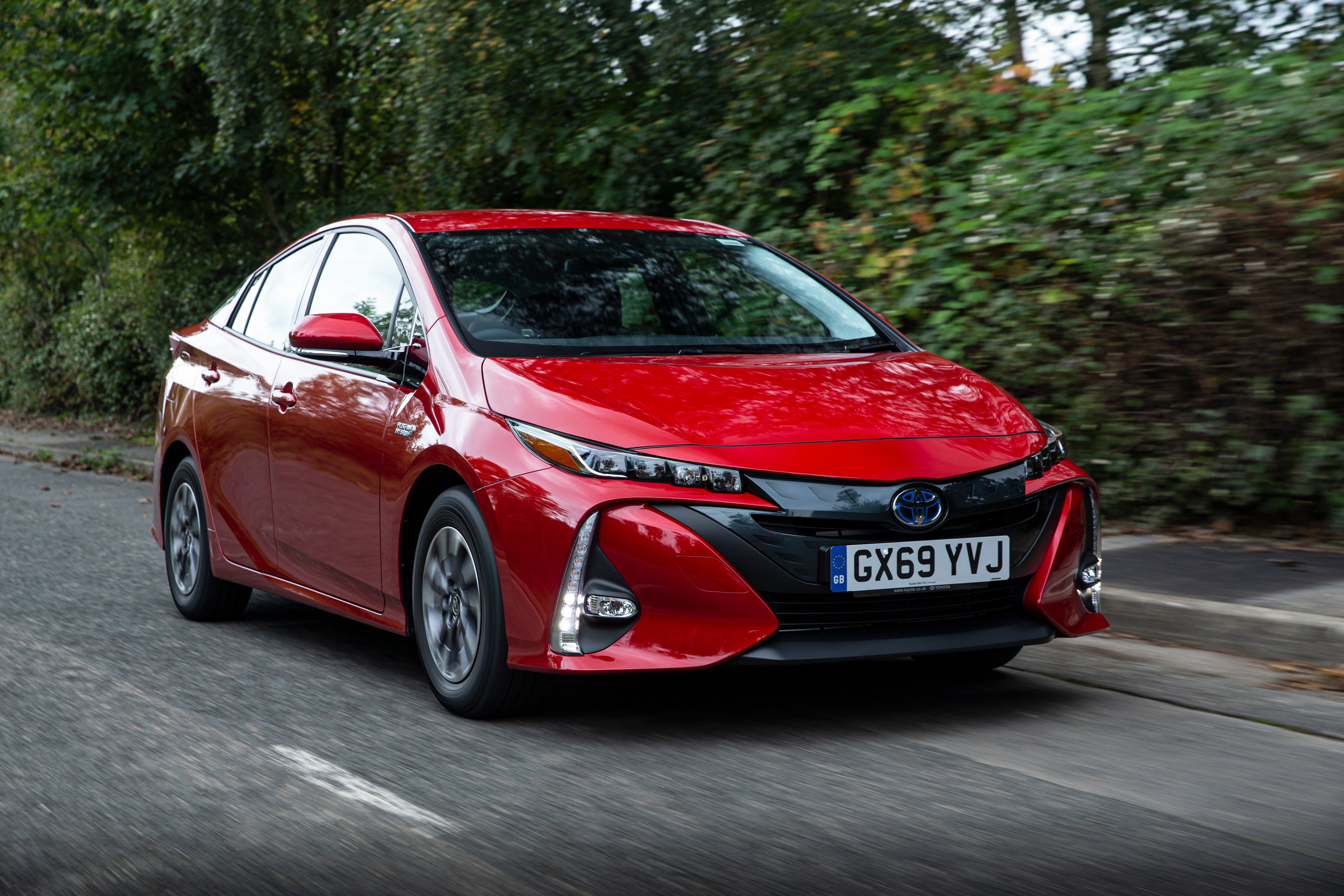 The Prius is more than just a hybrid, it's the hybrid for a lot of people. In fact, the Prius was the butt of many jokes about greener cars before the tide started turning against petrol and diesel cars. Now, however, the Toyota Prius is an accessible car for anyone who wants practicality and low running costs. Hence why there's so many used as taxis.
Economy isn't as close to the 100mpg mark that Toyota used to claim, but under the newly measured test (called WLTP) - it gets a very respectable 68.35mpg. Despite a 2018 facelift to make it more attractive, the Prius still looks quirky - with a shape defined by aerodynamic efficiency. Although, as more manufacturers have added hybrid and electric models to their ranges, the Prius has fallen a bit behind in a class where it used to sit almost alone. You don't have to look too hard to find petrol, turbodiesel or hybrid choices that better the Prius's claimed figures.
Under the bonnet, there's only one choice: a petrol 1.8-litre and electric motor working in unison to self-charge the Prius. It replenishes its batteries by gaining back energy that would otherwise be lost, via regenerative brakes of the engine diverting power to boost the battery pack. That means no plugs or charging – though Toyota does offer a plug-in version.
Renault Clio dCi 85
Year launched: 2019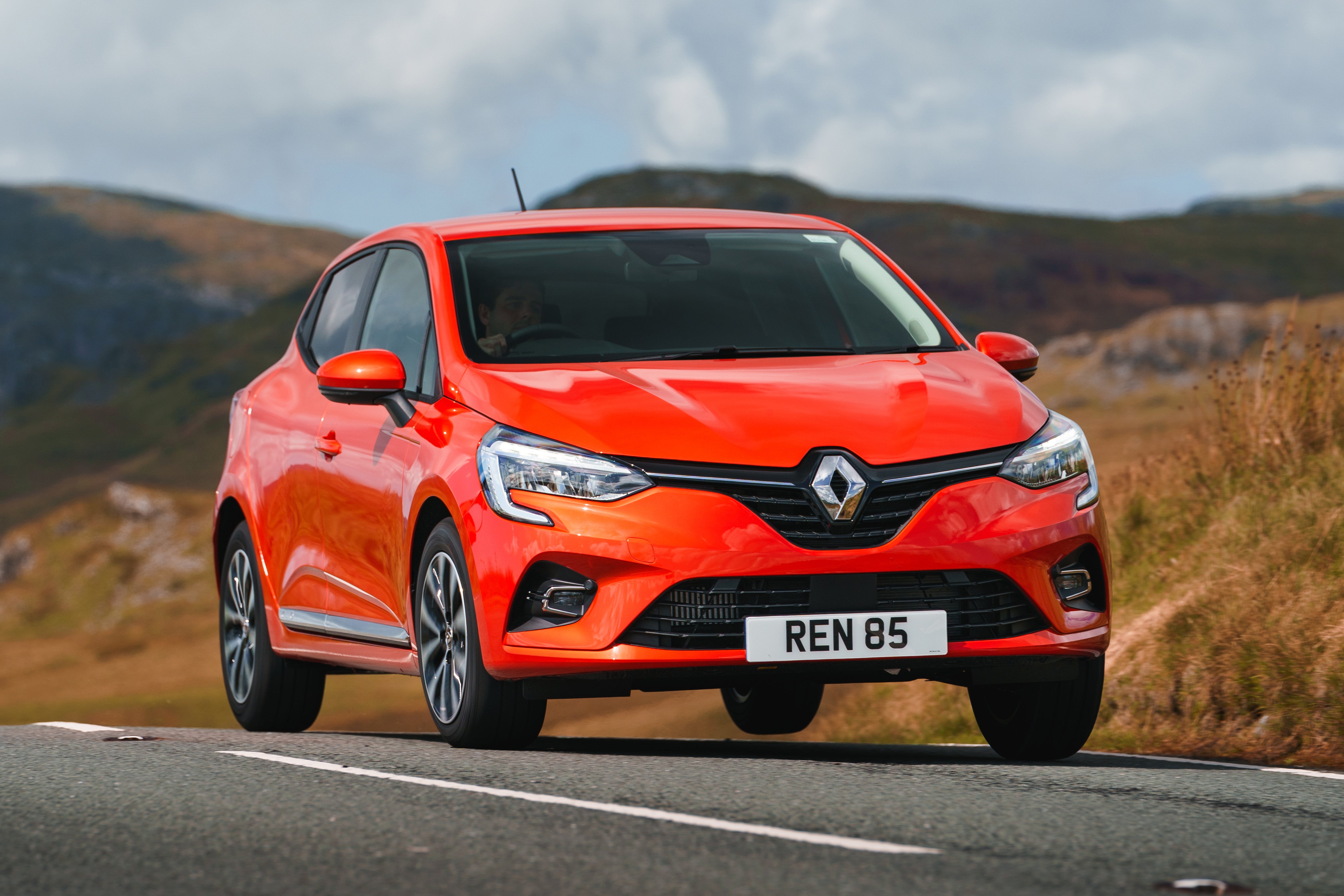 The latest Clio isn't as impressive as class leaders like the Volkswagen Polo and Ford Fiesta, but it's more deserving than ever of its status as a fashionable small car with a lovely interior and a range of good engines. Plus, it has Renault's generous five-year,100,000-mile warranty to sweeten the deal.
The interior looks upmarket - including new tech and infotainment systems, while there's more than enough room for taller drivers. It isn't the most comfortable car on the move, with the older, softer suspension of previous Clio model long gone. But it's been replaced with a firmer set-up, making for an overall better drive, Though, it still isn't as good as a Fiesta when it comes to driving thrills.
Renault also bucks the trend in small hatchbacks by continuing to offer a diesel engine. The 1.5-litre dCi does a good job of cruising along, though the 85PS makes it quite slow to accelerate. This means you'll spend a lot of time being overtaken on the motorway, but with an official economy of 67.2mpg - some drivers will find the Clio ideal for their needs.
Skoda Octavia 2.0 TDI 116PS
Year launched: 2020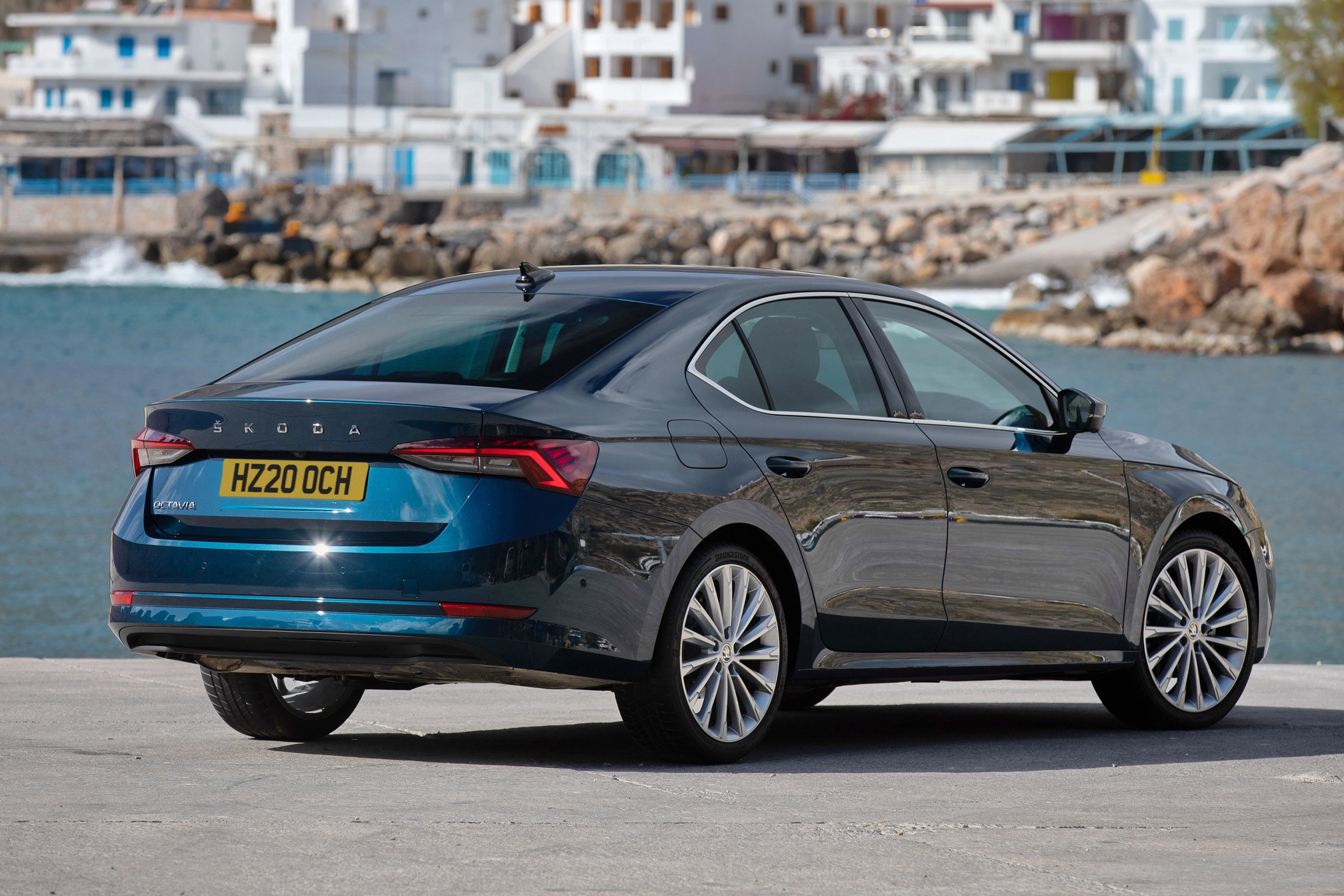 Value for money and practicality are two areas the Octavia excels in. Standard equipment across the range is generous - including infotainment systems with Apple CarPlay and Android Auto along with the slick Virtual Cockpit digital display. LED headlights, rear parking sensors with manoeuvre assist are standard too.
With a huge 600-litre boot (220 litres bigger than the equivalent Volkswagen Golf), it's ideal for families - and there's an estate version for those that need even more room.
The diesel offering is a 2.0 TDI, available with 116PS and a manual gearbox, or 150PS with an automatic gearbox. The 2.0-litre diesel with 116PS will get drivers 65.7mpg, which will be a huge benefit for those with motorway commutes. In fact, there's a reason so many Skoda Octavias are run as taxis...
Honda Civic 1.6 i-DTEC
Year launched: 2017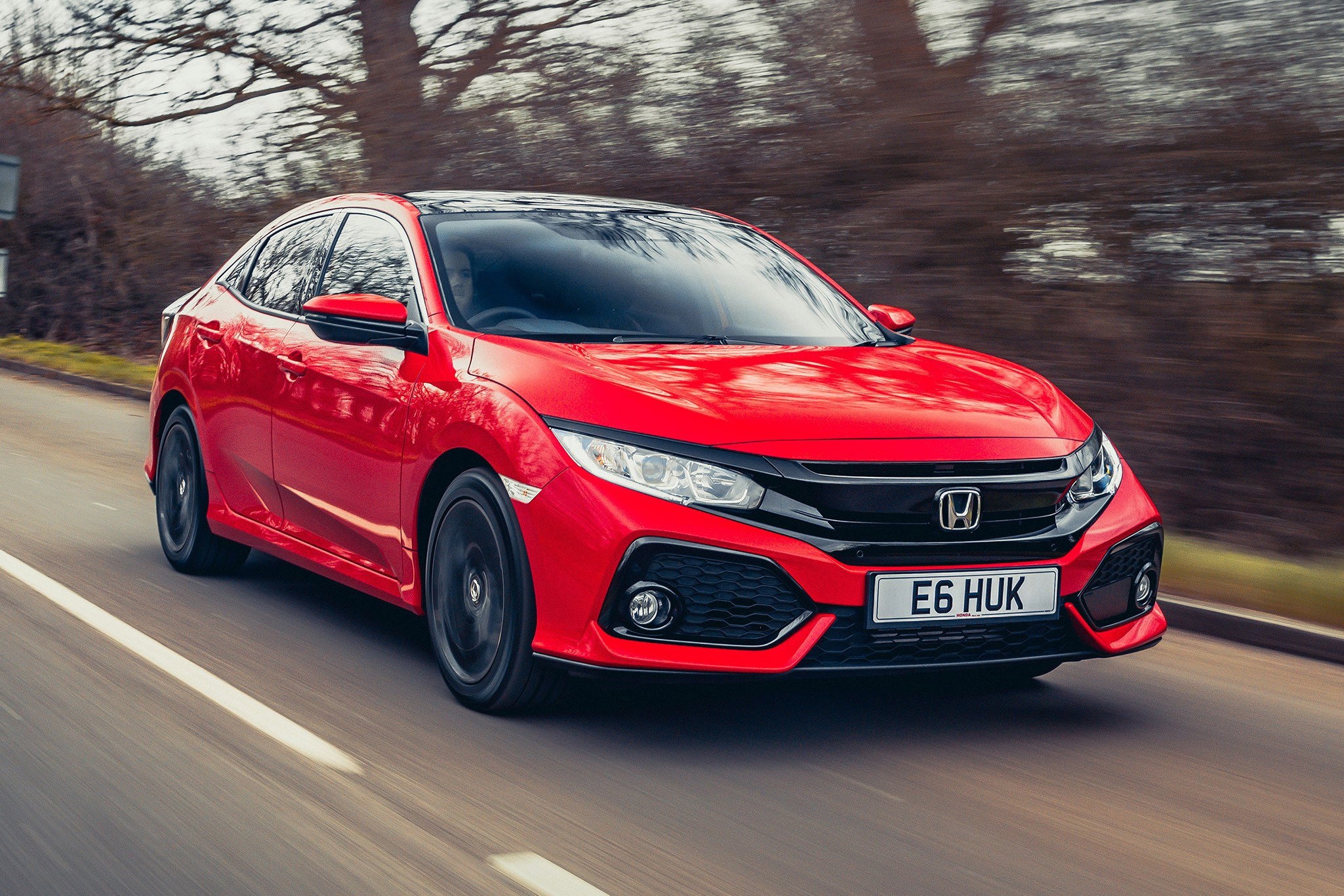 The newest Civic isn't to everyone's taste, although we certainly like the look of it. In fact, it makes rivals like the Volkswagen Golf and Ford Focus look very conservative - which is a big deal for a brand that's known for making rather dull cars.
Aside from having a huge boot, the biggest of all the hatchbacks on the market, and a great record for reliability - it's got a fantastic, economical diesel engine in the form of the 120PS 1.6-litre. You'll get a very impressive 62.8mpg according to Honda.
But it isn't just impressive when it comes to frugality, it's also cracking to drive. It's not a hot hatch (obviously, although there is a Honda Civic Type R) - but it's comfortable enough to keep passengers happy, yet engaging enough to keep keen drivers entertained. It isn't perfect, with an interior that lags behind premium rivals, and rear visibility is shocking. But if you can get a higher-spec, used model for good money - it's worth your consideration.
Mercedes-Benz A-Class A180d
Year launched: 2018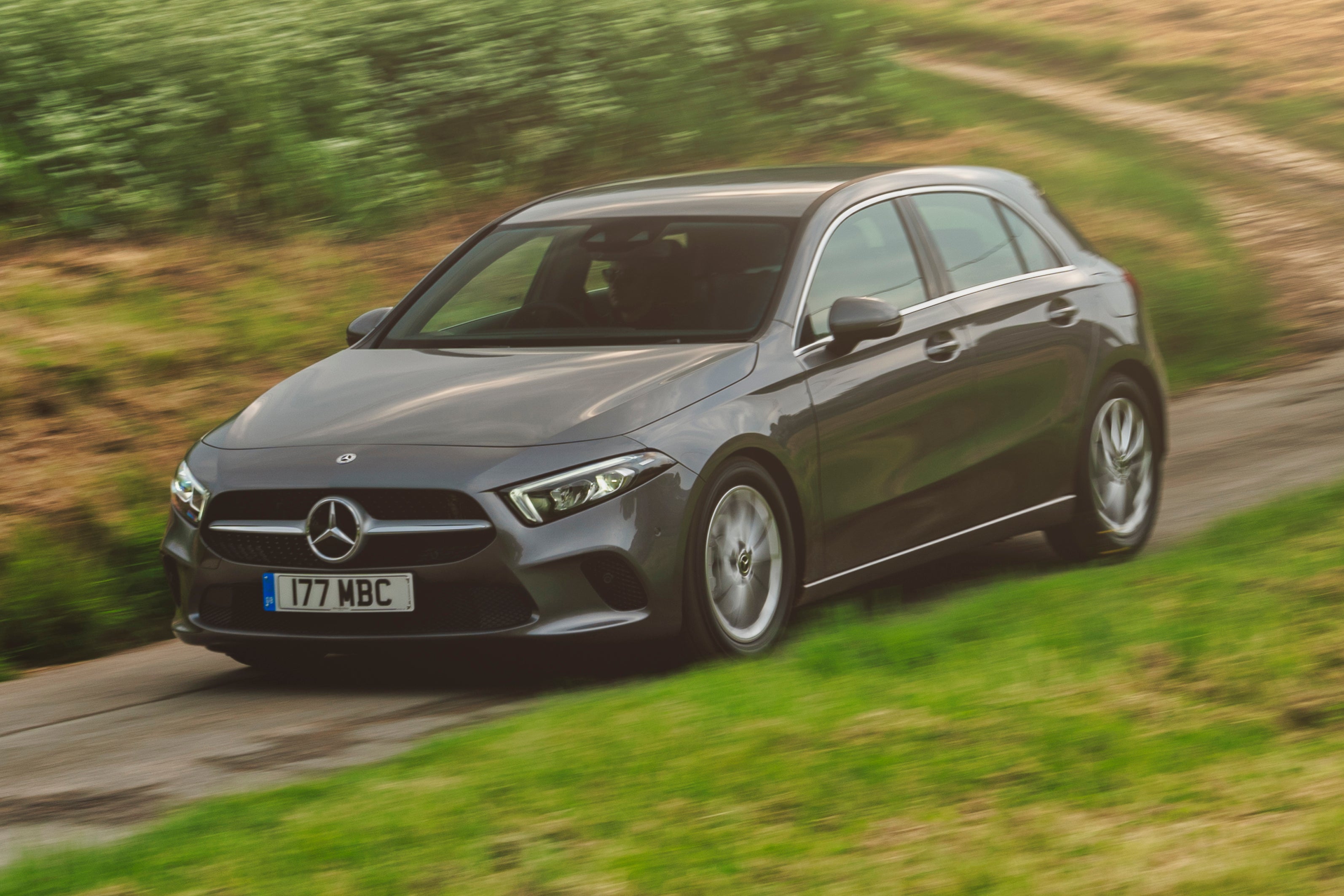 The A-Class delivers the comfortable, sophisticated driving experience that you'd expect from a Mercedes-Benz. Inside, it's stunning, with a high-tech, twin-screen infotainment system, sharp graphics and feature-rich functionality. The list of standard equipment is a little bit hit-and-miss (not all versions have Apple Carplay/Android Auto, for example), but most of what you need is provided.
The A180d is a popular option with diesel buyers. It features a 1.5-litre engine with 116PS, which is both peppy and economical - offering 62.8mpg. But if you really put your foot down, you'll find that you won't get quite the level of performance you might expect. That said, it'll be more than brisk enough for most drivers.
Is it the best car in the class? Well, we'd say it matches the BMW 1 Series at almost every step of the way - but if you want a more engaging drive, the BMW would be our pick. If you're happy with something frugal on fuel, posh and refined - the smallest Mercedes makes a lot of sense.
Ford Focus 1.5 EcoBlue 120PS
Year launched: 2018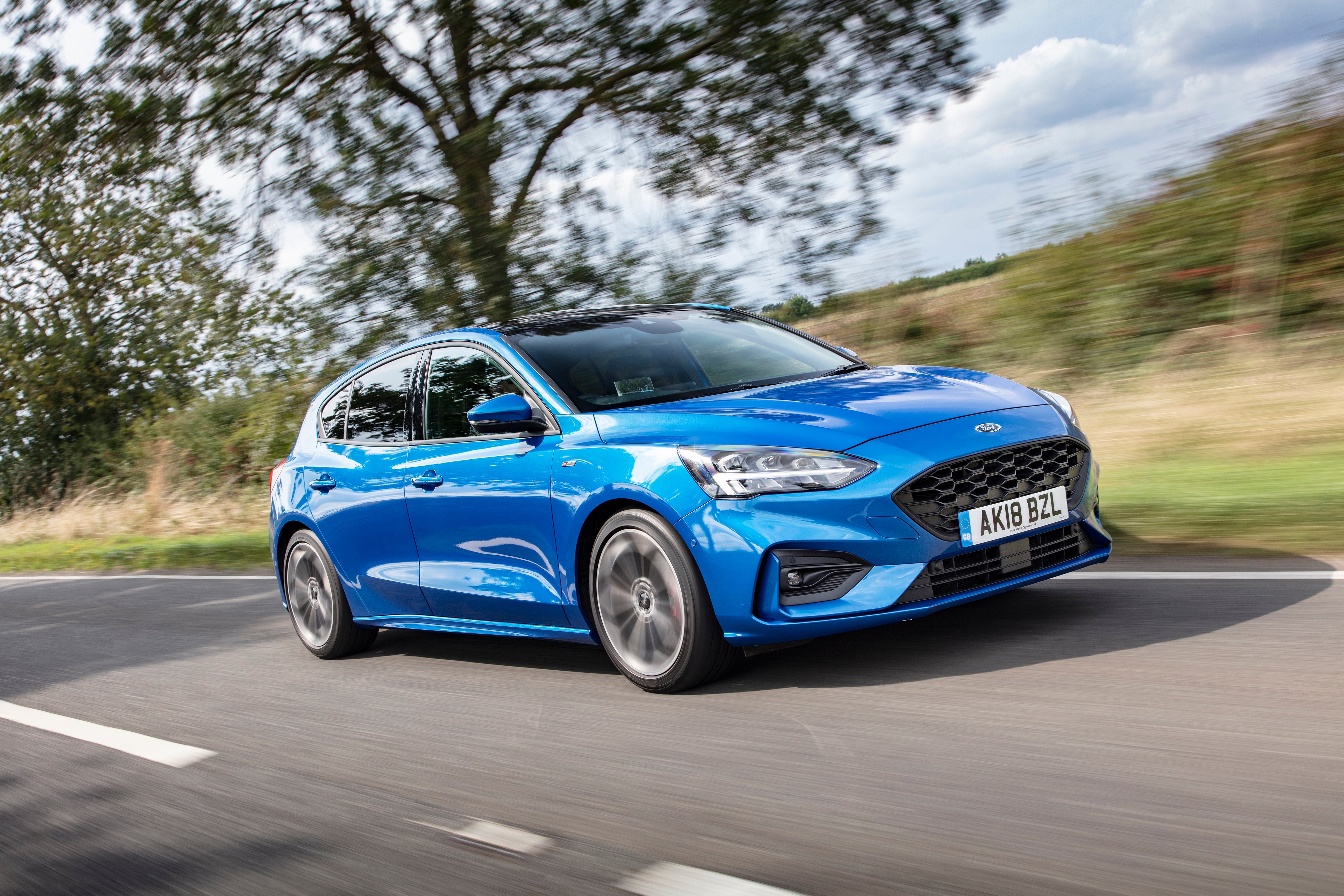 There's a reason everyone and their mum seems to have a Focus. Obviously, it's excellent - in various senses. Being a Ford, it's dynamic on the road, offering a fun drive and enough space and practicality for small families. On top of which, the 2018-onwards model is the best looking, biggest version so far.
It isn't quite as premium as a Volkswagen Golf or as exciting as a BMW 1 Series, but it's cheaper than both. The 1.5-litre diesel engine is also great for commuters and long-distance drivers, offering 62.8mpg on the new WLTP economy test. There's two versions of the 1.5 EcoBlue (diesel) engine with either 95PS or a punchier 120PS on offer, or a 150PS 2.0 EcoBlue if you need more power.
The interior is much, much better than previous Focus generations, with more space and a more premium feel. There's also a Focus to suit everyone - the sporty(ish) ST-Line would be our choice, but the posh Vignale and rugged Focus Active models also put in a good case. For the first time on the Focus, you can flick between three different drive modes: Normal, Eco and Sport too.
Dacia Logan MCV 1.5 dCi Blue 95PS
Year launched: 2013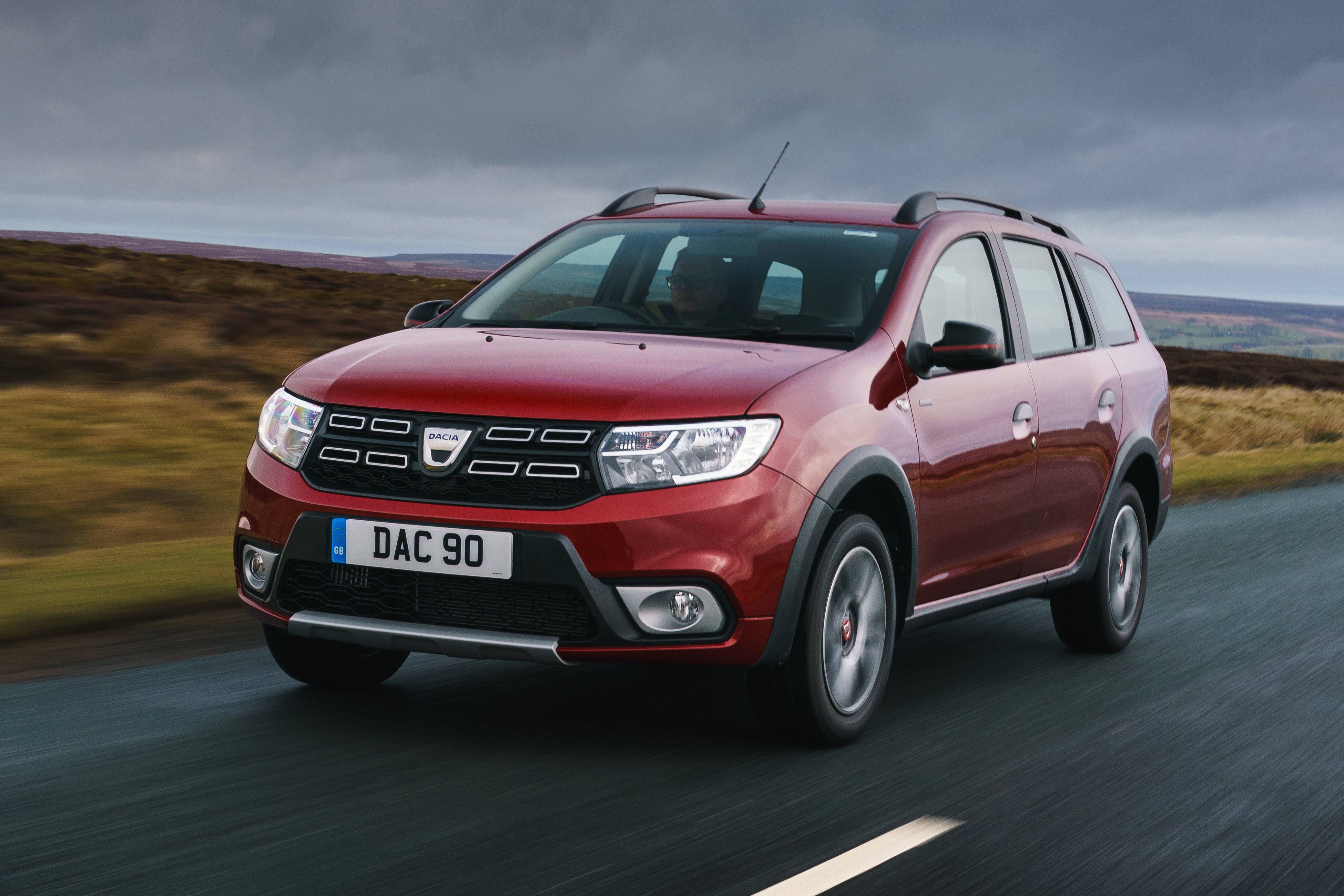 If you haven't heard of Dacia, you aren't alone. It's a relatively new brand to the UK compared to household names like Honda and BMW. But Dacias are well-loved among those who own them, mostly due to the low prices when it comes to buying and running. The Logan MCV looks quite dated and doesn't offer too much personality - but it's perfect for those who want something cheap and cheerful that'll get over 60mpg.
You can see where money has been saved - with much of the cabin that looks like old Renaults used to, though it's functional enough. It's also important to note that the most basic Access model has no radio at all, and you'll need one of the top two trims to get a touchscreen system.
The 1.5-litre diesel isn't particularly refined, particularly when starting up, although it does settle down. The diesel makes the most sense if you regularly plan to carry heavy loads of passengers and luggage . It's also the best in terms of economy, but it's the most expensive engine in the range.
Ford Fiesta 1.5 TDCi 85PS
Year launched: 2017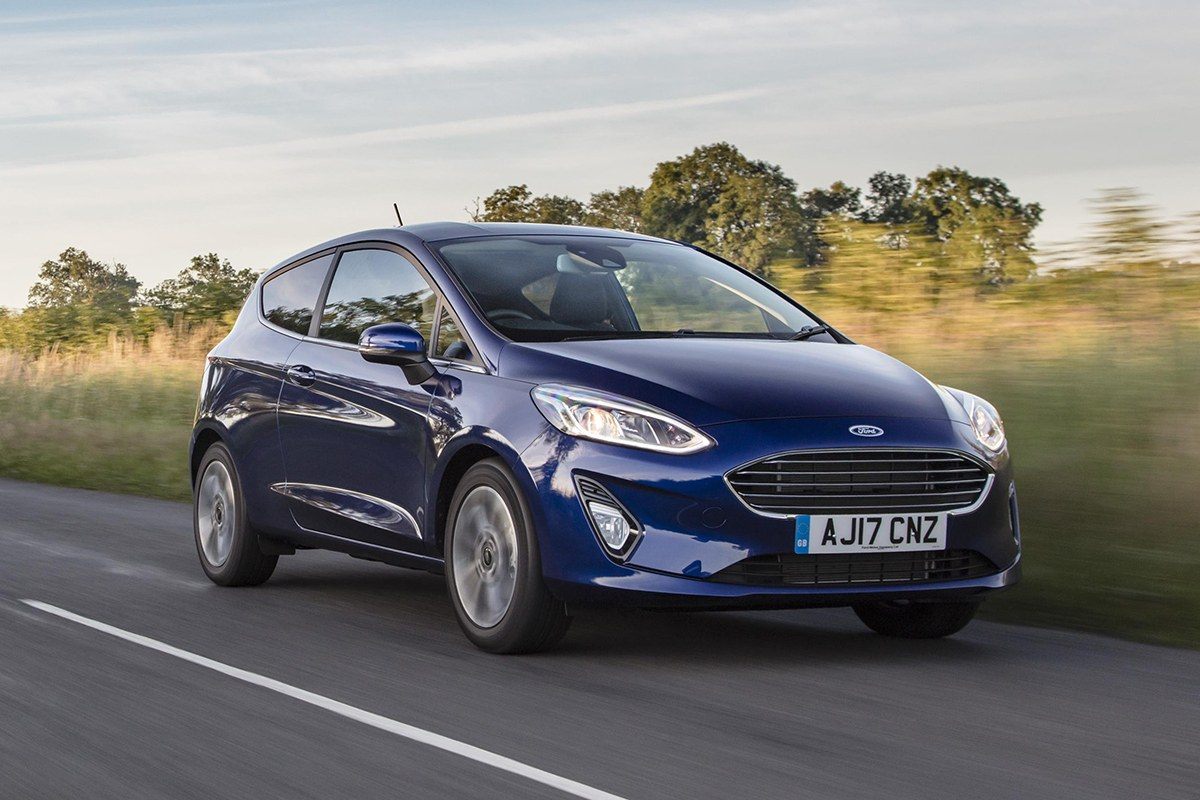 As with every Ford, the Fiesta gets a giddying array of trims, engines and specs to let buyers hone the car to their preferences. There are the hot hatch Fiesta ST and off-roady Fiesta Active versions for even more variation on the theme, and a diesel engine that'll get you just over 60mpg. Combine all that with the fact that the Fiesta is arguably the best hatchback going (fun to drive and packed with kit) and it's no surprise to see them absolutely everywhere on UK roads.
The Ford Fiesta tackles the Volkswagen Polo head-on for comfort and serves up more grip and cornering prowess to keep the Renault Clio at bay, while more luxurious versions even have the ability to give the MINI and Audi A1 a run for their considerable money.
For those covering bigger distances, Ford has a pair of 1.5-litre turbodiesel engines available in the Fiesta. They are three-cylinder units and can be ordered with 85PS or 120PS. The 85PS motor - which will get drivers an official 60.1mpg - can feel a bit underwhelming at higher speeds though.
Kia Niro 1.6 GDI Hybrid
Year launched: 2016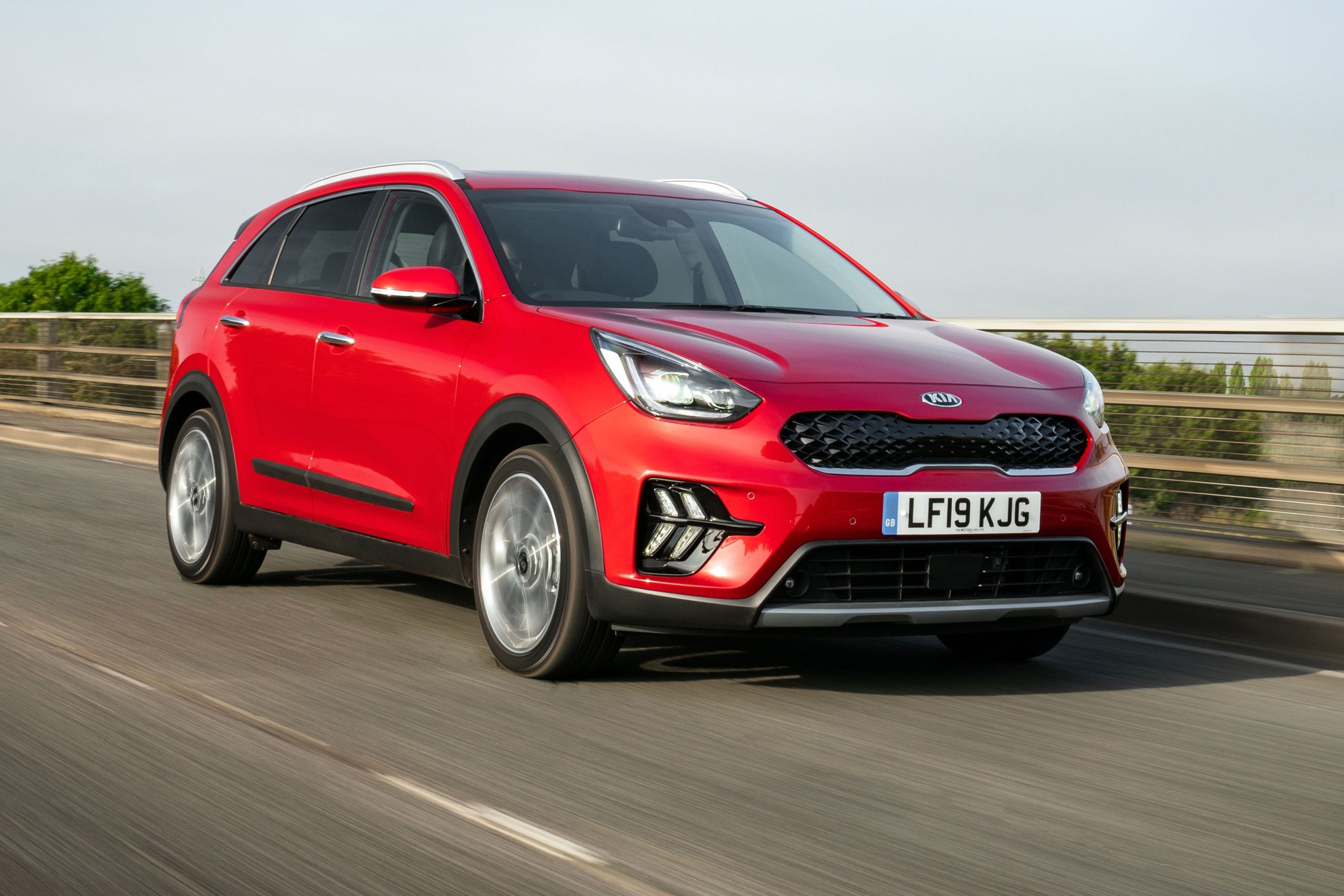 Despite the Niro's relatively small footprint, it's spacious enough to be used as a family car. There's plenty of space for passengers in the front and rear, although you might find the boot to be a little on the small side. A long list of standard equipment, long warranty and a claimed figure of almost 60mpg also compound the Kia Niro as ideal family transport, especially if you need something big enough to tow a caravan.
The Niro's cabin isn't a flashy affair but it feels well-made, with soft-touch materials and a long list of standard equipment inside. Even the most affordable, base-spec models come with 16-inch alloy wheels, part-leather upholstery, a reversing camera and all the driving assist features you could possibly wish for. The Kia Niro '4' is the priciest of the bunch, but we'd be tempted to hunt one out on the used market if you want a premium sound system, fancy ambient interior lighting and ventilated seating.
The standard (not the plug-in hybrid model) Niro uses a 1.6-litre petrol engine with an electric motor powered by a small battery. The result is 141PS and 58.9mpg, according to the latest mpg tests. Being a Kia, the Niro comes with an impressive seven-year warranty which is transferable to subsequent owners too.
Despite what you may hear, no. Modern diesels are relatively clean and best suit drivers who cover a lot of motorway miles. So if you do a long commute and regular long trips (over 15 miles at a time) - a diesel might be better for you than a petrol. Newer cars with the newest Euro6 engine will be the least affected by clean air regulations, too.
No, small cars, estates, crossovers and SUVs all get diesel engines - depending on which model you're looking at. City cars don't tend to get diesel options, though, simply because they don't tend to be bought by high-mileage drivers.
With public opinion turning against diesel in the last few years, diesels are harder for dealers to shift than petrols. This means you're likely to get a decent chunk off a secondhand diesel - just make sure it's been serviced and maintained properly as things like the DPF are expensive to fix if it's gotten blocked up by a previous owner.
Peugeot 208
1.5 BlueHDi 100 Allure 5dr
Manufacturer Approved
Robins And Day Peugeot Birmingham North

Warwickshire, B249NY
PCP: £233.67/mo
Representative example: Contract Length: 36 months, 35 Monthly Payments: £233.67, Customer Deposit: £2,086.00, Total Deposit: £2,086.20, Optional Final Payment: £6,840.00, Total Charge For Credit: £3,196.65, Total Amount Payable: £17,104.65, Representative APR: 11.9%, Interest Rate (Fixed): 11.9%, Excess Mileage Charge: 12.5ppm, Mileage Per Annum: 10,000
Peugeot 208
1.5 BlueHDi 100 Allure Premium 5dr
Manufacturer Approved
Marshall Peugeot Peterborough

Northamptonshire, PE15PT
PCP: £246.94/mo
Representative example: Contract Length: 37 months, 36 Monthly Payments: £246.94, Customer Deposit: £2,325.00, Total Deposit: £2,325.00, Optional Final Payment: £6,970.00, Total Charge For Credit: £2,684.84, Total Amount Payable: £18,184.84, Representative APR: 8.9%, Interest Rate (Fixed): 4.58%, Excess Mileage Charge: 14.9ppm, Mileage Per Annum: 10,000
Peugeot 208
1.5 BlueHDi 100 Allure 5dr
Manufacturer Approved
Robins And Day Peugeot Edgware

Middlesex, HA85AN
PCP: £244.56/mo
Representative example: Contract Length: 36 months, 35 Monthly Payments: £244.56, Customer Deposit: £2,248.00, Total Deposit: £2,248.50, Optional Final Payment: £7,020.00, Total Charge For Credit: £2,838.10, Total Amount Payable: £17,828.10, Representative APR: 9.9%, Interest Rate (Fixed): 9.9%, Excess Mileage Charge: 12.5ppm, Mileage Per Annum: 10,000