How can I part exchange my car?
How can I part exchange my car?


If you're looking to buy a new or used car, part exchange is a great way to help finance it. If you haven't come across part exchange before, it's the simple process of using your current car as a part-payment for a new car.
If you've ever tried to sell your car privately it can be a real hassle. Not only do you have to deal with time wasters and tyre kickers, but chances are you'll need to sell your car to get the funds to help pay for your new motor.
It can take time to sell your car privately, so you risk missing out on your perfect car if you haven't sold yours. Once you do sell your car, you're going to be without a car until you find your new one. You might get a bit more money doing it this way, but is it worth the time and effort?
When you part exchange a car, it's straightforward. The dealer will take their valuation of your current car off the price of a new one. When you come to collect your new car, the dealer will take your old car away and that's it. No waiting in on a Saturday for someone to look at your car and not show up, simply hand over the keys and job done.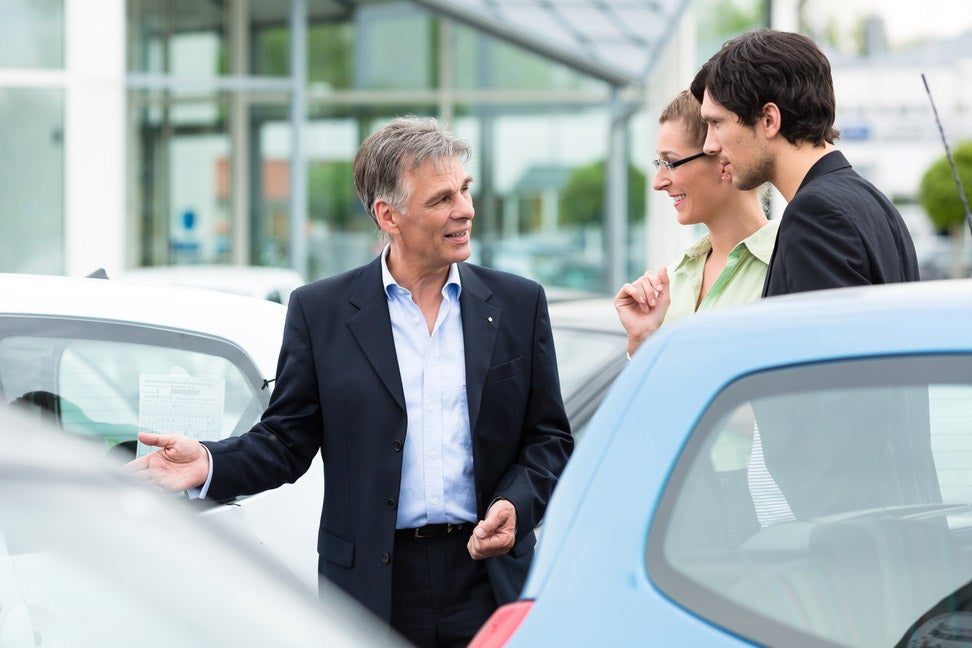 Is part exchanging a car worth it?
By part exchanging your car you can avoid all the inconvenience and hassle of selling privately. Simply get a valuation for your car to get your part exchange value, find the car of your dreams (or budget) and when you message the dealer, you can send your trade-in valuation.
They may inspect your car before giving you a final price, but by arming yourself with a valuation amount you're in the best position possible knowing how much your car is worth.
What about a car buying service?
A car buying service takes the stress out of having to sell a car privately, but you're not going to get the best price for your car, while you'll probably be offered less than what a dealer will offer you in part exchange.
That's because these services will often then sell your car at a car auction. Not only does the car buying service have to make a profit on your car when it sells it, but the car dealer who buys it at the auction also has to get it at a competitive price so they too can make a profit when they sell it on.
And just like selling your car privately, it also means you could be without a car while you look for a new one - there won't be a simple swap on the day as you would by part exchanging.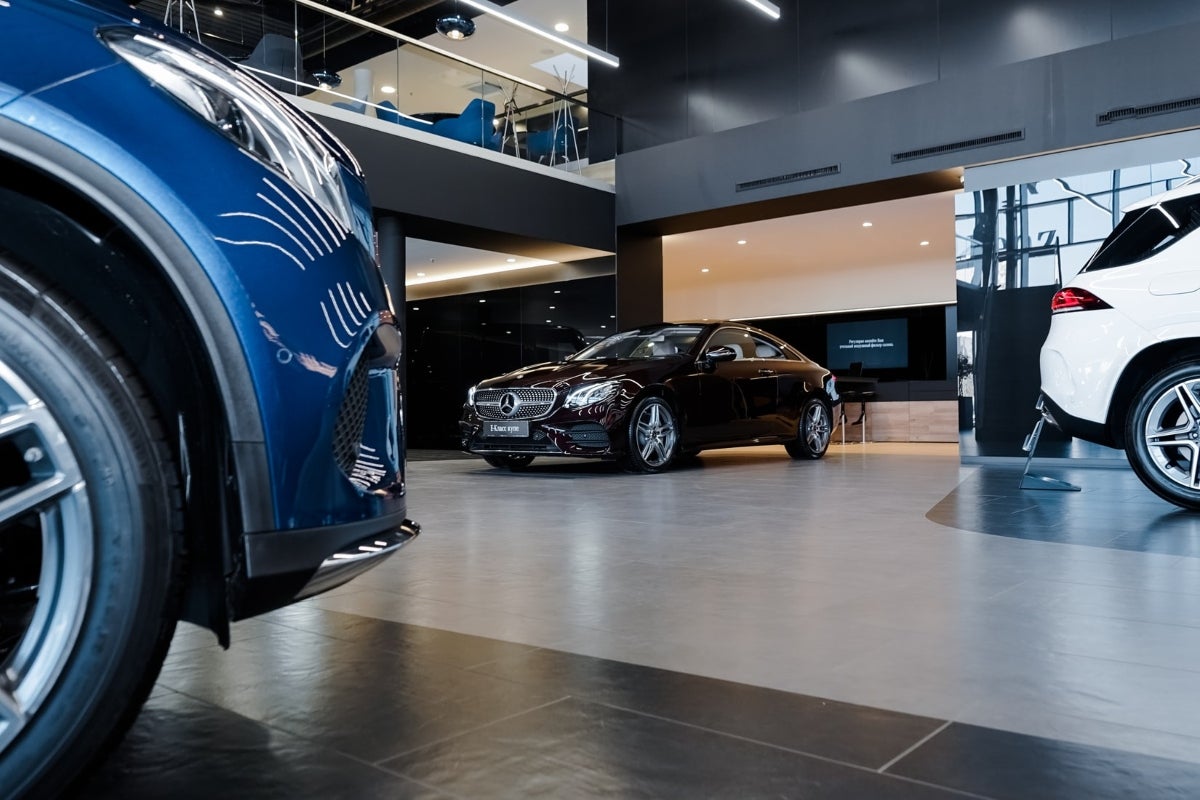 Can you part exchange a car on PCP finance?
With PCP (Personal Contract Purchase) finance you're not the car's legal owner until the total price of the car has been paid off. However, it's still possible to part exchange a car on PCP finance.
At the end of the PCP agreement you've got a couple of options. You can simply hand the keys back at the end of your agreement (provided you've met the criteria to which you signed up to), buy it outright with an optional final payment or part exchange it at a dealership (and it doesn't have to be from the same dealer you took out that agreement with).
You'll need to get the exact settlement amount from your current lender (this is the amount of money you'd need to pay to buy the car outright). You'll need to get a settlement letter to confirm this as well as ensure the V5 certificate is in your name.
Then get your car valued. With that done you need to subtract the settlement amount from the valuation. If it's positive, you can put this equity towards a new car (or a deposit on a new PCP agreement), but if it's negative, you'll still owe money on the car. In this instance it's probably best to return the car to your current lender, and provided you've met the terms of the loan agreement, will take the car back without requiring an additional payment.
Try to avoid rolling the debt into a new car as this is only going to continue when you come to part exchange further down the line.
You can also part exchange your car before the end of your finance contract. It's the same process as above, but there's a much higher chance that the car will be in negative equity.
Can you part exchange a car on HP?
Just like PCP finance, if you've financed the car on HP (hire purchase), the car is technically the lender's until the finance is settled.
However, you can still part exchange a car on HP (and even before the end of your contract) and it works just like a part exchange with a car on PCP finance. You'll need to get both the settlement figure and the value of your car before working out the difference. Remember though, if you're in negative equity on the loan it can work out to be an expensive swap.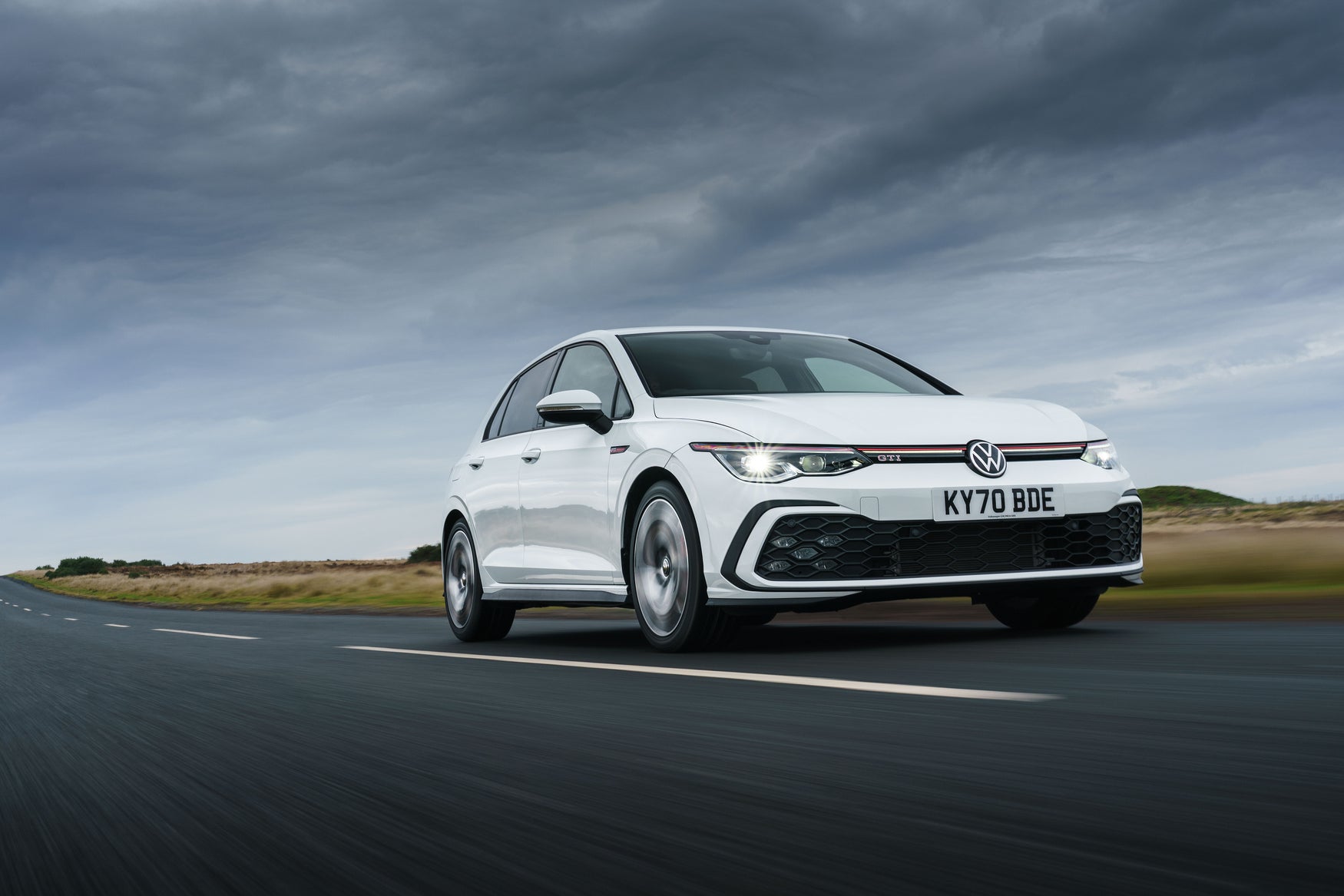 Volkswagen part exchange
Don't think you're restricted to trading in the same brand car with a new model. For example, if you're getting itchy feet and want to part exchange your BMW 1 Series for a Volkswagen Golf GTI, you can.
Many car dealers like Arnold Clark will part exchange any car, regardless of mileage, condition or age, so whatever car you're looking for, you'll be able to trade in your existing car.
If you're ready to buy a new car and you want to have the least amount of hassle selling your car, then part exchange is the way to go. Get your car valued and then make the next steps to that new set of wheels.
The simple answer is yes, you can part exchange a broken car. Because the dealer is going to have to spend time and money fixing it (or selling it on), you're not going to get the best price for it.
Get your car valued so you've got an idea of what it's worth if it was in full working condition and then find out how much the fault is to repair. The better the condition of your car, the better price part exchange you'll get for it.
It's never been easier to find out how much your car is worth ahead of part exchanging it for a new car. Our free car valuation means you can quickly get an accurate value for your car simply entering your car's registration number.
Once you know what your current car is worth, it means you can get the best possible price from the dealer you want to part exchange your car with.
Just like you can with a car, you can part exchange a van or camper van. Some dealers will avoid part exchanging commercial vehicles like vans, but others like Trust Ford and Hendy, will happily part exchange a van for a new van or car.
You can also part exchange a camper van, though you'll probably want to visit a specialist to get the best price.
Audi Q2
30 TFSI Sport 5dr S Tronic
Prestige Cars by Peter Cooper Horsham

West Sussex, RH136NX
PCP: £294.24/mo
Representative example: Contract Length: 37 months, 36 Monthly Payments: £294.24, Customer Deposit: £3,103.00, Total Deposit: £3,103.50, Optional Final Payment: £9,839.75, Total Charge For Credit: £2,845.89, Total Amount Payable: £23,535.89, Representative APR: 6.9%, Interest Rate (Fixed): 3.39%, Excess Mileage Charge: 11.1ppm, Mileage Per Annum: 10,000
MINI Convertible
2.0 Cooper S Classic II 2dr Auto
Manufacturer Approved
Stephen James Mini Enfield

Middlesex, EN11SW
PCP: £388.70/mo
Representative example: Contract Length: 36 months, 35 Monthly Payments: £388.70, Customer Deposit: £3,418.00, Total Deposit: £3,418.50, Optional Final Payment: £10,472.89, Total Charge For Credit: £4,705.89, Total Amount Payable: £27,495.89, Representative APR: 10.9%, Interest Rate (Fixed): 10.9%, Excess Mileage Charge: 6.5ppm, Mileage Per Annum: 10,000
MINI Hatchback
2.0 Cooper S Sport II 5dr Auto
Manufacturer Approved
Stephen James Mini Enfield

Middlesex, EN11SW
PCP: £440.13/mo
Representative example: Contract Length: 36 months, 35 Monthly Payments: £440.13, Customer Deposit: £3,568.00, Total Deposit: £3,568.50, Optional Final Payment: £9,522.12, Total Charge For Credit: £4,705.17, Total Amount Payable: £28,495.17, Representative APR: 10.9%, Interest Rate (Fixed): 10.9%, Excess Mileage Charge: 5.95ppm, Mileage Per Annum: 10,000