2021-2022 Road Tax rates, VED bands and costs following March 2021 Budget

Written by
Russell Campbell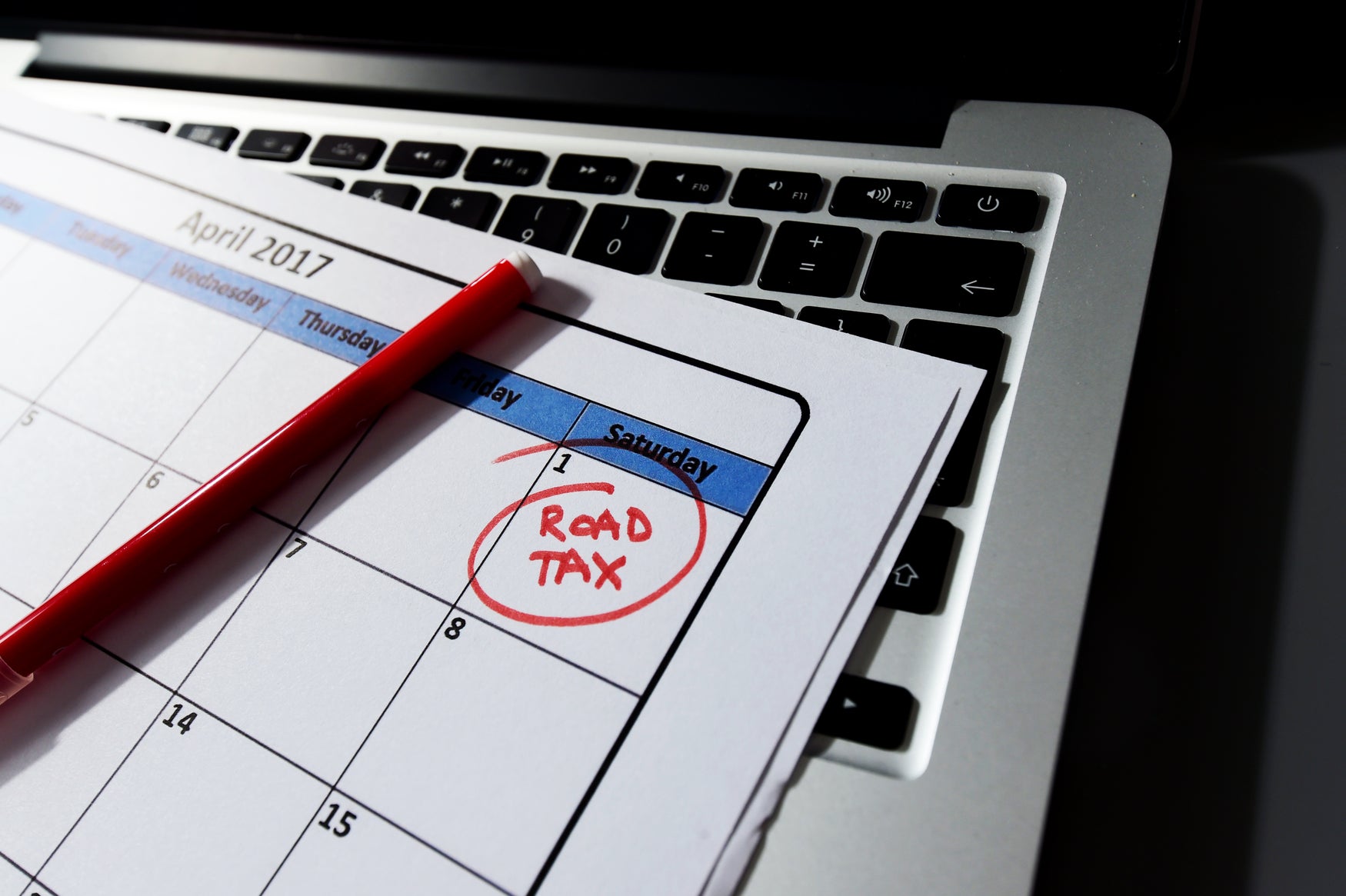 Road tax, fun isn't it... The minute you know what you pay for your car every year, the Chancellor comes along and changes it. There's no clear way to get cheap road tax either, high polluting older cars can be cheap to tax while newer cars that produce less CO2 cost more.
The price you pay to tax your car can be determined by any number of nuances – its engine size, the year it was built, your circumstances... then factor in that various tax systems are running parallel to each other and it is easy to see why you need to be a genius to get your head around things.
That is until now because here heycar explains exactly how each tax system works, which applies to you and how you can buy a car that pays no tax at all – now that is music to your ears. So continue below for our guide to road tax and how much you'll pay for it.
2021-2022 budget, updated on 21 April 2021
On the 1st of April every year, the chancellor announces new road tax rates – some of these will be major and affect the cars that are built that year, others will be a more minor adjustment designed to bring an older tax system in line with inflation.
We got a bit of both in April 2021. A highlight – or lowlight depending on your perspective – was the 3% increase on the standard rate of tax which means that the tax you pay after year one has increased from £150 to £155.
For that matter, first-year road tax has also been adjusted to clobber high-polluting cars. Road tax now ranges from £115 ( for cars producing 76-90g/km) to £555 (151-170g/km). Low polluting cars, meanwhile – cars that produce 0-75g/km of CO2 – pay the same tax they did in 2020, ranging from zero to £25.
The hits get bigger the more CO2s you produce. Cars in the 171-190g/km pay £895 (was £870), those that produce 191-225g/km see their tax rise by £30 to £1335 and you'll pay an extra £40 to tax a car that produces CO2s of 226-255g/km (now £1895).
But the heaviest hit is reserved for cars that sit in the over 255g/km group – like the Audi R8 – they now pay first year tax of £2245 – £70 more than before.
Premium car tax, which applies to any car with a list price of £40,000 or more (such as the Mercedes S-Class) – has also increased from £325 to £335 – which is paid for the first five years after the car's registration.
What will the road tax (VED) be on my car?
Despite appearances, knowing how much your car pays in tax is relatively simple – it's all down to when your car was registered – and we explain the different systems and when they apply, below.
The thing to remember is that the tax system does not change retrospectively, if your car costs £30 to tax now, it won't go up to £300 at the next budget, which is a relief. That being said, it may go up a little in line with inflation that currently sits at two percent. In other words, it may go up a few pounds every year, but certainly not by hundreds of pounds.
Road Tax (VED) for cars registered from 1 April 2020 onwards
The latest changes to the Road Tax (VED) system saw WLTP (Worldwide Harmonised Light Test Procedure) figures considered for the first time. WLTP testing figures are designed to give you (and in this case the government) a true reflection of the CO2 emissions your car will produce when it is driven on the road – rather than under unreliable laboratory conditions.
Along with the new testing, annual tax rates grew slightly (to account for inflation) and electric cars were handed an exemption from the £40,000 premium car tax that applies to petrols and diesels for five years after the car was sold. Aside from these changes, this is essentially the same system that was introduced in 1 April 2017.
Cars registered from 1 April 2017
Road Tax (VED) rates for cars Registered from 1 April 2017
The below rates are for the 2021-2022 tax year
Co2 emissions
0 g/km
1 to 50 g/km
51 to 75 g/km
76 to 90 g/km
91 to 100 g/km
101 too 110 g/km
111 to 130 g/km
131 to 150 g/km
151 to 170 g/km
171 to 190 g/km
191 to 225 g/km
226 to 255 g/km
Over 255 g/km
First Year rate
£0
£10
£25
£115
£140
£160
£180
£220
£555
£895
£1335
£1895
£2245
Standard Rate
£0
£155
£155
£155
£155
£155
£155
£155
£155
£155
£155
£155
£155
First tax payment when the car is initially taxed
The rate is based on a vehicle's CO2 emissions when it's first registered. This is commonly known as 'showroom tax'. You can see how that will effect your new-car purchase in the table below, but it stands to reason that a big SUV with a large engine will guzzle more fuel and produce more CO2 emissions than a small city car with a fuel-guzzling habit measured by the thimble.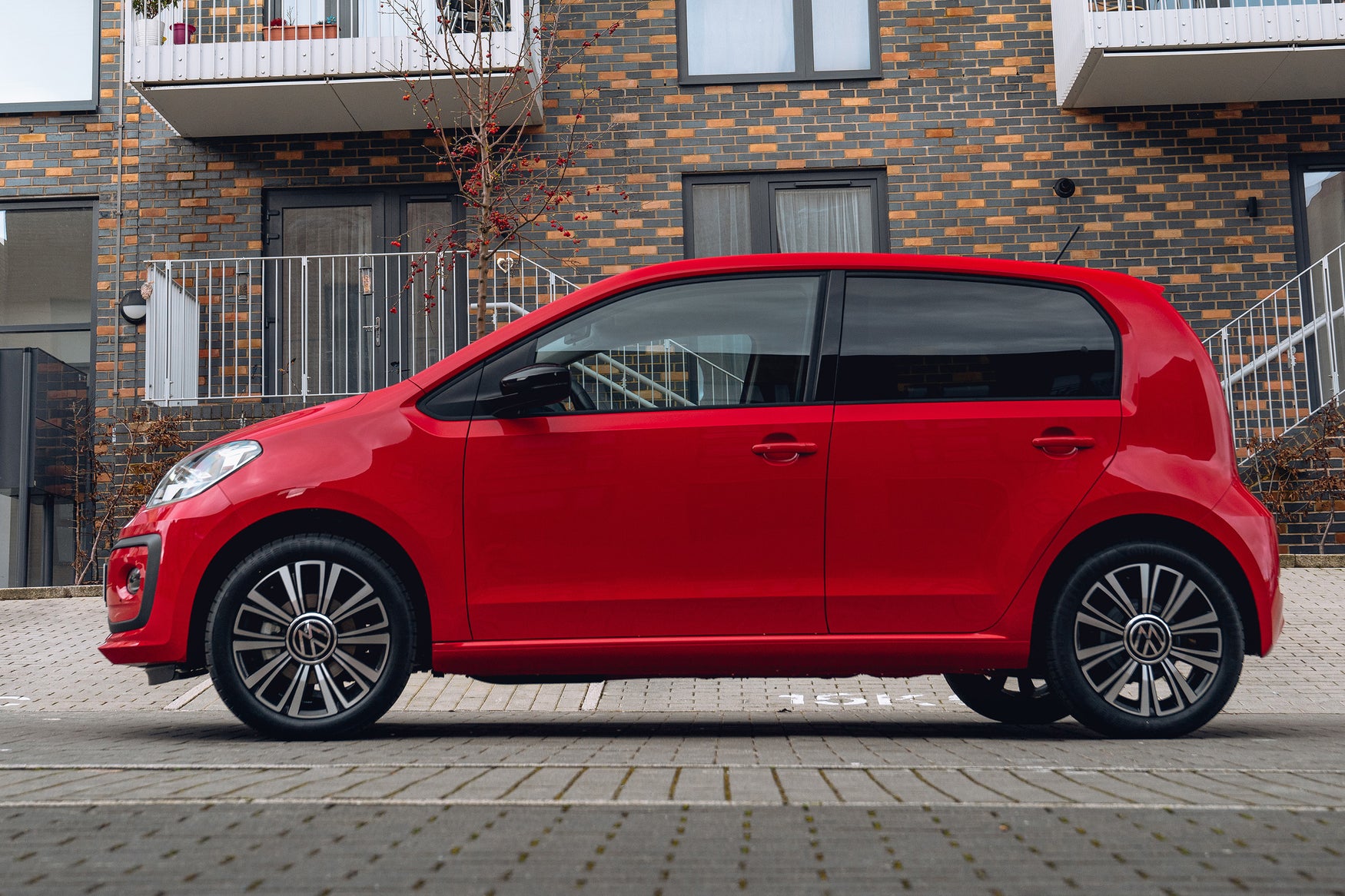 What do current road tax brackets mean in the real world of car buying?
Let's use the Volkswagen range as an example of real-world road tax costs. It kicks off with the Volkswagen Up – incidentally, it's one of our favourite city cars – in 60PS guide, its 1.0-litre engine produces 117-119g/km of CO2s, emissions that equate to a first-year (or showroom) tax bill of £175.
Next inline is the Volkswagen Polo. We'll skip the entry-level engines and consider the 95PS version, which offers a decent amount of oomph for a small car, but not at a huge cost to CO2 emissions – it produces CO2s of 125g/km, meaning it stays in the same tax bracket as the Up, paying £175 in the first year.
Climb another step up and you'll find Volkswagen's small family car – the Golf. The 150PS 1.5-litre petrol is an ideal companion in a car this size, offering an even balance of power and efficiency. Its 129g/km CO2 emissions are impressively low – it'll also cost you £175 in year one. And, unlike in the old model, that doesn't change if you spec the popular seven-speed automatic gearbox.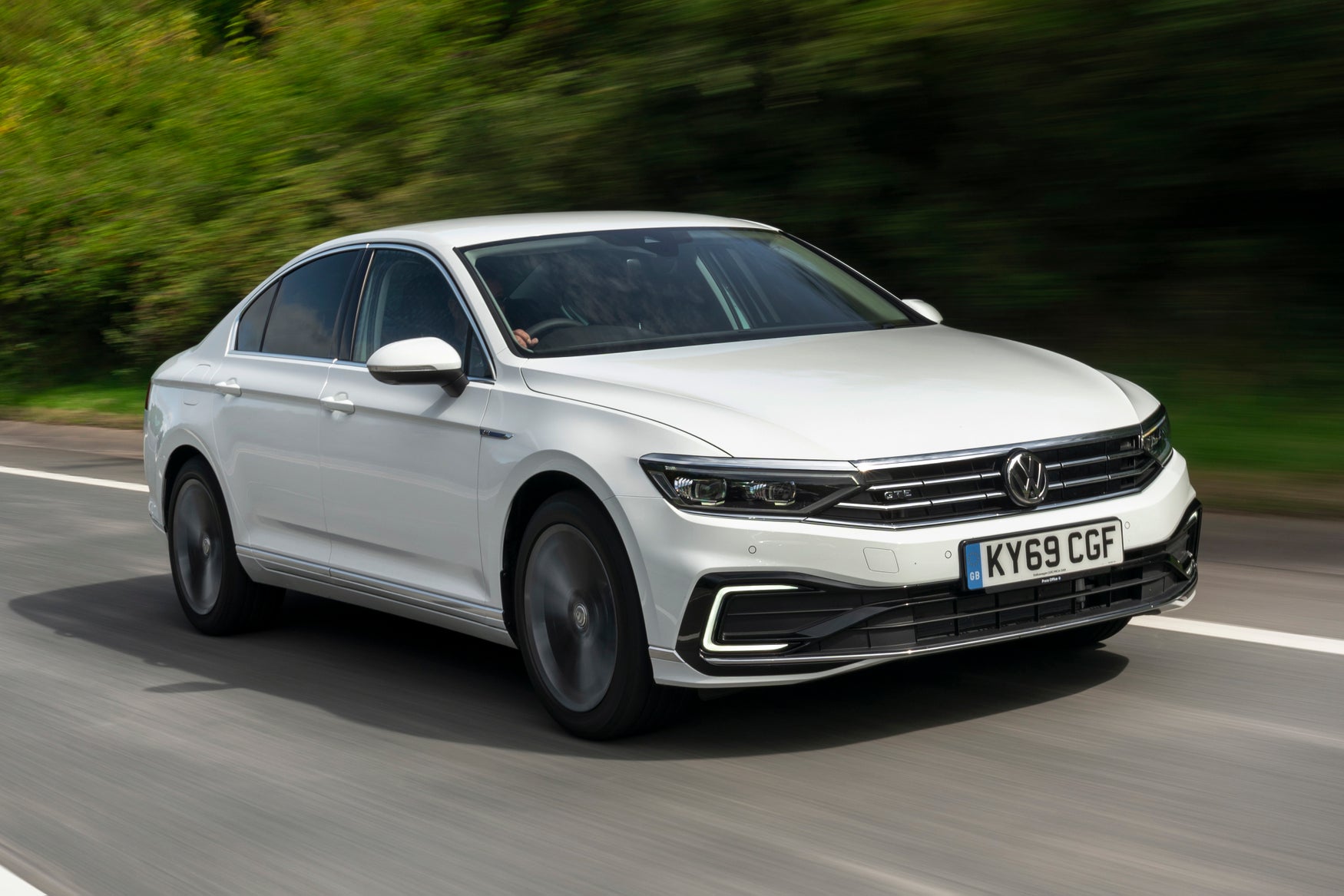 Kids growing up? Need more space in the back and a bigger boot? Then you'll want a Volkswagen Passat – even the most thrifty petrol model of this large family car sits in the 131-150g/km CO2 bracket, which means £215 will be hot-footing its way to the taxman if you buy the car new.
It's at this point we should talk about going diesel – it does make sense in a car this size if you do lots of motorway miles. The Passat is an interesting car in this respect because its range includes diesels that do (new cars to order) and do not (new cars in showroom stock) meet RDE2 testing standard. As a result, what is the ostensibly the same car with the same engine will cost your £175 (RDE2 compliant) or £215 (not RDE2 compliant), depending on when it left the factory.
Of course, we all know no one buys large family cars anymore – SUVs are now the thing to have, despite them being fundamentally heavier on fuel and emissions. Lets to a quick-fire round, choosing the most popular model of each as an example. We start with the smallest SUV, the T-Cross (110PS, 1.0-litre petrol – 132g/km, first-year road tax £215) move up to the Golf-sized T-Roc (150PS, 1.5-litre petrol – 144 g/km, first-year road tax £215) and on to the Passat-sized Tiguan (150PS, 1.5-litre petrol with a seven-speed DSG – 160g/km, first-year road tax £540).
For the benefit of your sanity, we'll avoid niche models like the Touran, Arteon and Sharan – their tax bills won't be hugely different from the rest of the range – and head straight for Touareg as an example of what a big tax bill looks like. As a large, heavy and un-aerodynamic SUV with big engines, the Touareg has all the ingredients you need to make the taxman's Christmases all come at once, an assumption that's borne out by the popular 231PS diesel model's 214g/km CO2 emissions. That equates to a £1305 tax payment on day one of ownership. Fancy that powerful 340PS 3.0-litre petrol? Well, it'll cost £1850 to keep you 'good' with Revenue and Customs.
How can we summaries all this? Well, it's easy, the current system has been designed to be relatively light on cars that produce low CO2s and hard on cars that produce lots.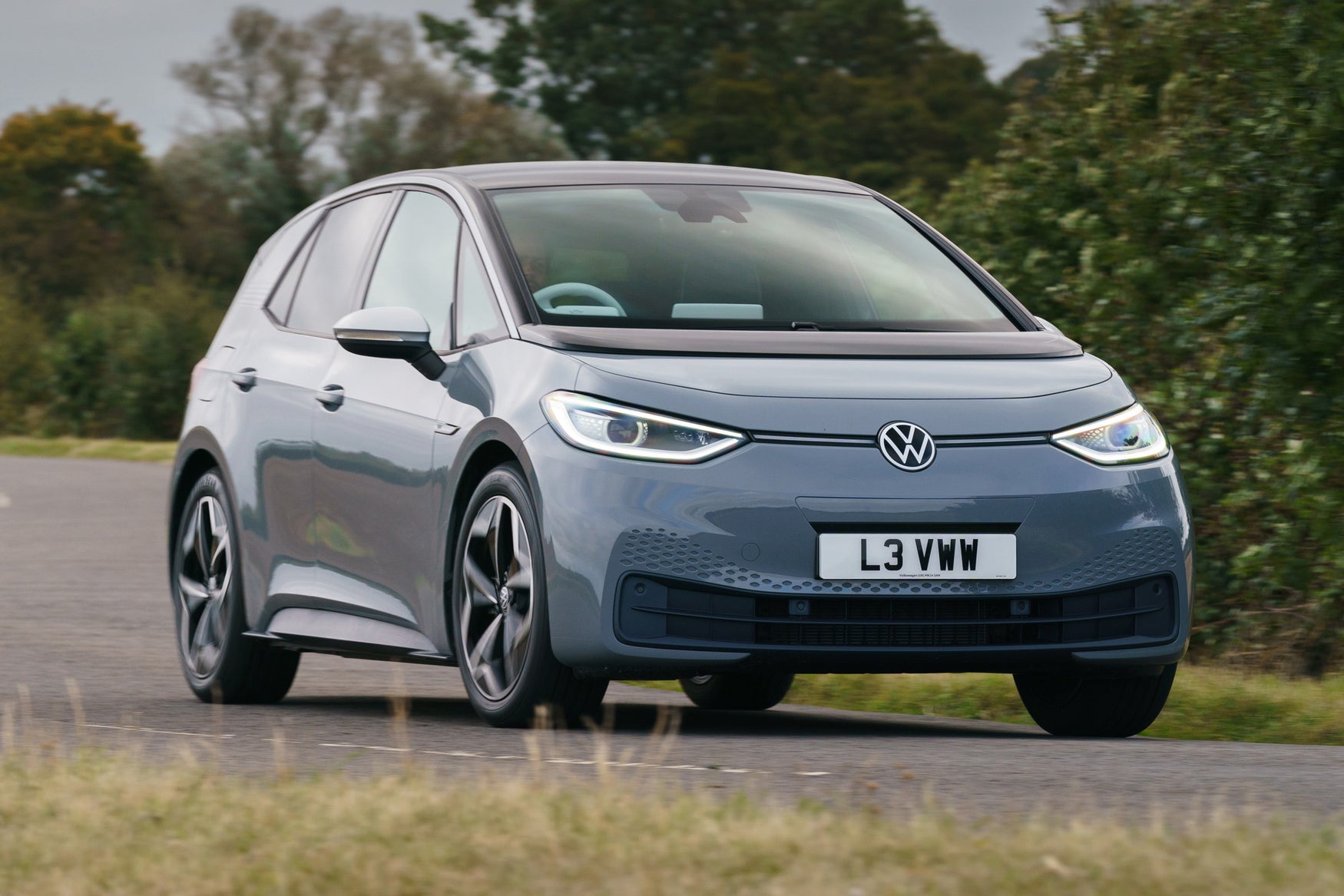 Brand new cars that are free to tax
Hallelujah, there's still a way to be exempt from road tax altogether – buy an electric car. In some respects, you'll be a pioneer – electric cars still make the most sense if you have somewhere you can charge one at home. Not just because it is more convenient but also because you can charge the car as you sleep, reaping the rewards of lovely off-peak electricity charges.
If you're giving the idea genuine consideration, bear in mind that electric cars are at their least efficient on the motorway and best in town. If you have a regular long drive of more than 100 miles, we'd also advise checking what kind of charging infrastructure you can fall back on – one lonely charger (that's already in use at a service station) won't cut it if you're in a rush to get somewhere.
While EVs are still a relative rarity, sales are growing quickly and all the big manufacturers offer at least one electric model. In the UK, petrols and diesel new car sales are set to be banned in 2030.
Cars registered between 2001 and 2017
Not too long ago, the tax system was a lot simpler, cars were charged according to their CO2s and you paid the same rate every year. Sure, there were parallel charging structures – one for petrols and diesels, the other for 'alternatively' fuelled cars – but that was as complicated as it got.

It was less stringent than the current system so cars that produced 100g/km or less qualified for free road tax – so a tiny city car would pay no more than an electric model like the Nissan Leaf. Even gas guzzlers got off comparatively lightly, paying no more than £580 a year, slightly more if you decided to break up the payment in monthly instalments.
Road Tax for cars registered between 1 March 2001 and 31 March 2017
The below rates are for the 2021-2022 tax year
Vehicle Excise Duty Band
A
B
C
D
E
F
G
H
I
J
K*
L
M
Co2 emissions
Up to 100
101 to 110
111 to 120
121 to 130
131 to 140
141 to 150
151 to 165
166 to 175
176 to 185
186 to 200
201 to 225
226 t0 255
Over 255
Standard rate
£0
£20
£30
£130
£155
£170
£210
£250
£275
£35
£340
£585
£600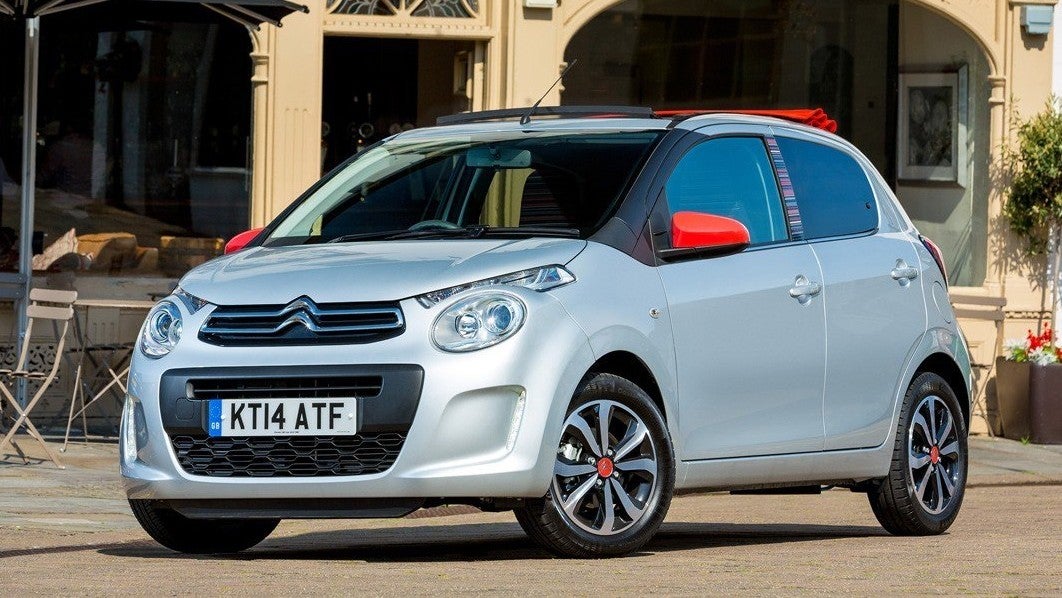 What pre-March 2017 cars qualify for free road tax?
If you're looking for cheap motoring and don't mind buying a car that's several years old, you could do a lot worse than buying a car that was registered before March 2017 and produced CO2 emissions of less than 100g/km – a car like the Citroen C1. It'll qualify for free road tax thanks to its tiny 1.0-litre engine and, for the same reason, it'll cost buttons to fuel, insure and it won't be subject to city tariffs like London's ULEZ. There's little to go wrong and £5,000 buys you an extremely clean example straight from the heycar classifieds and with a warranty. It's an ideal car if you've just passed your test.
Cars registered before 2001
2001 seems like a long time ago – Brit Pop was making way for hip-hop in the charts, Blair led a Labour government and baggies were the dominant force on the trouser scene, oh, and road tax was cheap with a capital C if you drove a gas guzzler. Whether you drove a 1.6-litre four-cylinder, 4.0-litre six, 5.0-litre V8 or a 6.0-litre V12, road tax would cost you no more than £270 – or about £460 in 2021 money. That said, the opposite was true for thrifty small cars – an engine of 1.5-litre or less meant you paid £165 – a steep £280 if you take account of inflation.
Road Tax (VED) bands and rates for cars registered before 1 March 2001
The below rates are for the 2021-2022 tax year
Engine size
1549 and below
Above 1549cc
Your Road Tax questions answered
What older cars qualify for free road tax?
Cars that were registered between 1 March 2001 and 31 March 2017 that produce 100g/km CO2 or less are completely free to tax. Models include city cars such as the Volkswagen Up and Citroen C1 as well as small cars like the Ford Fiesta fitted with a tiny 1.0-litre EcoBoost petrol engine.
Do any new cars qualify for free road tax?
Electric and hydrogen cars (which produce no CO2 emissions) are 100% free to tax. Hydrogen cars are thin on the ground and expensive to buy, but electric models are abundant and, because none of them produce CO2s, you can choose from small cars, big cars and even SUVs – the Renault Zoe, Tesla Model S and Audi e-tron are some of our favourites.
How do you qualify for free road tax?
As well as zero-emissions cars and cars registered between 1 March 2001 and 31 March 2017 that produce 100g/km CO2 or less, you'll also be exempt from paying road tax if you're on the Motability Scheme or you drive a historic vehicle (one that is at least 40 years old).
How did the system change in 2017?
From 1 April 2017, all new cars are taxed against three new VED bands - zero, standard and premium - with taxation calculated on a combination of emissions and the list price of the vehicle.
This means that only cars that emit zero CO2 and cost less than £40,000 qualify for zero VED. The majority of petrol and diesel cars will pay a standard rate of £140 a year, while hybrids will pay slightly less, £130 per year.
As well as new VED bands, the government introduced new first year rates, which are calculated on the CO2 emission levels. Most family car buyers pay between £100 - £160 for the first year rate, while the most polluting cars (255g/km+ of CO2) pay as much as £2000. All cars registered before April 1 2017 continue to be taxed against the old CO2 emission levels (see tables above).
Hybrid buyers were among the hardest hit by the changes, having to pay road tax for the first time. Not quite as much as petrol or diesel cars, instead, but a new first year rate was introduced and there's an ongoing yearly charge after that.
Do disabled drivers get free road tax?
You can get a 50% reduction in vehicle tax if you get the PIP standard rate mobility component. The vehicle should be registered in the disabled person's name or their nominated driver's name. You cannot get a reduction for getting the DLA lower rate mobility component.
To apply, you will need:
a letter or statement from the Department for Work and Pensions that shows your PIP rate and the dates you're getting it
the vehicle log book (V5C)
a V10 form
an original MOT or GVT certificate (if your vehicle needs one)
a cheque or payable order (made out to 'DVLA, Swansea') for 50% of the full rate of car tax for the vehicle
an insurance certificate or cover note (if you live in Northern Ireland)
Reviews of more cars with cheap road tax
Ford Fiesta
1.0 EcoBoost Titanium 5dr
Richardson Ford Driffield

Yorkshire, YO256SY
PCP: £167.15/mo
Representative example: Contract Length: 36 months, 35 Monthly Payments: £167.15, Customer Deposit: £1,607.00, Total Deposit: £1,607.10, Optional Final Payment: £4,869.95, Total Charge For Credit: £1,613.30, Total Amount Payable: £12,327.30, Representative APR: 7.9%, Interest Rate (Fixed): 7.9%, Excess Mileage Charge: 3ppm, Mileage Per Annum: 10,000
Ford Fiesta
1.0 EcoBoost 125 Active X 5dr
Bristol Street Motors Ford Cheltenham

Gloucestershire, GL510SJ
PCP: £170.87/mo
Representative example: Contract Length: 36 months, 35 Monthly Payments: £170.87, Customer Deposit: £1,762.00, Total Deposit: £1,762.50, Optional Final Payment: £6,345.00, Total Charge For Credit: £2,337.95, Total Amount Payable: £14,087.95, Representative APR: 9.9%, Interest Rate (Fixed): 9.48%, Excess Mileage Charge: 4ppm, Mileage Per Annum: 10,000
Ford Fiesta
1.1 Zetec 3dr
TrustFord Belfast - Newtownards Rd

Down, BT43LG
PCP: £153.17/mo
Representative example: Contract Length: 36 months, 35 Monthly Payments: £153.17, Customer Deposit: £1,237.00, Total Deposit: £1,237.50, Optional Final Payment: £3,627.00, Total Charge For Credit: £1,975.45, Total Amount Payable: £10,225.45, Representative APR: 12.9%, Interest Rate (Fixed): 12.14%, Excess Mileage Charge: 4ppm, Mileage Per Annum: 10,000