Should I buy a new car?


Buying a car is a huge decision, arguably the second biggest you'll make if you're already a homeowner.
But, before you choose between different makes and models, you first need to make an even bigger decision — whether to buy a new or used car.
A new car would be a model that's either ordered and built for you, to your specification, or ordering one that hasn't been registered yet. Read on to find out the pros and cons of a new car and some advice to help you get the best deal.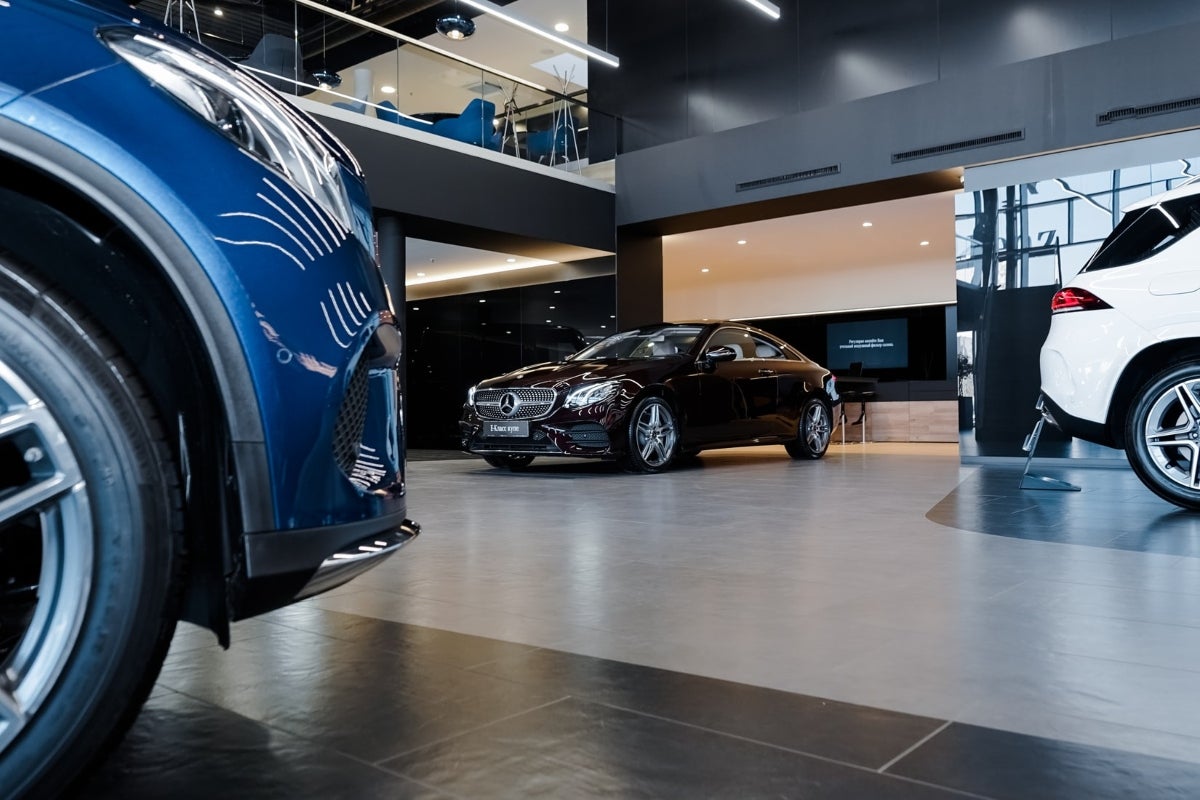 Pros and cons of buying a new car
One of the biggest advantages when it comes to buying a new car is that you can spec it any way you want. That means if you want a green car with a panoramic roof and 20-inch wheels, you can build a new car to that exact specification much more easily than you'd be able to find one on the used market.
Secondly, there's no previous owner's history to worry about on a new model. So, once you've found your magical, green dream car — all that you need to worry about is insuring and taxing it (among a few other things). No need to worry about whether it's got outstanding finance or has big gaps in its service records.
Thirdly, you'll get a full warranty, which can be as much as seven years on some models as well as any deals that are on offer at the time of purchase — free servicing, for example. Finally, for the pros, newer cars offer more advanced tech — especially in areas like safety, security and fuel economy. That means, even when your car's a few years old, you should still be using fairly up-to-date technology — which could bring down the cost of maintaining the car.
What about the cons of a new car? Well, you're probably expecting this one, but the biggest hurdle to buying a new car is cash. As with all things in life, the newer something is, the more expensive it usually is — even on finance. This goes double if you're looking at an electric vehicle (EV) because the price of new EVs will include the Research and Development (R&D) costs.
A new car's value will also tumble the moment it becomes yours. That means if you were to sell it immediately, you'd get a lot less back than what you paid for it originally.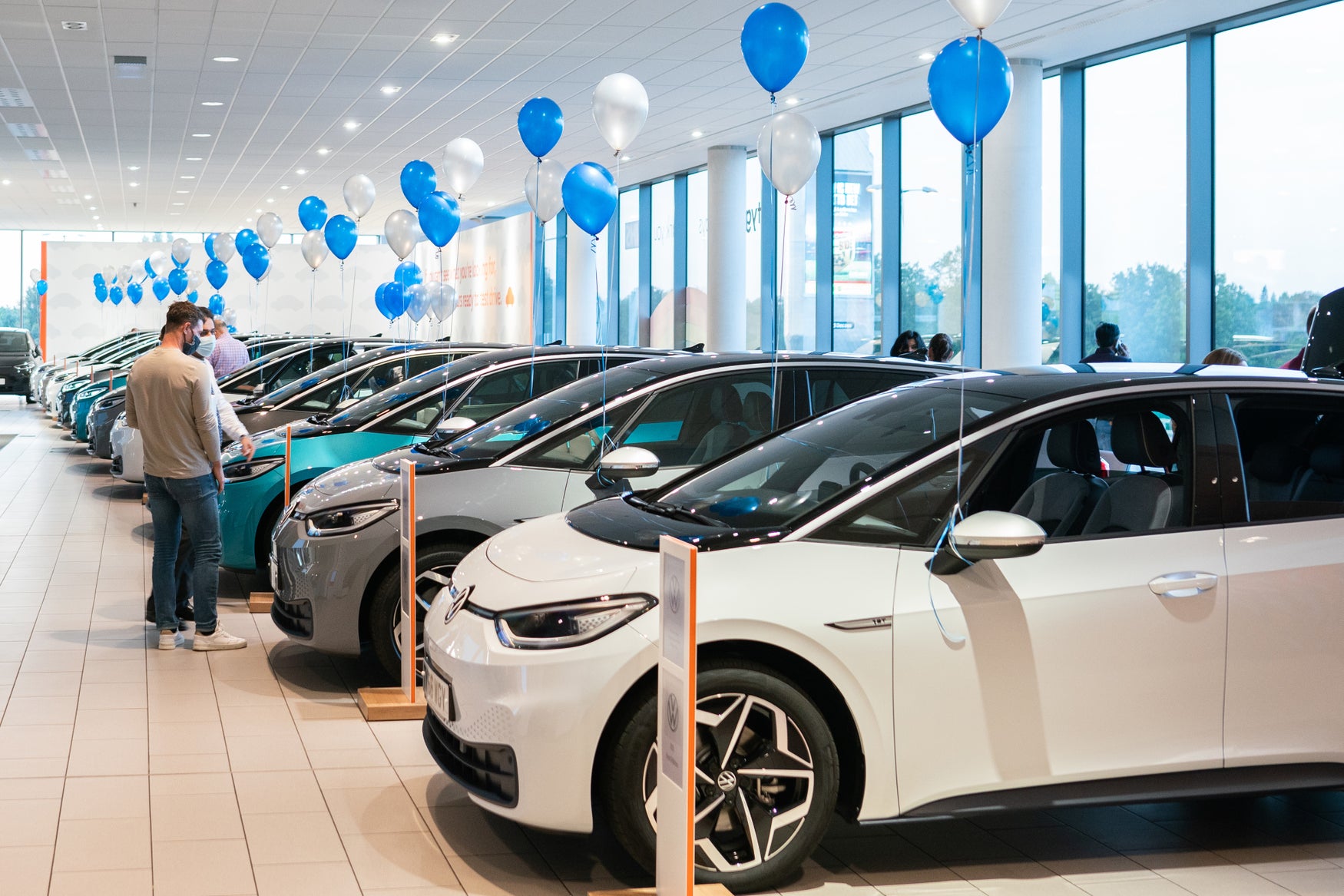 Nearly-new cars
If you're after some middle ground between the high price of a new car and not quite wanting to look at the used market, a nearly-new car could be right for you.
A nearly-new car would be a model that's up to three years old, though in most cases it's only a few months old and has very low mileage. In fact, a pre-registered car might be right up your street.
What's a pre-registered car?
A pre-registered car is often quite new with minimal mileage. There's no age limit on pre-reg cars, but typically they'll be less than six months old and have less than 500 miles on the clock. What's the catch, though?
There isn't one actually. In short, a pre-reg model (also called 'ex-demo' or 'delivery miles only') is one that's been registered by a dealer or trader with the DVLA so it gets assigned a registration number. This is different to buying a brand new car because new cars are only registered once they've been bought. If it has a V5C logbook, it's been registered and cannot be advertised or described as new.
There are various reasons why a dealer might do this, but the most common is to boost their sales figures at the end of a month or quarter to meet their target set by the manufacturer, which earns the dealer a bonus.
This gives you all the benefits of a new, modern car, but takes away a good chunk of the cost. However, there are a few downsides to note.
These include an extra name (the dealer's) on the registration document – which will lower the car's resale value. It also restricts your choice. With that said, car dealers are good judges of what the market wants so you shouldn't end up with something unusually specified if you buy a pre-reg vehicle.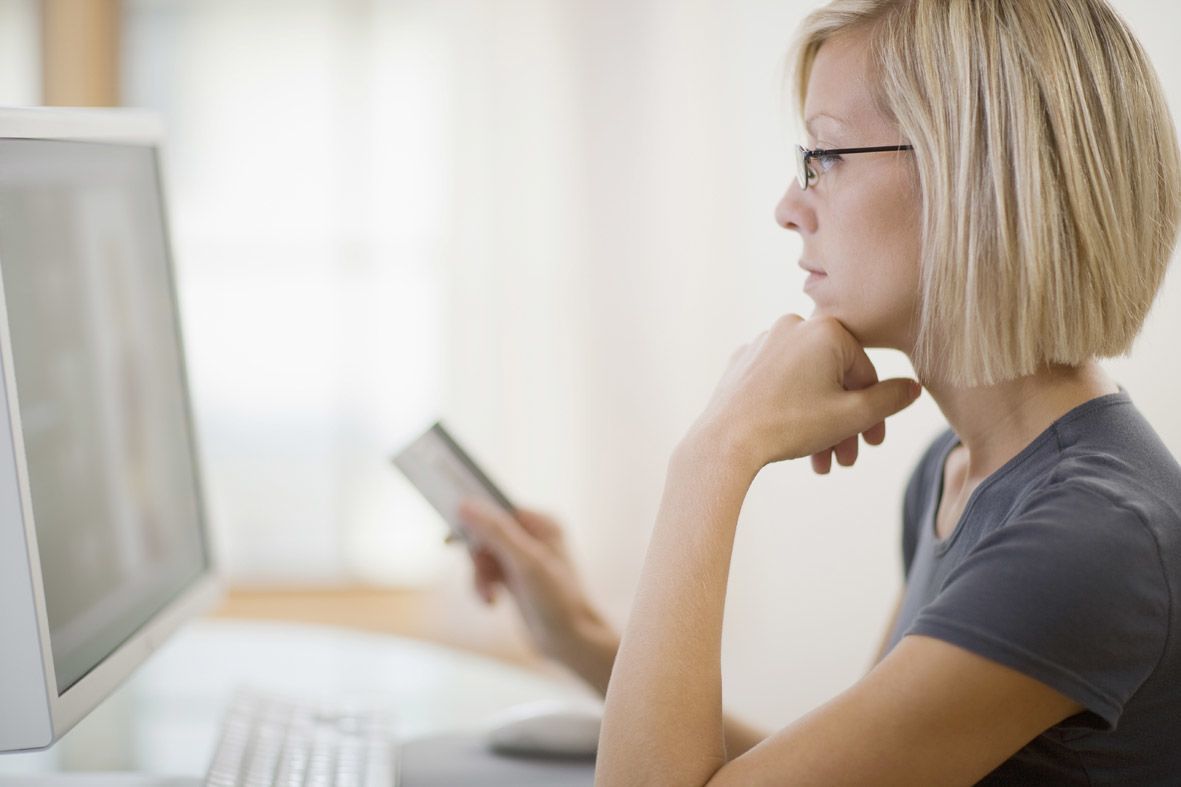 Tips on buying a new car
Choose the right time to buy a new car. Dealers have targets to meet, which are usually based on quarterly sales. This makes the end of March, June, September and December a good time to buy. They need to shift cars so will be much more willing to negotiate. Similarly, convertibles are more desirable in the summer — so there might be better bargains to be had in the winter months.
Find out when new models or face-lifted, existing models are due out. Dealers will want to shift old stock as quickly as possible, so will be more likely to offer you a deal. Likewise, don't buy a new model straight away. If you wait until there's less buzz around a new model launching, you'll probably get a better deal.
Before you start browsing for a new car, ask yourself about your essential requirements. Do you need something very economical? How much space do you need? Can it handle motorway journeys without struggling? Do you want petrol, diesel, hybrid or electric? Does it need to tow a caravan or trailer?
Consider insurance and tax before you put any money down. You don't want to buy a big, beautiful £40k+ SUV for your family, only to discover you need to pay an additional £335 per year on top of the standard rate tax for the first five years. Likewise, get some insurance quotes so you know all about future expenditure and can then budget accordingly.
Know your consumer rights. If your new car develops a problem and you bought from a dealer, you have some rights under the Consumer Rights Act. It must be of a satisfactory quality, fit for purpose and as described.
You also get 14 days after you buy something you haven't seen in person (unless it's bespoke). The cooling-off period starts the day after you receive your order, and there doesn't need to be anything wrong with the item for you to be entitled to a refund. But this doesn't apply to a private seller, only a business — like a dealer.
All Kia models come with a seven-year warranty as standard. While Tesla doesn't have engines to worry about, the eight-year warranty (or 150,000 miles, whichever comes first) covers the battery and drive unit. The standard New Vehicle Limited Warranty covers four years or 50,000 miles, whichever comes first. MG offers a 150,000-mile warranty, which covers the audio/navigation unit. But faulty bodywork or paint (as a result of improper manufacturing) will only be covered for three years or 60,000. Consumable parts like clutches and brakes are only covered for one year or 12,500 miles, and the battery is covered for three years.
Finance packages, like PCP, are great if you're looking for a new car with a fresh warranty but you can't afford the entire cost upfront. PCP cleverly split new car payments down into manageable monthly chunks, but you'll also be locked into making a sizeable monthly payment for several years — so don't make the decision lightly or without going through the figures first.
The best new car will be the one that suits your needs best. As cliche as that sounds, the perfect new car will be different for everyone and will be entirely dependent on what you want, i.e. a big diesel SUV for off-roading and carting the family around from A to B versus an electric city car with low insurance, tax and fuel costs.
Audi Q2
35 TFSI Black Edition 5dr S Tronic
Manufacturer Approved
Harwoods Audi Crawley

Sussex, RH107ZJ
PCP: £494.87/mo
Representative example: Contract Length: 36 months, 35 Monthly Payments: £494.87, Customer Deposit: £4,999.00, Total Deposit: £4,999.50, Optional Final Payment: £15,445.00, Total Charge For Credit: £4,434.95, Total Amount Payable: £37,764.95, Representative APR: 6.9%, Interest Rate (Fixed): 6.9%, Excess Mileage Charge: 8.38ppm, Mileage Per Annum: 10,000
Volvo XC90
2.0 B5P [250] Momentum 5dr AWD Gtron
Manufacturer Approved
Volvo Cars Poole

Poole, BH124LY
PCP: £684.28/mo
Representative example: Contract Length: 37 months, 36 Monthly Payments: £684.28, Customer Deposit: £6,718.00, Total Deposit: £6,718.50, Optional Final Payment: £19,423.00, Total Charge For Credit: £5,985.58, Total Amount Payable: £50,775.58, Representative APR: 6.9%, Interest Rate (Fixed): 3.54%, Excess Mileage Charge: 22ppm, Mileage Per Annum: 10,000
Volkswagen Polo
1.0 TSI 95 Match 5dr DSG
Vertu Volkswagen Knaresborough

Yorkshire, HG58PY
PCP: £220.31/mo
Representative example: Contract Length: 36 months, 35 Monthly Payments: £220.31, Customer Deposit: £2,309.00, Total Deposit: £2,309.25, Optional Final Payment: £8,458.00, Total Charge For Credit: £3,083.10, Total Amount Payable: £18,478.10, Representative APR: 9.9%, Interest Rate (Fixed): 9.48%, Excess Mileage Charge: 4ppm, Mileage Per Annum: 10,000