Should I buy a used car?


If you aren't fussed about driving something brand new, or don't have a budget that'll stretch to a factory fresh model — a used car could be the ideal solution.
This guide explains the pros and cons of buying a secondhand model, dealers versus private sales, buying a used car online and more.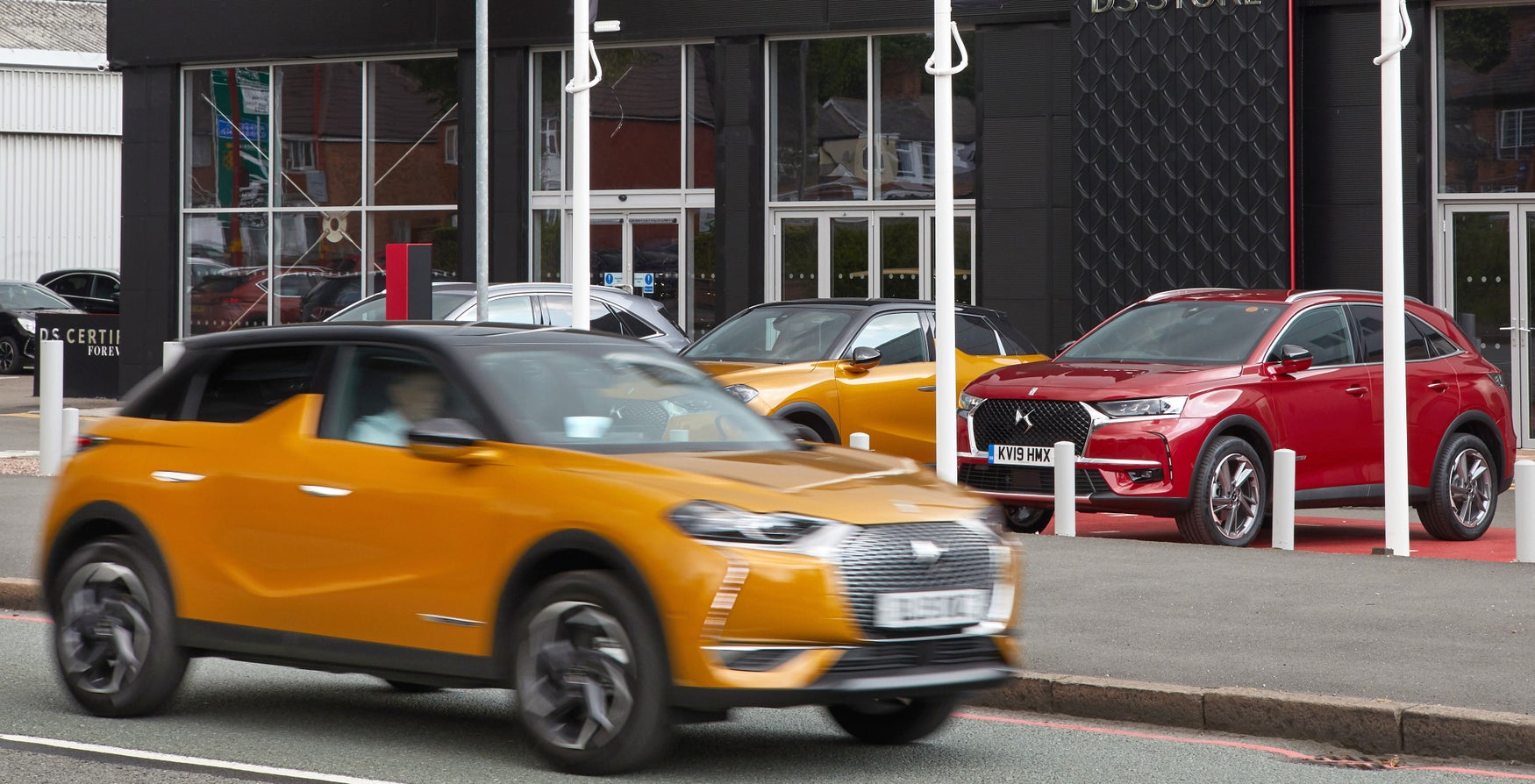 Pros of buying a used car
One of the biggest reasons for buying a used car is that there's a huge range of secondhand cars on the market. You may find that a previous-generation of a current model is better suited to your needs or budget. Alternatively, you might have your sights set on something that hasn't been around for a while.
Aside from the sheer amount of choice, buying a used car instead of a new car will mean you can spend less and avoid the financial hit of depreciation. New cars aren't just more expensive, they can also lose a fifth of their value as soon as they drive off the forecourt.
As for stretching your money further, you can buy a better version of a used model than you could for a new model. For example, a mid-spec Kia Picanto will cost you around £13,500. A used, three-year-old model in the same trim will cost around £9500 - leaving you with a bang-up-to-date city car and a good chunk of change for servicing, insurance and aftermarket upgrades (infotainment, security etc) if it needs any.
New car warranties are a huge plus seeing as they'll reduce the money you have to pay out to any potential issues, however, many used cars will have some remaining warranty left on them — depending on the brand and the age of the car. For example, Kia, MG and SsangYong models get a seven-year warranty, while Toyota, Hyundai, Subaru, Mitsubishi, Jeep, Alfa Romeo and Renault cars get a five-year warranty.
Used cars are often sold privately through their owners, but many are also traded in and sold on by used car dealers. If you're worried about dealing with a private sale, especially as you lose some of your consumer rights by buying privately, the best used cars are often those found within manufacturers' Approved Used schemes.
You'll pay more for them, but the customer experience isn't that far removed from buying new and you retain your rights for things like refunds and repairs should anything go wrong.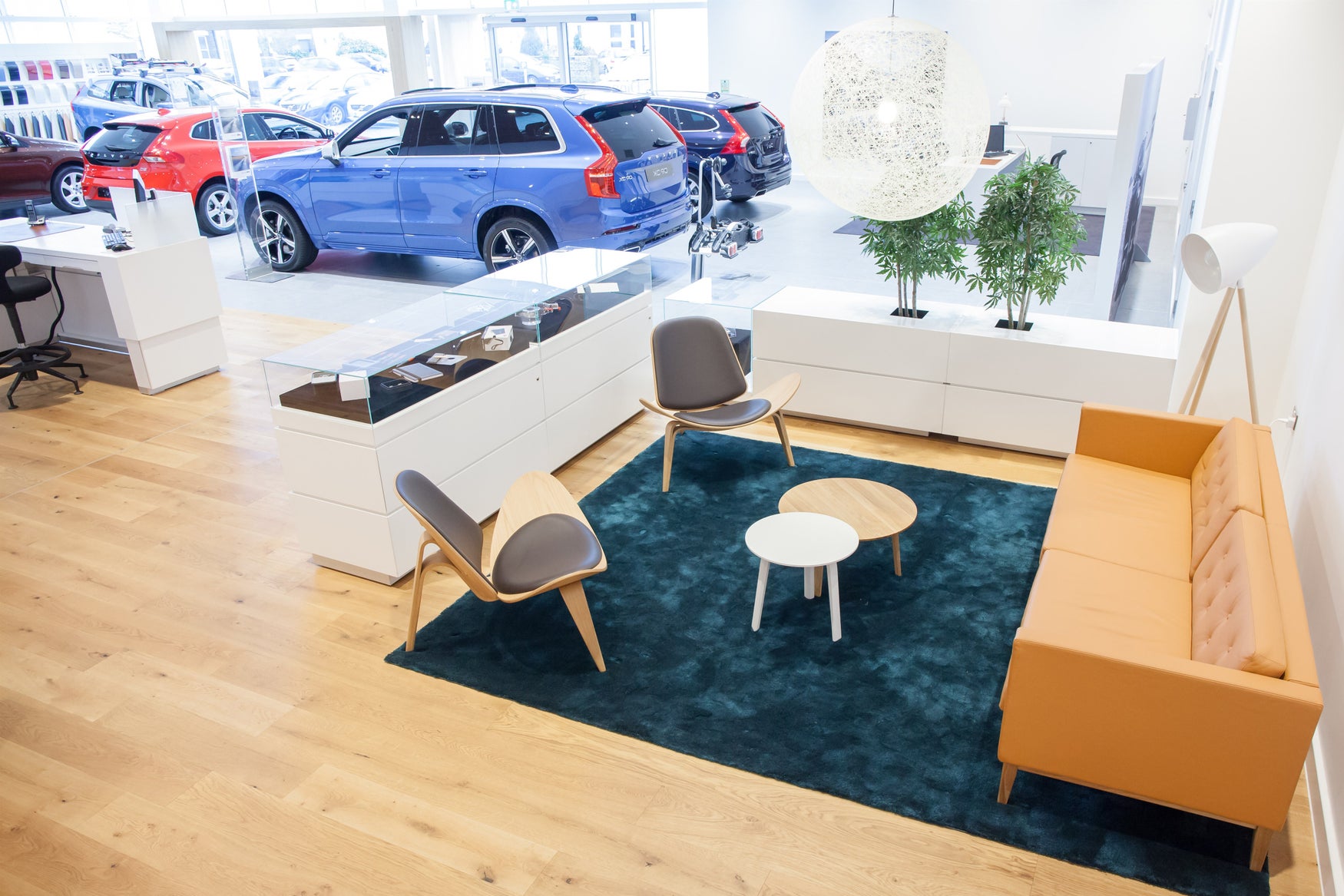 Cons of buying a used car
The biggest worry for most people when buying used is uncertainty about the car's history. Clocking, or tampering with the recorded mileage, is an ongoing issue. These could be hiding age-related issues that owners aren't aware of, especially with the majority of service and maintenance schedules being dependent on mileage.
A secondhand car may even have been previously written-off in an accident, without that being disclosed to you. Used cars with patchy service histories and MoT records are still commonplace, too.
Bear in mind that the older the model you choose, the more expensive the car's maintenance could turn out to be. The majority of cars over three years old are out of manufacturer warranty, but few warranties cover wear-and-tear items like brakes, clutches or tyres anyway — which are all components that will need to be replaced as the miles rack up.
Newer cars offer more advanced tech — especially when it comes to safety, security and fuel economy. An older car will have more maintenance costs tied to it, but it could also be significantly less fuel efficient, less secure and less safe if it's a considerably older vehicle. Less security and a lower safety score could even increase insurance prices.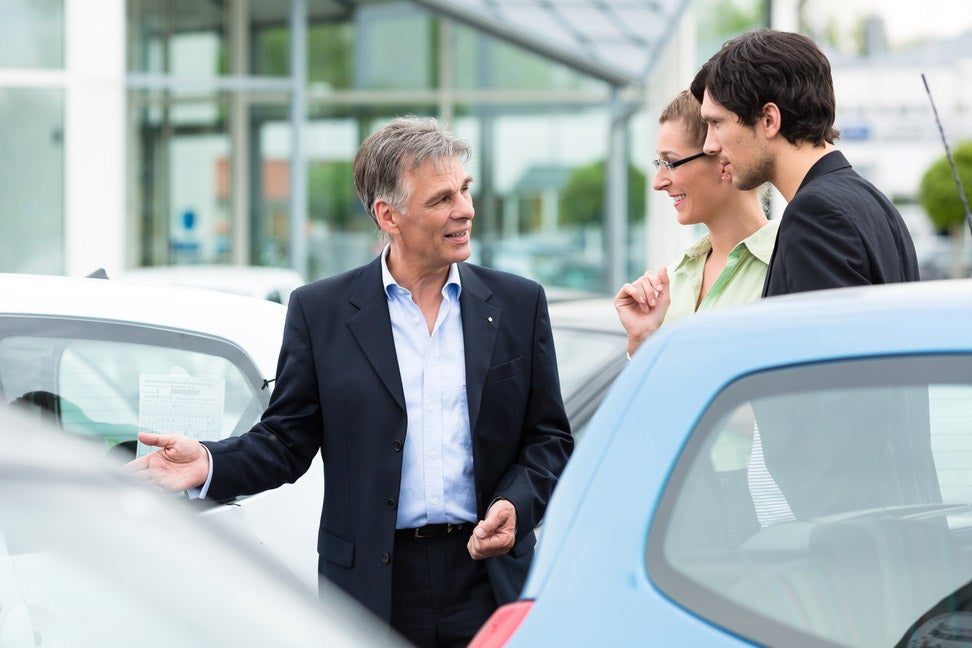 Where to buy a used car
There are a variety of ways to source a used car — including traders, dealers and private sellers. You can also buy in person or remotely (over the phone or online) so we'll break down all those options so you know which one best suits you.
Buying an approved used car from a franchised dealer is the most expensive option, but it's usually the most secure for a range of reasons. Firstly, the car should've been through a thorough check. Approved Used cars will almost always have a full service history and come with an aftermarket warranty (around 12 months is common).
If you're not very sure-footed about shopping for and buying a secondhand car, a dealer is the best place to start as buying privately often requires more car knowledge.
A trader can range from a single person buying and selling cars on their driveway to a franchised dealer. It's important to understand the difference between a trader and a dealer because you'll get less aftersales support with a trader, for example, but prices will be lower as they have less overheads (staff, facilities etc) to cover.
Generally, the bigger the business, the higher the costs. If you want a used car with the least amount of potential hiccups, a franchised dealer or independent garage is best.
Another key point to consider is that all traders and dealers legally have to comply with the Consumer Rights Act. That means if your newly-bought used car develops a problem and you bought it from a dealer, it must be of a satisfactory quality, fit for purpose and as described. Otherwise you're entitled to a refund, replacement or repair. However, private sales only have to be as described.
Buying privately
You'll typically get the lowest price if you buy from a private seller, especially as there's more room for negotiating. Cars sold privately are 'sold as seen', though — so you'll have very little legal comeback if things go wrong.
Buying privately also gives you the opportunity to meet the previous owner and ask some questions, like why they're selling the car, how it's been used etc. However, cars sold privately won't have been through a rigorous vehicle health check — so you'll need to do more checks yourself to make sure everything is up to scratch.
Remember to check the car comes with both keys, all the documents, a full service history and you've checked the MoT history for things like mileage discrepancies. Paying for a history check is also a good idea as it will pick up on things like outstanding finance.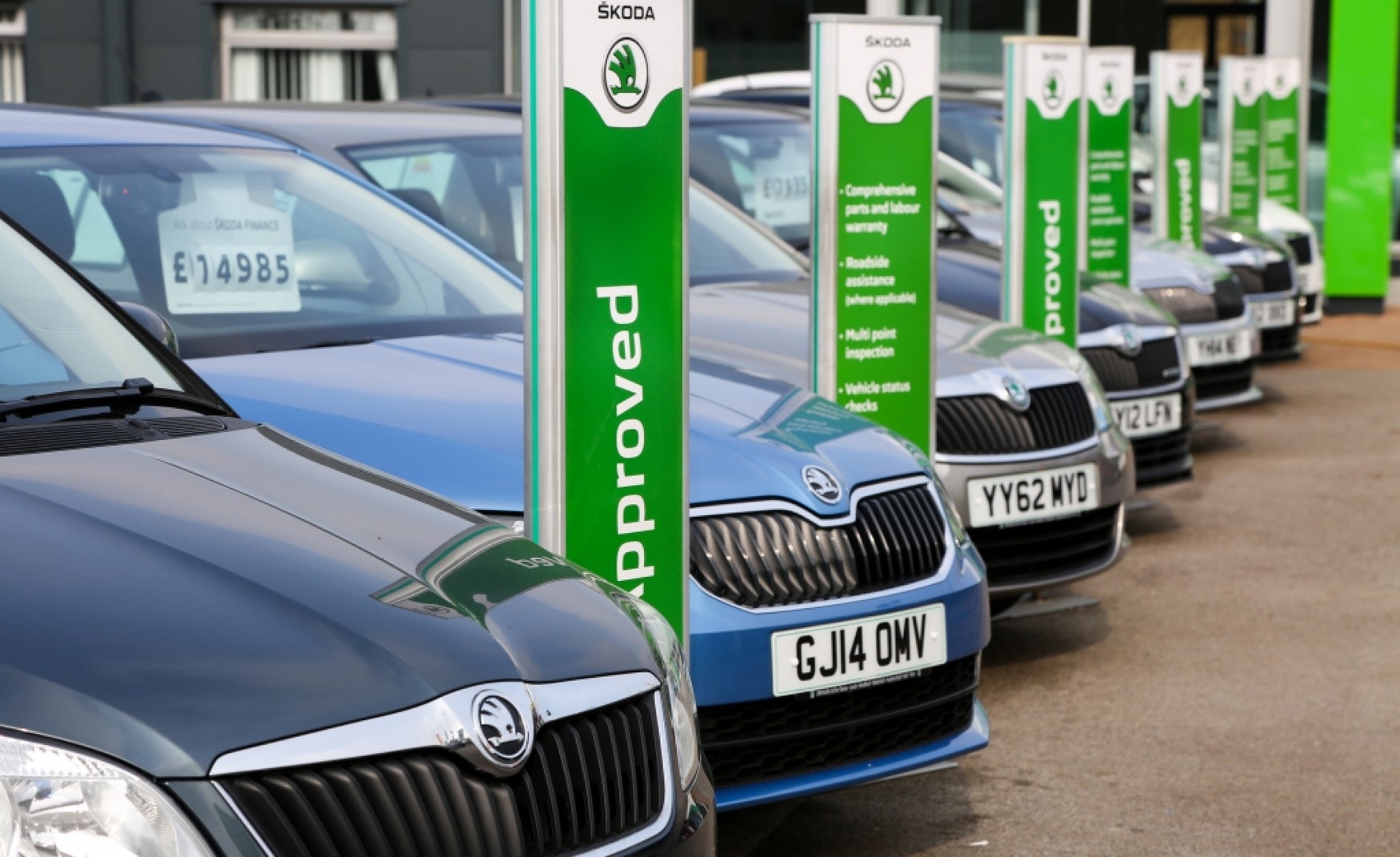 Buying a car online
Online shopping grew astronomically more popular during the Covid-19 pandemic due to shops being closed, and this doesn't exclude cars. You might think buying a car online is crazy (what about test driving?!) but it's actually a process that's been made much better in recent years.
While online auctions sites like eBay are ever popular, dealers themselves remotely sell cars — with the entire process being completed over the phone, online or a mix of both. If you buy a car online that's a long distance away and you can't collect it yourself, there are a number of transport companies that will deliver it to you for a reasonable cost. Some dealers or businesses will also deliver the car to you for a fee.
Online car buying sites are also worth a look. heycar, for example, only partners with selected dealers and only lists vehicles that are under eight years old, have fewer than 100,000 miles on the clock and come with a warranty.
You also get a 14-day cooling off period after you buy something you haven't seen in person (unless it's bespoke). The cooling-off period starts the day after you receive your order, and there doesn't need to be anything wrong with the item for you to be entitled to a refund. But this doesn't apply to a private seller, only a business — like a dealer.
March and September are the peak months for sales of new cars due to the registration plate changing. That means dealers will have lots of used cars to sell (mostly from traded in vehicles), which puts you in a strong position to negotiate and buy. Much like motorbikes, convertibles and camper vans also sell very well in summer due to the sunny weather — so avoid buying in the hotter months if you're in the market for a used convertible or the like.
Check the tyres for damage and make sure they have enough tread left (1.6mm is the legal minimum). Try the electrics (windows, radio, lights etc) and ensure that the aircon works. Have a look at the mileage to make sure it aligns with the condition of the car, very worn seats on a 20k-mile car should be a warning sign. We recommend you pay for a history check on the car, too.
Haggling isn't just reserved for your grandma at her local charity shop. That's right, in some cases, haggling could save you a significant amount of money on a used car. Private sellers don't have sales targets to hit so you'll have more luck getting discounts from them. That said, asking a dealer to chuck something in for free might get you a free of cost service or some floor mats. Remember to be polite and friendly, too, the worst than can happen is they say no. You may not get much, but it would be better than 5p off a £1.50 trinkets jar.
Audi Q3
35 TDI S Line 5dr S Tronic
Manufacturer Approved
Marshall Audi Oxford

Oxfordshire, OX42HW
PCP: £404.96/mo
Representative example: Contract Length: 36 months, 35 Monthly Payments: £404.96, Customer Deposit: £4,185.00, Total Deposit: £4,185.00, Optional Final Payment: £14,477.50, Total Charge For Credit: £4,936.10, Total Amount Payable: £32,836.10, Representative APR: 8.9%, Interest Rate (Fixed): 8.88%, Excess Mileage Charge: 9.6ppm, Mileage Per Annum: 10,000
Audi Q2
35 TFSI S Line 5dr S Tronic
Manufacturer Approved
Marshall Audi Oxford

Oxfordshire, OX42HW
PCP: £318.29/mo
Representative example: Contract Length: 36 months, 35 Monthly Payments: £318.29, Customer Deposit: £3,374.00, Total Deposit: £3,374.25, Optional Final Payment: £12,002.50, Total Charge For Credit: £4,021.90, Total Amount Payable: £26,516.90, Representative APR: 8.9%, Interest Rate (Fixed): 8.88%, Excess Mileage Charge: 8.38ppm, Mileage Per Annum: 10,000
MINI Hatchback
1.5 Cooper Exclusive II 5dr
John Clark MINI Aberdeen

Kincardineshire, AB123JG
PCP: £334.33/mo
Representative example: Contract Length: 36 months, 35 Monthly Payments: £334.33, Customer Deposit: £3,178.00, Total Deposit: £3,178.50, Optional Final Payment: £9,929.00, Total Charge For Credit: £3,619.05, Total Amount Payable: £24,809.05, Representative APR: 8.9%, Interest Rate (Fixed): 8.54%, Excess Mileage Charge: 4ppm, Mileage Per Annum: 10,000