What is an electric car?

Written by
Russell Campbell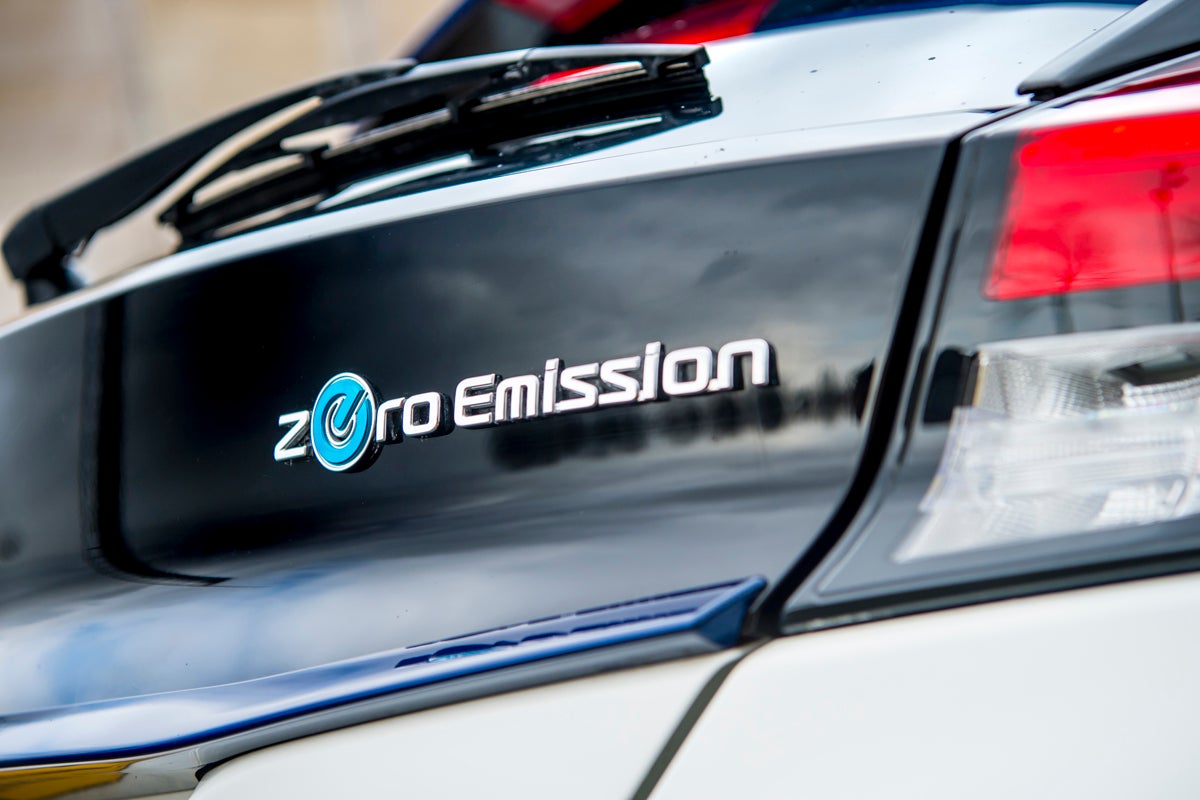 An electric car (or EV for short) is a car that runs on electricity stored in a battery that you charge either at home or using an on-street charger. Electric cars are seen as the future of mobility because they produce no localised engine emissions helping improve the air quality in our towns and cities.
The UK government has pledged to bring forward a ban on the sale of petrol, diesel and hybrid cars from 2040 to 2030 bringing, in line with the likes of Germany, Ireland and the Netherlands. Electric cars are seen as key to making the UK carbon neutral by the middle of the century.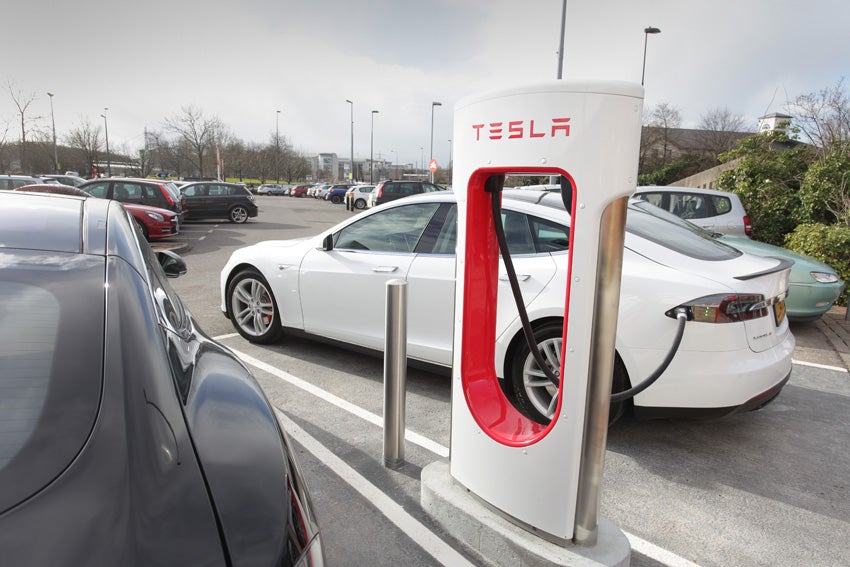 Driving an electric car
In many ways, driving an electric car is exactly the same as driving a petrol or diesel car. You still get a steering wheel, pedals and a gear shifter.
Probably the first thing that sticks out is how quiet they are. An electric car's motor doesn't roar into life like a petrol or diesel engine when you turn it on – there's no noise. Instead, you usually get a light on the dash saying 'Ready' or words to that effect which might be accompanied by a warning tone when it switches on.
That lack of noise continues as you get underway. Electric cars are so quiet that an EU rule brought in in 2019 means they have to be fitted with a noise-emitting device to warn pedestrians they're approaching.
Aside from the lack of noise, electric cars are notable for how easy they are to drive. Electric cars produce maximum torque immediately so you get instant acceleration the minute you push your foot on the accelerator.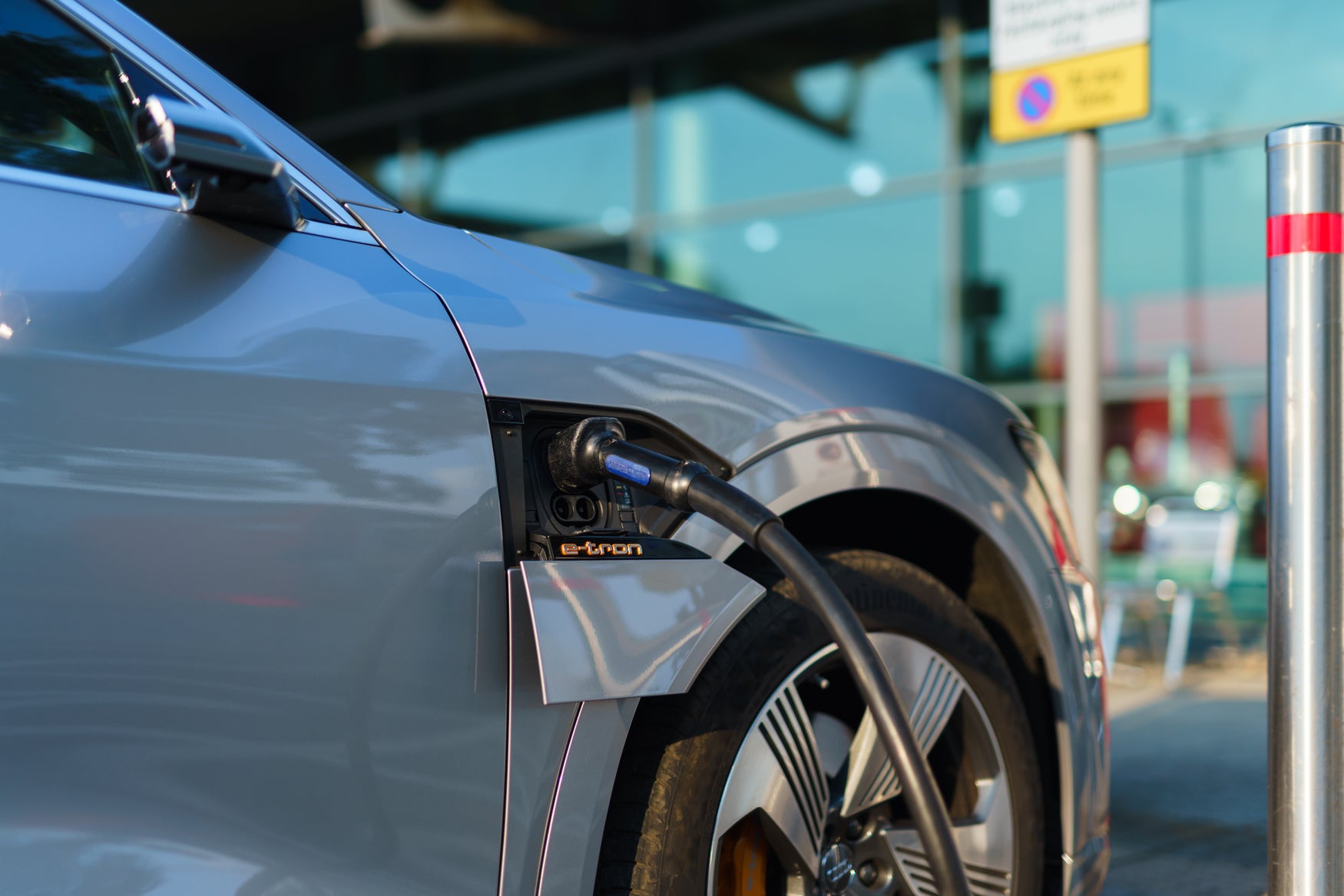 This low-down urge means that electric cars can get away with having only one gear, although some have more – the Porsche Taycan has a two-speed gearbox – so they drive like their automatic. The linear way they accelerate is comparable to the feeling you get when an electric train builds speed.
Regenerative brakes are another feature you'll need to get used to. Regenerative brakes help recharge an electric car as it slows to a stop, which is one of the reasons they're more efficient in town – where you do lots of stop-start driving – than on the motorway.
Regenerative brakes also mean you can drive most electric cars using the accelerator pedal alone, the minute you take your foot off the pedal the car starts slowing. Often you can adjust the severity, so it loses speed gradually or with a force comparable to pressing the brakes. In theory, sudden stops are the only time you'll need to use the actual brakes.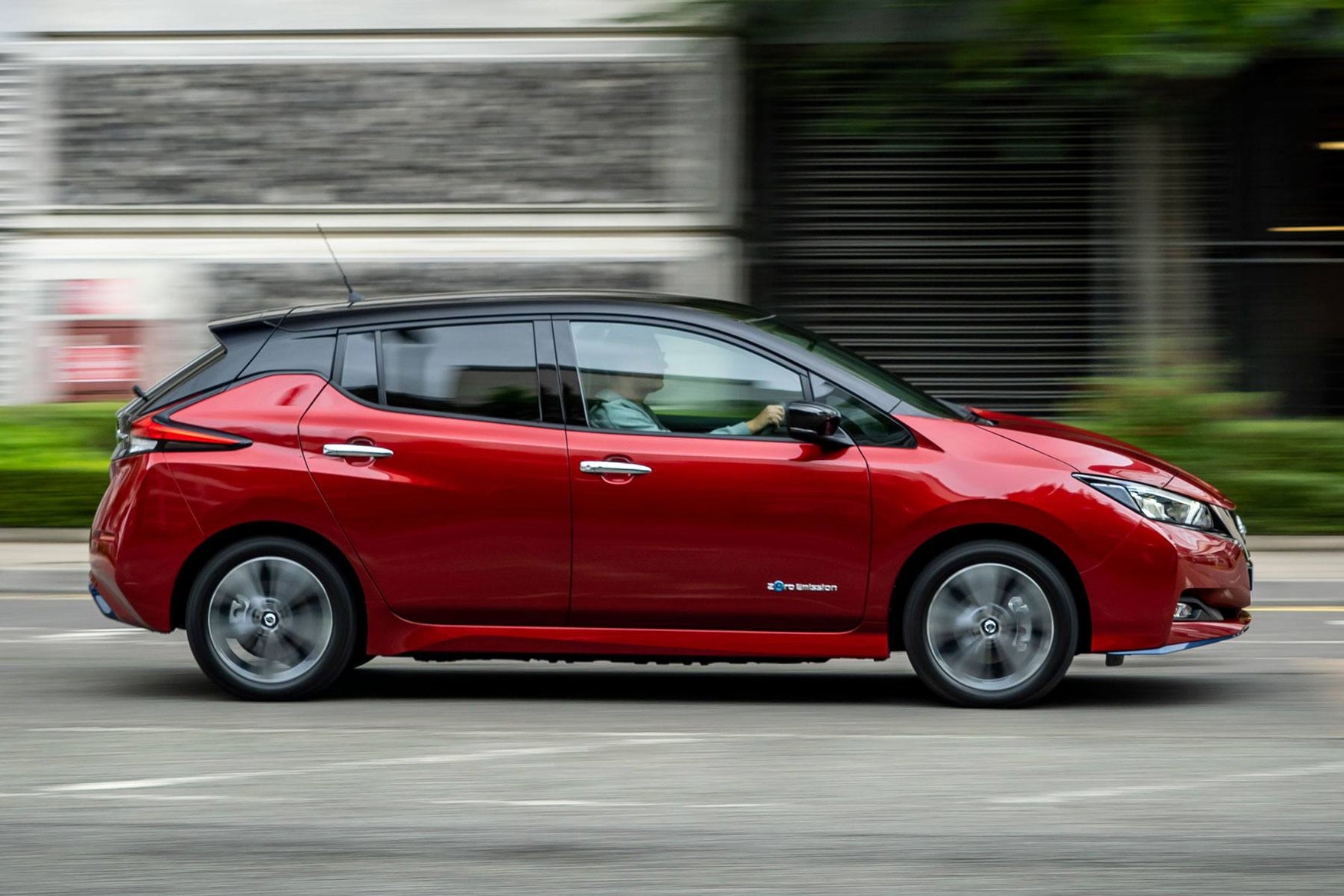 Charging an electric car
If you're buying an electric car there's a good chance you'll have somewhere to charge it at home with access to electricity and, ideally, off-road parking. Charging your car at home makes lots of sense.
First of all, it's very convenient. Okay so electric cars take longer to refuel (well, recharge) than an ICE car but what can be handier than plugging it in at home and starting every day with a full battery?
Charging your car at home is also a lot cheaper than using a public charger and means you can take advantage of off-peak electricity charges.
Take a standard Volkswagen ID.3 – it has a range of 205 miles and costs a little over £2.00 to fully charge verses about £50 for a Volkswagen Golf with a 400-mile range.
You can charge your electric car using a standard 2.3kW three-pin plug but, with a charge time of nearly 24hrs, it's not very quick.
A much better option is using a dedicated home charging point – they start from about £300 and the Office of Low Emissions will cover up to 75% of the cost up to £350. Home charging points produce between 3.7-7,4kW with charging times from empty ranging from about 7-15 hours.
If speed's your thing, you'll want to use a public charger, although it will cost more. Shell has some of the fastest chargers currently available in the UK producing 150kW at a cost of 39p per kilowatt-hour – so an ID.3 would cost about £20 to give a full charge in around 45 minutes.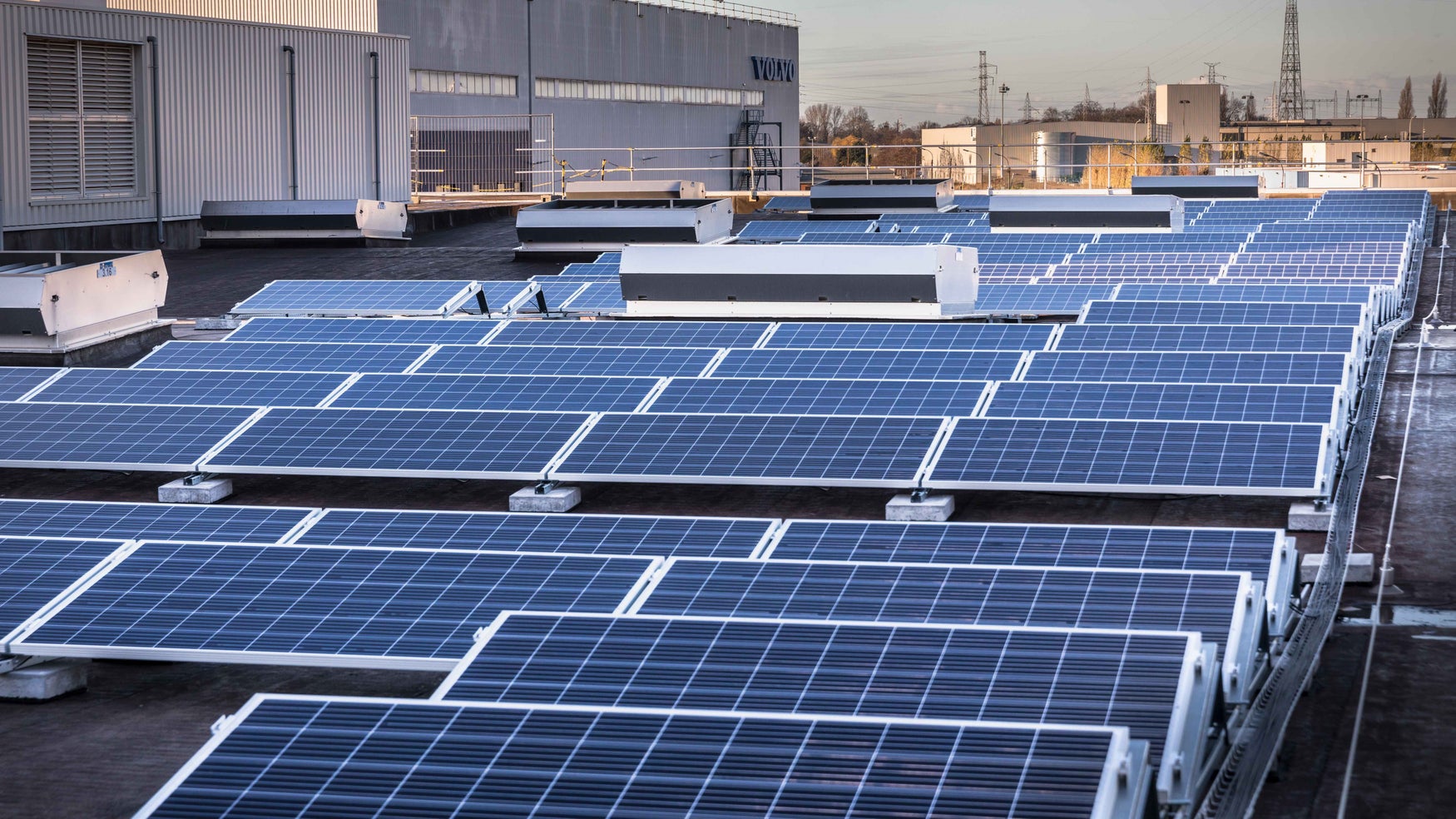 What is the benefit of driving an electric car?
The primary benefit of driving an electric car is that it produces no exhaust emissions so it makes cities a nicer place to live and a safer place to breath. Some of the UK's biggest cities have failed to meet EU targets on the harmful NO2 emissions produced by diesel vehicles and electric cars represent a big step towards achieving these targets.
While electric cars don't emit exhaust gases it's wrong to say they're completely clean. The electricity that powers them may be produced at fossil-fuel burning power stations rather than, say, a solar power station.
Batteries also have a big environmental impact. They tend to be produced in places like China which uses coal power stations. Meanwhile, the batteries themselves use precious metals like lithium which are expensive to extract from the earth.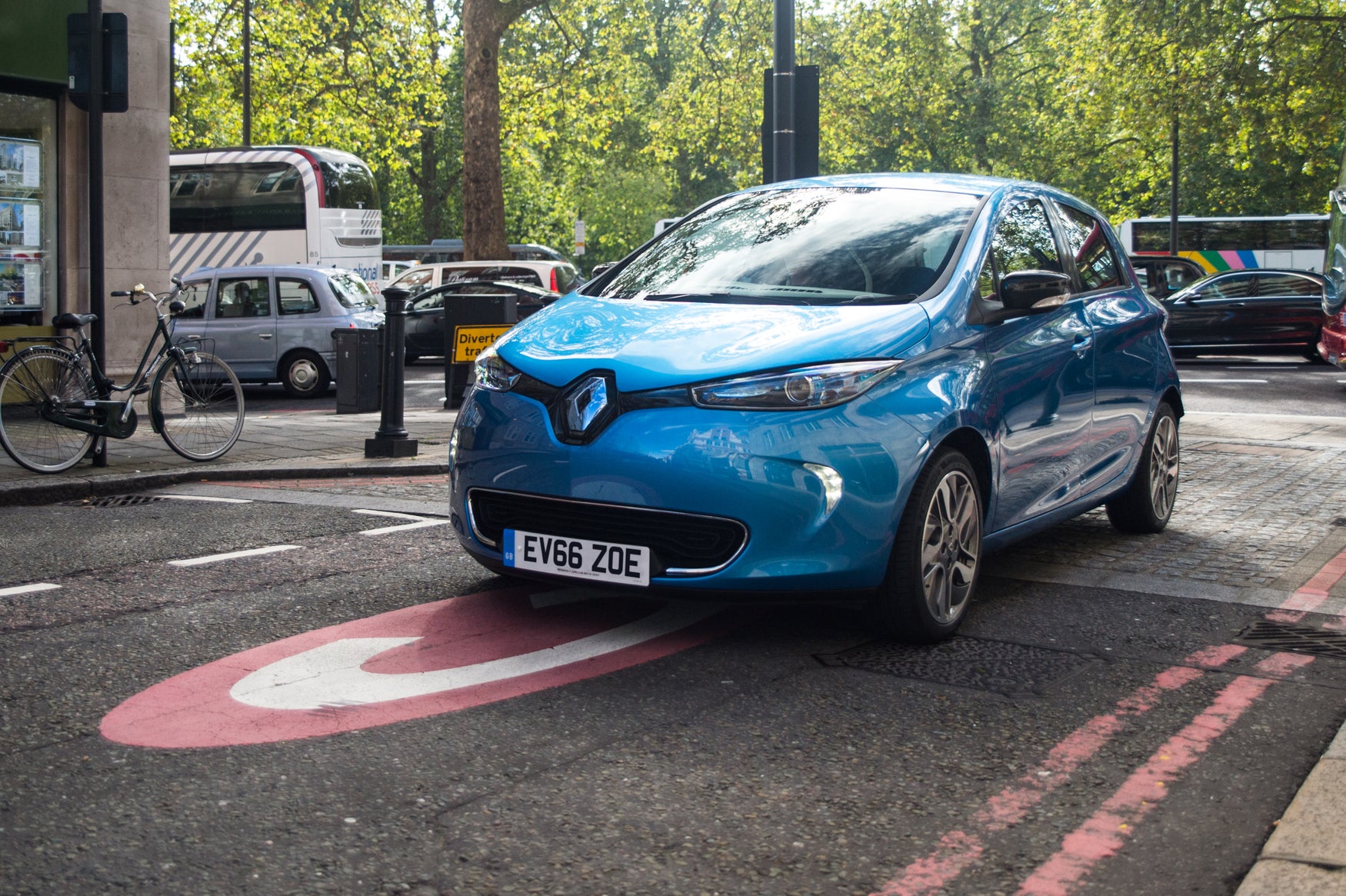 What is the benefit of owning an electric car?
Aside from being cheaper to run, cleaner and exempt from paying emissions tariffs, as well as road tax – electric cars should be a lot more reliable than a conventional petrol or diesel.
That's because they have far fewer moving parts – in a nutshell, there's a lot less to go wrong. Even their batteries, which do degrade over time, have been found to keep 70% of their capacity after 10 years.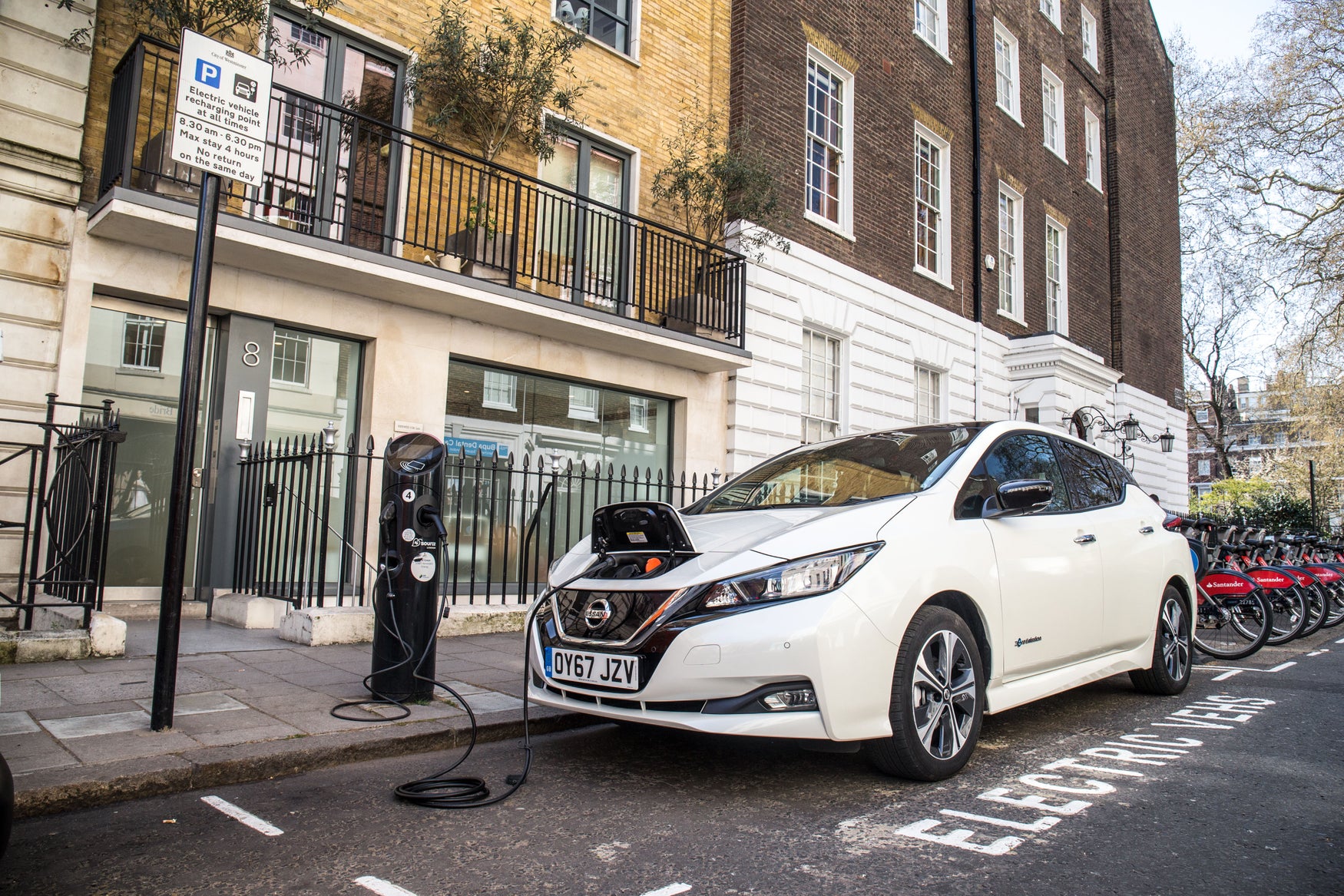 What are the disadvantages of driving an electric car?
Price and range are probably the two biggest stumbling blocks you need to clear before you decide to buy an electric car.
Government legislation aims to deal with the former by offering you a £2500 grant on cars that can travel 70 miles or more on electricity, but even with this sizeable chunk taken off the list price, electric cars are still relatively expensive.
Take the Volkswagen ID.3 as an example. At the time of writing, it has a start price of about £32,000 which is reduced to £29,500 when you factor in the government grant – £3500 more than you'll pay for the current range-topping Volkswagen Golf.
To offset this differential, manufacturers tend to load their electric cars with lots of equipment.
Nevertheless, they still can't compete with the range you'll get out of a petrol or diesel car. Even a performance model like the Golf GTI should get a range of more than 400 miles from its 50-litre petrol tank – better than the 336 miles you'll get out of a top-of-the-range ID.3.
An electric car is a car that's powered by electricity. You can charge its battery at home – where the electricity will be cheaper – or using a quicker on-street charger. Electric cars produce no engine emissions and are generally quiet and relaxing to drive.
The purpose of an electric car is to reduce localised emissions. They're particularly popular in places like London which operate a Congestion Charge Zone that makes it very expensive to drive a petrol or diesel into the city centre.
An electric car is a car that's powered by electricity. You can charge its battery at home – where the electricity will be cheaper – or using a quicker on-street charger. Electric cars produce no engine emissions and are generally quiet and relaxing to drive.
The all new EQS, EQE and EQS SUV
Vauxhall Corsa
100kW SE Nav 50kWh 5dr Auto [7.4kWCh]
Carz Motherwell

Lanarkshire, ML12TH
PCP: £382.47/mo
Representative example: Contract Length: 37 months, 36 Monthly Payments: £382.47, Customer Deposit: £3,375.00, Total Deposit: £3,375.00, Optional Final Payment: £9,606.00, Total Charge For Credit: £4,249.92, Total Amount Payable: £26,749.92, Representative APR: 9.9%, Interest Rate (Fixed): 4.84%, Excess Mileage Charge: 11ppm, Mileage Per Annum: 10,000
Vauxhall Corsa
100kW Elite Nav 50kWh 5dr Auto [7.4kWCh]
Manufacturer Approved
Caffyns Vauxhall Ashford

Kent, TN240HB
PCP: £340.56/mo
Representative example: Contract Length: 37 months, 36 Monthly Payments: £340.56, Customer Deposit: £3,299.00, Total Deposit: £3,299.25, Optional Final Payment: £10,296.80, Total Charge For Credit: £3,861.21, Total Amount Payable: £25,856.21, Representative APR: 8.9%, Interest Rate (Fixed): 4.58%, Excess Mileage Charge: 14.9ppm, Mileage Per Annum: 10,000
Mercedes-Benz EQV
EQV 300 150 kW Sport Premium 90 kWh 5dr Auto
Manufacturer Approved
Mercedes-Benz Brooklands

Surrey, KT130SL
PCP: £1,070.70/mo
Representative example: Contract Length: 36 months, 35 Monthly Payments: £1,070.70, Customer Deposit: £10,004.00, Total Deposit: £10,004.85, Optional Final Payment: £33,395.70, Total Charge For Credit: £14,176.05, Total Amount Payable: £80,875.05, Representative APR: 10.9%, Interest Rate (Fixed): 10.39%, Excess Mileage Charge: 24ppm, Mileage Per Annum: 10,000