What is Audi quattro?

Written by
Russell Campbell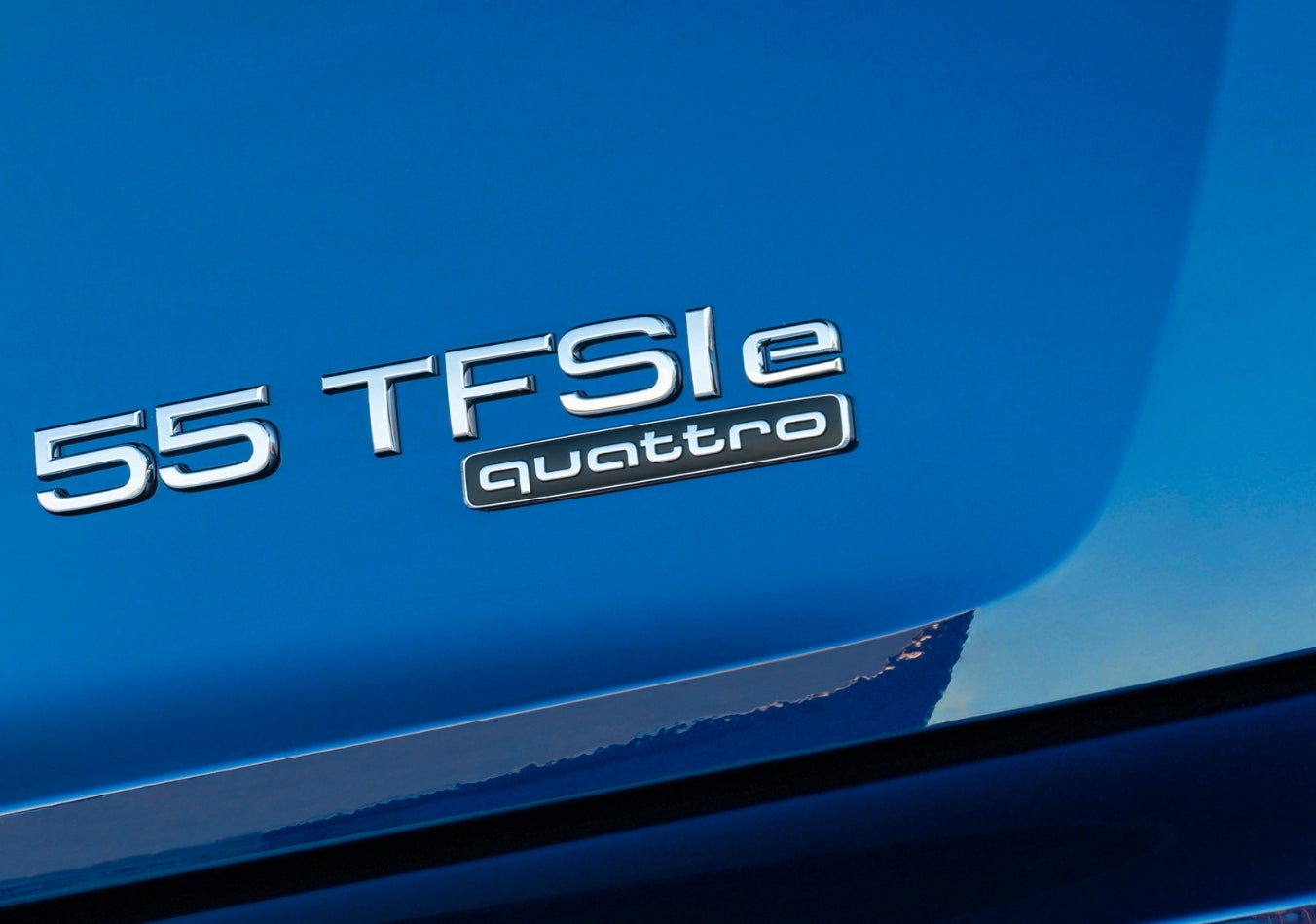 Like some of the best innovations you'll find in cars, Audi's quattro four-wheel-drive system was conceived in motor sport to give the firm's rally cars unerring traction in all weather conditions.
It was so successful that, by the latter half of the 1980s, the technology had filtered down to the firm's road cars. But what exactly is quattro and how does it work? Keep reading to find out.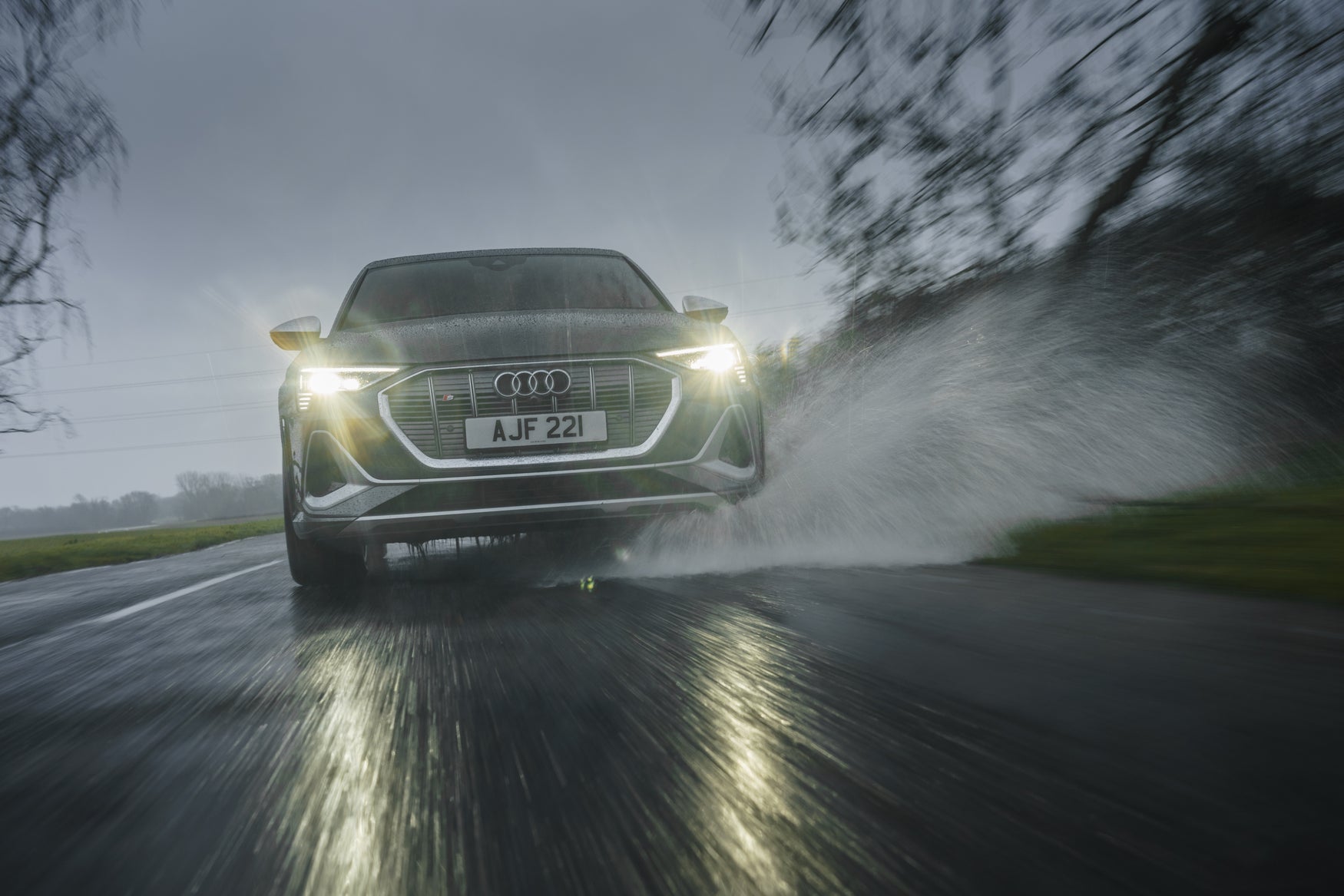 What is Audi quattro?
Audi 'quattro' – Italian for 'four' – is Audi's four-wheel-drive system. It was originally proposed in 1977 by Audi chassis engineer Jörg Bensinger after he'd seen how dominant a Volkswagen Iltis – a four-wheel-drive military car – was in slippery conditions compared to its two-wheel drive competitors.
Bensinger fitted the original quattro system to an Audi 80 test mule, before it was fitted to Audi's new Quattro rally car. It would go onto dominate the World Rally Championship so much so that competing manufacturers were forced to fit their own four-wheel drive to their cars. The Audi Quattro passenger car came out in the 1980s showing us the value of having four-wheel-drive traction on the road and now almost all Audi models are available with four-wheel drive.
How does Audi quattro work?
Exactly how your Audi's quattro system works depends on whether your car has a longitudinally or transversely mounted engine or if it is an EV.
Audi's with a longitudinally mounted engine – cars like the A4, A6, A8 and R8 – have a four-wheel drive system that mirrors the four-wheel drive fitted to the original Quattro sports car. There are variations for each model, but in basic terms, this system feeds power to all four wheels all of the time, in an A4 the power split is 40/60 front to back for excellent traction.
An Audi R8, meanwhile, can send as much as 85% of power to the back wheels, for a more traditional rear-wheel drive feel that allows you to adjust the amplitude of the car mid corner.
Audi's with a transversely mounted engine – models like the A3, Q3 and TT – don't have permanent four-wheel drive. Instead, they send almost all of their power to the front wheels until they lose grip, when power is sent to the back wheels through a clutch. It doesn't give you the seamless traction found in Audi's larger cars but, because the back wheels only spin when they need to, it does help save fuel.
Electric Audi's four-wheel drive system's are different again. Instead of splitting the power of one motor across four-wheels, cars like the e-tron have two motors – one on each axle – to deliver four-wheel drive. Because they drive directly to the axle – there's no differentials and clutches between the wheels and the motors – they can juggle their power between the front and rear wheels even quicker than in a traditional system for improved grip.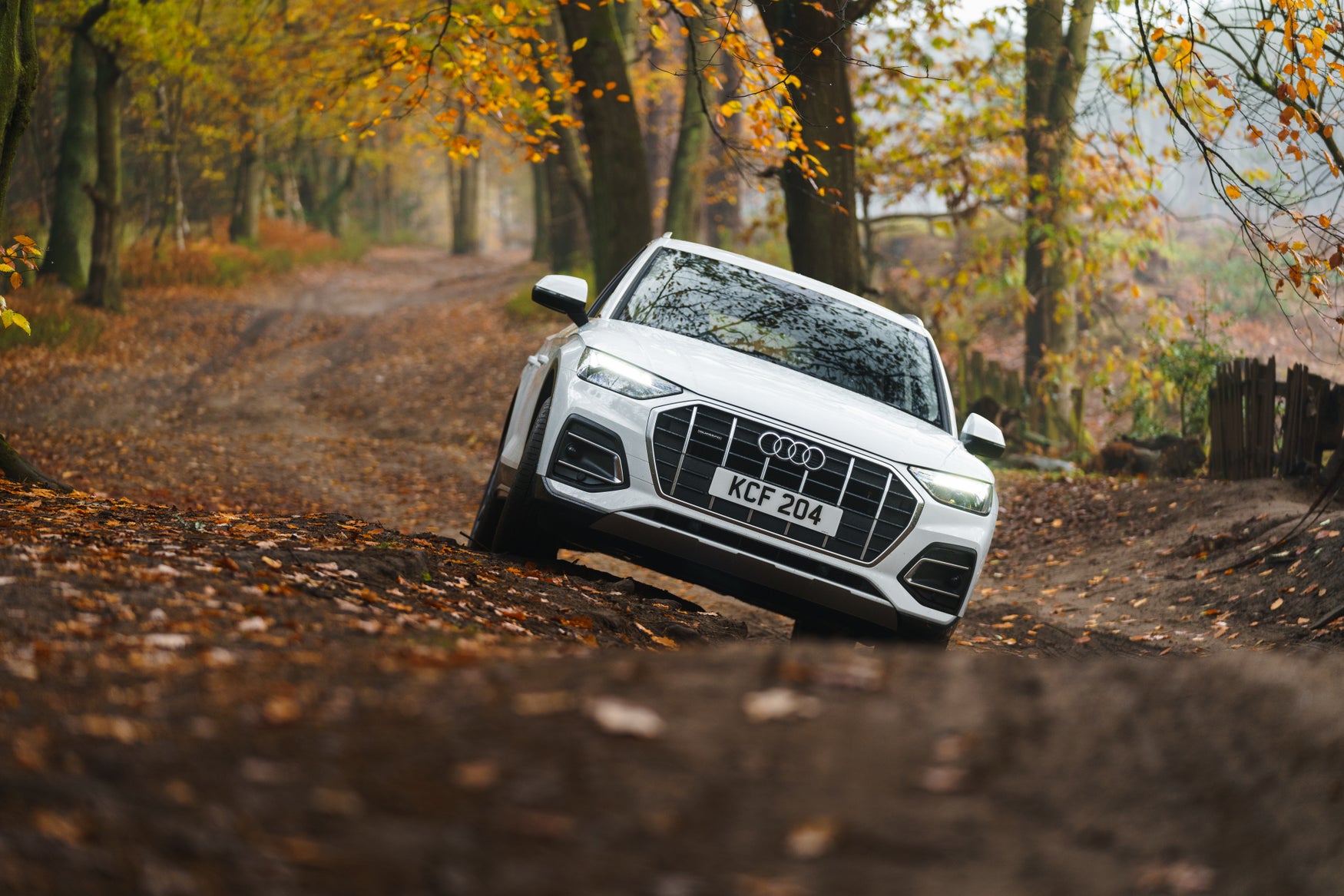 What are the advantages of Audi quattro?
Audi's quattro four-wheel drive system will give you more grip on slippery roads. It's worth considering if you live somewhere that suffers from bouts of extremely cold weather or if you live somewhere rural, where farm machinery often leaves mud strewn across the road. Even on wet roads, quattro will make your Audi handle more predictably.
Audi also fits quattro to its performance models – cars like the RS3 and RS4 – which would struggle to get their power to the road if they were two-wheel drive.
The place it makes most sense is offroad, where the extra traction it produces is invaluable. Most of Audi's SUVs – including the Q5, Q7 and Q8 – have quattro fitted as standard, but only high end models of the Q3 have it.
Which brings us nicely to towing. If you regularly hitch a caravan, quattro is worthwhile upgrade. On a Q3 35 TDI, adding quattro four-wheel drive increases your towing weight to 2200kg from the 2000kg a front-wheel drive 35 TDI can manage.
More importantly, it will make towing less of a drama. You'll feel the quattro biting into the road when you're making off and it should make your rig feel more stable at higher speeds. Then, when the holiday's over and you're heading home after an overnight downpour, your quattro-equipped Audi will make light work of towing your caravan out of a muddy campsite.
What are the disadvantages of Audi Quattro?
One of the big disadvantages of buying an Audi with quattro is added cost.
Taking the Q3 as an example, a 35 TDI Technik which is front-wheel drive costs from £30,590 while adding quattro four-wheel drive yanks that price up to £33,600.
Even in the Q3's front-biased four-wheel-drive system, choosing quattro will also increase running costs – a 35 TDI without four-wheel drive can return up to 55.4mpg which drops to 47.9mpg when quattro is fitted. That will mount up if you have a high annual mileage.
Finally, there's the added mechanical complexity to consider because the quattro systems extra drive shafts, clutches and the like mean there are more parts to go wrong than in a two-wheel-drive car.
For these reasons it's worth asking: do I really need quattro? It's nice to have but ultimately more costly and it's worth noting that two-wheel drive Audi with winter tyres will have more grip in ice and snow than a four-wheel drive Audi with summer rubber.
That depends on what you're looking for. Most Audi models with quattro send and equal amount of power to the front and rear axle making them feel extremely assured on the road. BMWs tend to send more power to the back wheels so the cars feel sportier in corners, although ultimately not a tied down.
Models like the Audi A4 and A6 have full-time quattro four-wheel drive, while models like the A3 and Q3 only engage four-wheel drive when they need the extra grip.
Even the part-time four-wheel drive system in the Audi Q3 engages automatically, so even though it doesn't always engage, there's no way for you to choose to turn it off.
The Audi e-tron with all-wheel drive
Audi models available with quattro four-wheel drive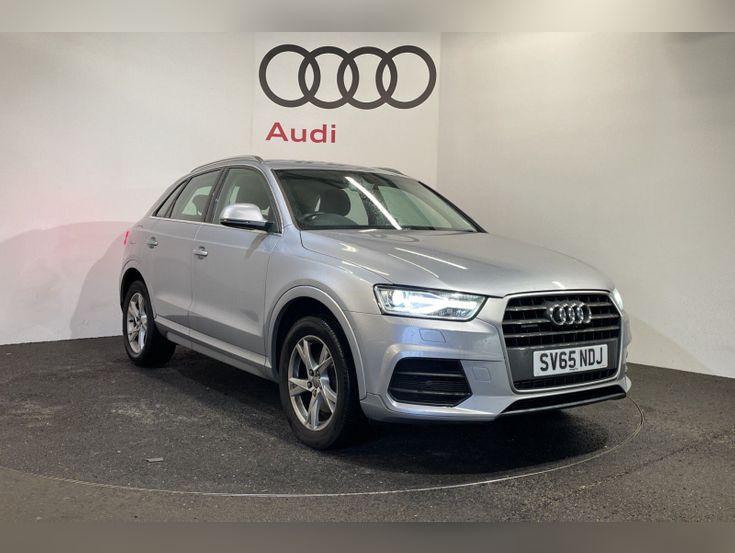 Audi Q3
2.0T FSI Quattro SE 5dr S Tronic
Manufacturer Approved
Aberdeen Audi

Kincardineshire, AB123JG
HP: £483.13/mo
Representative example: Contract Length: 36 months, 35 Monthly Payments: £483.13, Customer Deposit: £2,699.00, Total Deposit: £2,699.25, Total Charge For Credit: £2,106.93, Total Amount Payable: £20,101.93, Representative APR: 8.9%, Interest Rate (Fixed): 8.88%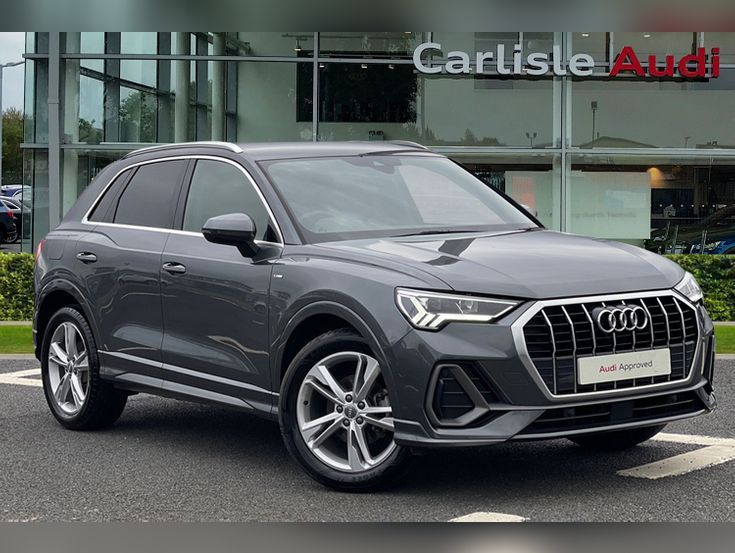 Audi Q3
35 TFSI S Line 5dr
Manufacturer Approved
Swansway Audi Carlisle

Cumberland, CA30HA
PCP: £571.43/mo
Representative example: Contract Length: 36 months, 35 Monthly Payments: £571.43, Customer Deposit: £5,076.00, Total Deposit: £5,076.00, Optional Final Payment: £14,331.25, Total Charge For Credit: £5,567.30, Total Amount Payable: £39,407.30, Representative APR: 8.9%, Interest Rate (Fixed): 8.84%, Excess Mileage Charge: 8.38ppm, Mileage Per Annum: 10,000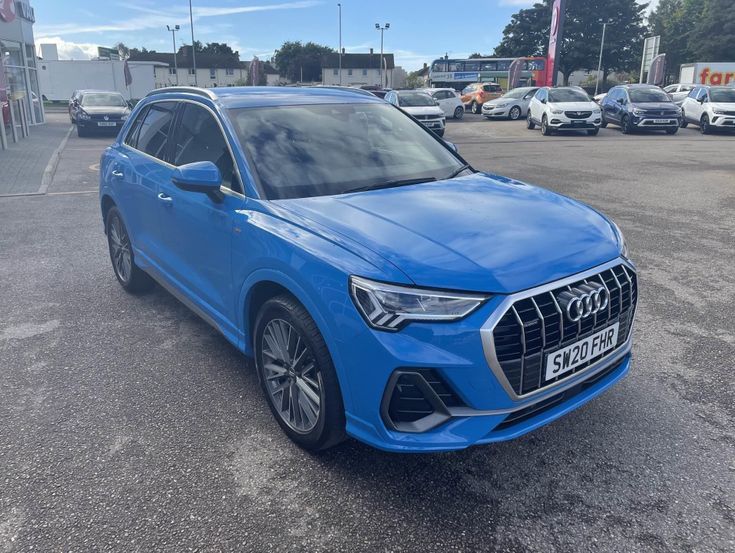 Audi Q3
40 TFSI Quattro S Line 5dr S Tronic
Manufacturer Approved
Scottish Vauxhall Buckie

Aberdeenshire, AB564DX
PCP: £652.09/mo
Representative example: Contract Length: 36 months, 35 Monthly Payments: £652.09, Customer Deposit: £5,399.00, Total Deposit: £5,399.25, Optional Final Payment: £14,975.00, Total Charge For Credit: £7,202.40, Total Amount Payable: £43,197.40, Representative APR: 10.9%, Interest Rate (Fixed): 10.39%, Excess Mileage Charge: 9ppm, Mileage Per Annum: 10,000