What is BMW iDrive?

Written by
Russell Campbell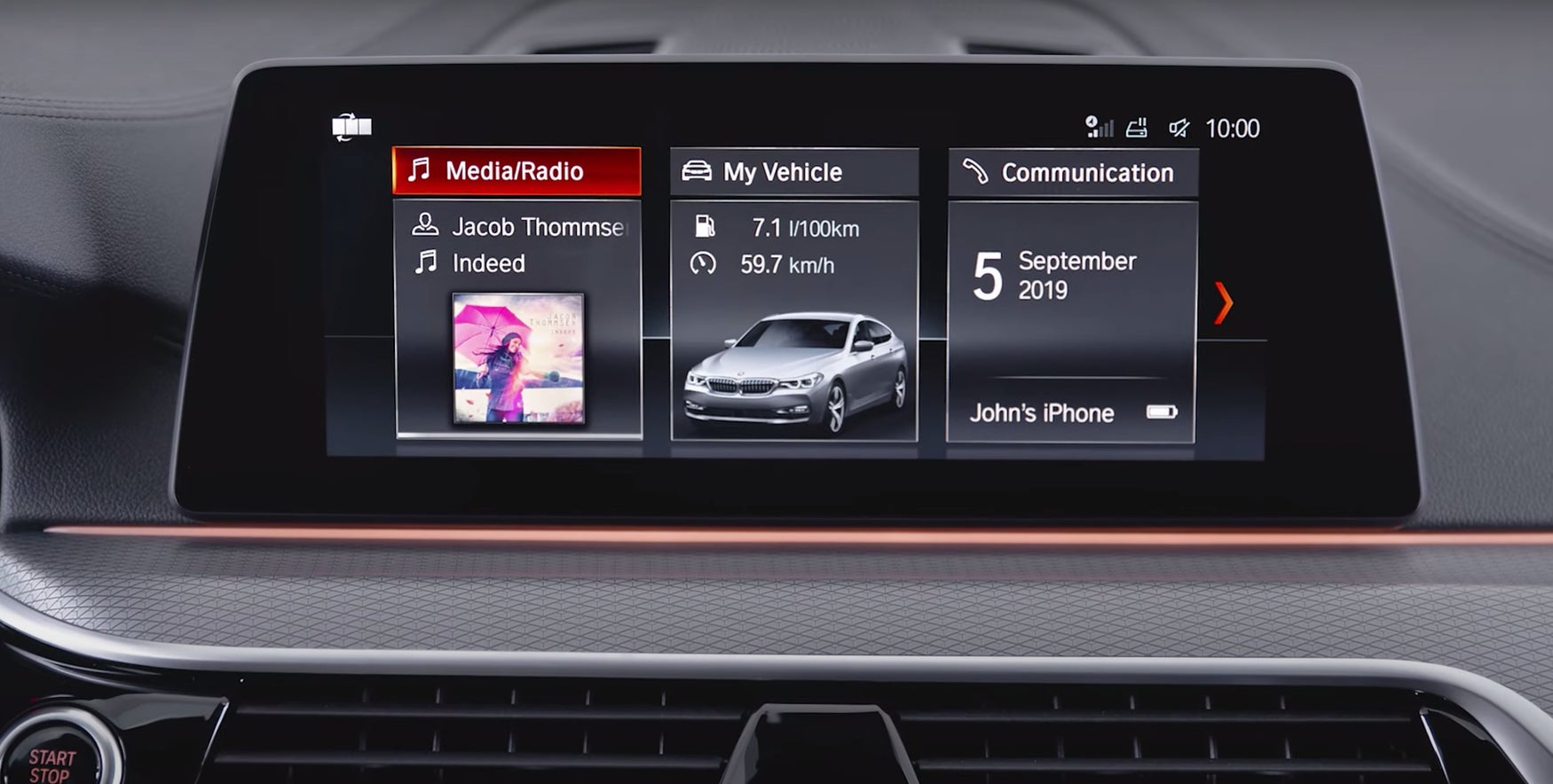 iDrive is the name given to BMW's infotainment system, but how does it work, how can you control it and what is it capable of? Keep reading to find out.
BMW's iDrive infotainment system and control was pioneered in 2001's BMW 7 Series – the company's flagship saloon – since then it has evolved into a completely different animal, one that's fitted to every BMW model from the entry-level BMW 1 Series up to the BMW 8 Series flagship, here's all you need to know about it.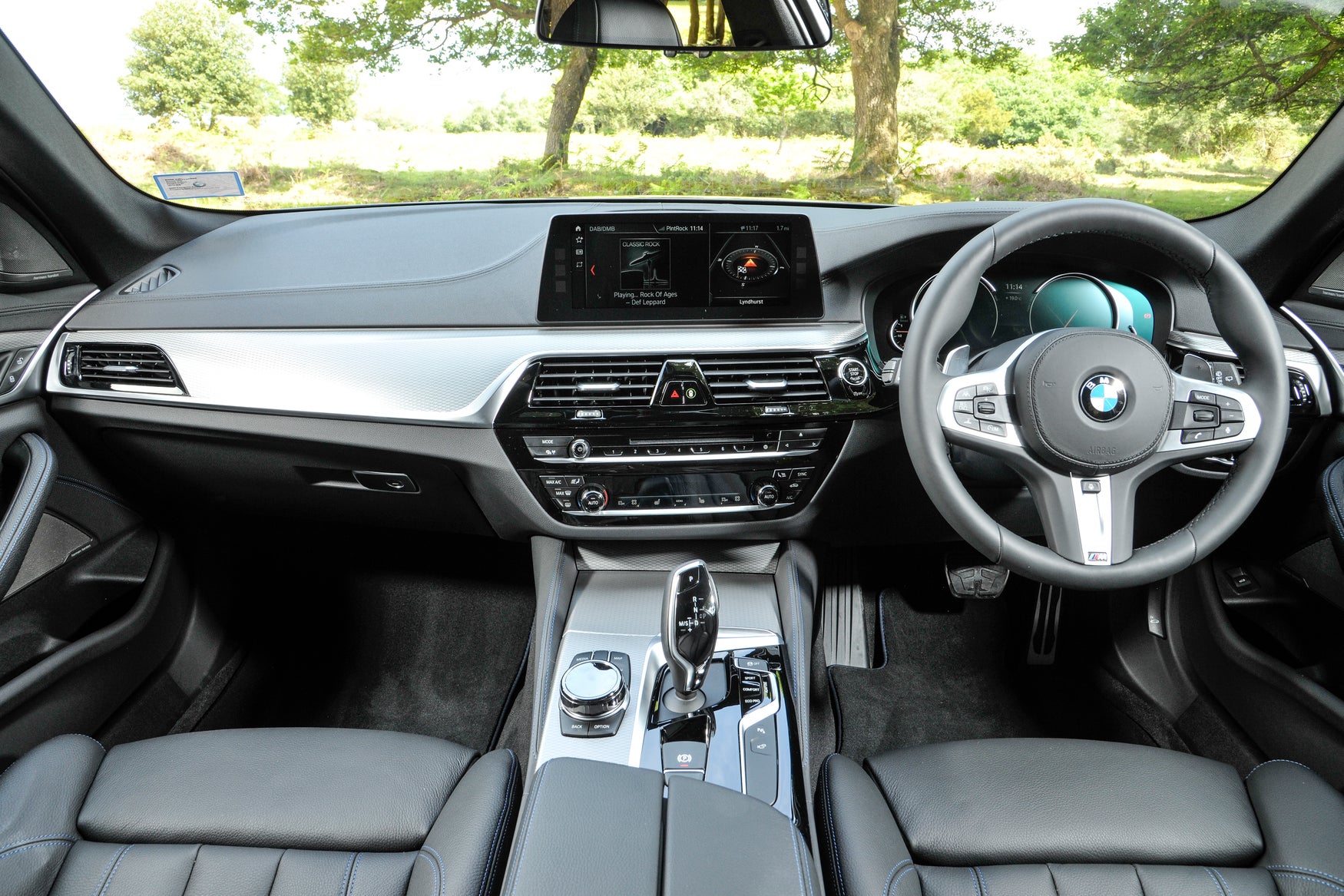 Why does BMW iDrive exist?
Not too long ago, your car was judged by the number of buttons it had on its dashboard. Lowly models had fewer buttons and less features, while flagship cars had a sea of buttons needed to control their vast number of features. Buttons and switches were a badge of honour that showed how far you'd ventured up the range or into the options list.
That way of thinking is history. Advancements in technology mean modern cars have so many features – sat nav, autonomous driving aids, infotainment, etc etc etc– that to give a button for each would leave your dashboard looking as intimidating as the flight deck on a 747 jumbo jet.
It would also look like a complete mess. A dashboard crawling with controls wouldn't leave space for the posh metal, leather and cloth trims that make a modern car such a nice place to sit.
Infotainment is the answer
But how do you have space for all the toys while simultaneously making your car feel plush? An infotainment screen is the answer. Because an infotainment screen is multifunctional, it can store away an infinite number of features on its hub screens and sub menus – the trouble is, how do you make a maze of menus and submenus easy to navigate? Particularly when you're focussing on the rather important job of driving?
It was this question that BMW attempted to answer when it launched its iDrive control and infotainment screen on the BMW 7 Series in 2001. It was a clunky, buggy affair with unintuitive menus that took an age to master, but it was hugely improved when the saloon was facelifted in 2005.
This was the first in a series of improvements that have continued in to the current day, helped by the fact that smartphones mean we're all now comfortable with a screen-based interface. Now, the entry-level BMW 1 Series is blessed with an infotainment system that is vastly superior to what we first saw in 2001.
One feature has consistently remained throughout this development, though – the iDrive control. It's a scroll wheel that sits between the front seats of your BMW, a fixed point that's much easier to use (as you bump down the road) than a touchscreen that needs a sniper-like steady hand to navigate efficiently.
But how exactly do you operate iDrive, what features are hidden in its menus, what problems might you encounter and what lies in iDrive's future? Read on for the answers to all those questions.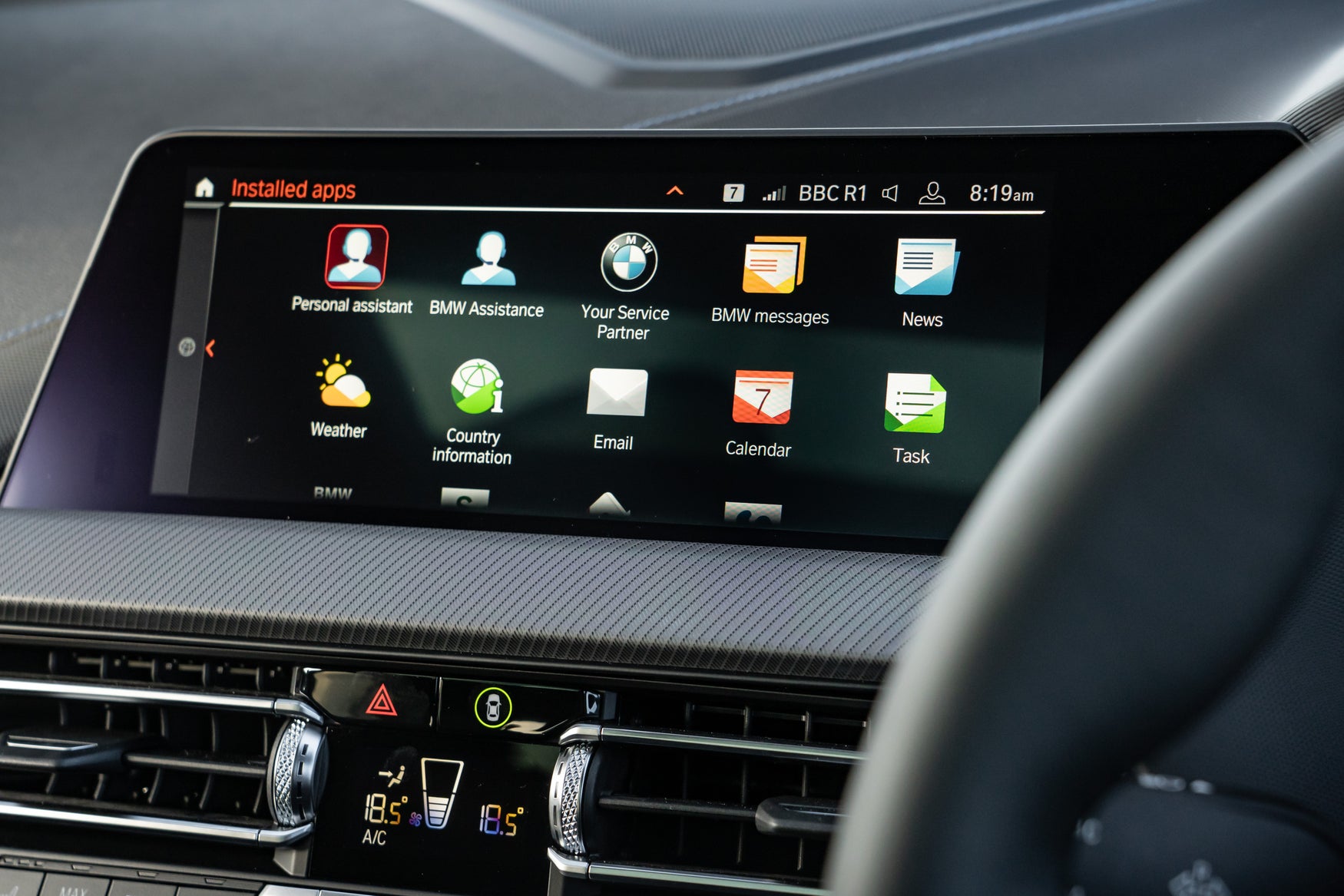 How do I operate BMW iDrive?
At its very simplest level, you operate BMW iDrive using the scroll wheel control on your BMW's centre console, however the introduction of touchscreens and pads, gesture controls and voice commands mean the scroller is just one of many ways to operate the infotainment screen.
The iDrive scroll wheel remains the central pillar of how you control your BMW, however, and it's easy to see why. If you've ever tried to operate a touchscreen while you're driving – glancing from the road to the screen to the road again – while simultaneously holding your left (and most peoples' weaker) hand dead steady as you jiggle down the road, you'll know how infuriatingly tricky it can be.
The iDrive solves all of these problems. The fixed control never moves and because it has a physical form to hold onto, it's easy for your hand to reach for as your driving. Meanwhile, its fixed menus are like the railway tracks to a touchscreen's winding country road – it's impossible to fall off them with an errant finger tap.
The scroll wheel is multi functional. So, as well as spinning like a volume knob – to scroll up and down a bank of menus – it moves forward, backwards, left and right so you can quickly jump between menu hubs. Meanwhile, pressing down selects what you're hovering over, like left-clicking on a computer's mouse.
What functions does iDrive control?
Clustered around the iDrive control you'll find good old fashioned buttons. They allow you to navigate directly to the parts of the iDrive's infotainment screen that you use the most – radio, media, telephone, the central menu and things like that.
On the latest models – including the 3 Series, 5 Series and 8 Series – the top of the iDrive scroller also has an integrated touchpad that allows you to write in letters (inputing a postcode, say) with your finger. It's clever but, unless you're left-handed, also a tricky procedure you'll more than likely give up on as the novelty quickly wears off.
After we've sung the praises of the iDrive system, you'll probably be surprised to hear that the iDrive centre displays on the latest BMWs are touchscreens. These suffer from the aforementioned usability issues – particularly as there's no ledge to lean your hand like in some cars – but the fact is, we're all very used to using touchscreens and familiarity could just win the day for you.
As far as touchscreens go, BMW's is on of the best systems. Functions that belong together – things like media and radio – are grouped together on tiles making them easier to find find and you can swipe through the tiles like you would on your phone.
The screen also recognises pinch gestures, allowing you to quickly zoom in and out on the car's sat-nav map. Generally speaking, all BMW's screens are responsive and have crisp, clear and colourful graphics that make them a joy to look at.
Proving that you can't have too many ways off controlling an infotainment screen, modern BMW's also recognise mid-air gestures like twiddling your finger clockwise or anticlockwise to turn the volume up or down respectively. Yes, you will look ridiculous.
Naturally, you can also use voice commands, either by pressing the microphone button on the steering wheel or by setting an 'activation' word that springs the system into life when you say it. Like most manufacturer's systems, it's not as intuitive or as reliable as the smart speaker you have got at home – so you might be tempted to make that activation word something pretty sweary.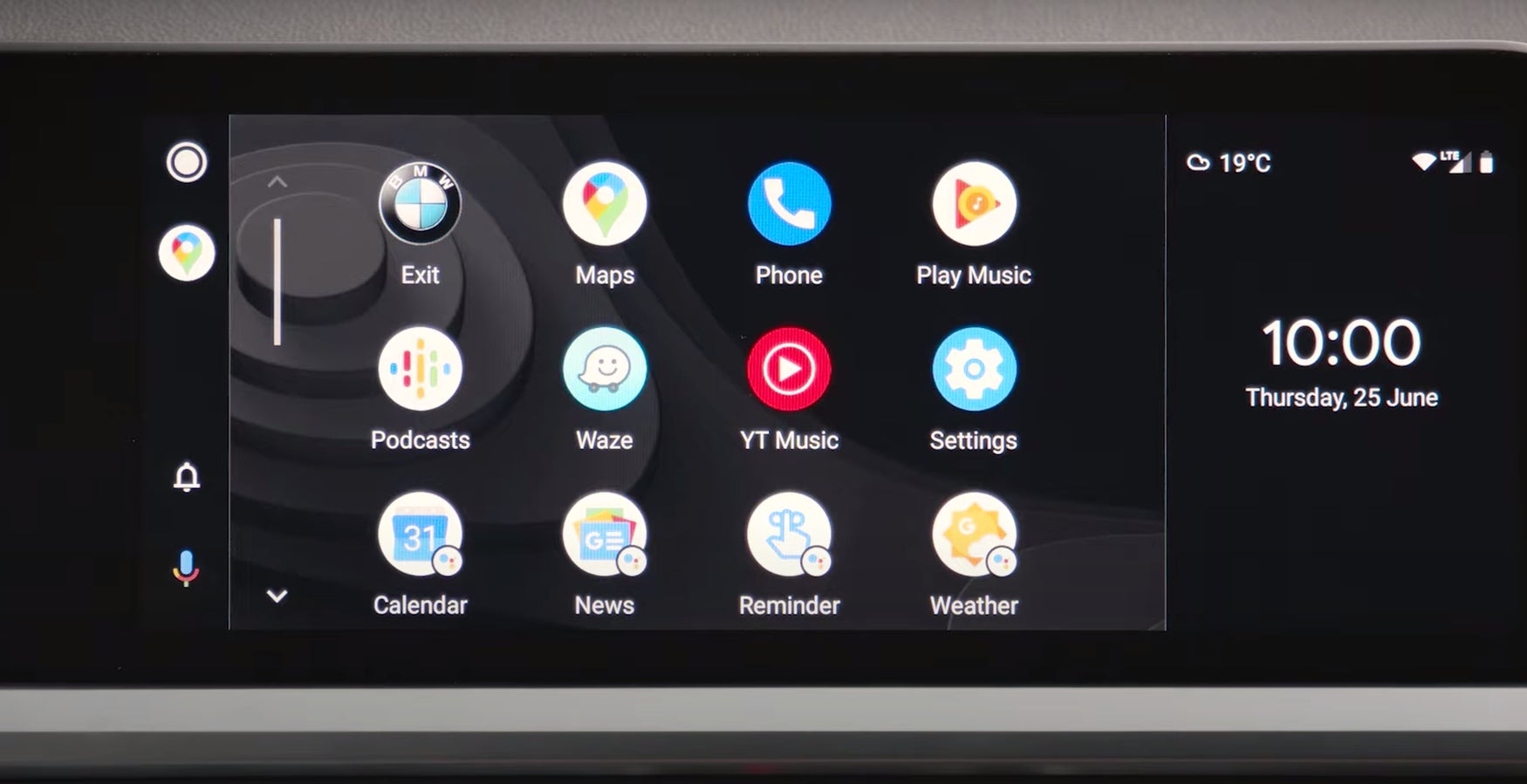 Does BMW iDrive have Apple CarPlay and Android Auto
If you want to use voice commands, you'll be far better off with Android Auto or Apple CarPlay – they understand what you want from them with frightening regularity.
Apple CarPlay used to be something BMW had the cheek to charge you a subscription for – it does makes mistakes, we've all seen that 4 Series grille – but it's standard fit as of 2019. Android Auto, meanwhile, was added in 2020 and can be downloaded on cars running BMW's 7 operating system.
Apple CarPlay and Android Auto, of course, allow you to the mirror the screen of your smartphone and uses its apps – for navigation, music and a whole range of other things – on your BMW's plush big screen, as well as your phone's reliable voice commands. They're both extremely handy.
Does BMW iDrive have problems?
It's at this point that you should doff your cap to owners of the BMW 7 Series (the one that was on sale from 2001-2008), these selfless pioneers of BMW iDrive unearthed numerous glitches, usability issues and questionable design, so your experience should be a lot better.
That's not to say the latest iDrive is 100% glitch-free – it is a computer after all – but, you guessed it, turning the car off and on again does tend to right the ship if it capsizes mid operation.
Hardware problems will generally be expensive fixes from a main dealer, but you'll usually find an independent specialist that can fix a myriad of problems at a fraction of the price. Nowadays, software issues are usually solved with a downloadable fix beamed down from the mothership.
What does the future hold for BMW iDrive?
Given all the advances that have been made to iDrive over the past 20 years, the question should maybe be – how long is a piece of string? That said, you can bet augmented reality will be hardwired into iDrive's future.
In simple terms, augmented reality brings the digital world and the, erm, world world together in glorious harmony. Nav directions will no longer be on a dashboard display, instead they'll be projected onto the windscreen via your BMW's head up display, so it appears like your directions are painted onto the road. In the same way, Points of Interest will be labelled as you cruise past and parking spaces will be highlighted. It sounds like witchcraft, but it's really only a few years away.
iDrive is the name given to BMW's infotainment system, and the scroll wheel wheel used to control it that sits between the two front seats. Over time, the system has evolved to include a touchscreen interface, gesture controls that give you complete handsfree connection to the infotainment system as well as voice commands.
Yes, iDrive can be updated much in the same way as your smartphone, with software updates that you download direct from the internet. Older cars, which don't have an internet connection, can have their systems updated with a hack that you've dowloaded on a USB stick.
No, iDrive is the name BMW gives its infotainment system and controls. However, iDrive is available with Apple CarPlay, which allows you to mirror your iPhone's screen and use its apps on the car's big screen. BMW used to charge a subscription to access Apple CarPlay but models built from 2019 have it fitted as standard with no need to pay a subscription.
How to use BMW iDrive voice controls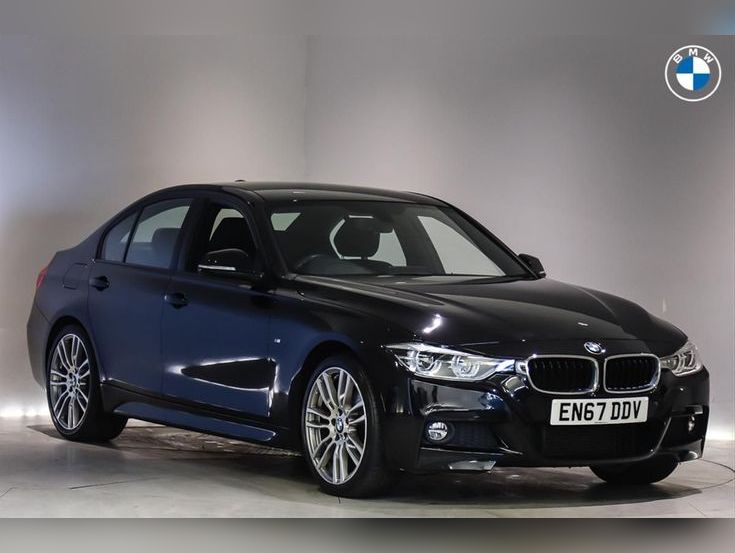 BMW 3 Series
320d M Sport 4dr Step Auto
Peter Vardy BMW Edinburgh

Midlothian, EH151ED
PCP: £383.20/mo
Representative example: Contract Length: 36 months, 35 Monthly Payments: £383.20, Customer Deposit: £3,193.00, Total Deposit: £3,193.50, Optional Final Payment: £8,519.93, Total Charge For Credit: £3,835.43, Total Amount Payable: £25,125.43, Representative APR: 9.9%, Interest Rate (Fixed): 9.9%, Excess Mileage Charge: 5.28ppm, Mileage Per Annum: 10,000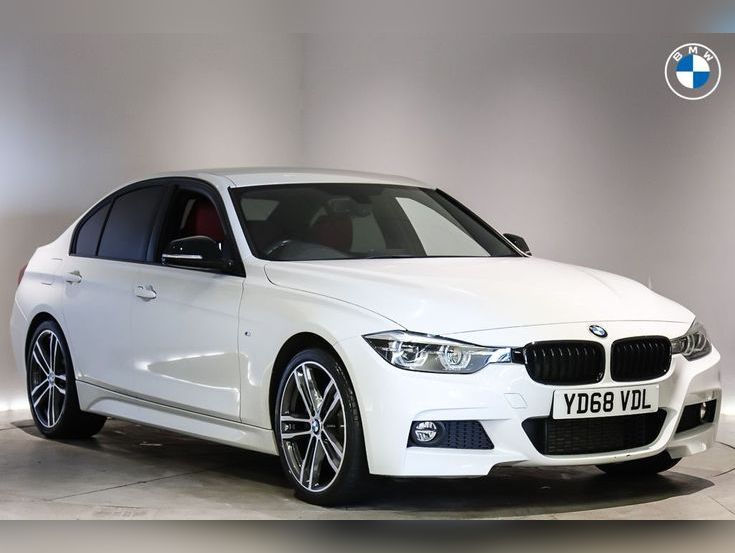 BMW 3 Series
320d M Sport Shadow Edition 4dr Step Auto
Peter Vardy BMW Edinburgh

Midlothian, EH151ED
PCP: £426.80/mo
Representative example: Contract Length: 36 months, 35 Monthly Payments: £426.80, Customer Deposit: £3,583.00, Total Deposit: £3,583.50, Optional Final Payment: £9,689.73, Total Charge For Credit: £4,321.23, Total Amount Payable: £28,211.23, Representative APR: 9.9%, Interest Rate (Fixed): 9.9%, Excess Mileage Charge: 6.24ppm, Mileage Per Annum: 10,000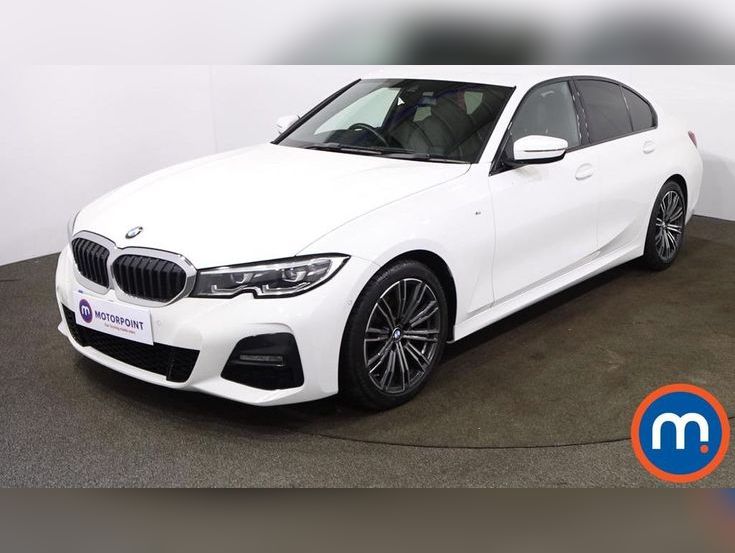 BMW 3 Series
320i M Sport 4dr Step Auto
Motorpoint Newport

Newport, NP194PL
PCP: £427.21/mo
Representative example: Contract Length: 36 months, 35 Monthly Payments: £427.21, Customer Deposit: £3,989.00, Total Deposit: £3,989.85, Optional Final Payment: £12,163.00, Total Charge For Credit: £4,506.20, Total Amount Payable: £31,105.20, Representative APR: 8.9%, Interest Rate (Fixed): 8.54%, Excess Mileage Charge: 9.6ppm, Mileage Per Annum: 10,000