What is Euro NCAP and how safe is my car?
What is Euro NCAP and how safe is my car?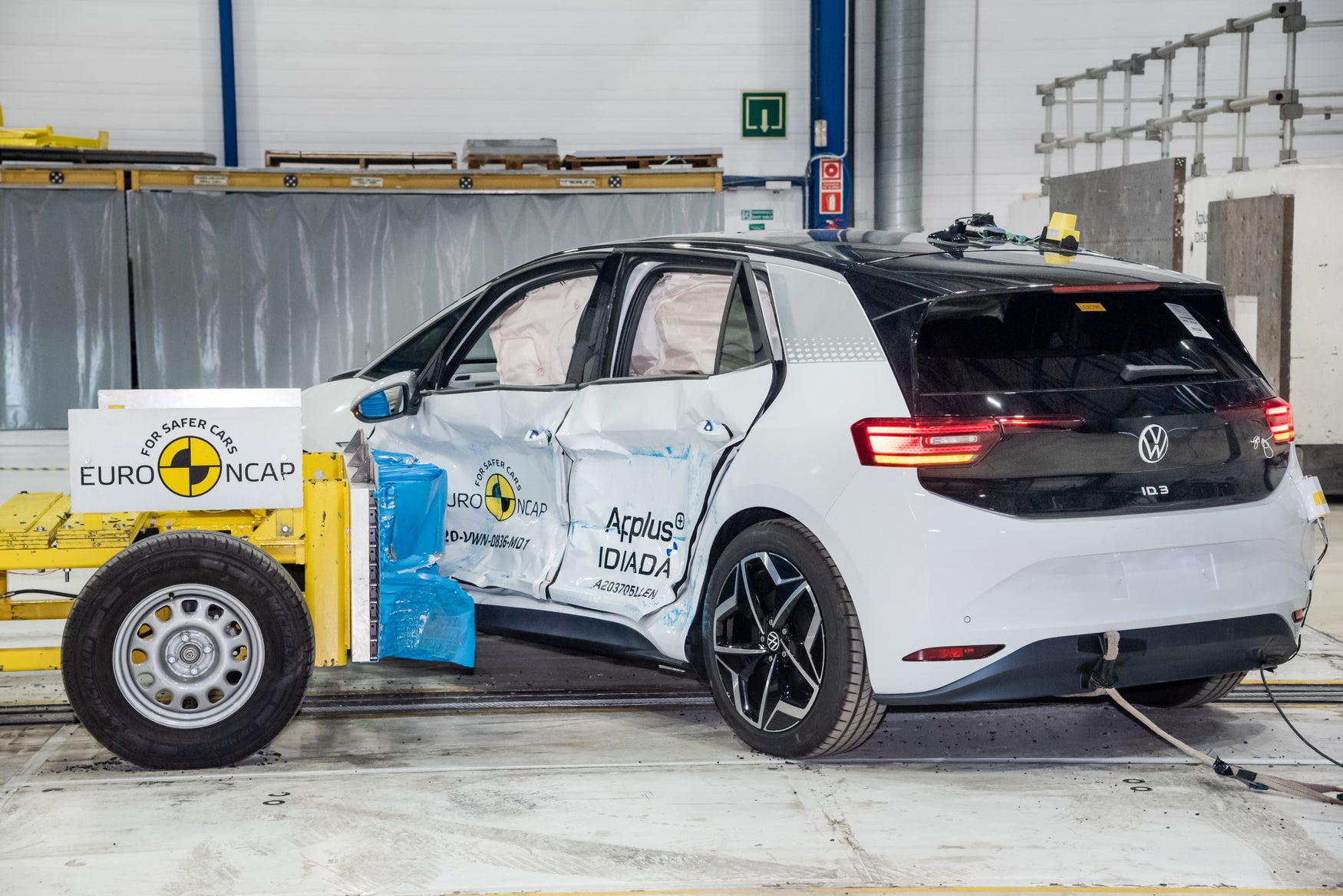 Euro NCAP (which stands for New Car Assessment Programme) has become a byword in car safety.
The independent safety body, Euro NCAP was established to provide car buyers with all the information they need to know how safe a car is. It achieves this by conducting rigorous crash tests on cars, with a Euro NCAP rating system applied to each car it tests, allowing potential car buyers to find out exactly how safe the car is they're looking to buy. Let's take a closer look at how this came about and how it works.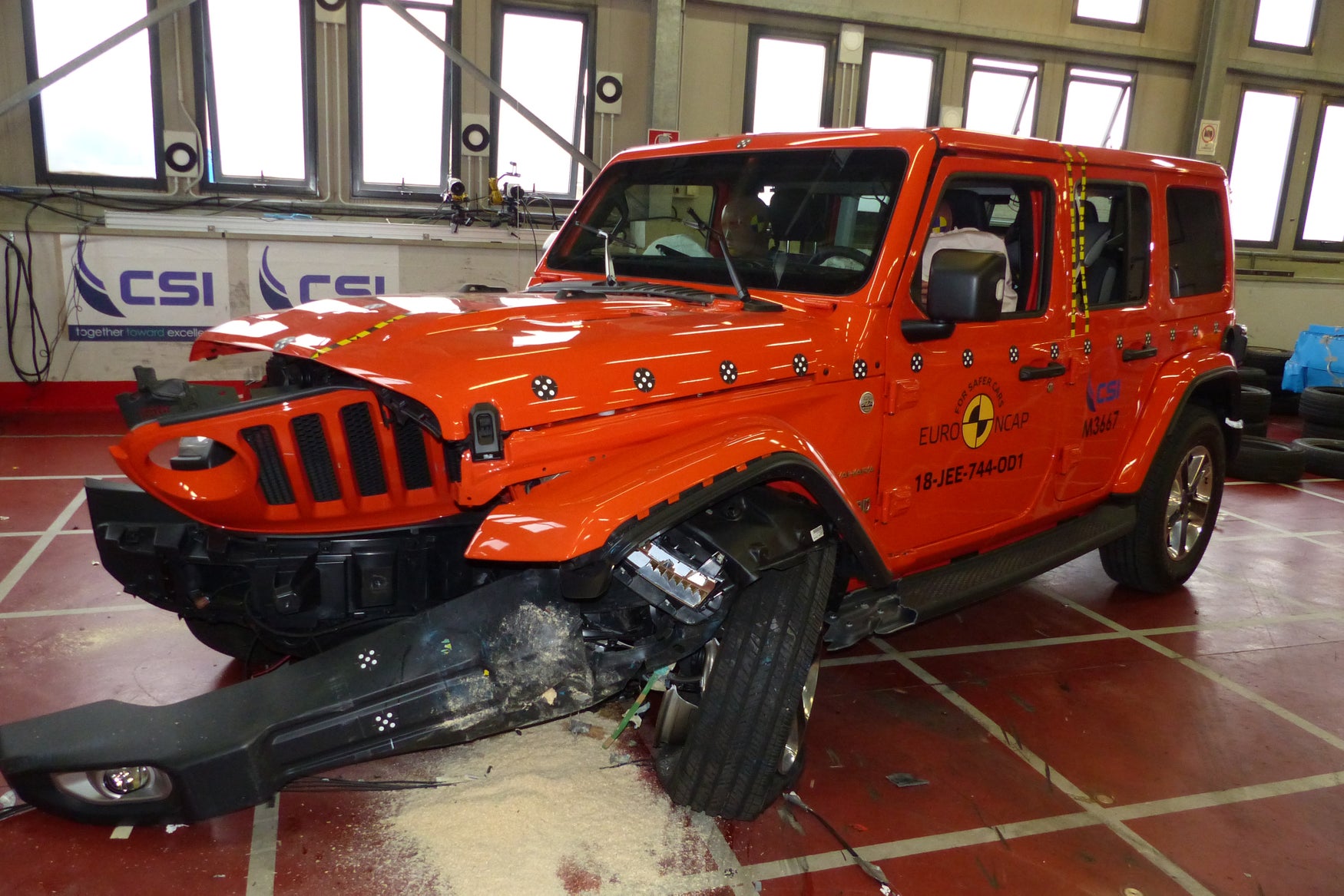 What is Euro NCAP?
Before the forming of Euro NCAP, European governments had been testing car safety since the 1970s. By the early 1990s arrived research had resulted in the development of crash test procedures to test not just driver and passenger safety, but also the safety of pedestrians unlucky enough to be hit by cars.
Euro NCAP, or the European New Car Assessment Programme to give it its full title, was formed in 1996, bringing together the car safety agencies from the UK, France and Sweden. The first cars – seven small hatchbacks – were tested for safety soon after with the first safety results being released in 1997.
A second round of testing would see the Volvo S40 (a forerunner of the Volvo S60) crowned the safest car of the time thanks to a four-star rating for safety, while the first five-star rating was awarded to the Renault Laguna in 2001.
Since then, Euro NCAP has constantly evolved. In 2003 it started evaluating child seat safety, in 2011 cars' stability control systems also started being tested and in 2020 Euro NCAP safety tests were upgraded to include autonomous driving technology.
How does Euro NCAP test a car for safety?
Euro NCAP tests how safe cars are for adults, children and vulnerable road users (ie cyclists and pedestrians) and also measures the effectiveness of electronic safety aids.
Taking adult occupant safety as an example gives you an idea just how comprehensive Euro NCAP's safety tests are. Testing here includes front impact testing on a mobile deformable barrier (which simulates a head-on collision with another car) and with a full-width rigid barrier.
But also side impacts with other cars and a static pole and far-side impacts – which evaluate the injuries caused to a passenger sitting on the opposite side of the car to the impact. Meanwhile, the rear-impact test measures how likely you are to suffer from whiplash if your car is hit from behind.
Finally, 'rescue and extraction' is evaluated. This covers not just how easy it is to open a car door after an accident but also features like multi-collision braking – which locks a car's brakes after an accident to stop it being in involved in a secondary collision – and eCall. it can automatically alert the emergency services when your car has been involved in an accident and send them information like your location and the severity of the accident.
Consider that Euro NCAP goes into the same level of detail for child and pedestrian safety as well as electronic safety aids and it's clear just how comprehensive Euro NCAP is.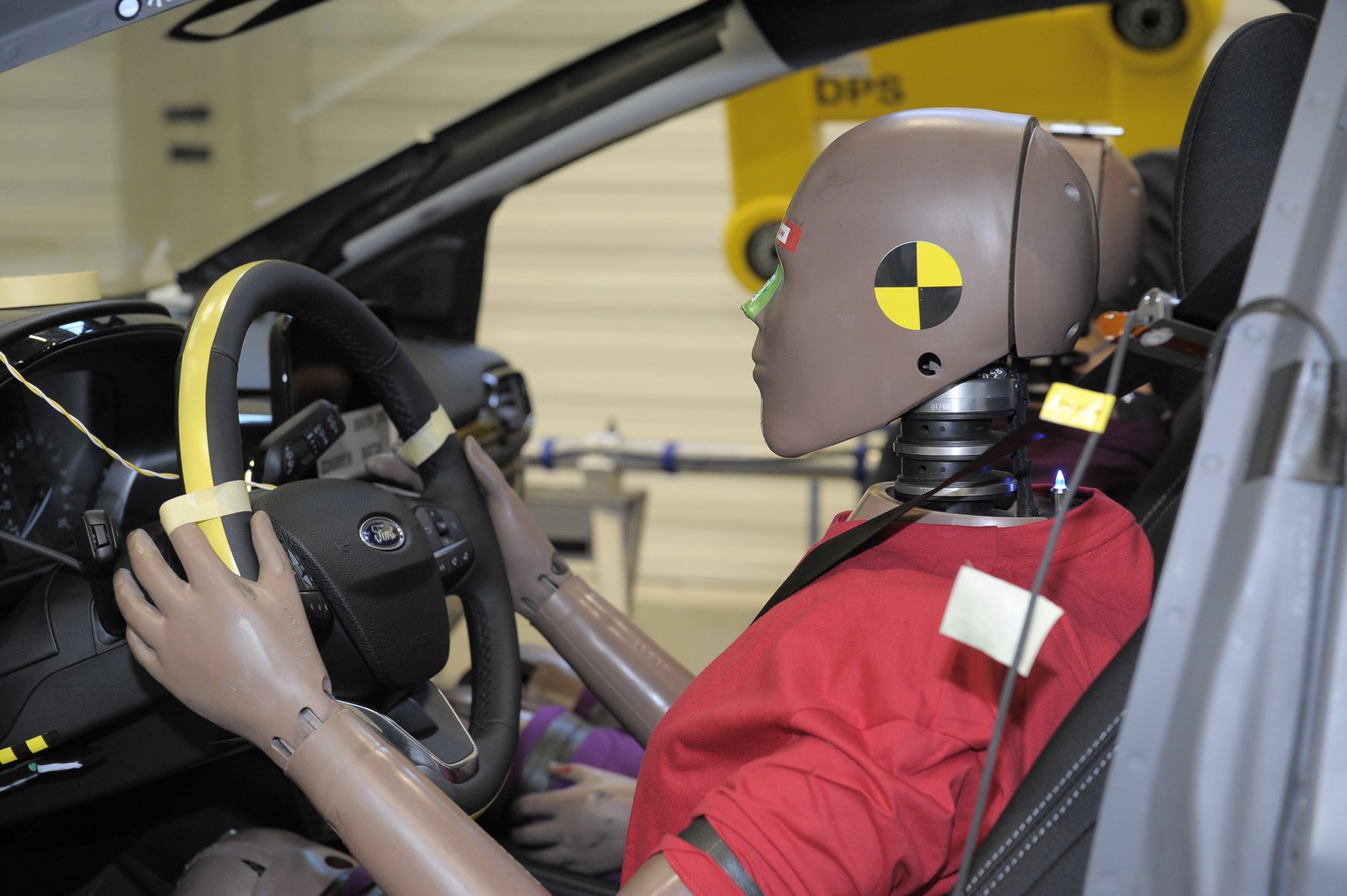 What do the Euro NCAP stars mean?
Euro NCAP rates cars from zero to five stars.
Naturally, zero is the lowest rating a car can be awarded. A zero-star Euro NCAP rated car meets type-approval standards so can legally be sold but lacks critical modern safety technology.
A one-star Euro NCAP car isn't much better. It will offer marginal crash protection but little in the way of crash avoidance technology.
Two and three-star Euro NCAP cars take up the middle ground. Two-star cars offer nominal crash protection but lack crash avoidance technology, while three-star cars offer average occupant protection but aren't always equipped with the latest crash avoidance features.
Four and five-star cars Euro NCAP are among the safest. Four-star Euro NCAP cars offer an overall good performance in crash protection and all-round safety while additional crash avoidance technology may be present.
Five-star Euro NCAP cars are the safest of the lot, they have overall excellent performance in crash protection and come well equipped with comprehensive and robust crash avoidance technology.
What do Euro NCAP's assisted driving gradings mean?
Euro NCAP's tests are always changing to take account of new safety technology and in 2018, Euro NCAP began testing autonomous driving technology such as lane assist and active cruise control. In 2020 that was further developed with a One to Four grading system.
Cars graded One, have entry-level autonomous driving aids – they may have limited lane assist and active cruise control that can brake and accelerate the car, but in an emergency situation, they'll still require the driver to take control.
The Renault Clio is a Grade One car because its autonomous driving aids can steer the car in lane at lower speeds and successfully stopped it from colliding with a moving car, but not one stopped dead in lane. Also, if the Clio's driver is unresponsive at the wheel, the system simply switches off.
Level Two graded cars offer moderate driving aids. They have tech like lane assist and active cruise control, but they're more advanced systems capable of controlling the car in an emergency. The Nissan Juke achieved Grade Two and matches the Renault Clio in most ways, however, if the Clio detects you're unresponsive behind the wheel, it automatically stops the car.
Grade Three cars' autonomous tech is graded good. They have active cruise control and lane assist which performs well in most situations. The Ford Kuga's autonomous driving aids earned its Grade Three status for, among other things, being able to steer the car around corners at all but the highest speeds.
Finally, you have Grade Four cars which are rated very good, they offer a high level of safety back up in challenging scenarios.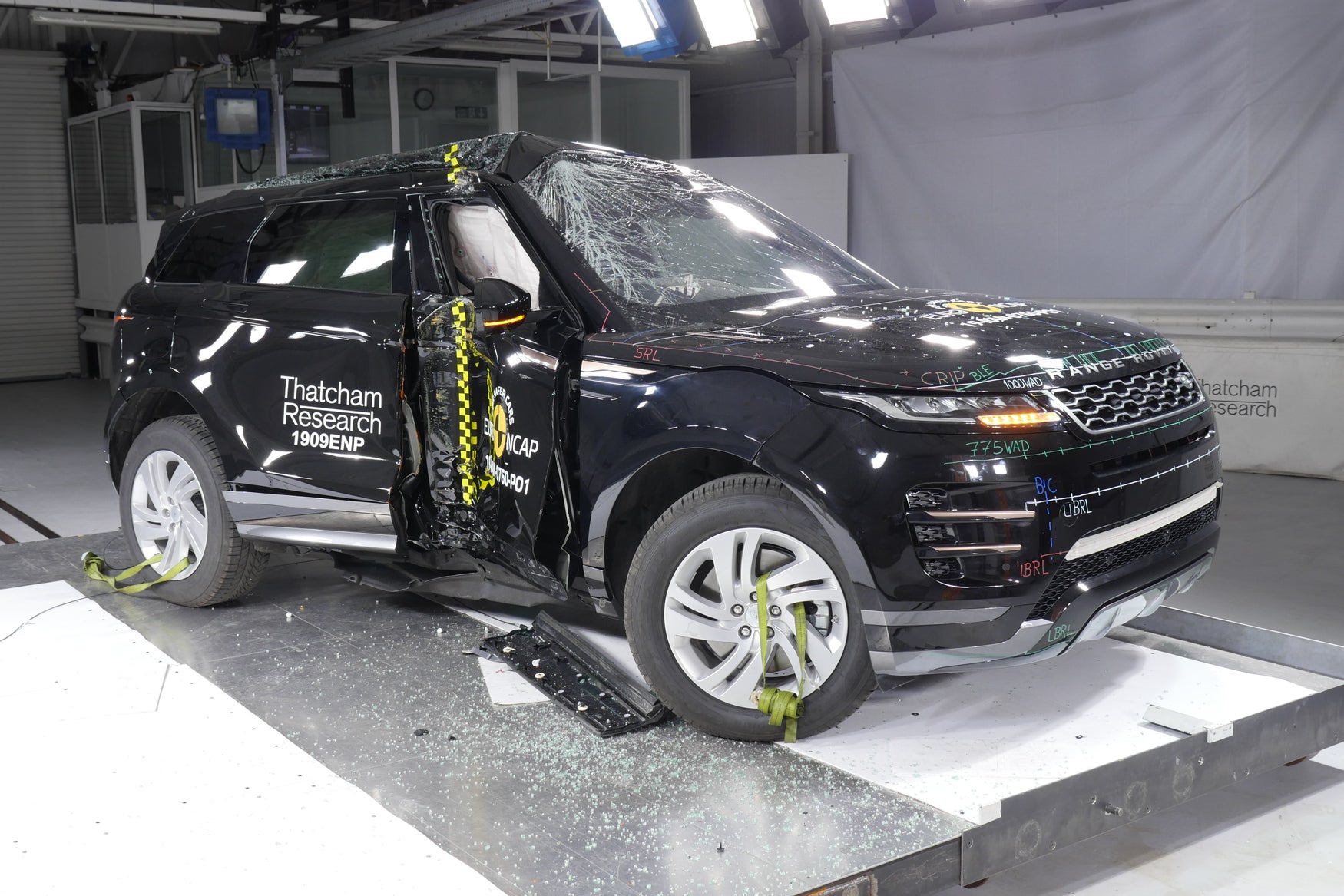 What is my car's Euro NCAP rating?
To find out your car's Euro NCAP safety rating, it's best to head to the Euro NCAP website because the scores are constantly being updated as the testing regimes evolve and get tougher.
On Euro NCAP's homepage, you'll find all the latest crash test scores, but cars are also organised into their respective classes and there is a 'best in class' listing for cars that top their respective segments.
Over time, scores change as the testing gets tougher.
An example of that can be seen in the current Fiat Panda – it was awarded four stars when it was originally tested in 2011. But scored an extremely poor zero stars when it was retested in 2018.
Which cars have a five star Euro NCAP rating?
The Toyota Yaris and Volkswagen ID.3 both scored five stars for safety in Euro NCAP's toughest-yet 2020 crash test. That said, in 2019, more than 30 cars – everything from the Renault Clio small car to the huge Audi Q7 – scored five stars for safety.
Does my car have ABS?
ABS – anti-lock brakes – were made mandatory in the UK in 2004. You can tell if an older car has ABS by looking for the yellow ABS warning light which will light up and then disappear when you first start your car.
Why is ABS important? ABS gives you full steering control under emergency braking, stopping the wheels from locking and allowing you to steer around an accident.
The safest car launched last year was the Mercedes-Benz EQS which scored a 96% safety rating for adult passenger protection. Euro NCAP noted the EQS's structure remained stable in the frontal offset test and scored full marks for front and rear-seat passenger protection in the full-width barrier test.
Euro NCAP is an organisation that tests the safety of cars sold in Europe. Euro NCAP is completely independent and buys car anonymously to be put through its standardised testing procedures for things like passenger and pedestrian safety.
Most new family cars have a five-star rating from Euro NCAP although because the tests are constantly being modernised and improved, its worth checking the Euro NCAP website. More noteworthy are the cars that do poorly such as the Fiat Panda that was awarded zero stars.
Euro NCAP Skoda Enyaq crash test
Cars that are rated 5-stars by Euro NCAP
New

Audi A6

40 TDI Quattro S Line 5dr S Tronic [Tech Pack]
Swansea Audi

Swansea, SA18QY
PCP: £718.36/mo
Deposit cont. £3,000
Representative example: Contract Length: 36 months, 35 Monthly Payments: £718.36, Customer Deposit: £7,667.00, Total Deposit: £10,667.25, Lender Deposit Contribution: £2,000.00, Retailer Deposit Contribution: £1,000.00, Optional Final Payment: £21,550.30, Total Charge For Credit: £6,245.15, Total Amount Payable: £57,360.15, Representative APR: 6.9%, Interest Rate (Fixed): 6.86%, Excess Mileage Charge: 8ppm, Mileage Per Annum: 10,000
New

Audi A5

35 TFSI S Line 5dr S Tronic
Blackburn Audi

Lancashire, BB13HT
PCP: £621.16/mo
Deposit cont. £4,000
Representative example: Contract Length: 36 months, 35 Monthly Payments: £621.16, Customer Deposit: £6,670.00, Total Deposit: £10,670.50, Lender Deposit Contribution: £3,000.00, Retailer Deposit Contribution: £1,000.00, Optional Final Payment: £17,217.35, Total Charge For Credit: £5,158.45, Total Amount Payable: £49,628.45, Representative APR: 6.9%, Interest Rate (Fixed): 6.88%, Excess Mileage Charge: 9ppm, Mileage Per Annum: 10,000