ISOFIX vs seat belts: discover what's safest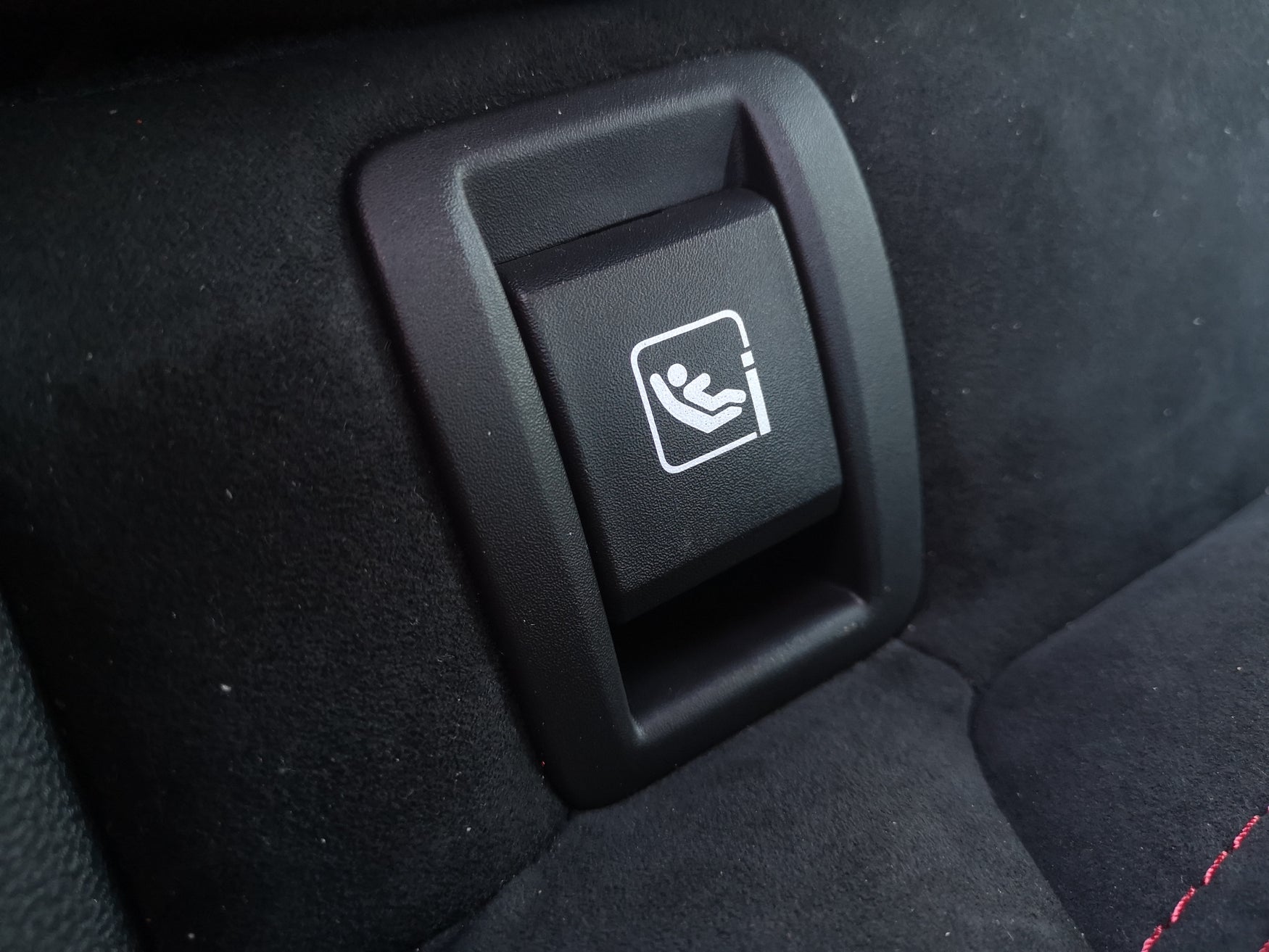 ISOFIX makes it easier to safely fit a child seat to your car by using standardised anchor points rather than the seat belt.
ISOFIX is our preferred method of fitting child car seats and something we always recommend. Keep reading to find out why ISOFIX exists, how it works and what cars have it.
What is ISOFIX?
ISOFIX stands for International Standard Organisation Fix and it's the best way of ensuring your baby or child seat is fitted correctly and safely to your car – it uses anchor points that are fixed to your car's shell to ensure the seat is secure rather than holding it in place with the seat belt.
When did ISOFIX become mandatory?
ISOFIX is fitted to all cars that were launched in November 2012 or later, while all new cars from November 2014 also have it fitted, though in reality lots of older cars have ISOFIX. If you're buying a used car, check its seats for the ISOFIX logo – usually on a label, tab or plastic cover hiding the anchor points – to be sure it has them fitted. Two-seater sports cars are the only exception though models like the Porsche Boxster and Mazda MX-5 now also come with ISOFIX fittings on their front passenger seat.
What ages are ISOFIX seats suitable for?
ISOFIX seats are designed for newborns up to four-year-olds. ISOFIT seats are designed for four up to 12-year-olds, the lock into place using the same ISOFIX mounting points, however it is actually the seat belt that keeps your child safely in place.
Why were ISOFIX seats invented?
The ISOFIX system was invented to ensure kids seats are fitted correctly. Numerous studies found that the old-style seats, which were secured using the seatbelt, were often fitted incorrectly, one such example is a study carried out by the German Insurance Institute, which found that 95% of ISOFIX child seats were fitted correctly, compared to just 30% using the old system.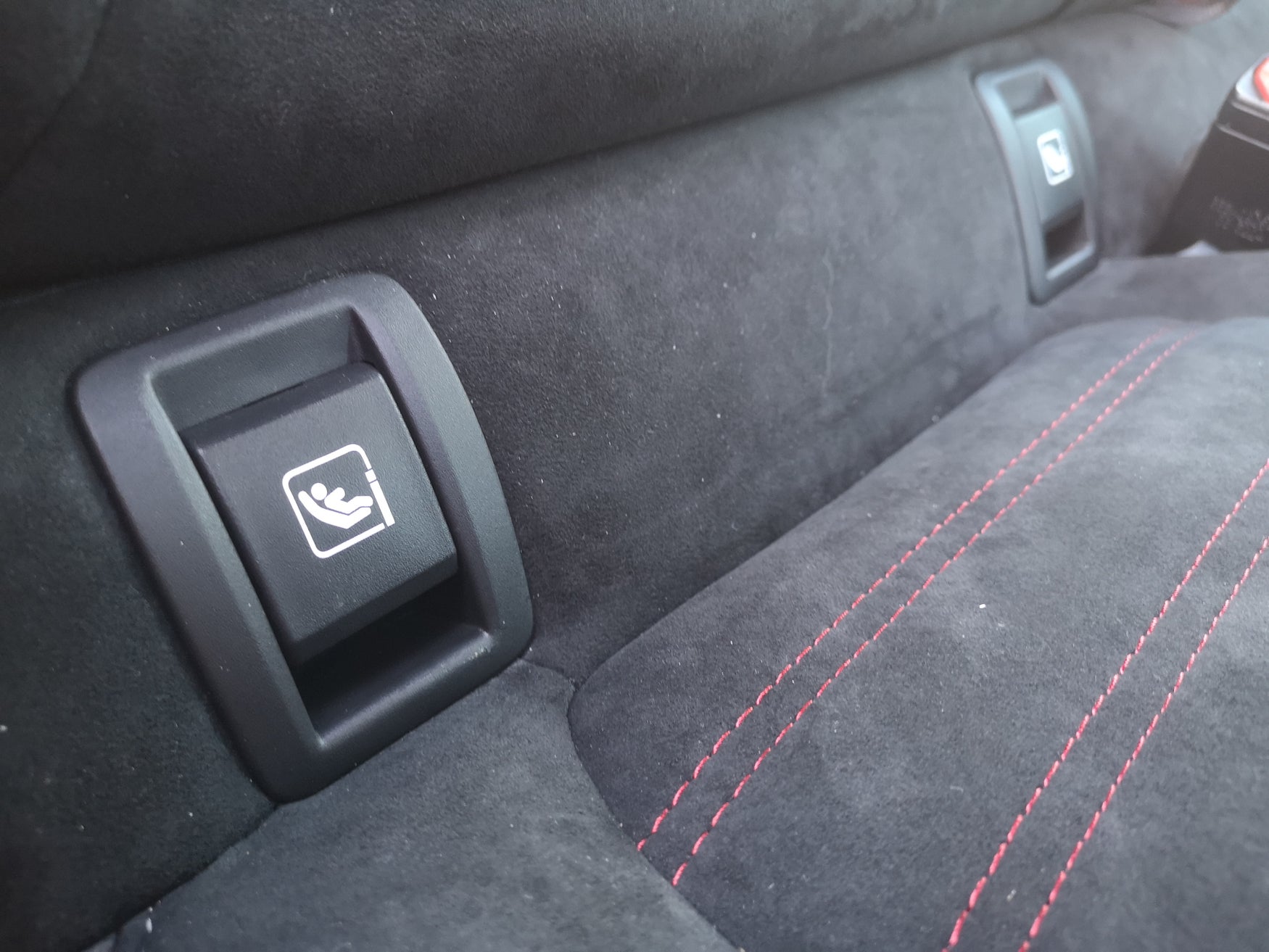 How do ISOFIX seats work?
ISOFIX child seats have metal jaws that anchor on the ISOFIX points in your car. You open the jaws, line them up in the ISOFIX points and push them together – like a locomotive bouncing off buffers – you'll hear a click as the jaws close, locking themselves onto the anchor points. You release the seat usually by pushing a couple of buttons.
What type of ISOFIX seats are there?
You get three types of ISOFIX seat – universal, semi universal and vehicle specific.
The names are pretty self explanatory. Universal seats should fit all new cars and they have either a supporting leg that you wedge in the footwell or a top tether that you secure to the back of a passenger seat, both help keep the seats snugly fitted.
Semi universal seats have exactly the same setup up but as the name subtly hints, they might not fit all cars.
Vehicle specific sears are – in a not-so-unforeseen twist – specific to particular models of car.
Why is ISOFIX better than using a seat belt?
ISOFIX seats are a good idea for many reasons. They're quick to fit and, more importantly, easier to fit safely than old style seat-belt secured seats. They also stay locked in position in an accident better than older seats that, for example, could slide about a lot in a lateral impact.
Can I just use seat belts rather an ISOFIX?
When installed right, seat belt fitted seats are perfectly safe - protecting children in the same way they do adults. But in some cases the seat belts may not be fitted correctly over the child seats, meaning infants aren't necessarily fully protected in the event of a crash.
With ISOFIX mounts, the connection between the seat and the car is more rigid, so there's less chance of making a mistake when fitting a child seat to the car. But, saying that, it's not a legal requirement to have an ISOFIX seat.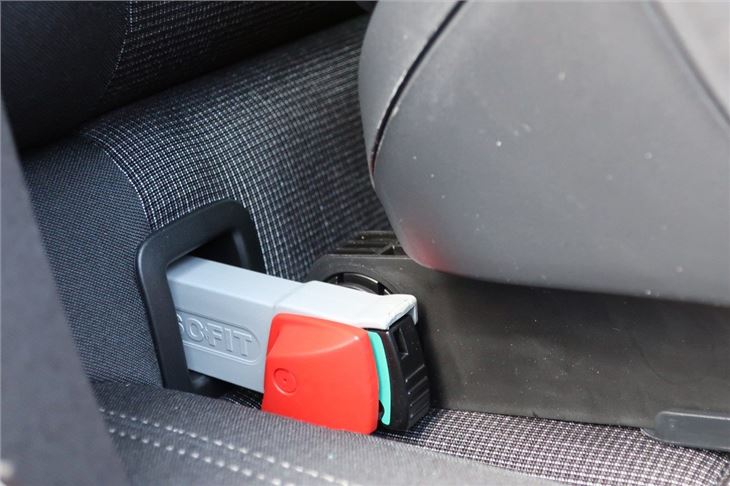 Is ISOFIX safer than a seat belt?
Independent tests show that ISOFIX mounted seats are extremely safe. Rather than relying on a belt, the car seat is fixed directly to the child seat base. That means there's less movement in the seat in the event of an accident, particularly a side on impact.
The real advantage to ISOFIX is that it's so simple to fit. Research by child seat brand Maxi-Cosi shows that 94% of parents use ISOFIX correctly. That's because you simply click the ISOFIX legs in and the car seat is solidly installed.
Nearly all ISOFIX seats have green and red indicators to show you when the seat is fixed correctly, too. Add in a rebound bar and an extra leg support or top tether strap and the ISOFIX system feels incredibly secure. Booster seats can also be permanently secured with ISOFIX.
How do I know if my car has ISOFIX?
ISOFIX has been standard on all new cars since the mid-2000s so if there is a high chance, your car will have it fitted. Originally ISOFIX had the two anchor points but some cars also have a top tether point – usually on the back of the seat.
If you're not sure, look for the ISOFIX labels or simply run your hands along the gap where the seat base and back meet to feel for the metal hooks. Two-seater cars often have them fitted in the passenger seat - but you'll need to make sure you've turned the passenger airbag off if you want to fix a car seat here.
What's not so good about ISOFIX?
ISOFIX car seats won't fit any car quite like an old car seat, which will fit in almost vehicle so long as it has a three-point seat belt.
The easiest way to know if your car has Isofix is to check the seats for ISOFIX labels. You'll usually find them where the backrest meets the lower squab. Better still, check for the ISOFIX points themselves, often they'll be hidden behind marked covers that are easy to spot.
Isofix is an internationally standardised car seat fitting system that locks your baby seat or seat base onto the seats of your car. It will hold a baby seat in place even in side impacts – unlike older seats held by seatbelts – and it should also make a baby seat easier to fit.
ISOFIX points were developed by Britax-Romer and VW and were first seen on cars in 1997. By 2001 most cars had ISOFIX points fitted (or available as an option) and by 2013 Februaury 2013, all new cars were required to have them fitted.
Secure your child with the Volkswagen Child Seats | Volkswagen
Volkswagen Tiguan
2.0 TDi 150 SE Nav 5dr
Manufacturer Approved
Marshall Volkswagen Bridgwater

Somerset, TA64BJ
PCP: £351.20/mo
Representative example: Contract Length: 36 months, 35 Monthly Payments: £351.20, Customer Deposit: £3,037.00, Total Deposit: £3,037.35, Optional Final Payment: £8,852.50, Total Charge For Credit: £3,932.85, Total Amount Payable: £24,181.85, Representative APR: 10.4%, Interest Rate (Fixed): 10.38%, Excess Mileage Charge: 6.98ppm, Mileage Per Annum: 10,000
Volkswagen Tiguan
1.4 TSi 150 4Motion SE Nav 5dr DSG
Alan Day Volkswagen New Southgate

Middlesex, N113UT
PCP: £408.77/mo
Representative example: Contract Length: 36 months, 35 Monthly Payments: £408.77, Customer Deposit: £3,787.00, Total Deposit: £3,787.50, Optional Final Payment: £11,687.50, Total Charge For Credit: £4,531.95, Total Amount Payable: £29,781.95, Representative APR: 9.4%, Interest Rate (Fixed): 9.39%, Excess Mileage Charge: 6ppm, Mileage Per Annum: 10,000
Volkswagen Tiguan
1.5 TSi EVO 130 Match 5dr
Manufacturer Approved
Marshall Volkswagen Bridgwater

Somerset, TA64BJ
PCP: £360.39/mo
Representative example: Contract Length: 36 months, 35 Monthly Payments: £360.39, Customer Deposit: £3,447.00, Total Deposit: £3,447.00, Optional Final Payment: £11,395.00, Total Charge For Credit: £4,475.65, Total Amount Payable: £27,455.65, Representative APR: 10%, Interest Rate (Fixed): 9.97%, Excess Mileage Charge: 6ppm, Mileage Per Annum: 10,000