What is keyless theft?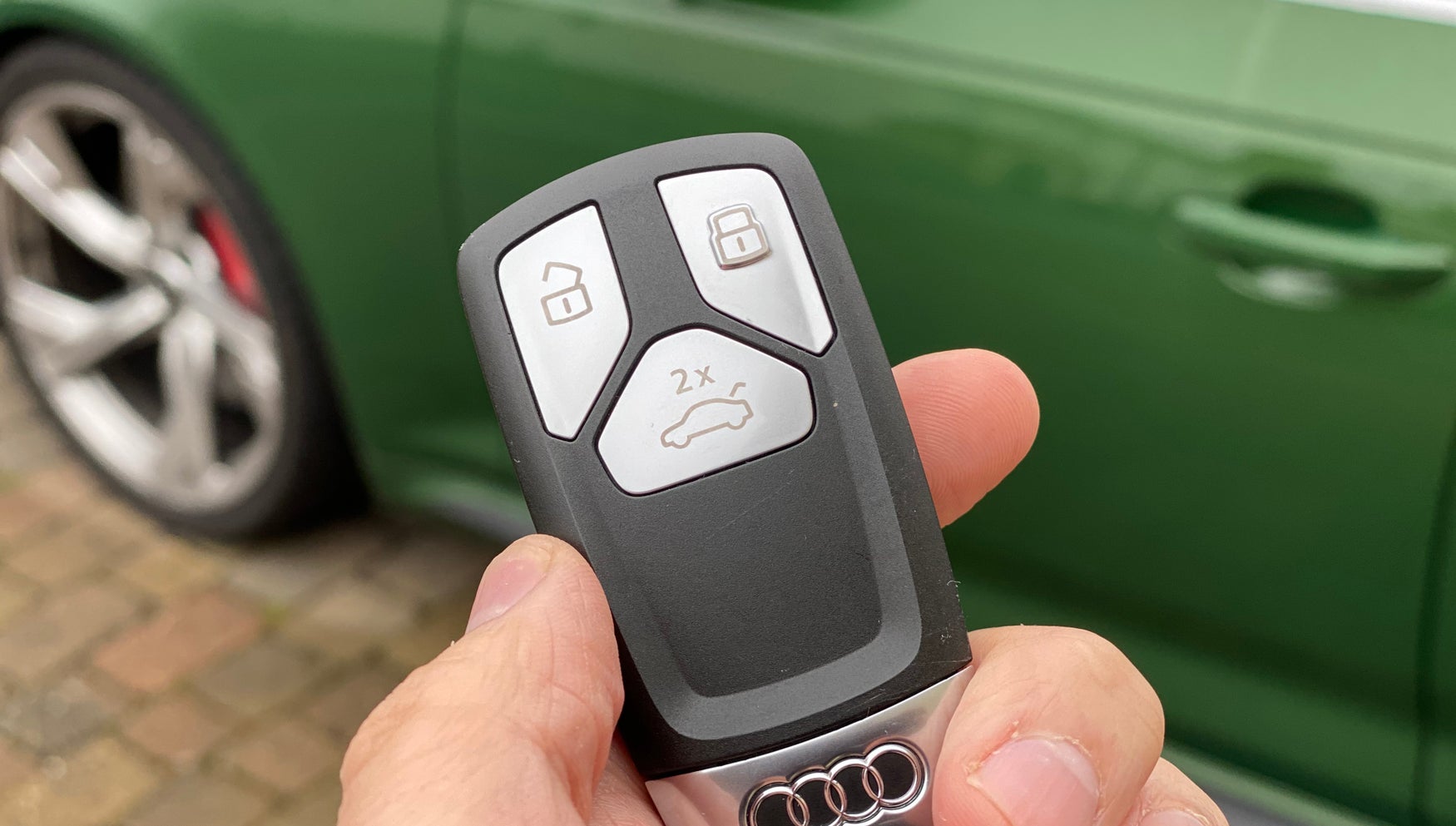 Keyless theft is a way of stealing a vehicle without using the physical keyfob. The targeted vehicles are those with keyless entry and start systems, exploiting the technology to get into the car and drive it away.
Keyless theft, sometimes called relay theft, is getting more and more common as the overwhelming majority of new cars offer keyless entry as standard. This feature allows drivers to unlock their car without needing to press any buttons on the key - it simply needs to be in range of the vehicle.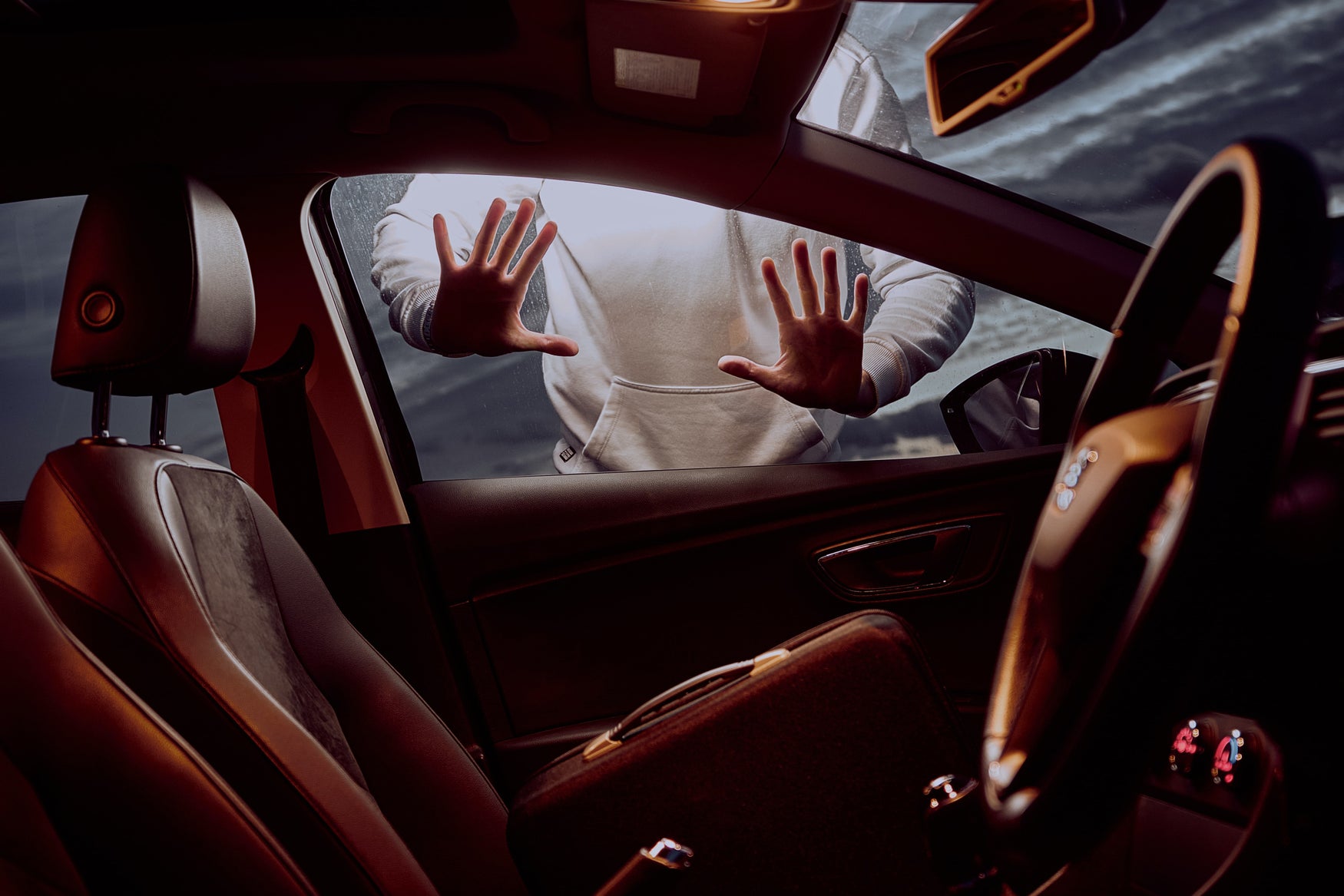 How does keyless theft happen?
Keyless car theft is simpler and quicker than you might imagine. Police say that it can take less than two minutes for a car to be stolen. In 2019, a vehicle was stolen every five minutes in the UK. Most of these thefts were keyless entry and it's a crime that's increasing significantly.
To keep it simple, the most common type of keyless theft is committed by pairs of thieves. They use a pair of devices to carry out the theft. The signal from your car key is captured or amplified, usually by one person standing near the house or front door and picking up the signal from your key inside. The signal is then amplified or sent to a second transmitter.
This second transmitter is held by the second person, who'll be close to the car. The car picks up the key's amplified signal from inside the house and assumes it's the actual key. In essence, the transmitter then acts as a key, so the car can be opened, started and driven away.
Will a car turn off without the key present?
Despite what some people think, keyless start cars can be driven without a key once they're already started. The thieves can't stop the car as it won't start again without the key close by, so they tend to be driven to a second location or to docks where they're sent abroad. Alternatively, the cars are broken for parts (making it nearly impossible to track down) or re-sold with false documents.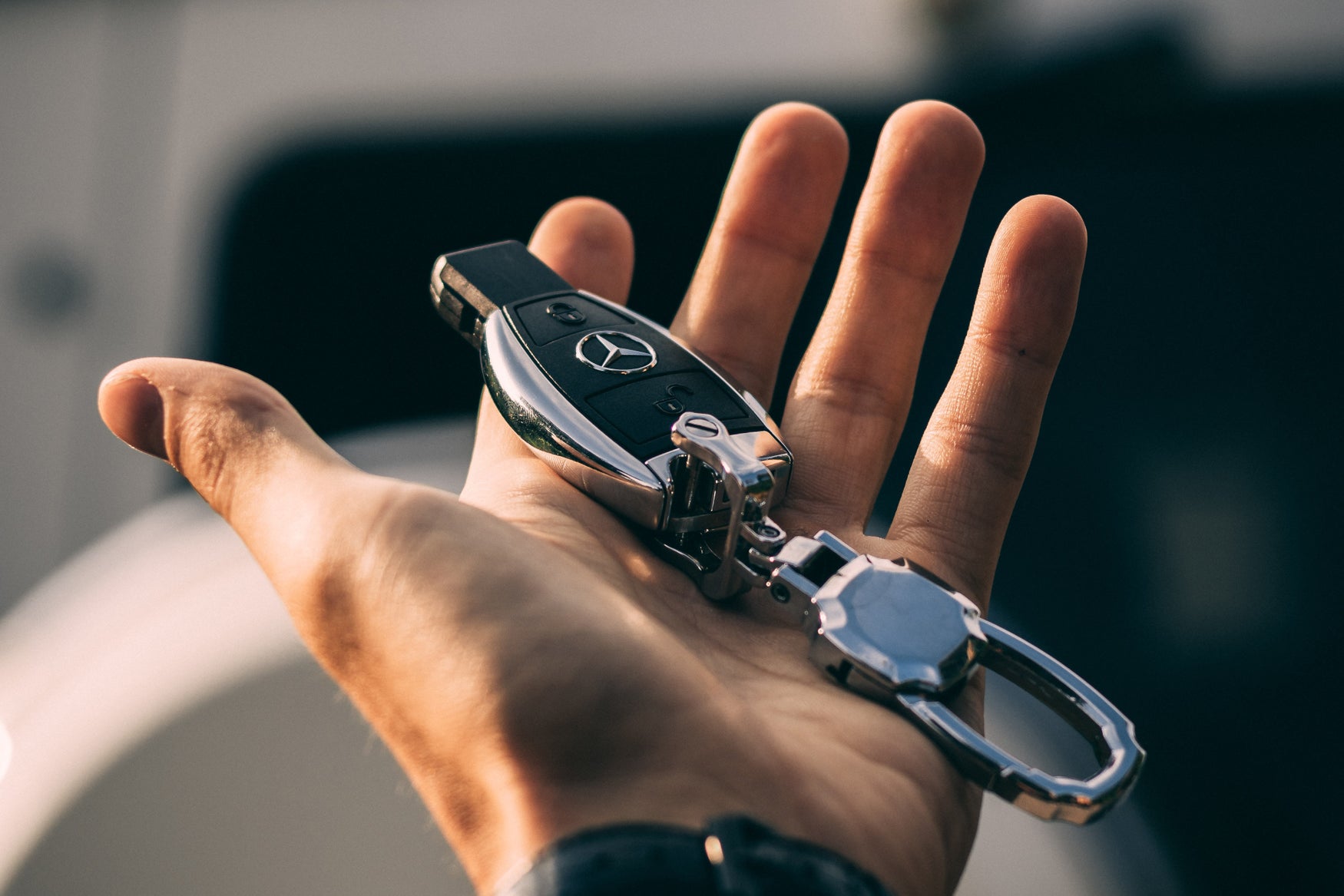 How do I avoid keyless entry car theft?
Onto the good news, or at least better news. Keyless theft can be prevented and deterred in a few ways. If you haven't bought your next car yet, the easiest way to avoid keyless theft is to buy a vehicle that doesn't have it fitted. If that's not an option, talk to the dealership about the security standards of the keyless function and also ask if the system can be disabled if you want to.
As well as making sure your car is properly locked and there's nothing valuable on display inside (dash cams, sat navs, money etc), put the keys somewhere safe - away from doors and windows. The further away the keys are from the exterior walls of your home, the better.
What is a signal blocker?
The best way to deter keyless theft on a car with keyless entry and start is by using a signal blocking bag, often called a Faraday bag. These bags or pouches are readily available from online retailers and most of them are under £10. Bargain, right? It's certainly cheaper than a new car, or installing a CCTV system at your house, but make sure you read the reviews first as the market is flooded with these pouches and some don't work well.
Faraday bags are little bags that are usually only big enough to fit one keyfob in, making them reasonably easy to put in a pocket or bag without taking up tonnes or space. The metallic material that lines the faraday pouch blocks the key's signal - meaning that it can't be picked up by anyone trying to get into your car.
You can also keep the keyfob in a metal box or anything that blocks the signal entirely. Whatever you put it in, test it works and make sure there are no gaps or holes - as the signal can be transmitted if it isn't completely blocked.
You can test the effectiveness of the faraday pouch or metal box by locking your car and then putting your keyfob in the pouch or box. Then try to get into your car. If the door won't unlock and open, it's working as it should. If you can open the door, the signal is still getting through to the car and can be picked up by other devices.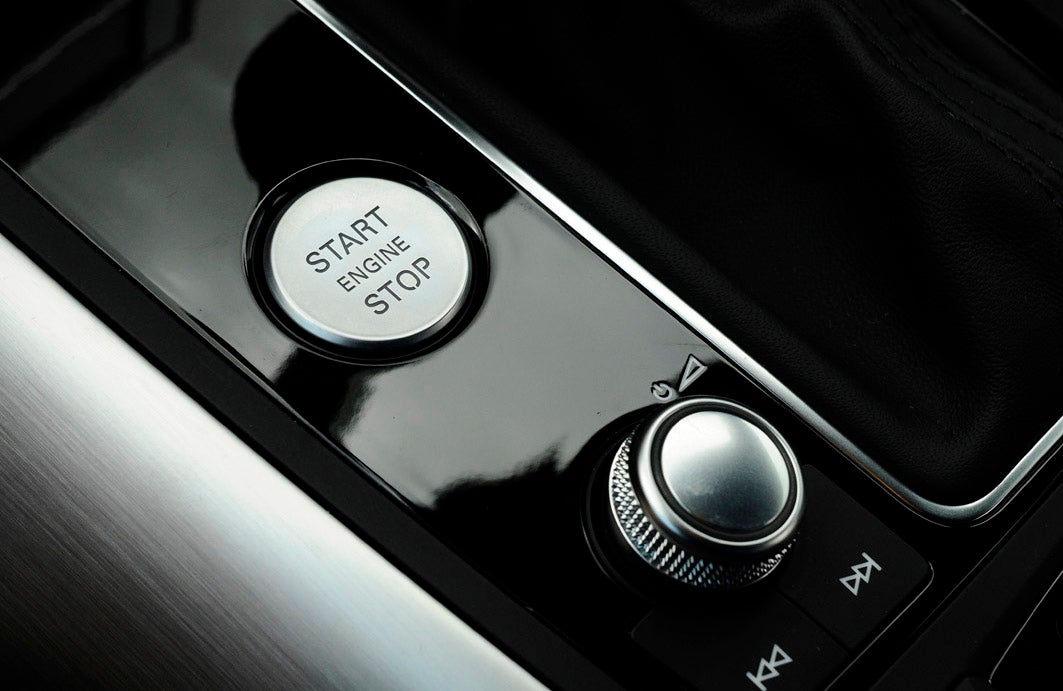 What else can I do to keep my car safe?
Anything else you can do to make the car harder to steal will be a deterrent. Putting the car in a garage, getting a lockable post on your driveway and in-car security devices - such as steering wheel locks - are useful. They may not prevent all thefts but they will slow thieves down and act as a deterrent.
In addition, look for street lights, security cameras and busy areas if you park on the street. At home, park where you can see the car if possible. If not, get motion-activated lights and/or a security system like security cameras or a camera doorbell. If you have a high-value car, consider getting a tracking device fitted because if the car is stolen, thieves sometimes park it somewhere (like a multi-storey car park) for a few days before moving it on. This is to ensure it isn't being tracked so they aren't caught with a stolen car. High-end tracker systems can even alert the police directly.
Can I turn off keyless entry and start?
Some keyless entry systems can be turned off, but it depends on the make and model of your particular vehicle. Have a read of your vehicle handbook because some models allow you to do this yourself. Alternatively, a dealer should be able to offer help.
Ultimately no single security system is foolproof, so increasing the amount of security around your car is a sensible move that'll reduce the likelihood of keyless theft.
Keyless simply means that something (entering a car, starting a car and/or stealing a car) can be done without needing the key in your possession. Most new cars have what's called keyless entry, which means you can walk up to your car with your key in a pocket or bag (anywhere close to the door handle) and open the door without unlocking physically. Keyless start allows you to start the car with a button rather than putting the key in the ignition.
Your car can be stolen more easily if you have both keyless entry and keyless start fitted. Keyless entry alone doesn't make you as susceptible to keyless theft because thieves would need a physical key to fire up the ignition and drive the car away. Saying that, though, even if your car can't be driven off - if you have keyless entry, it's worth reading on because thieves can still get into your car to steal items like sat navs and the like if you don't take preventative measures.
You can prevent keyless theft in multiple ways. Firstly, by not opting for both keyless entry and keyless start on your car. If you already have those features, and you can't keep the car safe in a garage, there are still ways to prevent keyless theft - including signal-blocking pouches for your keys, CCTV, extra security measures etc. We'll go through all of the options further down so keep on reading.
Help protect your vehicle from keyless theft
BMW 1 Series
118i M Sport 5dr
Vertu BMW York

York, YO304WR
PCP: £421.43/mo
Representative example: Contract Length: 36 months, 35 Monthly Payments: £421.43, Customer Deposit: £4,348.00, Total Deposit: £4,348.50, Optional Final Payment: £13,774.00, Total Charge For Credit: £3,882.55, Total Amount Payable: £32,872.55, Representative APR: 6.9%, Interest Rate (Fixed): 6.69%, Excess Mileage Charge: 4ppm, Mileage Per Annum: 10,000
BMW 1 Series
120d xDrive M Sport 5dr Step Auto
Ocean Group BMW Plymouth

Devon, PL68LD
PCP: £439.01/mo
Representative example: Contract Length: 36 months, 35 Monthly Payments: £439.01, Customer Deposit: £4,326.00, Total Deposit: £4,326.00, Optional Final Payment: £14,152.41, Total Charge For Credit: £5,003.76, Total Amount Payable: £33,843.76, Representative APR: 8.9%, Interest Rate (Fixed): 8.9%, Excess Mileage Charge: 9.67ppm, Mileage Per Annum: 10,000
BMW 1 Series
120d M Sport 5dr Step Auto
Ocean Group BMW Plymouth

Devon, PL68LD
PCP: £424.24/mo
Representative example: Contract Length: 36 months, 35 Monthly Payments: £424.24, Customer Deposit: £4,191.00, Total Deposit: £4,191.00, Optional Final Payment: £13,753.56, Total Charge For Credit: £4,852.96, Total Amount Payable: £32,792.96, Representative APR: 8.9%, Interest Rate (Fixed): 8.9%, Excess Mileage Charge: 9.39ppm, Mileage Per Annum: 10,000