What is low mileage?


Low mileage is a term that relates to a car that has done fewer miles than average in relation to its age.
When it comes to buying a used car, mileage is an important factor to consider. The number of miles on the clock affects the value of the car both when you buy it and when you come to sell it, as well as the future potential costs on maintenance and servicing.
Putting 9000 to 12,000 miles on your car per year is considered normal, meaning a car that's been driven less than that is thought of as low mileage, i.e. a three-year-old car with less than around 27,000 miles on the clock would be considered low mileage. A three-year-old car with, say, 10,000 miles done would be very low mileage.
Below, we'll get into what you should look out for on low mileage cars and whether they're a smart investment.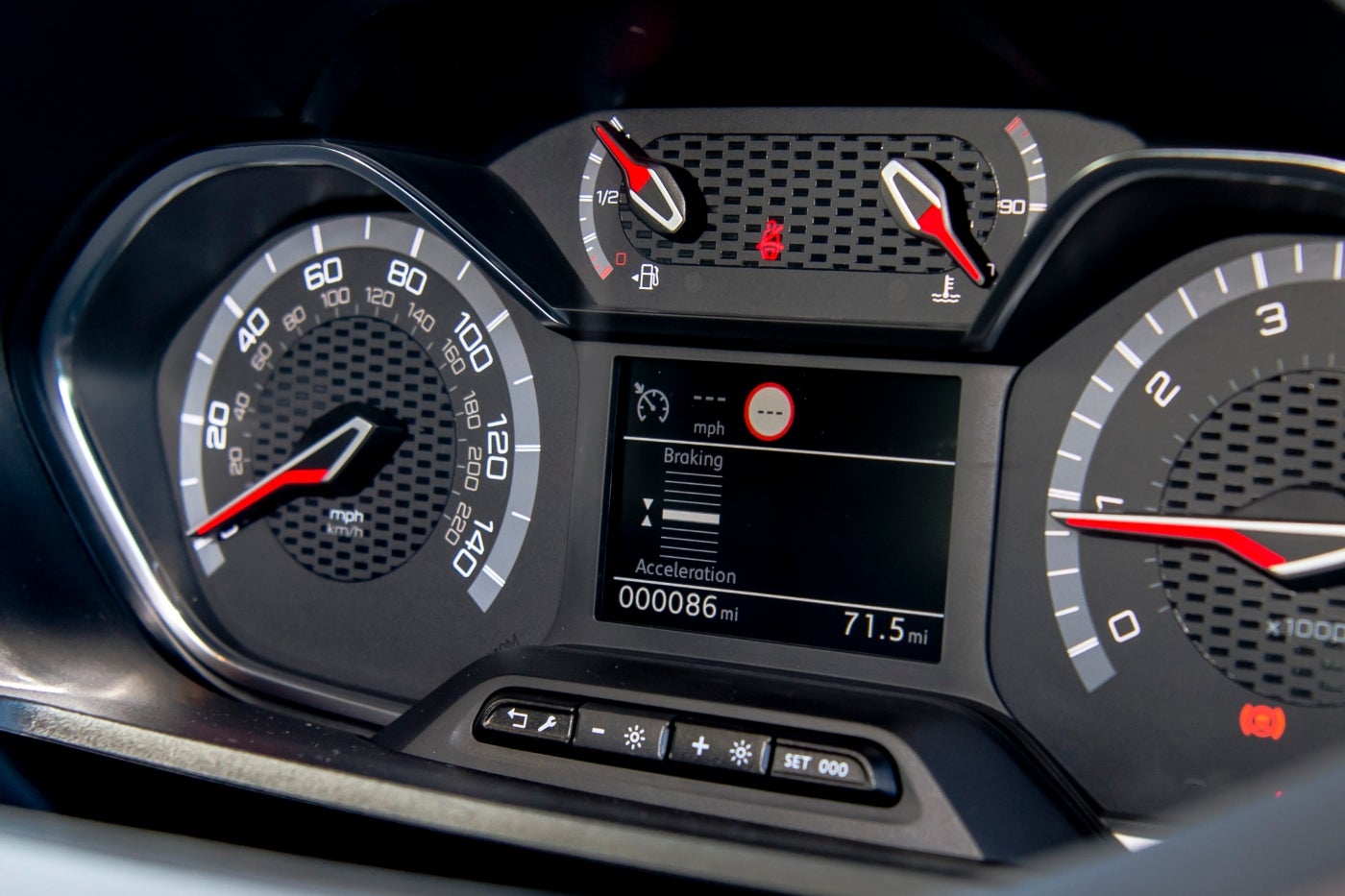 What is low mileage?
Low mileage simply means that a car has been driven fewer miles than average in relation to how old the vehicle is. The average mileage for a UK driver has changed over the last decade, mostly due to the increase of two-car households and, more recently, national lockdowns due to Covid-19. Even so, it's fairly easy to work out if a car has done relatively low mileage for its age.
What's considered low mileage for a car?
What's considered low mileage will depend on the age of the vehicle. For example, a five-year-old car that has done just 30,000 miles would be low mileage because the average UK driver is said to cover about 10,000 miles per year. However, it's important to pay close attention to a range of factors - including the condition of the car, its service history and the way it has been treated before it got to you.
What are the advantages of buying a low mileage car?
Low mileage cars tend to be more desirable on the used market because they've seen much less use - meaning components that are affected heavily by wear and tear - like the brakes, clutch, tyres etc may last longer into your ownership before needing replacing. The paintwork and interior will most likely be better too.
Components usually have both an age and a mileage limit they need to be changed at so always check the service history to find out what parts have been changed and what parts are likely to need changing soon so you aren't caught out.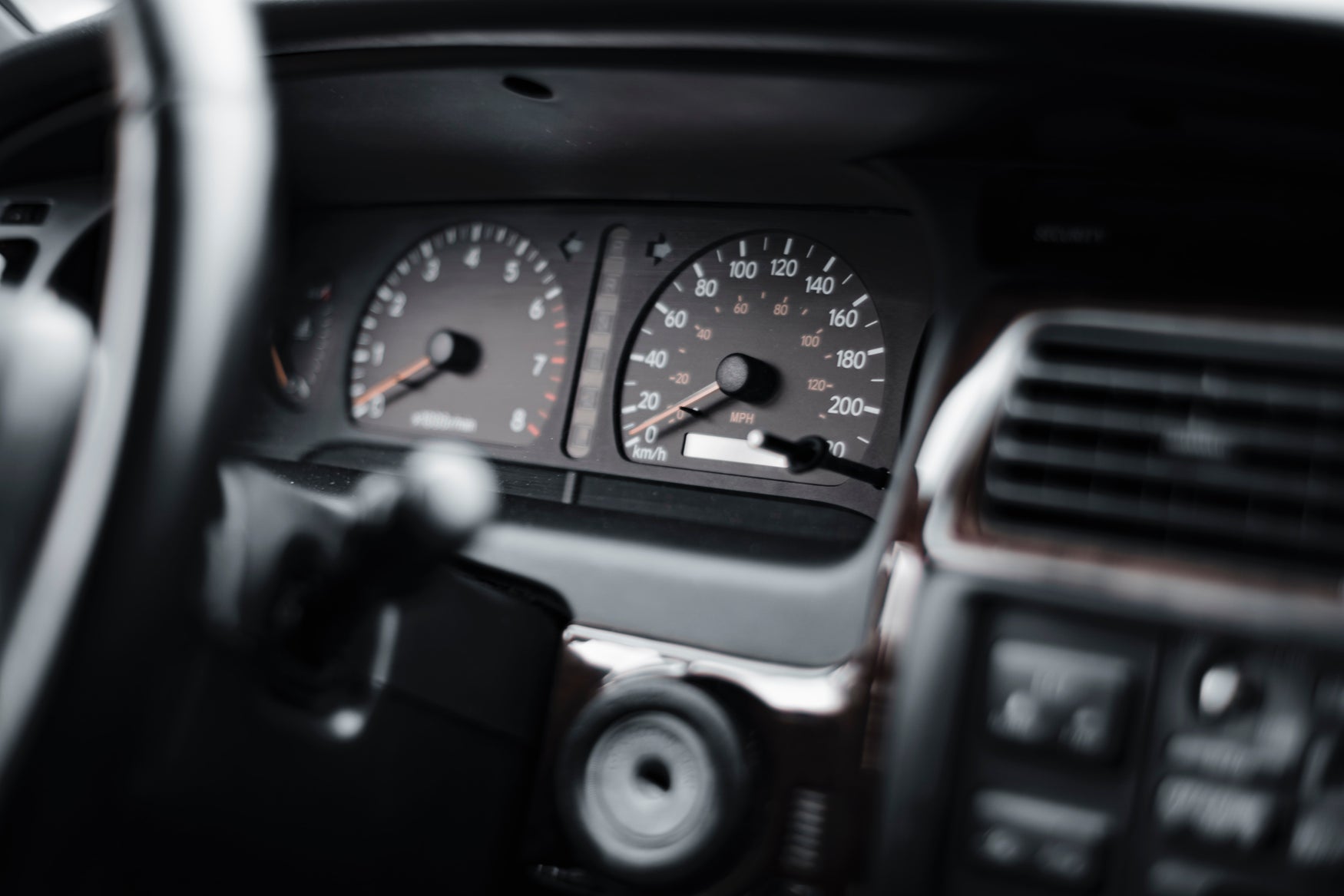 Is mileage the only thing to consider when buying a used car?
Mileage shouldn't be the only thing you pay attention to when it comes to checking out a used car, especially if there are other issues worth noting. For example, a 20,000-mile car with five owners and incomplete service history is potentially worse than a 50,000-mile car with a single owner and all of its service records.
The age, condition and type of driving that the car has done are also very important as it can cause major issues down the line after you've invested your hard-earned cash into it. This could mean that a vehicle that's been driven mostly on the motorway is likely to be in better shape mechanically than the same vehicle that was mostly driven around a city because parts like the clutch and brakes will be more worn.
What problems can arise with low-mileage vehicles?
There are three main issues to be wary of with low-mileage cars: lack of use, inflated prices and risk of clocking.
The biggest problem to be aware of with older low-mileage cars is that they haven't been driven enough. Cars are full of plastic and rubber parts that tend to get brittle if they're not used regularly - including parts like the air conditioning unit.
Lack of use can also cause problems like battery drain, engine trouble (due to lack of oil running through it) and stiff or corroded brakes. In other words, as attractive as those low miles may be, they can also foreshadow big-bucks in repair costs. If the car has a diesel engine, lack of use can also lead to expensive trouble with the exhaust system.
Secondly, if you're planning not to do many miles once you own the car, you might get most or all of your initial money back when you sell it. However, if you're looking for a daily driver that you're going to keep for a long time then it doesn't make as much sense to pay a higher price for a low mileage car than a similar, but less pricey, alternative with more miles on the clock.
Lastly, it pays to be cautious - so those looking to buy a used car with low mileage should always question why it's lower than average. Car clocking - which refers to the tampering of a car's odometer to wind the mileage figure back - is also on the rise.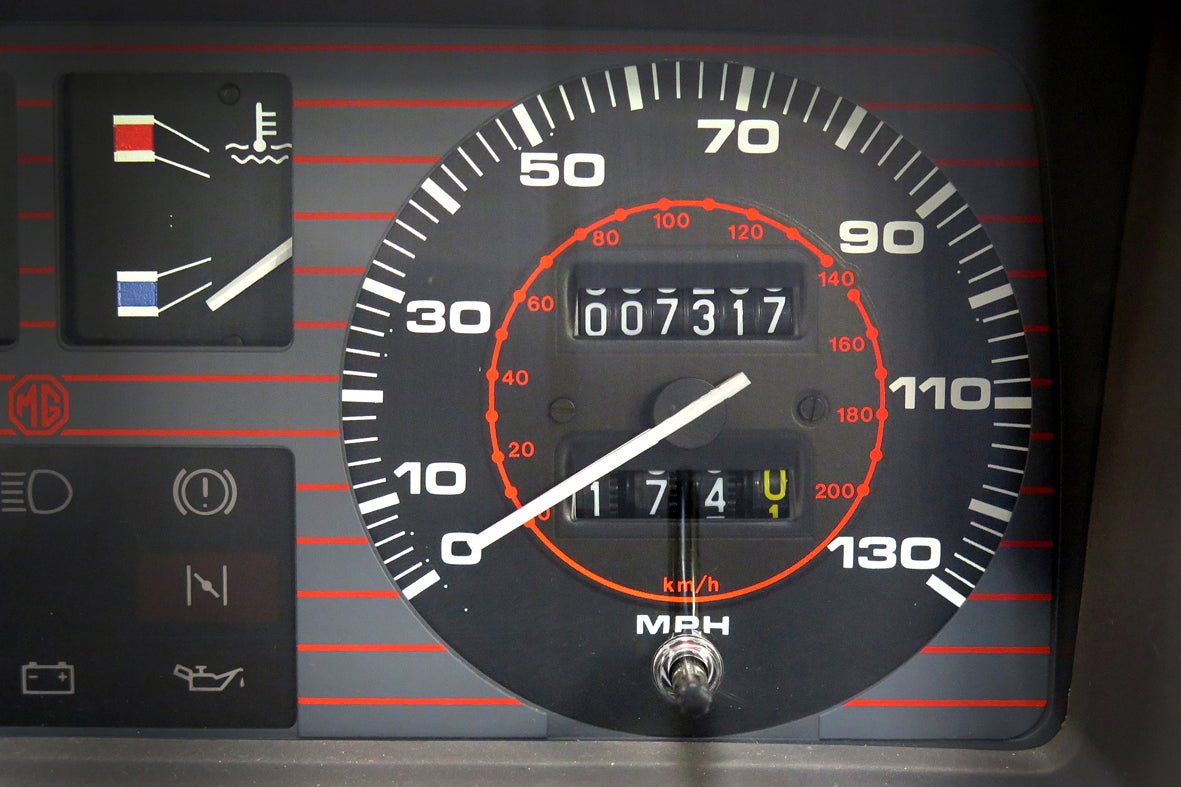 Clocking hasn't gone away...
In 2019, Rapid Car Check analysed a random sample of one million cars and discovered that 6.5% showed a mileage discrepancy as part of their MoT history. With around 38.5 million vehicles currently registered in the UK, that means there could be close to 2.5 million clocked cars on UK roads.
These could be hiding age-related issues that owners aren't aware, especially with the majority of service and maintenance schedules dependant on mileage. A car that has covered 60,000 miles - but is advertised with 40,000 miles - may have parts that need servicing or replacing. For engine components, like timing belts or chains, this has both safety and significant cost implications.
How do I make sure a low mileage car is genuine?
To ensure a low mileage car is legit, look carefully at the interior at the paintwork. Lots of paint chips, worn seats/steering wheel and shoddy footwell mats are typical clues of high mileage.
An extremely worn interior on a car that appears to have 30,000 miles on the clock should set alarm bells ringing. Also check the documentation, like MoT and service records, to ensure they're consistent with each other and the car itself. At every service, the vehicle's mileage should have been recorded.
An HPI check should also flag whether a vehicle is currently recorded as stolen, has outstanding finance or has been written-off.
Mileage and age are both important factors when it comes to used cars. In fact, a four or five-year-old car that's spent much of its life sitting around undriven, for instance, could give you more trouble in the long run than a 10-year-old car that's been well-maintained. The same goes for factors like service history. A 10,000-mile car with a patchy service history is arguably worse than a 50,000-mile car with all of its service records.
A used car with low mileage is usually a good decision because you can get a slightly older car with more life left in it - but only if the mileage isn't unusually low, the price isn't too high and the service records are all in order. If the mileage looks suspiciously low, the car may have been clocked. Alternatively, the vehicle may not have been driven enough - which could lead to big bills if parts start to fail due to lack of use. HPI and MOT history checks are always a good idea, as well as looking at a few of the same models to get a good idea of prices.
Low mileage vehicles can sell for 20-30% more than the same vehicle with high miles - according to used car marketplace, Motorway.
Got your eye on a small crossover?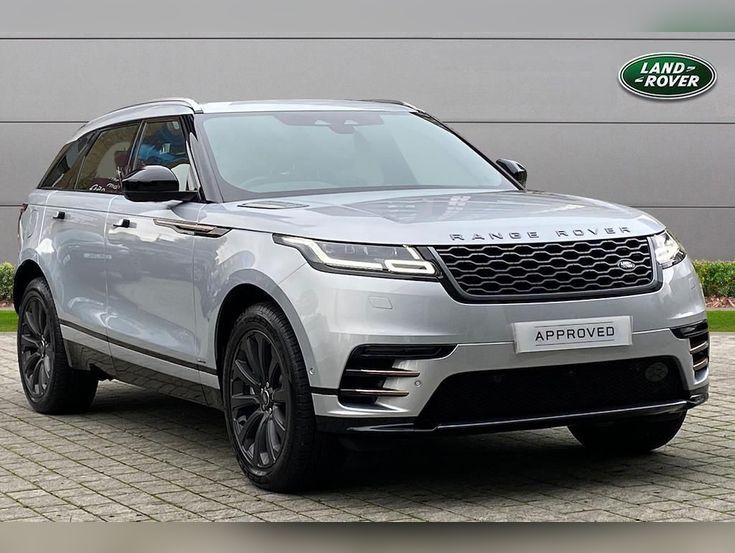 Land Rover Range Rover Velar
2.0 P400e R-Dynamic SE 5dr Auto
Manufacturer Approved
Lookers Land Rover Battersea

Surrey, SW113SU
PCP: £1,239.93/mo
Representative example: Contract Length: 36 months, 35 Monthly Payments: £1,239.93, Customer Deposit: £11,999.00, Total Deposit: £11,999.85, Optional Final Payment: £35,027.00, Total Charge For Credit: £10,425.40, Total Amount Payable: £90,424.40, Representative APR: 6.9%, Interest Rate (Fixed): 6.69%, Excess Mileage Charge: 16.8ppm, Mileage Per Annum: 10,000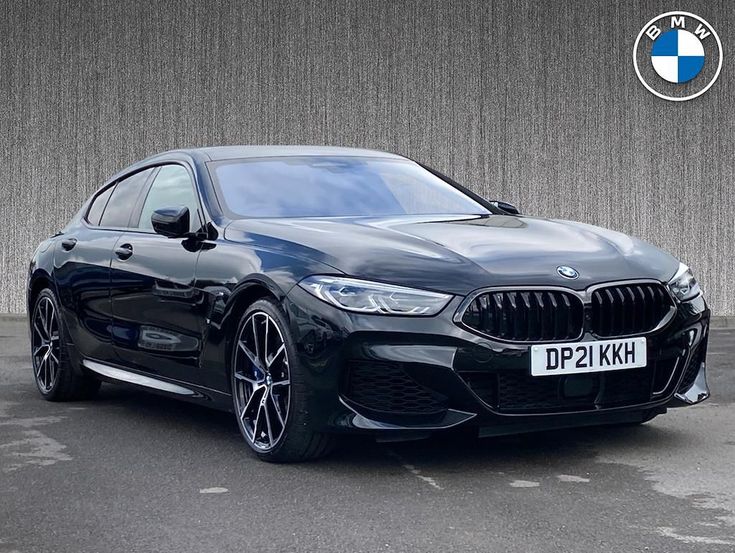 BMW 8 Series
840i [333] sDrive M Sport 4dr Auto
Manufacturer Approved
Lookers BMW Stafford

Staffordshire, ST174PQ
PCP: £1,046.51/mo
Representative example: Contract Length: 36 months, 35 Monthly Payments: £1,046.51, Customer Deposit: £9,749.00, Total Deposit: £9,749.85, Optional Final Payment: £26,945.47, Total Charge For Credit: £8,324.17, Total Amount Payable: £73,323.17, Representative APR: 6.9%, Interest Rate (Fixed): 6.9%, Excess Mileage Charge: 18.67ppm, Mileage Per Annum: 10,000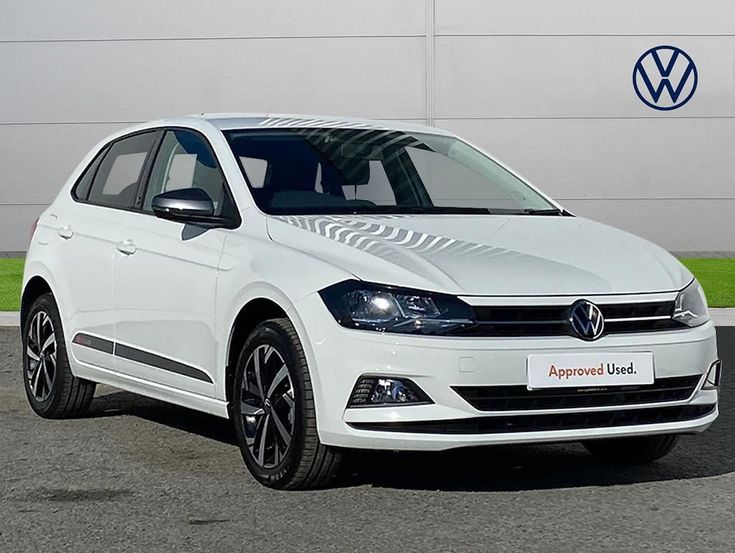 Volkswagen Polo
1.0 TSI 95 Beats 5dr
Lookers Volkswagen Carlisle

Cumberland, CA12UR
PCP: £305.43/mo
Representative example: Contract Length: 36 months, 35 Monthly Payments: £305.43, Customer Deposit: £2,939.00, Total Deposit: £2,939.85, Optional Final Payment: £8,920.00, Total Charge For Credit: £2,950.90, Total Amount Payable: £22,549.90, Representative APR: 7.9%, Interest Rate (Fixed): 7.87%, Excess Mileage Charge: 4.78ppm, Mileage Per Annum: 10,000