When should you replace the tyres on your car?

Written by
heycar editorial team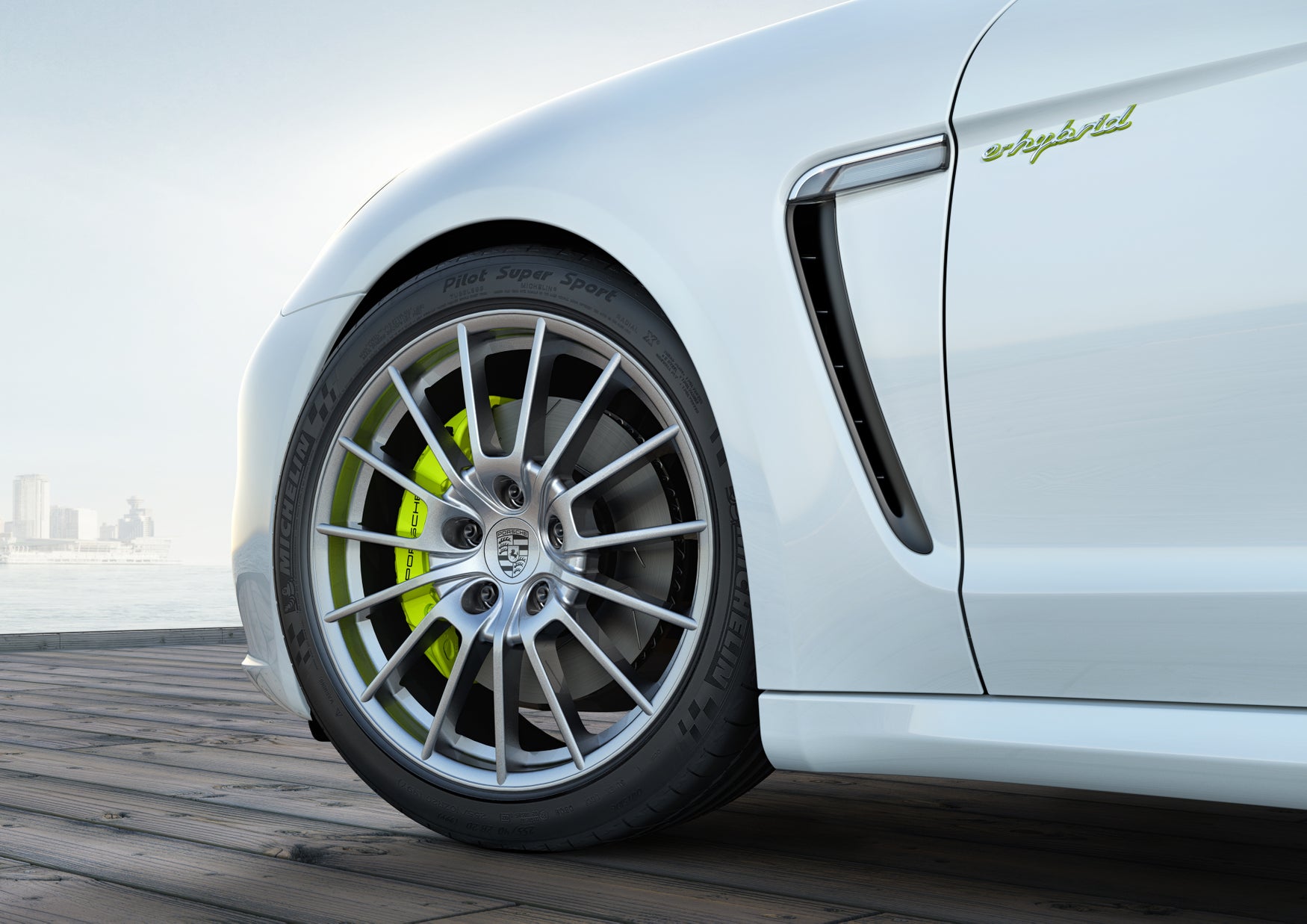 Tyres are one of the most overlooked aspects of car maintenance yet UK Government data shows that more than one in 10 cars will fail its annual MoT due to defective or worn out tyres.
However, with a few basic checks and a little bit of knowledge, it is easy to keep on top of tyre maintenance and ensure they're safe and legal. Here's our guide to checking your tyre wear and knowing when to replace your worn car tyres.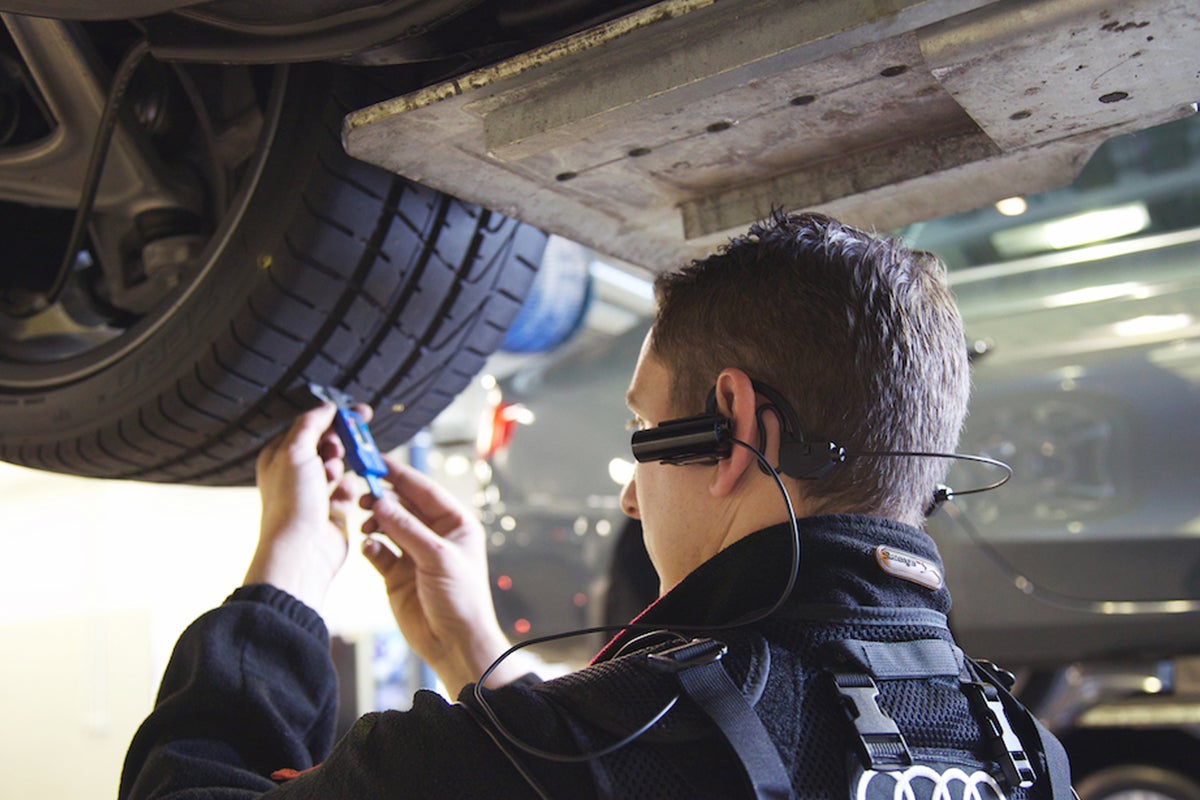 Tread depth
The first and most obvious aspect of tyre safety is tread depth. And by this we mean the deepness of the main grooves that cover the circumference of the tyre. From new, the depth of tread will be around 7mm, while the legal limit is 1.6mm.
Most tyres have tread wear indicators, which are hard, raised bars at the bottom of each groove. When the tread is level with these bars then the tyre will have reached the legal limit. However, it is unwise to rely on these alone as uneven tyre wear is a common problem.
Poor wheel alignment or worn suspension can produce uneven wear to the inside or outer edge of the tyre, while leaving the tread bar intact. To check the condition, run a 20p coin along the tread - the outer edge of the coin is 1.6mm thick and if the tread is below this mark then it will most likely be below the legal limit.
Should you run a tyre to the legal limit?
As mentioned, the legal limit for tread depth is 1.6mm and - until recently - all tyre manufacturers, suppliers and motoring groups recommended tyre replacement at 3mm. However, owing to developments in tyre compound technology, some manufacturers are beginning to dismiss this advice.
Michelin, for example, claims that its tyres are designed to provide as-new performance all the way to the 1.6mm limit. The French tyre maker is also campaigning for EU tyre ratings to be changed to reflect worn performance for all tyres at 1.6mm.
Whether you replace at 1.6mm, 2mm or 3mm is down to personal preference and the quality of the tyre that's fitted to the vehicle. But it's important to note that tyres that are near or on the legal limit can be more susceptible to aquaplaning, owing to the fact there is less tread depth to allow for water dispersion.
For example, a tyre with 1.6mm of tread will not perform as well as one with 3mm when confronted with a road that may have 2mm of water on its surface.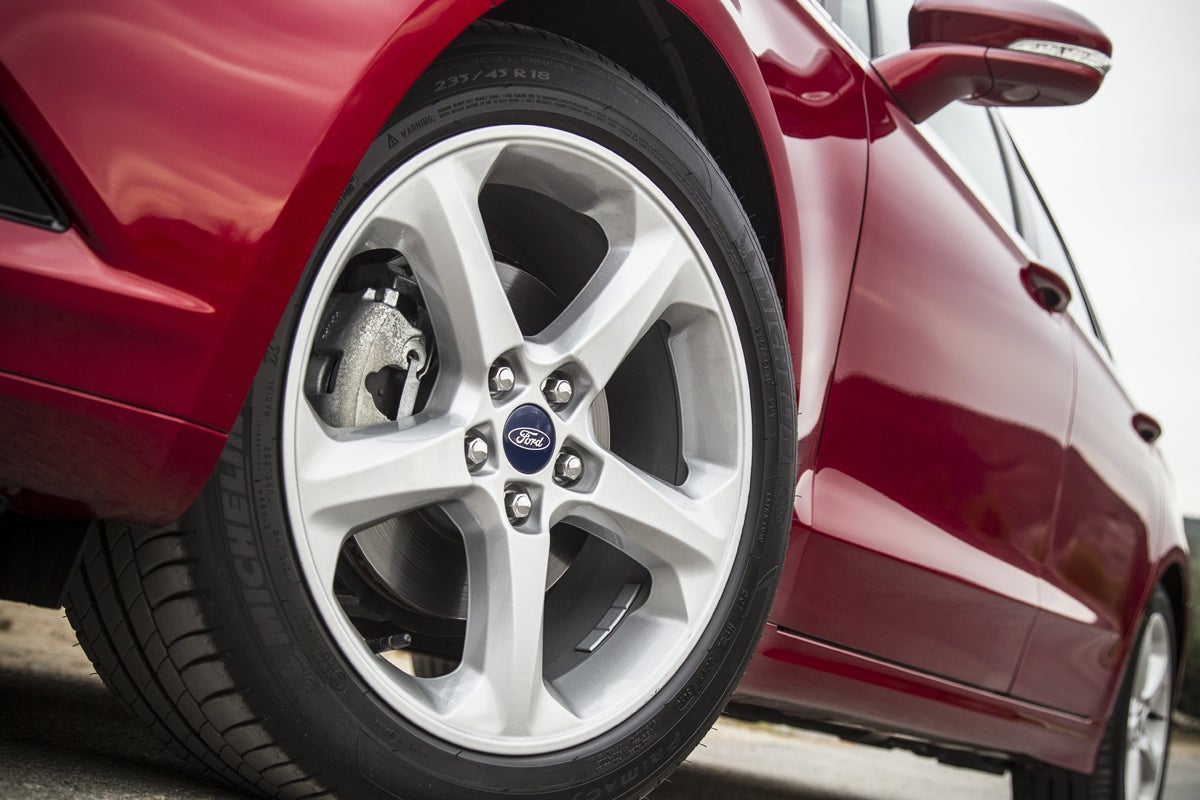 Tyre damage
As well as becoming worn, tyres are susceptible to damage. Unlike a puncture or excessive wear, damage can be difficult to spot, with no immediate impact to the car's handling. It can also occur from something minor, such as simply driving over a pothole, but the ramifications can be extremely serious.
Blisters, bulges or splits in the sidewall are usual indicator of serious internal tyre damage. Sunlight can also cause cracks, although this is usually found with cars that are left standing outside for long periods. However, it's important to check your tyres once a week as damage can result in a loss of pressure or a sudden blowout.
Run flats
Run flat are self-supporting tyres that are designed to work even after a puncture. Run flat tyres are also less susceptible to blowouts, due to their reinforced sidewalls that hold the tyre up after damage or loss of pressure.
That said, they're not indestructible and need to be regularly inspected for tread and condition. Unlike standard tyres, run flats cannot be repaired, which means they have to be replaced if they're damaged.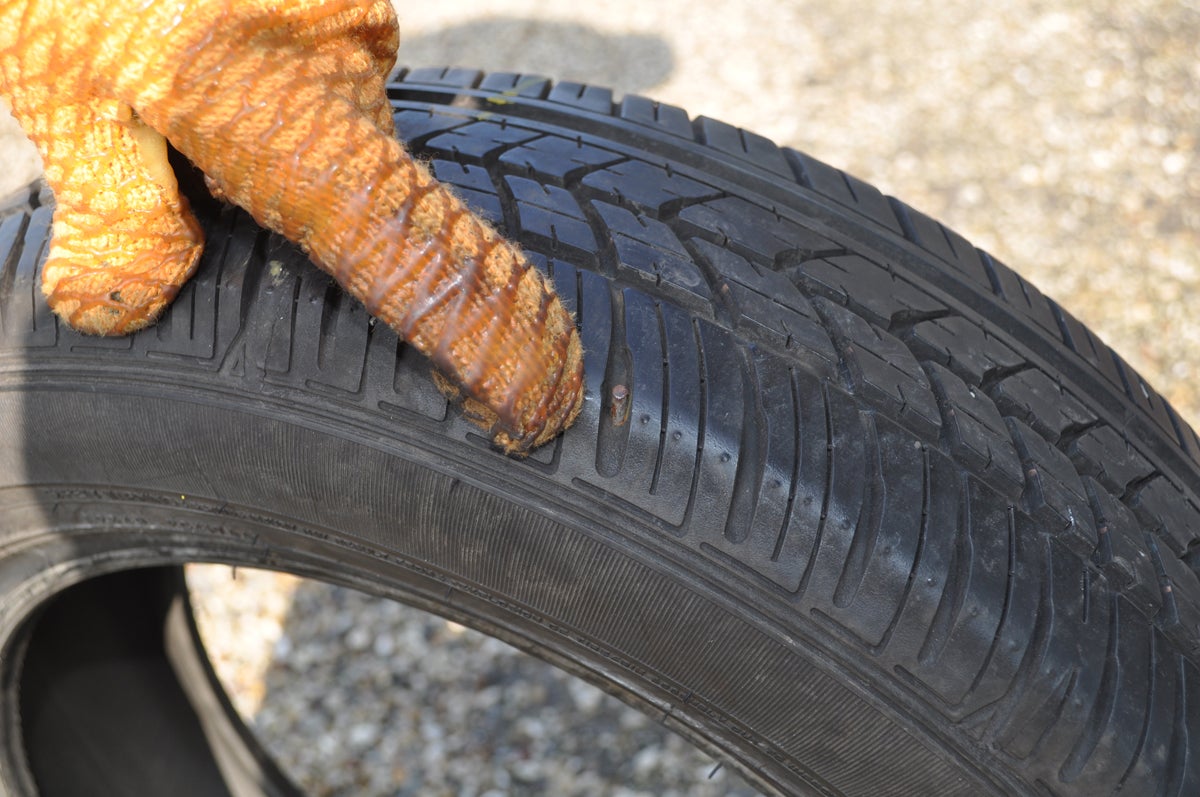 How long should a tyre last?
How long a tyre lasts will very much depend on your driving style and type of vehicle. According to Michelin, an average tyre should last 25,000 miles. However, if you don't use your car very much - or own a classic - then tyre manufacturers' recommend that all tyres regardless of depth should be replaced after 10 years. We'd recommend having all tyres inspected annually if they're older than five years.
Tyre pressure
Underinflated or overinflated tyres can increase wear and affect the handling of your car. You'll find the correct pressures for your car's tyres in the owner's manual or inside the fuel filler flap. They will be stated in 'Bar' or 'PSI', so make sure you use the same figures for every tyre. Always try to use the same pressure gauge so you know the readings are consistent across all four corners when you check them once a week.
Using a pump or compressor, you can add air to any tyre that is under-inflated. Add a little at a time and check with the gauge until the tyre is at the right level. Avoid over-inflating and then letting air out through the valve as this puts unnecessary strain on the tyre.
Tyres are fitted with wear indicators that show you when the tread depth has worn down to a level where they need replacing. Of course tyres should always be replaced when they are damaged so it's essential to check them regularly.
This depend on your driving style and the type of vehicle the tyres are fitted to. But according to Michelin, an average tyre should last 25,000 miles.
The legal limit for tread depth is 1.6mm and and tyre manufacturers, suppliers and motoring groups have traditionally recommended tyre replacing tyres when they reach 3mm. However, thanks to developments in tyre compound technology, some manufacturers are beginning to change their advice. Michelin says that its tyres are designed to provide as-new performance all the way to the 1.6mm limit.
Michelin TV: How to check tyre tread depth
Ford Transit Custom
2.0 EcoBlue 170ps Low Roof D/Cab Active Van
TrustFord Huddersfield Transit Centre

West Yorkshire, HD16RJ
HP: £871.01/mo
Representative example: Contract Length: 36 months, 36 Monthly Payments: £871.01, Customer Deposit: £4,800.00, Total Deposit: £4,800.00, Total Charge For Credit: £4,156.36, Total Amount Payable: £36,156.36, Representative APR: 9.9%, Interest Rate (Fixed): 9.45%
Cupra Formentor
2.0 TSI 310 VZ2 5dr DSG 4Drive
Milton Keynes SEAT

Milton Keynes, MK150DQ
PCP: £599.03/mo
Representative example: Contract Length: 36 months, 35 Monthly Payments: £599.03, Customer Deposit: £5,998.00, Total Deposit: £5,998.50, Optional Final Payment: £18,325.00, Total Charge For Credit: £5,299.55, Total Amount Payable: £45,289.55, Representative APR: 6.9%, Interest Rate (Fixed): 6.9%, Excess Mileage Charge: 8.38ppm, Mileage Per Annum: 10,000
Toyota Aygo
1.0 VVT-i X-Play TSS 5dr
Manufacturer Approved
Steven Eagell Toyota Birmigham

Birmingham, B249HF
PCP: £173.07/mo
Representative example: Contract Length: 36 months, 35 Monthly Payments: £173.07, Customer Deposit: £1,649.00, Total Deposit: £1,649.85, Optional Final Payment: £4,278.50, Total Charge For Credit: £986.80, Total Amount Payable: £11,985.80, Representative APR: 4.9%, Interest Rate (Fixed): 3.52%, Excess Mileage Charge: 8ppm, Mileage Per Annum: 10,000