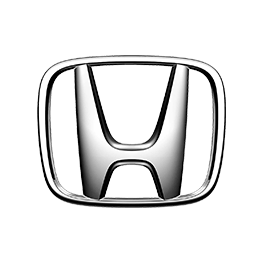 Honda
Finding a used Honda for sale with heycar couldn't be simpler. All Honda cars for sale with heycar come with a warranty, are quality checked and available through selected dealers only.
Find a used Honda car for sale with heycar
To see the latest used Honda cars for sale listed on heycar, simply click here.
Which used Honda models will I find for sale on heycar?
You're spoilt for choice with every type of modern Honda listed in our cars for sale, including the Honda e for sale, Honda Accord for sale, Honda Civic for sale, Honda Civic Type-R for sale, Honda Civic Saloon for sale, Honda Civic Estate for sale, Honda CR-V for sale, Honda E for sale, Honda HR-V for Sale, Honda Insight for sale, Honda Jazz for sale, Honda Jazz Crosstar for sale and Honda NSX for sale.
Which Honda is right for me?
Honda has a relatively small range of cars from which to choose, although many of its models are versatile and spacious for their segment. The Jazz supermini packs a huge amount of space into a small footprint, while the HR-V crossover mixes SUV design with on-road comfort. Honda's Civic is its most popular model, combining a good driving experience with practicality, while the high-performance Type R version is a hot hatch icon. The bigger CR-V SUV gives plenty of room and a high driving position but is designed solely for on-road use, while the range is crowned with the impressive NSX supercar that uses hybrid power for extra performance.
Is there an electric Honda that I can buy?
There is and it's called the Honda e. It's Honda's first fully electric vehicle, though it has offered hybrids in the past
What are the most popular Honda cars for sale?
Honda's range is small, with four models really standing out among buyers, which are the Civic, CR-V, HR-V and Jazz.
Tell me something I don't know about Honda
One of the most innovative Japanese car manufacturers, Honda has a reputation for high-quality engineering and smart design but with a focus on reliability too. Originally starting out as a manufacturer of motorcycles - Honda has been the world's largest motorcycle manufacturer for 60 years - it moved into car building in the early 1960s. As well as making cars and motorcycles, Honda produces a wide range of power products such as lawnmowers and marine engines and even designed and built a Honda Jet.
How can I find a used Honda for sale near me?
Simply enter your postcode to find high quality second-hand Hondas near you.