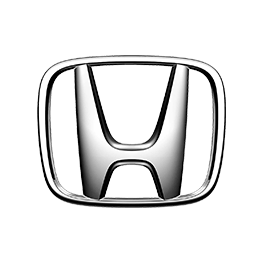 Honda Civic Type R Review

Written by
heycar editorial team

Best bits
Stonking straight line performance
First rate handling
Easier to live with than the old model
Not so great
Sat-nav only with GT
Not everyone will like the race car looks
Tight rear headroom
Read by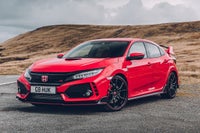 Overall verdict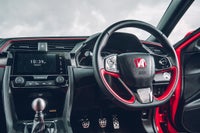 On the inside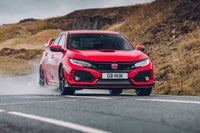 Driving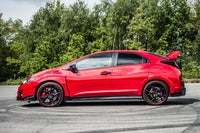 How much does it cost to run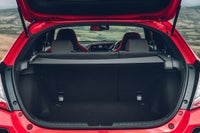 Prices, versions and specification
Overall verdict
"Hot hatches have never been as powerful or wild as they are now, and the Honda Civic Type R is one of the wildest of the lot. Not only does it have a giant spoiler and angular styling, it also has a massive 320PS on tap and a huge 400Nm of torque, delivering exhilarating performance of 0-62mph in 5.7 seconds on the way to a 169mph top speed."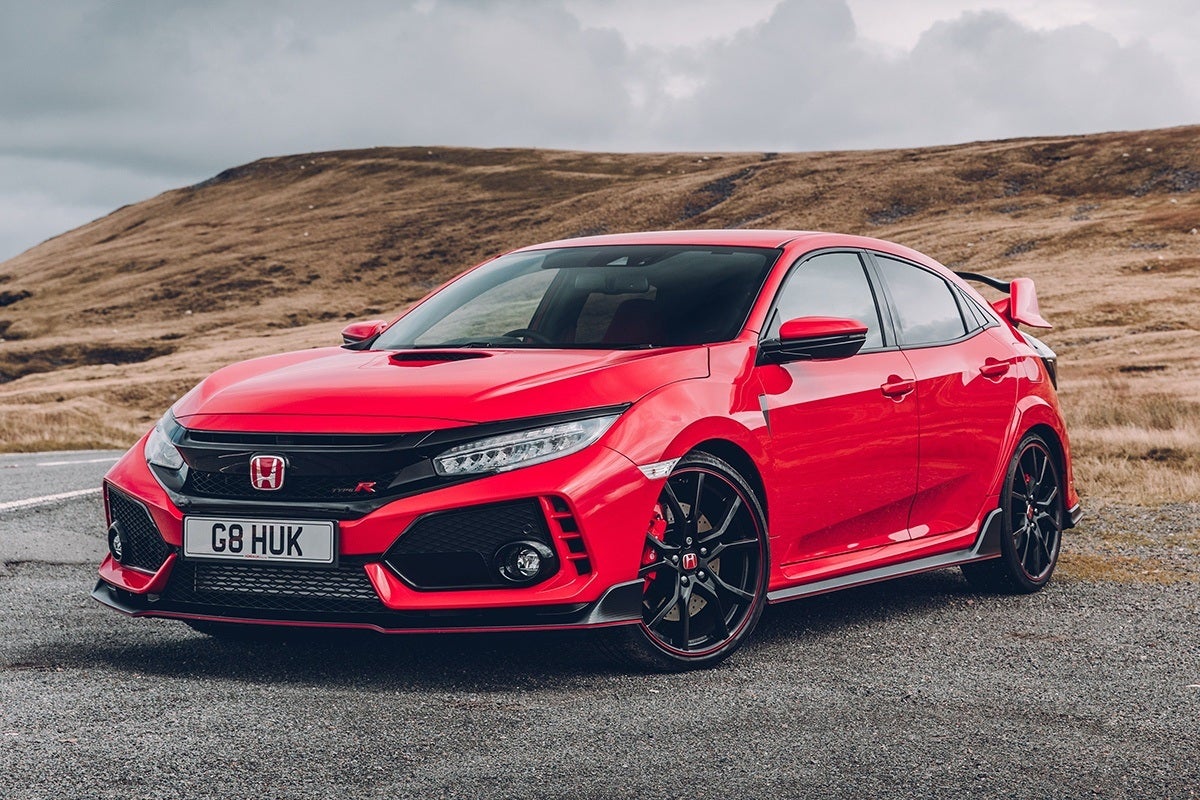 While those aggressive looks do turn heads, they're not just for show. The spoilers, vortex generators and various other pointy addenda are designed to provide downforce and stabilisation at high speeds. For improved road holding and handling balance. It's front-wheel-setup, meanwhile, makes the Type-R feel lighter on its feet than four-wheel drive alternatives such as the Golf R.
Yet, despite its handling acumin, it's fine to live with day-to-day, too. This is not something the Type R's immediate predecessor could claim as its ride was bordering on self-inflicted torture it was so stiff.
There's a comfort driving mode with this fifth-generation model that provides decent ride quality and reasonably light steering, so town driving isn't a chore, while the purposeful exhaust note and engine noise won't send you loopy on long motorway drives. The only fly in the ointment is a heavy clutch that's hard work in traffic.
It's practical too. Boot space is the same as the regular hatchback's, so there's room for all your family gear including pushchairs and shopping, while the back row is spacious enough for adults to sit in reasonable comfort. The front bucket seats do have hard side bolsters though, so some people might find them uncomfortable or hard to get out of, but anyone used to the previous model will cope with levering themselves up and over their tank-trap sized side cushions.
So, if you want your hot hatch to turn heads, then the Civic Type R beats rivals like the Volkswagen Golf R hands down. It has great performance and handling too, and yet it's a car that isn't too tricky to live with on a daily basis. This is exactly what a hot hatch should be: an every day performance car.
If you're looking for the older version, you need our Honda Civic Type R (2015-2017) review.
Comfort and design
"The driver's environment is, perhaps, where this Honda Civic Type R has made the greatest strides over its predecessor. At last, the driving position is low enough to make you feel like you're sitting in the car rather than on it. There's also seat height and two-way steering wheel adjustment to further tailor your setup."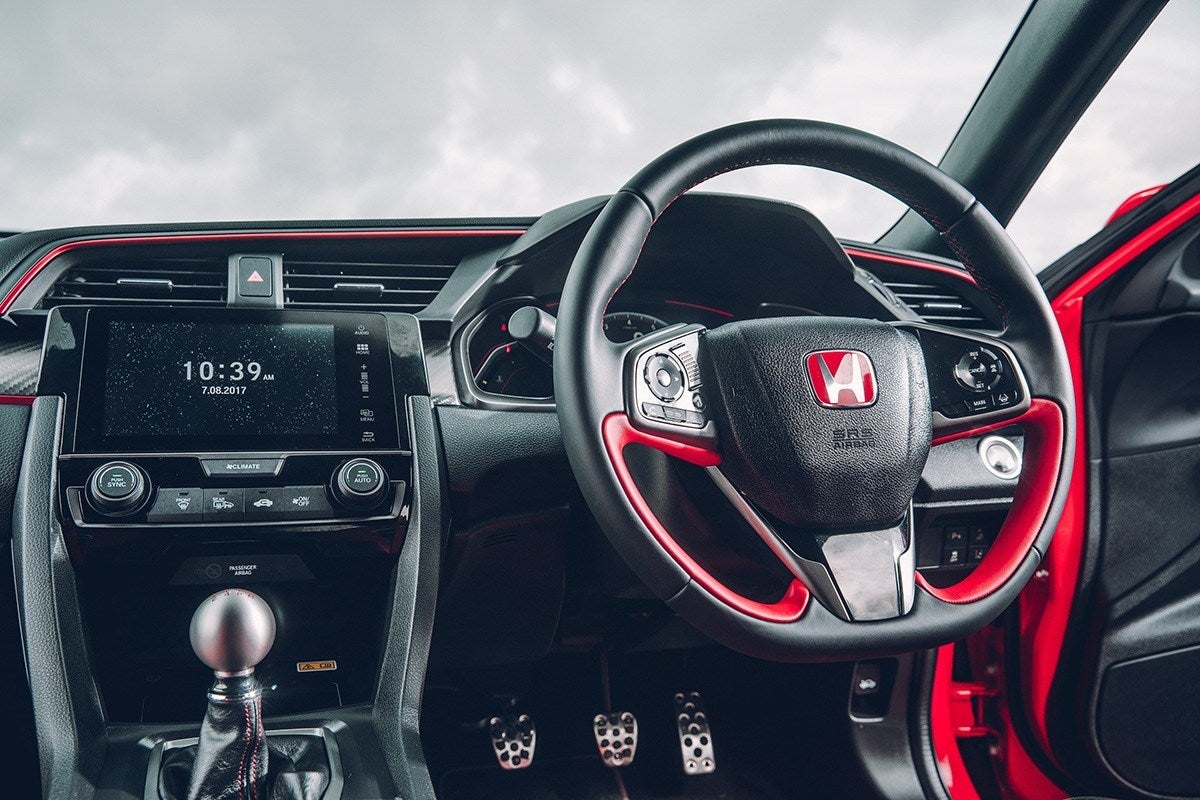 A caveat here, however, is no matter how much better the driving position, vision in the rear-view mirror is still woeful due to the split-screen design of the back window. You'll also find the front seats remain tricky to get in and out of due to their large side bolsters.
Still, the Civic Type R has plenty of touches that make it feel like a proper hot hatch, with loads of bright red elements livening up the layout. There are some other Type R trademarks too like an aluminium gear knob that gets hot or cold depending on the weather, along with a serial number plaque behind the gear lever. There's also a drive mode selector, which in +R mode makes all the instruments in the digital binnacle turn an angry shade of red.
Under all the vibrant hot-hatchery there's a sensible family car. That means plenty of cubby holes, storage bins and handy touches like a compartment for your phone, which features a wireless charger if you go for the pricier GT model. There's a touchscreen system too, with Android Auto and Apple CarPlay support, but to get navigation you have to pick the GT.
Handling and ride quality
"Depending on the type of driving you're doing there are three different drive modes on offer in the Honda Civic Type R. They comprise Comfort, Sport and +R. They make a very noticeable difference to the way the car feels, with comfort making the steering lighter and significantly softening the ride without making the car feel sloppy. For motorways, this set-up is your best friend."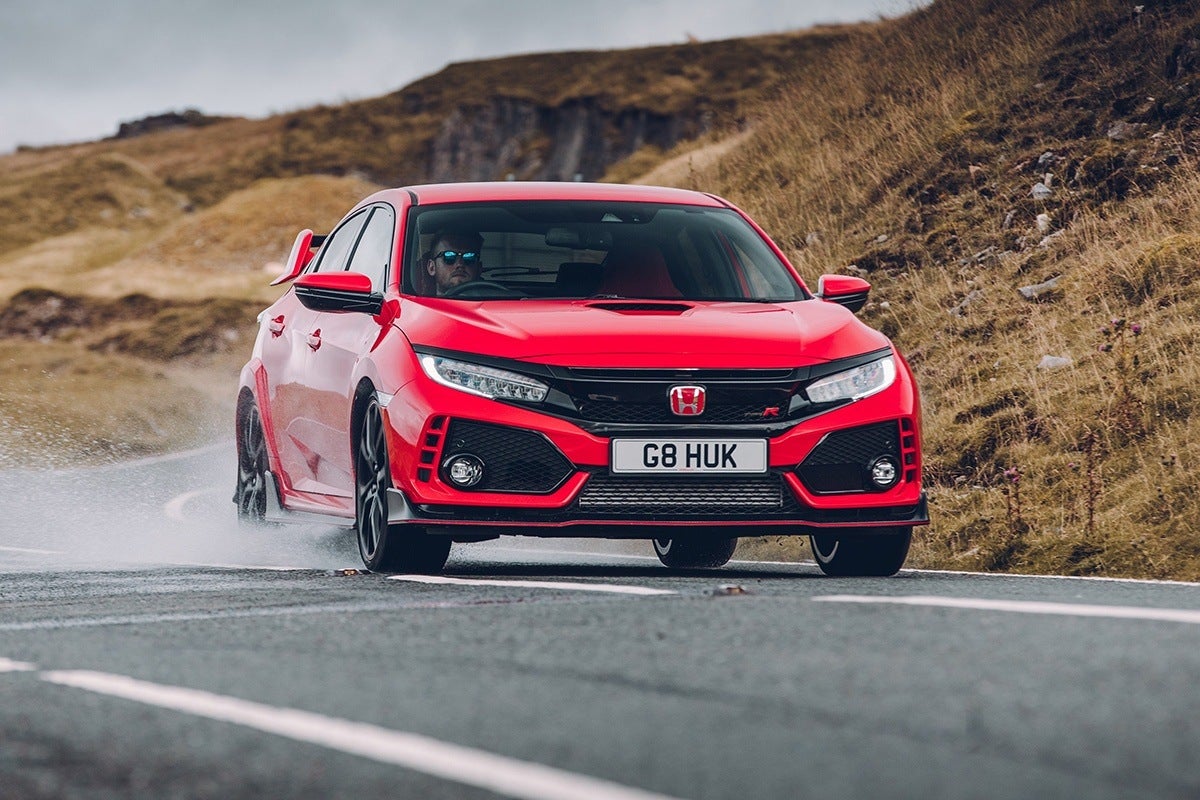 Sport mode is ideal for a spirited drive. It sharpens up the steering and handling significantly and keeps any unwanted body roll at bay, yet avoids a bone-breaking ride quality. There's masses of grip and plenty of feedback to the driver, making the Civic Type R huge fun in exactly the conditions where a hot hatch is supposed to excel.
The +R driving mode is really best-reserved for track days, since it makes the standard-fit adaptive dampers so hard that almost any imperfection or crack in the road surface is sent thumping into the cabin. On a silky-smooth race track that's great, but it's not so good on the way to work in the morning.
Despite all that power going through the front wheels, the handling remains extremely composed even when accelerating out of a tight bend. The Type R comes with a limited-slip differential that make the front tyres power out of corners like they've sprouted claws and there's little of the steering wrything you get in some hot hatches. That said, the wheel will occasionally squirm when accelerating, which is not a problem in the all-wheel drive Mercedes-AMG A35.
When you're not enjoying your very favourite road, the Civic Type R is more manageable than its predecessor. The exhaust drones less, the suspension is comfier and it's just that little bit less hardcore. There are still frustrations though, such as the heavy clutch pedal and the turning circle is terrible, so not ideal when parking or working your way through back streets in town.
MPG and fuel costs
"Power comes with a price and in the case of the Honda Civic Type R that is its fuel economy. The official combined consumption figure is 33.2mpg under WLTP test conditions, which is exactly the same as the Mercedes-AMG A35 4Matic hatch."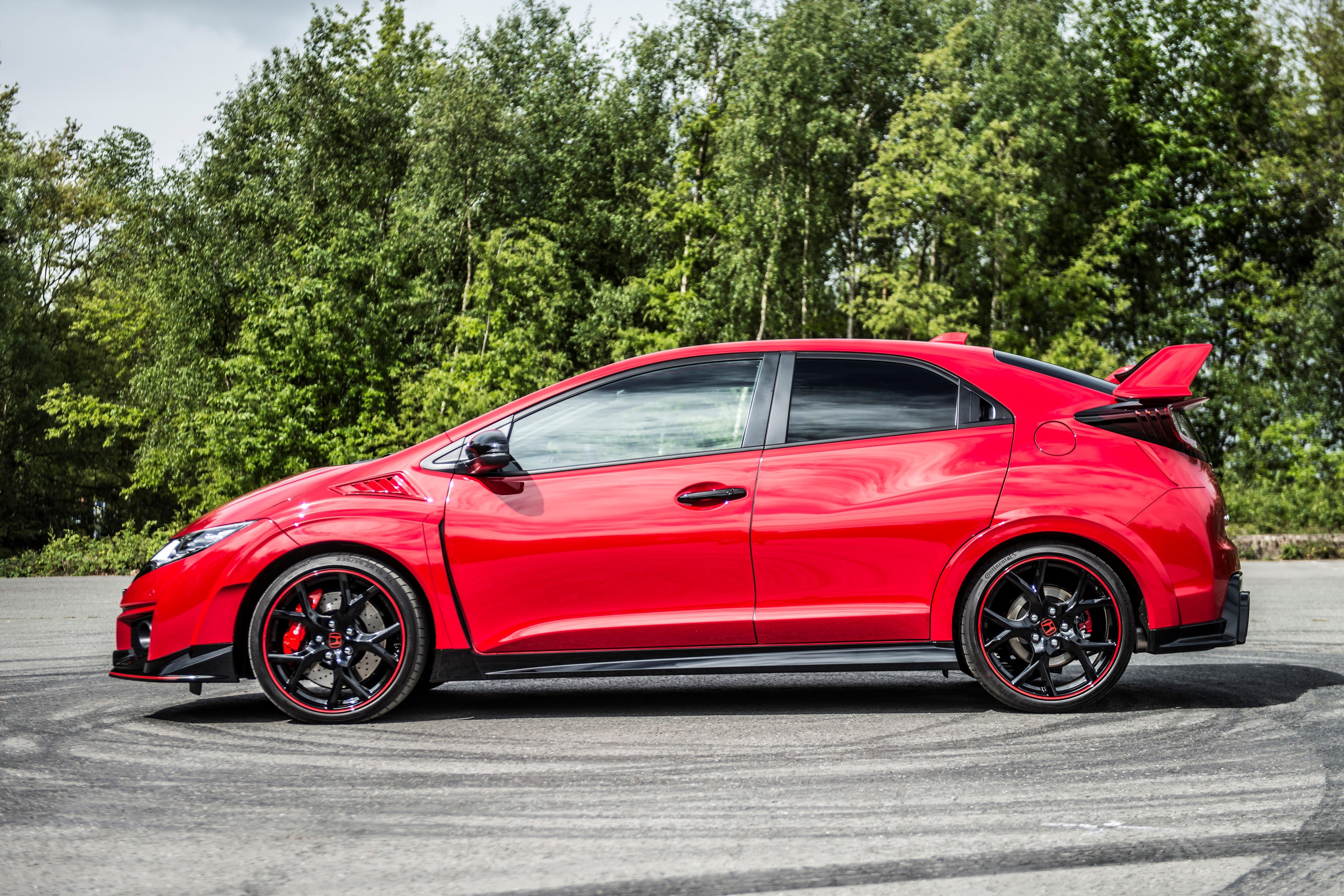 Real MPG economy numbers show the Civic Type R should give a day to day economy of 37.7mpg, which is welcome news. It also means you should see around 360 miles from a full tank without the risk of running dry.
How much should you be paying for a used Honda Civic Type R?
"A three-year-old Honda Civic Type R could be yours from £24,500 in superb condition. A car at this price will have covered around 20,000 miles and may just have some of its original warranty left to run. Most will be GT specification models as this is what new buyers preferred by a considerable margin."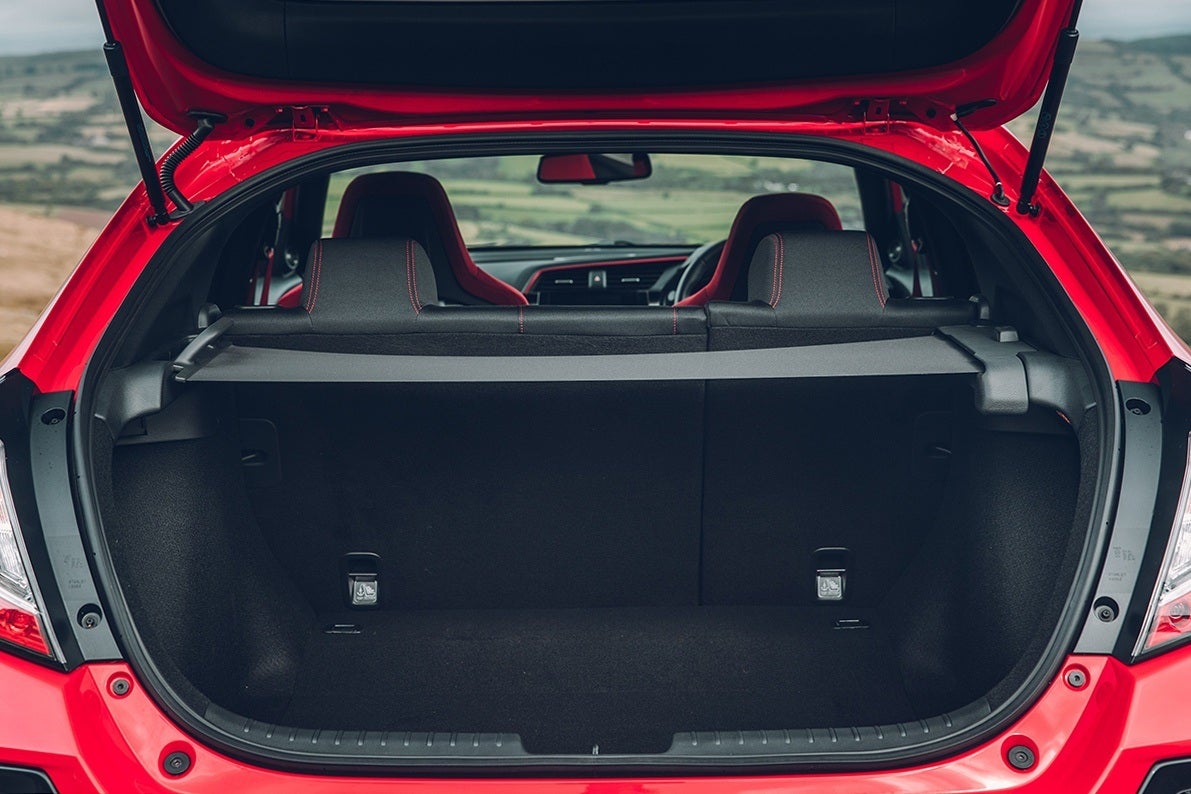 Jump forward to nearly new and pre-registered examples of the Type R and you can find a GT model with delivery miles only for £29,500. That's a saving of £4800 over the list price if you're prepared to be the second name in the logbook.
Ready to get your top quality Honda Civic?
All cars come with a warranty
Selected dealers only
All quality checked
Honda Civic
1.6 i-DTEC SE 5dr
Vertu Honda Durham

Durham, DH15DQ
PCP: £218.25/mo
Representative example: Contract Length: 36 months, 35 Monthly Payments: £218.25, Customer Deposit: £1,949.00, Total Deposit: £1,949.85, Optional Final Payment: £5,838.00, Total Charge For Credit: £2,427.60, Total Amount Payable: £15,426.60, Representative APR: 9.9%, Interest Rate (Fixed): 9.48%, Excess Mileage Charge: 4ppm, Mileage Per Annum: 10,000
Is the Honda Civic Type R right for you?
Honda has increased the power for this Civic Type R by 10PS to 320PS over its predecessor. However, the 0-62mph time remains the same, so you may wonder what's it all for?
Well, when it launched this Type R in 2017, Honda used the opportunity to iron out the old model's problems. It gets a more logical infotainment system, adjustable suspension that won't break your back and cruising refinement that makes it a much quieter car on long journeys. Despite all this, it's even more effective at slicing through your favourite country back road. On twisting Tarmac, most supercars would struggle to keep the Type R honest.
If you appreciate fine engineering, this is the car for you in the hot hatch sector.
What's the best Honda Civic Type R model/engine to choose?
Like the car what went before it, this Honda Civic Type R comes with a turbocharged 2.0-litre petrol engine with four cylinders. The engine comes joined to a super-slick six-speed manual gearbox. It's the only transmission option, so forget about fancy automated manuals or DSG 'boxes here and just enjoy the short, sharp accuracy of this manual item.
As for which model to choose, there's the standard Type R with 20-inch alloy wheels, keyless entry and touchscreen infotainment. Or for £2000 more you can have the GT model that adds such delights as wireless charging for mobile phones, dual-zone climate control, blind-spot monitor, sat-nav, and all-round parking sensors. This last item is a necessity in our view due to the design of the rear window.
What other cars are similar to the Honda Civic Type R?
With the sort of performance on offer from the Honda Civic Type R, you'll be looking at the Volkswagen Golf R as a potential alternative, though it's not as outrageous as the Honda to look at or drive.
For those sorts of thrills, you'll have to think about the Renault Megane R.S. 300 Trophy or Ford Focus RS that's as quick off the mark as the Honda and as rampant through the gears. Or, you could consider the posh Mercedes-AMG A35 that is a bit pricier but a full second quicker from rest to 62mph and has all-wheel drive.
Quality and Finish
The Civic Type R may be one of the most powerful and punchy hot hatches you can drive off in today, but it's still a Honda. That means you can expect flawless build quality.
That's the lasting impression of the Civic Type R. All of the materials and the way they are put together speaks of care and pride in the build of the car. There are no exposed screws, loose trims or uneven gaps between panels.
As for the mechanical side, the Type R is as solid and reliable as Honda gets. The engine is smooth and all of the controls work with precision. It's just a shame the clutch pedal is a bit on the heavy side to operate.
Infotainment
Finally, Honda has managed to integrate an infotainment screen into the Civic's dash that doesn't look like an after-thought. The only downside is the Type R's Honda Connect system that, in common with the rest of the Civic range, has one of the least usable systems of any hatch.
The 7-inch screen looks okay at first glance, but the resolution isn't as sharp as in, for instance, a Ford Focus ST. It's also slow to respond to your inputs and the way the menus are arranged all seem a bit behind the curve compared to what's on offer in the Type R's rivals. In a hot hatch at this price point, that's hard to forgive.
However, the system comes with Apple CarPlay and Android Auto to hook up your smartphone and access its apps. This does away with Honda's own menu options, which is a relief, and also means you can access sat-nav though your phone in non-GT models that don't have satellite navigation included as standard. That's just mean for a car costing this much. There's also DAB digital radio and Bluetooth, while the GT version has wireless phone charging.
Space and practicality
As with the generation before this Honda Civic Type R, the latest one is only offered as a five-door hatchback.
So, there are two back doors that open generously wide so even your Great Aunt Agatha will be able to skip into the rear seat with ease through the well-shaped aperture. Settle in and adults will find there is more than enough room for their legs and shoulders so long as you restrict it to two people. For heads, it's not quite as generous as the old model due to the slope of the roofline.
What this Type R does have in common with the one that went before is no three-point seat belt for a centre-riding third passenger in the back seat. While not a deal-breaker for most hot hatch buyers, it does peg the Civic back against the majority of its rivals on this front. However, you do get Isofix child seat mounts on both sides of the rear bench.
Unlike in other Civic models in the range, the Type R does not have the Magic Seats that tip up so you can carry tall items in the rear passenger footwell. Again, not the end of the world, but it would have been handy.
No matter, the boot offers a very roomy 492-litres of capacity with the back seats in use, which is knocking on for the same sort of volume as most executive saloons. Fold down the 60-40 split and tip rear seat and you can free up to 1209-litres of cargo room. If you thought the old Type R had a big boot, this one is positively cavernous. There's also a sliding cargo cover to keep prying eyes, though it doesn't retract when you open the boot.
Engines and gearboxes
The Honda Civic Type R uses the same 2.0-litre turbocharged VTEC engine from the previous model, but with power upped to 320PS. That's 10PS more than before, which isn't particularly noticeable but then the Type R's motor enjoys plenty of low- and mid-rev shove anyway.
Peak torque is the same as before at a colossal 400Nm, available from 2500 up to 4500rpm. Once the turbocharger runs out of boost, Honda's VTEC variable valve timing technology takes over, so the engine keeps on soaring to redline. As a result, this engine feels very different to most of its turbocharged rivals that run out of puff in the top end.
It all results in superb performance for the Civic Type R. Acceleration from 0-62mph takes 5.7 seconds, which is plenty quick against the stopwatch. Yet it's on the move that the engine shines, with performance on tap almost regardless of the gear you're in. If you do need to change down then the auto-rev match system means you can do so smoothly even if you're braking hard as it perfectly balances the engine's speed as you change down through the gears.
As for the six-speed manual gearbox that is the only transmission on offer in the Civic Type R, we see no need for Honda to worry about offering anything else. It has a lovely gear lever and equally pleasing shift action that is perfectly in tune with the Type R's hot hatch credentials.
Refinement and noise levels
Just as this latest fifth generation of the Honda Civic Type R is a shade easier to live with thanks to an improved ride, it's also a touch quieter and less straining on the ears in daily driving duties.
The potent engine is happy to settle to a gentle hum when cruising on the motorway, yes, there is some wind noise, but it's not excessive.
Honda has also dialled out a good deal of the tyre roar that affected the previous model, though there is still some at higher speeds from the broad tyres. Next to other cars with similar power and performance, the Honda is about par for the course in this respect.
Safety equipment
Honda has made most of the safety kit that was included with the previous GT model of Civic Type R standard on the entry-point model now.
This means every Type R comes with Forward Collision Warning and Collision Mitigation Braking to alert the driver to danger ahead and stop the car automatically if necessary. There's also Lane Keeping Assist and Lane Departure Warning, as well as Road Departure Warning.
This is backed up by Intelligent Adaptive Cruise Control to keep a prescribed distance from the vehicle in front. You also get Intelligent Speed Assistance – which means the cruise control can read road signs and match the speed limit – and Traffic Sign Recognition that displays things like the speed limit on the car's big screen.
Choose the GT model and Honda adds its Blind Spot Information system and Cross Traffic Monitor. Every Type R has twin front, side and curtain airbags, Isofix child seat mounts, as well as Vehicle Stability Assist traction and stability control, and a tyre pressure monitoring system.
All of that was enough to help the Civic earn a five-star rating in Euro NCAP tests, with a fine 92 per cent score for adult occupant safety and 75 per cent for child passenger safety.
Insurance groups and costs
Every version of the current Honda Civic Type R sits in Group 40 for insurance. So, your premium should be the same whether you choose the standard version or the GT, or either of these models with the £525 optional Premium Paint added.
This is a jump up form the previous Type R's insurance ranking and puts the Honda three groups higher than the Mercedes-AMG A35.
VED car tax
With combined carbon dioxide emissions of 192g/km under the latest WLTP testing conditions, the Honda Civic Type R will cost you £1305 for the first year's Vehicle Excise Duty. After that, it drops to a more affordable £150 per annum for road tax
Trim levels and standard equipment
Whichever version of the Honda Civic Type R you choose, it will come with 20-inch alloy wheels, triple exhaust pipes, adaptive dampers, and LED headlights with auto-on and auto-dip functions. You also get adaptive cruise control, keyless entry and start, Honda Connect infotainment touchscreen system, Bluetooth, Android Auto, Apple CarPlay, DAB radio and a reversing camera.
On top of that, the Type R has sports front seats, climate control, alloy gear knob, and a serial number plaque. There's also a host of safety kit including auto emergency brakes, lane keep assist, lane departure warning, intelligent speed limiter, and traffic sign recognition.
Take the GT model and it adds wireless phone charging, front and rear parking sensors, Honda Connect with navigation, dual-zone climate control, blind-spot monitor and rear cross-traffic alert.
You can also pay an extra £525 for Premium Paint, while a £3535 Carbon Exterior Pack uses this lightweight material for the door mirror caps, rear spoiler and diffuser under the back bumper. A Red Illumination Pack provides ambient cabin lighting in a suitably sporting red shade, as well as lit door sill trims for £860.
For the cabin, there's a Carbon Interior Pack at £1980 with carbon fibre inserts for the dash, door and sill trims.
Learn more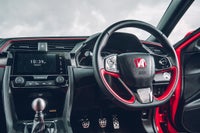 On the inside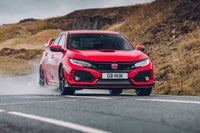 Driving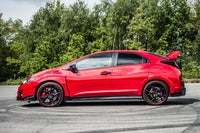 How much does it cost to run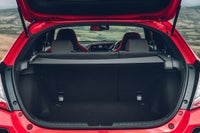 Prices, versions and specification
Reviews of similar cars
Quality checked, all cars less than 8 years old and warranty included
Looking for other Honda cars?
Quality checked, all cars less than 8 years old and warranty included
Popular models
Similar models