Hyundai
Finding a used Hyundai for sale with heycar couldn't be simpler. All Hyundai cars for sale with heycar come with a warranty, are quality checked and available through selected dealers only.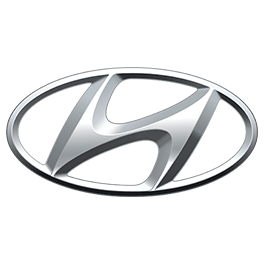 Search for your new car or see our expert reviews
Hyundai cars for sale on heycar
Hyundai Tucson
Most popular Hyundai model
Browse Hyundai by
All
Popular
New
Family cars
Electric
Hyundai year and model distribution
Find a used Hyundai car for sale with heycar
To see the latest used Hyundai cars for sale listed on heycar, simply click here.
Which used Hyundai models will I find for sale on heycar?
You're spoilt for choice with every type of modern Hyundai listed in our cars for sale, including the Hyundai Tucson for sale, Hyundai i10 for sale, Hyundai Kona for sale, Hyundai Kona Electric for sale, Hyundai Ioniq for sale, Hyundai i20 for sale, Hyundai i30 for sale, Hyundai i30 Fastback for sale, Hyundai Santa Fe for sale, Hyundai i40 Tourer for sale, Hyundai ix20 for sale, Hyundai ix35 for sale, Hyundai i800 for sale and Hyundai Veloster for sale.
Which Hyundai is right for me?
Hyundai's smallest and cheapest car is one of its best - the i10 city car is inexpensive to run but still has a quality feel. The larger i20 hatchback offers more space and greater refinement, while the i30 is a compact hatch with low running costs and plenty of equipment - it's also available in estate and fastback versions too. The Kona and Ioniq are Hyundai's EV and hybrid models respectively, both offering eco-minded motoring at a reasonable price, while the i40 model is a large hatchback or estate with impressive quality and space. Hyundai's SUV line-up includes the attractive Tucson and the huge Santa Fe, which comes in seven-seat form for added versatility.
Is there an electric Hyundai that I can buy?
Yes, there are two in fact. Hyundai sells an electric version of the Hyundai Ioniq, which is also available as a hybrid and a PHEV plus there's the Hyundai Kona Electric which has a maximum range of close to 280 miles.
What are the most popular Hyundai cars for sale?
The Hyundai Tucson is the big seller for Hyundai - hardly surprising given the demand for crossovers, especially among family buyers. The Hyundai Kona is proving popular while the excellent new Hyundai i10 is another popular choice.
Tell me something I don't know about Hyundai
Although one of the younger car companies in operation, having been founded in 1967, South Korean manufacturer Hyundai is the third-largest vehicle manufacturer in the world. However, Hyundai didn't design and build its first car until 1975, and UK sales only began in 1982.
How can I find a used Hyundai for sale near me?
Simply enter your postcode to find high quality second-hand Hyundais near you.