Hyundai i30 Fastback Review

Written by
heycar editorial team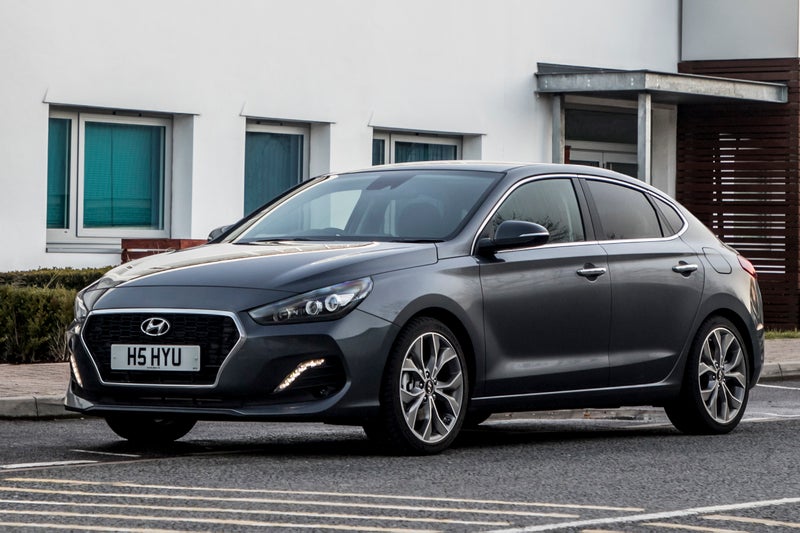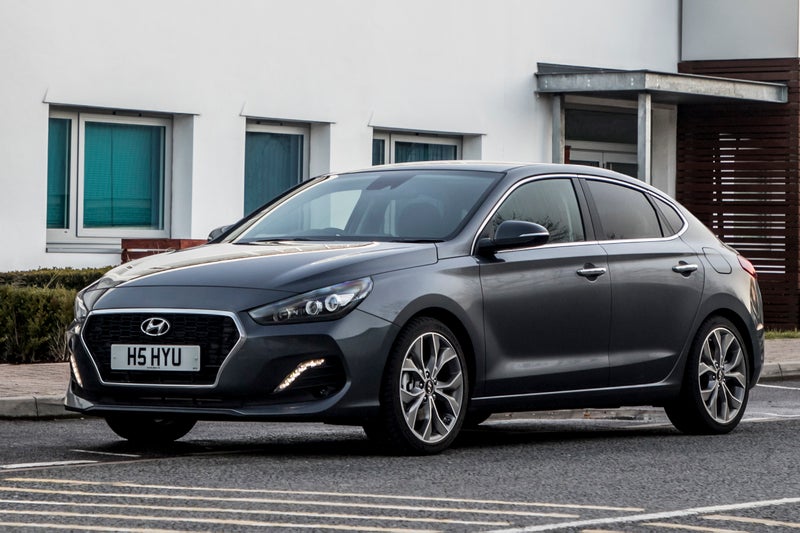 1/10
heycar rating
"Stylish and good value hatchback"
Launched: 2018

Family hatch

Petrol
Quick overview
Pros
Left-field alternative to more conventional family hatchbacks
Frugal petrol engines
Generous equipment levels
Cons
Choppy ride quality
Hatch is more refined
Restricted rear headroom
Overall verdict
On the inside
Driving
Cost to run
Prices and Specs
Common questions
Overall verdict on the Hyundai i30 Fastback
"Traditional two-door coupes made by mainstream manufacturers are a dying breed. Their lack of popularity easily explained – modern buyers are no longer willing to sacrifice space and practicality for a little extra car park swagger."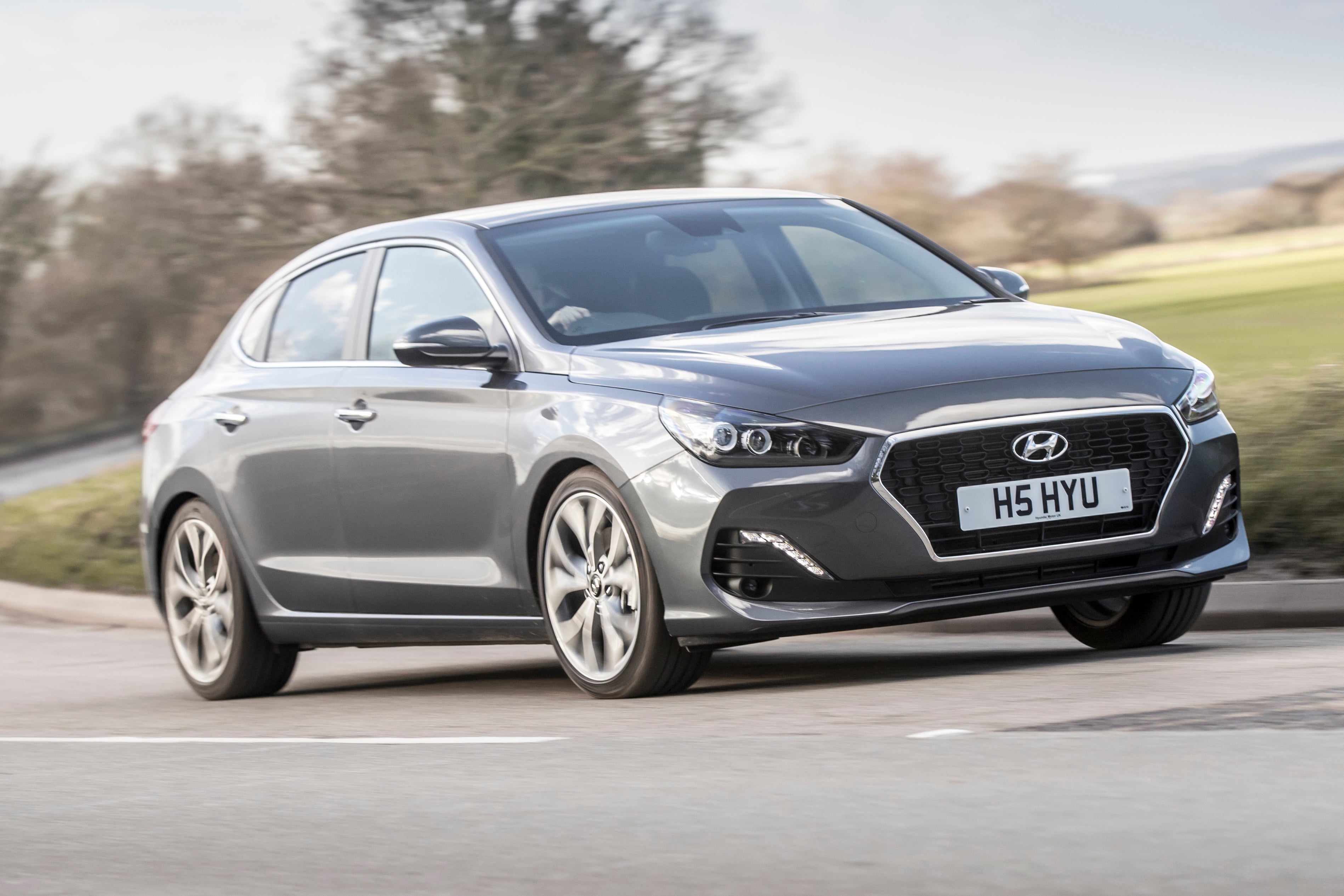 This renders the affordable coupe's future bleak, but before they disappear completely, a trend that began with the premium brands could soon see the sporty body style return to favour. It's luxury cars like the Mercedes-Benz CLS that's leading the charge, a four-door coupe that has all the style of a two-door with the added benefit of another pair of doors, plus the space and practicality of a saloon car.
Inspired, Hyundai claims it's the first of the non-premium brands to dip its toe into the affordable four-door coupe market with its new 'Fastback' version of the popular i30 hatchback. Effectively replacing a three-door hatch in its line up, the Fastback features a 30mm lower roofline and a more rakish, tapered rear end that features a pair of new tail lamps and a cheeky ducktail spoiler normally found on sports cars.
We'll leave it to you decide if the changes are a success but Hyundai hopes, for just £500 more than the standard i30, its sense of style and superior practicality (compared to a traditional three-door), will win over style-conscious buyers. Measuring in 115mm longer than the hatch, as well as its new looks, boot space of the 'long tail' i30 improves by 50-litres to a total 450-litres - respectable for the segment, but it's not a total win for the Fastback's packaging.
That boot, for example, has a surprisingly high lip that heavy loads will have to navigate and, if you're unlucky enough to be taller than five foot seven, you'll feel robbed of headroom in the rear seats. Sticking to the sporty theme, Hyundai has developed a new sports suspension for the i30 Fastback that sees it sit 5mm lower than the normal car but make no mistake, engineers haven't created a hot, or even warm, hatchback.
The engine line-up is limited to two petrol engines: a 120PS 1.0-litre turbo or a more powerful 140PS 1.4-litre turbo. The smallest engine is combined with just a six-speed manual, so buyers who prefer an automatic have to spend more for the 1.4-litre turbo that, as well as a manual comes with the option of a seven-speed dual-clutch automatic.
Inside the i30 Fastback, if you're familiar with the i30 hatch, you'll be right at home. There's the choice of some new colour combinations but, overall, the interior is mostly unchanged which is both good and bad. Good because the layout is straightforward and logical to use and, bad, because some of the hard plastic coverings feel low-rent. Despite the similarities, behind the wheel it doesn't take long to spot some significant differences between hatch and with the way the Fastback drives.
The biggest change is a noticeable reduction in ride comfort. As well as sitting lower, engineers have added springs that are 15 per cent stiffer – we wish they hadn't. In a bid to reduce roll through corners and boost agility, on the smooth roads we drove the Fastback felt unsettled. Strangely, wheel size doesn't alleviate the choppiness. We tried both a 1.0-litre turbo rides on 17-inch alloys and a more powerful 1.4T on the largest 18s and smaller wheels didn't smooth out the ride.
Another surprising area is the amount of road and tyre noise that's emitted into the cabin. It's no deal-breaker, but it's disappointing as the i30 hatch is quieter. With the choice of the 1.0-litre turbo or larger 1.4, we would have to choose the latter. The little three-cylinder petrol is a willing and enthusiastic companion, offering reasonable refinement, but it needs working to keep on the boil out of the town. Part of the issue is overly long gearing that demands constant gear changes to keep up with traffic.
Against the clock, the more powerful i30 Fastback is capable of hitting 62mph in 9.2 seconds while still be able to return a claimed 50mpg. With more pulling power, the 1.4 has less need for all those gear changes. Curiously, on the larger 18-inch wheels and low profile tyres the steering is also better than its smaller engine sibling with more faithful weighting.
The i30 Fastback 1.4-litre turbo automatic uses a smooth seven-speed dual-clutch automatic gearbox. The two-pedal Hyundai is effortless around town but venture out on to country roads and sometimes the auto isn't quite as intuitive as you'd hope.
As we've already mentioned, the Hyundai i30 Fastback was £500 more than the equivalent hatchback when it was new. It doesn't really have any direct rivals and, if you buy into the styling, we think that's a small price to pay for a distinctive hatch in the crowded small car segment.
Comfort and design: Hyundai i30 Fastback interior
"While the Hyundai i30 Fastback's exterior might be a smidgen more exciting than the hatch, the interior isn't going to get your pulse racing."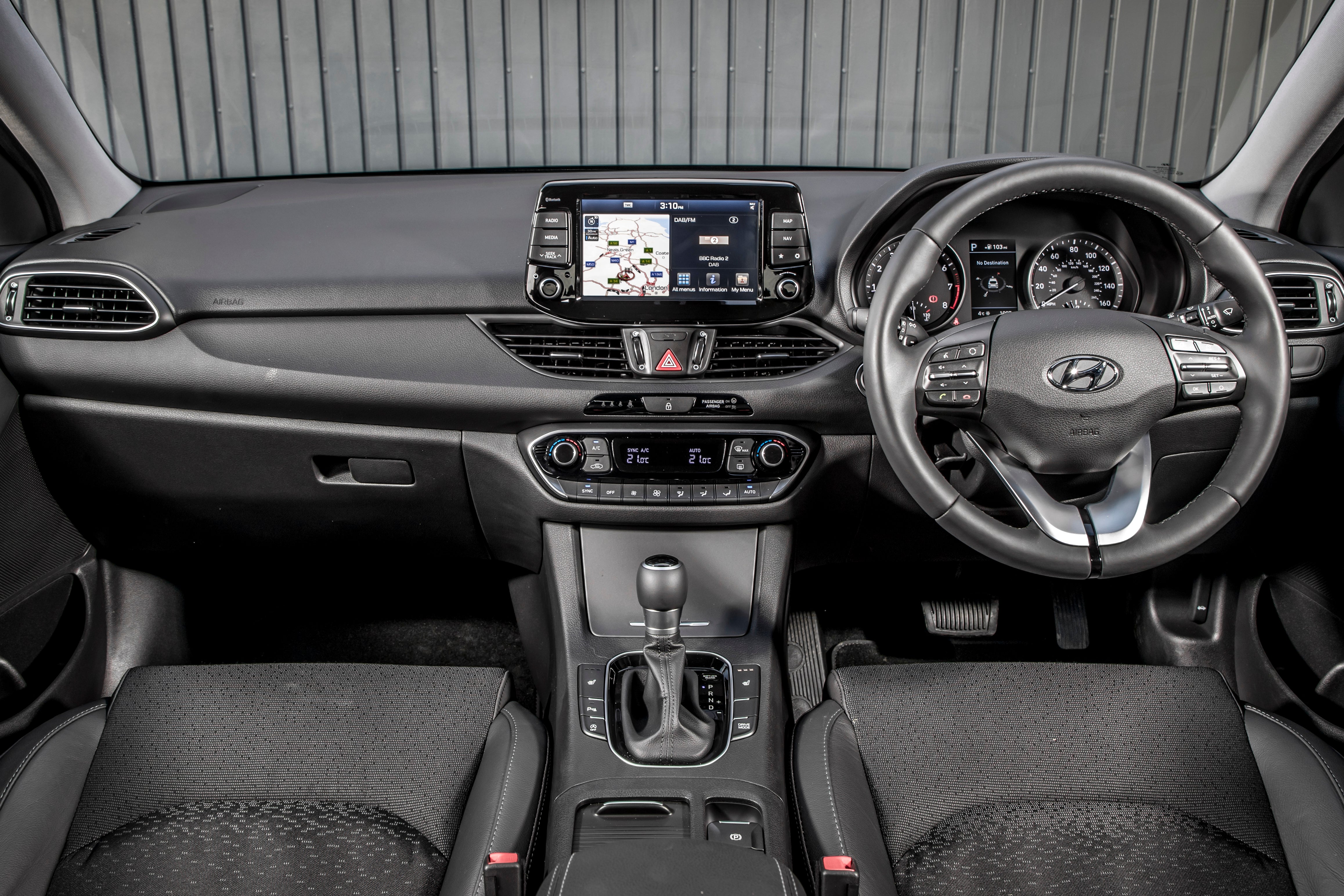 There's little flair to be found in the i30 Fastback's cabin but it does feel well made. Depending on trim level, you'll find an eight- or 10.25-inch infotainment system tacked onto the dash. This is pretty good to use, while Apple CarPlay and Android Auto smartphone mirroring is standard across the range.
Of course, the i30 Fastback's swooping roofline eats into headroom for rear passengers. Kids will be fine but taller adults might moan about their heads touching the roof. And while the boot has a respectfully-large 450-litre boot, there's quite a serious lip for lifting bulky items over. If you truly need a big boot, you'd be better looking at the massive Skoda Octavia.
Handling and ride quality: What is the Hyundai i30 Fastback like to drive?
"The i30 Fastback sits slightly nearer to the road than the hatchback, while its firmer suspension improves cornering agility. That's the idea, anyway – in the real world, you're not really going to notice the difference."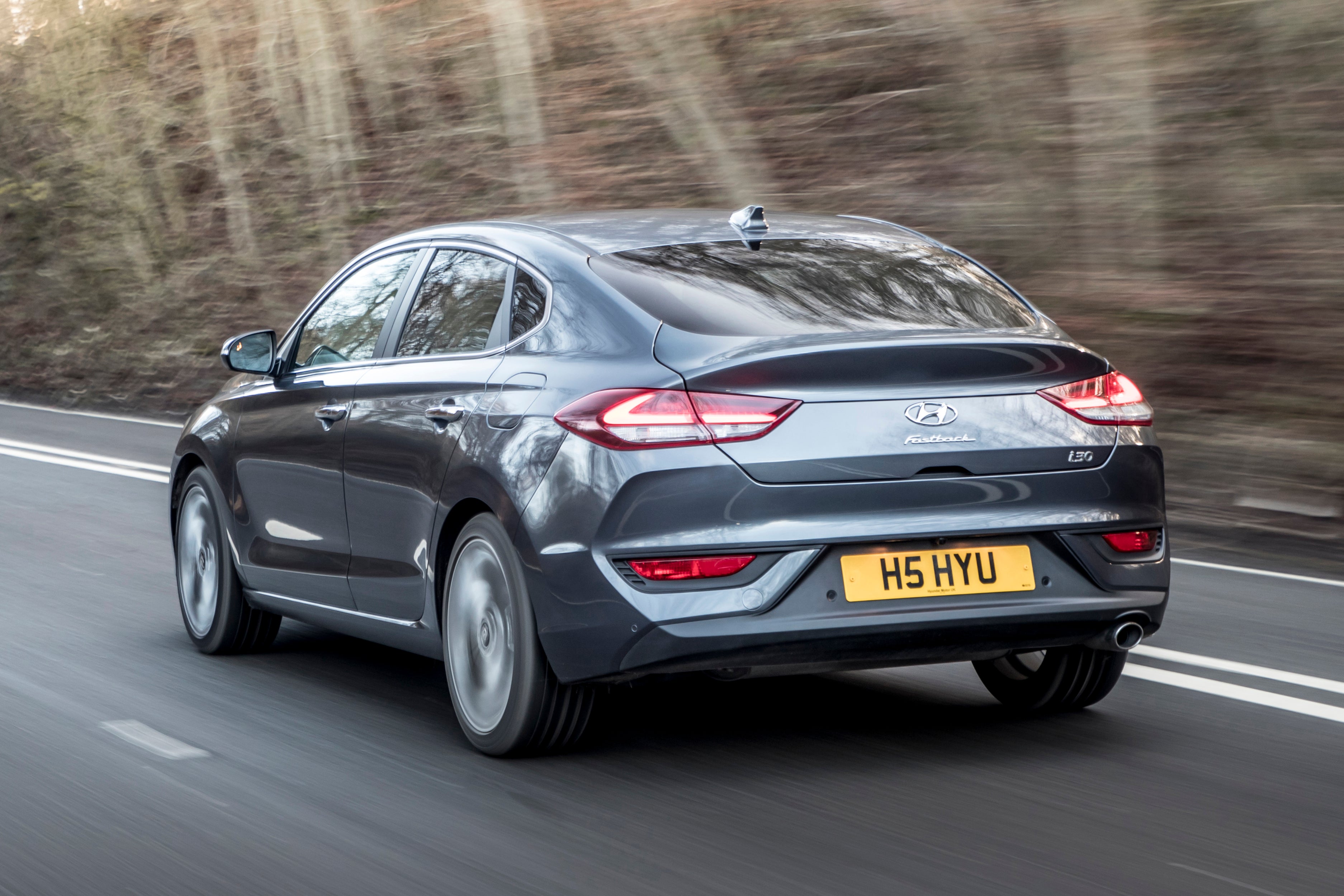 It's still quite a soft car to drive, leaning a fair bit in corners. It's certainly not as fun to fling around as a Ford Focus or SEAT Leon, but it feels safe and secure. There's loads of grip and it's far from intimidating, even if rearward visibility isn't as good as the hatch.
The 1.0-litre engine is peppy enough for town driving, but you might want to hunt out the 1.4 if you plan to venture onto the motorway. It's just a bit more relaxing with the extra power providing brisker acceleration.
Both the automatic and manual gearboxes are fine. The manual's gearchange isn't as snickety as rivals, but it's light and easy to operate. Equally, the auto transmission can be caught out occasionally, but generally it's pretty predictable in its responses.
MPG and fuel costs: What does a Hyundai i30 Fastback cost to run?
"If you want a properly frugal Hyundai, look for an i30 with the diesel engine. The i30 Fastback's reliance on petrol motors means it's a bit thirstier but, even so, it's not going to cost a fortune to run."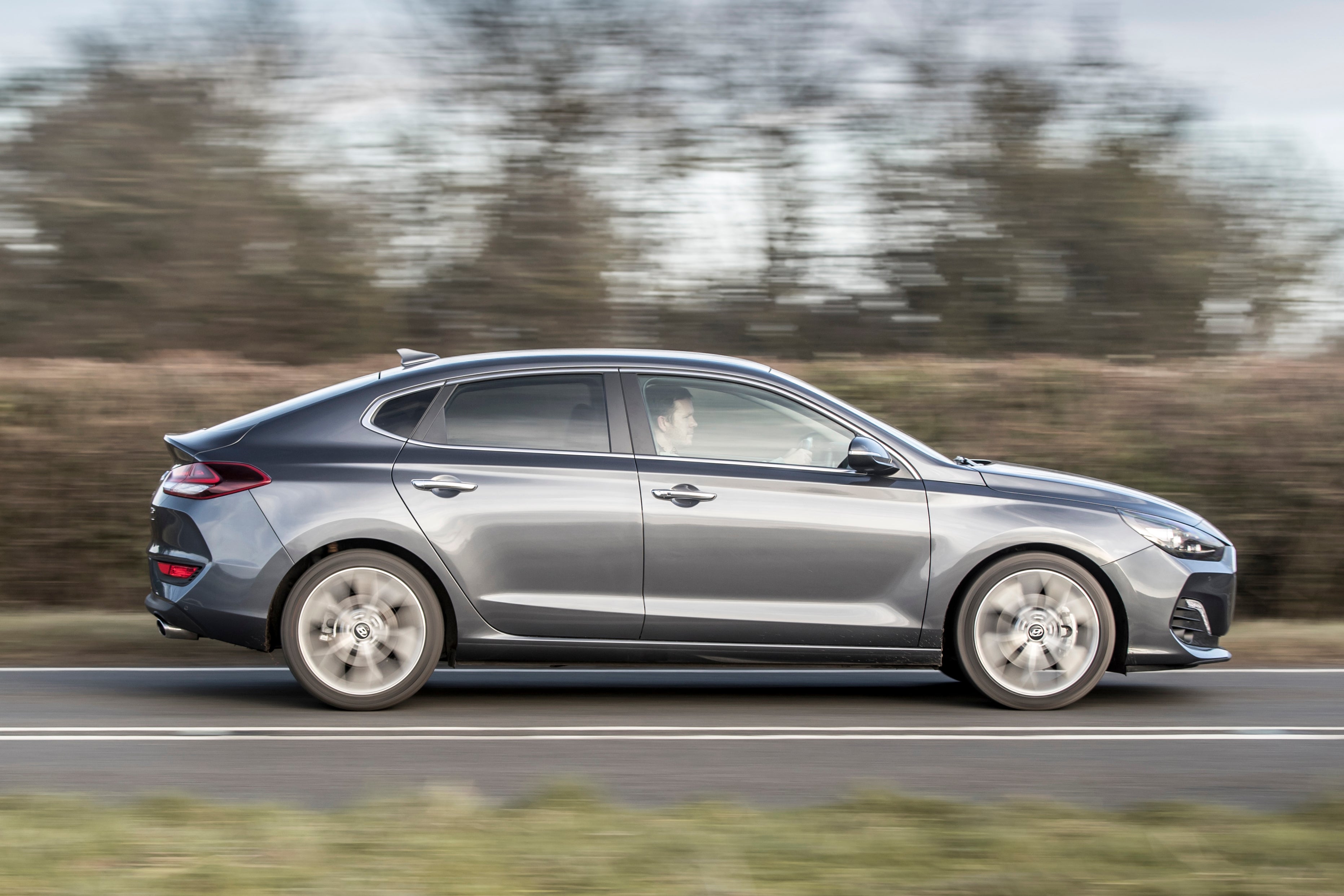 In official tests, both the 1.0-litre and 1.4-litre auto returned up to 51.4mpg, while the 1.4 manual is good for 48.7mpg. Mid-40s should be fairly achievable in the real world, no matter which engine you opt for.
Under the latest car tax rules, you'll pay a flat rate of £150 a year in VED for the Hyundai i30 Fastback.
How much should you be paying for a used Hyundai i30 Fastback?
"A new Hyundai i30 Fastback attracts a £500 premium over the standard i30 hatch. You can save a serious amount of money by looking for a nearly-new example, though."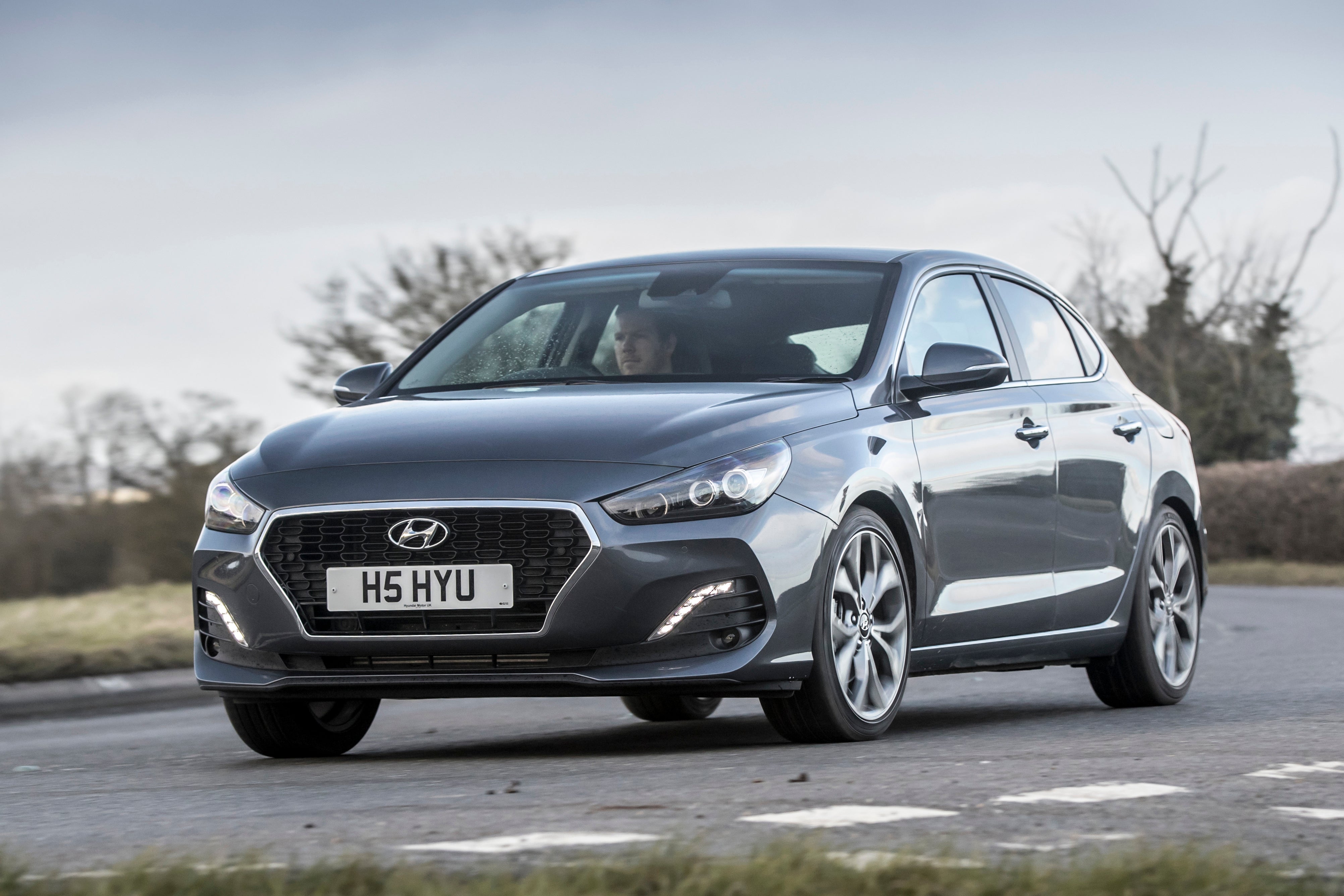 Just £12,000 will buy you a two-year-old model with the 1.0-litre petrol engine from an approved heycar dealer, while the 1.4 starts from around £13,000. If you want something a bit newer, a pre-registered or ex-demonstrator model with fewer than 500 miles on the clock can be yours for as little as £18,000.
In terms of trim levels, early Hyundai i30 Fastback models are split into three distinct grades: SE Nav, Premium and Premium SE. For most, the SE Nav will satisfy most buyers needs since it comes with standard satnav, an 8-inch infotainment system that incorporates both Apple CarPlay and Android Auto. Bluetooth hands-free calling is standard, as is the nifty ability to charge your phone wirelessly. Factor in rear parking sensors standard 17-inch alloys, bendy front headlamps, front fog lamps and electric lumber adjustment for the driver and there's little reason to visit the options list.
The Premium SE trim adds dual-zone climate control, heated half leather (faux) front seats, front and rear parking sensors, plus LED headlamps. Another usual addition is the large 4.2-inch trip computer that sits between the instrument clusters, but most will be seduced by the larger 18-inch alloys bring that are added to the more powerful 1.4 T-GDI models. With its standard panoramic sunroof, leather seats and heated steering wheel, it's clear to see the appeal of the Premium SE.
The Hyundai i30 Fastback N-Line followed and soon become the sole trim level in the range. Standard kit includes 19-inch alloy wheels, the eight-inch nav system (with N specific features like a track timer) and various interior highlights like part leather and suede seats with red stitching. It also gets a heated steering wheel.
Ask the heycar experts:
common questions
Is the Hyundai i30 Fastback a good car?
The Hyundai i30 Fastback is a good car. It's loaded with kit and looks a bit snazzier than the standard i30 hatch. Alternatives are better to drive, and it's not got the best cabin in its class, but it'll be cheap to run.

Is the Hyundai i30 Fastback practical?
With a 450-litre boot, the Hyundai i30 Fastback is more practical than the hatchback – on paper, at least. Its high boot lip and sloping roofline mean you'd probably be better with the standard hatch if you need to squeeze in all the family.

Does the Hyundai i30 Fastback come with a long warranty?
The Hyundai i30 Fastback comes with the brand's generous five-year, unlimited mileage warranty. This is transferable to subsequent owners.

Answered by
heycar editorial team
Hyundai i30 Fastback cars for sale on heycar
2,098
Number of cars available
£13K - £37K
Price bracket of these cars
Colours available on heycar
Keep me updated by email with the latest advice, news and offers from heycar
By submitting, you agree to our
privacy policy
.