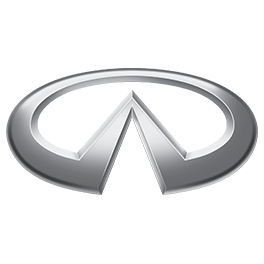 Infiniti
Infiniti is Nissan's luxury brand. While it's very popular in the US and China, it never really took off in Europe - which is why it pulled out of the European market in 2020. If you're looking for exclusivity in your new car, an Infiniti could be a good option. The mechanicals are generally shared with other Nissan or Renault vehicles, making servicing affordable, while it's much more likely to turn heads than a more mainstream rival from Mercedes-Benz, BMW or Audi.
Which Infiniti is right for me?
The Q30 and QX30 were both built in the UK, sharing a Sunderland production line with the Nissan Note and Juke. The Q30 is closely-related to the Mercedes-Benz A-Class, meaning it's an alternative to the likes of the Audi A3 and BMW 1 Series, while the QX30 offers more crossover looks and a slightly raised ride height.
The Infiniti Q50, meanwhile, is a rival to the BMW 3 Series and Audi A4. It's a sporty and tech-packed saloon car that's guaranteed to turn more heads than its more conventional peers.
Tell me something I didn't know about Infiniti
Infiniti considered launching its Q50 with the engine and drivetrain from a Nissan GT-R as a hot rival to the BMW M3, Mercedes-AMG C63 and Audi RS4. It got as far as creating a crazy concept car - the Eau Rouge - before deciding it was a silly idea and axing the project in 2015.