Jaguar
Finding a used Jaguar for sale with heycar couldn't be simpler. All Jaguar cars for sale with heycar come with a warranty, are quality checked and available through selected dealers only.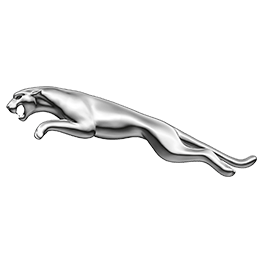 Search for your new car or see our expert reviews
Jaguar cars for sale on heycar
Jaguar F Pace
Most popular Jaguar model
Jaguar cars for sale
Quality checked, all cars less than 8 years old and warranty included
View 775 Jaguar cars
Jaguar year and model distribution
Find a used Jaguar car for sale with heycar
To see the latest used Jaguar cars for sale listed on heycar, simply click here.
Which used Jaguar models will I find for sale on heycar?
You're spoilt for choice with every type of modern Jaguar listed in our cars for sale, including: Jaguar E-Pace for sale, Jaguar F-Pace for sale, Jaguar F-Type for sale, Jaguar I-Pace for sale, Jaguar XE for sale, Jaguar XF for sale, Jaguar XJ for sale and Jaguar XK for sale.
What are the most popular Jaguar cars for sale?
Jaguar's range is a mix between those models with cater for the traditional Jaguar buyer, including saloons like those including the XF and XJ, and those that have been introduced in recent years to appeal to wider group of buyers, including the E-Pace, F-Pace and I-Pace. And it's those models which are the most popular Jaguar cars for sale at the moment.
Can you buy an electric Jaguar?
If you're thinking electric, you need the Jaguar i-Pace and it couldn't have come at a more appropriate time. If we were asked to name the two areas of most rapid growth for the car market these days, our answer would be simple: SUVs and EVs (or Electric Vehicles). So, as an all-electric luxury SUV, the Jaguar I-Pace looks to have it made. Talk about capturing the zeitgeist…
Which Jaguar is right for me?
Jaguar is one of the most famous British brands in motoring, and while it has not been a British-owned company since the 1980s it continues to design and build much of its output in the UK. A premium manufacturer competing with the established German competition, modern Jaguars are designed to pay homage to its iconic cars of the past but with fresh and eye-catching designs, combined with advanced technology and lightweight aluminium construction.
The XE saloon is a compact premium car that offers an engaging driving experience, while the bigger XF brings more luxury and additional space, including an estate version dubbed Sportbrake. Jaguar's SUV range includes the compact E-Pace and mid-sized F-Pace, both of which are fun to drive and practical. The I-Pace is Jaguar's pure EV which still drives with typical Jaguar flair but is clever and efficient too, while sports car fans will enjoy the F-Type coupe and convertible which are the brand's most exciting models. Crowning the range is the XJ executive saloon, packed with luxury and a choice of powerful engines.
Tell me something I don't know about Jaguar
The iconic Jaguar badge, featuring the roaring face of the eponymous animal, is called a growler...
How can I find a used Jaguar for sale near me?
Simply enter your postcode to find high quality second-hand Jaguars near you.